#11: COMPLEMENTARY BACK OF NECK TATTOO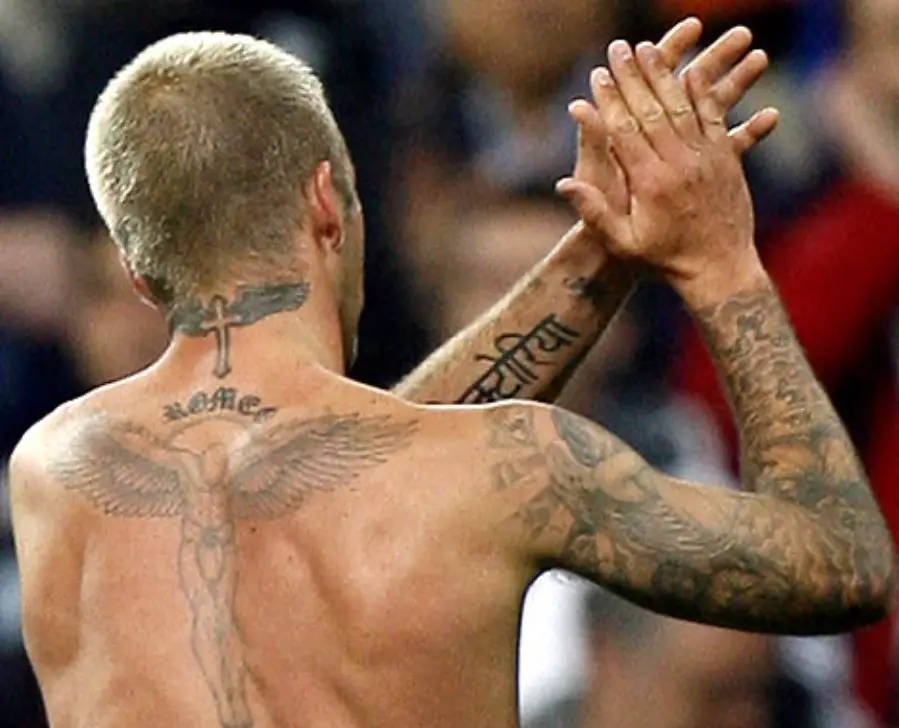 Back of neck tattoos often complement other tattoos on the body resulting in a complete theme. Here, for example, the crucifix with wings provides another element to the figure depicted on the wearer's back. You don't need to be religious to recognize the meaning of this piece.
#12: PROTEST TATTOOS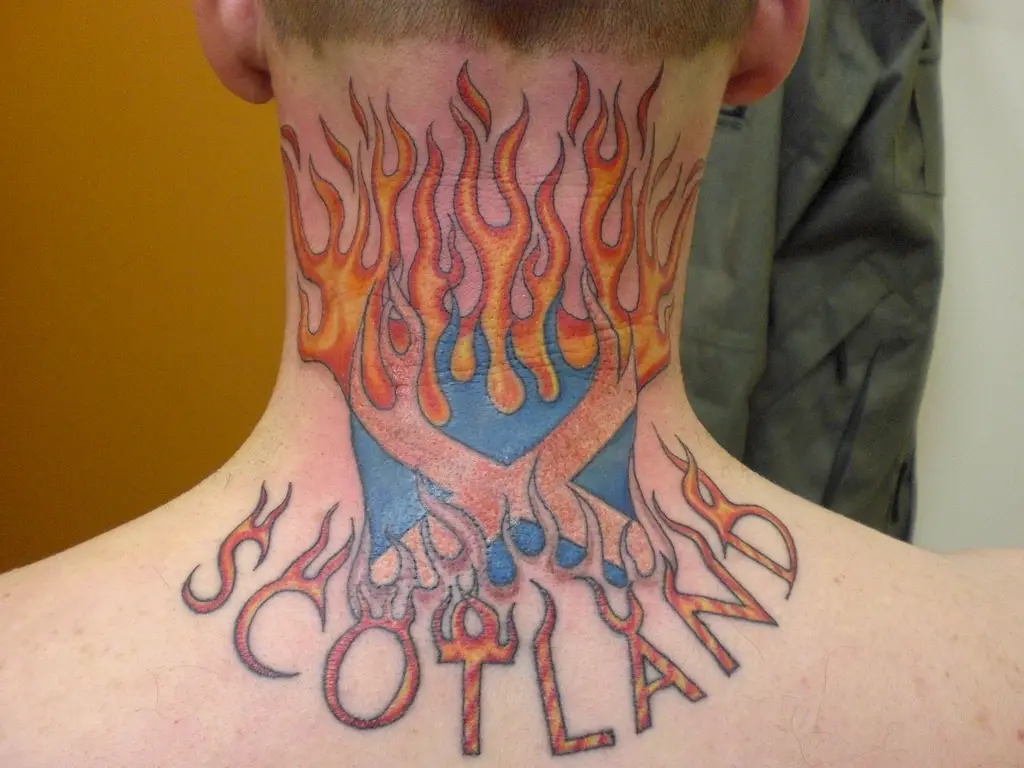 While some back of neck tattoos hold secret mysteries for the wearer, others, like this colorful one. are loud protests about some injustice or perhaps political statements. Scotland is certainly in flames and heading to hell as far as this guy is concerned.
#13: SKULL IN SHADES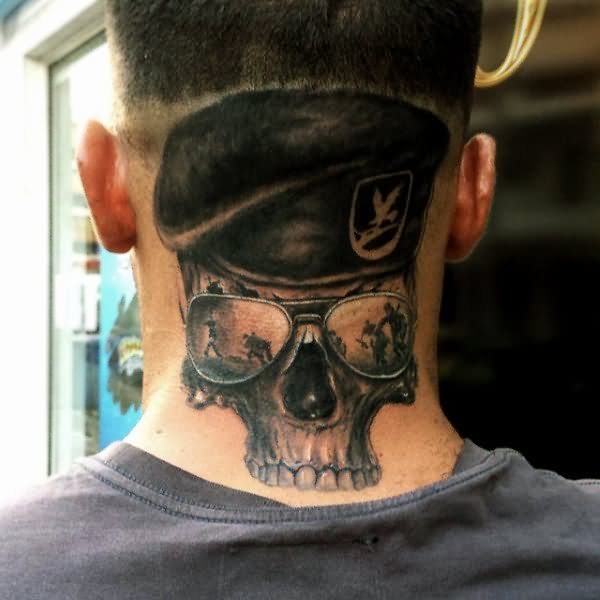 With a super cool tattoo like this, who needs hair? Check out the stunning attention to details evident in this black ink skull tattoo in shades design.
#14: TRIBAL PATTERNS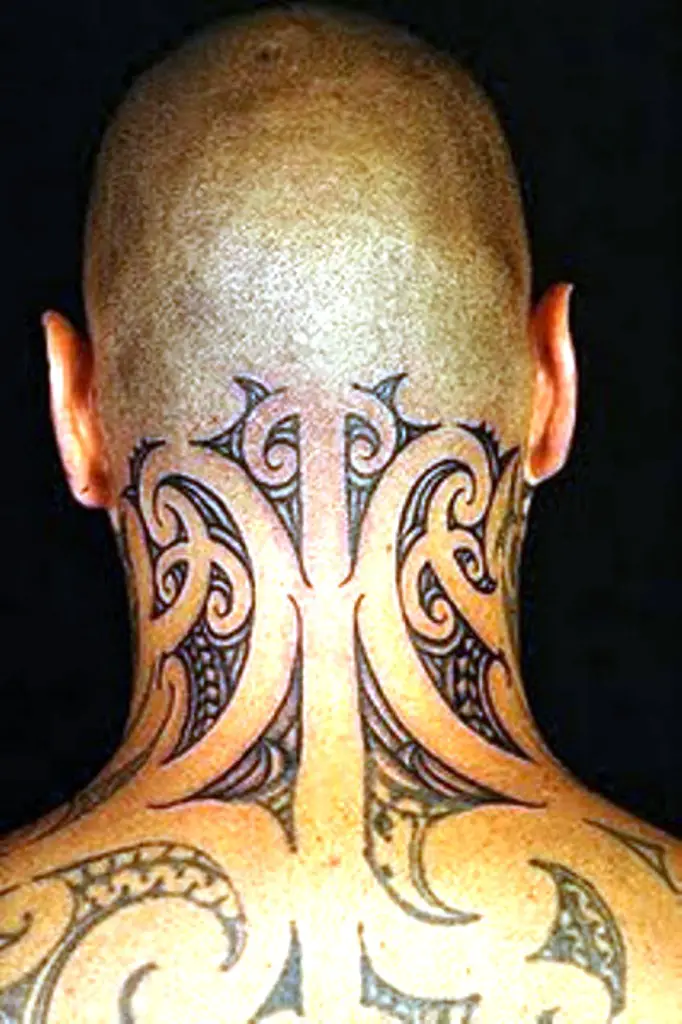 The care and thought that went into this dominantly black neck tattoo speaks volumes about this man's creativity. This huge tribal pattern tattoo may perhaps be a powerful association with tribal body art. Certainly, this is a thing of beauty that's also a butt kicker.
#15: FUNNY SCISSORS AND COMB TATTOO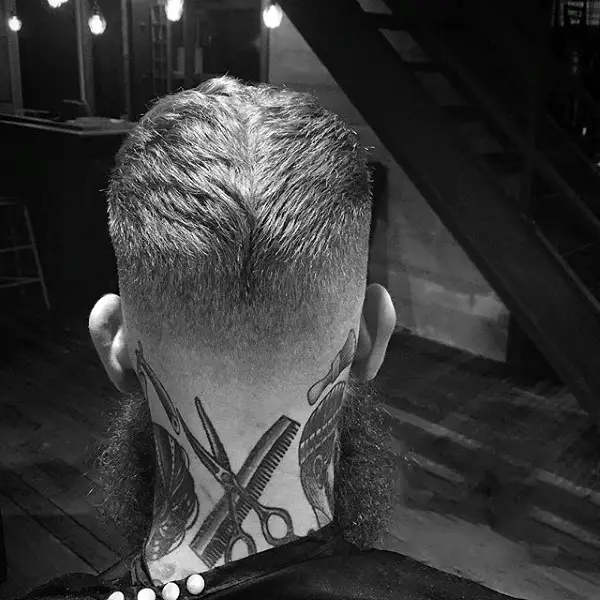 Maybe this scissors and comb tattoo is meant to poke fun at barbers. Or is it poking fun at the idea of getting a haircut? Anyway, everyone should at least see the humor in this cheeky back of neck tattoo.