#16: THE HORNED RAM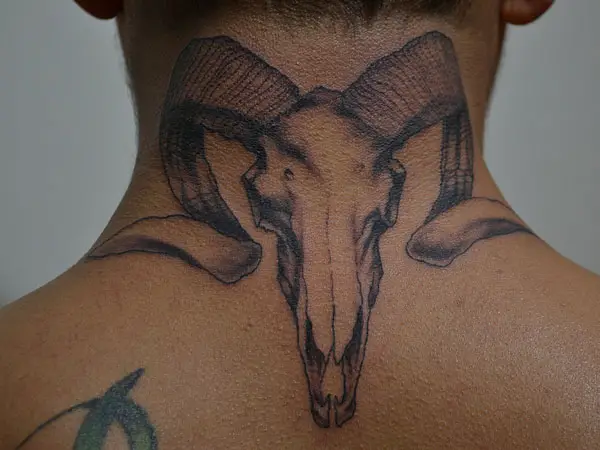 The horned ram skull tattoo may be in homage to Aries the ram in the Zodiac. Whether this man is celebrating his birth sign or making another statement with this dominant neck tattoo, you can't help but be captivated by it.
#17: ELABORATE DESIGN
How about the magnificent back of neck tattoos like this one that's definitely on target. The clever mix of black and color and the elaborate details makes this one of those tattoos only the bold and defiant can wear.
EXCLUSIVE STOMACH TATTOOS FOR MEN
#18: VISIBLE NECK DESIGNS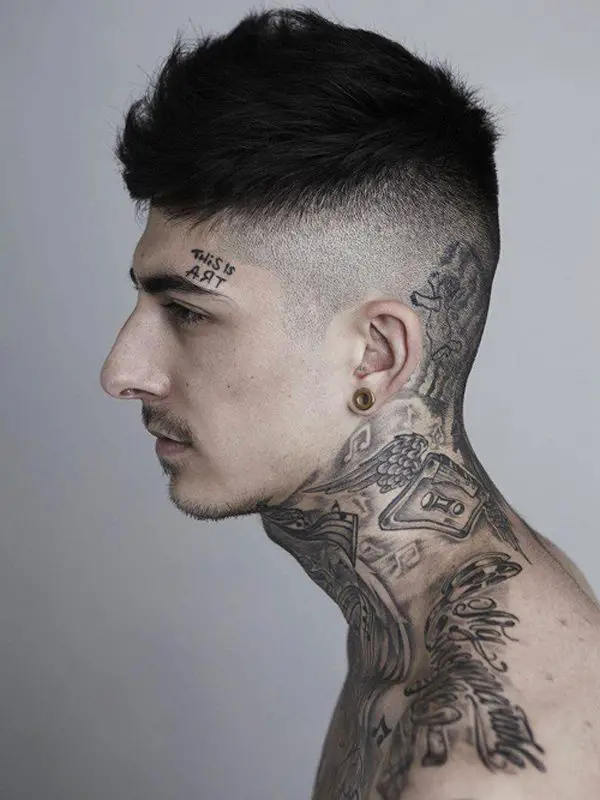 There is so much going on around this guy's neck and chest. This dominant tattoo covers a wide area and may be a collection of everything that means something special to him.
#19: THE POWERFUL EAGLE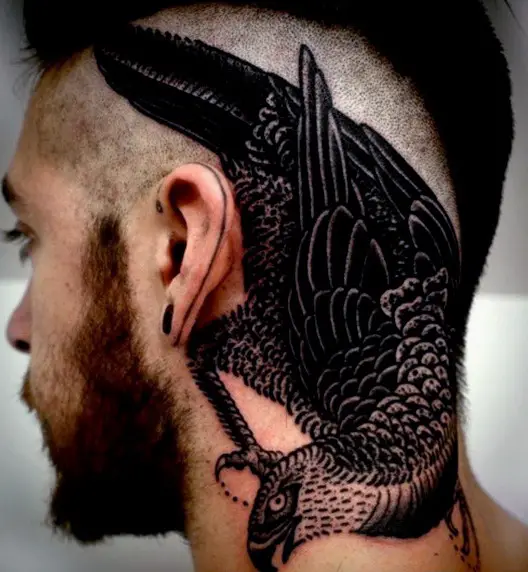 Eagles and other powerful or symbolic birds remain the dominant element of the back of neck tattoos men desire. Here, this eagle is prepared to pounce on its prey. The intricate details in this black ink are awe inspiring.
#20: THE SCARY SKULL DESIGN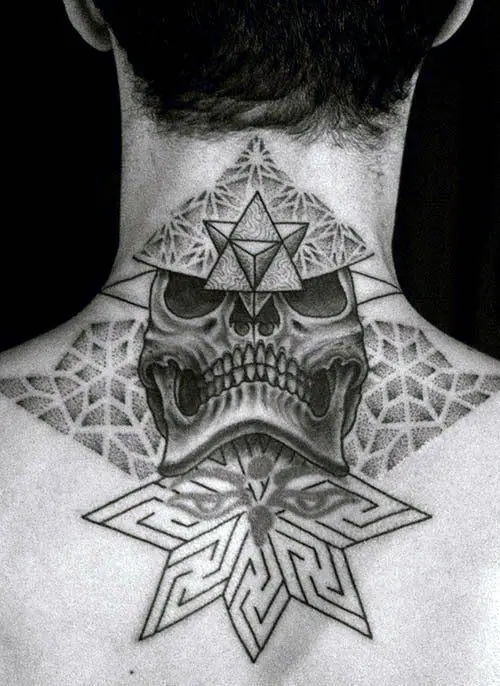 This seriously chilling skull tattoo dominates the back of this man's neck in a most aggressive way. There's no doubt about what this individual thinks about society and its rules. The other symbols depicted in this body art creates another dimension to this classic skull idea.
As you can clearly see from the back of neck tattoo ideas discussed here. there are many symbols that are bold statements that defy society and its rules. We have shown you twenty awesomely striking tattoo ideas that may be worn boldly and with supreme confidence. Neck tattoos are not easy to hide so if it's a secret tattoo you're looking for, you'll be disappointed as these back of neck tattoos are anything but discrete. So, if you want the perfect neck tattoo to consider these or other just as compelling body art.