Whether you are a traveler or a philosopher, the famous line 'Not All Who Wander are Lost' by J.R.R. Tolkien must be one of your favorites. And while the phrase has become a slogan for thinkers, the young explorers also take it quite literally. For them, the wanderer attitude is so imbibed in their mind that they love to wear it on their sleeve, forever.
Though the other lines from Tolkien's poem are also famous, this phrase from the verses has a special recognition because it finely connects perception with reality. For many young lads, the quote resonates the quest while for the deep level thinkers, it expresses the journey to the point-blank space.
Exceptional And Meticulous Wanderlust Tattoos
You may have high aims or want the world to know that you aren't lost, whatever the reason is, the tattoos on our list are just for it. And interestingly, this simple yet meaningful quote can be inked anywhere from biceps to neck, elbow and even on ribs.
A Numero Uno in the phrase tattoo category, Not All Who Wander are Lost Tattoos are amazing for wanderers across the world to show their passion for a lifestyle less simple.
Albeit the phrase is same, the location of this tattoo has its own importance. So let's explore some 'Wander – full' tattoo ideas.
#1: Foot Loose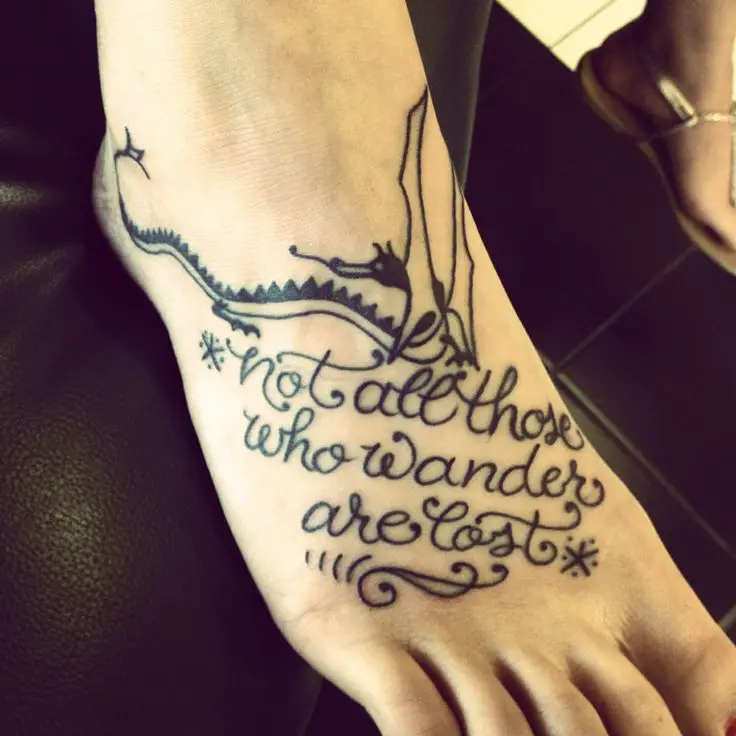 Feet are the first companions when you set on that voyage. Having this phrase inked on your foot is an apt decision by the bearer as feet represent a movement. This design is studded with a long dragon faced reptile representing motion.
#2: Knee-Length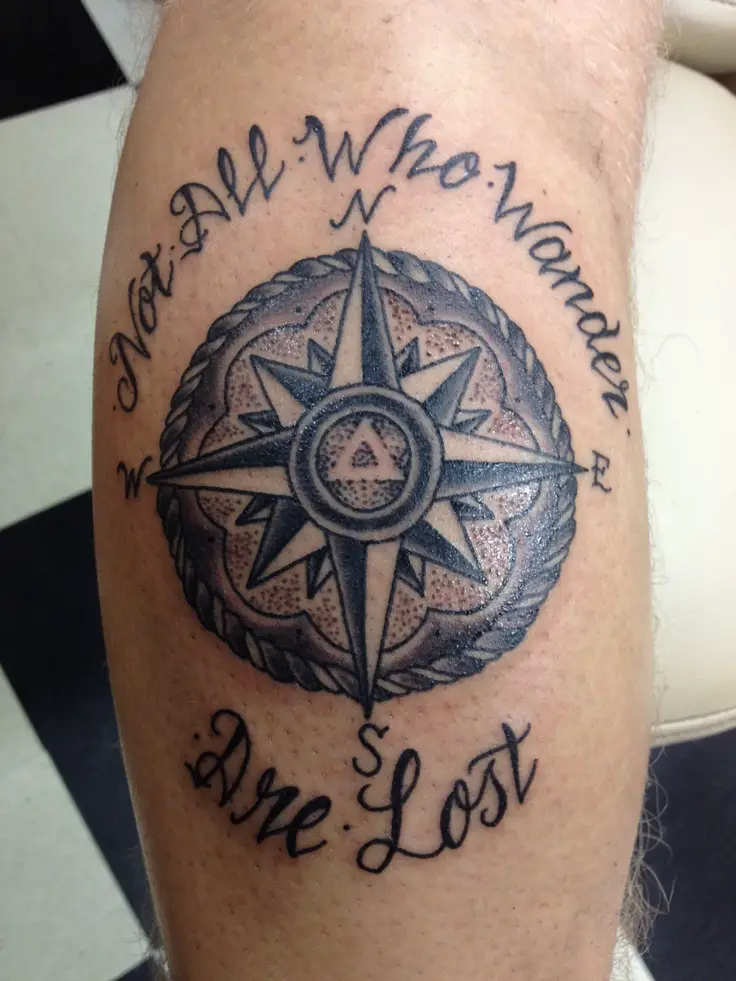 This location is only near to the feet. Just below the knee, this design is actually on the lower leg calf of the tattoo lover. Loud and showy, it is certainly the flag bearer of the explorer's attitude.
#3: Curved Foot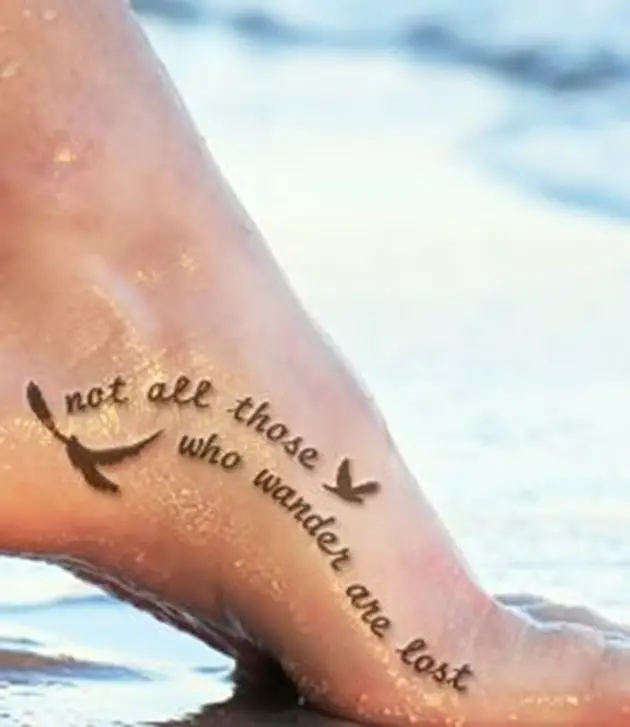 This is surely one of the most beautiful tattoo design you must have ever seen. Although simple, this design has two birds (most probably a pigeon) representing freedom. Two birds around the popular quote truly show the traveler attitude. Moreover, it is not too loud and can be hidden if one desires so.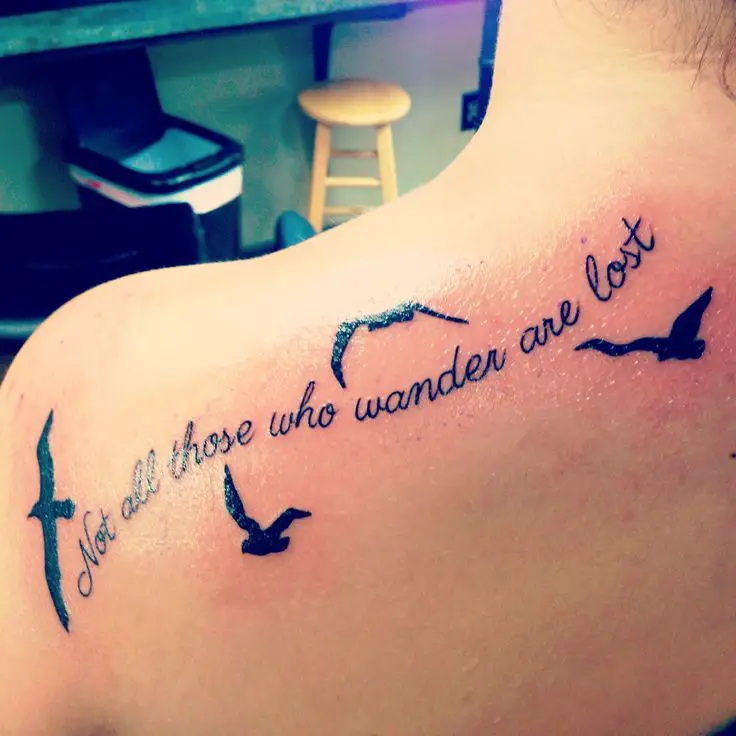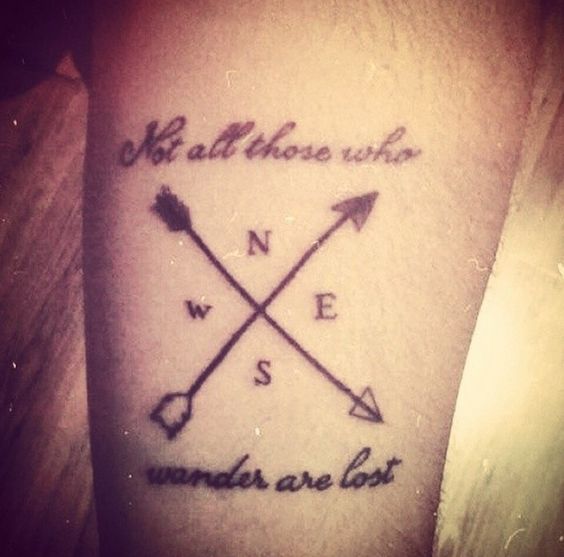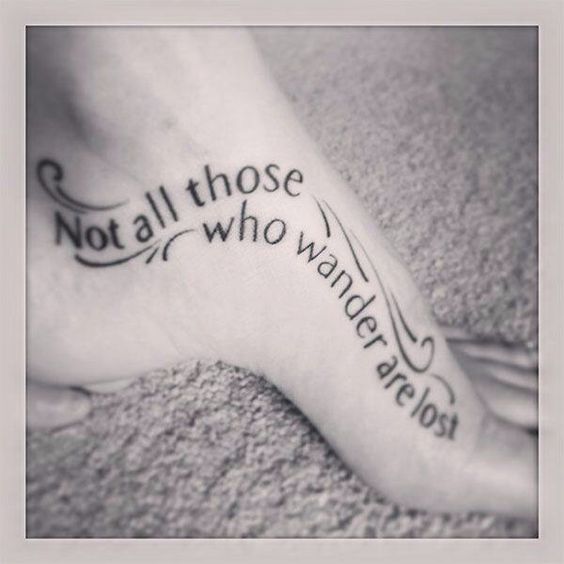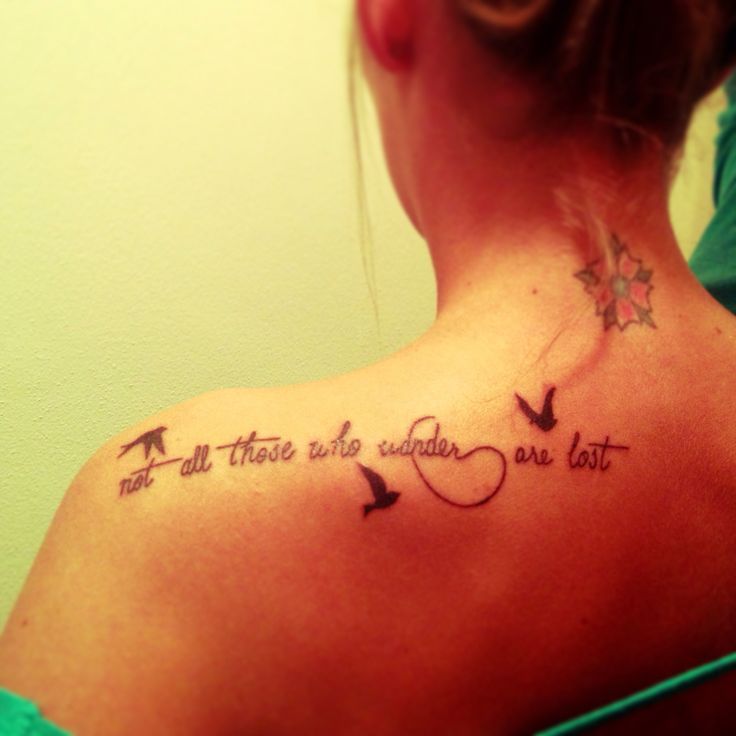 These 'Not All Who Wander are Lost' tattoos are loved for the feeling the quote sums up in a few words. If you are a diehard traveler, don't hesitate to get your attitude inked on you.