#21: Intricate Sun and Moon Tattoo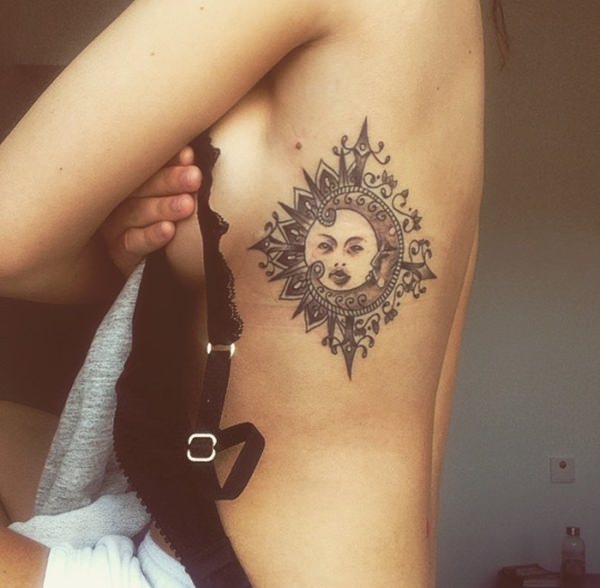 Though it has the typical structure of a sun and moon tattoo, this design has a touch of sophistication because of its high-detailed drawing. Notice how the artist combines different elements in every line.
#22: Into The Abyss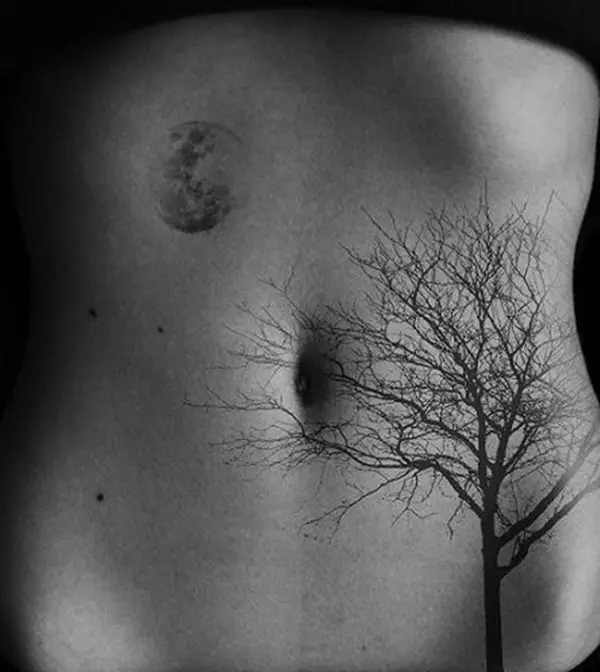 Drawn like you're looking through your windowpane at night, this realistic tattoo of a full moon and leafless tree gives away an illusive feeling as if you're looking into the abyss.
#23: Royalty Beneath You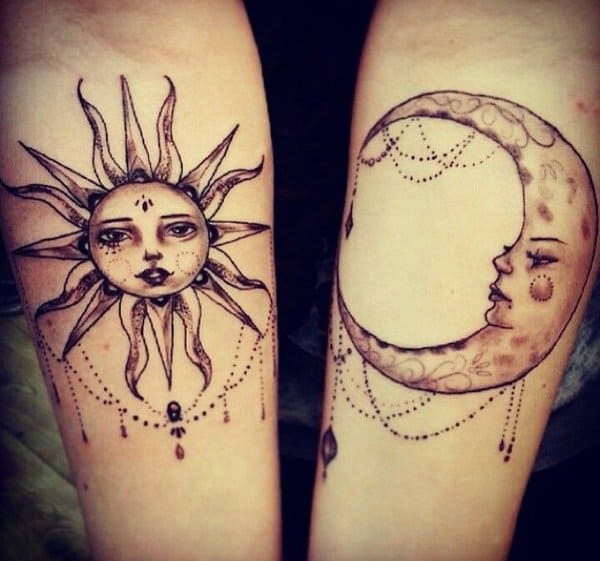 If you're searching for a look that has a dash of nobility, have these inked on the back of your legs. These high-quality sun and moon tattoo is a good portrayal of the union of royalty.
#24: 'Solarly' Related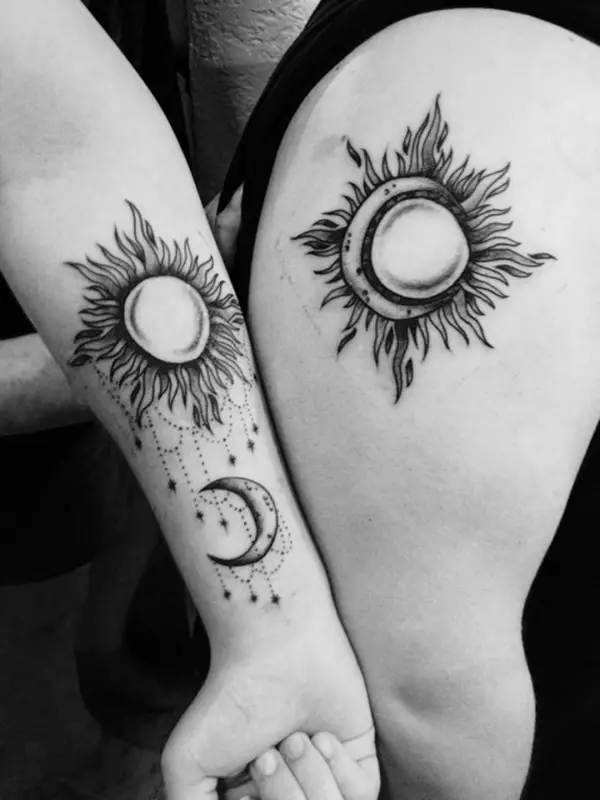 Instead of having the same tattoo, why not add a little twist and make it look related instead? Have a sun and moon tattoo with each having a different portrayal, but have the same style of design to make their relation obvious. It's like a couple's t-shirt but only more permanent.
#25: The Moon's Cycle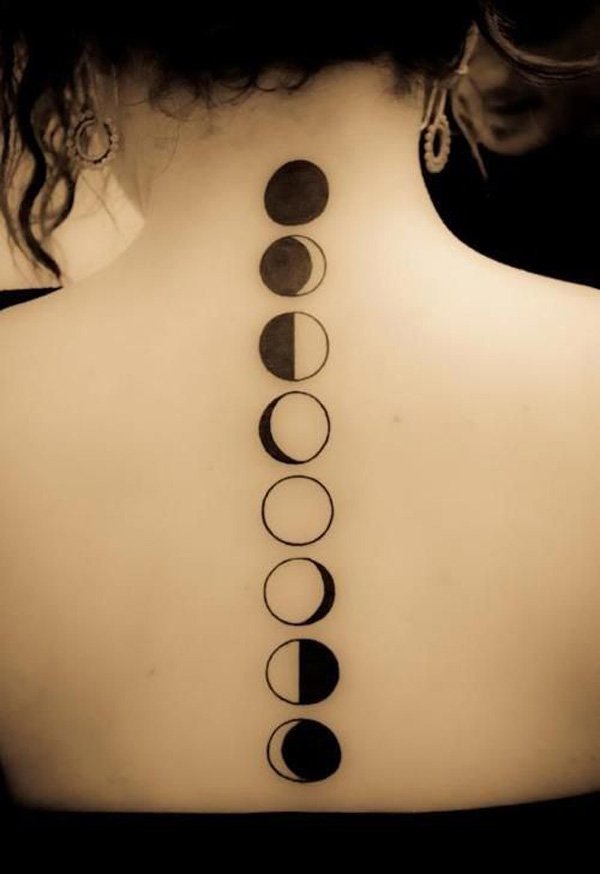 Here's something for moon tattoo lovers, having different types of moon and their cycles tattooed in your back can make it look symbolic. This can have several meaning to different culture like rebirth and renewal. To some, it can even resemble the complex characteristic of a woman.
#26: Art in Your Canvas

A painting in a canvas. It's hard not to get captivated by this tattoo, which makes it a strong grabber of attention to anyone who gets a glimpse. So if you're a fan of art forms and visual stories use this, for a lot can be interpreted from this artistic tattoo.
#27: Abstract Sun and Moon Tattoo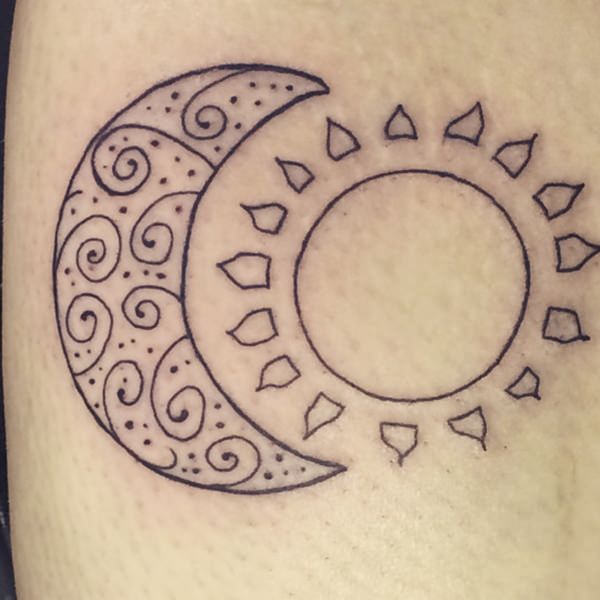 This can be an abstract form of the ancient Egyptian symbol shown earlier or a native style of the moon and sun. The simplicity of its design allows you to have this in small form and have it inked on any part of your body.
#28: A Kiss to the Moon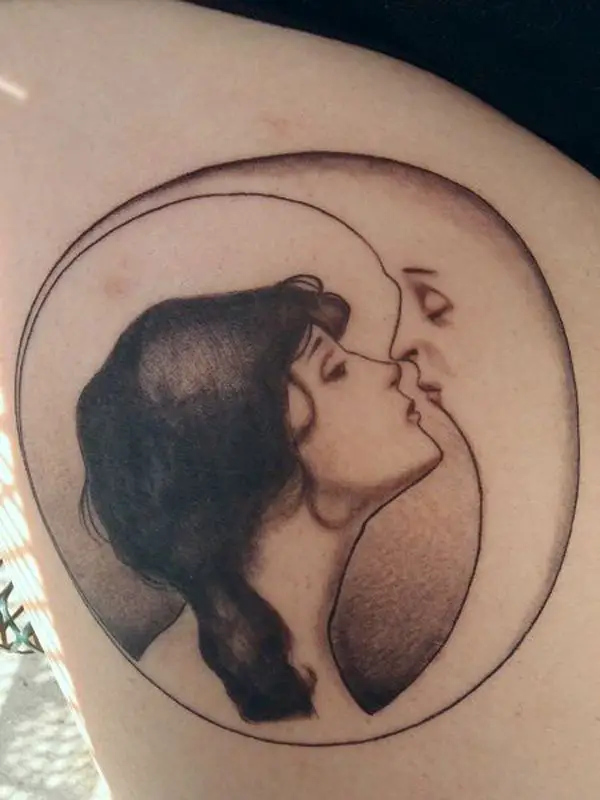 A romanticized metaphor for a love found yet lost because of how far their worlds are. Though of course, you can have your own interpretation of it. But one thing is for sure, it's a tattoo made for romantics.
#29: Cute Girl Moon Tattoo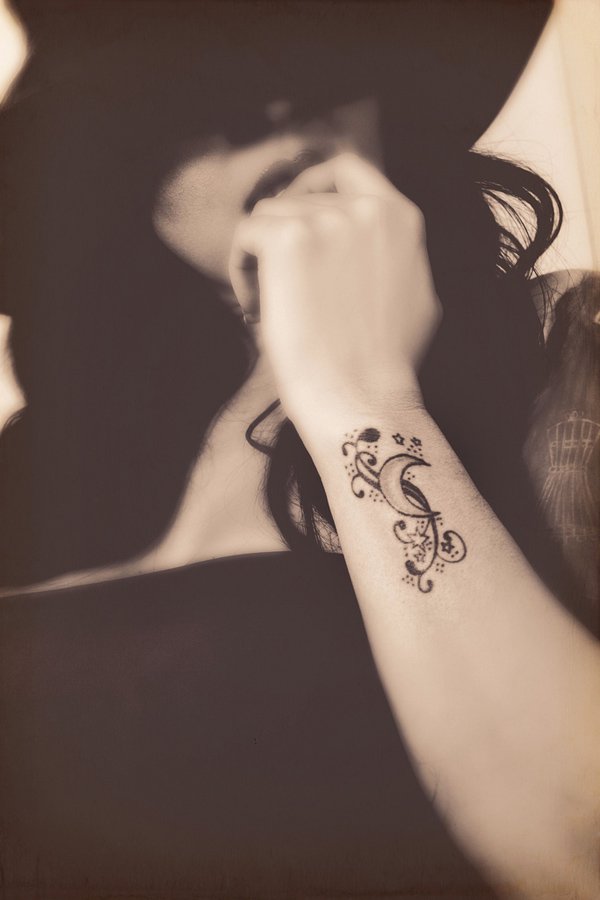 In many cultures, the moon is usually a symbol of being a woman and this girly tattoo has an enchanting and playful style to it. This is a common pick for women for it is both cute and expresses a girl-like fun.
#30: Tribal Moon and Sun Tattoo
Even if you see a lady's back in this picture, this style of tribal tattoo is commonly seen in men for it brings out the traditional masculine style seen in native tribes.