For many who indulge in body art, the rose remains a popular choice. Whether alone or with other symbols, men's rose tattoos  tend to be of the big and bold variety. In modern tattoo art, roses represent love and passion and used along with other elements like daggers or chains, this flower takes on a new and darker meaning.
Popular Men's Rose Tattoos
Men, however, choose rose tattoos for many reasons that may include paying tribute to a fallen friend, celebrating a cherished relationship, or simply wearing an impressive work of body art.  It's no surprise that rose tattoos men wear are usually quite large, almost covering the entire area they occupy. Also, you rarely see men wearing rose tattoos without some embellishment of other, sometimes over the top, images.  Finally, men who wear rose tattoos are actually quite creative in their design choices.  So, let's check out twenty-five of the most stunning rose tattoos for men.
1. The Bird and The Rose

The contrast of the tattoo is one of the many distinct features that makes it stand out. The bird at the top is a perfect addition.
2. Roses and Leaves

This tattoo is a good blend of flowers around the forearm, interspersed with leaves. The dark parts are smoothly blended into the white ones for a sleek finish.
3. Skeleton on a Rose
Skeleton are any kid's worst fears but are a great addition to any tattoo. They have an edge of danger but are still very cool.
4. A Giant Rose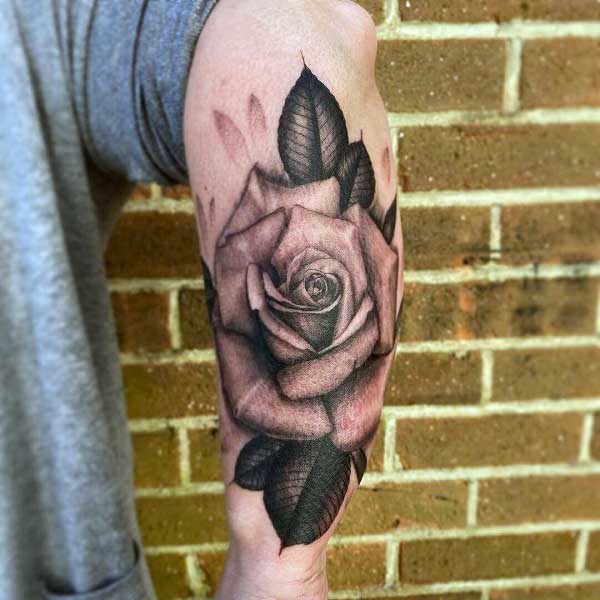 There's nothing more beautiful than a magnificent and gigantic rose tattoo. It spans from the knee to the ankles. You would absolutely love this.
5. Roses in Contrast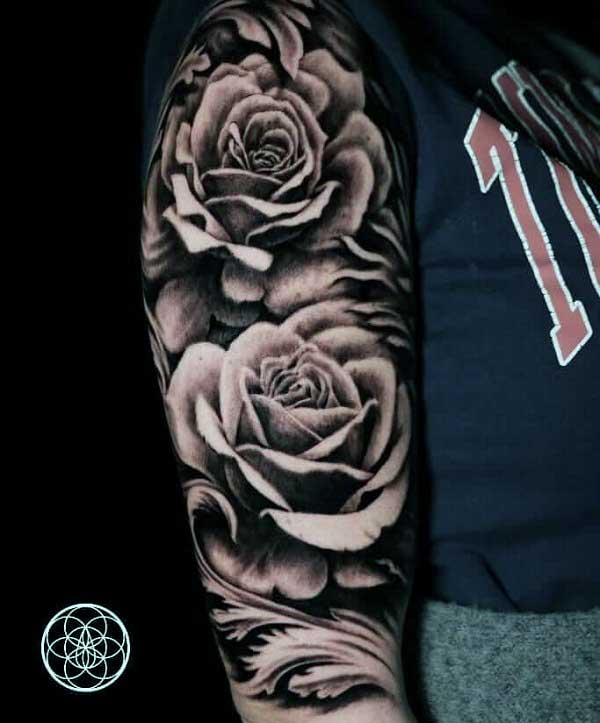 There are rose tattoos, but this is with a unique distinction. The light and shades give it a sharp contrast, with well-defined roses along the length of the arm sleeve.
6. Skull With Rose Scalp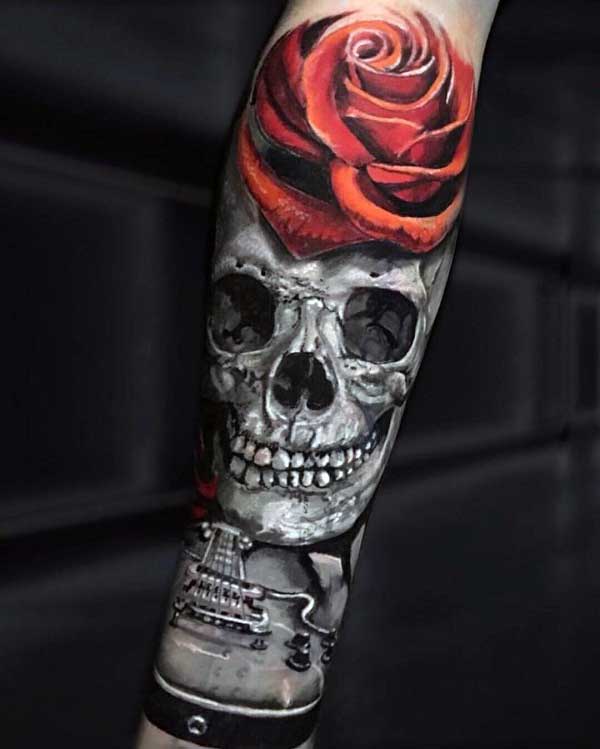 A skull with a rose scalp signifies danger with a hint of hope. The red rose gives life to the tattoo, while the skull gives off a fiery look.
7. Guy Fawkes With Roses
This is a stunning depiction of the Guy Fawkes story, with roses for a beautiful finish. The in-depth contrast around the mask makes this a simply stunning tattoo.
8. A Rose on the Neck

Getting a neck tattoo can be such a thrill, especially when it is a rose. This piece is for people who are bold enough to ink daring tattoos.
9. A Rose on Hand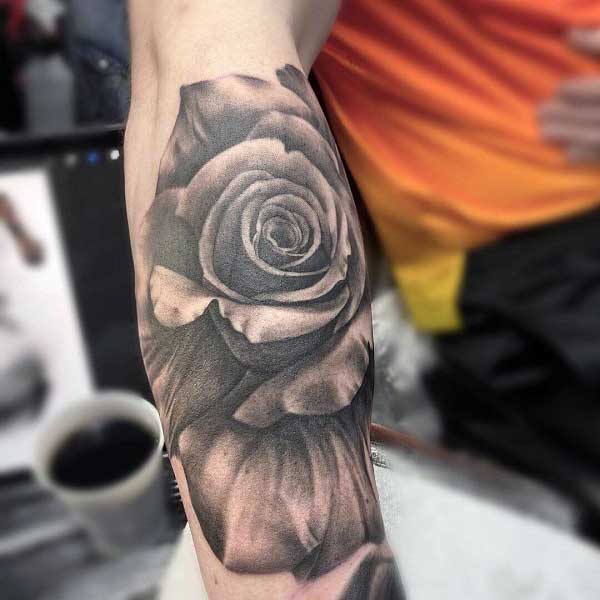 A rose is usually a beautiful feature of any tattoo. The contrast gives this a sleek appearance. There's really no excuse for not trying this.
10. Roses and a Lion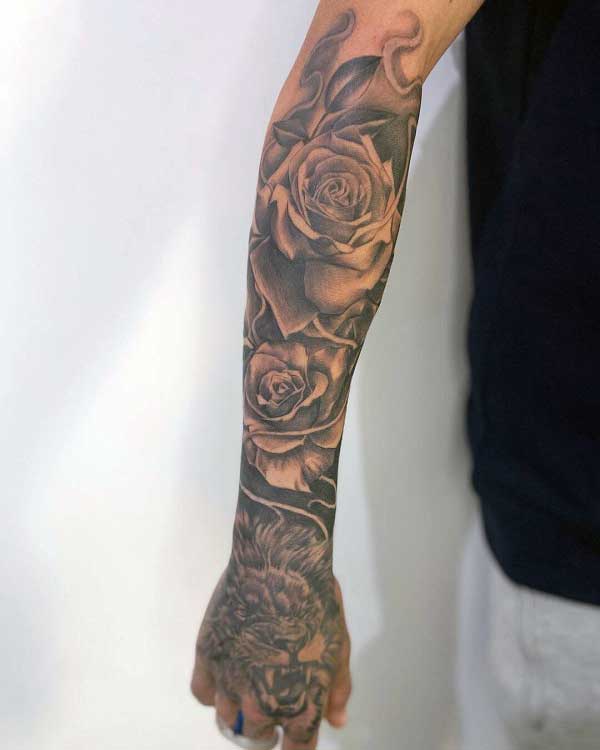 Roses are cute, but can look very intimidating when a Lion's head is infused into the tattoo. The shading of the dark areas makes this a simply refreshing option.
11. Concentric Roses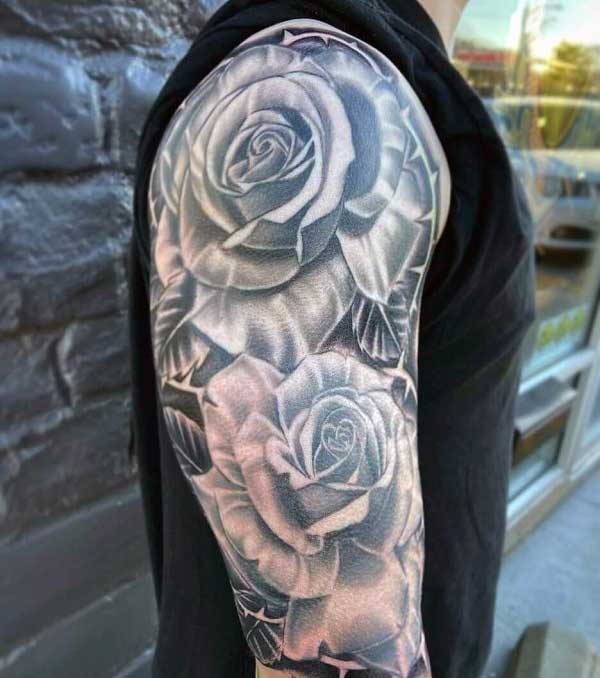 What's better than having more than one rose in your tattoo? It gives off an effortless sense of dynamism with a unique appeal.
12. The Clock and Date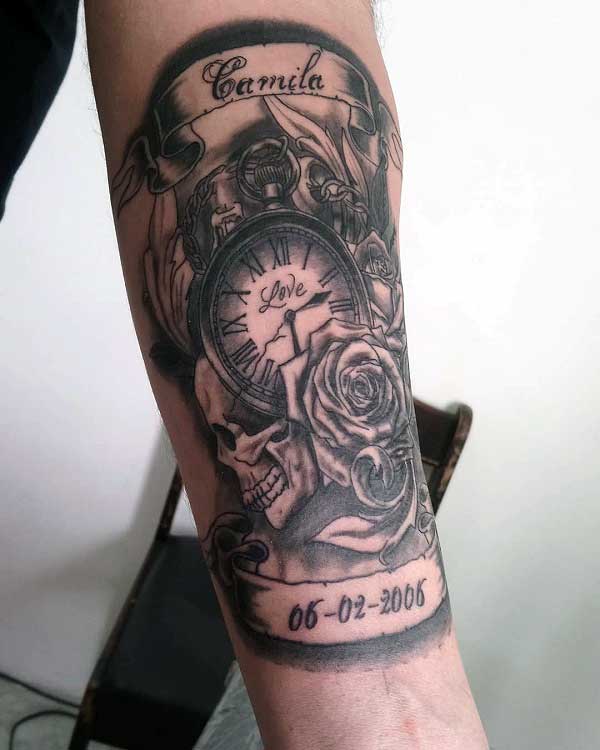 If you find that a day is too symbolic for you to forget, make a tattoo of it. The date is boldly etched below a large clock.
13. Pocket Watches and Roses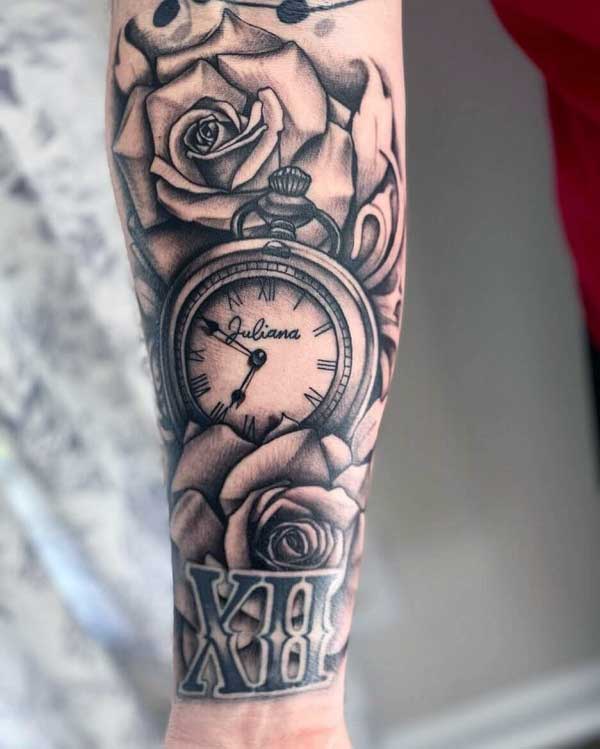 For those who love to collect packet watches, this is a no-brainer. The watch sits prettily in a bed of roses, with impressive contrast between each feature.
14. A Colorful Rose Tattoo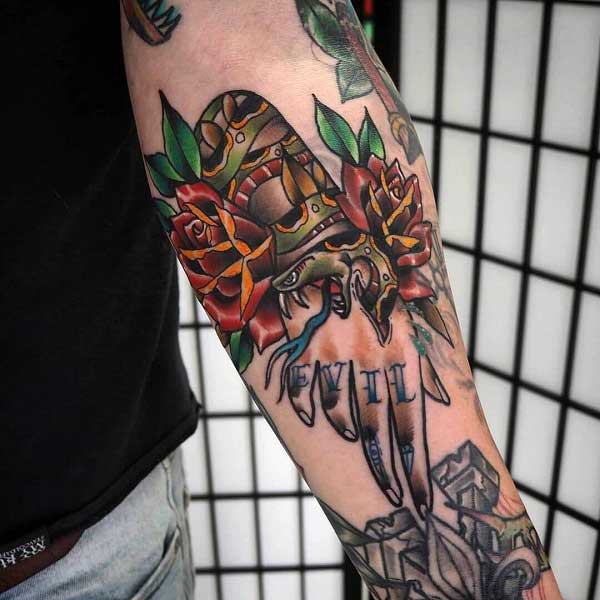 Nothing makes a tattoo more loveable than adding colors. This features a hand with the word 'evil' inscribed on it. The colors make for a glamorous finish.
15. A Rose in Time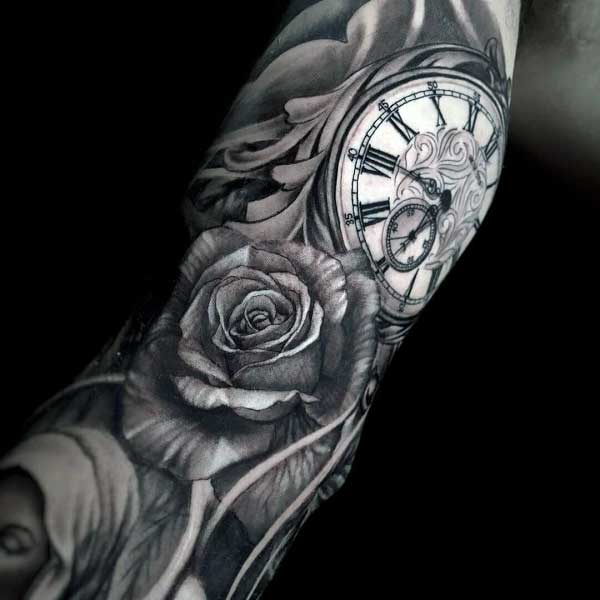 Rekindle your love for your beautiful partner with this tattoo. The rose depicts love, while the clock shows its timelessness. The light and shades are the best features of this masterpiece.
16. The black rose of death tattoos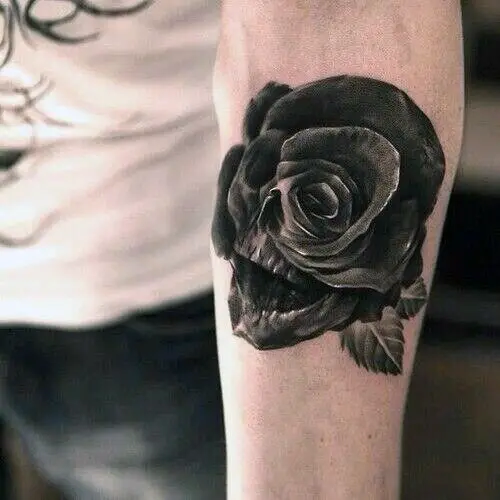 Here's a rose tattoo that's not ordinary.  Infused with the skull, this rose represents death or danger.
17. Compelling roses on both hands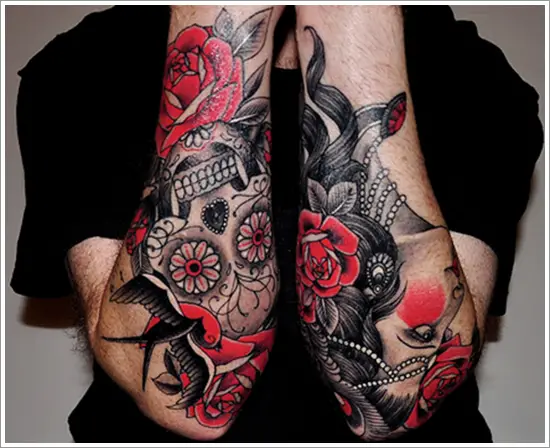 This vivid work is an example of how flexible rose tattoos for men can be.  Combined with other symbols, this rose tattoo on both arms tells a gripping story that might amaze or scare you.
18. Completely covered body art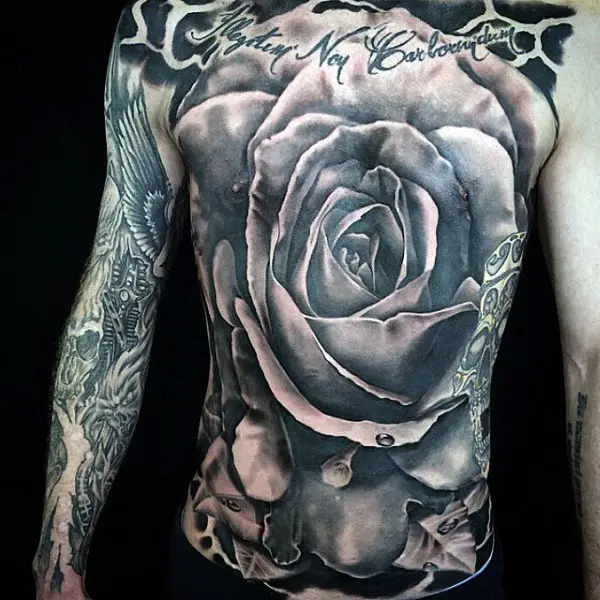 No doubt this guy has transformed his entire body into one great canvas. The dark rose tattoo takes an unmistakably central position.  It's almost as though he has been totally possessed by a tantalizing force.
19. Roses and the cross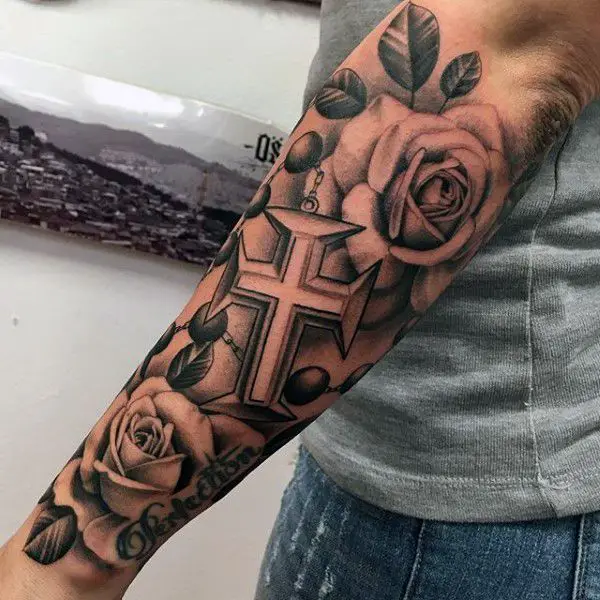 Maybe this graphically detailed rose design is a memorial tattoo to the person named.  Here this body art features a combination of roses and a crucifix with rosary beads.
20.  The heart of money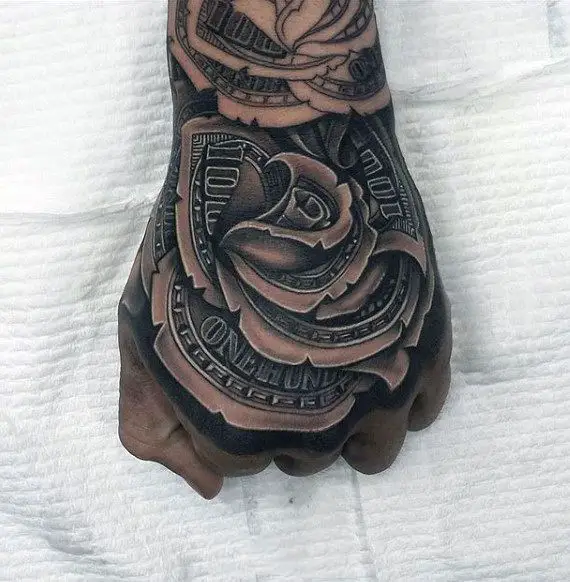 There's no avoiding this interesting twist to a classic rose design. The captivating money theme clearly says that wealth may be the driving desire for this man. Another possible way of looking at it is the fragility of material wealth. Check out the clever ink work on this fist.
21. Rose and daggers tattoo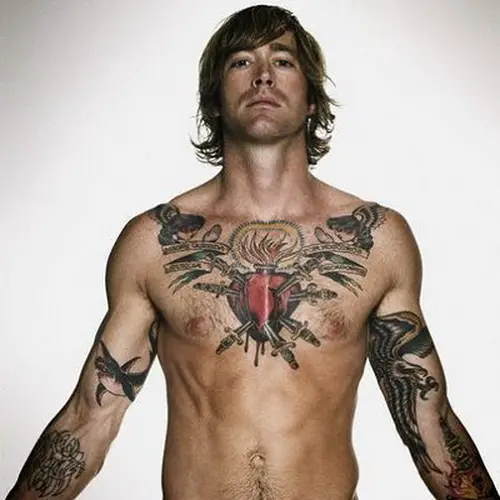 Roses are often associated with the heart but for this young man, a rose with daggers represent a relentless attack on his core values, his relationships, or his life. Will his foes ever let up?
22. Roses among many tattoos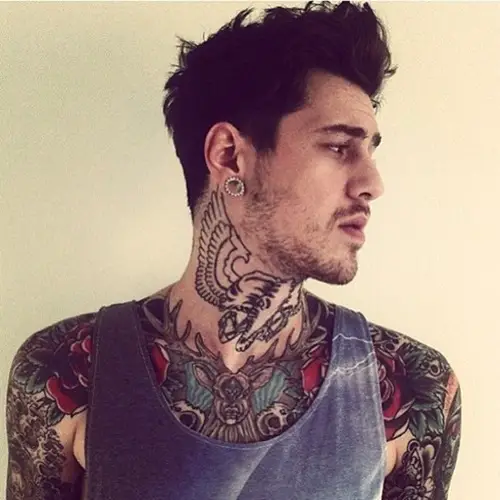 Although this guy's upper body is completely covered with bold tattoos, you can still see the roses among them.  This strong red from this flower may very well be the life among death and danger.
23. The rose and the ram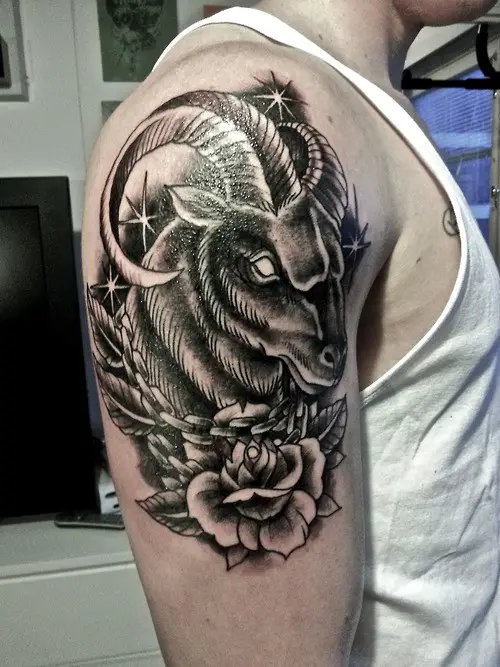 A dark rose coupled with the dominant ram Aries is a powerful combination that celebrates this man's character and attitude to life.
24. Rose on the shoulder tattoo design
A strong rose on the shoulder tattoo presents a powerful contrast to the bear's head on this man's chest.  Rose tattoos for men often come with other images to complete the theme.
25. A rose tribute tattoo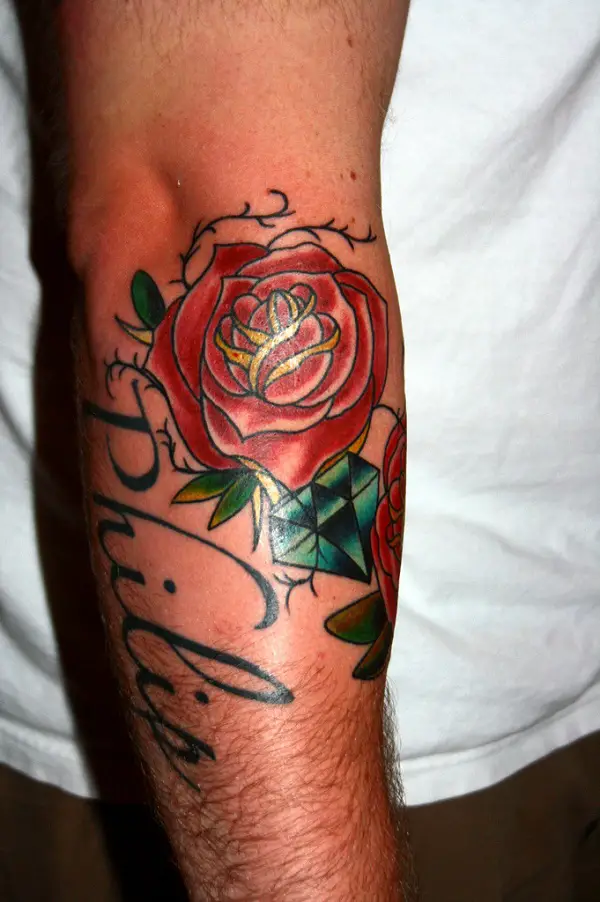 Here's a fitting tribute to the person named on this wearer's arm. A brightly colored rose and jewels, as well as the thorns, present a look that means so much to a Man.
26. Painful connection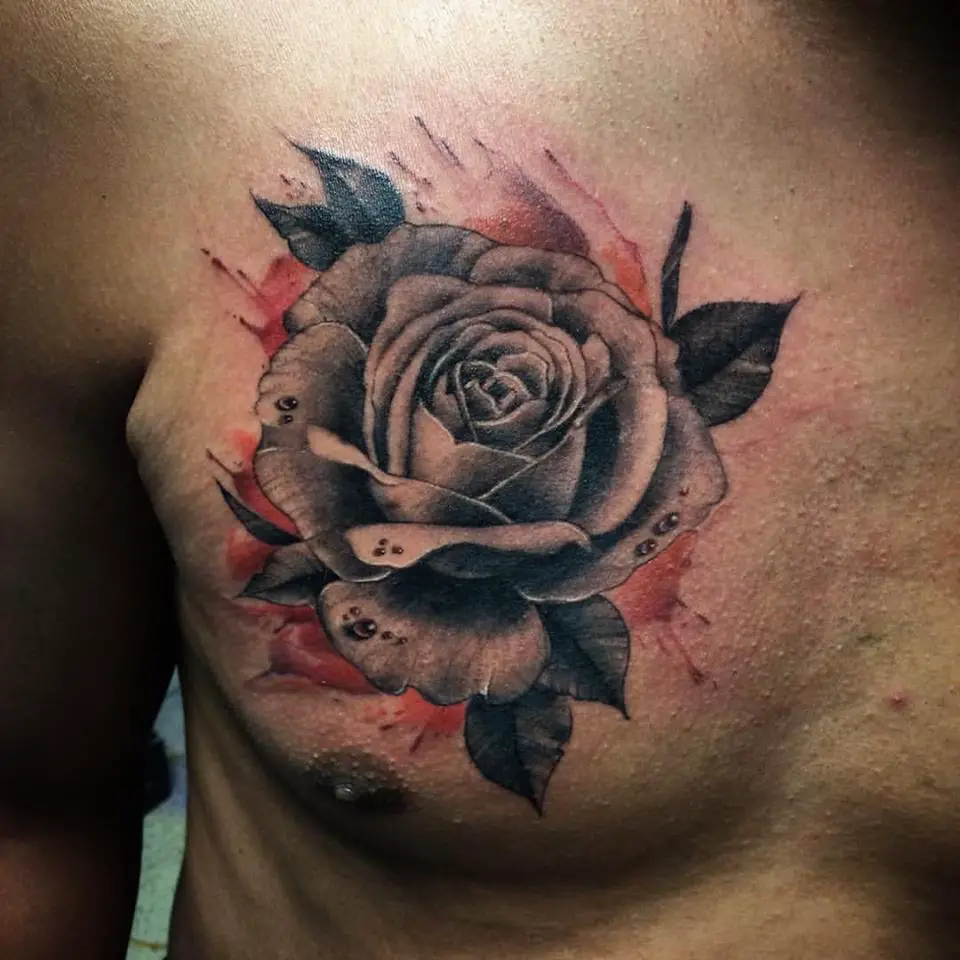 This men's rose tattoo design is placed on the chest – near to or at the heart. It usually means an undying commitment to a relationship or a passion for life. When combined with other images, like blood as seen here, there may be pain or other meanings to consider.
27

. A rose and clock combination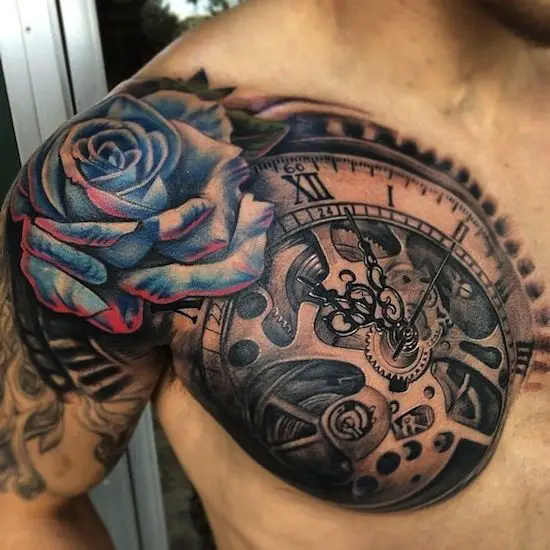 The clock is cleverly combined with this colored rose to suggest life's journey.  See how finely detailed this ink work is, and how accurately it captures the essence of the message to be sent.
28. A rose outline tattoo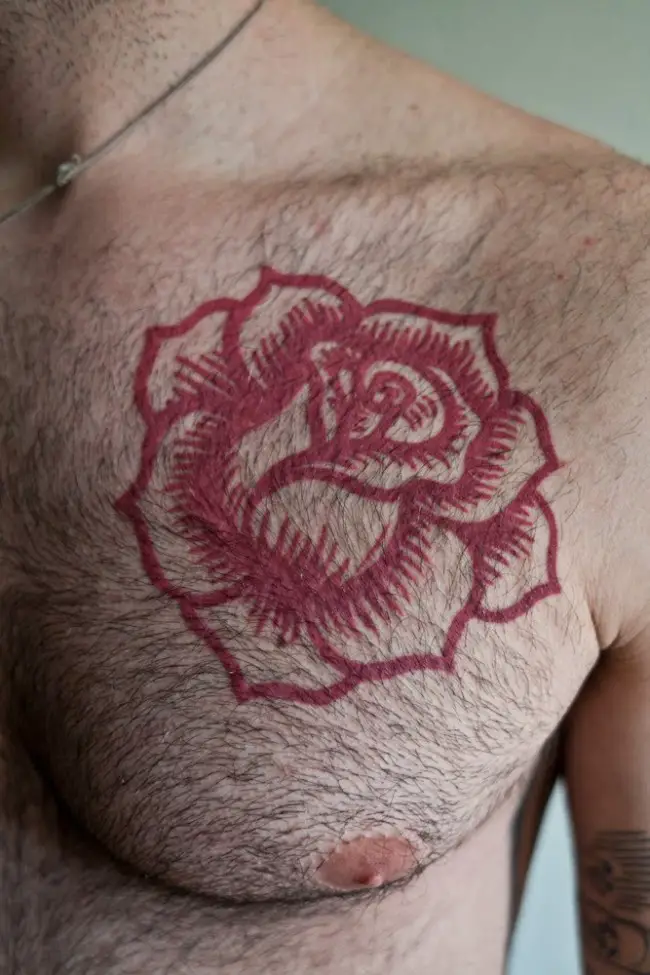 A single rose petal near the heart may, for this individual, be a sentimental symbol of a relationship past or present.
More To Check: Live, Love, Laugh
29. The King Reigns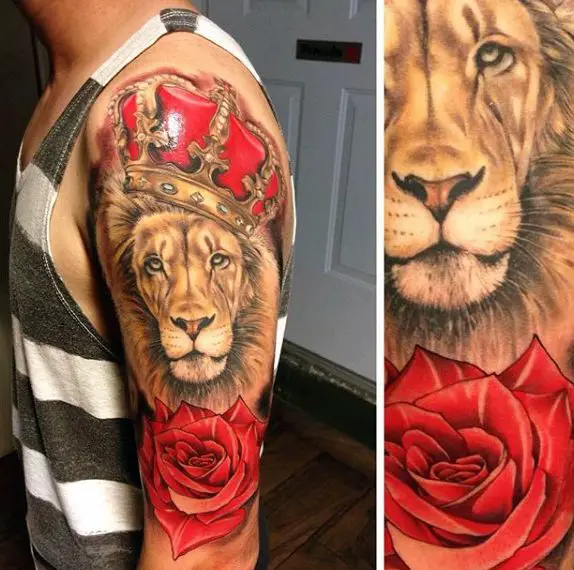 Combined with the universal symbol of royalty, this rose tattoo conveys a strong statement of this man's strength of character and leadership.  The king reigns supreme in this amazing tattoo.  Also notice the use of red in both rose and crown.
30. Men's Red Rose Tattoos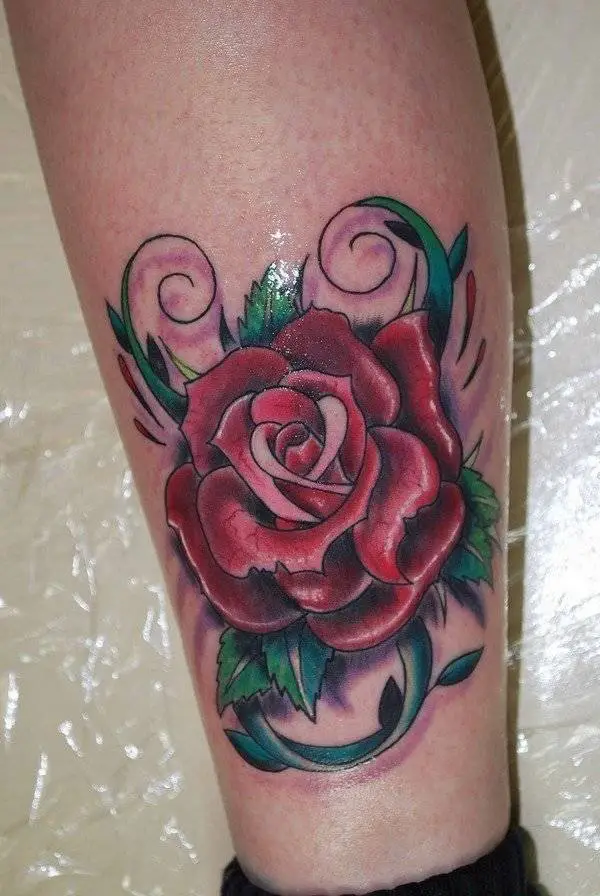 Red rose tattoos for men are quite popular and for this man, the vivid attention to details shows just how powerful his connection to this flower may be.
31. Roses and other symbols chest tattoo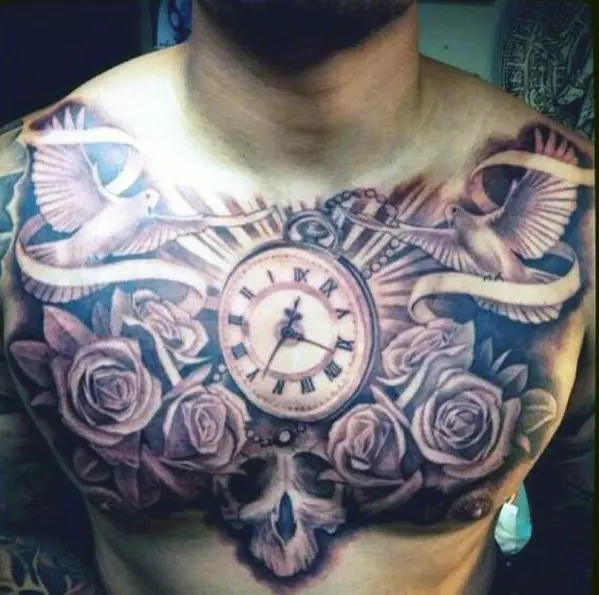 The compelling feature of this dominant chest tattoo is the combination of various symbols that essentially link life with death. The skillful tattoo art and use of color set this design among the sought after rose tattoos for men.
32.  Hard choices, tough guy tattoo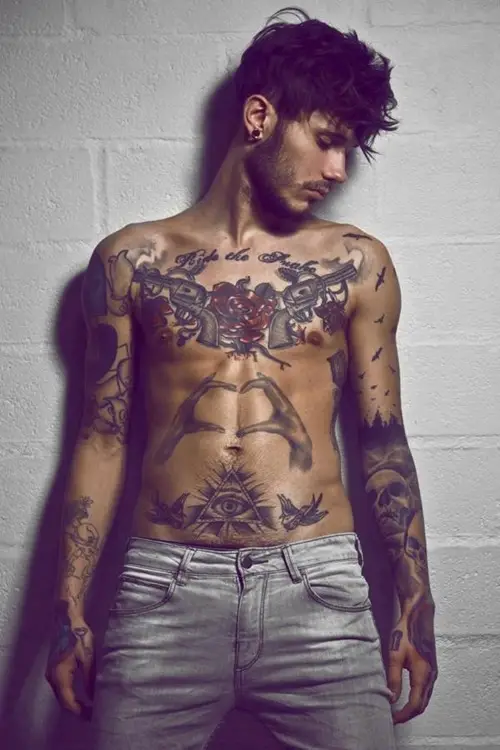 There's no doubt about the main influences and passions behind this man's tattoo choices.  Everything comes together in a composite theme. Notice that the rose provides the color among the others. Does this mean life among death? Or a glimmer of hope?
33. Strong commitment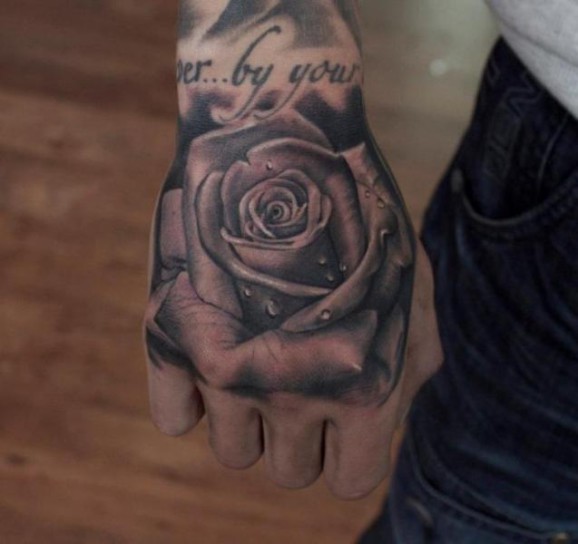 Clearly, this is a commitment tattoo in the form of a single, though dominant rose on the back of the hand. This choice from amazing rose tattoos for men is quite fitting for the purpose.
34. Life's secrets revealed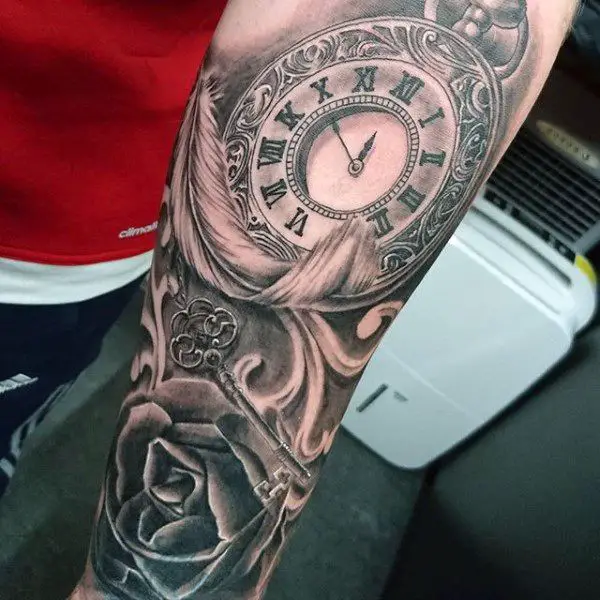 You can immediately tell by stunning men's rose tattoos that this individual has it all figured out.  The key to life's mysteries and the value of cherishing those you love or life's precious moments that are not here forever. Or is there another meaning?
35. Skeleton among roses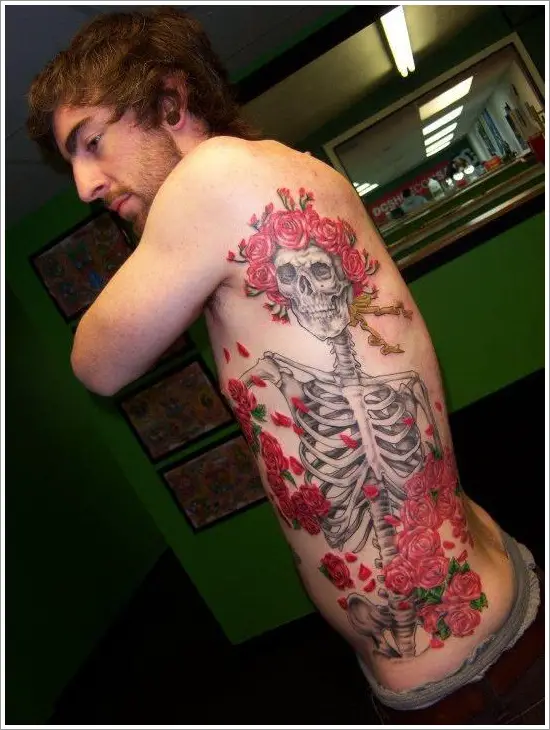 A skeleton covered with red roses occupies this young man's entire torso. No doubt, his choice of this graphic design may be driven by the determination to confront death or whatever dangers life throws his way.
36. Life and death rose tattoo design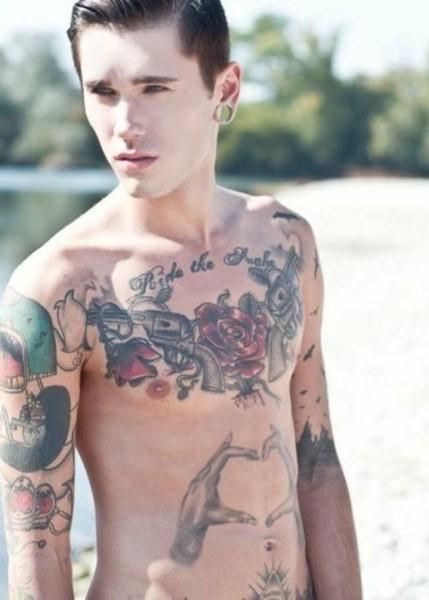 Along with death, there is life.  At least that's what this rose tattoo seems to suggest for this young man who is not afraid to meet life head on.
37. Sharp red roses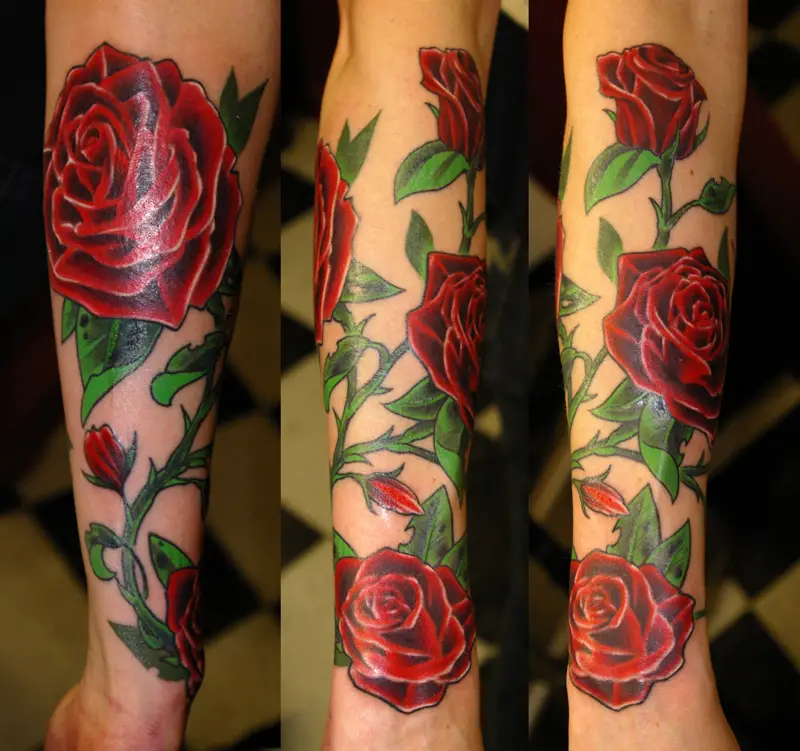 Bright and prominent roses leave no doubt about the importance of this flower in the lives of these wearers. The skillful use of color and details are quite admirable.
38. Single rose on the neck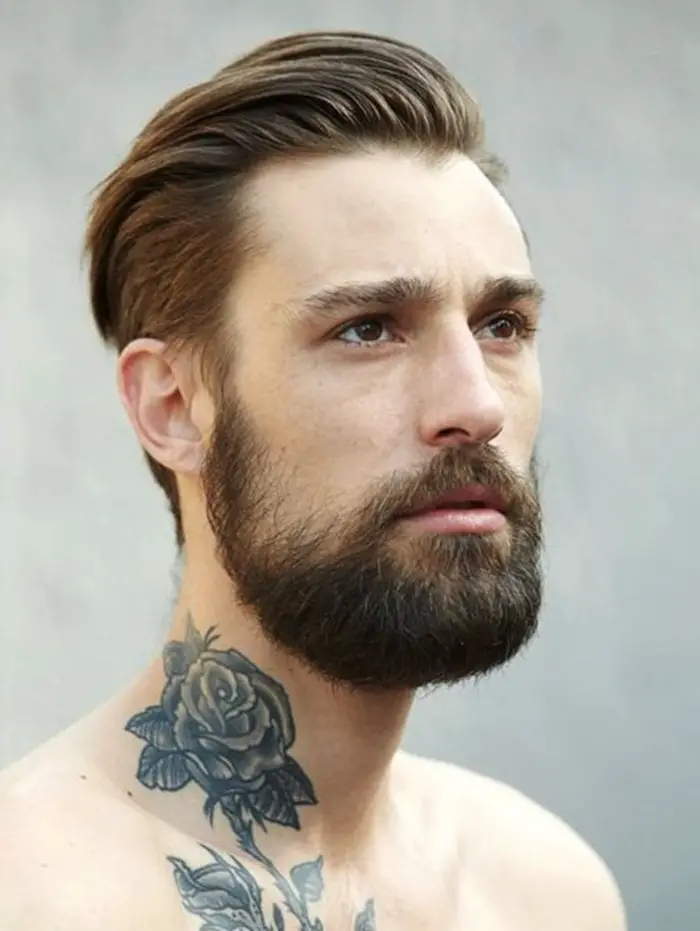 Here's a prominent rose tattoo that is positioned to reveal this man's true feelings. It appears that this is the only tattoo for now.
39.  Large and powerful rose tattoo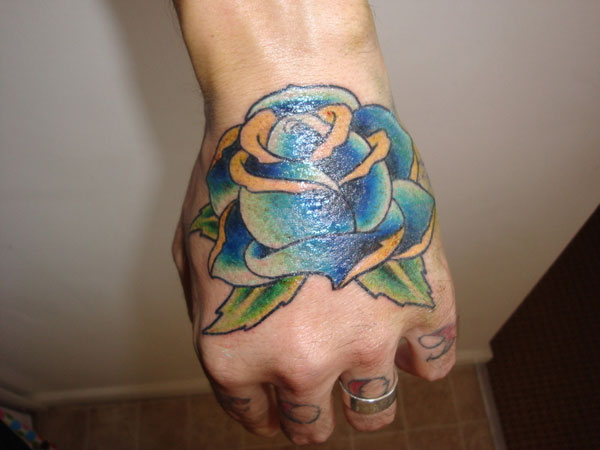 A single blue rose is all it takes for this man to reveal what or who his passion really is. Then again, this may simply be a celebration of his independence.
40. Rose petals bloom on arm tattoo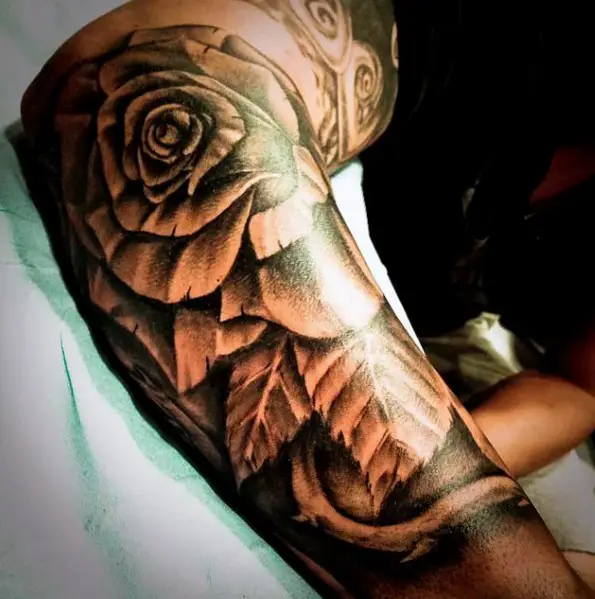 41.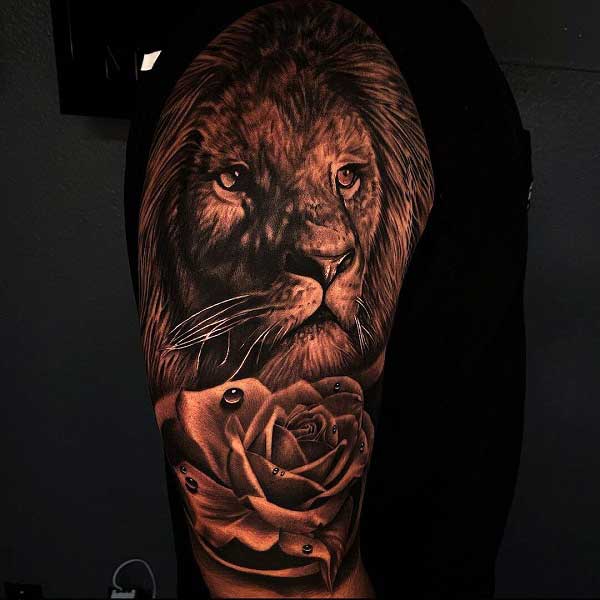 42.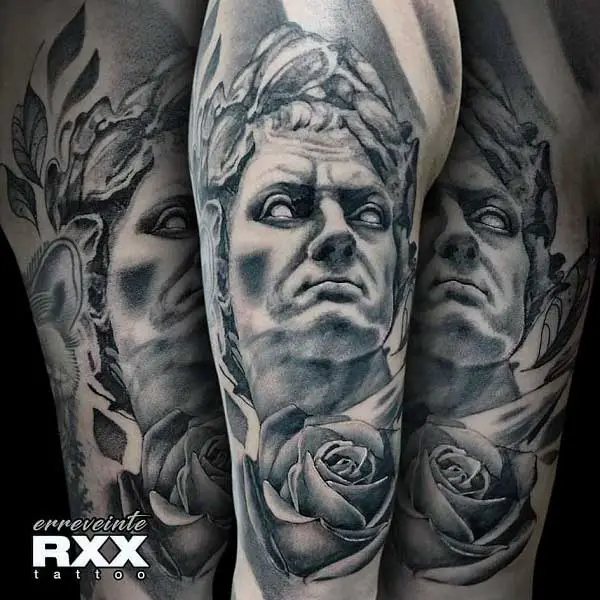 43.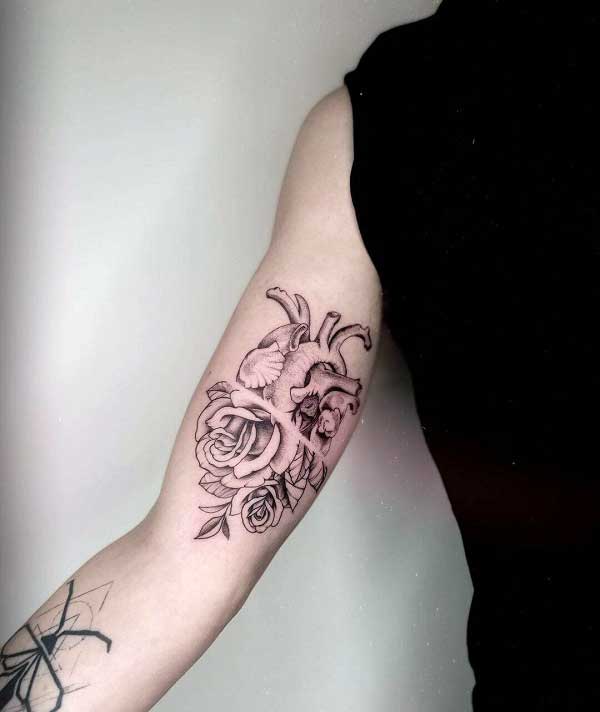 44.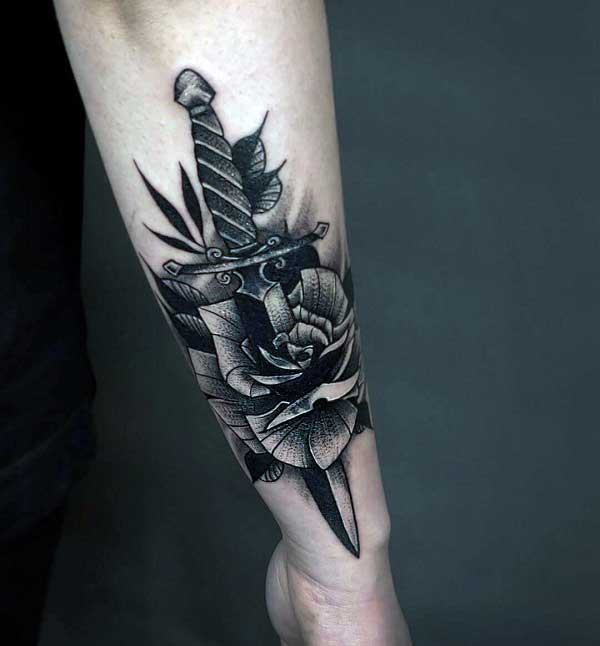 45.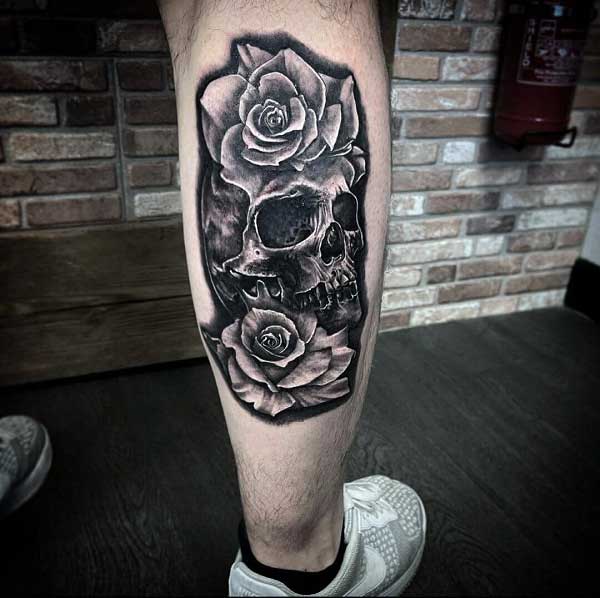 46.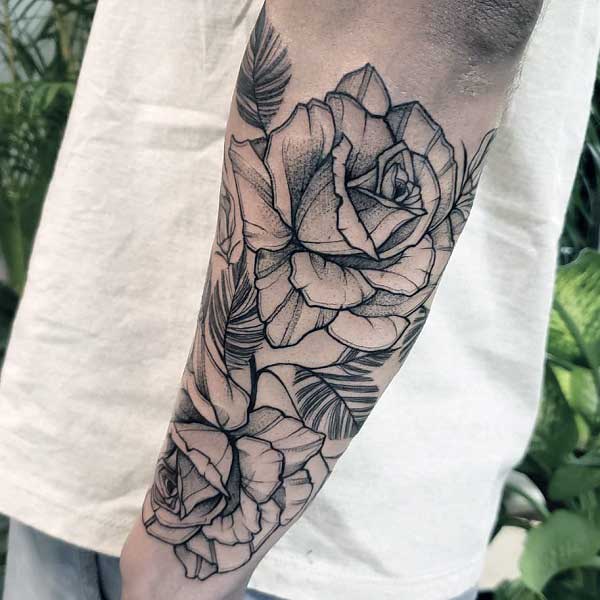 47.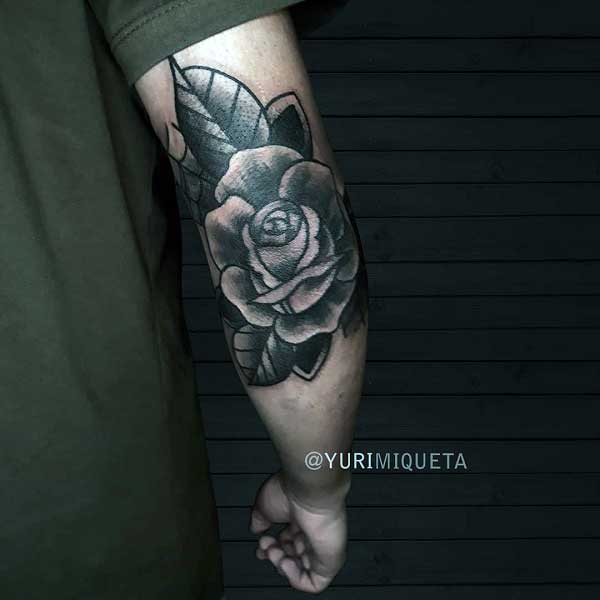 48.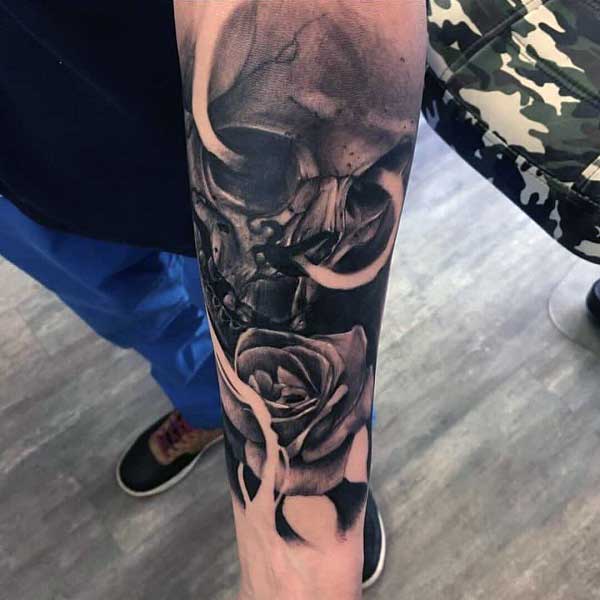 49.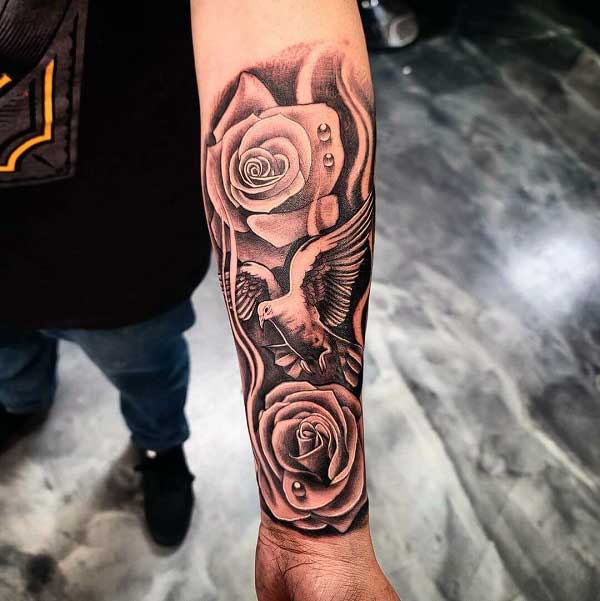 50.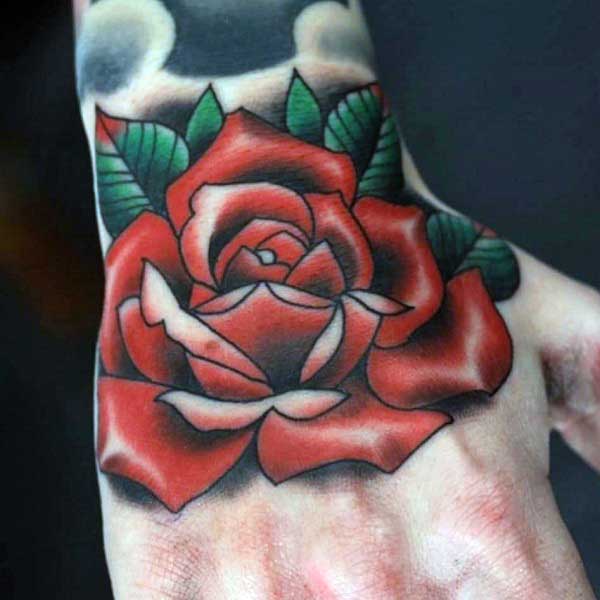 51.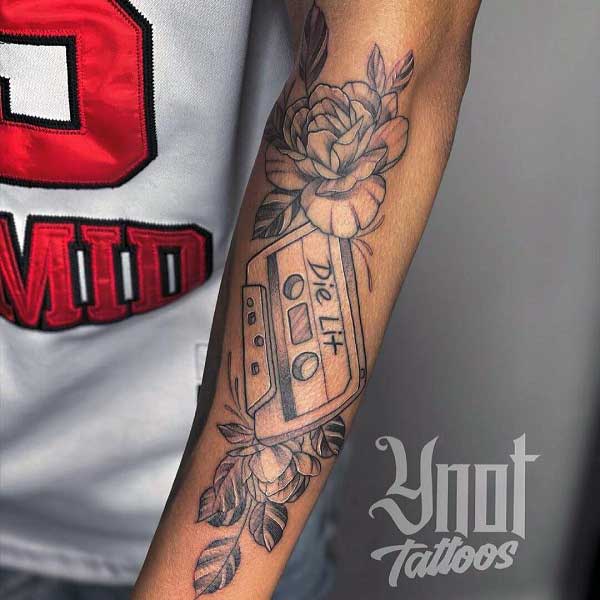 52.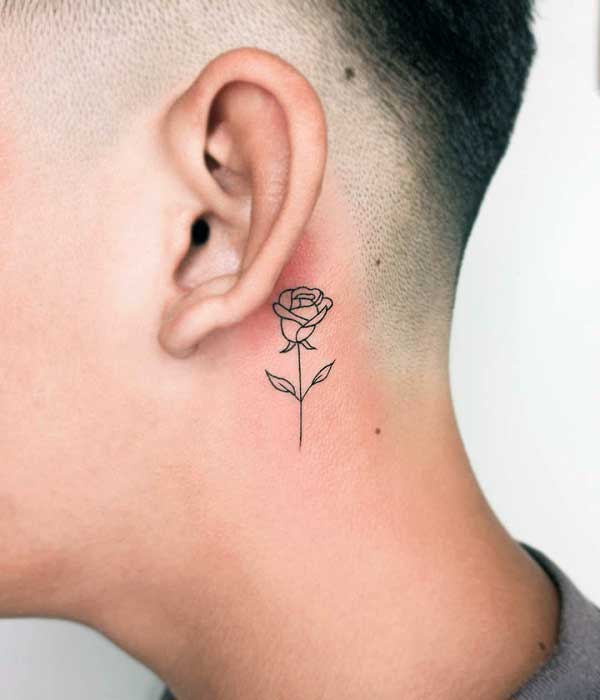 53.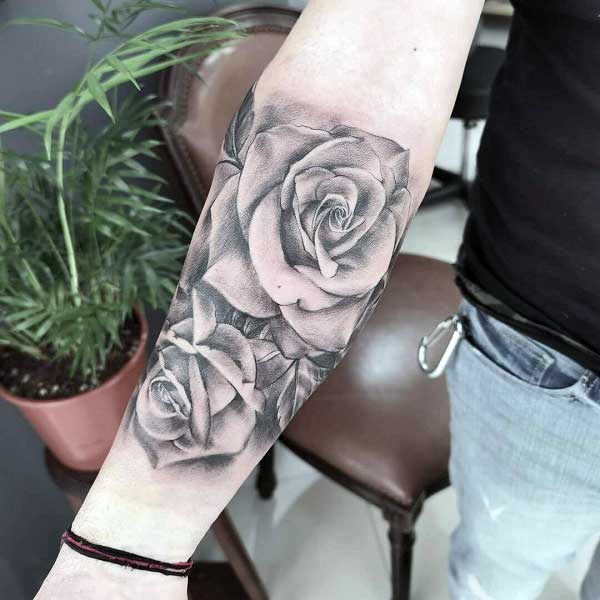 54.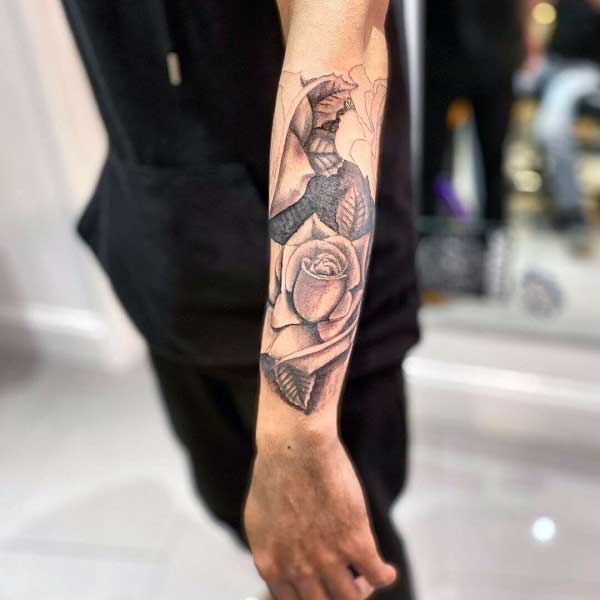 55.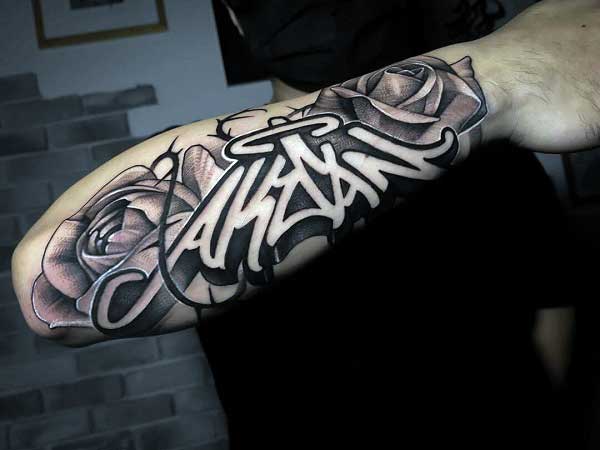 Impressive rose tattoo on arm, complete with thorn which is another example of the flexibility of the rose tattoo design for men.
Old People Who Will Inspire You to Get a Tattoo
Do you still think rose tattoos are dumb for men? After seeing these stunning rose themed tattoos preferred by men, there should be no doubt about choosing a tattoo design inspired by this beautiful flower that comes with thorns. Men are known to be over the top when it comes to impressive tattoo designs. There are many more awesome designs featuring the rose that are to be discovered.