With age comes experience, and experience never gets old. Seeing old people with tattoos are usual nowadays. However, their tattoo may not be there because of spontaneity or impulse like the generation that followed them. For they were born in an era where tattoos were used to tell a story of who they are and their journey in life. Or maybe they just want to look badass.
Old People Tattoo Ideas to Look Badass
Let's admit it, we dismiss our seniors more than we like to. We assume they're boring and everything they say doesn't matter. But unlike your average old folks, old people with tattoos get more attention.
There's something raw with old persons having ink all over them. Looking at them is like seeing a walking artwork with character, like every piece of their tattoo is an interesting story waiting to be shared. So let's hear them out in this list of tattoo design ideas for old men and women while they share their stories with us.
#1: Faces of Yesterday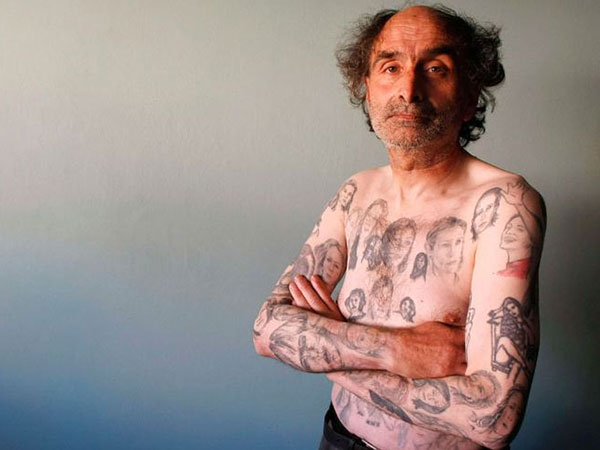 What we have here is a guy with tattoos of women all over his body. These faces may be the women who influenced him all throughout his life. Or maybe a number of lovers that didn't work out!
#2: Traditional Yet Timeless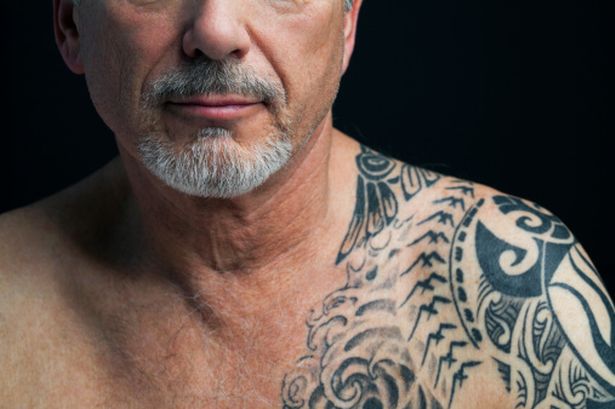 Here we see a traditional tribal tattoo with carefully drawn details. It has the mark of a classic ink used in tribes or inclusive groups.
#3: Old People with Tattoos That Match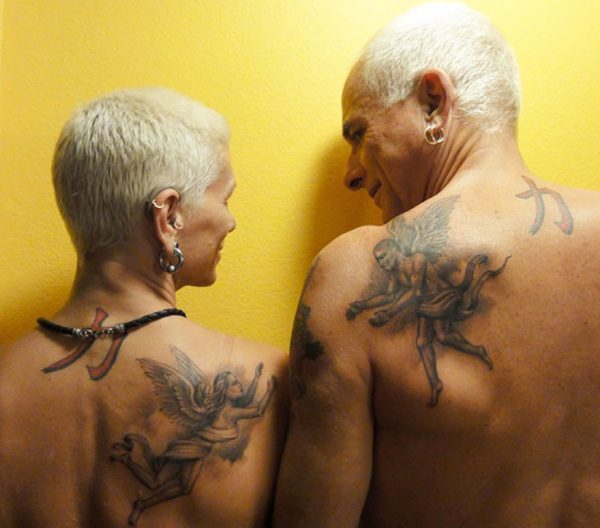 These two matched tattooed seniors have ink on their back that matches the other. This kind of commitment expressed on their tattoos is something to be admired by young couples.
#4: A Lasting Art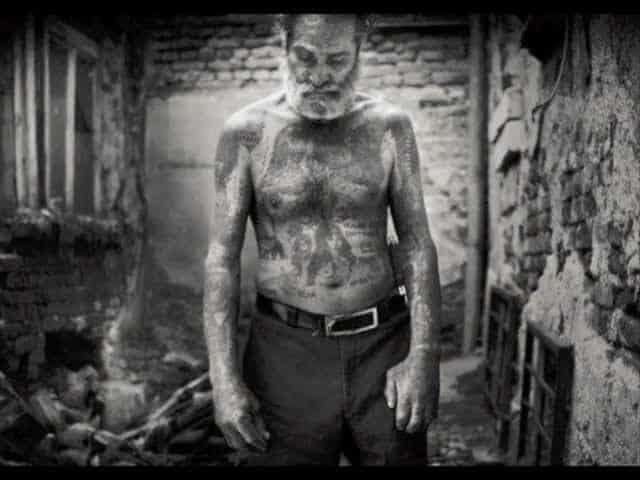 If you look closely, the artform pierced all over his body is finely done. You can see that every space available is not wasted, and every piece is different from the others.
#5: Smooth and Steady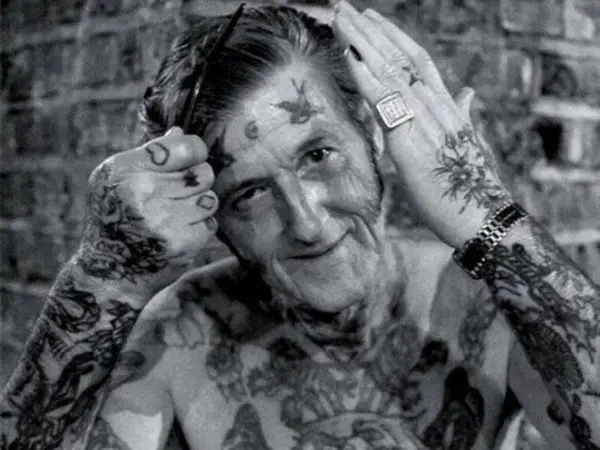 This tattooed senior is definitely one of the coolest in the list. His style is smooth and gives that steady vibe, proving his style is unshakable even all these years.