Among the many things to decide when going for a tattoo the font style and size are sometimes the last things persons actually consider. There are actually tons of tattoo fonts for men that can make or break tattoo designs. Great tattoos not only have superb graphics, they also have clear and stylish fonts that make people take notice.
CAPTIVATING TATTOO FONTS FOR MEN
It may not come as a surprise that a lot of great tattoos that men choose don't have graphics at all. They are sometimes a word or two that will need great tattoo fonts for men to make a statement.  Outstanding written tattoos benefit from great font selection such as curly, Old English, Graffiti, or modern fonts. But the font chosen depends on where on the body the design is going. Tattoos that also include graphics may need fonts that work well with the images and not clash. These ten examples of the various tattoo fonts for men should give you some ideas for great written tattoos.
#1: SCRIPT FONT FOR LENGTHY TATTOOS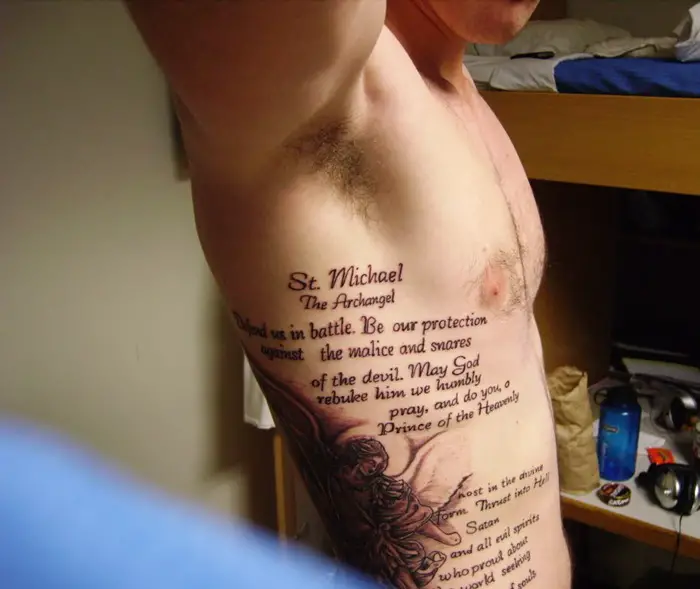 When you have a lot to say the best thing to do is to use a small enough font for space.  For this man, the script with a few stylish lettering is the right choice.
#2: THE CELTIC FONT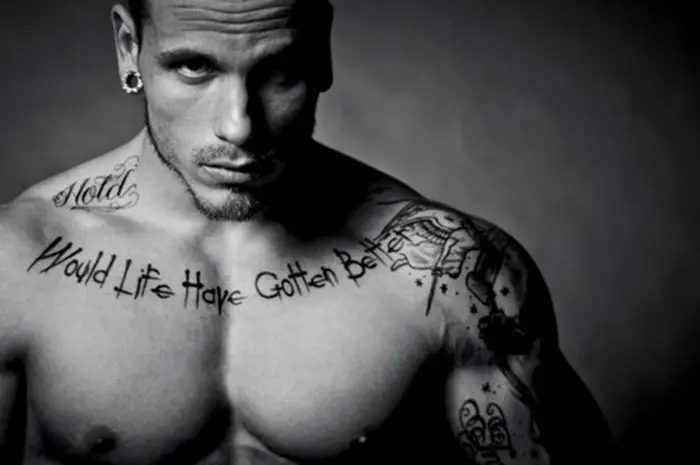 For this tattoo, the long strokes of this font make it easy for anyone to read. This is also one of the artistic tattoo fonts for men.
#3: THE OLD SCHOOL OR CURLY FONTS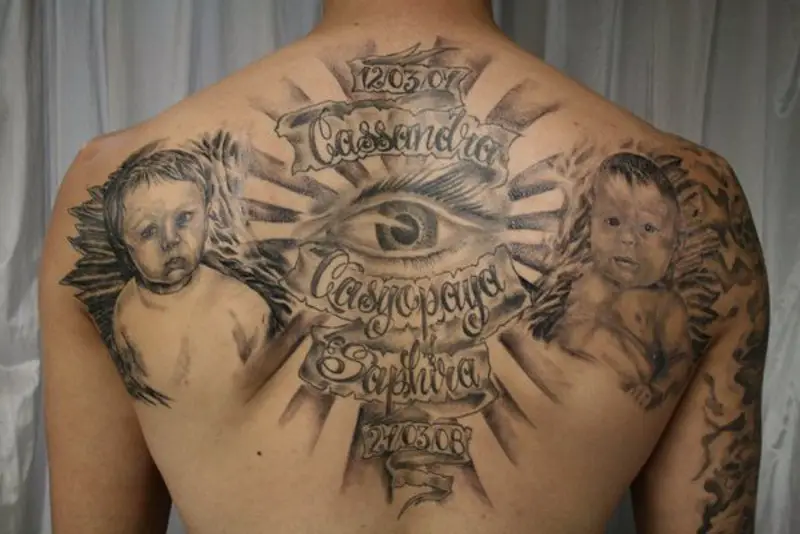 When there are images it is important to use fonts that will work well with them.  For this tattoo dedicated to two children, the curly font or the old school design may be just what is needed to complete it.
#4: MEDIEVAL OR OLD ENGLISH FONT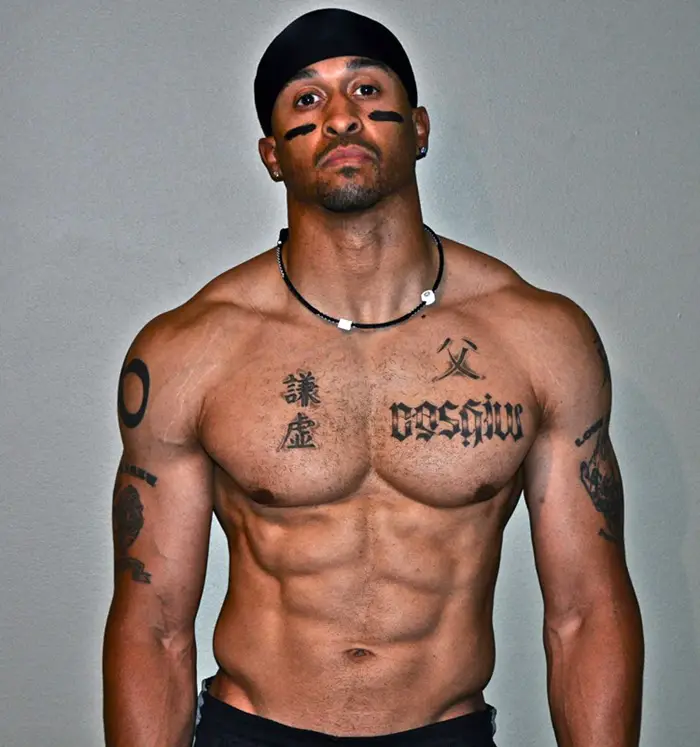 Men with various tattoos may also go for written designs done in Old English script.  The naturally artistic calligraphy, when done perfectly, is just as good as graphics.
#5: REGULAR FONT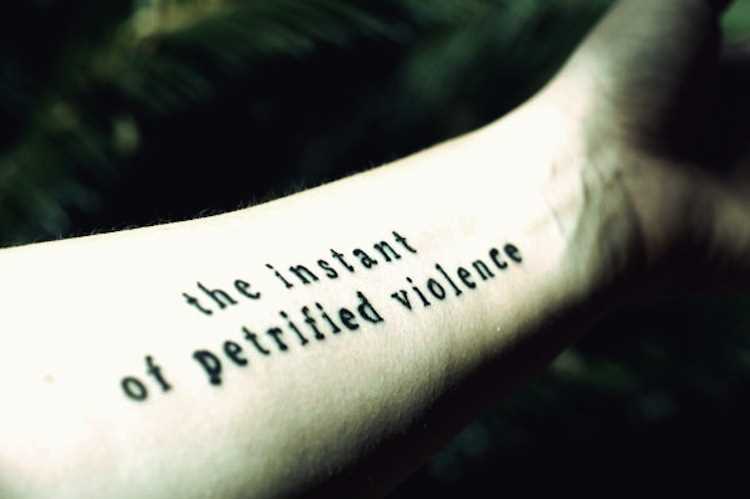 A simple statement does not require much beyond a regular font like this example here.  This no-frills approach is not uncommon in tattoo fonts for men. At least, this tattoo is guaranteed to be easy to read.
#6: THE CURSIVE FONT STYLE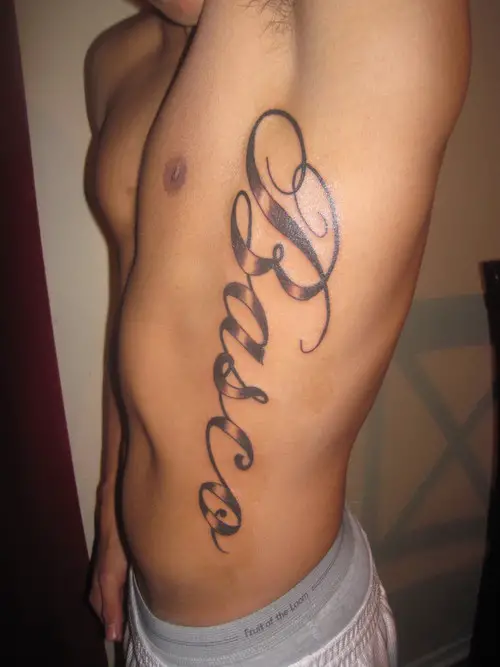 One word tattoos often use cursive fonts to stand out.  Clearly, this guy chose thick and strong cursive lettering done in black with shades of color to good effect.
#7: MIXED FONTS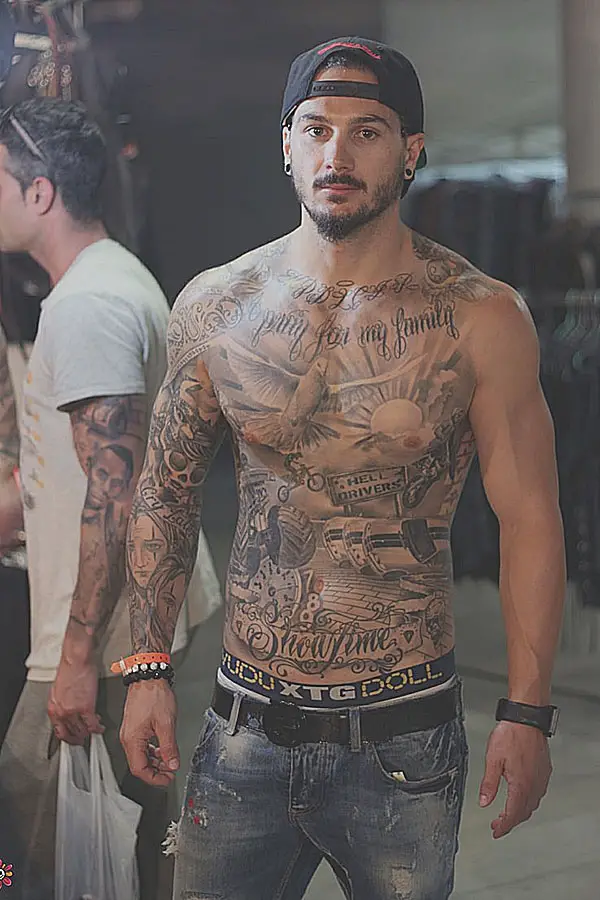 Men with this many tattoos usually have a mix of font styles going on at the same time.  However, it's still possible to tell that he's a fan of the flowing curves of the curly or cursive font styles.
#8: HANDWRITING LETTERING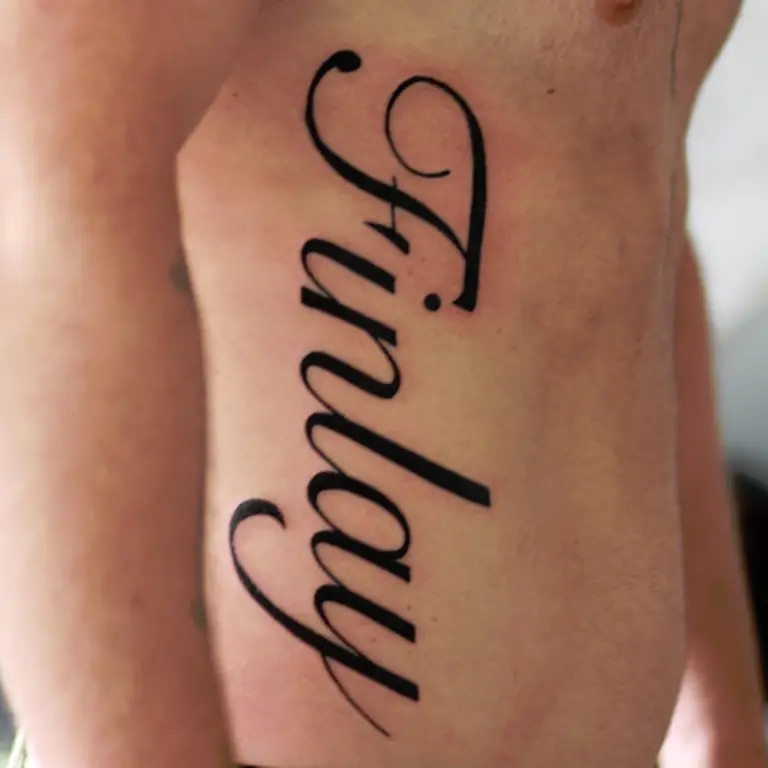 Here's another single word tattoo that has been done using the handwriting font style.  This solid black ink work is very effective in making this word stand out.
#9: THE CURLY FONT STYLE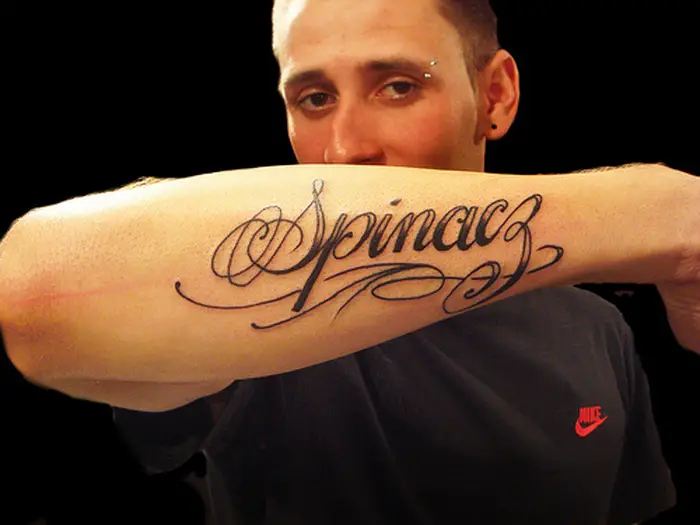 Curly fonts seem to be the popular choice among tattoo fonts for men.  The extra curls and stylish lettering add to the beauty of this forearm tattoo.
#10: STYLISH LETTERS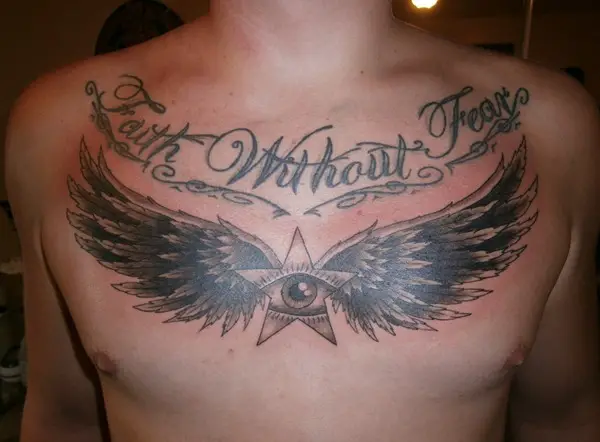 With wide graphics like this, it's only natural to go with a font style that match.  Again the curly font is used to add to the magnetic power of this interesting tattoo.
MORE STYLIST TATTOO FONTS FOR MEN TO TRY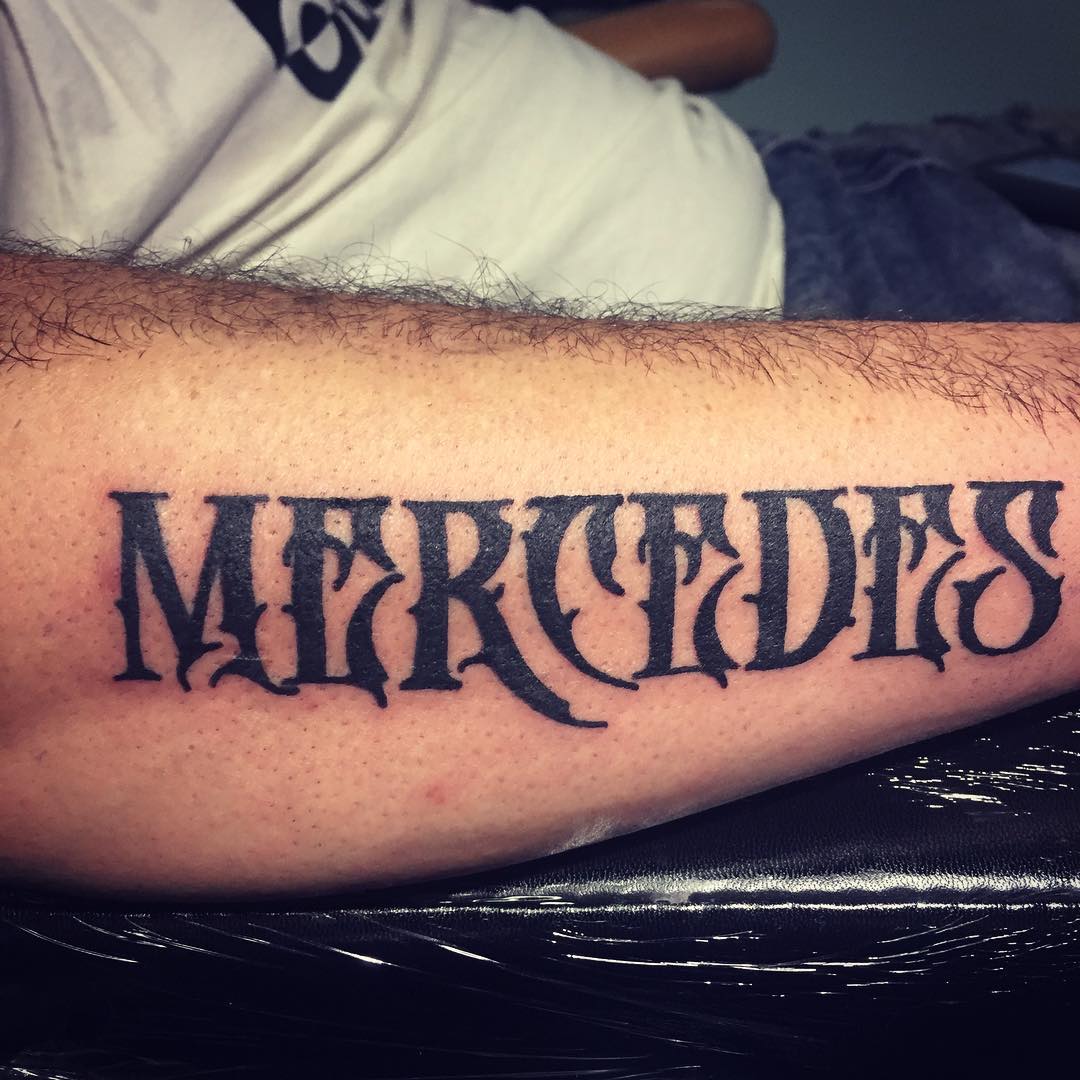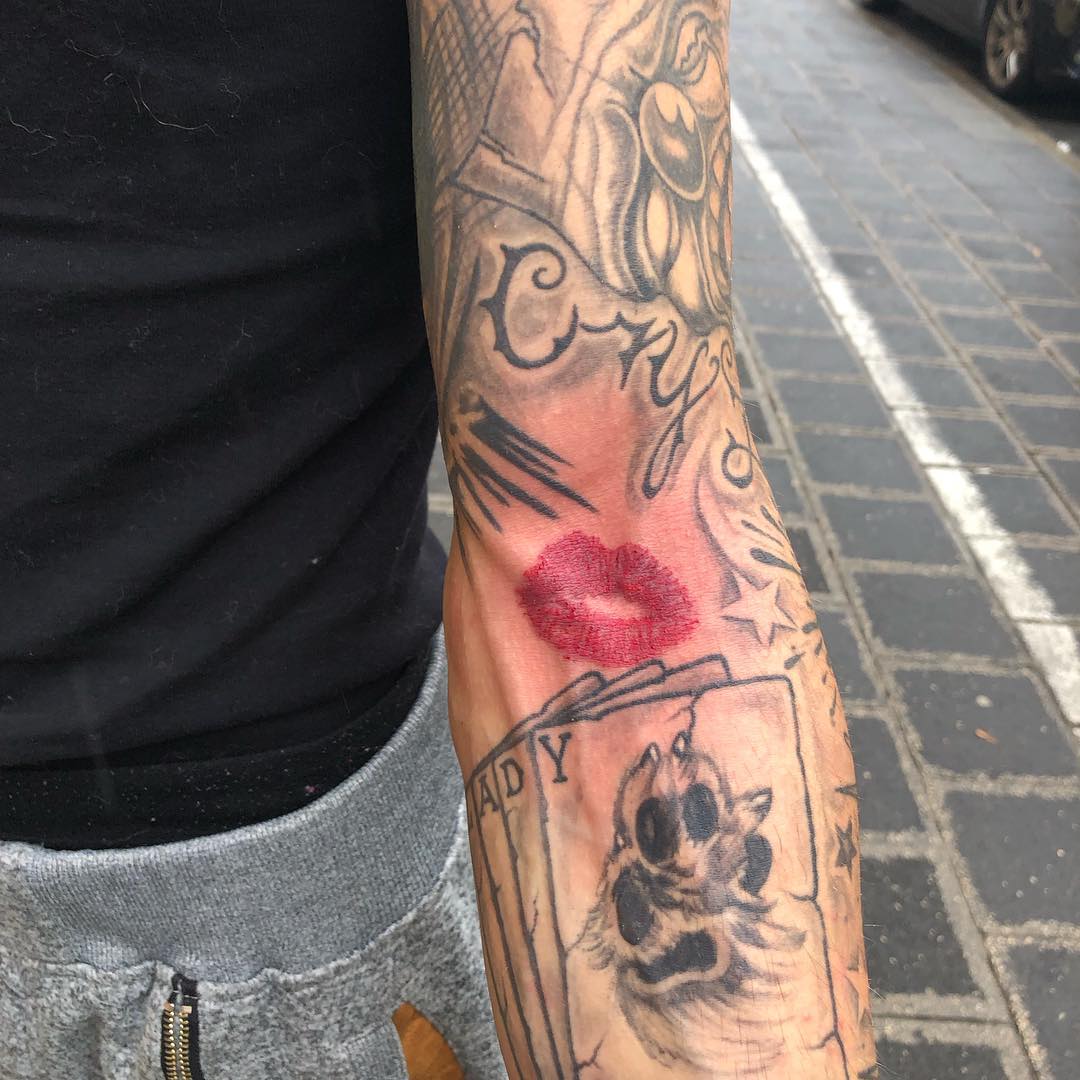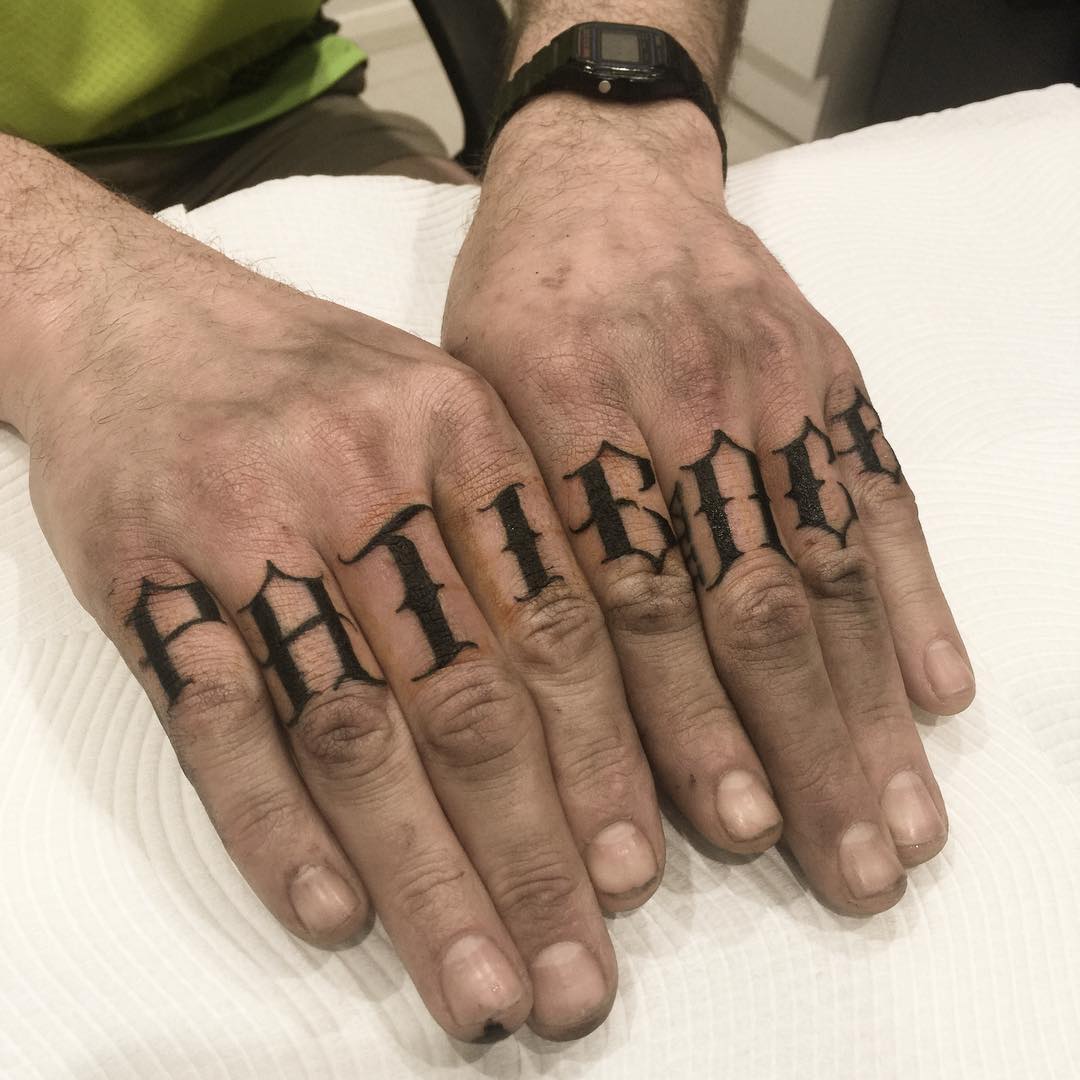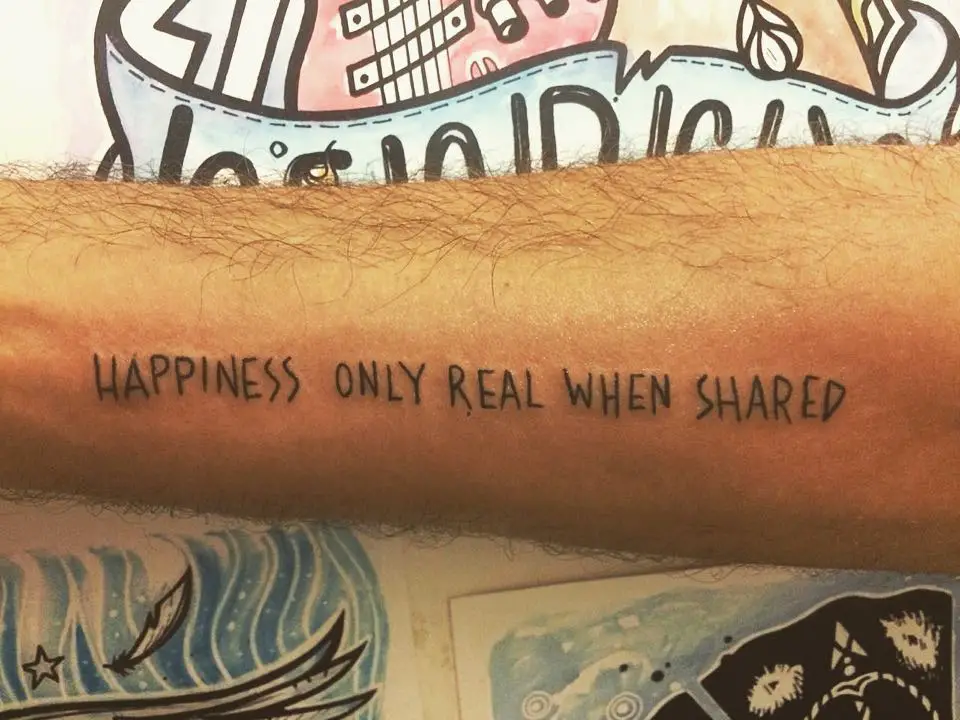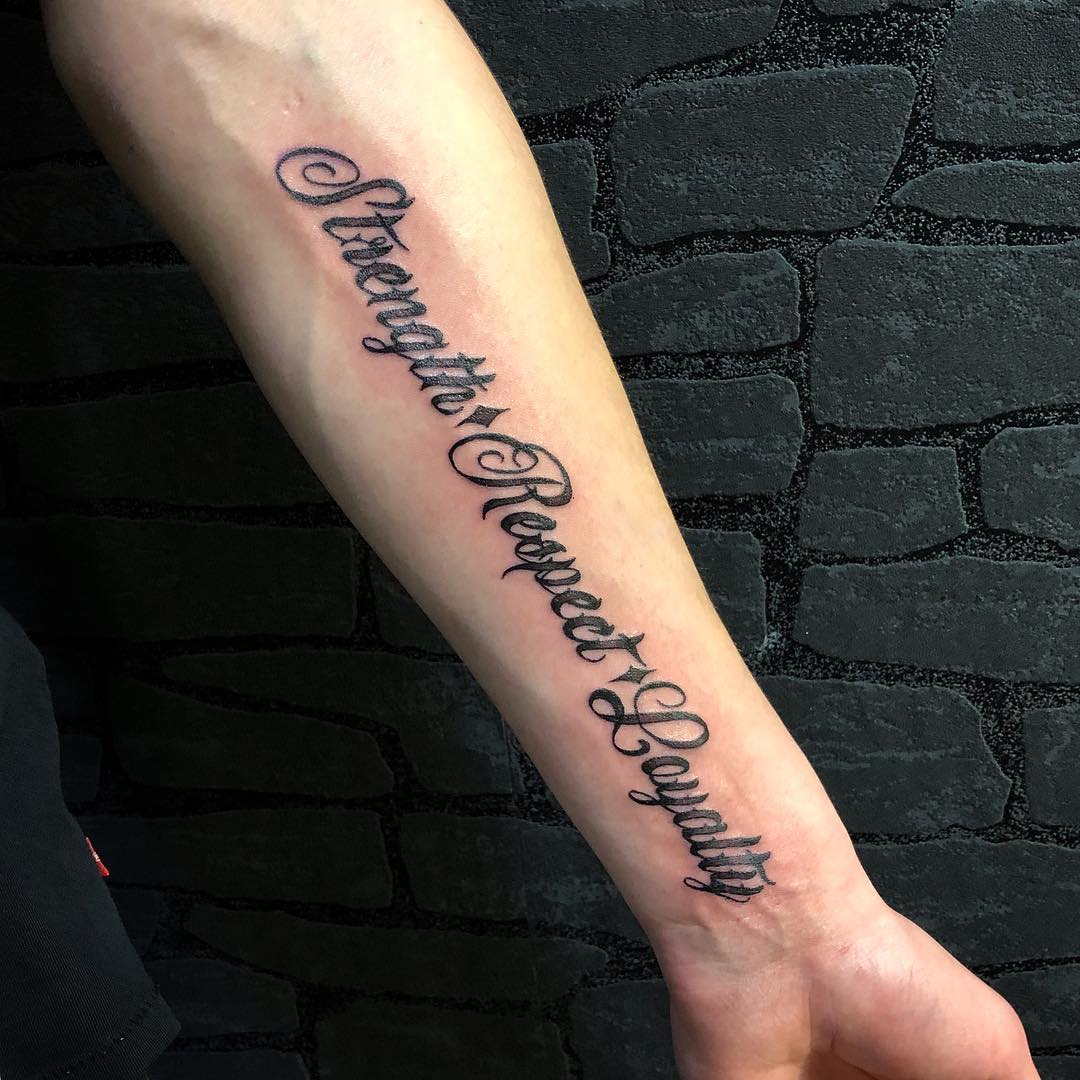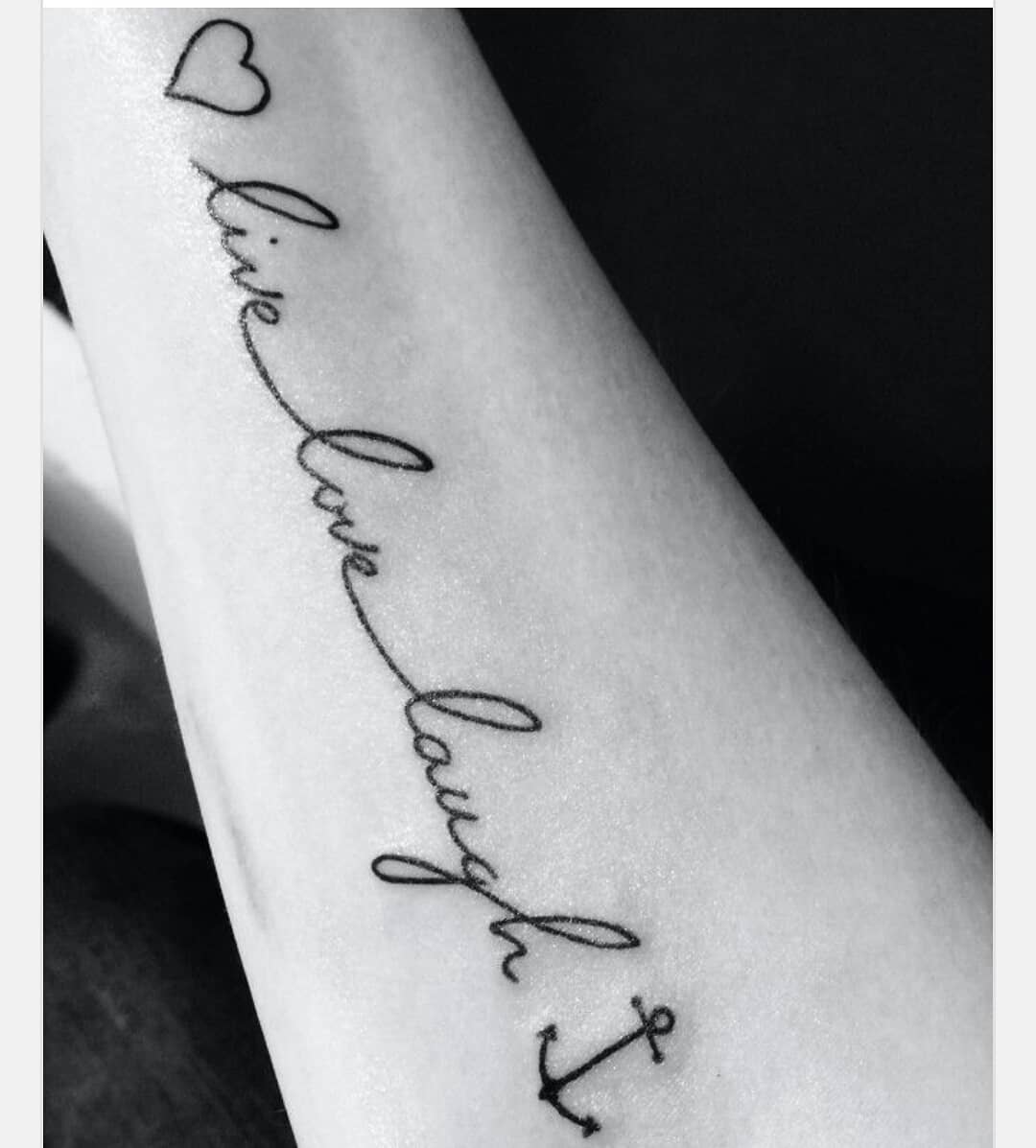 It is really important to carefully consider the font styles for your tattoo before committing yourself to ink. You'll be surprised at the variety of styles to choose from. There are sites you can go to pre-design your tattoo, including choosing from among popular tattoo fonts for men. You can bet that the final design for your tattoo will be well worth the trouble to research your fonts beforehand.