Stomach tattoos for men are wonderful for those who want their tattoos to be secret unless they wish to show it off. Along with the benefit of easy camouflaging, stomach just like your back, give enough space for the colossal art with ease. As the area is high in fat, it is less painful but this doesn't mean it's not sensitive. Certainly, the pain and uneasiness will be there. However, this doesn't stop any man from opting for an exquisite and elaborate stomach tattoo.
GENUINE STOMACH TATTOOS FOR MEN
there is always a fine line in design ideas for men and women in their stomach. Most men like intricately detailed designs with a lot of gray shades. However, that's not a thumb rule and you can go for minimal images with a subtle look. Whatever your choice is, you will definitely find a design inspiration from our 15 stomach tattoos for men. Scroll down to explore most interesting design ideas from smaller images that drift over onto the belly to full chest and stomach designs that reflect talented artistry.
#1:

#2:

#3:

#4:

#5:

#6:

#7:

#8:

#9:

#10:

#11:

#12:

#13:

#14:

#15:

#16:

#17:

#18:

#19:

#20:

#21: THE QUEEN'S CROWN STOMACH TATTOOS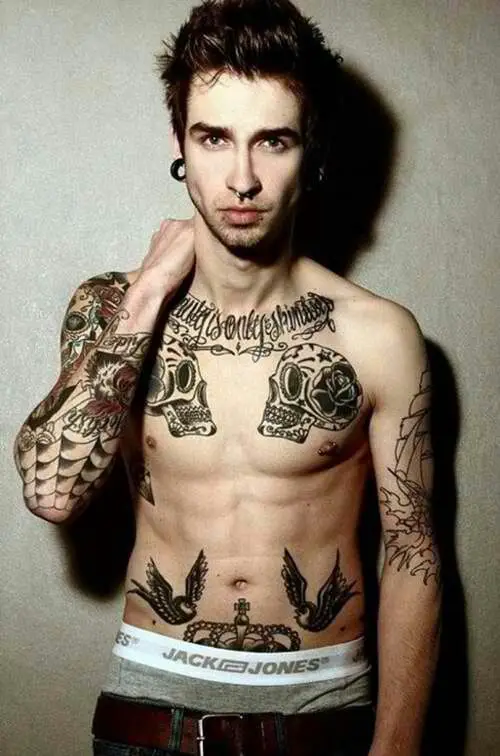 This guy seems a big fan of the English Monarchy and so got the crown tattoo with two birds inked on his stomach.
EFFECTIVE TATTOO FONTS FOR MEN
#22: CALLIGRAPHY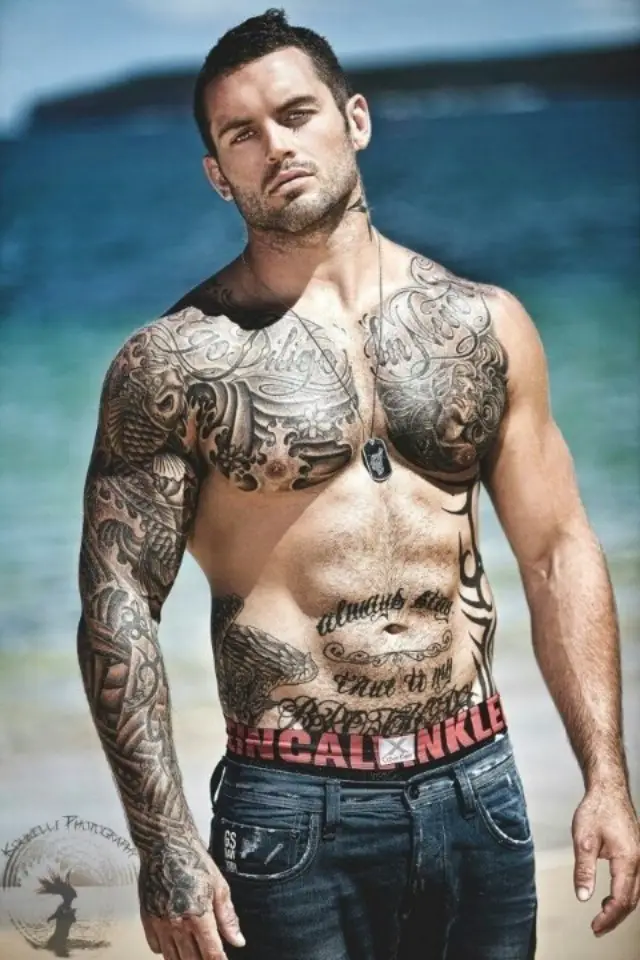 Quotes or phrases in your favorite calligraphy font is an interesting stomach tattoo ideas for men. While this man has exceptionally done shoulder and chest meaningful tattoo, the word-art on his belly that is further decorated with tribal object art on one side and eagle on the other side is worth noticing.
#23: DON'T LAUGH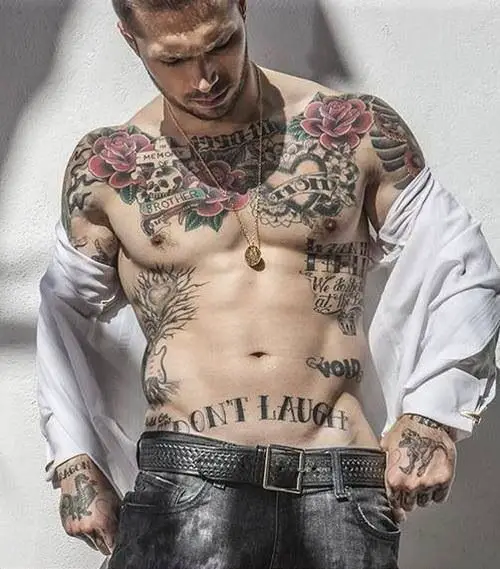 The man in the above image has so much to tell to the world that he finally decided to put a belly tag 'Don't Laugh'. We also love his rib tattoos and arm tattoos. You can even take some design clues about male stomach tattoos from these designs.
#24: SKULL STOMACH TATTOOS FOR MEN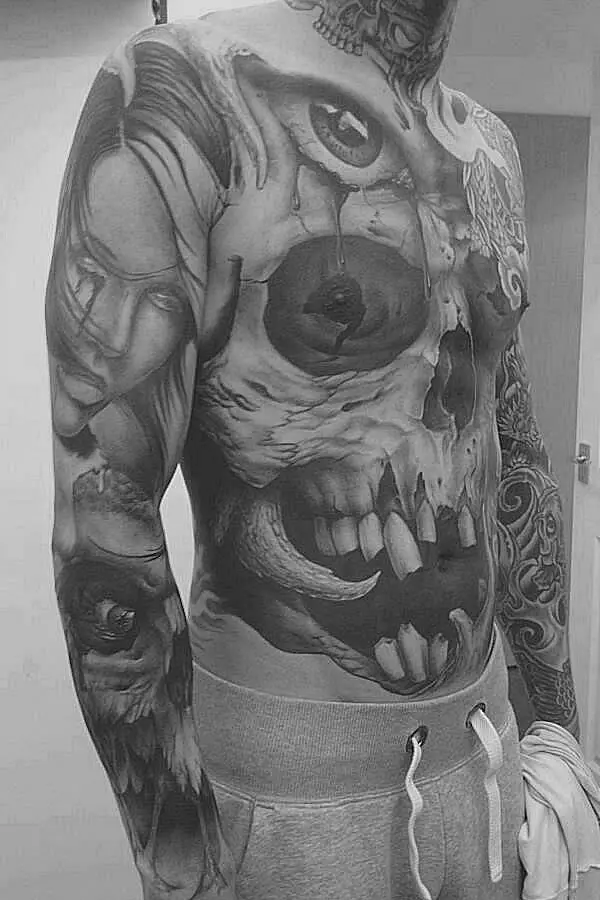 Whoever done this jaw-dropping body art deserves a standing ovation. The skull tattoo is covering the whole front. It's broken, withered and too freaky to handle. We love the carefully detailed scratches, broken teeth, the dark area and what not.Considered as on of the best stomach tattoos for men.
#25: SAILING SHIP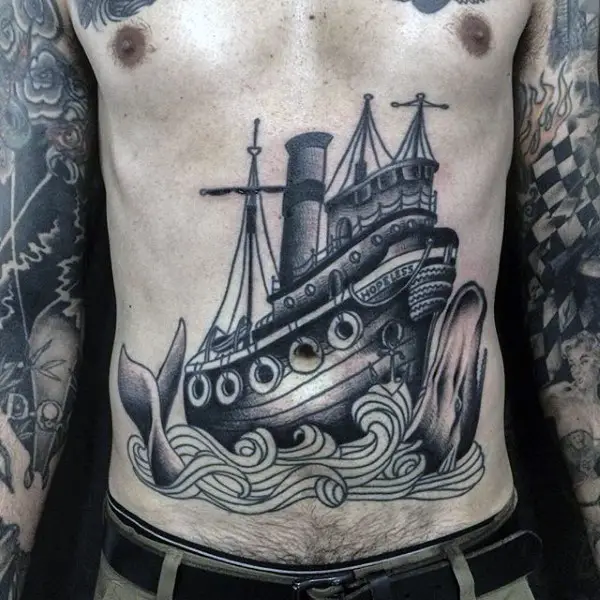 For anyone liking the sea life, this finely done ship stomach tattoo is amazing. You can see the whale's tail and face out of the water. What a concept!