The hawk, like the eagle, is a bird of prey with distinct traits and significant symbolism. If you know anything about Hawks, you know that they are not to be trifled with. They have razor-sharp beaks and talons and are among the best hunters in the world. That alone is enough to make many people desire to get this bird tattooed on their bodies. Before you do anything, you should get to know the hawk better.
The hawk is a potent emblem that should not be taken lightly. If you want something delicate, get a flower or a heart tattoo. Get a hawk tattoo if you want to express your powerful mind and body in a more subtle way.
In this piece, we will discuss the hawk and provide some data to help you understand why the hawk tattoo is so popular. We'll also talk about the meaning of the hawk tattoo and what it symbolizes to people who have it on their bodies. In addition, we'll look at a few different hawk tattoos and discuss their meanings. By the end of this article, you should be more confident in having a hawk tattoo for yourself.
89 Hawk tattoos Designs and Ideas
There are quite a few variations of the hawk tattoo designs. Each one of them is unique from the others and has its own crisp and flare. This uniqueness in design gives a broader field of choice when choosing one for you. Most of the design features a Hawk with its wings spread and a set of glaring eyes. Sometimes these designs feature additional patterns like floral or geometric and others.
We have seen numerous varieties of hawk tattoos throughout the years; below, we will go over a number of these and discuss the symbolism behind them. Check out these examples, and hopefully, they'll inspire you for your future hawk tattoo.
Cobra Kai Hawk Tattoo
Cobra Kai is a spin-off series based on the late-eighties blockbuster franchise Karate Kid, starring Ralph Macchio and the late Pat Morita. It revolves around the clash of diverse karate methods, as well as the ruthlessness of the Cobra Kai academy. The main character in this popular series is called Hawk who is widely known for his ruthlessness and his Mohawk haircut. Apart from that, the character wears a Hawk tattoo with mohawk hair. This tattoo design became immensely popular among youngsters and became the symbol of an uncompromised personality.
If you're also a fan of Cobra Kai and want to get a tattoo then we got some cool design ideas for you. Check them out-
Vintage Ferocity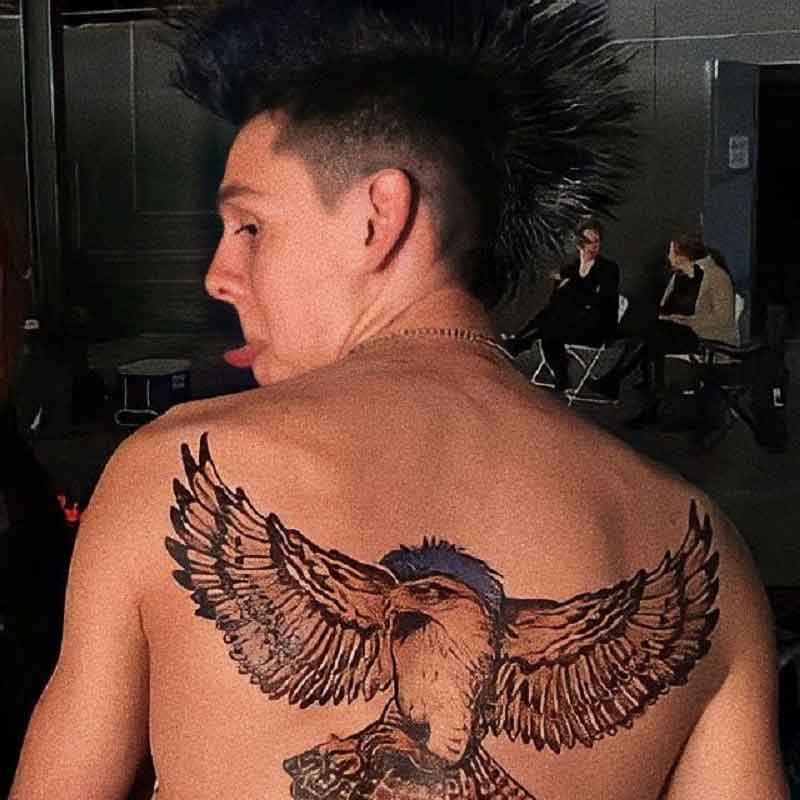 Retro designs always look good as tattoo designs. And this hawk design with its wings spread, made it a gorgeous one. This design is perfect for showing your ruthless side and an exceptional piece of tattoo.
2. Purple Punk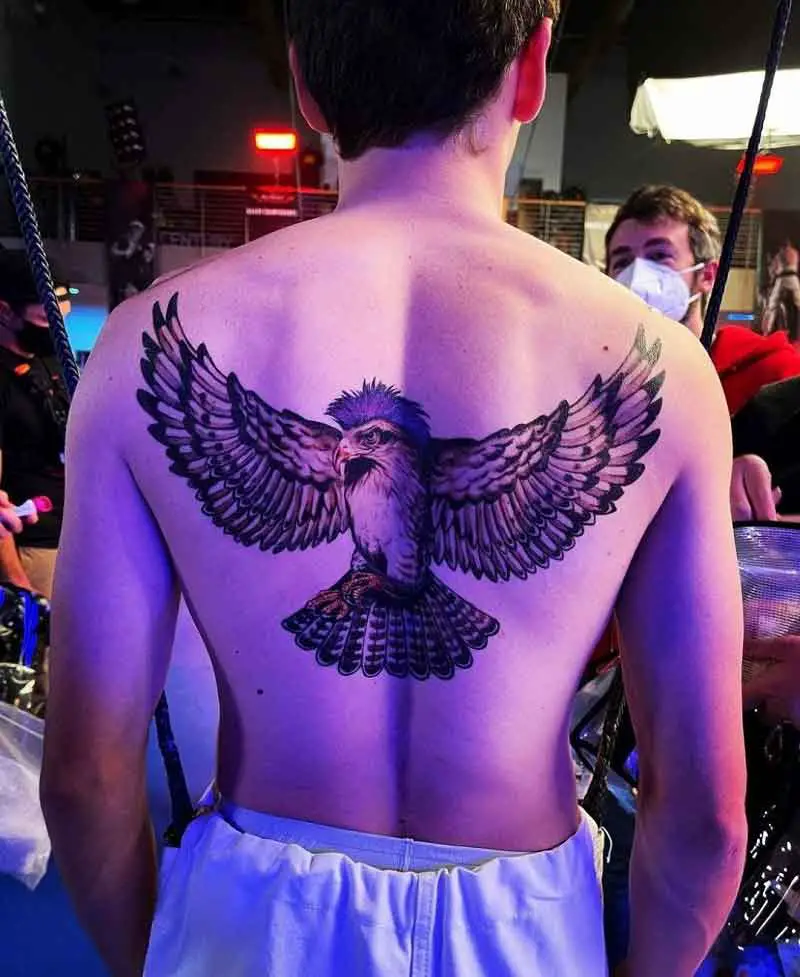 The piece is very intricate, realistic, and appealing. The Hawk is inked with every tiny detail that you can almost feel its feathers. Plus, the blue Mohawk haircut blended this piece on the man's back.
Tribal Red Tailed Hawk Tattoo
The Red-Tailed Hawk is a powerful emblem representing bravery and determination. It is a common representation of human strategy and the soul's compass. The red color is a metaphor for vitality and rebirth, and the birds' tails serve as a sign for both. And when it is designed with the tribal art style, the aesthetic flavor really kicks in! Here are some tropical red tailed hawk tattoo design ideas that you are bound to fall in love with.
Witness the glance of sheer exoticness-
3. Bird of Prey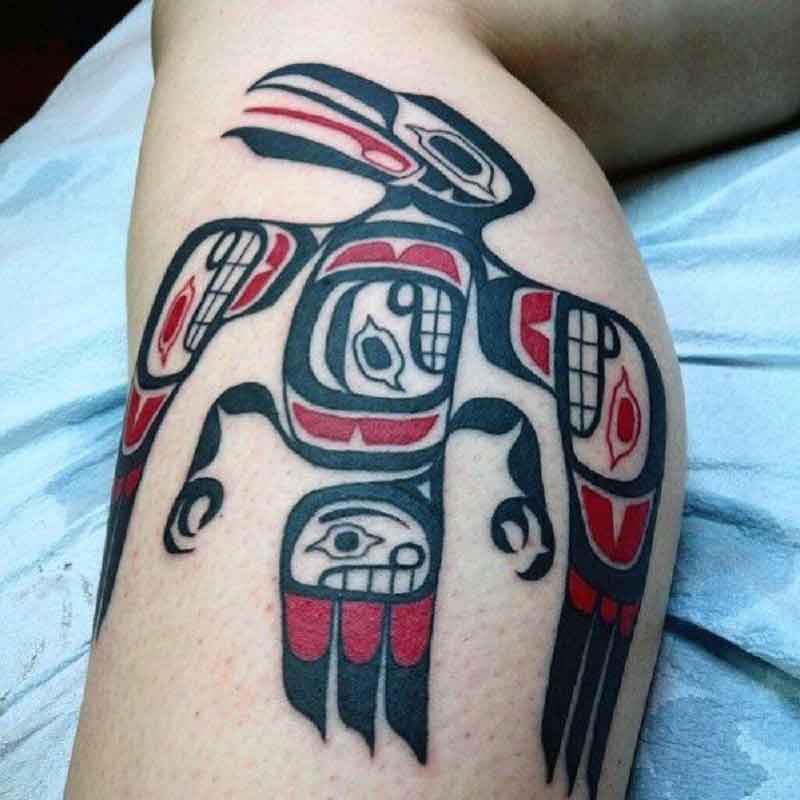 If you're a fan of subtle surrealism, then this one's for you. The piece is clearly inspired from the hawk shape but designed cleverly with tribal patterns and some intricate surreal art style.
4. Freedom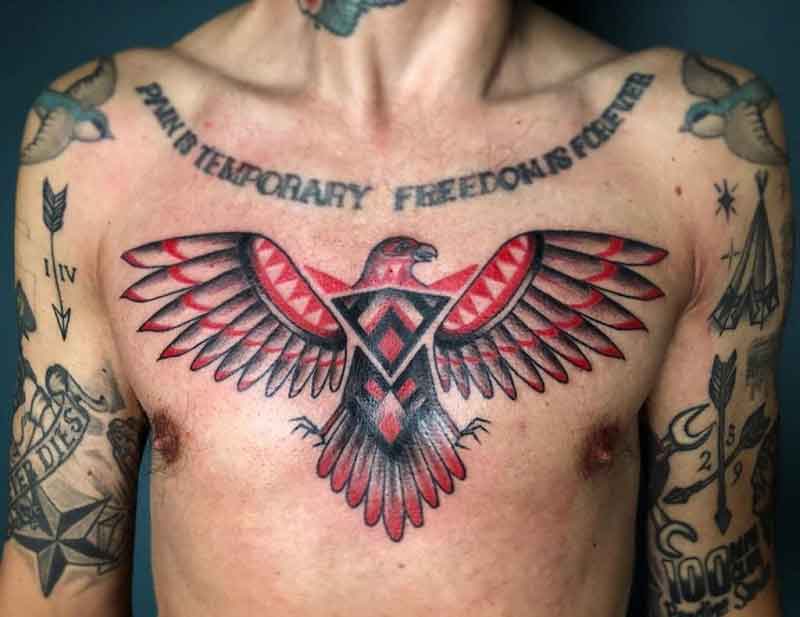 The spread wings hawk in this design represents freedom. It shows the courage and determination that is needed to achieve freedom. On the other hand, this piece is inked with splashes of colors and really brings out the flavor of a man's chest tattoo design.
5. Kite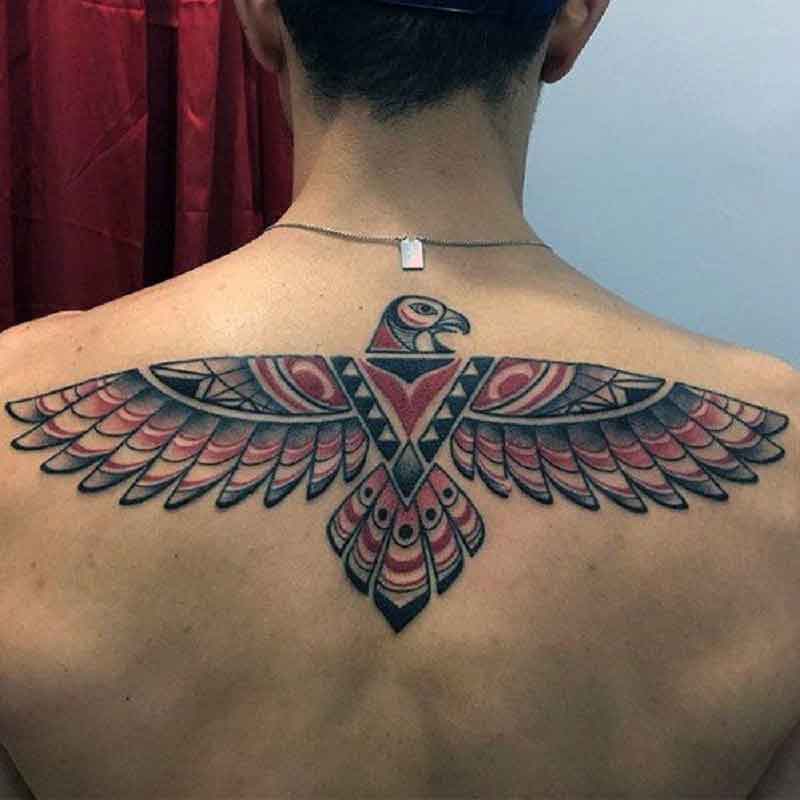 It feels like a kite flying in its own glory at first glance. The piece is inked with intricate coloring and subtle geometric touch. The bird looks majestic and will increase your aesthetic glare in no time.
Hawk Feather Tattoo
Finding a hawk feather is a good omen. It indicates that you are on the verge of experiencing success and prosperity in your life. You will be able to accomplish your objectives, making you pleased and content with yourself. You should not allow opportunities to pass you by without seizing them. That's why many people like to ink a hawk feather tattoo for good luck. However, apart from the good luck emblem, the hawk feather designs look cool and shine on a man's or woman's sleeve or forearm.
Here are some of  the most beautiful hawk feather design ideas you'll ever see-
6. Floating Feather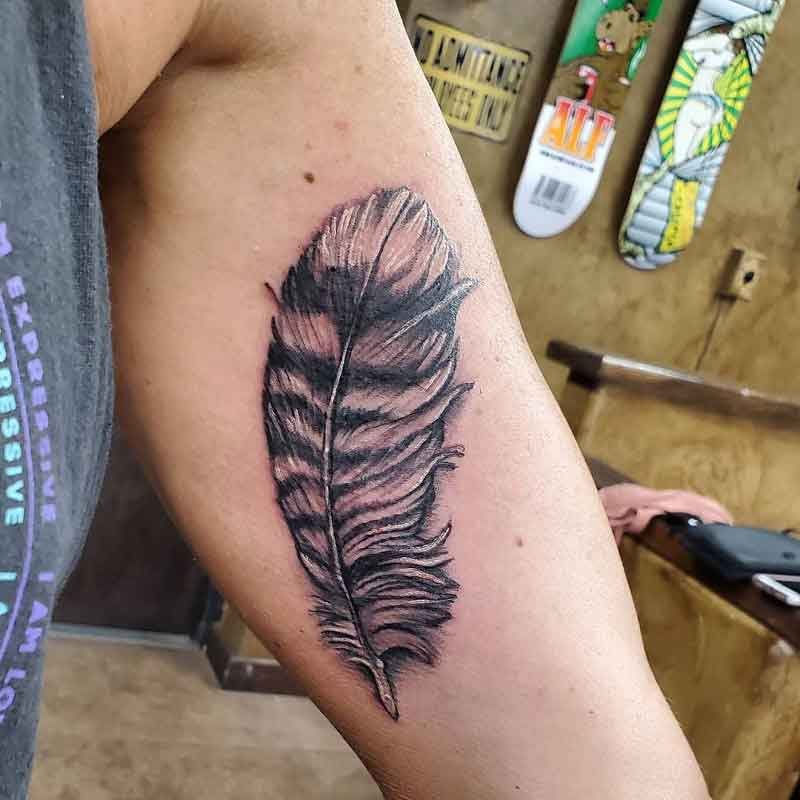 This feather is quite the wavy one. It has the classic black and white stripes on it and the size refers to an adult hawk. Its size, shape, and inking method made this one perfect for the man's inner sleeve tattoo design.
7. Golden Hawk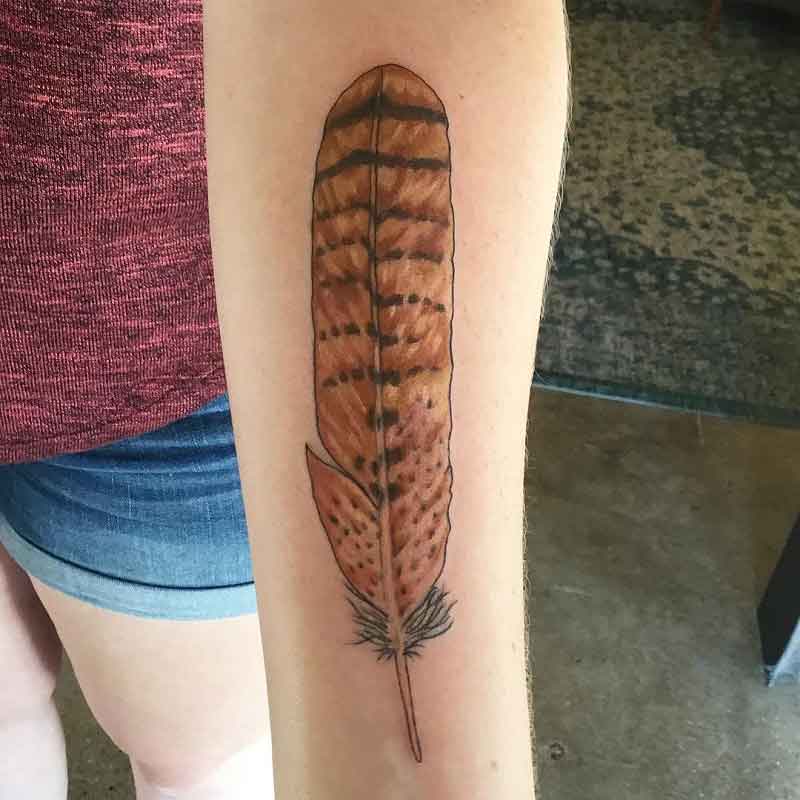 A beautiful one indeed. It's slender, looks appealing, and is vibrant in color. It's the perfect piece for a women's forearm. The piece is quite long and covers the whole forearm area with a subtle beauty.
8. Blue Bird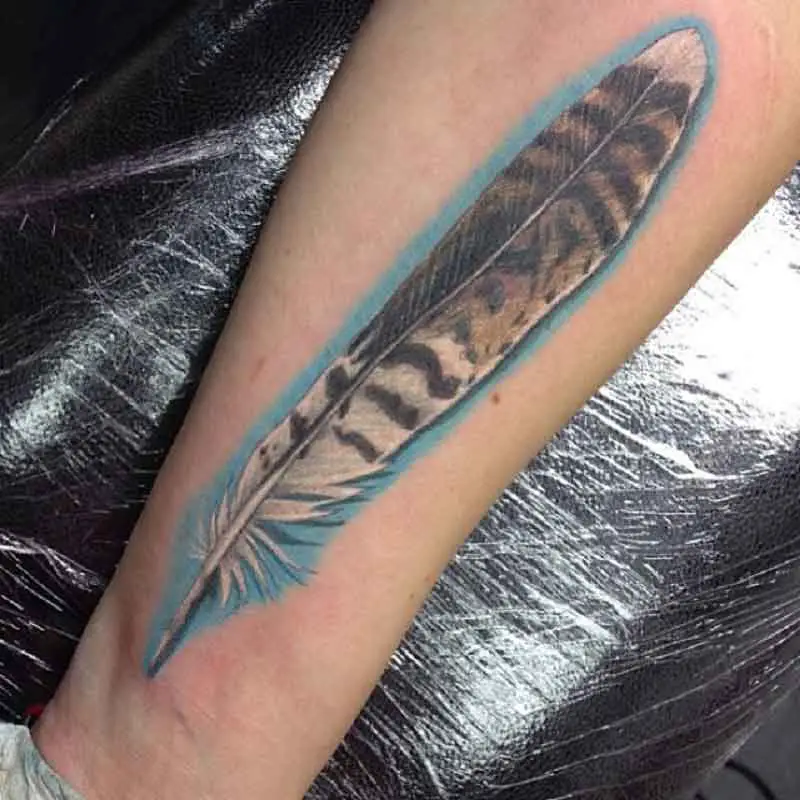 This abstractly colored long feather has an ocean blue aura around it which looks super cool on the skin. On top of that, the feather is tattooed expertly with the tiniest details and a subtle bit of realistic flavor.
Traditional Hawk Tattoo
Traditional tattoos are distinguished by simple artwork with bold, clear lines and a limited color palette. Traditional bumble bee tattoo designs are no exception to this. These patterns are bold, clean, and eye-catching. But also incredibly subtle. Getting a traditional tattoo is a method to express respect for the art form while also carrying on the legacy. These themes have persisted because each has a distinct significance. The traditional art style on hawk tattoos also follows the same pattern and it looks awesome.
This section is especially for you if you have a soft corner for the traditional art style.
9. Vermilion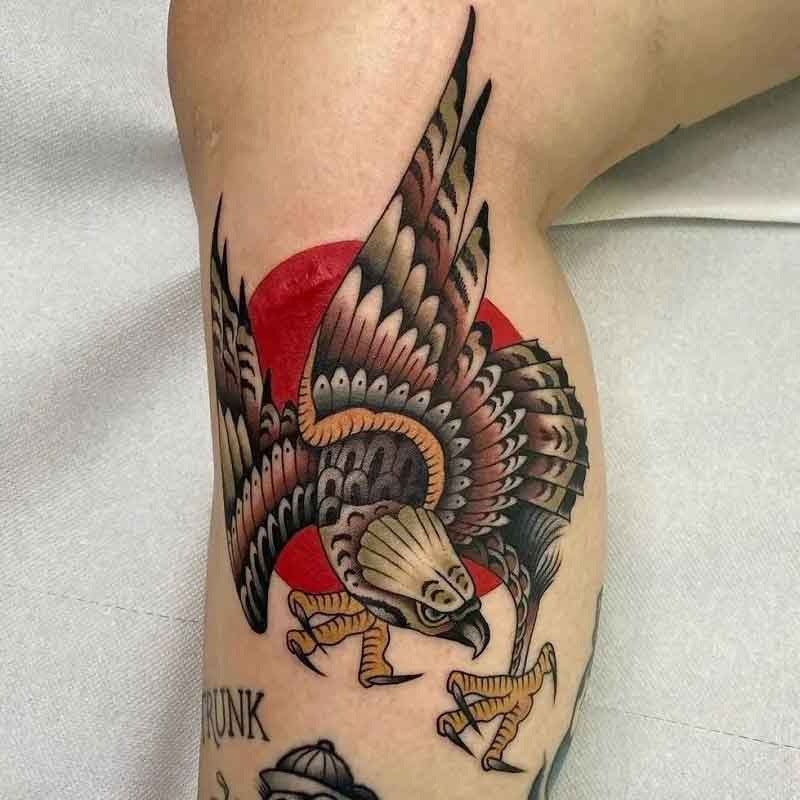 A fierce hawk is a treat to the eyes. The claws stretched, eyes glaring at the prey, it just feels like the angel of death is here. The claws in this design will make you feel like ripping apart when the vermilion blood floods the surface. It is an outstanding portrayal of a majestic predator.
10. Blood Moon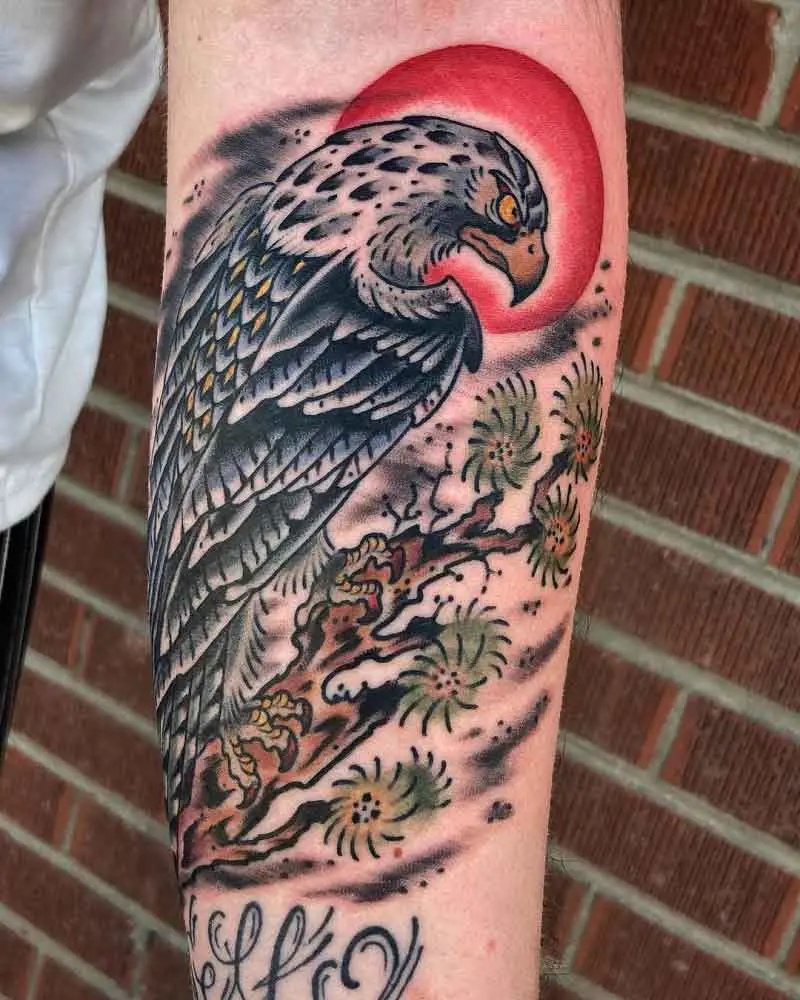 Everything about this design is supremely beautiful. The whole thing is inked with expert artistry and followed a symmetric pattern. The feathers and the eye is detailed intricately with a glaring flavor that is sure to catch some eyes.
11. Sharp Eyes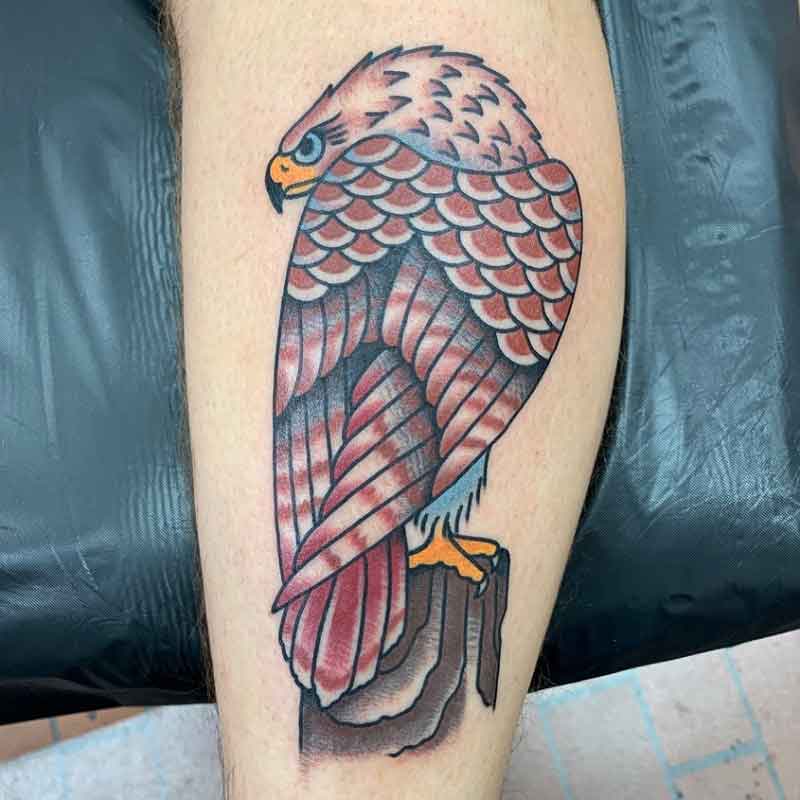 In hunting, stealth is the key. No matter how strong you are, you need to be patient and blow at the right moment; and Hawks are the master of that. This design vividly symbolizes the patience side of these predators with a colorful portrayal.
Forearm Hawk Tattoo
Sleeve tattoos are common because they provide a huge area of skin to work with. You can almost ink a world map there! When we're out in public, our arms and hands are constantly on display. And if you want to show off your tattoo a bit, the forearm is the best place on the whole body. Tattoos on the forearm are bold and noticeable. Yours will be unique to you and provide the best possible representation of who you are through symbolism and beauty, showing the very best in body art. A forearm tattoo may not hurt as much as getting a tattoo elsewhere, it's a plus too.
So, here are some of the most exotic forearm hawk tattoos for you-
12. Queen of the Sky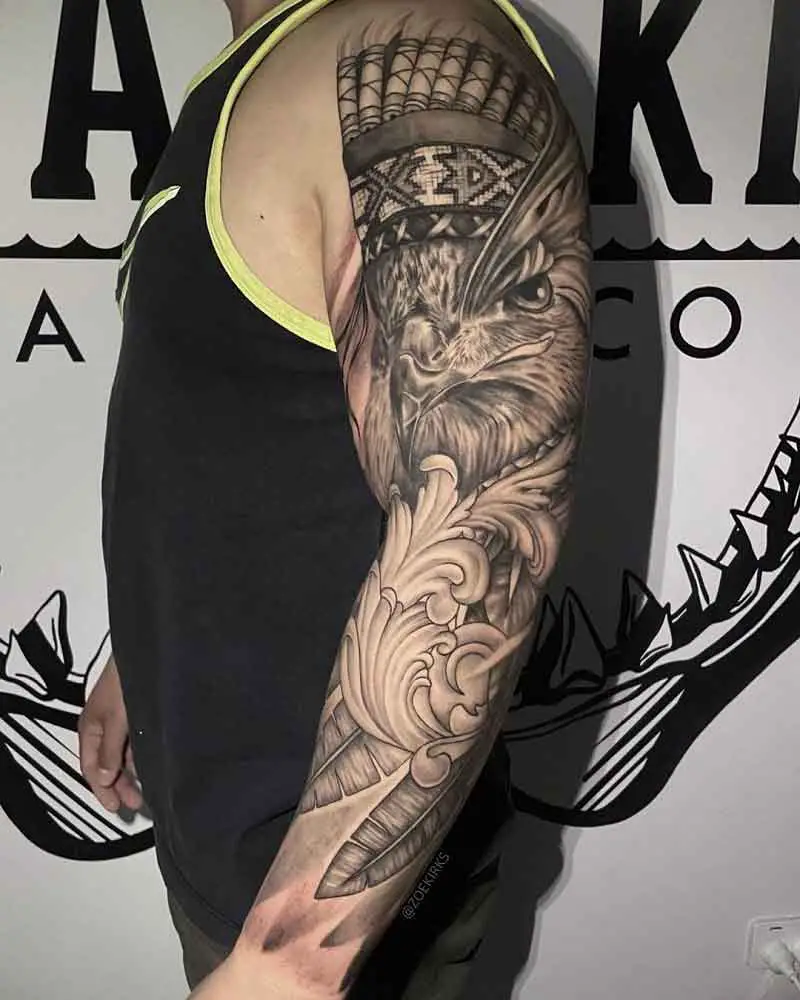 This is a majestic piece. With a tribal crown and glowing eyes, this design is off the charts in every category. And the wavy floral pattern really brings out the flavor. It's a Glorious design that will add an extra glare to any man's hand!
13. Wanderers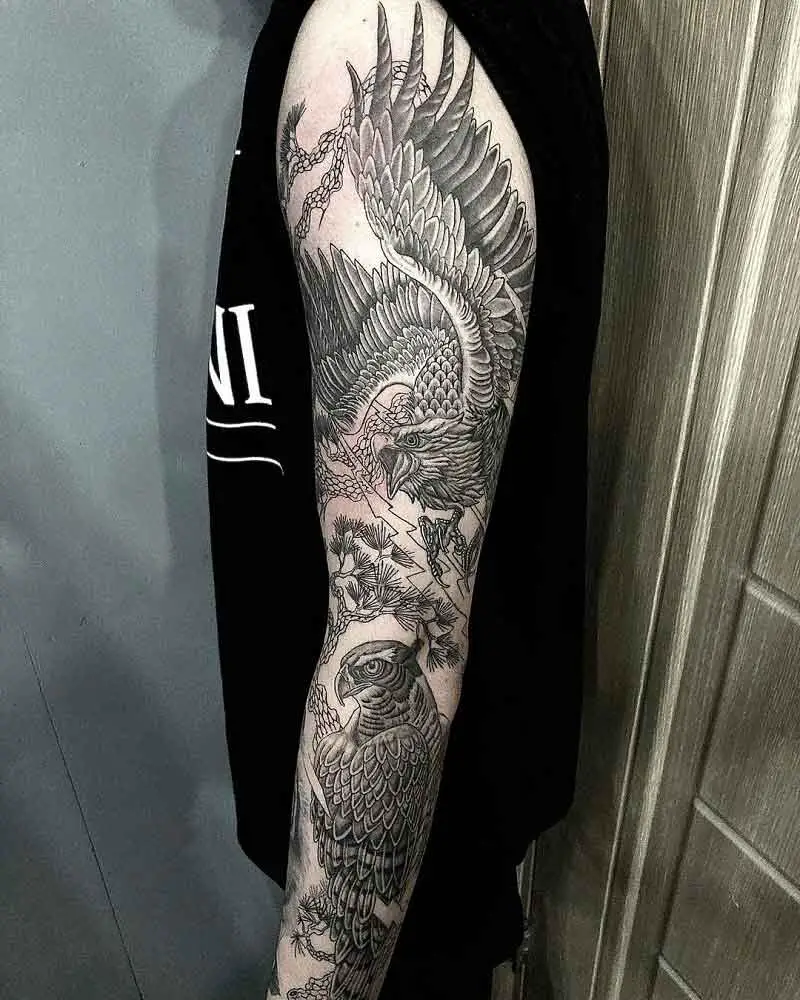 Well, how should I put this beauty in words alone?! This piece is an intricate masterpiece. The detailing is razor-sharp, the expertise of artistry is off-the-books, and lastly, this is a work of art anyone will admire.
14. Serenity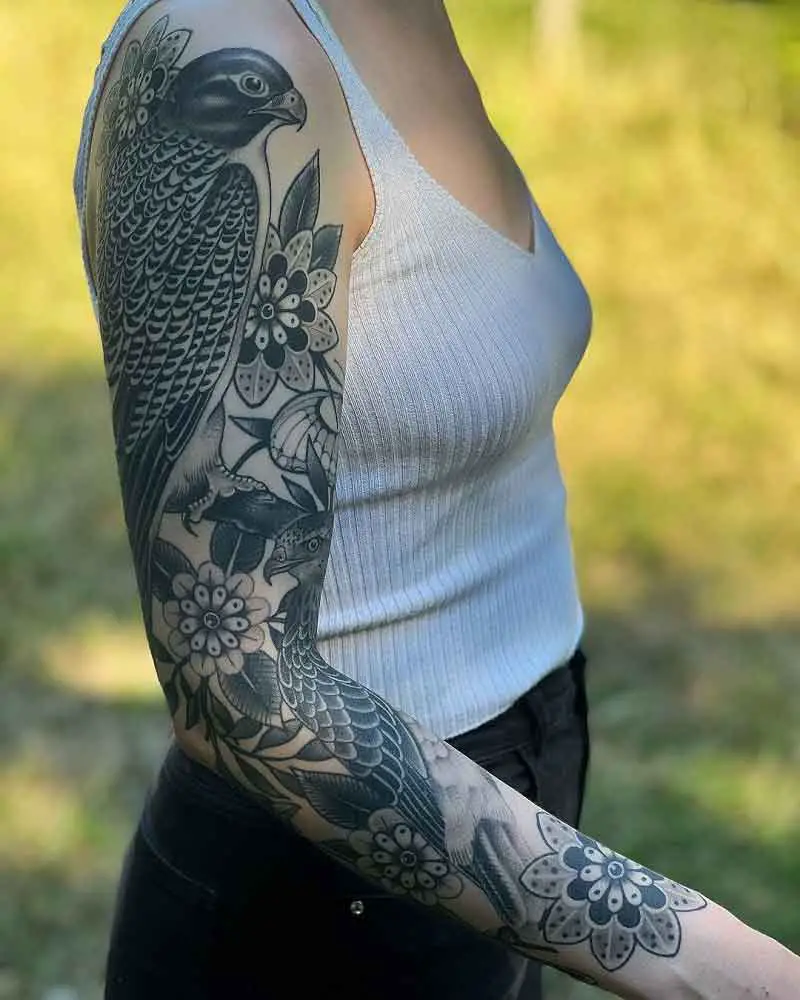 This design is just the perfect piece for a women's sleeve. The hawk in this piece is sitting calmly and surrounded by mandala floral designs which look so soothing.
Geometric Hawk Tattoo
Geometric shapes, whether simple or complicated, are frequently employed in tattoo designs to offer a sense of solidity and order. Their individual significances might range from broad to extremely personal. As the hawk tattoo designs are very appealing and the geometric design patterns add some extra glare, these geometric hawk tattoos are bound to cast a spell on you.
So, we gathered some exotic geometric design ideas here-
15. Wings of Freedom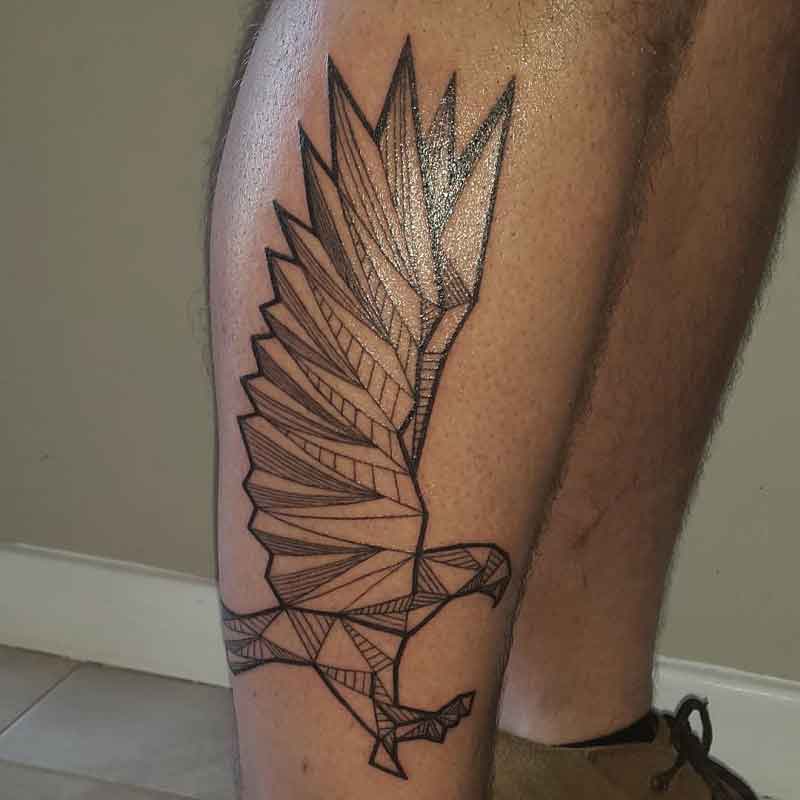 The design is particularly very edgy. It has a minimal design and some cool line works in it. The upward facing spread wings of this hawk got blended perfectly on this man's lower leg.
16. Wooden Hawk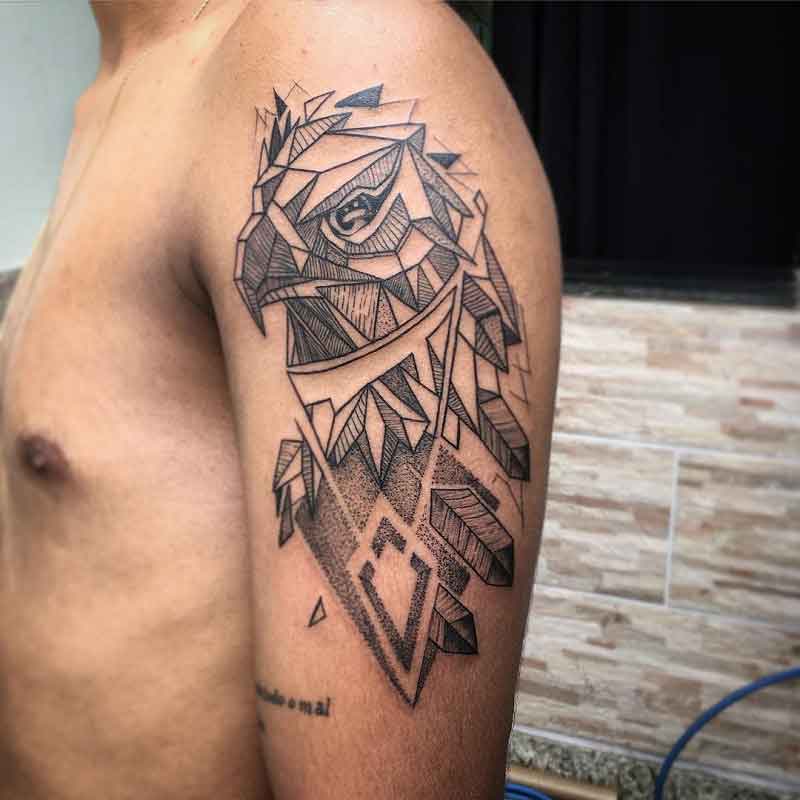 This design is one of a kind. In simple words, it's a magical piece that has a spellbound aura. The piece is vivid in monochrome glare and everything about this one is geometric. Also, the artist inked it with a splendid sense of coloring and shading.
17. Butterfly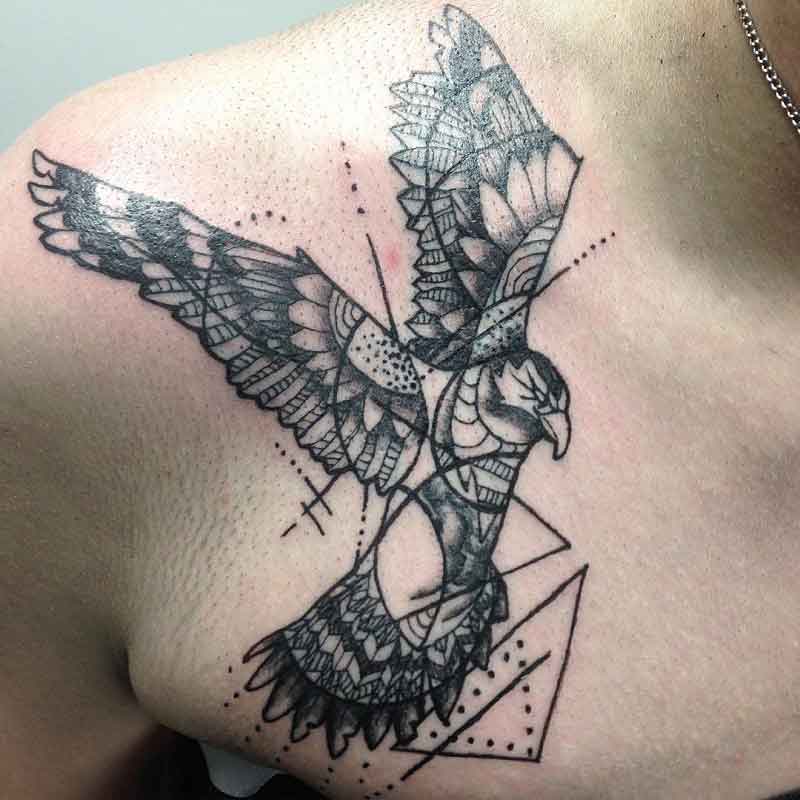 In and out, it's an aesthetic piece. The whole body of the haw is ornated with floral design while the outside is beseemed with geometric patterns. This intelligent and decorative design will fill your body with unprecedented appeal.
Hawk Back Tattoo
The spinal area or the Back is one of the best places to ink a tattoo as it offers a large canvas to draw. You can go from intricate to very simple and minimalistic design and you won't have to worry about the scarcity of canvas. And when it comes to Hawk tattoos, the back is the most suitable place you can think of. Because, you ink a very big design and as it's a hawk, you can spread its wings as much as you like.
If you want a larger piece, here are some inspirations for you-
18. The Huntress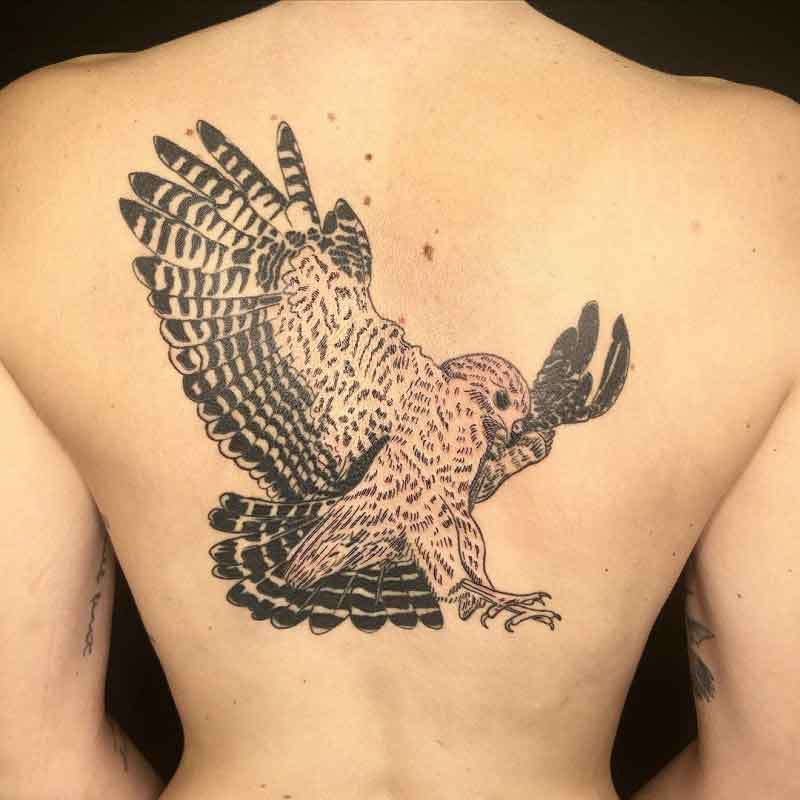 The hawk in this design has the hunter pose. For its design and inking method, the bird looks very lively on this woman's back. It is inked with every tiny detail and although it's a 2D design, it has a realistic vibe.
19. Jungle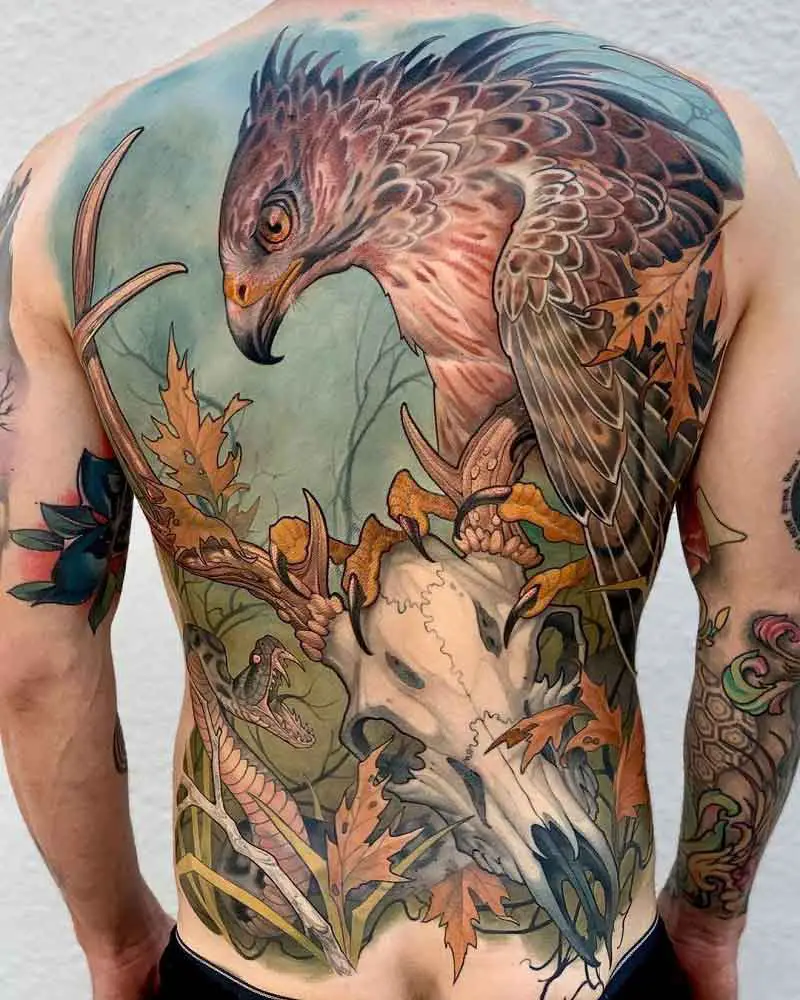 The whole Biom is portrayed in this exotic design. The skull and the dark green color give off a gothic vibe and the hawk itself looks very realistic. On top of that, the matte color palette aces aestheticism.
20. Conquerer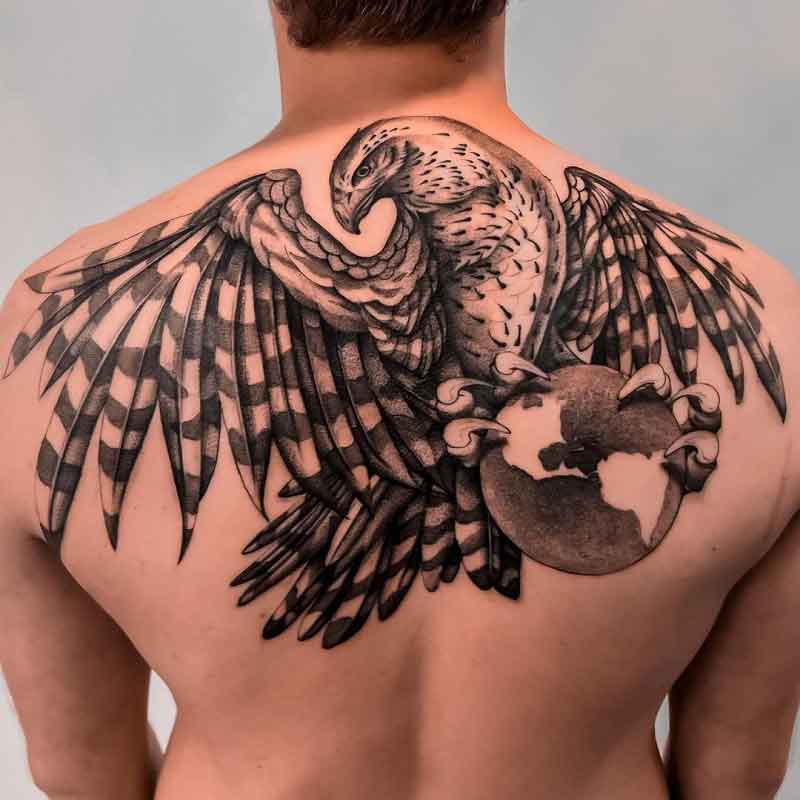 It's just a mind-blowing design with a fantastic sense of artistry. The feathers look particularly gorgeous and the hawk is holding the world in its claw which added some extra appeal. Plus, the design is placed symmetrically with the man's shoulder which increased its appeal even more.
Tony Hawk Tattoo
Pro skateboarder and business mogul Tony Hawk was born in California to the tune of $140 million. Tony Hawk has won more titles and money than any other professional skateboarder. He is also popular for his various tattoo collection. He has a grotesque hawk tattoo that somehow looks cool. Over the years, that design became popular and evolved at a rapid pace.
Here are some artistic adaptations of the design-
21. Crimson Skull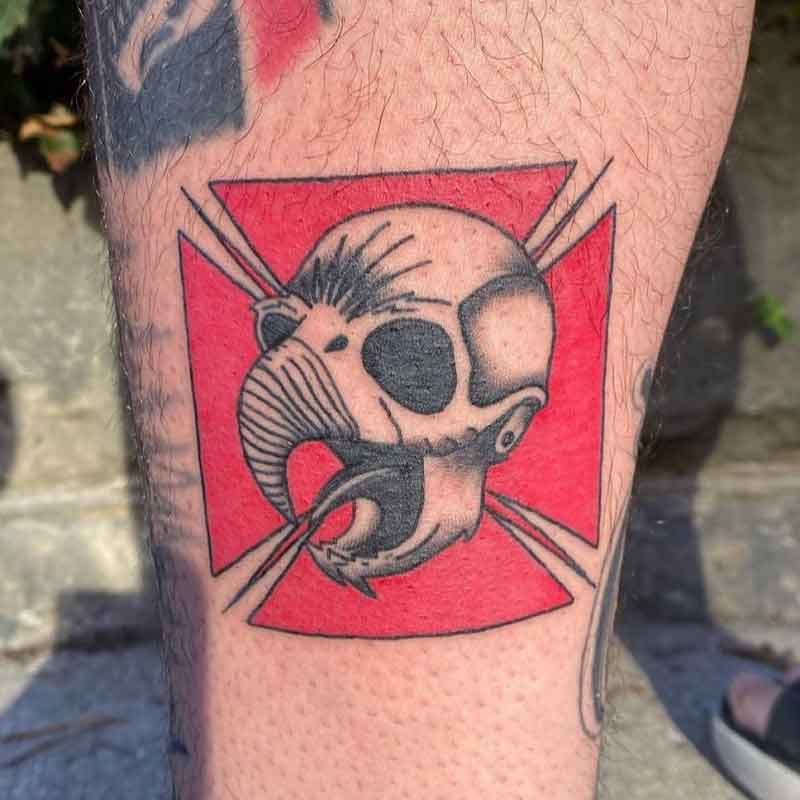 It's a square-shaped design with a grotesque-looking skull. The skull is a mixture of the human and bird skull. The piece is quite small but very vibrant so it'll add an extra spice to your skin.
22. Shinigami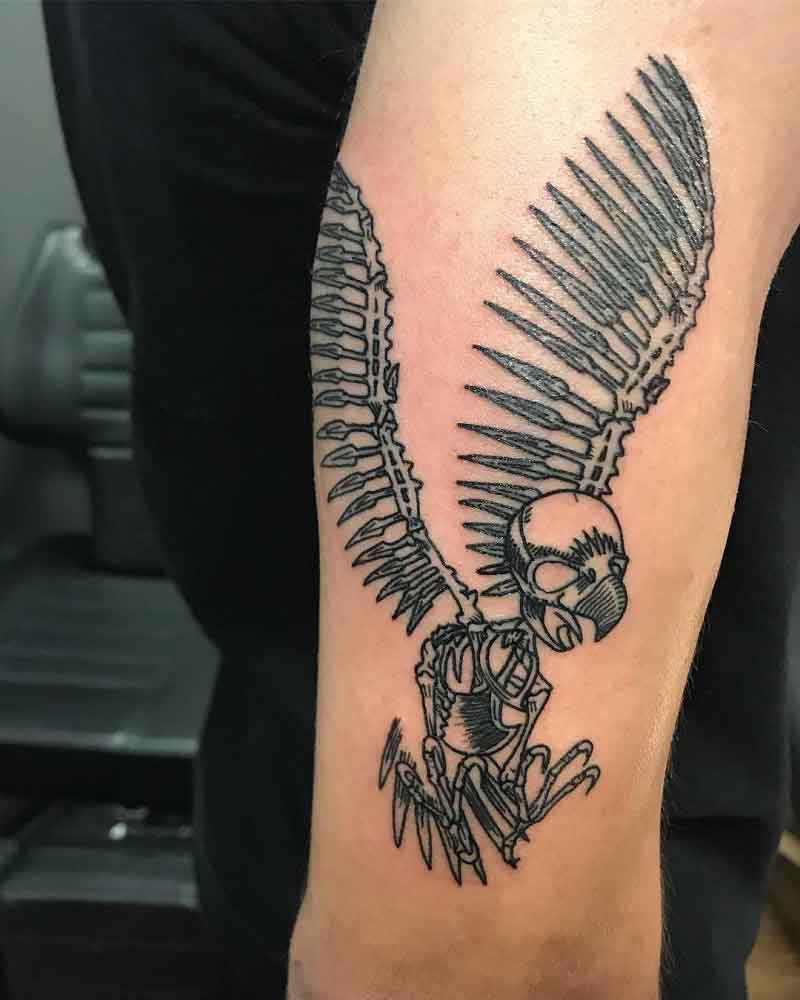 This particular piece feels like the angel of death himself. The whole skeleton in this design is inked with an expert artistry. And the whole design looks a bit odd but it's a really cool design.
23. Khonshu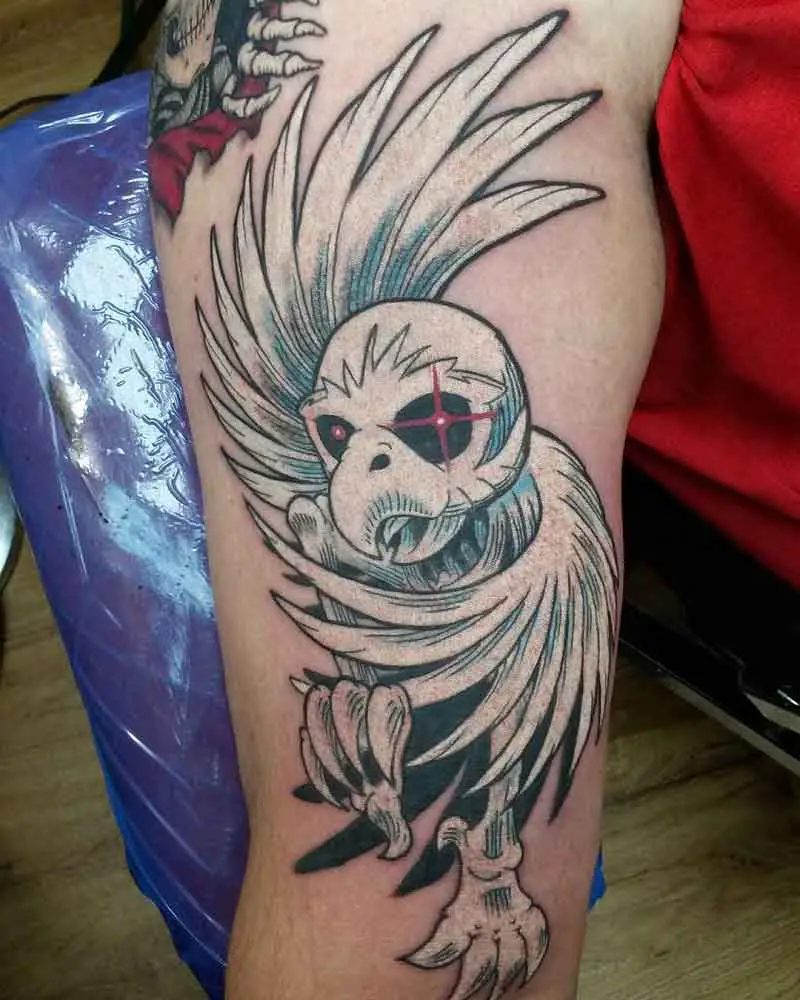 It looks like the Egyptian god of the Moon with its glaring red eyes and white attire and skull. This design apart from portraying a certain fear, it also has a bit funky side. Overall, it's a grim but funny design.
Hawk Chest Tattoo
Having a tattoo on your chest is a way to put your best "face forward." A complete chest tattoo is a symbol of masculinity, strength, and power, and it also allows the wearer to express his individuality through the choice of size and style. Chest tattoo designs are mostly popular among the men. Women also ink chest tattoos but they are particularly known as the Sternum Tattoo designs. Hawk chest tattoos are very popular as they are very expressive designs and require a wider space.
So, wanna show off your masculine side, here are some exotic ideas-
24. Holy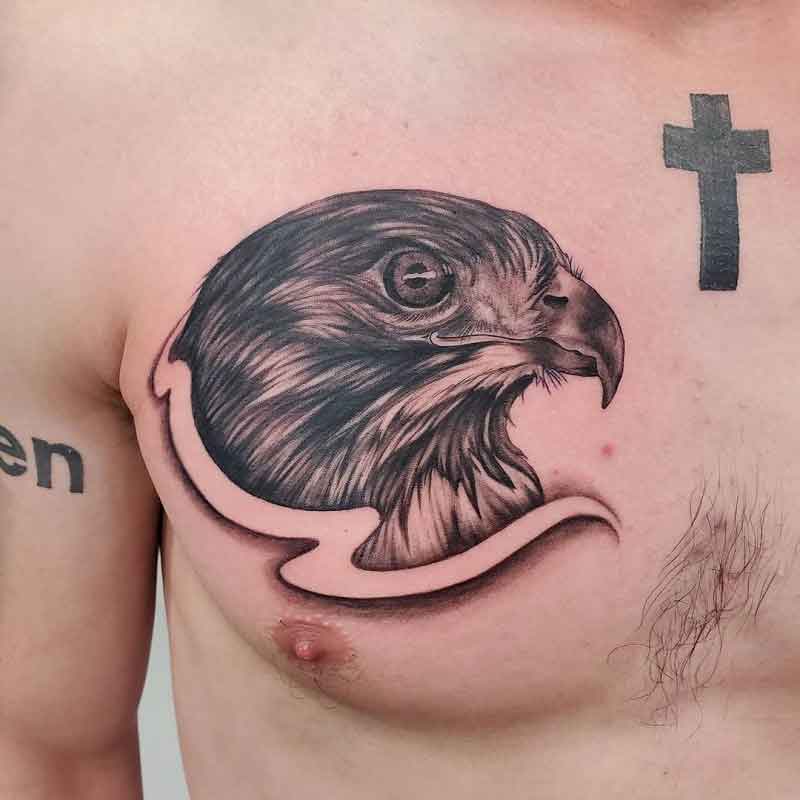 It's a straightforward design on this man's chest. The detailing is exceptional and it looks very realistic too. When you look at the tattoo it'll feel like you're staring directly into its eyes.
25. The Hunter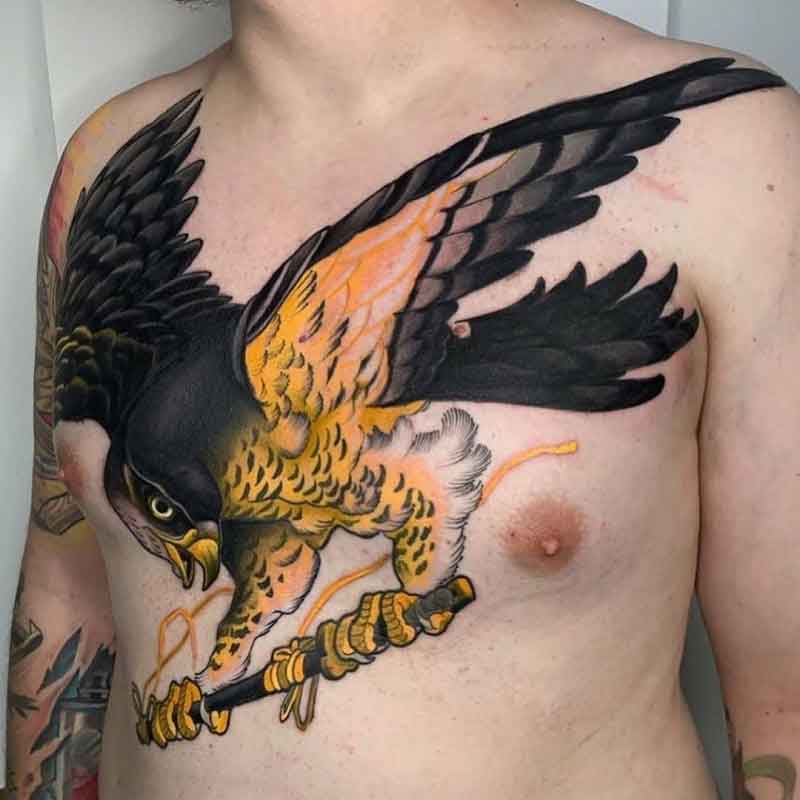 This particular piece is very expressive. The coloring is also very vivid and portrayed with expertise and confidence. Its combination of black and yellow brought out an eye-appealing flavor. Plus, the hawk is holding a Katana which added an extra crispy flavor to the design.
26.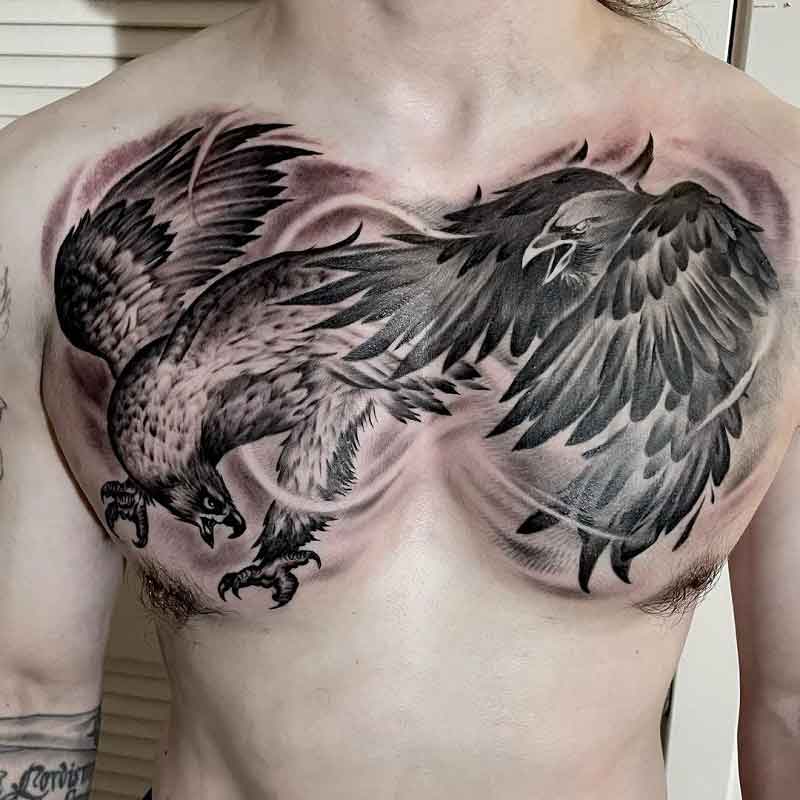 Tribal Hawk Tattoo
27.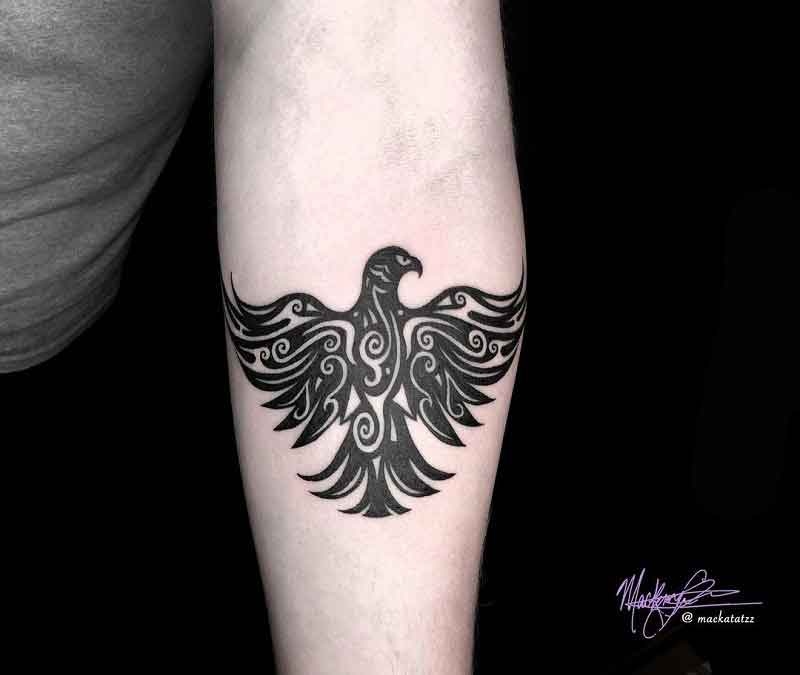 28.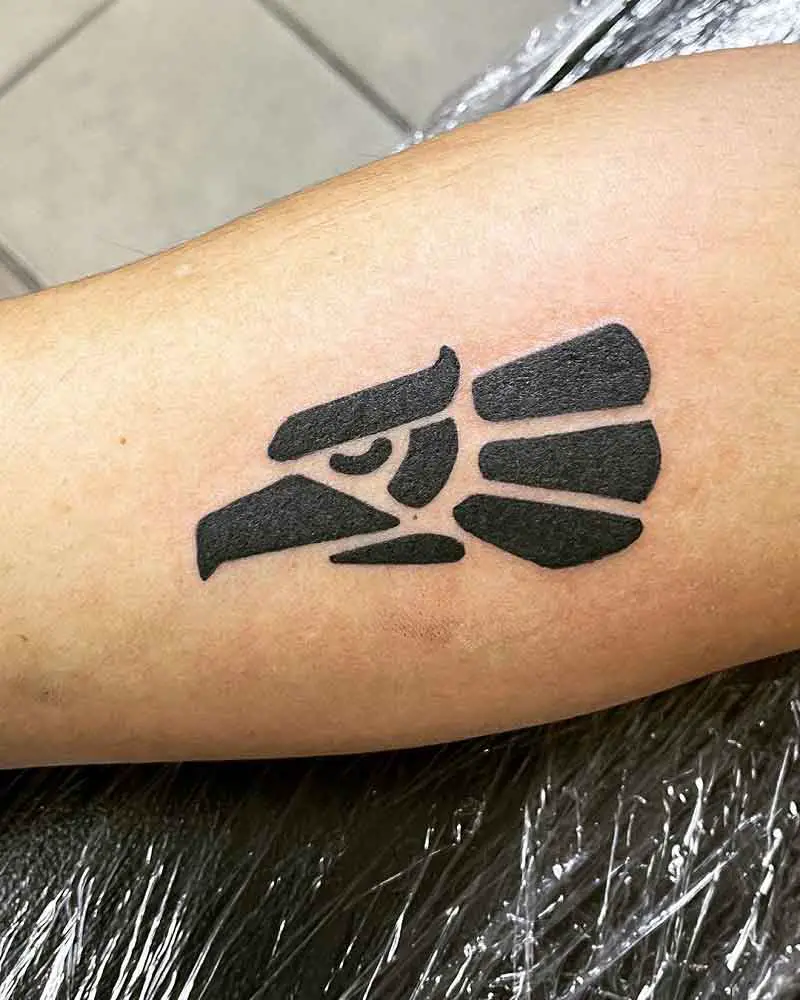 29.
Death Head Hawk Moth Tattoo
30.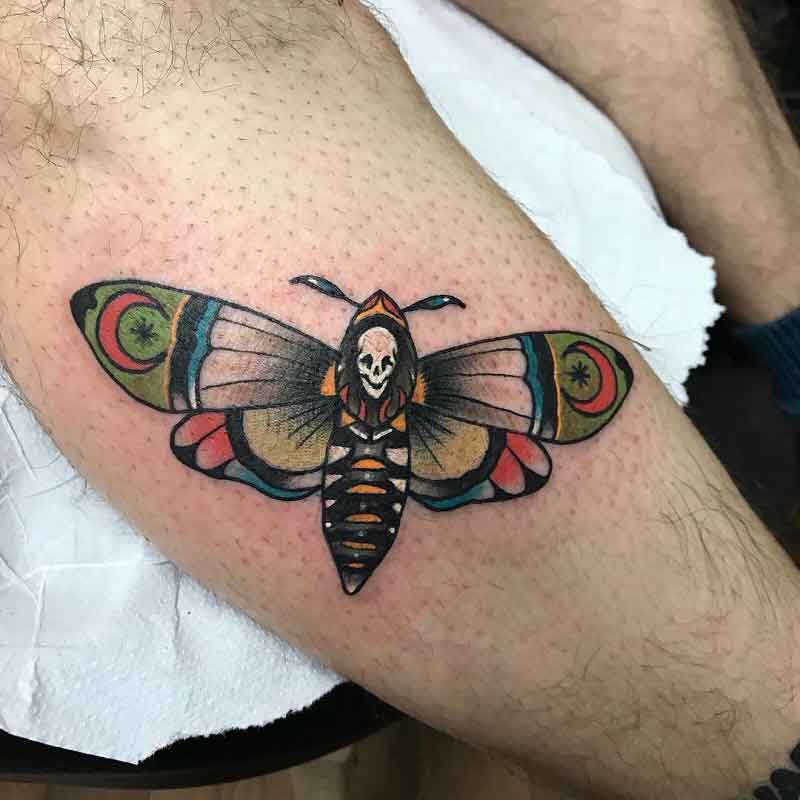 31.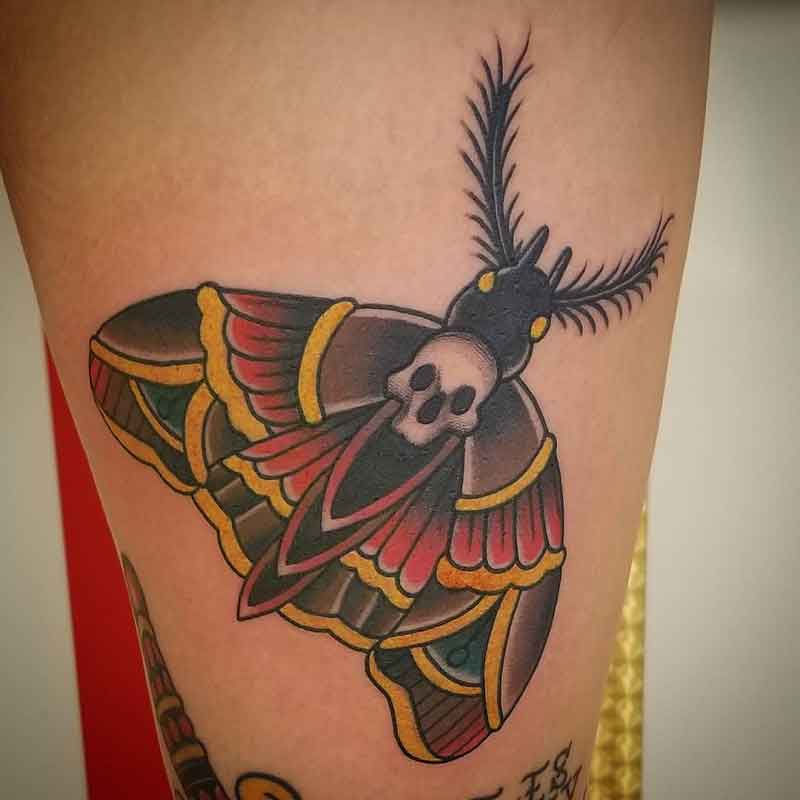 32.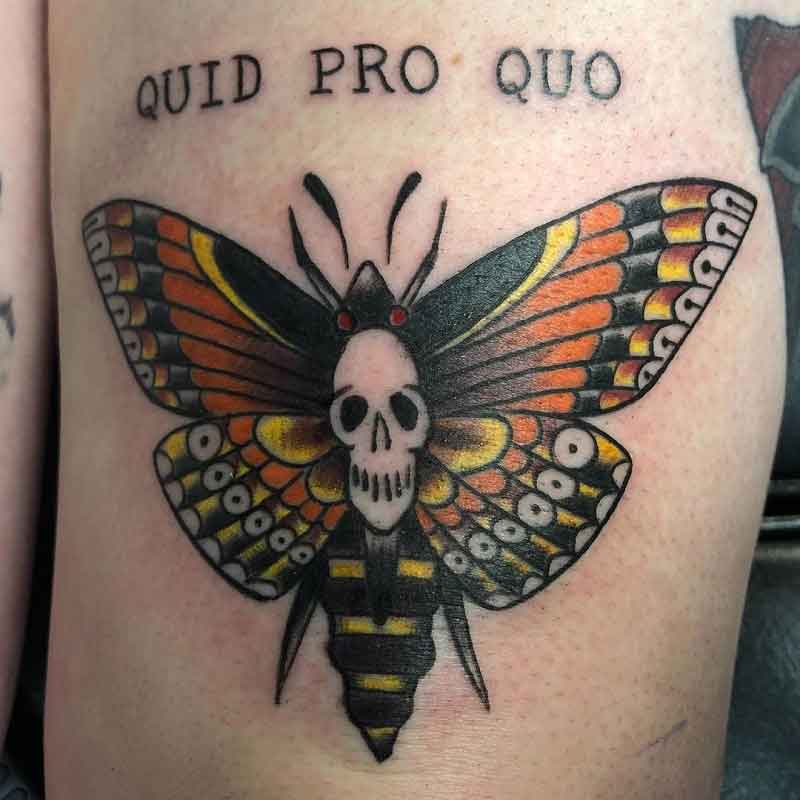 Japanese Hawk Tattoo
33.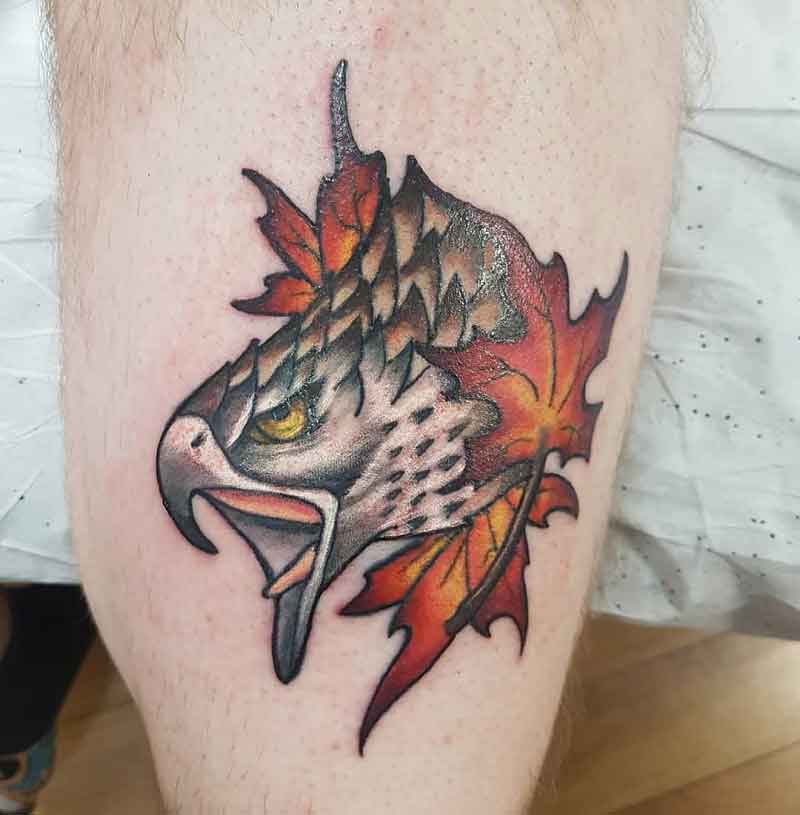 34.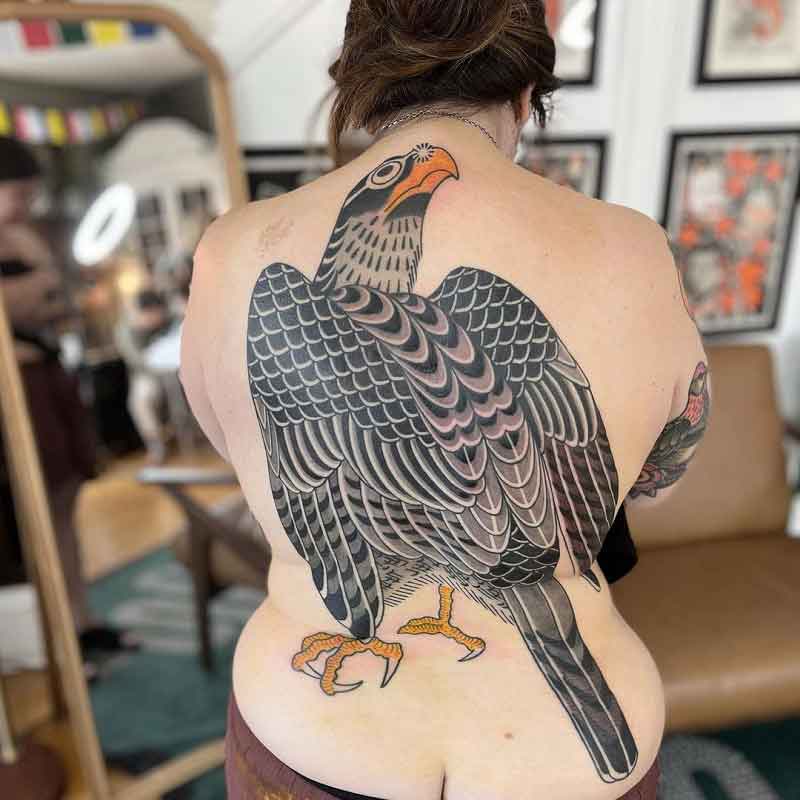 35.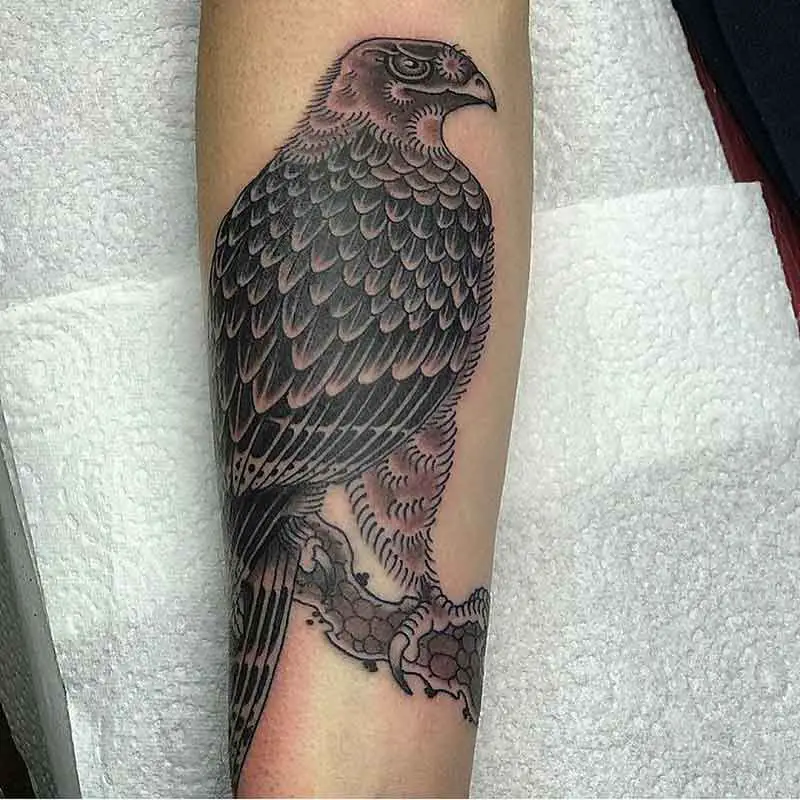 Minimalist Hawk Tattoo
36.
37.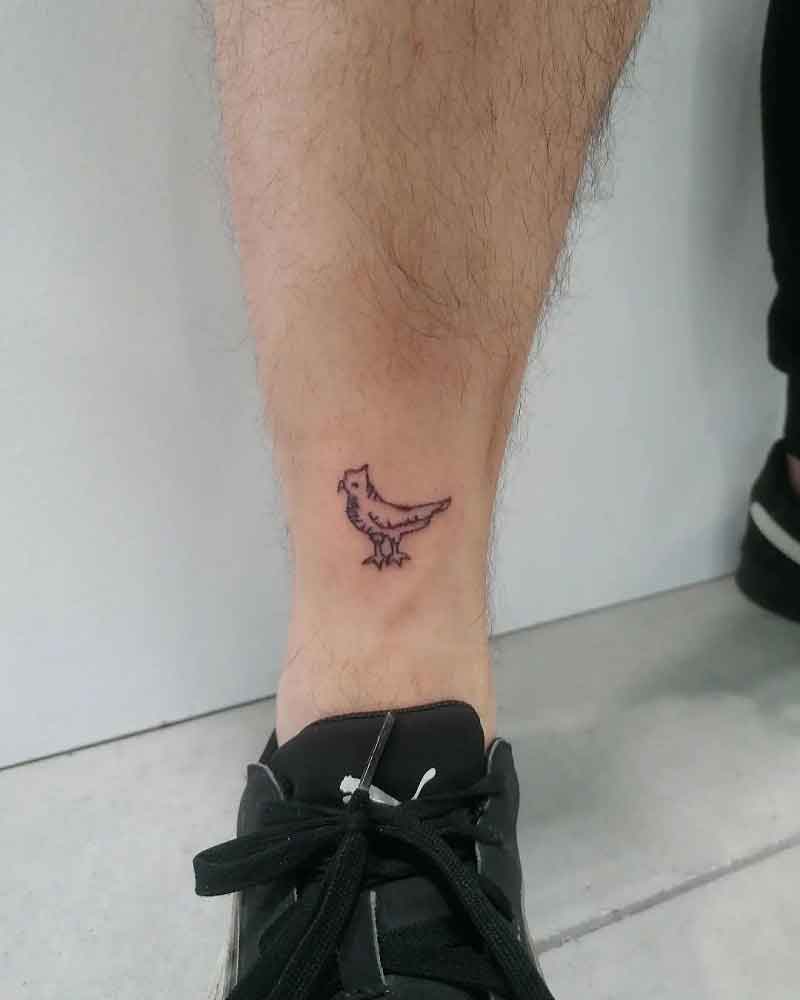 38.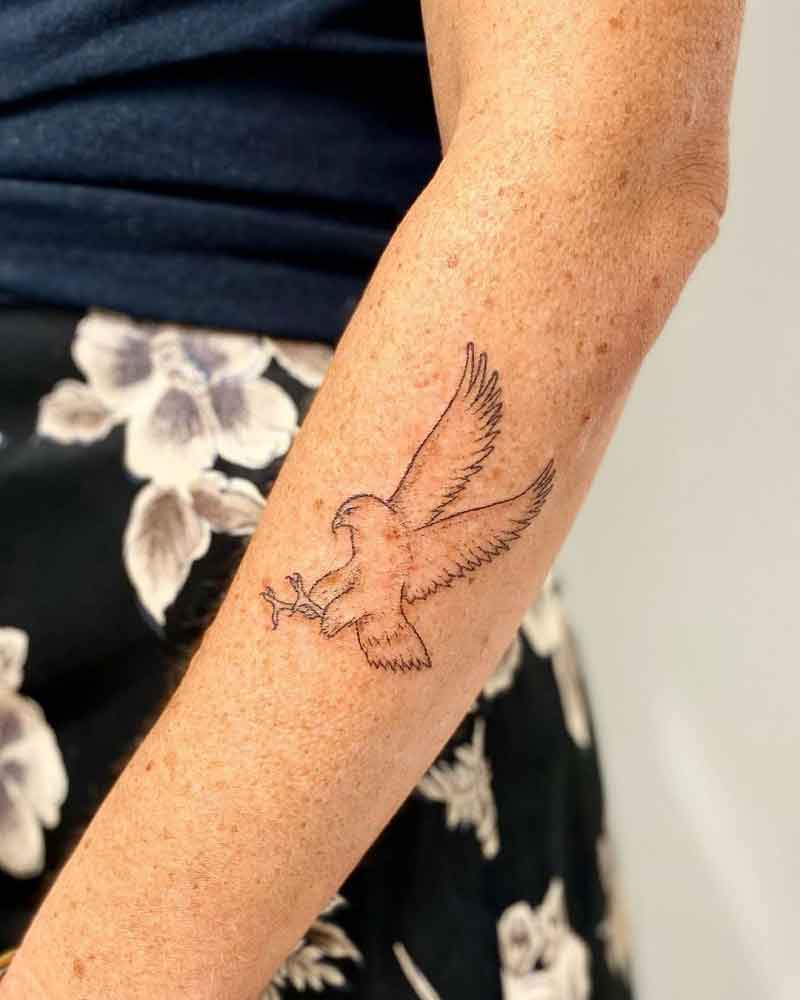 Sparrow Hawk Tattoo
39.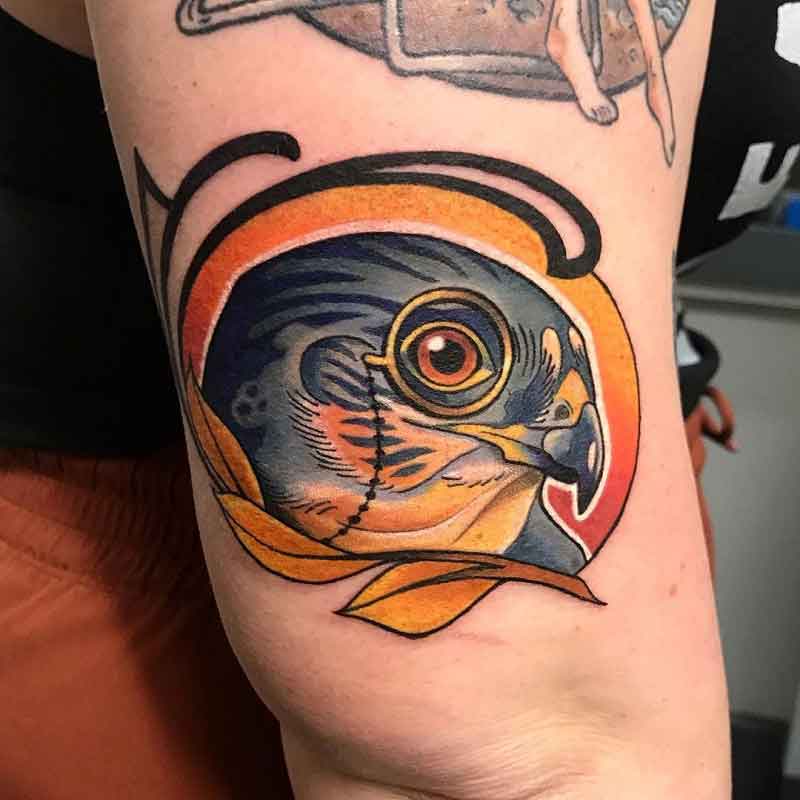 40.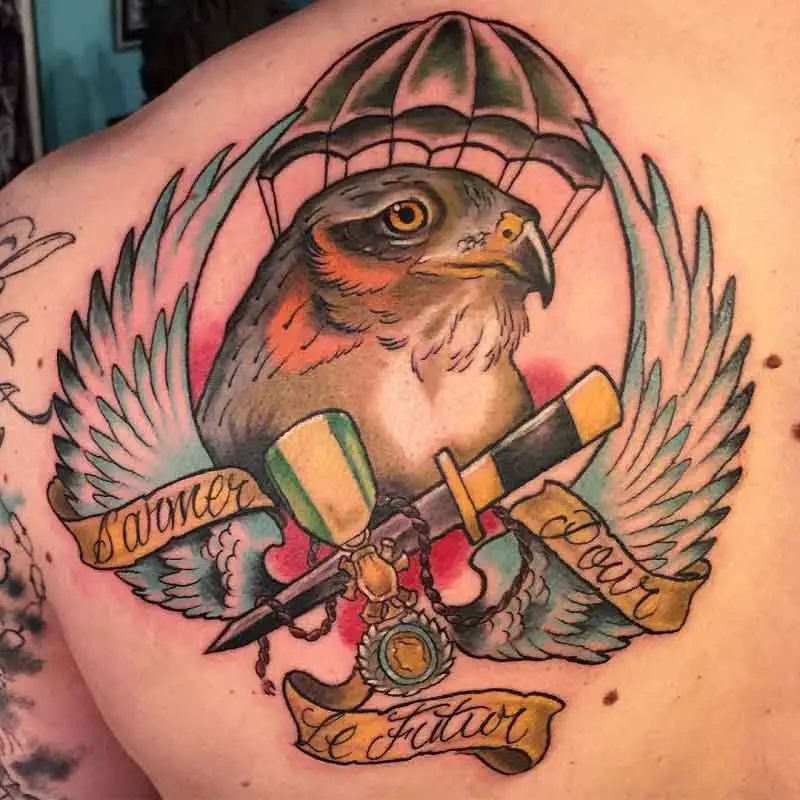 41.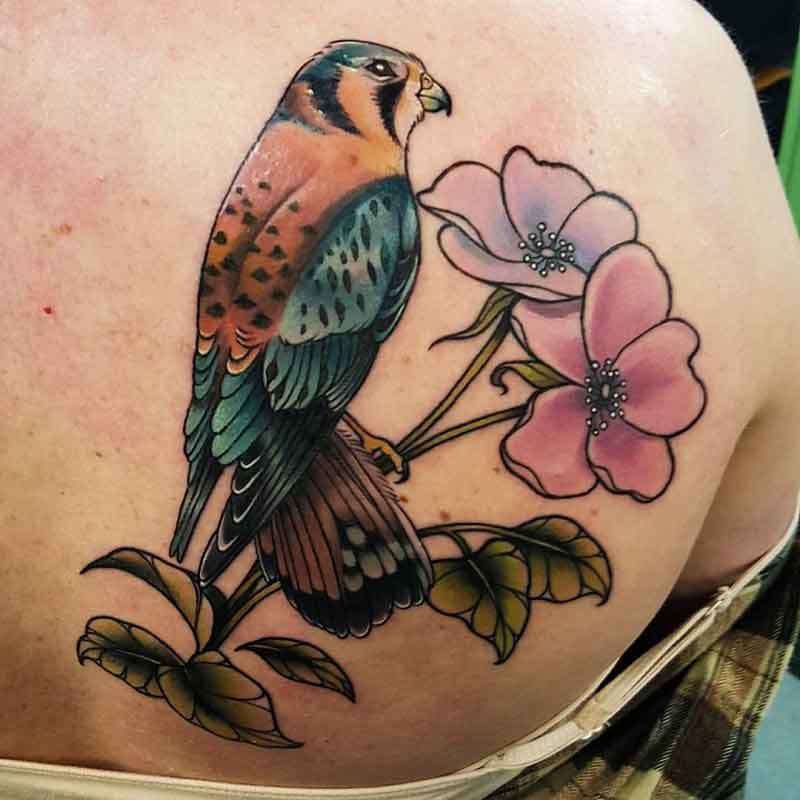 Hawk Neck Tattoo
42.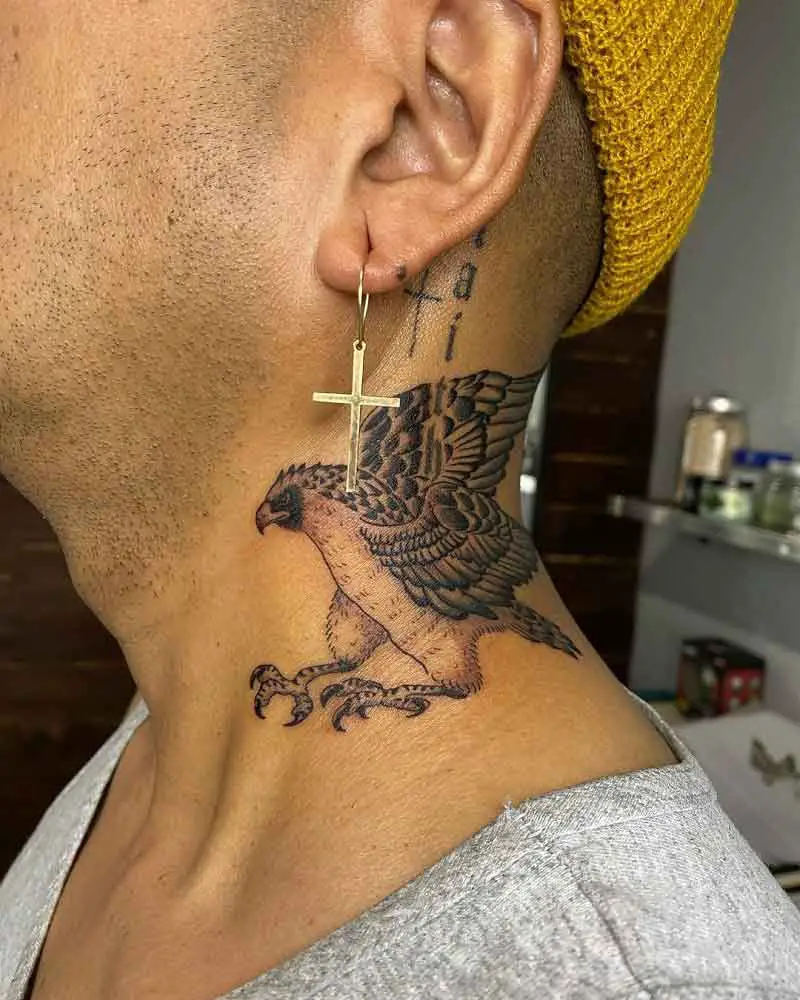 43.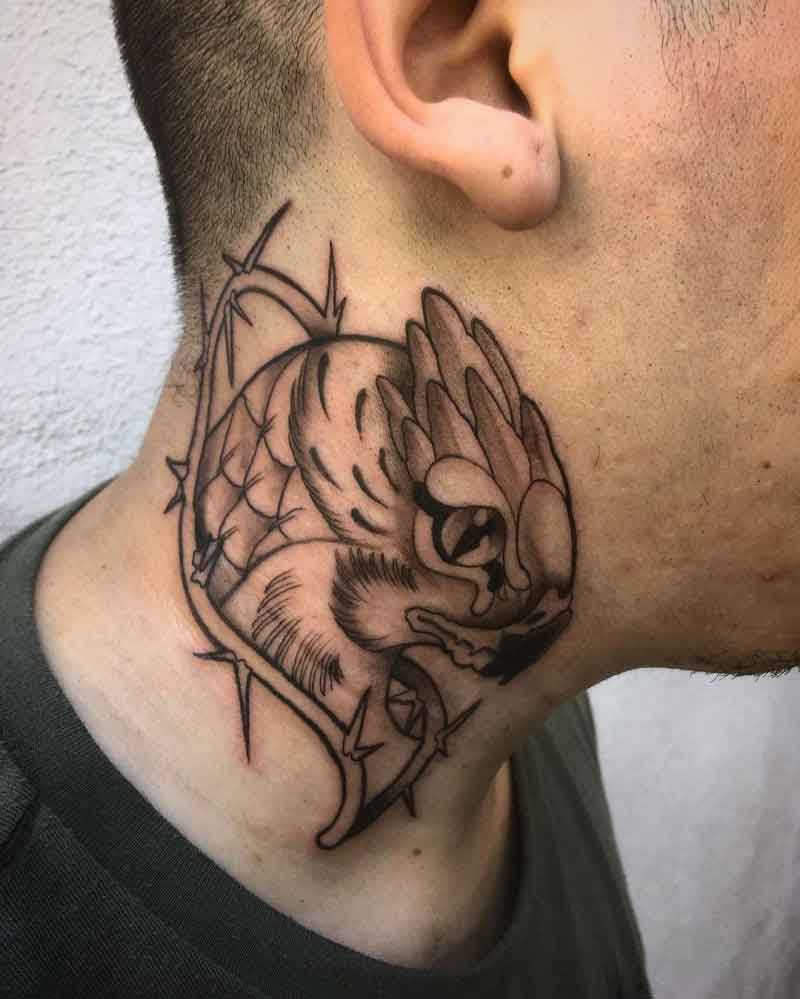 44.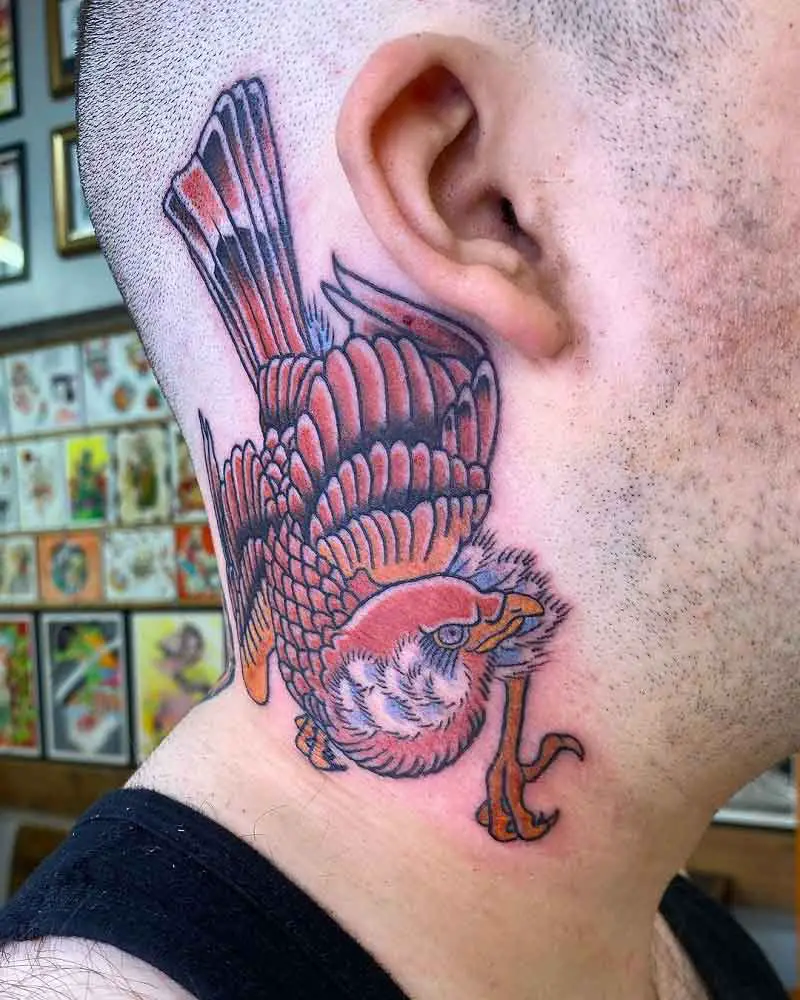 Hawk Silhouette Tattoo
45.
46.
47.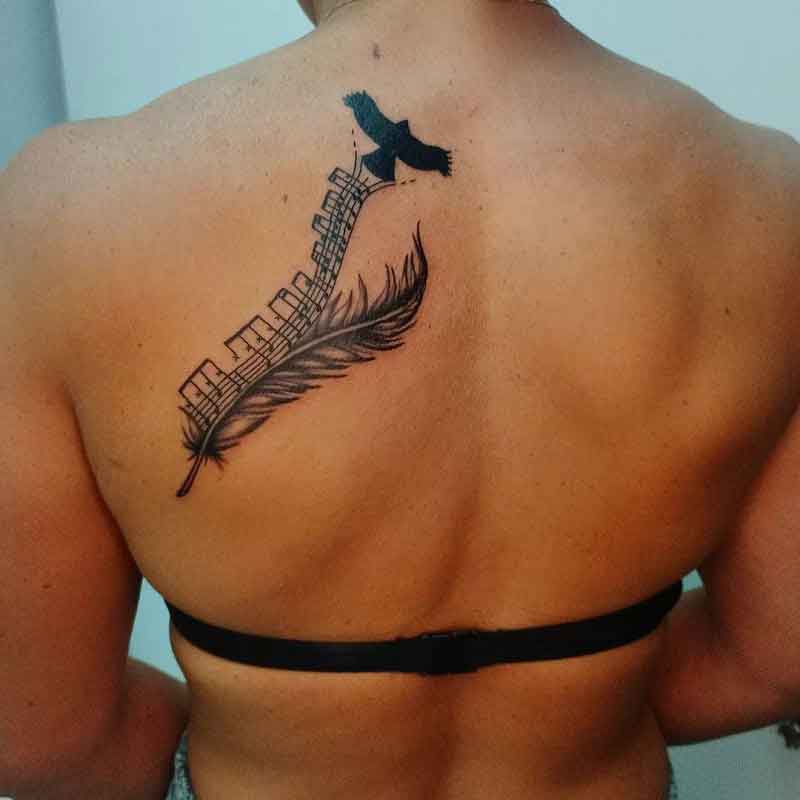 Hawk Wing Tattoo
48.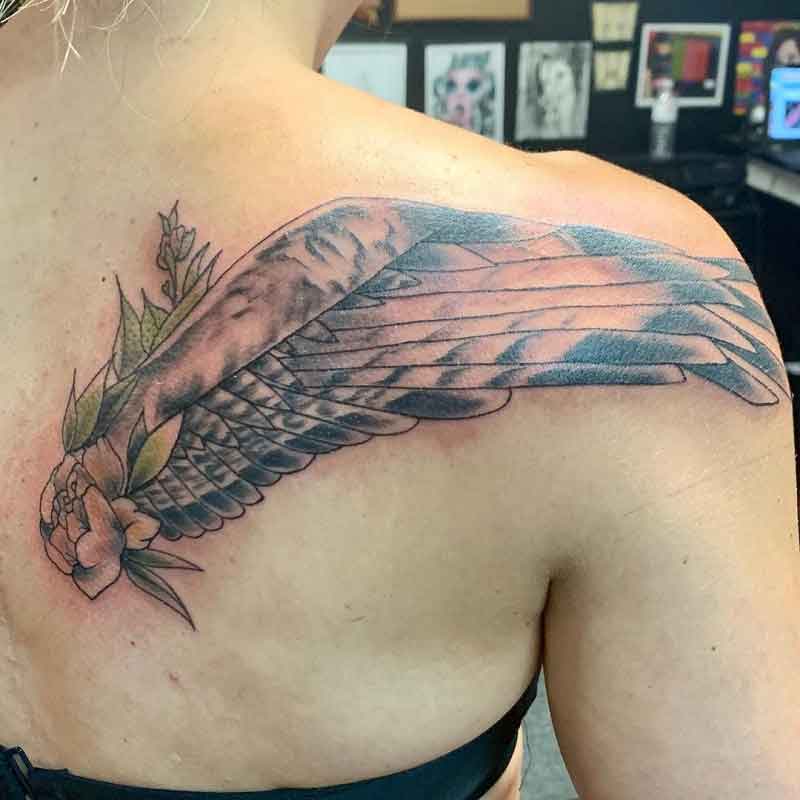 49.
50.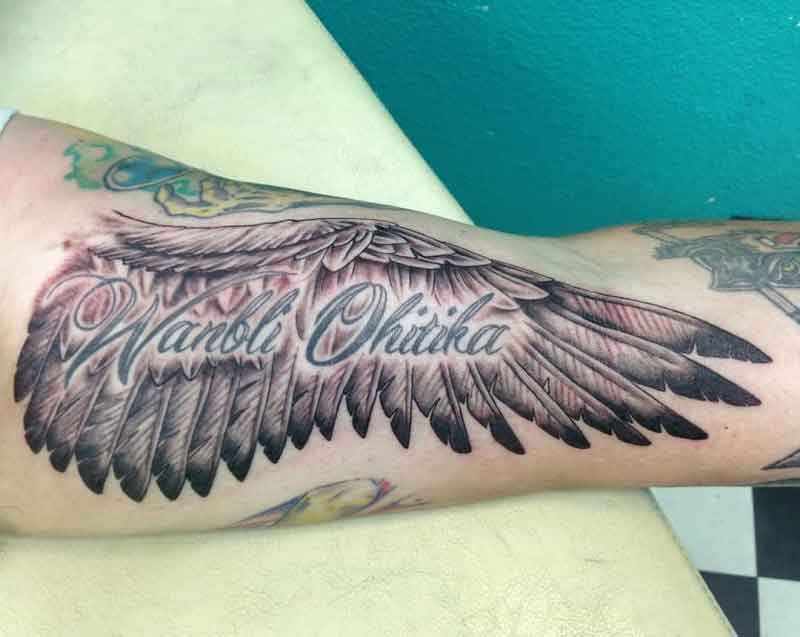 Hawk Sleeve Tattoo
51.
52.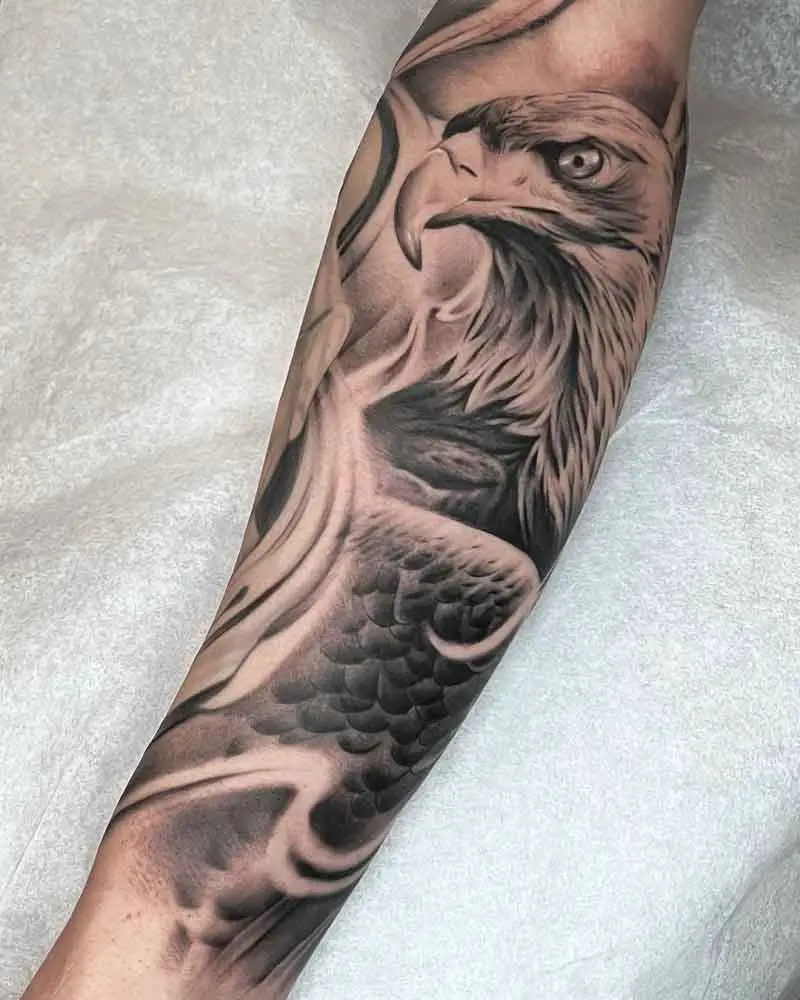 53.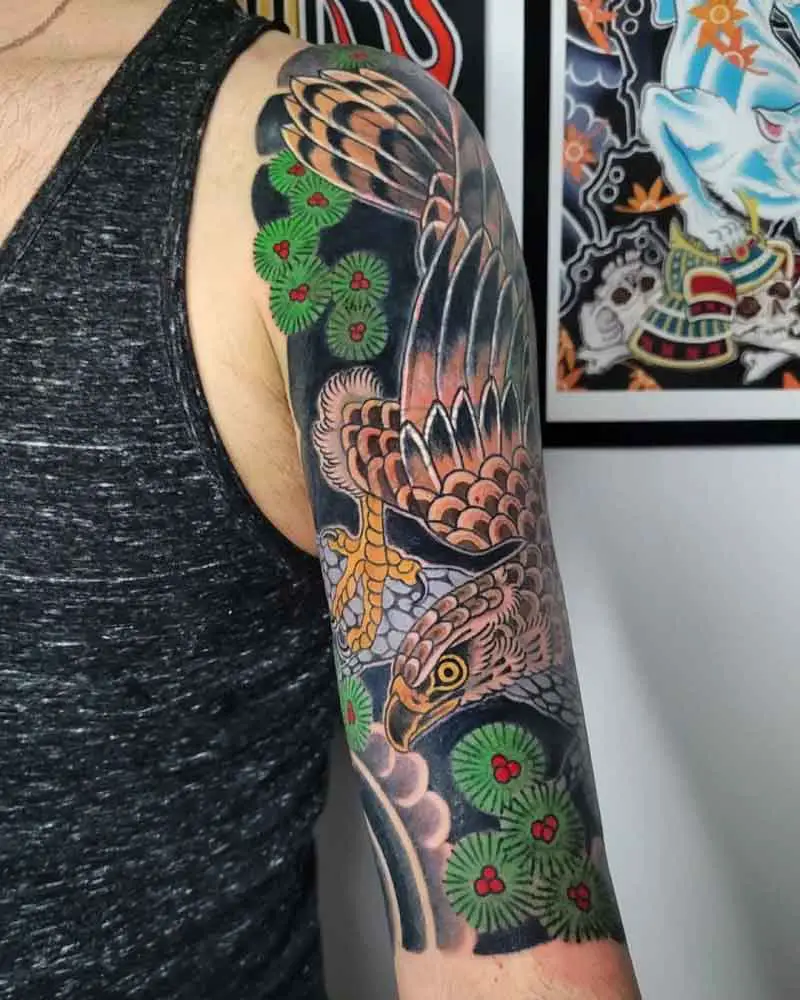 Flying Hawk Tattoo
54.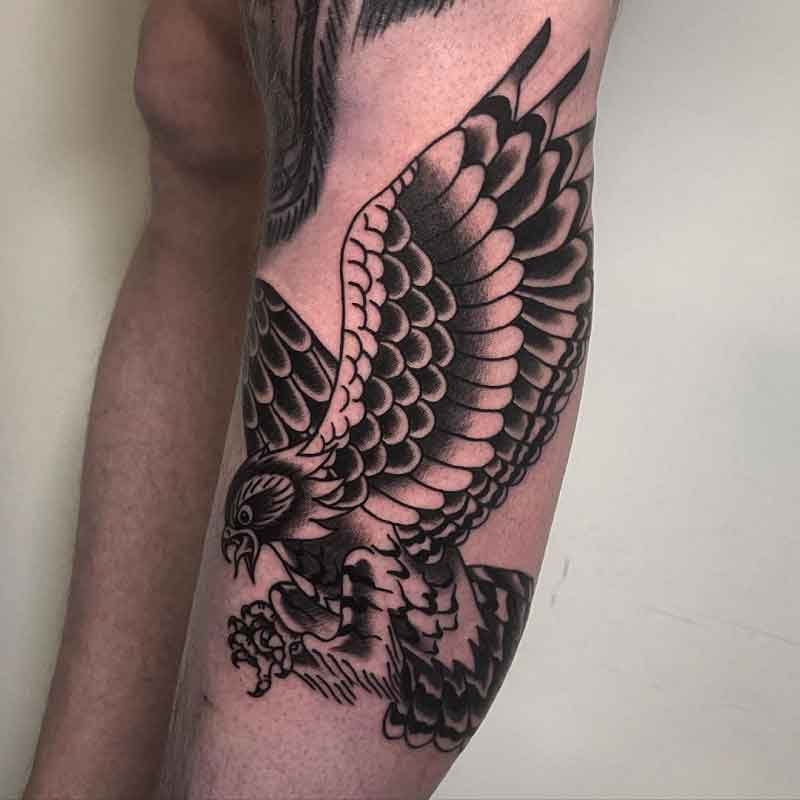 55.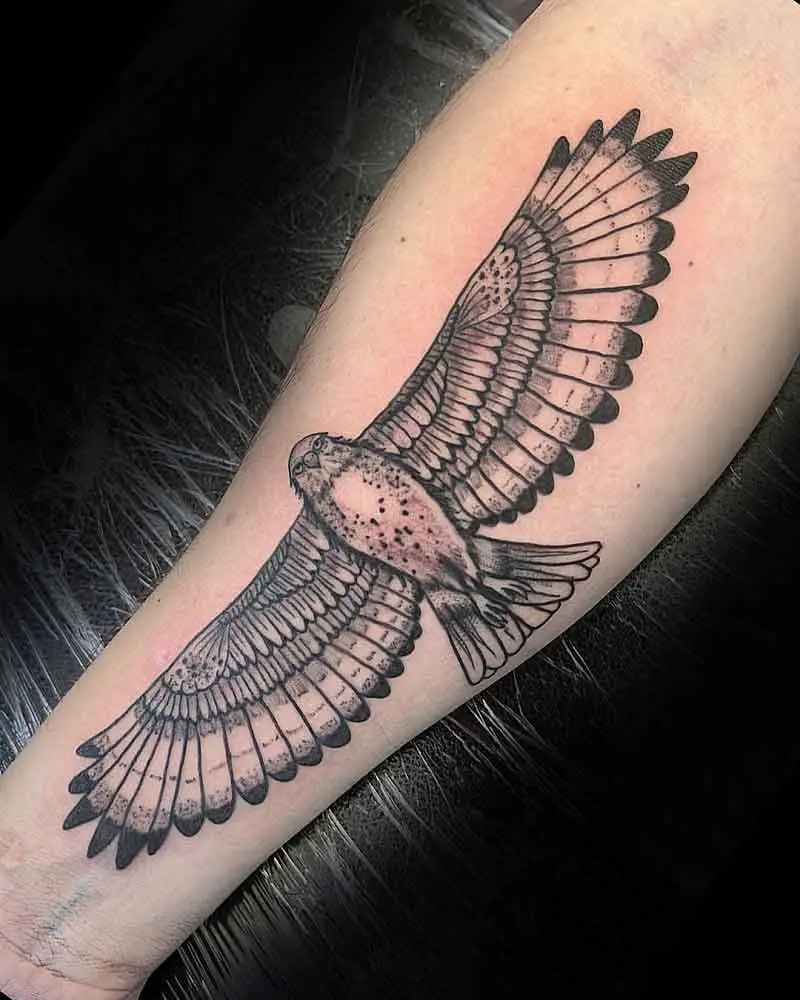 56.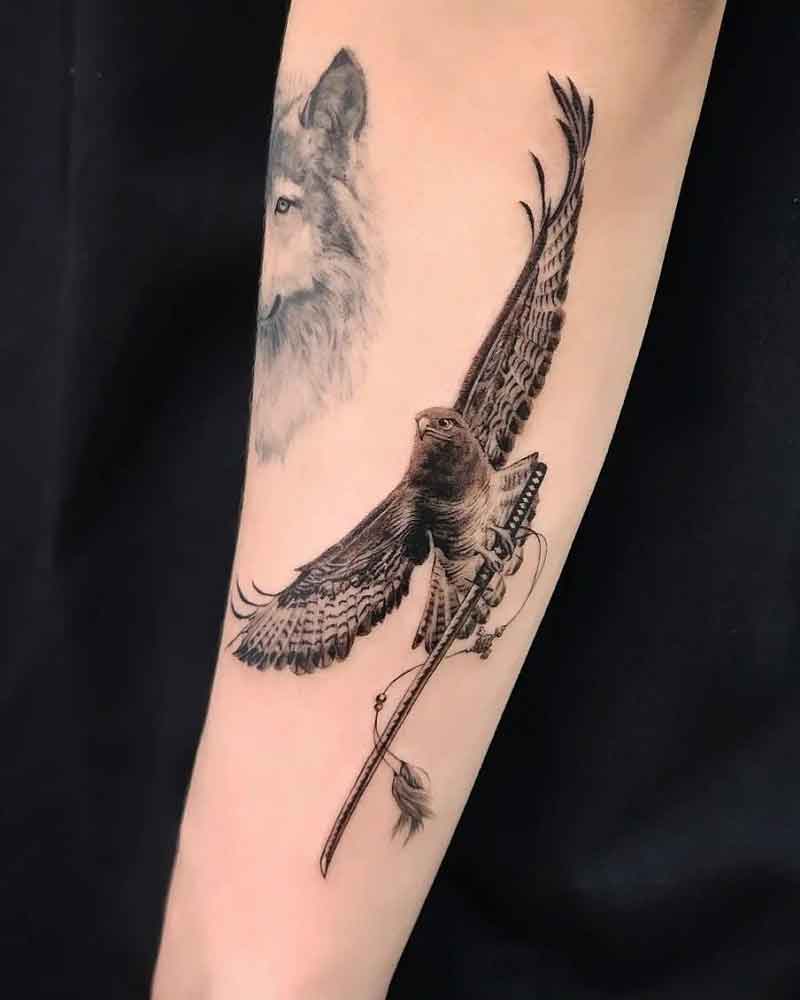 Hawk Shoulder Tattoo
57.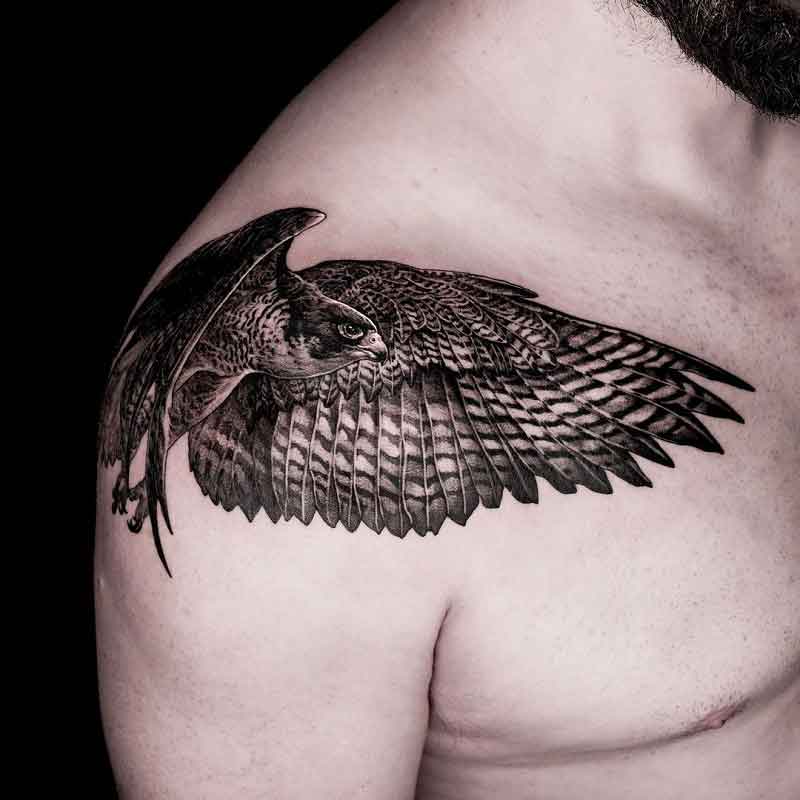 58.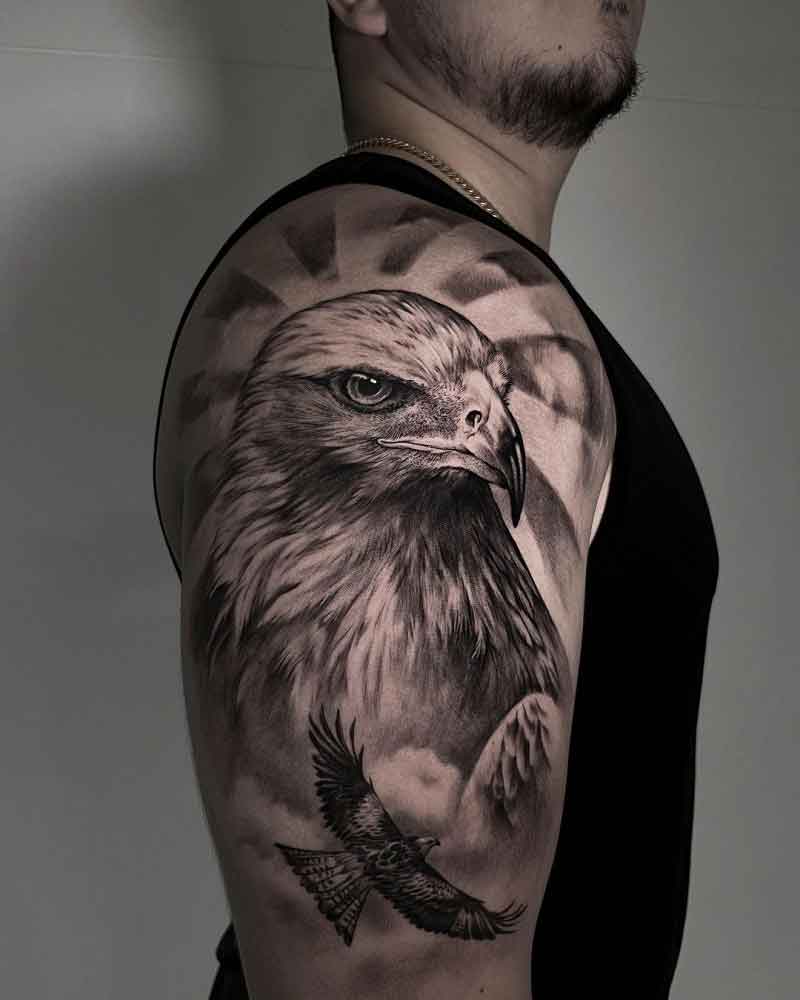 59.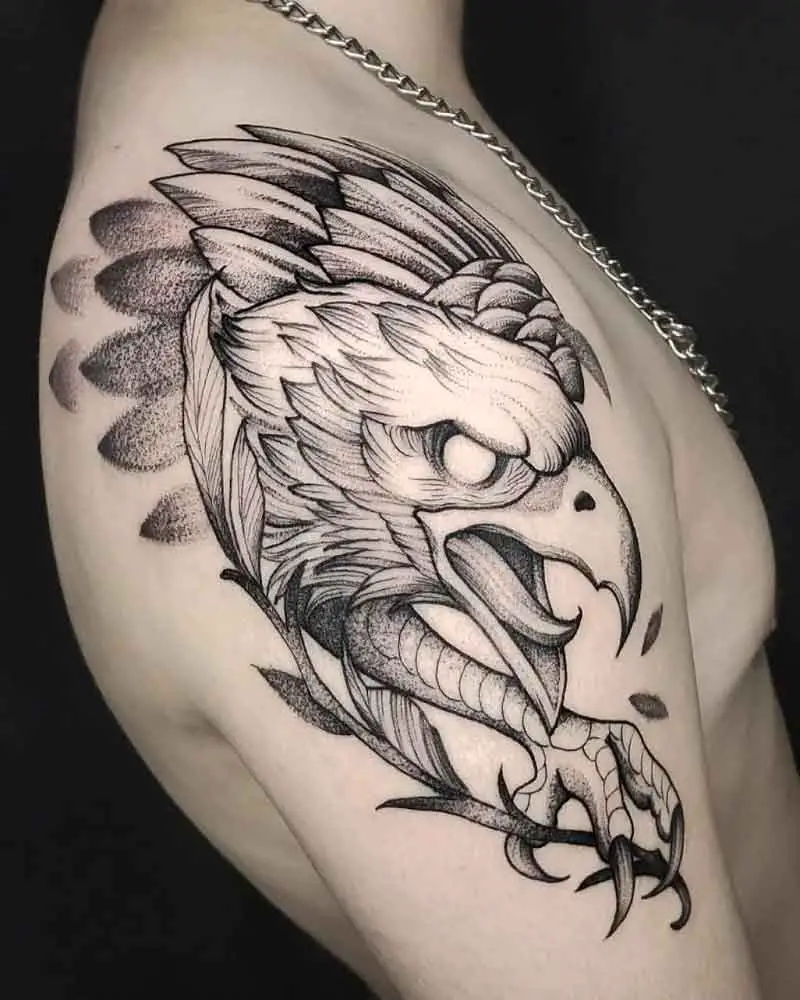 Hawk Head Tattoo
60.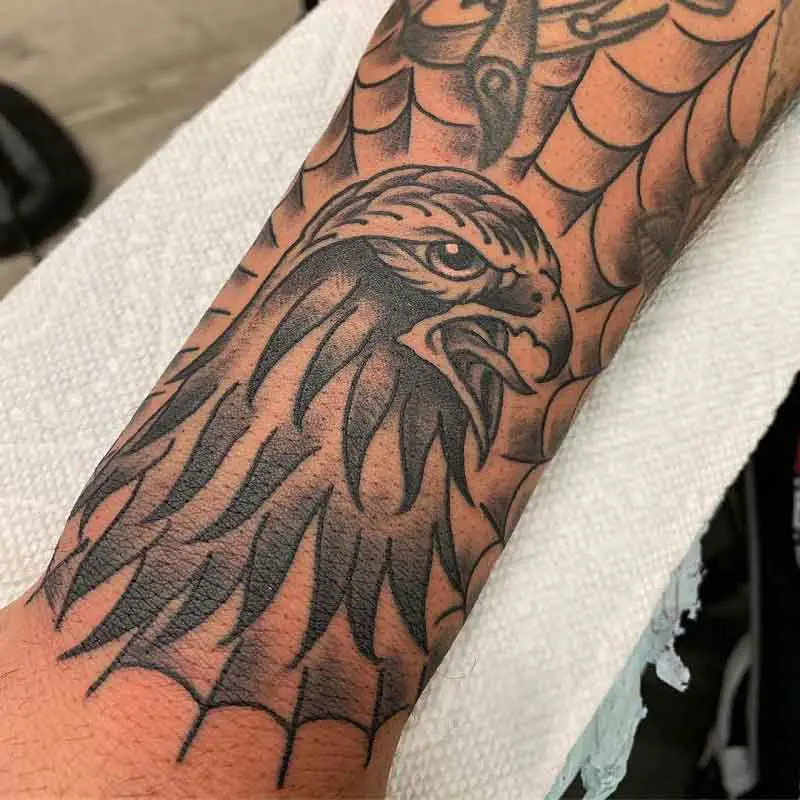 61.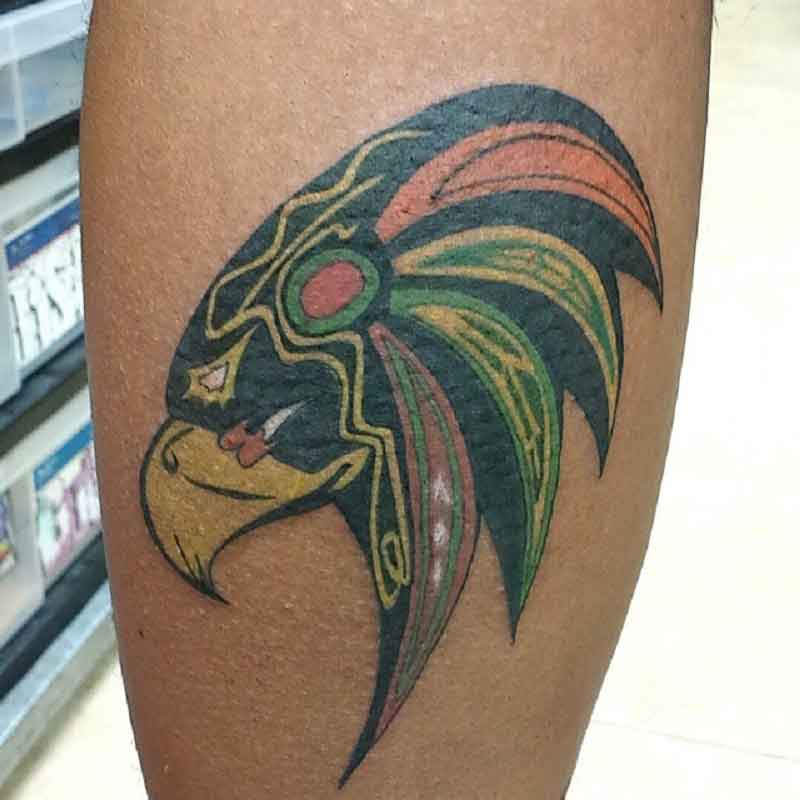 62.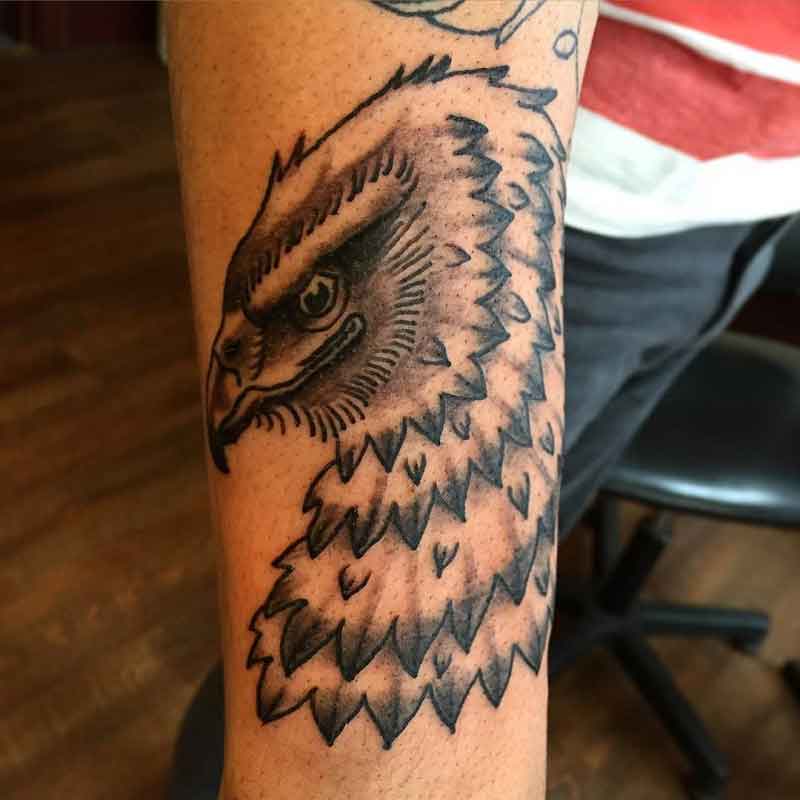 Hawk Skull Tattoo
63.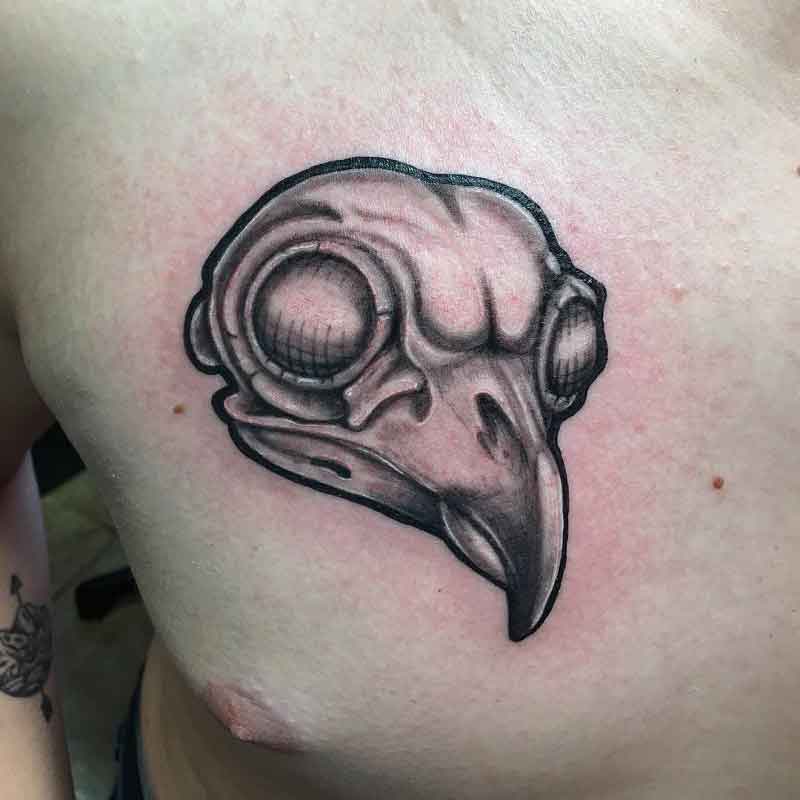 64.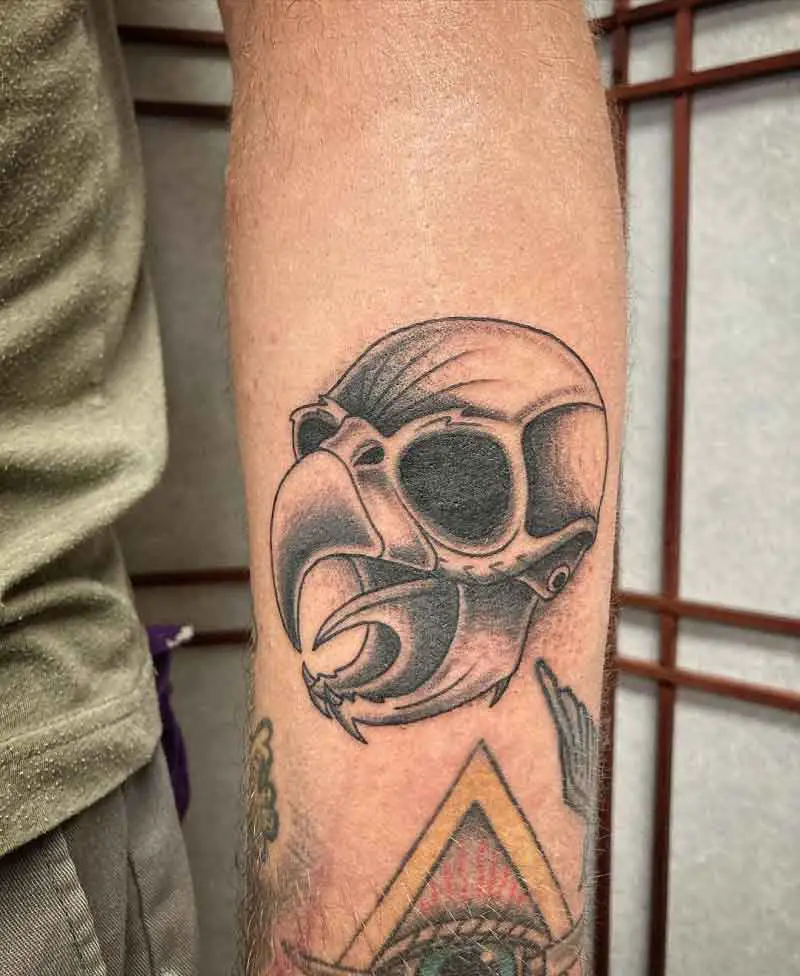 65.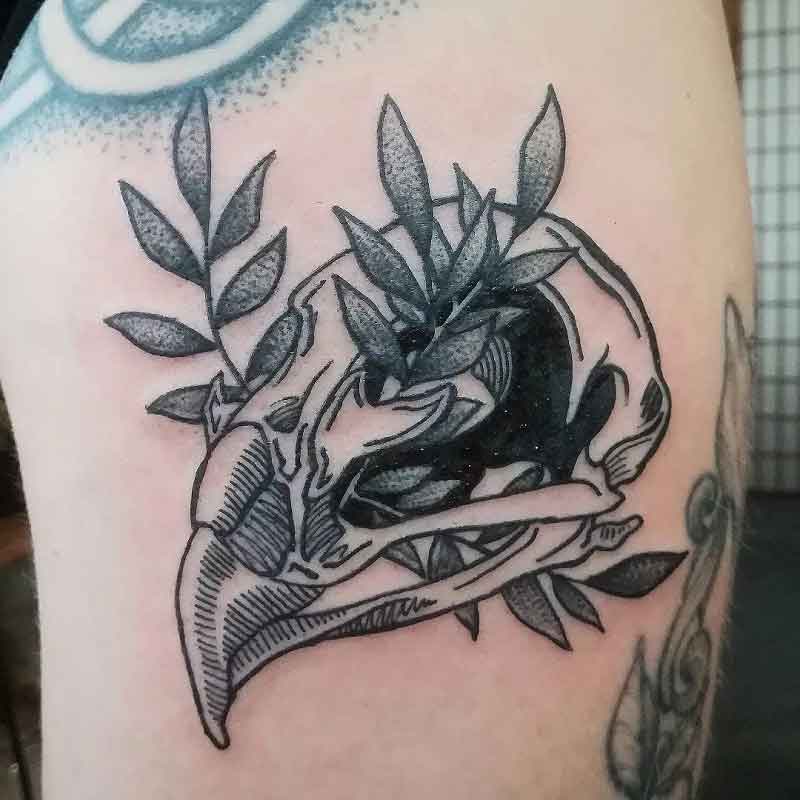 Celtic Hawk Tattoo
66.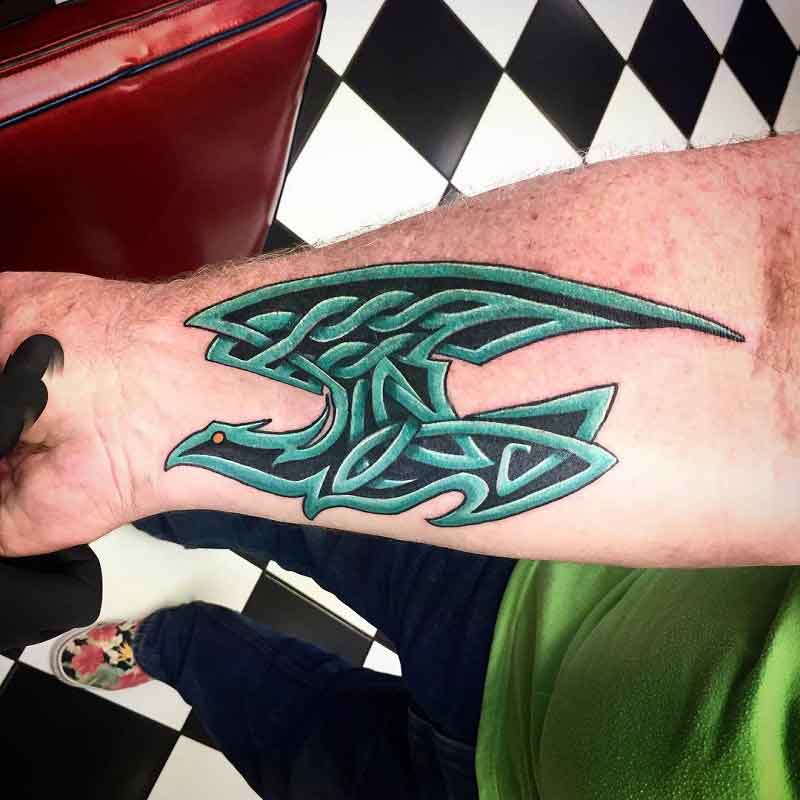 67.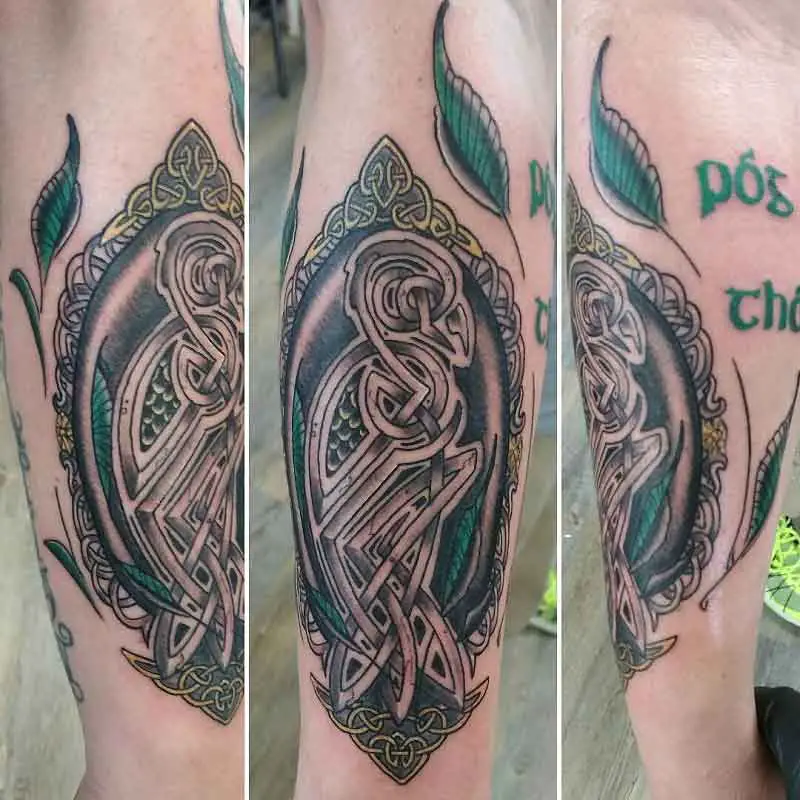 68.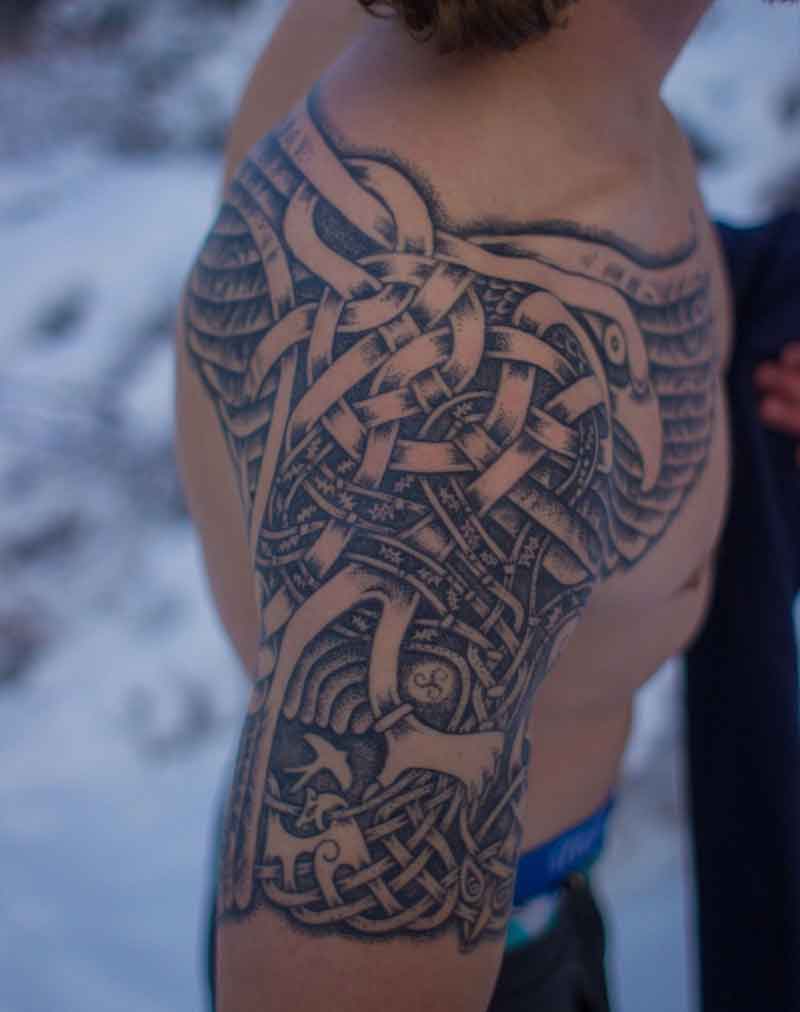 Hawaiian Hawk Tattoo
69.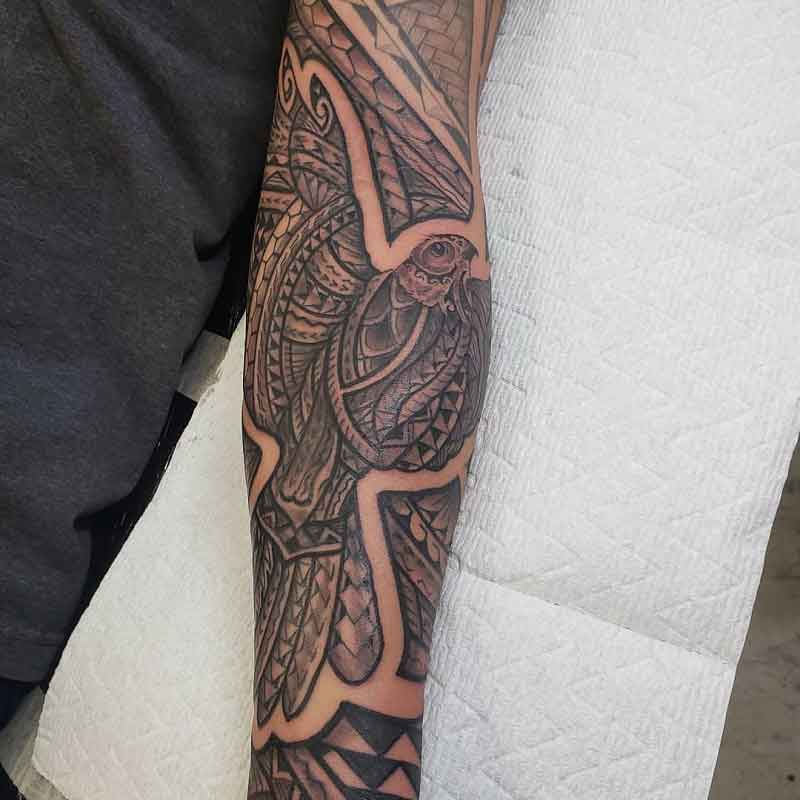 70.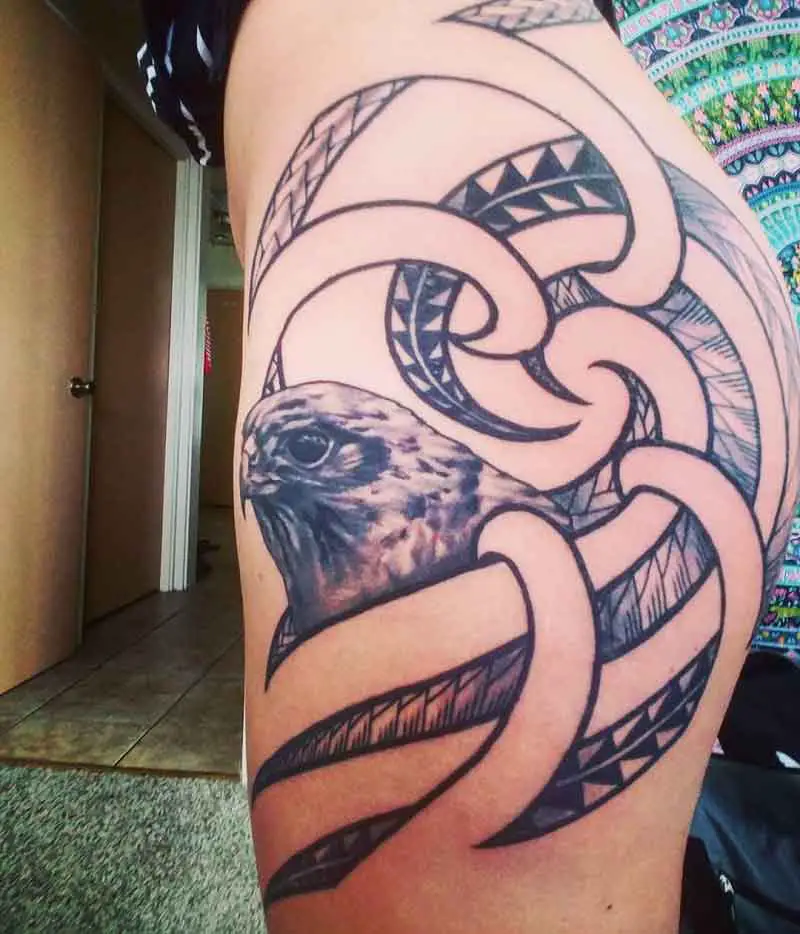 71.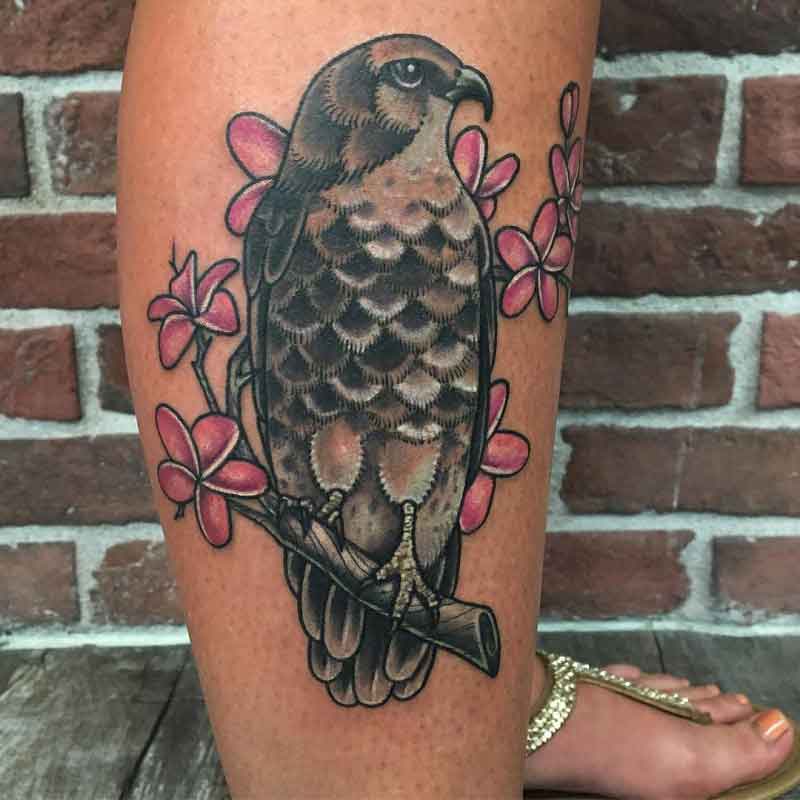 Abstract Hawk Tattoo
72.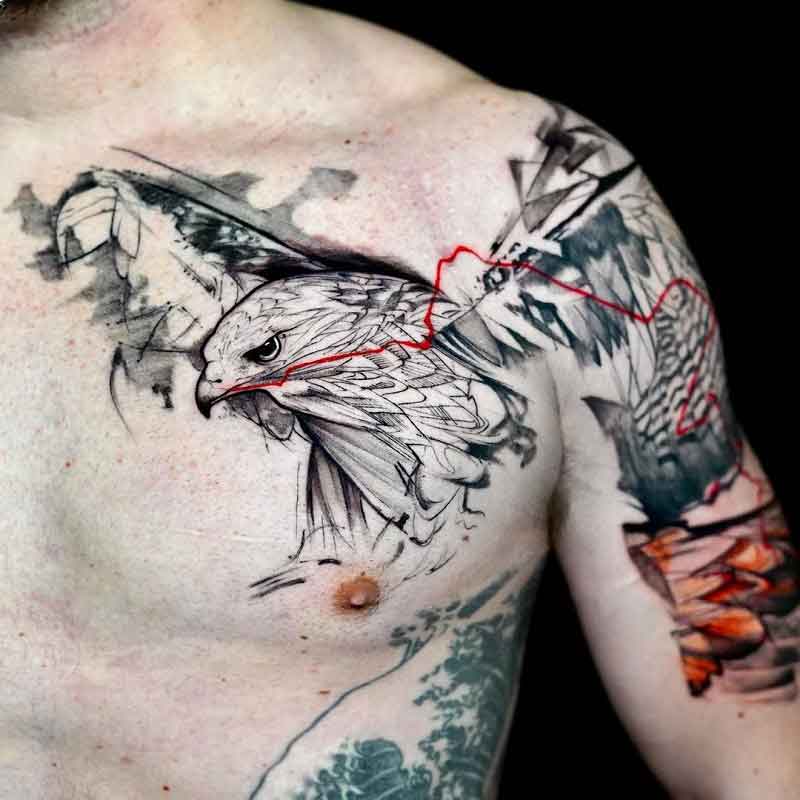 73.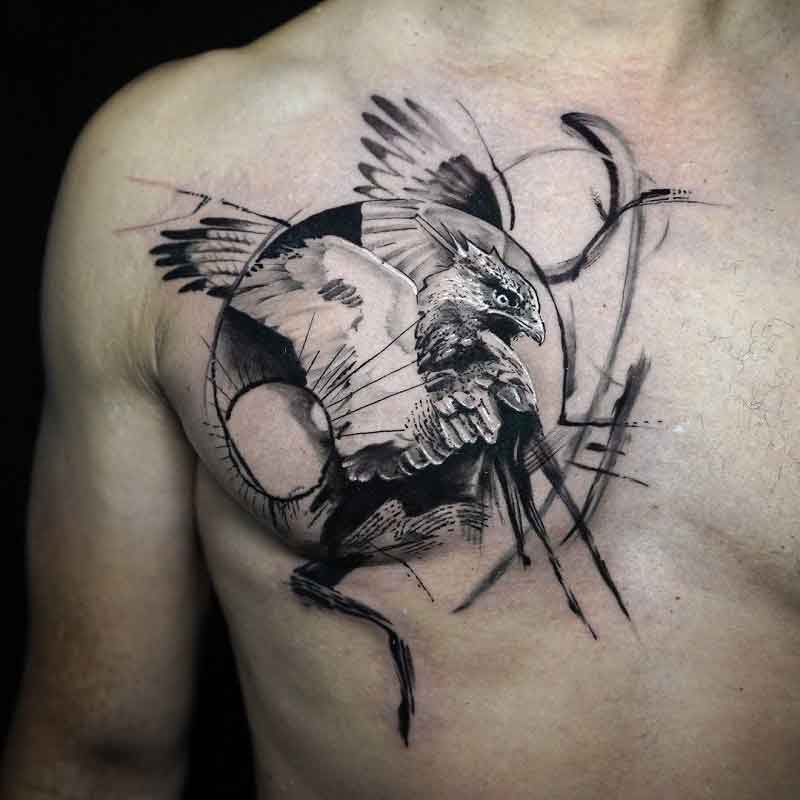 74.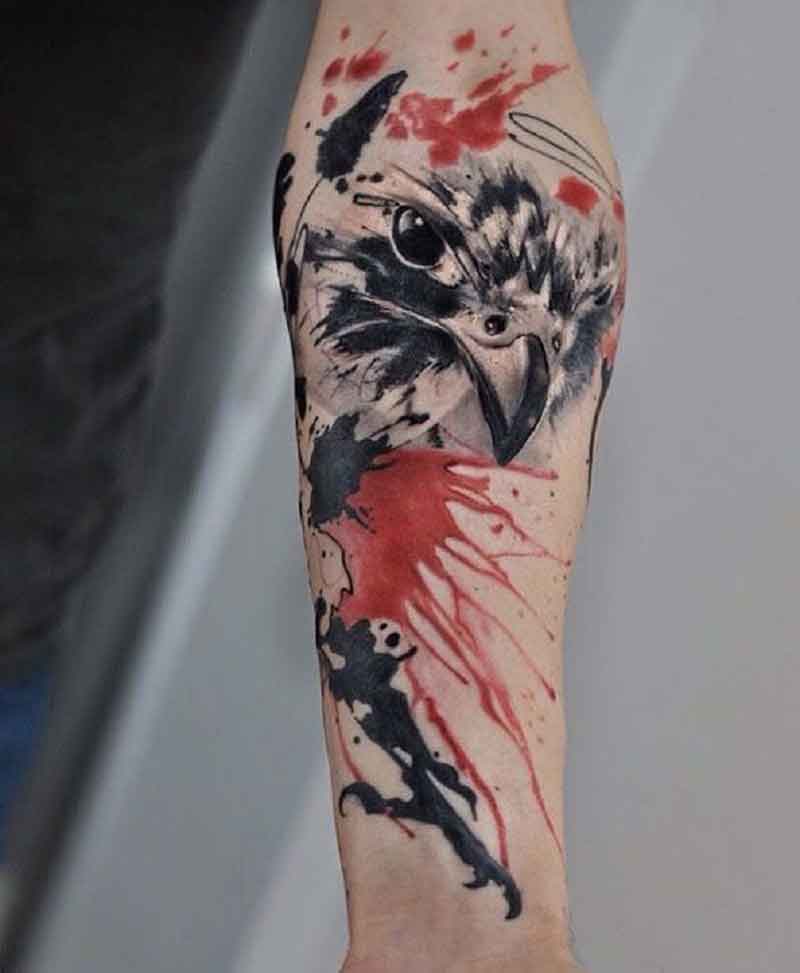 Chicken Hawk Tattoo
75.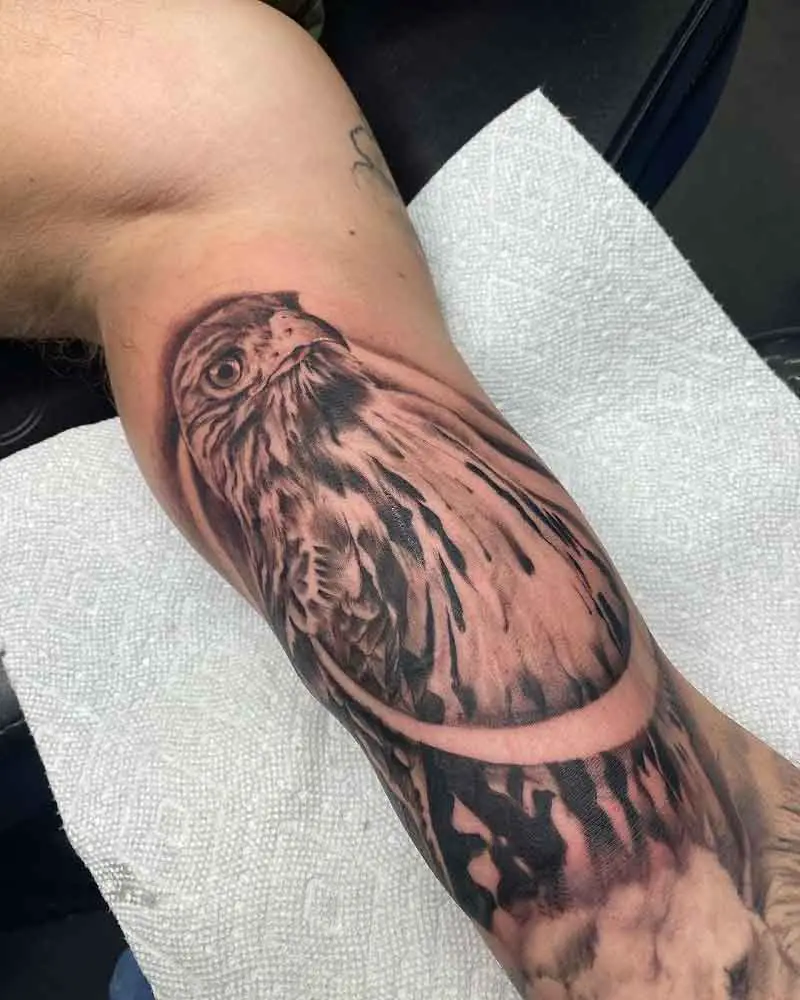 76.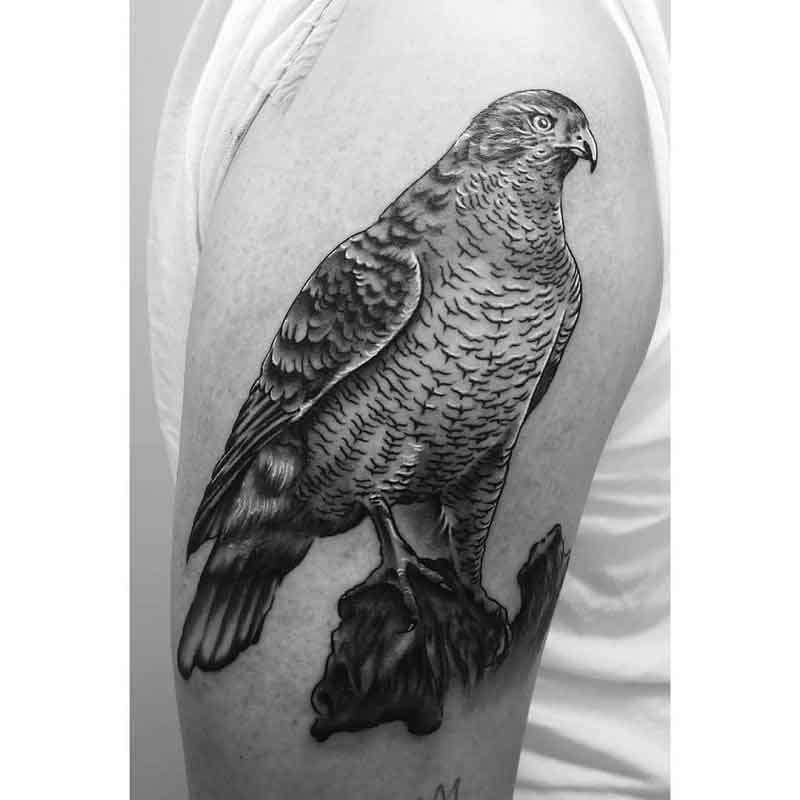 77.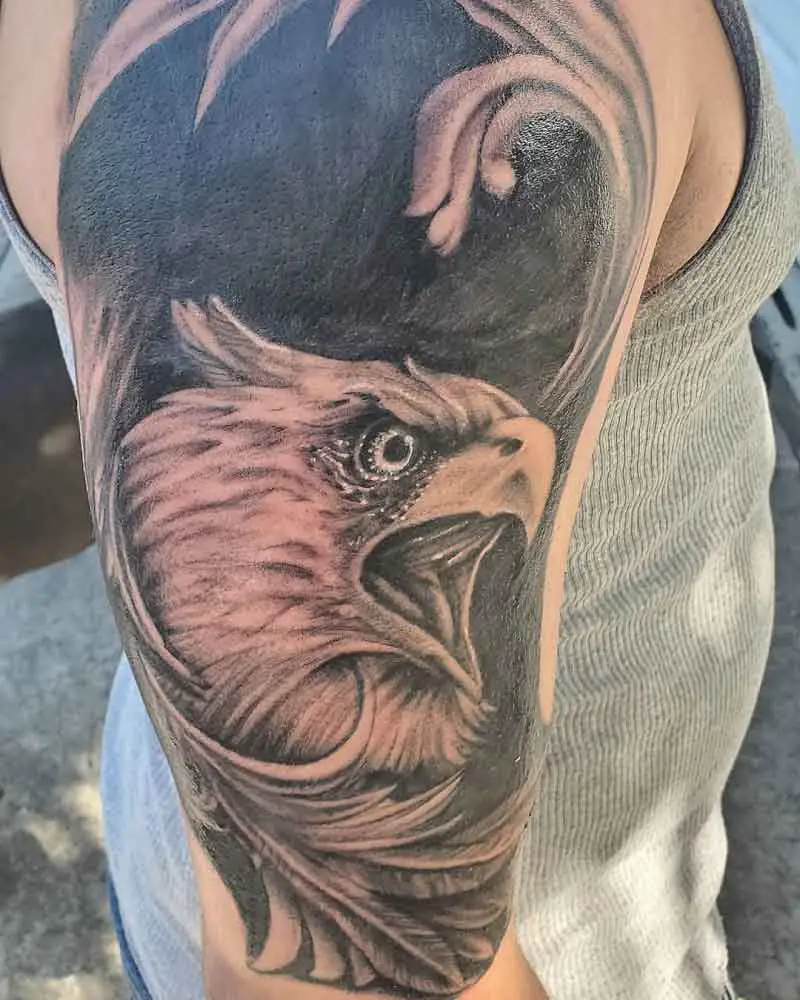 Diving Hawk Tattoo
78.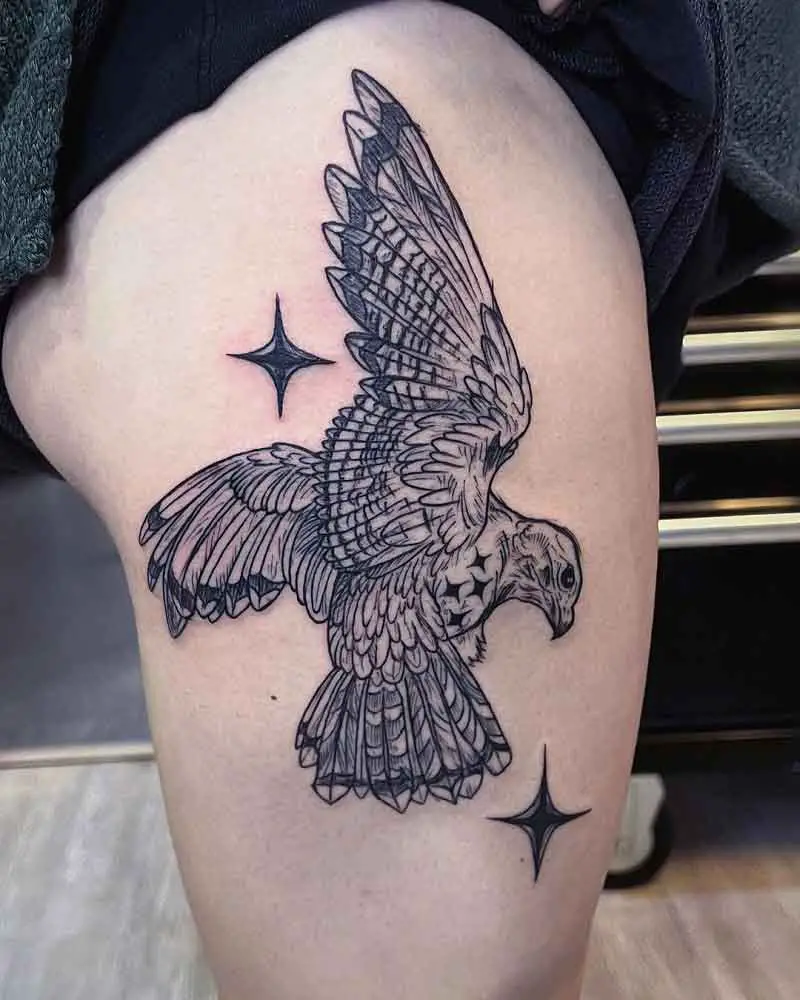 79.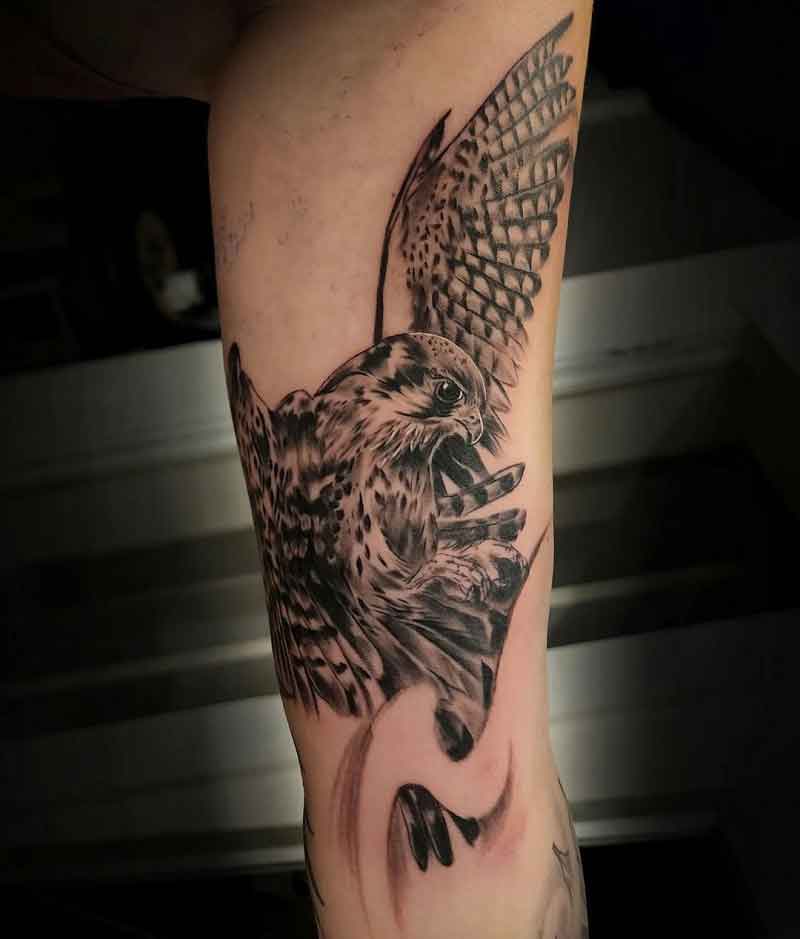 80.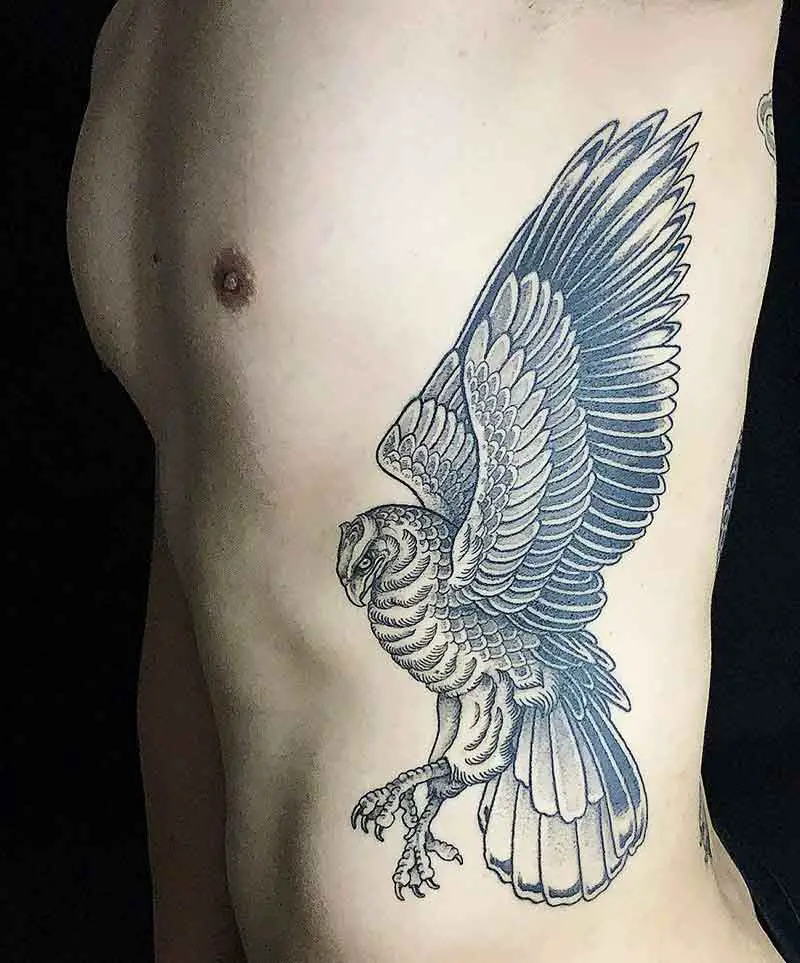 Egyptian Hawk Tattoo
81.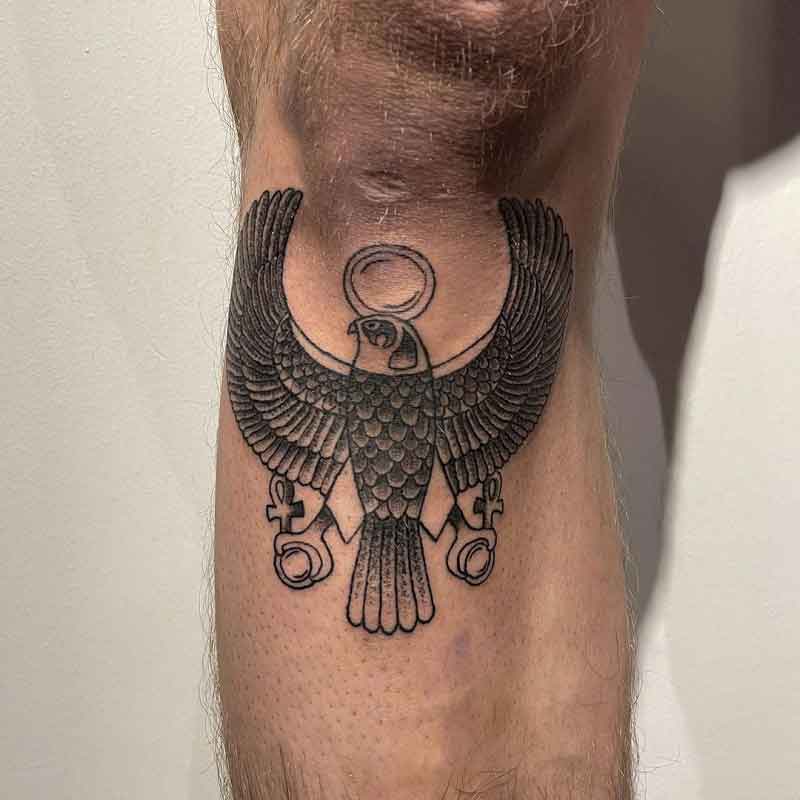 82.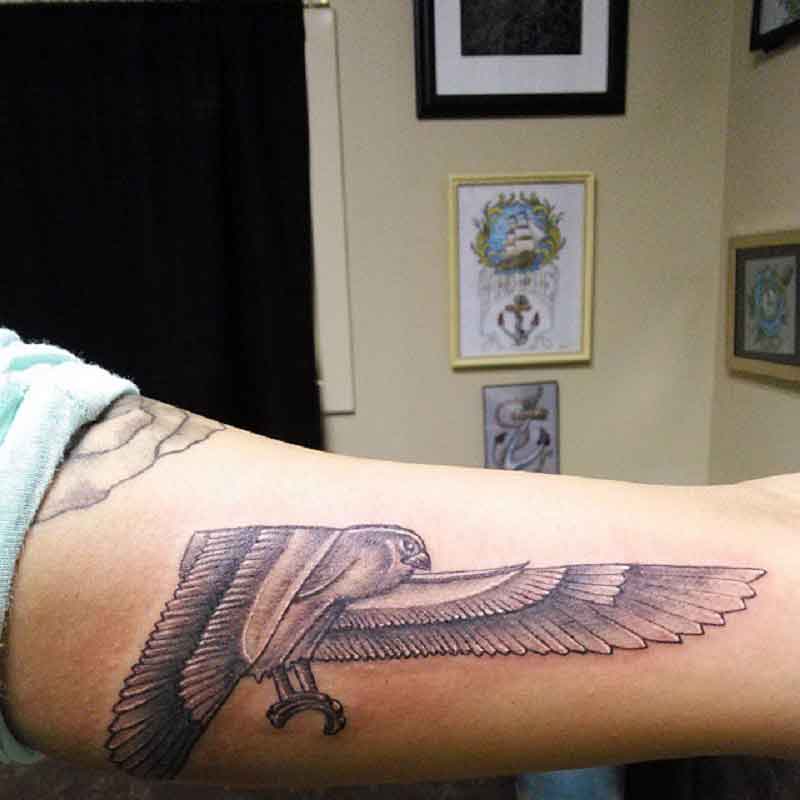 83.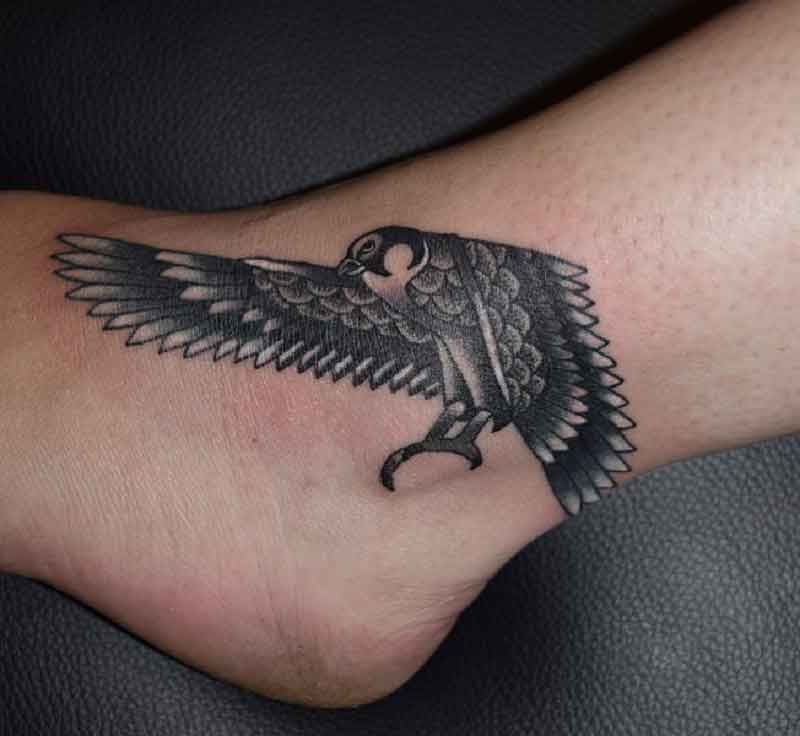 Hawk Throat Tattoo
84.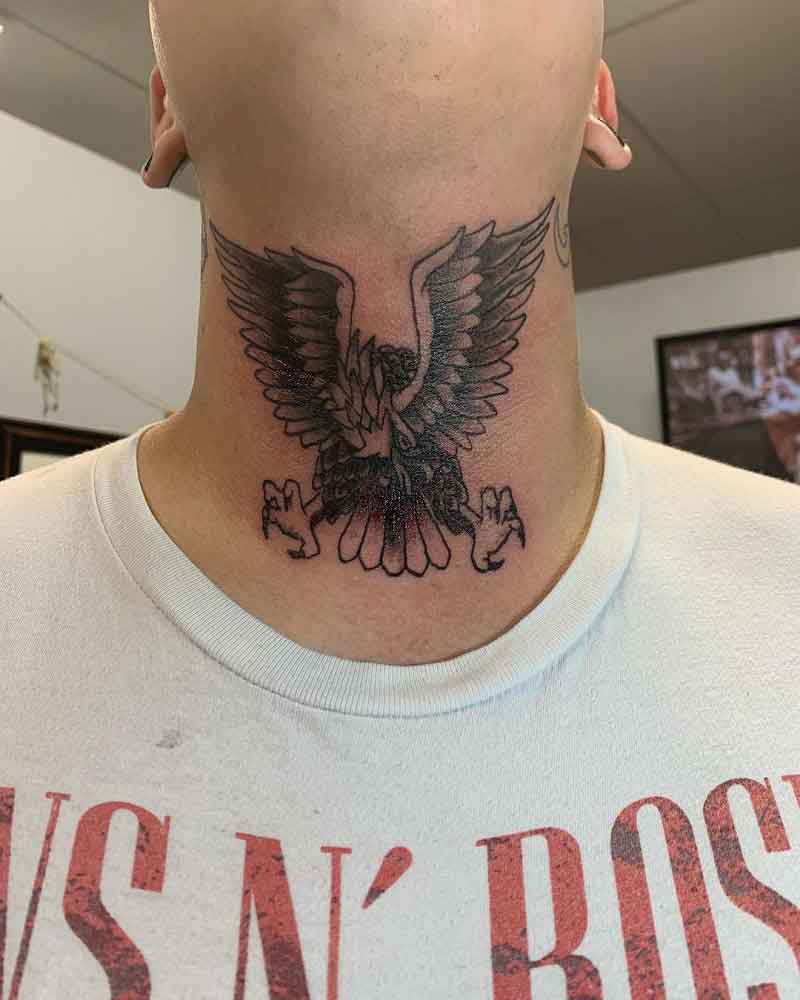 85.
86.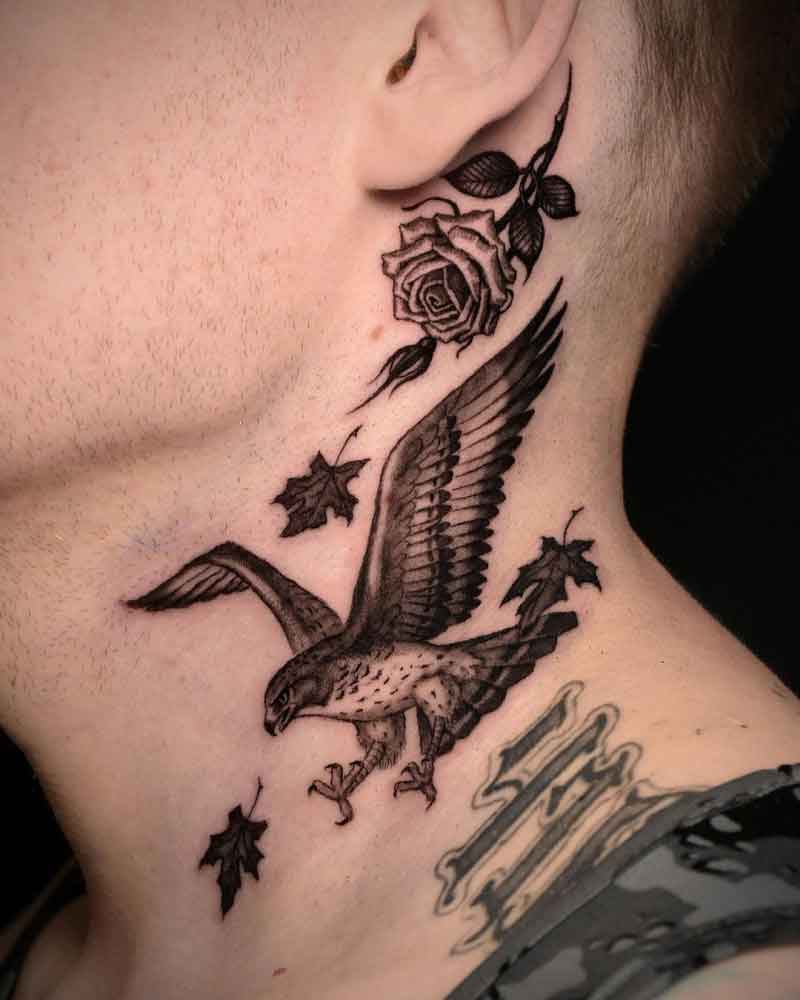 Love Hawk Tattoo
87.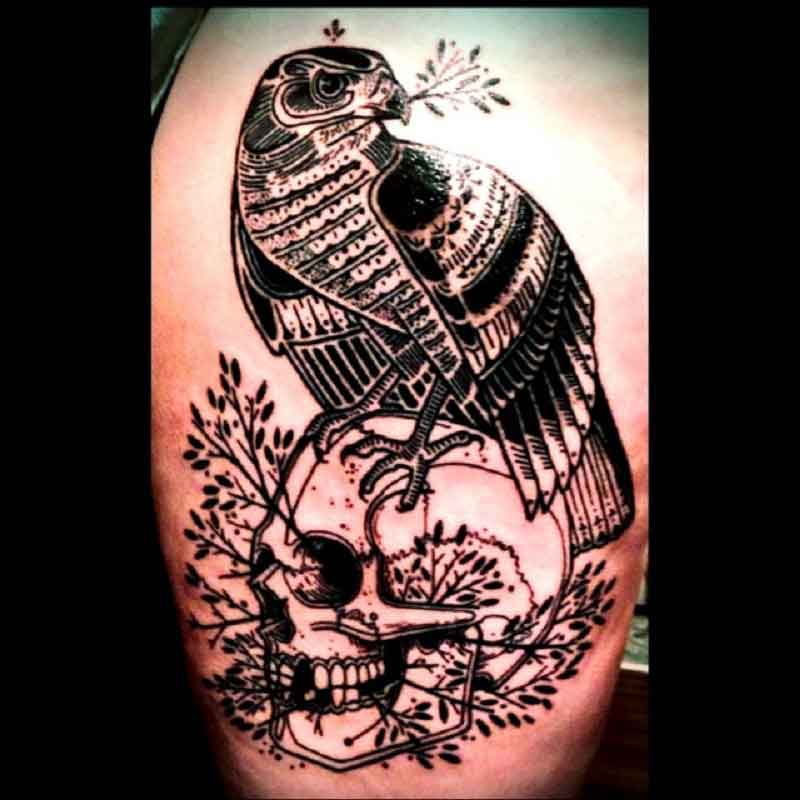 88.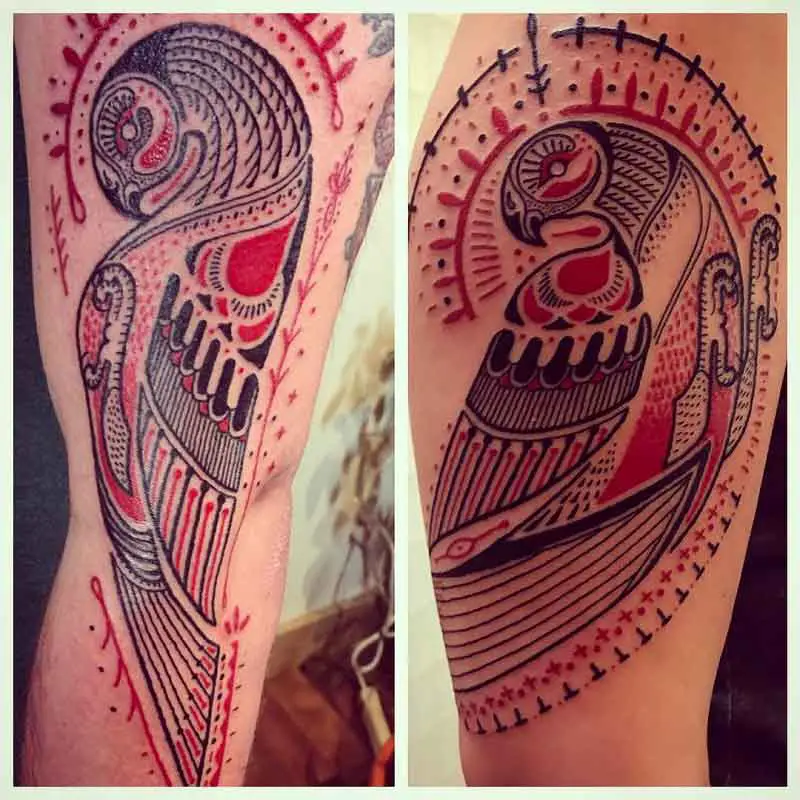 89.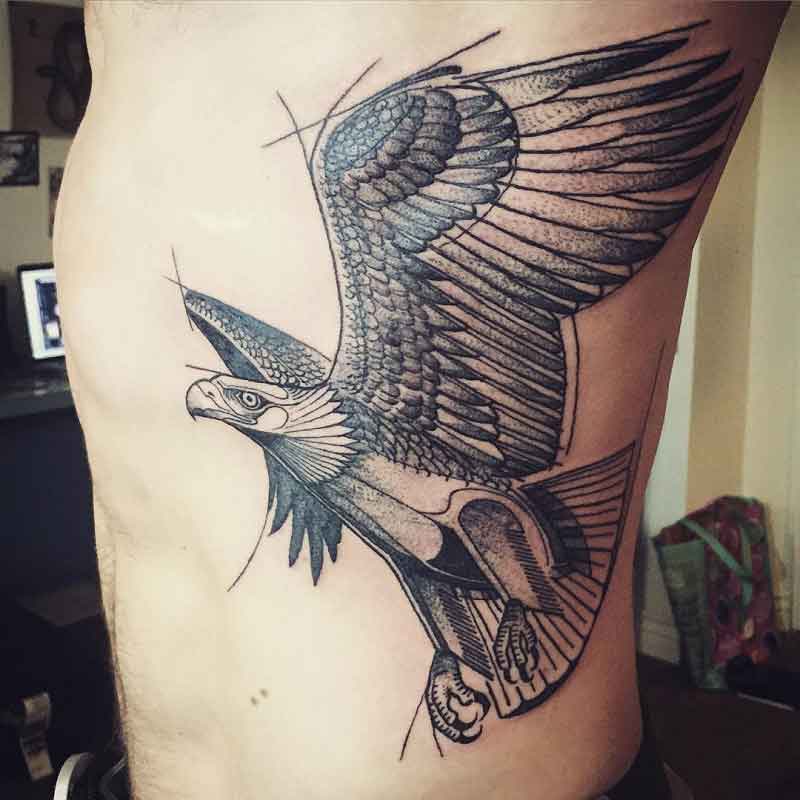 Conclusion
Hawk tattoos are popular, especially among those who admire the bird of prey for its grace and beauty. Tattoo design regarding hawks are popular because they represent freedom and power. So for your ease of understanding every particular design we have gathered here, we tried our best to describe the individual symbolism.
Hope you find the perfect one for you and make sure to get it inked by a professional only.
Happy Tattooing and have a nice day!
Frequently Asked Questions
1. What does a hawk symbolize tattoo?
If you're considering getting a hawk tattoo, remember that you're committing to a powerful symbol. Among the numerous qualities represented by the hawk tattoo are those of honor, intelligence, cunning, nobility, heroism, communication, and even victory in battle.
The hawk is a powerful emblem that can open your eyes to things you weren't seeing previously. You can benefit from the hawk's wide view and keen sense of observation as you make your way through life. There is no more fitting creature to have permanently inked on your skin.
It also has been said that the Hawk carries messages from God, the Devas, and the Angelic Realms. Acquiring the hawk's laser-like concentration will help you zero in on the details that will make or break your success.
2. What do hawks mean spiritually?
Spiritually, Hawks are a symbol of resolve, leadership, vision, clarity, foresight, gut instinct, and safety. They tend to appear when you've been put on this earth for a certain purpose and may use some extra motivation to see it through. Hawks are revered as spiritual messengers.
3. What does a hawk symbolize in Native American culture?
Hawks are sacred to Native Americans, who believe they deliver messages from the afterlife and serve as protectors. There was a long-held belief among Native American leaders that hawks served primarily as warning signs and a source of safety in times of crisis.
When it comes to the East, hawks serve as guardians, and their symbolism includes integrity and sharp eyesight. True-telling hawks are trustworthy warriors. A hawk's cries as it flies overhead can be taken as a warning, while a hawk's dive-bombing can be taken as a challenge.
Native American shamans say the shrill, eagle-like whistle of a red-tailed hawk is a sign "that you should clear your thoughts." Constant sightings of a hawk with white feathers are a sign from the Creator that a miraculous event is on the horizon.