Ok, let's say you're searching for the perfect hand tattoo to wear.  What would you go for when confronted with loads of awesome hand tattoos for men? You may go for the simple or the complicated.  Maybe the over the top design is more your style. Is the hand tattoo you want something a little more sentimental? Scary or perhaps goofy may be what you're looking for.
FINDING YOURS FROM PERFECT HAND TATTOOS FOR MEN
It's really not hard to spot the right design for your hand. If your hands are large then your options are quite wide as you can easily go for large images or multiple images and symbols that represent who you are. For men with slender hands, it might be a little more challenging to choose the best tattoo that will fit your hands and still look masculine. To get you started here are twelve amazing hand tattoos for men that you must check out.
#1: FLOWERS AND SLOGAN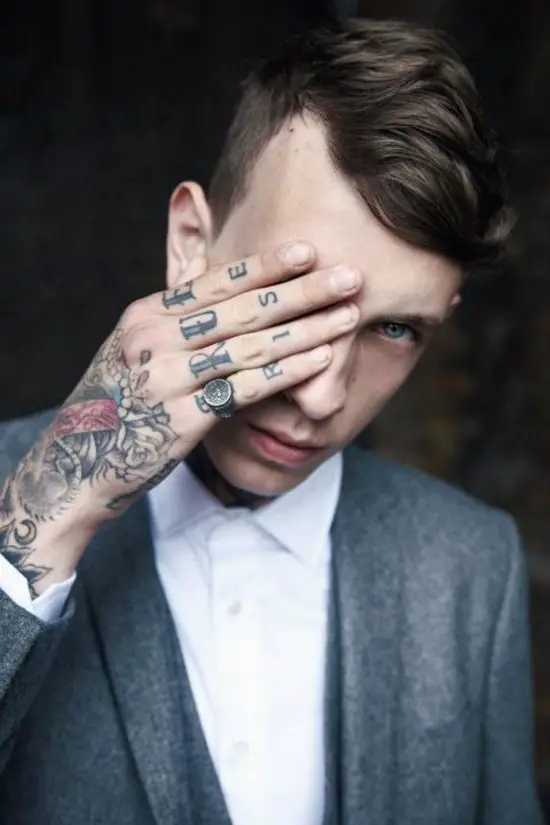 Much can be said about this hand tattoo which blends together many images to bring across his idea.  The letters on each finger reveal his slogan which may carry special meaning for him.
#2: THE ZOMBIE MASK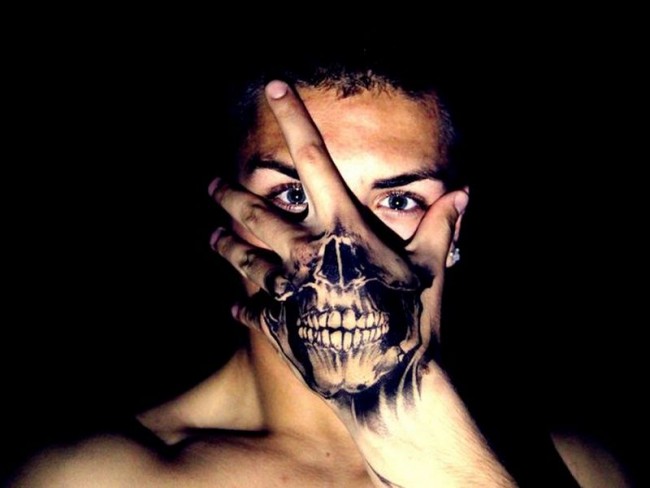 Now, this is a seriously scary hand tattoo meant to create a terrifying illusion. It's realistic ink work makes it easy for this guy to pull a mean prank or scare the sh*t out of you.
#3: ARTISTIC PATTERNS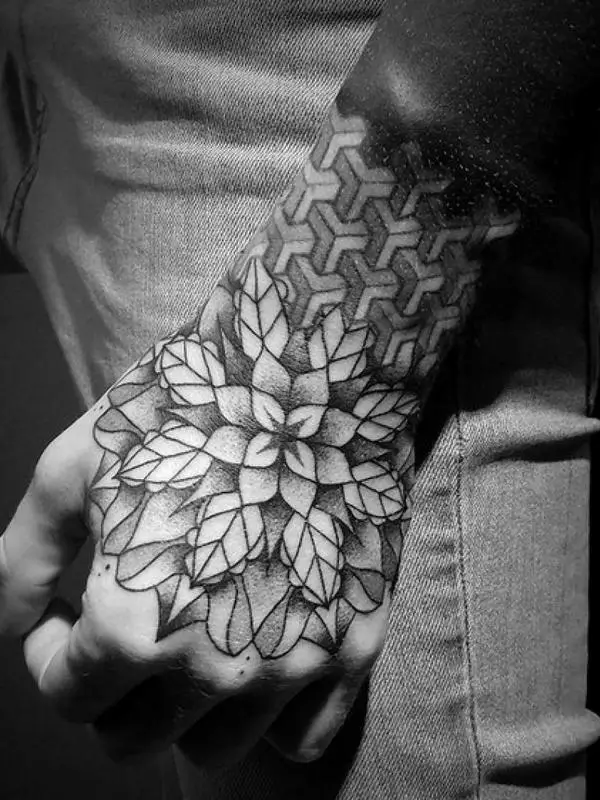 Artistic patterns like these are favorites among men who love hand tattoos.  This tattoo could easily belong to the tough guy as well as to the sensitive artist. This well-crafted design is certainly a winner in anyone's book.
#4: TINY BLOOMS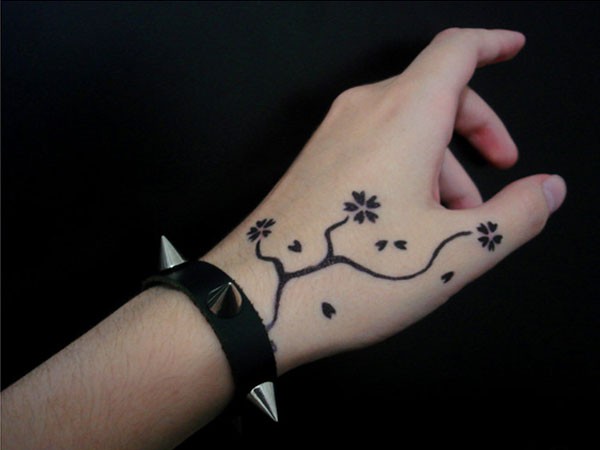 How about this simple design that does not take up much space?  Black ink is all that's required to pull this off.
#5:  HEAVY HUSTLE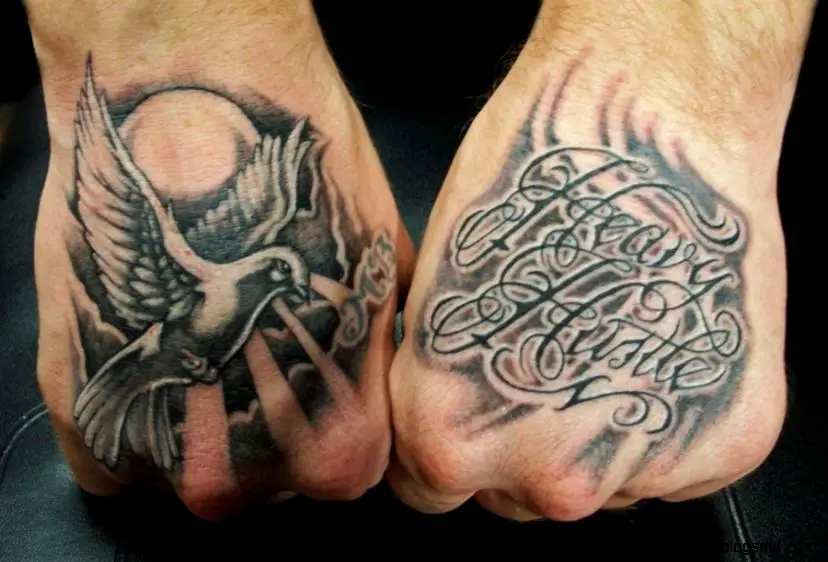 Highly detailed graphics and text on both knuckles are a hit for this guy.  This is the kind of hand tattoos for men that will grab attention and make potent statements.
CATCHING ARM SLEEVE TATTOOS FOR 2017
#6: MANY IMAGES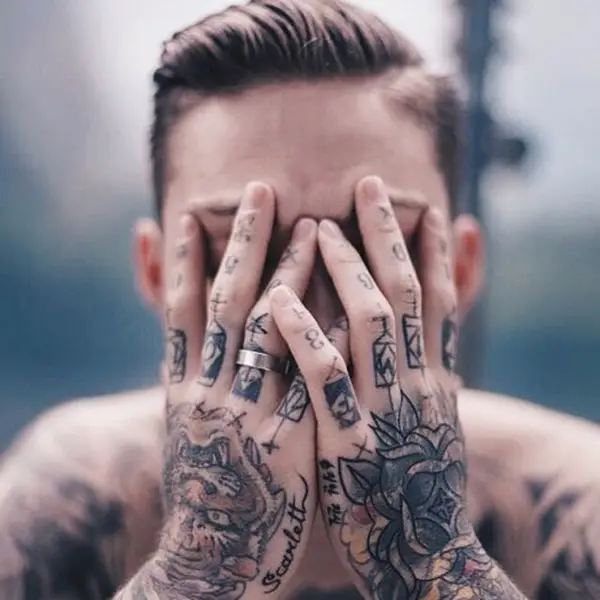 You might have a lot to show on your hands like this guy. Anything from flowers, animals, texts, and symbols could hold on both hands as long as there's space.
#7: SKULL AND CROSS BONES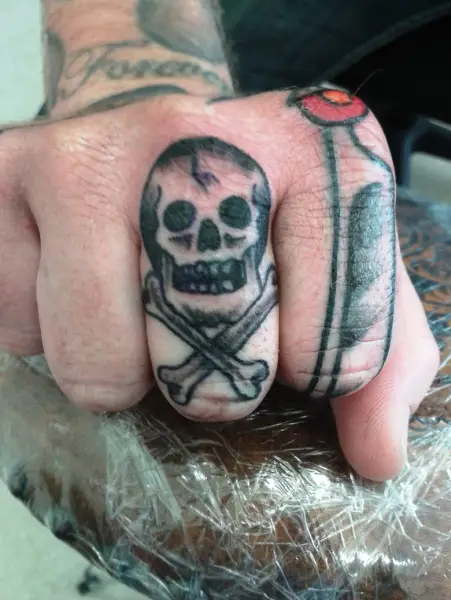 Hand tattoos for men also feature skulls and cross bones so here's one on this guy's finger. Perhaps this means death or danger or is simply there just for fun.
#8: COLORFUL SLEEVE TATTOO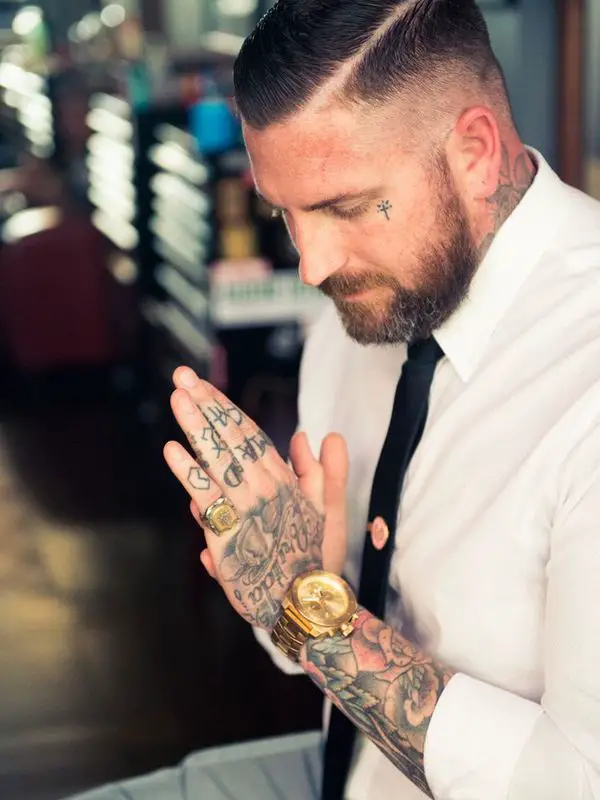 Corporate types like this man may get away with a colorful hand tattoo. The expertly done inking will certainly attract attention, even that of the boss.
#9: ROSE ALONE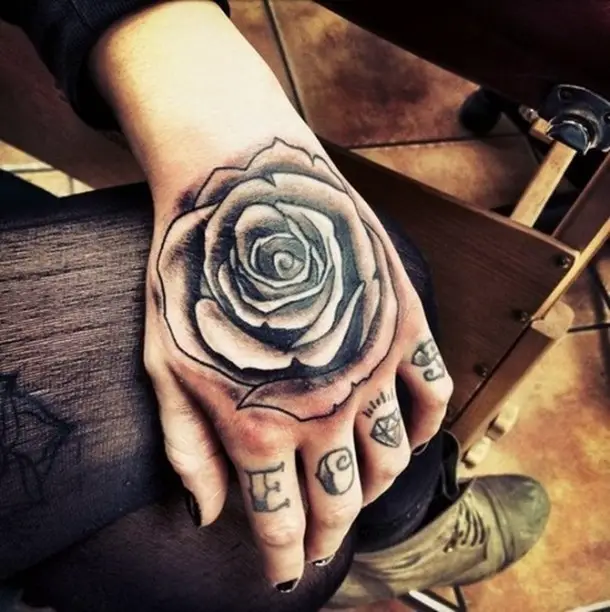 If the aim is to show sentiment a black and white rose design like this one could be just the ticket. Predominantly done in black ink this design shows off the skill of the tattoo artist quite well.
#10: INTRICATE INK WORK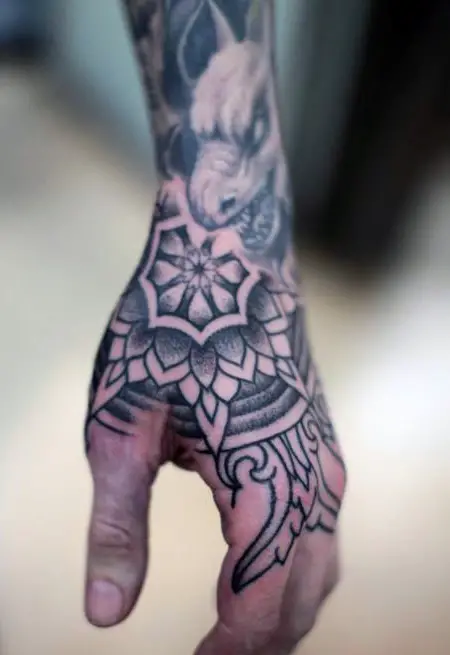 There's no doubt that this intricate ink pattern will cause others to pay attention. It's definite that this guy knows exactly what he wants on his hand.
#11: FLORAL INSPIRATION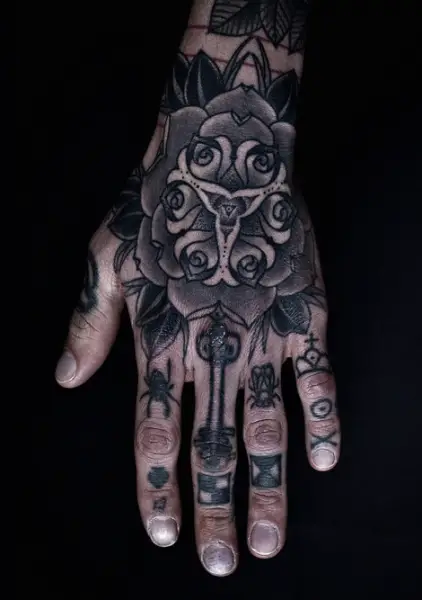 Here's another example of how hand tattoos for men have incorporated the flower in their design.  Check out the way the artist has used black to bring out the floral details.
#12: TRIBAL HAND TATTOOS FOR MEN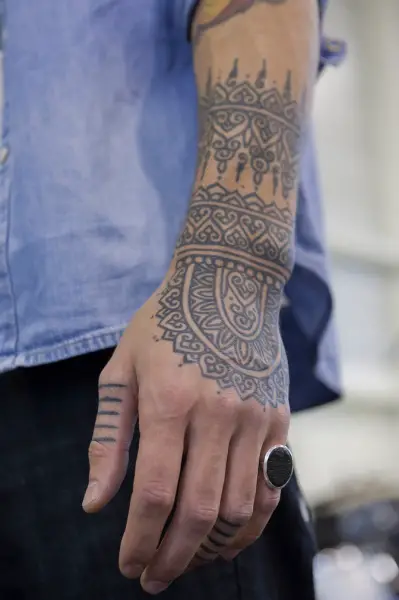 Nothing beats a well designed tribal hand tattoo that men would be only too happy to wear.  This skillfully done tattoo takes a great deal of care and patience to achieve.
Still, want to see more awesome hand tattoos for men?  There are tons of excellent designs that will suit any man no matter where he's from. Take the time to check out the hand tattoo you want and consult your tattoo artist too.