When it comes to tattoos, we always want to seek out the best category, designs, and ideas. And the back of thigh tattoos is one of our favorite categories. Therefore, we were more conscious when finding the most eye-catching tattoos, especially for all you ladies.
Women enjoy adding body art to their already cute legs as tattoos enhance the appeal and give them a more prominent reason to flaunt the legs in public (if and when they want). Though a back of thigh tattoo is a cool choice, it is a tricky decision as there are a plethora of options to choose from. Moreover, you get a larger palette to show your creative and decorative artwork with the advantage of camouflaging it easily. So just like your striped skirt and red lipstick, a tastefully done back of thigh tattoo can also make your man crazy.
45 Back Of Thigh Tattoos To Make The World Crazy
Thigh tattoos are very special because the thighs especially the back of the thighs are one of the coolest parts of the body. And when decorated with a well-inked tattoo, they become more attractive. As these tattoos are a permanent yet astonishing accessory, choosing the right design that becomes a work of art is very important.
There is no limit for ideas and you can ink anything like stars, quotes, roses, butterfly, dreamcatcher, flower, skull, mandala and even portraits. However, ribbons and bows are special designs that most women love for their back of thigh tattoos. Ribbons with laces in 3D, watercolor or sketching look awesome on thighs. And they really give a naughty and mysterious touch to the personality of the inked person.
So let's not wait anymore and explore this list of fascinating back of thigh tattoos.
#1:

#2: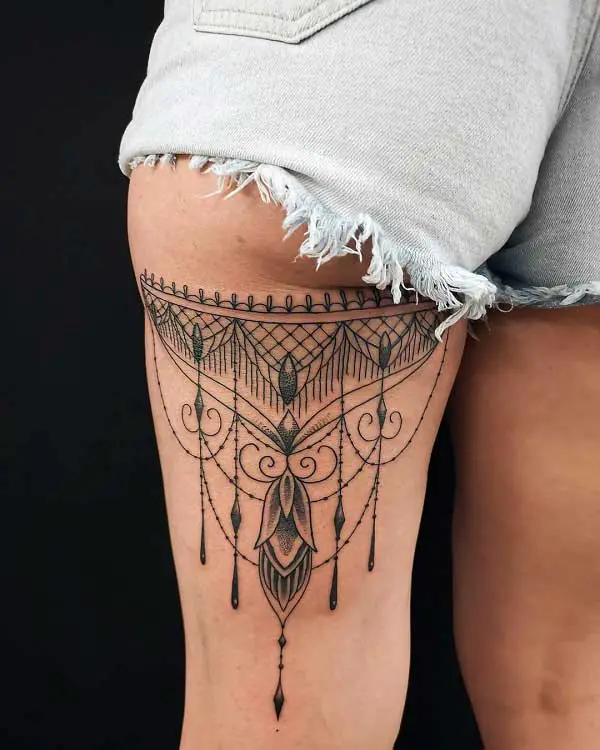 #3:

#4: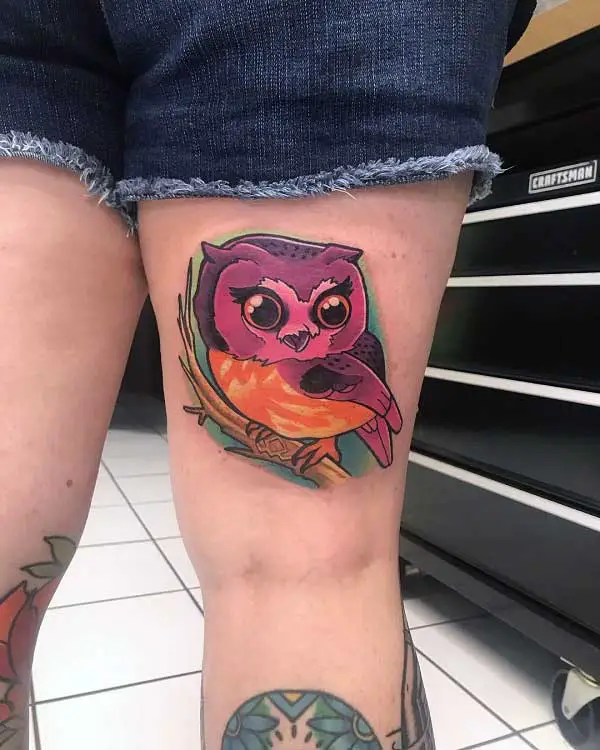 #5: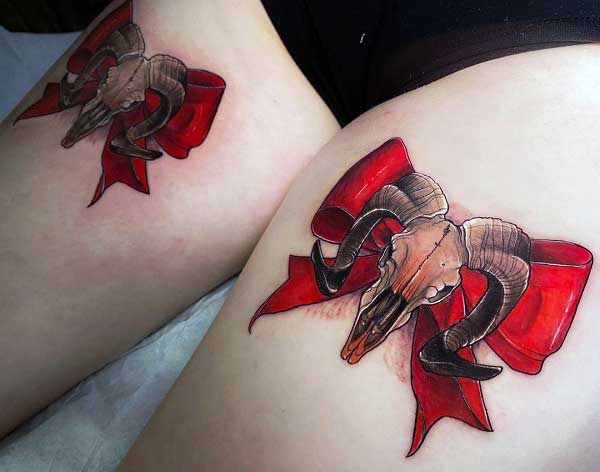 #6: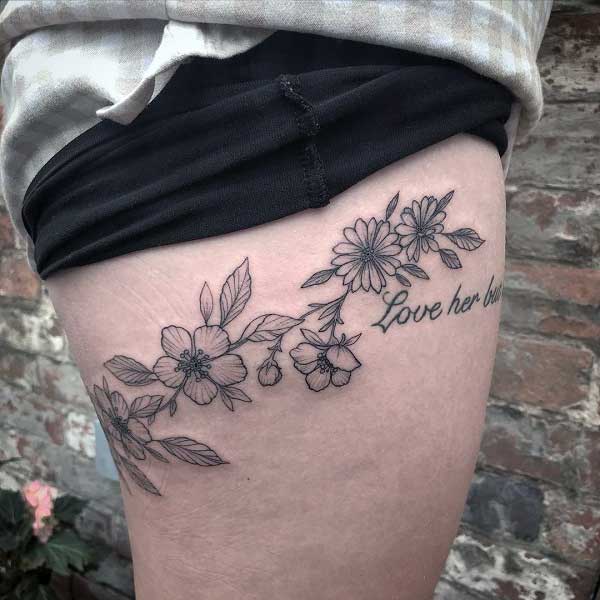 #7: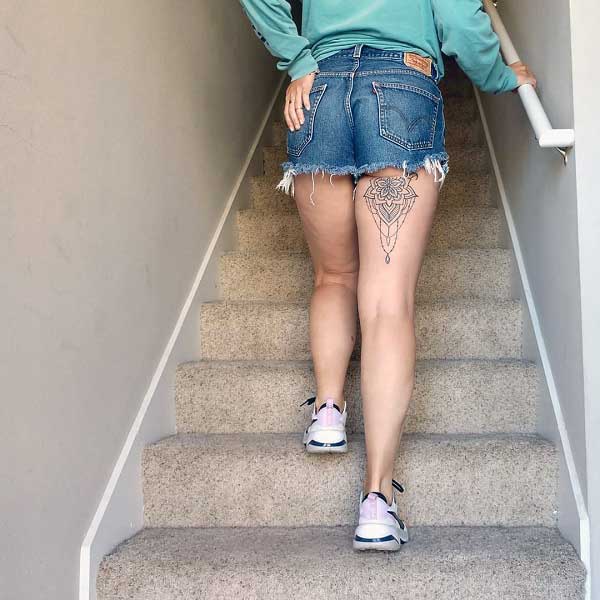 #8: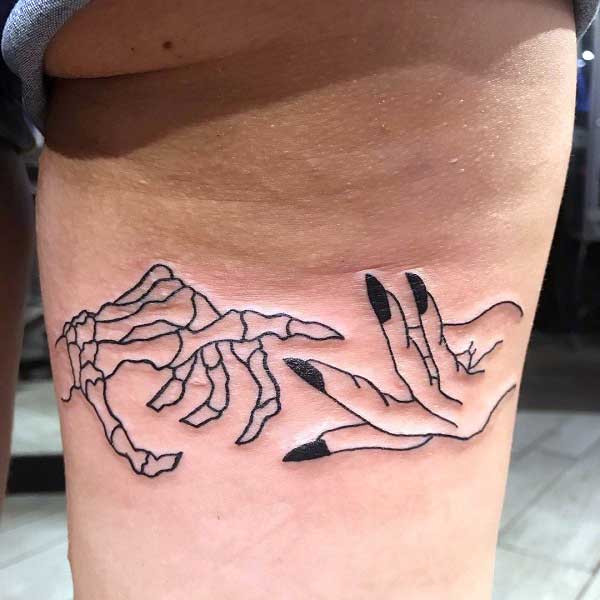 #9: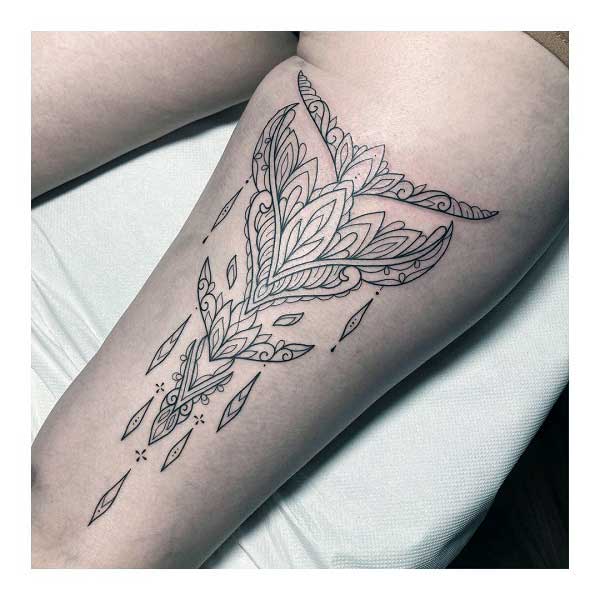 #10: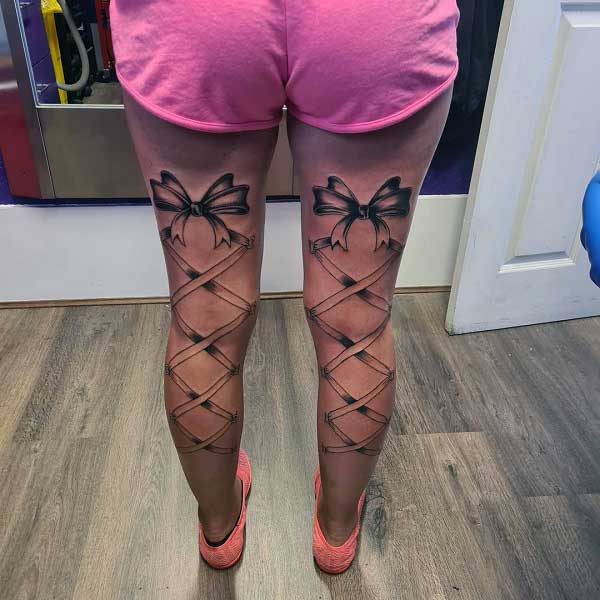 #11: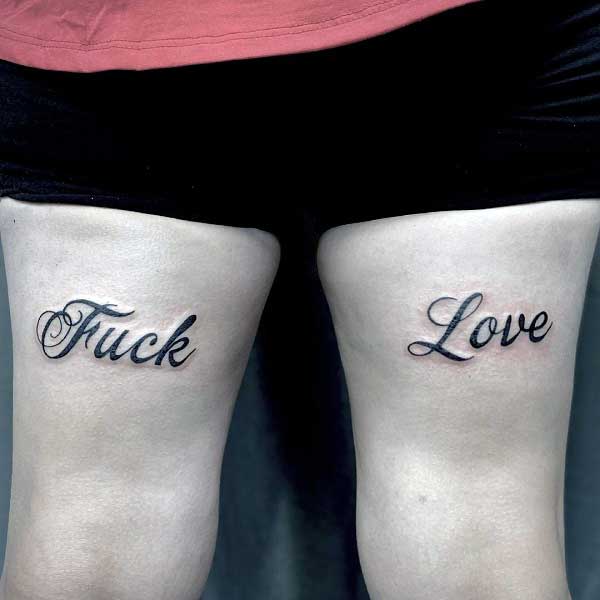 #12: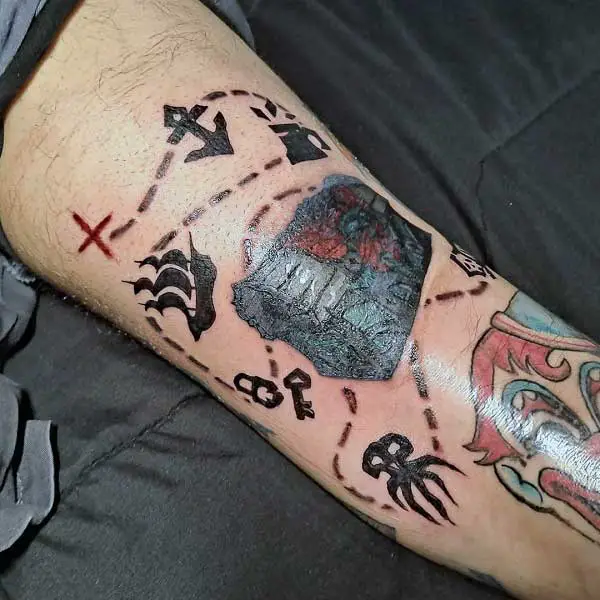 #13: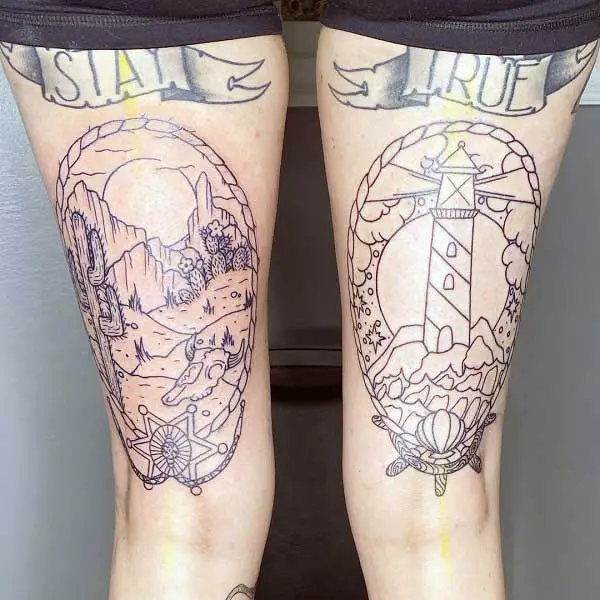 #14: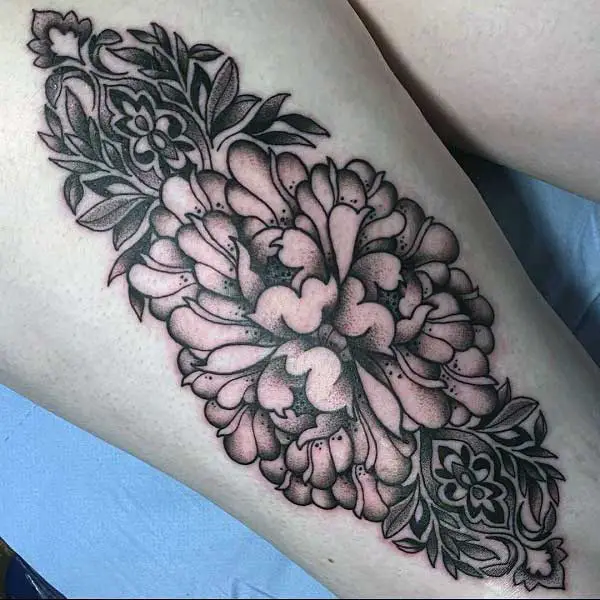 #15: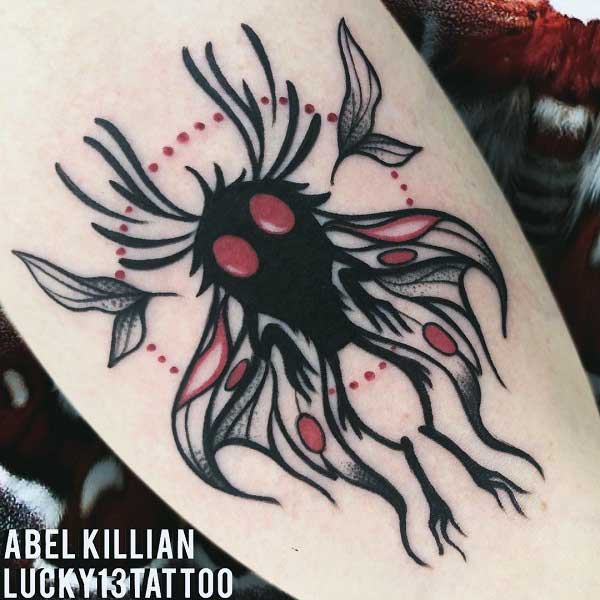 #16: Beautiful Red Ribbon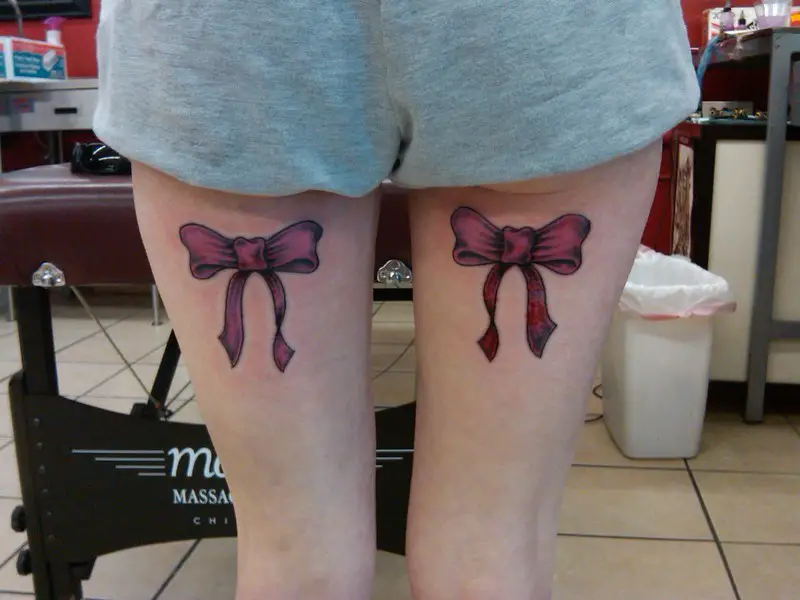 Aren't they look real? This design is simple yet sultry. And it is looking so hot on the toned thighs.
#17: The Bamboo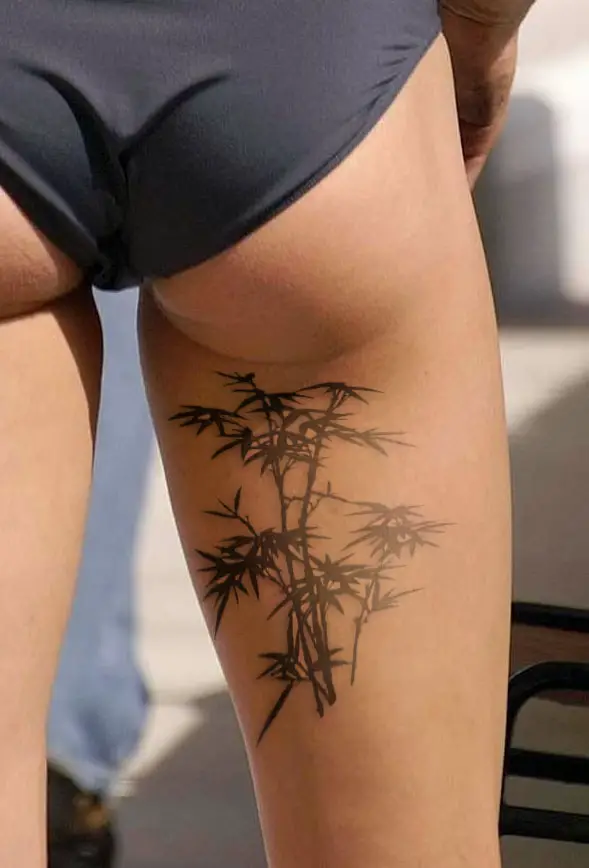 Bamboo tattoos are very popular in many cultures such as Japanese. They symbolize courage, longevity, and constancy. Here the bamboo tattoo we have picked also represent feminism at it's best. Just loving the way each leaf is inked!
#18: Calligraphy On Thighs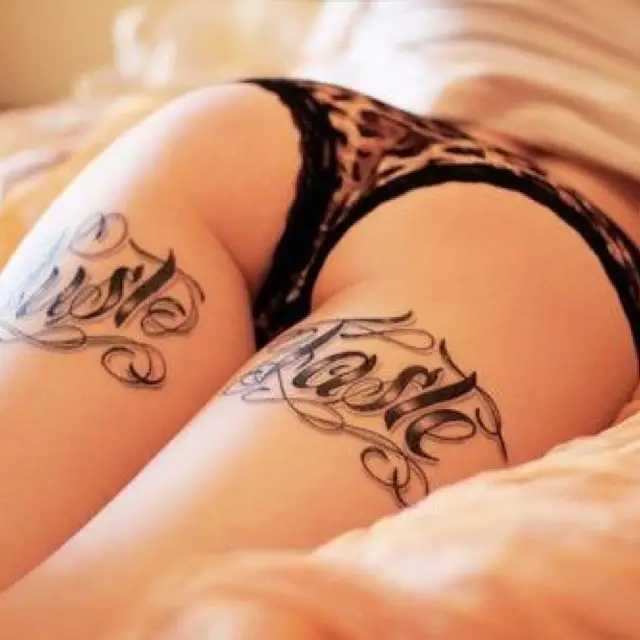 Wow! what a calligraphy. One-liners and one-word tattoos are a great choice for the back of thigh area. If you don't want to reveal much, this is a style for you. Just a word is enough to say it all.
#19: Disney Princesses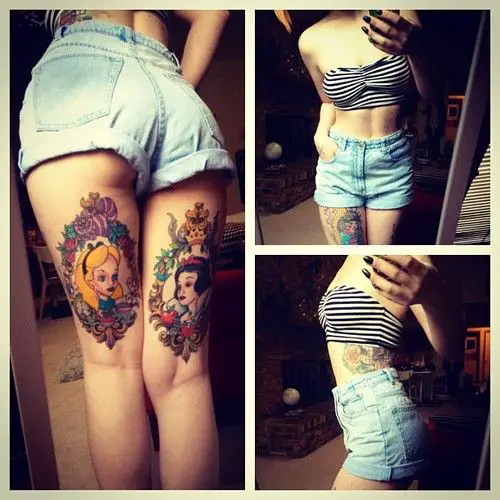 She is a fairy tale lover and strongly live the dreams. Those colorful and elaborative portrait tattoos with Disney's famous princesses are awesome. Isn't inking your favorite character on thighs a great idea?
#20: Black Bows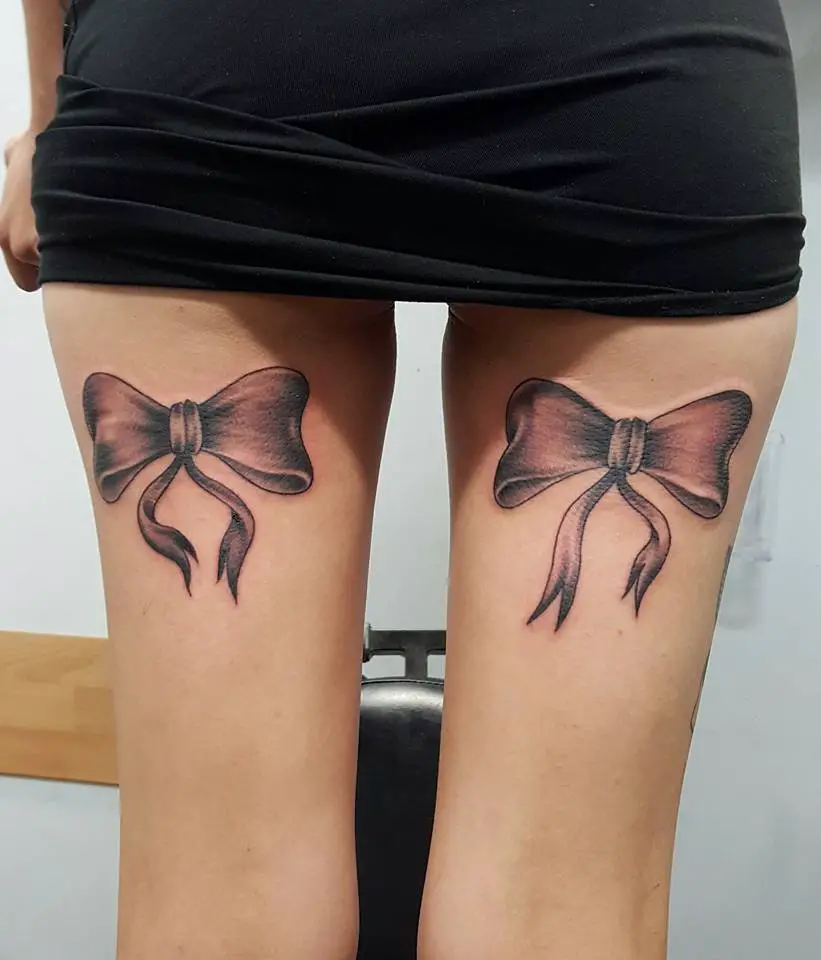 Bows are a very popular and classy design subject. Brides love to get bows ink on the back of the thigh to celebrate the custom of a bridal garter. While the silk garter is removed, these tattoos on thighs will always be with the bride reminding her of the new beginning.
#21: 3D Bow Tattoos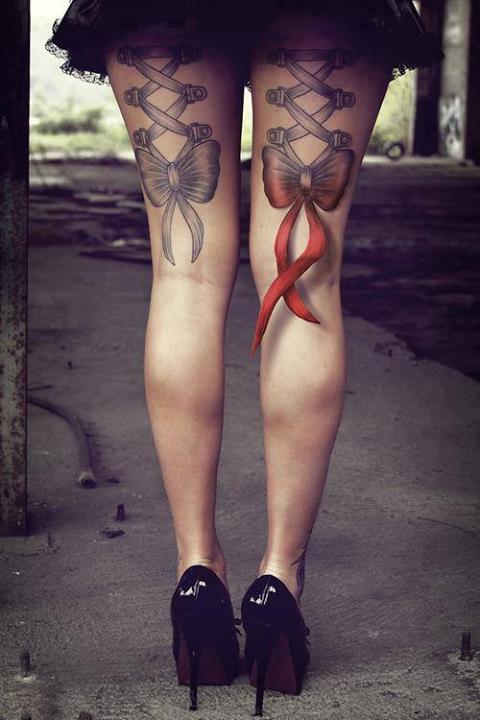 Another set of bow tattoo with more details. This gives a feels of stockings with a remarkable 3D effect. We love the transit of color from grey to red in one of the tattoos. It looks easy but it needs great skills to make such tattoos.
#22:  The Text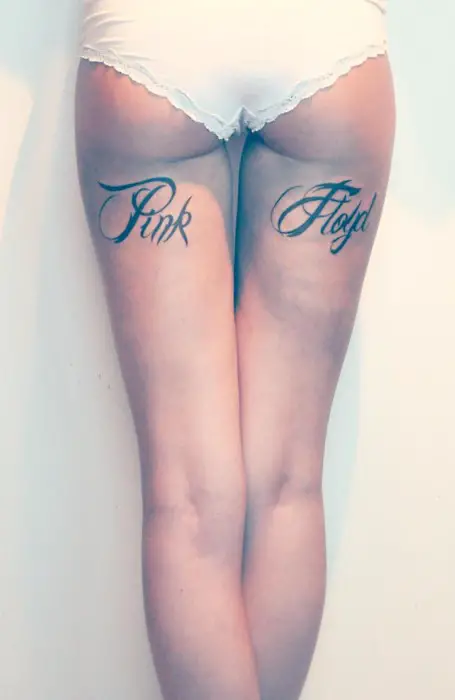 As we said before, words in different calligraphy fonts look awesome and this classy tattoo on the beautiful thighs is a fine example to prove it.
#23: A Red Rose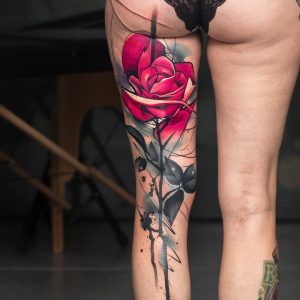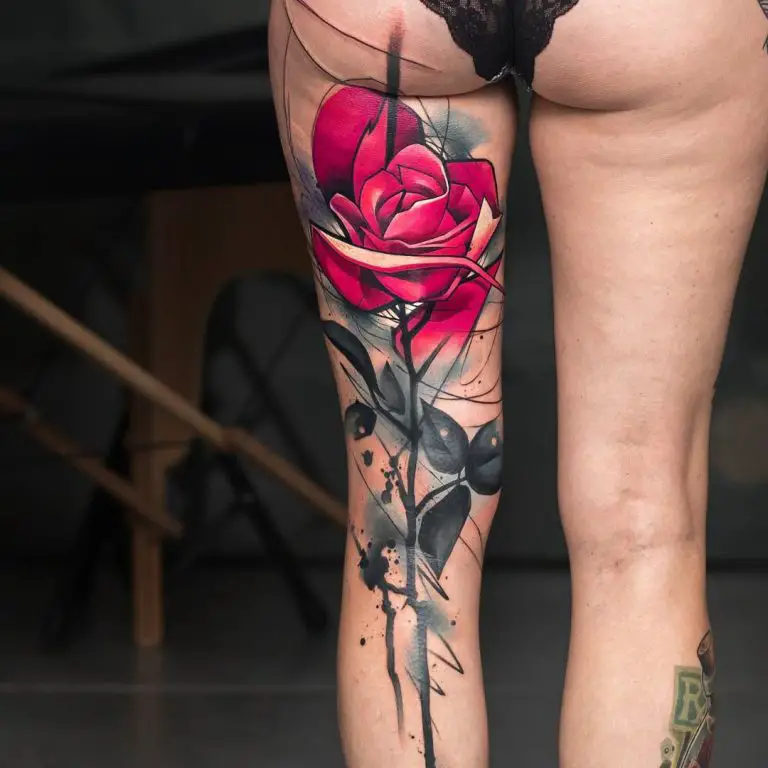 What a dramatic back of thigh tattoo is this! Just look at the detailing. It looks more like the strokes on a paper canvas than on skin. This is a tattoo that is impossible to forget.
#24: Sultry Snakes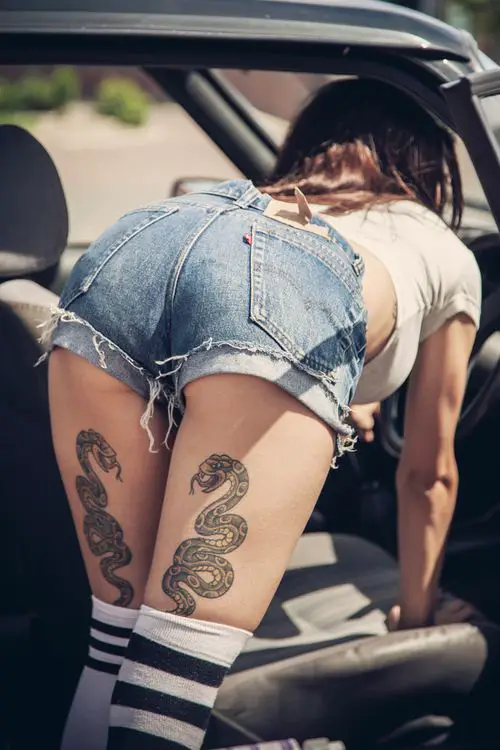 Very precisely done, these snakes sneaking at each other have minute detailing and look very intriguing. Moreover, the placement on such an eye-catching spot makes them more interesting. Get them and very short shorts to flaunt them.
#25: Roses In Crosses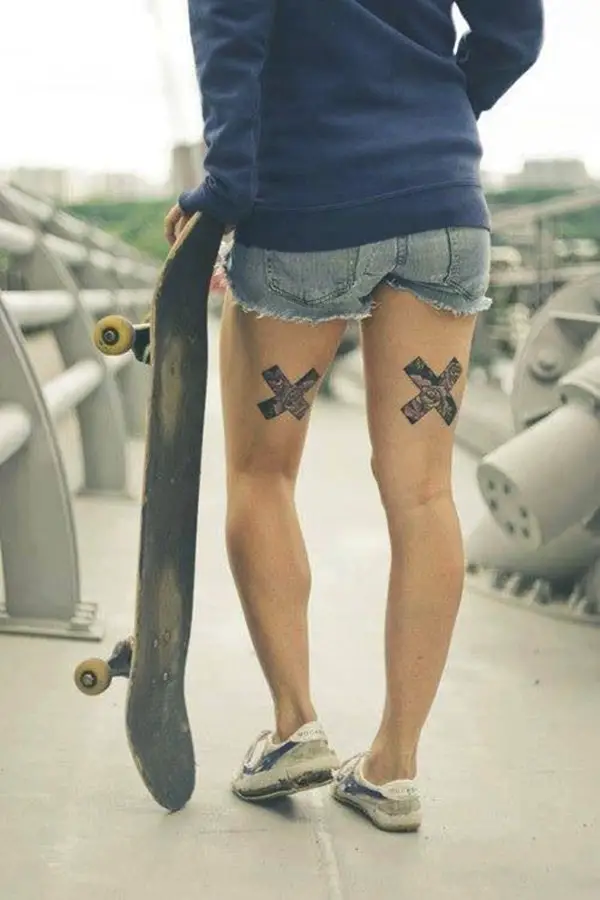 Women love roses and they don't miss any chance to keep them closer. Having such interesting back of thigh tattoos is definitely a unique way to ink your favorite flowers.
#26: Bejeweled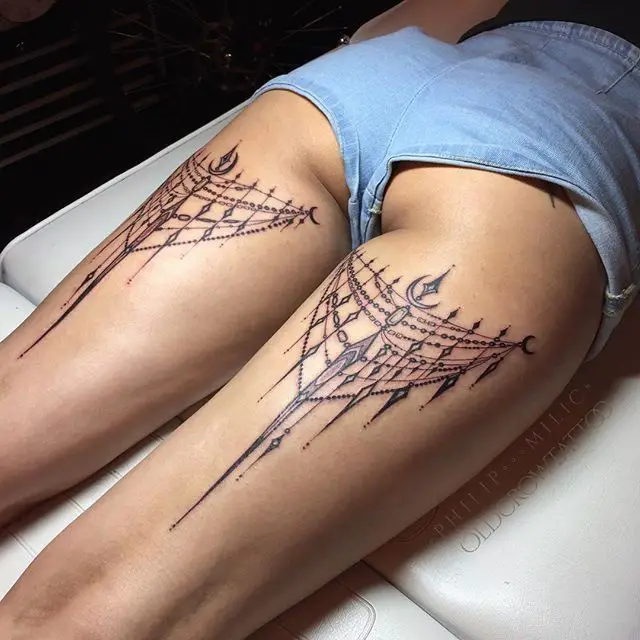 Jewelry is a favorite thing for women. So why not get your jewels permanently on your skin? These bejeweled dreamcatcher tattoos can turn heads and are assured conversation starters. A design like this lasts forever.
#27: Ribbon And Lace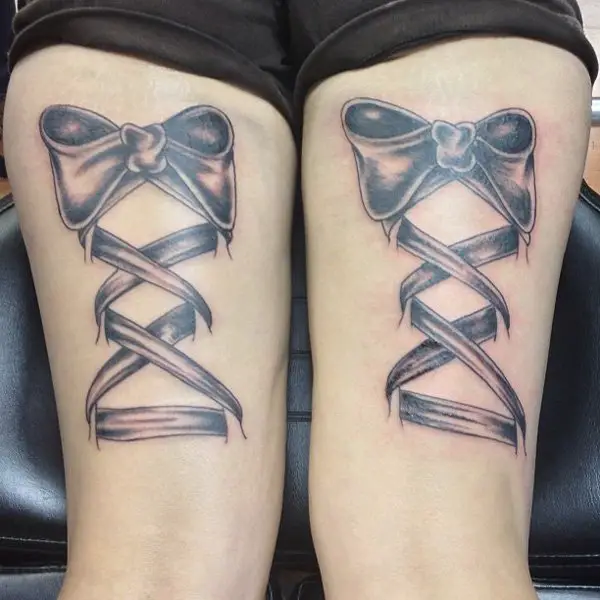 We can't get enough of these ribbon and lace designs for the back of thigh tattoos. They are so loved by women of all ages that it's difficult to ignore them. And when you have such an elaborative and realistic tattoo, it deserves to be on our list.
#28: Lotus And Beads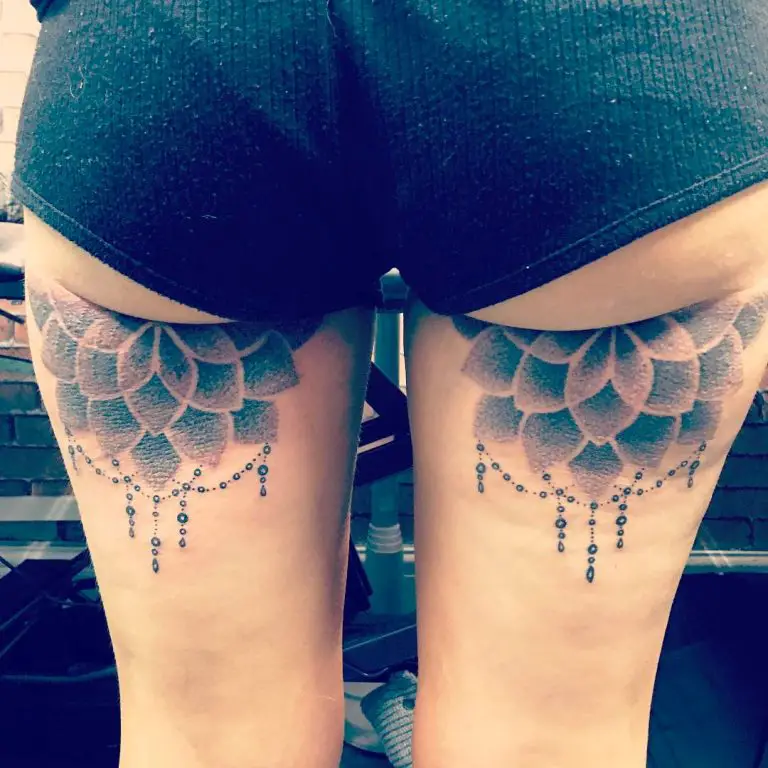 It's the meticulous design that is inked with such high precision that made this tattoo our instant favorite. Just look how beautifully the leaves in graduation complementing those booties and the chain of beads finely accentuating the entire design.
#29: Good Words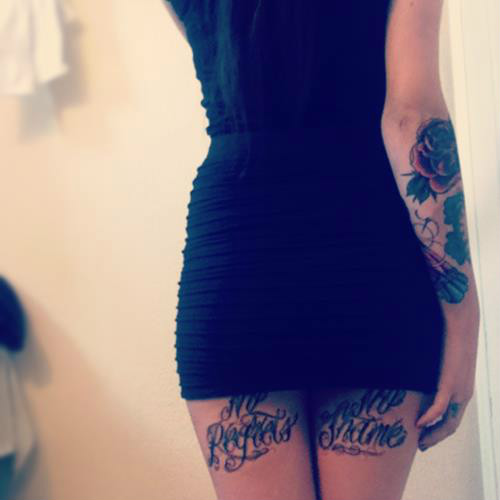 You could choose any name, a date or anything that is closer to you for a tattoo like this. With that font, this back of thigh tattoo gives a vintage feel. The calligraphy looks grand and royal.
#30: Flowers And Quotes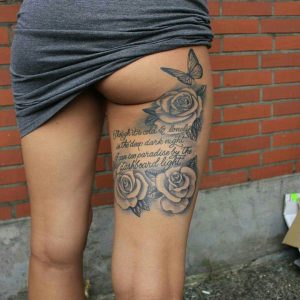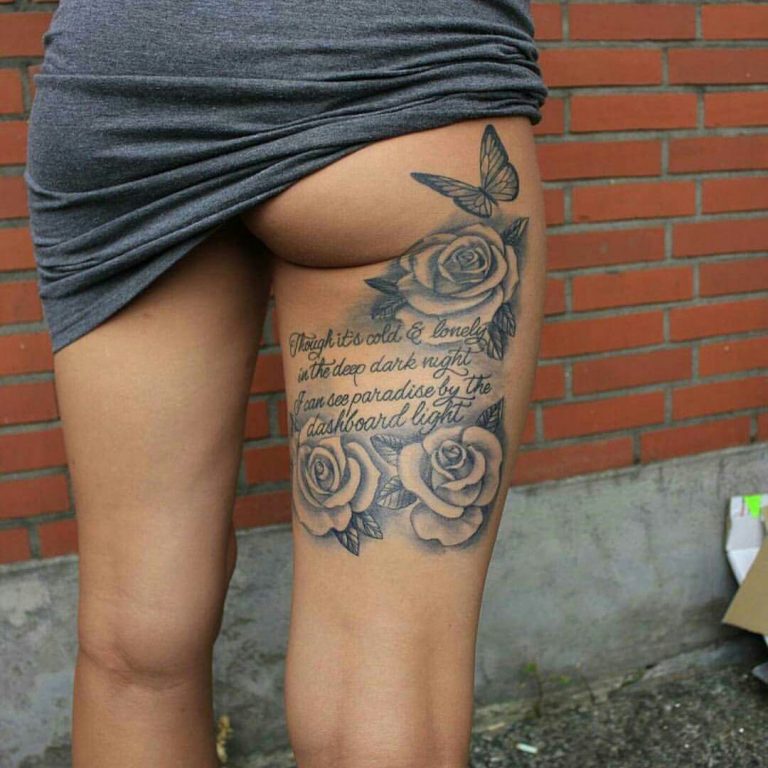 #31: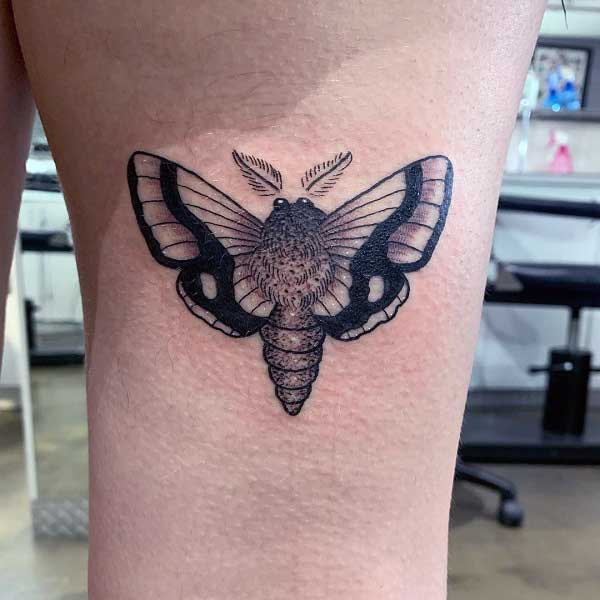 #32: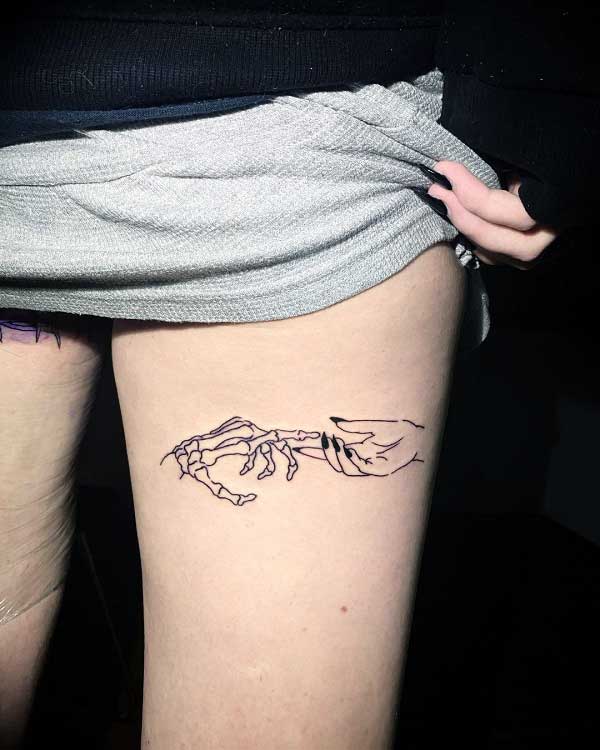 #33: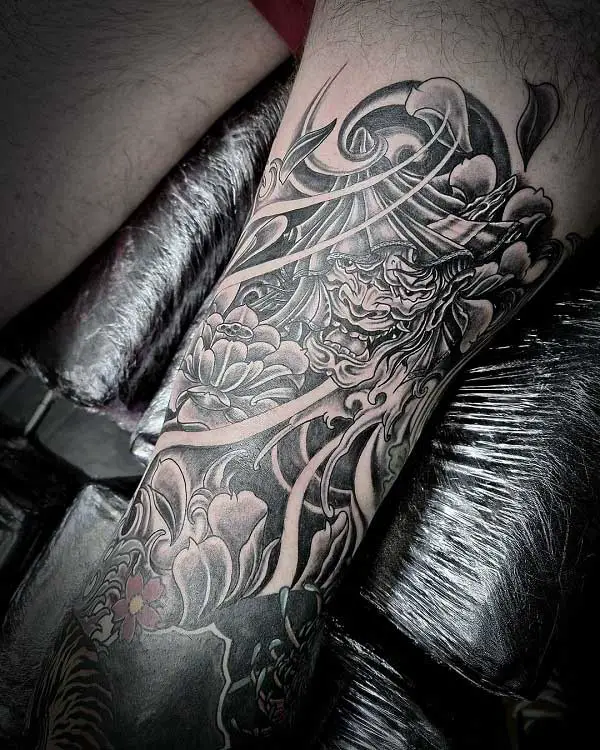 #34: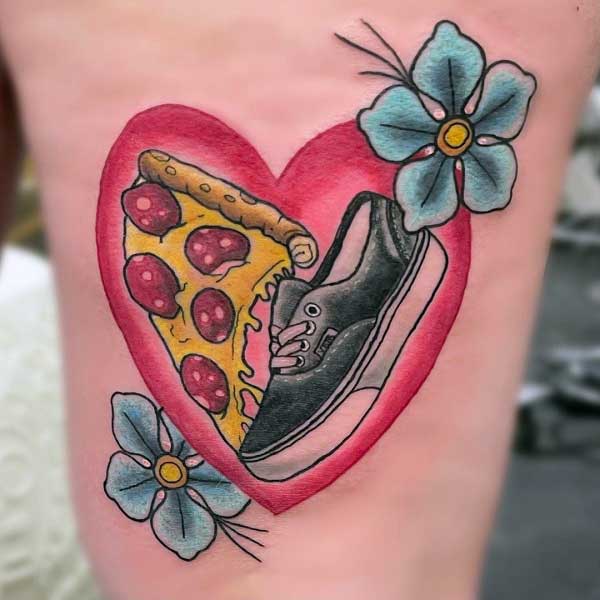 #35: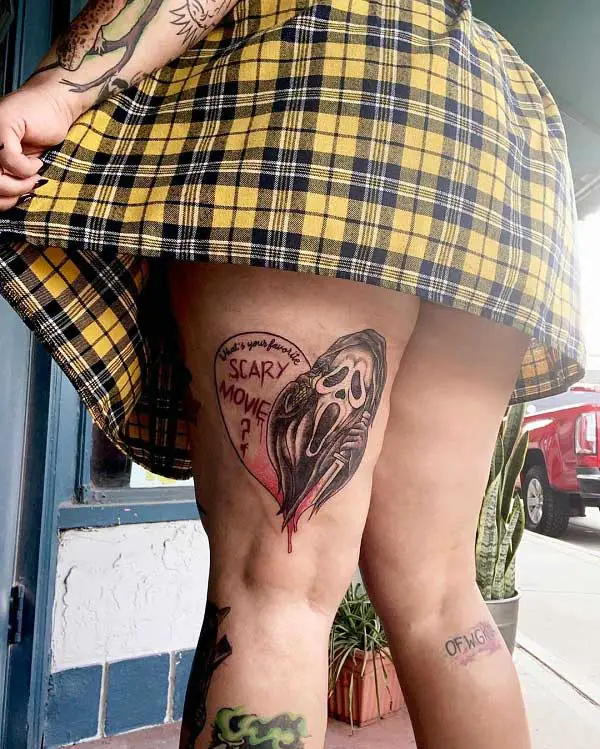 #36: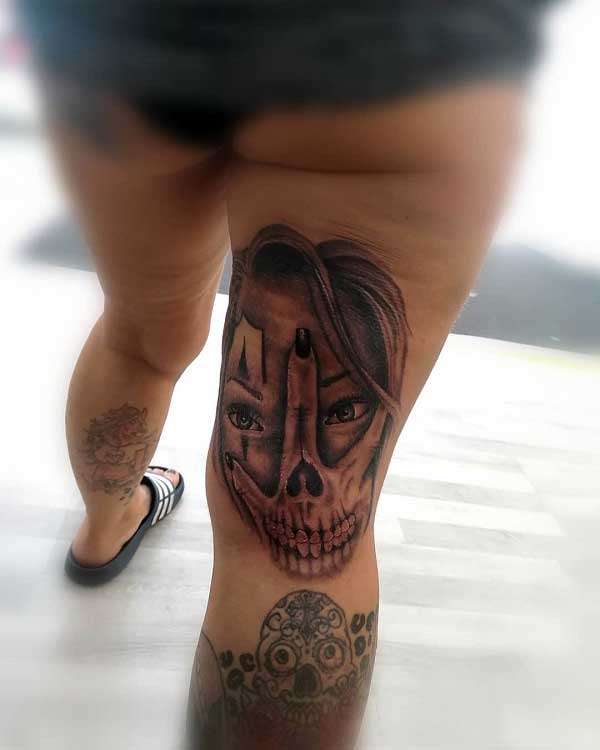 #37: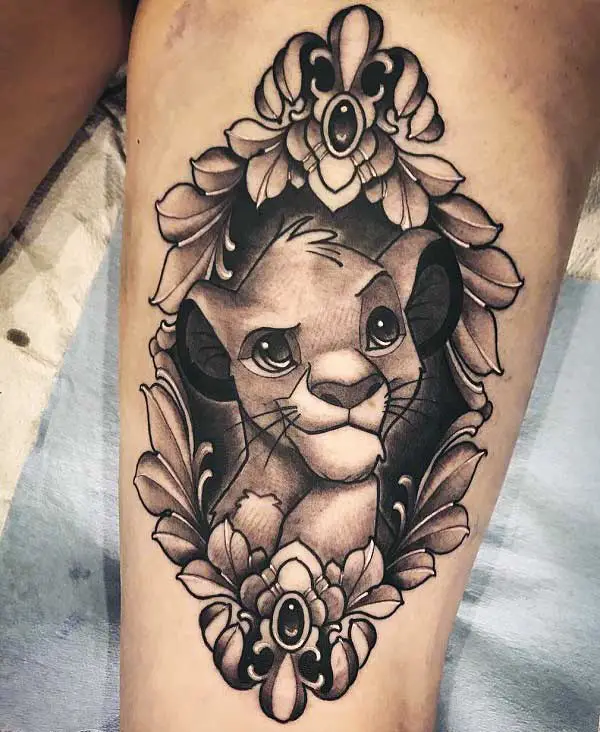 #38: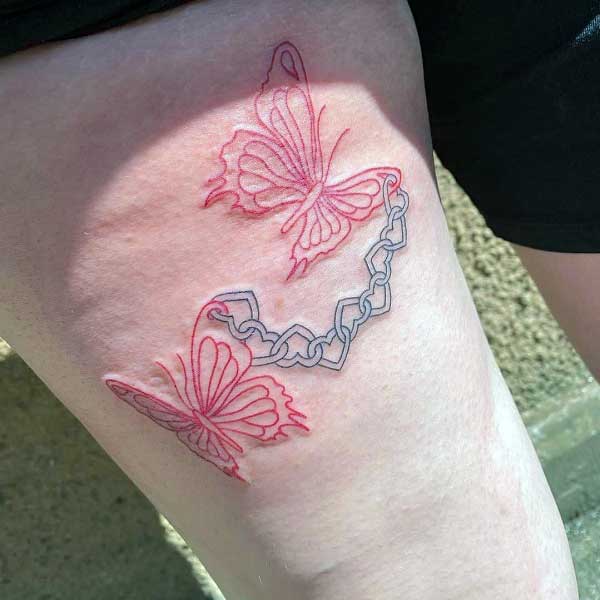 #39: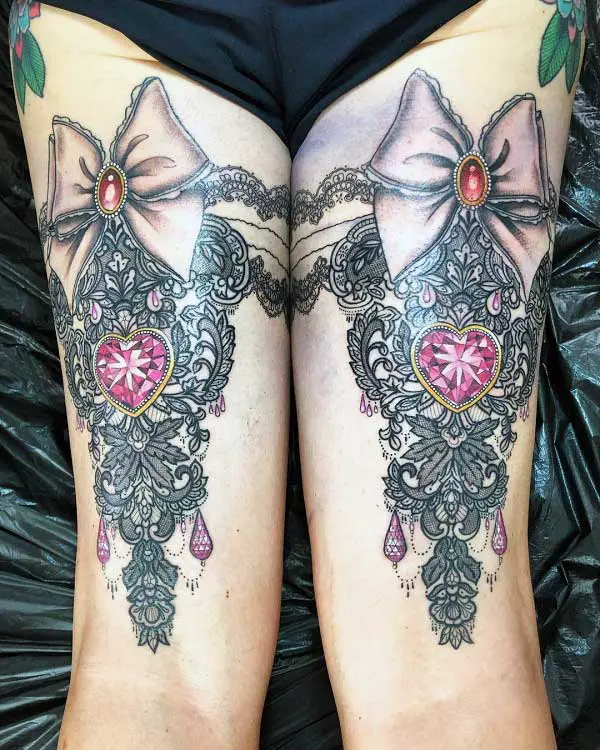 #40: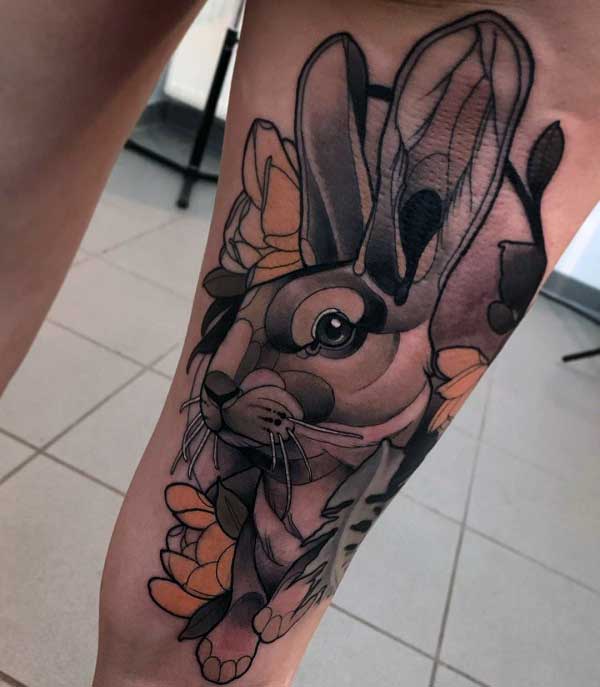 #41: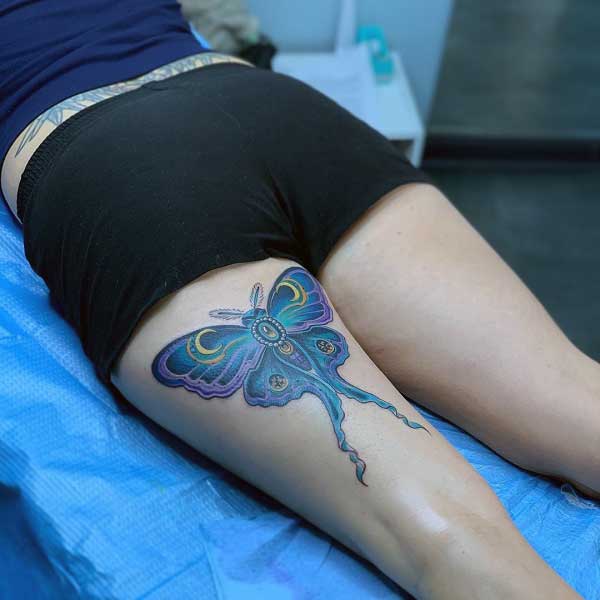 #42: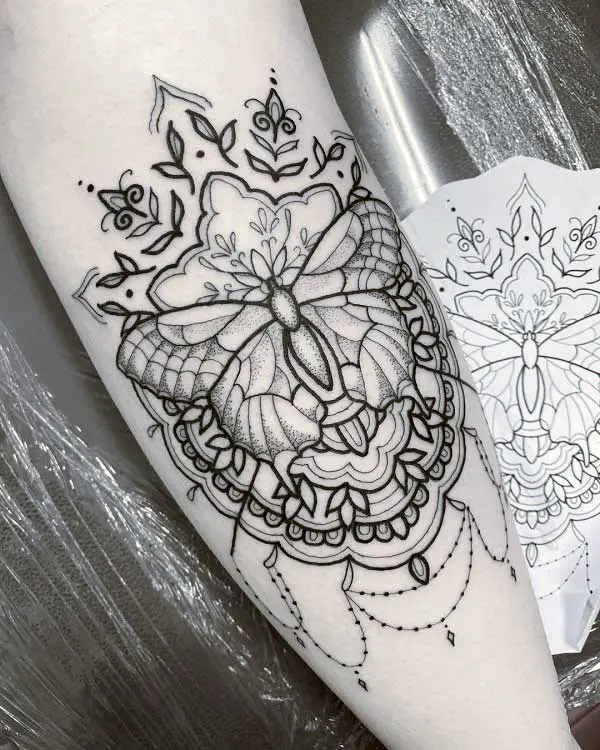 #43: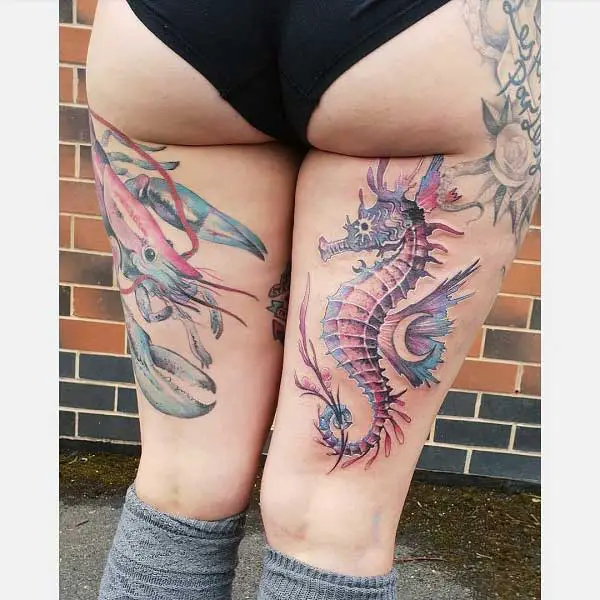 #44: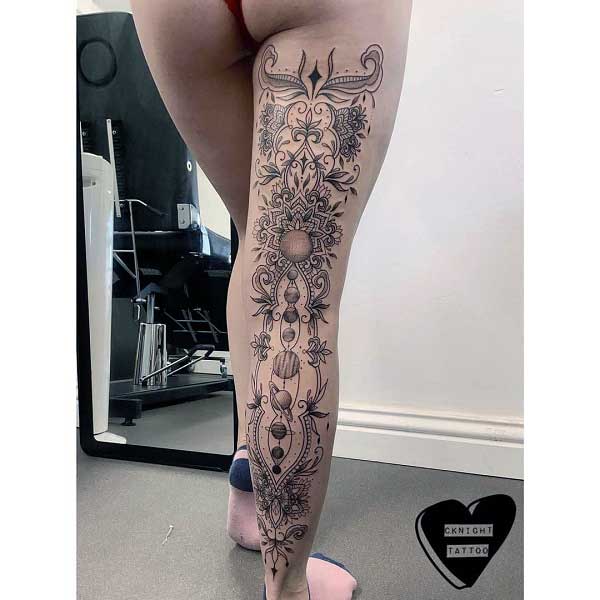 #45: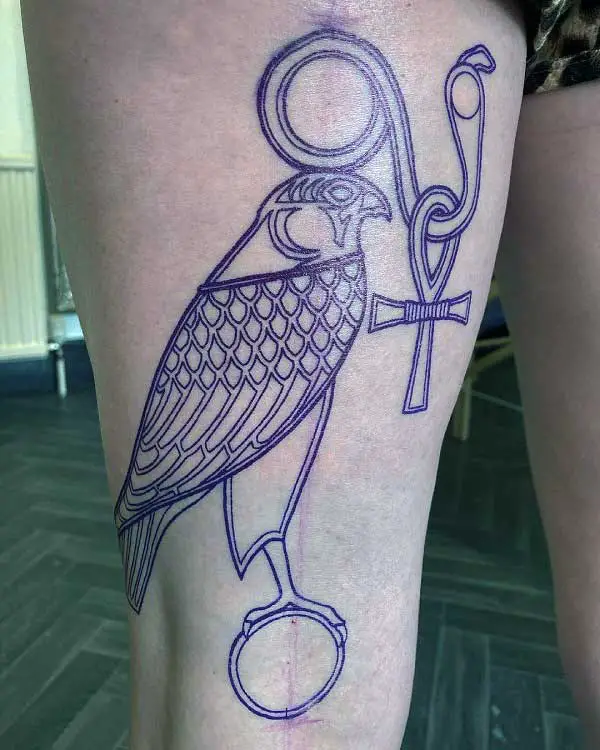 This is a nice combination of any tattoo. You can include your favorite flowers and your favored words of wisdom for a specially customized thigh tattoo like this. While the grey is a good choice, you can add other colors depending on your theme and final design.
There is a large number of the back of thigh tattoo designs to inspire you and by mixing them, you can create a unique design that completely belongs to you. However, just make sure you can bear the pain as gravity plays a major role in case of leg tattoos. Speak with an expert the post tattoo handling as well.