Girl, as you are here, you are probably thinking to try out an arm tattoo for women soon, right? Let me guess, the problem now is you don't know what to ink or where to ink it.
Well, no worries, dear. We are here with a collection of classy female arm tattoos. Just keep reading.
115 Arm Tattoo Ideas for Women
A lot of women like you suffer the same problem. To help all of you, we are here with 115 amazing women's classy arm tattoo design ideas.
To make it easier for you, we have sorted the entire thing according to places; like tattoos for the lower arm, and upper arm, according to subjects; like vine tattoos, wing tattoos, flower tattoos, etc. So, jump in and find your desired classy women's arm tattoo idea.
Lower Arm Tattoos For Women
The lower arm or around the wrist is a good tattoo spot. It is clearly visible and also easily hideable. But, the design needs to be lower arm friendly as not all types are suitable for this area. Here are some of the top designs for you.
1. Contrast of self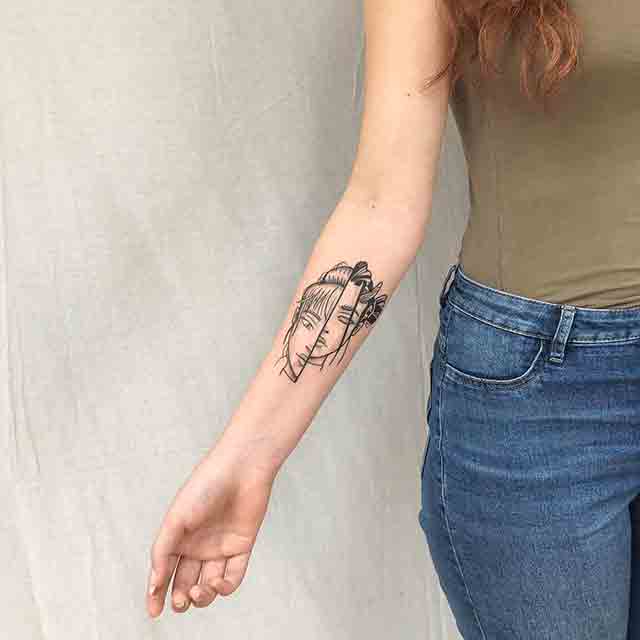 Source: leroygiesbers
Every girl carries some unique variations in them. These variants take the lead at suitable times. This good and evil contrast is one of the variants. Having such a classy lower arm tattoo will definitely signify your classy and unique taste.
2. Flower in the arm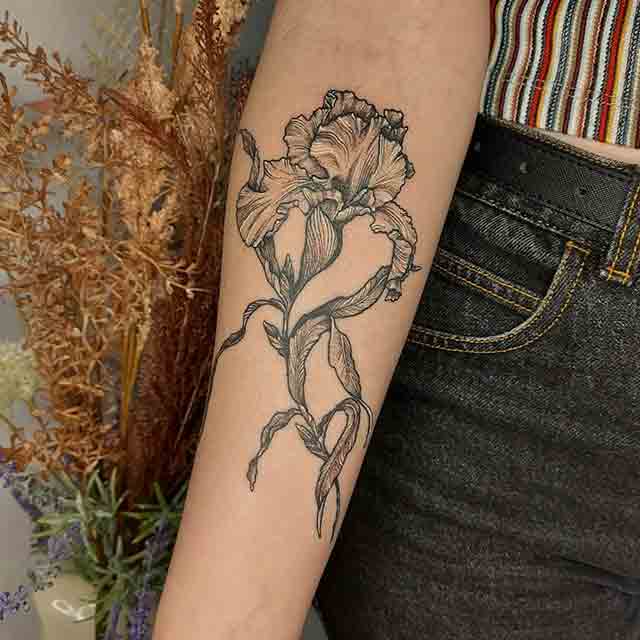 Source: viktory.ink
A flower, no matter how it is, always vouches for a girl's inner beauty and softness of her nature. If you are one with these inner qualities, this awesome arm tattoo will be a perfect thing to be inked on your lower arm.
3. The unyielding wolf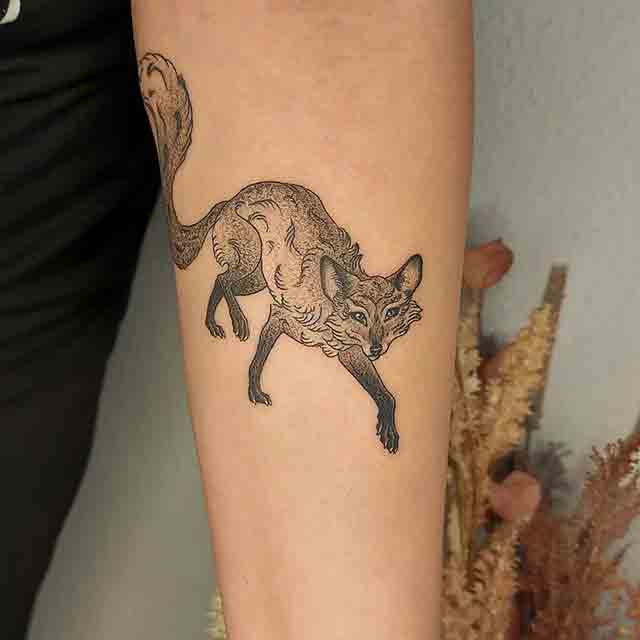 A wolf is a symbol of a strong spirit that doesn't accept any sort of defeat. This black and white arm tattoo can be a perfect totem for the ladies' to carry all the time. No wonder, it will boost your courage when needed.
Upper Arm Tattoos For Women
Your upper arm offers more area. So, anything full and with more details and colorful can be a good option. It will give you a fuller look with a bit of exoticness. Besides, if you are a sleeveless fan, they are very much good to go for you.
4. Bird and flower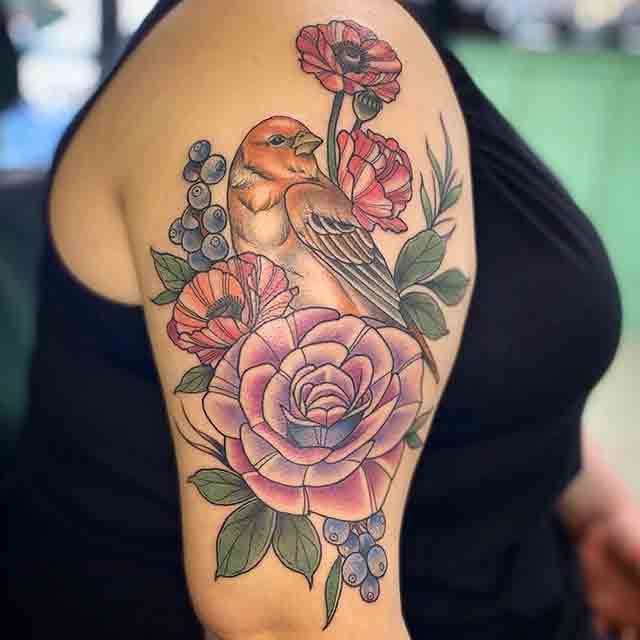 Birds are full of life and independent creatures. A beautiful colored bird with colored flowers is a deadly combination for a lady with a soft and delicate heart. Have this upper arm tattoo and people will know not to break your heart.
5. The red eyed leaves
Yes, this is exactly what the name hints at. The thin, red leaves are organized like a flower with an angry-looking eye in this upper arm tattoo. No doubt, these clearly visible red veins at the center will give you thrills, girl.
6. Garden of Heaven.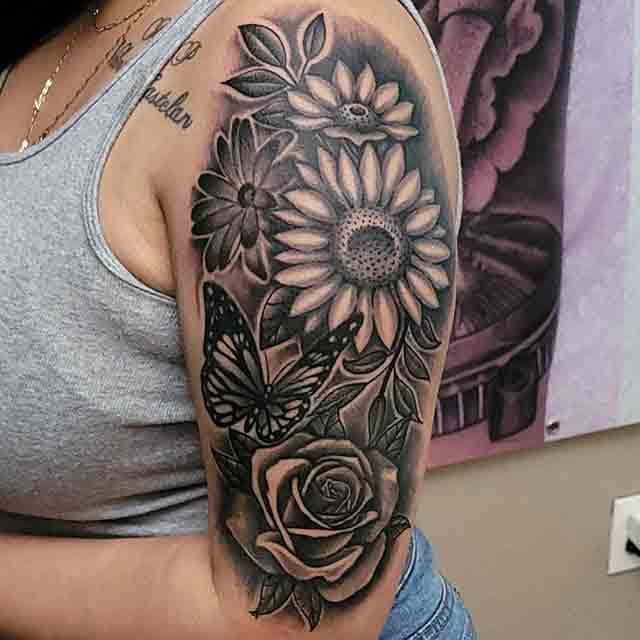 Beautifully shaded flowers with a flying butterfly in this tattoo are perfect for any woman from old to young. It features a nice, soft feminish vibe. Also, as it covers the entire upper arm this will be a perfect fit on your sleeve.
Wing Tattoos On Arm
Wing tattoos are a good subject for the upper arm. They symbolize freedom, and strength. With enough shades and detailing, wing tattoos can completely modify your overall look.
7. Wing of Freedom: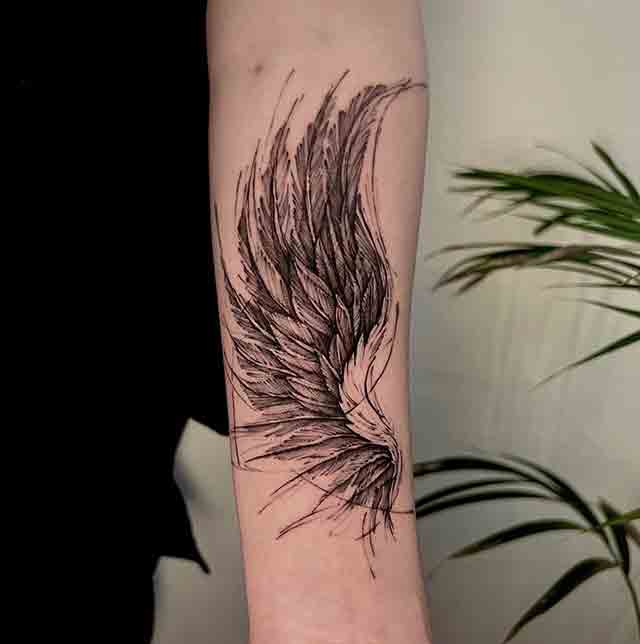 This tattoo covers the full forearm. The wings are a symbol of freedom and free will. But this half wing symbolizes that no freedom is actually freedom. With this deep thought, this arm tattoo will portray a lady with delicate personality.
8. Modern Angel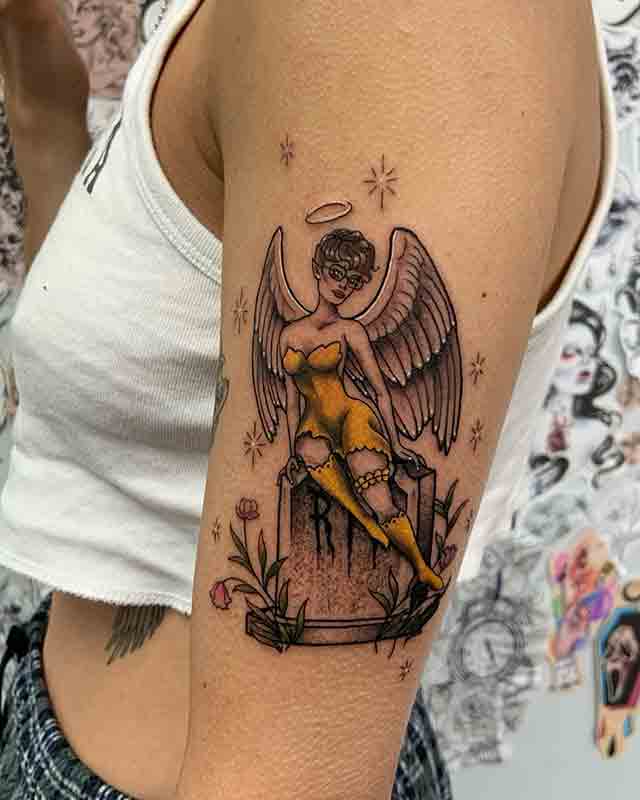 Another female arms tattoo features an angel with wings. With the sparkling stars, the halo adds a divine vibe to the angel. Besides, the RIP curved tombstone, the grave flower also adds contrast to it. Such a tattoo will make its bearer unique among all the madams out there.
9. Devil's wing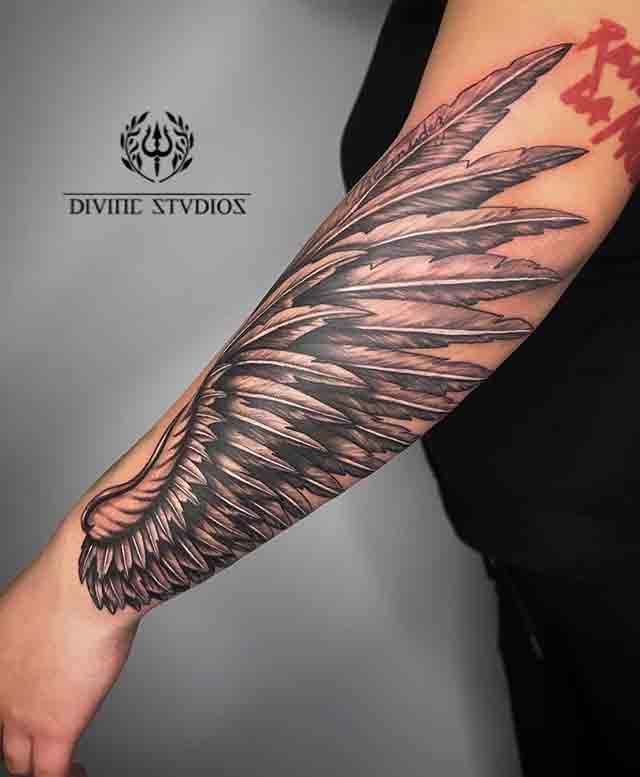 With the dark and red derailing, this arm tattoo spreads a gothic vibe. The feathers are so perfectly curved that this 3d wing will give the ladies' a gorgeous lower arm.
Cloud Tattoos On Arm
Different shades and types of clouds mean different meanings. We have gathered some variations of cloud tattoos here. If any of them matches your taste and philosophy, feel free to try that.
10. Shining Moon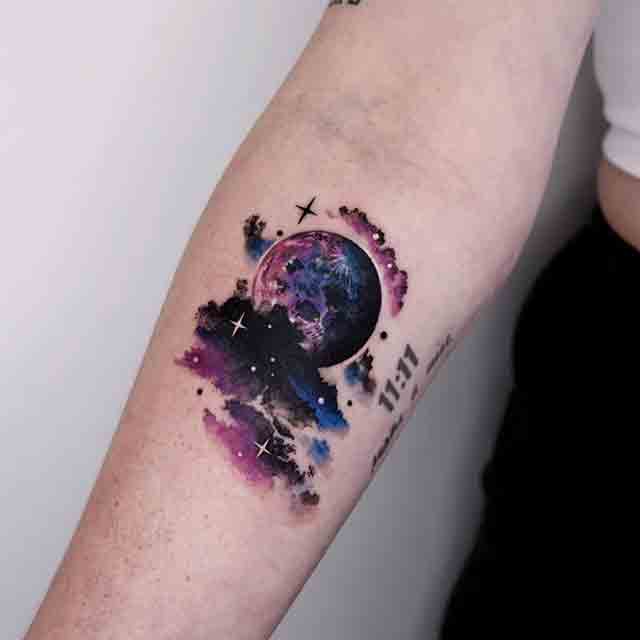 This tattoo is a nice little decorative piece for your inner forearm. The clouds and the floating moon have a purple touch on them. With this, the shining stars add an extra dimension to a girl's beauty.
11. Crying cloud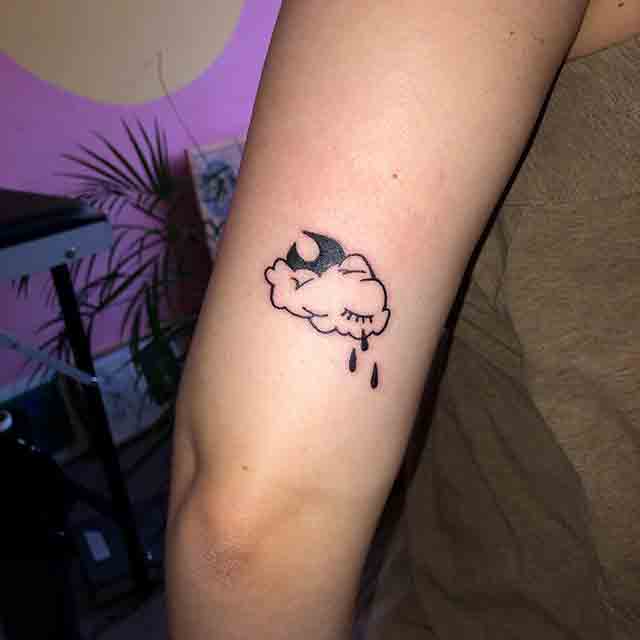 The lady here has a crying cloud curved at the back of her arm. The shut eyelid and the teardrops hint at a sad tone. With them, the presence of a dark round moon puts extra emphasis on this idea.
12. Happy Mystery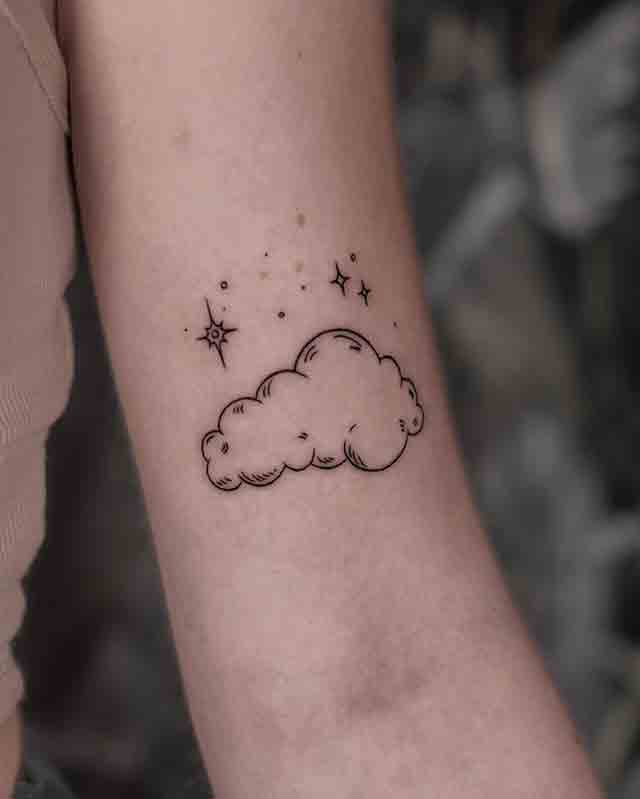 Source: sav.ttt
Clear shining clouds, like the one on this lady's arm tattoo show, that though the future can unfold both crying and smiling, but women should be positive enough to face anything coming their way with a smile.
Line Tattoos On Arm
Line tattoos have a pretty quiet and simple appearance, yet they can have very deep and thoughtful interpretations. As they appear with a clean and subtle look, they have quite a fan base. Check if you fall among them.
13. Little-big Moment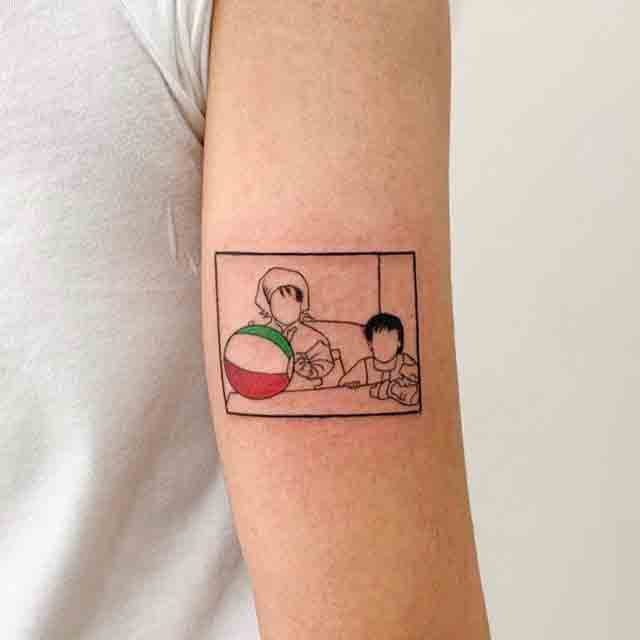 This tattoo is small in size but large enough in meaning. It implies togetherness. Any woman can have it as a memento of their beautiful time.
14. Line of life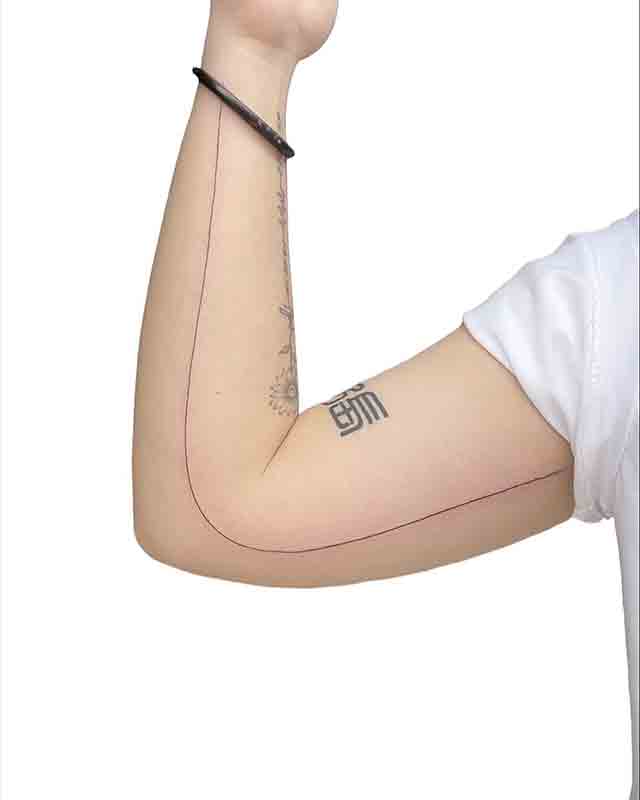 If anyone is to show their life using a line, the odds are pretty high that it might be a straight line. A straight-line arm tattoo compared to human life may indicate a peaceful and smoothly lead happy life that every woman wants.
15. Dancing Flower
The curved flower looks like a dancing ballet dancer holding a pose. This tattoo on a woman's arm is as graceful as the dance form. Girls, don't hesitate to decorate your arm with such a piece!
Loyalty Tattoos On Arm
Every one of us looks for loyalty in our partners, and friends. But, as it is a precious thing, it is quite rare. So, people, who are really motivated and moved by this human quality often show it off with a bold and vibrant tattoo.
16. Slam!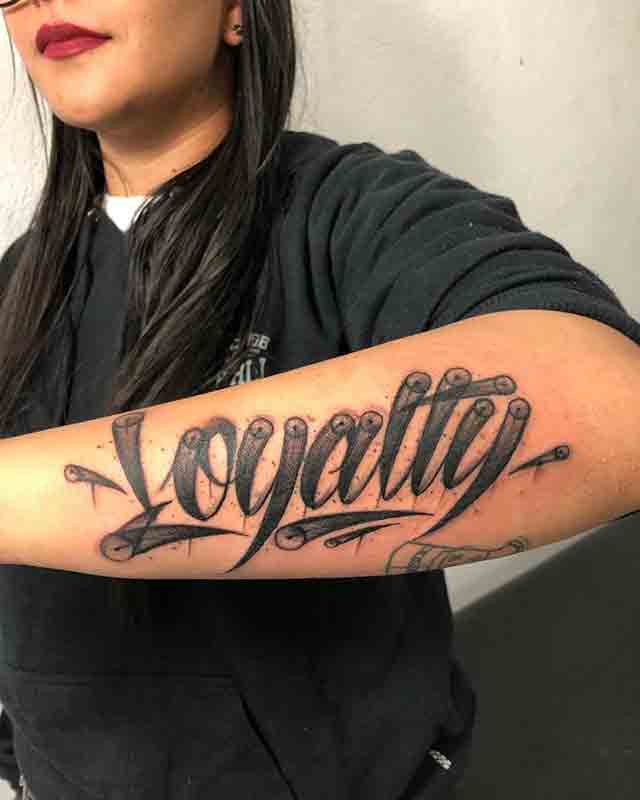 If loyalty is your most precious gem, slam it before everyone. For that, have this curved on your lower arm. The unique font will make every girl and their ideology classy.
17. Self Portrait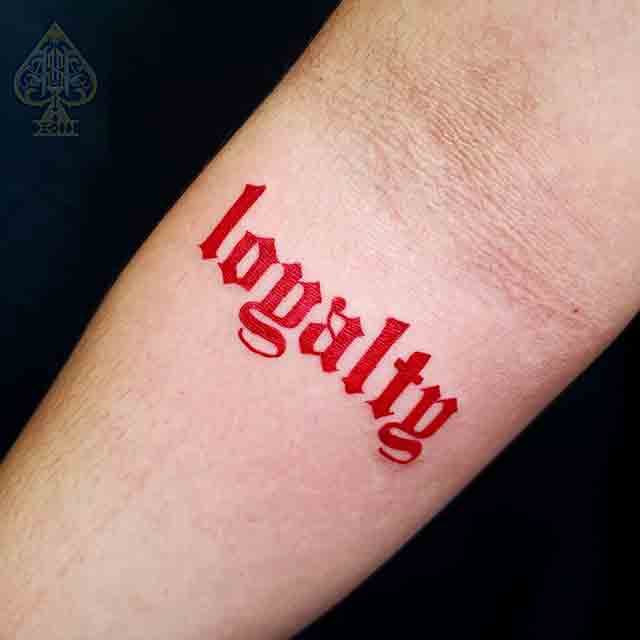 This arm tattoo is like a self portrait for girls. It shows the world that loyalty is what you hold in your heart and expect from others. This tattoo uses classic English font in red color.
18. Reminder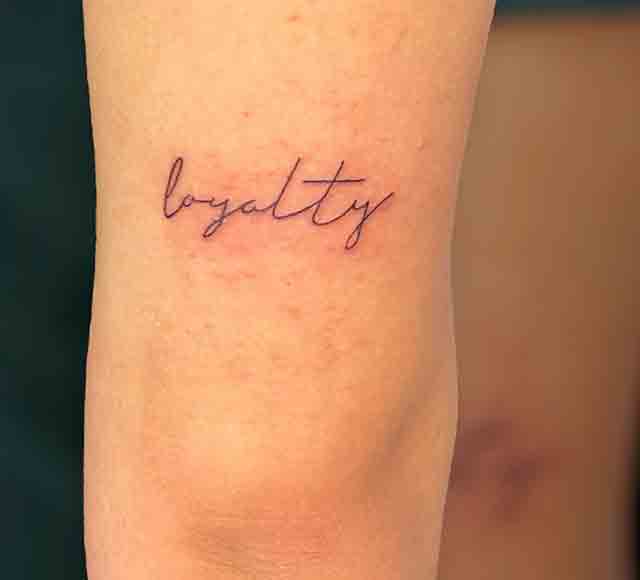 Source: tader_tattoo
Unlike the previous ones, this line tattoo is not for others to see. With very less detailing, this signed word is not for showing off, rather it is for you to feel the weight of it.
God Tattoos On Arm
If you are a believer, god tattoos can be a good subject for you. Almost no one will oppose your having a god tattoo. To have a classy look, you can try any of these amazing ideas.
19. Sweet Jesus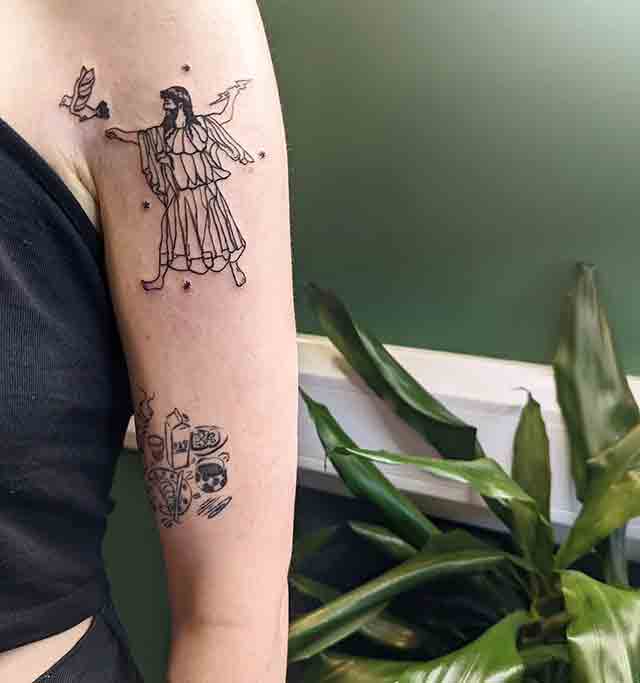 The woman has a walking Jesus inked on her upper arm. He is chasing a flying bird with a thunder like object in his left hand. It seems like he wants to hunt it down. Well, good luck to him!
20. Belief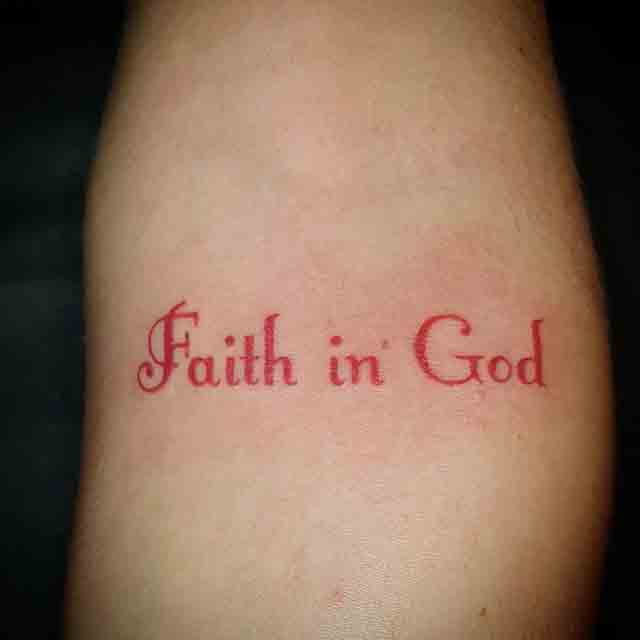 Faith in god is a very good thing to possess. If you are one of those girls, you can ink these words on your arm. This will show what your core belief is.
21. Encrypted belief!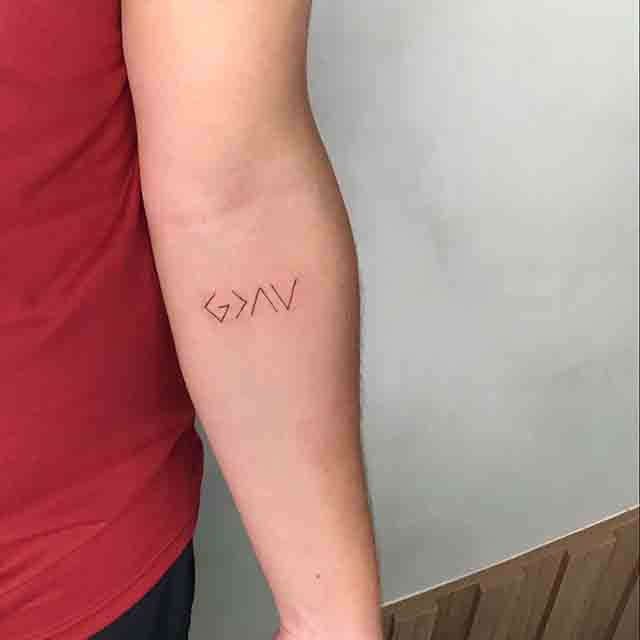 If you believe god is greater than the highs and the lows, wearing this tattoo can be your perk. It's uncommon, gorgeous for any women and carries real weight with a tattoo of a Christian vibe.
Vine Tattoos On Arm
Vines are as adorable and beautiful as you can think they are. They represent reliance, beauty, strength. Good thing is, vine tattoo designs have so many varieties and they are quite classy as well. Also, they can give you a more feminine look to some extent.
22. Partner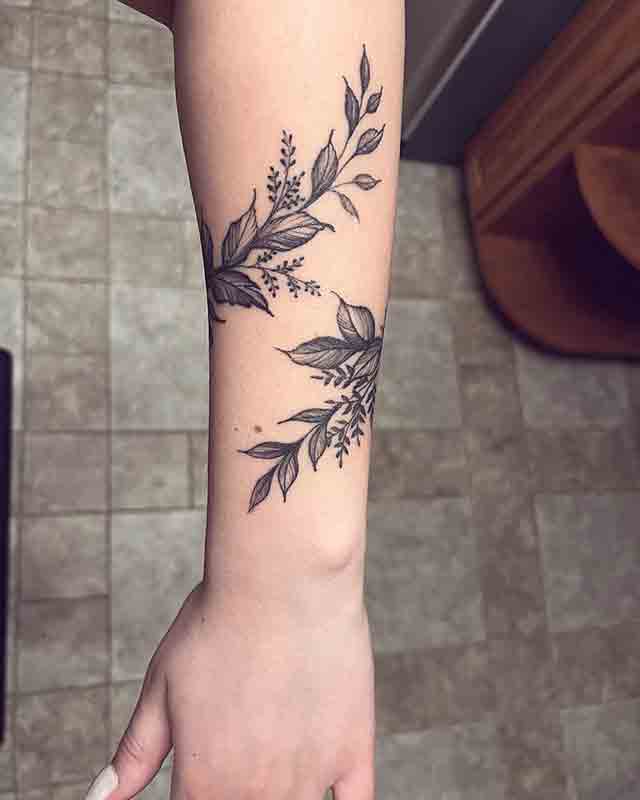 What does real partners do? They hold you. This beautiful vine tattoo gives you the essence of a loyal partner who always hugs you tight. This vine arm tattoo for girls can be a memento of your partner.
23. Reliance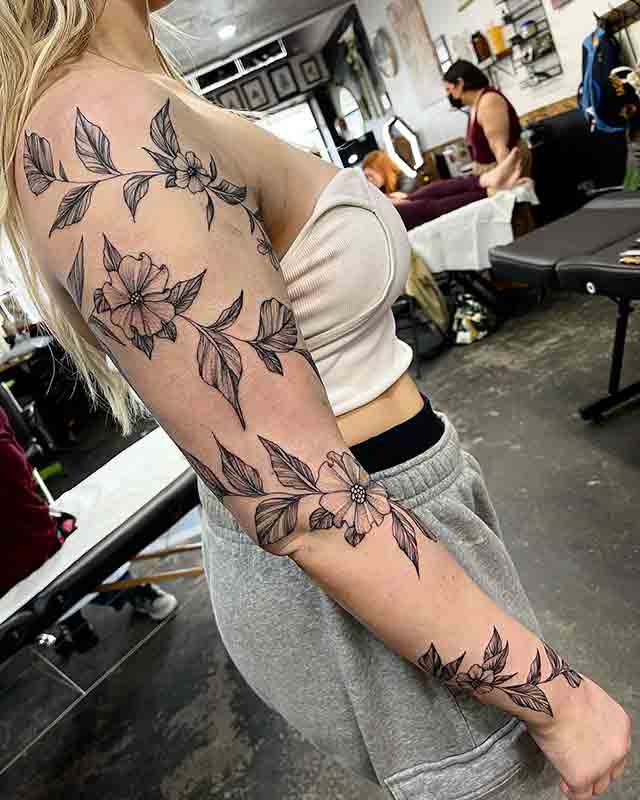 Source: sorrymominkoly
A beautiful flower vine is wrapping your entire arm. It feels like it is living upon you, relying on you, as all the girls like you you do on their loved ones. This is just proper to show the reliance on a soul.
24. Nature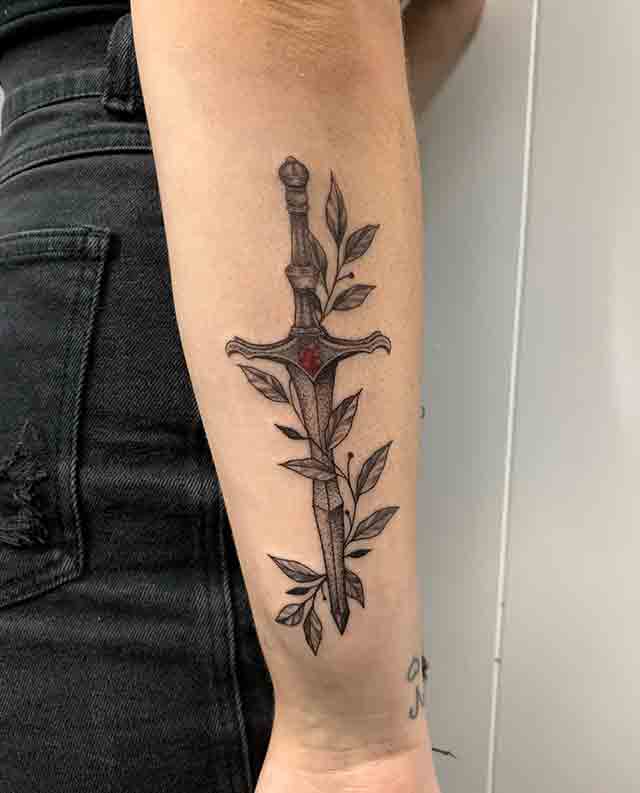 Source: jadeoliviia
A sword takes life, a vine represents life. Taker and giver, a combination of these two elements make nature. This arm tattoo for women features the entire nature with that contrast. Wear this tattoo of a sword and own a gorgeous piece of art.
Eyeball Tattoos On Arm
Eyeball tattoos never fail to offer a mystic touch to your appearance. Usually, the eyeball represents the all-seeing eye or the third eye. So, they have a close relation with wisdom and mysticism. As a tattoo, they give a full and catchy look.
25. Flow of life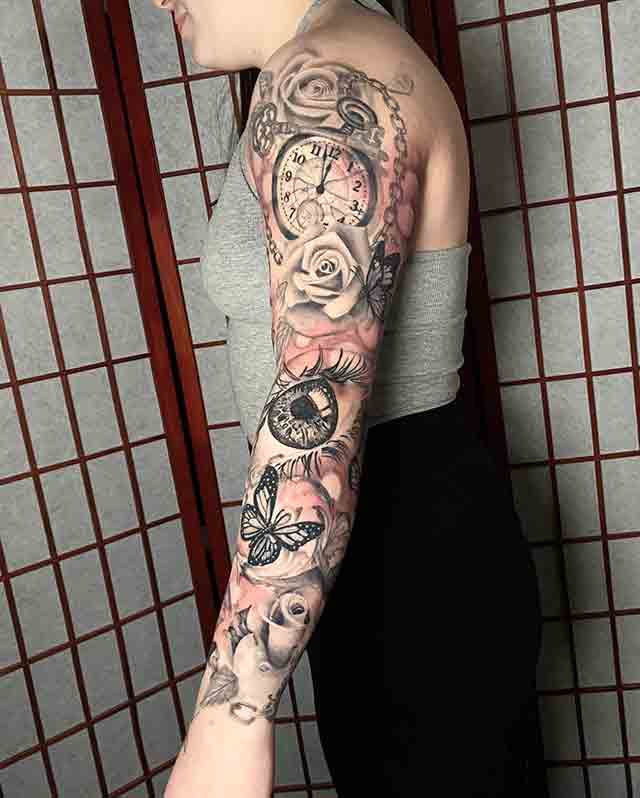 Source: terrystattoos_
What is life? Current of time, a bundle of events, life and death. What's more? An eye! That watches over you, me, everyone and everything and every moment. A clock, an eye, flowers, and butterflies on this girl's arm says it all.
26. Everything is visible!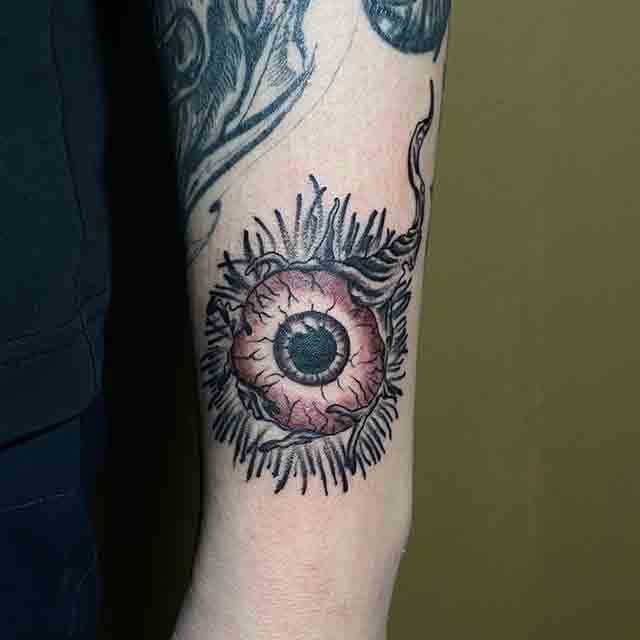 An all seeing eye is what it is. This is working so hard that the veins are reddened and popping out! If any women get this arm tattoo, surely she will feel the power of wisdom!
27. Sky-eye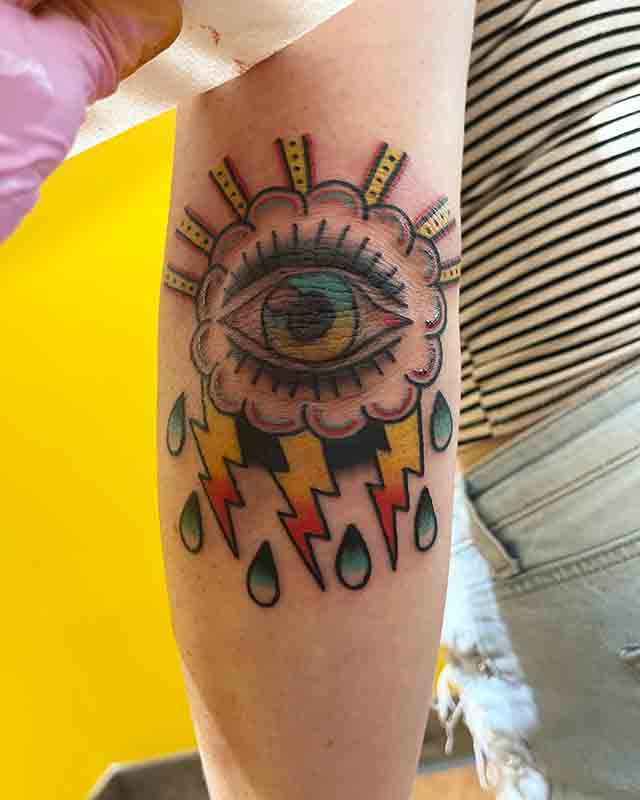 Source: danilopeztattoo
A lady wearing this tattoo will get a comical and colorful eye, wide open, seeing all and everything here. The thunder and the droplets make it more meaningful and catchy.
Flower Tattoos On Arm
Flowers are one of the most adorable and tender things in nature. Also, they have a wide variety and every one of them has different and weighty meanings. If you are a flower lover, you can have anyone of this category inked.
28. Body of longing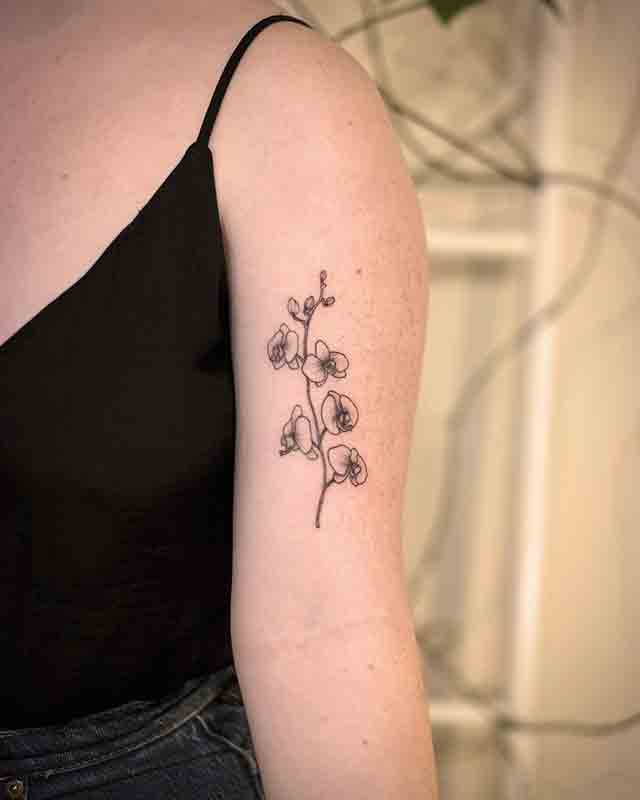 Almost every girl wants to touch or cuddle a flower if they see one. This alone flower tattoo on the lady's arm is like that. Calling you to love her, care her.
29. Simplicity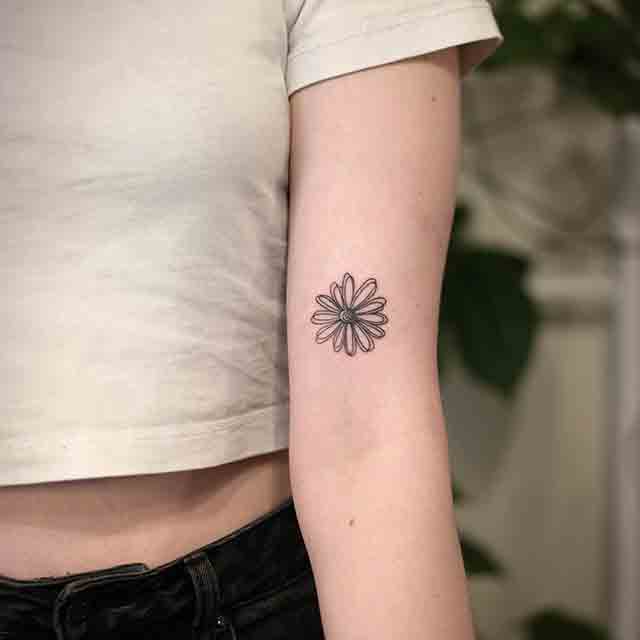 Source: vvstattoo
This female arm tattoo doesn't have any detailing, just some lines shaping a sunflower. But without any detailing, it is as significant as it can be in terms of meaning. Perfectly represents beauty, feminity, and love.
30. Shade of Strength
Source: dragonfly.ink.iceland
The black and white version of the royal flower tulip shows strength and power. While inked on the upper arm of a lady it perfectly blends power with purity, beauty, and feminity.
Angel Tattoos On Arm
31.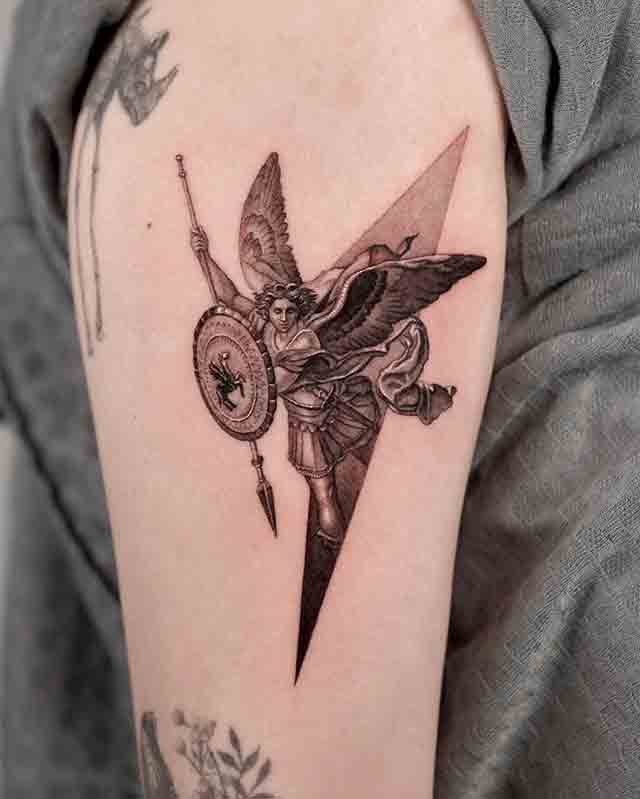 32.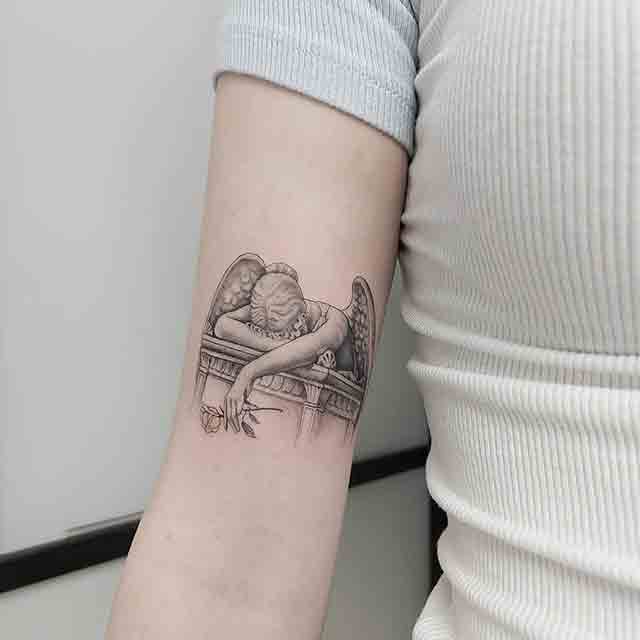 33.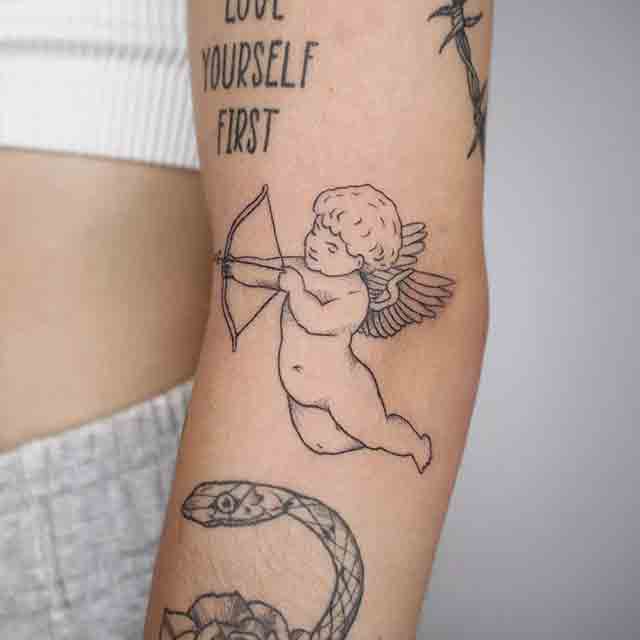 Eagle Tattoos On Arm
34.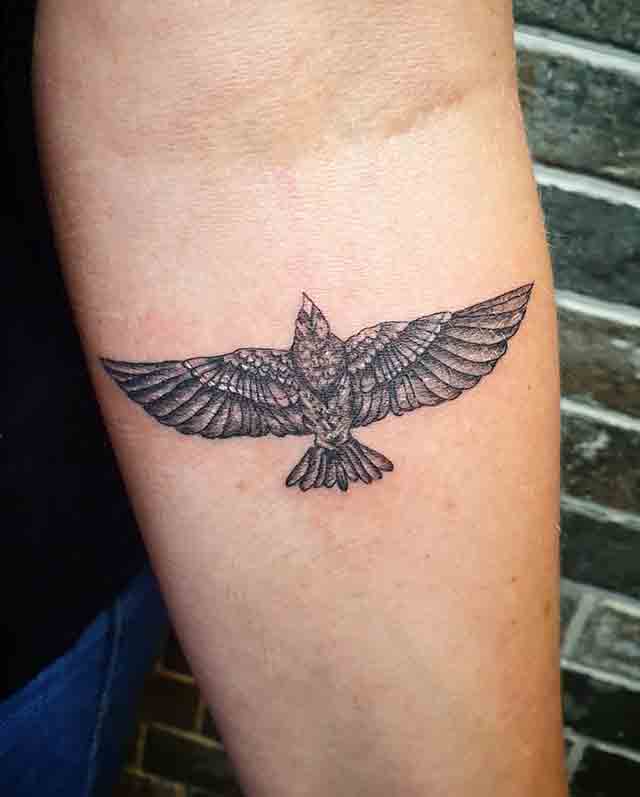 35.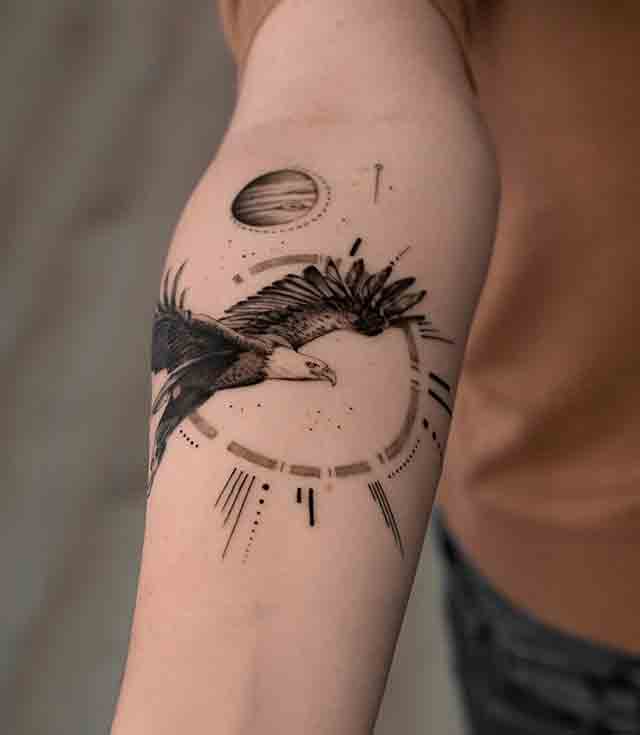 36.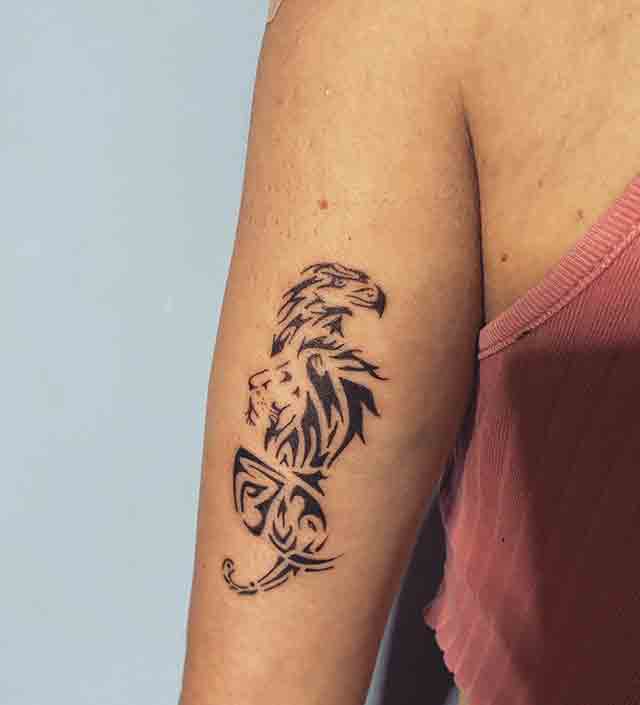 Tiger Tattoos On Arm
37.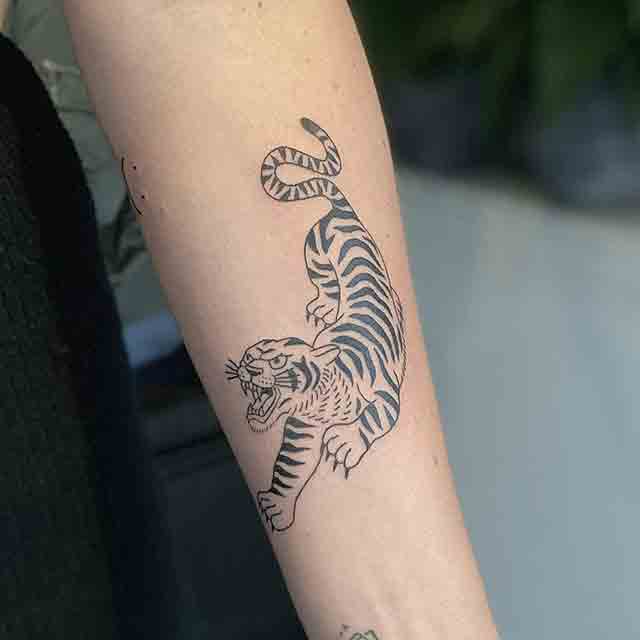 38.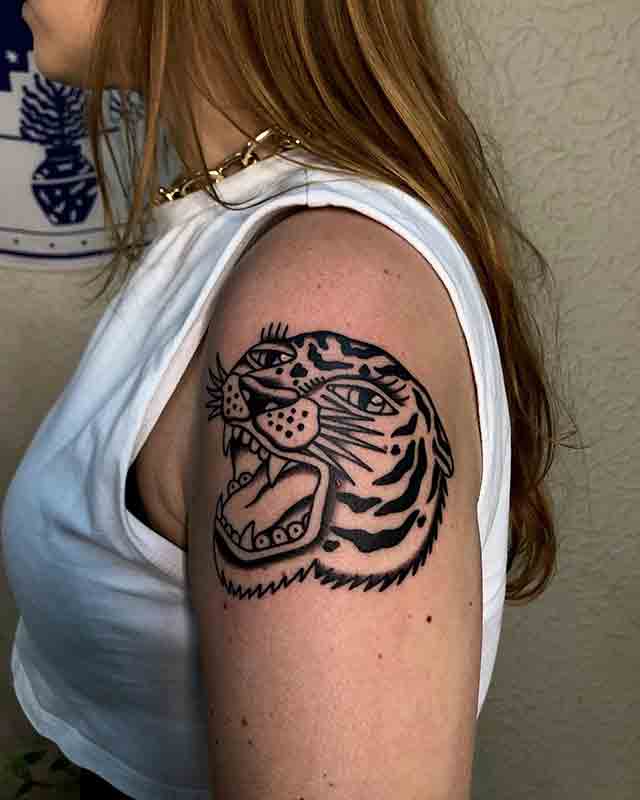 39.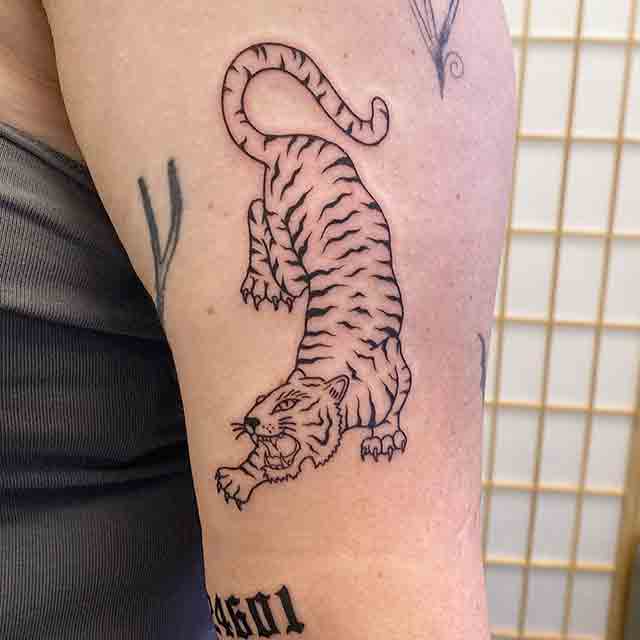 Tree Tattoos On Arm
40.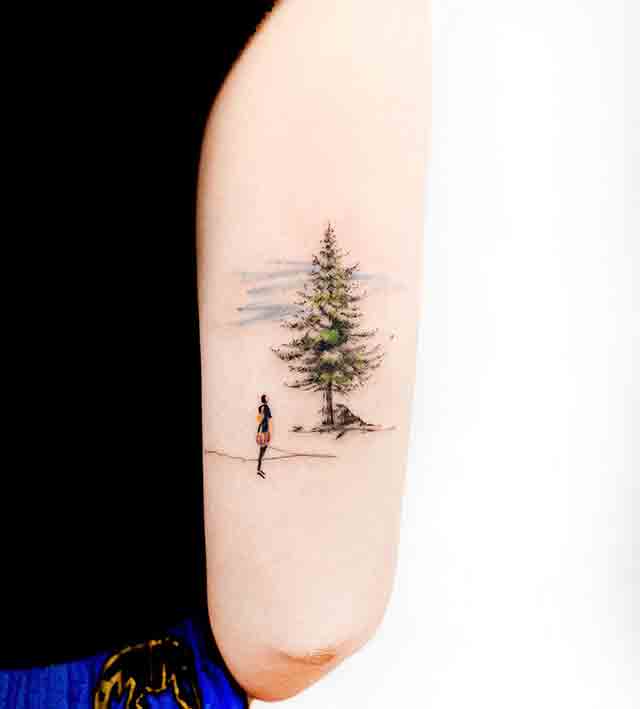 41.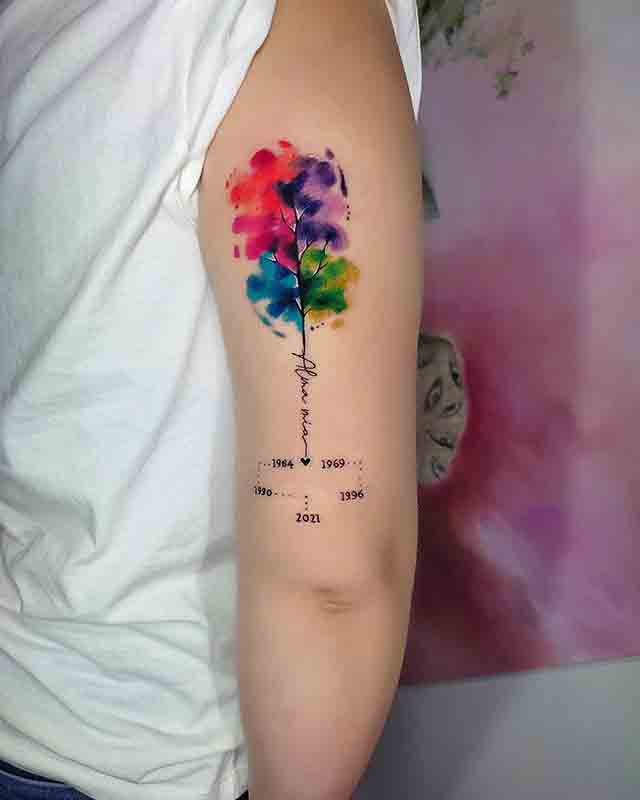 42.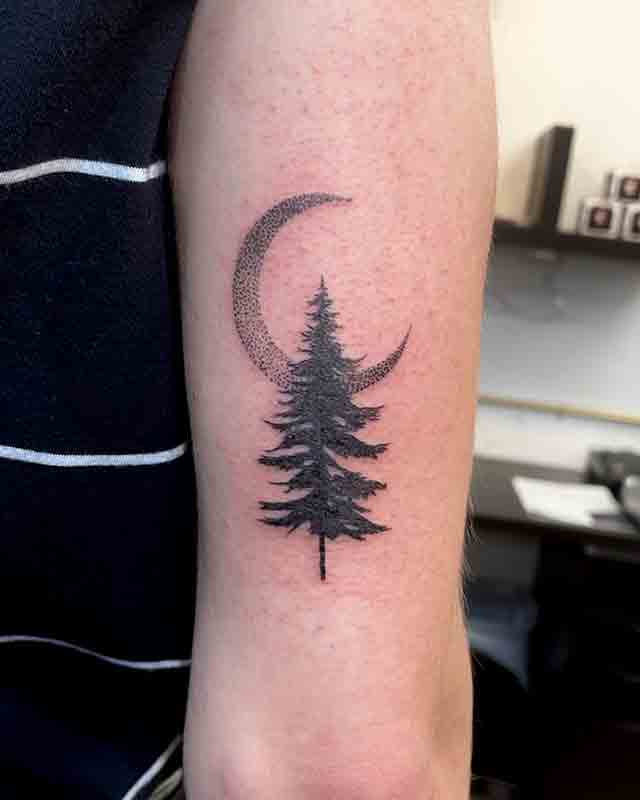 43.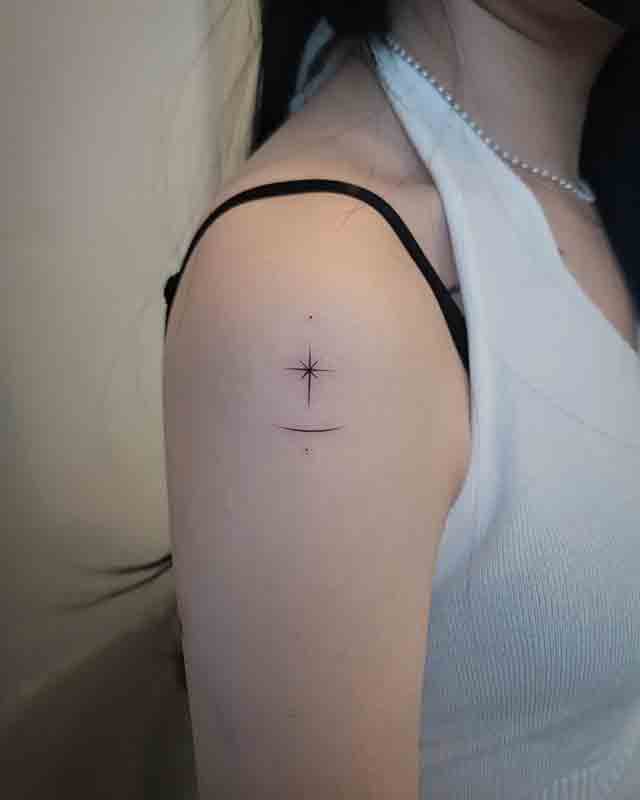 44.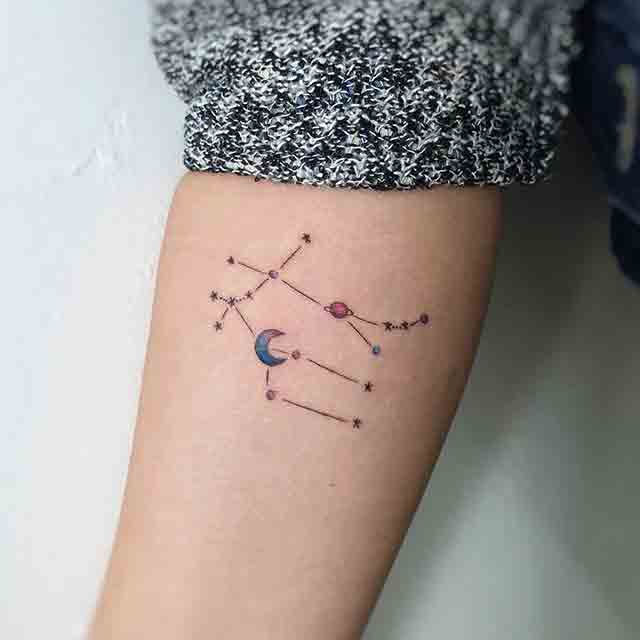 45.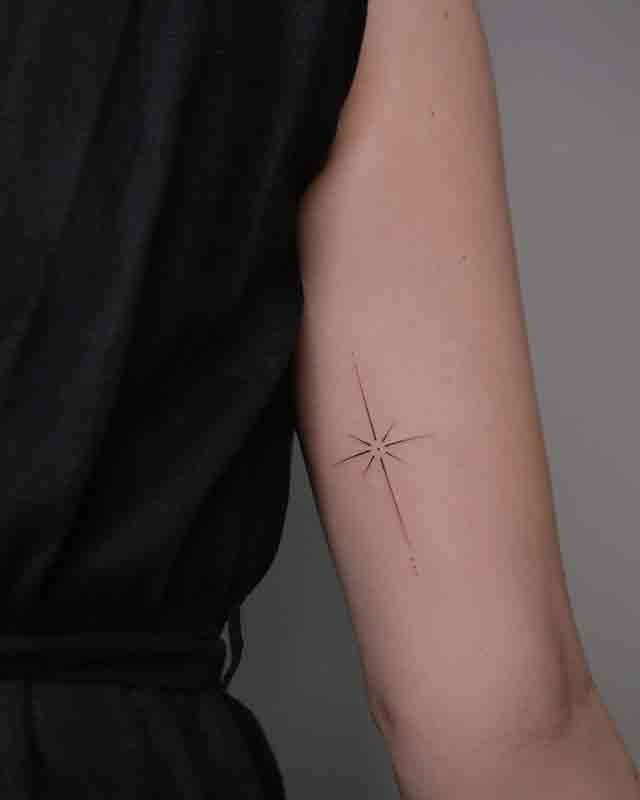 Inner Arm Tattoos For Women
46.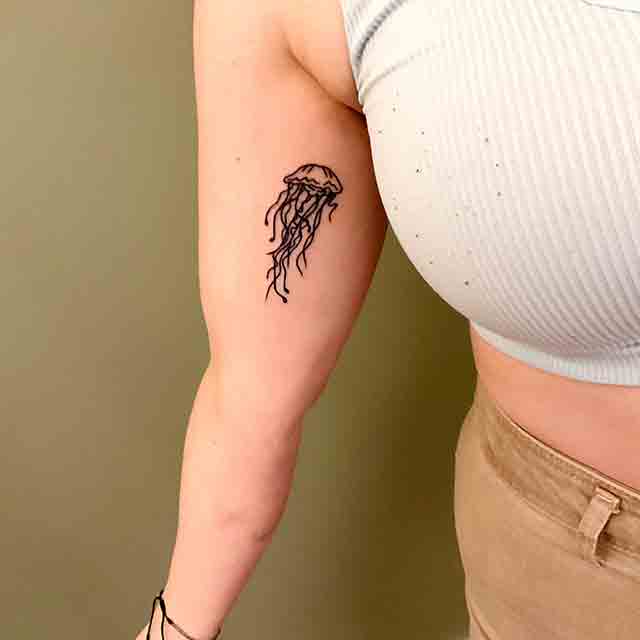 47.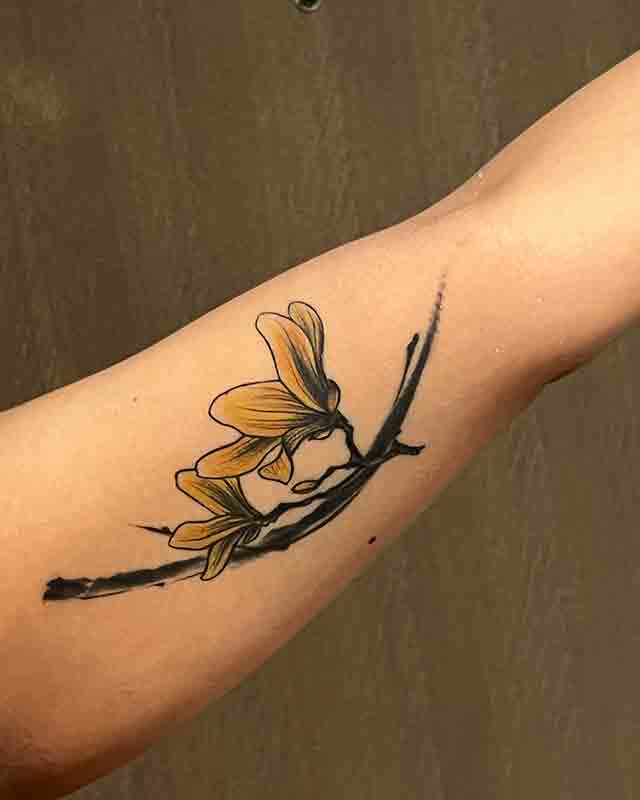 48.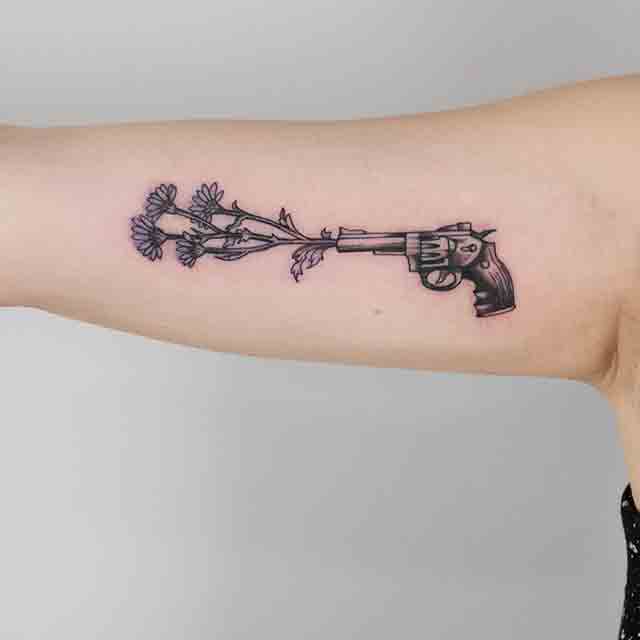 Small Arm Tattoos For Women
49.
50.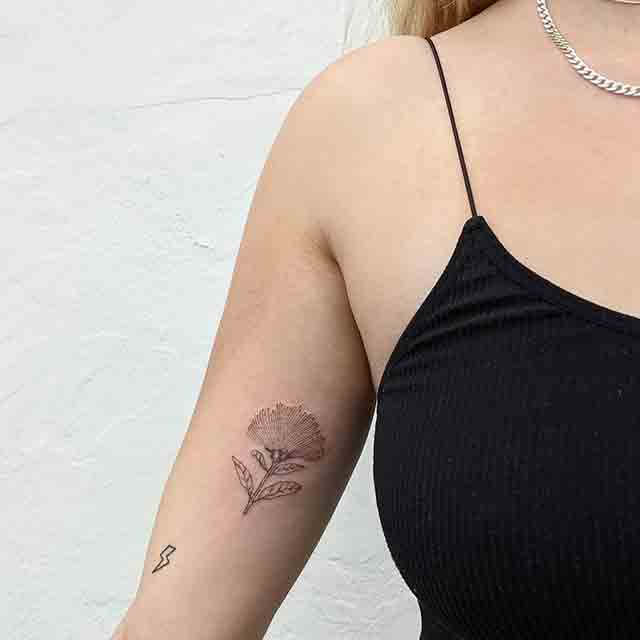 51.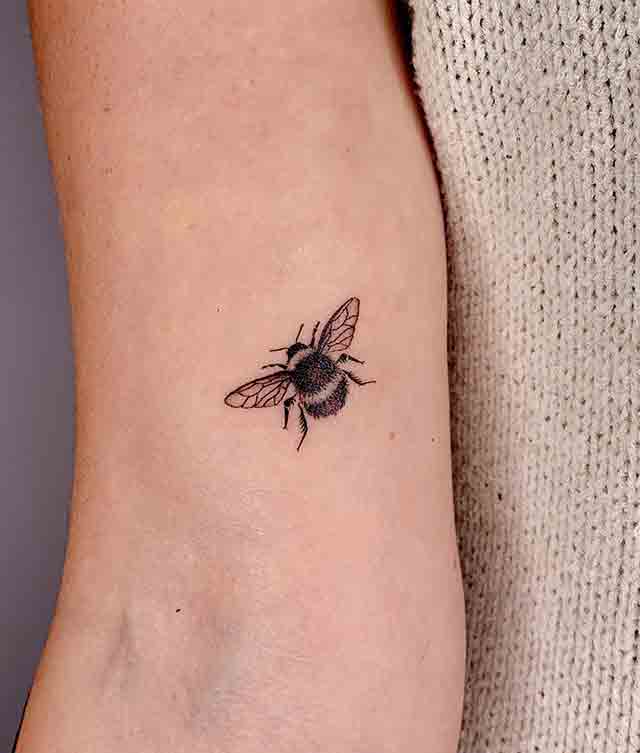 Butterfly Arm Tattoos For Women
52.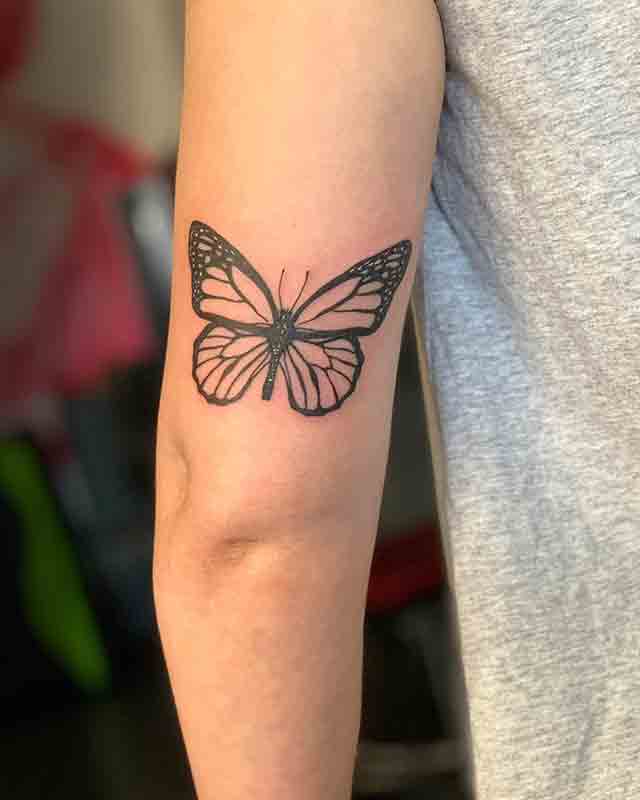 53.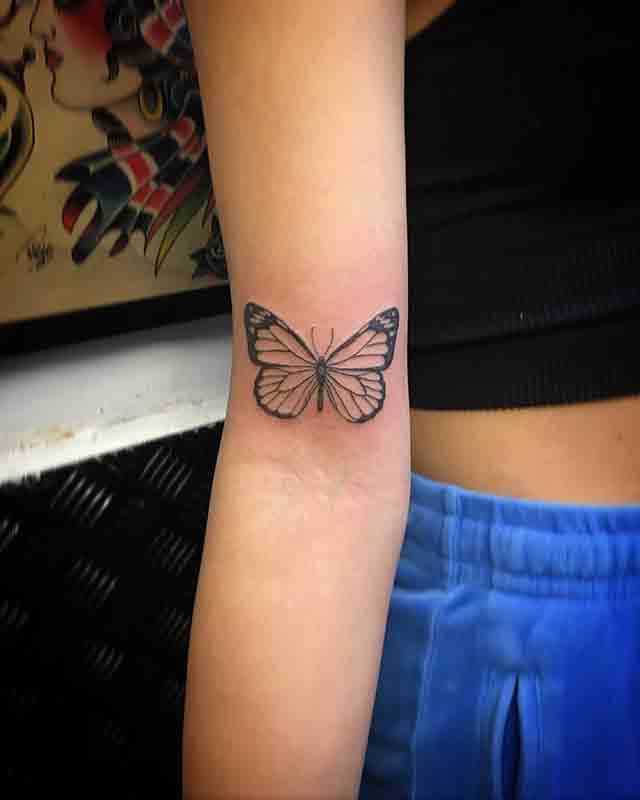 54.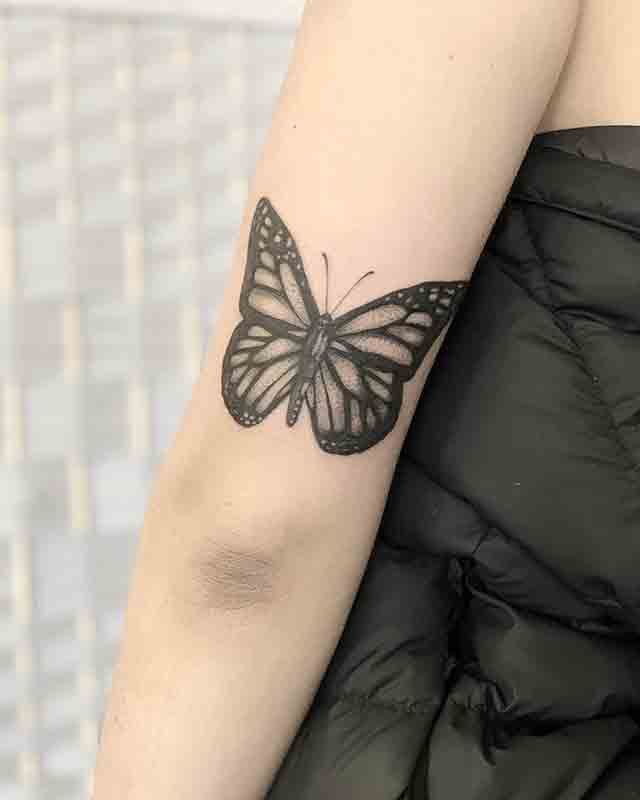 Arm Sleeve Tattoos For Women
55.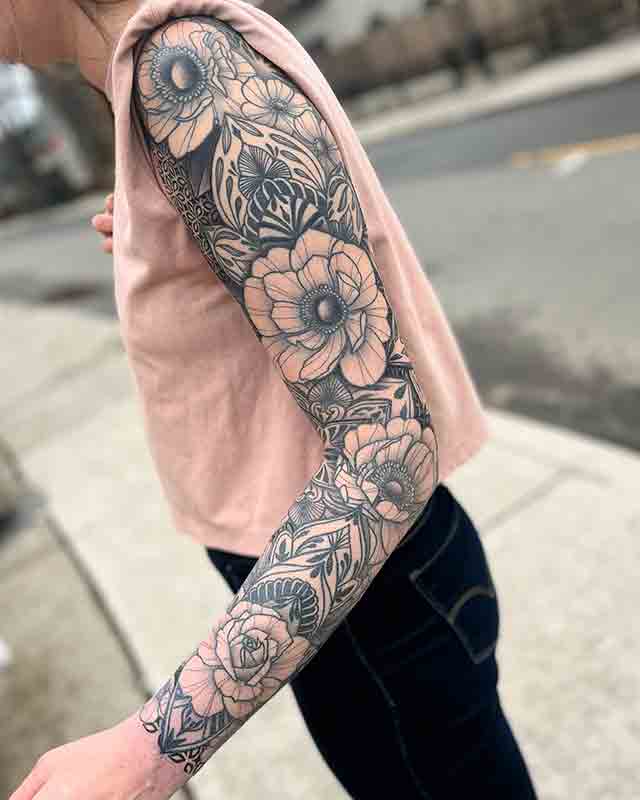 56.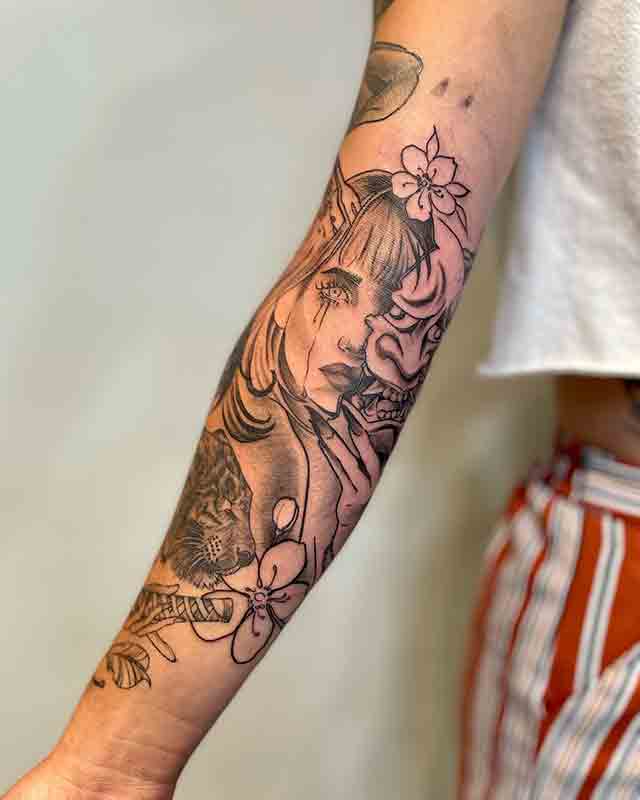 57.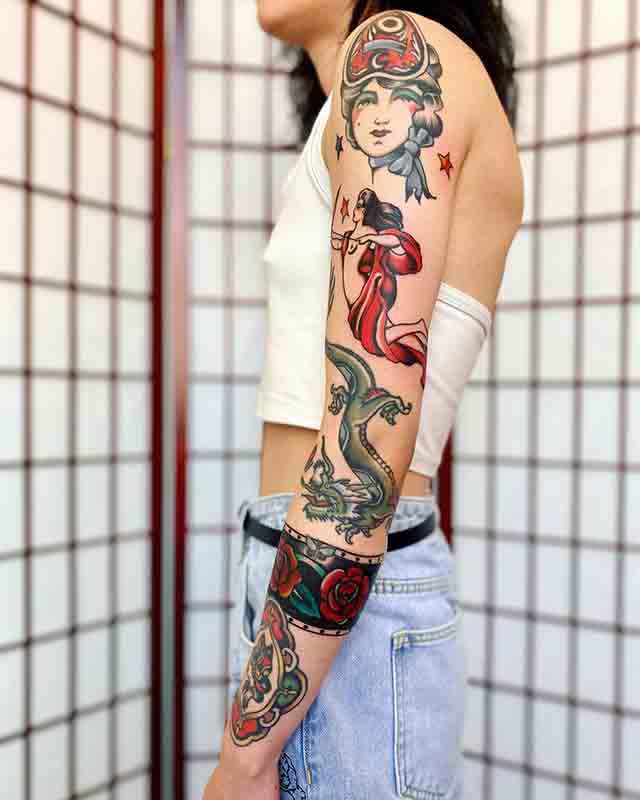 Shoulder Arm Tattoos For Women
58.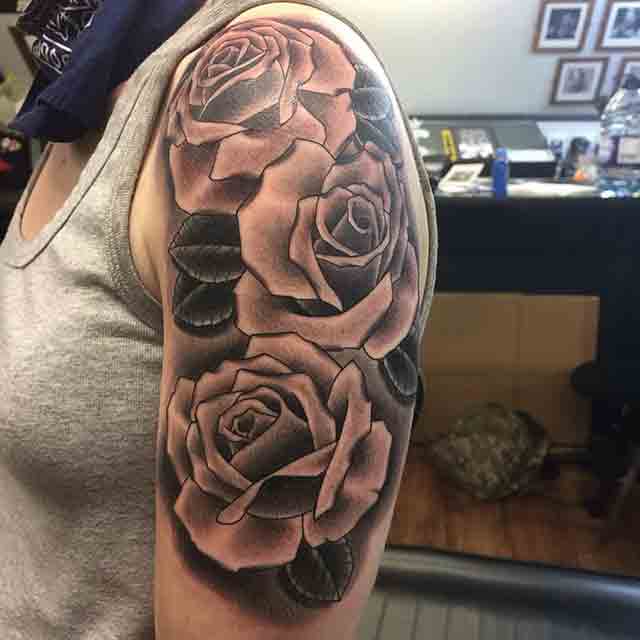 59.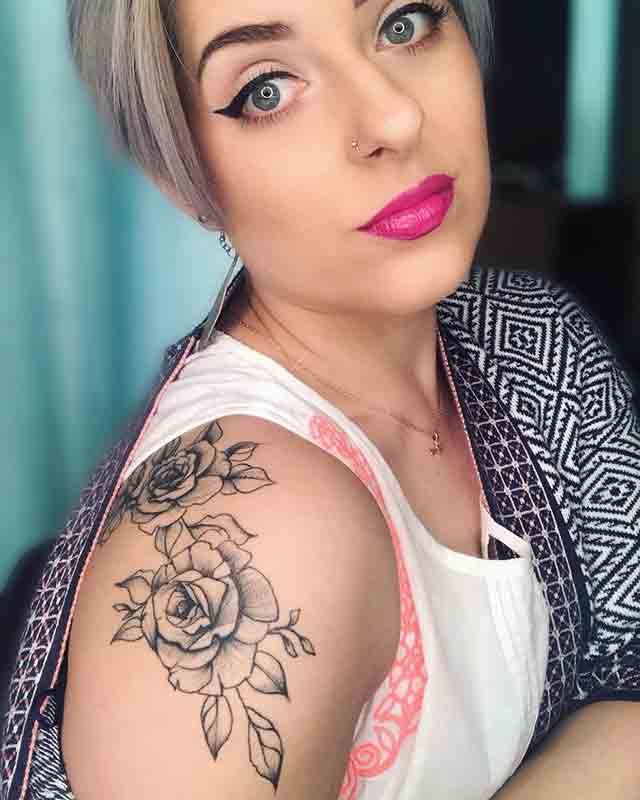 60.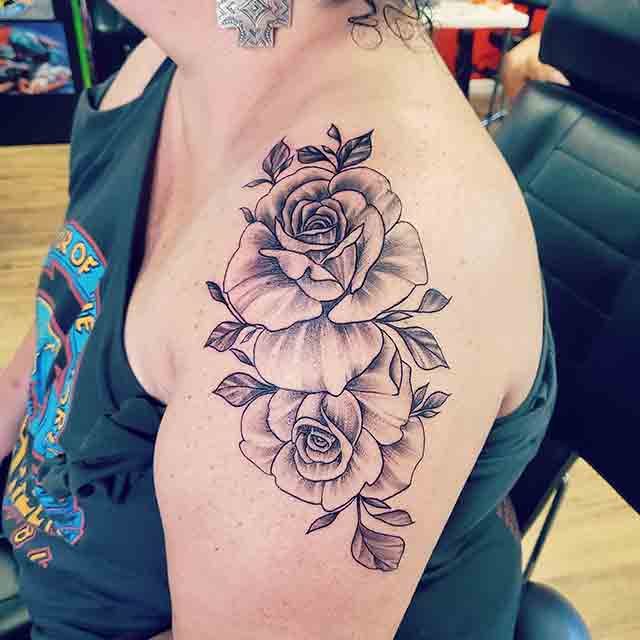 Rose Tattoos For Women On Arm
61.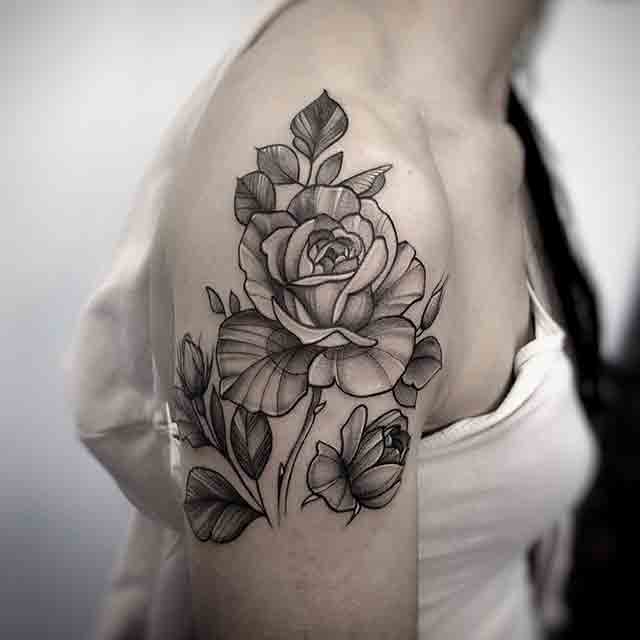 62.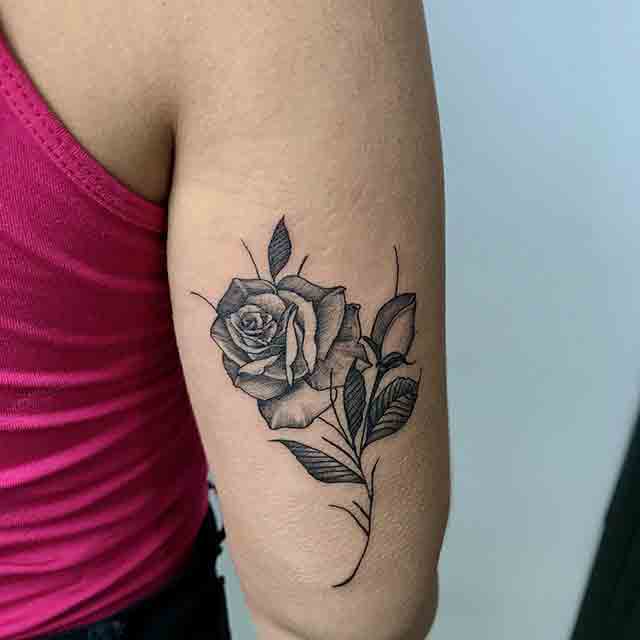 63.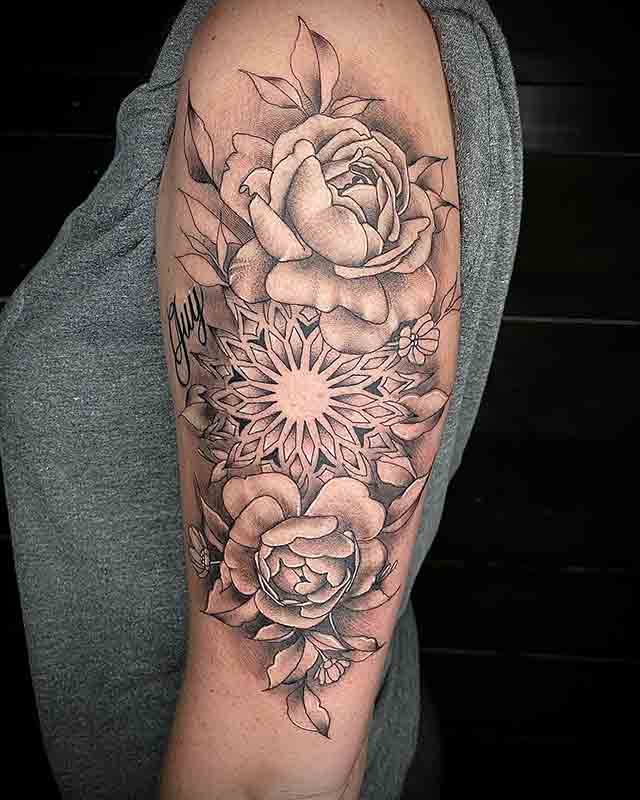 Arm Band Tattoos For Women
64.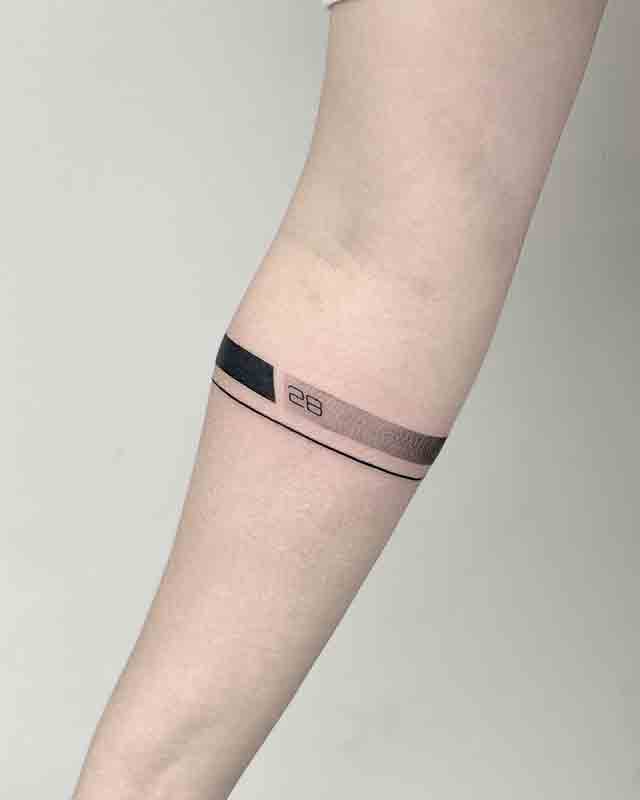 65.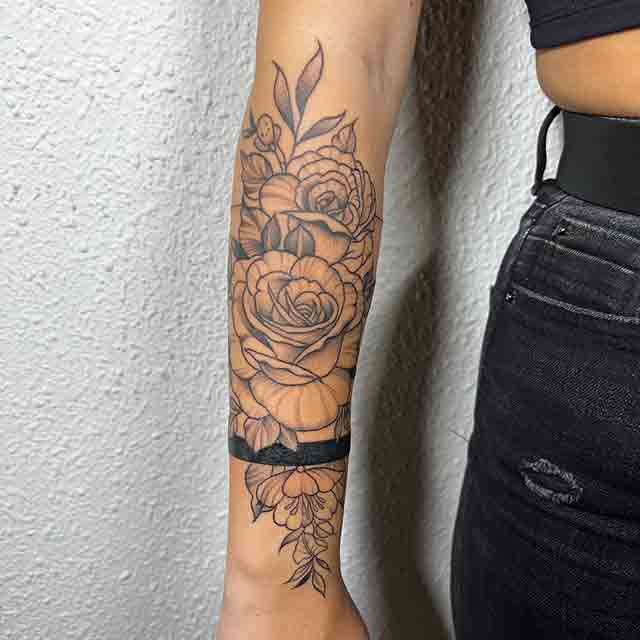 67.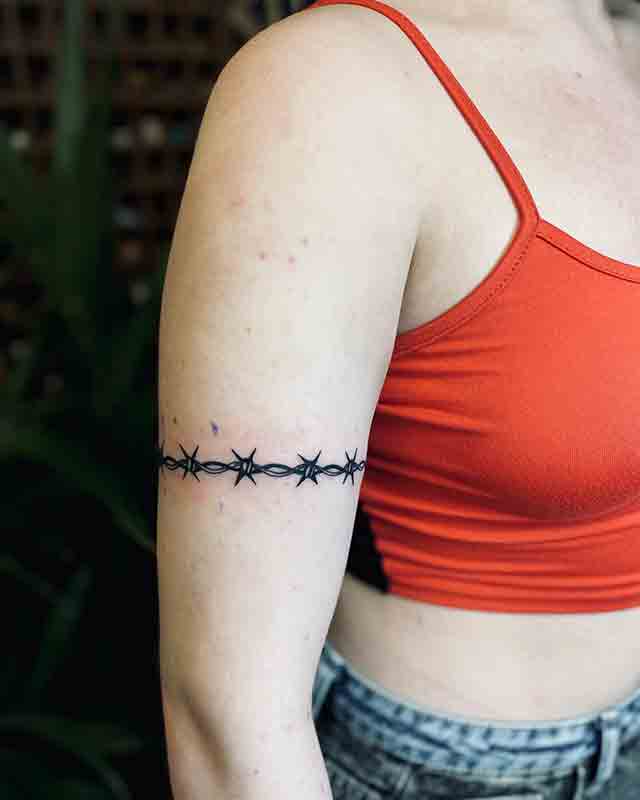 Cross Tattoos For Women's Arm
68.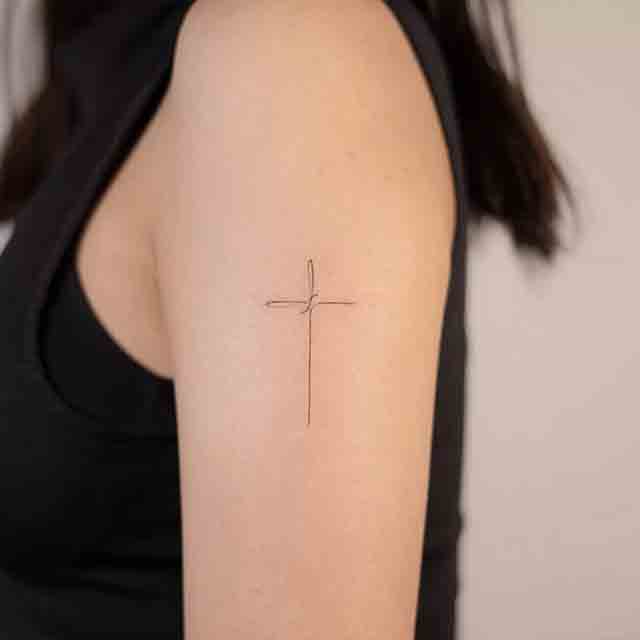 69.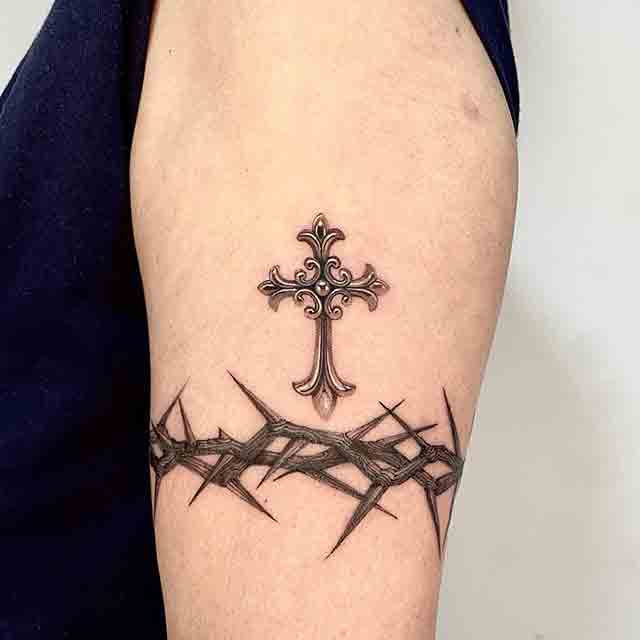 70.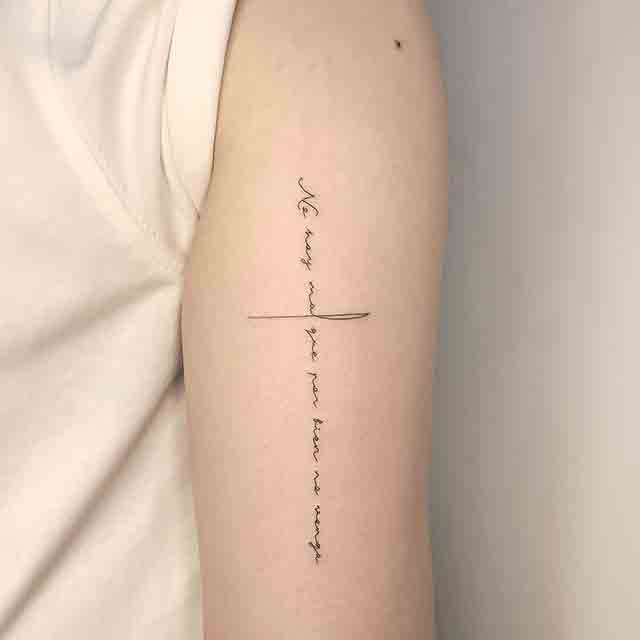 71.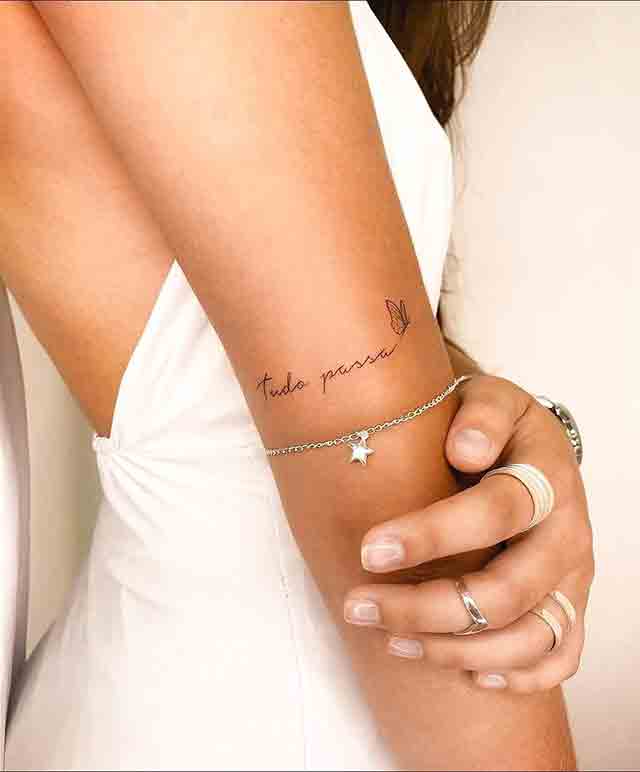 72.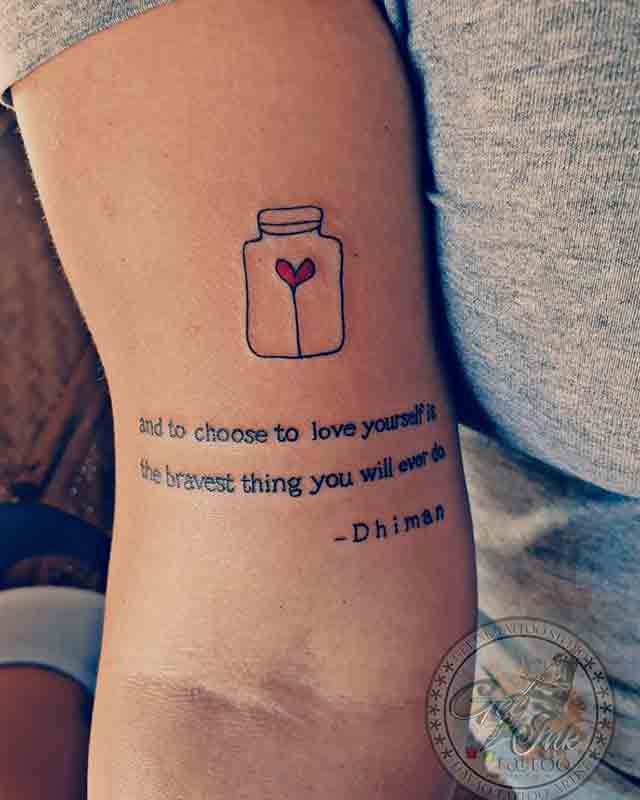 73.
Cool Arm Tattoos For Women
74.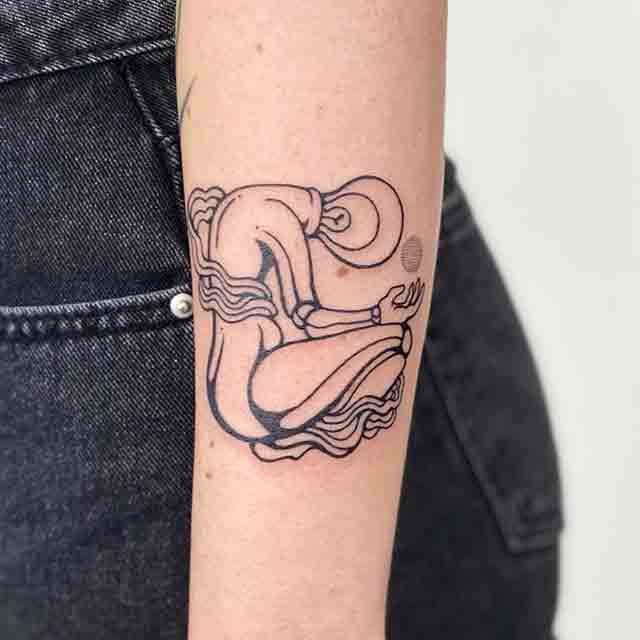 75.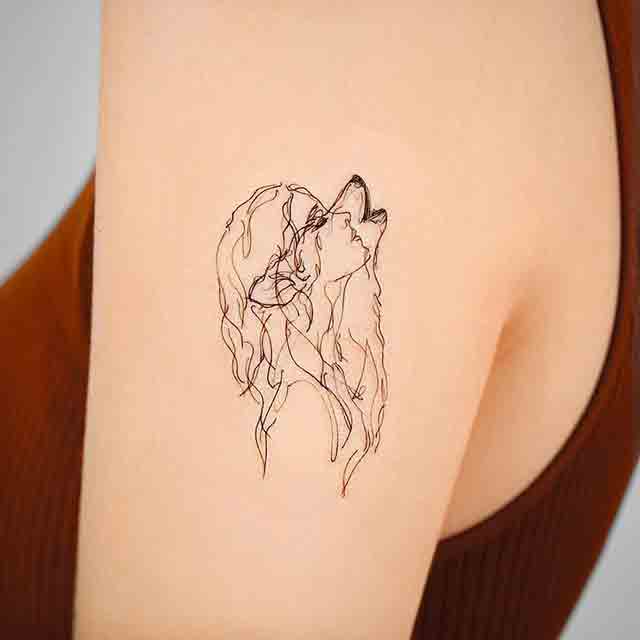 76.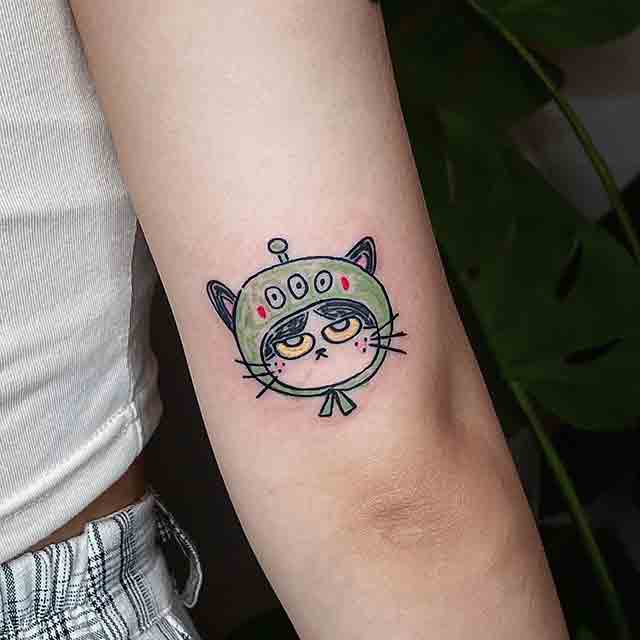 Inside Arm Tattoos For Women
77.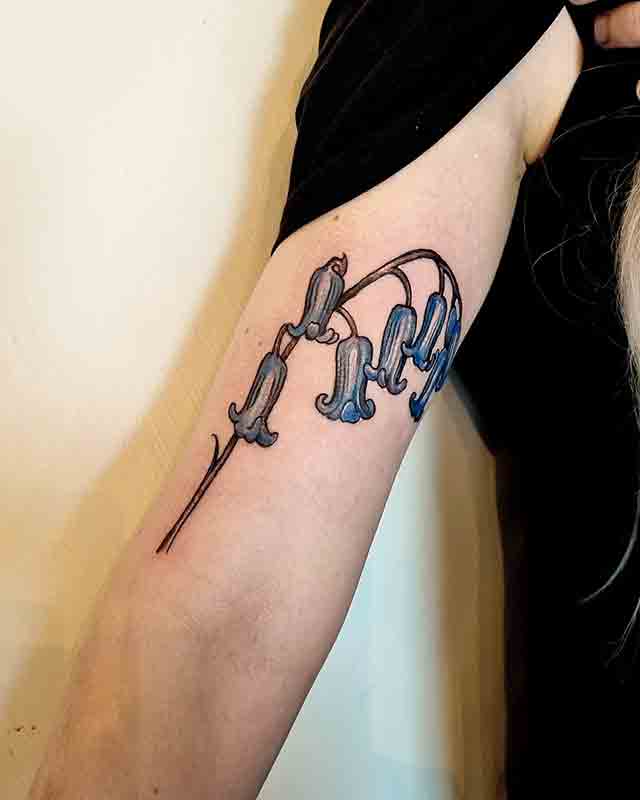 78.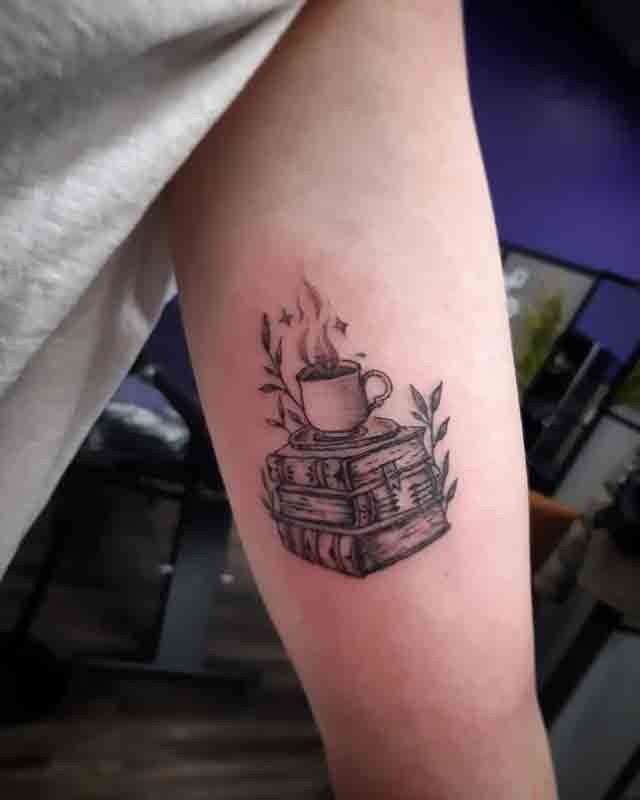 79.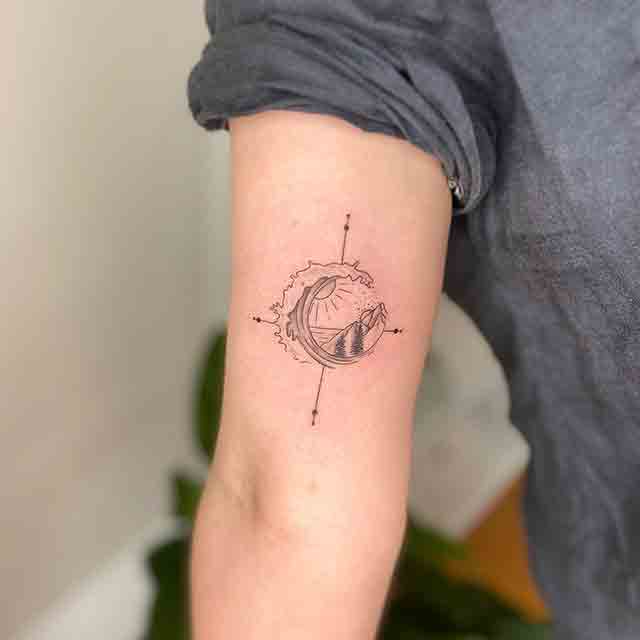 Side Arm Tattoos For Women
80.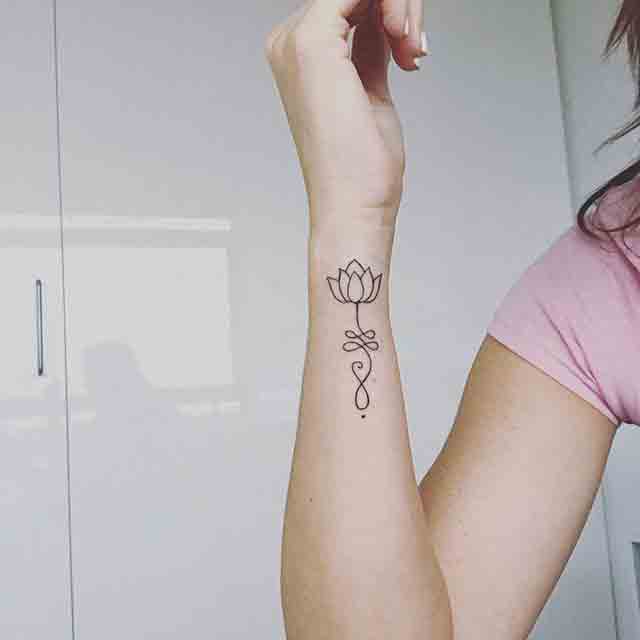 81.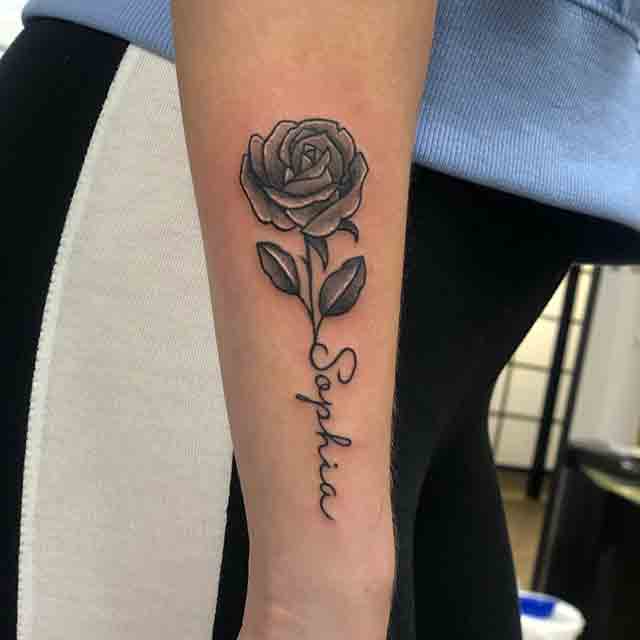 82.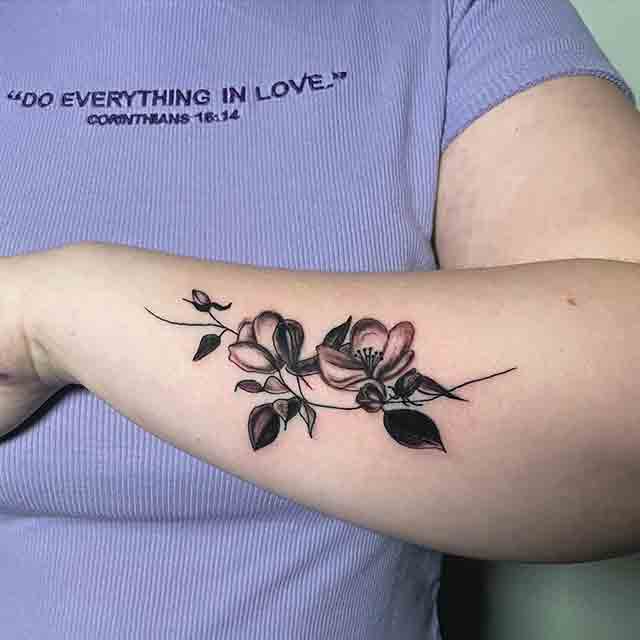 Minimalist Arm Tattoos For Women
83.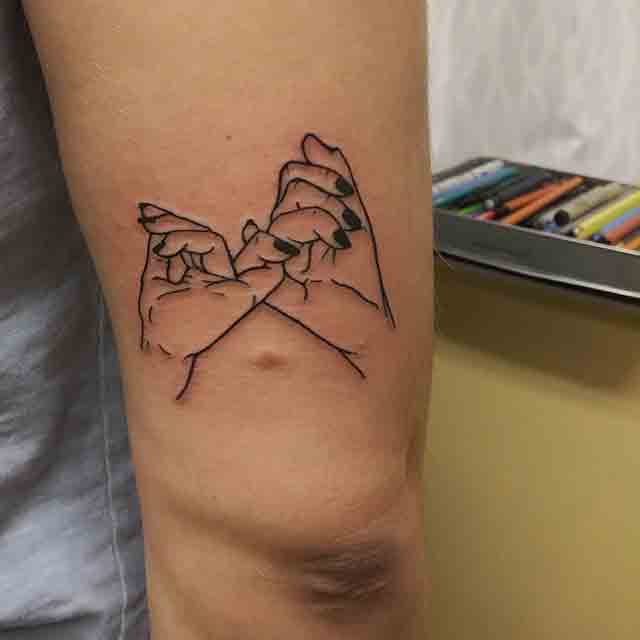 84.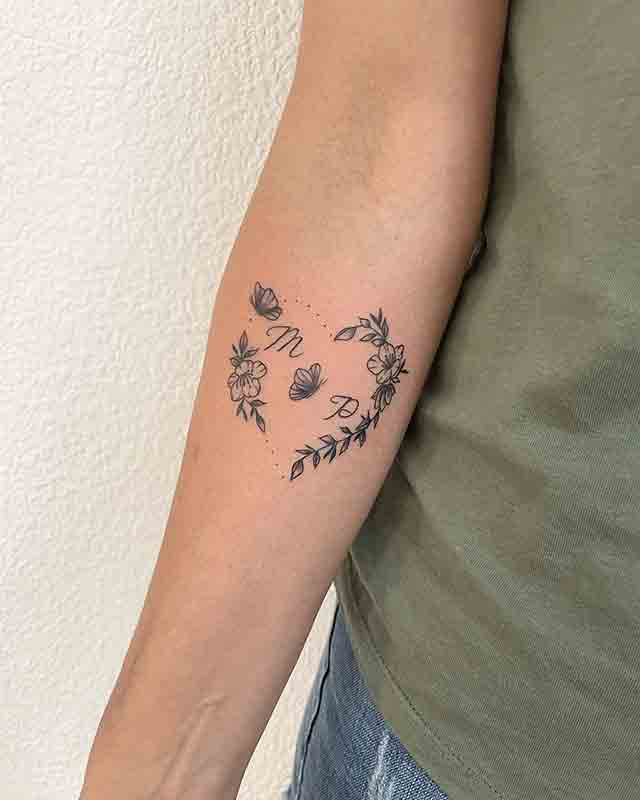 85.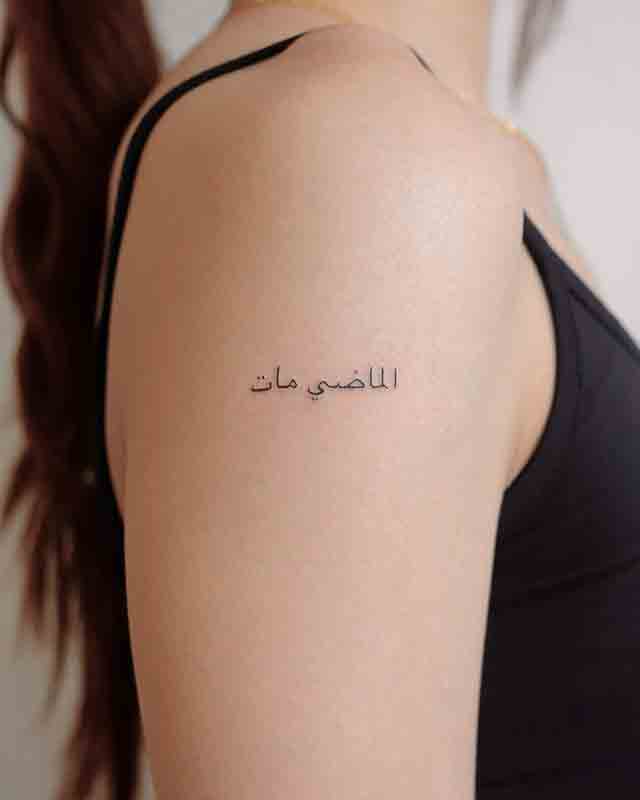 Black Arm Tattoos For Women
86.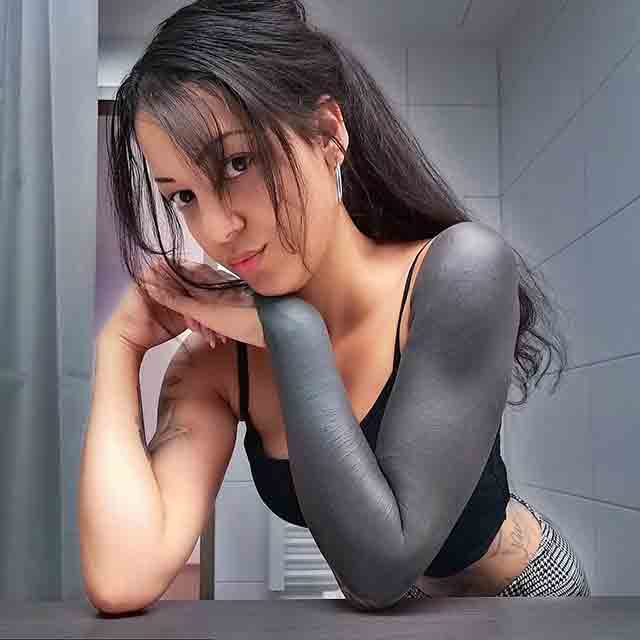 87.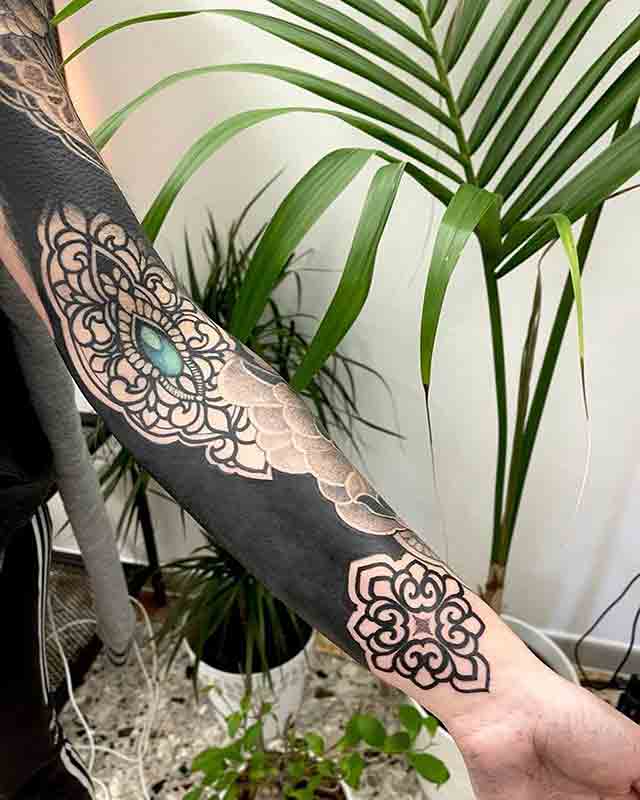 88.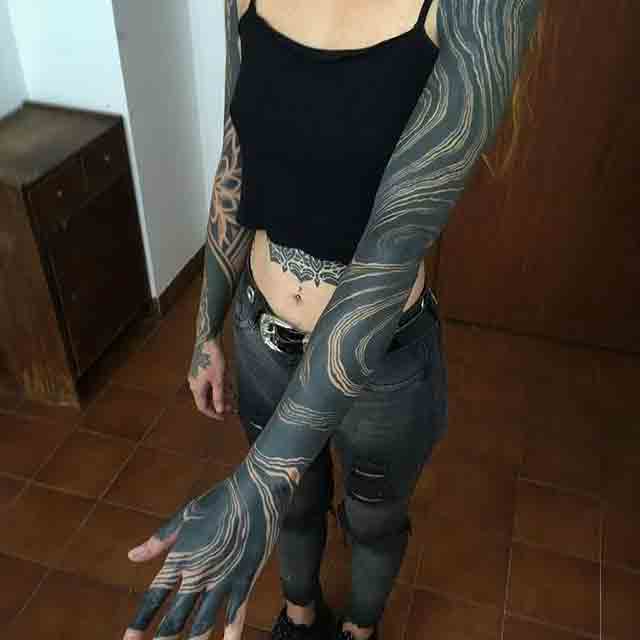 Word Arm Tattoos For Women
89.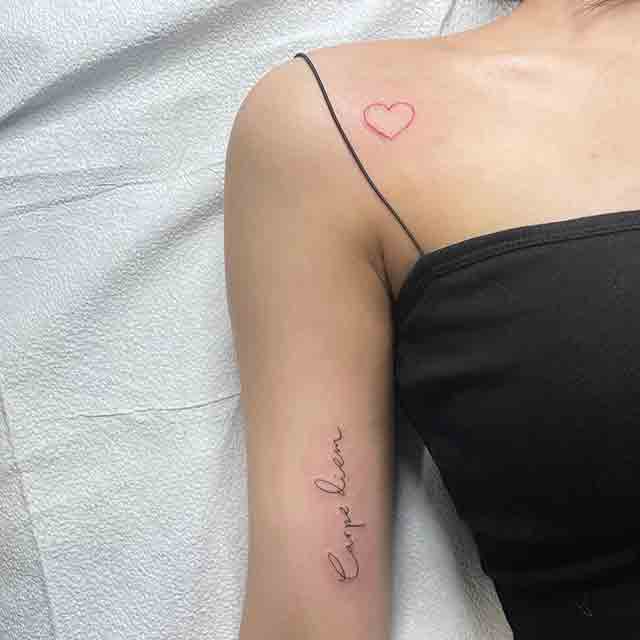 90.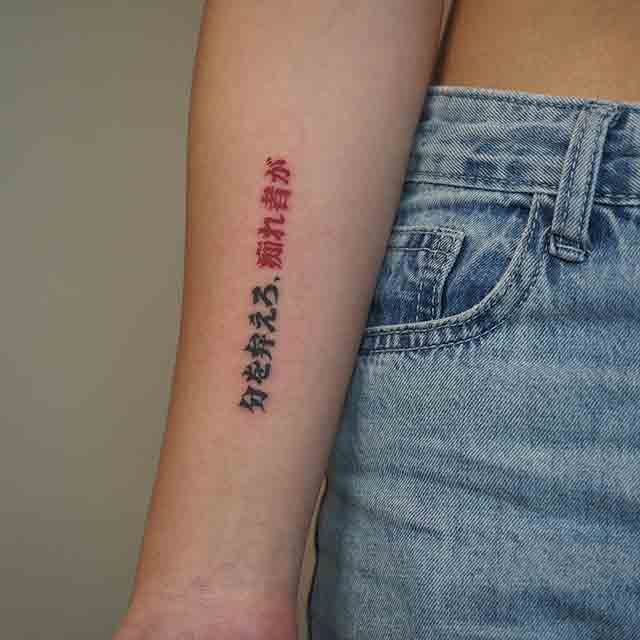 91.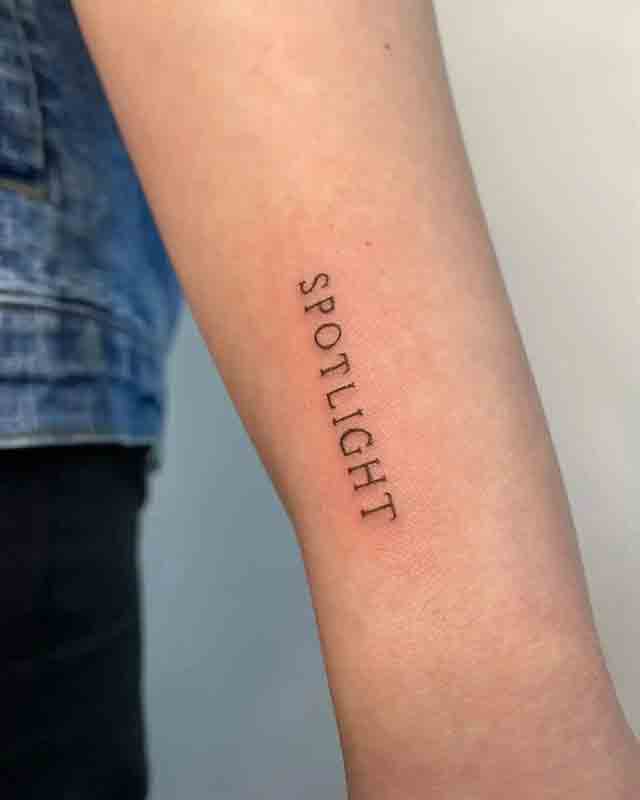 Arm Name Tattoos For Women
92.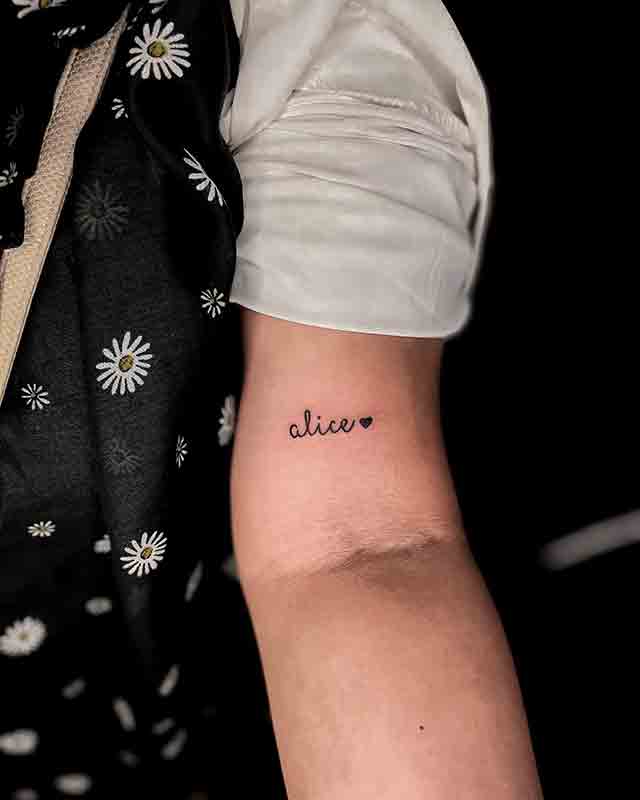 93.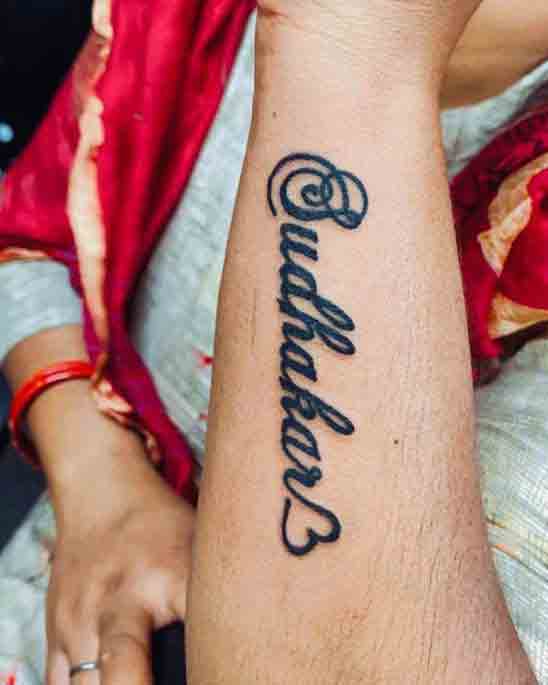 94.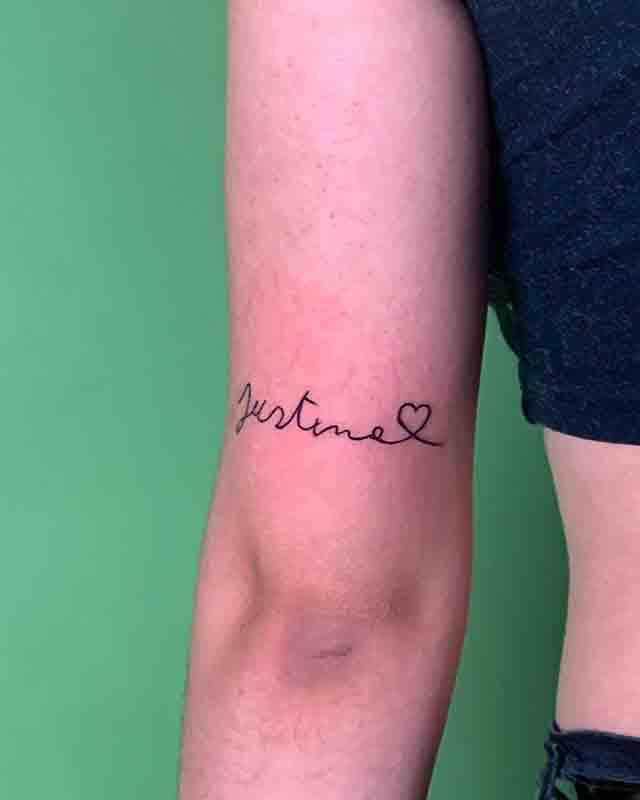 Dragon Arm Tattoos For Women
95.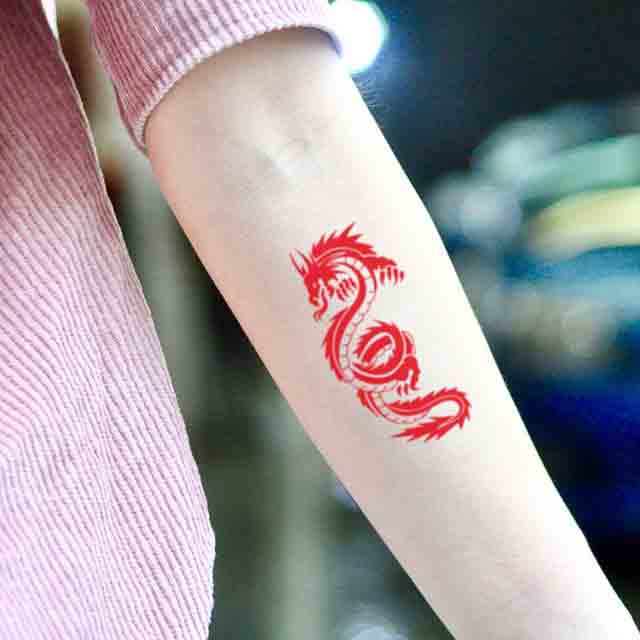 96.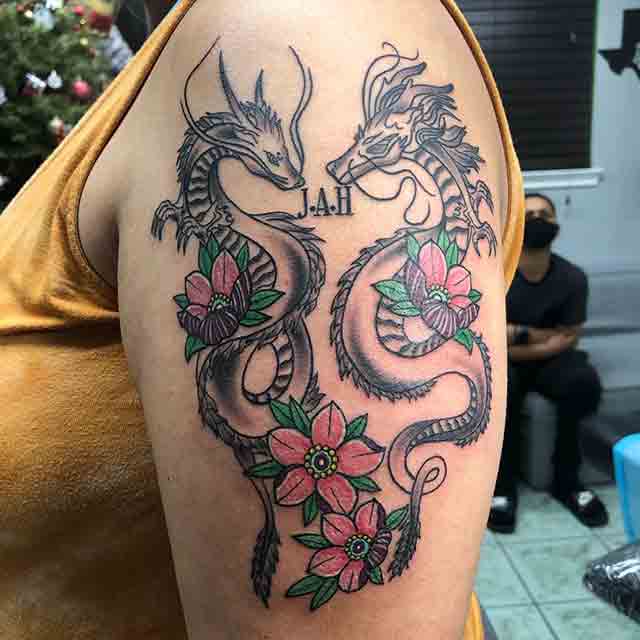 97.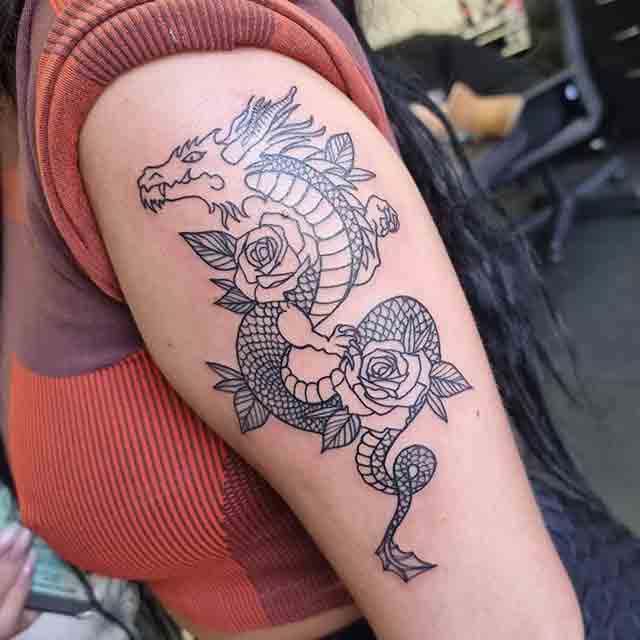 Skull Arm Tattoos For Women
98.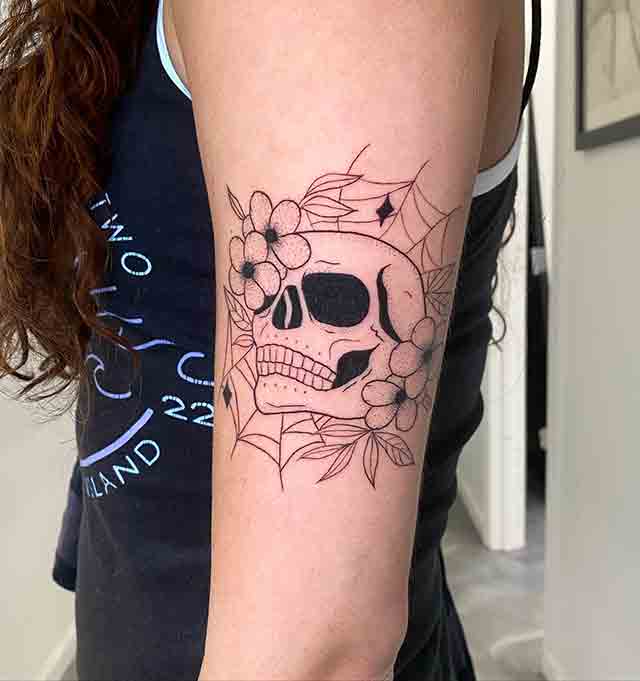 99.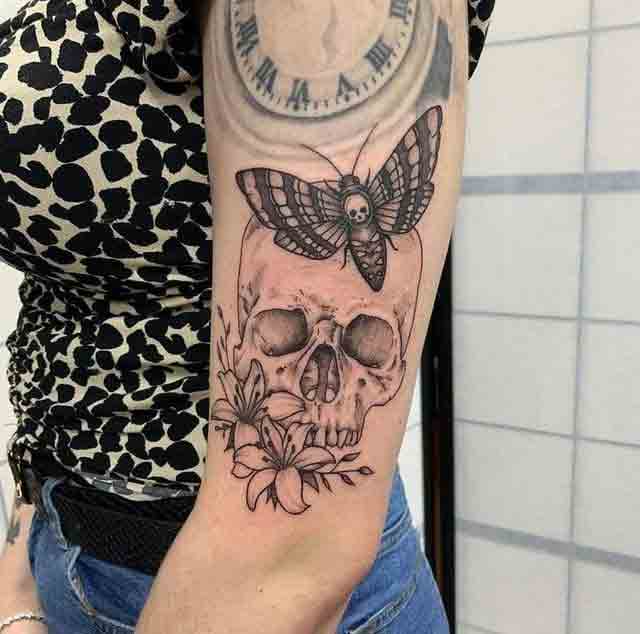 100.
Tribal Arm Tattoos For Women
101.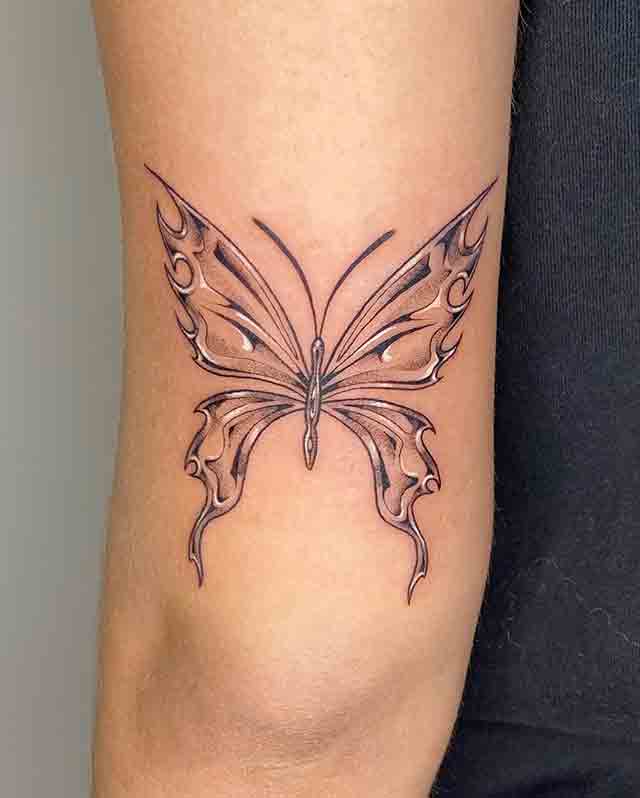 102.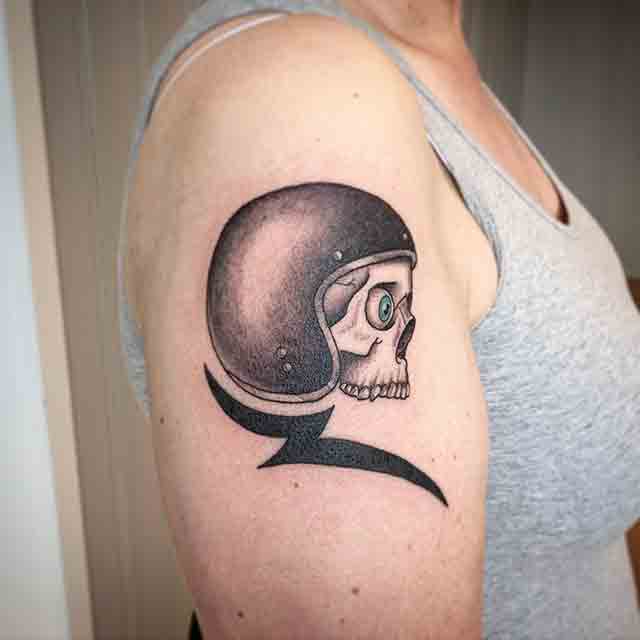 103.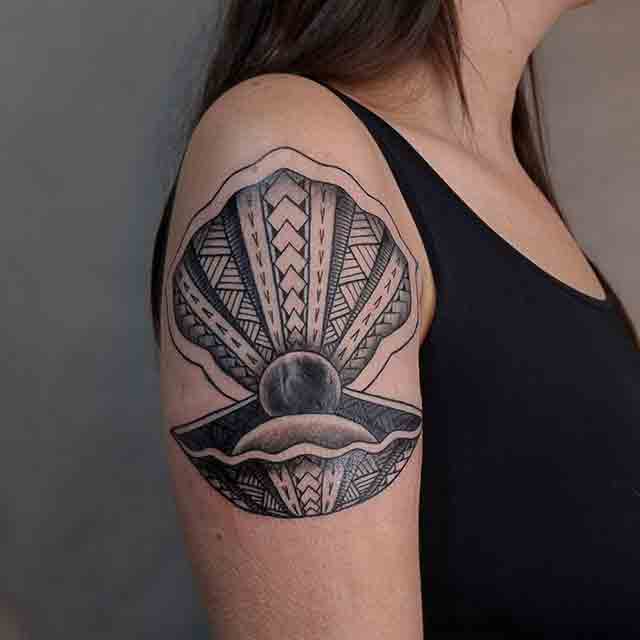 Watercolor Arm Tattoos For Women
104.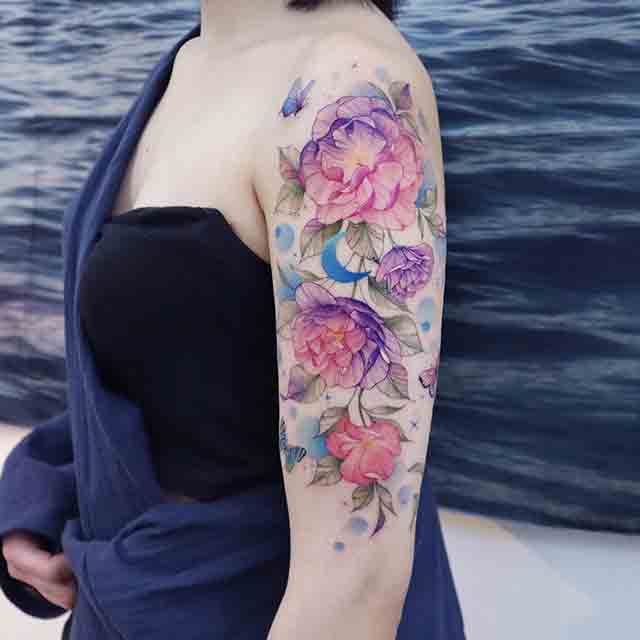 105.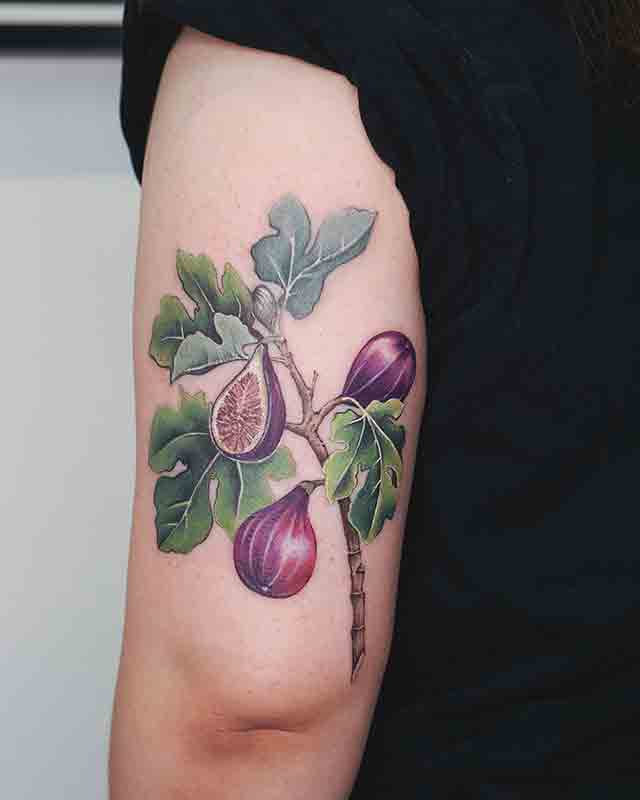 106.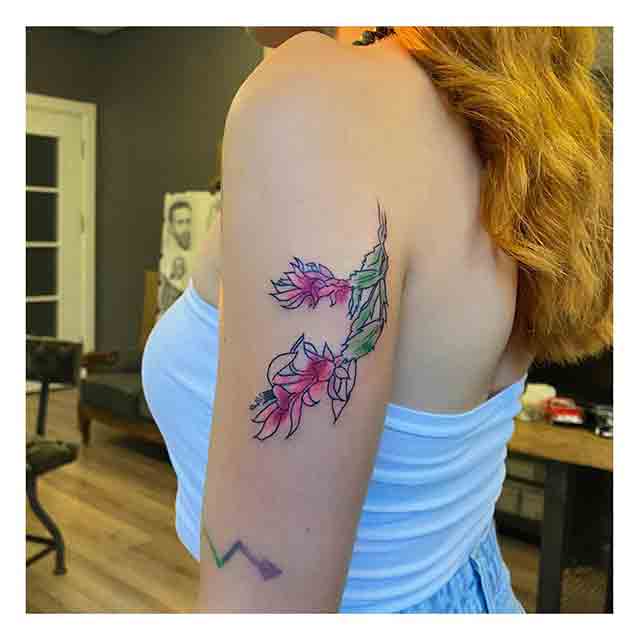 Whole Arm Tattoos For Women
107.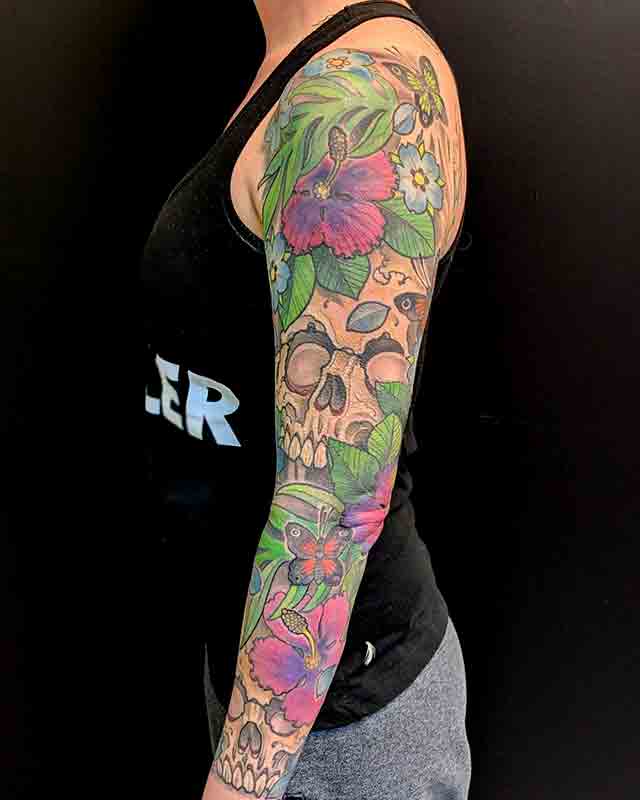 108.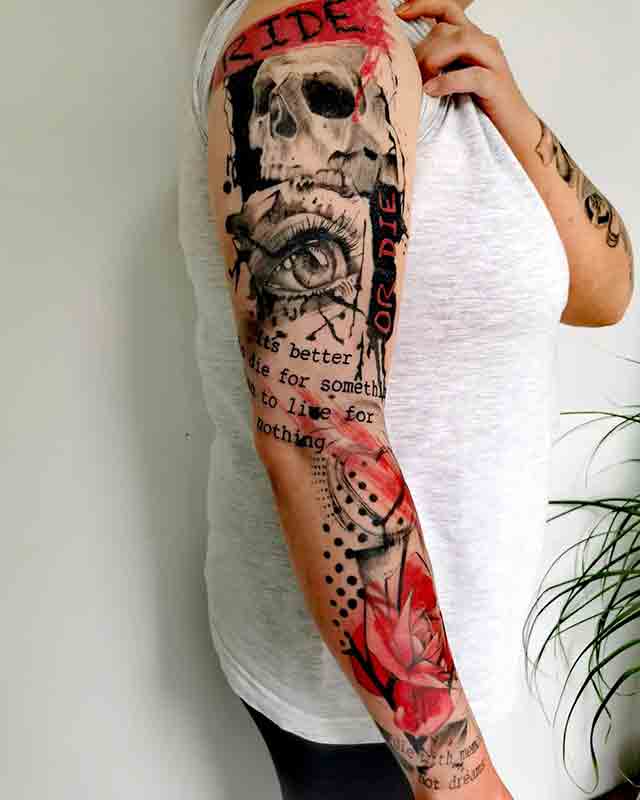 109.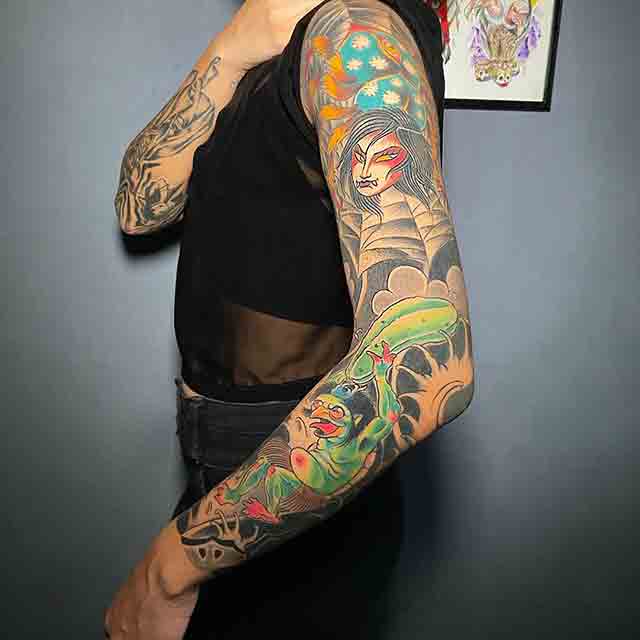 Wolf Arm Tattoos For Women
110.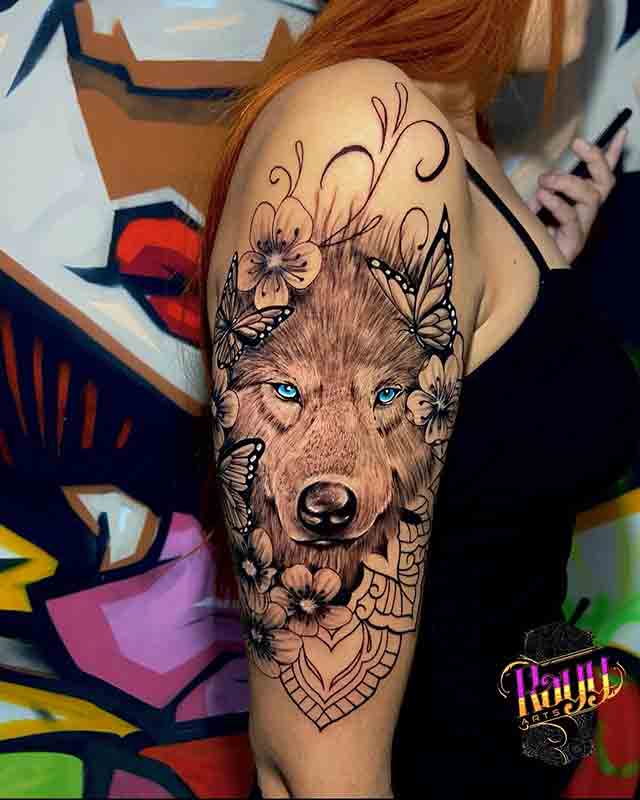 111.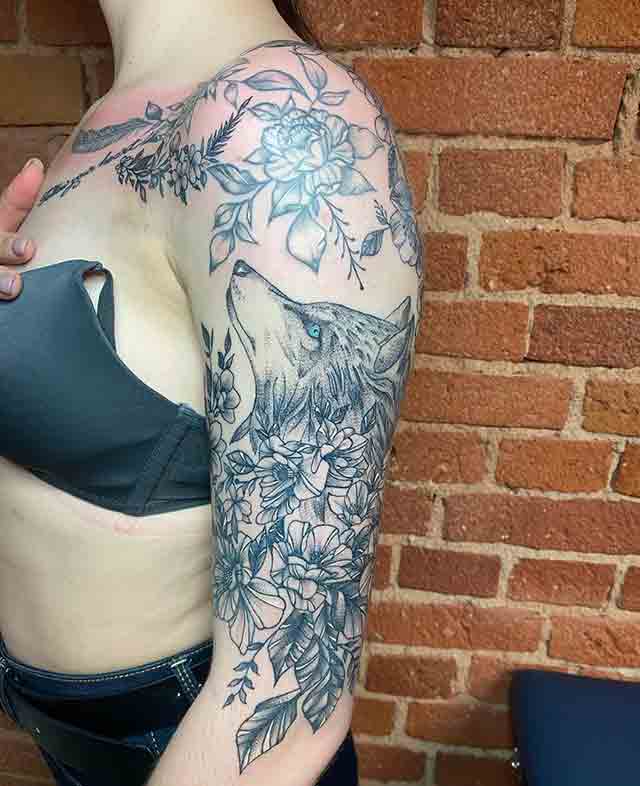 112.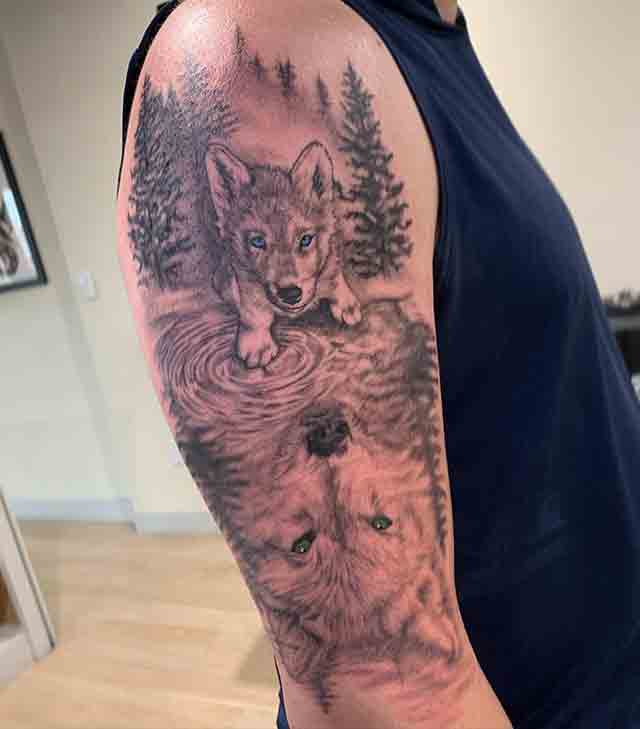 Wrist Arm Tattoos For Women
113.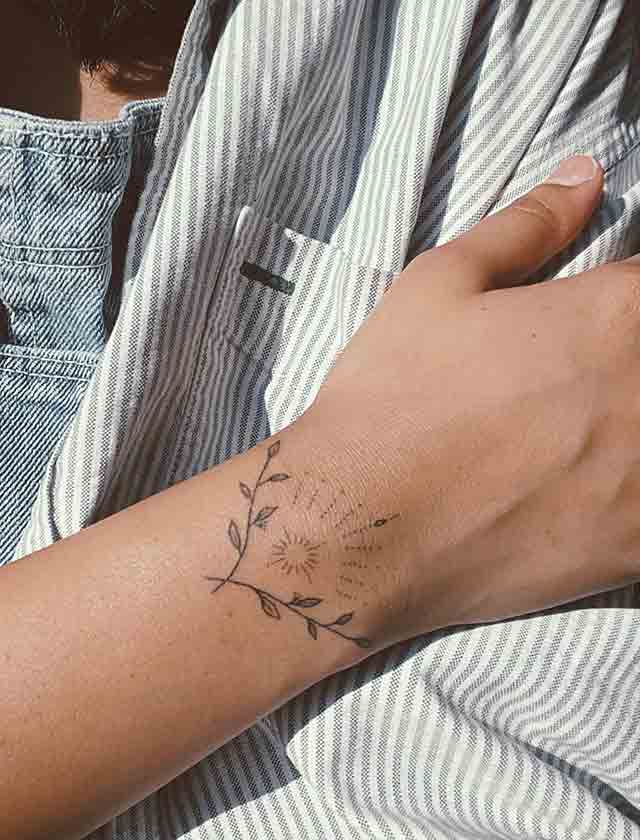 114.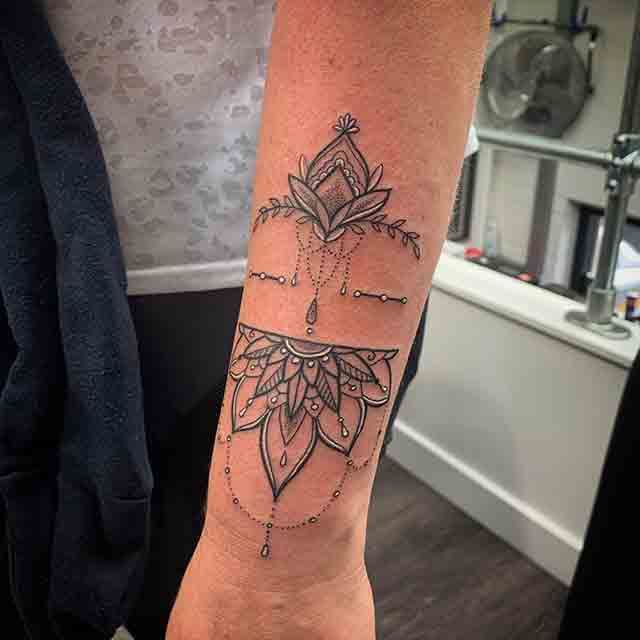 115.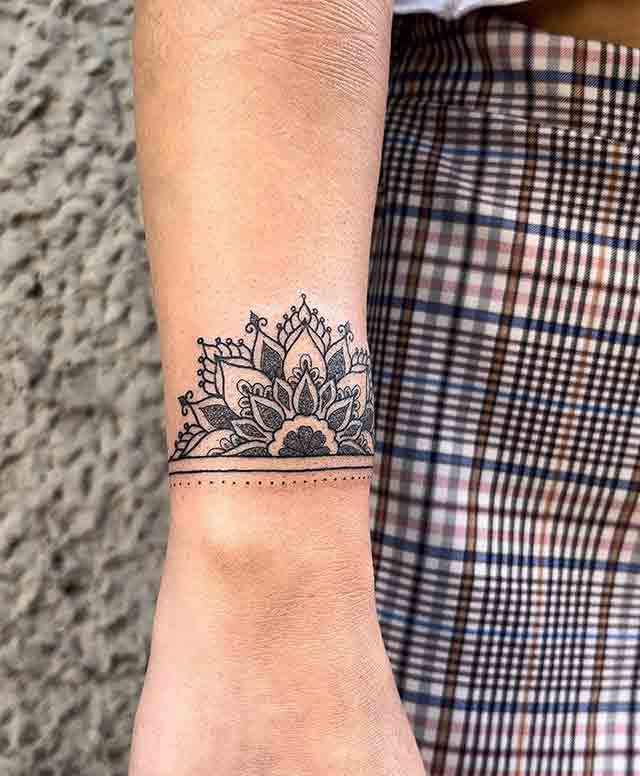 Conclusion
Tattoos are a great way of showing people who you really are. When it's on your arms, it becomes more visible. Like men, there are also tons of classy arm tattoos for women out there.
Besides, arm tattoos are top of the trends among women irrespective of age, class, and culture. The reason is, considering taste and personality, an ample amount of classy female arm tattoos are available that will be pitch perfect for them.
So, beautiful ladies, wait no more and make yourself gorgeous by picking a gorgeous ladies' arm tattoo from our design collection.
Frequently Asked Questions
Which arm do women get tattoos on?
It doesn't matter which arm you choose. Left or right, both is okay as long as you prefer any one considering your style, choice, and personality.
Do arm tattoos hurt?
It definitely hurts. But the pain is a lot lesser as there are not many nerve ends in the arm. Due to the muscles and lack of nerves, the pain fades faster with a buzzing sensation.
Should I tattoo my right or left arm?