Roman numerals have been used for centuries, dating back to the Roman Empire. They were originally used to represent numbers in stone inscriptions and on coins. Over time, they became popular for use in architecture, art, and literature. Today, Roman numerals are still used in many different ways, including as tattoos.
There's something about Roman numerals that make them perfect for tattoos. They're strong and classic, yet still, have a bit of an edge to them. And when it comes to inking them on your body, there are endless possibilities.
There are many reasons why people choose to get Roman numeral tattoos. For some, it is a way to remember an important date or event in their life. Others may use Roman numerals to represent the initials of their name or the name of a loved one.
So, if you're thinking of a roman numeral tattoo or looking for inspiring ideas then you've hit the link. Take some time with us and let's dive deeper into an ocean of exotic design ideas.
101 Roman Numerals Tattoo Ideas and Designs
There are many different ways to design a tattoo using Roman numerals. Some people choose to get a tattoo with the numerals of their birth date, while others use Roman numerals to spell out a name or significant word. No matter what the design, a Roman numeral tattoo can be a beautiful and unique way to show your individual style.
And we are here exactly for that. If you're thinking of getting a roman numeral tattoo but running low on ideas, we bring you 101 most unique and exotic design ideas. So, read on this article and you'll be thanking us!
Roman Numeral Forearm Tattoo
When it comes to forearm tattoos, Roman numerals are a popular choice. These tattoos can be simple or elaborate, and they can symbolize anything from a significant date to a powerful message. If you're considering a Roman numeral forearm tattoo, here are some exotic ideas-
The Rose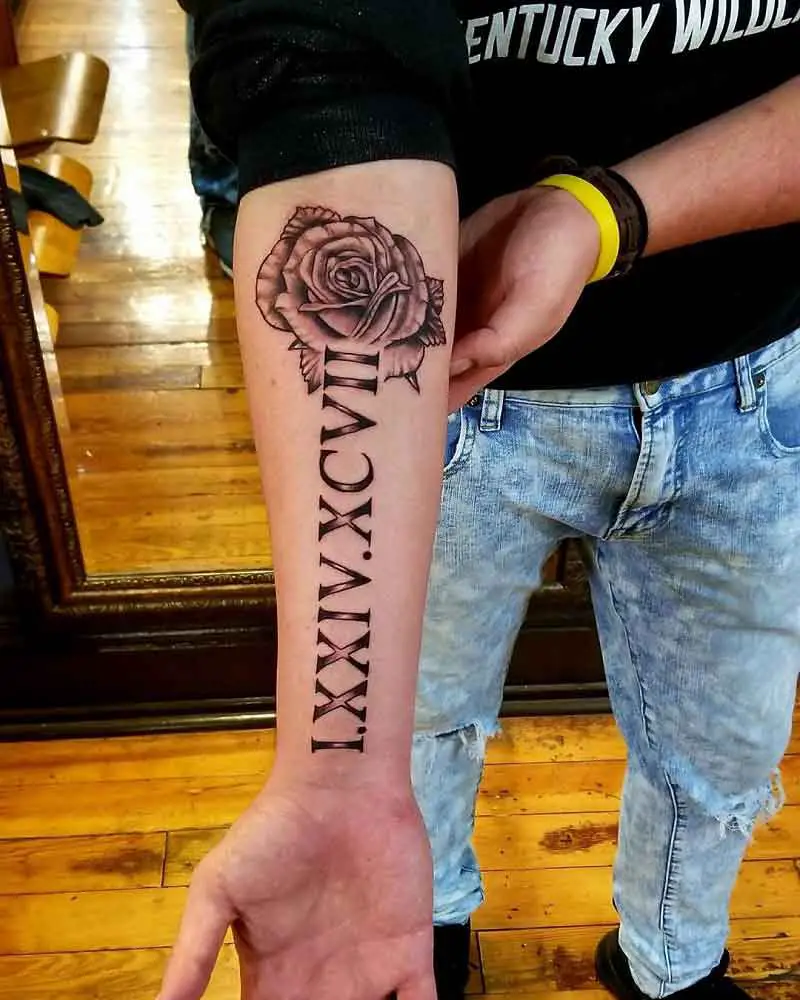 Rose is one of the most symbolic designs in tattoos. It gives the tattoo a more personalized value. In this particular design, the designer placed the rose with expertise.
2. Angel Wing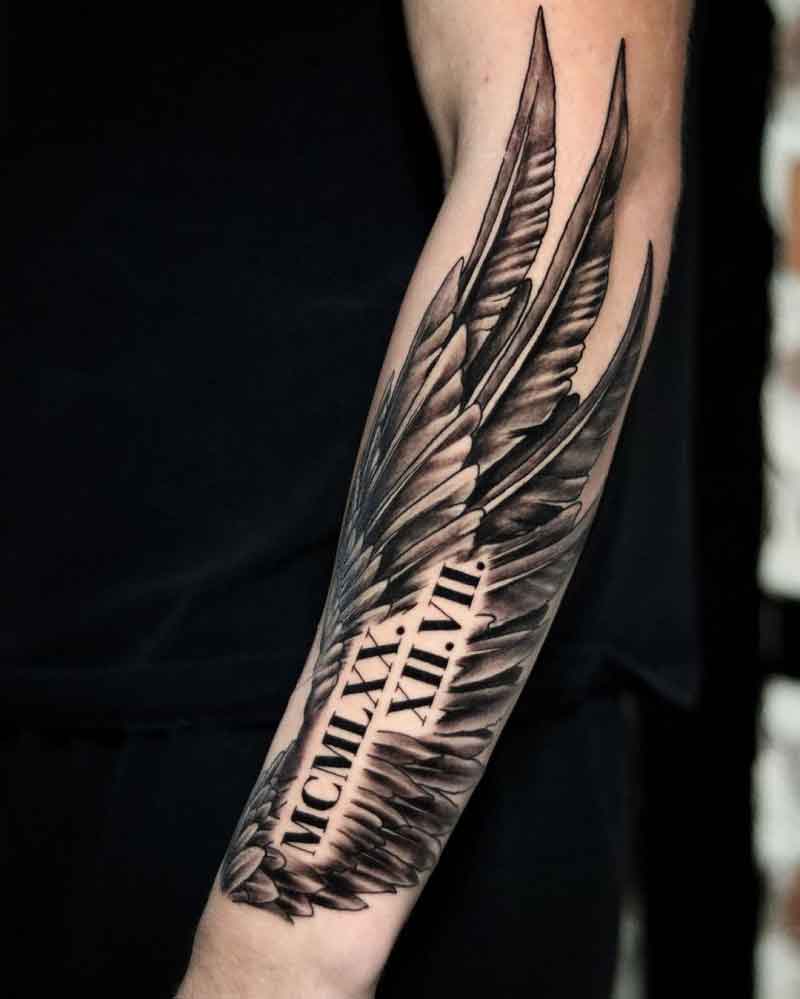 Wings of feathers are a common arrangement to the roman numeral tattoos. This dark feathery wing of this design makes it look gothic. And the dark posture made the inked date very personal.
3. Divine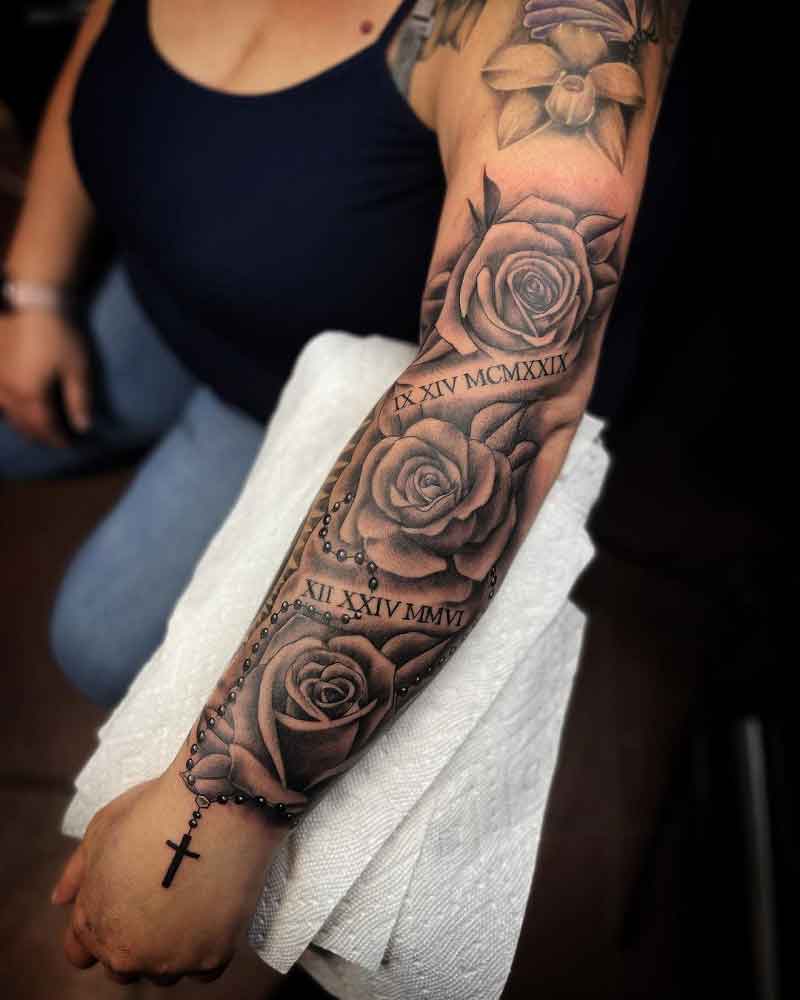 At the first glance, the design emits the vibe of enlightenment. With a cross swirling around roses, this design is perfect for representing any significant time in ones life.
Women's Roman Numerals Tattoo
For women, Roman numeral tattoos can be placed almost anywhere. They look especially beautiful when inked on the wrist, arm, or foot. But no matter where you choose to put them, these tattoos are sure to make a statement. If you're looking for some inspiration, check out these exceptional ideas of women's Roman numeral tattoos.
4. Lucila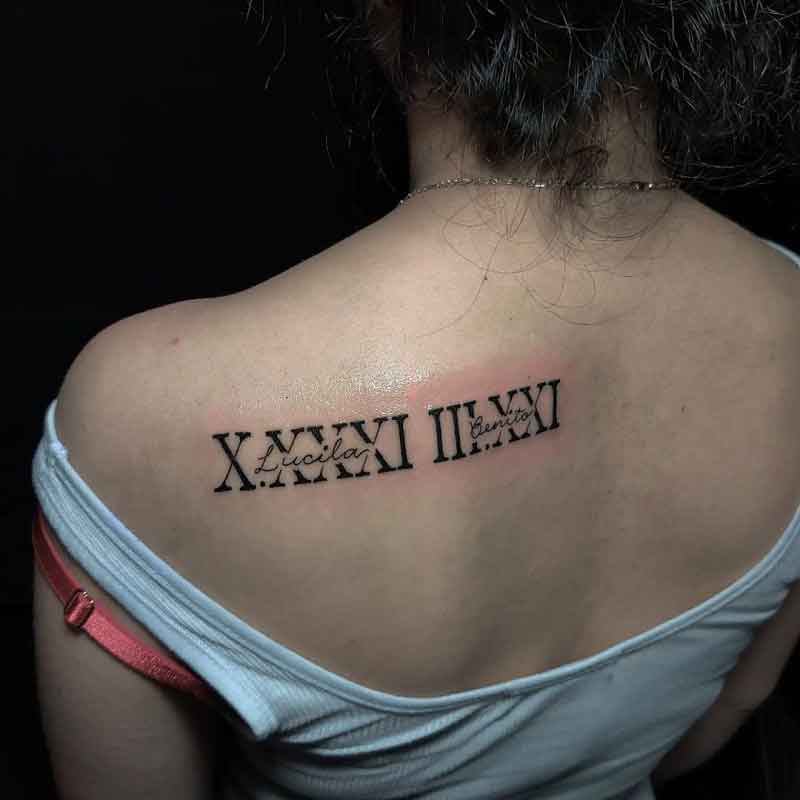 A simple roman numeral tattoo on the back of this woman. However, in the middle of the roman numeral, there's a name- "Lucila." That's make this design unique to the wearer. What a great way to commemorate someone!
5. Numeral Spine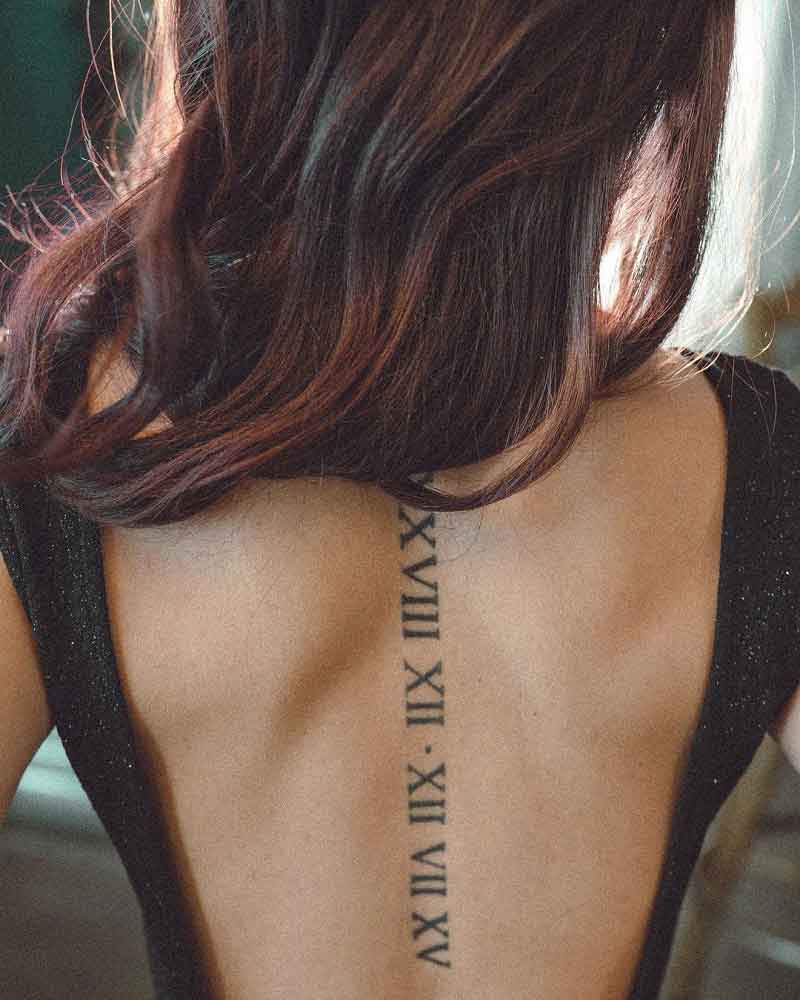 Just a simple roman numeral tattoo with an exceptional sense of placement. The numbers in this design runs down through the spine symmetrically. This creative placement idea gave this design an alluring aesthetic appeal.
6. Vanity Vine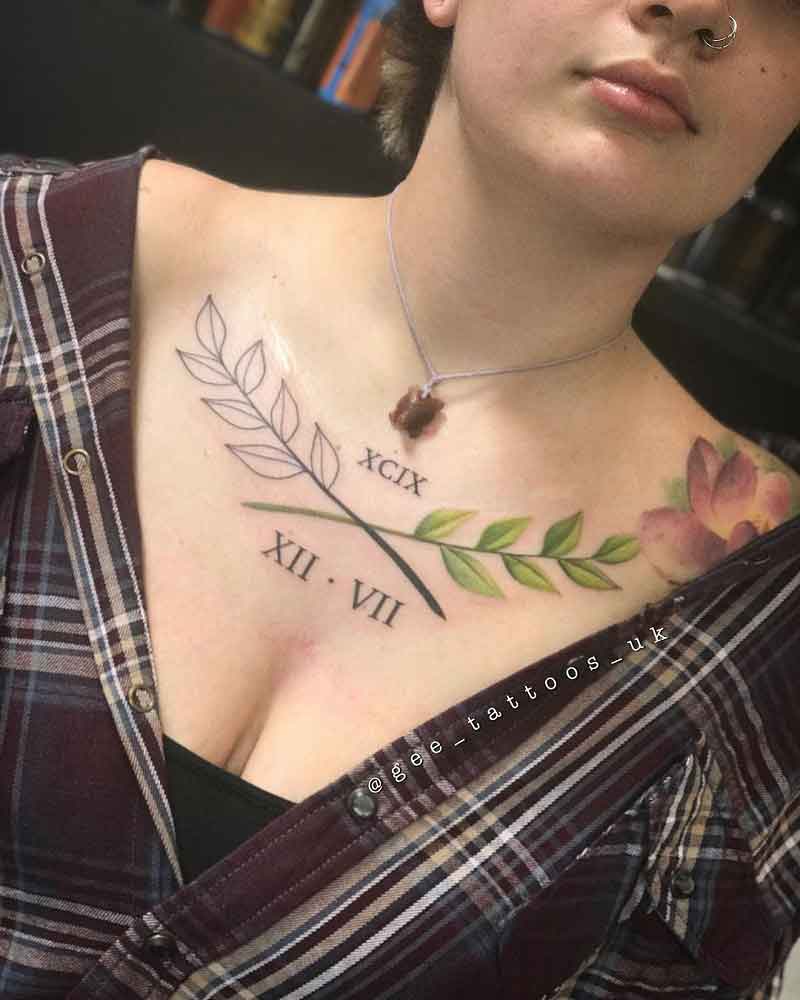 Every coin has two sides. This design is the visual representation of that. One of the two vines is monochrome and the other one is vivid with colors. And the date in the middle portrays that significance of any particular moment of ones life.
Roman Numeral Birthday Tattoo
It's no secret that many people love getting tattoos to commemorate special occasions in their lives. And what better way to remember a birthday than with a Roman numeral tattoo? Roman numeral tattoos are a popular choice for birthdays, as they can be customized to represent the exact date of birth. For example, if someone was born on October 10th, they could get a tattoo that reads "X–X–X". Cool, right?!
Here are some cool designs if you're looking for some-
7. 1969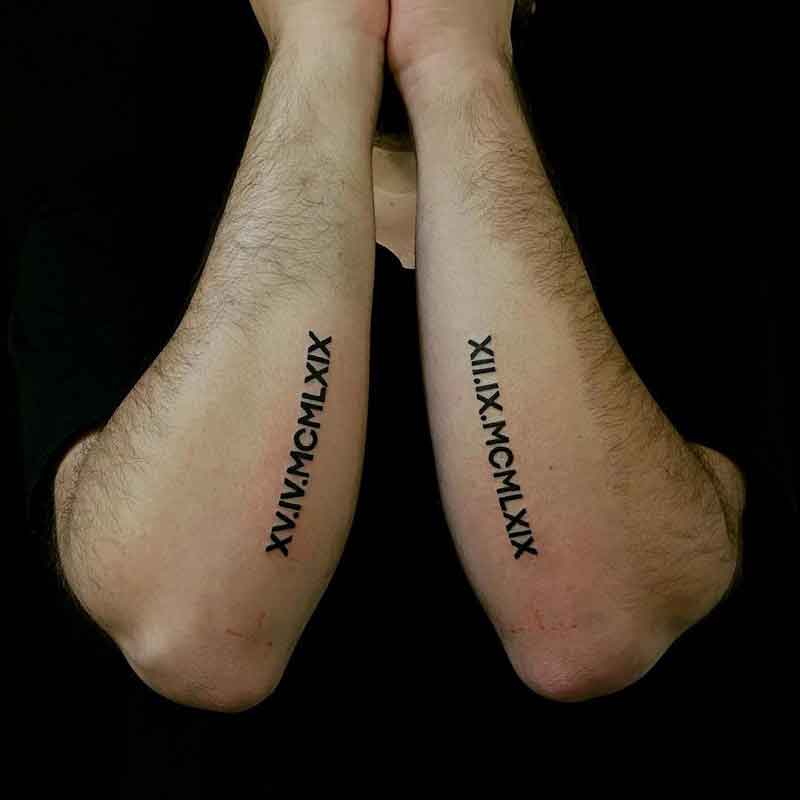 A simple birthday tattoo, you might say and I would agree. But the placement is very creative with the bold roman numerals that are facing upside down. This elegant font design is dure to catch some eyes wherever you may go.
8. 2002
/Source: inkbyjah
This design runs down from side chest to the waist side. The design covers a vast area of the wearers body in a pretty gothic manner.
9. 2001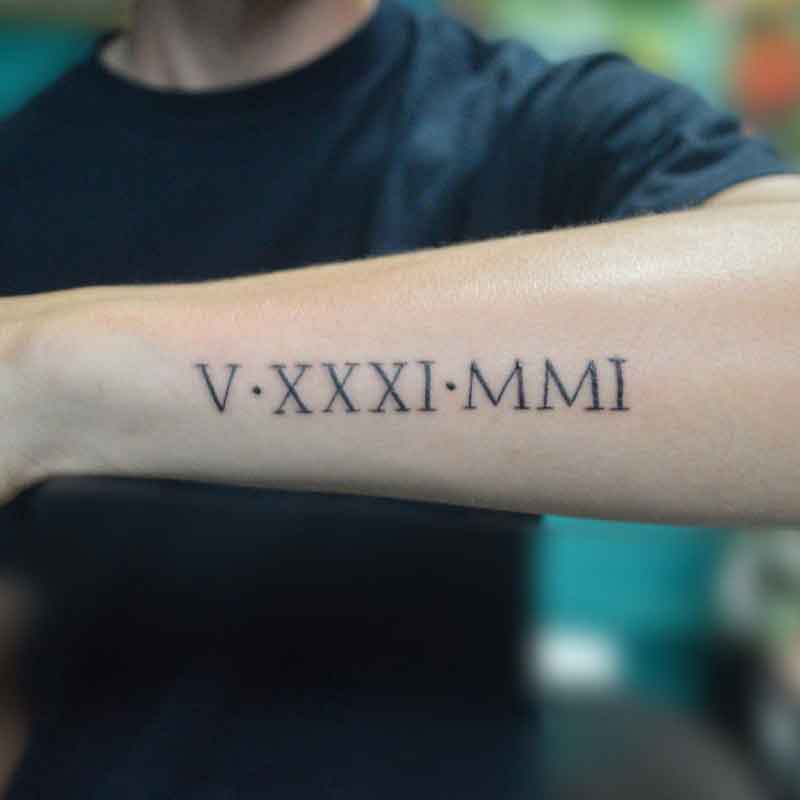 This date design is inked quite elegantly. Unlike the traditional bold roman numeral design, this one is quite subtle. The design covers nearly half of the wrist area and looks very appealing.
Roman Numeral Date Tattoo
Roman numeral date tattoos are a popular choice for those looking for a unique and personal tattoo design. Roman numerals are a great way to show the date of a significant event in your life, such as a birthday, anniversary, or the birth of a child. They can also be used to remember a loved one who has passed away.
If you want to commemorate any special date then here are some great design ideas-
10. Tricep Binary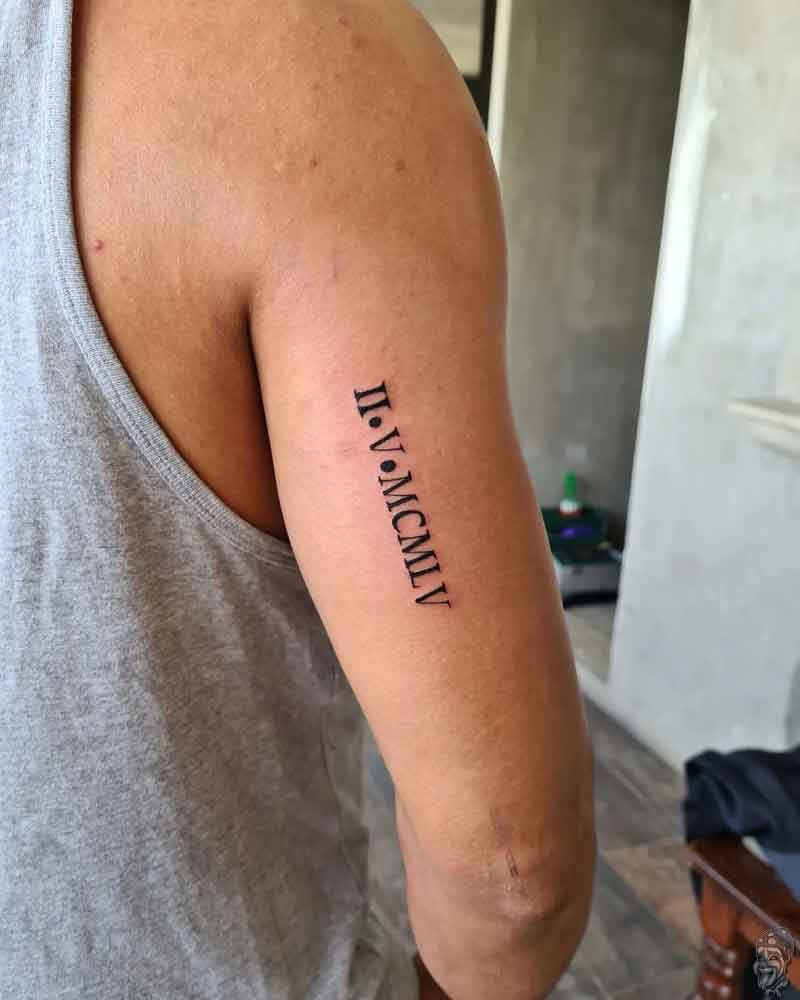 This design is placed on the back of the arm. It's a simple design yet conveys a great importance to the wearer. It poertrays the exact date 02.05.1955.
11. Thigh"s High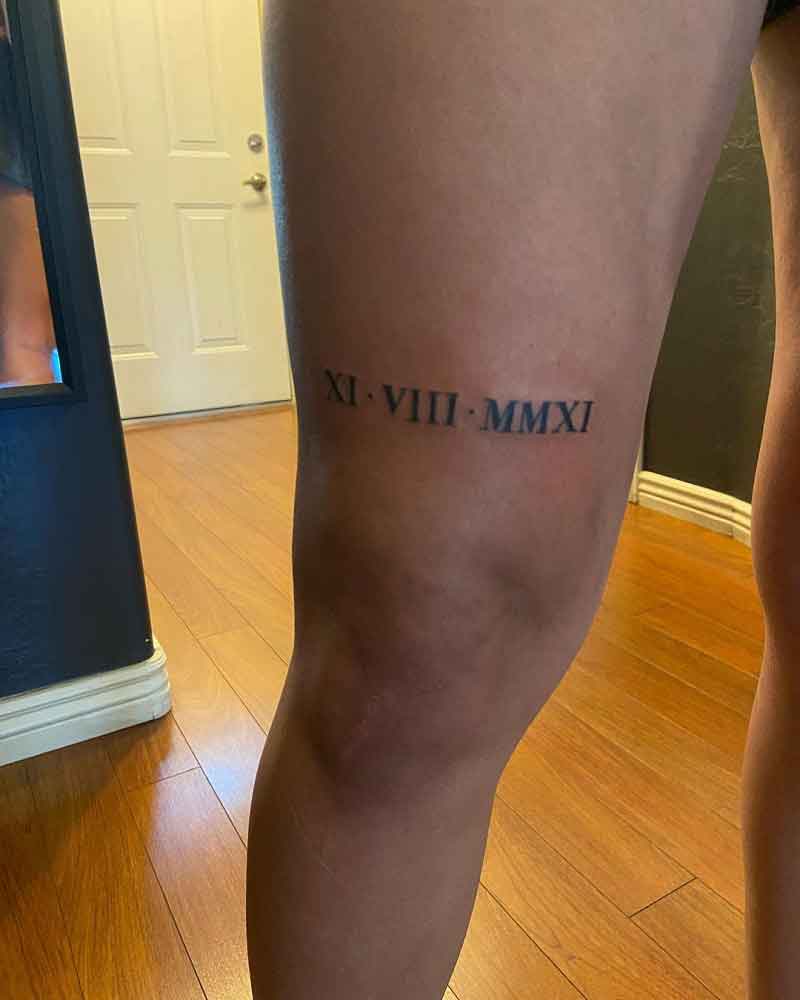 Tattoo placed on the lower thigh sure does look appealing. It's inked with the traditional roman numeral tattoo design and looks rather cool.
12. 2020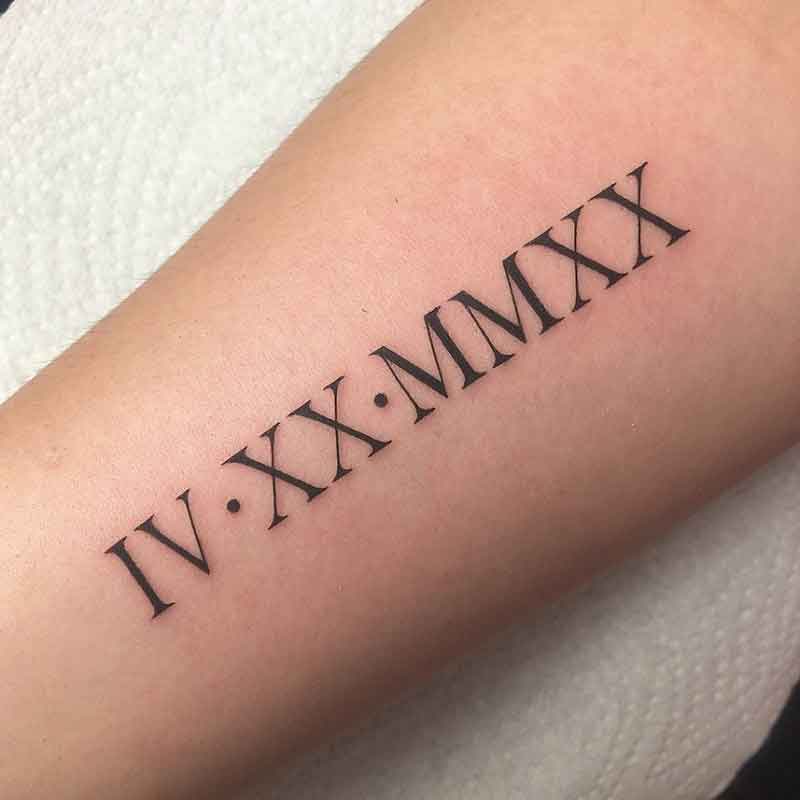 This particular design will ornament your forearm with memory. This exotic design looks super cool on the forearm and also bears the original purpose beautifully.
Roman Numerals Chest Tattoo
There's something about Roman numeral chest tattoos that just oozes masculinity. Maybe it's the fact that they often cover a large area of the chest, or maybe it's because they often look quite bold and dramatic. Whatever the reason, Roman numeral chest tattoos are definitely a popular choice for many men.
If you're considering getting a such tattoos, then here are some cool ideas-
13. Bull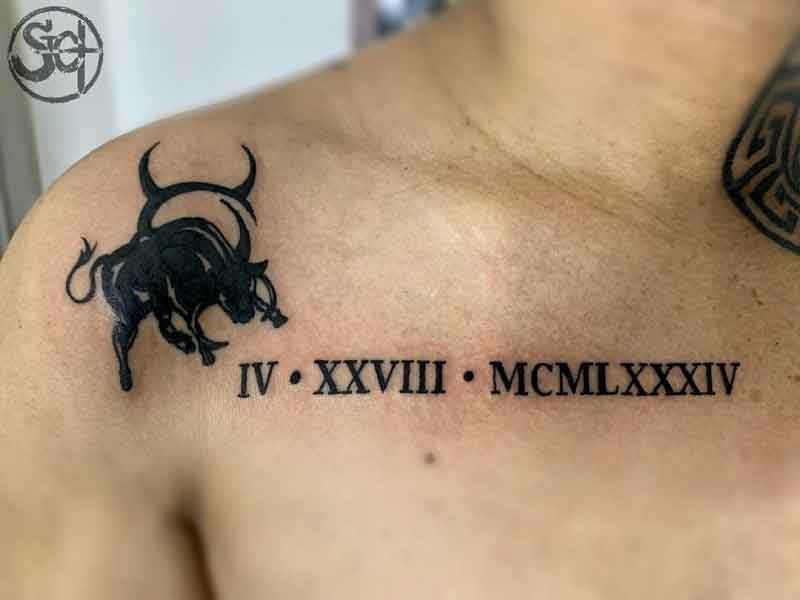 This tattoo is placed on the right chest with a Bull figure on the shoulder joint. The bull portrays the wearer pride while the date can be the commemoration of any significant date.
14. The Collar Bone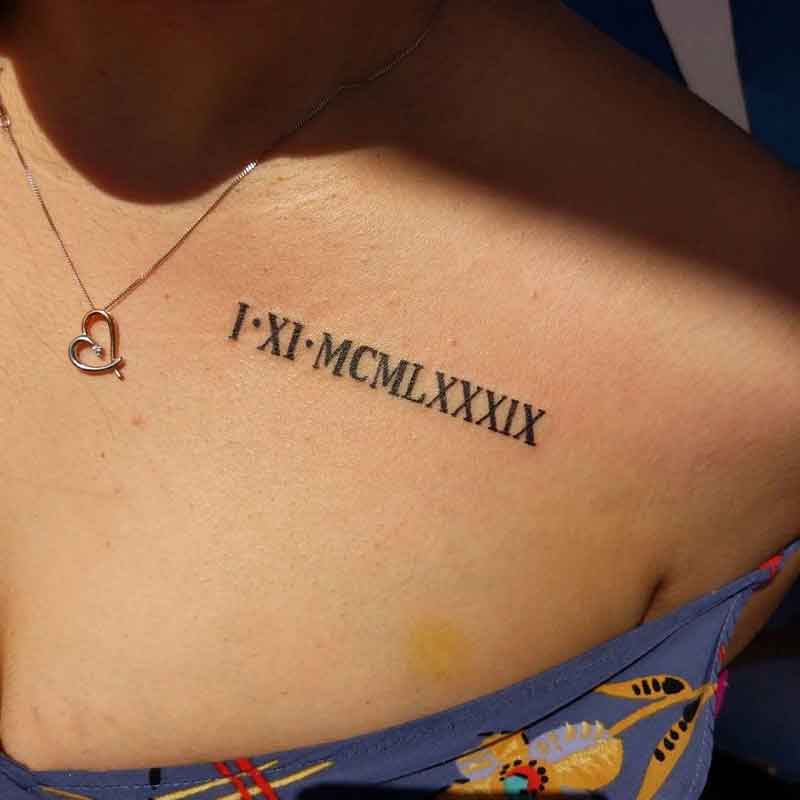 The designer inked this tattoo right under the collar bone with expert artistry. It covers a very little area yet look so elegantly beautiful.
15. Numeral Necklace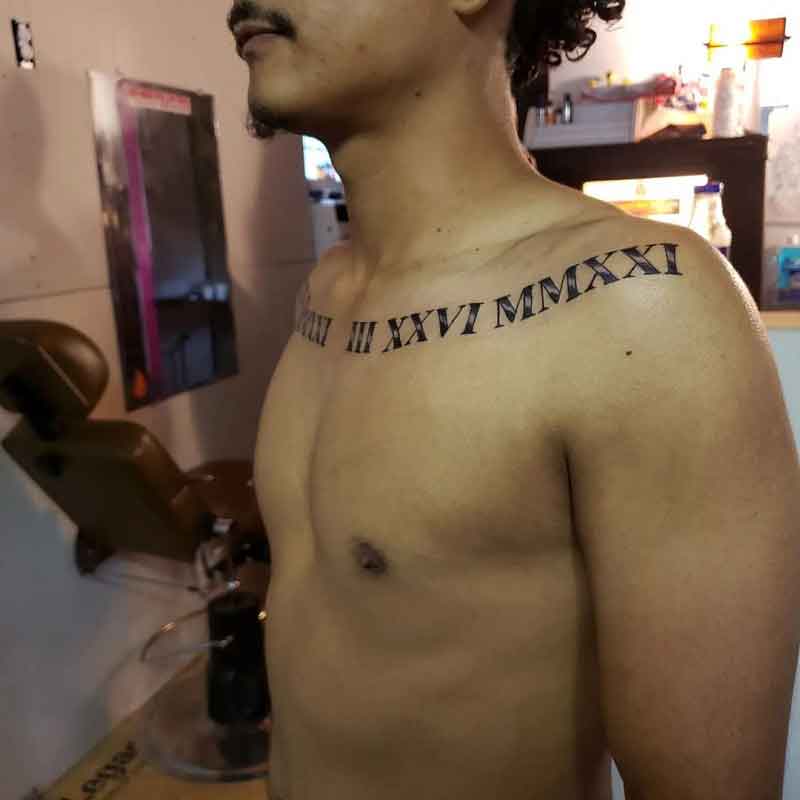 This one is rather elaborate one. It covers the whole upper chest from right side to left like a big necklace. While it emblems a particularly significant date, it looks quite appealing.
Small Roman Numeral Tattoo
If you're looking for a tattoo that's small and meaningful, a Roman numeral tattoo may be the perfect choice. Roman numeral tattoos are simple, elegant, and can be customized to represent anything you want. Whether you want to remember a special date or someone important in your life, a small roman numeral tattoos are a beautiful way to do it.
Here are some compact ideas-
16. The Reminder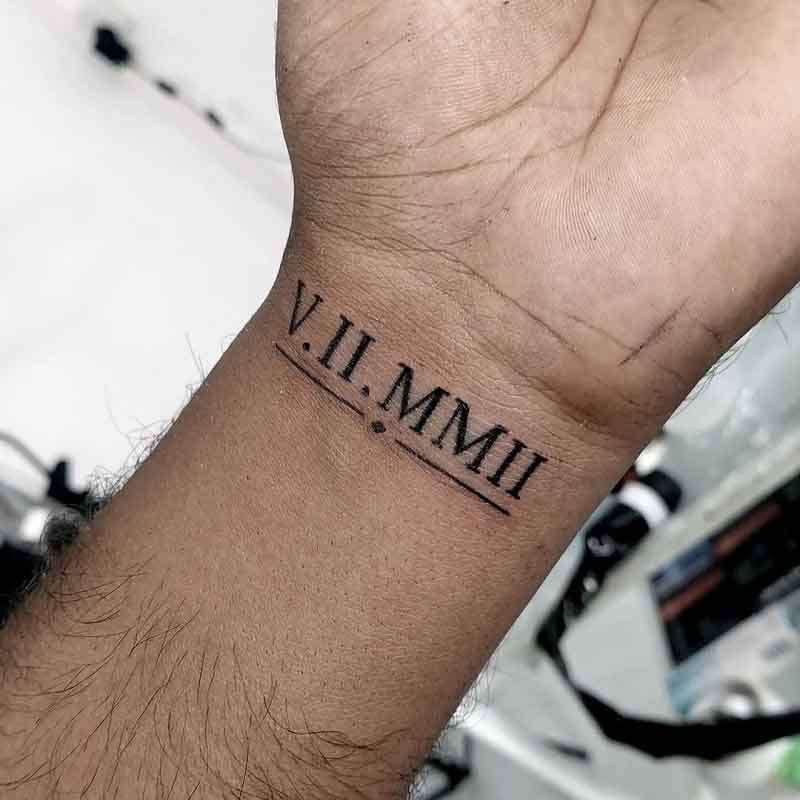 The design is compact and slender. It looks quite beautiful on the wrist with its minimalistic design. As it is placed on the wrist, it'll keep reminding you that significant date tirelessly.
17. Lucky Seven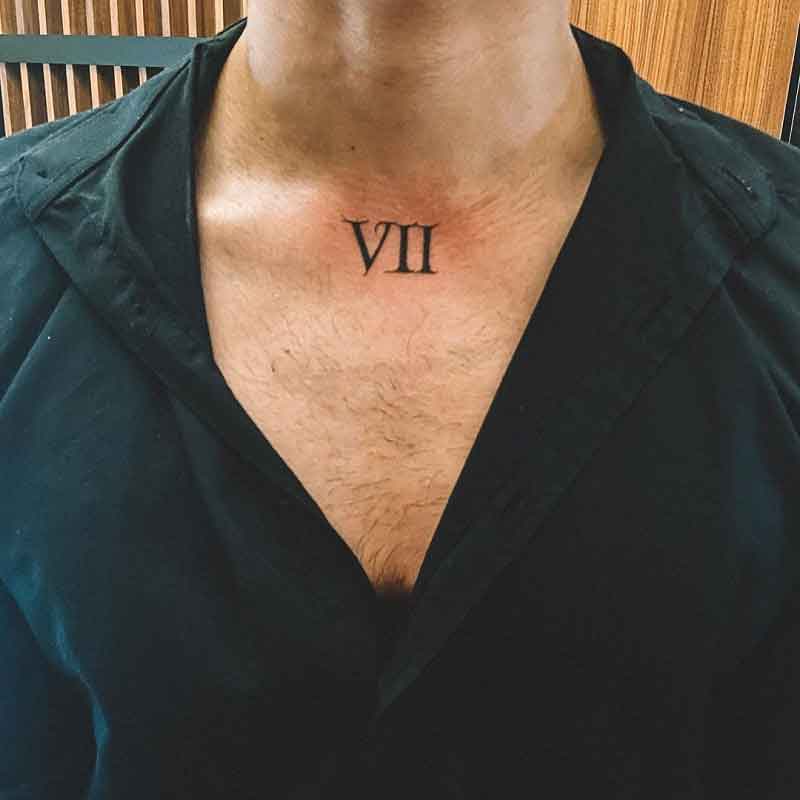 Its placement is quite unusual. And with a quite swavy design, it reads the number seven. It may look very simple but it will surely draw some eyes on you.
18. Tricep Traction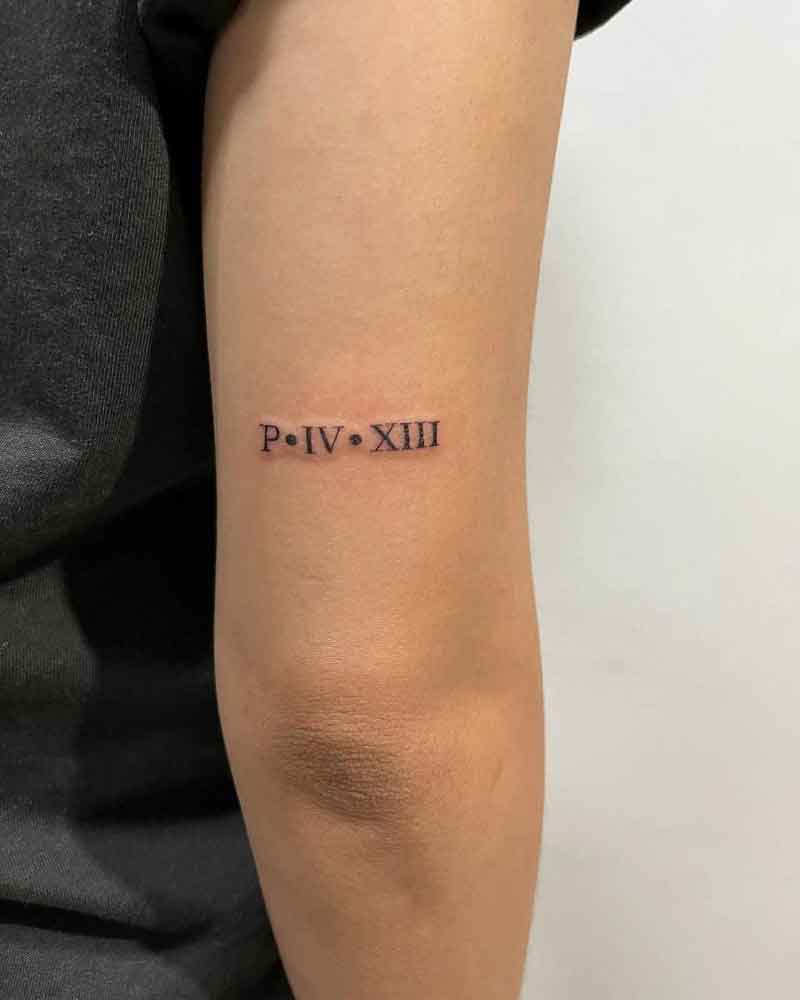 A simple date design on the tricep. This piece is inked with style. And the placement makes this design a very alluring one.
Roman clock tattoos are quite reach in symbolism. They can indicate the birth or death of a loved one. This symbolism is especially potent when combined with a clock. Timepieces are frequently associated with life and death, serving as reminders of how fleeting our existence is.
Here are some design ideas that emits a deeper meaning.
19. Kody & Kayla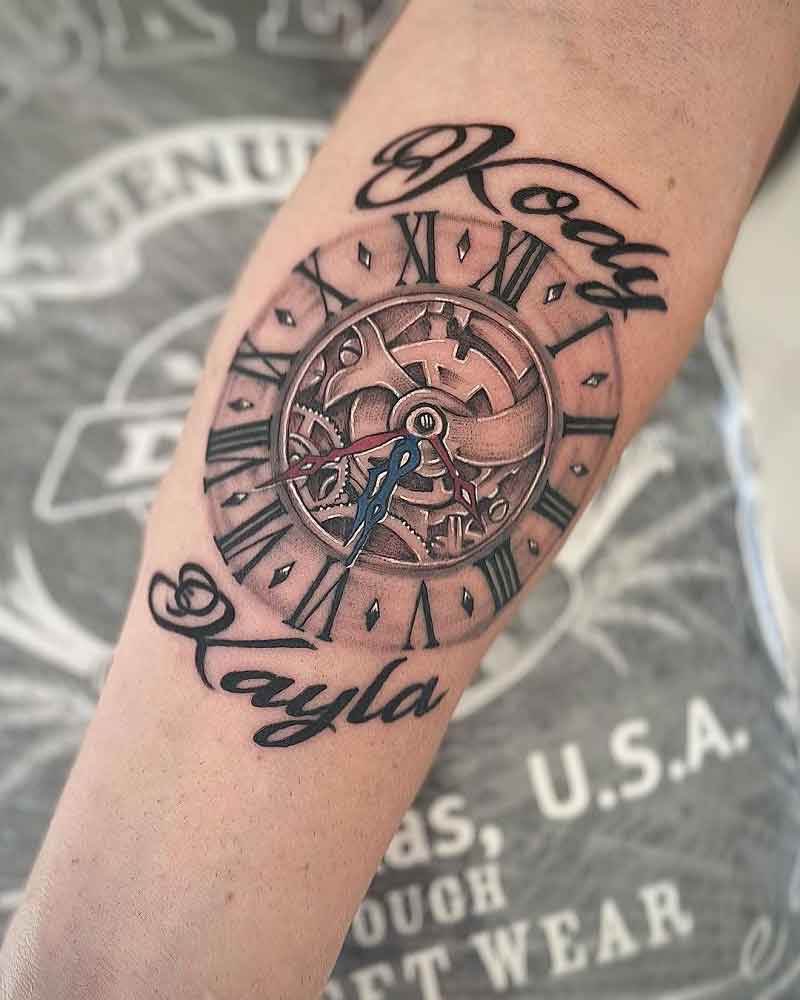 With its monochrome figure the colorful clock hands make this a true piece of artistry. The clock face features roman numerals and the clock hands indicate a date. And along with the names, this design says the wearer's heart out loud.
20. Arturo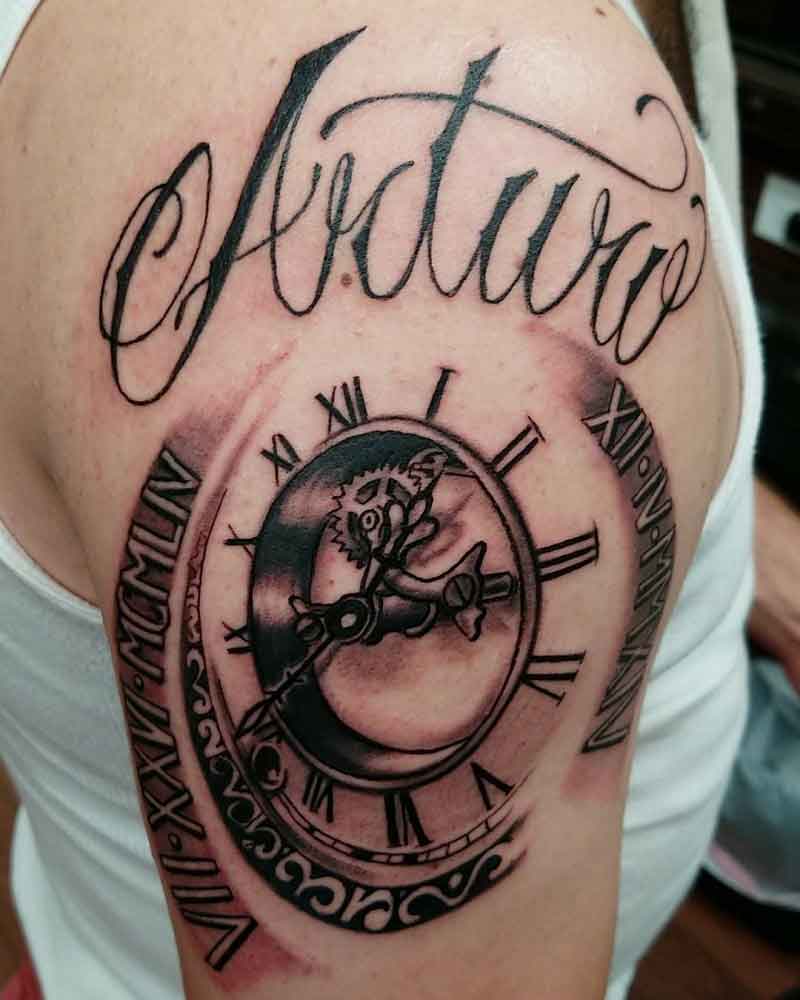 A very exotic design I must say. The clock face with a three dimensional art looks quite amazing with the roman numerals. While the inked name and date dedicate that special someone.
21. Ocean Eye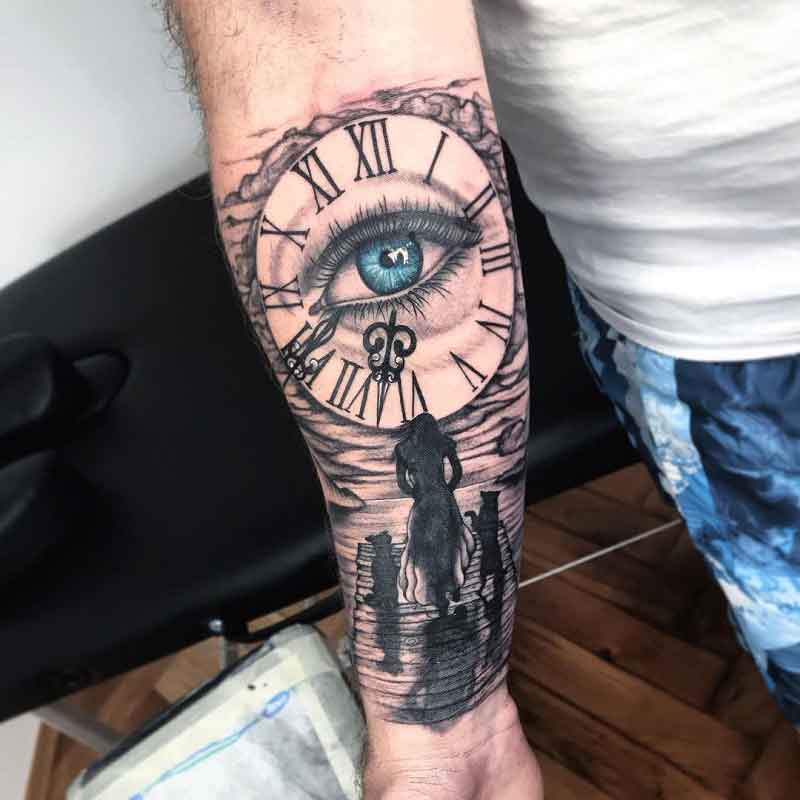 What a creative portrayal of love this one is! The eye in the center of the clock makes this piece an unique masterpiece. And the clock itself commemorates the passing of the crashed time.
The roman numeral tattoos can be worn at any part of the body. Their minimal design suit anywhere and gives an ornamental look. And the wrist is a very suitable place in that manner. It's compact and unique. If you don't want to cover a vast area with ink then wrist is the way to go. It will fit with any roman numeral design perfectly with minimalism.
If you're thinking of getting one, here are some inspirations that you may love-
22. Love Birds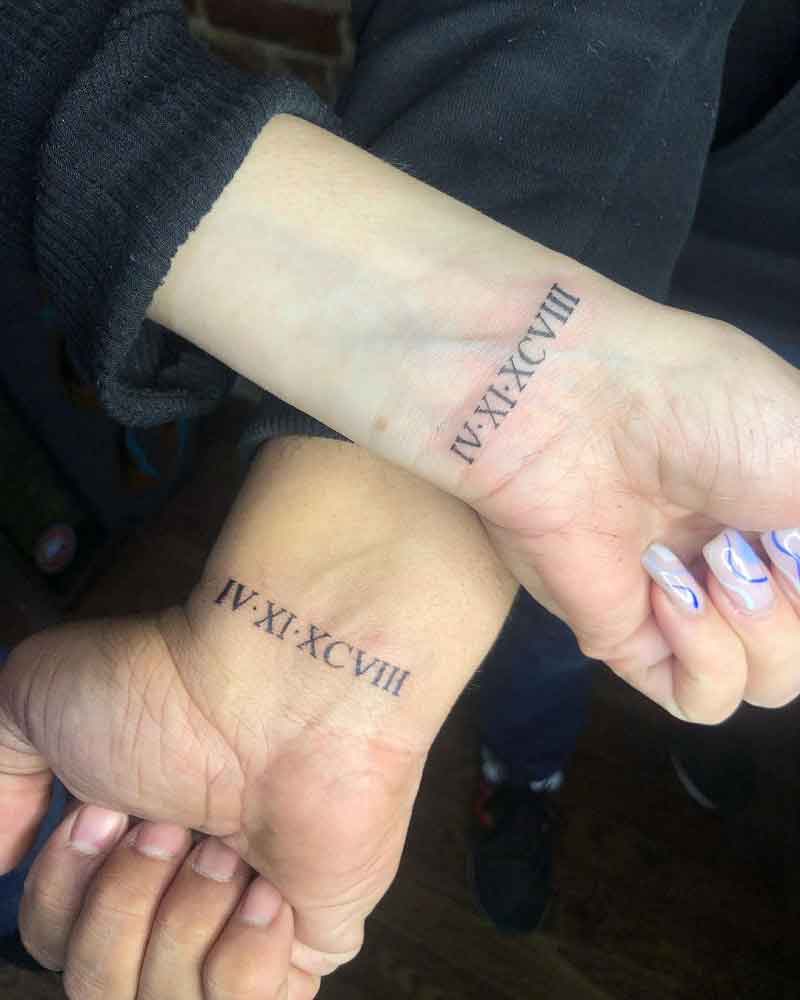 Well, it's a couple design. If you want to recall your wedding day or the day you fell in love then this design will ace for you. This piece is a very subtle way to show off your love for your partner.
23. Crown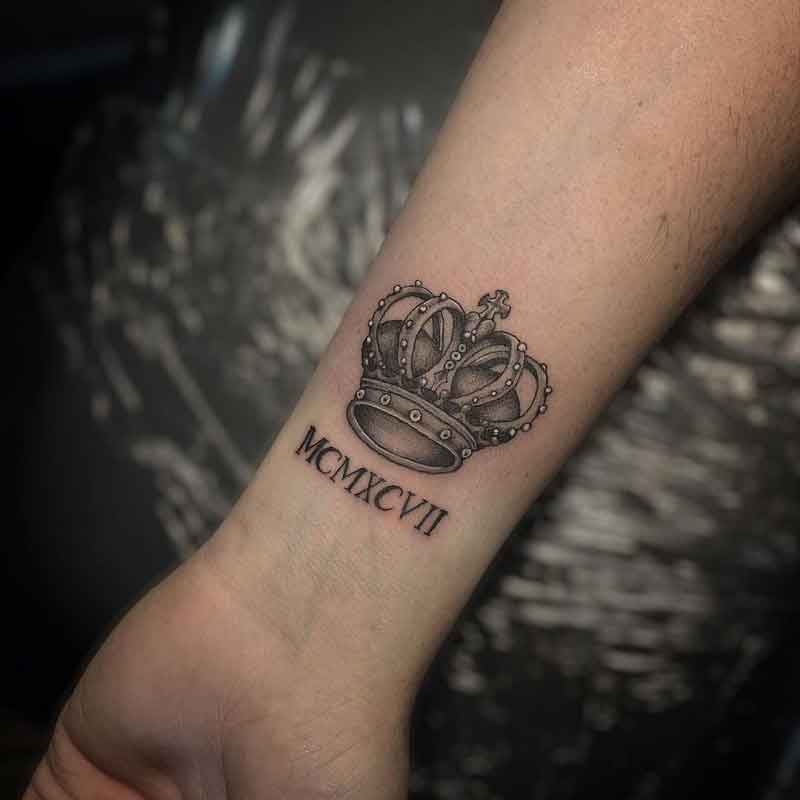 This design can be a bold way to tribute your or your loved ones birthday. Also, with a little crown and the birth year at the bottom, this design is sure to make you look cool.
24. Vein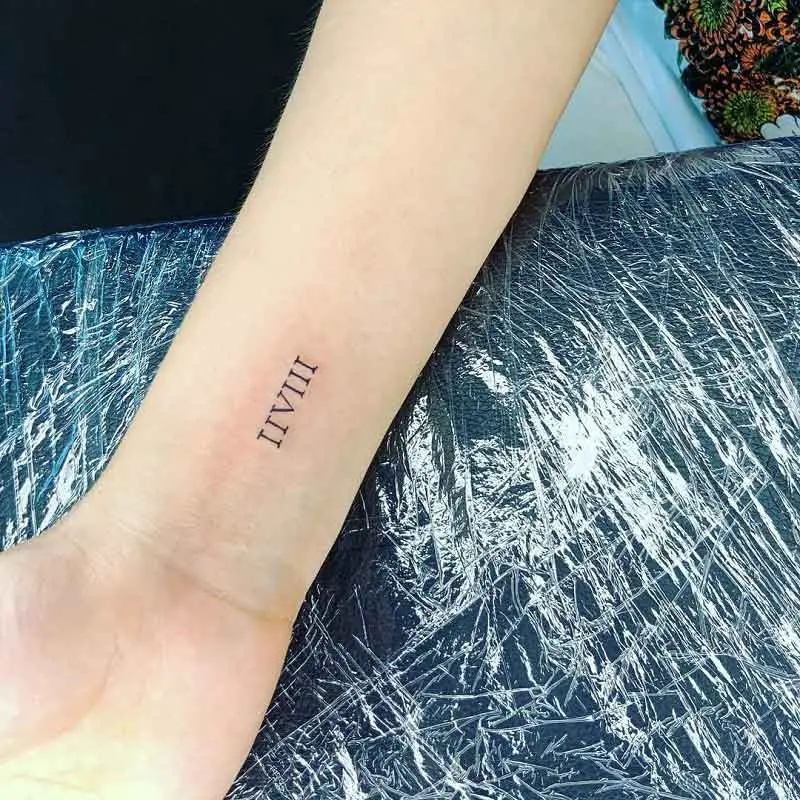 Just a little ink featuring some slender roman numbers. The design is inked with such a exquisite stroke of the ink. This little design can be a great conversation starter.
Roman Numeral tattoos can be small and discreet, or they can be large and showy. They can be placed on any part of the body, but are often seen on the wrist, forearm, or upper arm. However, neck is also an exclusive spot to put on your roman numeral tattoo. It will give you a discreet punk look to your appearance.
So, here are some punk ideas for you-
25. MMII
26. The Barcode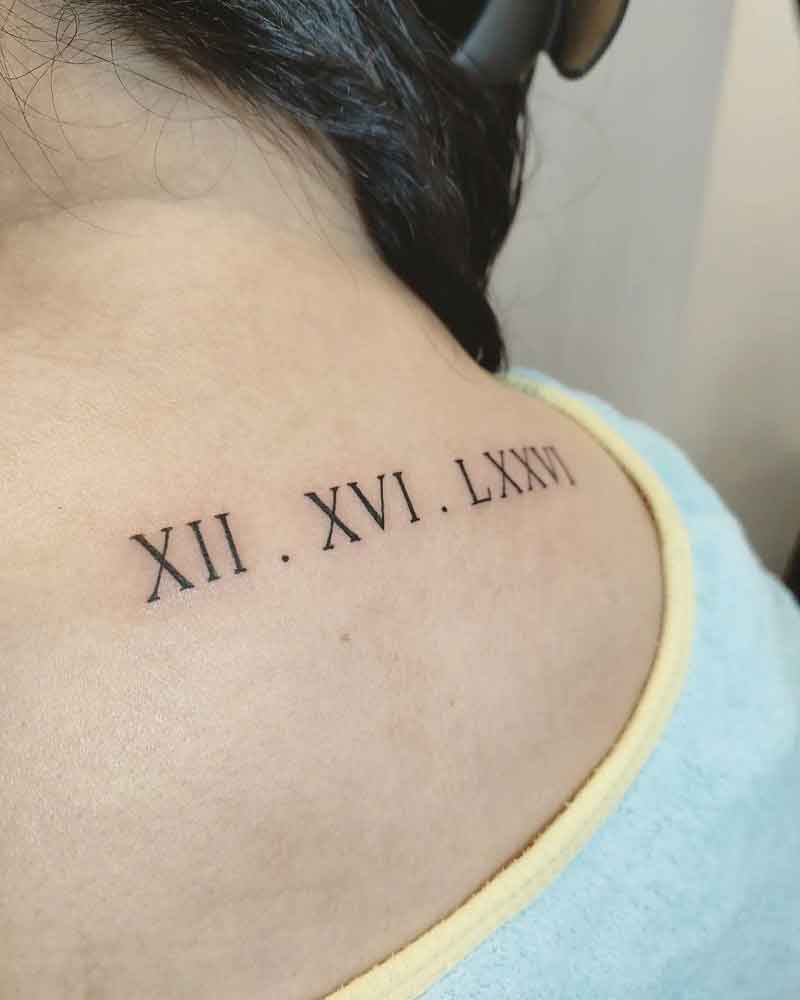 Remember hitman? Well, this design is quite similar to hitman's back of the neck barcode. The date engraved with the roman numeral depicts a significant and very personal moment in life. Just like when hitman was born.
27. Eardrop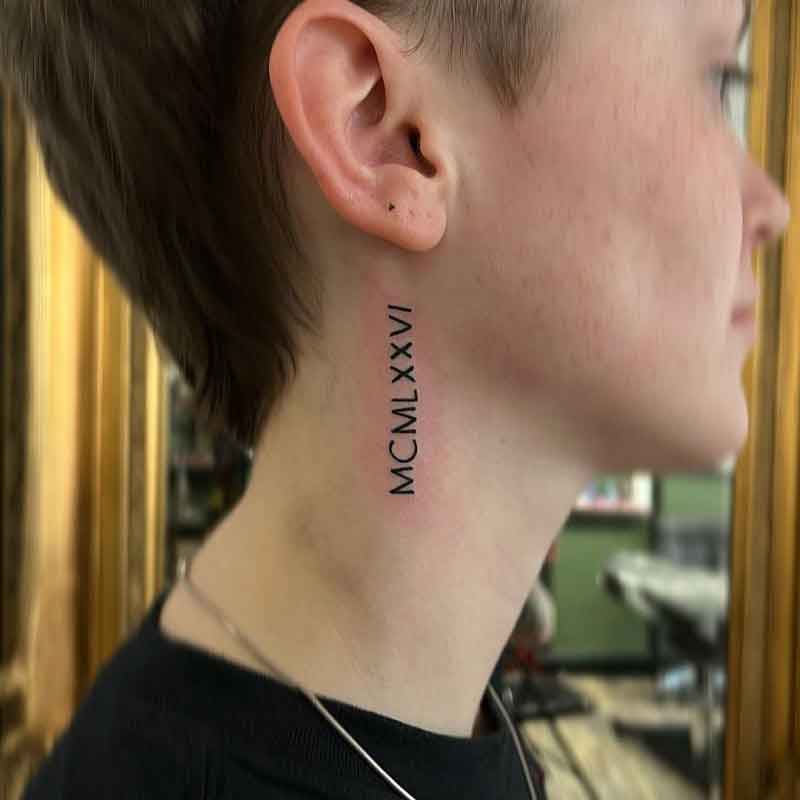 This piece is placed rather creatively by the designer. The Exquisite roman numbers are lined up in the shape of an earring. It serves both the beauty and commemoration quite expertly.
Roman Numeral Tattoo On Shoulder
To be honest, the shoulder placement of the roman numeral tattoo has no special meaning. However, tattoo placement doesn't always need to carry any special meaning. It can be placed on different parts for their aesthetic appeal too. And the roman numeral tattoos's design goes along with the shoulder very well.
In case you're up for a shoulder tattoo then these designs can be a good suit for you-
28. Rough Numeral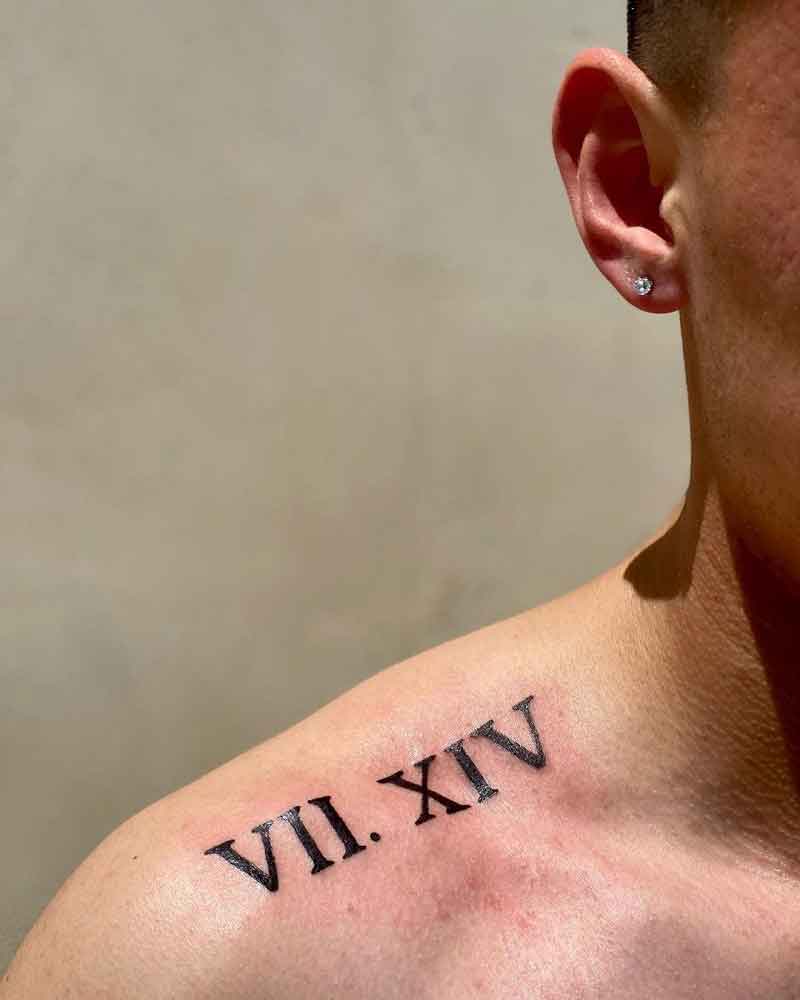 Roman numeral tattoos sometimes depict the strength or vanity. This design does that very well. The bold numeral design enunciates the rough masculinity while also conveying a particular date.
29. The Strip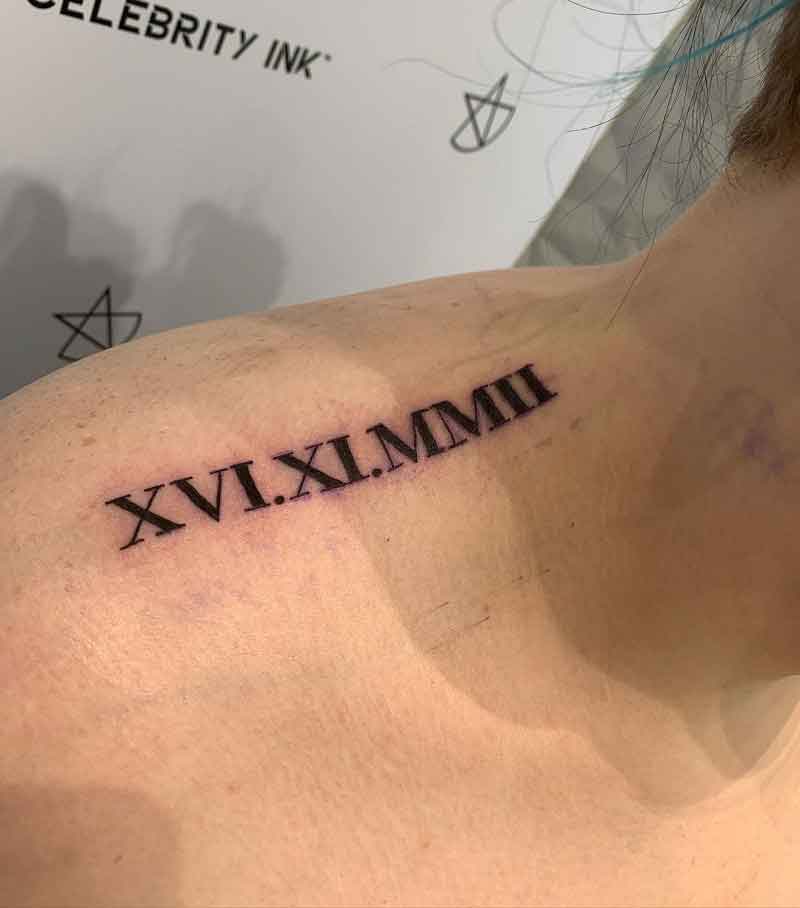 This design looks like a strip or ribbon is crawling down from the neck. It's gothic art structure is very eye catchy and add an extra appeal to the wearer's shoulder.
30. Shoulder Silhouette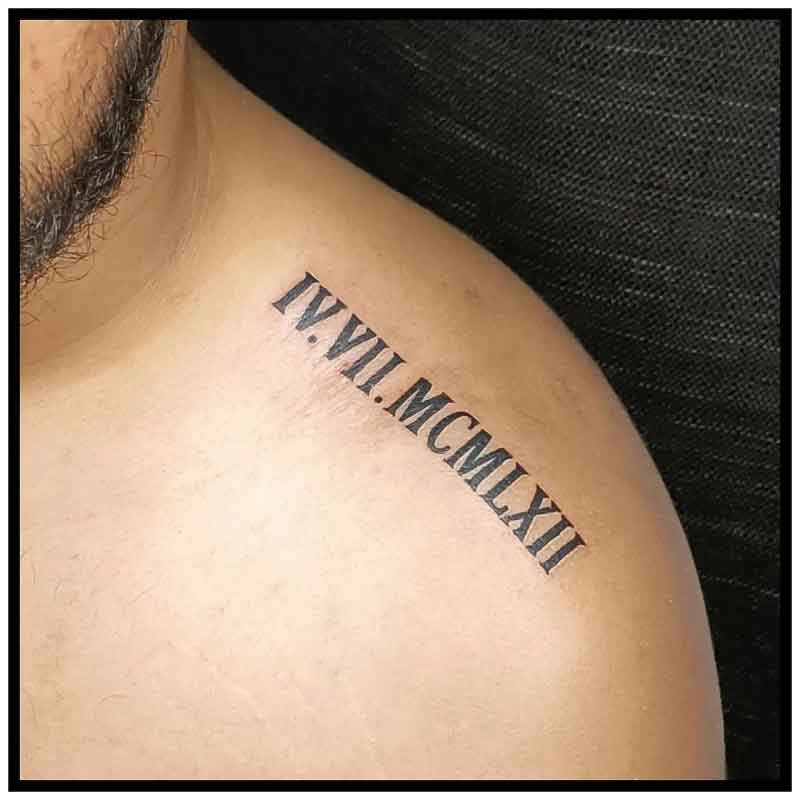 A traditional roman numeral design this one is. The bold letters looks aesthetically appealing while it indicates a significant moment of the wearer.
Roman Numeral 13 Tattoo
31.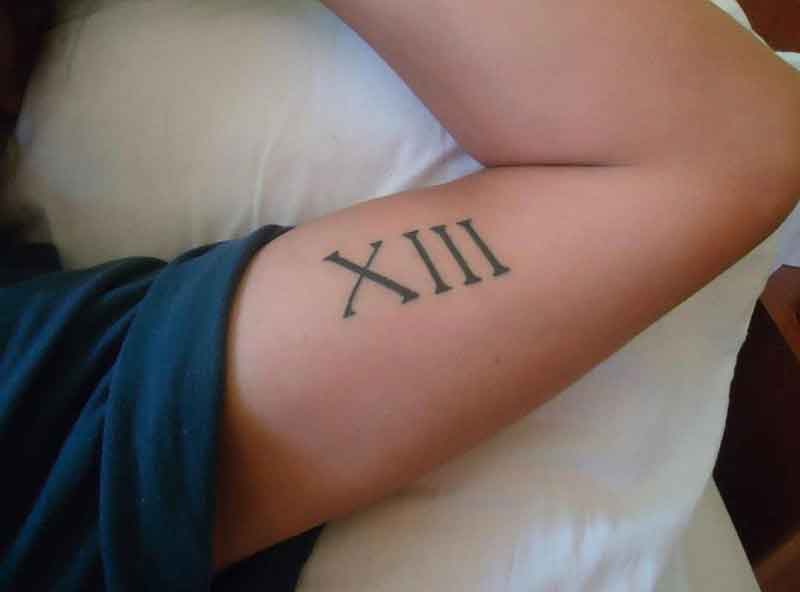 32.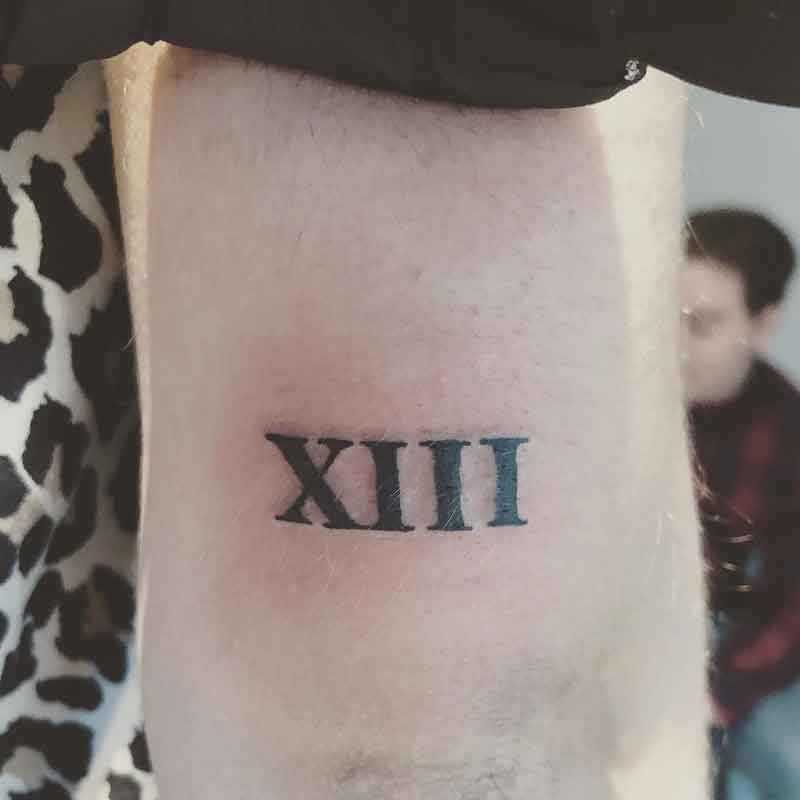 33.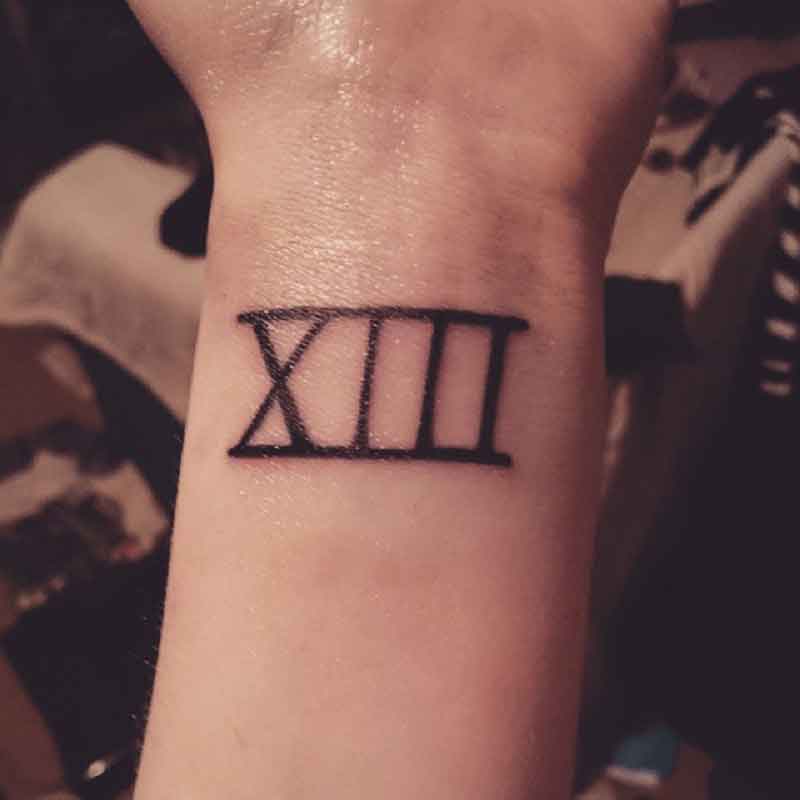 3 Roman Numeral Tattoo
34.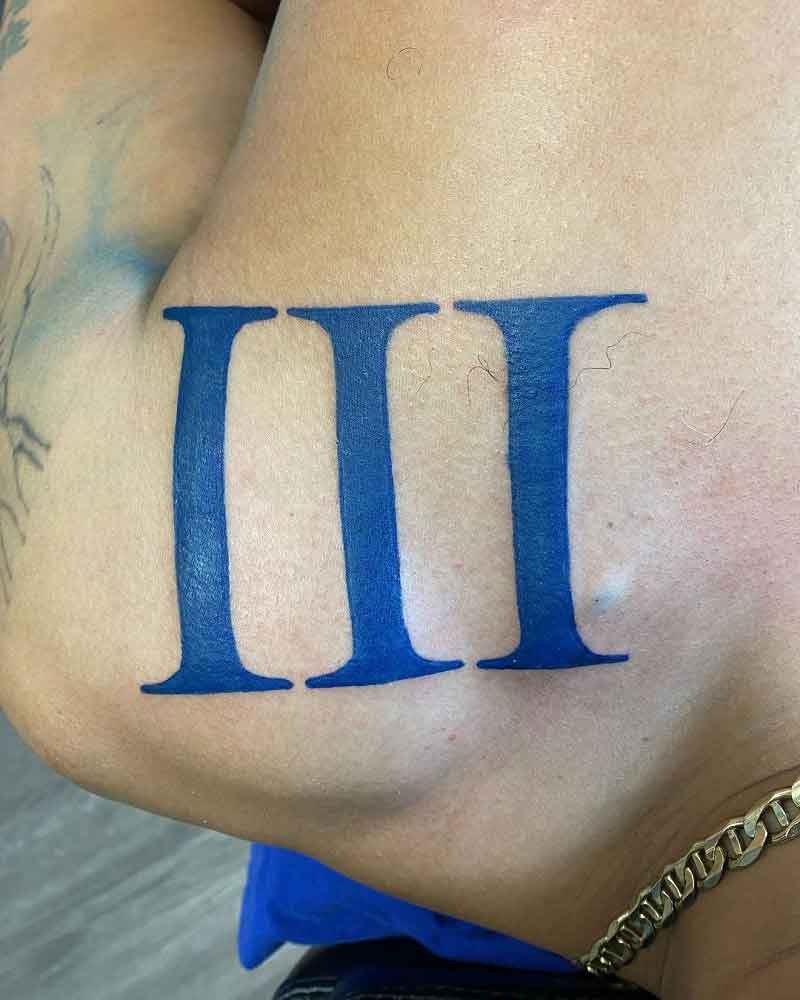 35.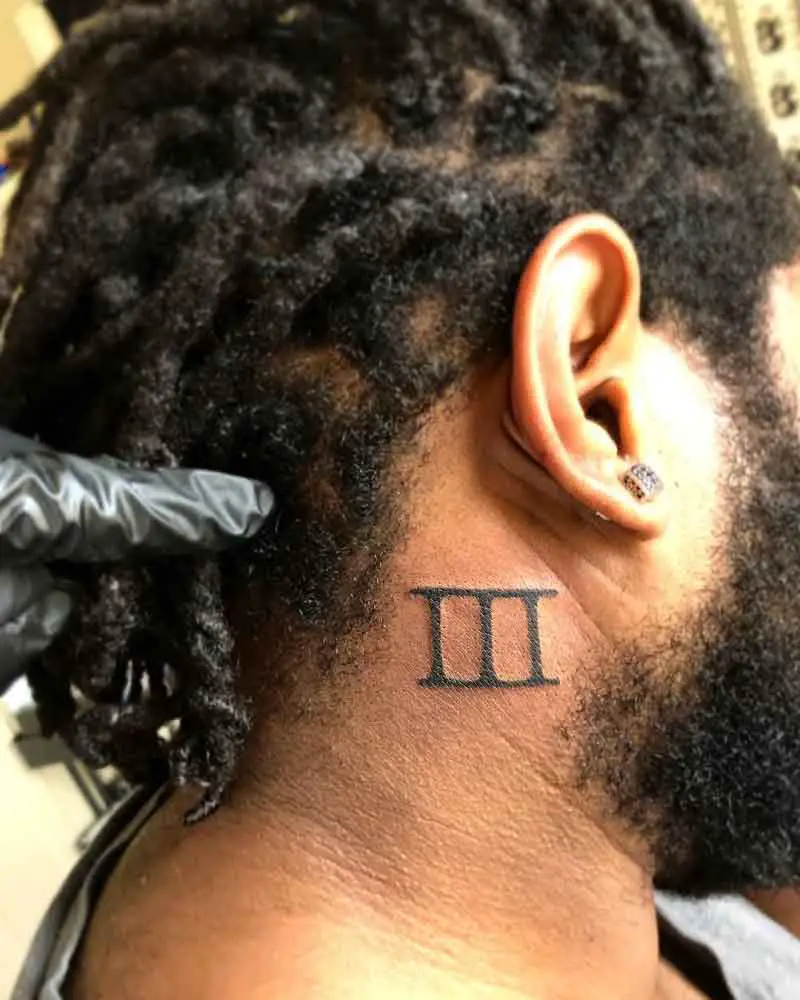 36.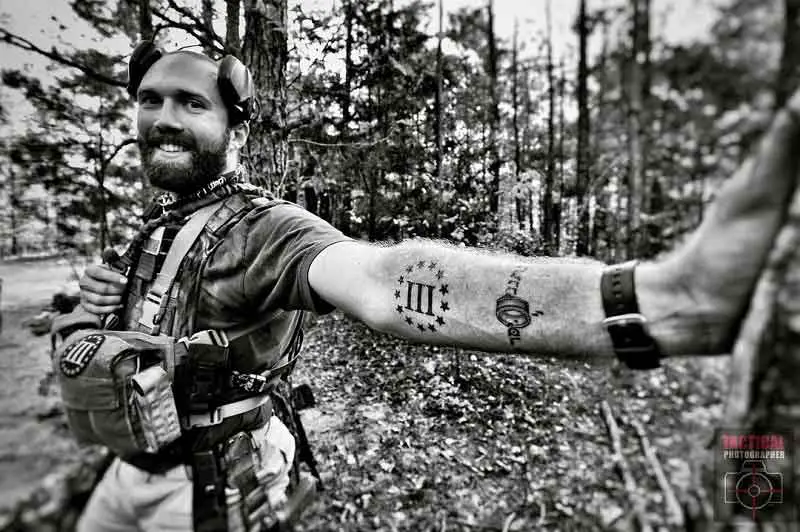 Roman Numeral 7 Tattoo
37.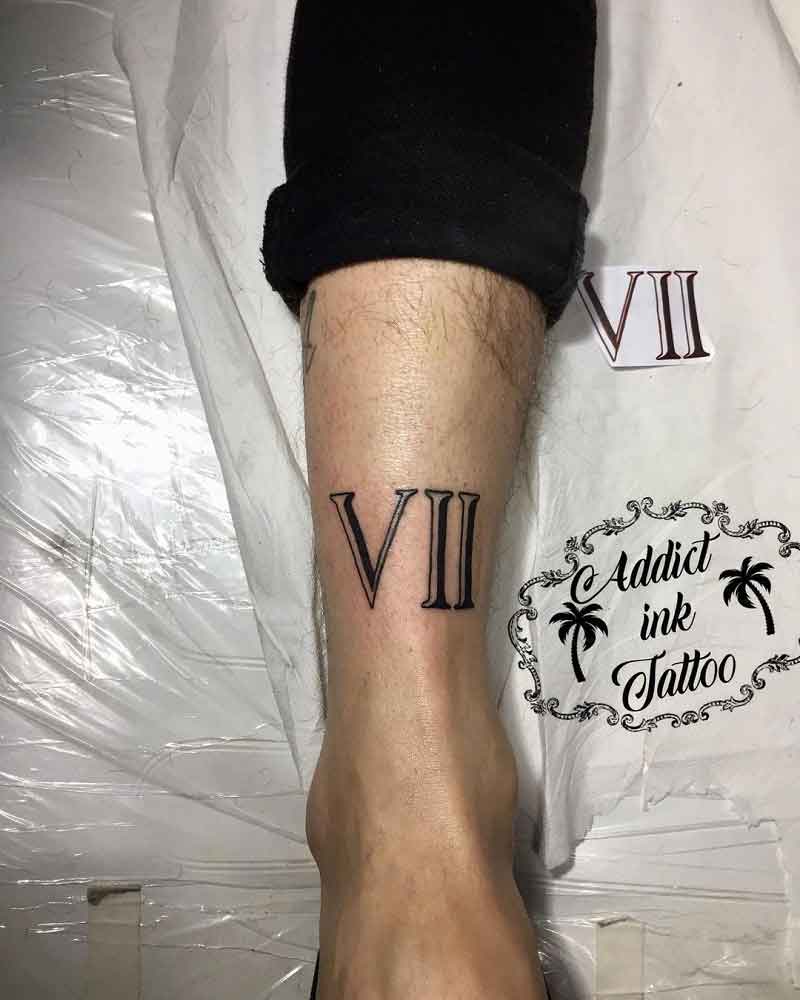 38.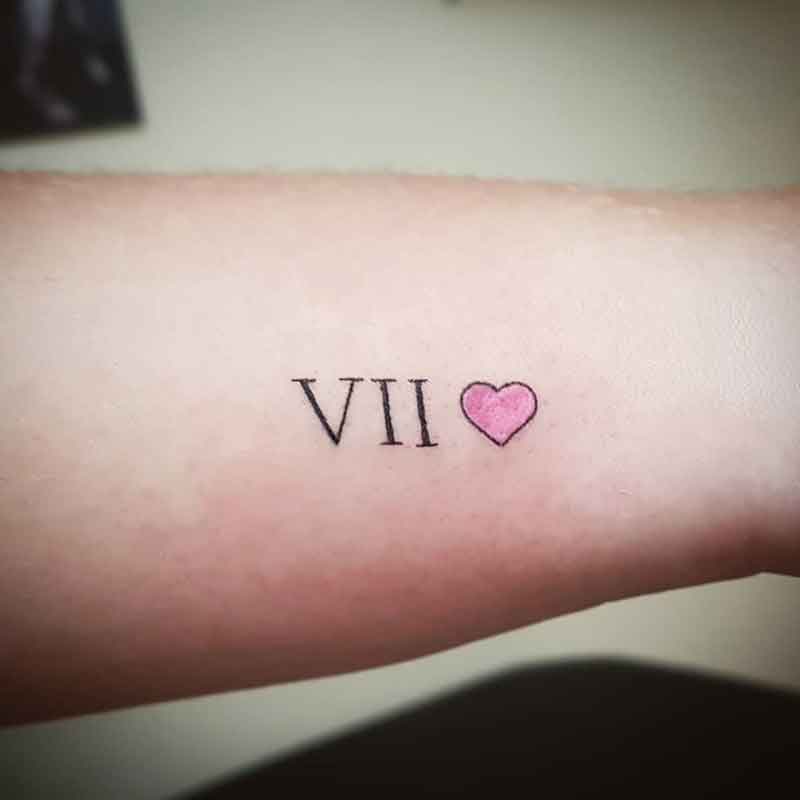 39.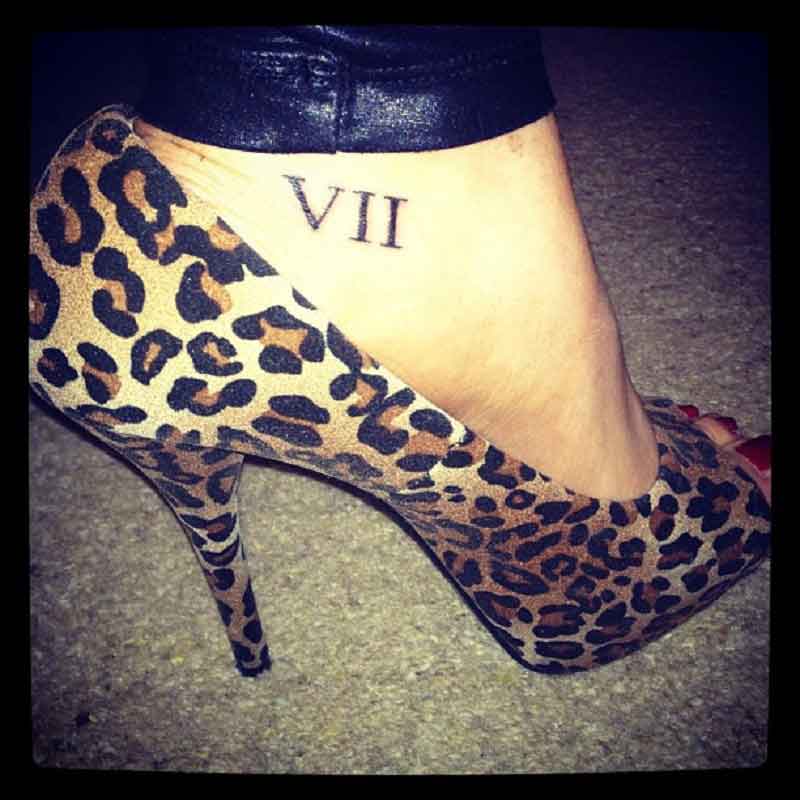 Roman Numeral 4 Tattoo
40.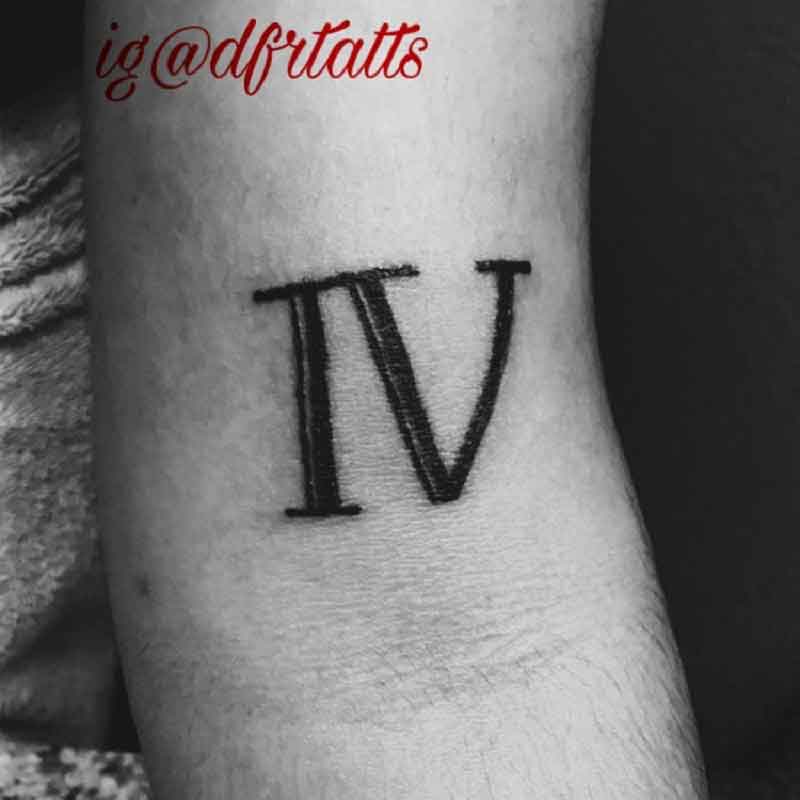 41.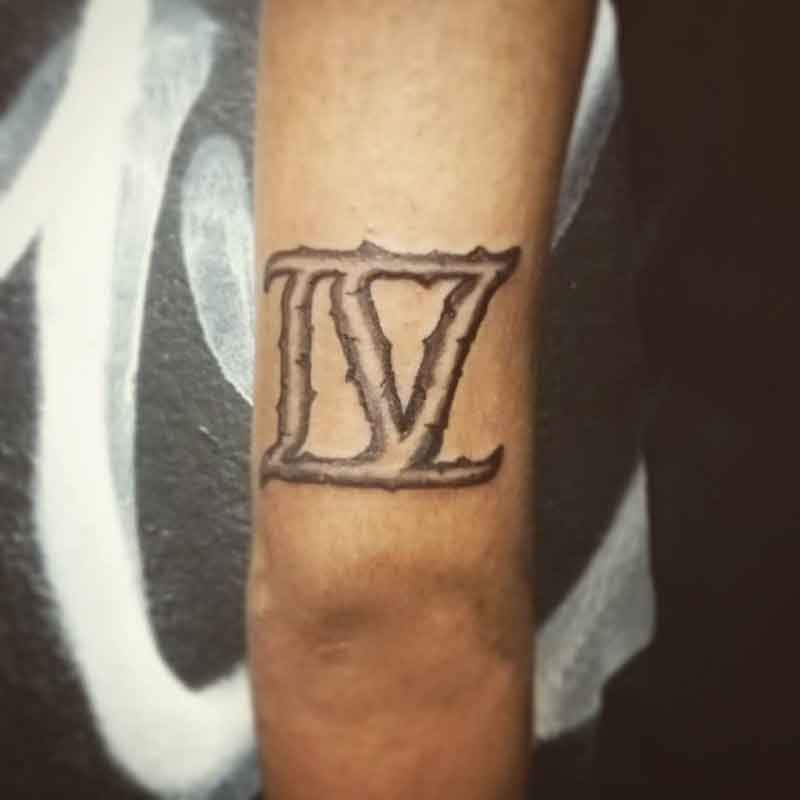 42.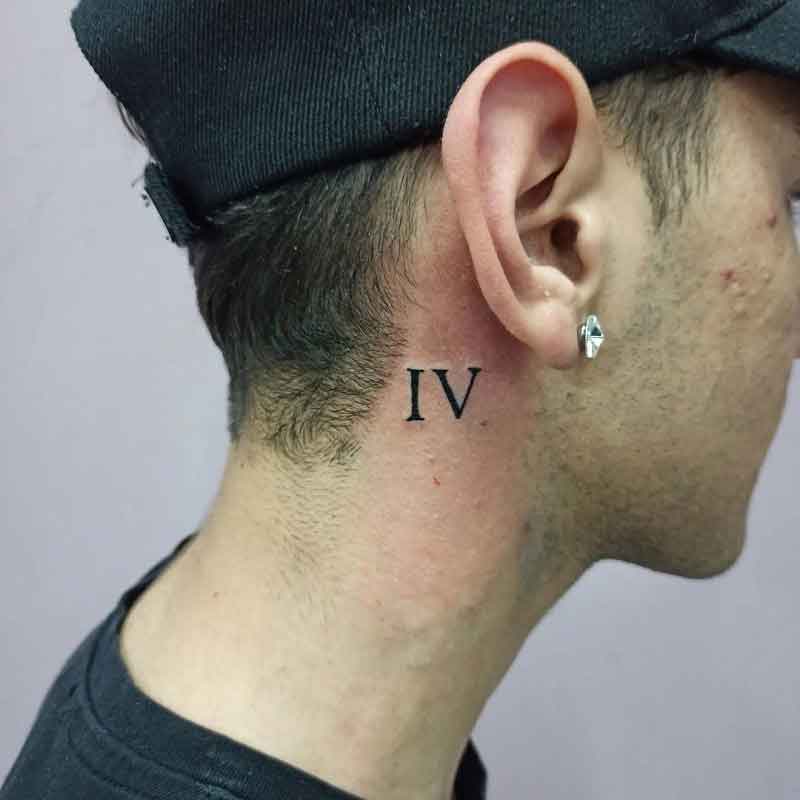 43.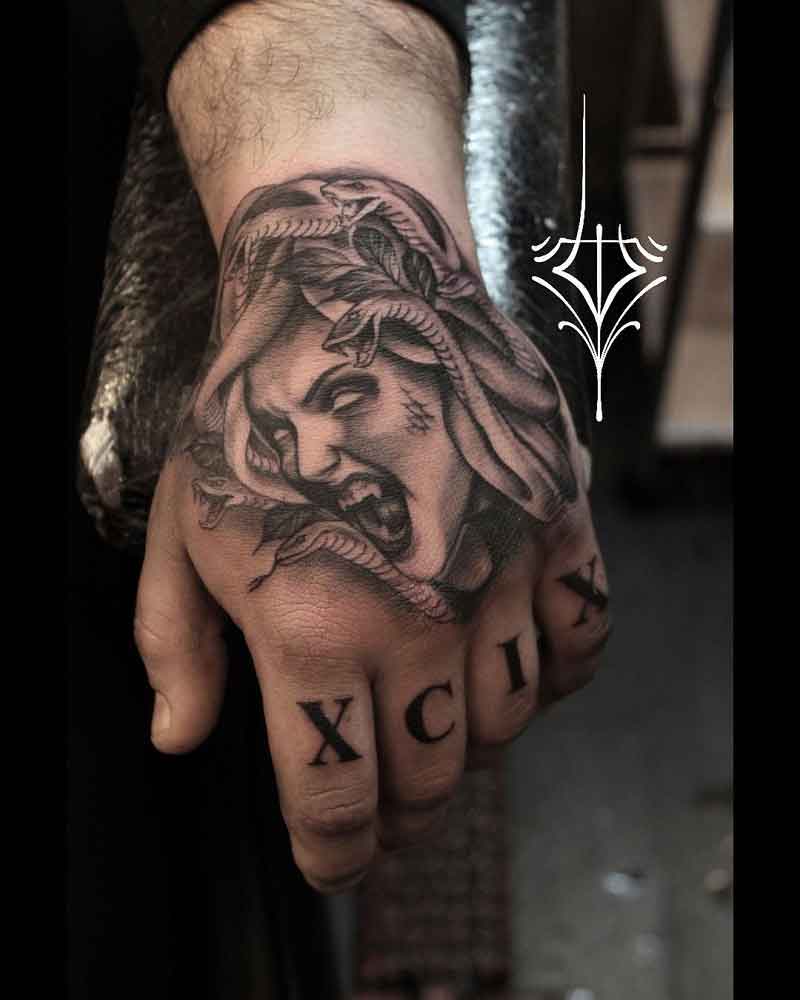 44.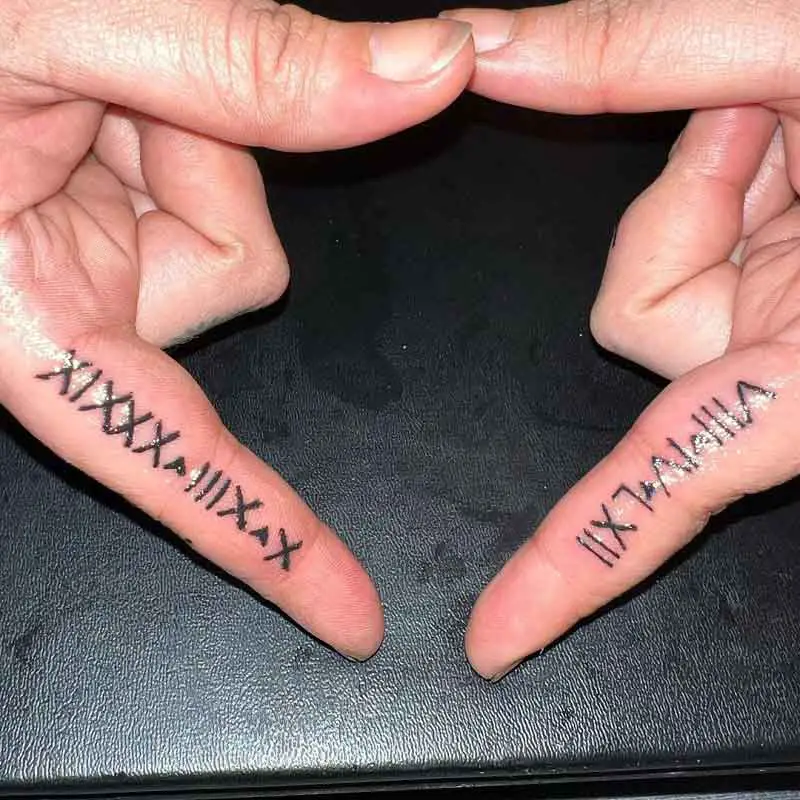 45.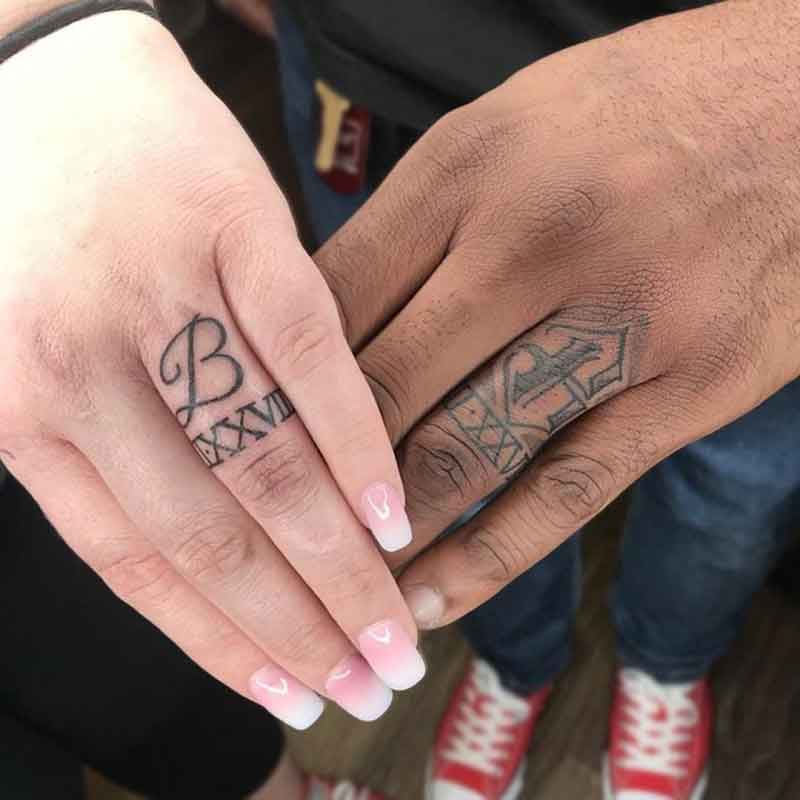 46.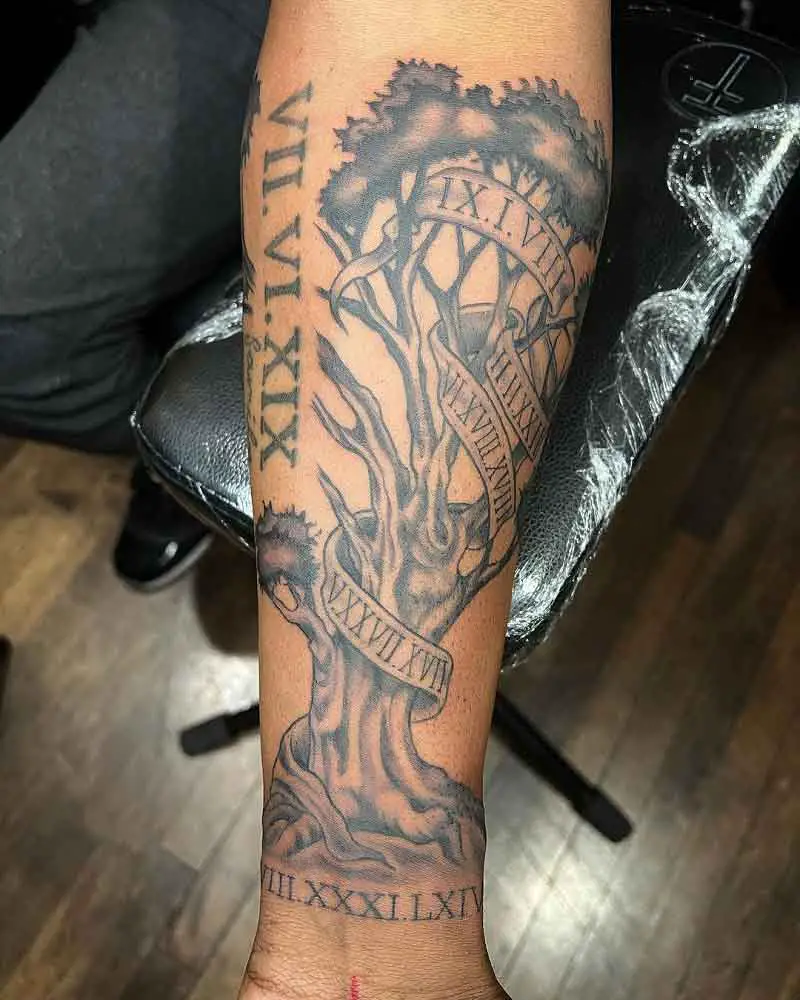 47.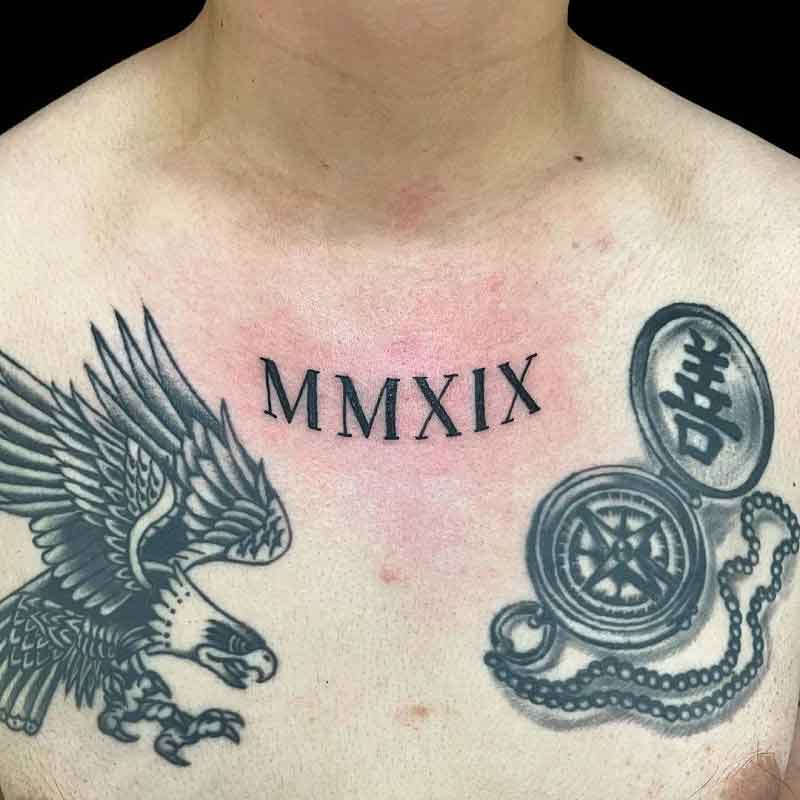 48.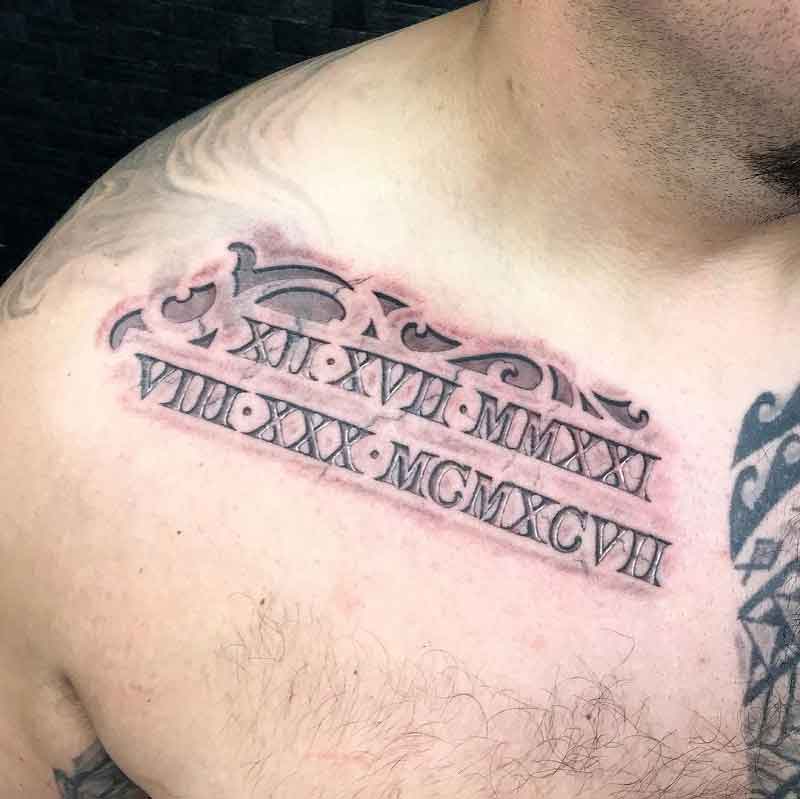 1985 Roman Numerals Tattoo
49.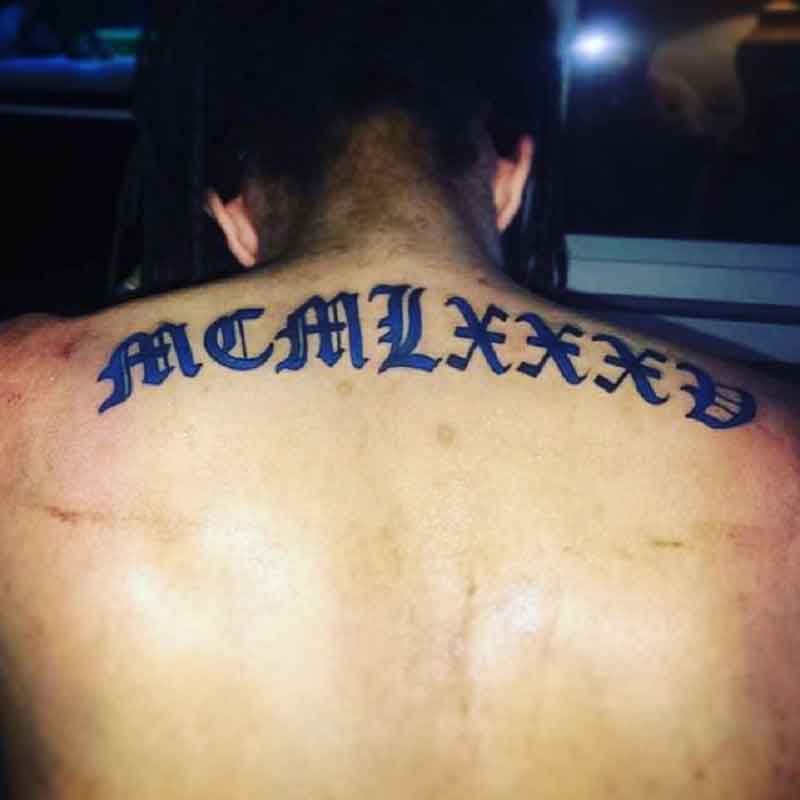 50.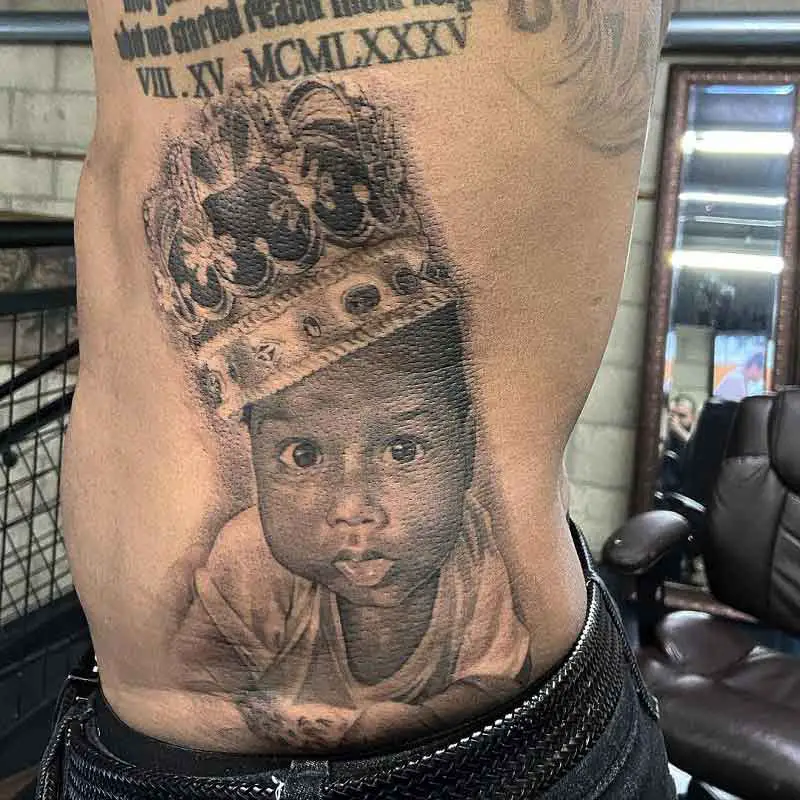 1997 Roman Numerals Tattoo
51.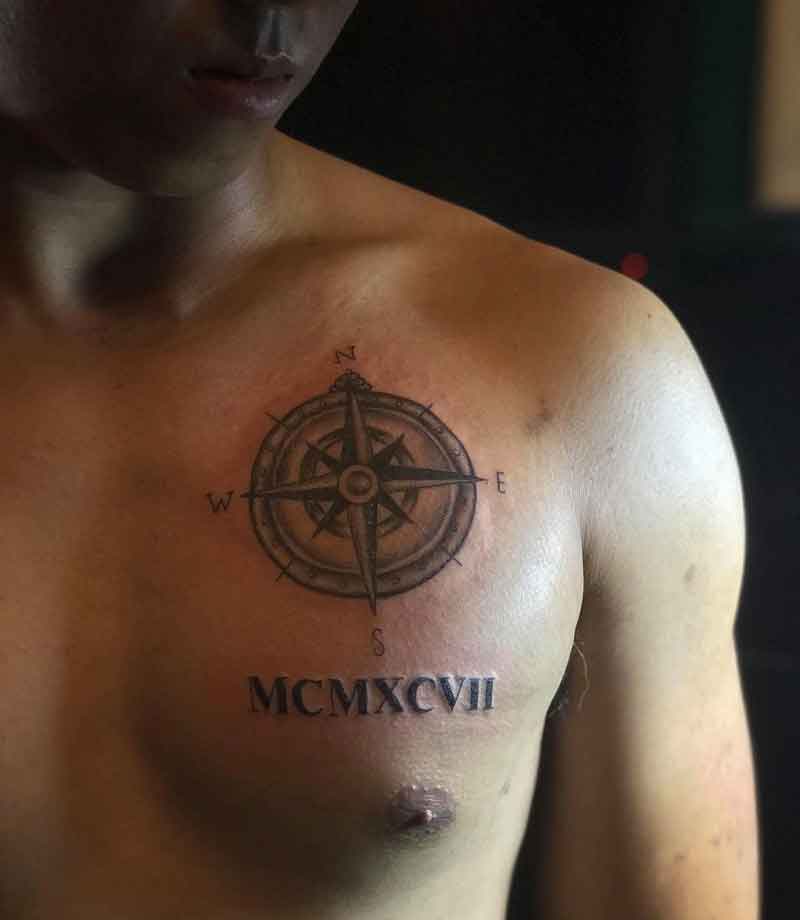 52.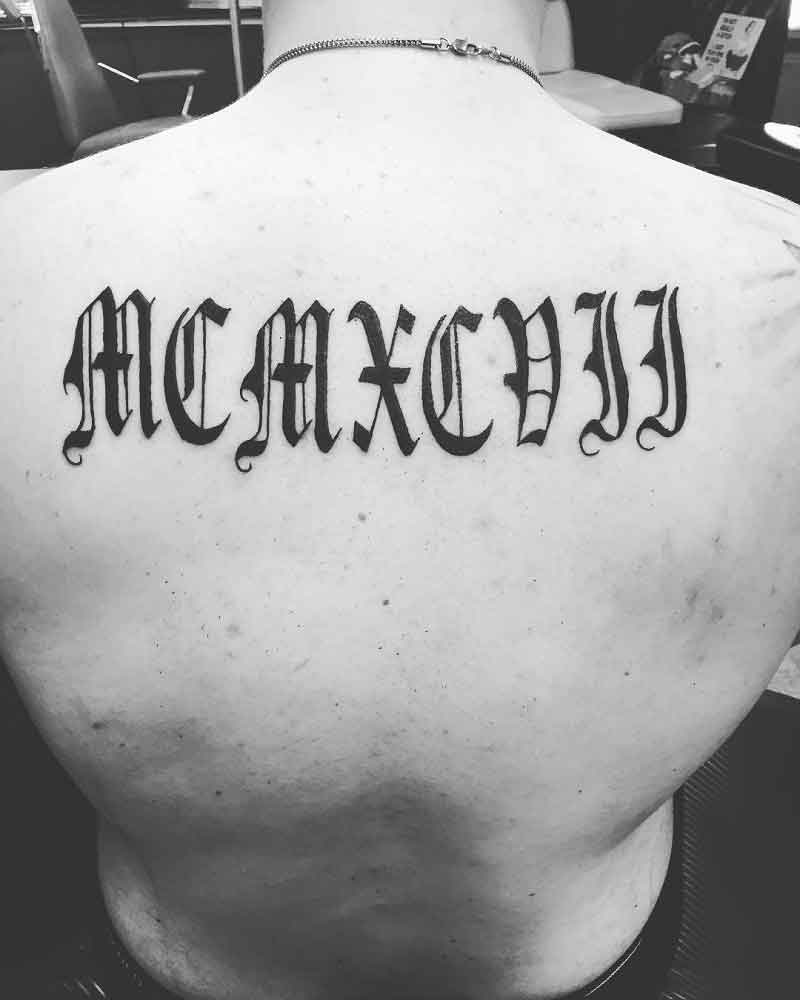 53.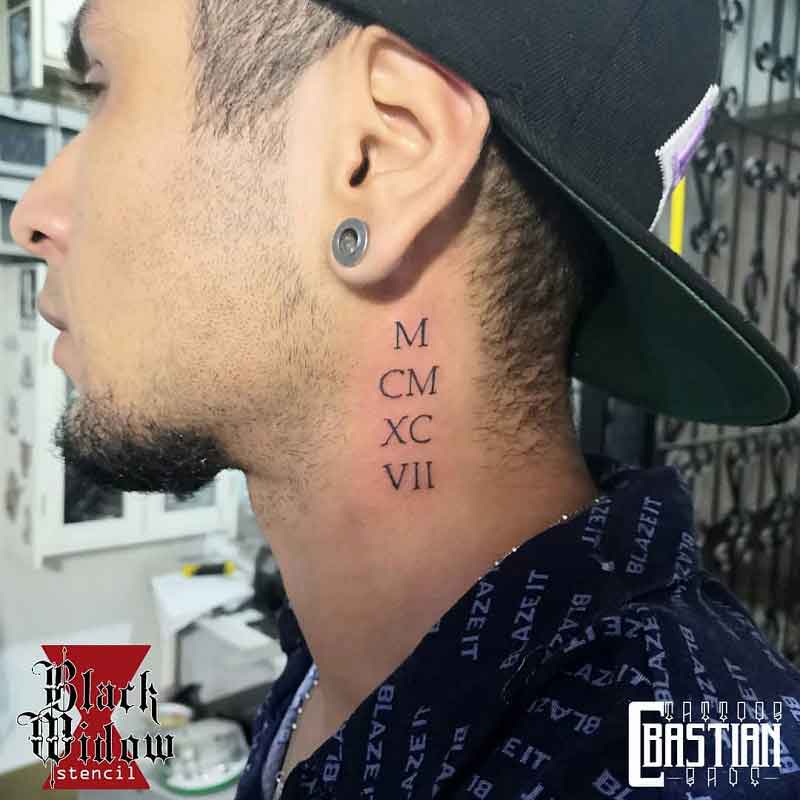 1999 Roman Numerals Tattoo
54.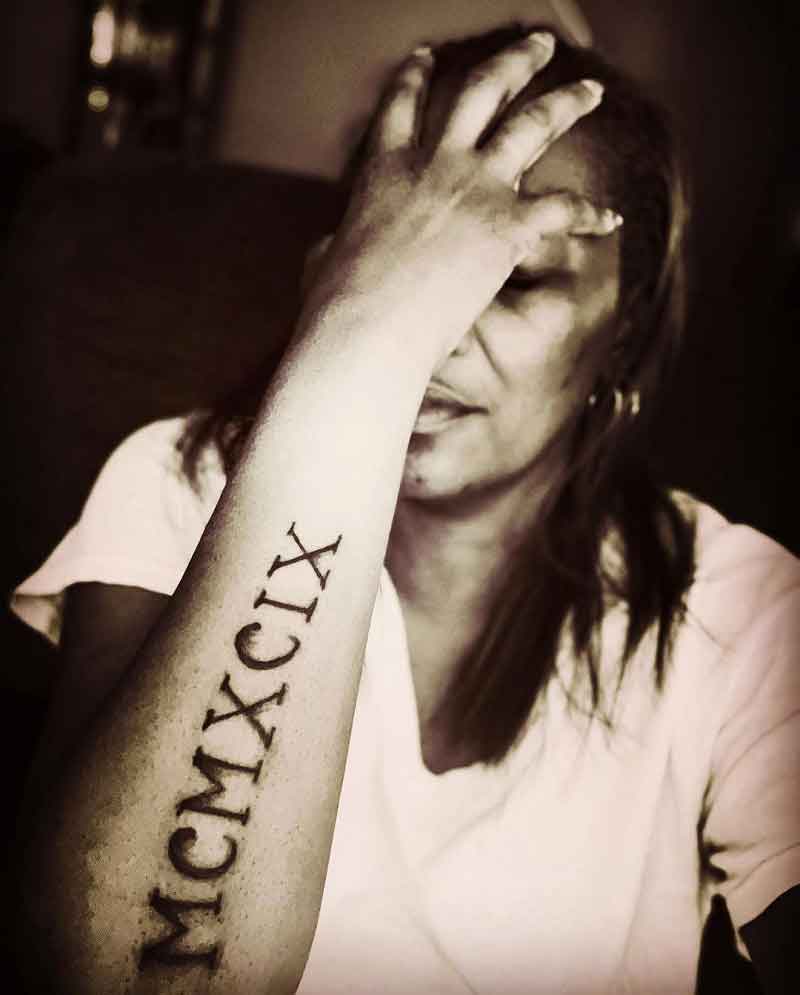 55.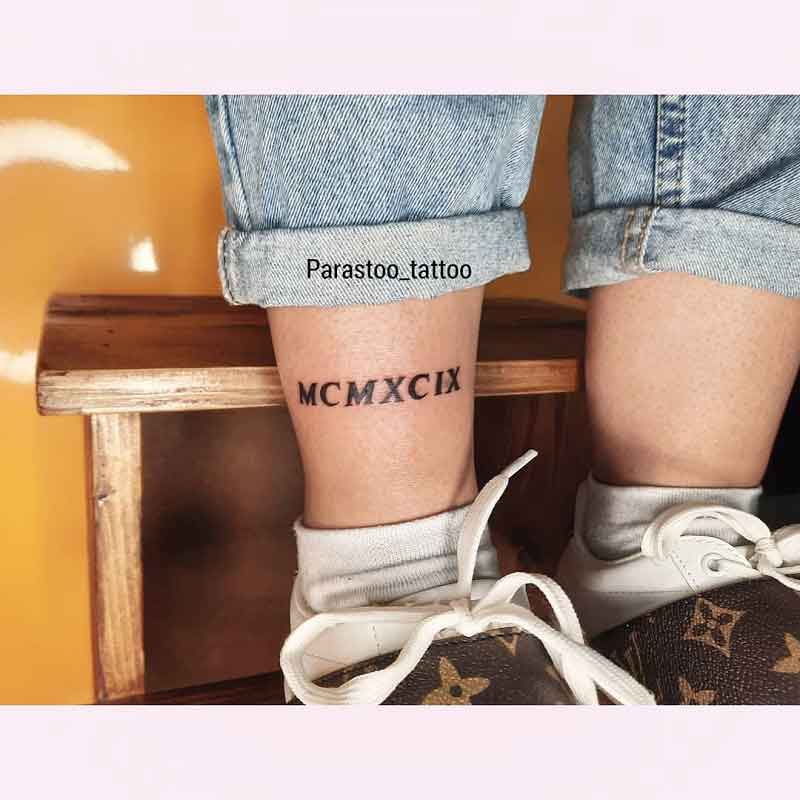 56.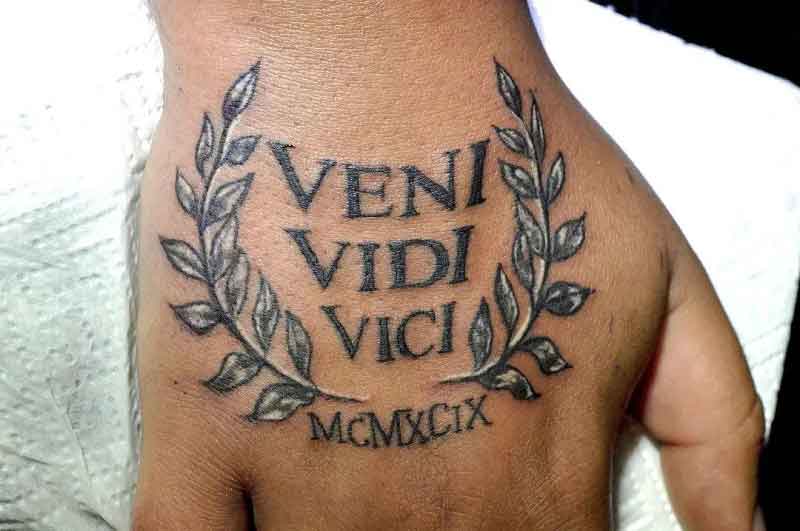 Roman Numeral 2 Tattoo
57.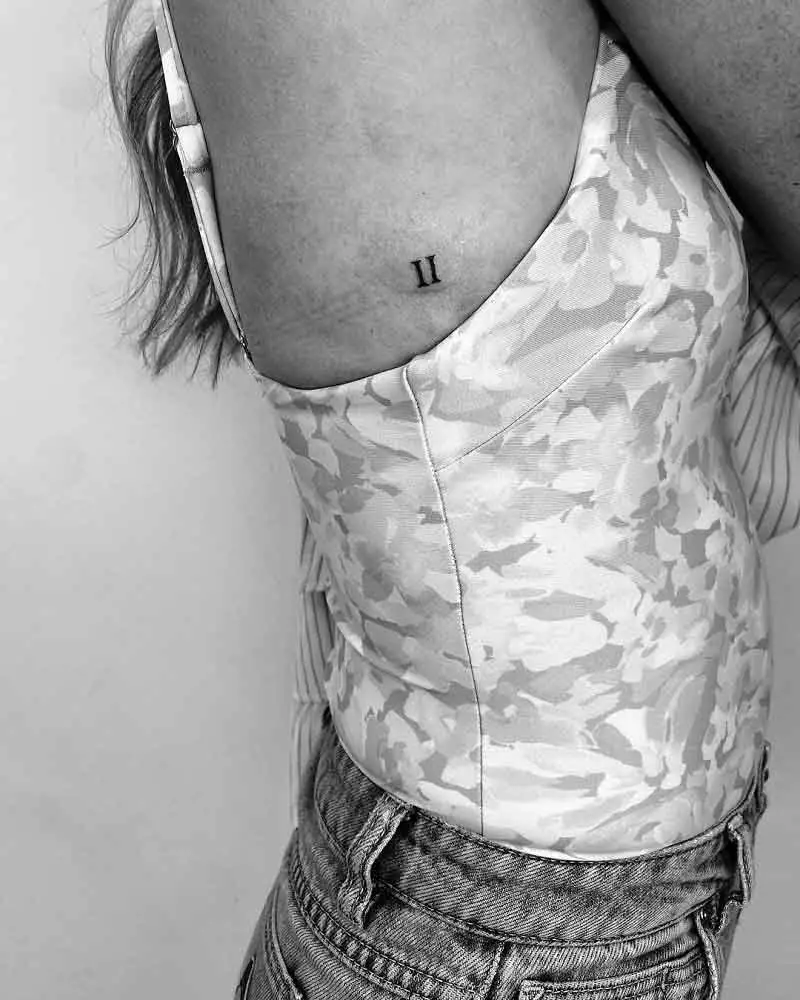 58.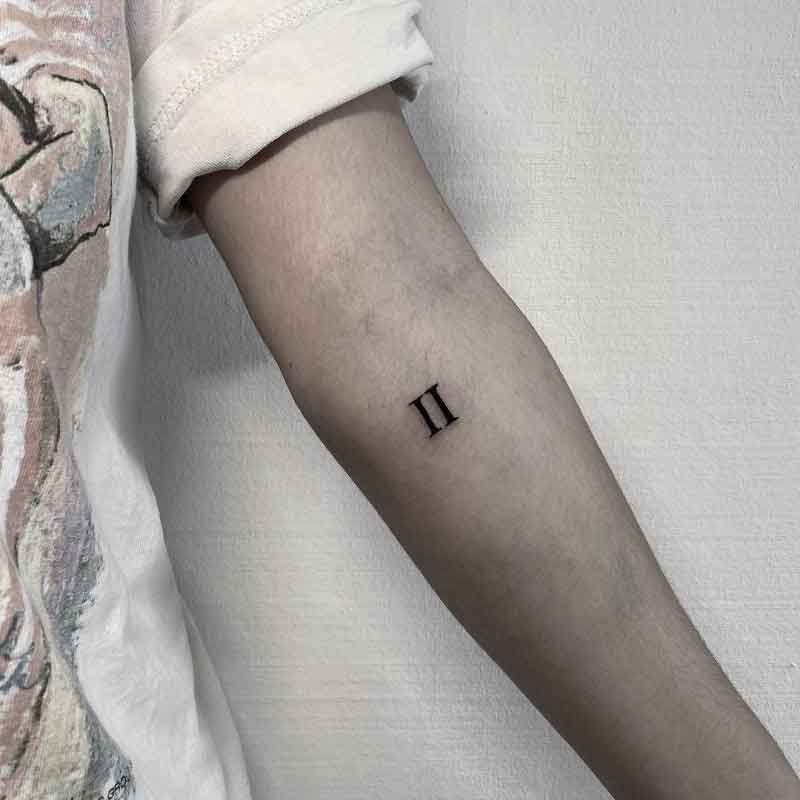 59.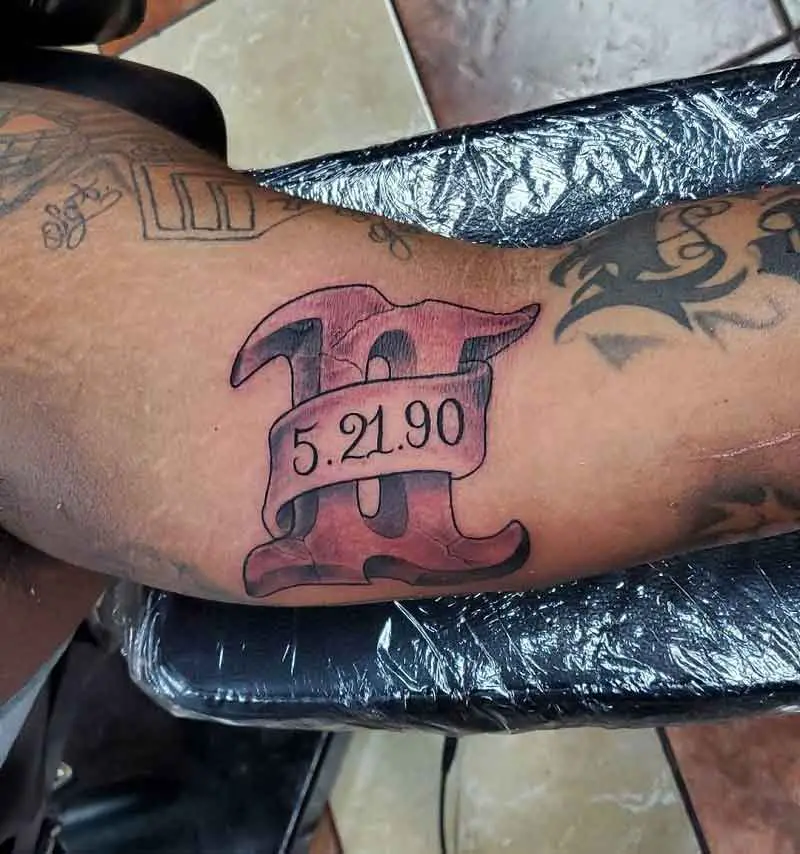 60.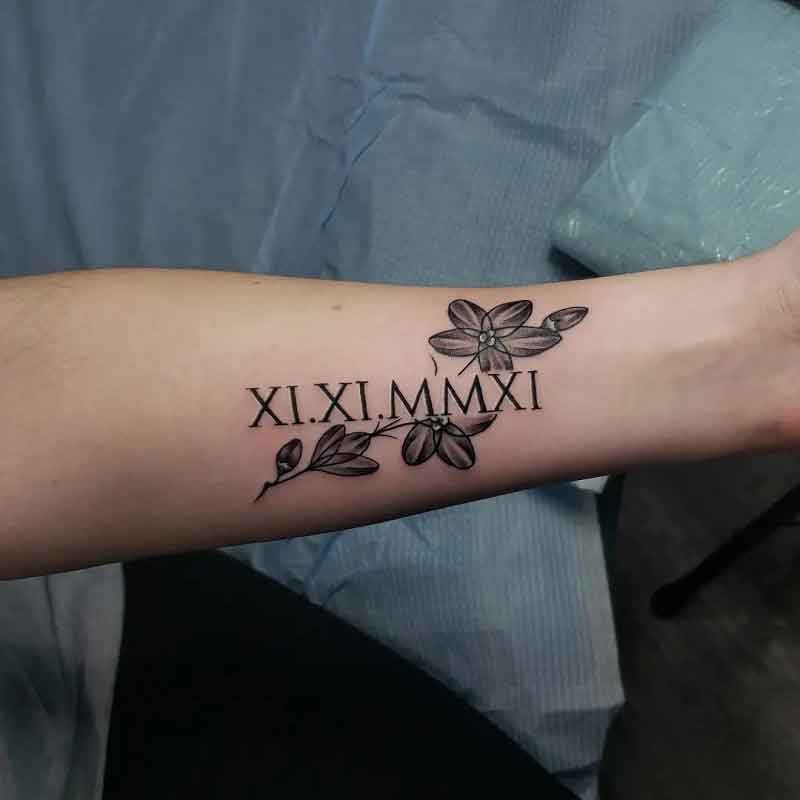 61.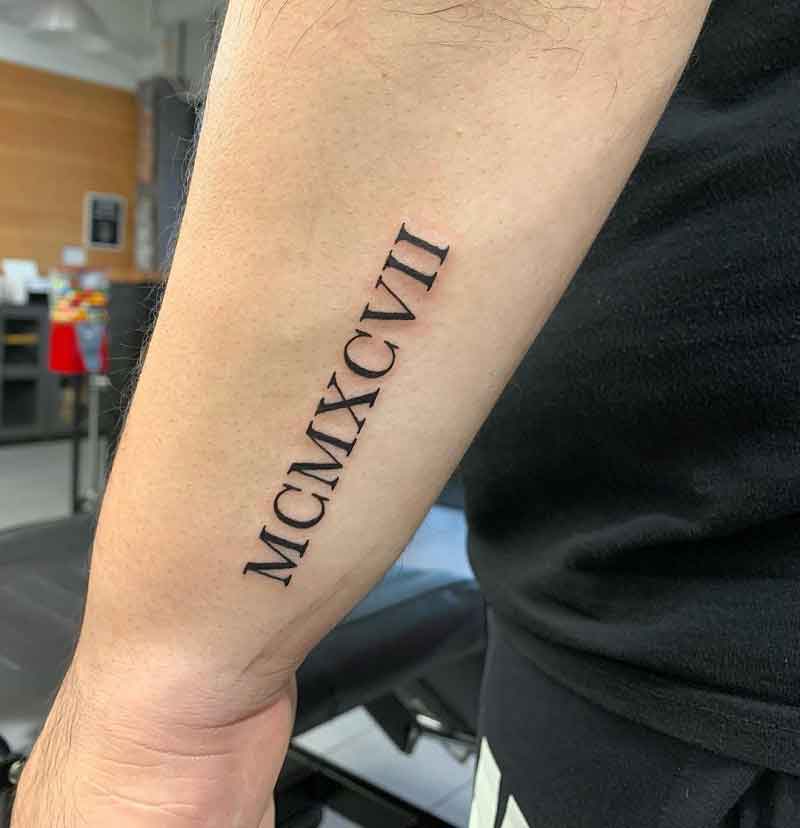 62.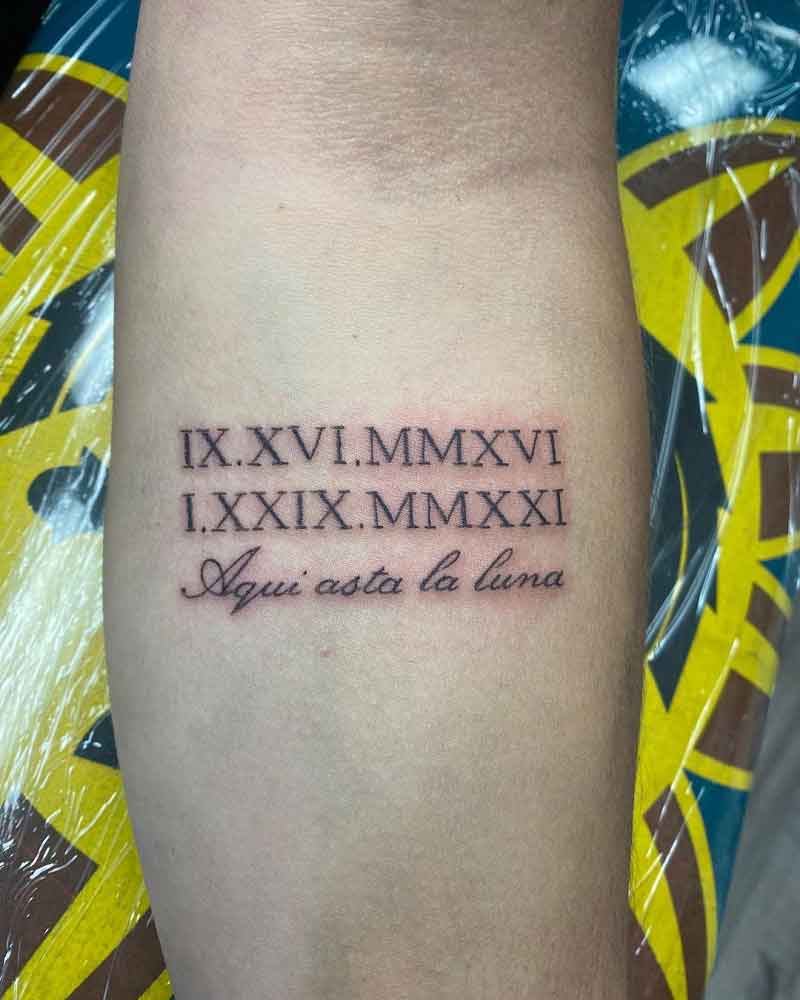 1994 In Roman Numerals Tattoo
63.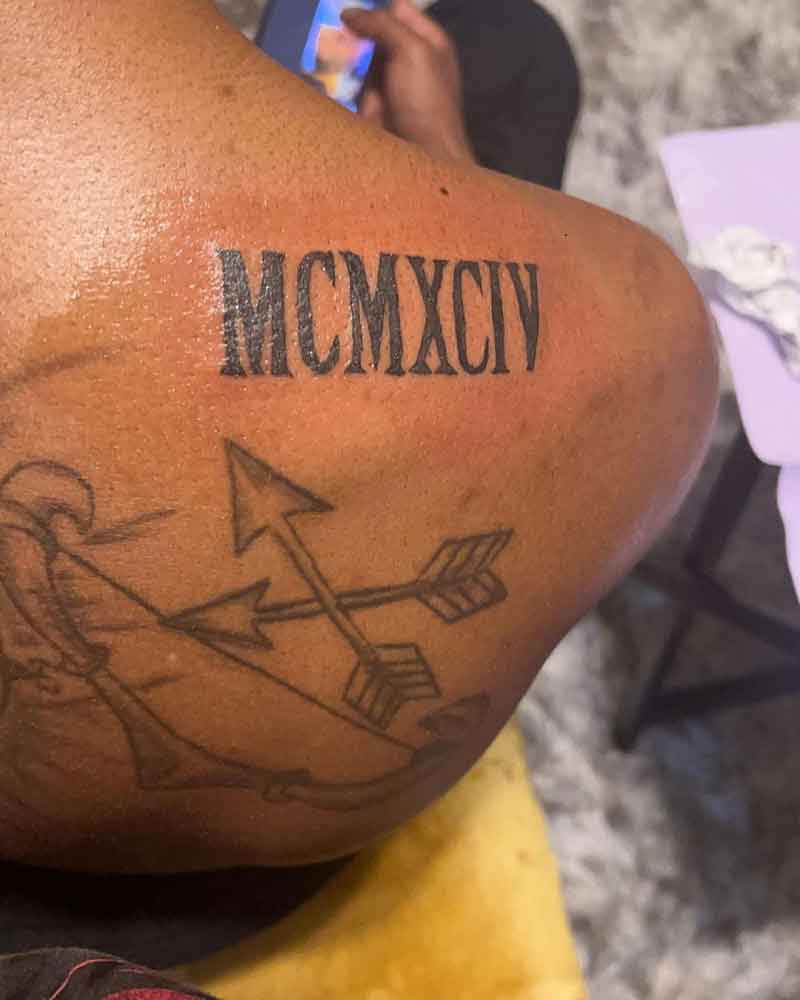 64.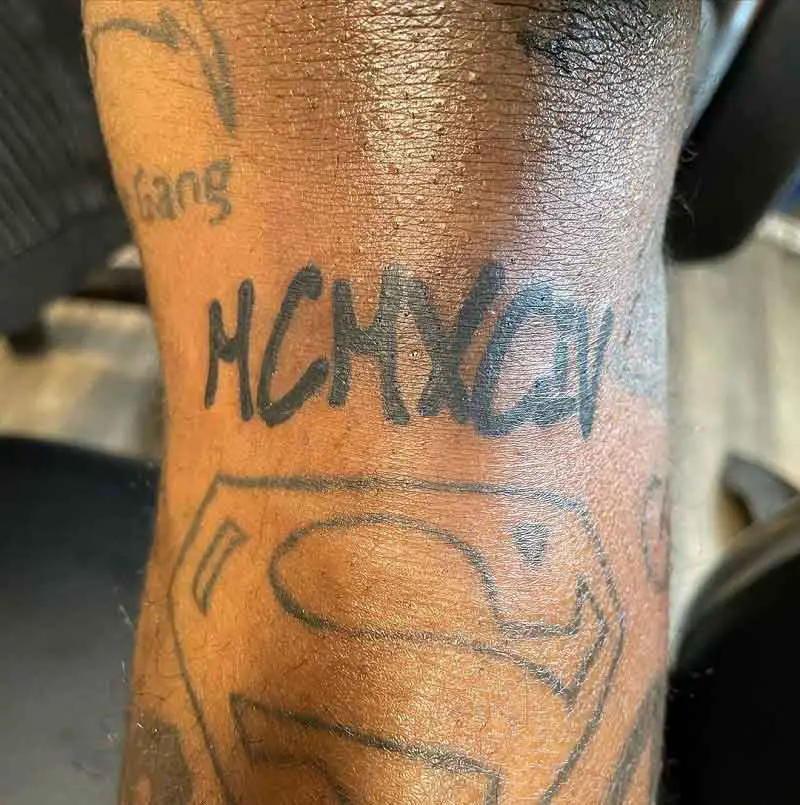 65.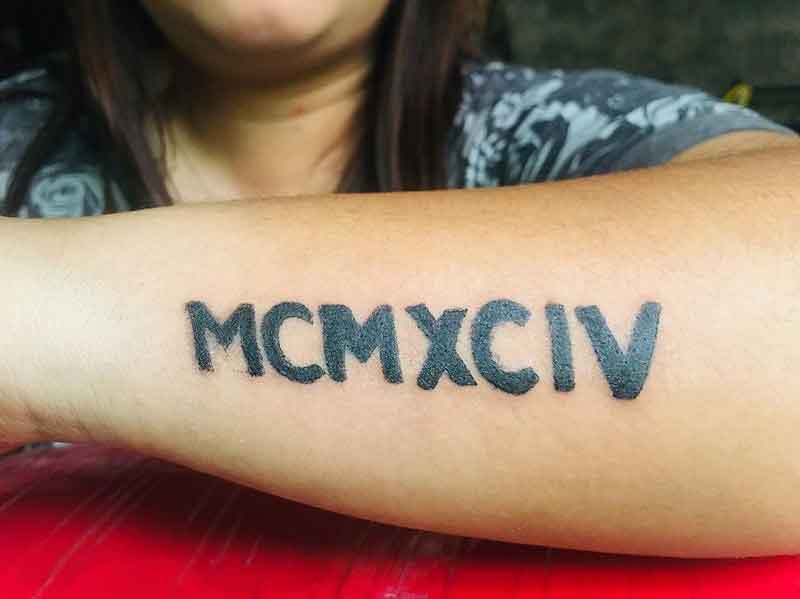 1995 Roman Numerals Tattoo
66.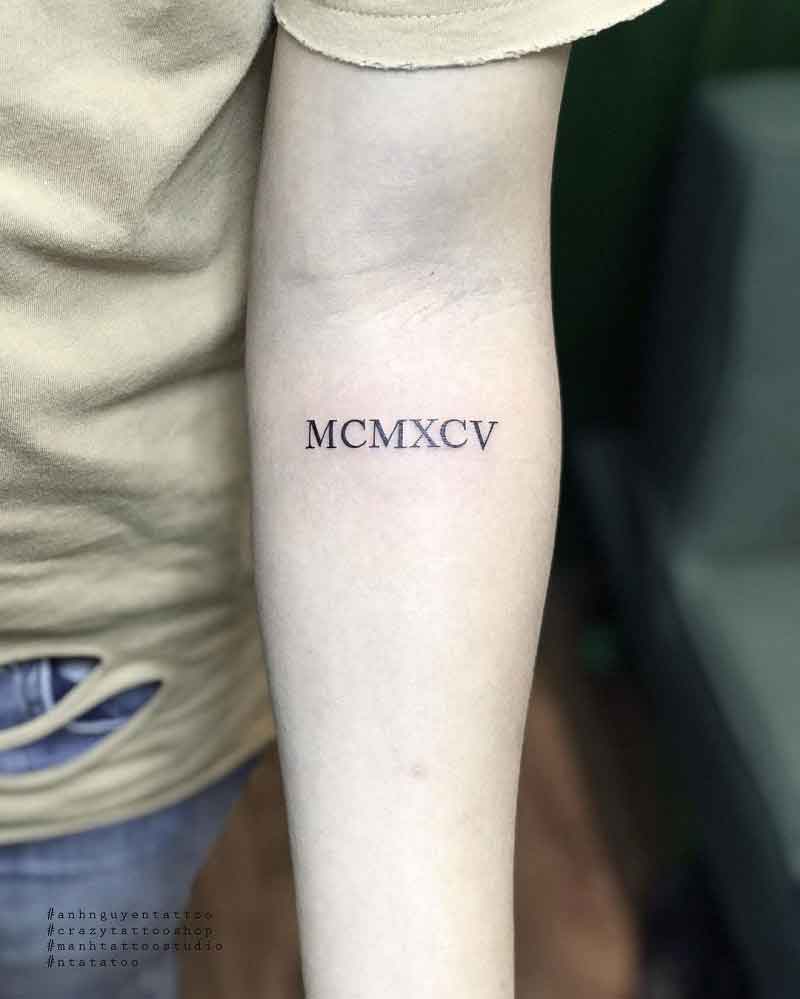 67.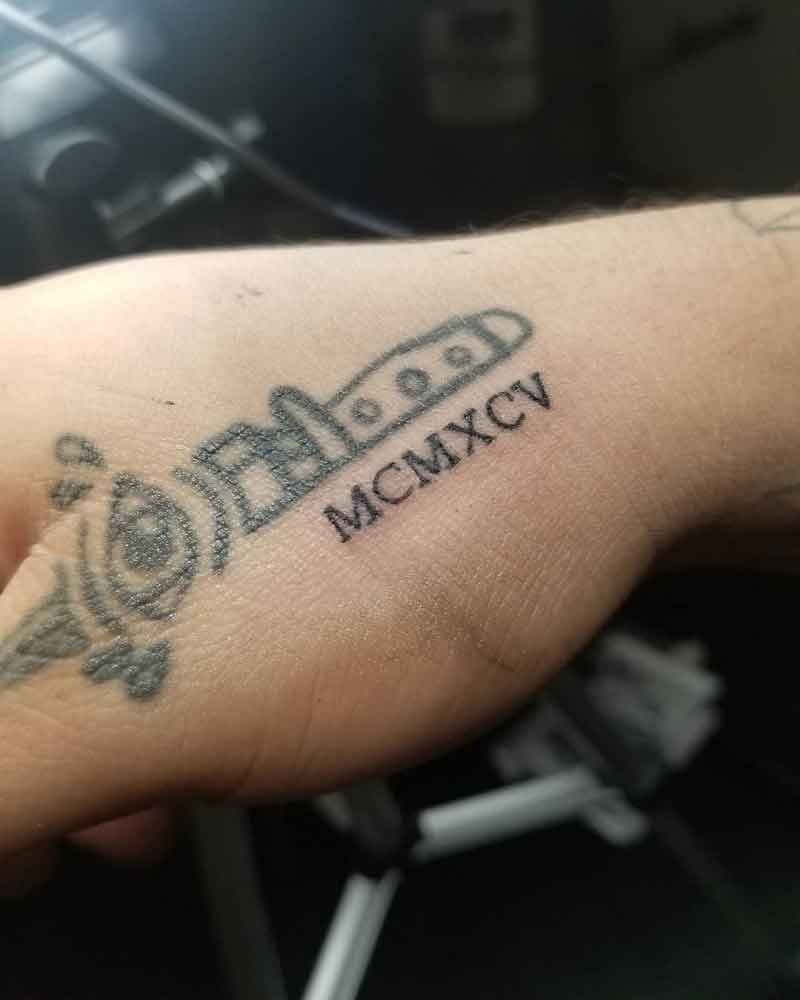 68.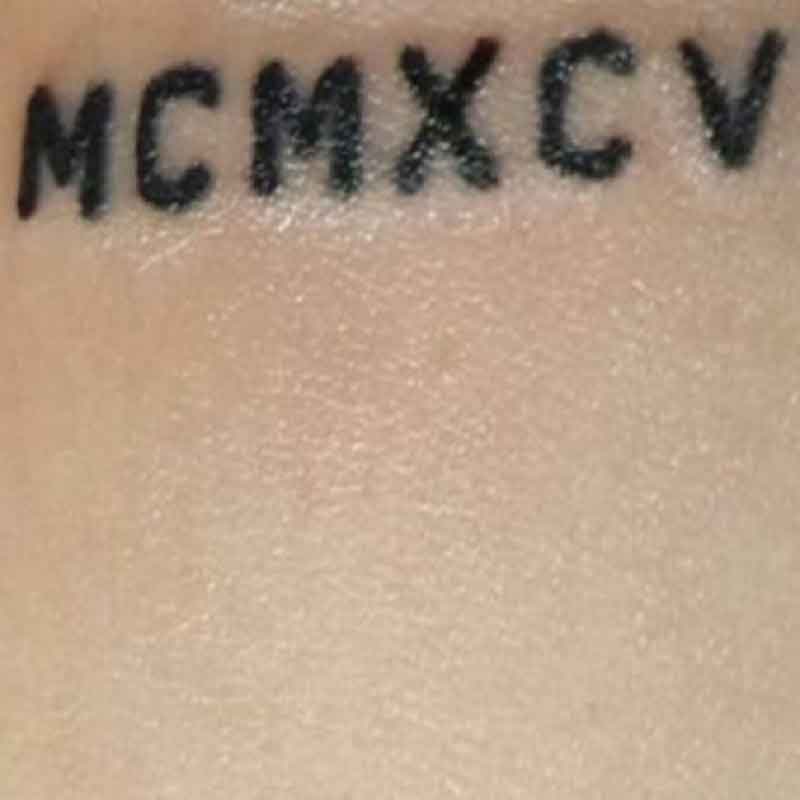 1996 In Roman Numerals Tattoo
69.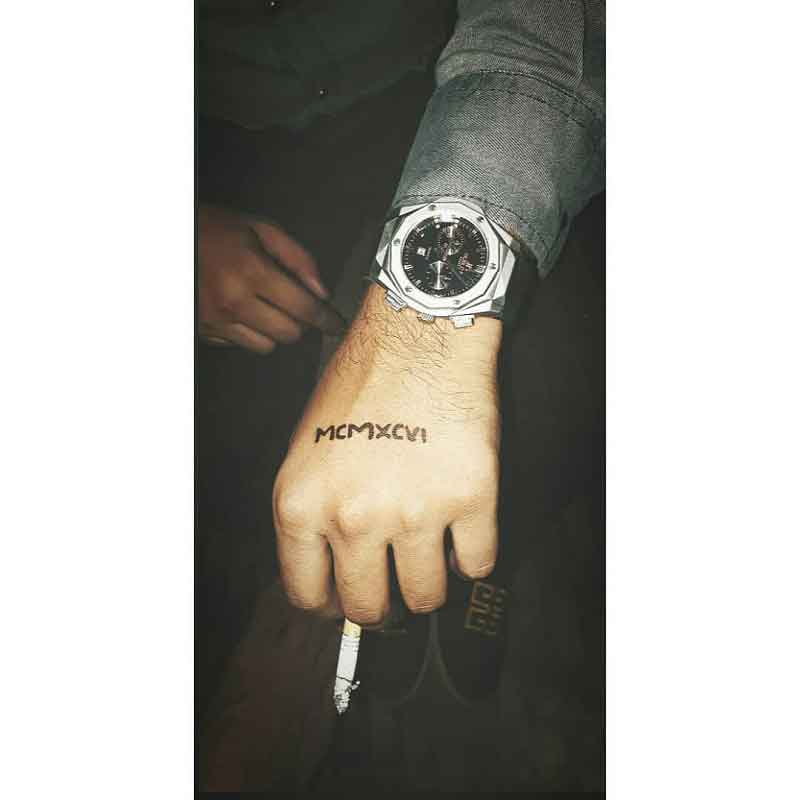 70.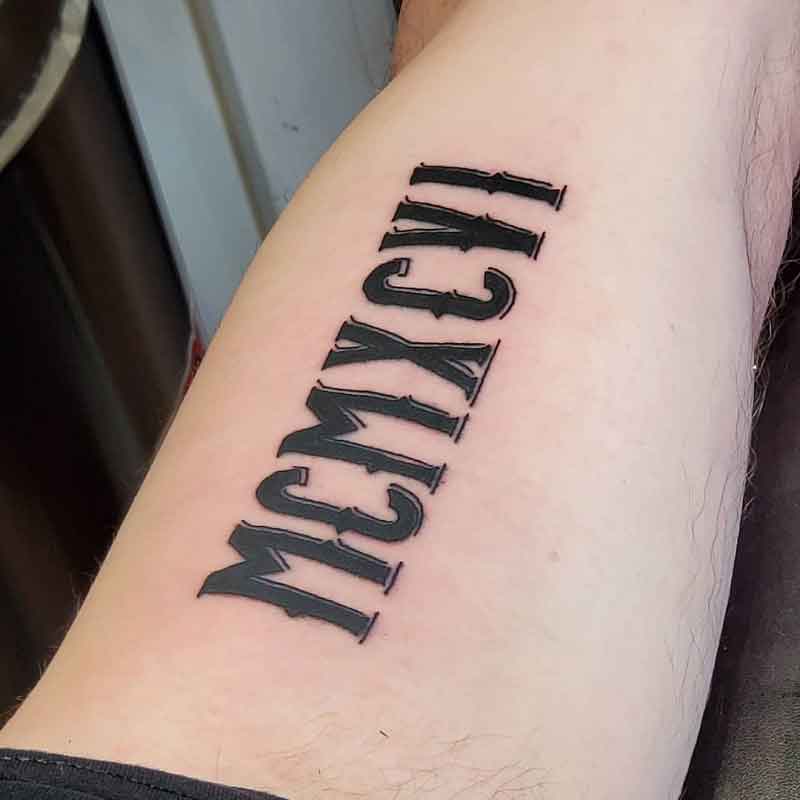 71.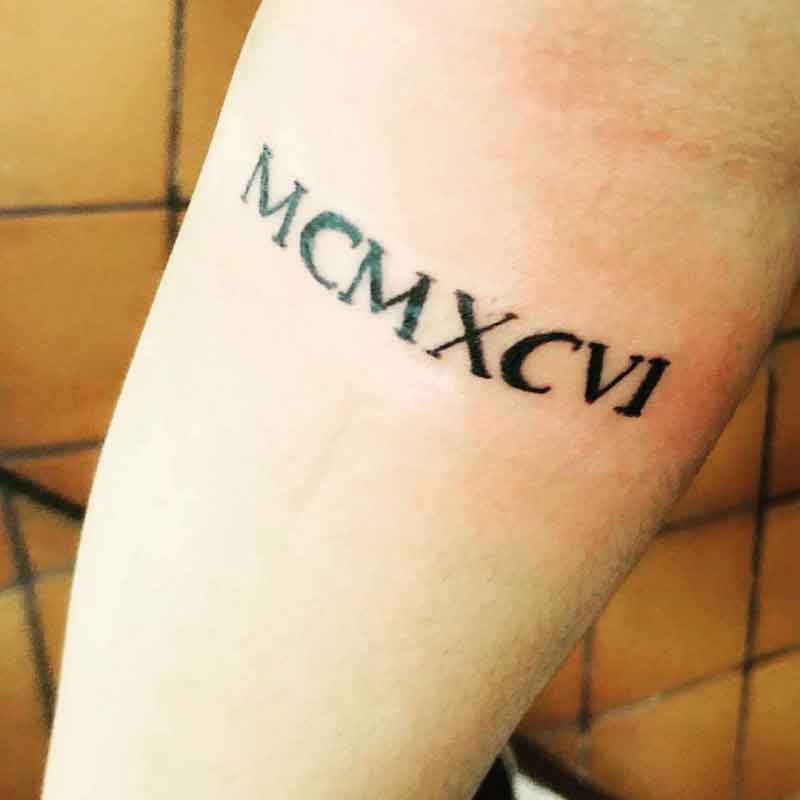 Cover Up Roman Numeral Tattoo
72.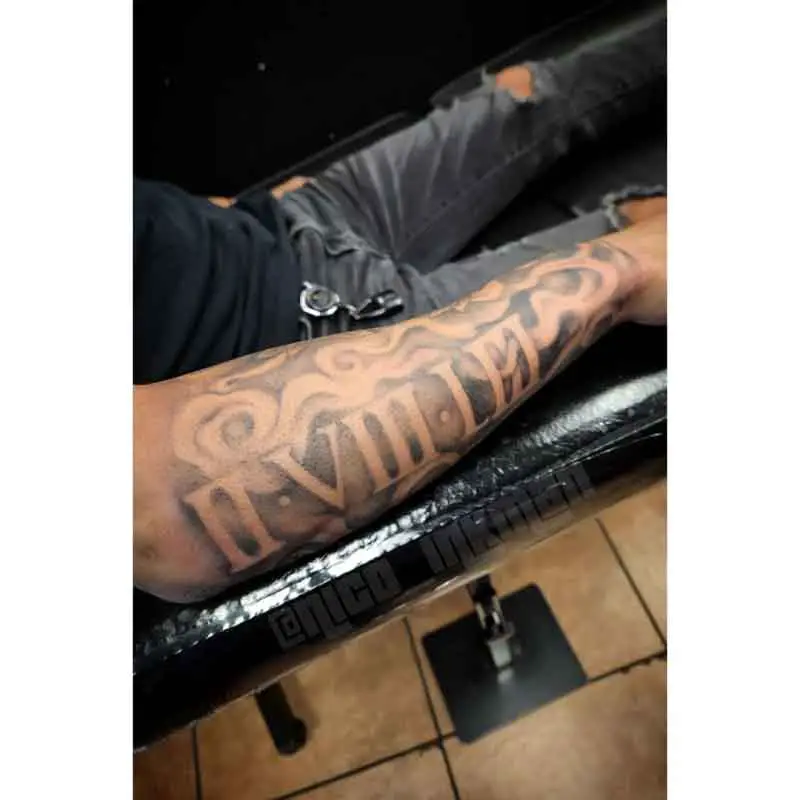 73.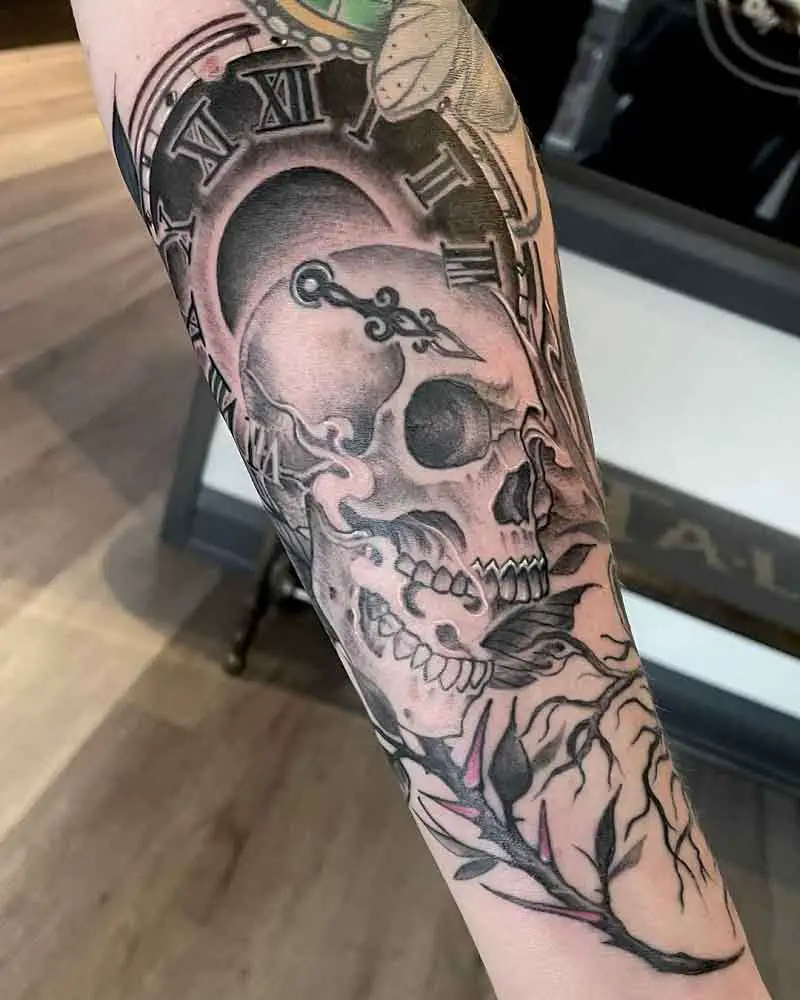 74.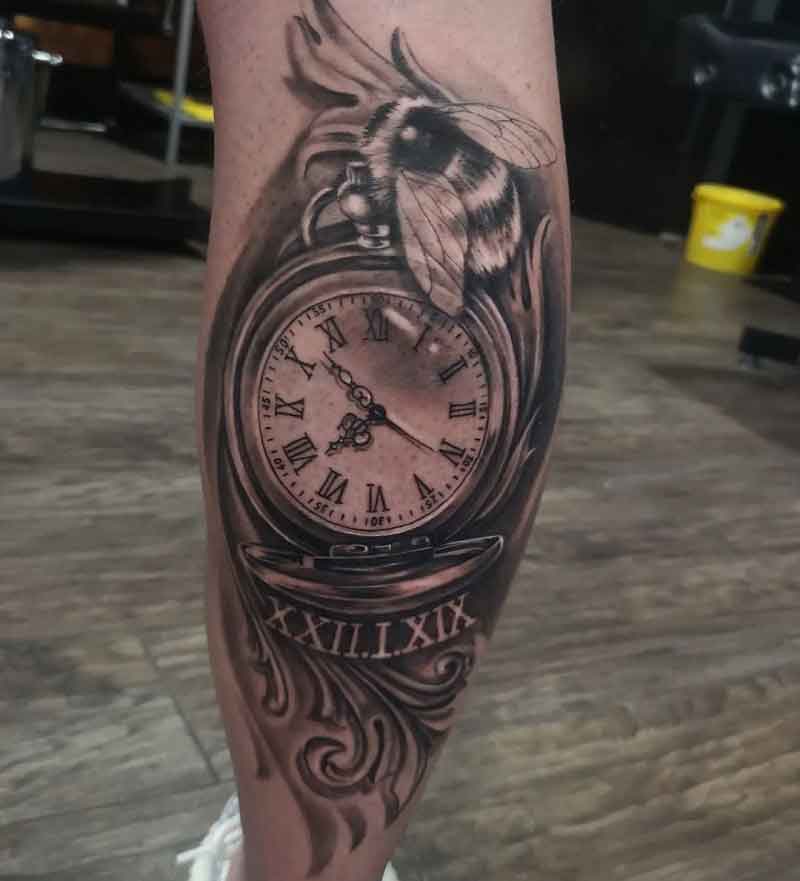 Roman Numeral Tattoo On Foot
75.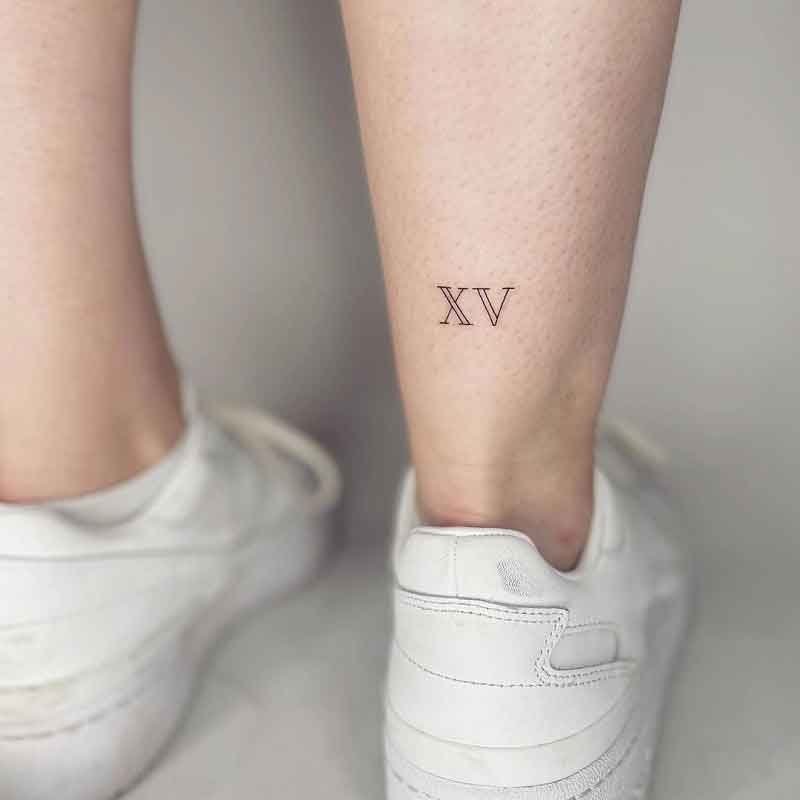 76.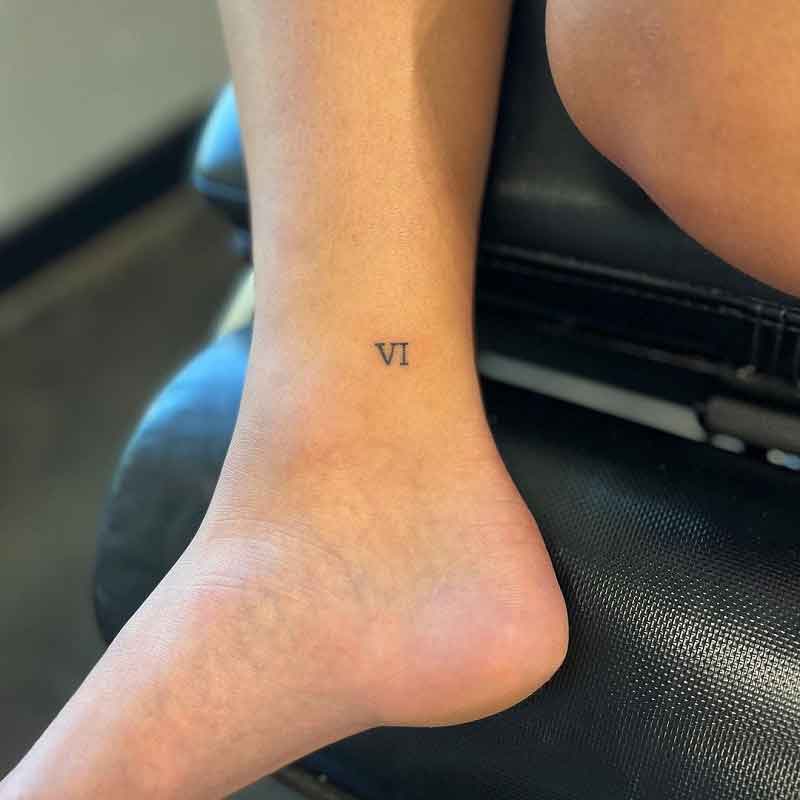 77.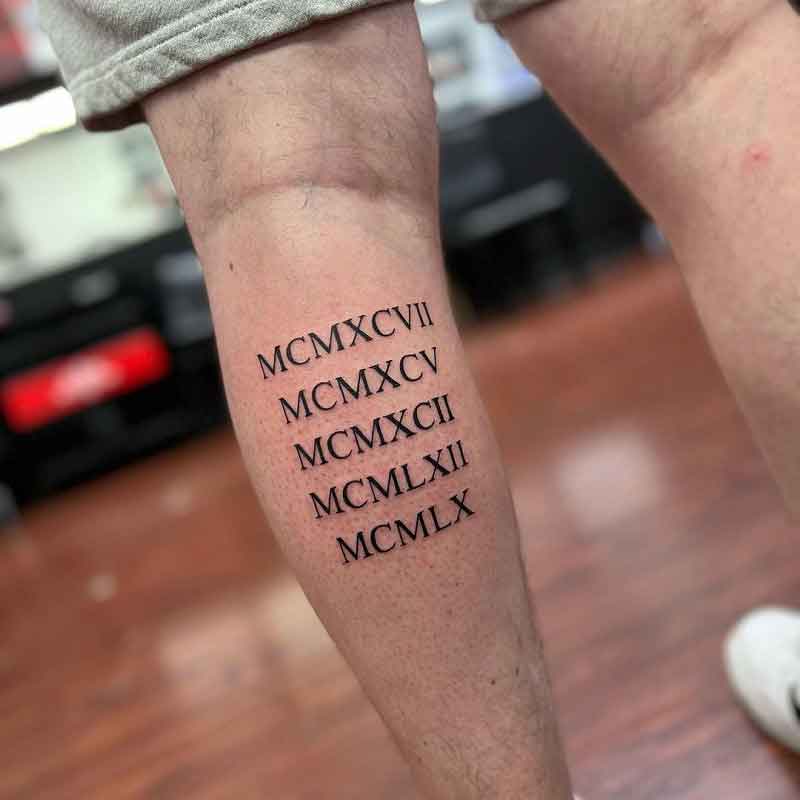 Roman Numerals Rib Tattoo
78.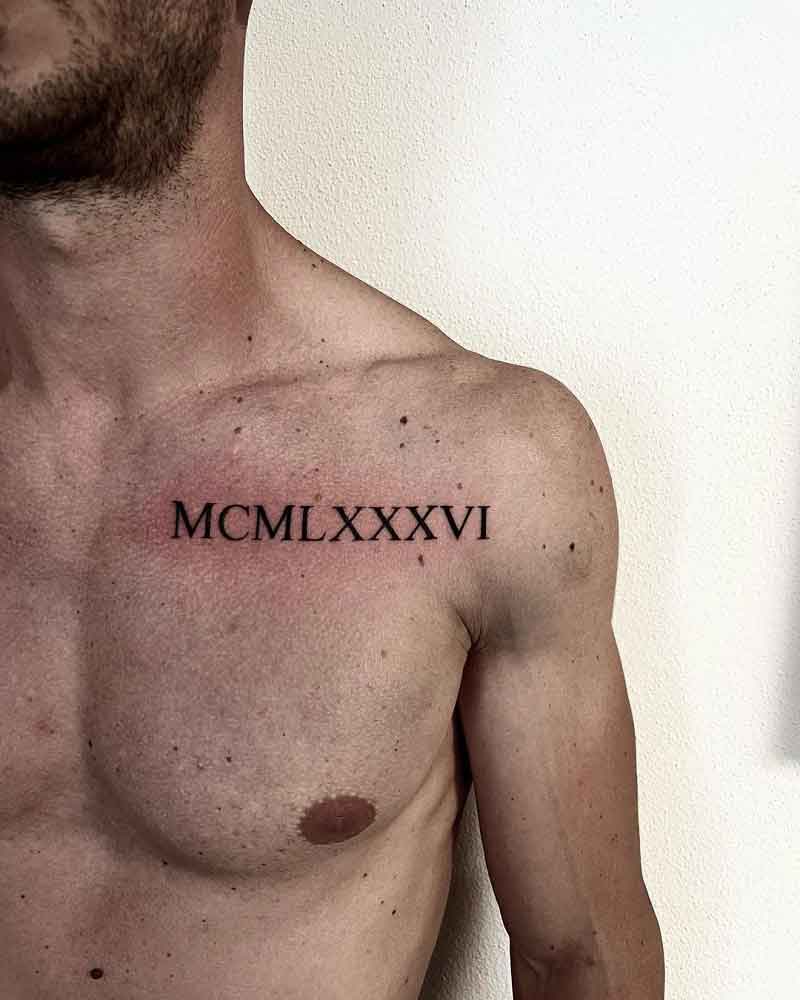 79.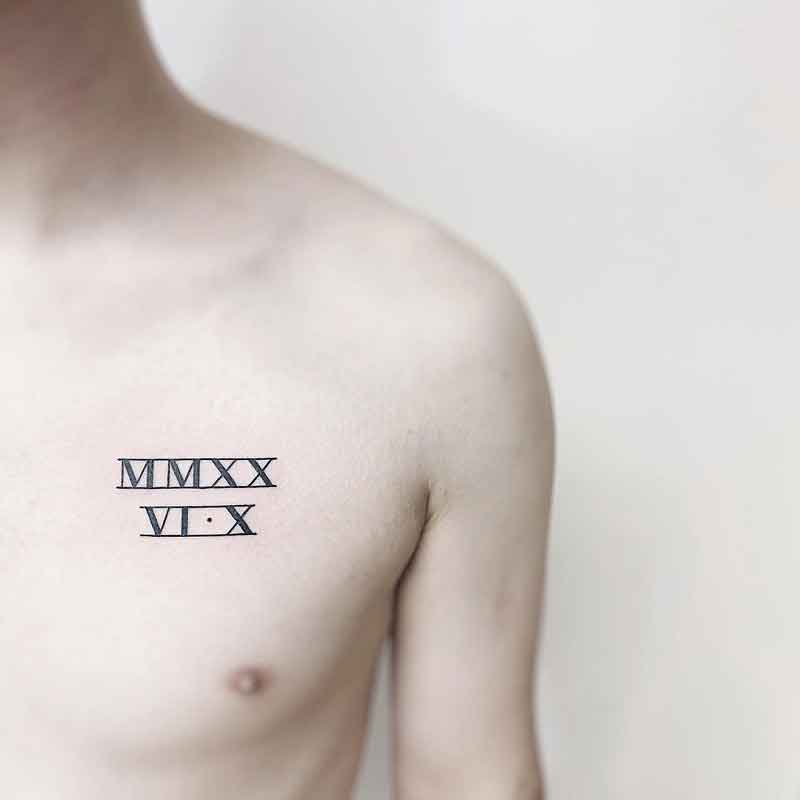 80.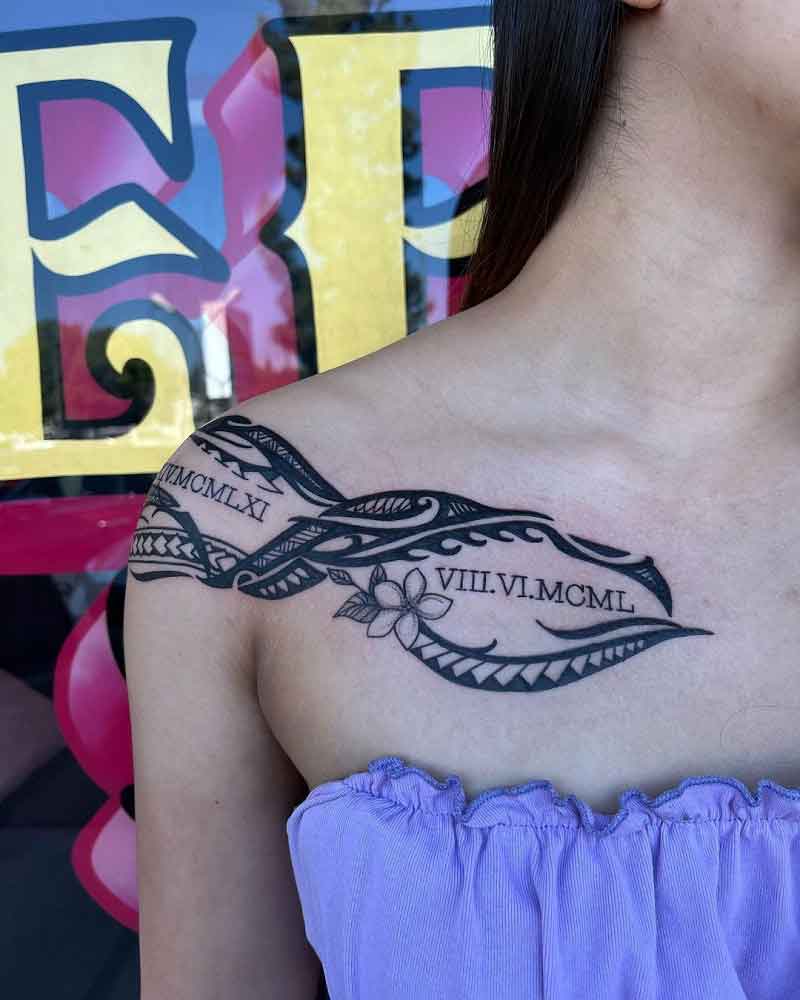 Roman Numerals With Name Tattoo
81.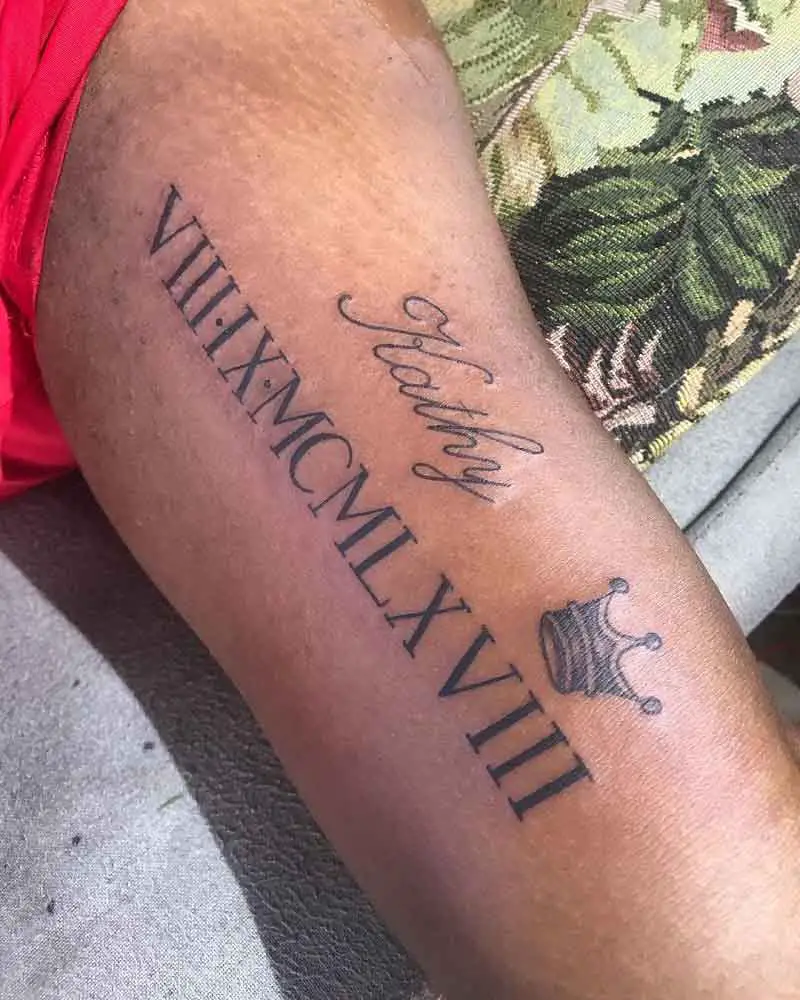 82.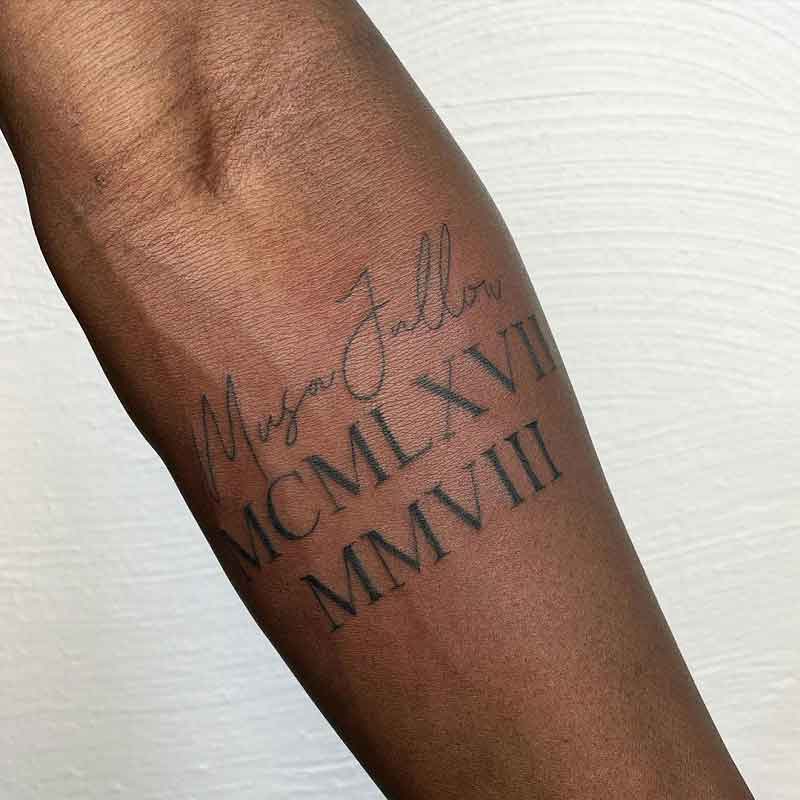 83.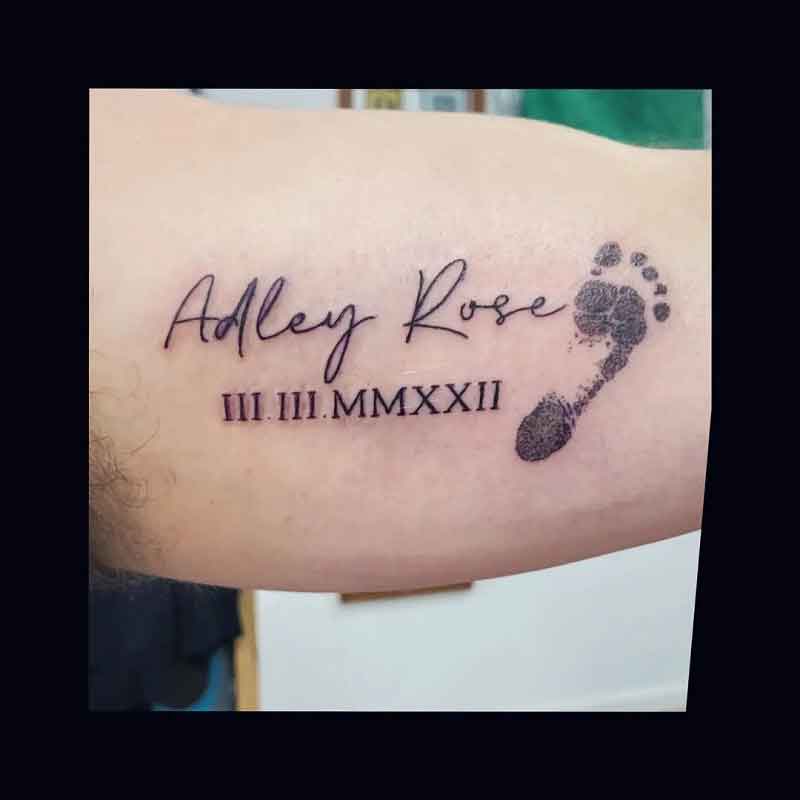 Roman Numeral Bicep Tattoo
84.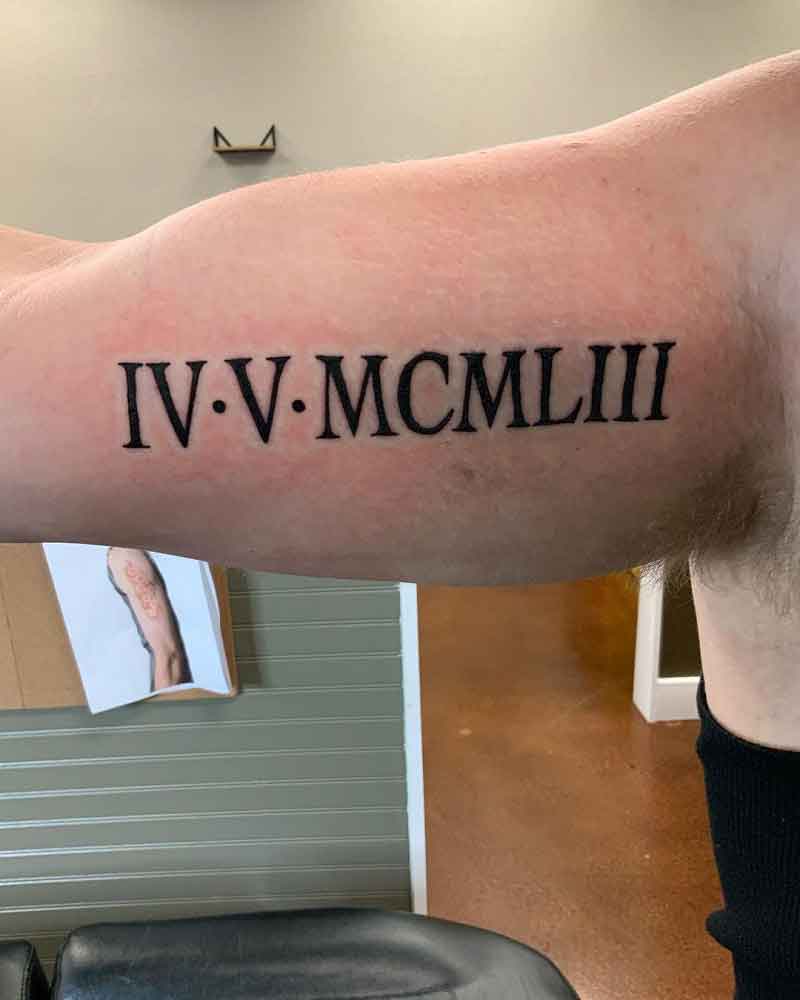 85.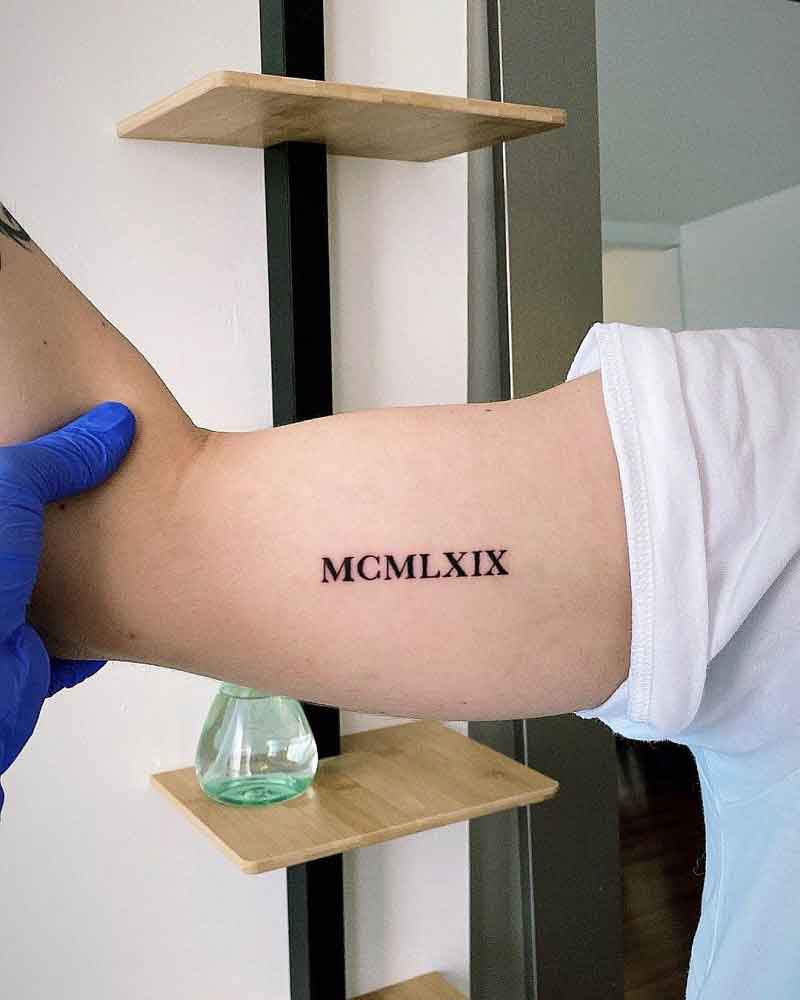 86.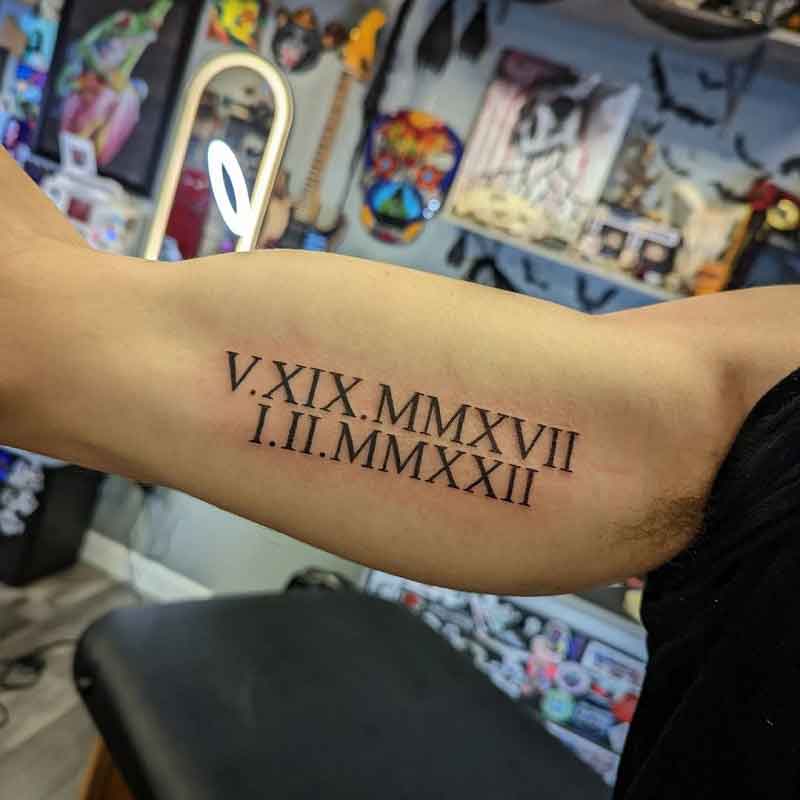 87.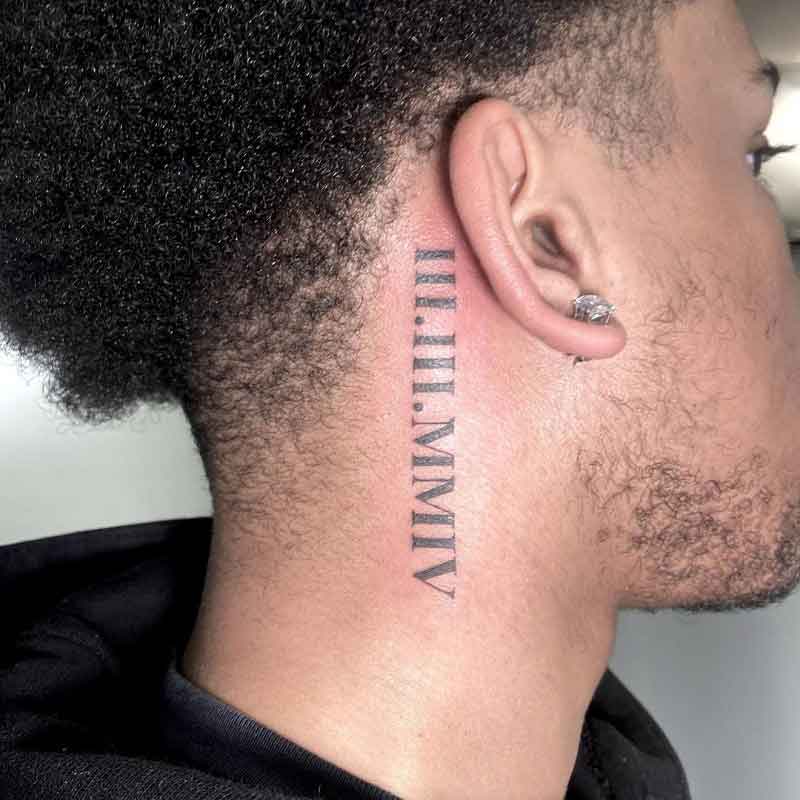 88.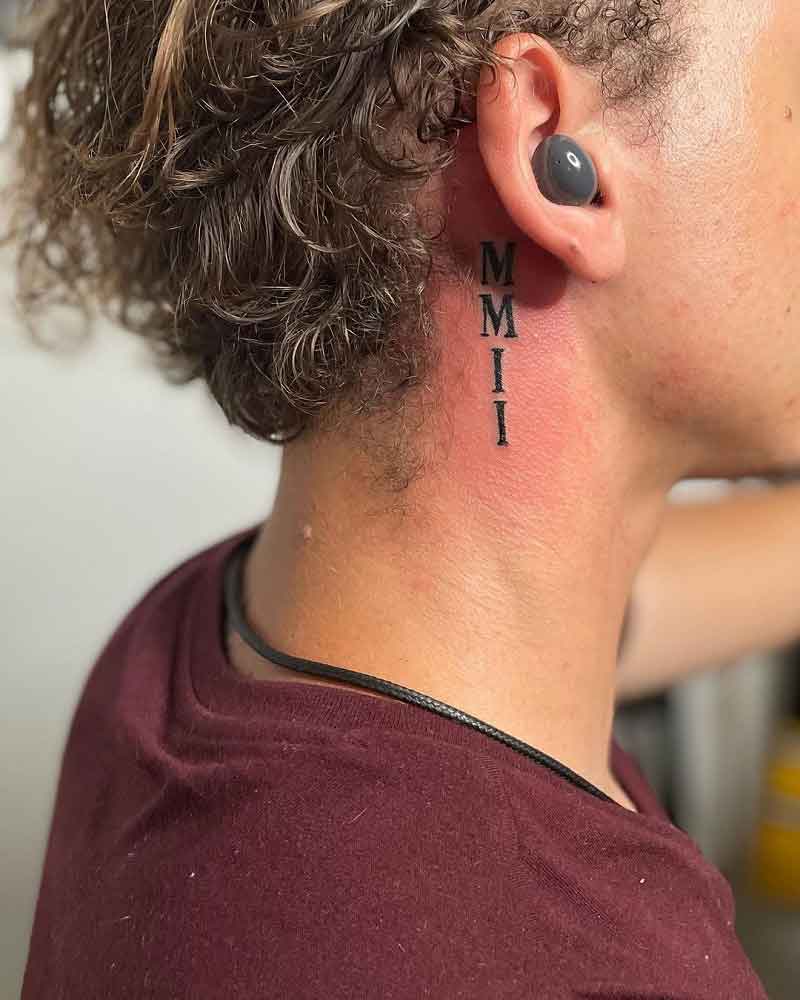 89.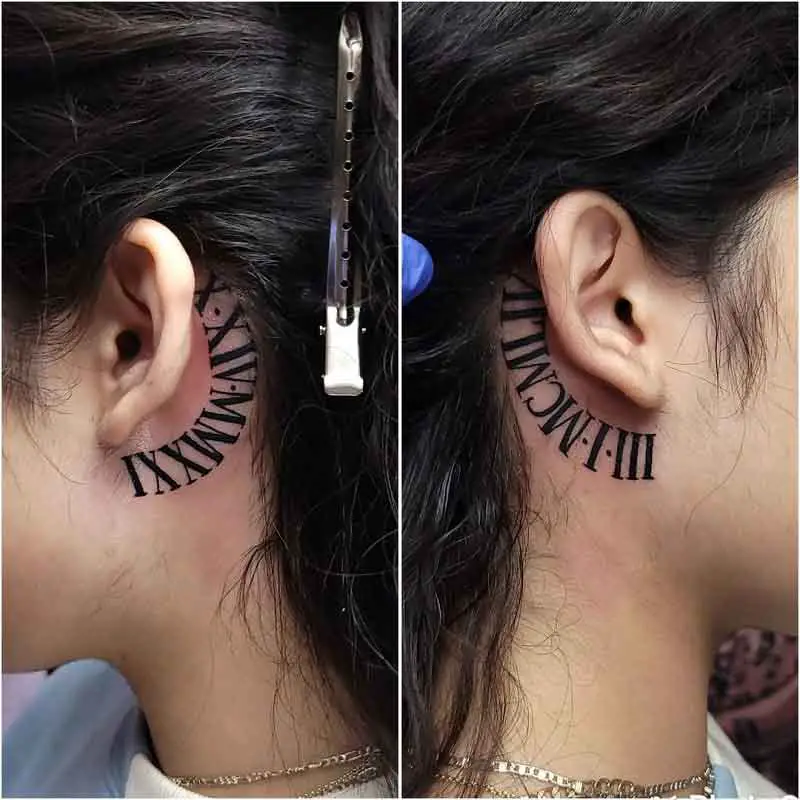 Roman Numeral Back Tattoo
90.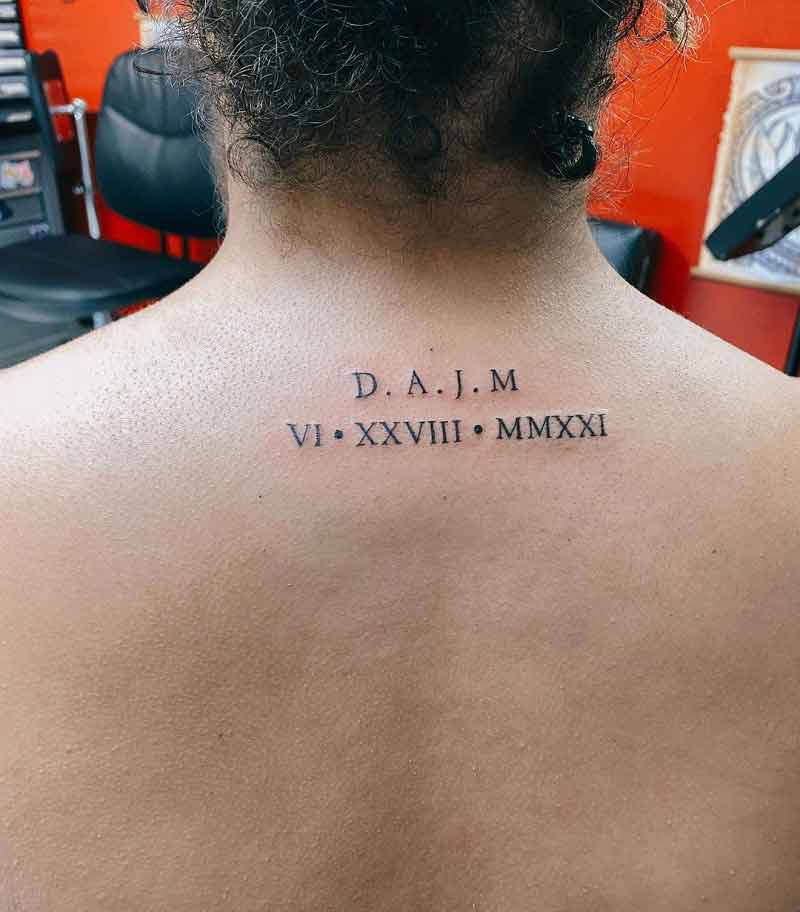 91.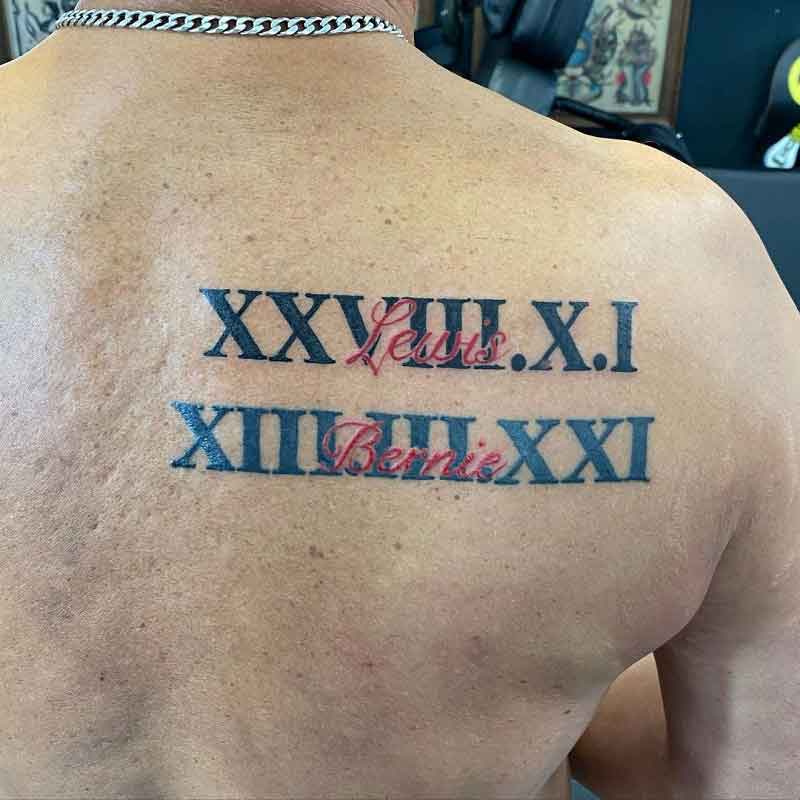 92.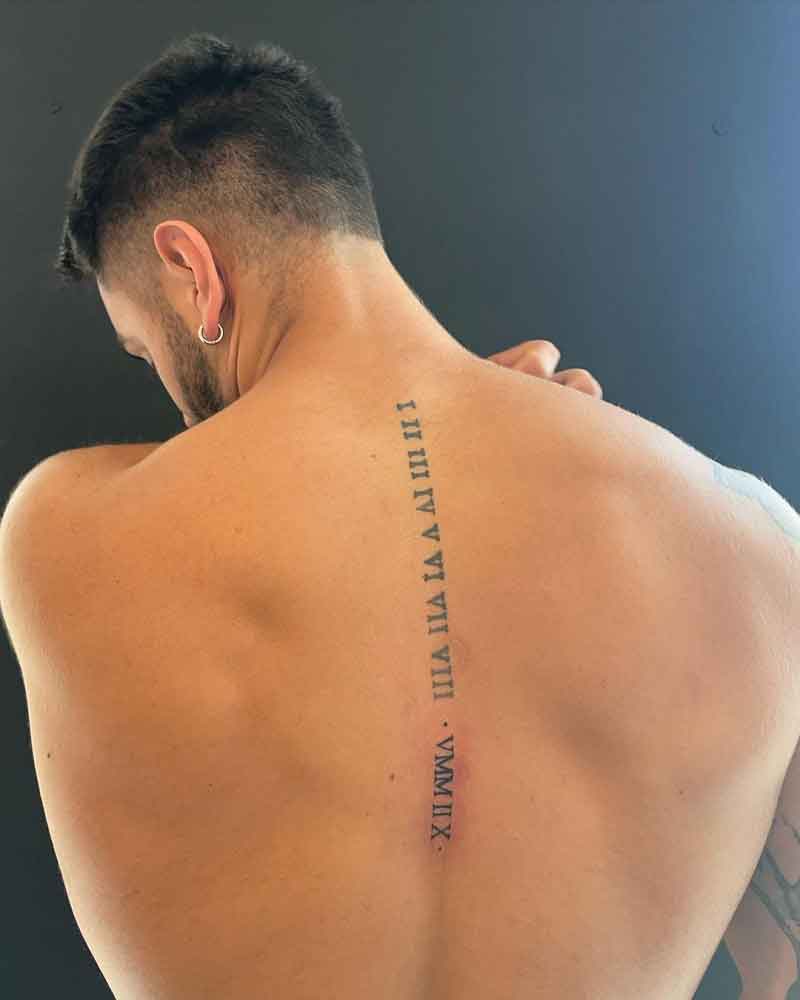 93.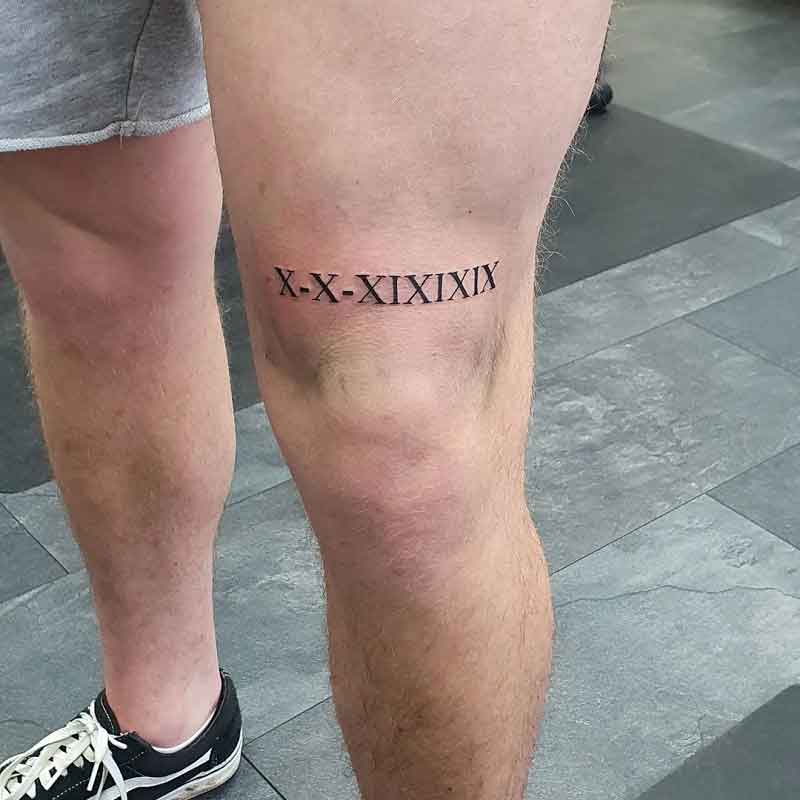 94.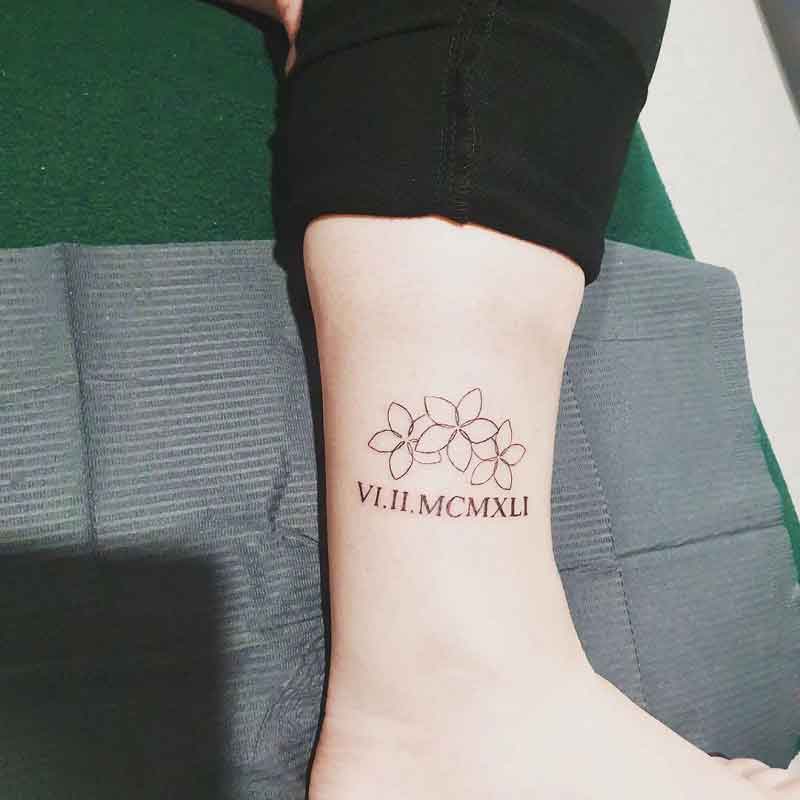 95.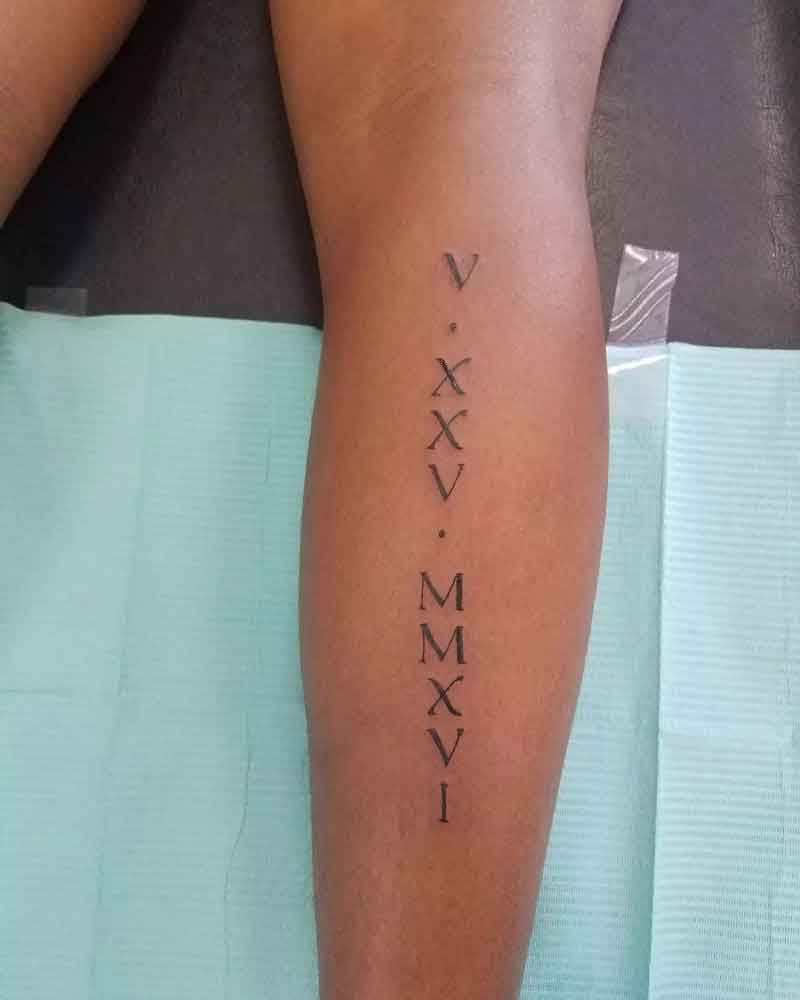 96.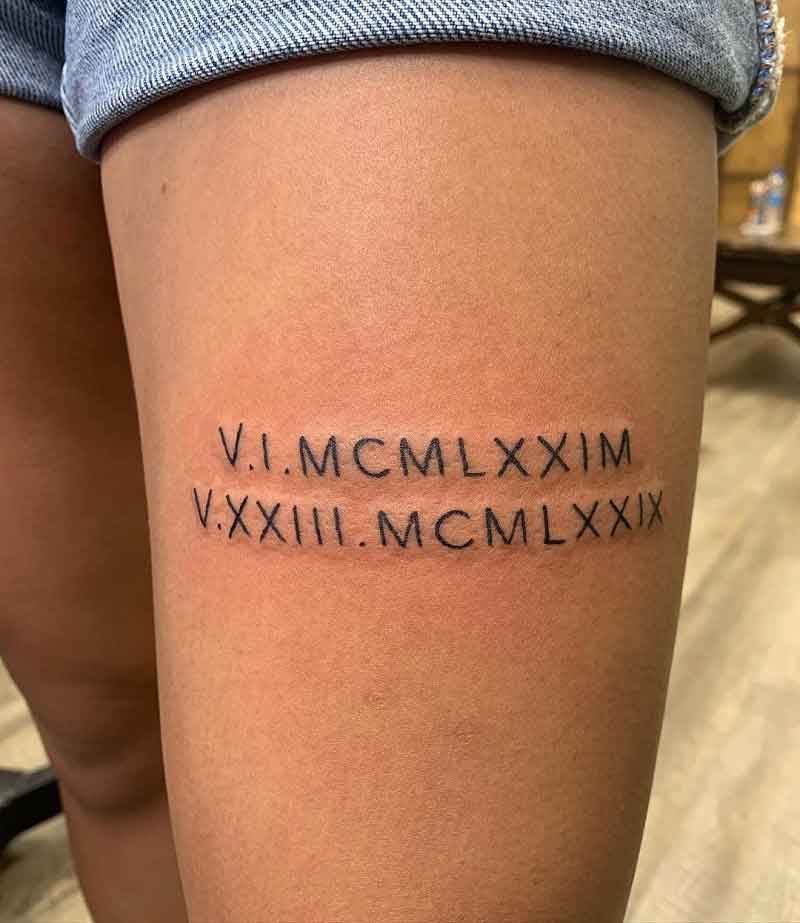 97.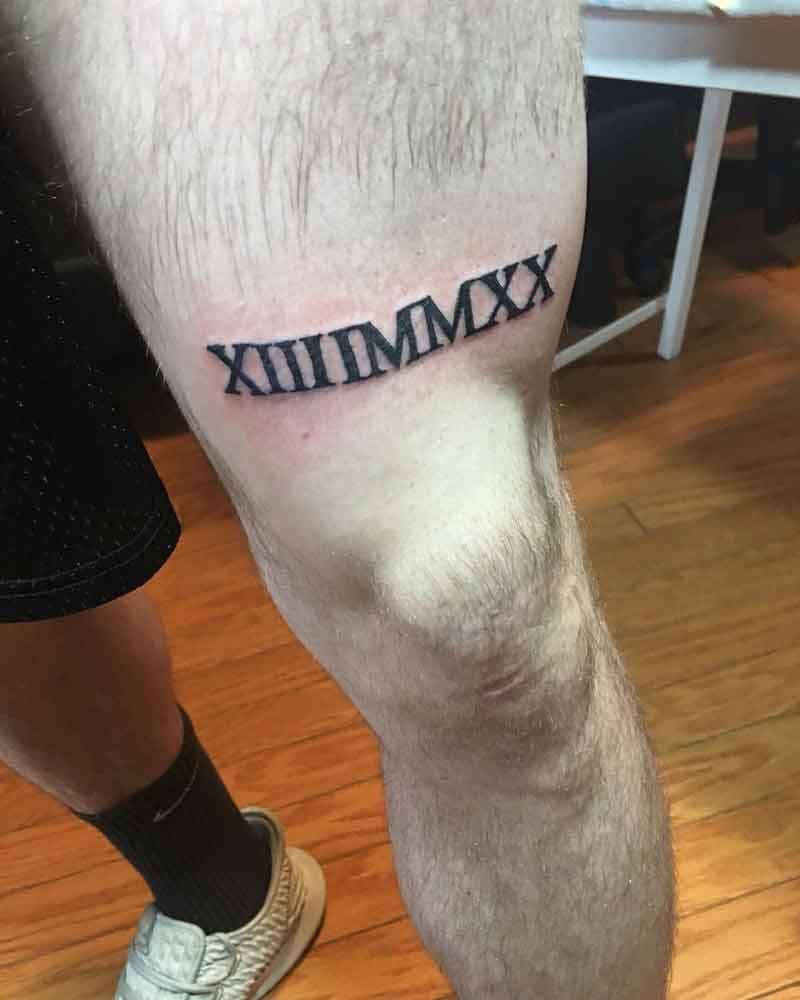 98.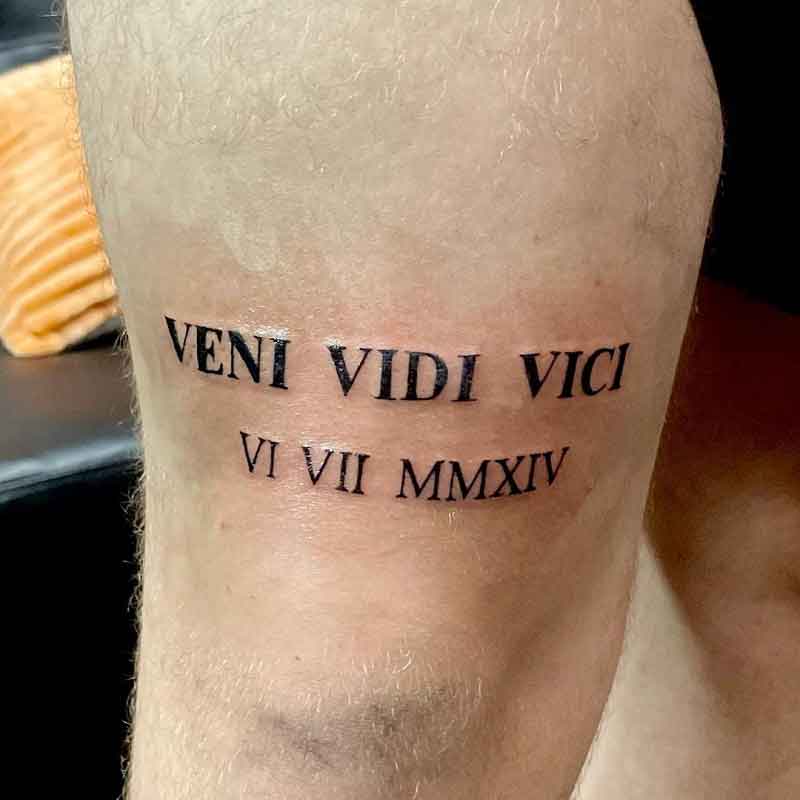 Roman Numeral Ring Tattoo
99.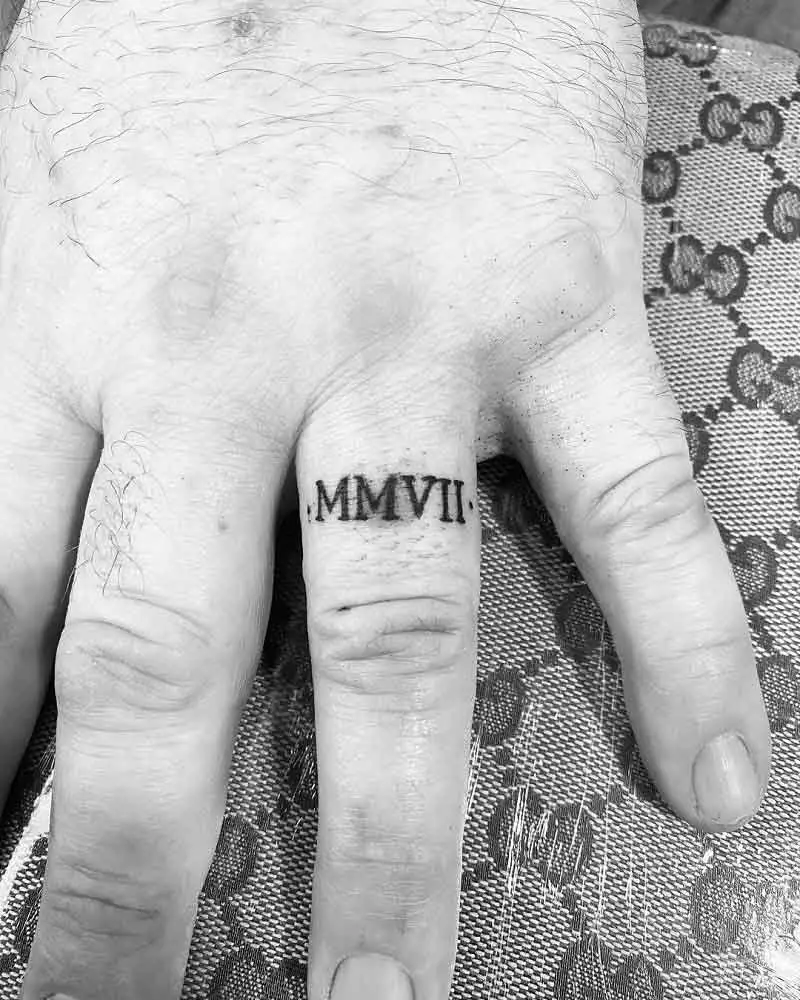 100.
101.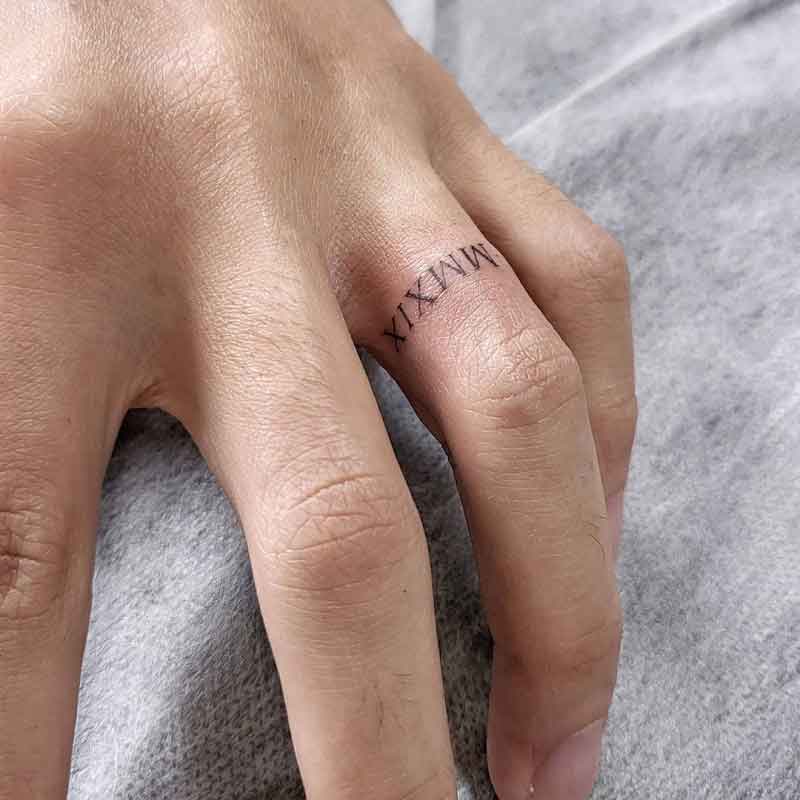 Conclusion
If you're considering a Roman numeral tattoo, we hope this blog has given you some food for thought. There are so many factors to consider, from the design and placement of your tattoo to the meaning behind the Roman numerals. But ultimately, the decision is yours and we wish you the best of luck in finding the perfect tattoo for you.
Happy Tattooing!