Arrows and bows are among the most popular tattoo choices for fans. This may be on account of the simplicity of many of the bow and arrow tattoo that are easy to ink on. Usually, the bow and arrow tattoos are less time to consume and cheaper to apply. That's quite perfect for persons who are choosing their first tattoos, or for those who are also interested in their symbolic meanings.
ATTRACTING BOW AND ARROW TATTOO IDEAS
Many persons who choose to ink their bodies go for the bow and arrow tattoo because of the meanings they convey. Generally speaking, arrows carry positive meanings like moving ahead, achieving goals, taking on life's challenges and other affirmative meanings. The bow, on the other hand, is the barrier that often intercepts life's efforts. Put together, the bow and arrow essentially mean that one can achieve anything despite the challenges that come one's way. Check out these twelve bow and arrow tattoo ideas for yourselves.
#1: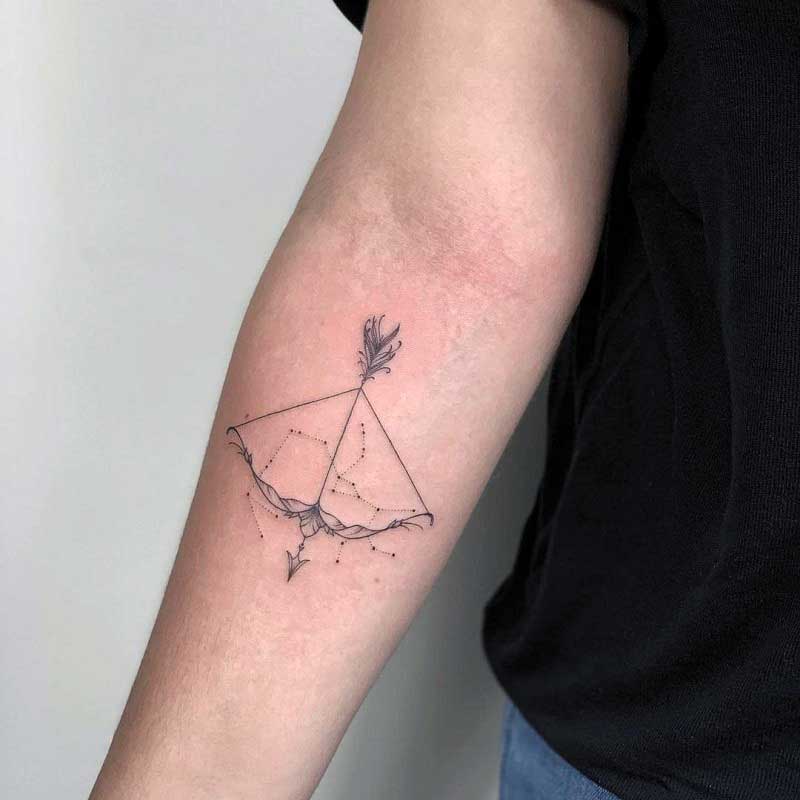 #2: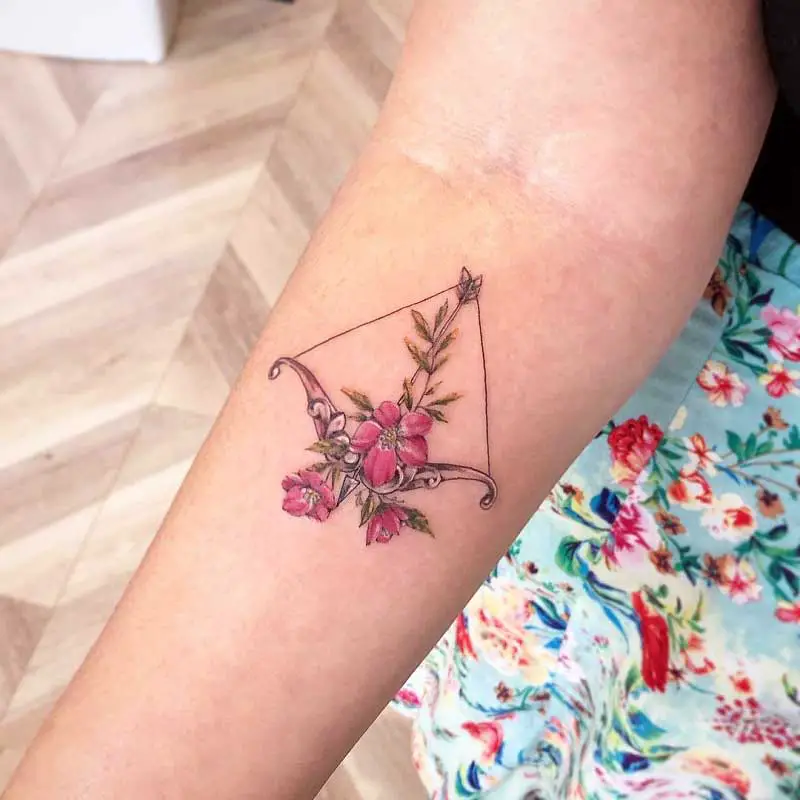 #3: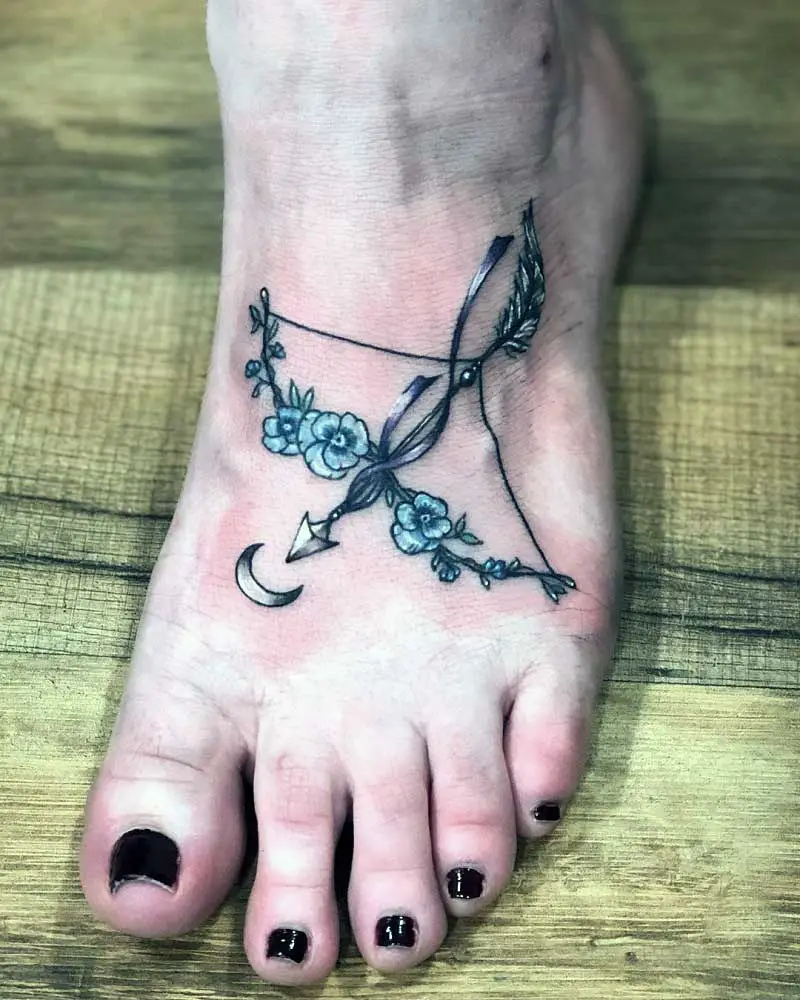 #4: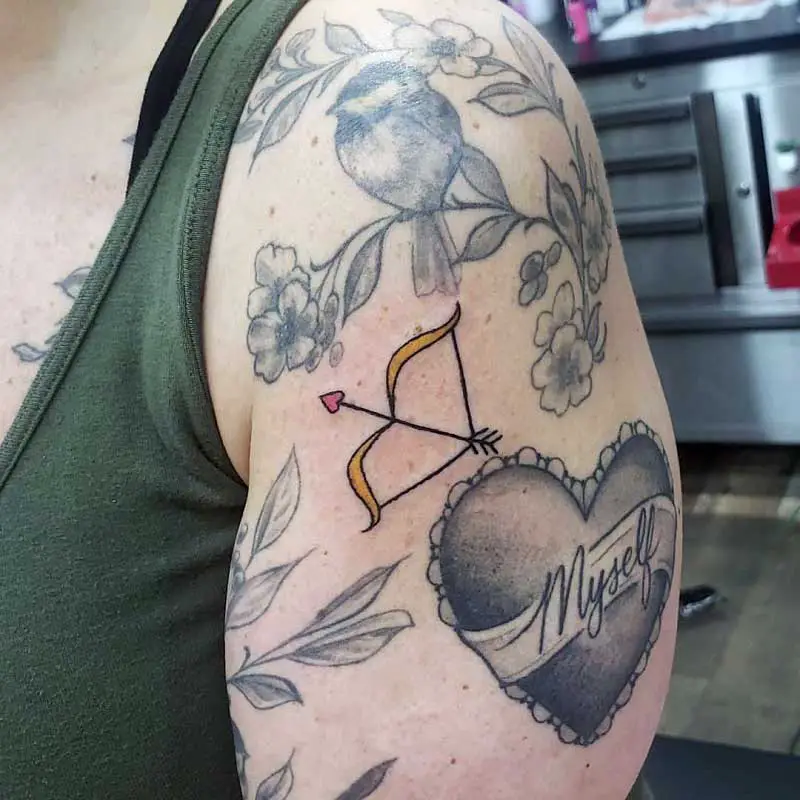 #5: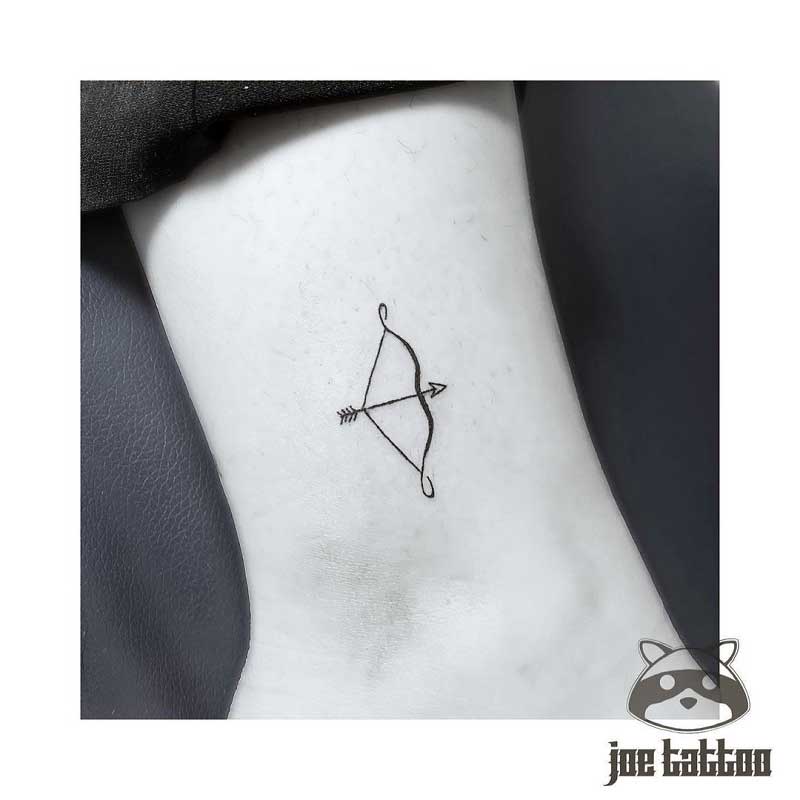 #6: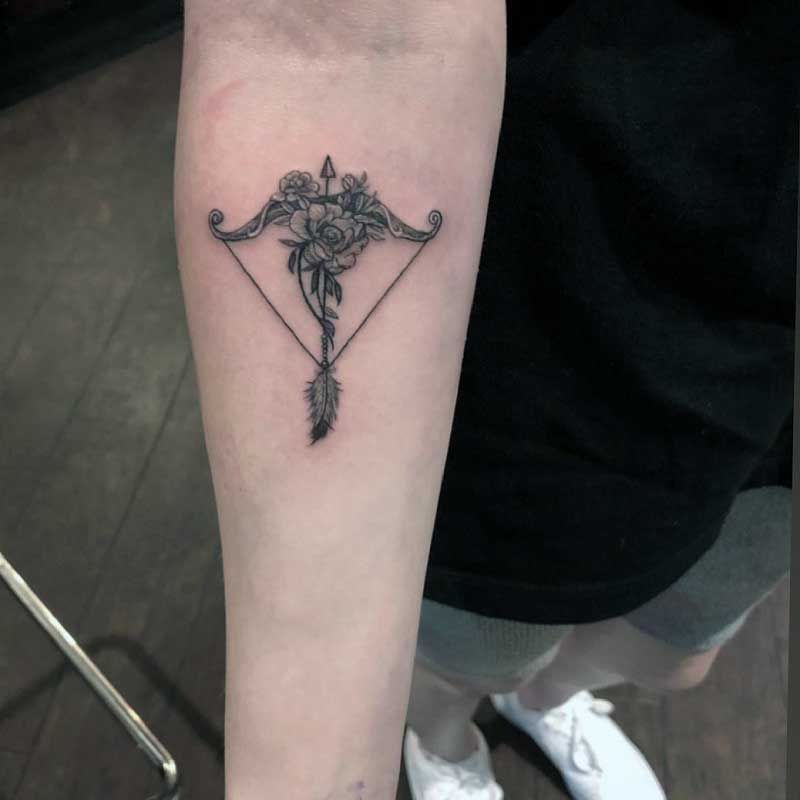 #7: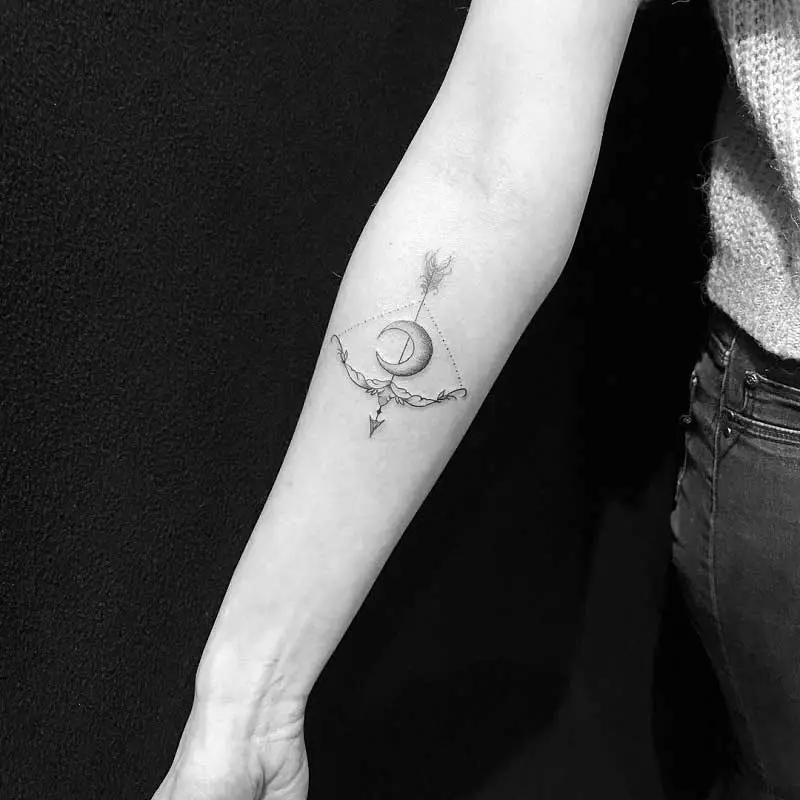 #8: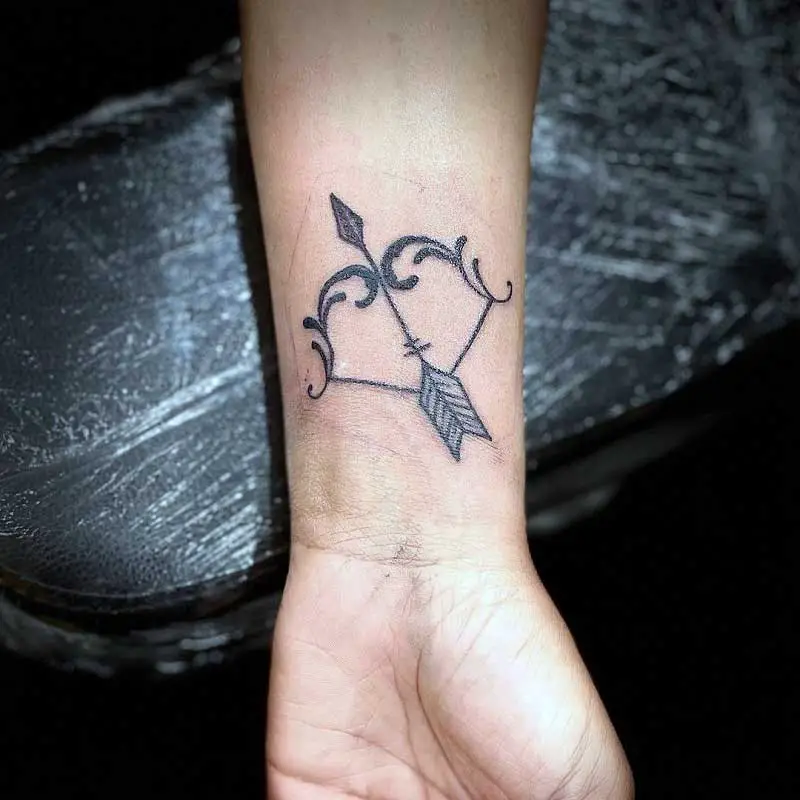 #9: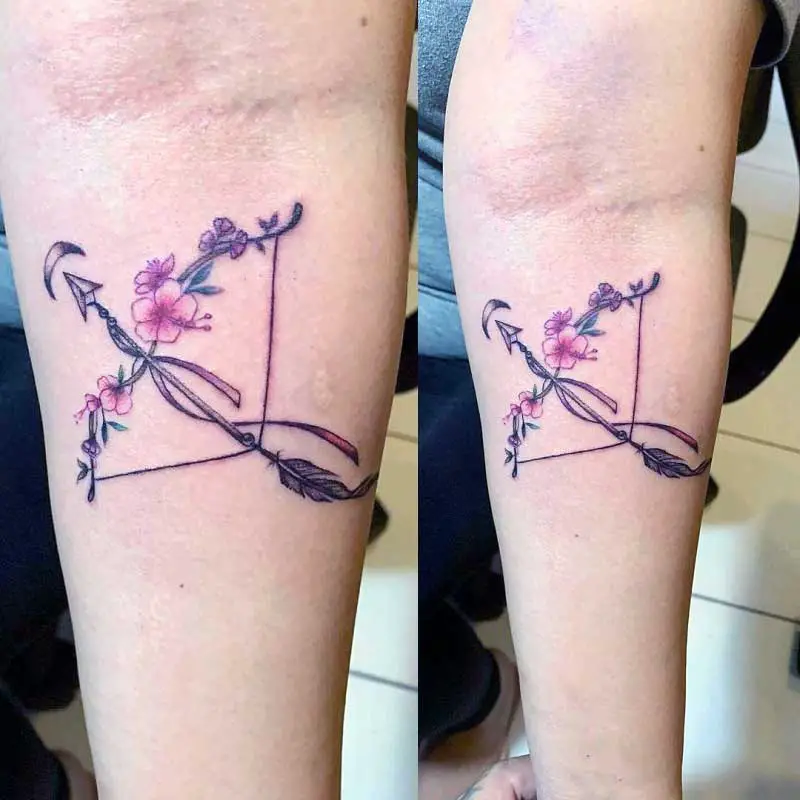 #10: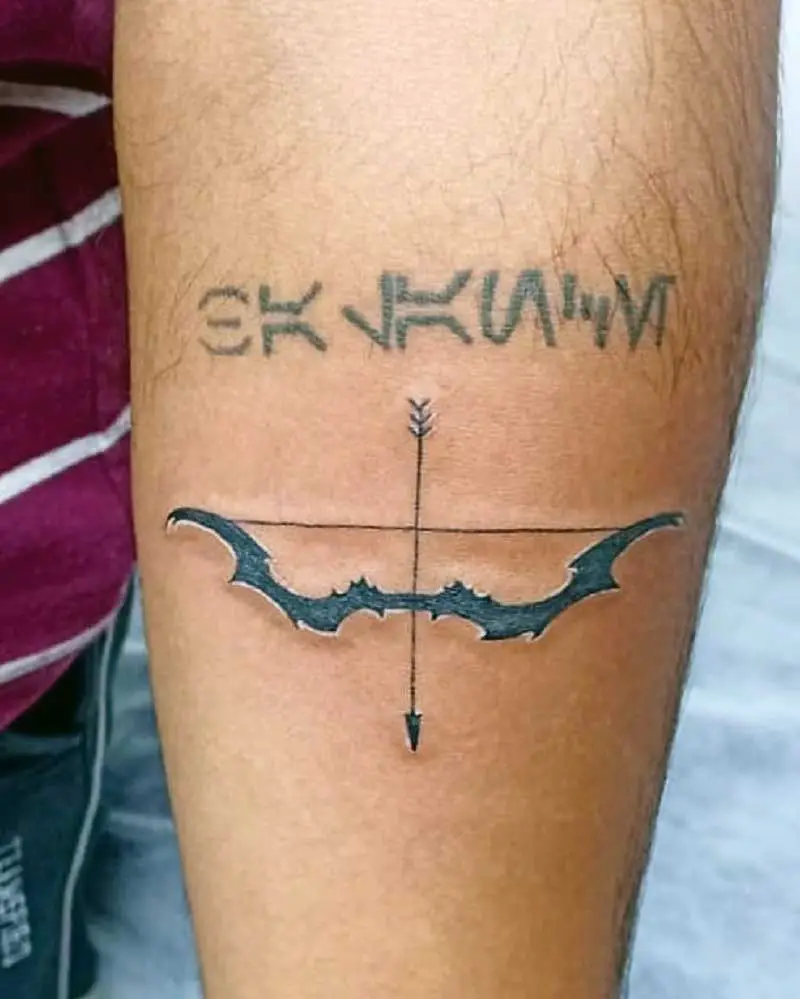 #11: FOREVER YOUR ANGEL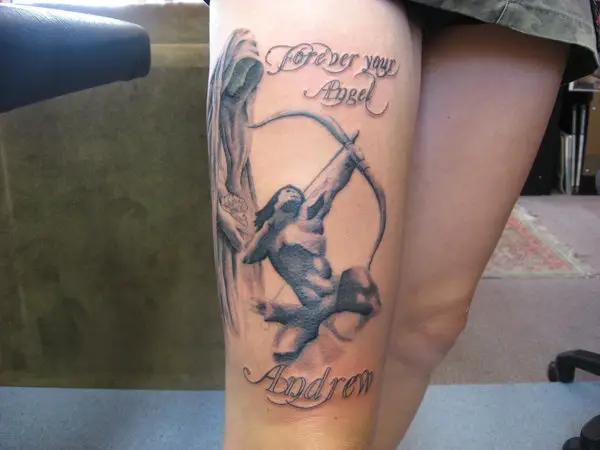 This girl wears a tattoo that declares her commitment to her relationship with the man she loves. Tattoos like these are often sentimental and meaningful to the wearer as well as to the person to whom the sentiment is directed.
ALICE IN WONDERLAND TATTOO IDEAS
#12: DOWNWARD POINTING BOW AND ARROW TATTOO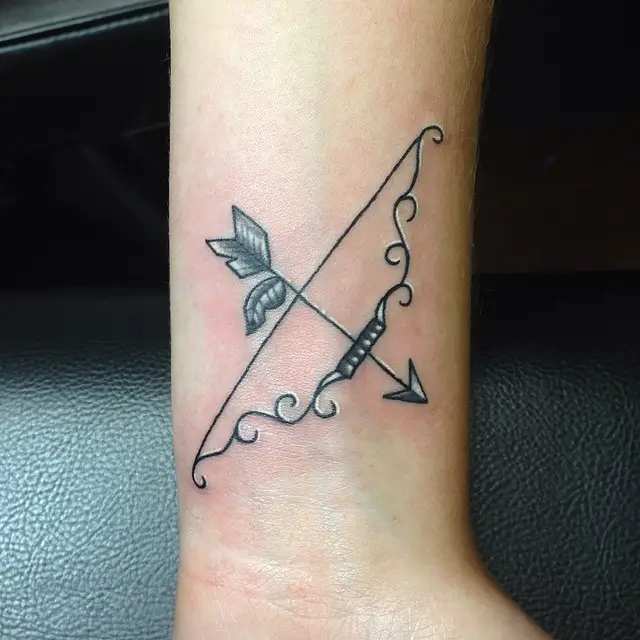 A downward pointing bow and arrow may mean the desire to keep trouble away. Whatever the meaning for this individual, this simple tattoo is carefully done in black ink.
#13: ARROW BESIDE THE BOW TATTOO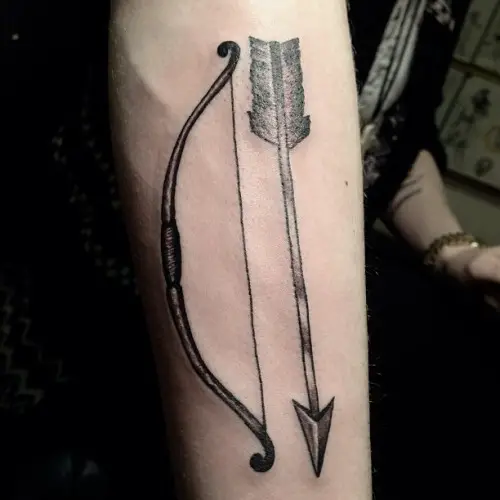 Sometimes the arrow is beside the bow rather than in it. For this person, the arrow is independent of the bow and may represent freedom from life's restrictions.
#14: THREE ARROWS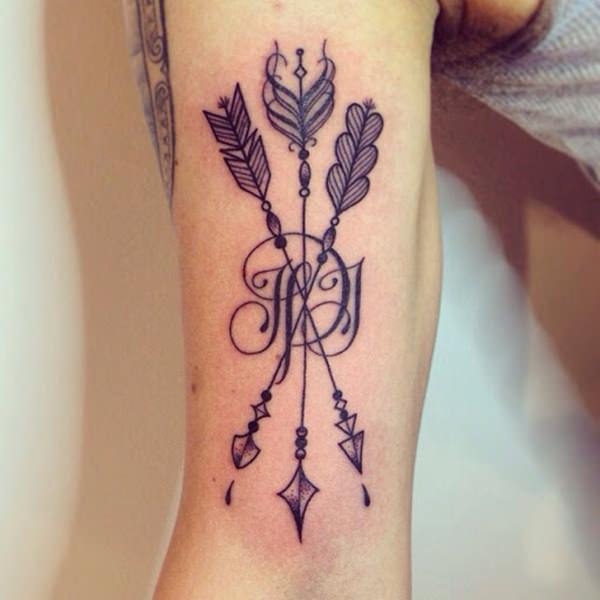 Here's a tattoo that has more than one arrows. Bow and arrow tattoo designs sometimes feature multiple arrows on the skin. Perhaps, this is a cool symbol that this individual has many dreams to achieve.
#15: ARROW IN MOTION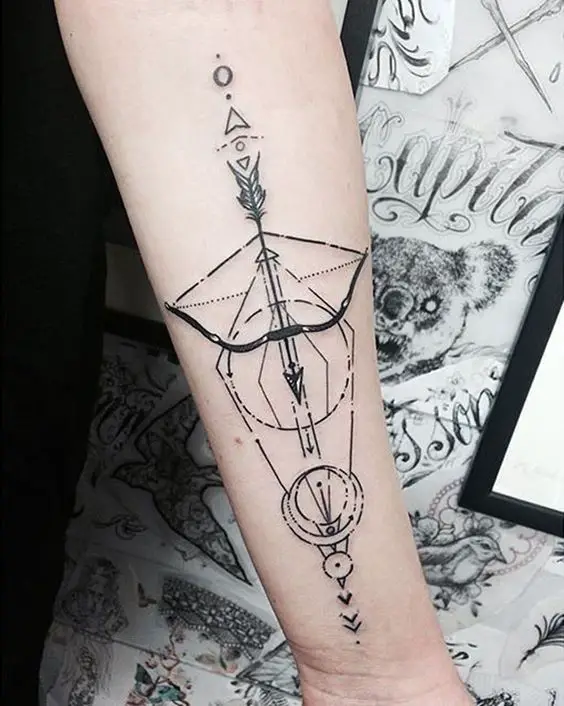 Check out these lines and circles that add to the illusion of an arrow in motion. This black ink tattoo design Idea takes a lot of skill, time and patience to achieve.
#16: RUSTIC BOW AND ARROW TATTOO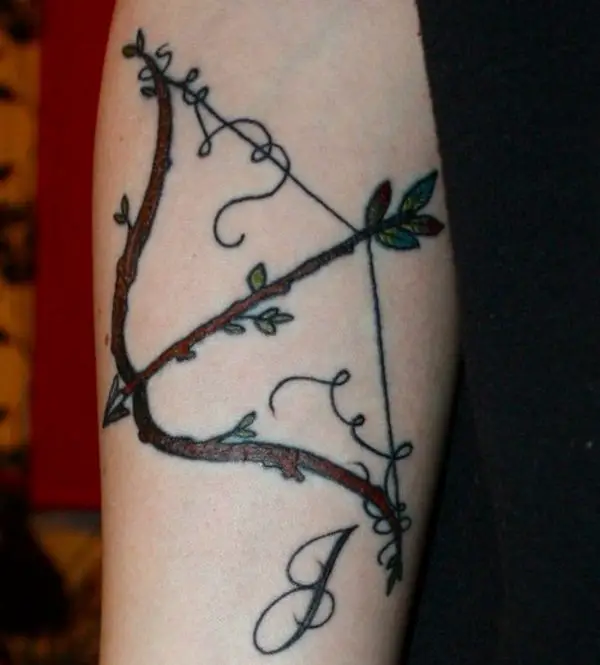 You get the feeling that this bow and arrow tattoo is a deliberately rustic image. Both bow and arrow have growing leaves as though they are still part of a living tree. The curly lines around the bow string also suggest broken strings.
#17: BOW WITH MULTIPLE ARROWS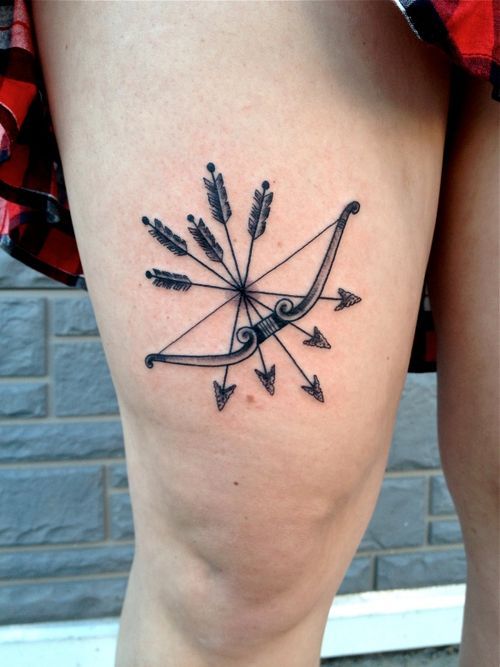 Bow and arrow tattoos also come with multiple arrows in a single bow. Again, this may represent life's many possibilities that are being held back.
#18: SAGITTARIUS SHOOTING THE ARROW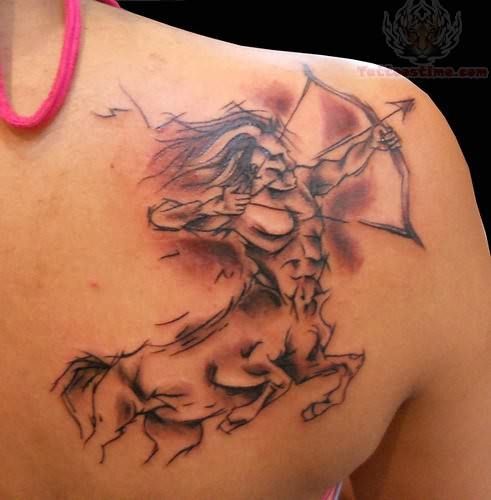 It may be that this shoulder tattoo is inspired by Sagittarius the ninth sign of the Zodiac. Clearly, this image suggests a protector who will destroy enemies that dare to oppose the wearer.
#19: ARROW UPWARD BESIDE BOW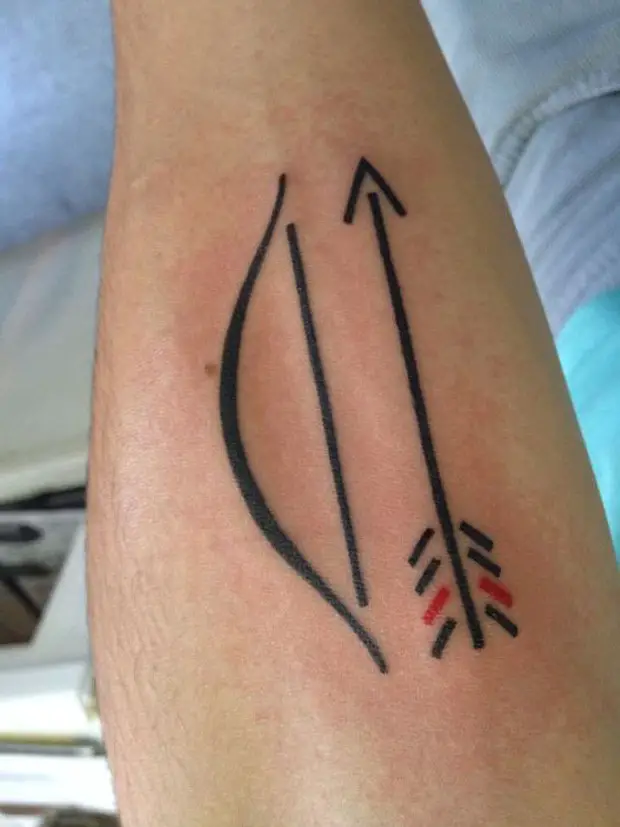 This simple example of a bow and arrow tattoo looks easy enough to ink on a first timer or someone who does not want more tattoos. That is because of its relative simplicity and predominant black inking.
#20: BOW AND ARROWS TO SHOOT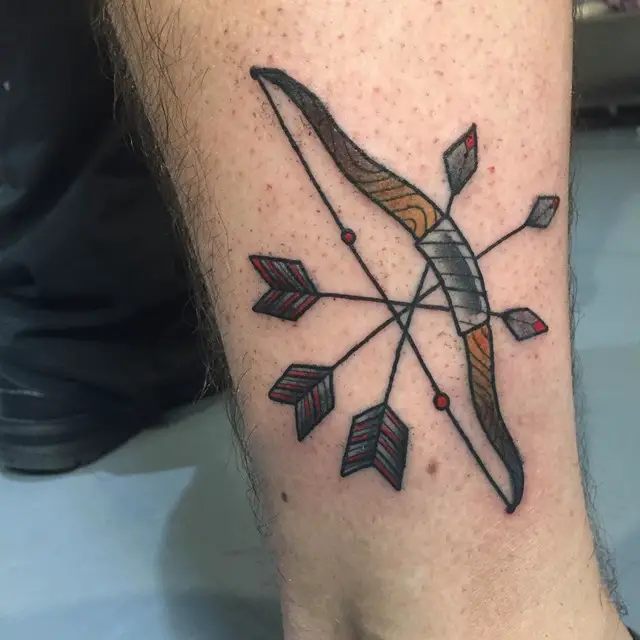 Here's yet another use of a single bow and multiple arrows in a bow and arrow tattoo design. This one is done with a touch of red highlights on the bowstring, the arrow heads and fletchings.
#21: ARROW IN CIRCLES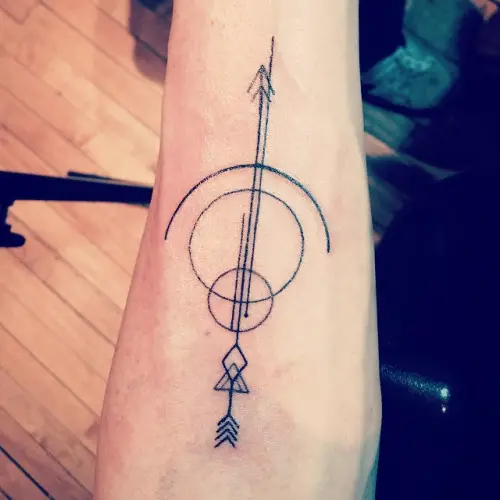 Lines and circles add texture to this simple arrow tattoo. While the conventional bow is missing, the semi-circle may be a fitting substitute.
#22: UPWARD POINTING BOW AND ARROW TATTOO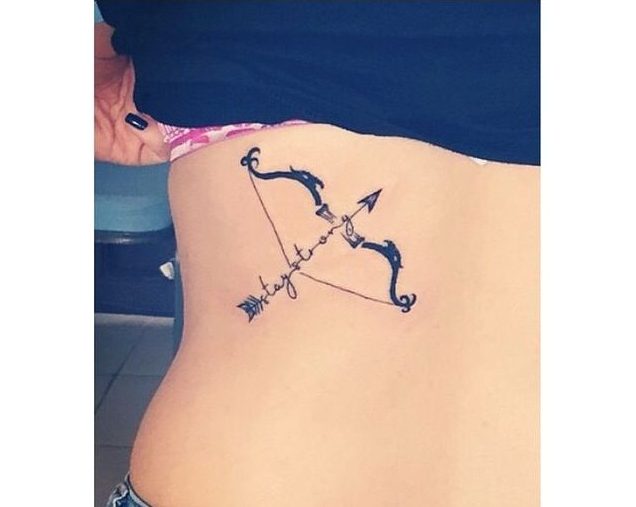 This girl's bow and arrow tattoo contain a positive message to "stay strong". Notice how this message actually replaces the arrow's shaft? Also, this black ink design points upwards to reinforce the message intended.
That's our sneak peek into a few of the popular bow and arrow tattoo designs that both men and women can wear. If you have seen the one you want, then bravo to you. For those who have not spotted their ideal bow and arrow, continue looking among the many options out there. Although this design is one of the simplest to achieve, you may need to take your time in choosing the bow and arrow that actually complement you.