If the latest trends to go by, the current rage in body artwork is behind the ear tattoos. With the exposed location and instant attractive appeal, tattoo lovers around the world prefer ear neighboring tattoos.
From pet paws to blossoming flowers, black cats, lizards, some modern art and even the energy-mass equation, behind the ear tattoos present an open canvas to bring forth style and persona you represent.
Tiny Yet Powerful Behind The Ear Tattoos
Though the area behind the ears is tiny, you can let your imagination fly and come up with unique ideas for that awesome and attractive tattoo.
While most teenagers love amazing designs and textures behind the ears, women want to keep it flexible according to their needs. Men, generally prefer to keep it loud and stretch it even up to shoulders with different styles and strokes.
Let us have a look at some of the popular designs:
#1: 3D Design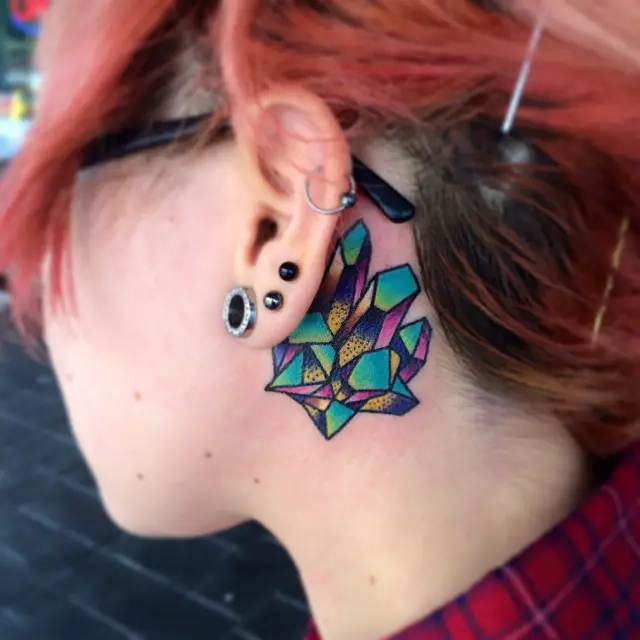 A 3D design behind the ears is although not giving a particular meaning yet, its colorful modern art style is setting the bearer apart from the crowd. Its multidimensional pillar-like structure is giving a dynamic and powerful touch to the persona.
#2: Moon Crescent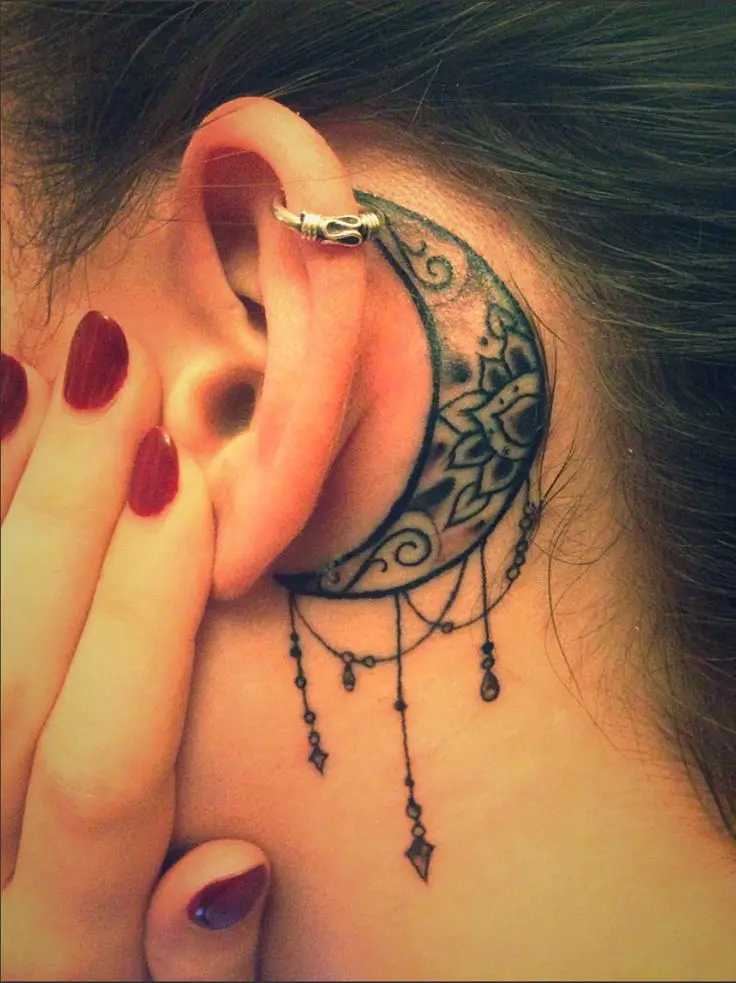 This design is certainly adding coolness of moon to the personality. Shaped like moon crescent, this dreamcatcher tattoo is giving a beautiful compliment to the earrings and are certainly looking like an extension of the ear with thin chains giving a gracious look.
#3: Red Chief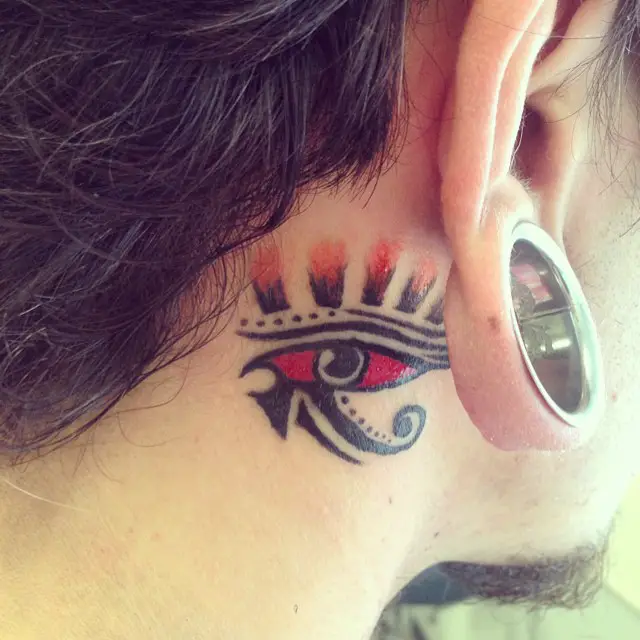 This design is particularly masculine. With red eyes and mustaches emanating profusely from the fire altar, this design is symbolic of inner fire and eagerness of the personality. This unique design clearly depicts that you can use your own imagination to get that dear design behind your ears.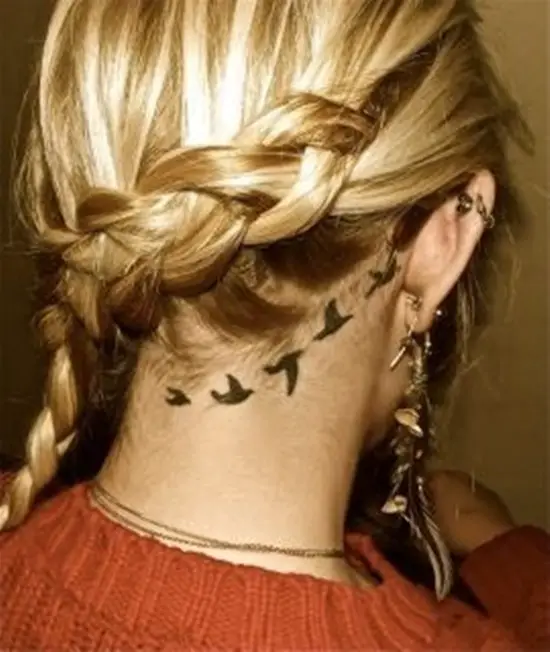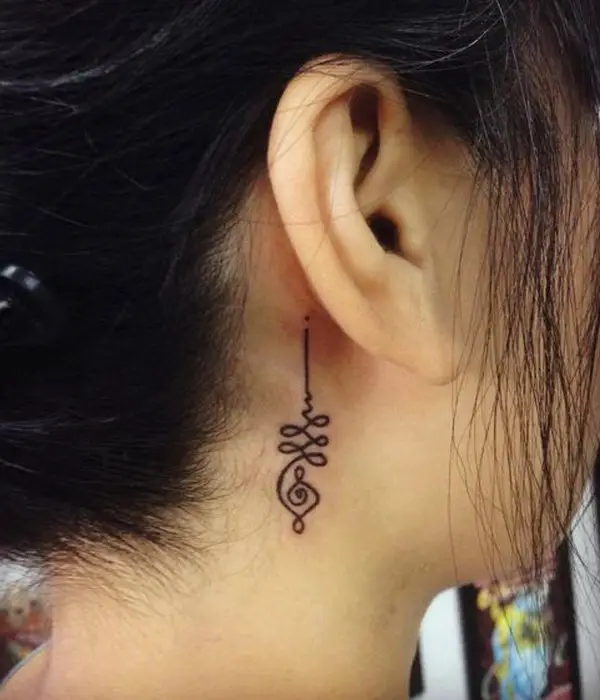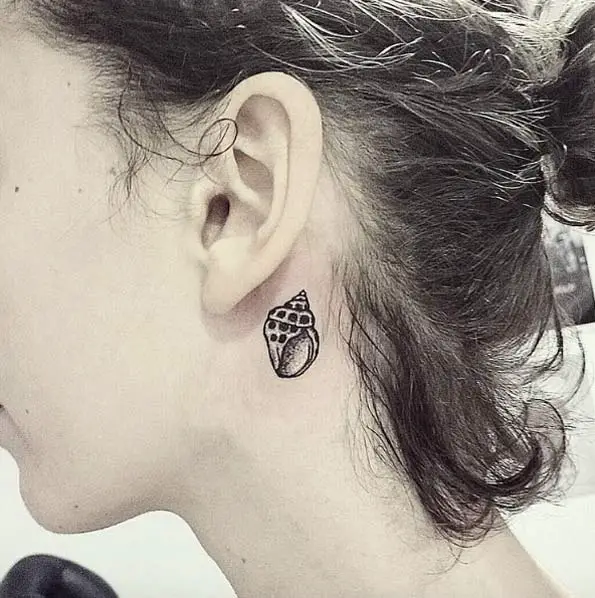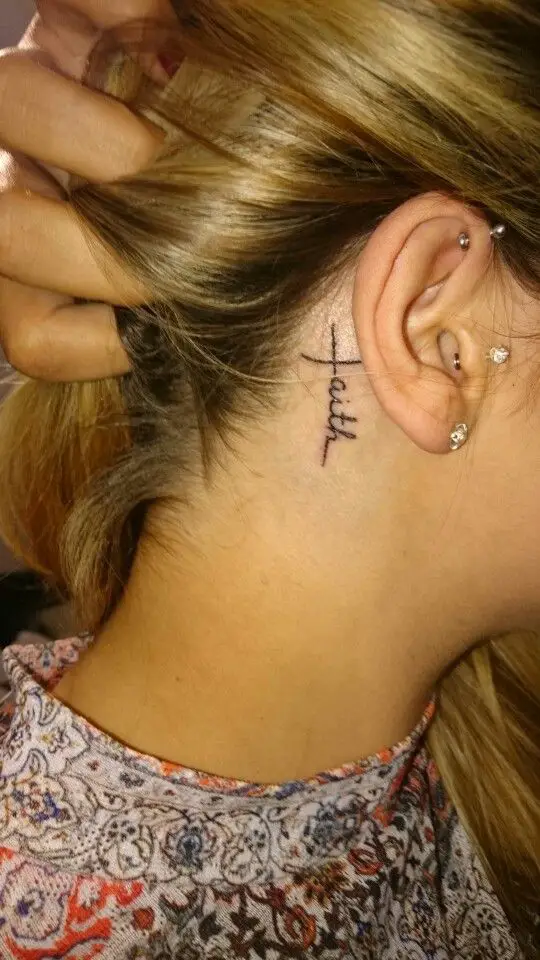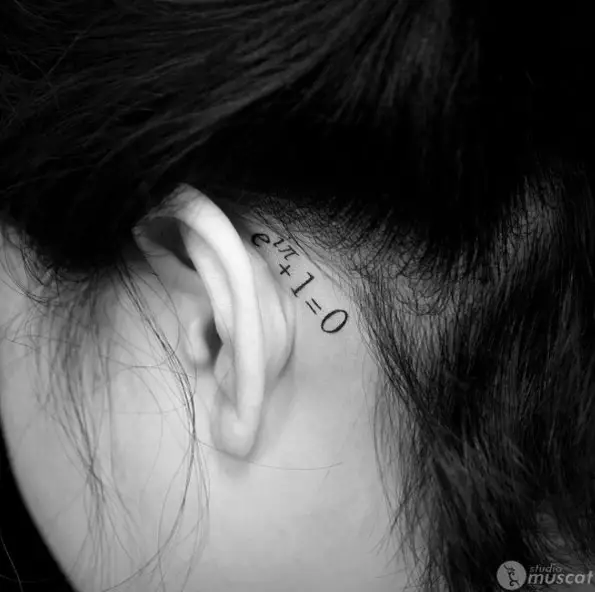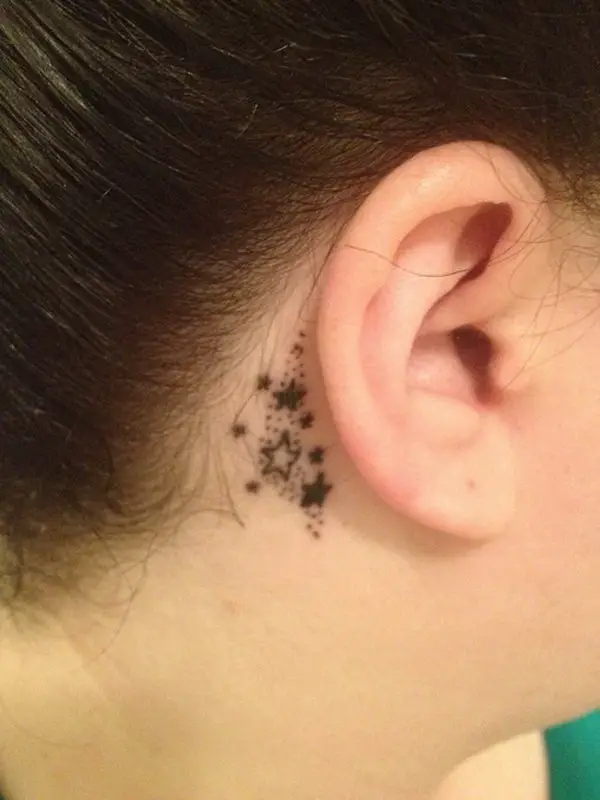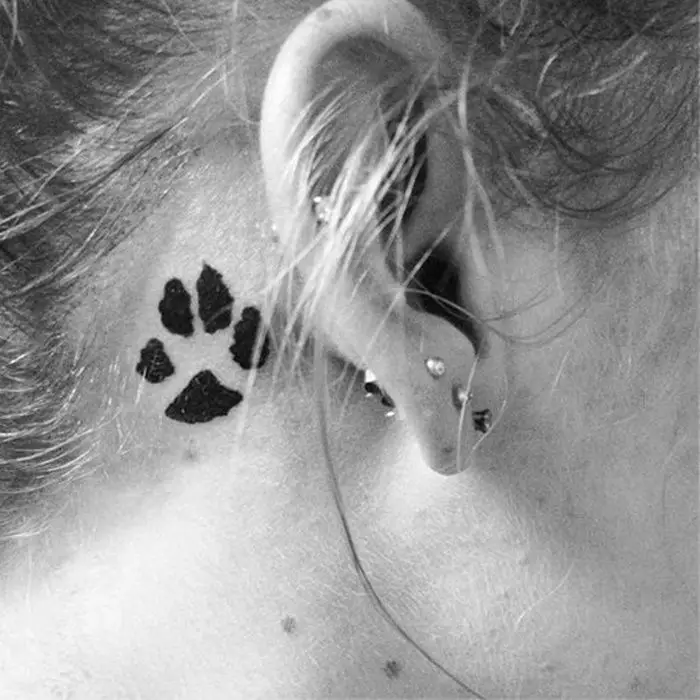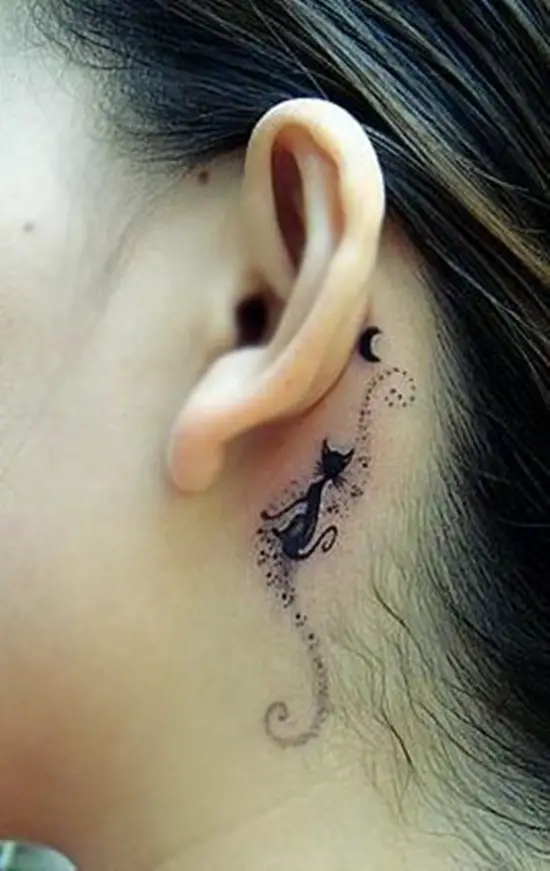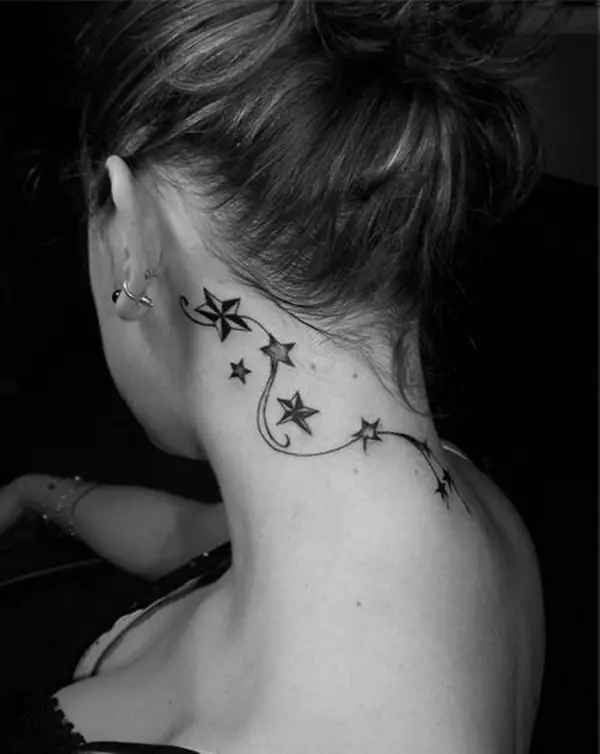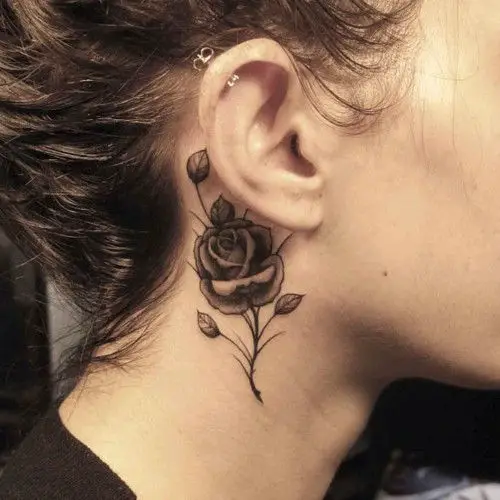 One of the advantages of getting inked behind the ears tattoos is the provision of cover by ear flap and even one's hair. Whenever you don't want to show it off just let your hair cover it.
Despite being very popular among tattoo enthusiasts across the globe, behind the ear tattoos come with a lot of pain in this sensitive area. However, style comes at a cost and if you are ready to bear some pain, it can be your style statement forever.