Spartan tattoos are a glimpse of spartan warriors and their heroism. It always brings the soothing vibe of our ancient war. Most tattoo lovers want to wear these tattoos and give their bodies a fierce look. 
Spartan Shoulder and Warrior Tattoos are the most prolific tattoos on our list. However, the meaningful spartan tattoos bring more art to the roster. And the others are no less in their artistic vibe.
Below, we have several Spartan Tattoos from different sectors. Scroll down and see what suit you the best. 
Spartan Tattoo Meaning
The spartan tattoo consists of the vibe of power and authority. Just the way spartan boys were tough, anyone wearing this tattoo will look ferocious. Spartan soldiers were fearless. And the tattoo has been made for those who are brave as well. 
81 Spartan Tattoo Ideas
To represent the most courageous and intelligent ancient army, spartan tattoos must look daring. Here we come up with almost eighty of the boldest tattoo ideas for your arms, chest, and shoulders. 
Spartan Helmet Tattoo
Spartan Helmet Tattoos symbolize the helmet of warriors. The painting looks fabulous on anyone's arm. 
Front Face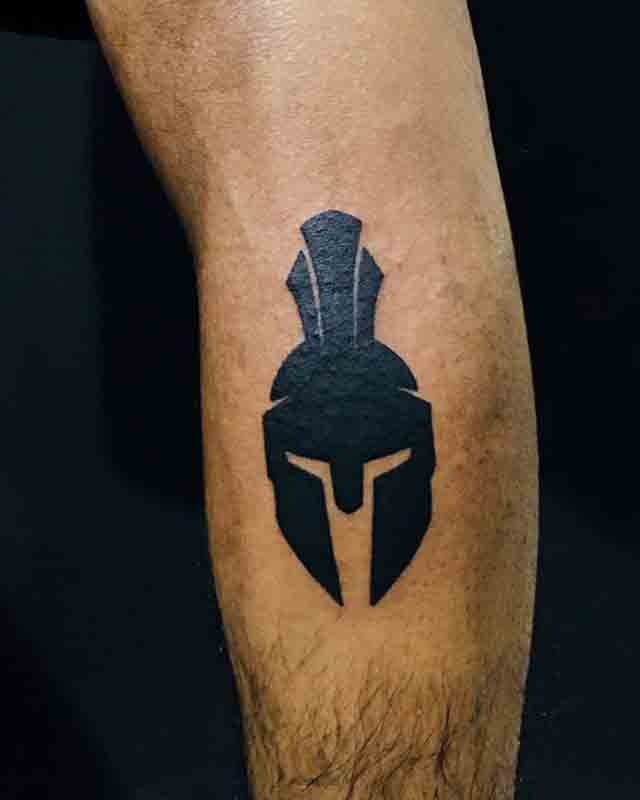 The Front Face Spartan Tattoo can be used anywhere on a man's hand. It's a simple drawing of a helmet that takes very little space to be illustrated.  
2. Peace Soldier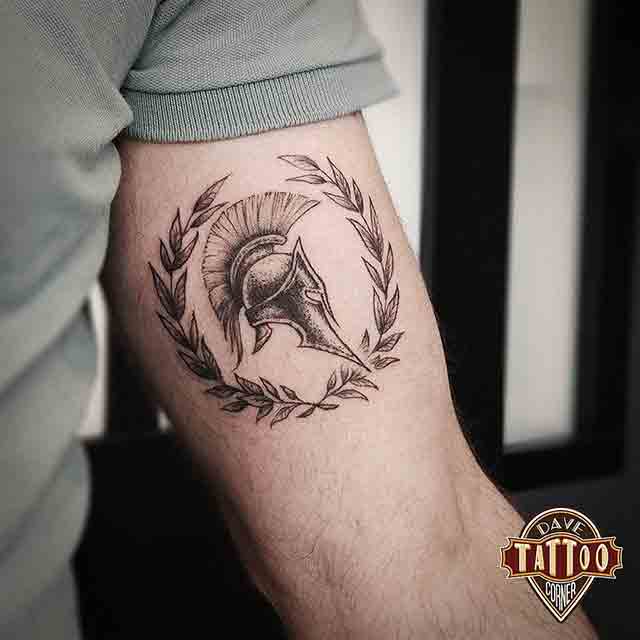 Piece soldier illustrates a narrow helmet of a spartan soldier inside two curvy leaves. There's a crest on the upper part of the helmet. The blurry color of it and the leaves indicate the peace that the spartans were fighting for. 
3. National Warrior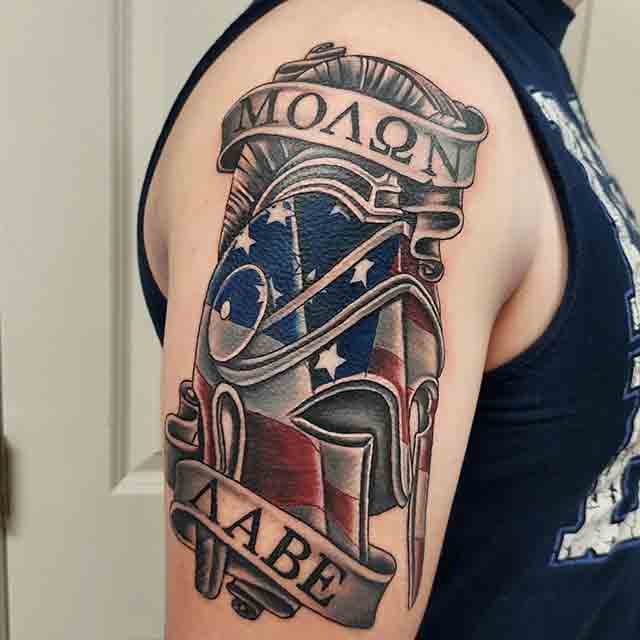 National warrior tattoo brings a helmet that only the spartan king wear. The portrait of this helmet is so unique and dark. The helmet is also different as if it's only appropriate for the King's guard. 
Spartan Warrior Tattoo
The spartan warrior tattoos illustrate half of the body of a spartan soldier. They usually take more space but are set appropriately on the later part of your arm. 
4. Captain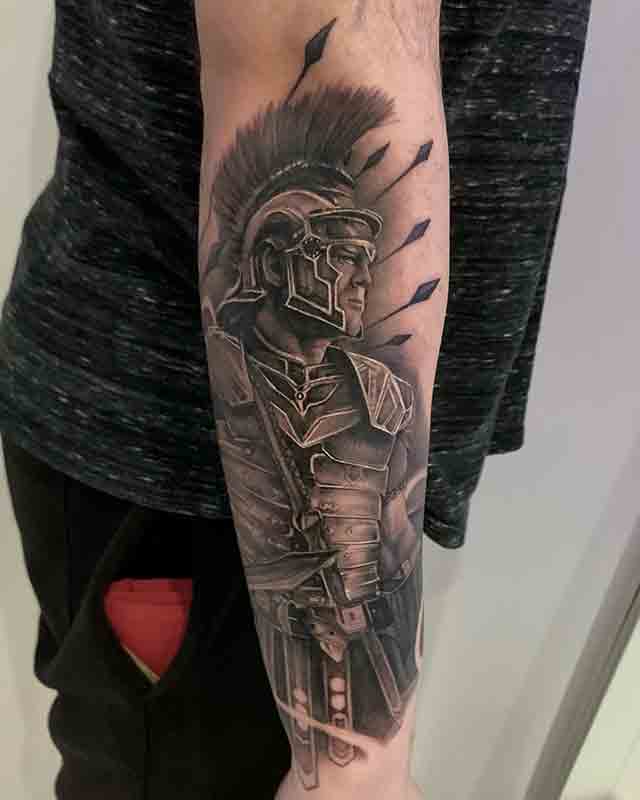 Captain tattoo conveys a picture of a brave spartan soldier with a couple of arrows on his shoulder. It looks like he's the frontline man and makes the tattoo owner feel like a gladiator. 
5. Proud Captain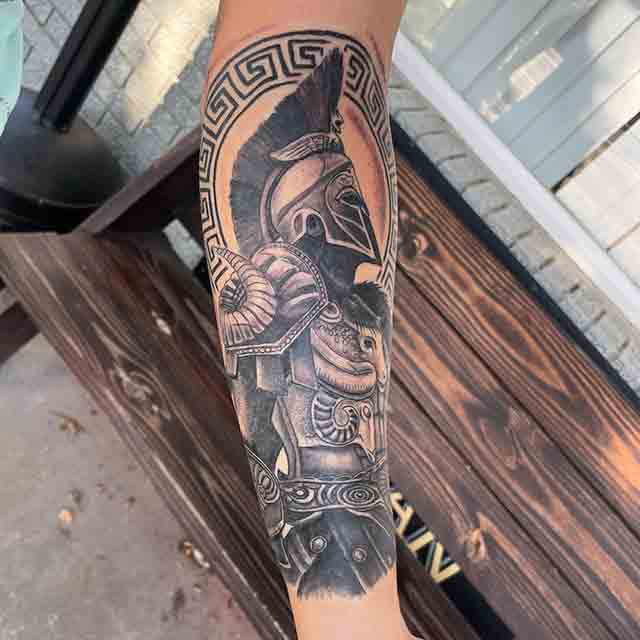 This tattoo has a brave spartan soldier with a sharp crest on his helmet and poses like a Victorian. The soldier takes no weapon and is proud as captain. Anyone who wears this tattoo will feel prideful as well. 
6. Waiting for Glory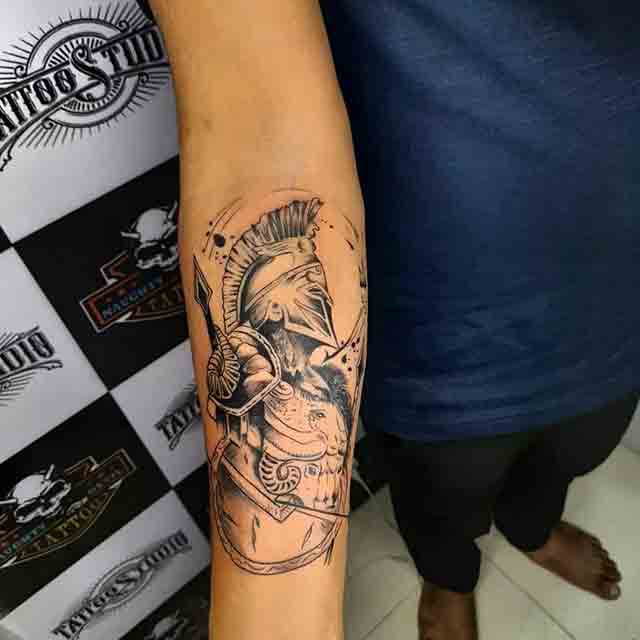 This spartan tattoo is a bit blurry with a soldier who carries a spear. He seems like he is standing at the last stage of the war, waiting for glory. The helmet he wears also has a crest as well. 
Spartan Tattoo Sleeve
The Spartan Tattoo on Sleeve makes your arm look smart, especially when wearing a sleeveless t-shirt. The tattoos sometimes cover the whole part of your arm. 
7. Spartan Assemble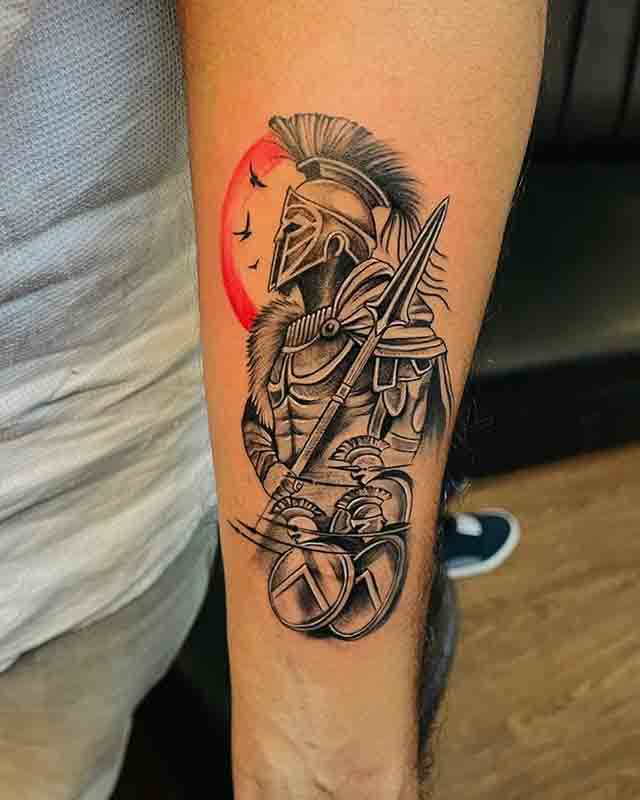 The Spartan Assemble tattoo demonstrates a  soldier carrying a spear in his hand. The helmet he wears has a hefty crest, and behind that, a rainbow with a few birds is shown. 
8. Underworld Spartan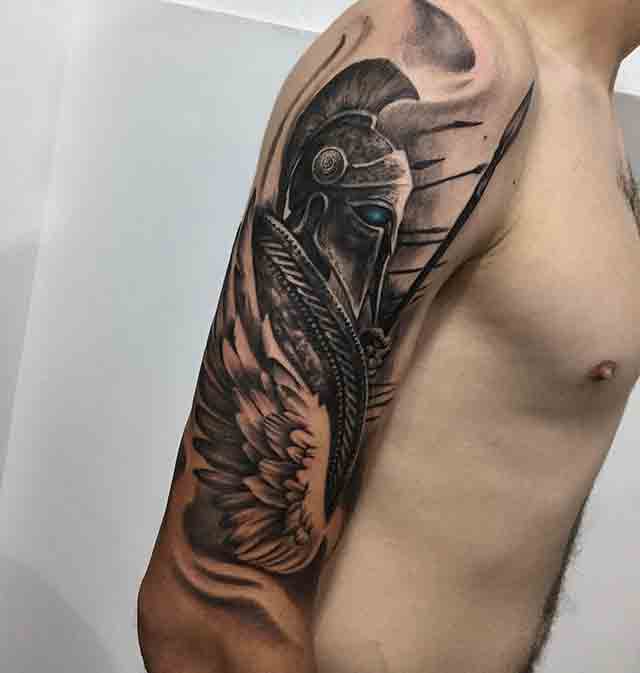 Underworld Spartan tattoo brings an entirely different look from the previous ones. The soldier it illustrates has a unique outdress and helmet. There are a few arrows shown in this tattoo. 
9. The Mighty Warrior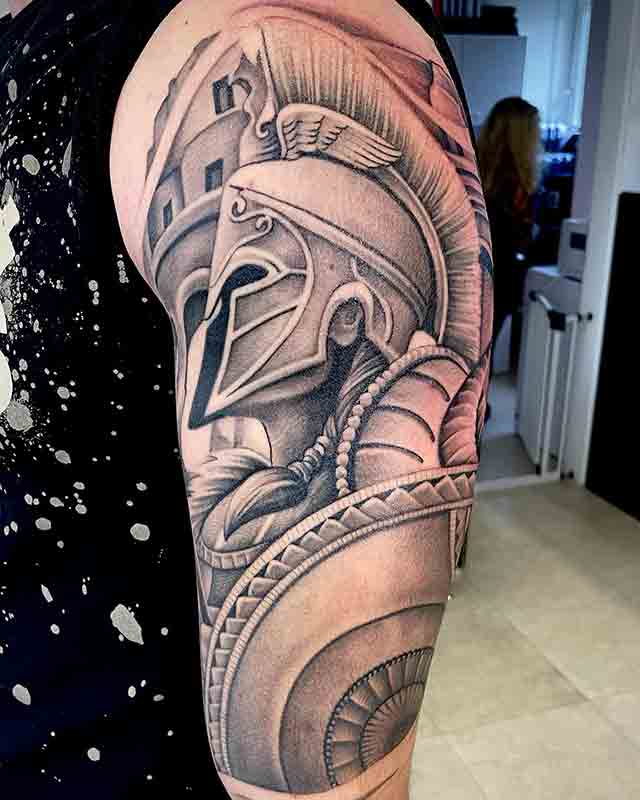 A Mighty warrior spartan tattoo takes the entire space of your bicep. The warrior it has looks more glamorous and mighty. The drawing is also a bit realistic as well. 
Meaningful SpartanTattoo
Meaningful Spartan Tattoos have meaning for every tattoo they produce. These tattoos are a combination of a helmet, weapons, and the body of a spartan warrior. 
10. Sign of War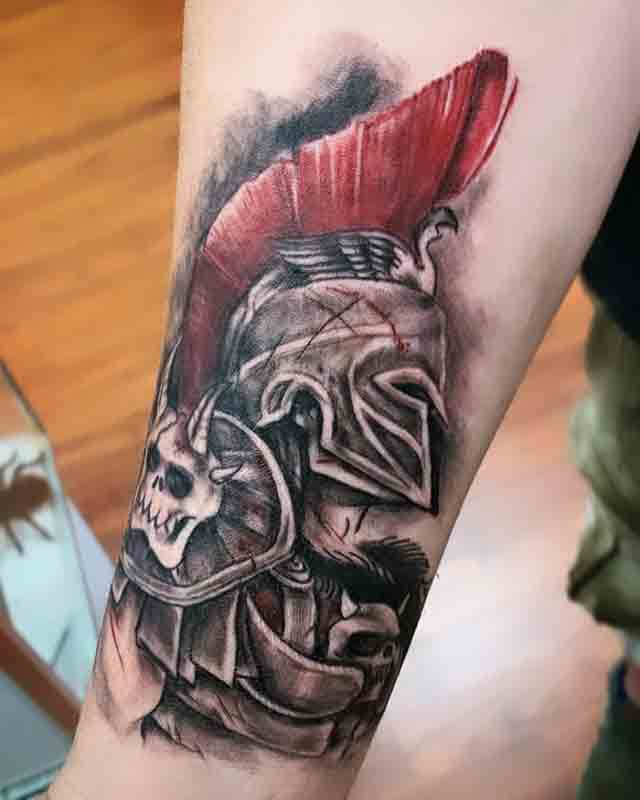 The Sign of War tattoo illustrates a spartan soldier with a reddish crest on his helmet. The color of this tattoo usually indicates the sign of war. Anyone who wears it will experience a battlefield vibe in his arm. 
11. The Great War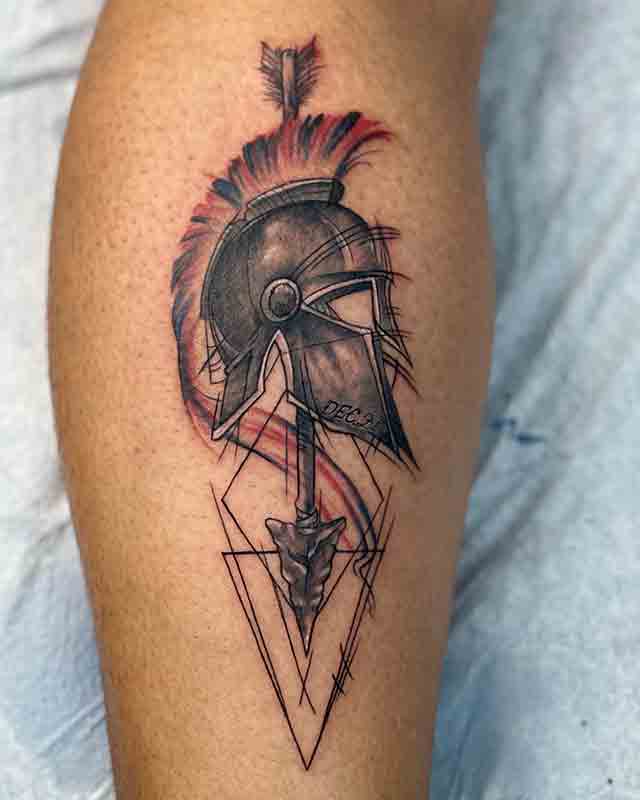 This spartan tattoo symbolizes a great spartan warrior crushed by a spear. The spear goes straight through a helmet from the sky. It indicates the dedication of a great warrior. 
12. Undefeated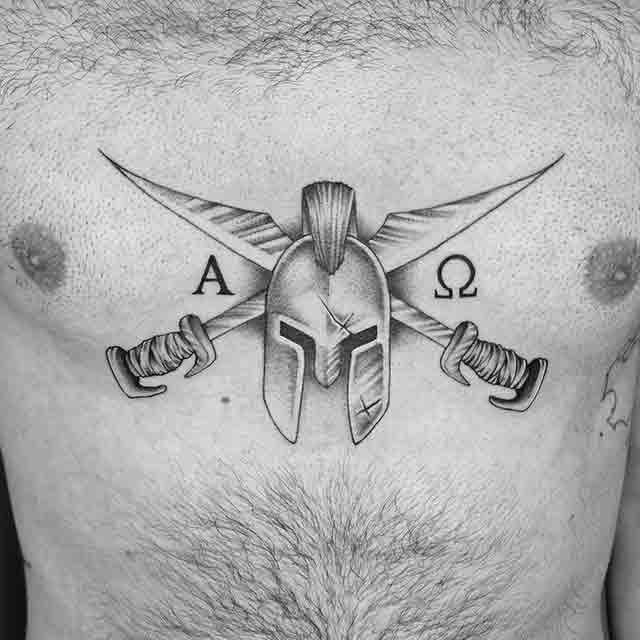 The undefeated tattoo contains an X sign of two knives with a helmet upfront. It usually demonstrates the undefeated vibe of a warrior. Wearing this tattoo will make you feel undefeated as well. 
Spartan Forearm Tattoo
Spartan Forearm Tattoos are specially designed for your forearm. The tattoos contain various designs of the warrior's shadows. 
13. Bloodbath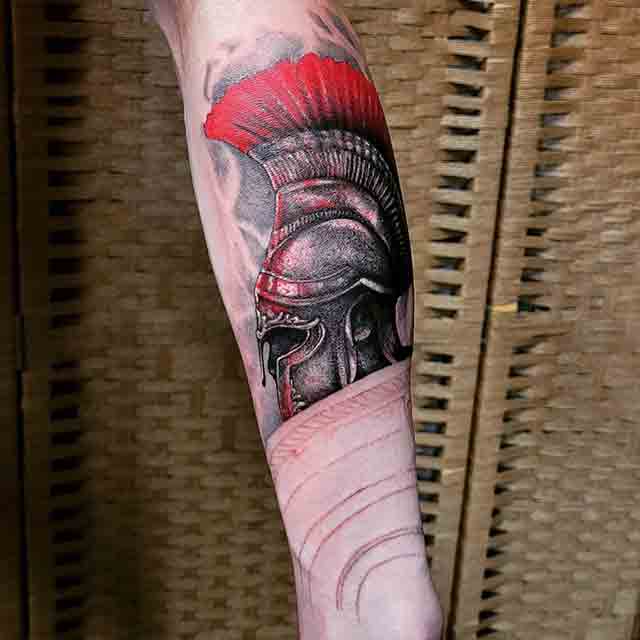 Bloodbath Tattoo illustrates a helmet that's bathed with blood. The helmet's crest is colored red which is the color of blood. This spartan tattoo usually comes with a reddish flavor.  
14. The Final Blow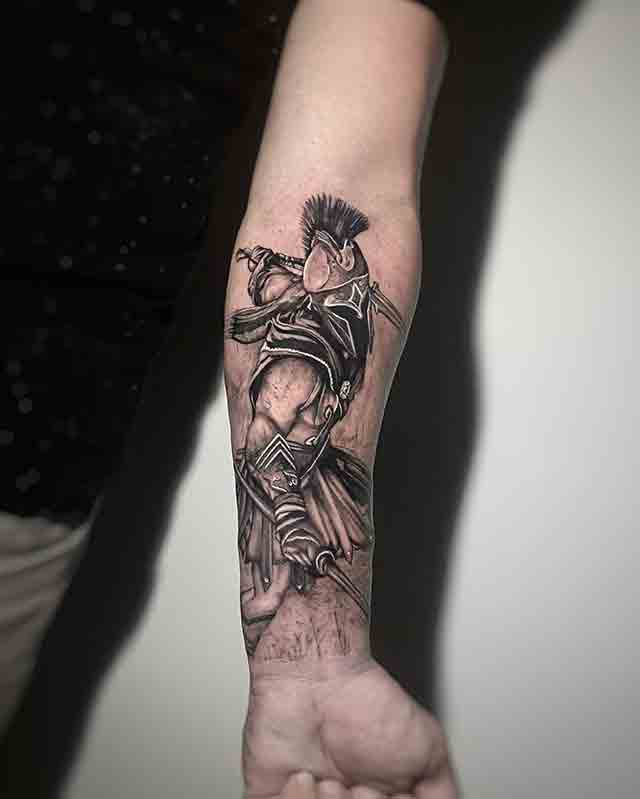 The Final Blow tattoo shows a spartan warrior who's about to make the last strike. There's a sword in both hands, and he strikes with his bigger sword in his left hand. The sideways illustration of the soldier looks fascinating on the forearm. 
15. Warrior at Night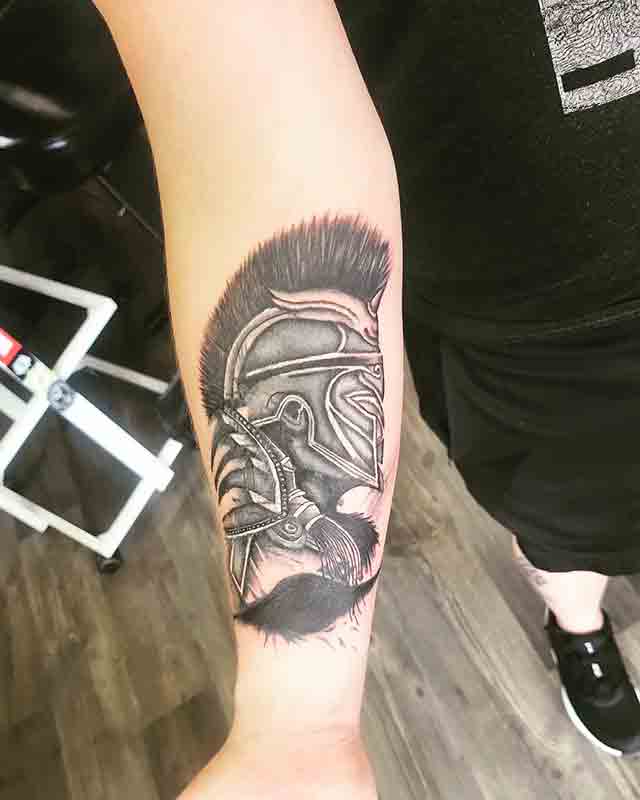 This tattoo shows a warrior with a face-covered helmet. The helmet has a crest, and the tattoo shows the warrior to his chest. It's a grave dark tattoo that looks great even on women's forearms. 
Spartan Tattoo Drawing
Spartan Tattoo Drawing brings a blurry look to the tattoos that seem like they have been drawn. It's unique, artistic, and cooler than other tattoos. 
16. Arrowed Spartan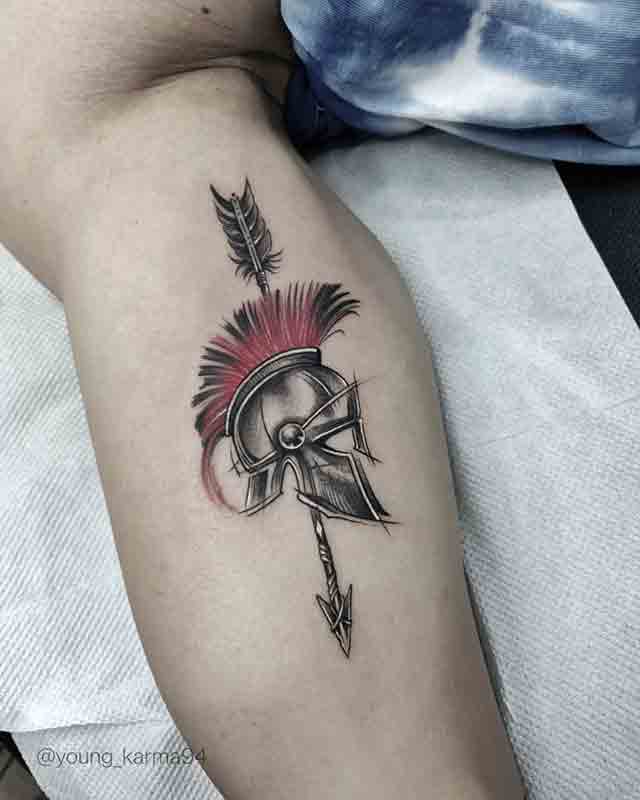 An arrow crushes the helmet that Arrowed Spartan Tattoo has. The tattoo takes very little space to be placed and looks impressive on any complexion. 
17. Bloody Smoodge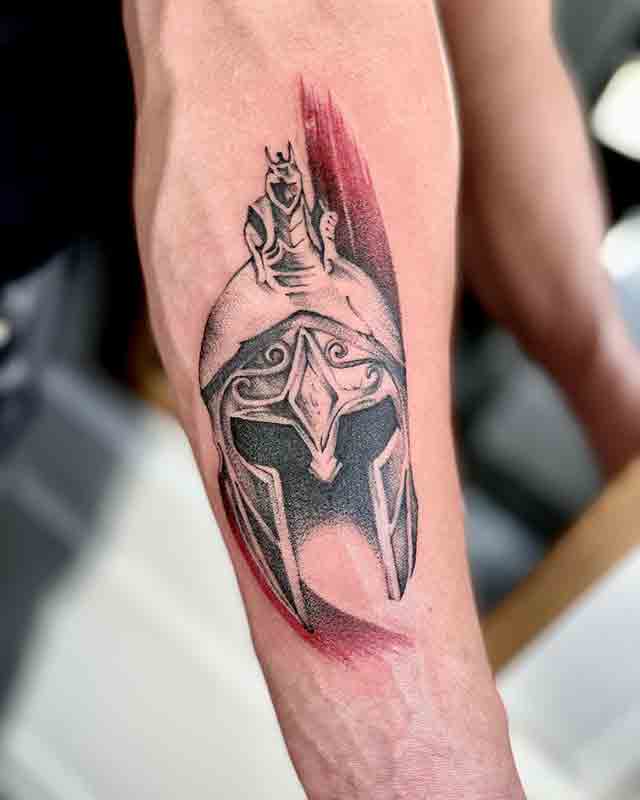 Bloody Smoodge illustrates a spartan king's helmet with a reddish background. The helmet has a scary look and a crown wolf over it. It usually brings the king's vibe. 
18. Battlefield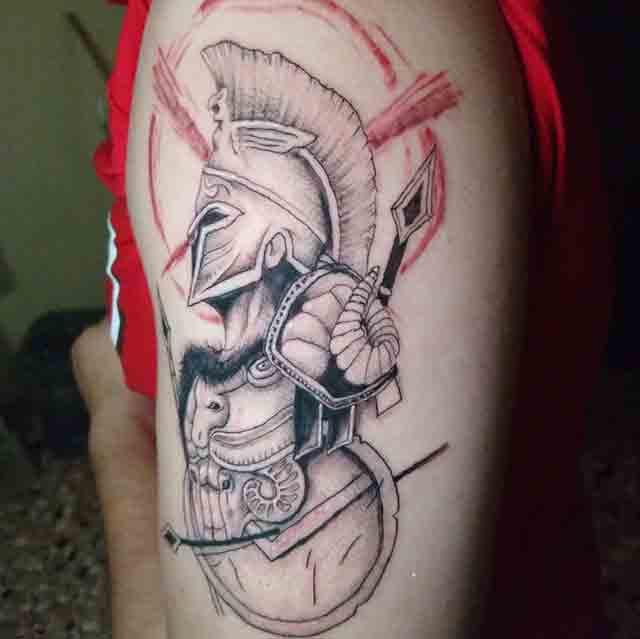 The battlefield spartan tattoo draws a soldier holding a shield and arrow. His helmet has a long crest, and the portrait demonstrates the battlefield's atmosphere. This tattoo is appropriate for the biceps.  
Black Spartan Helmet Tattoo
The black Spartan Helmet Tattoos come with a completely dark appearance. These tattoos have a grave color that instantly catches people's eyes from a distance. 
19. Broken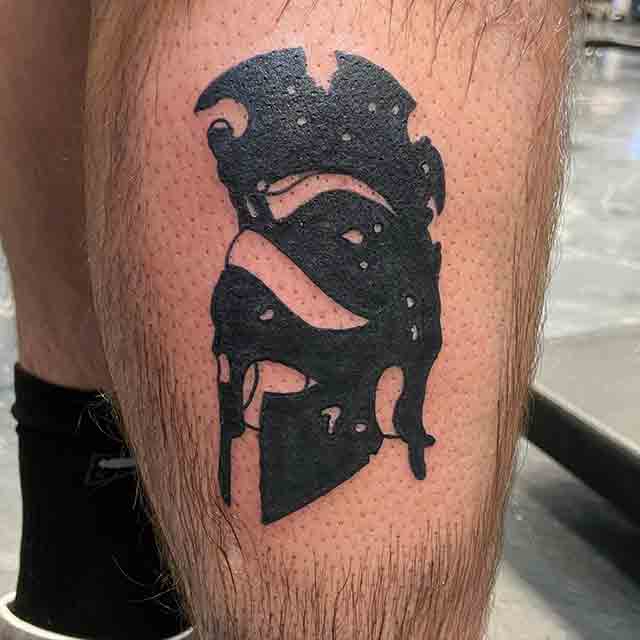 The broken spartan tattoo draws a broken helmet crushed in a war. It brings a serious dark look that makes the tattoo eye-catching. 
20. Defeat of Rome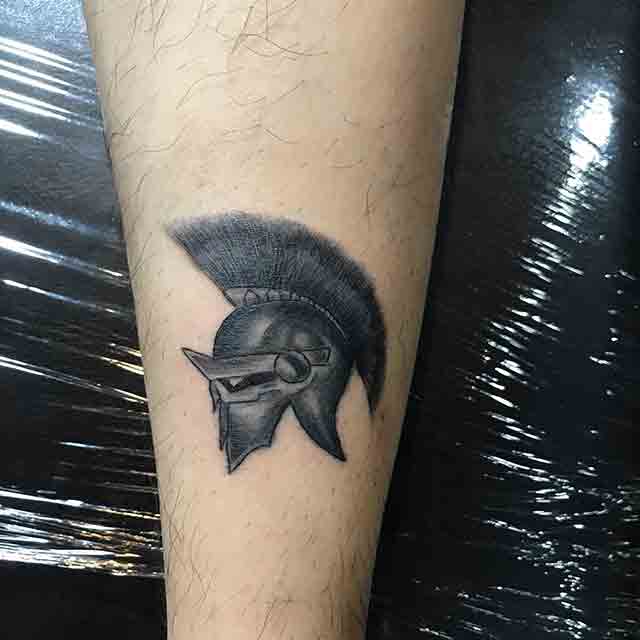 This tattoo is small, with a long crest in a helmet. It is also dark and takes very little space to get scratched.
21. Faded Bravery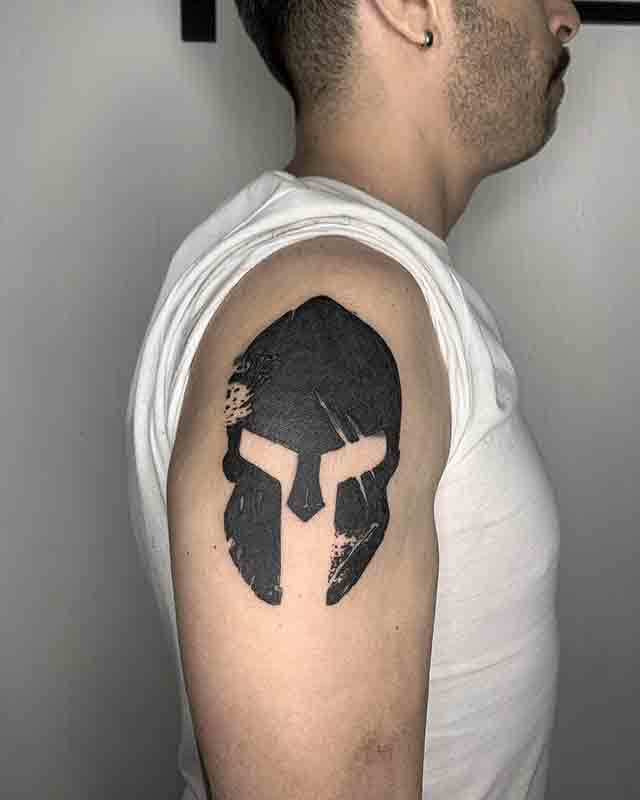 Faded Bravery represents the exact front look of a Spartan Warrior helmet. The helmet has some scratches on its body and no crest. Naturally, it seems like a spartan mask. 
Seeing the name, you surely understand these tattoos are only for the chest. They come in a round shape and give your chest a spartan look. 
22. Captured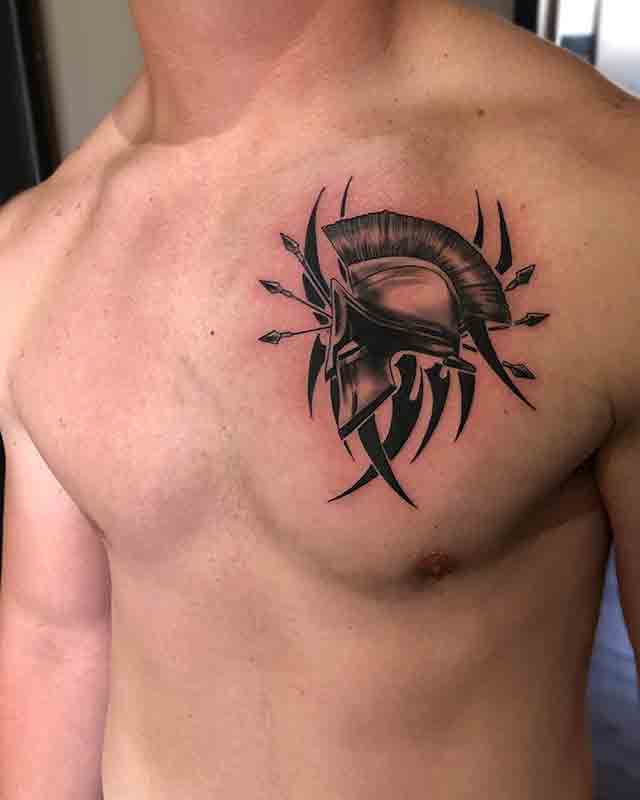 The captured tattoo represents a spartan warrior's helmet crushed by several arrows. It simply demonstrates a captured warrior in a war. The tattoo is dark in its appearance and gives a rebellious look.  
23. Warrior of Peace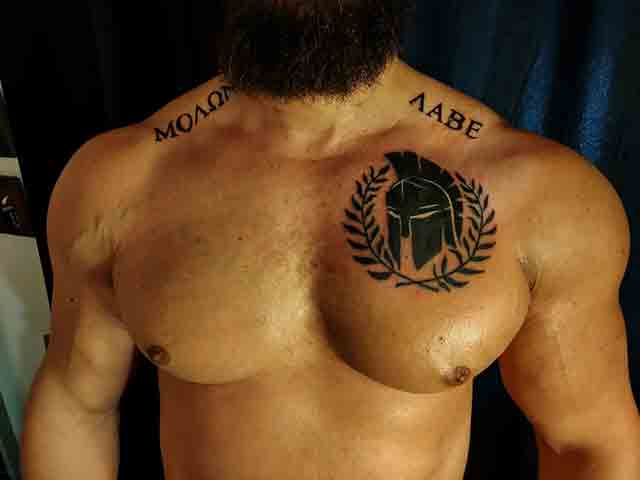 It's quite the same as the Peace Soldier tattoo. However, in this case, the helmet faces upfront. And two leaves surround it as a sign of peace. 
24. Unmoving Dignity
This tattoo illustrates a soldier who is giving poses with dignity. He has his armor on and is placed in a round shape design. The tattoo takes up the entire half of your chest. 
Spartan Shoulder Tattoo
Now we've come to the shoulder. Spartan Shoulder Tattoo gives a damn bold look and comes with unique designs. These tattoos will instantly make your shoulder look attractive. 
25. Bloody Defeat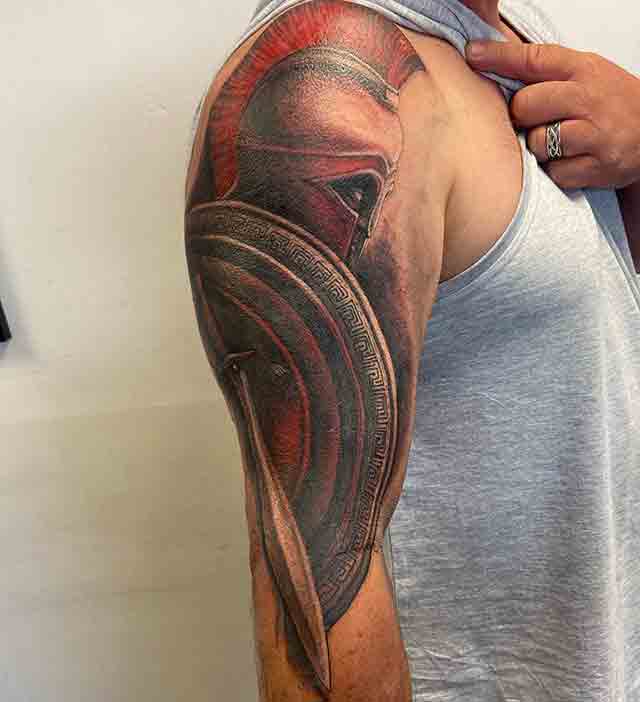 Bloody Defeat tattoo will take the entire space of your shoulder and draw a gladiator with a shield covered with blood. The warrior will also wear a helmet with a crest on it. And it'll look as bold as ever.
26. Wrath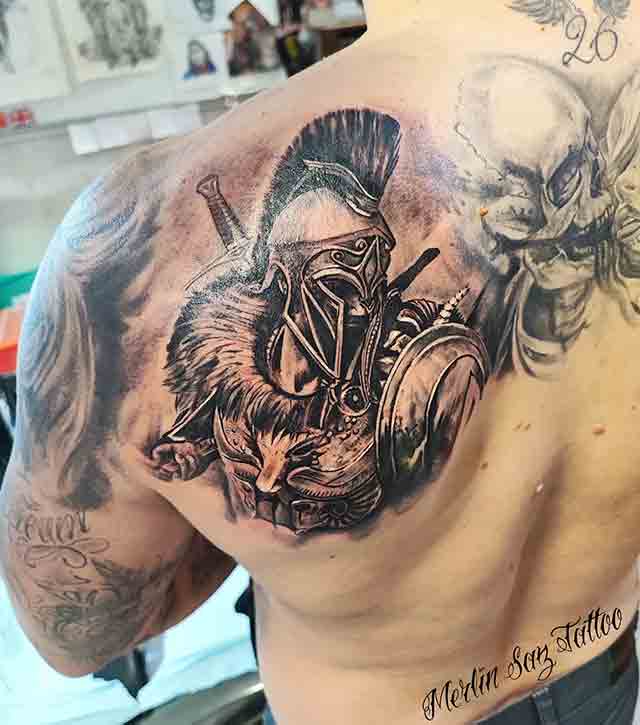 The wrath tattoo gives a smooth illustration that makes your shoulder glamorous. There'll be a spartan warrior with a longer crest on his helmet and poses like he's in a war. The tattoo will illustrate the background of the battlefield as well.  
27. Final Hour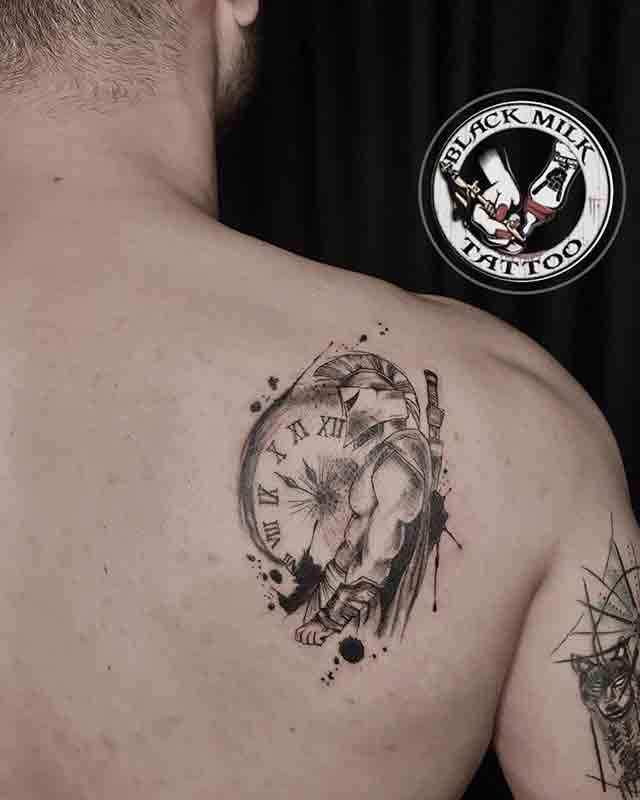 The final hour tattoo shows a spartan soldier with a big clock behind it. It demonstrates the last hour of a battle and the tension of a warrior. This is the most sensitive tattoo amongst all the Spartan tattoos we've shown. 
Spartan Molon Labe Tattoo
Spartan Molon Labe Tattoos bring more glamour as they give your hand a bright wash. Check out what you can get in this sector.
28. Molon Labe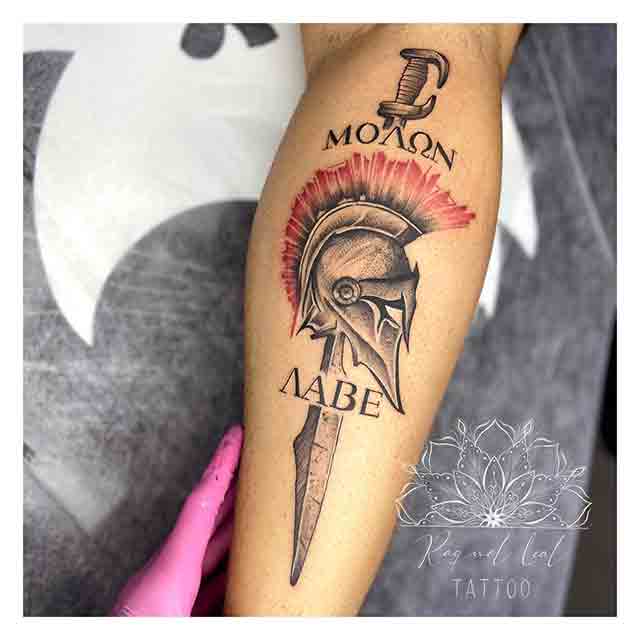 This Molon Labe Tattoo shows a big sword crushed through a spartan helmet. It gives a bit of a reddish look. It's long and narrow, so it'll need a few extra long spaces on your arm. 
29. Come and Take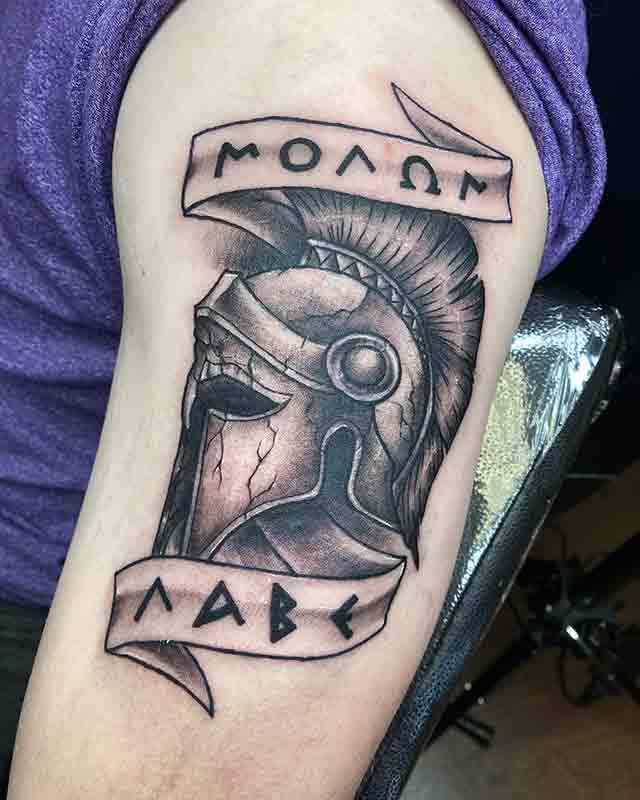 Another similar tattoo is only appropriate for your bicep. It's dark, bold, and designed with a spartan helmet in a unique style. The tattoo gives a serious look to your arm. 
30. Golden Warrior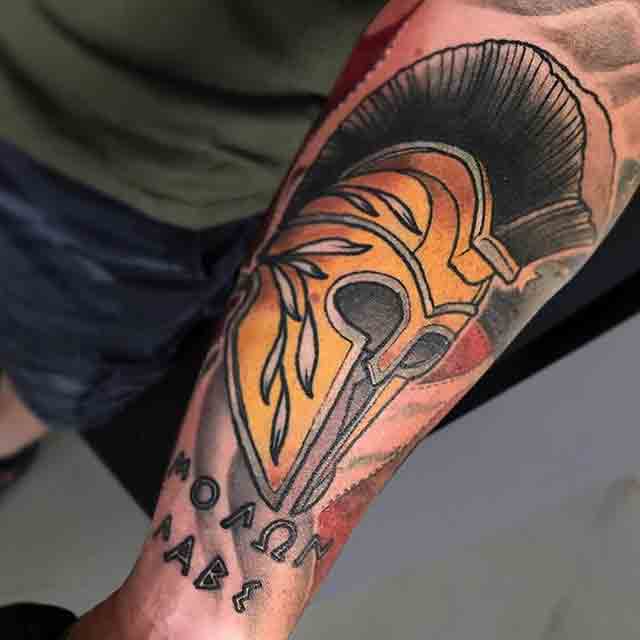 The Golden Warrior tattoo illustrates a golden helmet of a Spartan army. It has a long and thick crest on its helmet. The tattoo will seem to fit anywhere in your body except for your shoulder and give you a golden look. 
31.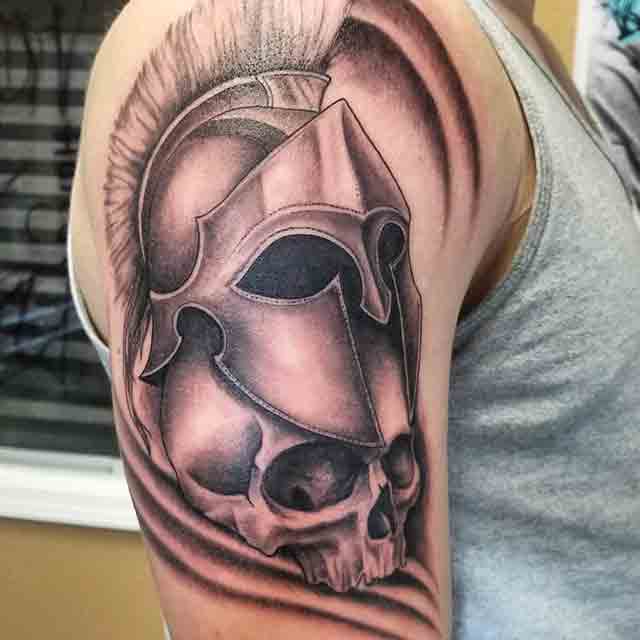 32.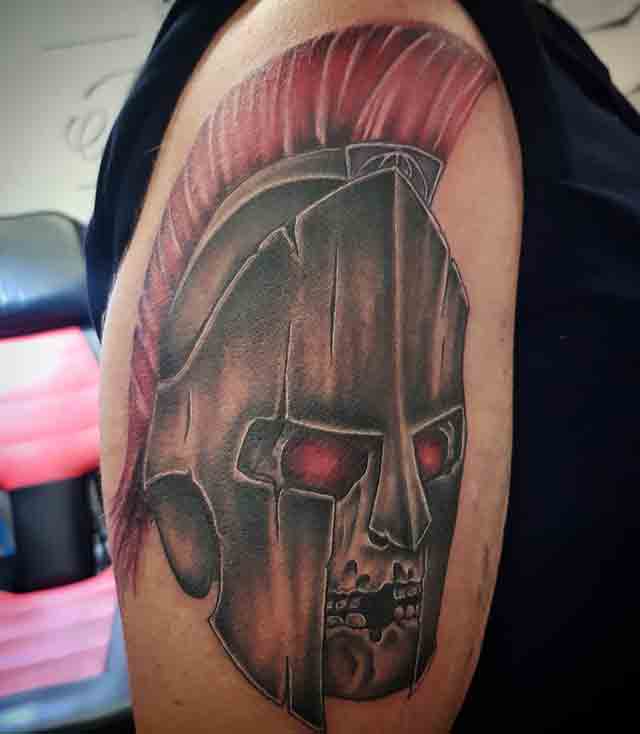 33.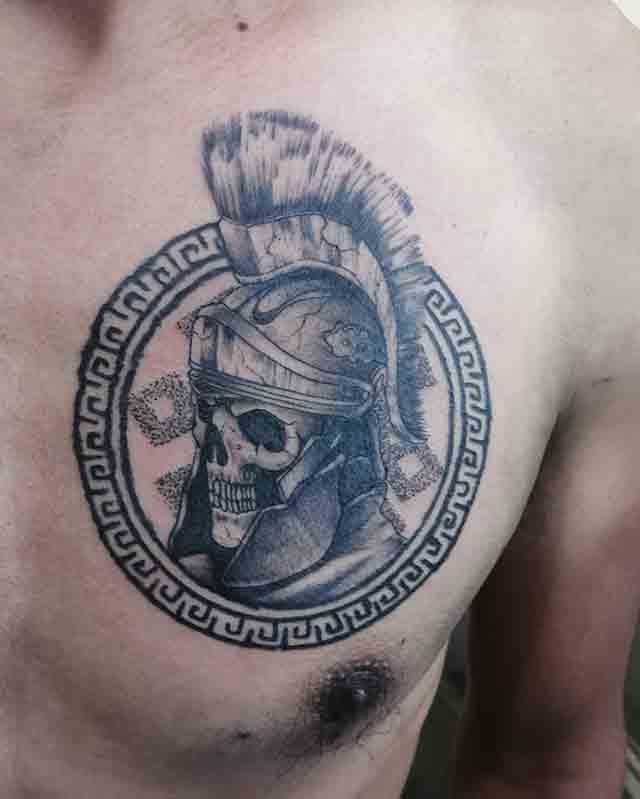 Spartan Sword Tattoo
34.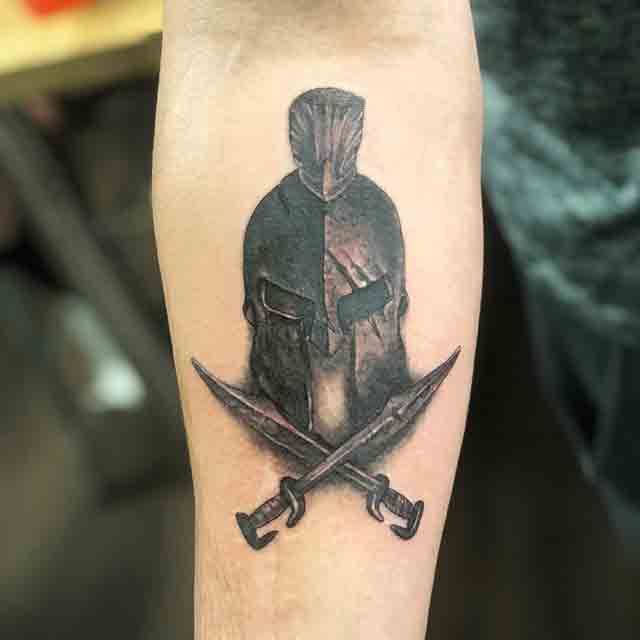 35.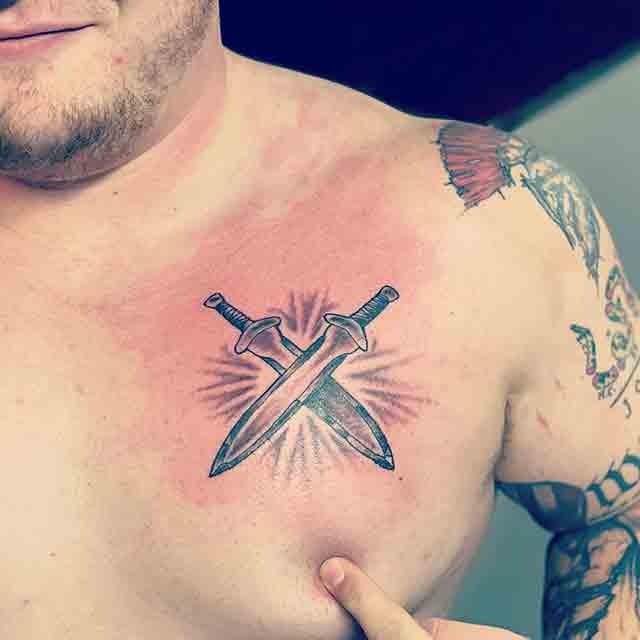 36.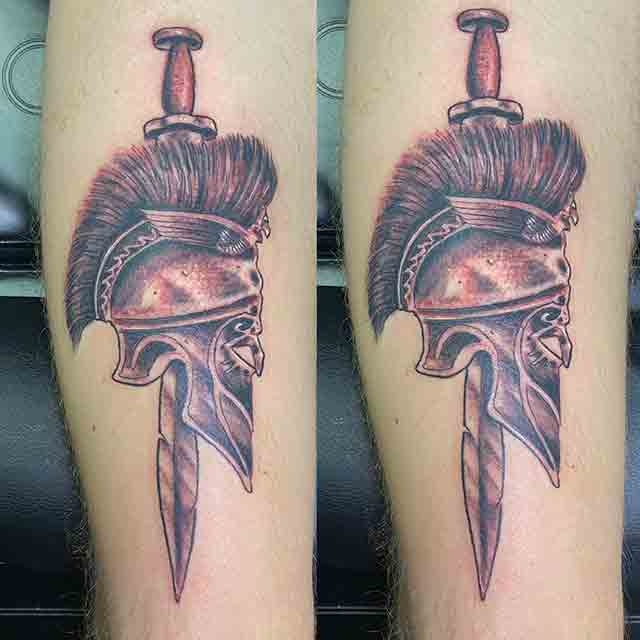 Spartan Symbol Tattoo
37.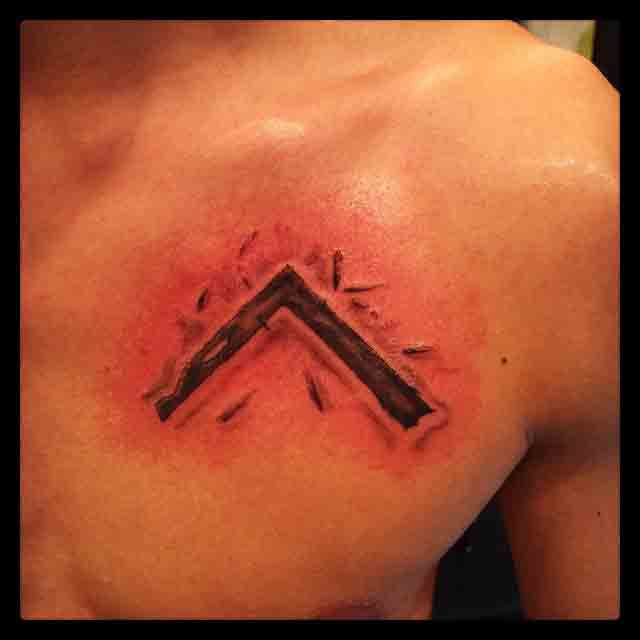 38.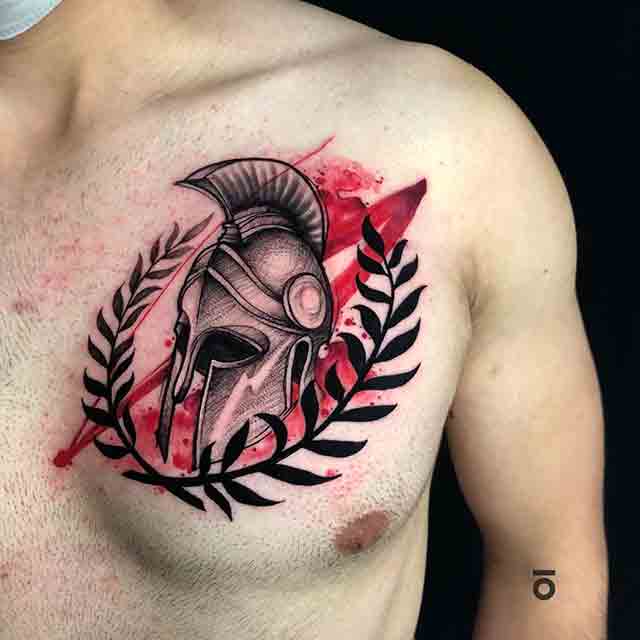 39.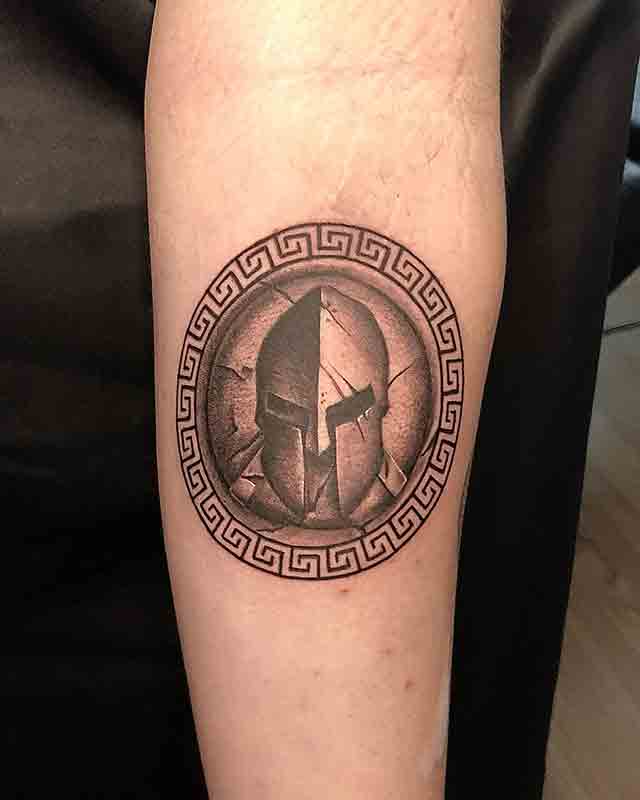 Spartan Arm Tattoo
40.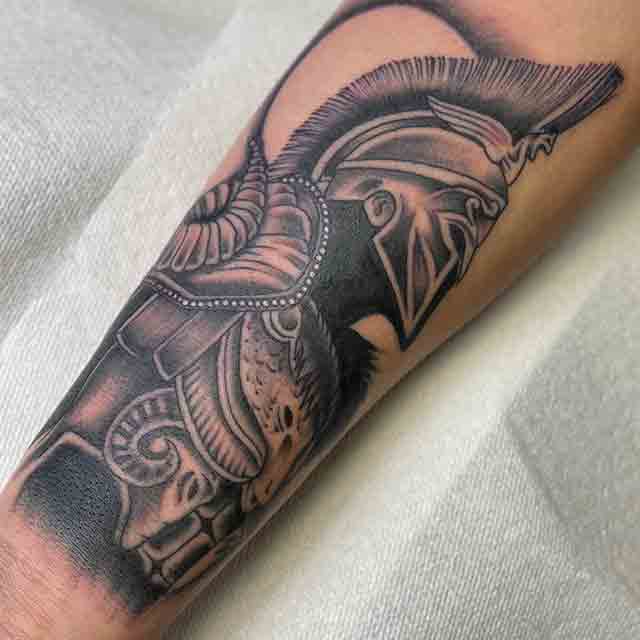 41.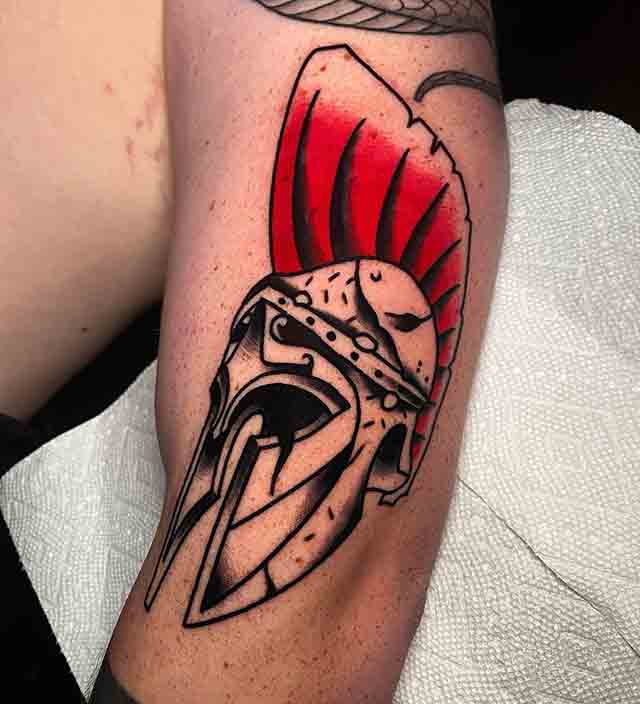 42.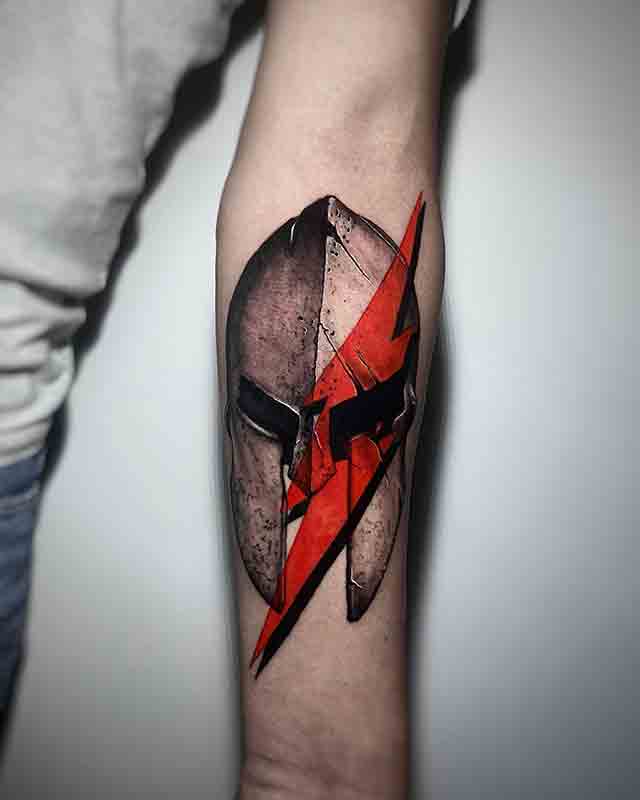 Greek Spartan Tattoo
43.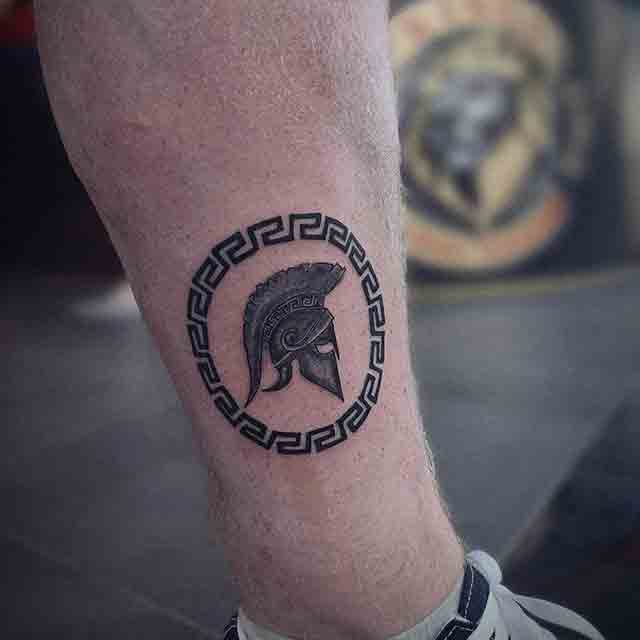 44.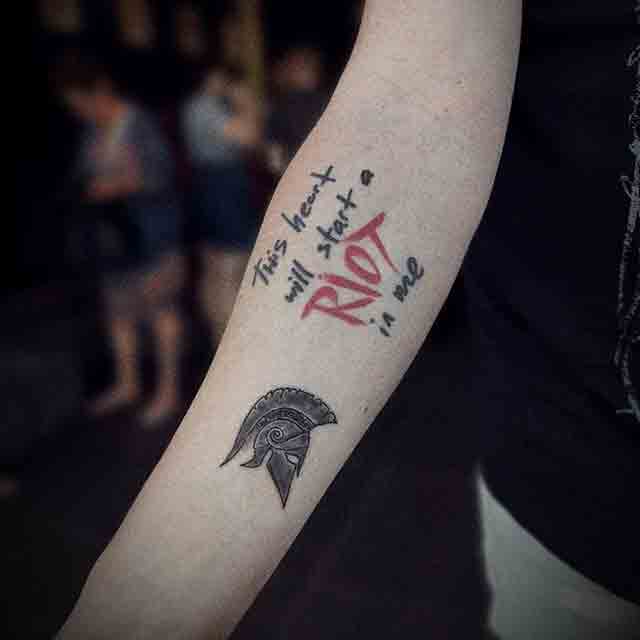 45.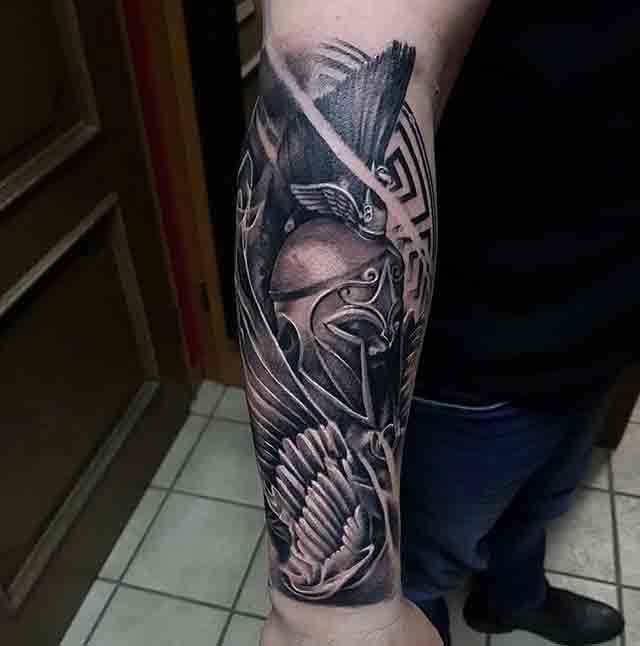 46.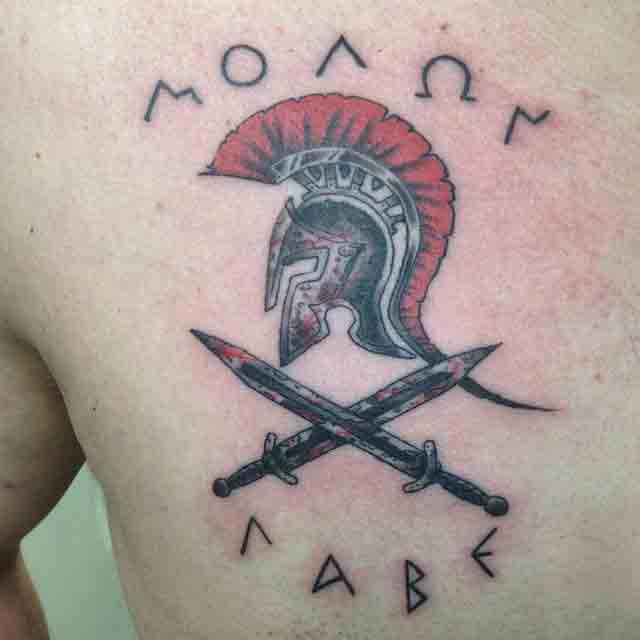 47.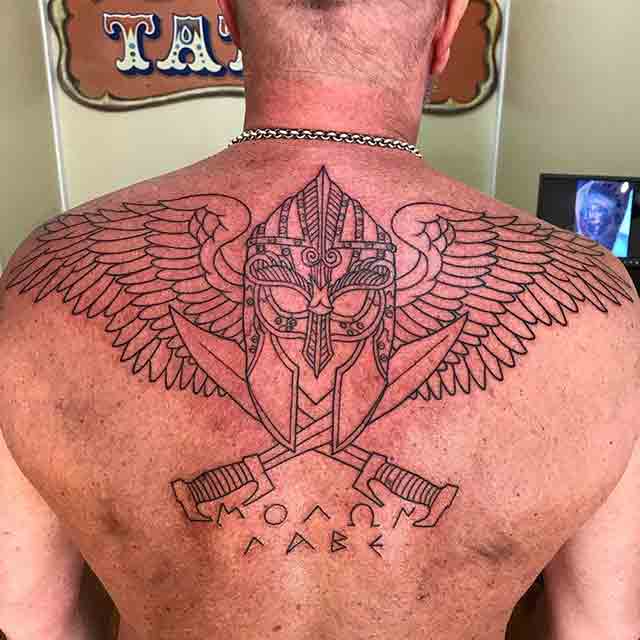 48.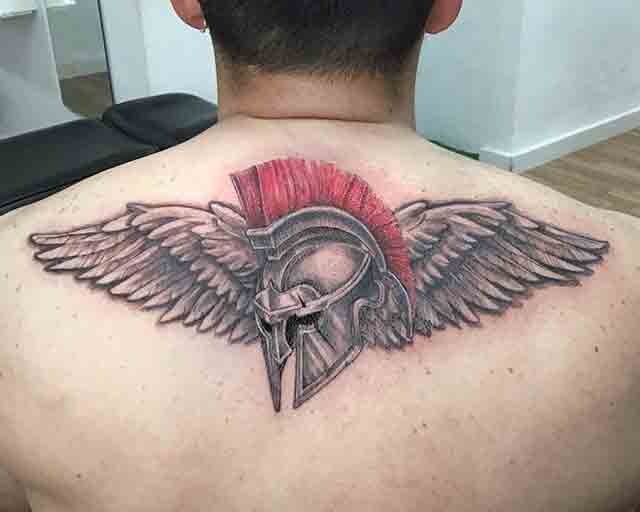 Spartan Gladiator Tattoo
49.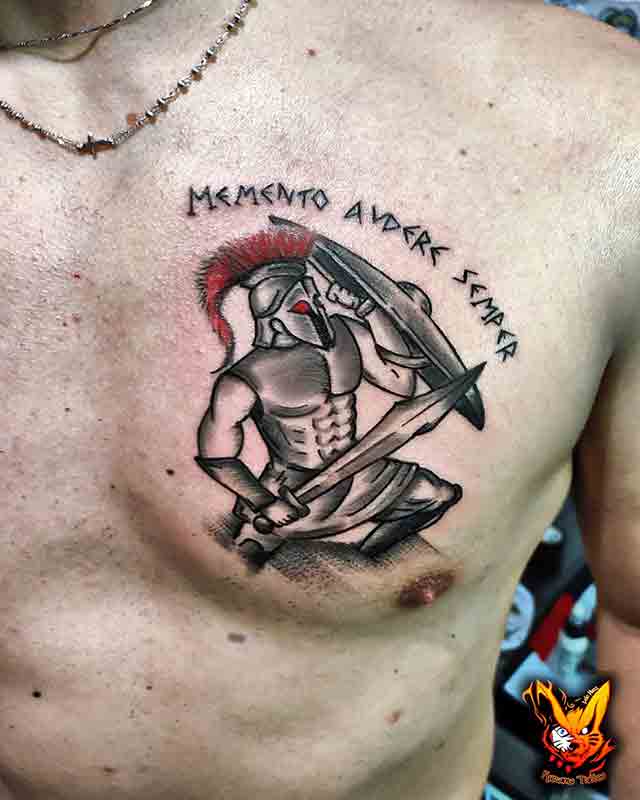 50.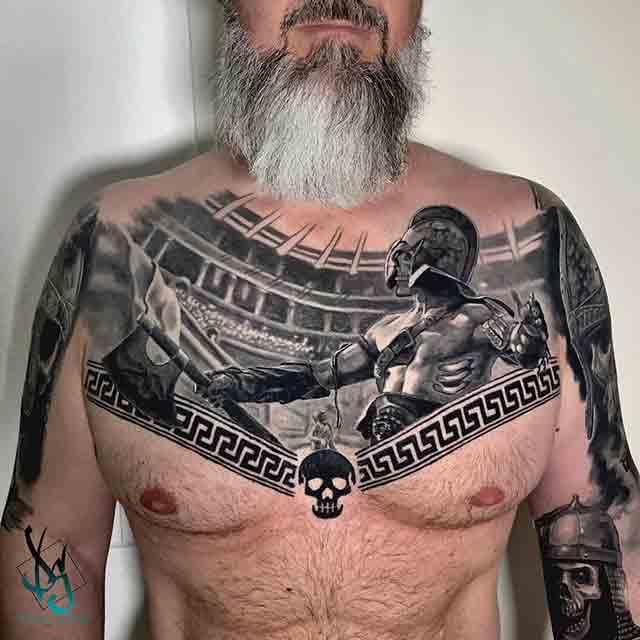 51.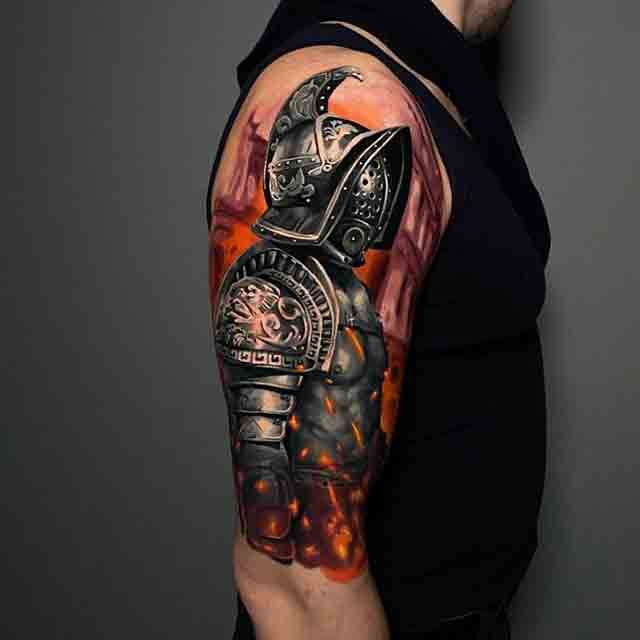 Spartan Leg Tattoo
52.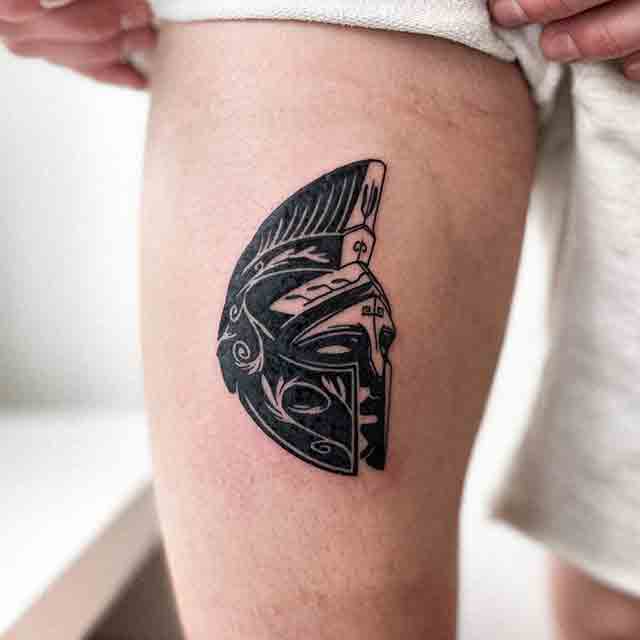 53.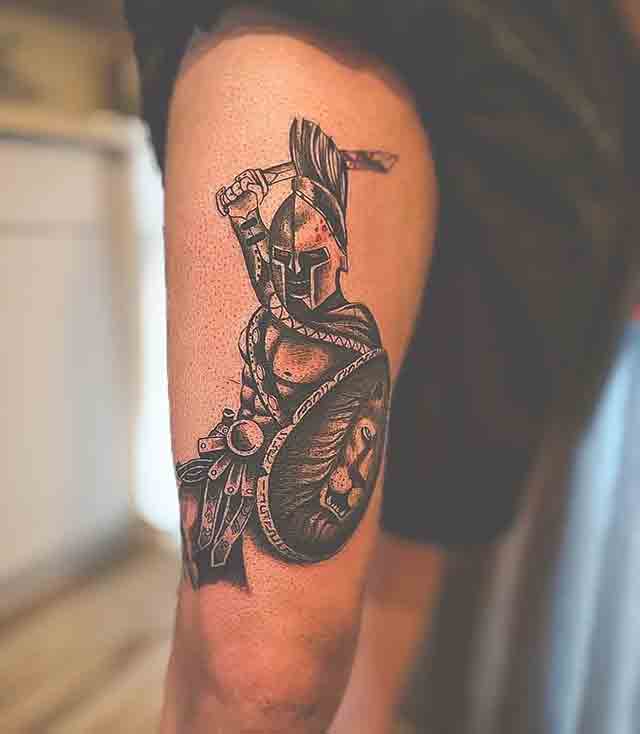 54.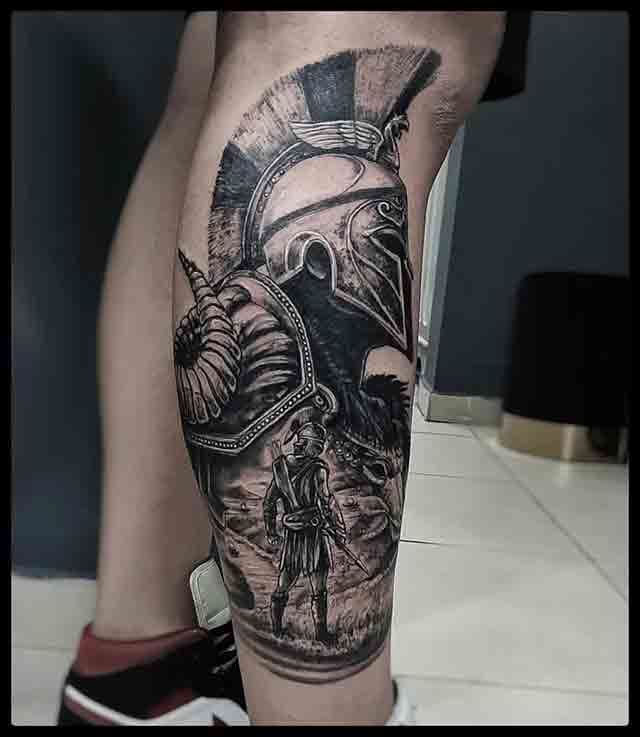 Spartan Lion Tattoo
55.
56.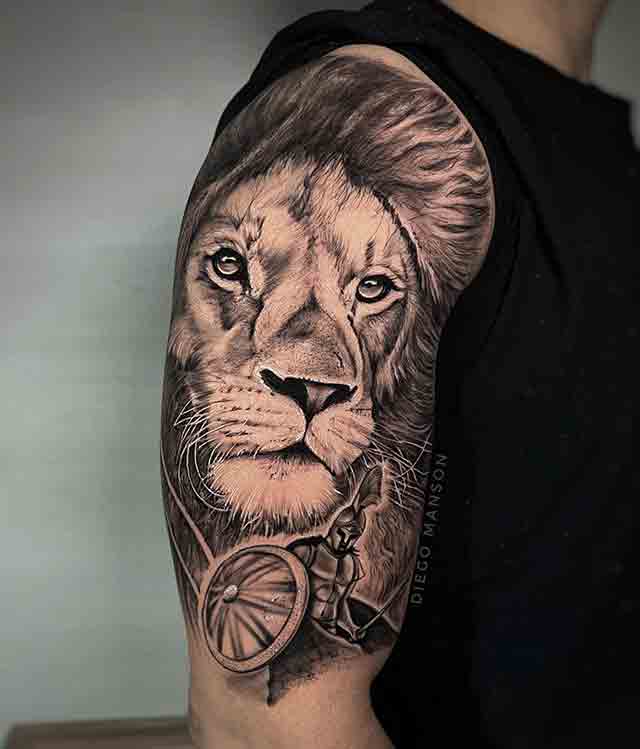 57.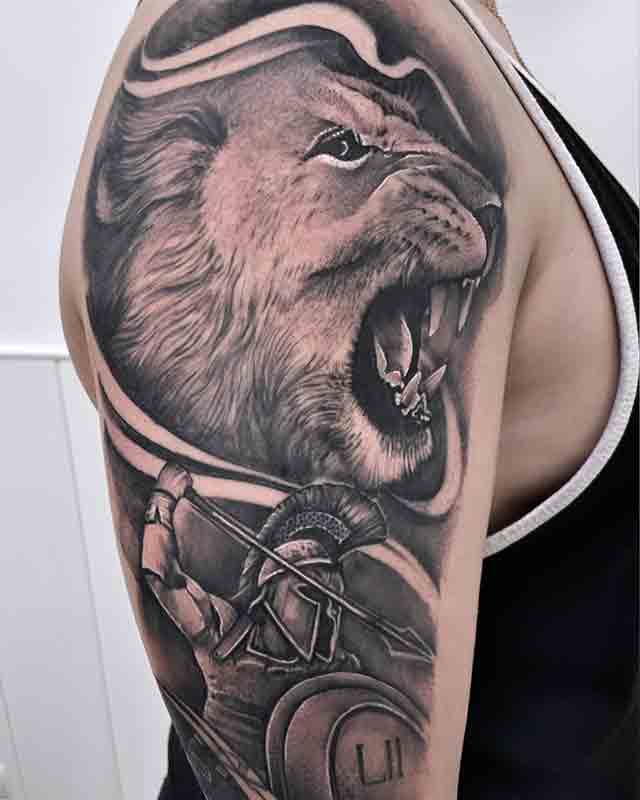 Spartan Race Tattoo
58.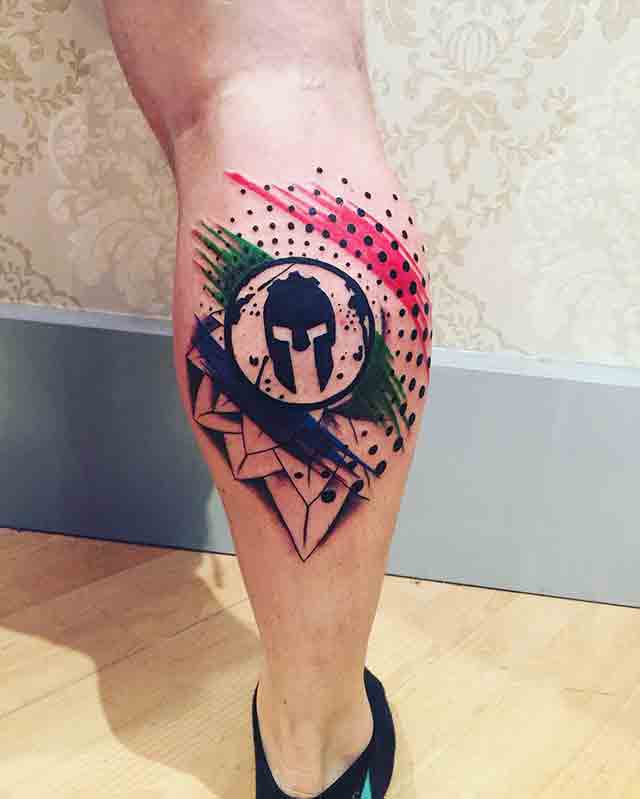 59.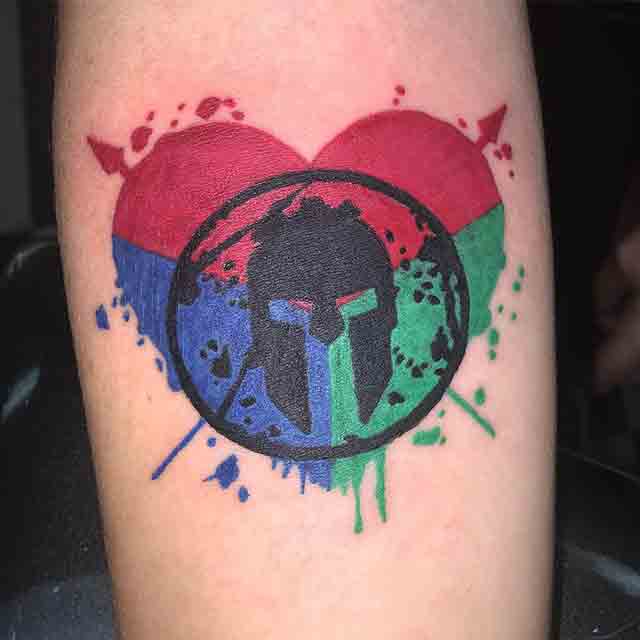 60.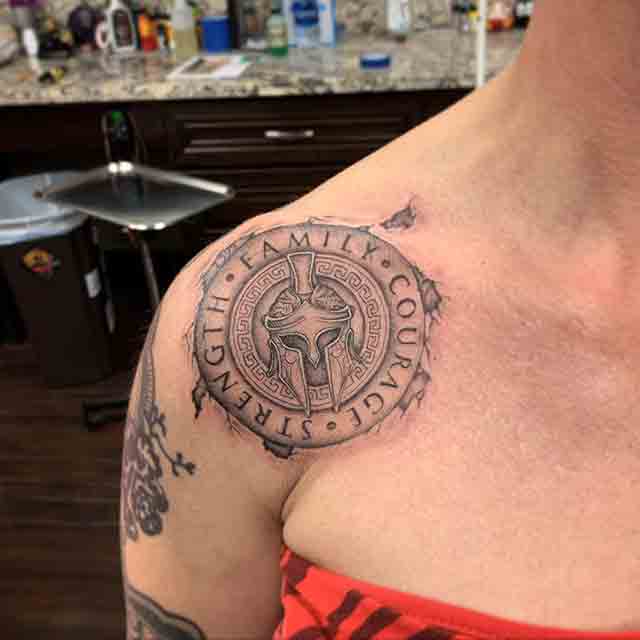 Spartan Head Tattoo
61.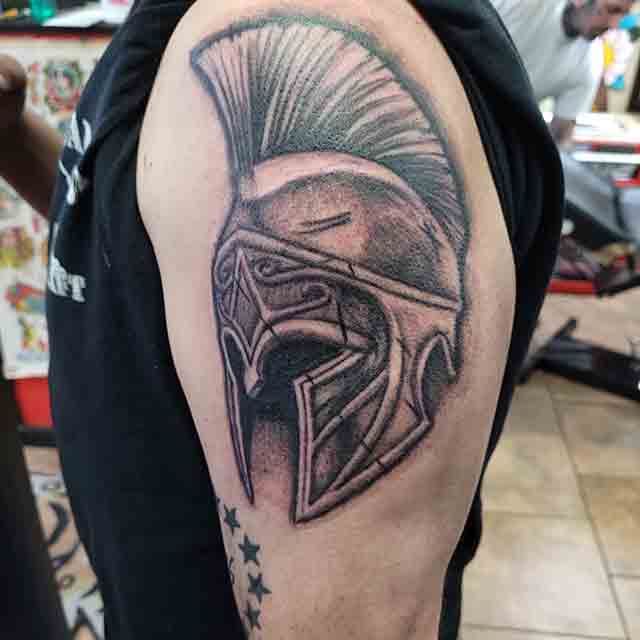 62.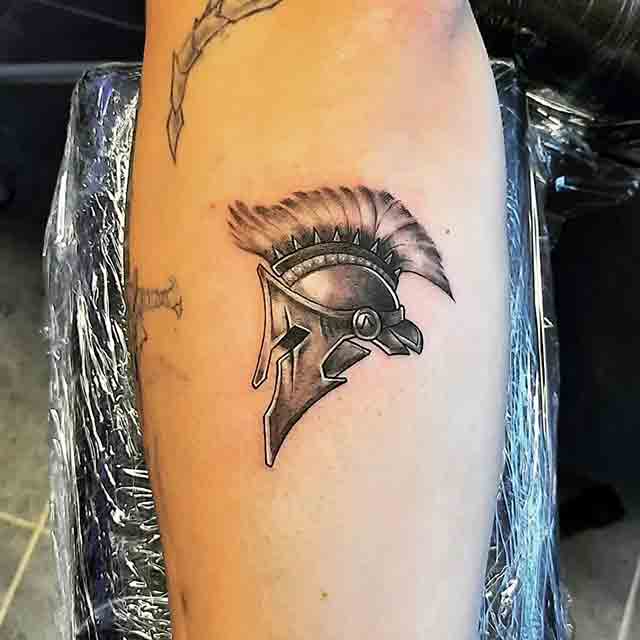 63.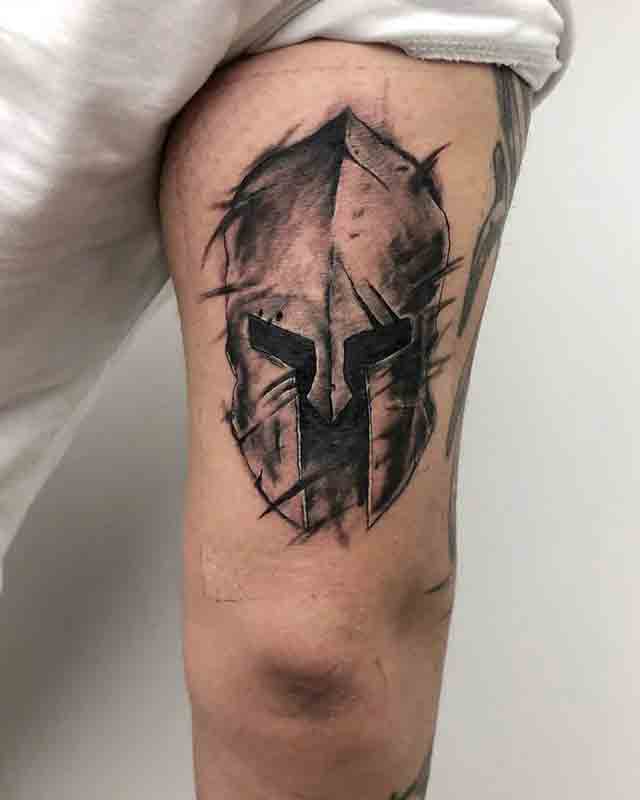 Spartan Half Sleeve Tattoo
64.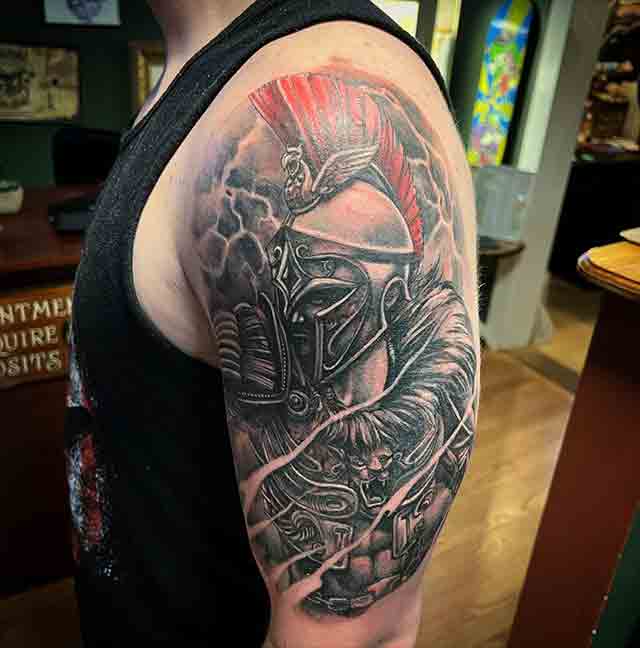 65.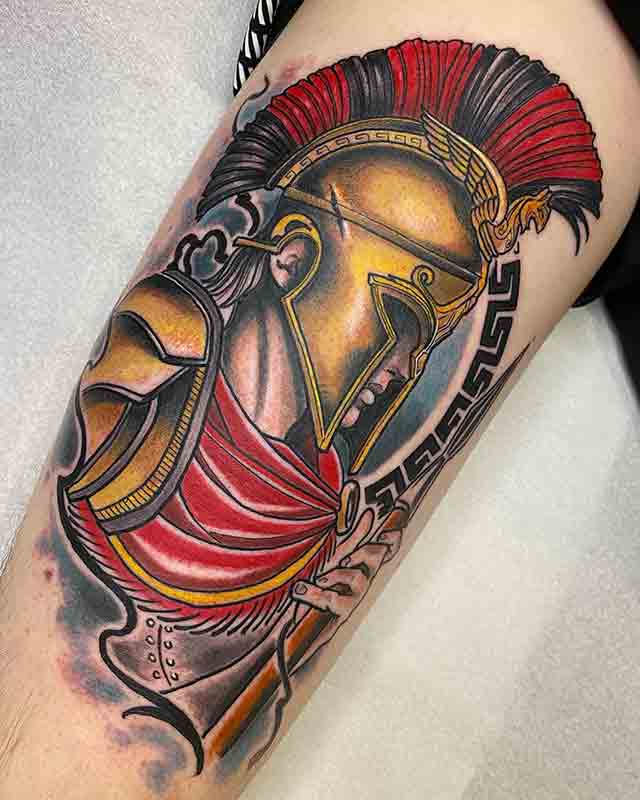 66.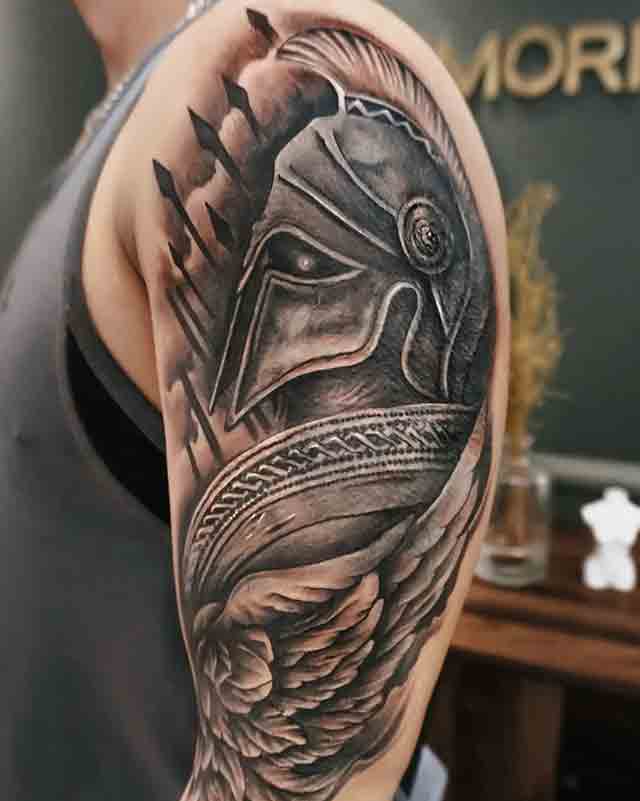 Cool Spartan Tattoos
67.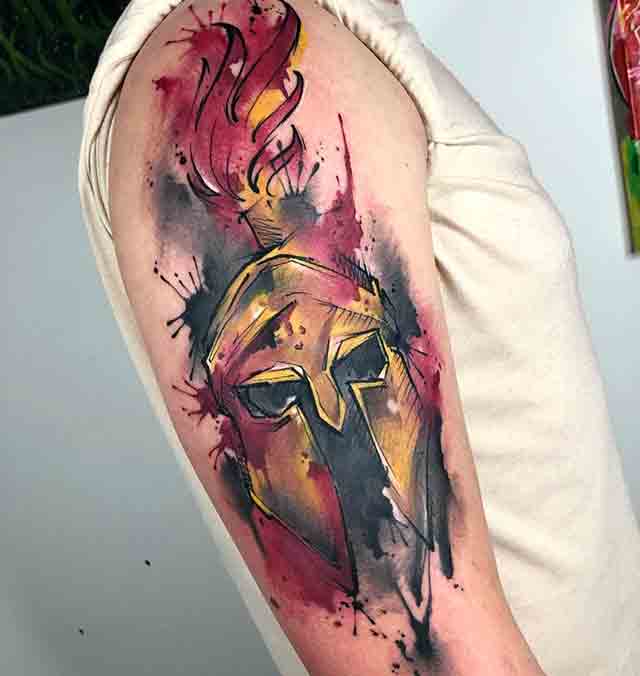 68.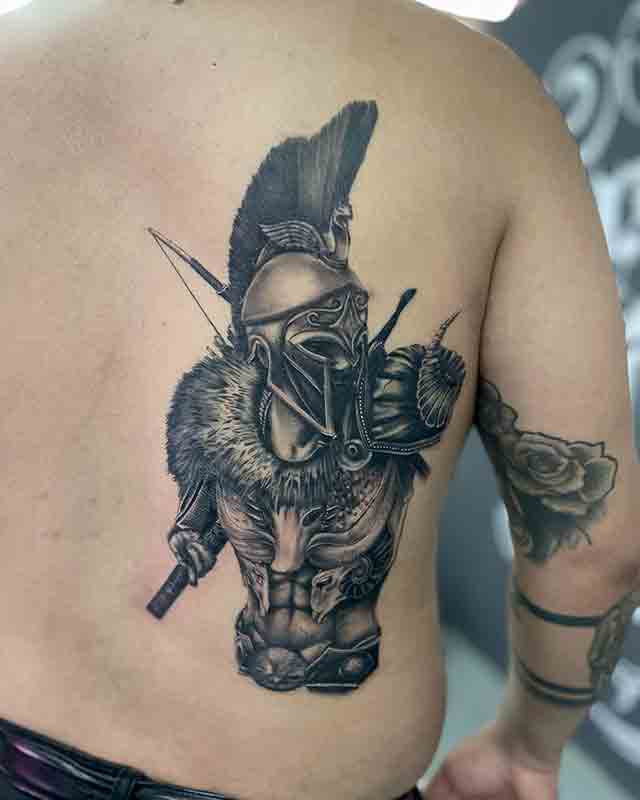 69.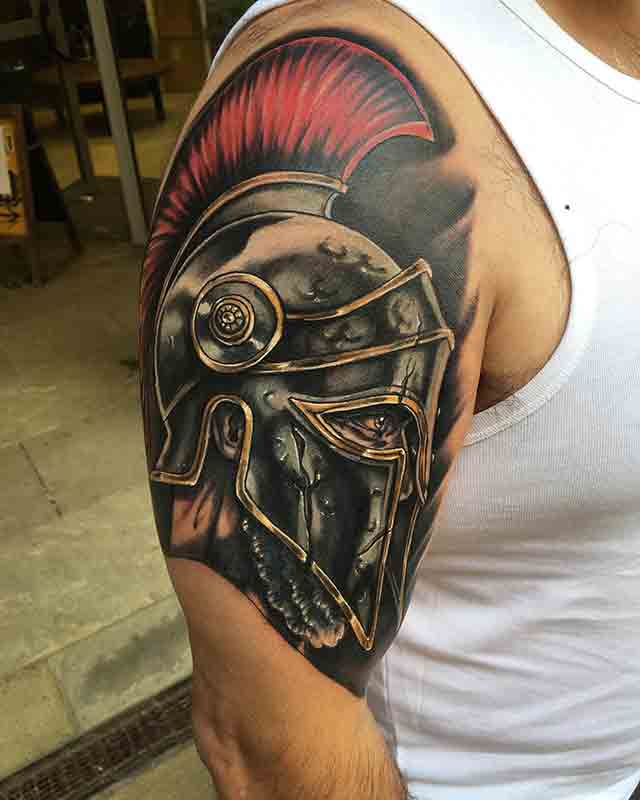 Roman Spartan Tattoo
70.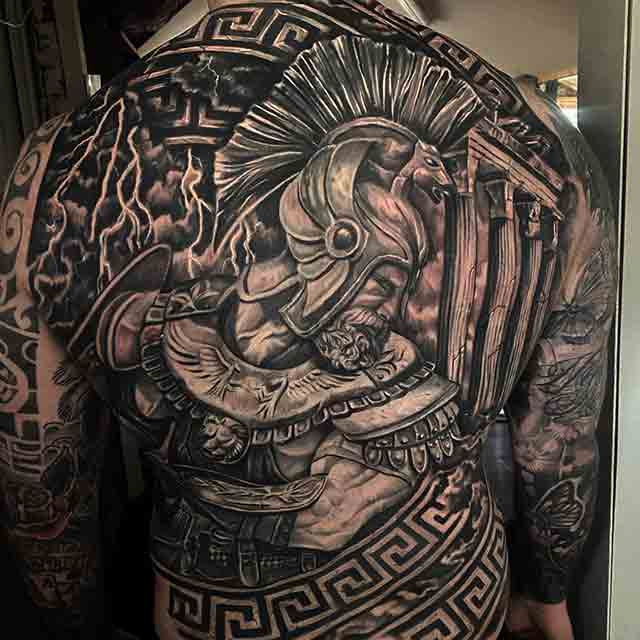 71.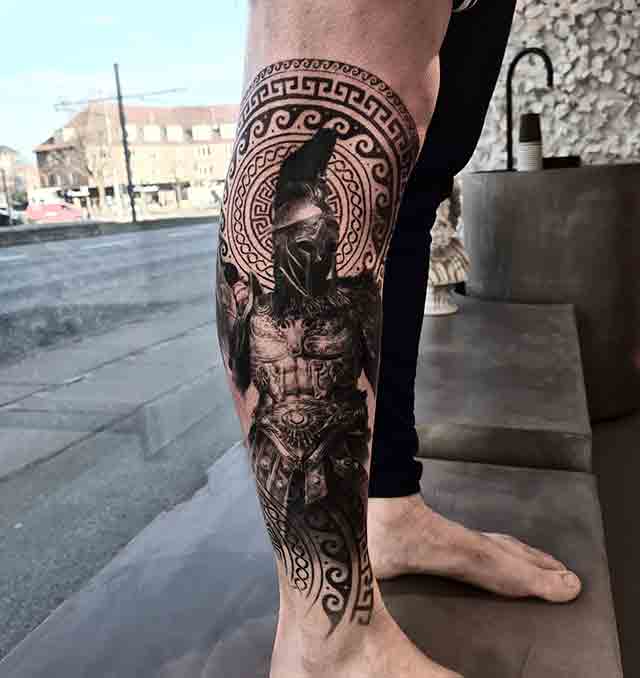 72.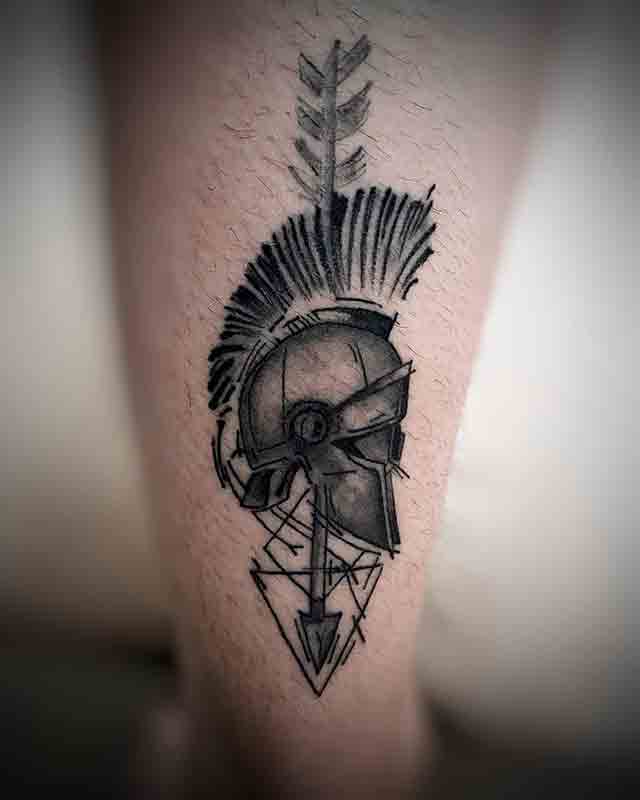 73.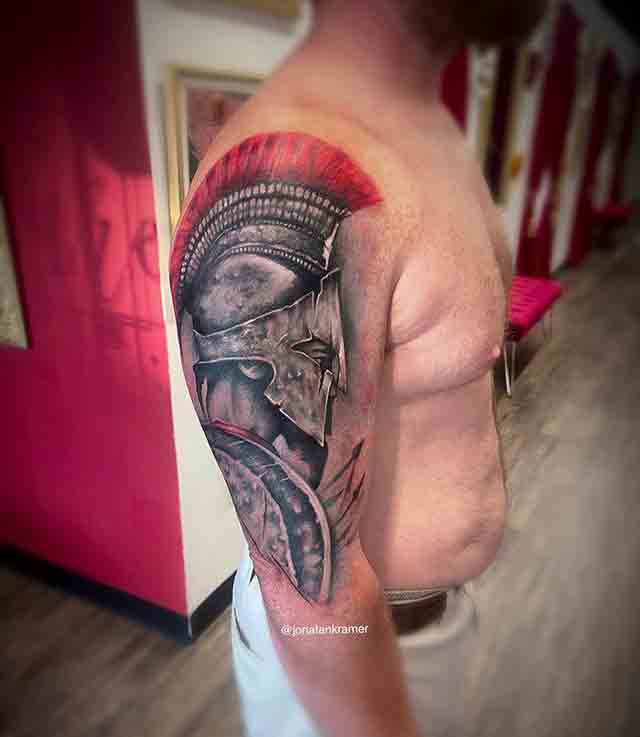 74.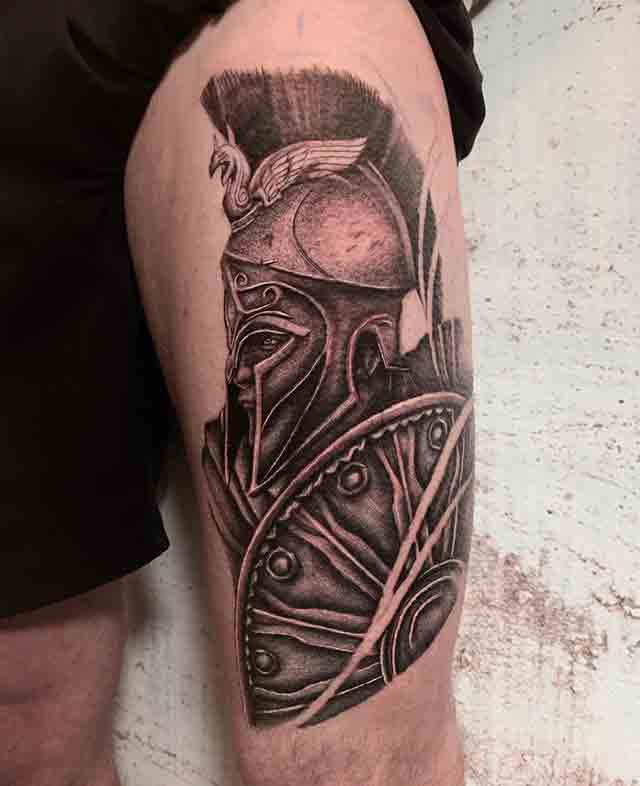 75.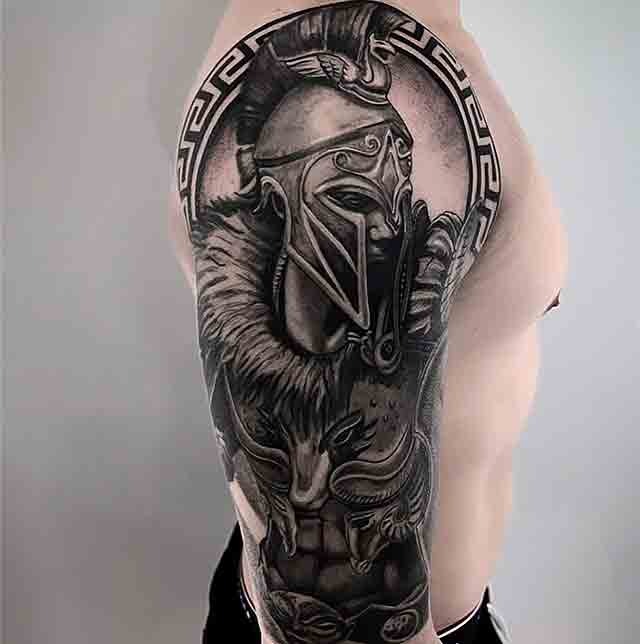 Marine Corps Spartan Tattoo
76.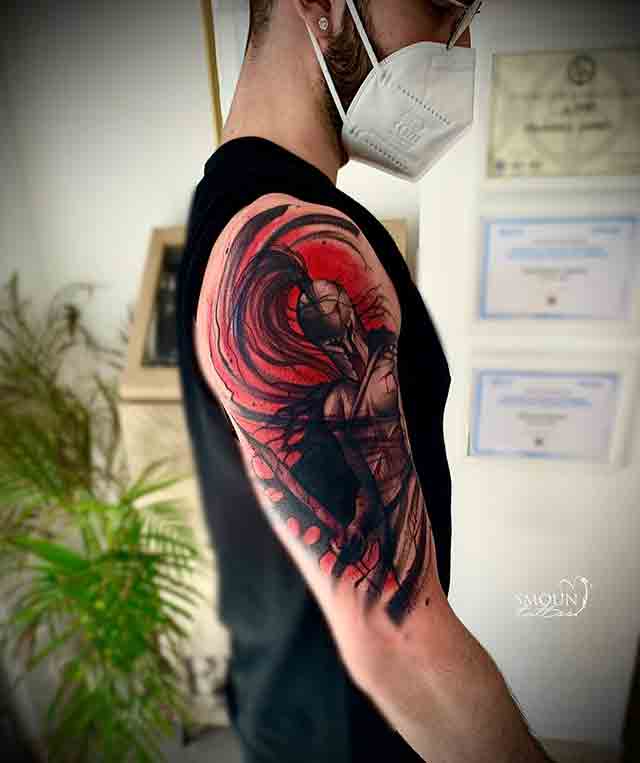 78.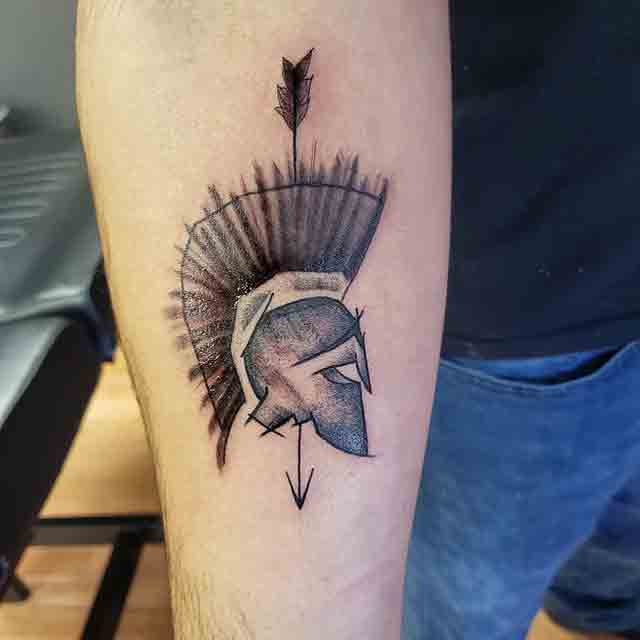 79.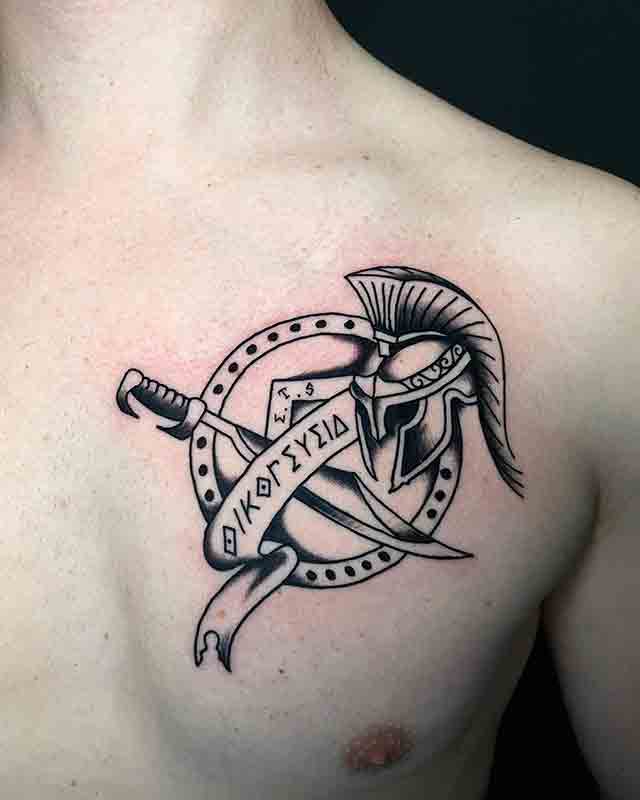 80.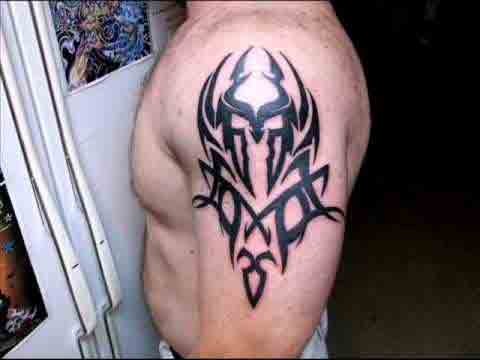 81.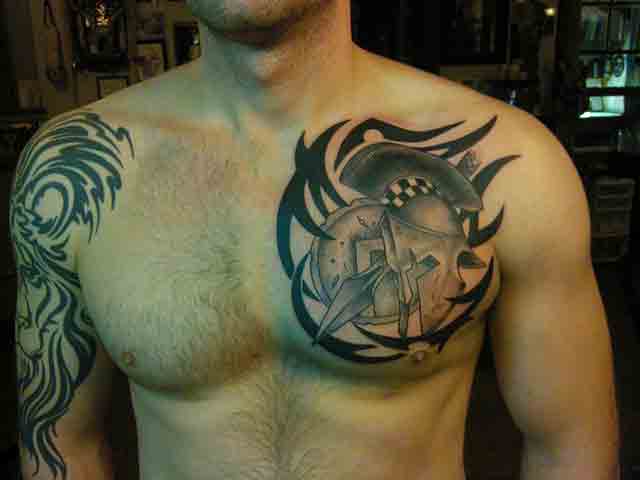 Conclusion
From the above Spartan Tattoos, you can try everything in particular and decide which one to use for a long time. Most of the tattoos here are painless and look gorgeous on anybody's arm. So, which one do you prefer? Don't forget to let us know your thoughts in the comment box