#10: VARIETY OF STOMACH TATTOOS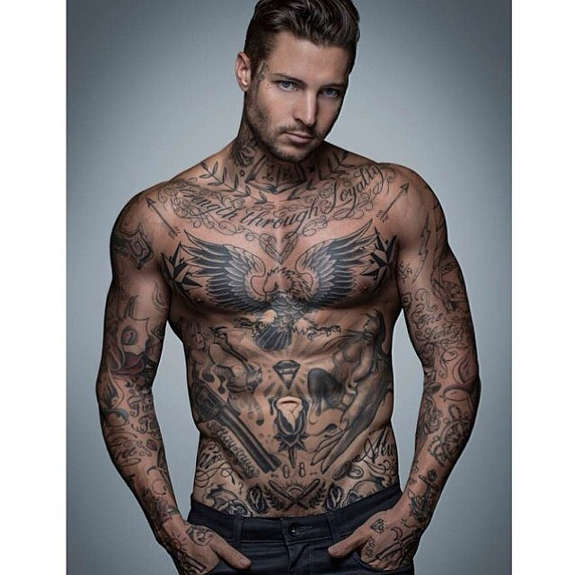 Anyone who is fond of tattooing can take inspiration from this guy who left no blank space for further imagination. So many images are put together to create this full chest and stomach tattoo.
#11: THE GOD'S RESIDENCE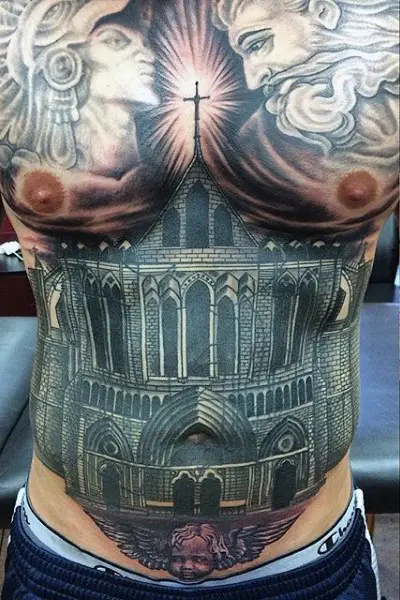 This stomach tattoos for men are true depiction of dedication and mastery. It has fine detailing that is beyond sophistication. Moreover, gray and black being the prominent colors for men's tattoo are perfectly used here. With elements of mysticism, this is a great choice for a spiritual and adventurous personality.