#12: LION STOMACH TATTOOS FOR MEN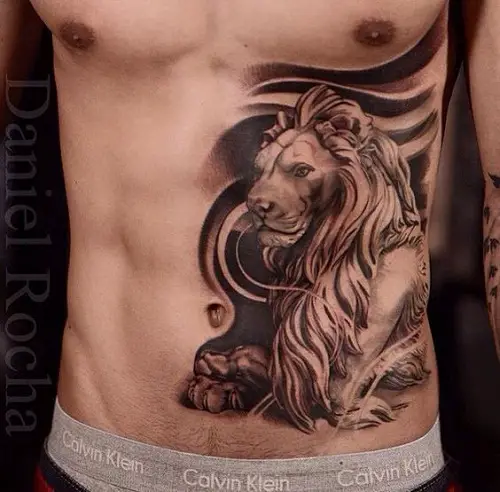 If you want an elegant design idea then look no further than this lion stomach tattoos for men. The bold asymmetrical lines in the background dramatically compliment the calm and regal image of the lion. This is a great tattoo idea for a well-toned physique.
#13: OUR FATHER IN HEAVEN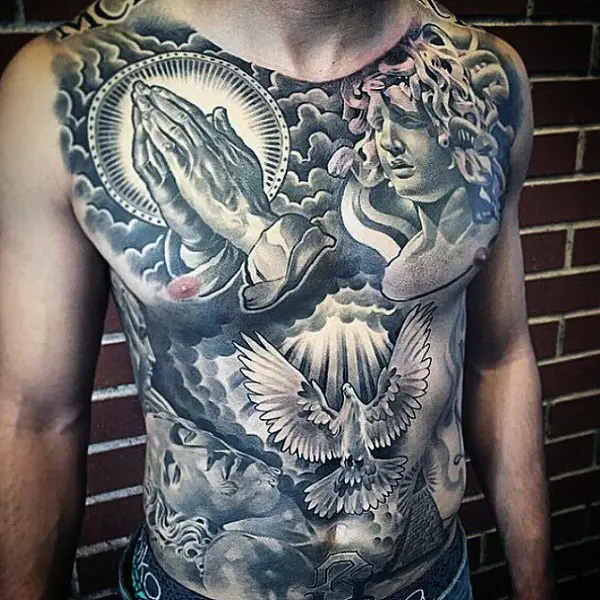 This incredible full chest and stomach tattoo obviously took a lot of time and patience to create. Within the fine details, we can see the clouds in the background with Jesus, an angel, the flying bird and the hands with a halo, all representing the faith in the father who is in heaven. And did you notice that Illuminati symbol?