#14: LOVE IS TIMELESS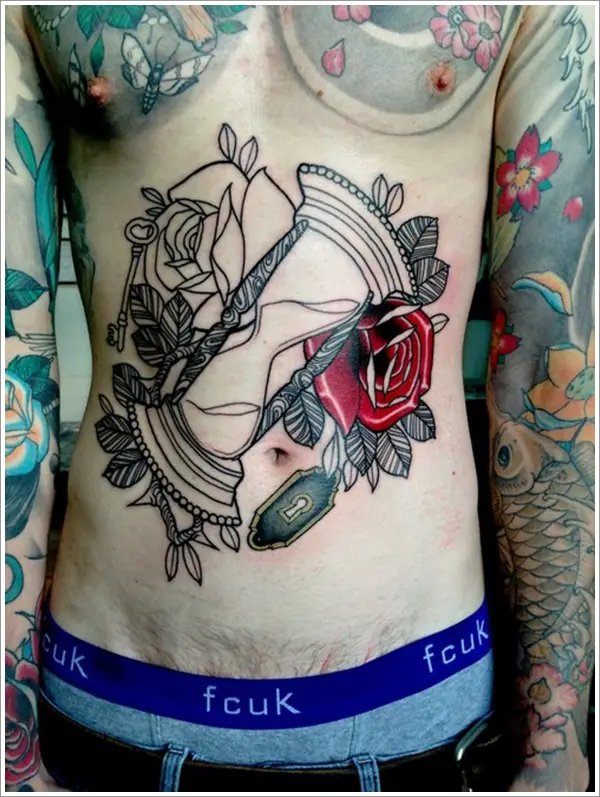 While it has many elements, the focal point of the ink work is the bright red rose tattoo with a lock tag and the outlined rose with a key. The hourglass in middle symbolize love is timeless.
#15: SHIP AT SUNSET STOMACH TATTOOS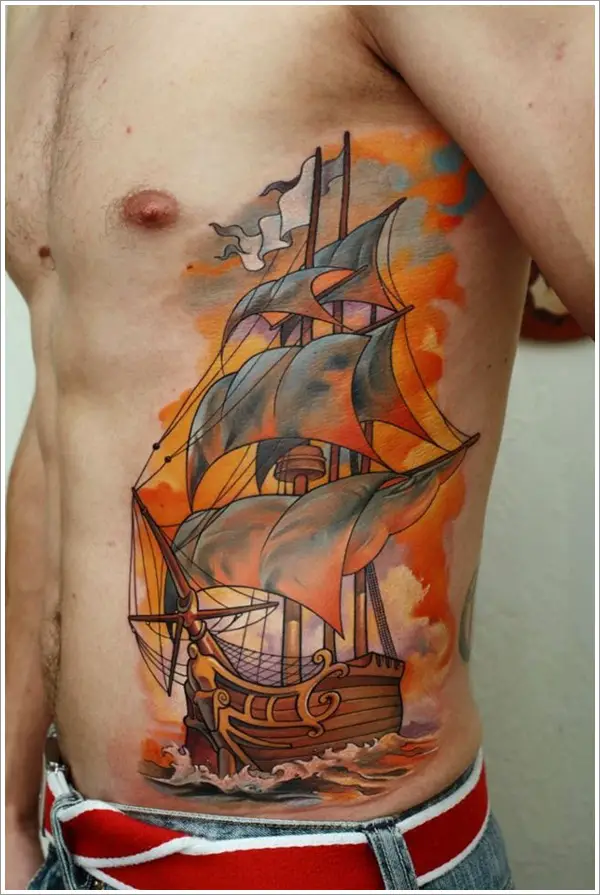 Anyone who ever got a chance to witness the beautiful sunset or sunrise can easily relate with this tattoo. While the detailing is incredible, we especially love the shades of orange-yellow in the background.
GORGEOUS STOMACH TATTOOS FOR GIRLS
A well-picked stomach tattoos for men done by a skilled artist can easily create a statement look that most men want. You can refer any of the design ideas above to get your own unique stomach tattoo. Do tell us which of the designs inspired you the most and why?