One of the most interesting tattoo designs that actually carries deep meaning is the cherry blossom tree. The cherry blossom tree tattoo is usually quite prominent and is easy to spot. For many who wear this often intriguing design, their tattoo is a celebration of life's beauty and an acknowledgment of time's fleeting nature.
CAPTIVATING CHERRY BLOSSOM TREE TATTOO DESIGNS
You see, cherry blossoms bloom only during the Spring and will not reappear until next Spring. For this reason, many who love flowers will go the extra mile to see and admire the beauty of this rare bloom.  A cherry blossom tree tattoo is a permanent reminder of the vibrancy of life and the joy of a fulfilling relationship. It also shows the beauty of the blossoms themselves. Here are ten captivating cherry blossom tree tattoo designs we picked out for you.
#1: RED CHERRY BLOSSOMS SIDE TATTOO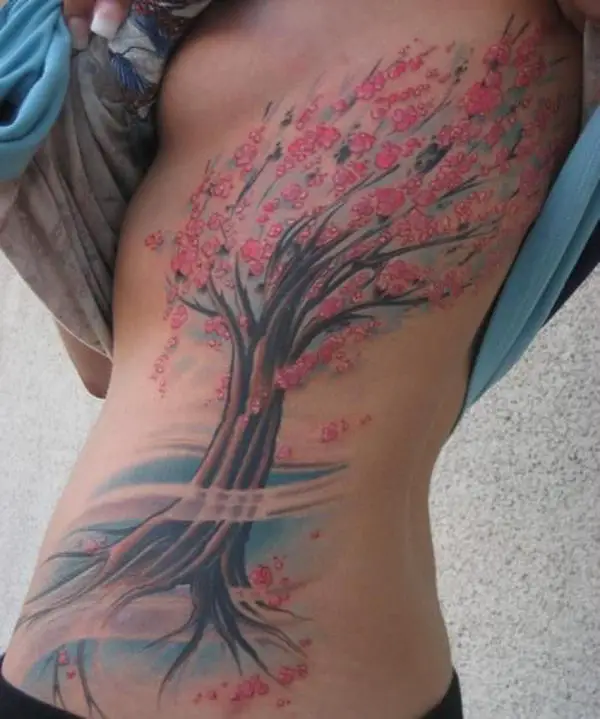 Standing proudly along this woman's side, this cherry blossom tree laden with red blossoms is an admirable piece of work. It must have taken a good deal of time and patience to get the colors just right.
#2: BLOSSOMS FALLING ON THE GROUND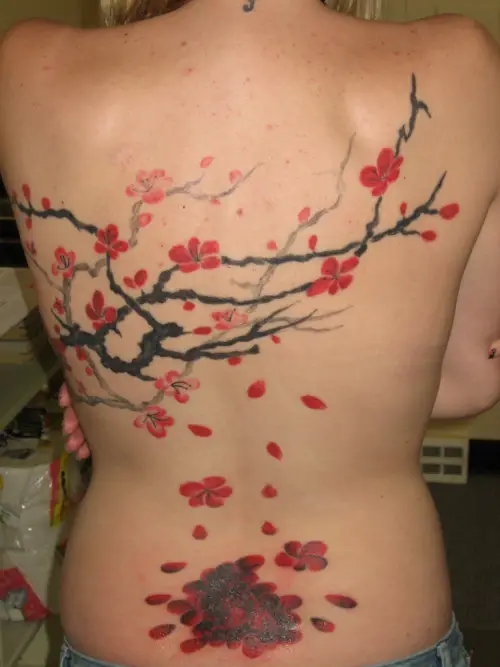 In this design, the blossoms are falling from the tree to collect in a red pile at the base. Maybe this is to show how quickly life's cherished moments will pass. It's remarkable how well this artist has used the mix of color and black in this ink work.
#3: FLOWERS ALONG THE THIGH DESIGN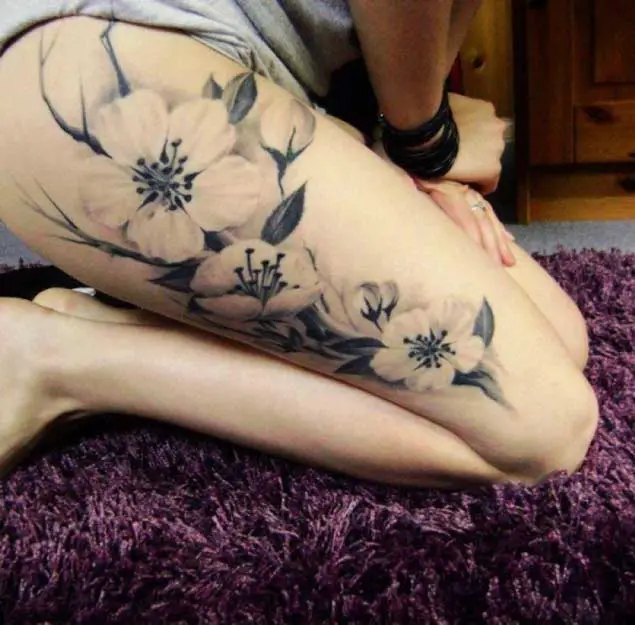 Here's a close look at the floral design using black ink done in soft hues. This is quite an appropriate tattoo for the woman who expresses her passion but needs to cover up sometimes.
#4: CHERRY BLOSSOM LEG TATTOO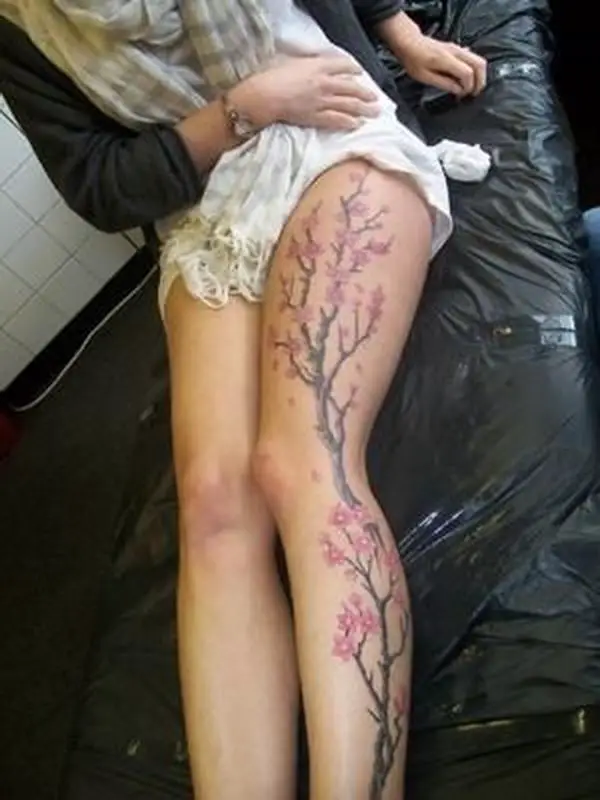 What better place to put an entire cherry blossom tree than on the leg from thigh to ankle? This tree is well presented with black ink for the tree and pink for the blossoms. There is no other tattoo to detract from the beauty of this design.
#5: TREE ON THE SIDE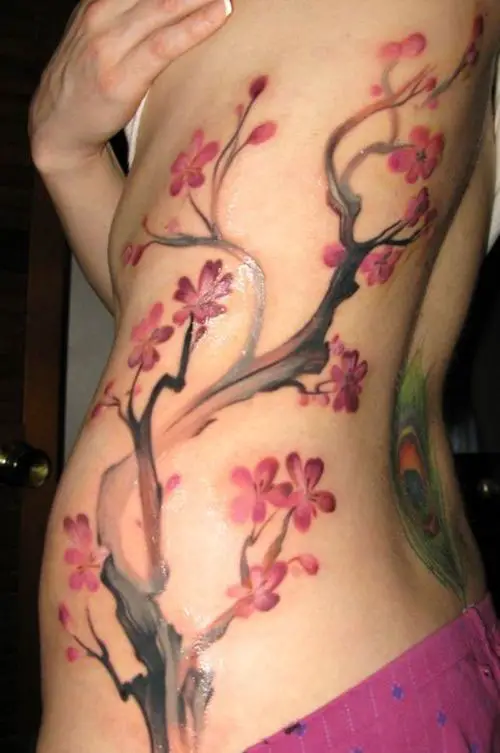 The side is one of the popular locations for a cherry blossom tree tattoo. No wonder this girl can show off her spectacular design that occupies her side completely. Perhaps a reminder that life's valuable treasures must be kept close.
#6: LEG CHERRY BLOSSOM DESIGN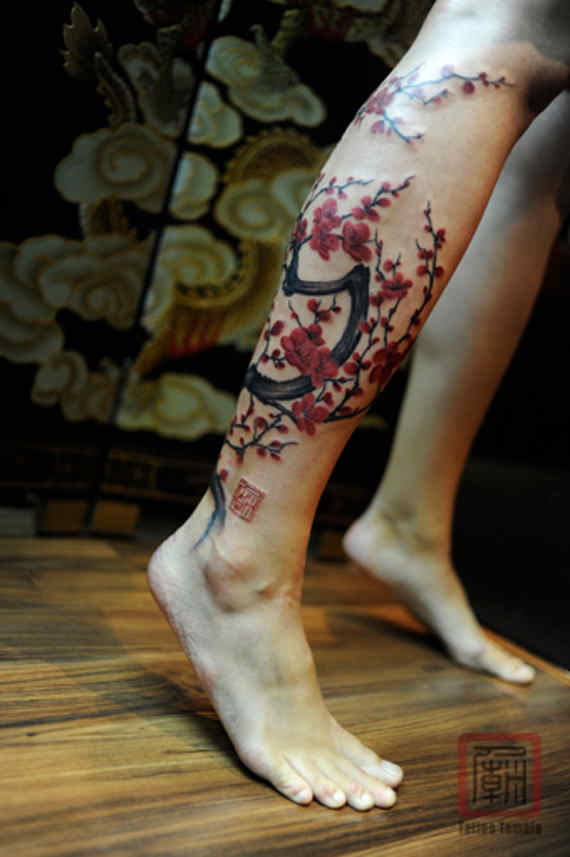 It's impossible not to notice this well-inked leg tattoo featuring a strong black cherry blossom tree with red blossoms. Could this possibly be the one for you? Indeed, yes!
#7: STURDY CHERRY BLOSSOM TREE BACK TATTOO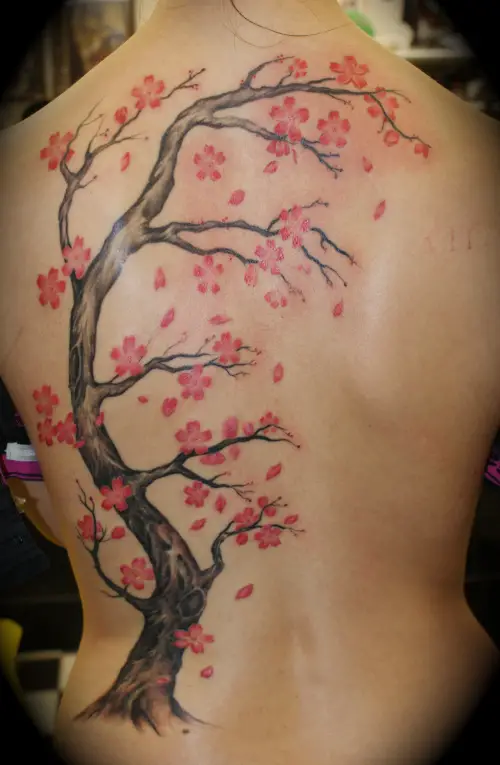 Another example of a back tattoo that carries a single image, this time a sturdy cherry blossom tree. Notice the strong ink work for the tree itself and the soft pink blossoms that are starting to fall.
#8: CHERRY TREE TATTOO WITH SCRIPT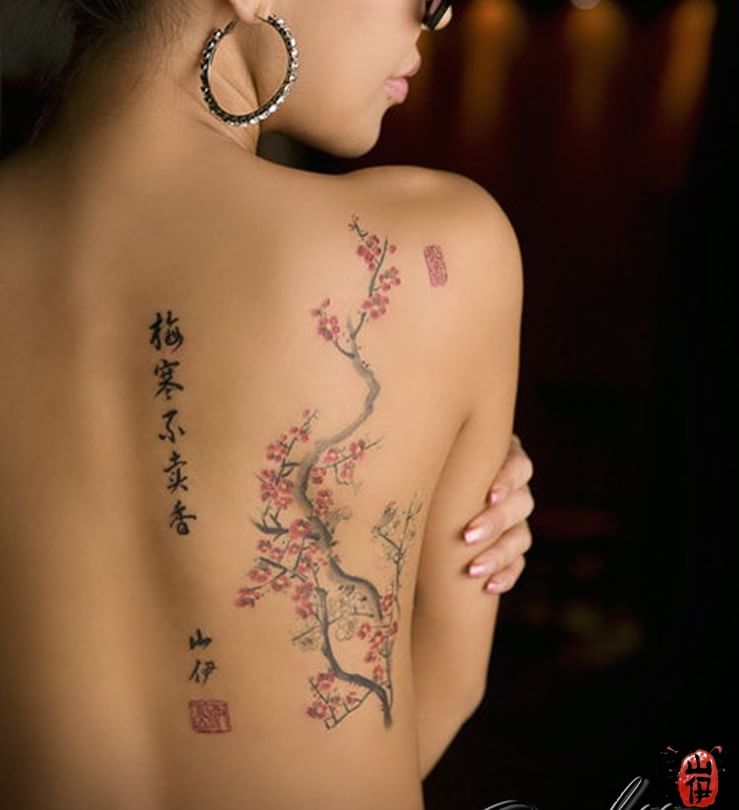 It might not be enough simply to have a cherry blossom tree tattoo without some script, even if that is in Japanese. This girl has chosen to reinforce her tattoo with a message that conveys her meaning.
#9: BLACK INK CHERRY BLOSSOMS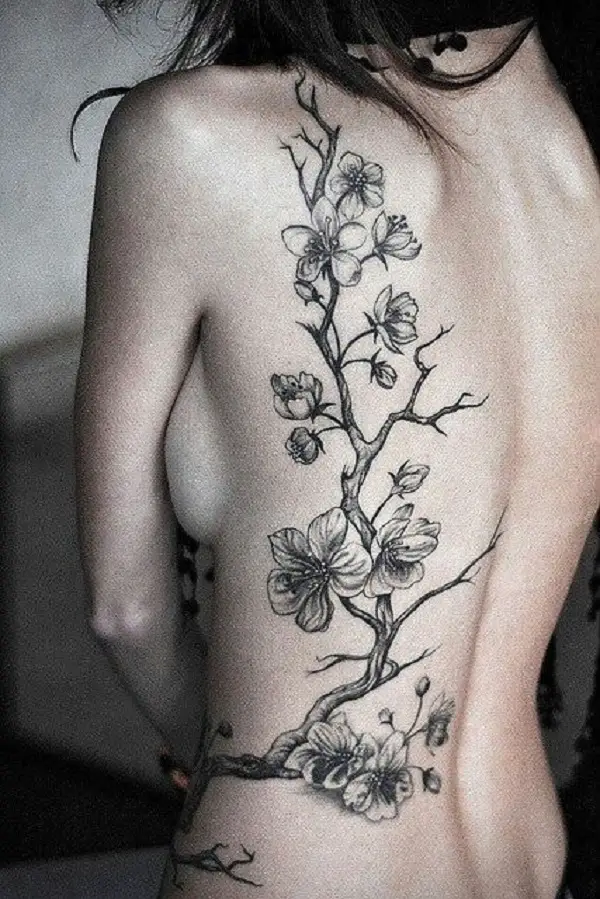 Cherry Blossoms are usually in color but it's possible to pull off a beautiful rendition using only black ink. As you can see here, this could easily qualify as an outstanding black ink design. It helps when you have flawless skin.
#10: CHERRY BLOSSOM RIB CAGE TATTOO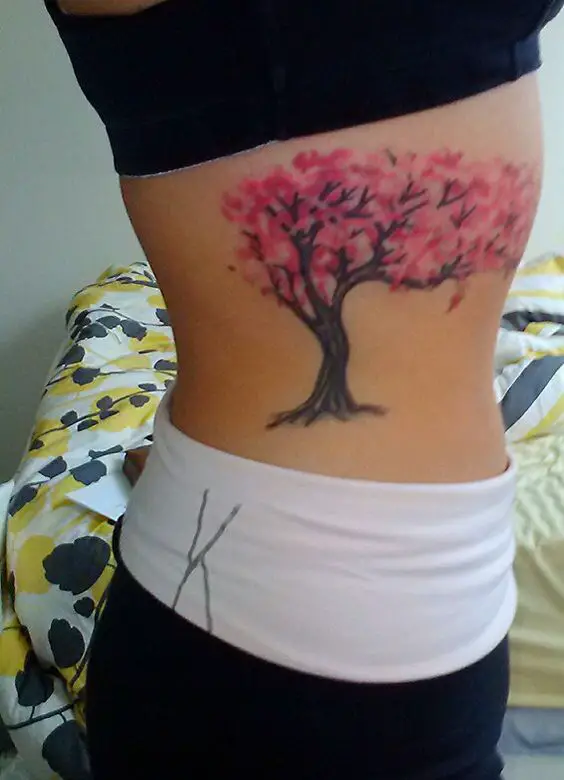 Maybe you'd rather have a fully laden cherry blossom tree tattoo on your rib cage. No problem. Get a professional tattoo artist to do it for you to achieve an effect like this one here.
Still in doubt, whether you'll find the cherry blossom tree tattoo that suits your taste? While the common image here is the cherry blossom you can recognize the huge variety of ways the cherry blossom is represented. So don't throw in the towel just yet. There are plenty of cherry tree blossom design options to choose from and these ten are real to get you thinking.
#11:
Sister And Brother Cherry Blossom Tree Tattoo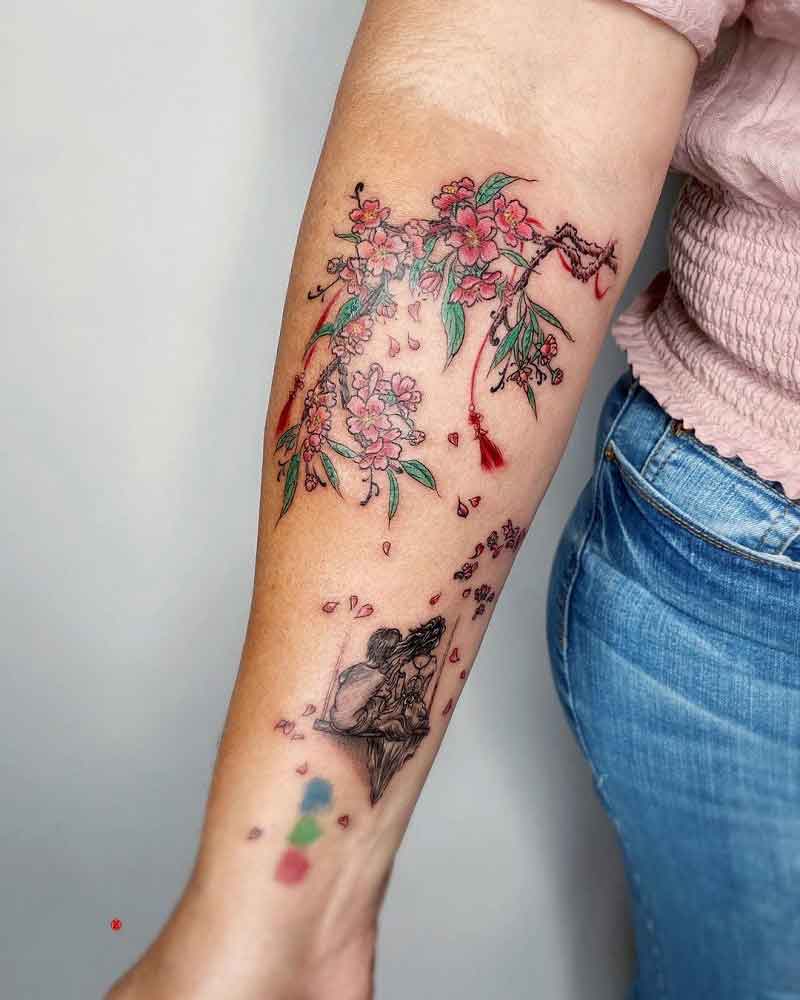 #12:
Miniature Cherry Blossom Tree Tattoo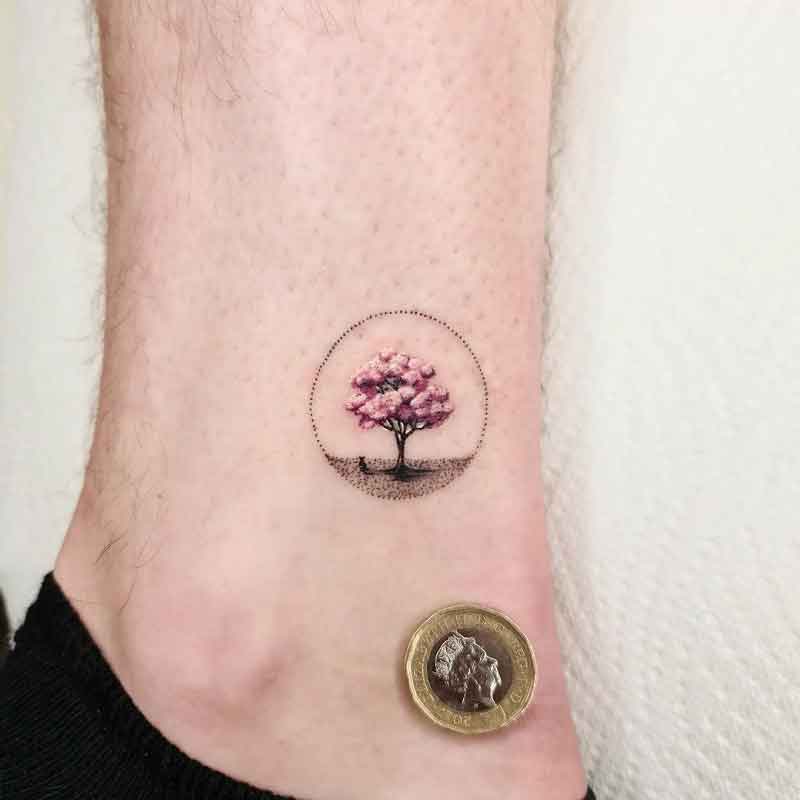 #13:
Stipple Cherry Blossom Tree Tattoo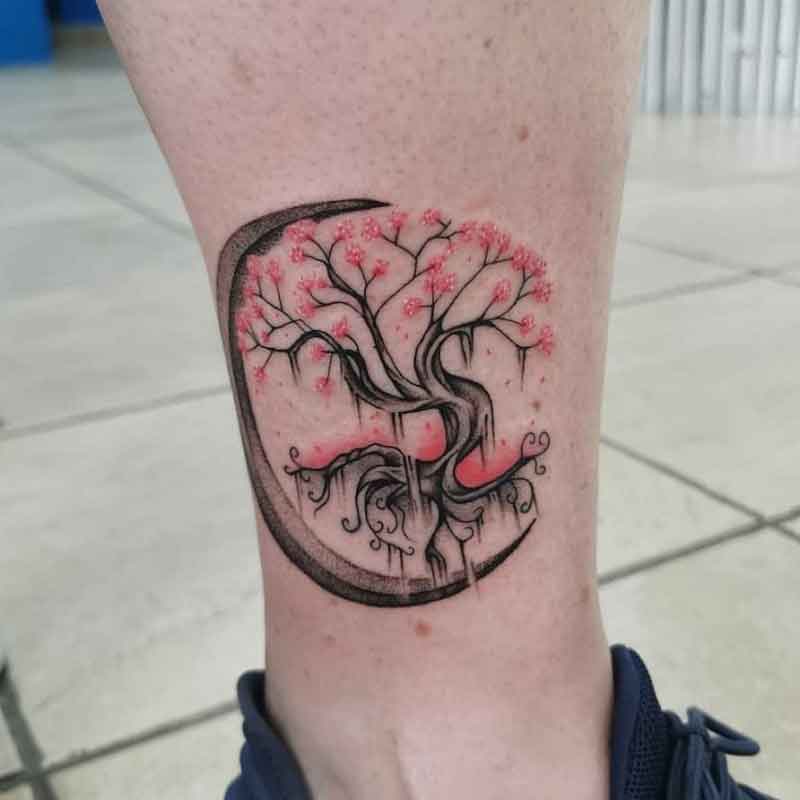 #14:
Back Piece Cherry Blossom Tree Tattoo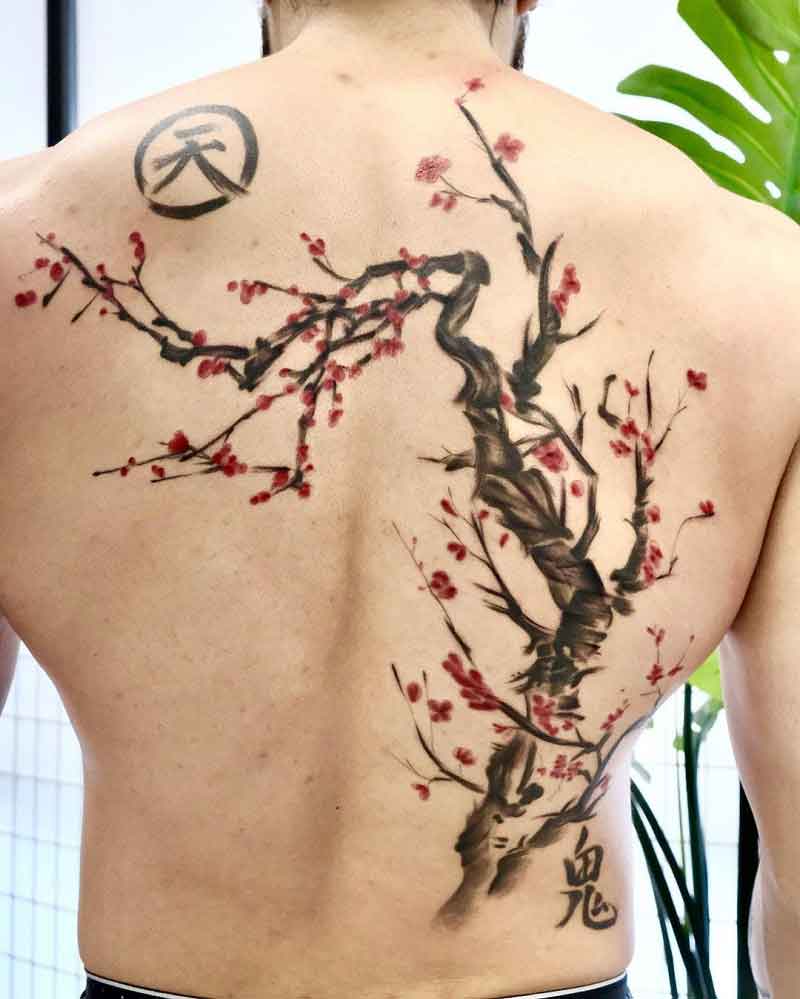 #15:
Skull Cherry Blossom Tree Tattoo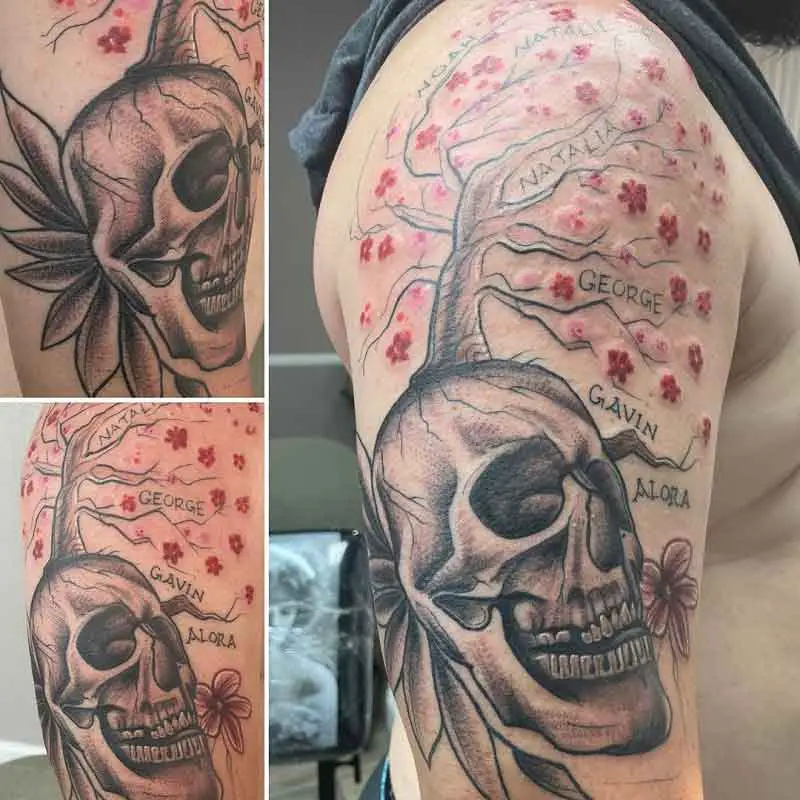 #16:
Cover Up Cherry Blossom Tree Tattoo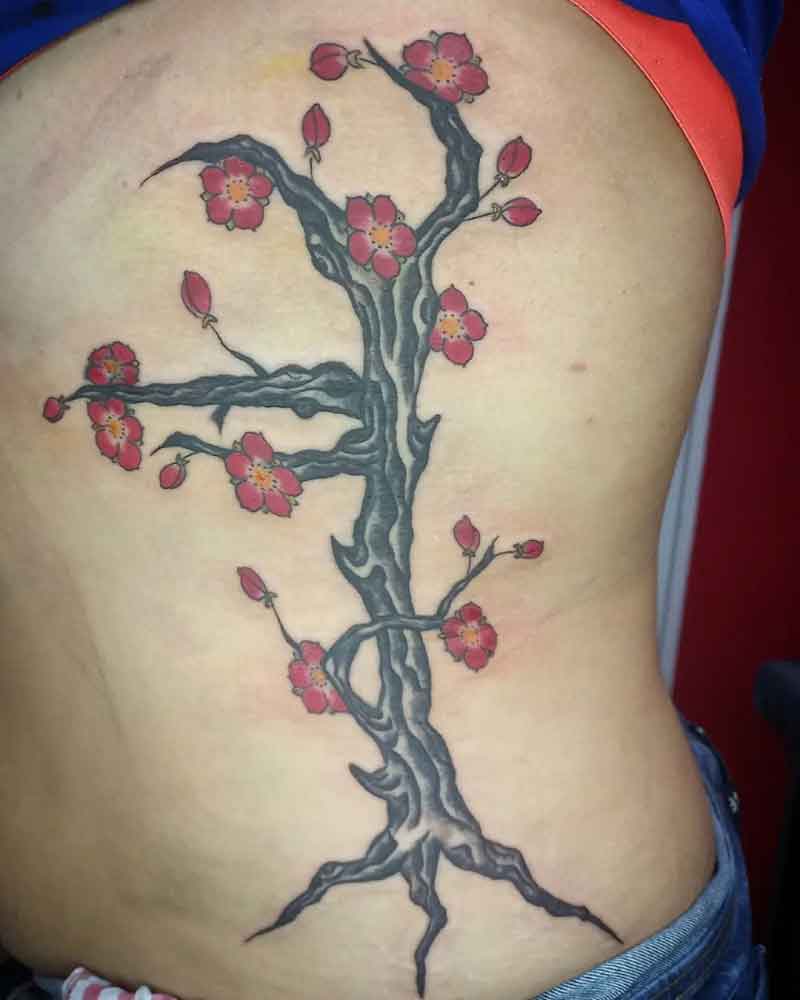 #17:
Geometrical Cherry Blossom Tree Tattoo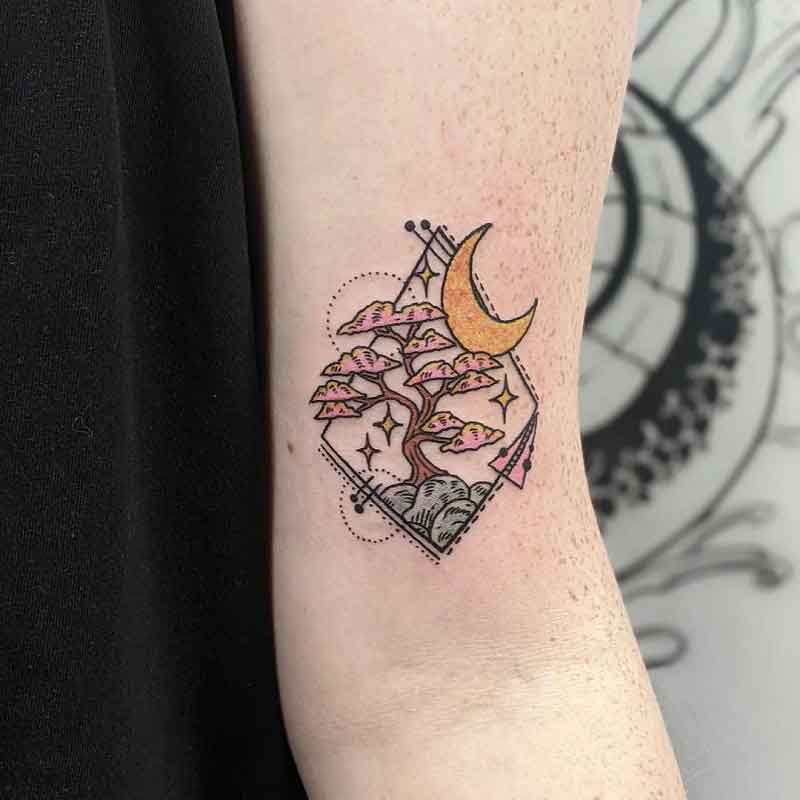 #18:
Kodama Cherry Blossom Tree Tattoo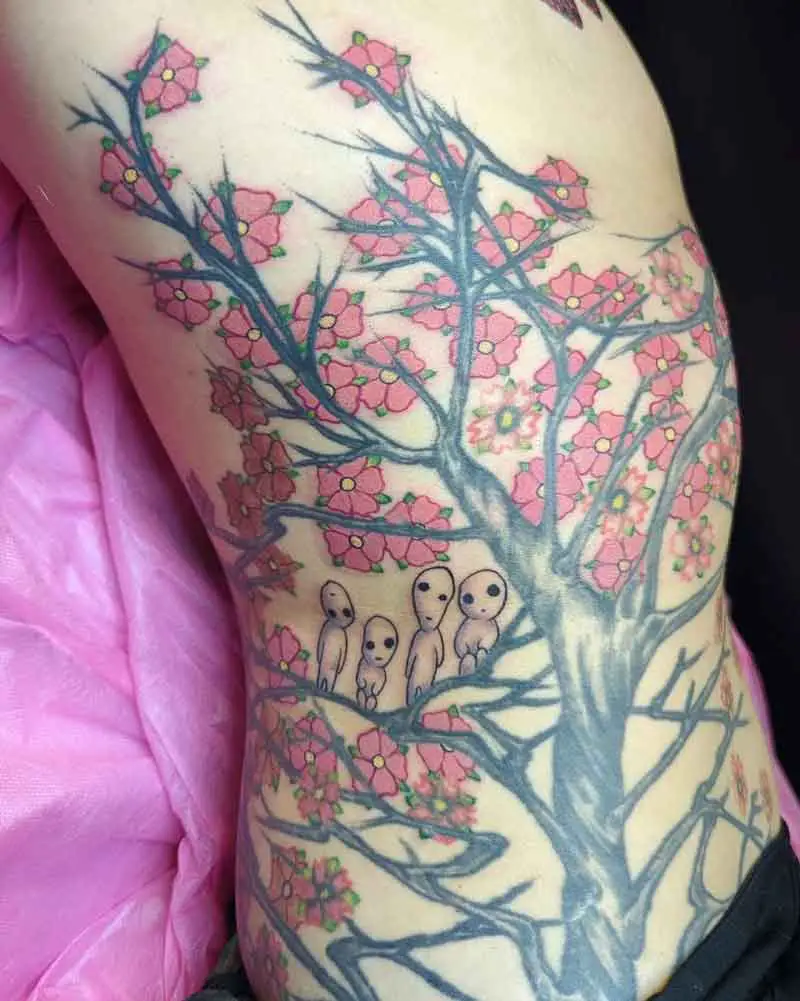 #19:
Samurai Cherry Blossom Tree Tattoo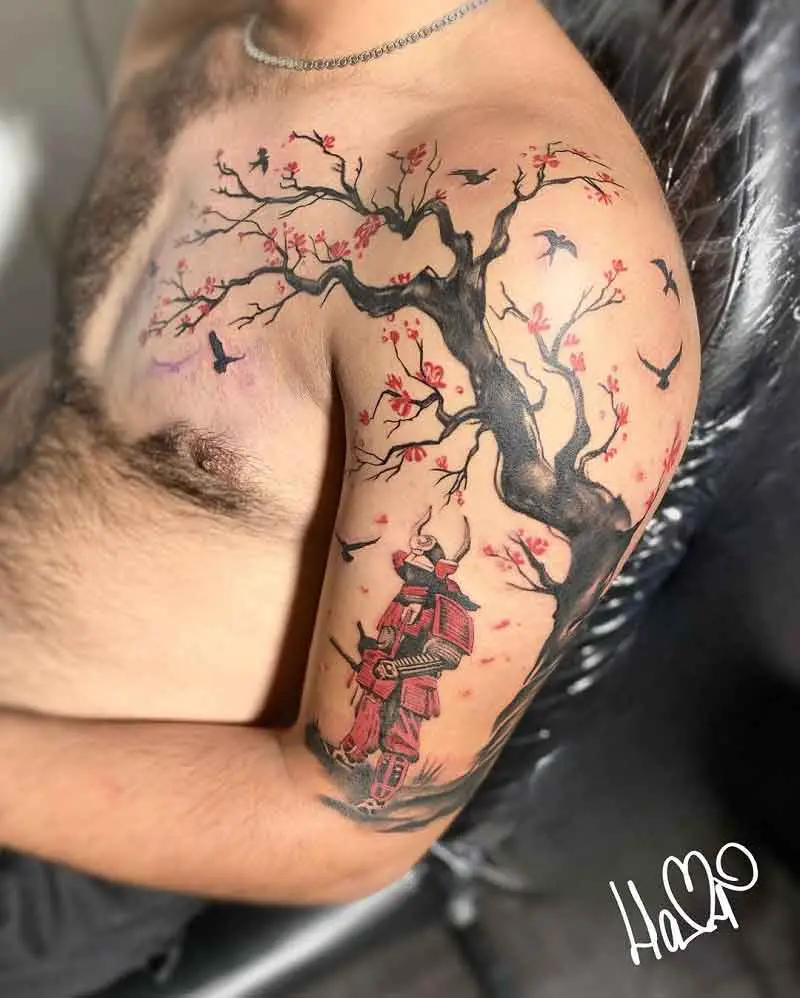 #20:
Phoenix Cherry Blossom Tree Tattoo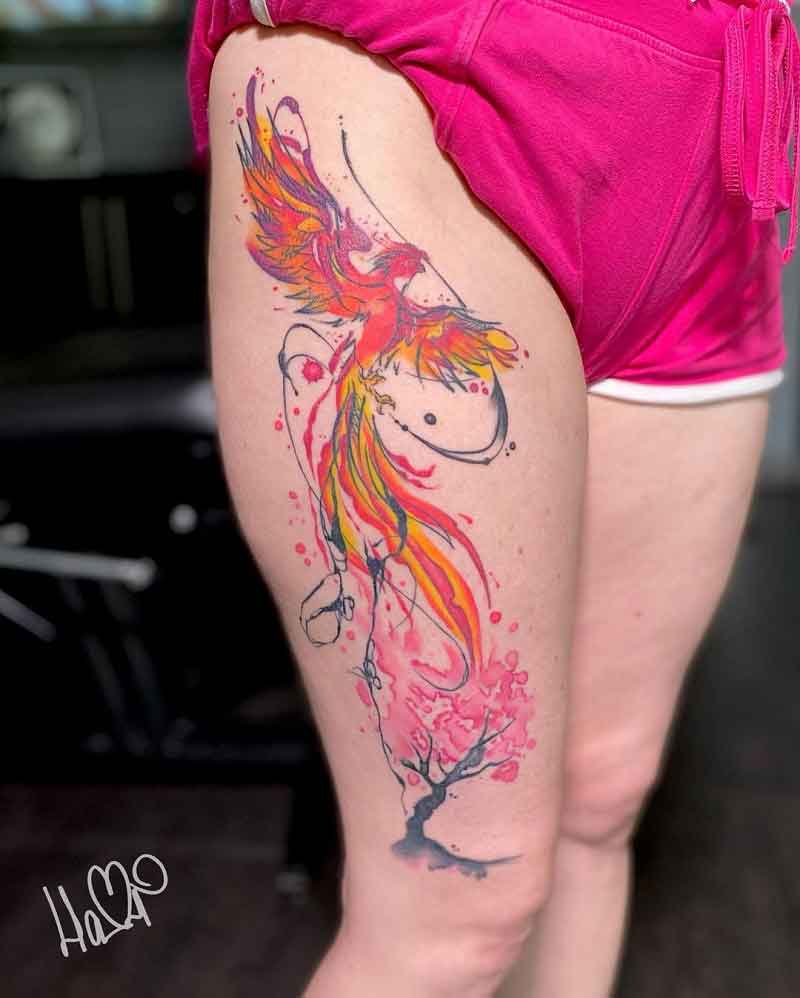 #21: 
Sakura Cherry Blossom Tree Tattoo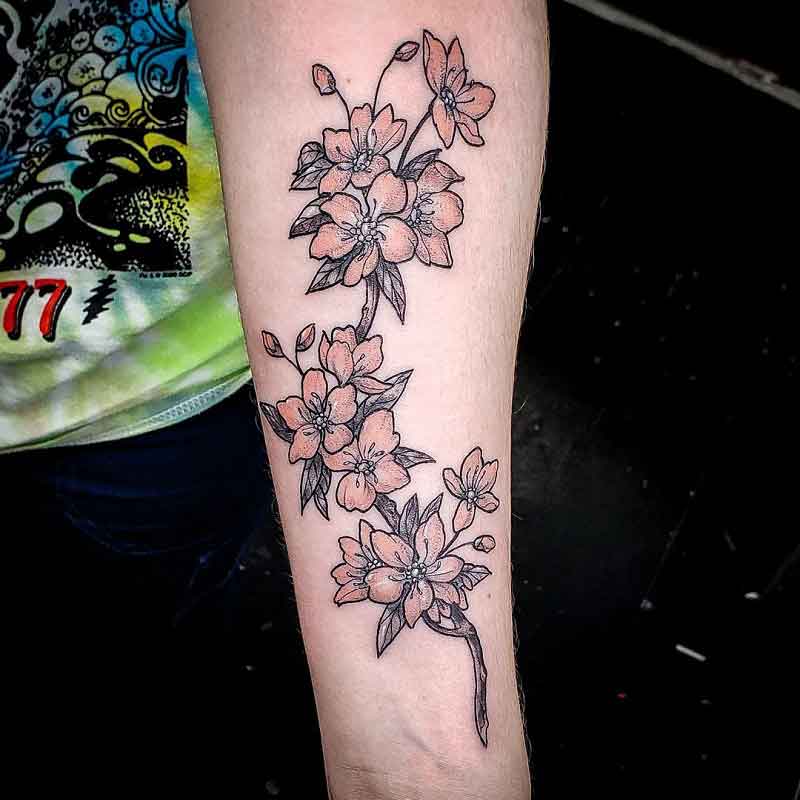 #22:
Swindon Cherry Blossom Tree Tattoo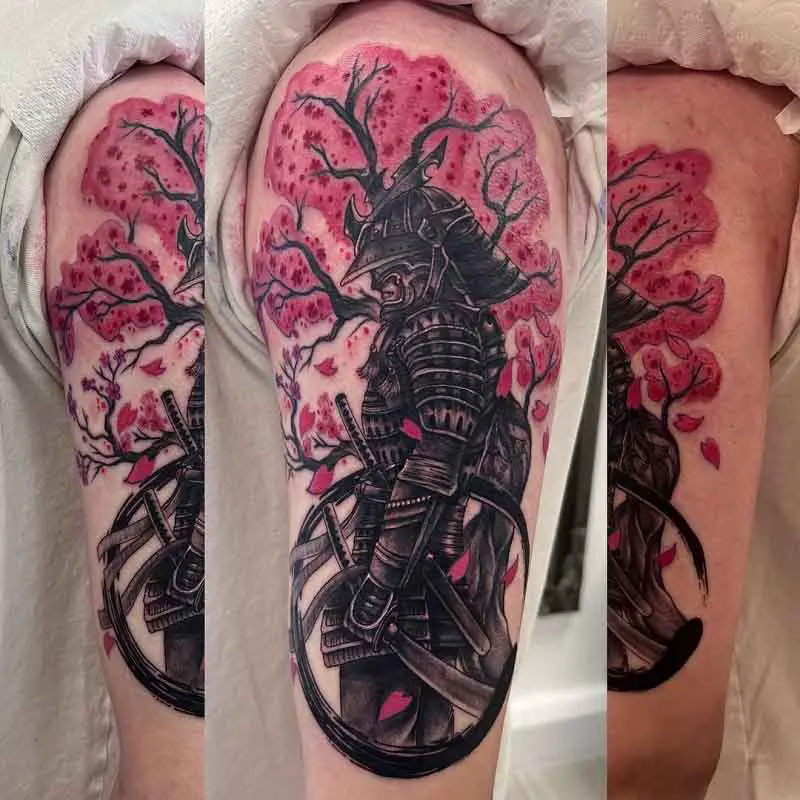 #23:
Realism Cherry Blossom Tree Tattoo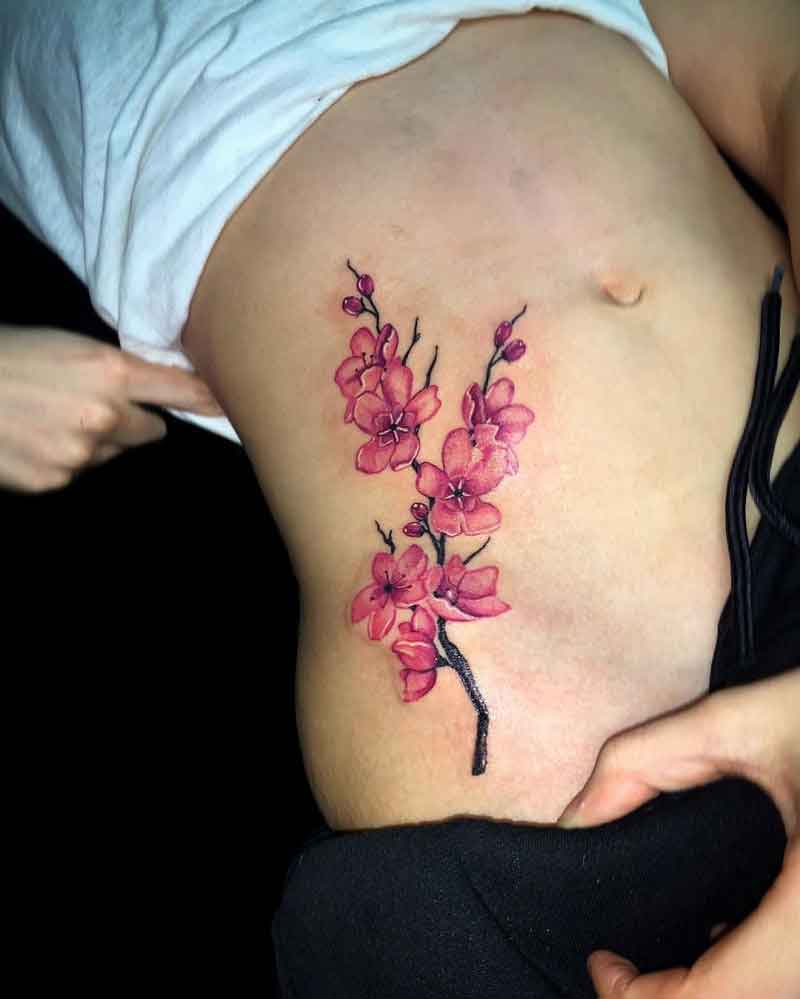 #24:
Black And Grey Cherry Blossom Tree Tattoo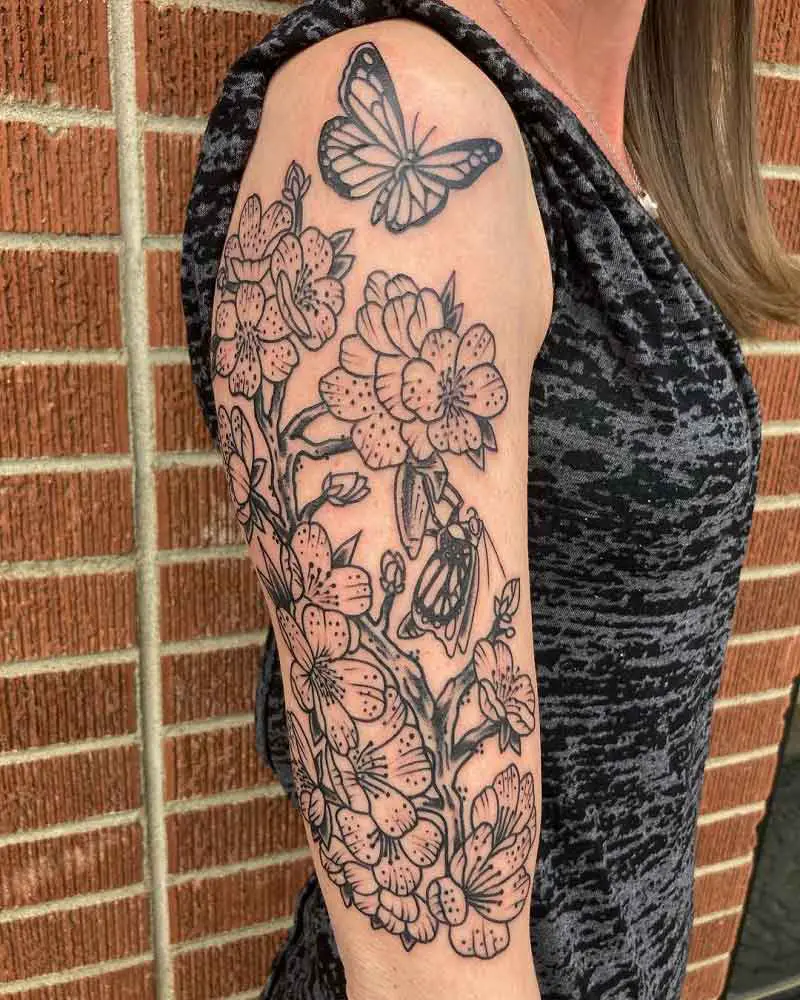 #25:
Dragonfly Cherry Blossom Tree Tattoo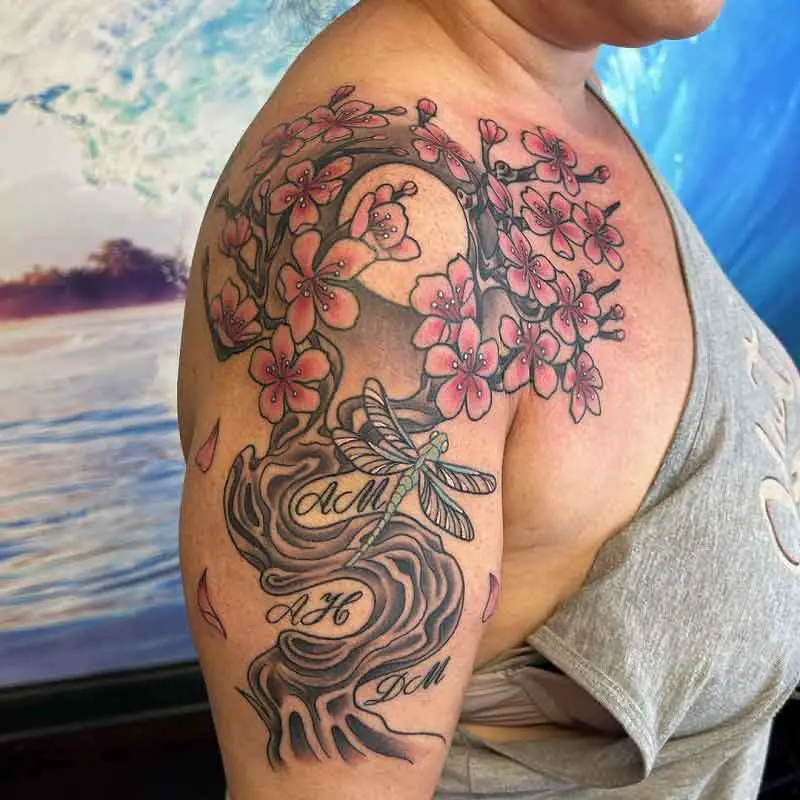 #26:
Huming Bird Cherry Blossom Tree Tattoo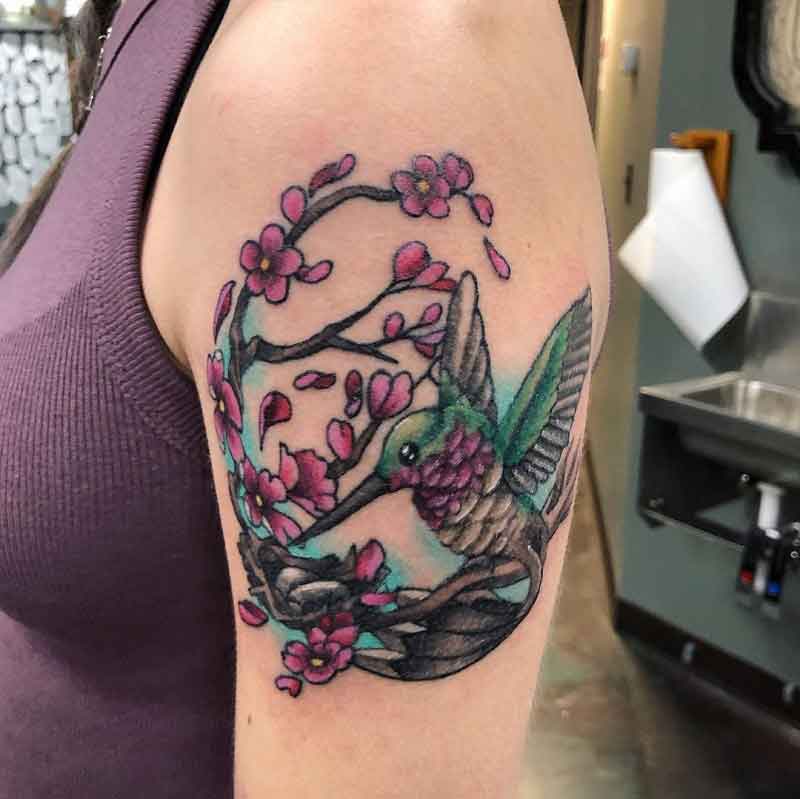 #27:
Water Color Cherry Blossom Tree Tattoo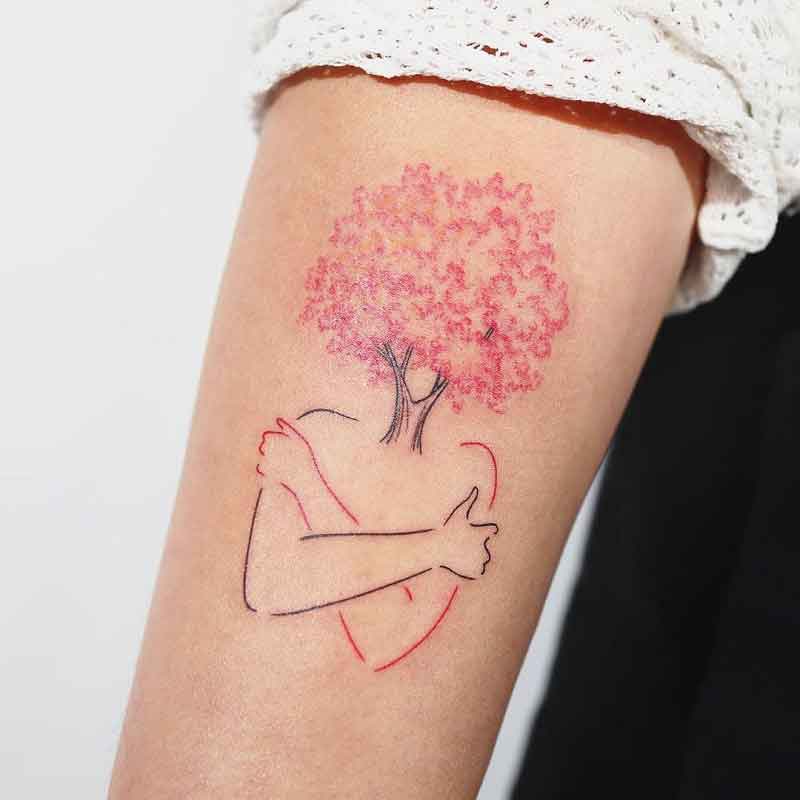 #28:
Traditional Cherry Blossom Tree Tattoo
#29:
Butterfly Cherry Blossom Tree Tattoo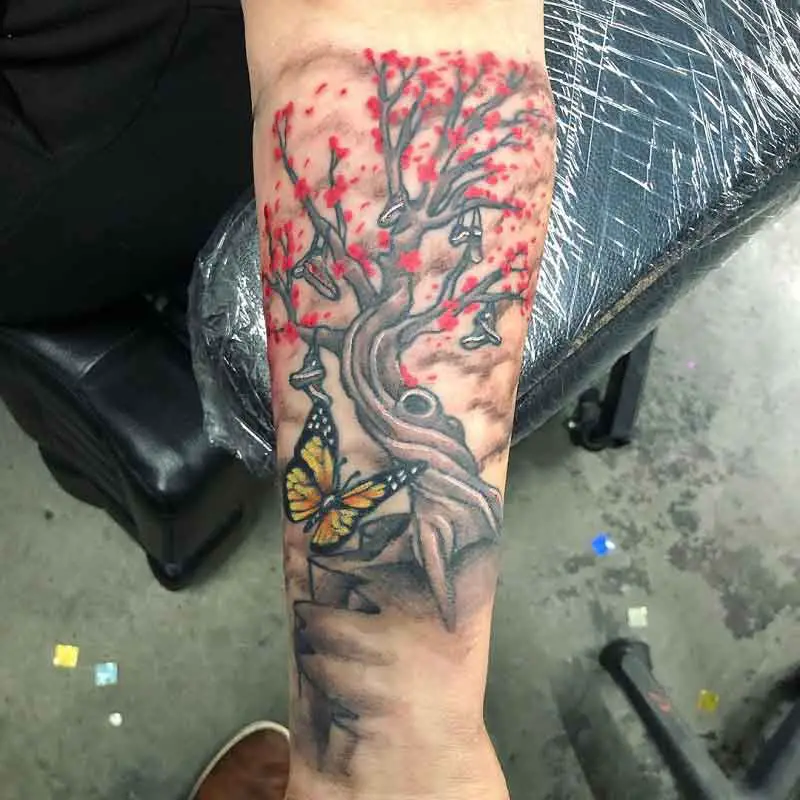 #30:
Orem Cherry Blossom Tree Tattoo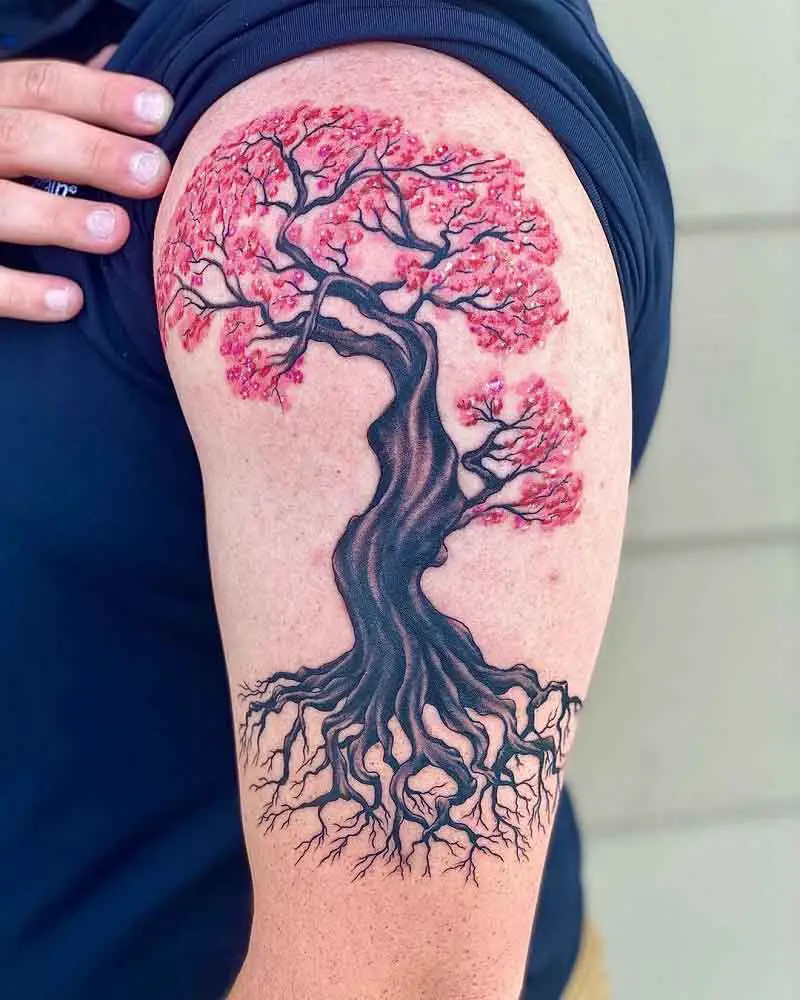 #31:
Panda Cherry Blossom Tree Tattoo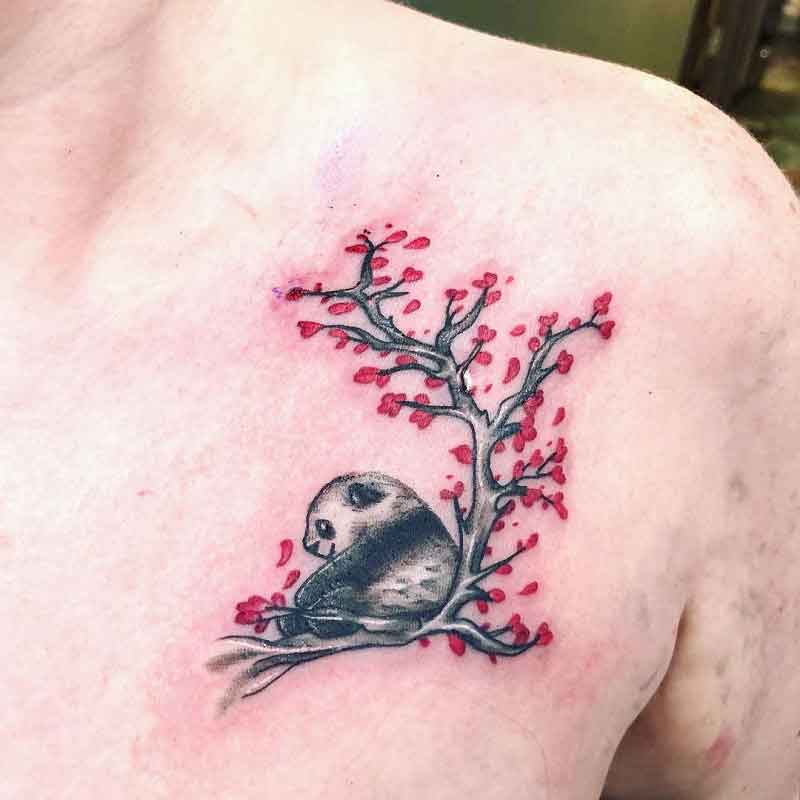 #32:
Japanese Cherry Blossom Tree Tattoo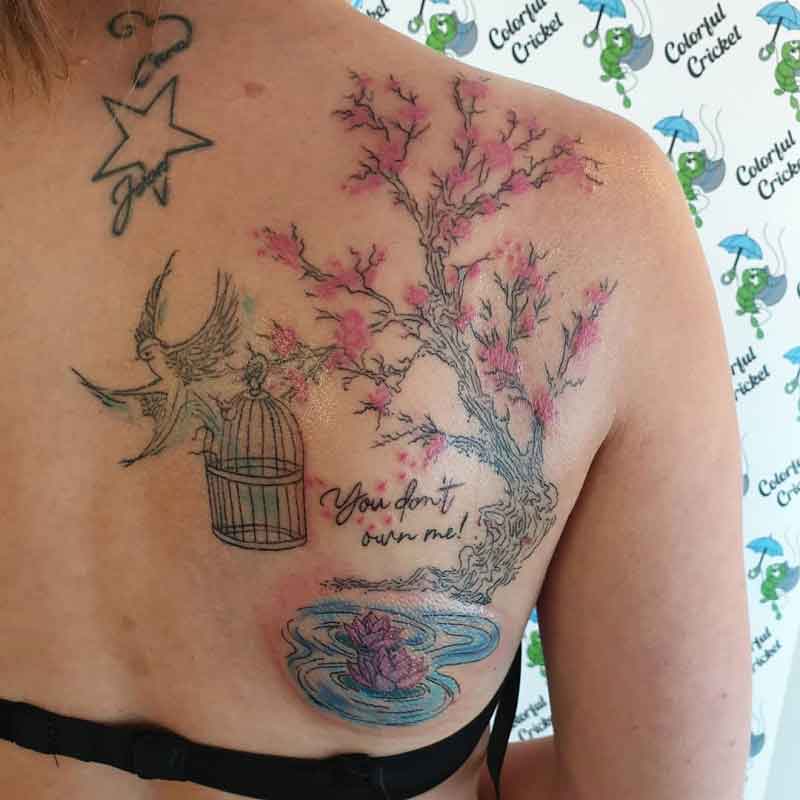 #33:
Cherry Blossom Tree Side Tattoo
#34:
Saturnia Cherry Blossom Tree Tattoo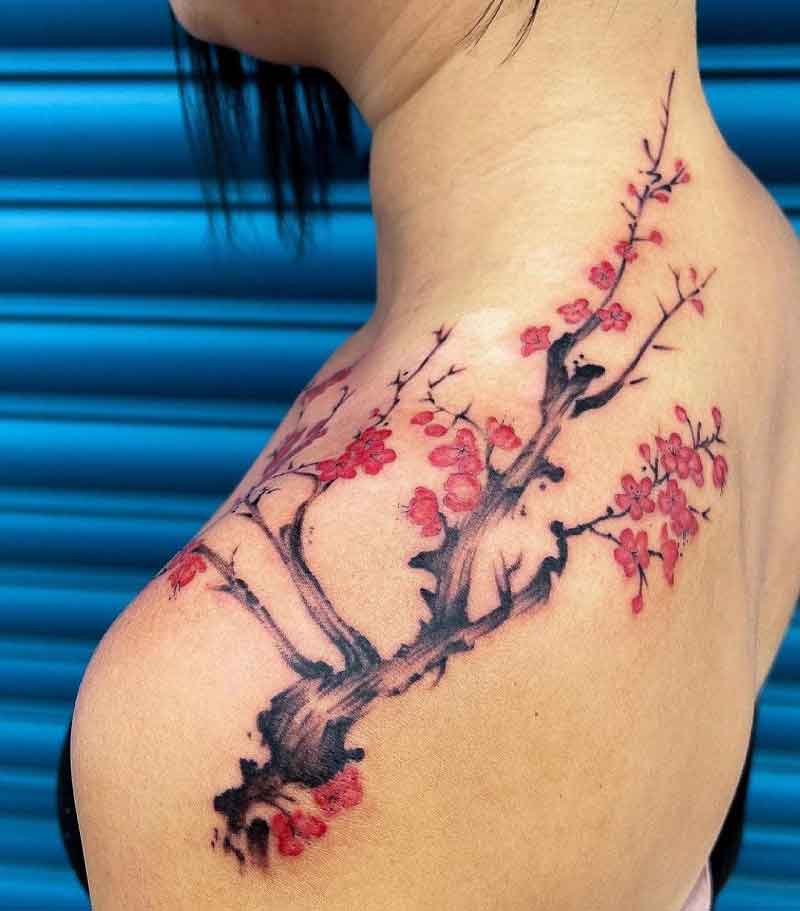 #35:
Mount Fuji Cherry Blossom Tree Tattoo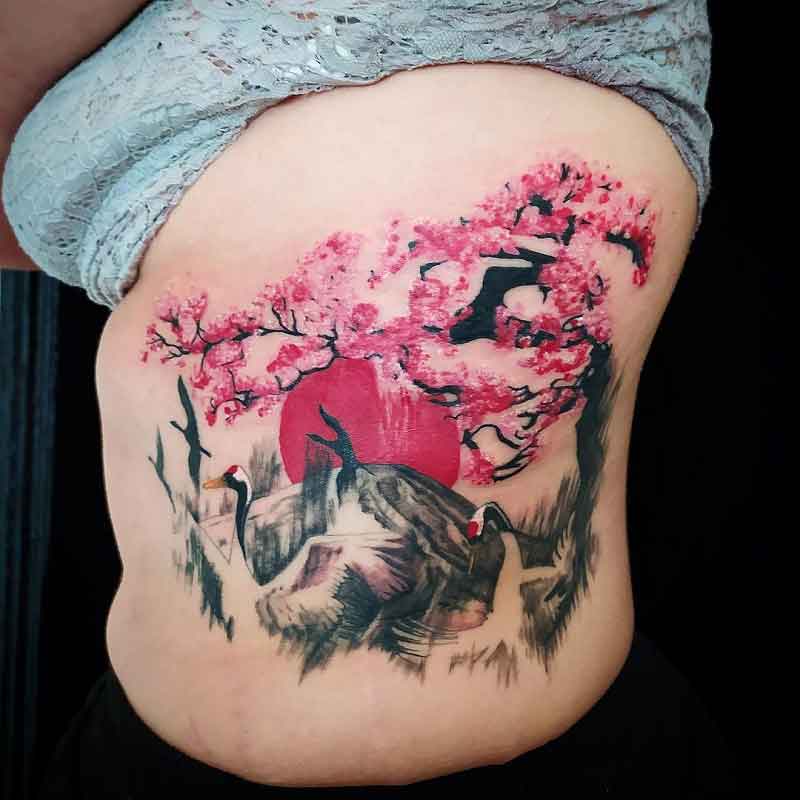 #36:
Fine Line Cherry Blossom Tree Tattoo
#37:
Manga Cherry Blossom Tree Tattoo
#38:
Owl Family Cherry Blossom Tree Tattoo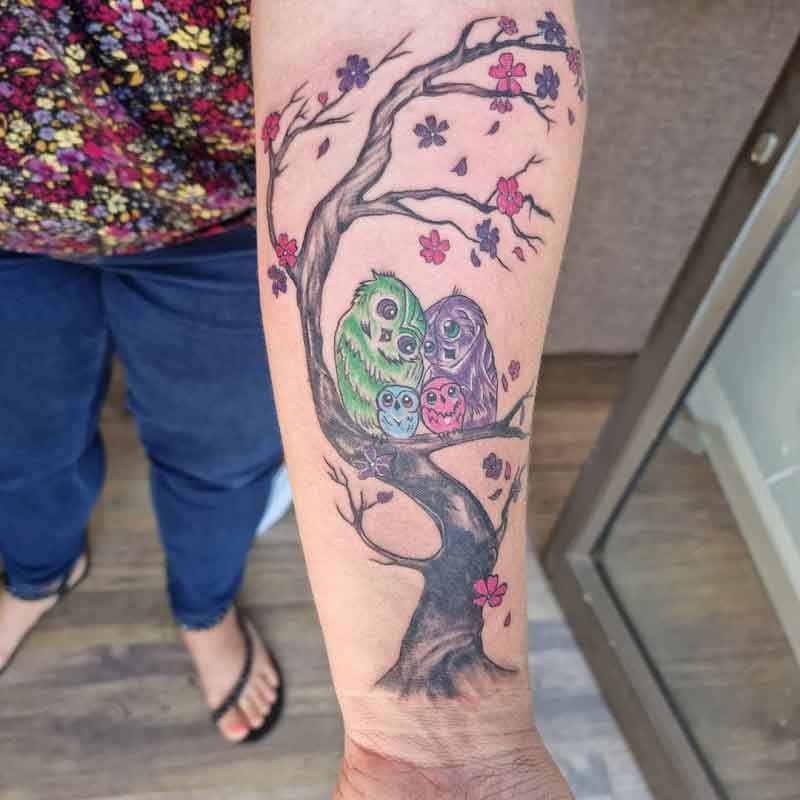 #39:
Blue Cherry Blossom Tree Tattoo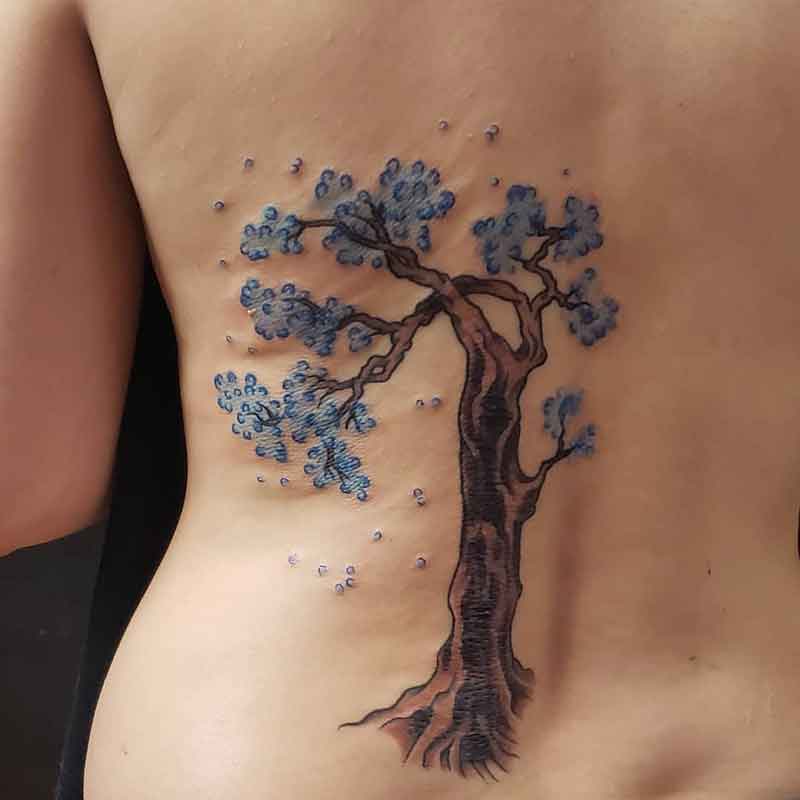 #40:
Life And Death Cherry Blossom Tree Tattoo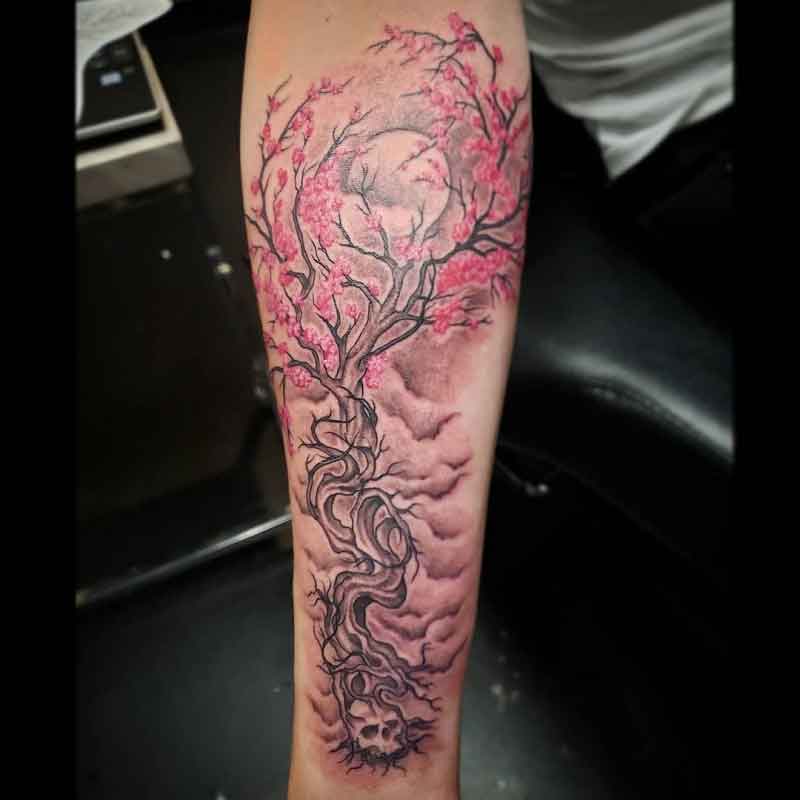 #41:
Chinese Cherry Blossom Tree Tattoo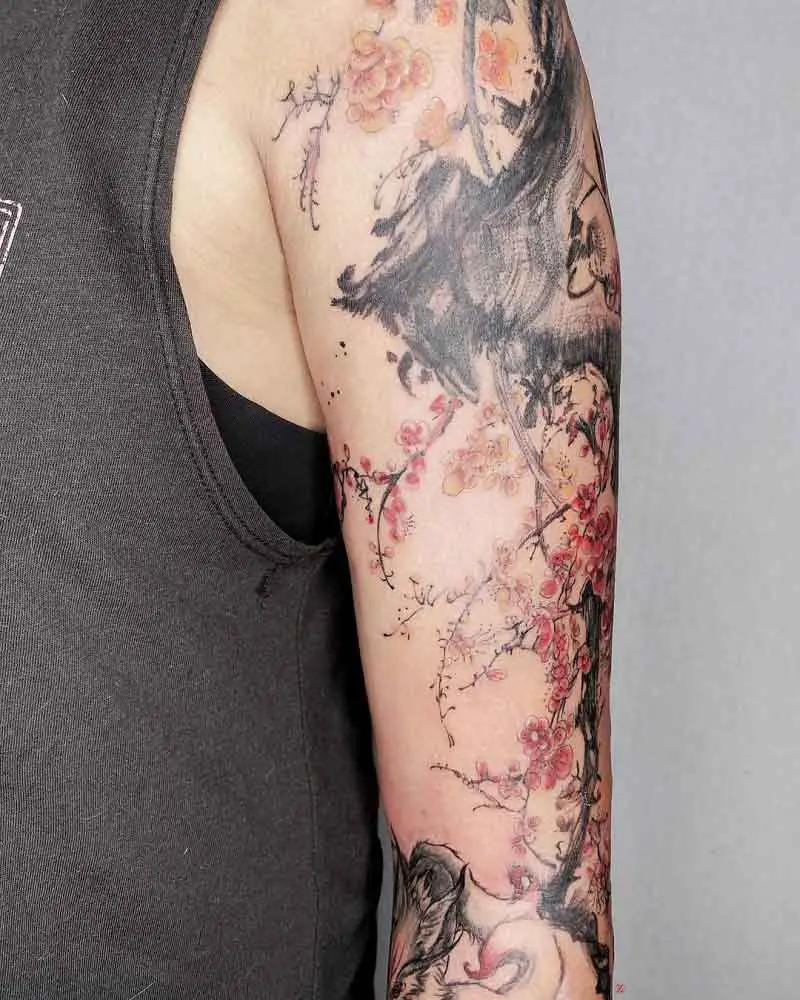 #42:
Hawaii Cherry Blossom Tree Tattoo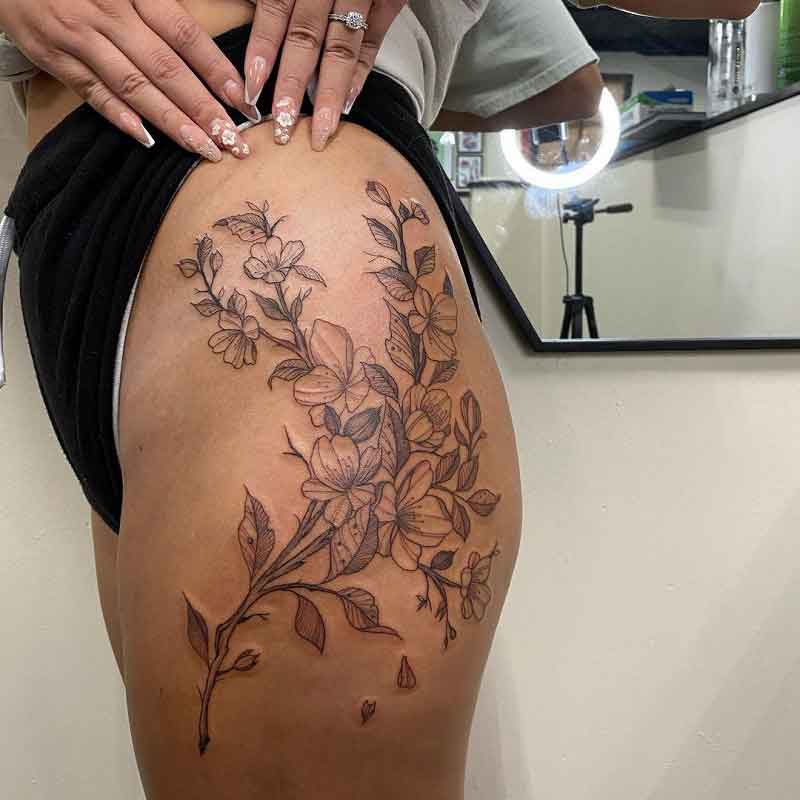 #43:
Ying Yang Cherry Blossom Tree Tattoo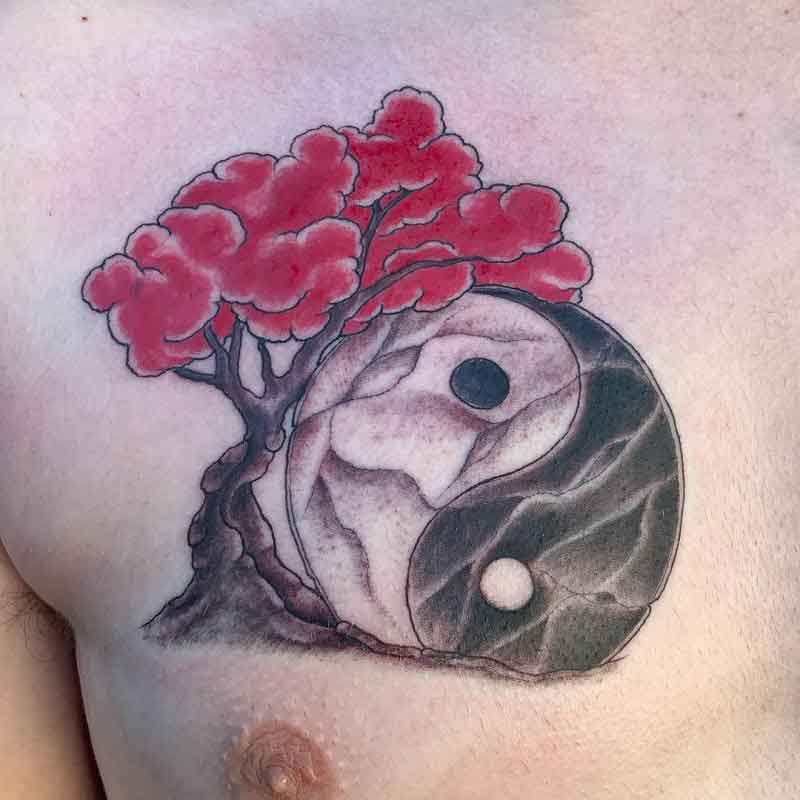 #44:
Bonsai Cherry Blossom Tree Tattoo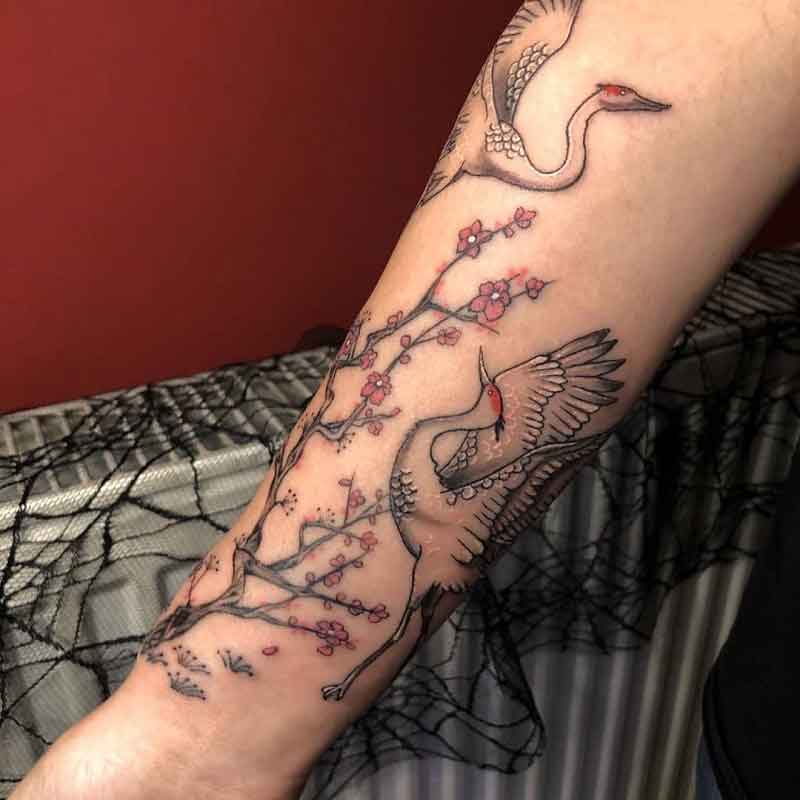 #45:
Black Lines Cherry Blossom Tree Tattoo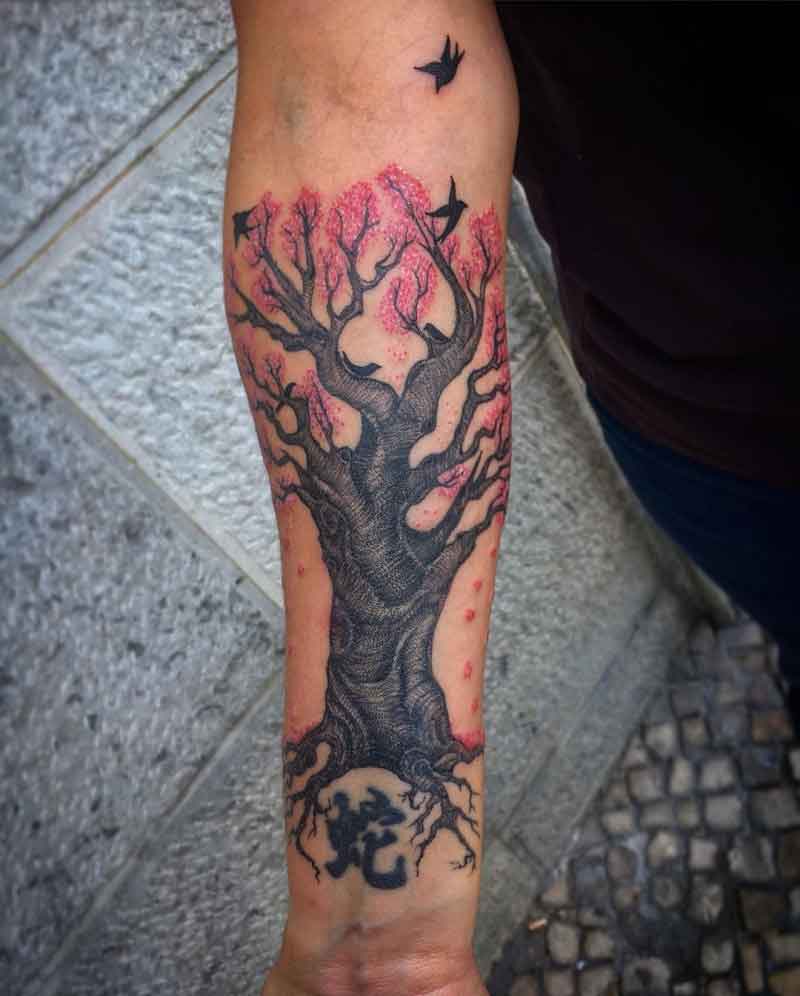 #46:
Fish Cherry Blossom Tree Tattoo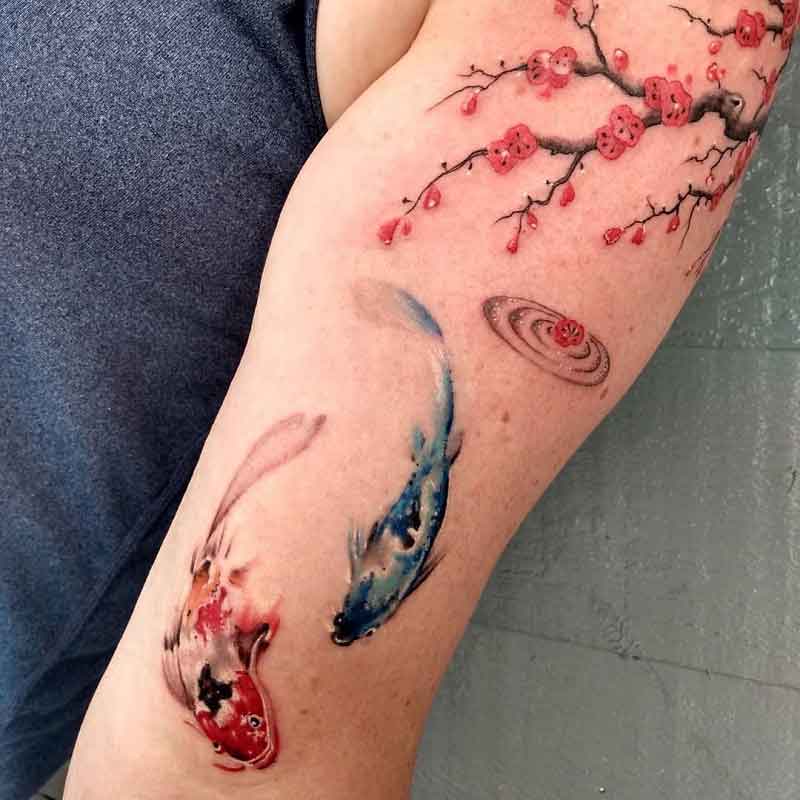 #47:
Floral Cherry Blossom Tree Tattoo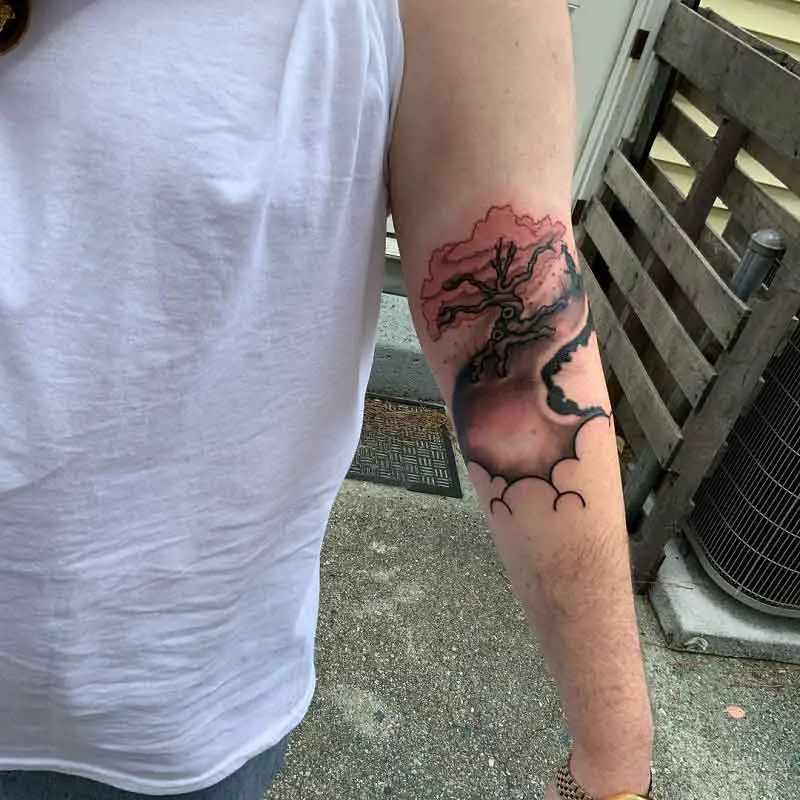 #48:
Proud Black Woman Cherry Blossom Tree Tattoo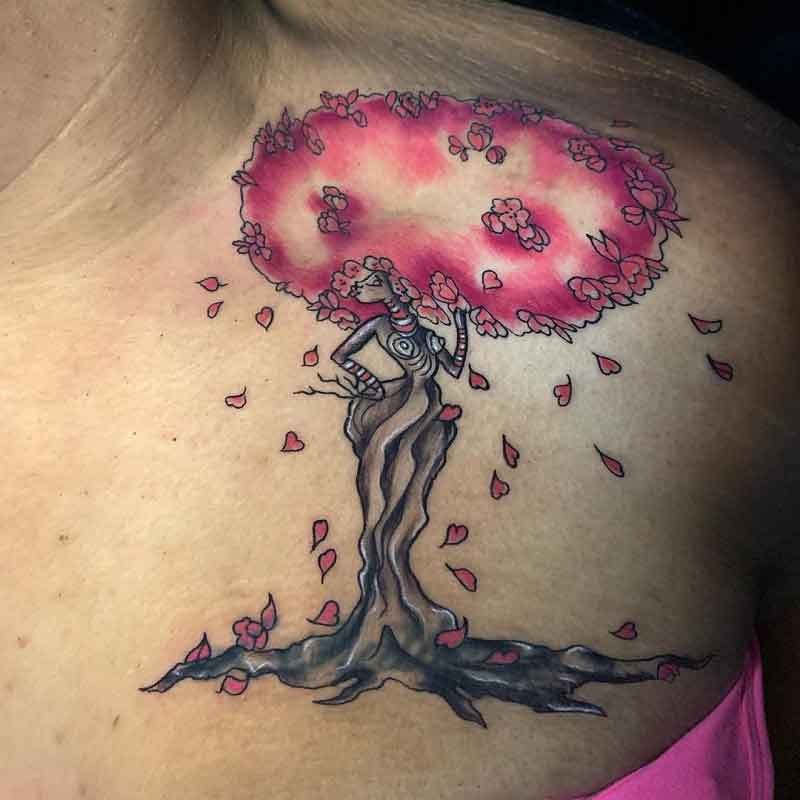 #49:
Swing Cherry Blossom Tree Tattoo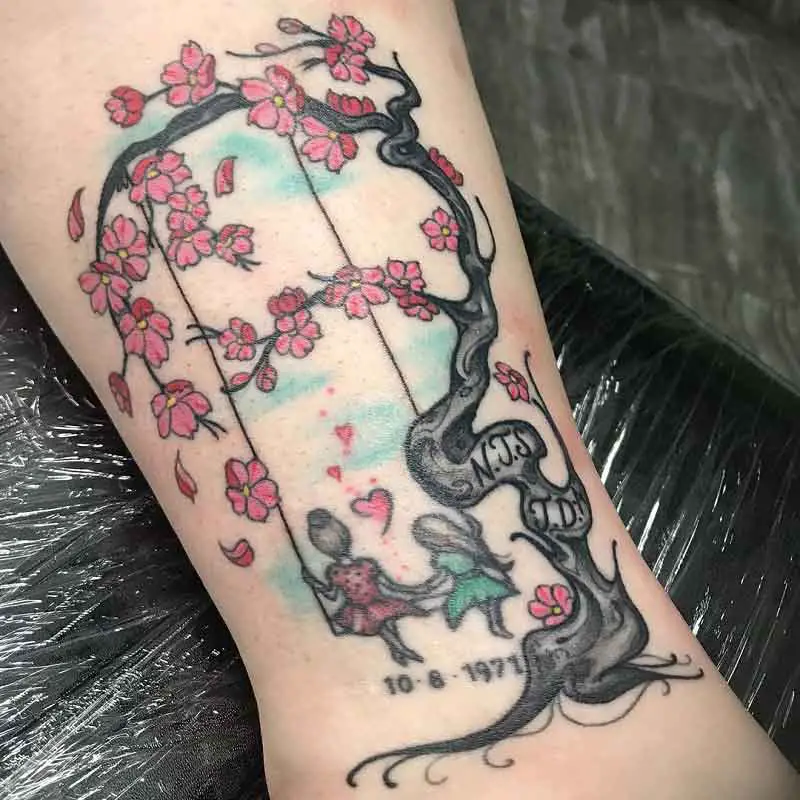 #50:
Mythology Cherry Blossom Tree Tattoo