Wonder what could be a worldly and poignant way to honor your father? We believe memorial tattoos for dad are perfect to show your love and admiration for your real-life role model. Dedication tattoos are a totally progressive thing to show the eternal bond shared between a child and parents.
And while parents in past used to disapprove the tattoos, the trend is rapidly changing. From bright and bold to black and white, memorial tattoos that honor dads are very inspiring. A lot of times, people believe that memorial tattoos are only to remember fathers after death. However, that's not exactly the thing. You can honor dad by getting a tattoo anytime. And if he is a cool guy who loves to have tattoos a matching tattoo would be amazing.
Design Ideas For Memorial Tattoos For Dad To Ink Anytime
As for the designs, the ideas are limitless. From simple quotes to sentimental scenes and symbols, funny doodles crosses, and more, there is a design to represent him for you. You can choose your father's favorite piece of manly equipment such as his tools, hat or boots, a memorabilia or anything that represent him to revel in the masculinity of your patriarch. You can also include the dates for a loving reminder of his presence. If you need some serious inspiration then this list of 10 memorial tattoos for dads is surely going to help.
#1: Memorial Arm Tattoos For Dad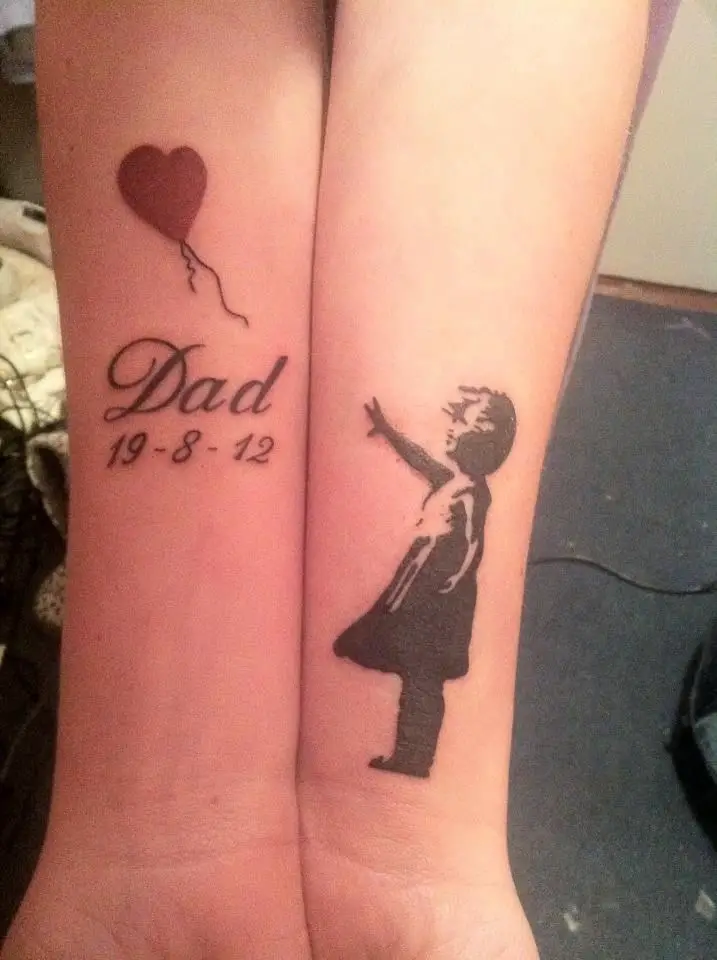 Two synchronized tattoos showcasing a beautiful moment make this picture worth a million. The 'Dad' written on one arm with the date and a balloon is good but when it is combined with the image of the little girl trying to chase the balloon, on the other hand, it makes a complete sense.
#2: A Shoulder Memorial Tattoo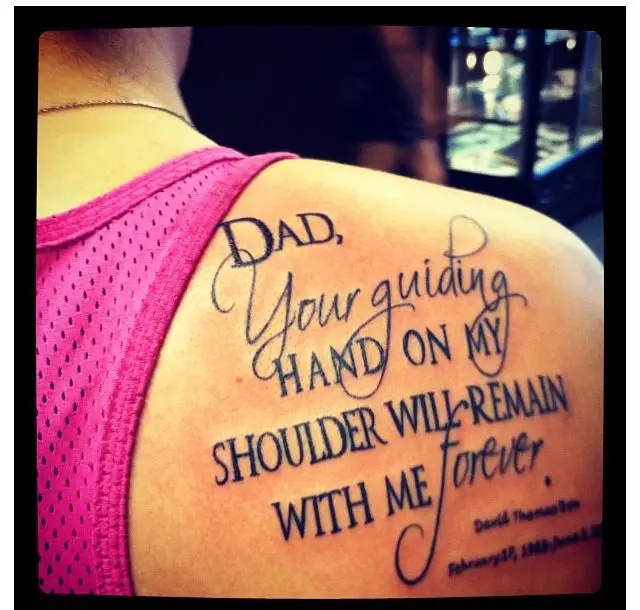 Quotes are always good for a tattoo. With a meaningful quote like this along with the name and date can be a very personal way to show you remember him every moment. We love the idea of using different fonts in one tattoo. It breaks the monotony and makes the tattoo more interesting.
#3: Dad Cross Remembrance Tattoo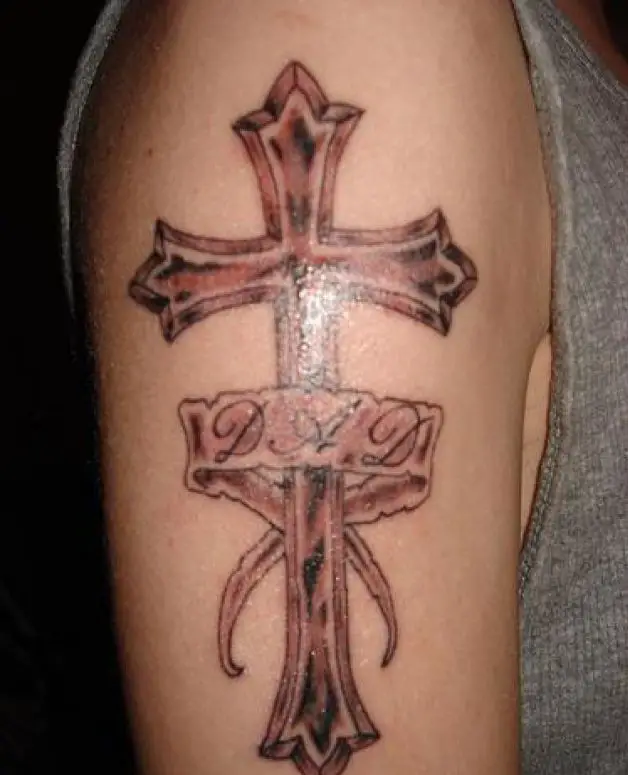 Simple yet meaningful, this cross tattoo for dad is great to say that you believe in him as much as you do in God. And he is always with you. While the shades of brown look good for such a classy sleeve tattoo, you can use your own imagination to enhance the look or to add your personalized touch to the design.
#4: Hat And Boots Memorial Tattoo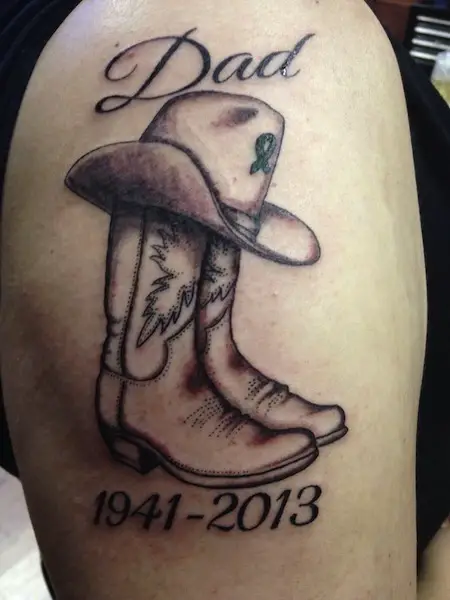 What an interesting and significant way to remember your dad. This guy's dad who left the world in 2013 must have a special cowboy hat and the boots. The design is so clear and cleanly done with minimal colors. We love the details, the placement, and even the theme. You can also choose a special thing or two that belongs to your father for inking. It's very interesting!
#5: Remarkable Memorial Tattoo For Dad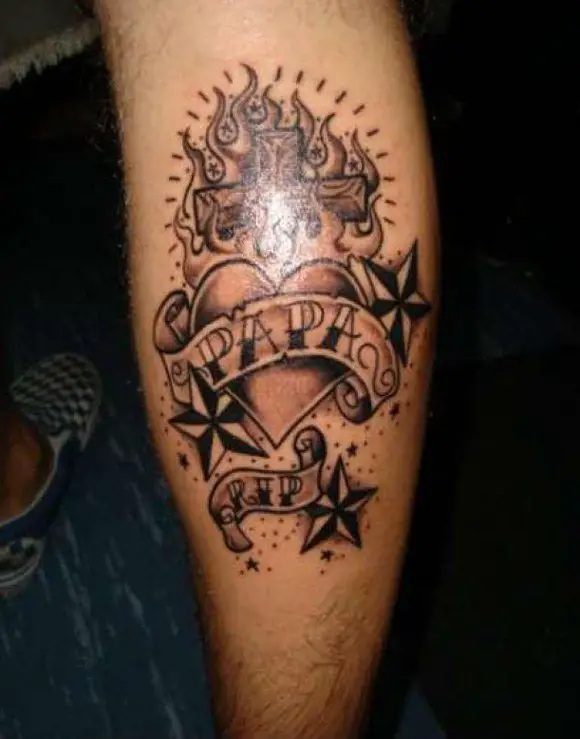 This tattoo is full of elements and inspirations. It has the fire, the cross, the stars, a heart and definitely the father in the center of everything. It clearly reflects that the guy loves his dad and always wanted him to be there by his side.
#6: Fishing Hook Memorial Tattoo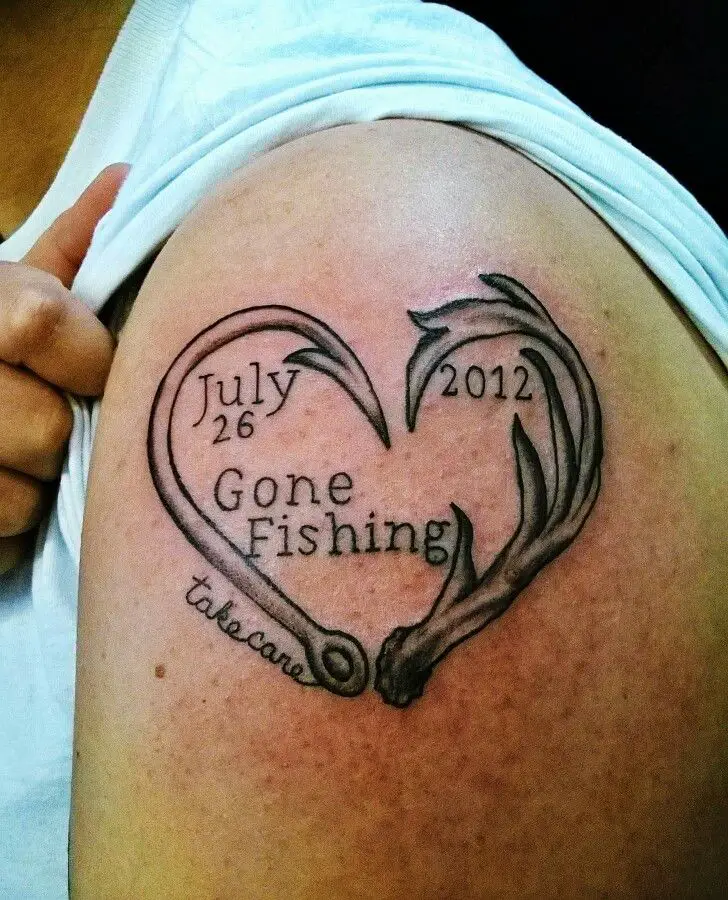 Here is another version of a personalized memorial tattoo that signifies a special event. Though it reminds of the grieve moment, it is an example of how you can include any moment into a tattoo. The fishing hooks might not be done well but they clear what would have happened.
#7: Beautiful Quote Tattoo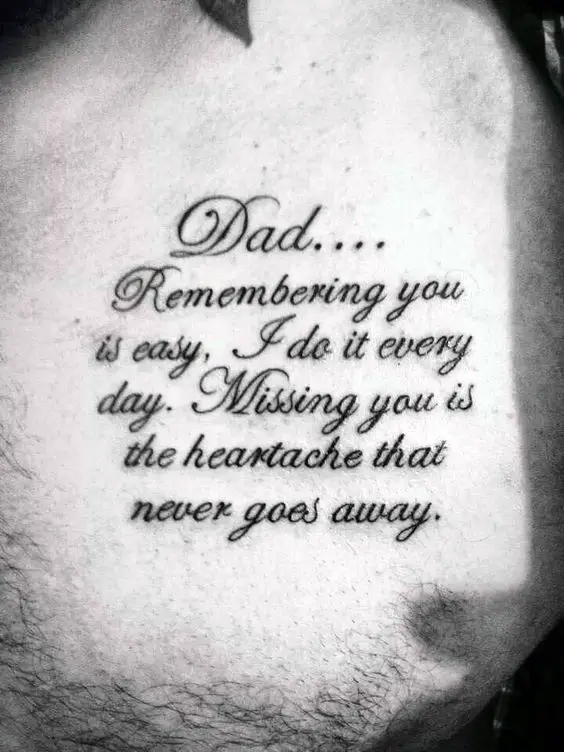 Both the quote and the tattoo are heartwarming. It is impossible not to remember your dad and when he is around you through his deeds and blessing, there is no point to miss him. This tattoo is simple, straight and clear.
#8: Dog Tag Memorial Tattoo For Dad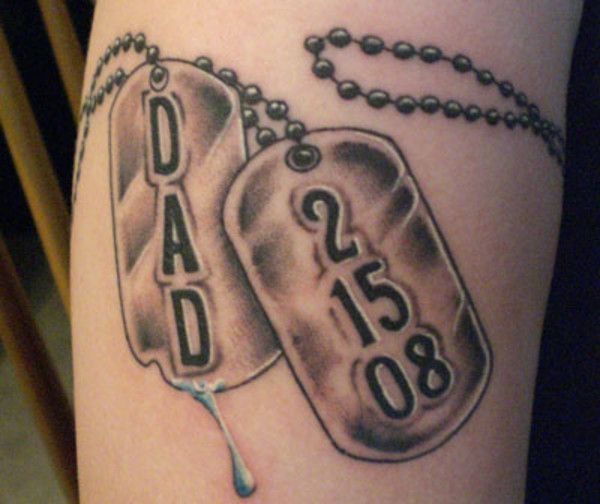 This is a simple yet precise tattoo to remember him. With two dog tags done beautifully and sketched with earthy tones, the tattoo is lovely. You can give your personal touch to the design and ay add colors to it.
#9: The Birds And The Quote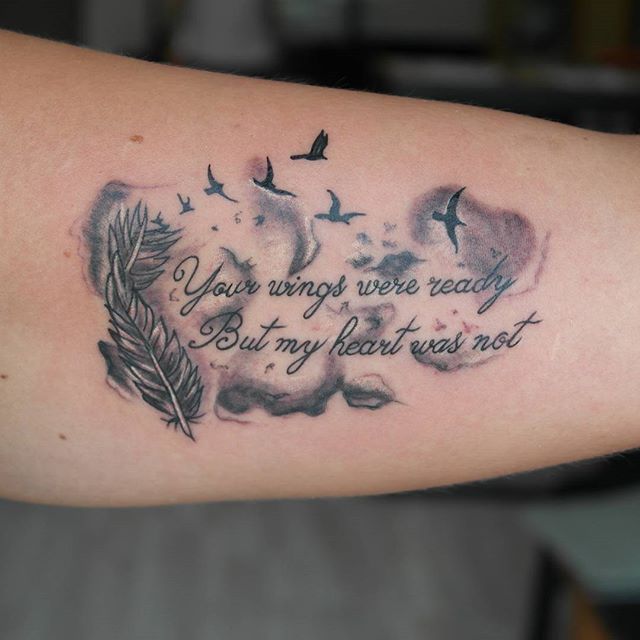 'Your wings were ready but my heart was not' – a simple message that reflects the state of mind of the tattoo bearer. With the flying birds and the dark sky in the background, this memorial tattoo for dad is beautiful and inspiring.
#10: Cross With Date Memorial Tattoo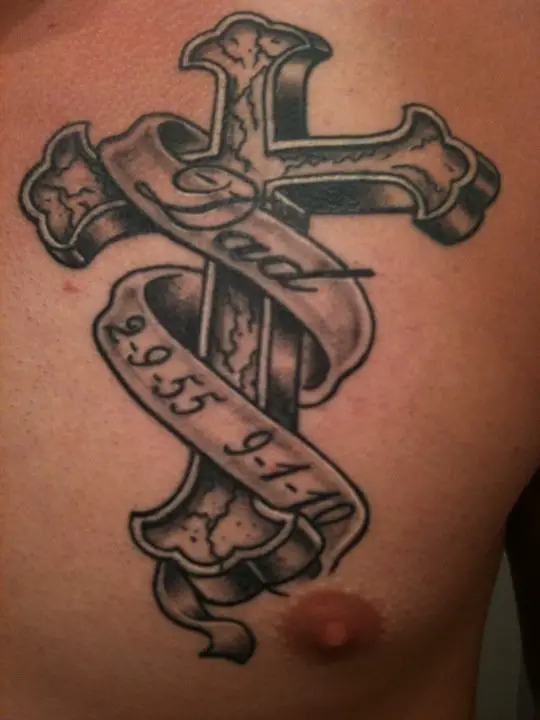 #11: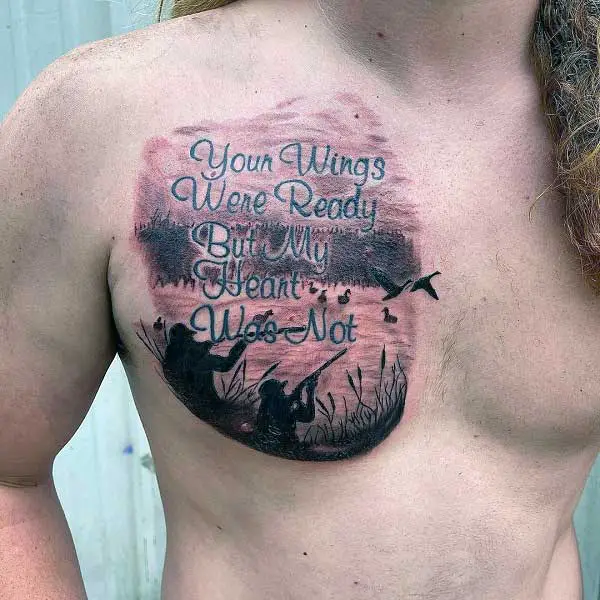 #12: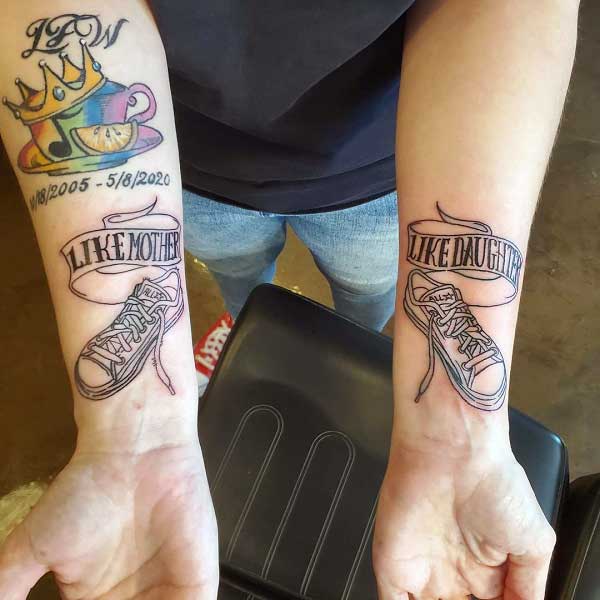 #13: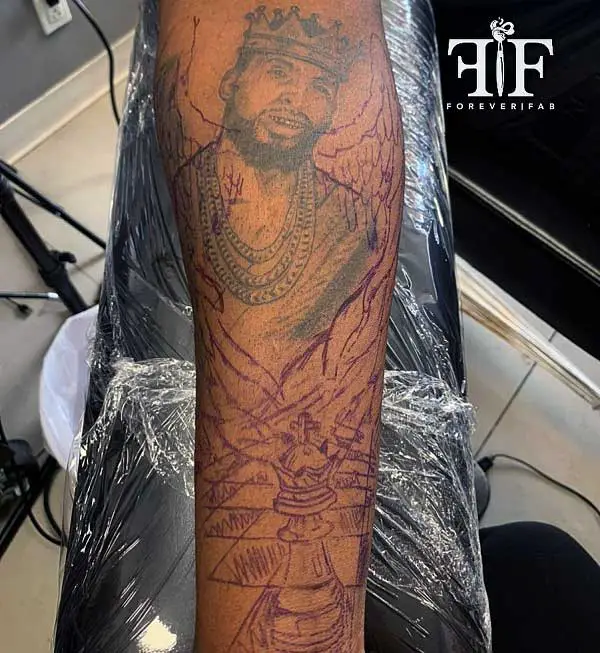 #14: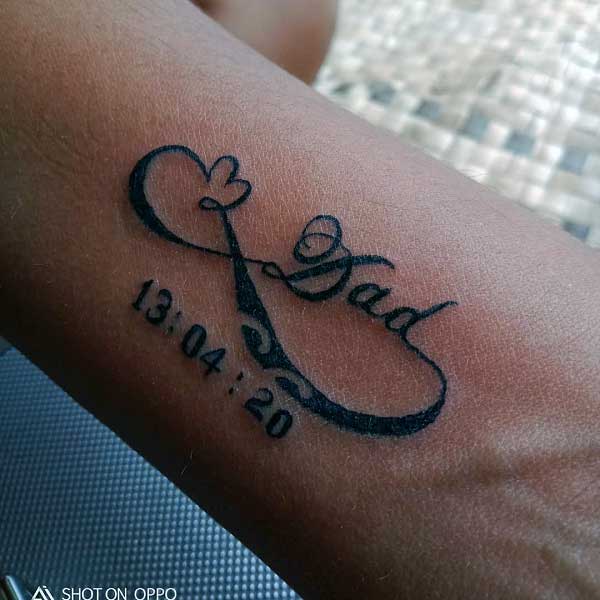 #15: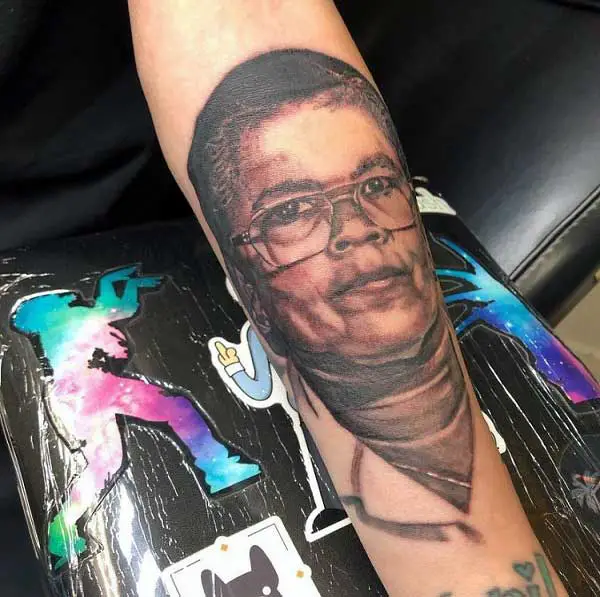 #16: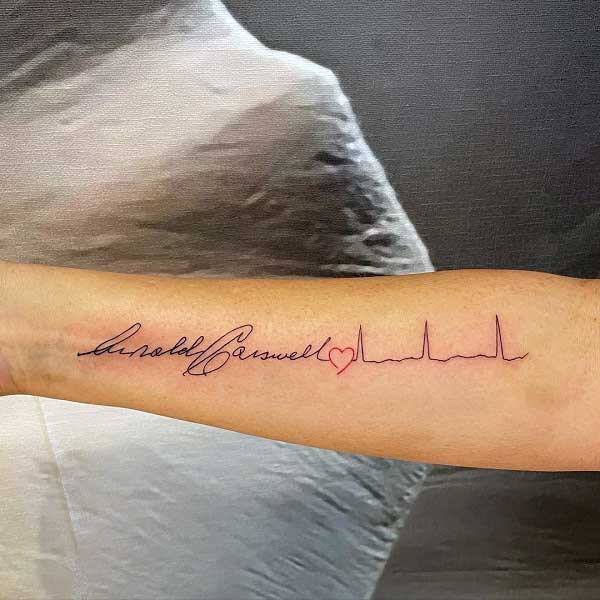 #17: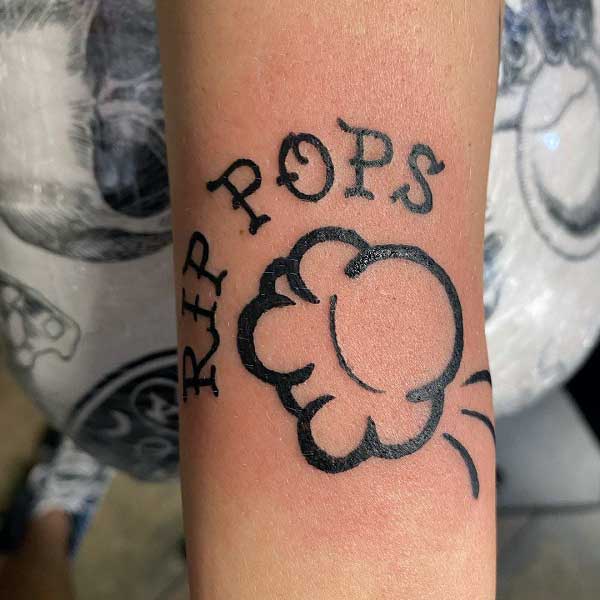 #18: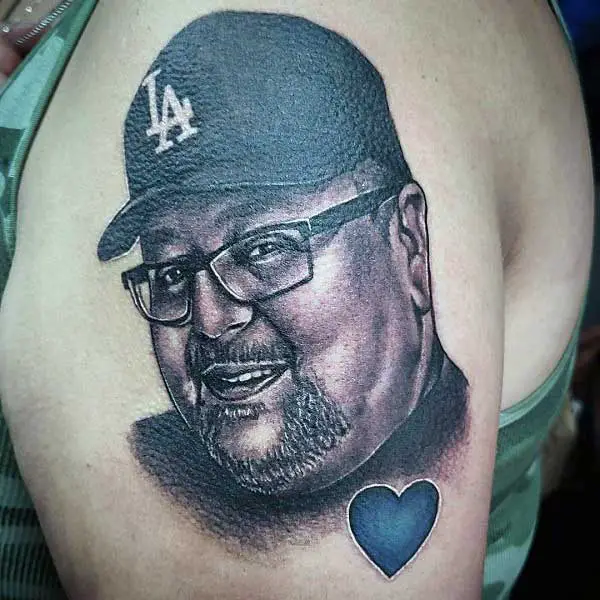 #19: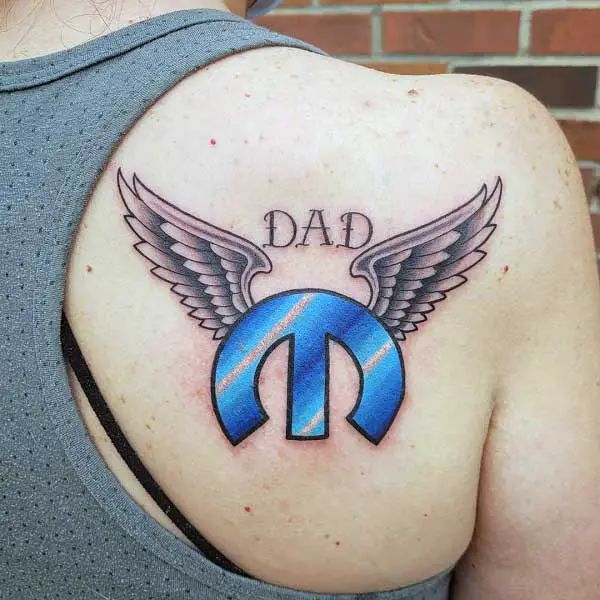 #20: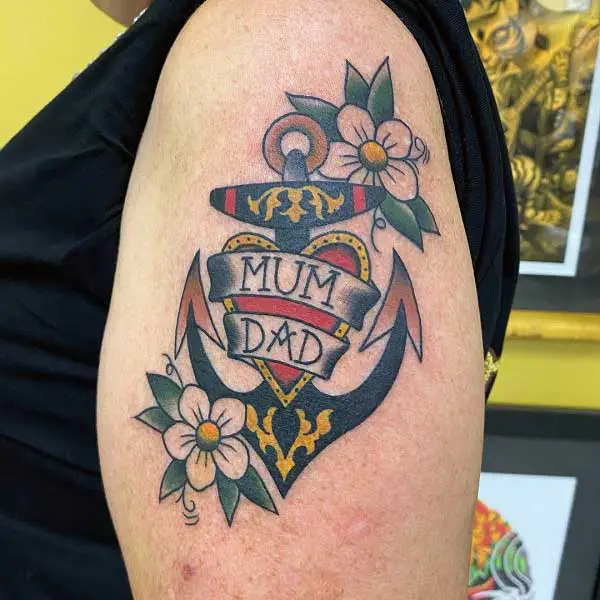 #21: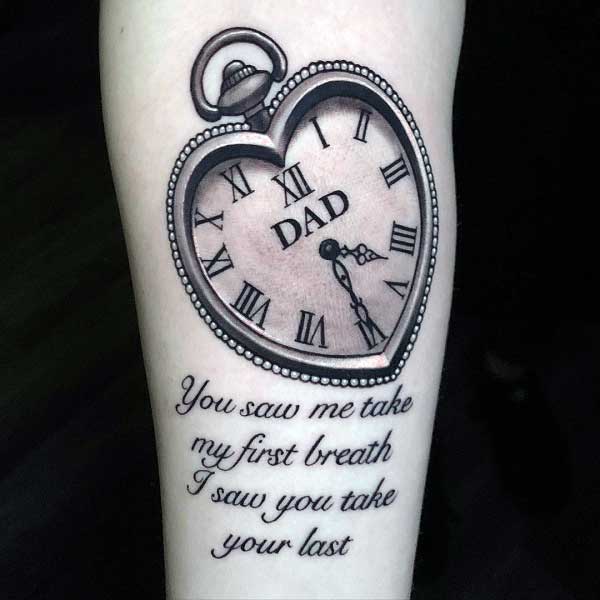 #22: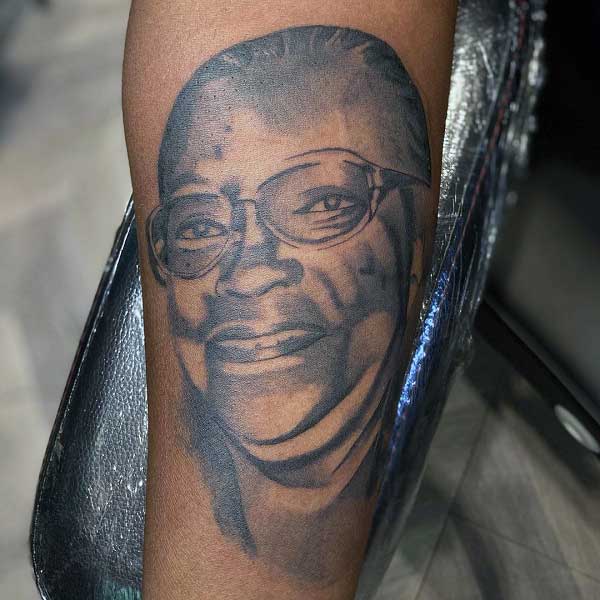 #23: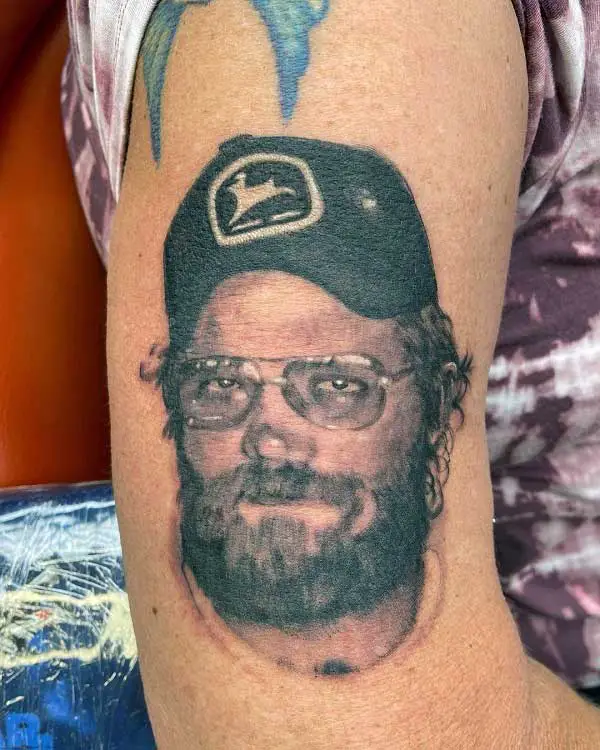 #24: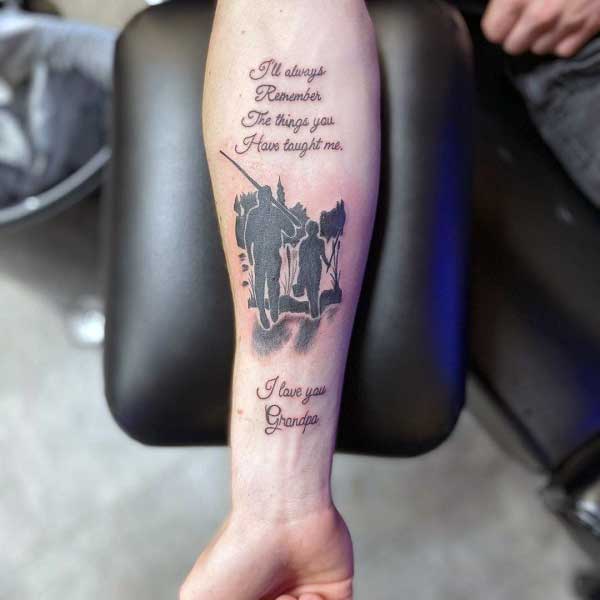 #25: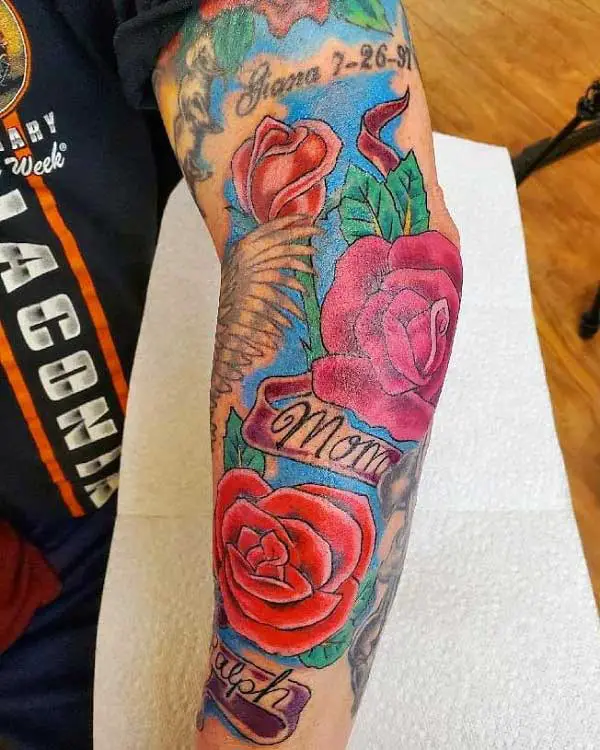 #26: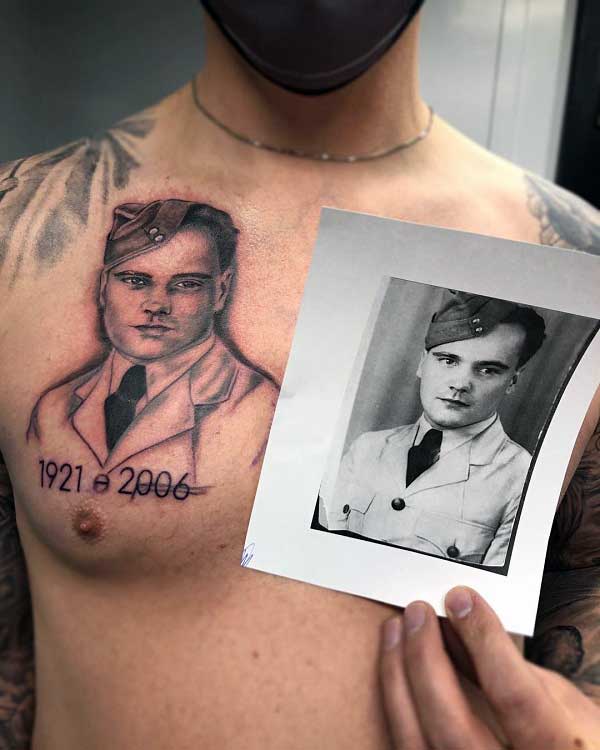 #27: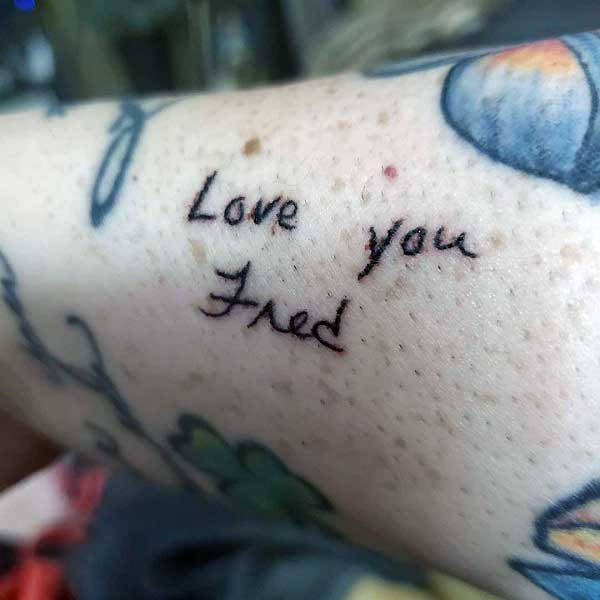 #28: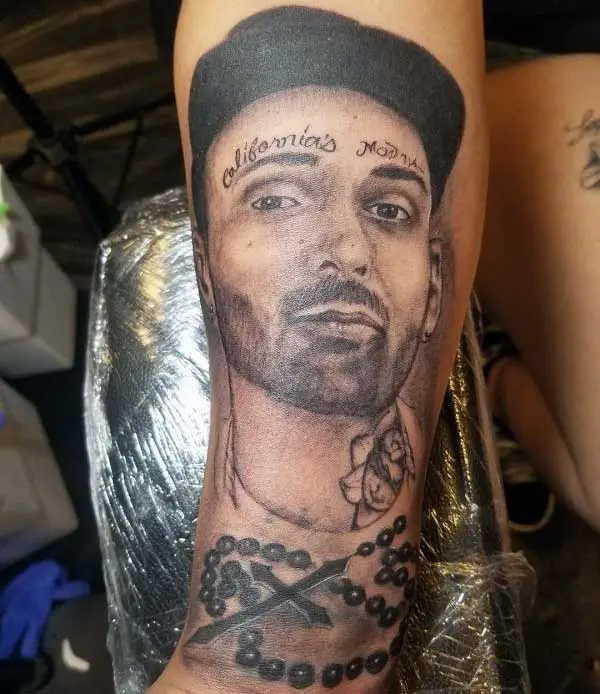 #29: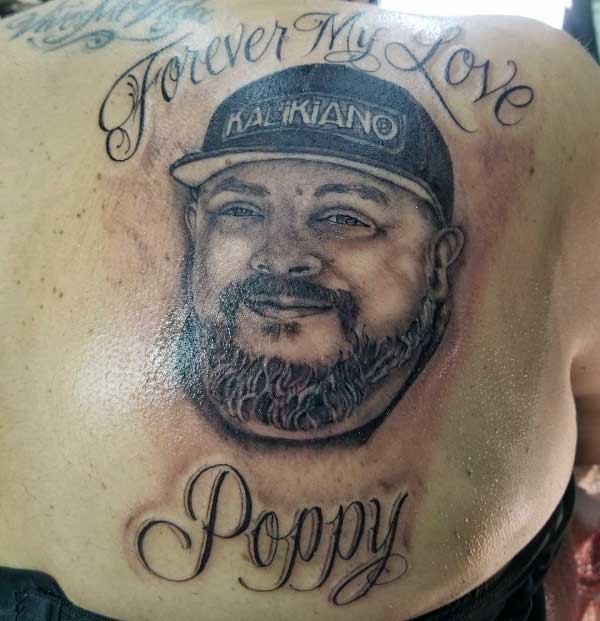 #30: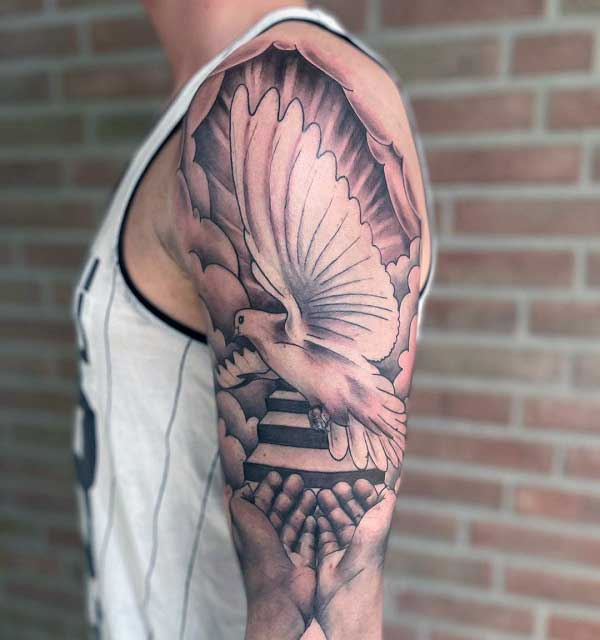 #31: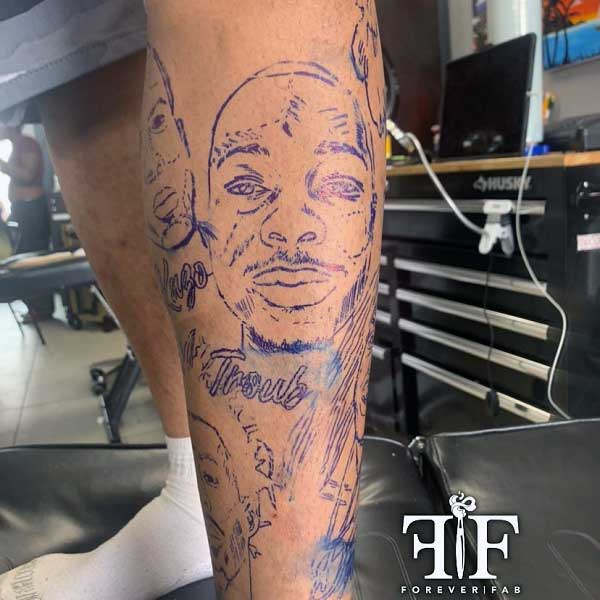 #32: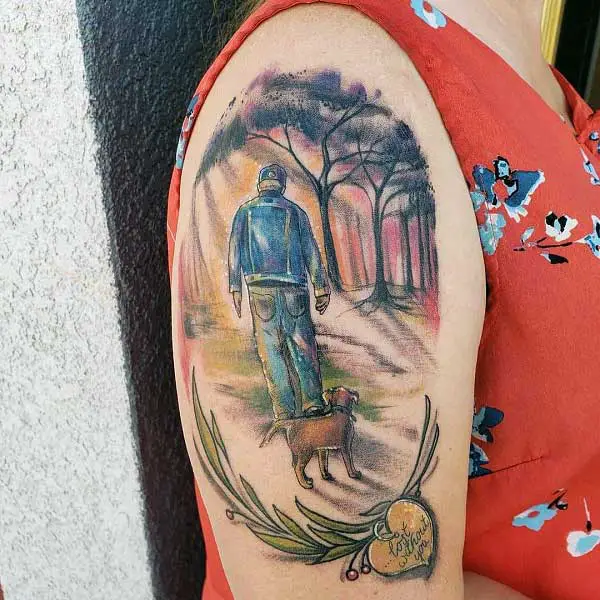 #33: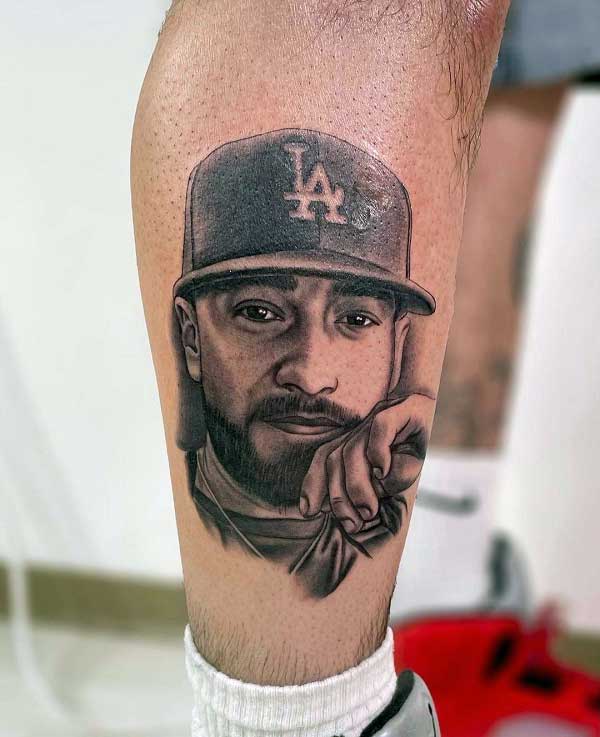 #34: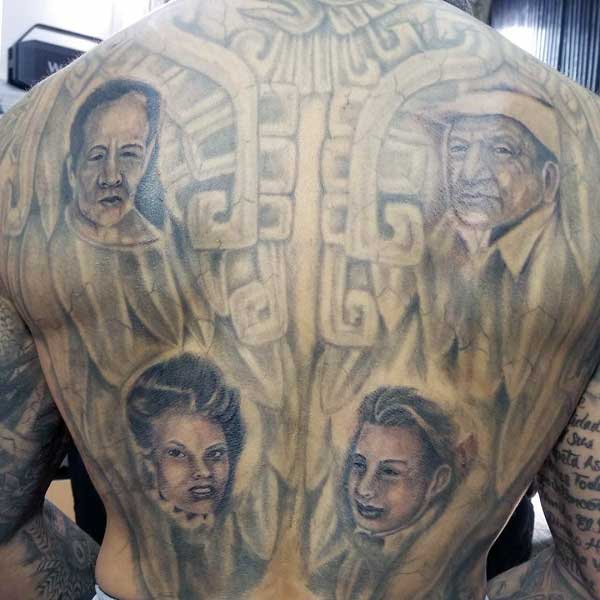 #35: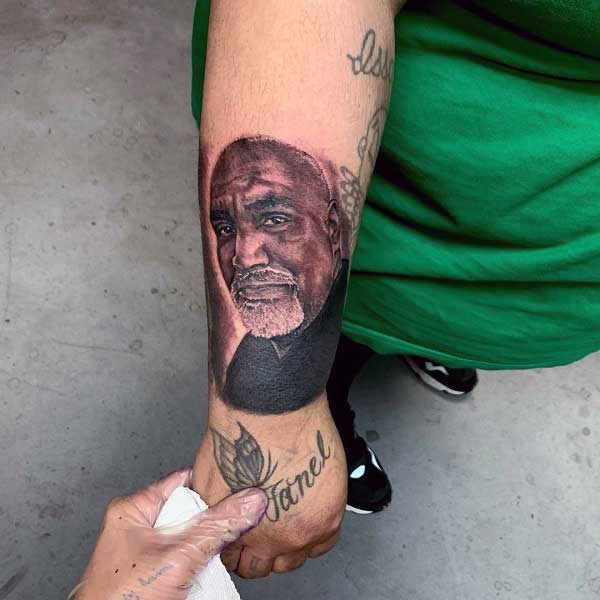 #36: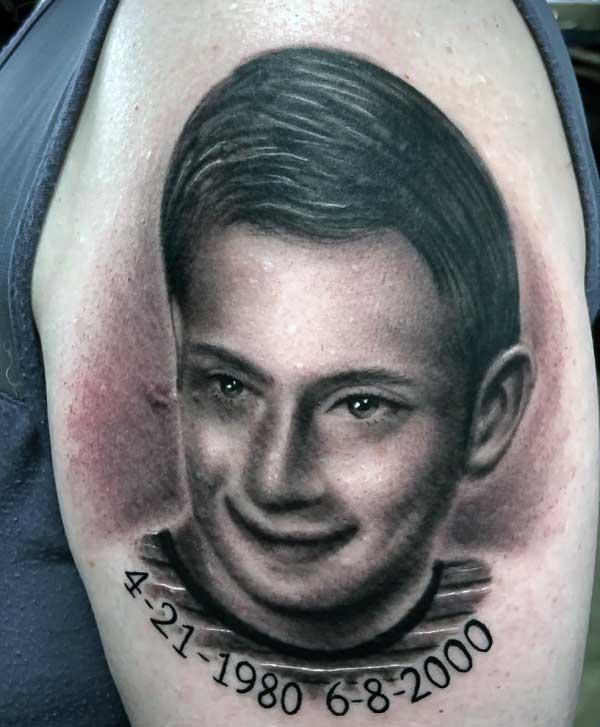 #37: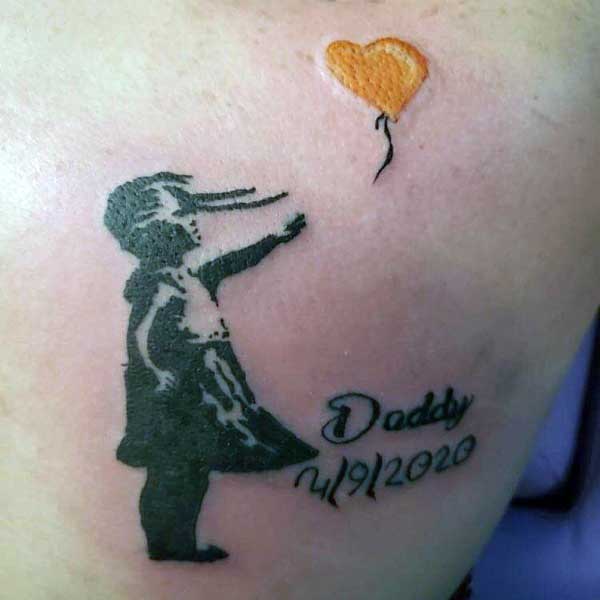 #38: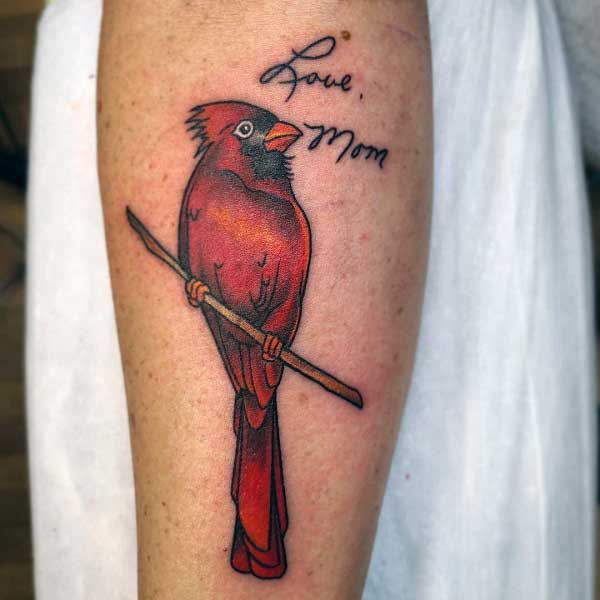 #39: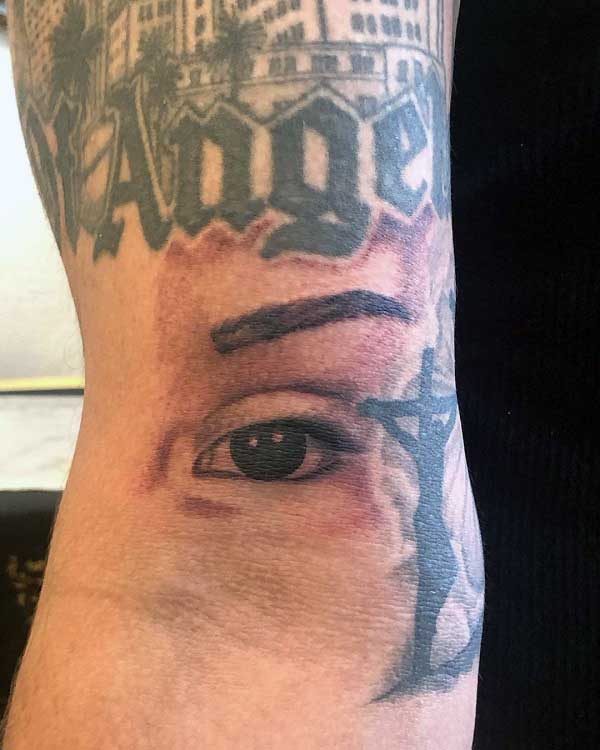 #40: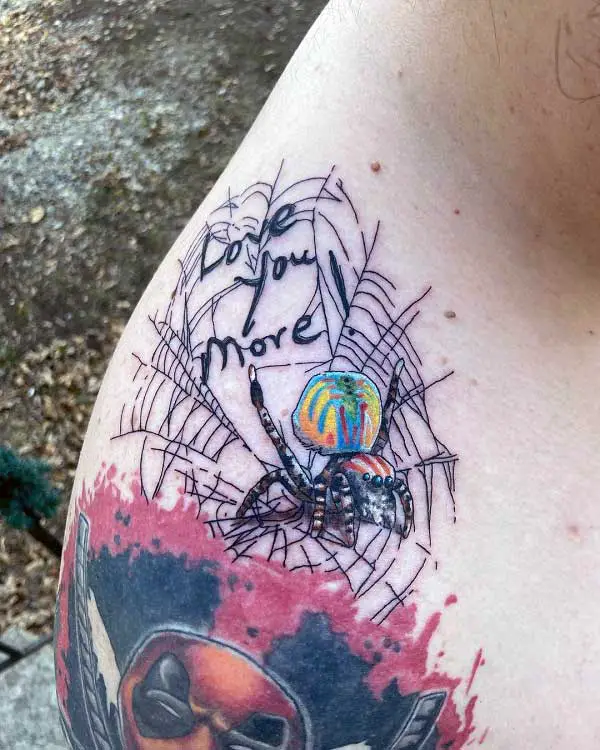 Bold and clear, this rib tattoo features the ribbon with dates. From the cracks in the cross to the fonts used and even the outlines, everything is so precise that we can't miss mentioning this tattoo design.
When choosing a tattoo for dad, what matters most is your emotions and how you imagine him around you. He has been a strong pillar of your life and a tattoo would make you remind this forever. Let us know your ideas for a memorial tattoo!