#10: For You Can Be Old and Sexy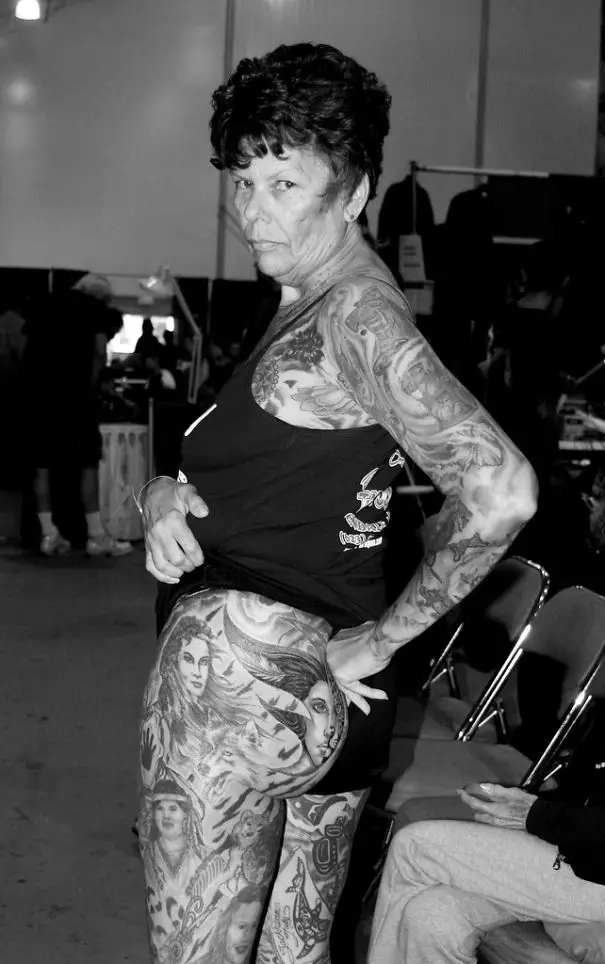 This aged woman surely knows how to portray her ink in a teasing manner. It's like stating that you can be old and still be sexy with your thigh tattoos.
#11: Old Woman with Tattoo All Over
This old woman with tattoo all over her body has a magnificent floral presentation. Notice how each flower is different from the others. This maybe a complete set of flower tattoos collected over the years.
#12: Tattooed Senior with Iconic Figures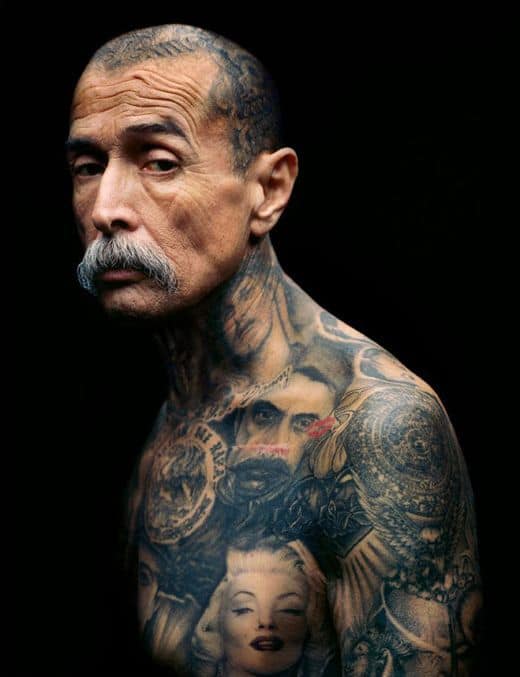 Unlike the first picture is shown here, this clearly shows the faces inked in his body. This tattooed senior has well-known figures like Marilyn Monroe throughout his body.
#13: Badass is Forever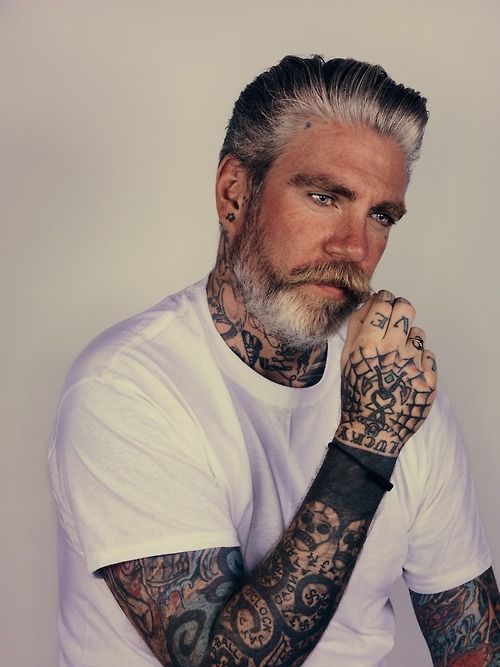 He may start having grey hair, but his style is still banging. His arm has various awesome designs using only one color and maybe a mark of his hardcore personality.
#14: Ink That Still Rocks!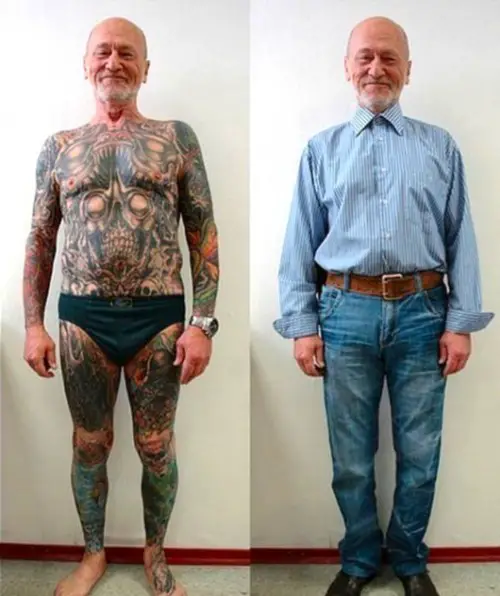 Who said old people with tattoos lose the charm of their ink? Because this will definitely prove them wrong. Complete from top to bottom, this tattooed senior's ink still rocks!
#15: Old Girls Just Wanna Have Fun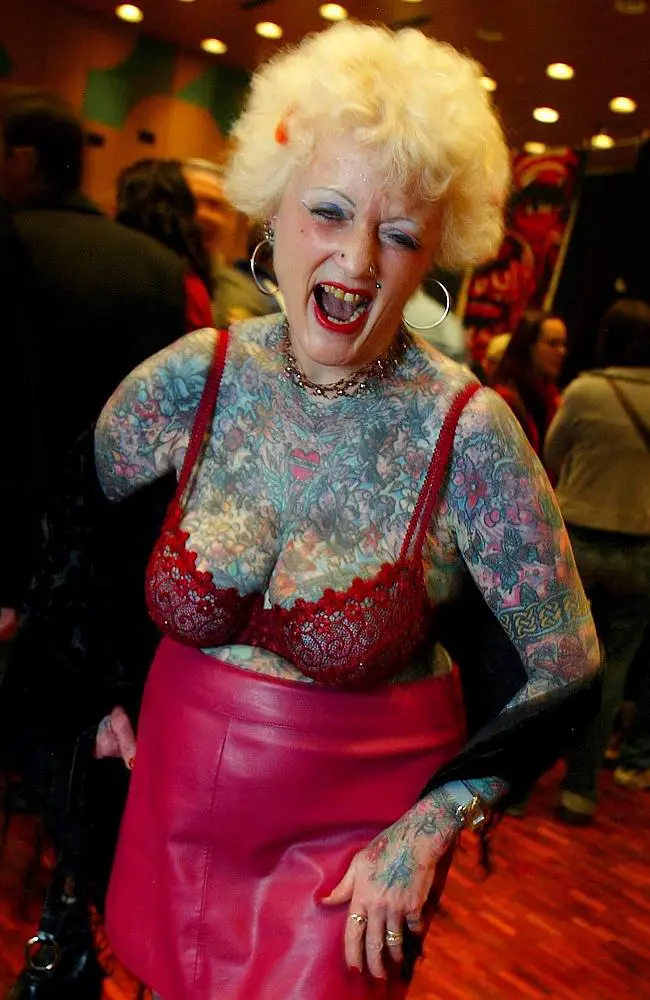 An aging body doesn't equal a boring attitude. You can be sixty-years old but still be young at heart like this old lady and her fun-filled tattoos.