#16: Tales to be Told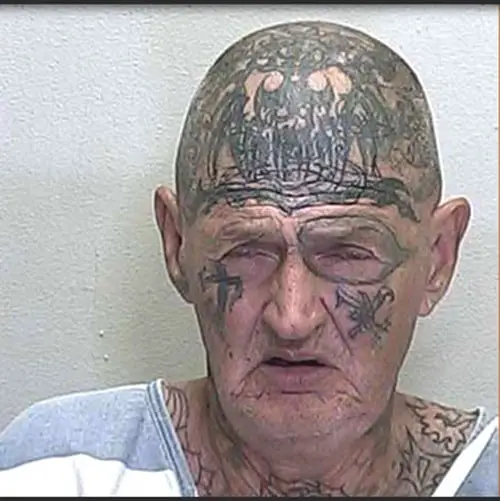 One of the most impressive ink in our list of old people tattoos. This looks like a guy who has been to a war and his tattoos has tales waiting to be told.
#17: A Graceful Old Woman with Tattoos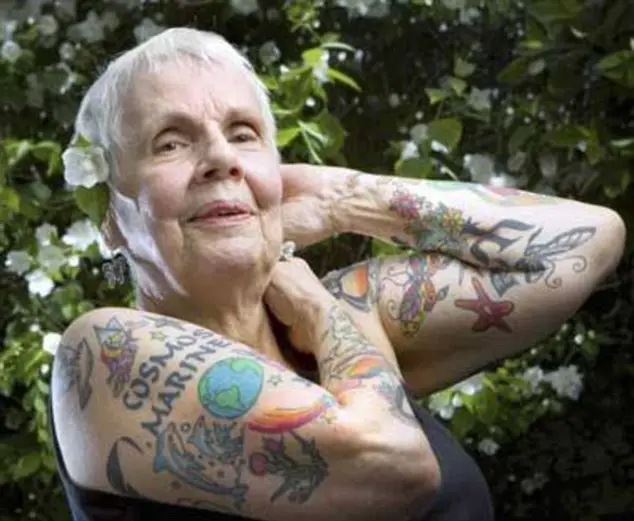 They say that women age like wine, well this one aged gracefully. You can see how she carries her tattoos with poise and finesse. Even though her crafts are a little bit whimsical.
#18: In The Jungle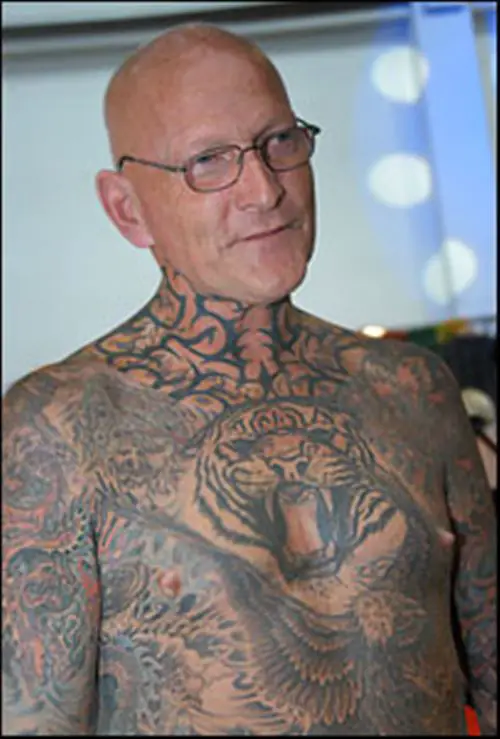 This old man with tattoos of different creatures in his chest depicts the wild life of a jungle. An intense set of pieces showcasing a kill or be killed vibe.
#19: Old Man with Tattoos of Skulls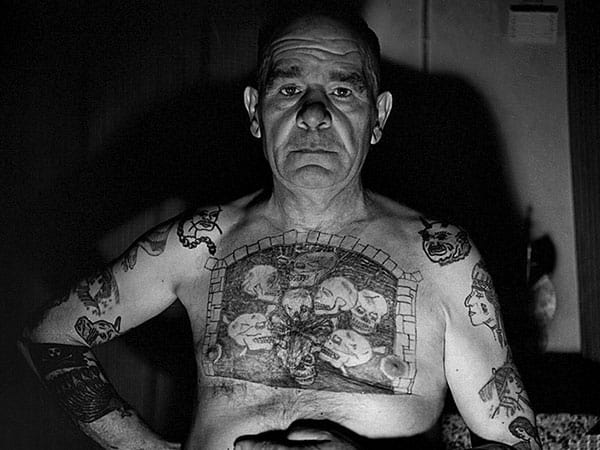 Skulls will always be a favorite for the defiant ones. This has a gloom and doom feeling which makes you wonder what this tattooed senior has been through.
#20: Glamor with Attitude
Glimmering with confidence, this old woman with tattoos all over her body shows that glamour is best partnered with a little bit of attitude.