#21: From Then Till Now
Talk about an art that never ages. Not only did the owner have this masterpiece all over his upper body, he also didn't change or add a single tattoo. Now that is commitment.
#22: On Arm's Length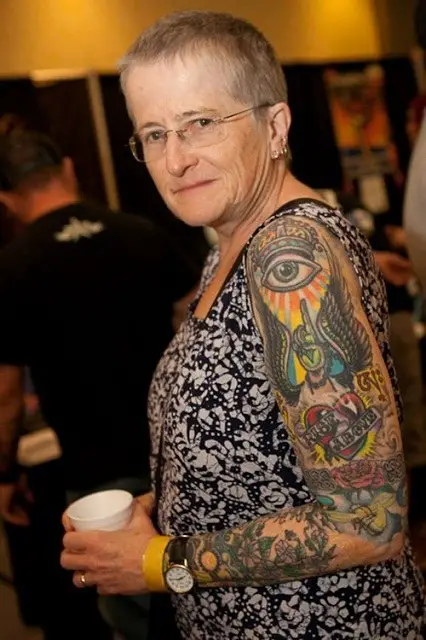 It's hard not to get captivated by the lengthy variety of designs in her arm. It just shows how this tattooed senior is one radical ink lover.
#23: Old People with Tattoos For Love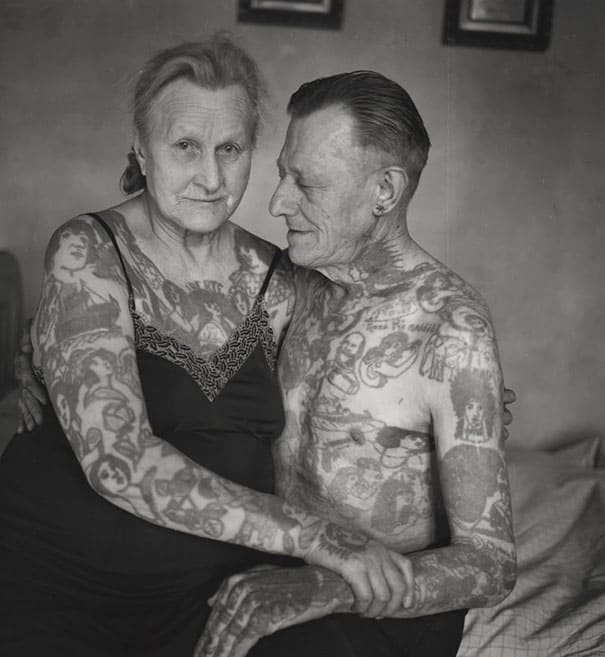 Notice their tattoos have similar style and placements. This romantic couple immortalized their relationship by having identical artwork cover their body.
#24: Tough and Sturdy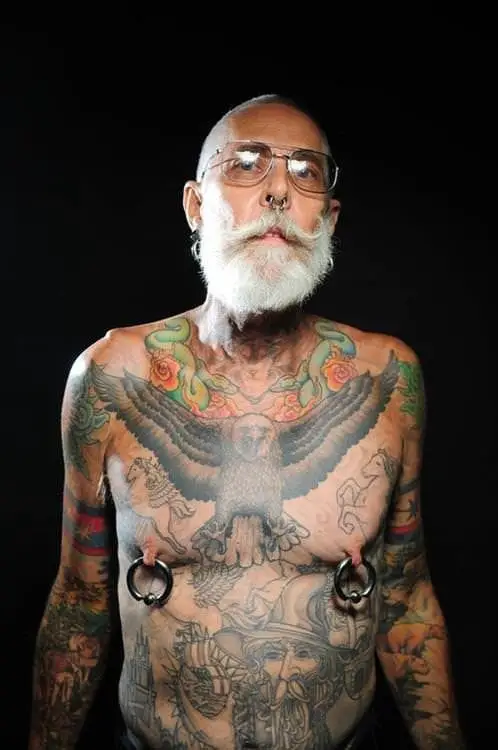 This tough and sturdy oldie has a native vibe going on. As shown above, he has a combination of animals roaming around his body with one bearded guy on his belly.
#25: A Sumo of Art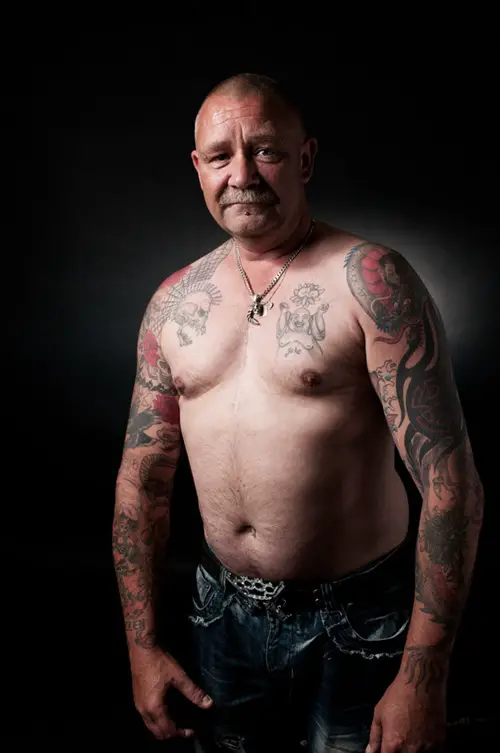 An emblem that is probably as awesome then as it is now. This tattooed old man shows a brand commonly seen on sumo wrestlers in Japan. If tattoos do tell a story, his will certainly be worth hearing.