#26: Creatures of the Wild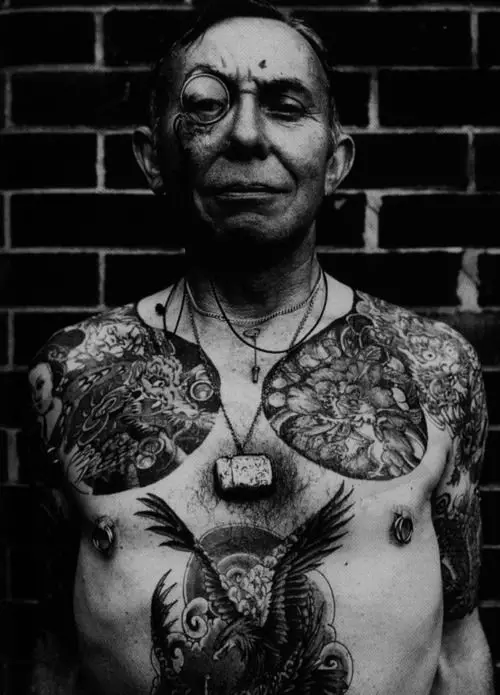 This tattoed old man surely knows the good stuff. Packed with fearsome creatures, his set is definitely formidable.
27: The Chameleon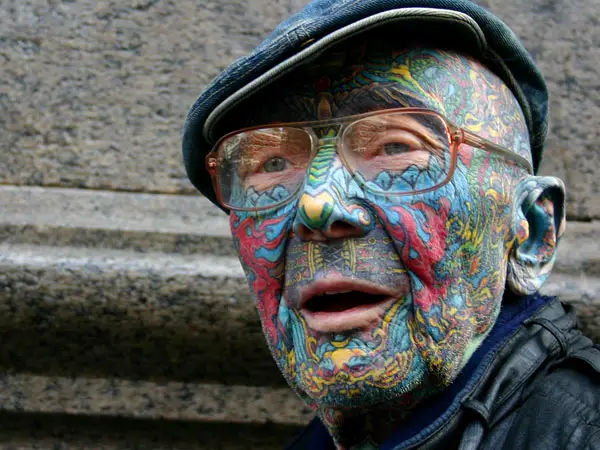 I don't know if he had this back in his military days to camouflage himself, but it's one insane artwork. If it wasn't for his skin loosening up, you won't probably guess he's an old guy.
#28: Old Man with Tattoo Covering His Face
Who needs plastic surgery when you can have this. Although this may be an ethnic or tribal tattoo earned through their rituals.
#29: Tigers in the Garden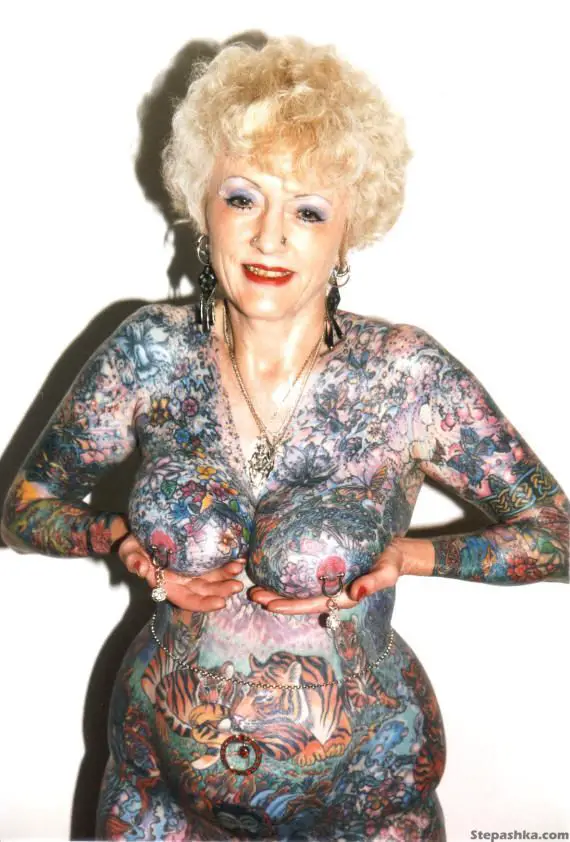 Coating her entire body with ink all throughout the years, yet not one blemish changed on this wondrous craft. For any woman fearing their tattoos might get messy when they age, you can use this as an inspiration.
#30: Snake and Peacock
Though it is an unusual choice of design, it's unbelievably clean and clear given that it's a tattoo on the back of a neck of an old man. It displays a peacock trying to escape the wrath of a snake.