#5: Looking for Her Lonely Sailor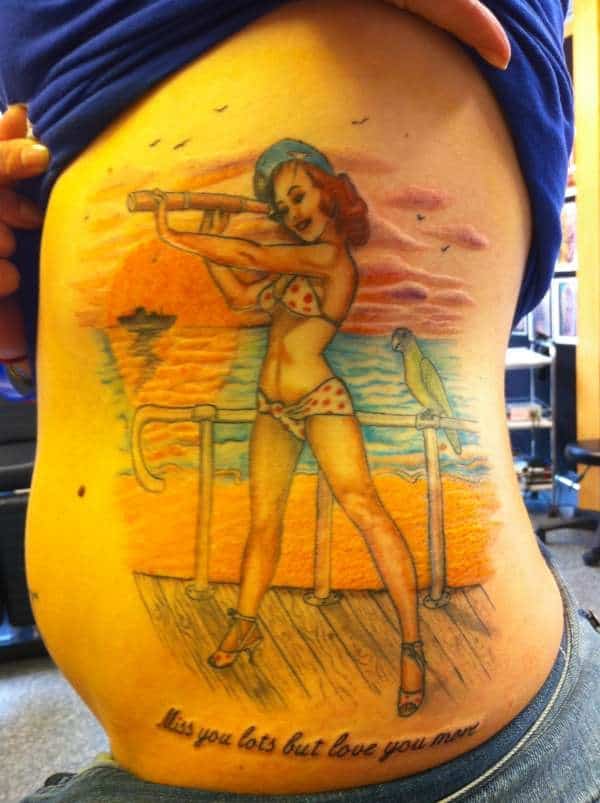 Because pin up girls and sailors go well together. It can make your nights less lonely. And if you have a girl waiting for you this might be a good reminder of what you have back home.
#6: A Diamond in the Rocks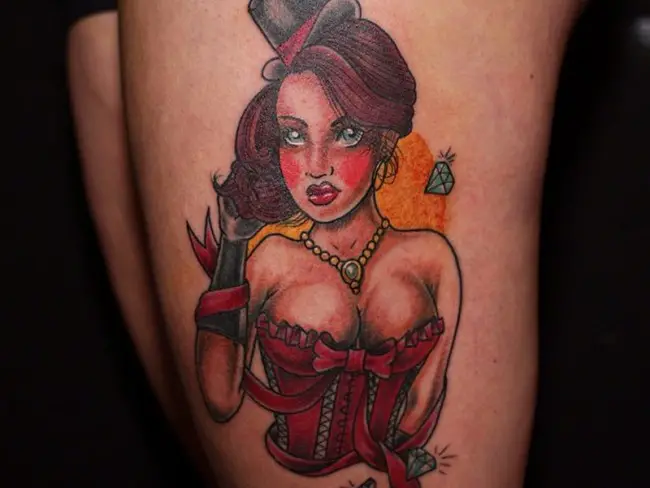 A diamond is a woman's best friend, and in this tattoo it's a guy's too. With the subject's shiny jewelries and stylish nightwear adding class.
#7: For The Team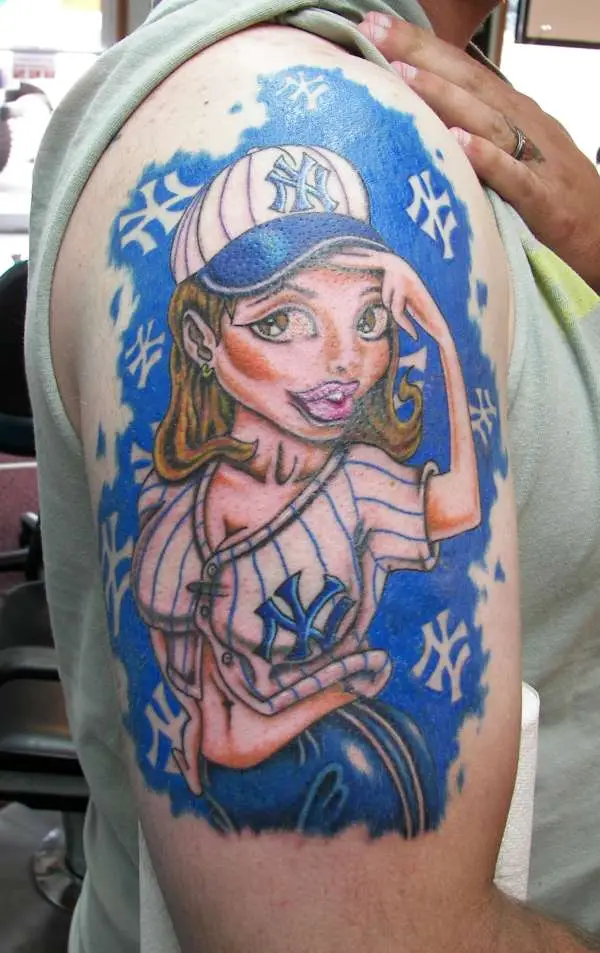 If you're up for a baseball match, this girl is willing to play. This design shows a confident girl who brought her 'A' game. An all-star tattoo befitting for sport lovers.
#8: Sexy Pin Up Girl Tattoo
This hottie has a well-drawn outline and the artwork is great too. With the girl exposing just the right amount of sexy and the background complementing her lovely body.
#9: The Heart Snatcher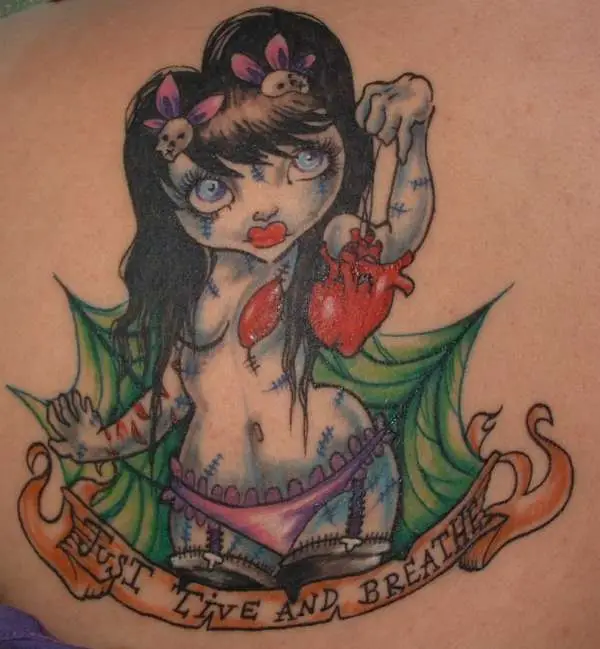 Even though this is an uncommon design for pin ups with meaningful tattoos, it is still appealing. In spite of her heart snatching hobby, she is still charming to look at and is kind of cute in a Gothic-meets-zombie way.