#11: Abstract Flower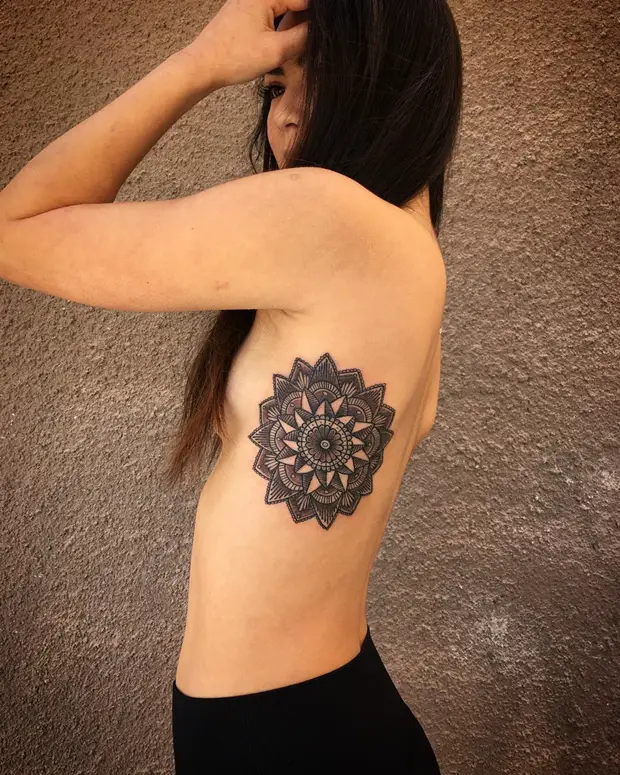 A detailed rib tattoo for tribal design enthusiasts. Having this pierced on the side is rare since it is more painful given the quality that needs to be polished.
#12: Side Tattoo of Roses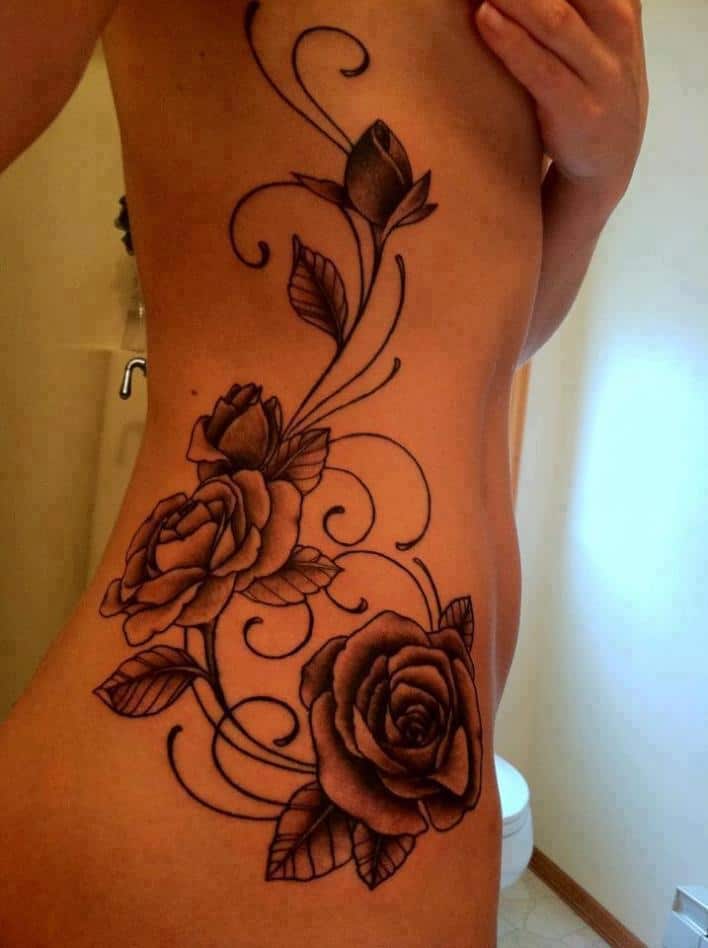 This side tattoo of roses is beautifully done by making the stems of the rose carry a tribal-like design. Not to mention the fine artwork given to the roses are magnificent.
#13: Realistic Sunflowers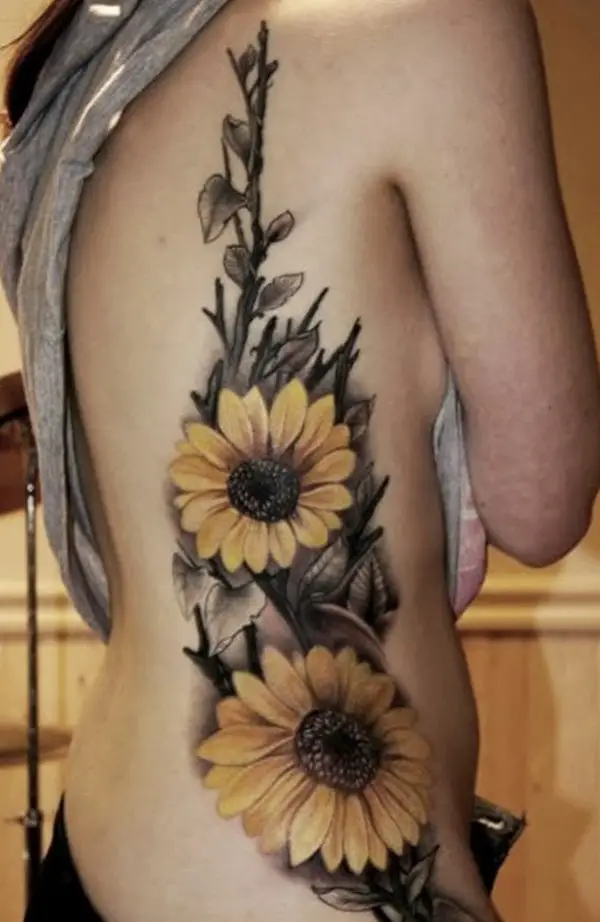 As you can see, this side tattoo looks like a real sunflower attached to the side of a woman. It may be hard and expensive to get, but it will be worth it since sunflowers are well-known to give you good luck.
VERSATILE REST IN PEACE TATTOOS
#14: Cherry Blossoms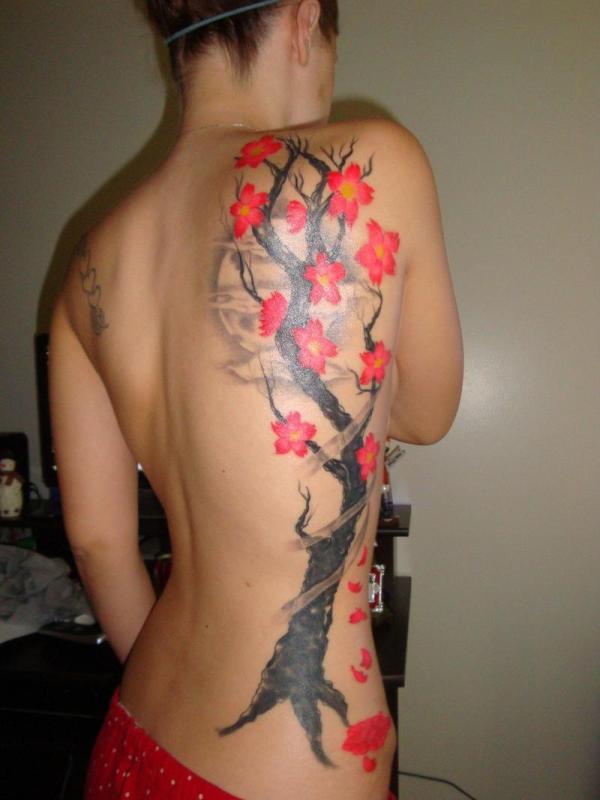 If you want to immortalize that serene feeling of seeing cherry blossoms at their best, have this wonderful tattoo drawn on your side. It captures the glow that cherry blossoms give and is a great choice for ladies.
#15: Tribal Side Tattoo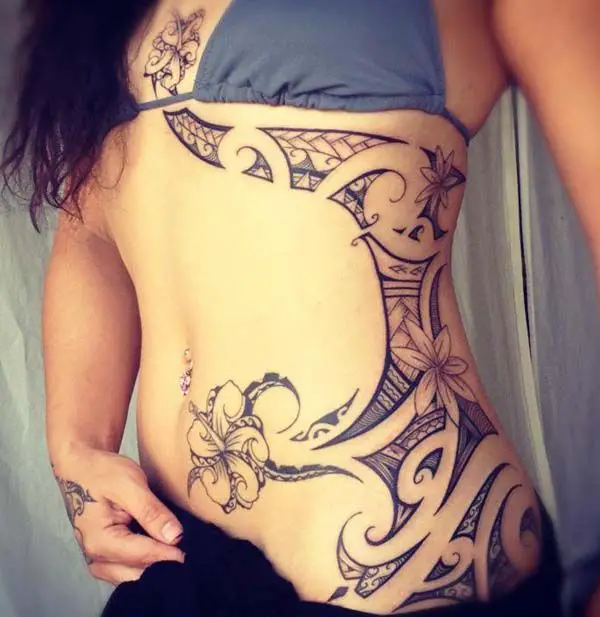 A cool tribal side tattoo with flowers scattered throughout the side of your body. And because of its pattern, you can easily extend this or have it done little by little until it covers the areas you want inked.
#16: Saturn's Sky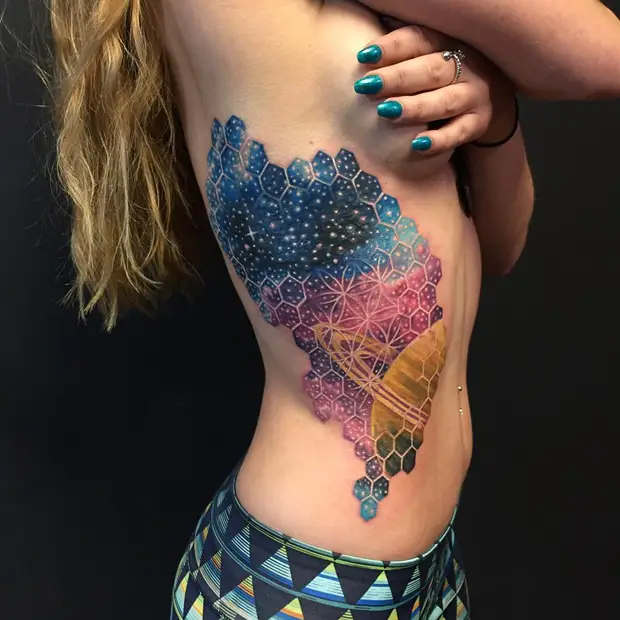 The artist certainly created a stellar rib tattoo with this one by using a hexagon structure for each piece to create a big picture of Saturn and the space. You can keep adding hexagon pieces till the picture you want to display is complete.
#17: Red Butterflies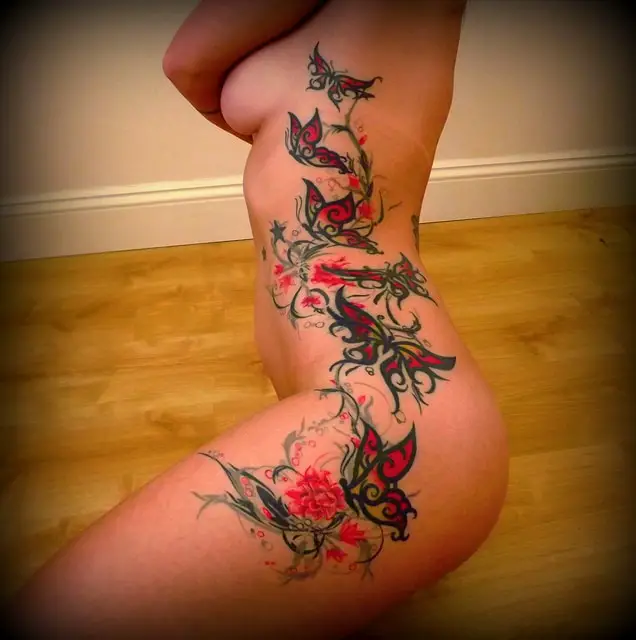 Butterflies will always be a favorite among ladies because of its symbolization of growth and rebirth. To make them more decorative, use this pattern of intricate design and coloring to make your tattoo as gorgeous as this.
#18: Flower Rib Tattoo for Girls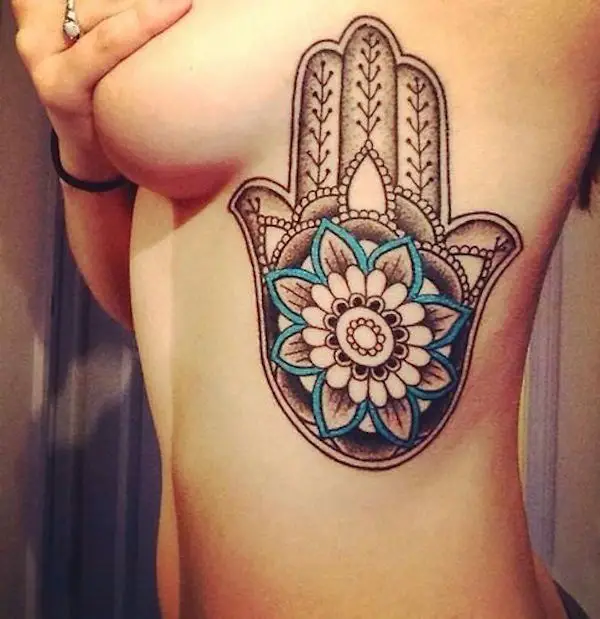 A great flower rib tattoo for girls because of its pretty design. The art for this is crafty but the placement depends on how much you want it to be seen, and this one looks like it's not shown a lot because it's too close to a part usually covered.
#19: Nature's Sun and Moon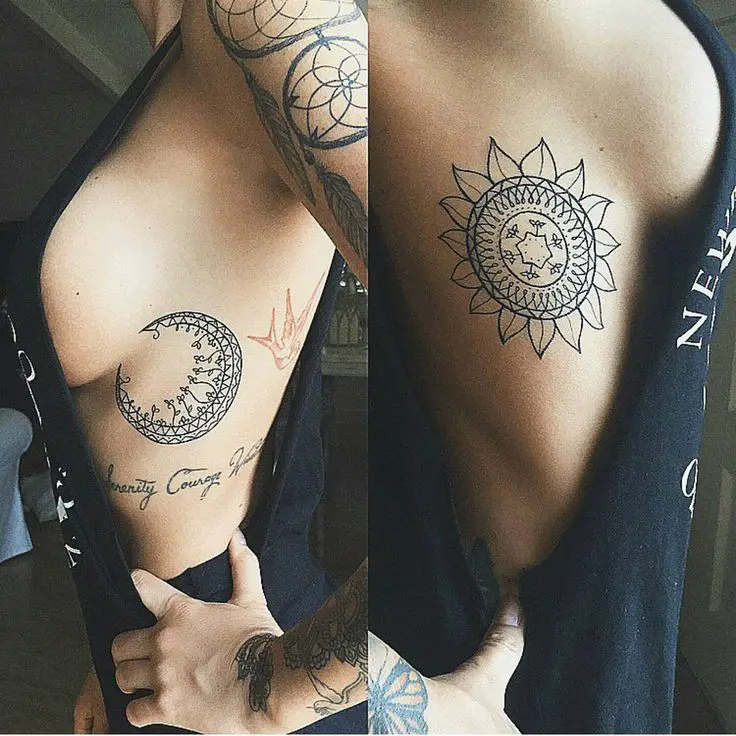 If you want each side to have a rib tattoo, then one of the most iconic designs to utilize is the sun and moon. But this one adds a twist by using tribal vines to design the elements on each side.