#20: Lanterns with Feathers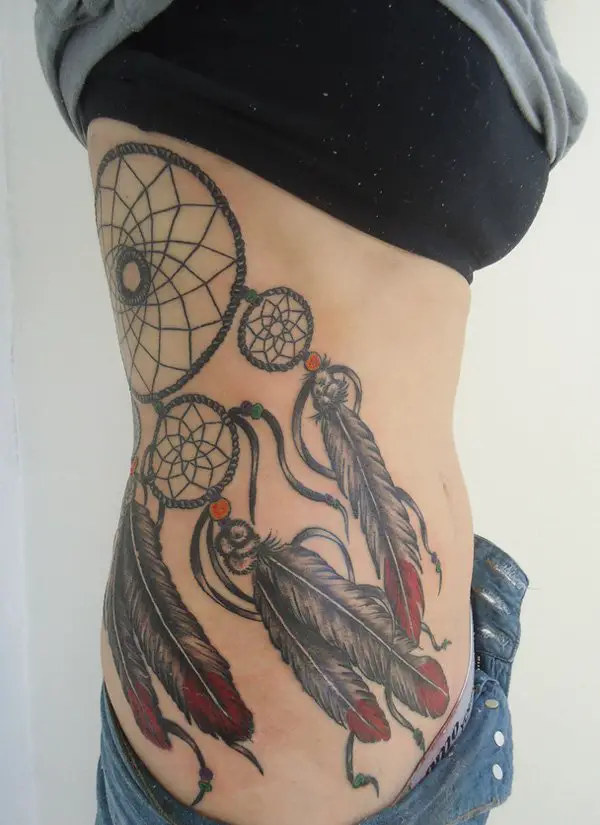 Even if lanterns are mostly used during holidays, this gives a traditional vibe like it was made from a tribe. If you're a fan of ethnic designs then this one is worth considering.
#21: Feather Tattoo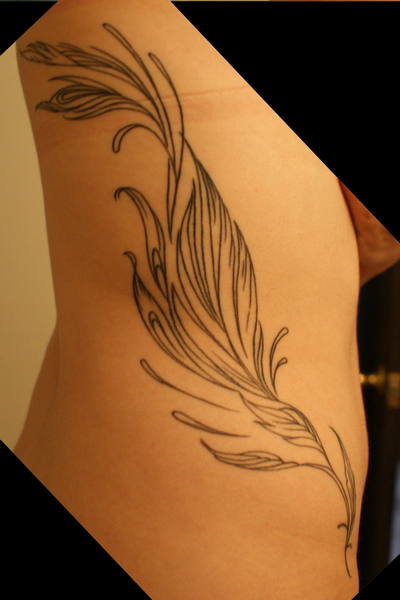 Every time a feather is drawn we immediately assume its either from a bird or an angel, and both are popular choices for women. A feather can represent the freedom a bird has or the purity an angel portrays.
#22: Face of A Woman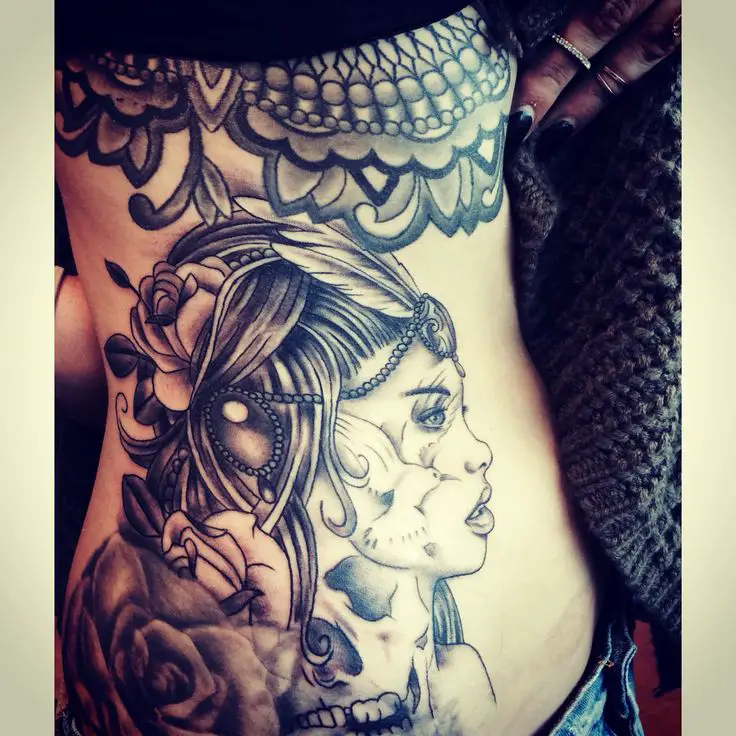 A wonderful tattoo with the face of a woman looking far away. If you want a face of a loved one or an iconic figure on your side, you can use this to give you an idea on how the face will be drawn and displayed.
#23: Quoted Side Tattoos for Girls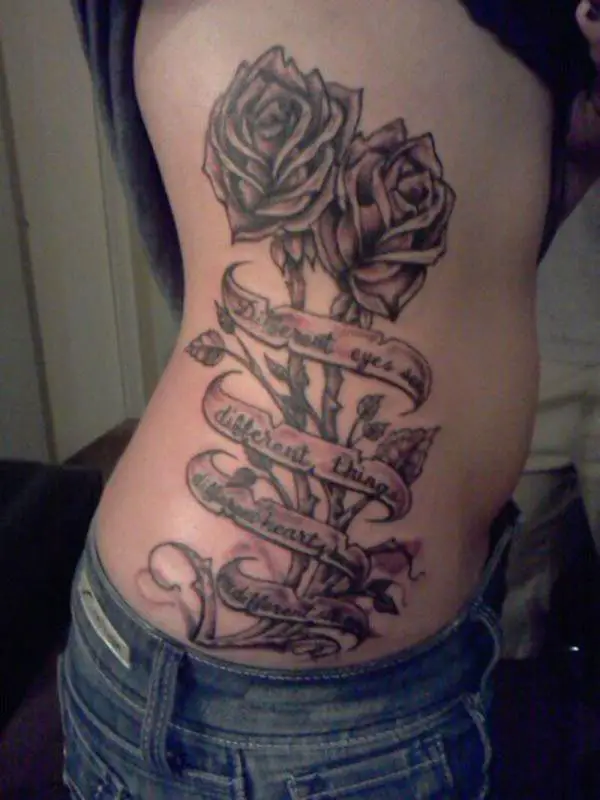 Quotes are always popular in the tattoo world. You can make your quote tattoo different by adding another element like the rose on this one.
#24: Blooming Flowers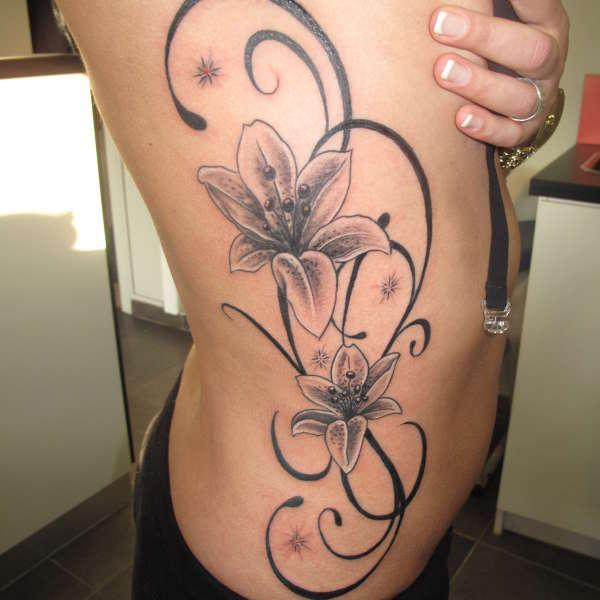 A flower tattoo can have many different meanings. But always has a characteristic that resonates with a woman's personality. Like this fashionable girly tattoo.
#25: Cute Side Tattoo with Quotes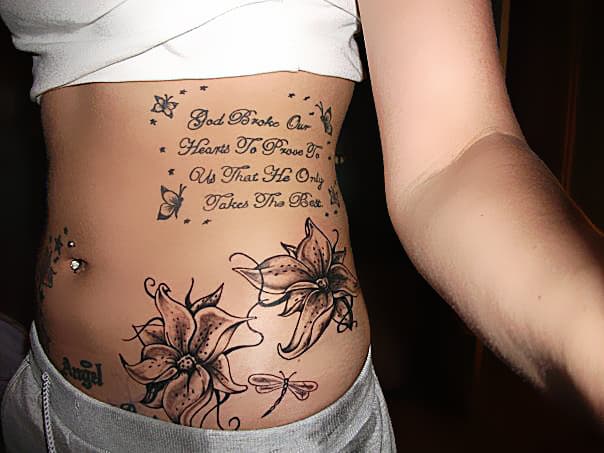 Many people has a quote or two of their favorite book, movie, or song. That's why quotes are a typical pick for ink lovers. You can use this to get an idea of how you want yours to look like.
#26: The Cross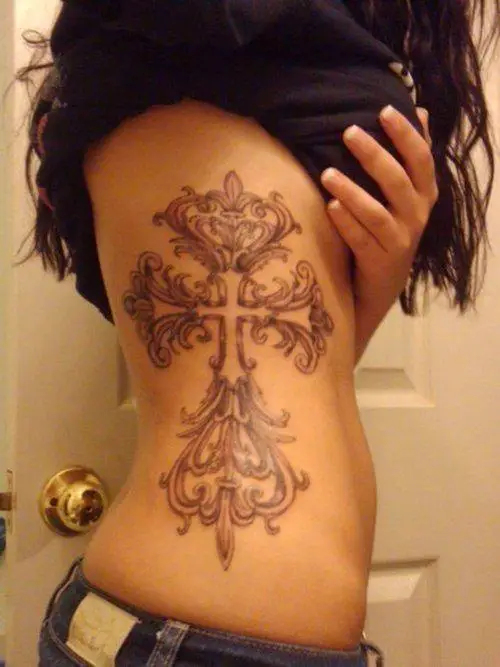 A cross is extremely iconic and has various meanings in different cultures. Thus the reason for cross tattoos always gaining attention. For women, it's best to have it on your back or at the side.
#27: From Roots to Branches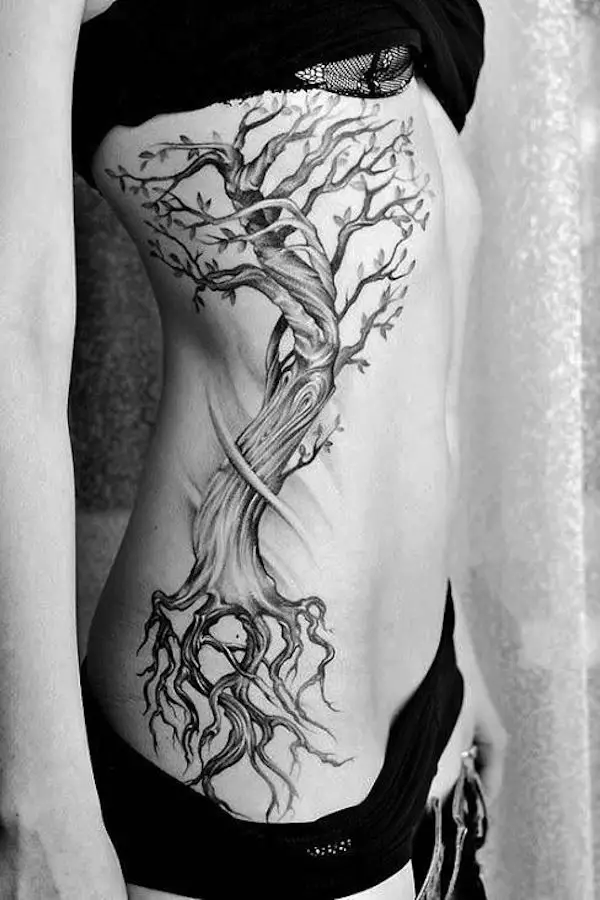 Side tattoos are a good place to put lengthy designs, and a tree is a good example. Like this tattoo shown in the picture, the artistically drawn tree is being displayed perfectly because of its canvas.
#28: Roses with Thorns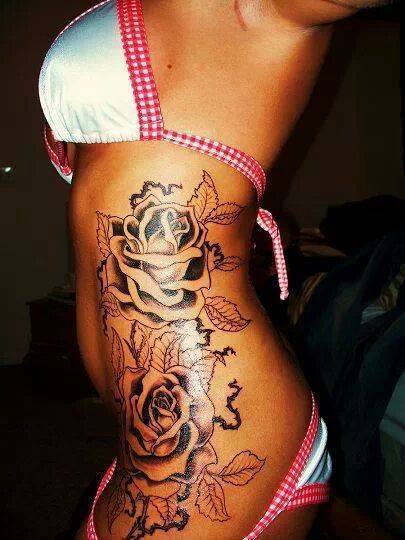 Every color of rose has a different set of meaning. But this one is drawn with a certain vibe of affection from the roses while giving it a sense of danger because of the thorns.
#29: Bird Side Tattoos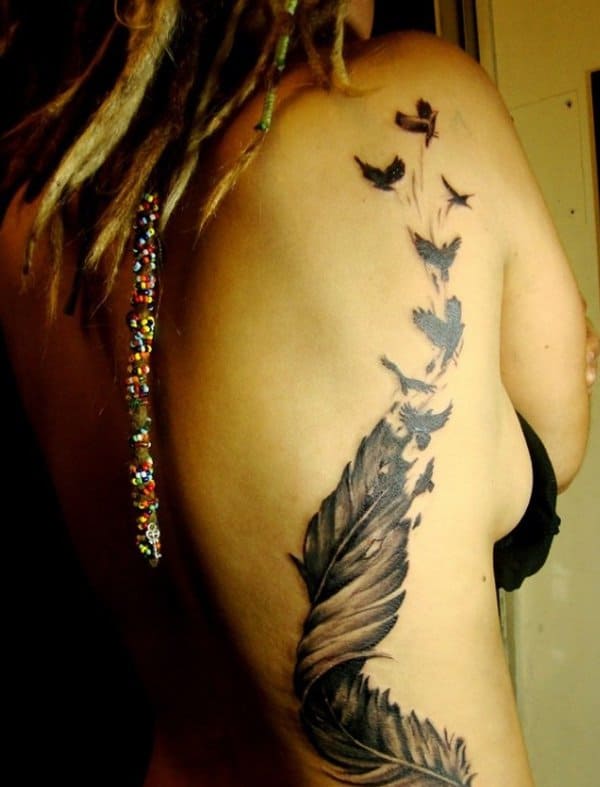 A bird tattoo is always intricate because of its symbol and how it is seen in various traditions. Looking at this tattoo you can see the most traditional symbol of a bird is being portrayed, which is being free.
#30: The Keys to Freedom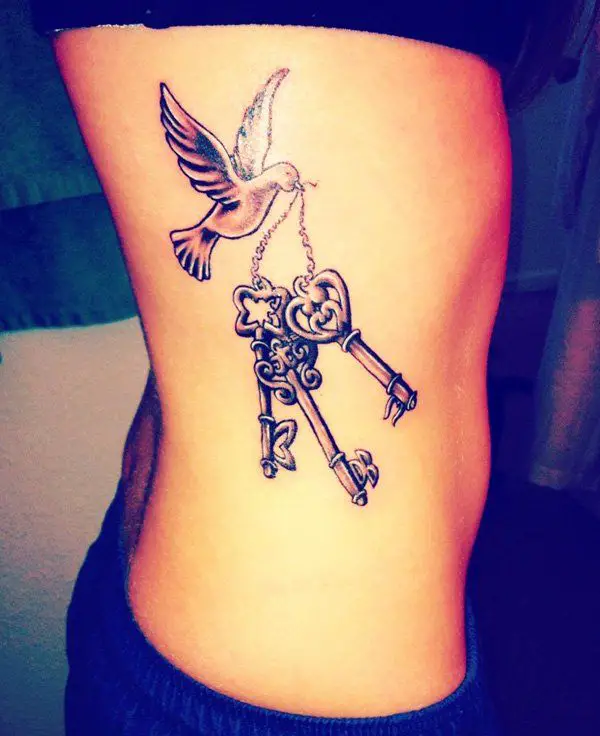 Speaking of keys and speaking of freedom, this rib tattoo says the exact same thing. Though it is presented in a different fashion as the bird shown in this tattoo carries three keys to unlock something.