#41: Blossom with Flowers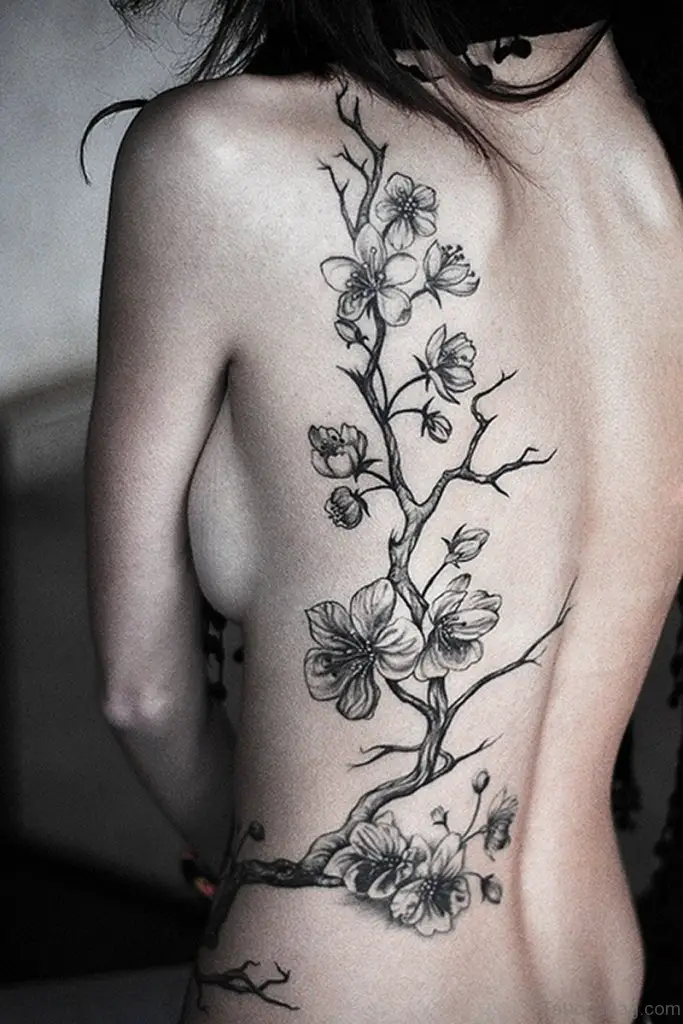 These soft blooming flowers represents a woman's beauty like no other. You can have it in one color like this to make it have that black and white classical look.
#42: Love and Pain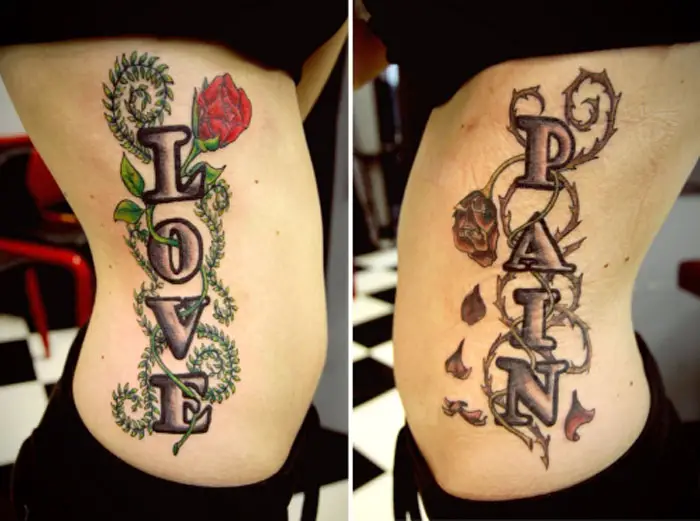 This artwork clearly expresses the joyful experience of loving someone and the drought of pain that comes after. This tattoo plays a strong contrast and is suited for people who have loved and lost.
#43: Dandelions Flying with the Birds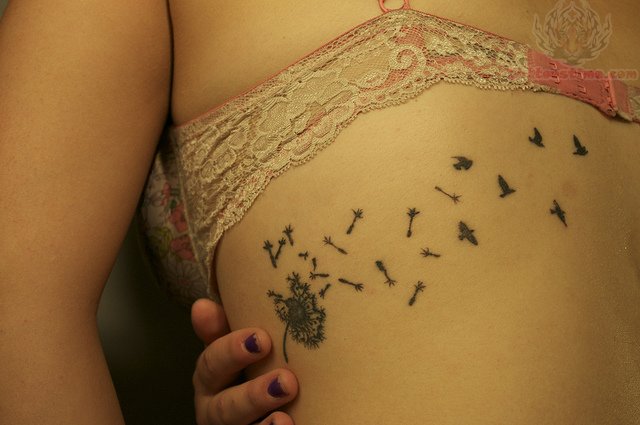 Dandelions are special types of flowers that are inviting to young people or people who are young at heart. Have this inked to give that nostalgic feeling of playing with a dandelion back when you were a child.
IMPRESSIVE TRIBAL TATTOOS FOR WOMEN
#44: 3D Roses and Skull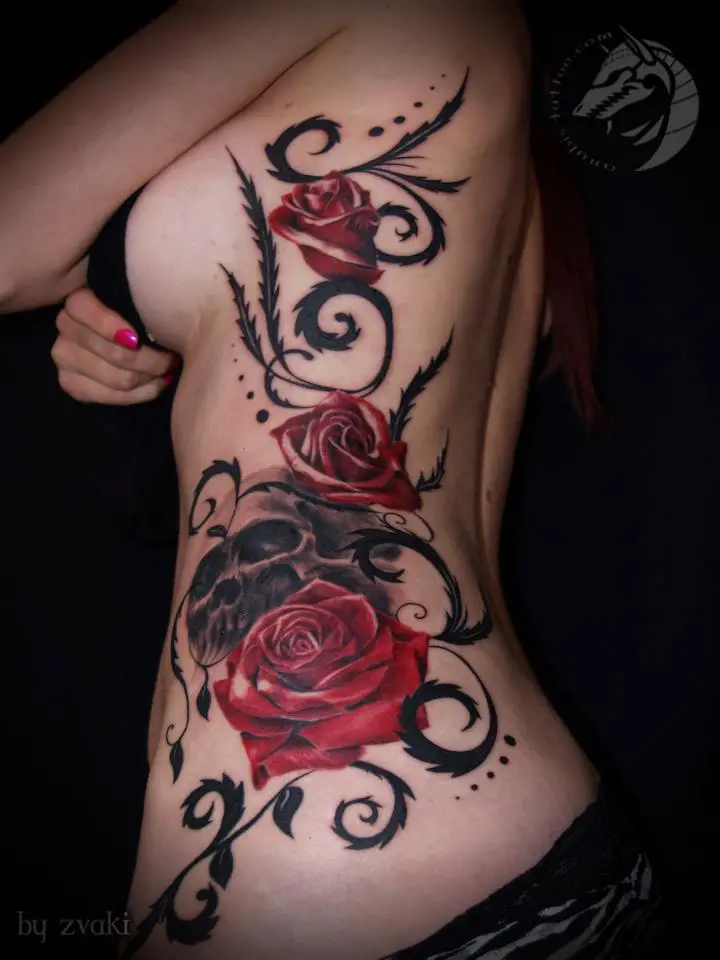 A three-dimensional tattoo that makes it look like you're really growing roses on your skin. Also, the skull gives it a dash of mystery and is a preference of style. This divine piece of art is simply a masterpiece.
#45: Side Tattoo with Intricacy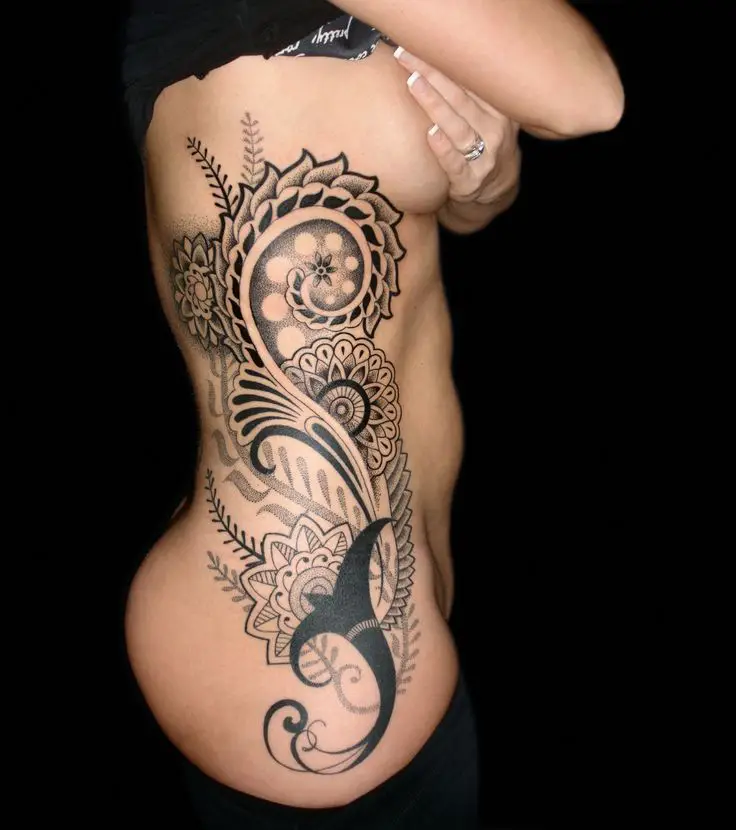 A highly fashionable tribal side tattoo beautifully detailed. This goes well on to either side of your upper body or the legs as it needs a lengthy canvas.
#46: For Strength and Freedom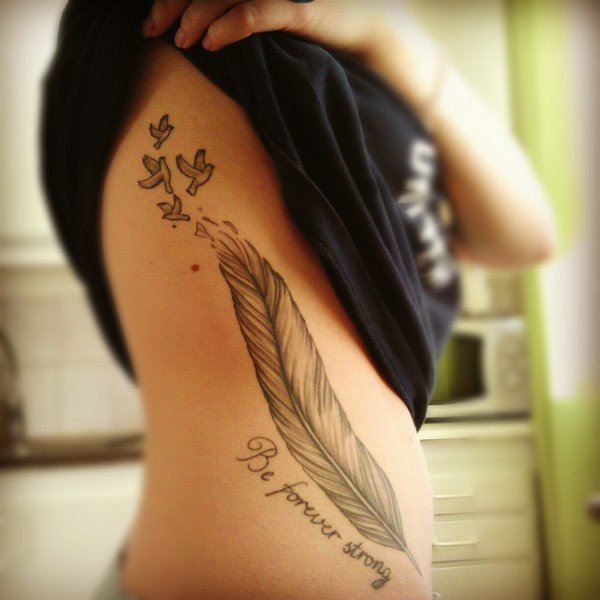 The message inscribed at the bottom talks about being strong while the birds and the feather is a powerful symbol for freedom. Get this tattoo if you want to clearly express the same message.
#47: A Side Tattoo Message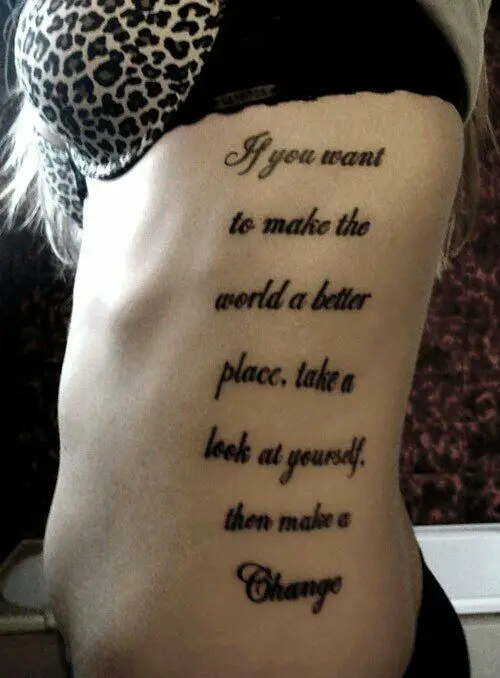 In our society today, women are finding more and more ways to empower themselves. Like having a rib tattoo that expresses your empowerment. If your message is long like this one, it is best to put it on the back or the side.
#48: Tyson's Philosophy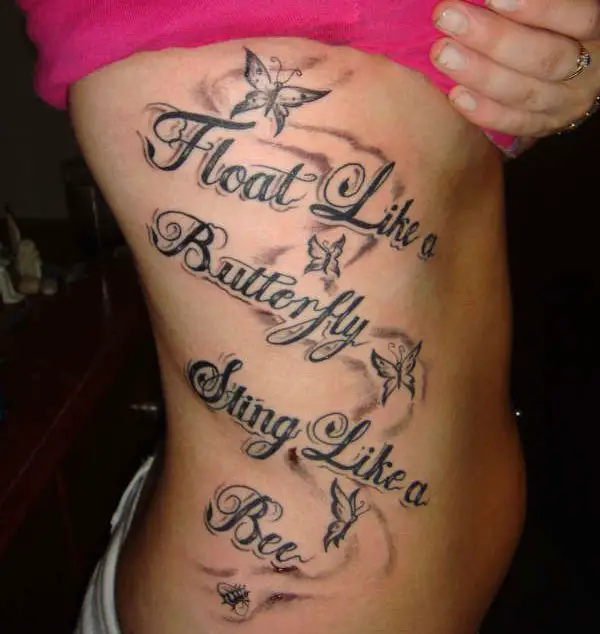 You may already know that this is a quote made famous by Mike Tyson. However, this is not just a quote for him but a philosophy. And you can have your philosophy in life inked like this too.
#49: An Adorable Elephant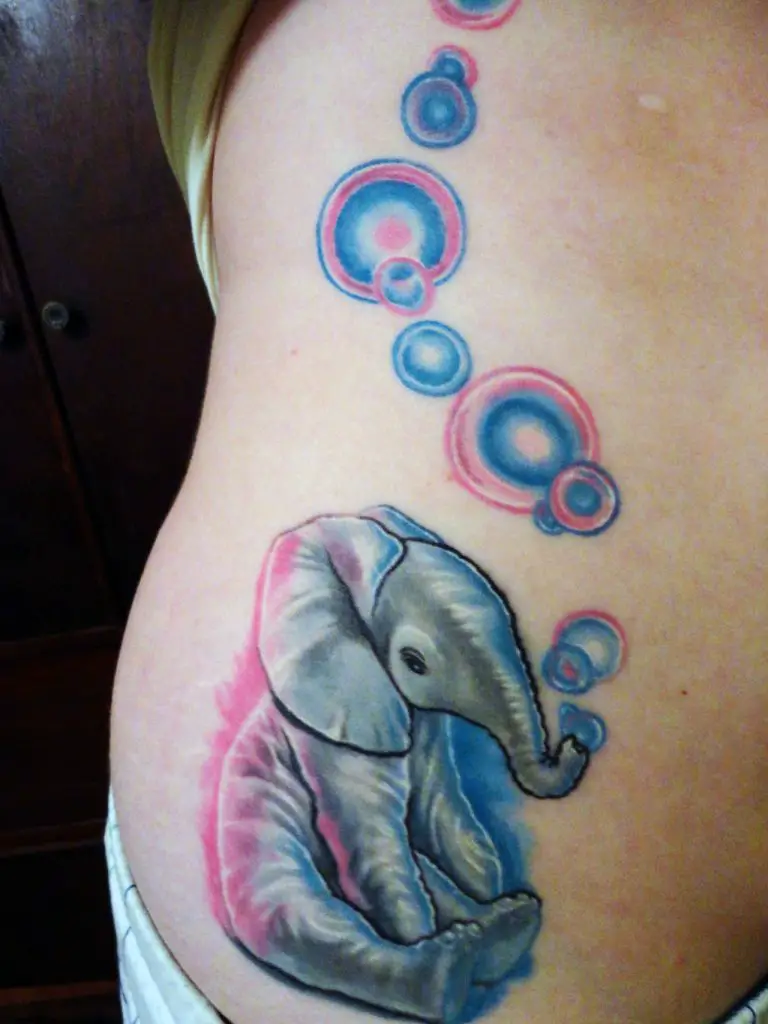 If you favor the kid inside you, this is a wonderful tattoo to have. Have a playful illustration of an elephant inked at your side with bubbles blown for fun.
#50: Star Side Tattoo for Girls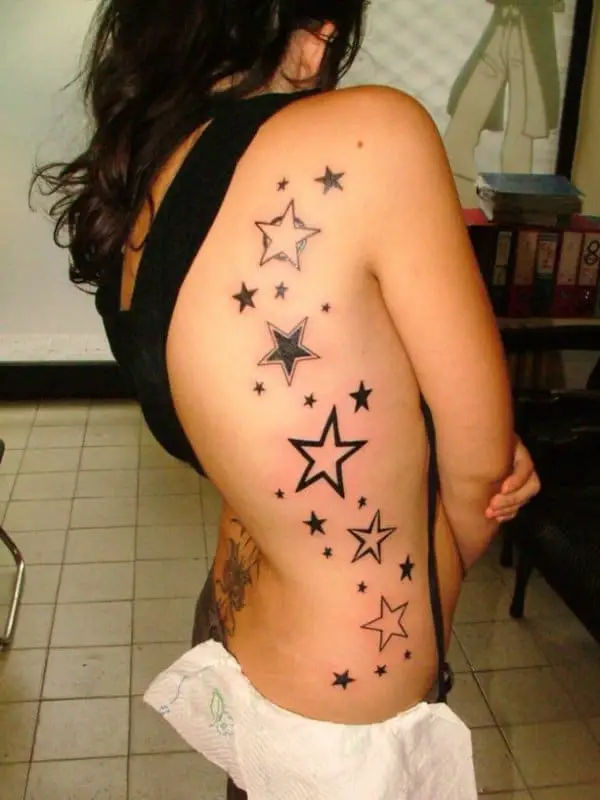 Having stars on your side is a simple yet delightful design. It can signify your hope, dreams, and aspirations. Or simply how cute stars are when drawn like this.
Make sure your side tattoo is where you want and is shown beautifully for it is easily covered by your arms and clothing. Side tattoos for girls are usually lengthy designs or messages. Other than the legs, this is probably the best canvas for female tattoo lovers wanting to have a big or long design inked on their skin. So don't waste that spot and get a tattoo worth being there.