Religious body art has long been in practice and one of the best incarnations of it is stairways to heaven tattoos. With lots of other sacred symbols included, these tattoos offer unparalleled divinity and spirituality. Most stairways to heaven tattoos featuring staircases ascending through the clouds signify the connectivity with the otherworld.
These tattoos are an indeed a personification of the ideas or values one live by and the design of a tattoo describes so much about the personality of the bearer. Heaven tattoos could be subtle or stylish. It all depends on how you imagine them and connects with the other world.
Most Expressive And Exceptional Stairways to Heaven Tattoos
Heaven tattoos are often considered a more mature choice. However, they have never been associated with any age group. These chic iconographic with a wholehearted expression of undying faith mostly reflect your belief in the divinity.
This design depicts the truly religious and dedicated approach of the man/woman towards God or universal power. These kinds of personalities are so deeply involved with the faith that they want the imaginary stairways to mythic heaven inked on them.
And often tattoo enthusiasts go for a full arm or shoulder tattoo. Back and thighs also offer a good canvas for stairways to heaven tattoos.
#1: Over the Chest Tattoo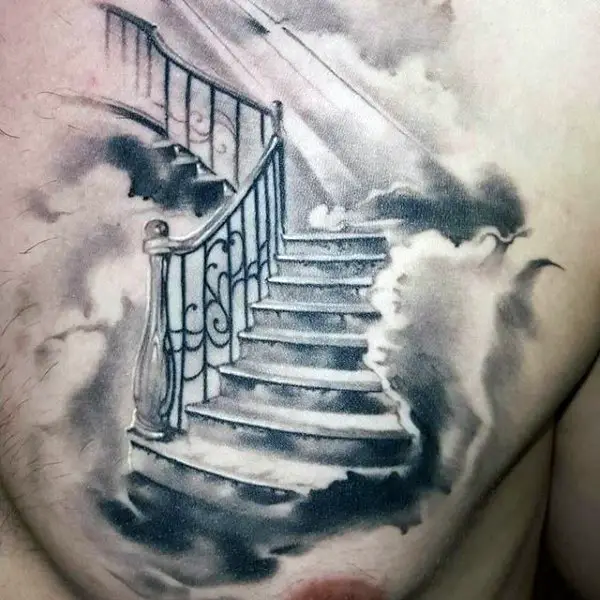 This tattoo is engraved just above the heart of the bearer. Here the stairways start from the lower chest and seem to go up to the neck while the bright light seems to come down side. Very peculiar design in itself, this one is not so common among tattoo lovers.
#2: Hands Full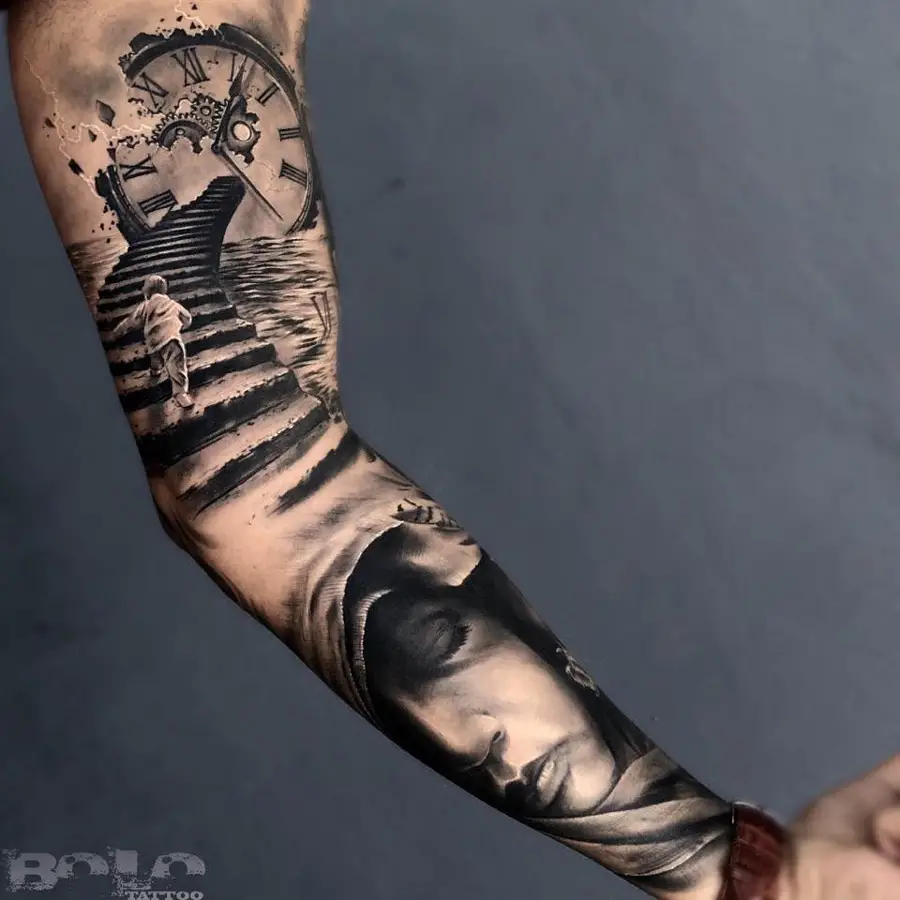 This design is very loud and boastful which covers the hand of the person almost completely. Starting from the shoulder up to the wrist, this design has one little boy climbing the stairs towards a broken clock with a face of a lady at the bottom. It is symbolic of deep faith of the person in a concept of hell and heaven after death.
#3: Heavenly Arm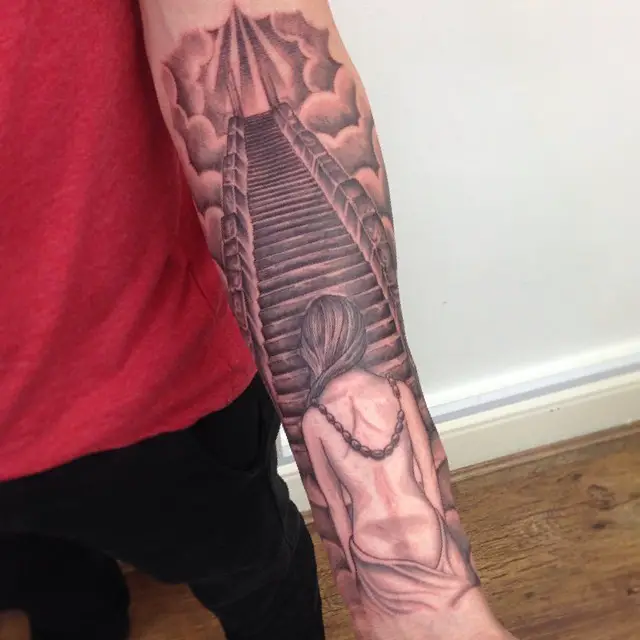 Long, straight staircase with a gate at the end, isn't it give a very mysterious feel? Such designs look simple but are full of mysticism.  And they need a lot of precision. So make sure if you need something like this, you should go for an expert.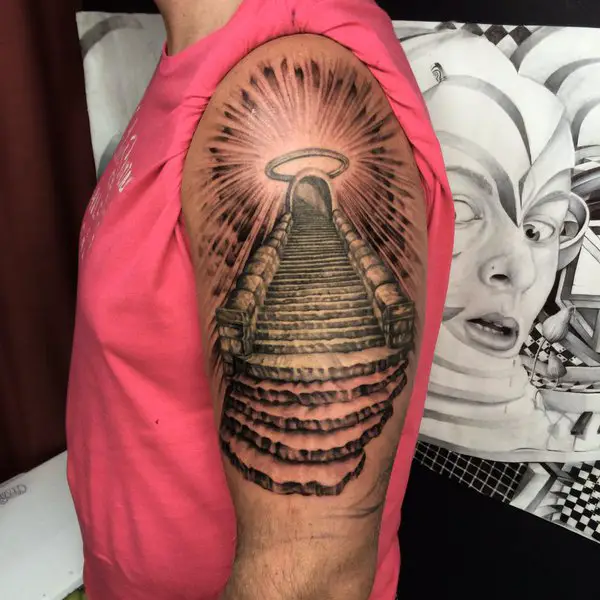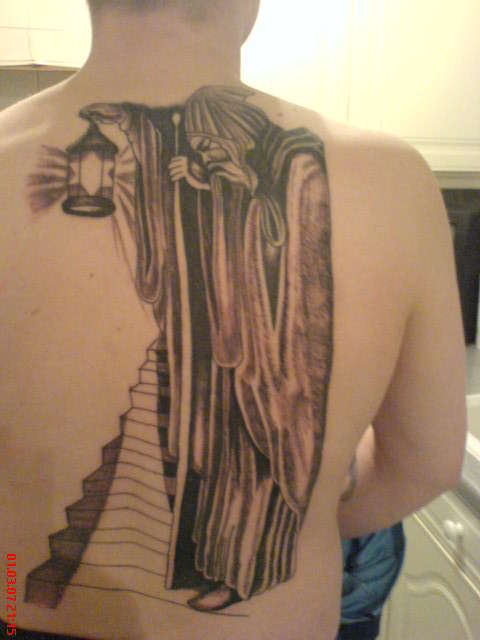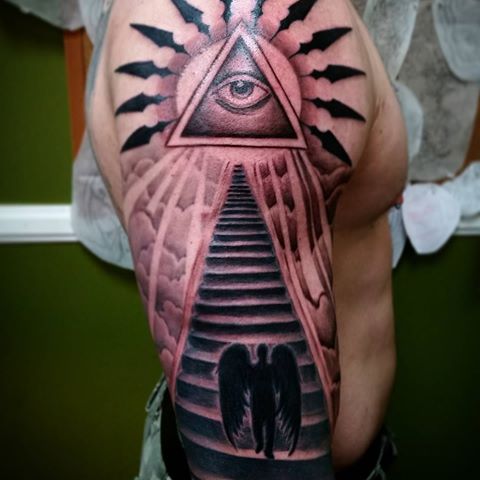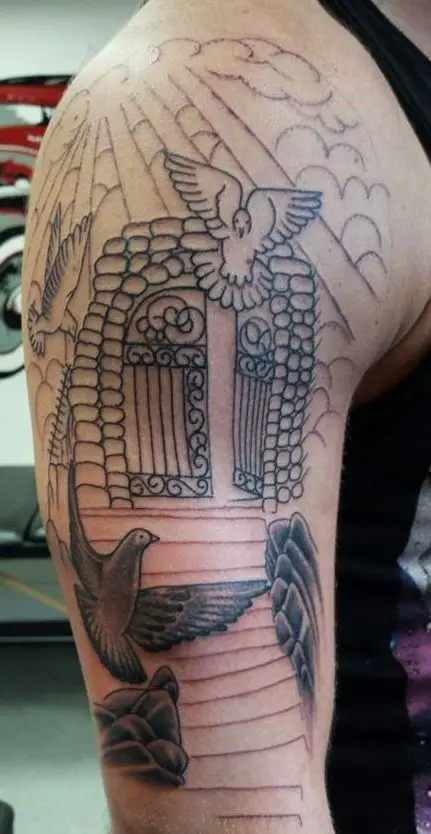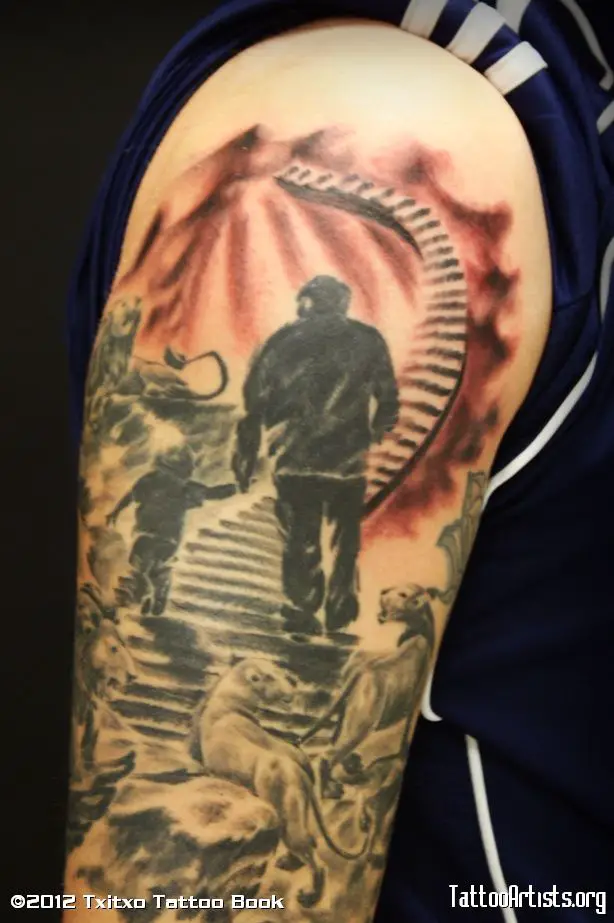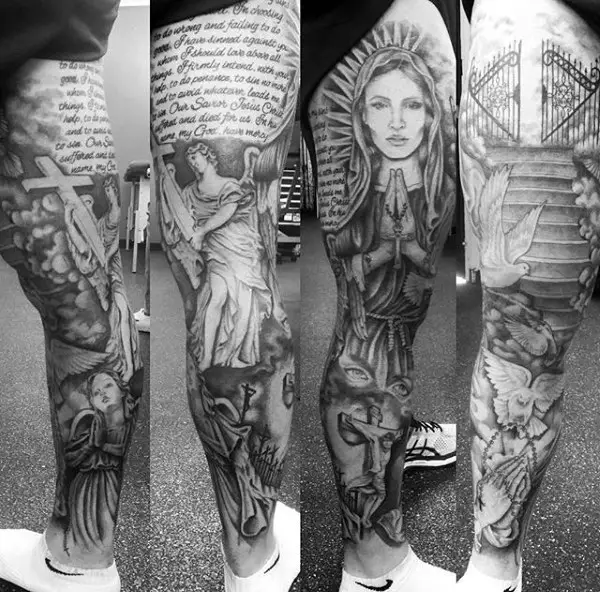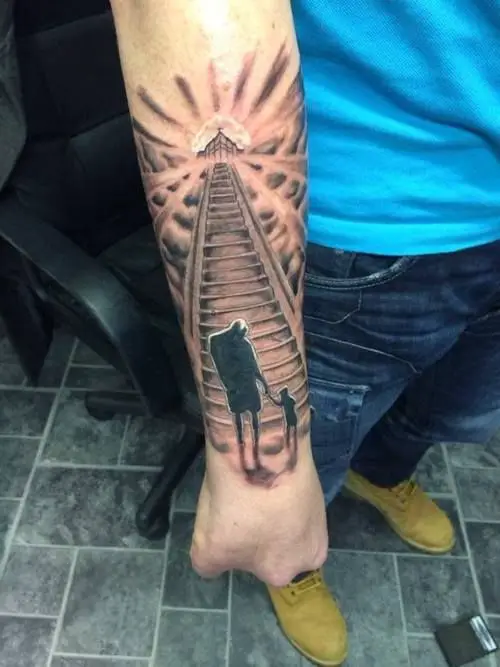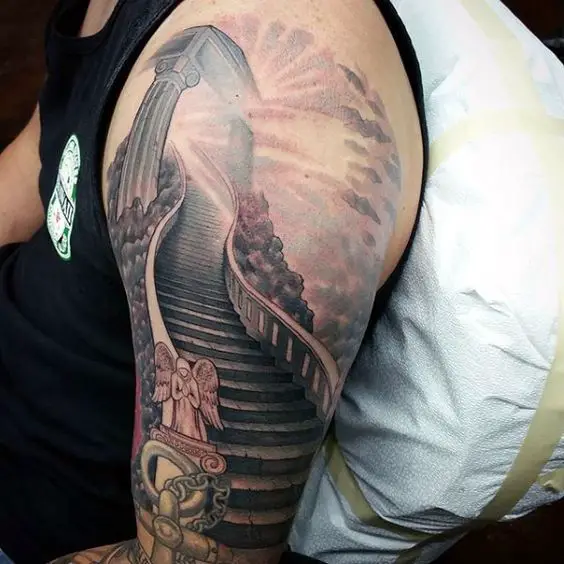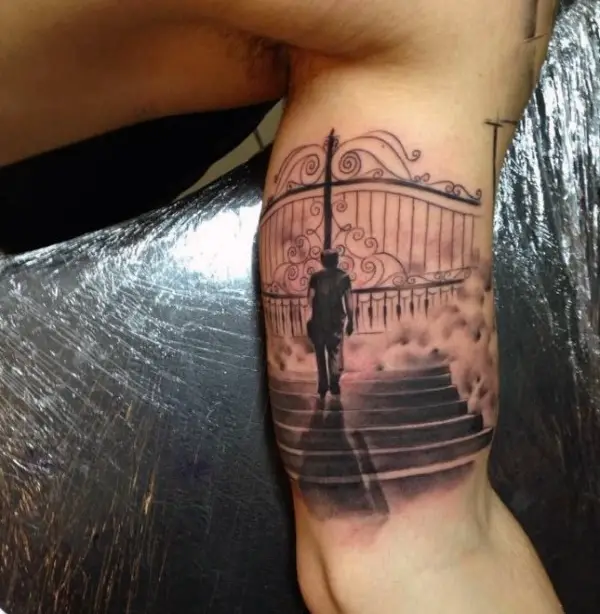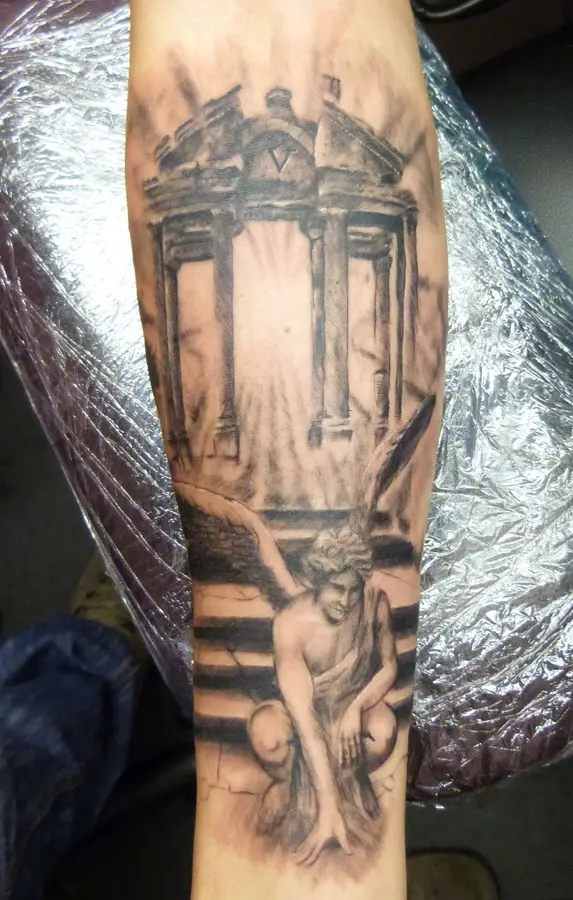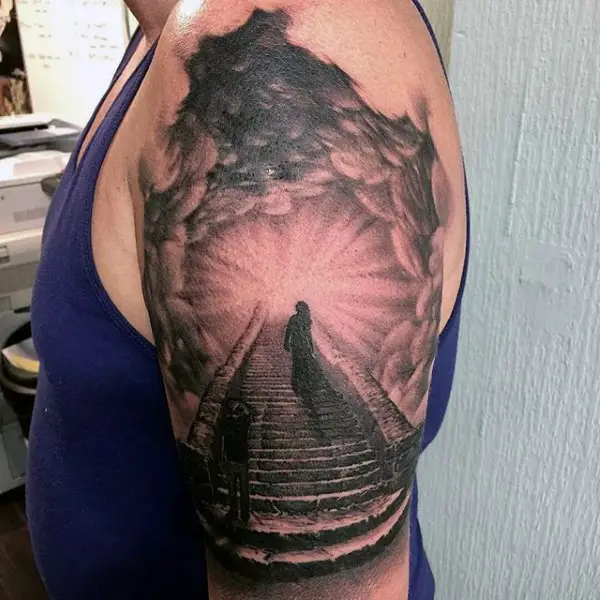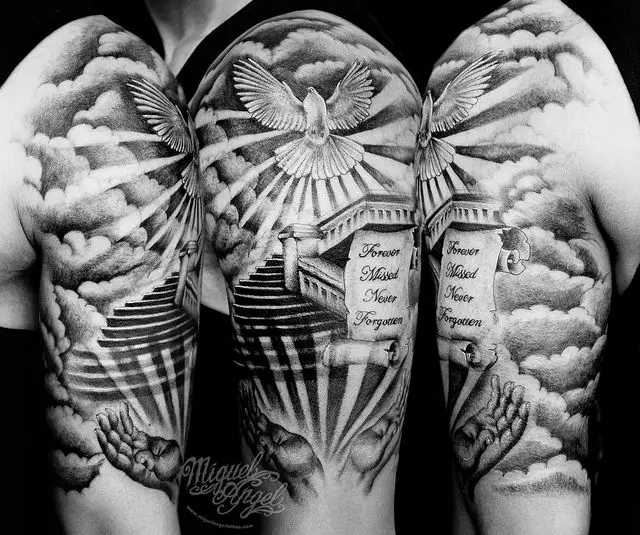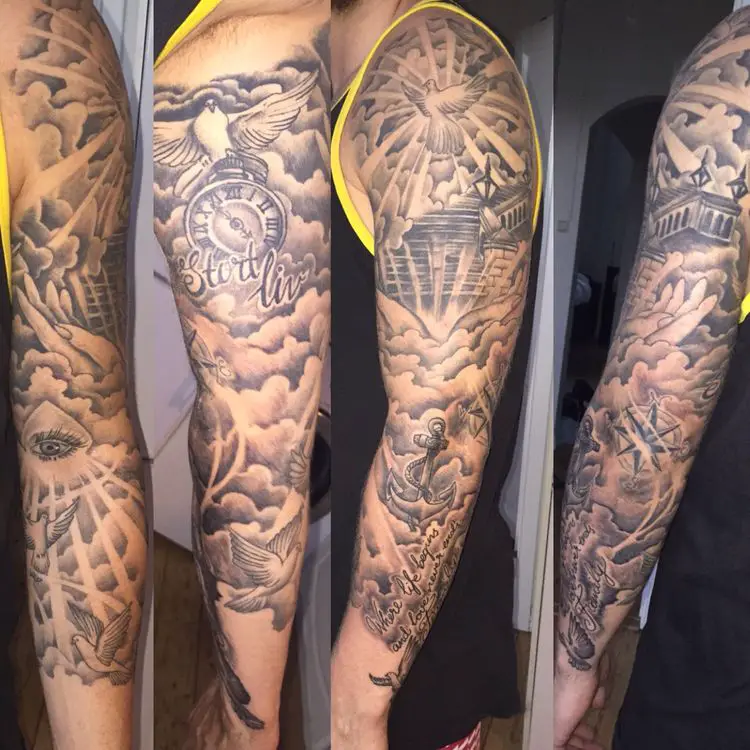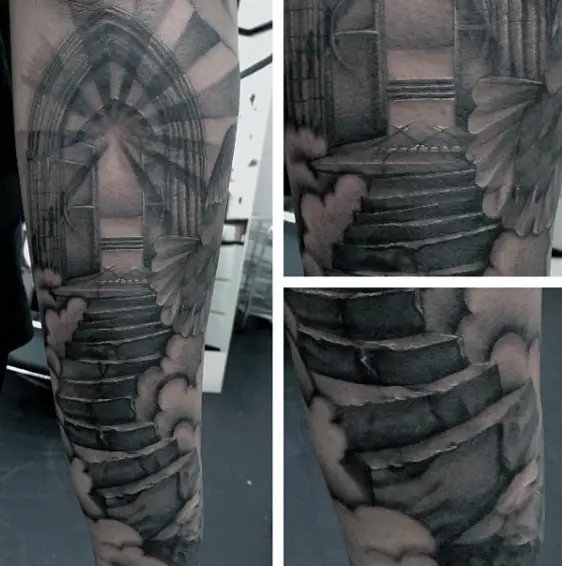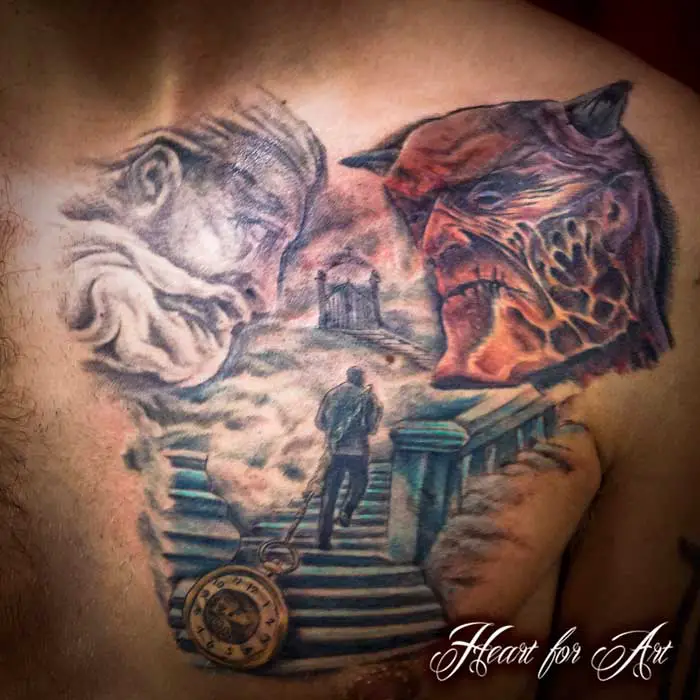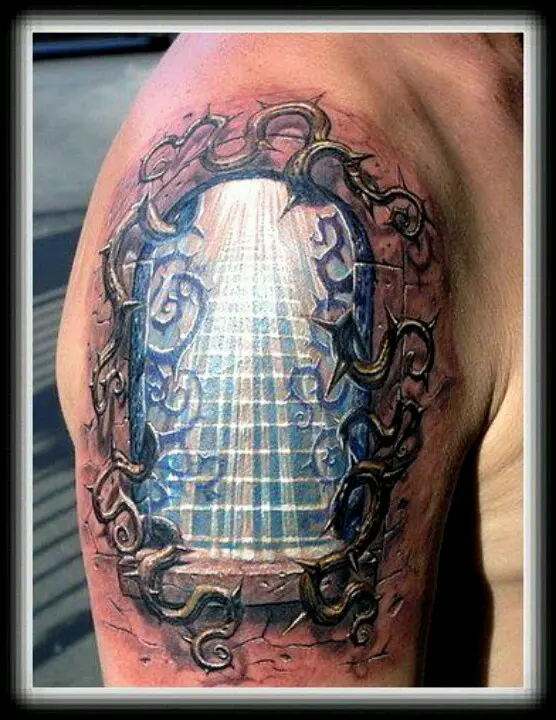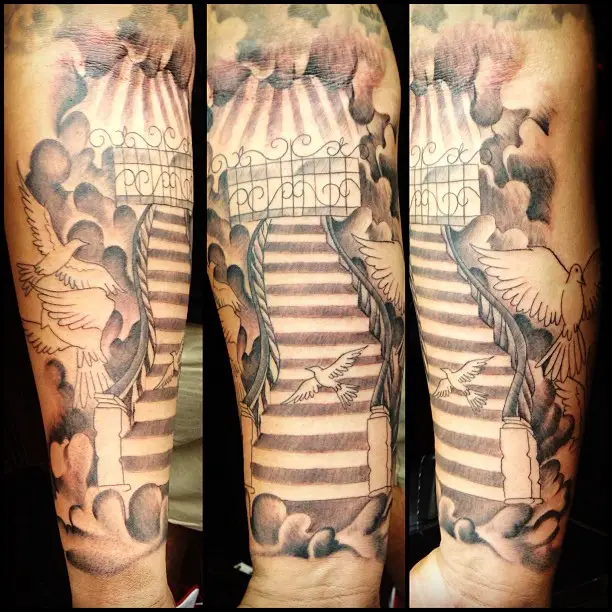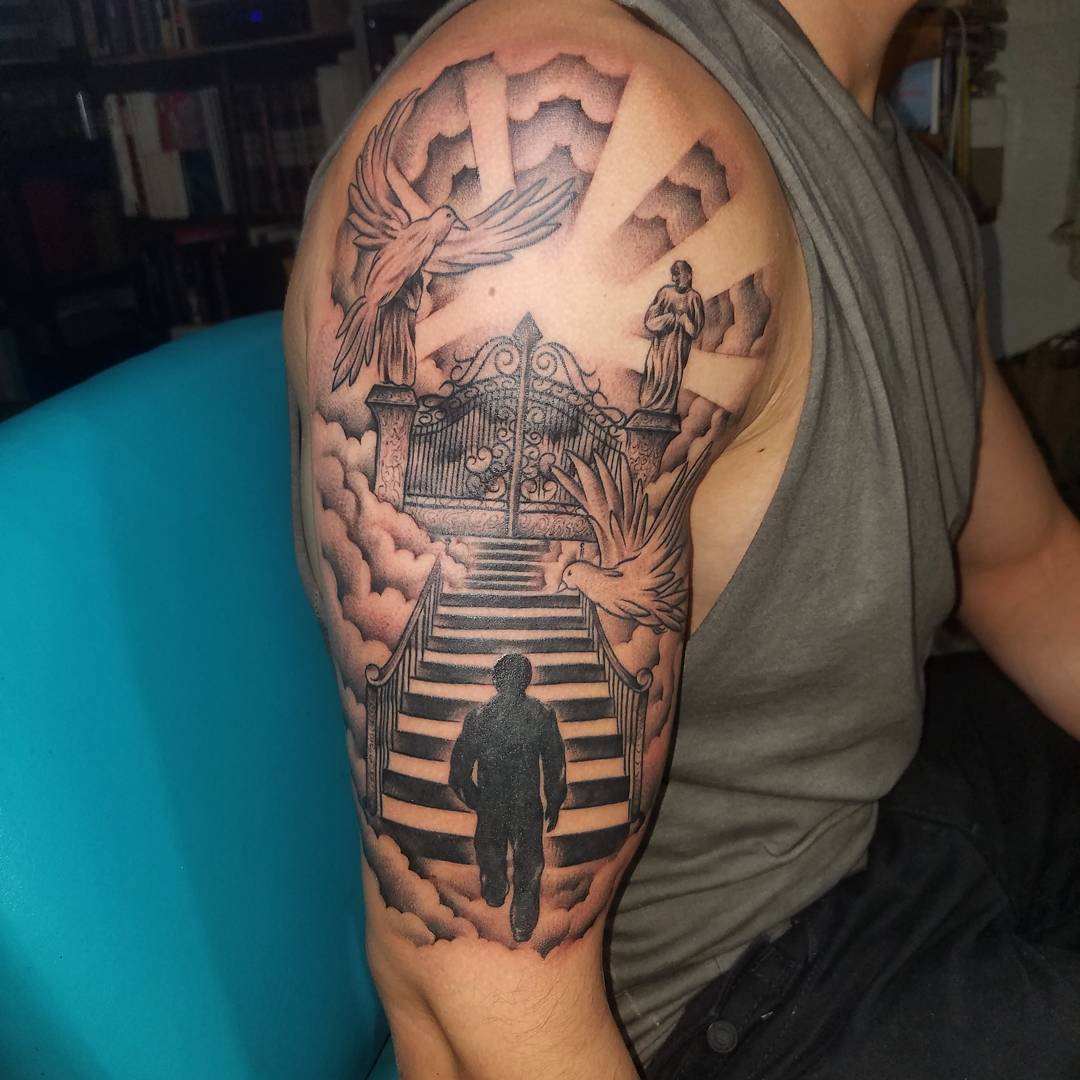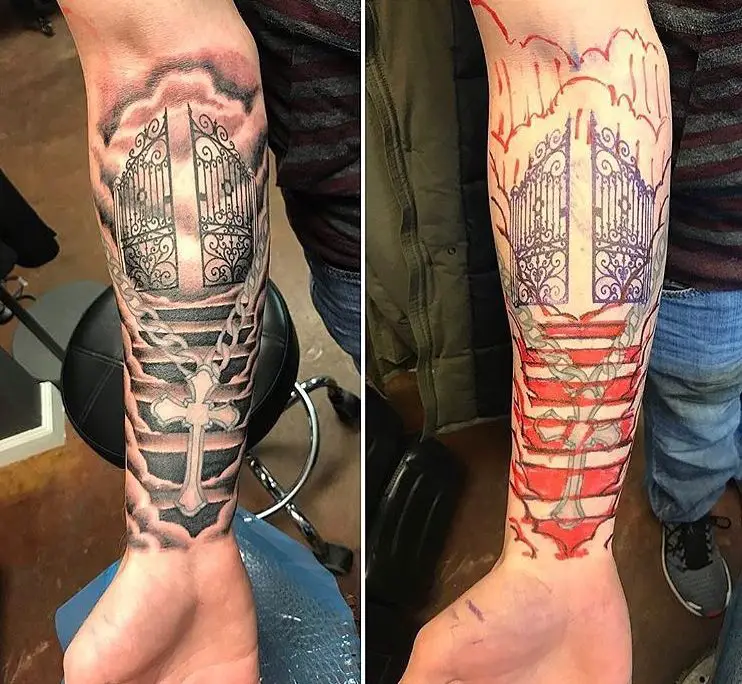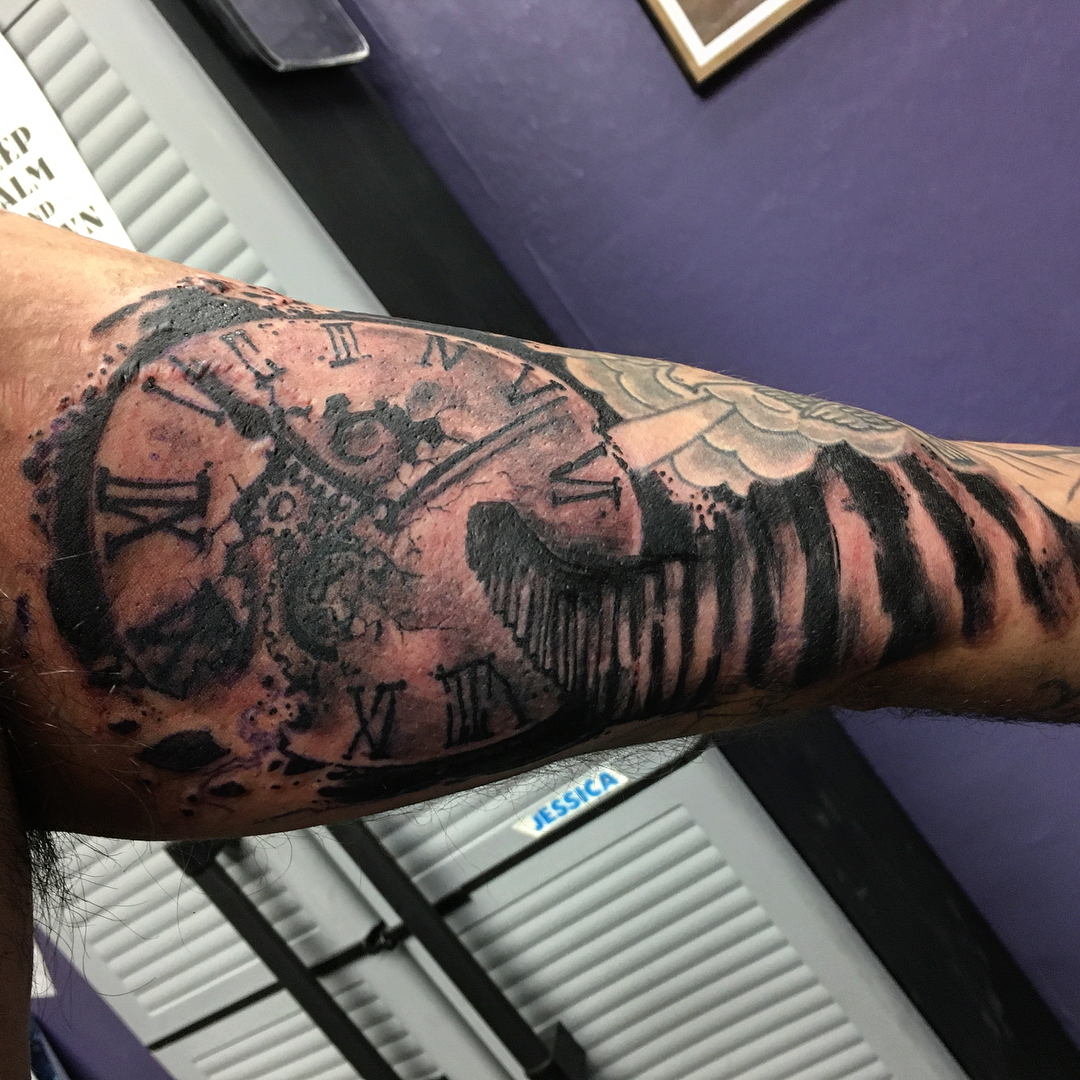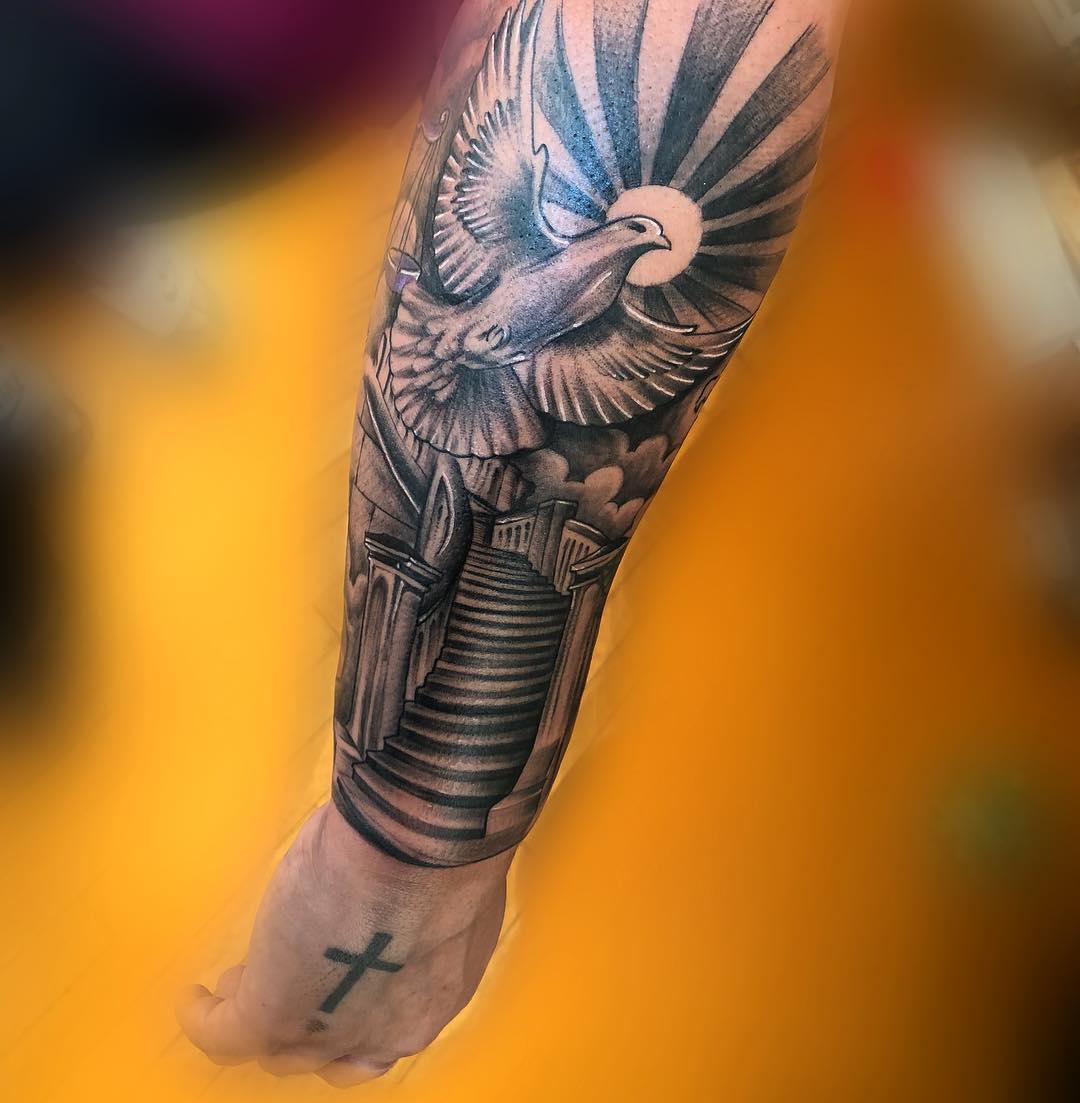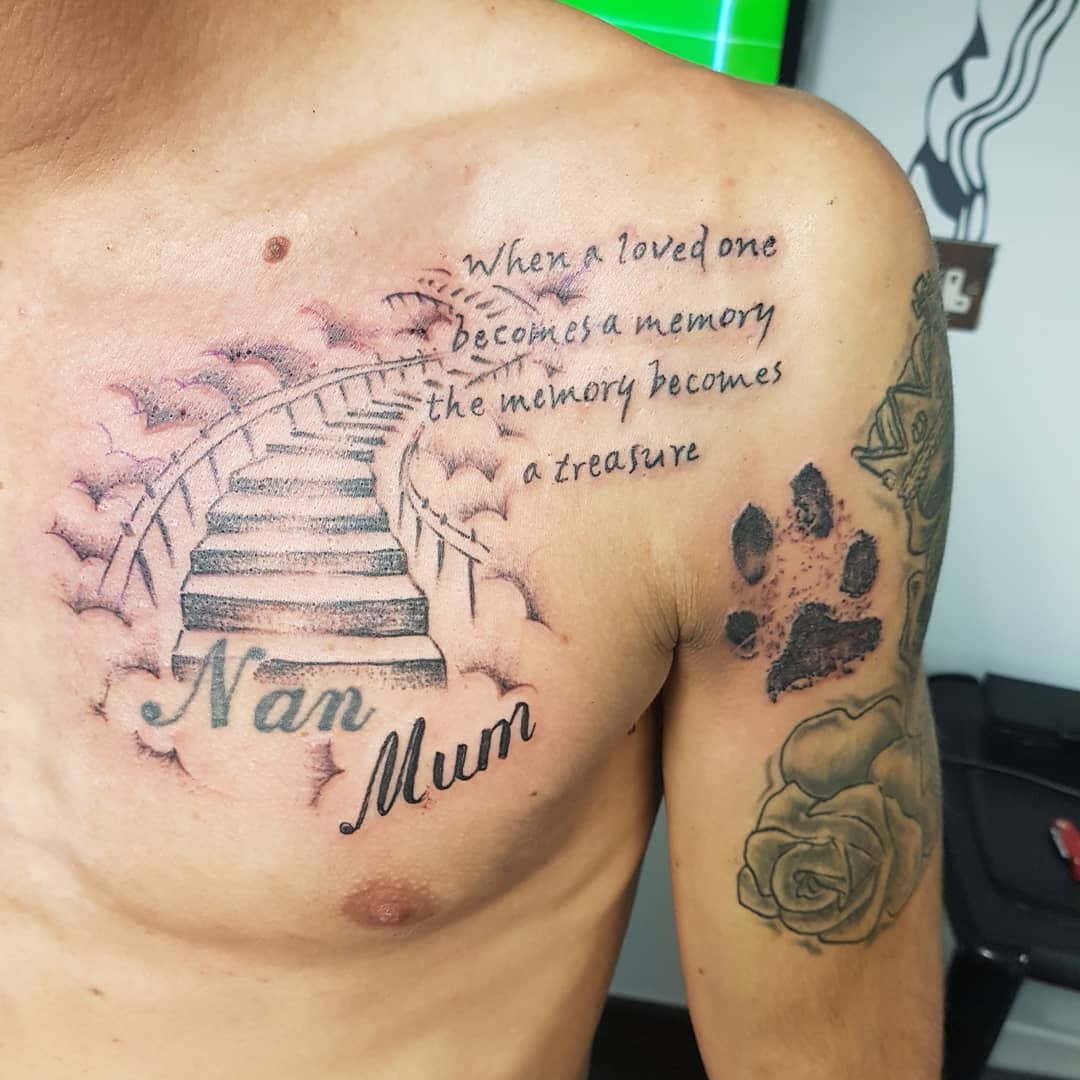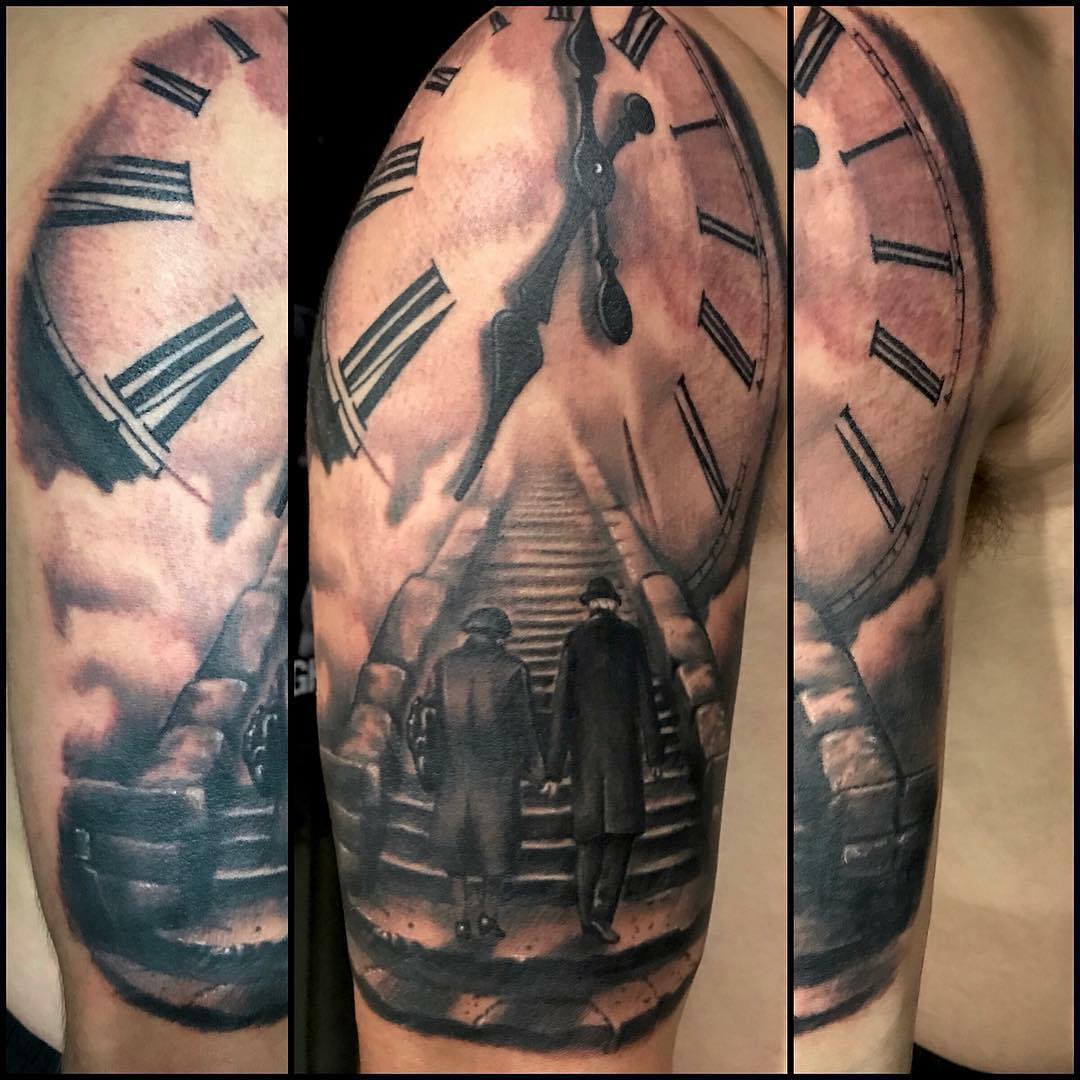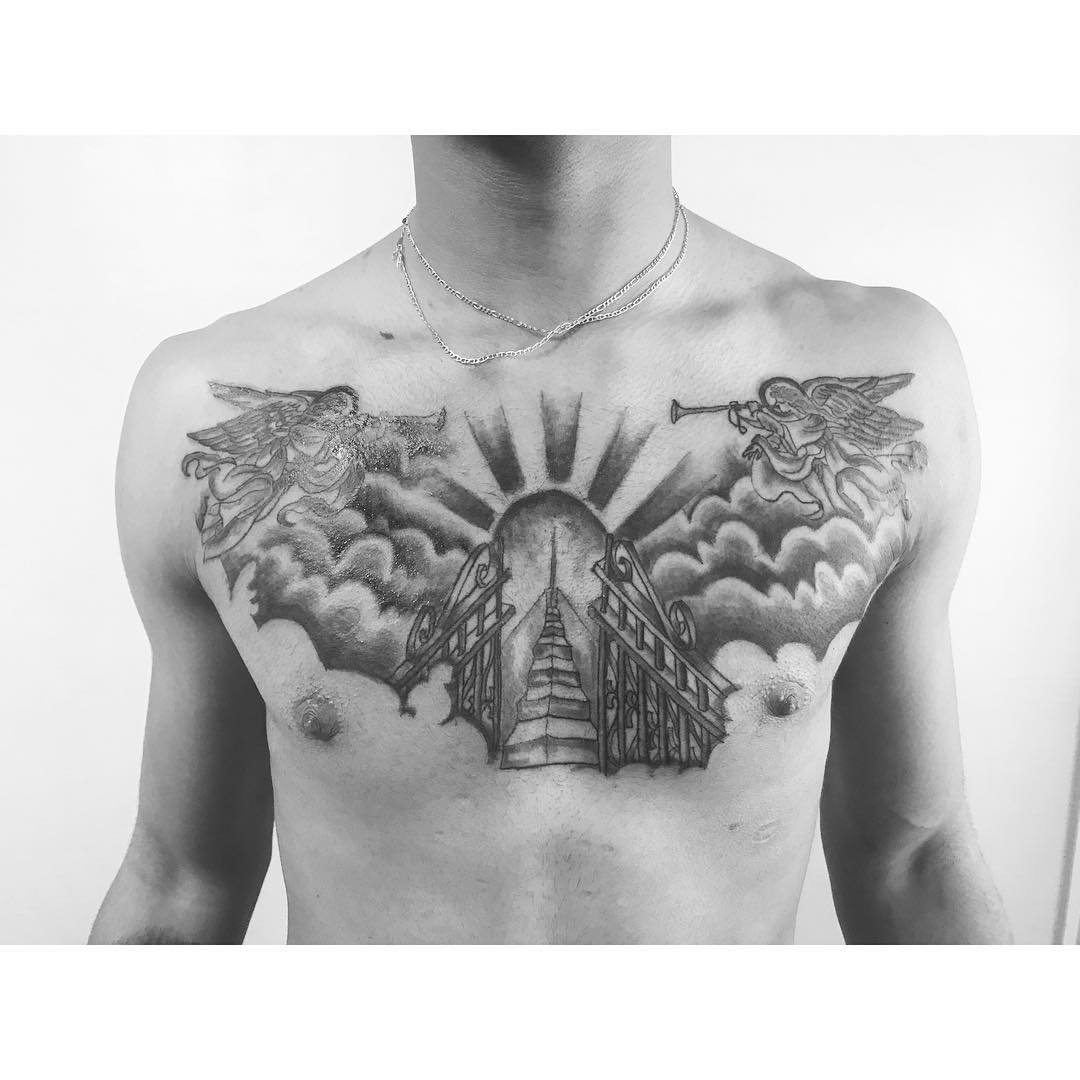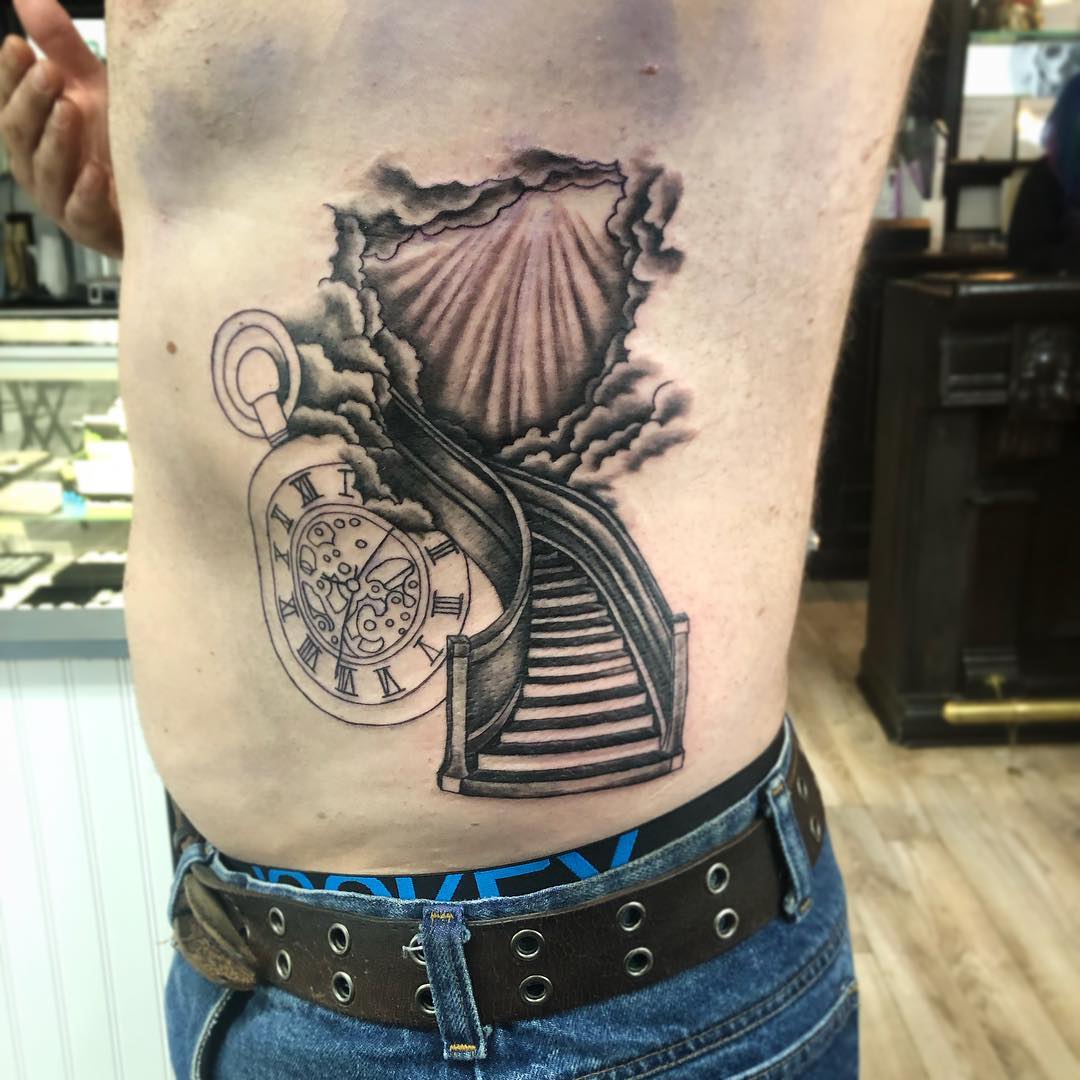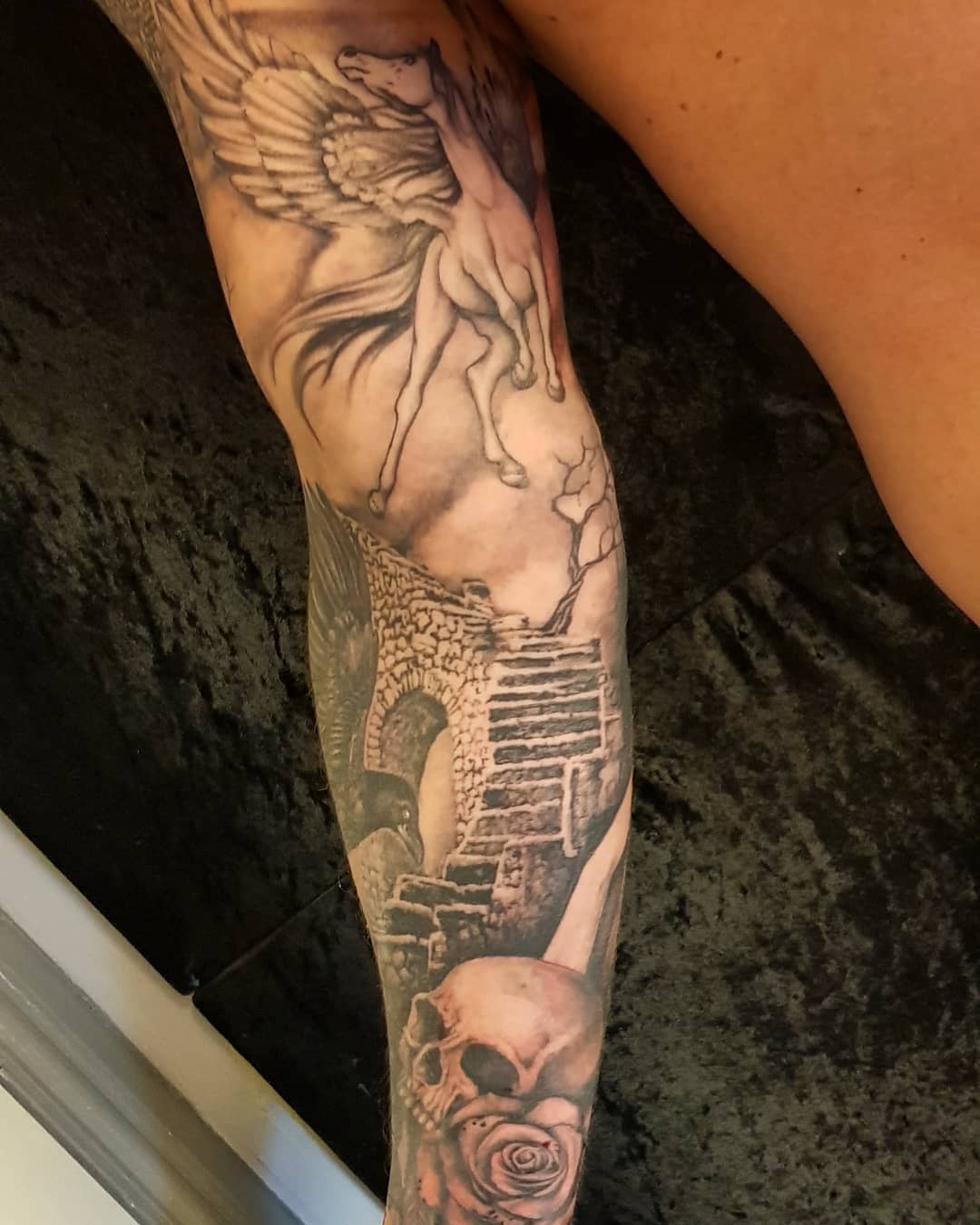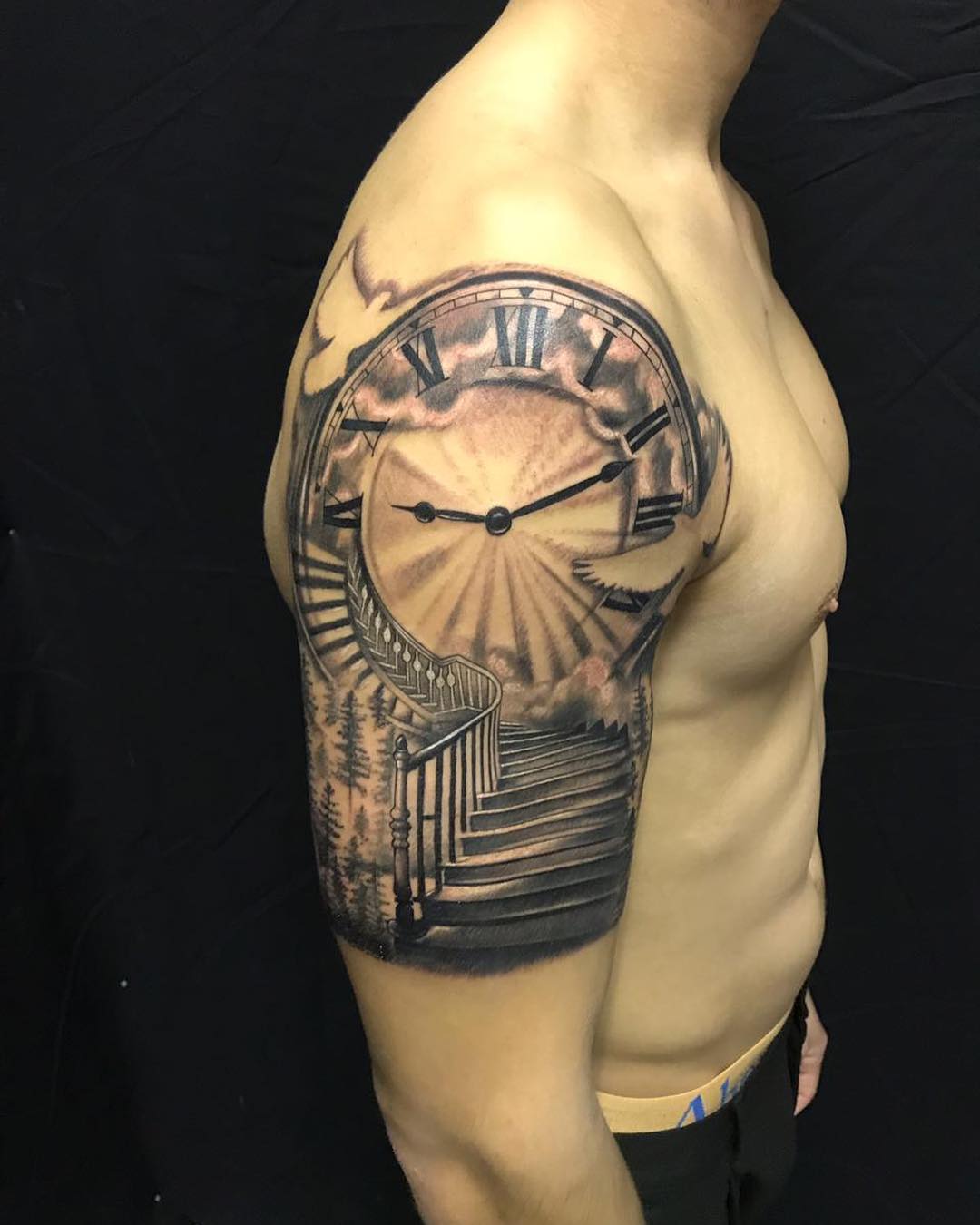 Although not very popular generally, stairways to heaven tattoos are especially demanded by a peculiar group of religious believers and worshippers.