Alligators are the species that came long before us. From the prehistoric era, it is dwelling on earth and withheld its head up within the ecosystem. It is the apex predator in the water. Spiritually and biblically Alligators occupy a special position of wisdom, healing, and cleaning. This is what makes Alligator drawing a perfect material for tattoos.
People prefer to express their personality through many mediums and tattoos are one of them. Alligator illustrates the quality that man has cherished for a long time. The agility, consciousness, and rigidity are what people express through Alligator tattoos.
Here we present you with 25 traditional Alligator tattoos that will make your personality and appearance more unique and enchanting.  So let's dip into water and find the perfect alligator for you.
90 Alligator Tattoos Designs and Ideas:
As a magnificent and versatile creature with a deep root in mythology and religion, an alligator tattoo can be significant in all aspects. Every part of the alligator can define something special. Their eye, skin, skull, and head have some symbolic value of their own that most of us desire.
You may find wisdom, knowledge, immortality, purity, endurance, resilience, etc associated with the alligator. This special character is exclusive to alligators and if you want any of them, you may go for an alligator tattoo.
To find more about this majestic creature and its tattoos you may read the following discussion below.
Traditional Alligator Tattoo
An alligator symbolizes wisdom, indestructibility, and patience. This fierce, fearless, forceful creature has a lot of attributes, that we may covet in our life. A traditional tattoo of an alligator may help you to find those attributes in you and guide you through a versatile and colorful life. 
Here are some of them alike-
Mandarin Gator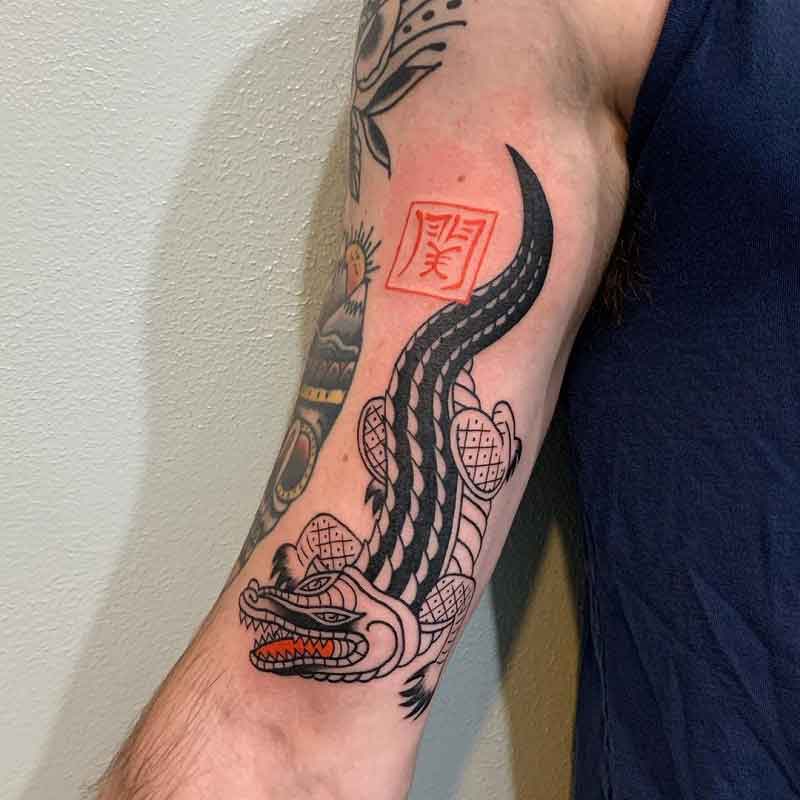 Mandarins are blessed with folklore about Dragons, Alligators, Snakes, etc. Want to try a tattoo that gives you an essence of oriental with an invasive look? Then this may only be created for you. 
2. Jaw Head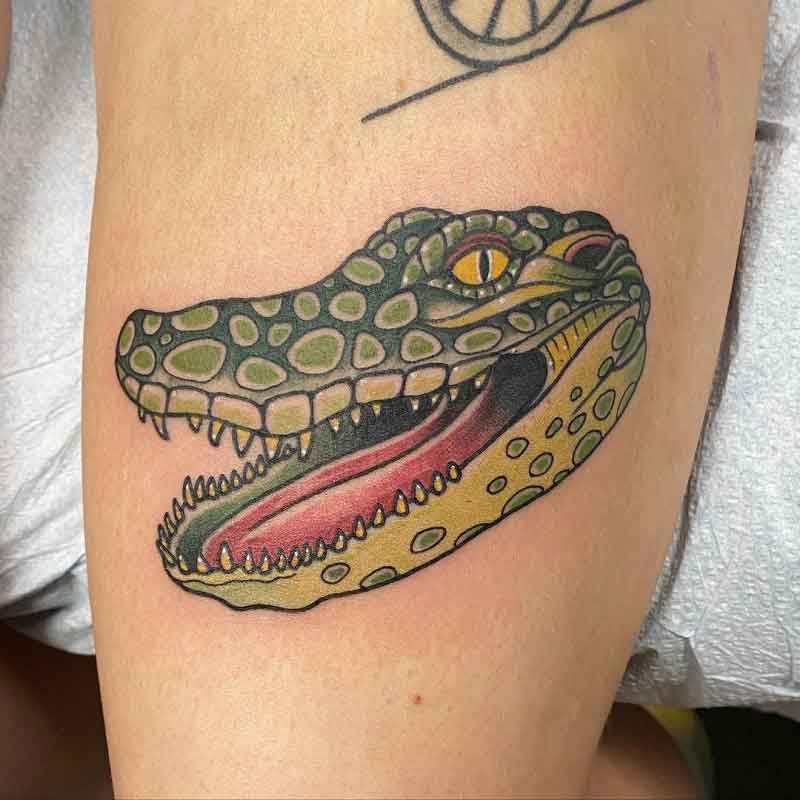 What is the most horrific substance about an Alligator that catches your eye? The jaw has tons of teeth that can replace the finest blade. This tattoo will make your arm look like that kind of sharp and dazzling knife.
3. Cruely Amour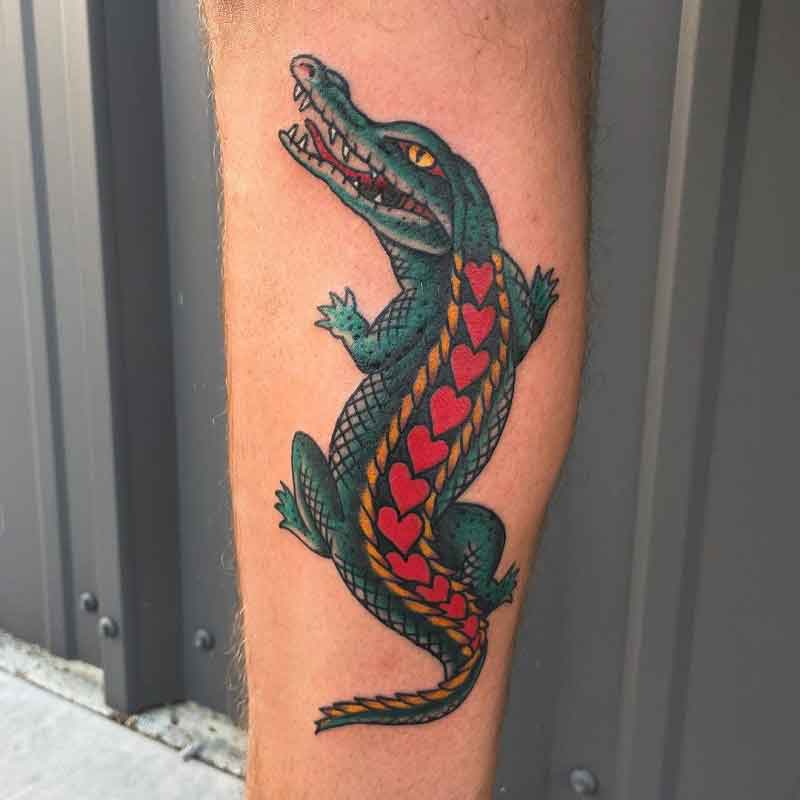 It is said that you can find the purest love in the most adverse situation. This tattoo represents a person who can protect and love, who can demolish but the architect of peace. A tattoo for those people whose thoughts are sophisticated and pragmatic.
Alligators are living fossils like these long-dead skulls. This long-surviving invincible species still have its primal instinct within its skulls. Which helps them survive this long journey on earth, unlike most other species. This tattoo may represent our love for sustainability and restoring balance in our lives to survive the long journey ahead of us.
If you're searching for such inspirations, here are some-
4. Ancient Skull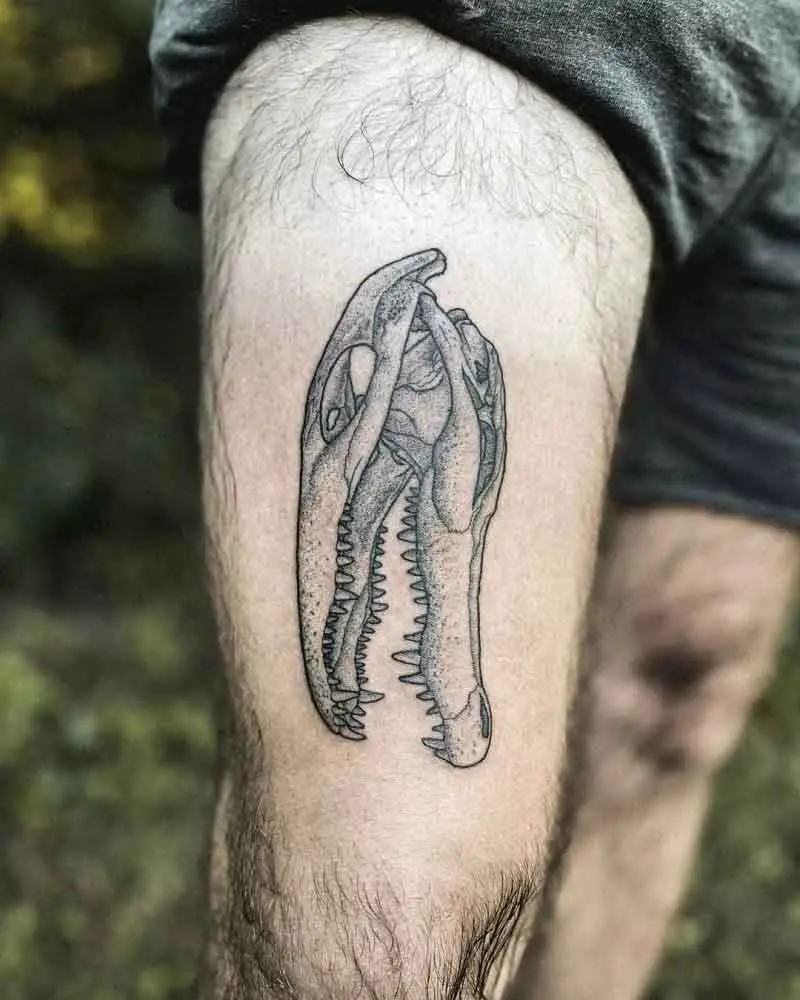 Alligators are one of those rare species that have been wandering on mother earth since the prehistoric era. You think you are the proprietor of your kind and heir of the ancient. Then you find the perfect tattoo for a man's thigh.
5. LOKI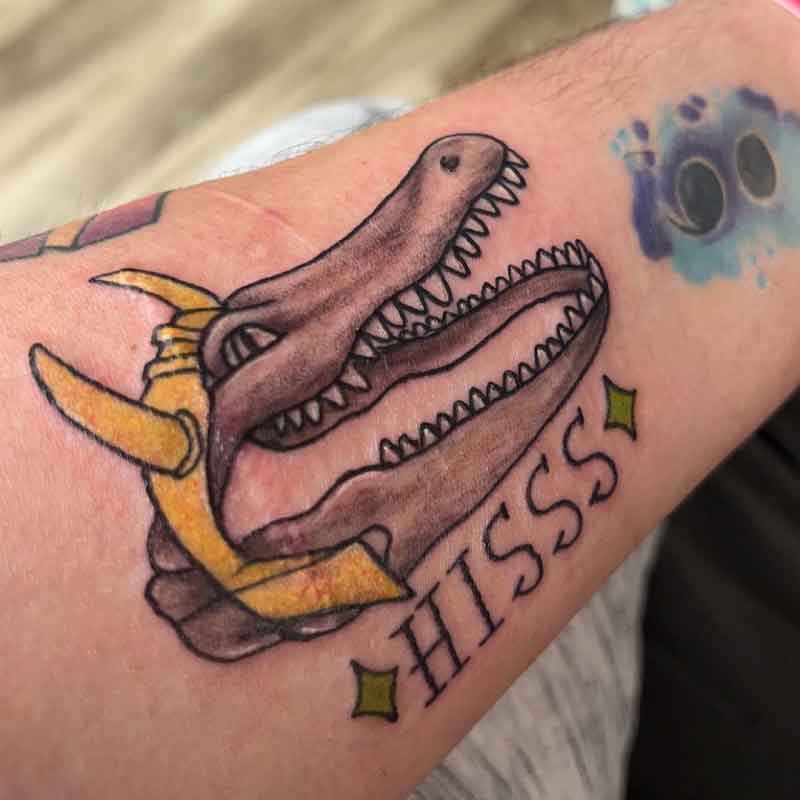 Like Vikings, this alligator is the crown wrath of the water. HISSS gives you a vibe of defter of a snake. If you like to be a crowned king with witnesses and discreteness, then this tattoo is only made for you. 
6. Bloomed Grave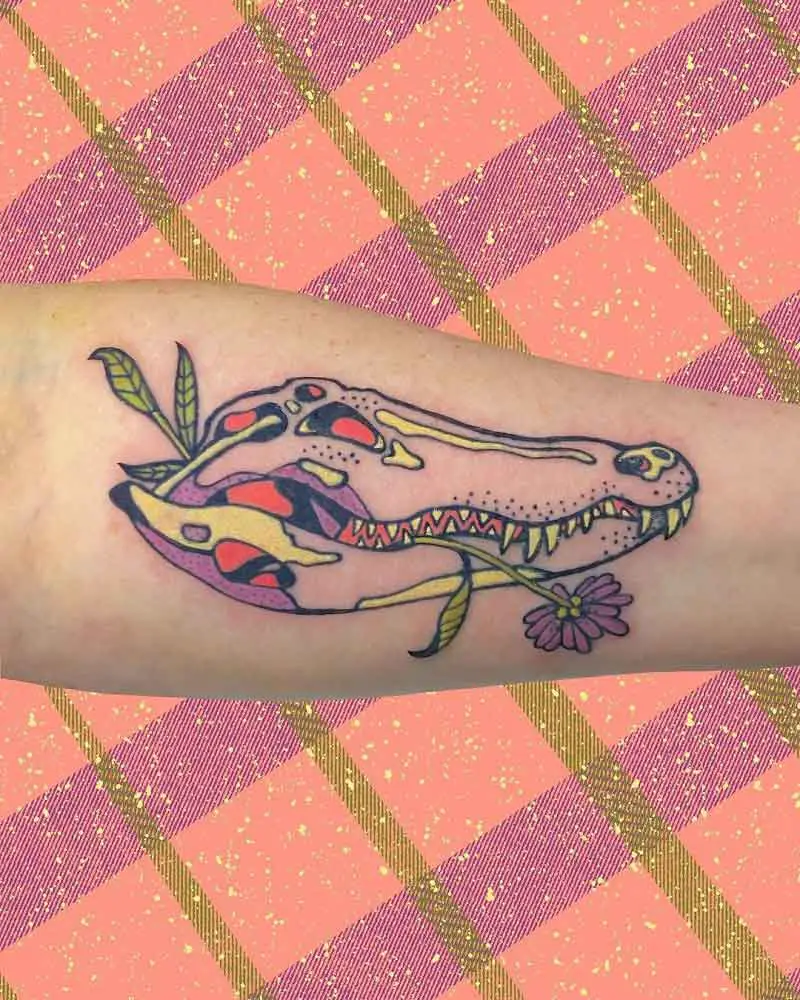 Alligators are predatory apex leader that leads over creatures beneath water. But from the old pioneer born new beauty that will reshape the future. This tattoo would be a perfect match for those who dream to change the upcoming.
Cute Alligator Tattoo
It's hard to find any motherly instinct among reptiles except alligators. Their feminine instinct is the reason behind the survival of their young and entire species. This cute little alligator tattoo may dignify our care and love for the young that help us to evade extinction.
7. Pureblood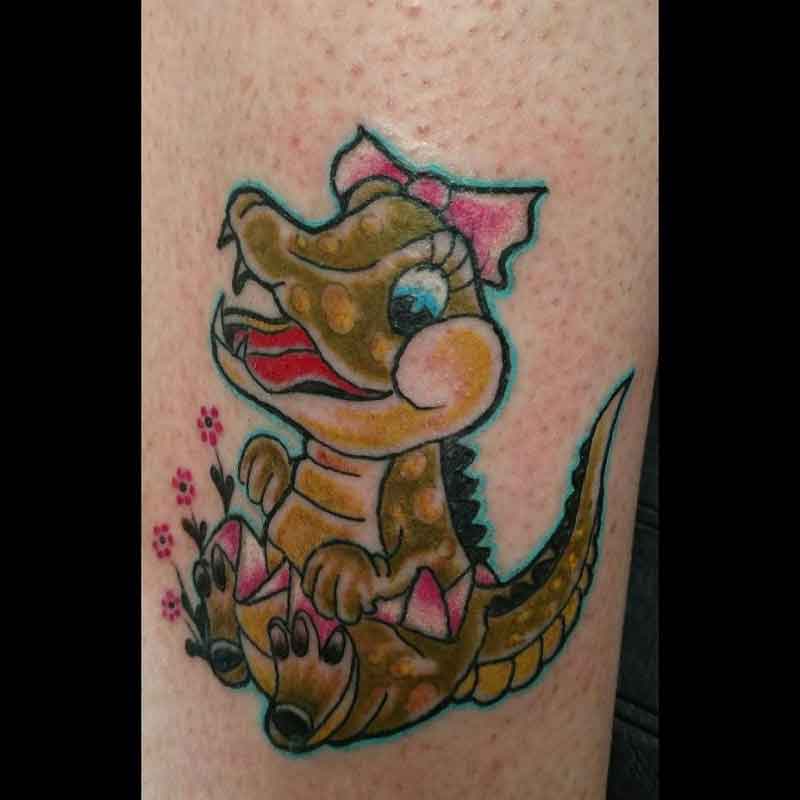 This tattoo is rehashed for feminine people. This baby Alligator resembles innocence, infantilism, and loveliness.  Girls, this tattoo is all about your elegance, and childishness with an aspect of an invasive mind against all wrongs.
8. Floating Gator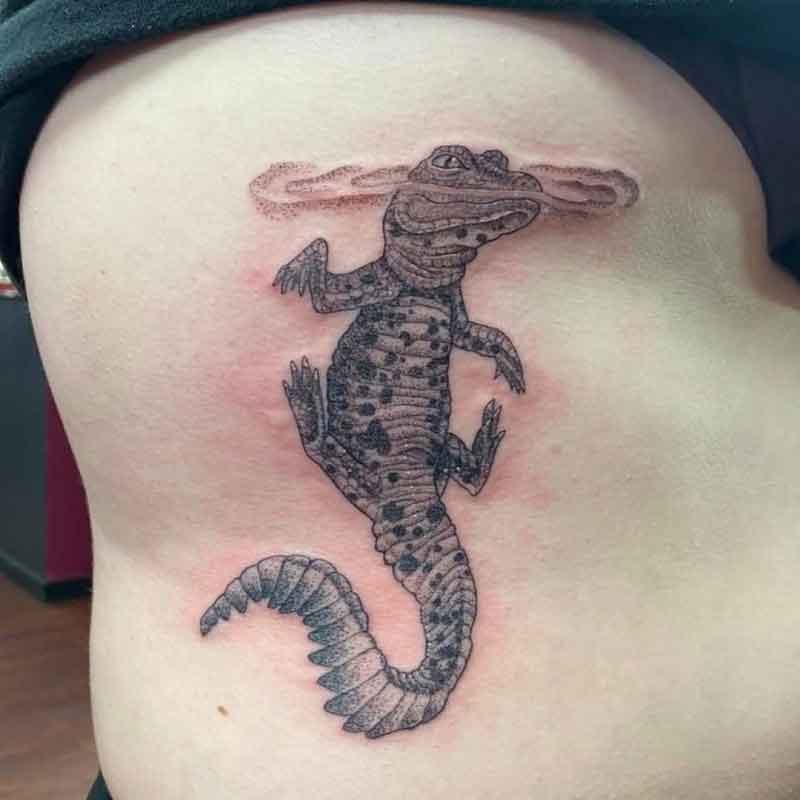 This Alligator peeks up through the surface of the water. It has a unique drawing of its flapping underwater that makes it more realistic. This cute Alligator is vertical in shape and needs muscular triceps to have this baby in your arms.
9. Monochrome Reality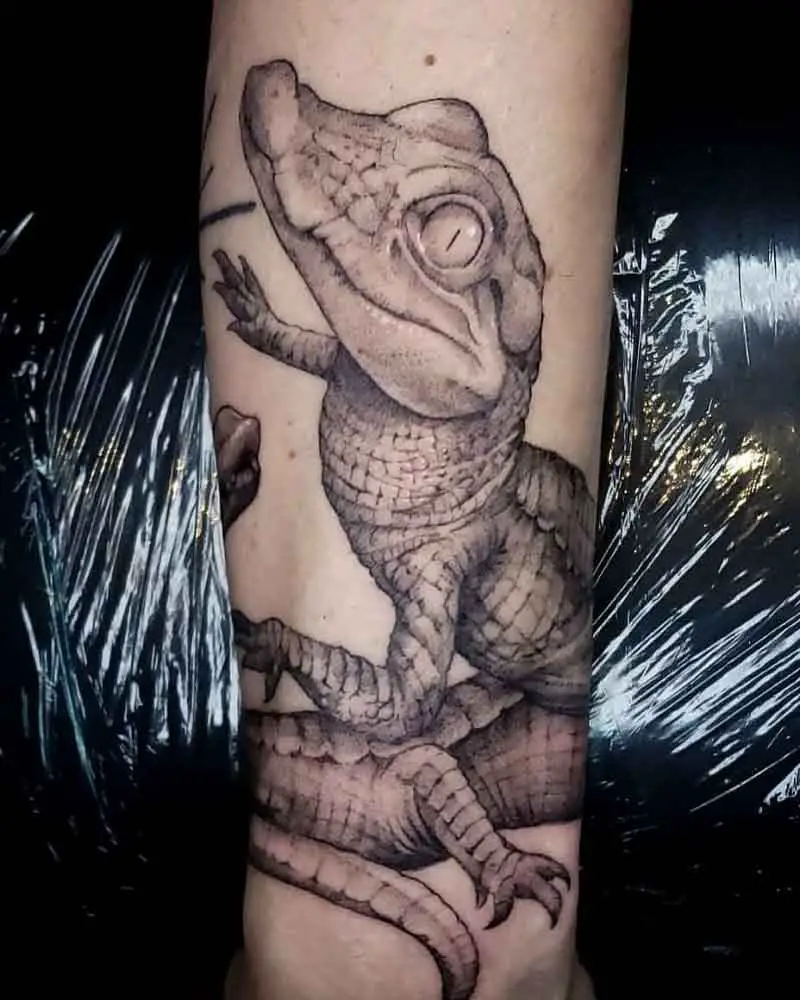 Imagine you have this piece of art on your forearm. And the next thing that comes to anyone's mind is if this Alligator comes straight out of your hand and bites him! This tattoo is well drawn in 3D and hyper-realistic form. 
Alligator Eye Tattoo
An alligator's eye sees through the darkness as if we seek lights in the darkest moment of our life. A light at the end of the dark tunnel can give us hope and the strength to live. This alligator's eye may guide you through all the darkness of your life and help you to see beyond what other people can not see.
10. Eye of the Jungle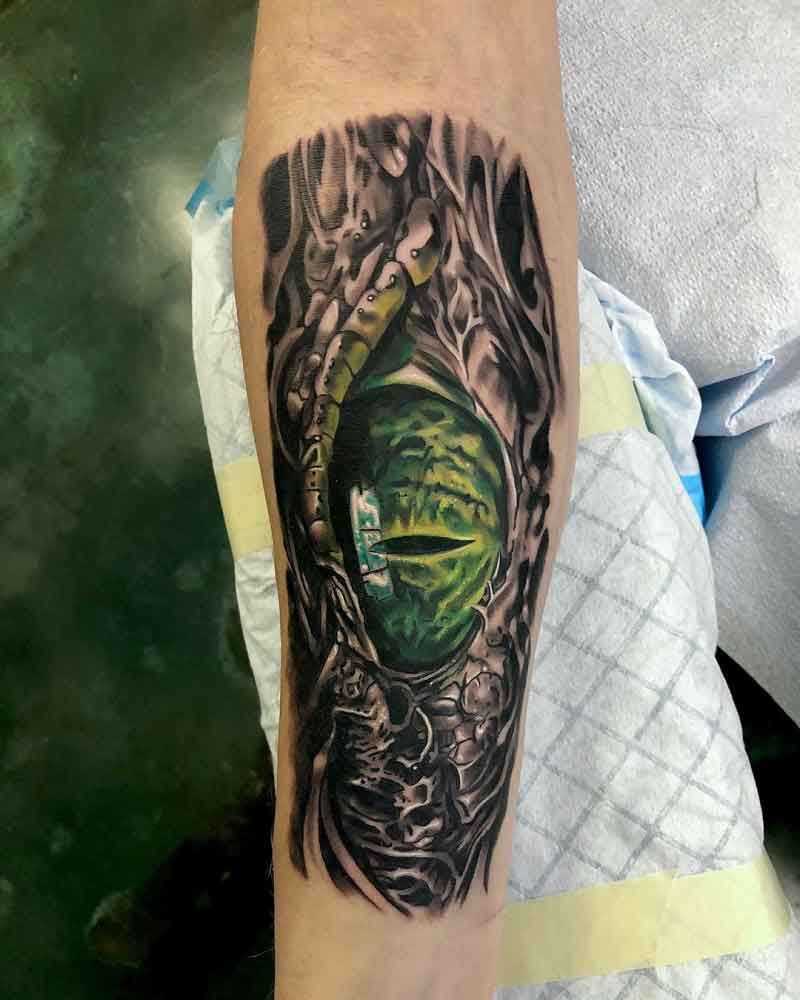 This green eye is calm as a grassy horizon and virid plantation. This is a tattoo that will express your personality vividly. Proclaim yourself as a calm and deep thinker. This one may not be for everyone but for people in middle age with prudence.
11. Omni Eye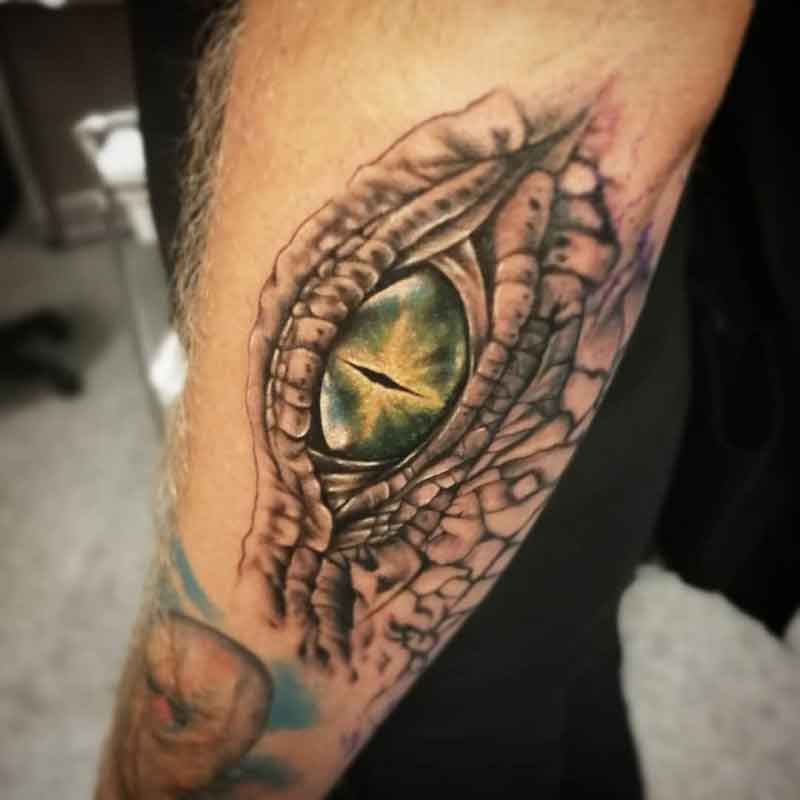 A fun fact, Alligator has a third eyelid that works as google underwater to see very clearly. This eye resembles this ability to see everything quite neatly. It says no matter what danger or obstacle is concealed ahead, you are aware of everything.
12. The Observer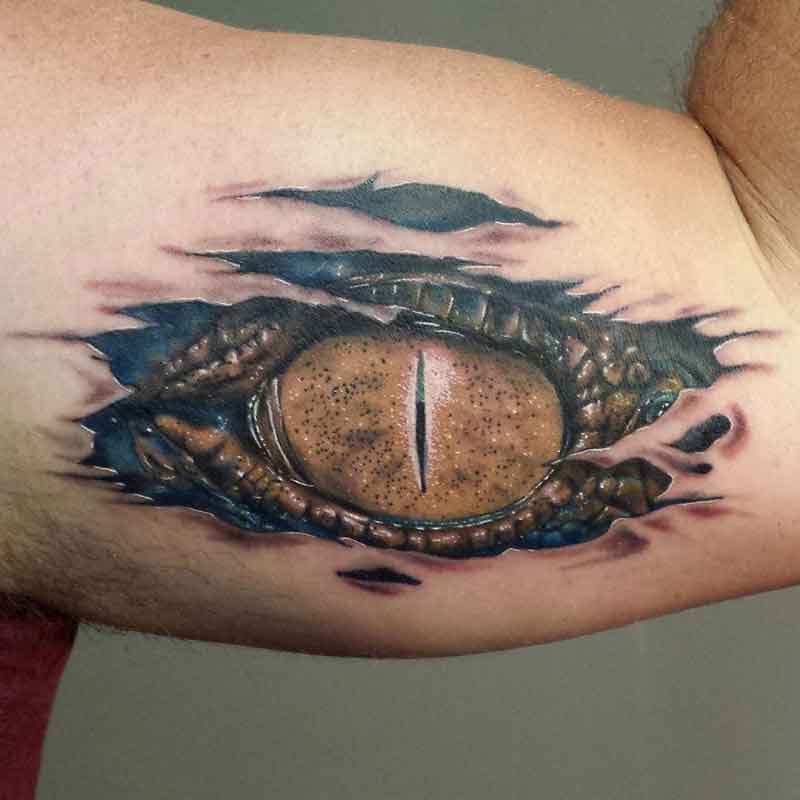 This eye on your bicep makes you vigilance observing around you. You will be among those rare people who know, who see but who don't interact unnecessarily. This stylish drawing will draw attention to you.
Alligator Head Tattoo
This ferocious head not only tells us about strength, bravery, and wisdom but also reminds us about protection care, love, and resistance. If you are the one always ready to seize every opportunity like an alligator, these head tattoos may represent you better than others.
13. Head to Heel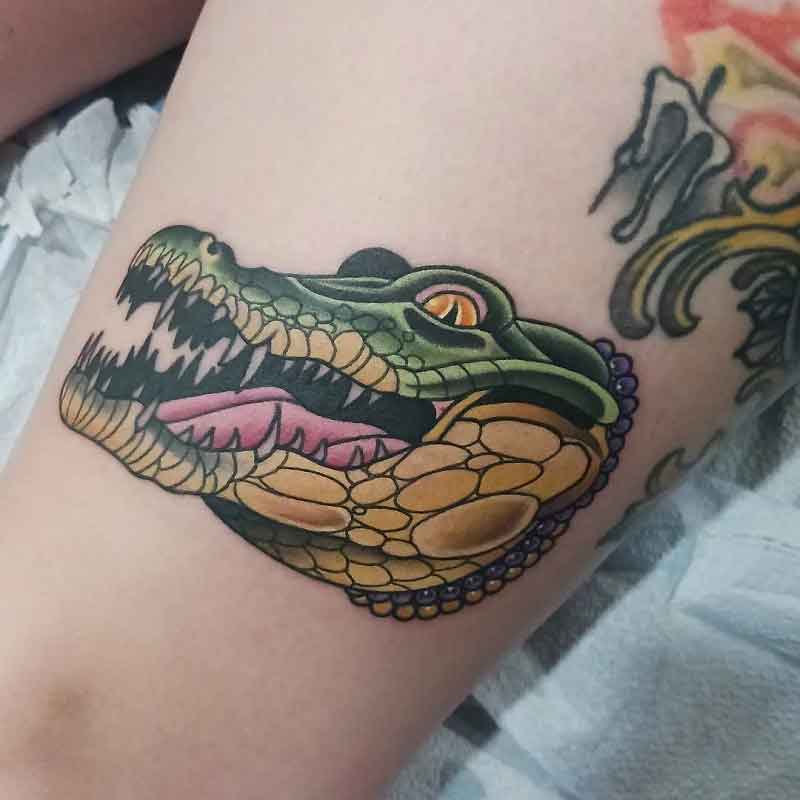 Alligators symbolize healing and cleaning spiritually. So this fiery-looked head of it means you are impossible to be injured by your enemy. So actually this head leads you to heal.
14. Flaming Gator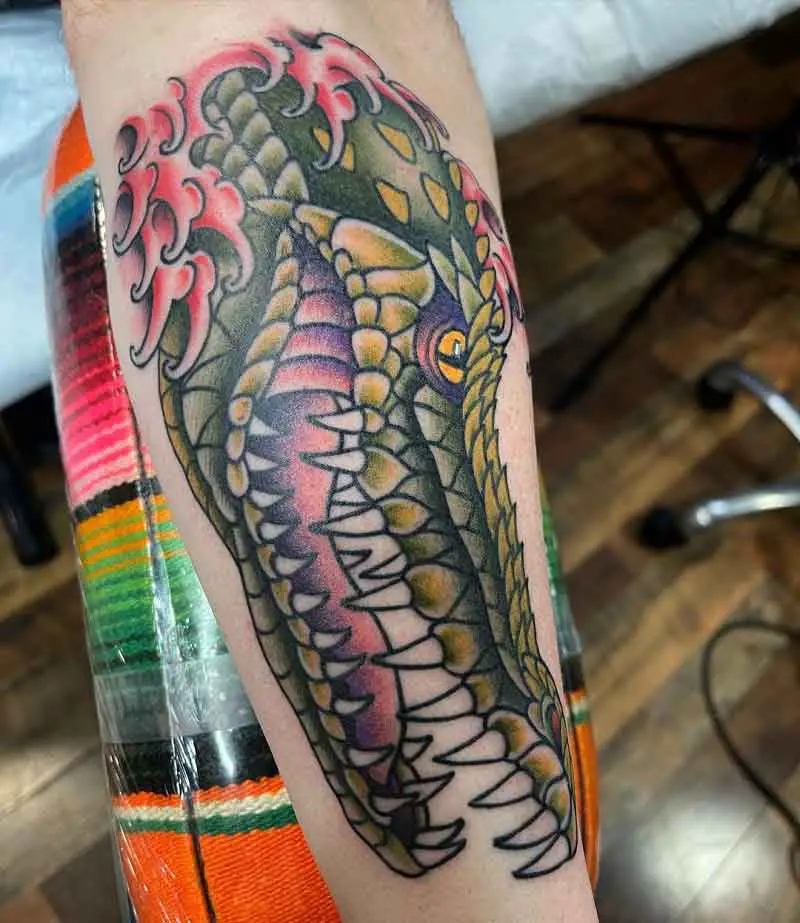 This Alligator has his throttle on fire. This one looks like a half dragon and half gator. Roar with flame represents here you are not feared to raise your voice. Your protesting tongue against all wrongs makes this tattoo meaningful.
15. Dino-gator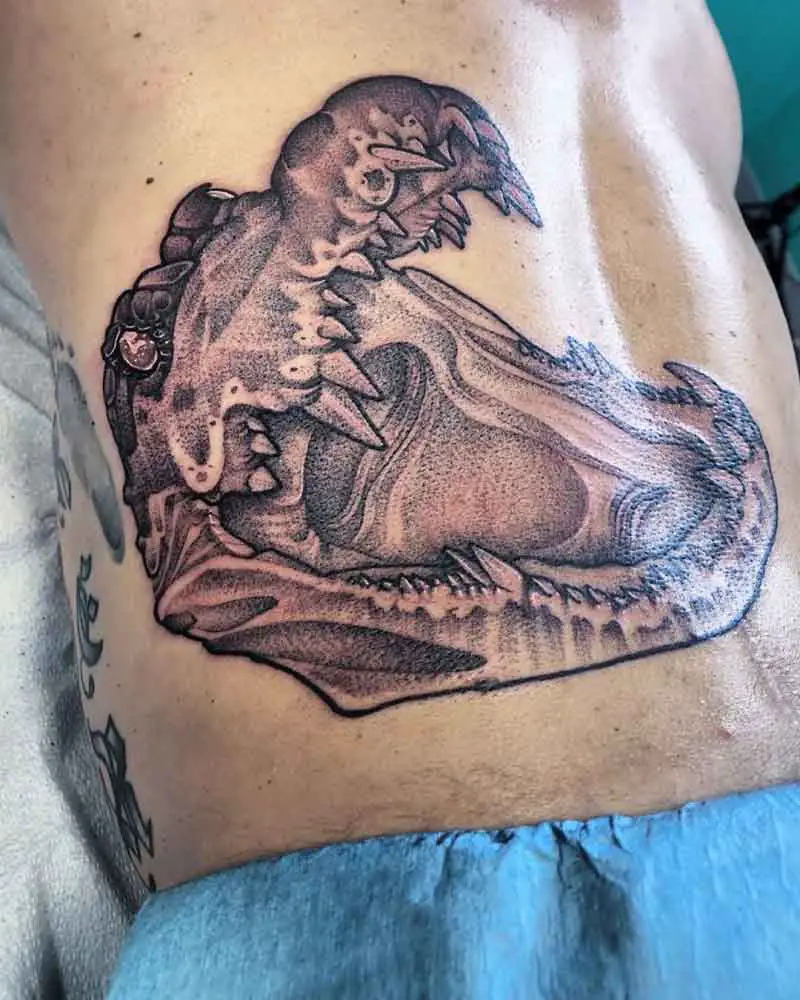 Maybe this one looks like a dinosaur's head to you? Yes obviously, the Alligator is one of those rare species to wander on earth since the dinosaur age. So put this tattoo on your back and be like an ancient wise being.
Alligator Skin Tattoo
The resilience a skin brings to an alligator may fascinate you. You may crave something similar in your life. Your life sometimes gets harder and more complicated than you may endure. This skin of an alligator gives you the strength and protection to overcome all of those difficulties in your life.
16. Exotic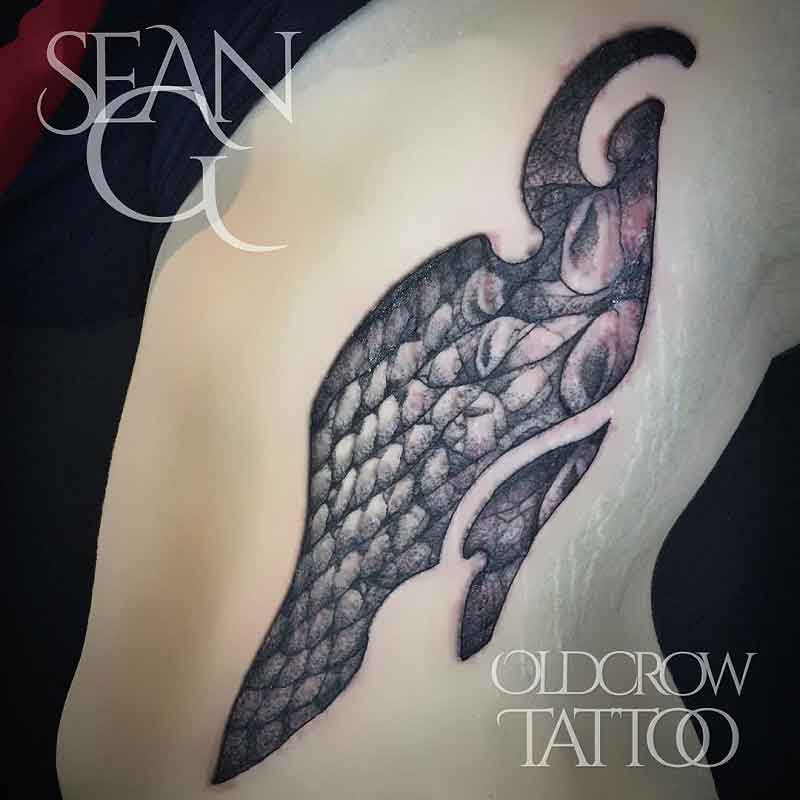 Who doesn't know the skin of Alligator is the most expensive and wished leather around the world? Maybe you are much more valuable than that to your loved one. So why don't put this tattoo on and become the exotic one?
17. Peek Behind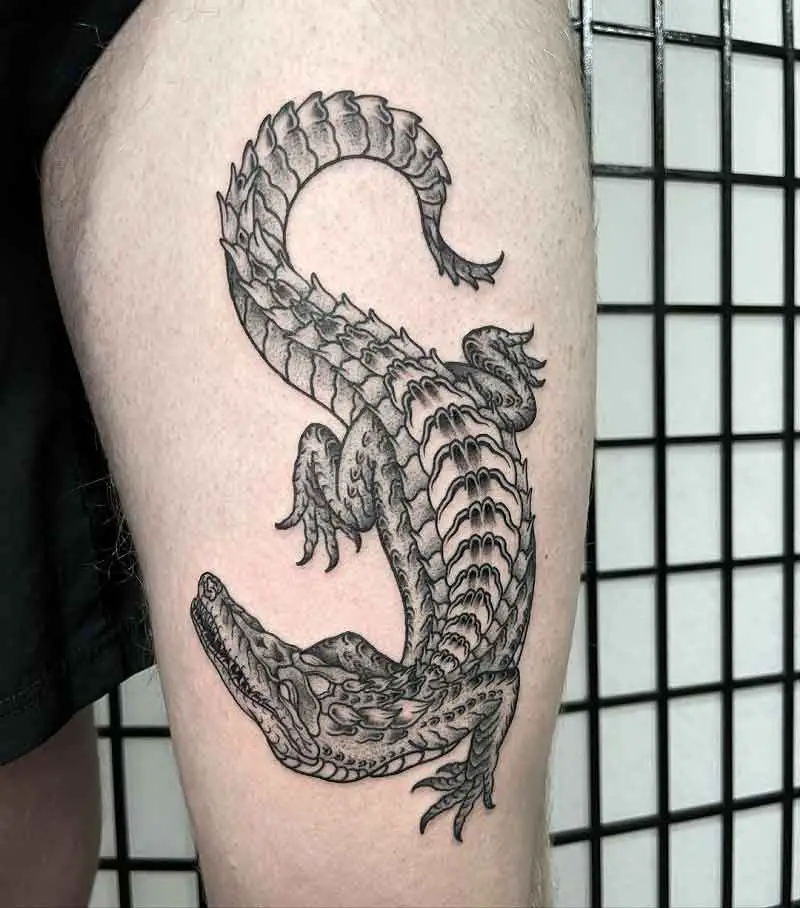 Alligator represents wisdom. A wise person always searches for his past, learns from it, then marches forward. What can be the best example other than Alligator to explain this life lesson? So prudent people, this may be your perfect match for tattoos.
18. Reptile's Rumble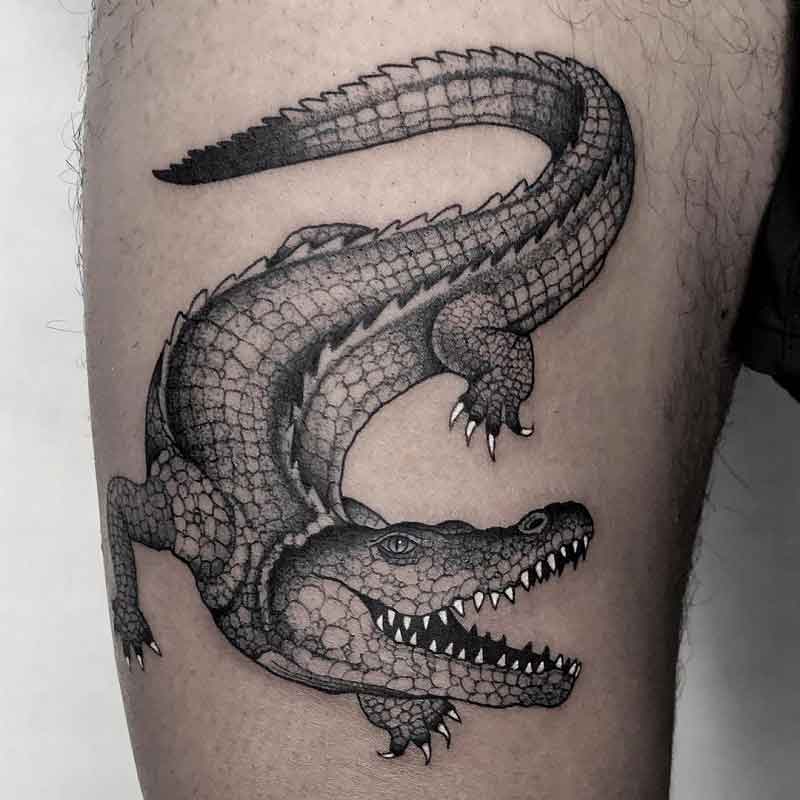 This jaw of blades looks more fascinating when it roars. Besides Alligator's bite mean something that no one should ever encounter. This head is full of jeopardy. Other than Alligator, maybe the owner of the tattoo is this venturesome.
Alligator Snapping Turtle Tattoo
When snapping turtles grab something with their jaw, they never let it go. As if you never give up something important to your life. This symbol of perseverance and engrossment is the most important thing to achieve something extraordinary. These tattoos may help you become persevering and assiduous like a snapping turtle itself.
19. Gator Grotesque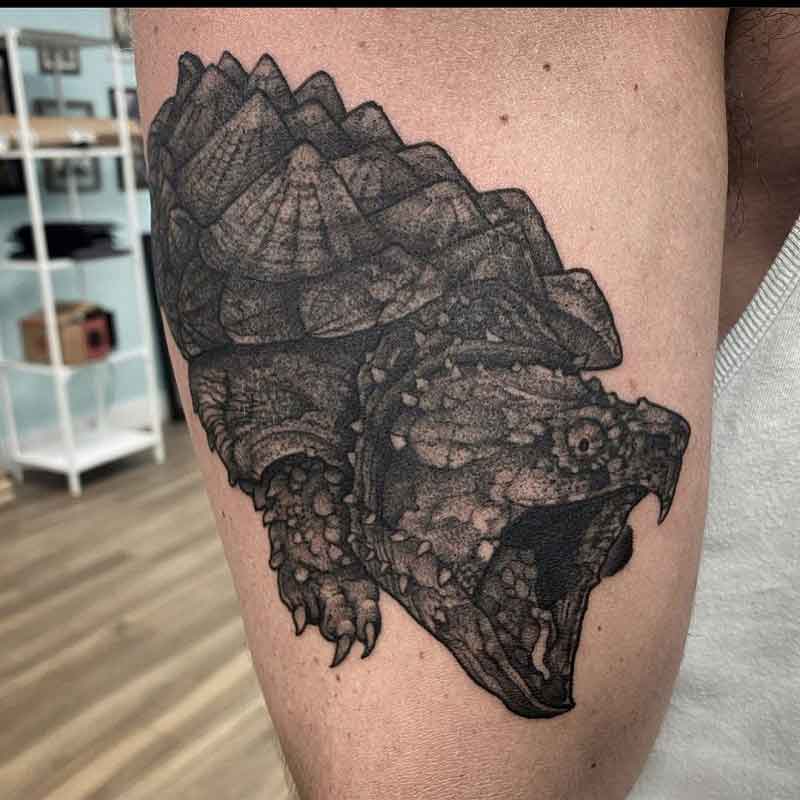 This one is a perfect combination of stiffness from an Alligator and calmness from a Turtle. If you are tranquil and tough at the same time, then maybe this tattoo is made only for you.
20. Green Mountain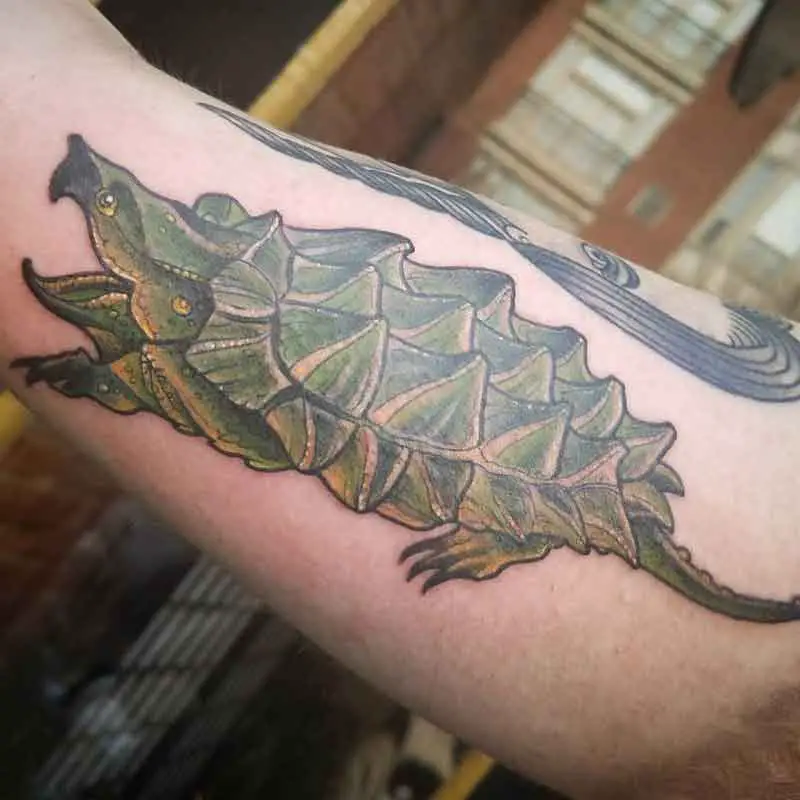 Mountains at the top of an Alligator, that is what you see after getting this tattoo. It pictures that you are capable of adopting responsibility. There is nothing you can bear on your back like this Alligator Snapping Turtle.
21. Marine Warrior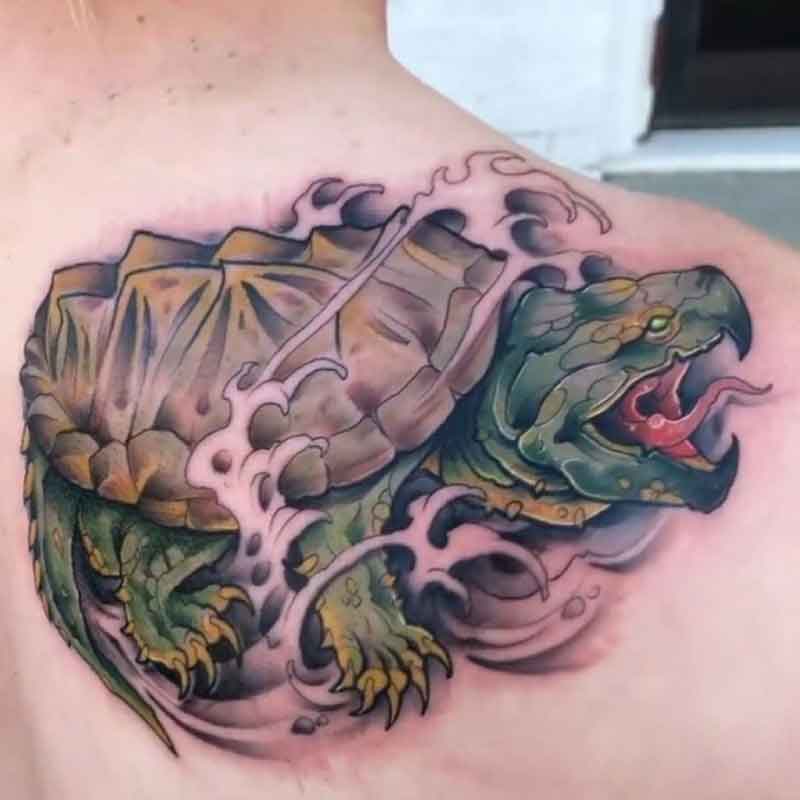 This roaring Alligator addresses itself as the crown of the water. Its claws grasp the aqua like his own, expressing confidence. Its rugged body can endure all the waves and splashes. Endurance and confidence are what you find in this tattoo.
Minimalist Alligator Tattoo
If you do not like some fancy, extravagant portrait on your body but like the elegance and gracefulness of an alligator, you may go for these minimalistic and meaningful tattoos below. This tattoo definitely appropriate for your unique, gentle, and classy needs.
22. Murderously Minimal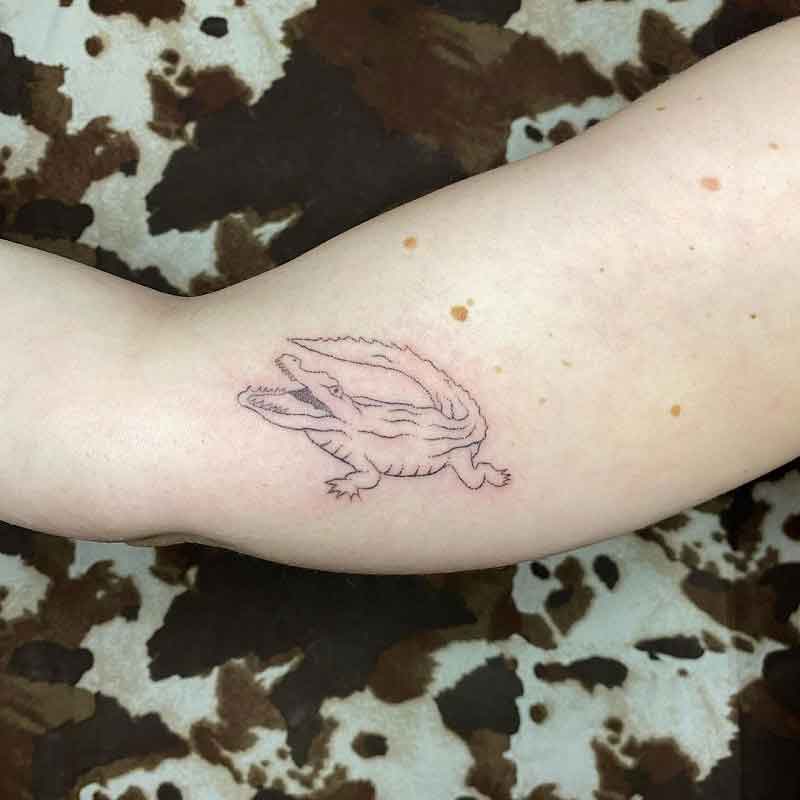 This little tattoo will not take up a lot of space on your arm. But will express an ample personality of agility and aggression. Since it's not very vivid in color, it will be appropriate for people who don't like to be noticed.
23. Lacoste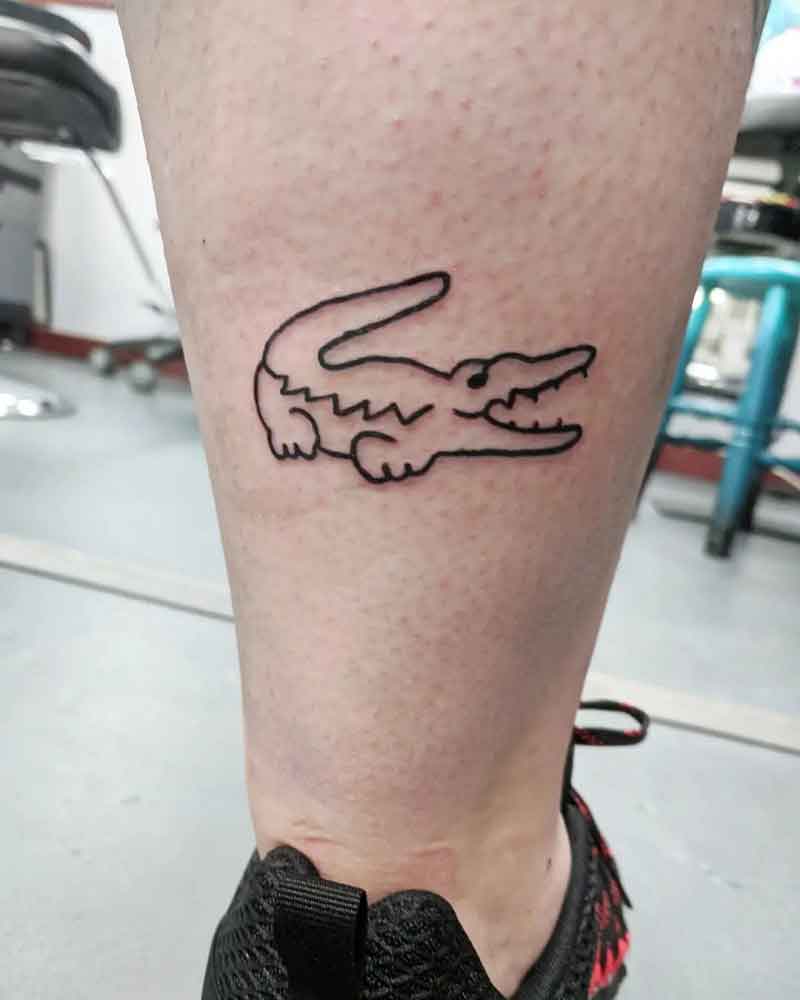 This Alligator tattoo is certainly noticeable but minimal. One can think of it as a logo. You can have this tiny tattoo on your calf.
24. Boozy Gator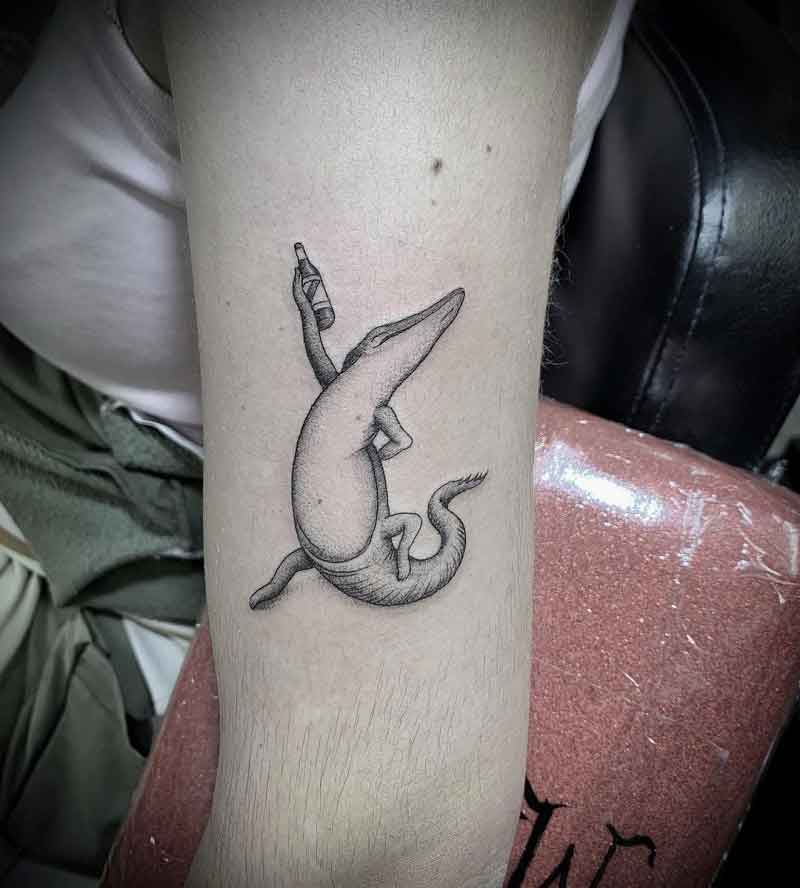 Are you a jovial person? Live your life only by your rules? Then you just find your best tattoo. This jolly Alligator with a bottle of beer illustrates the freedom and joyfulness of life.
Cartoon Alligator Tattoo
You may not be fascinated by the usual realistic alligator tattoos. Then you should go for something unique and authentic like illustrated alligator cartoon tattoos. There is a diverse range of alligator cartoon tattoos that can be exclusive to you.
25. Glamour Gator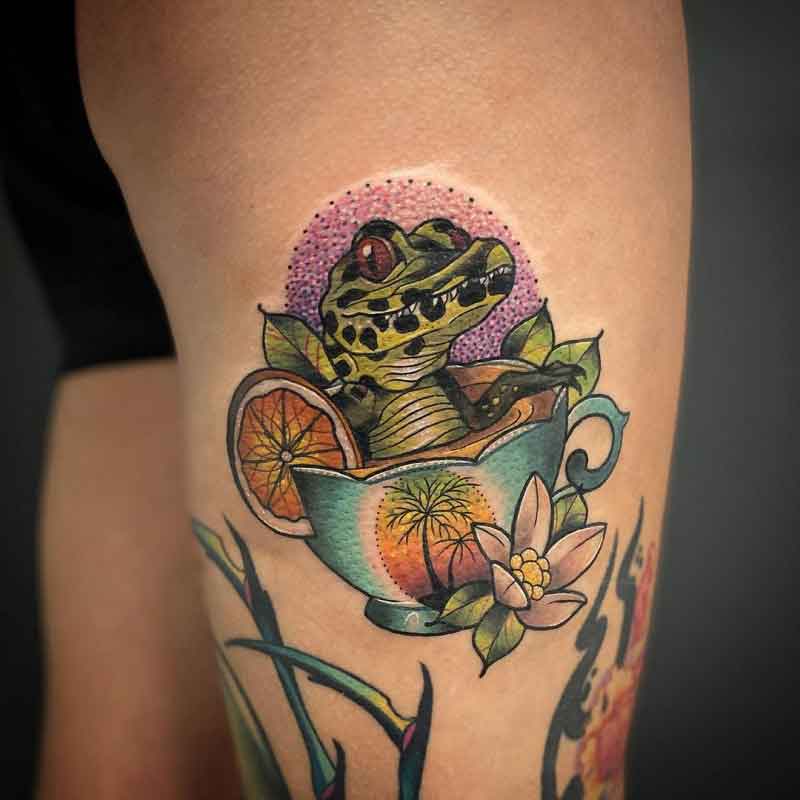 Colorful, Brisk, and eye catchy should be proper adjectives while describing this tattoo. This Alligator observing its vacation means the roughest and rugged personality even needs a break for himself sometimes. Quite deep? Isn't it?
26.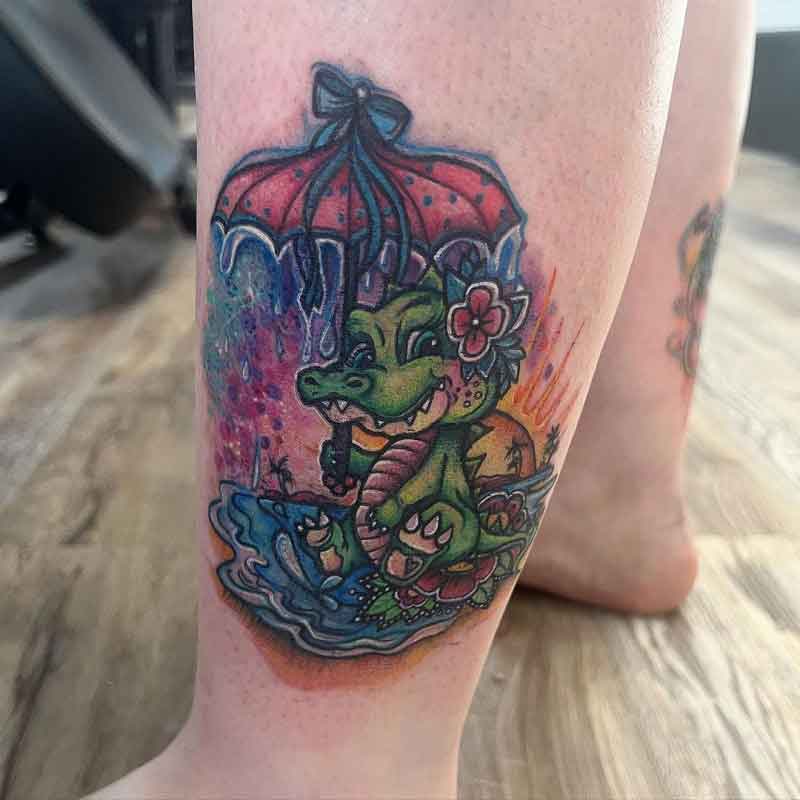 27.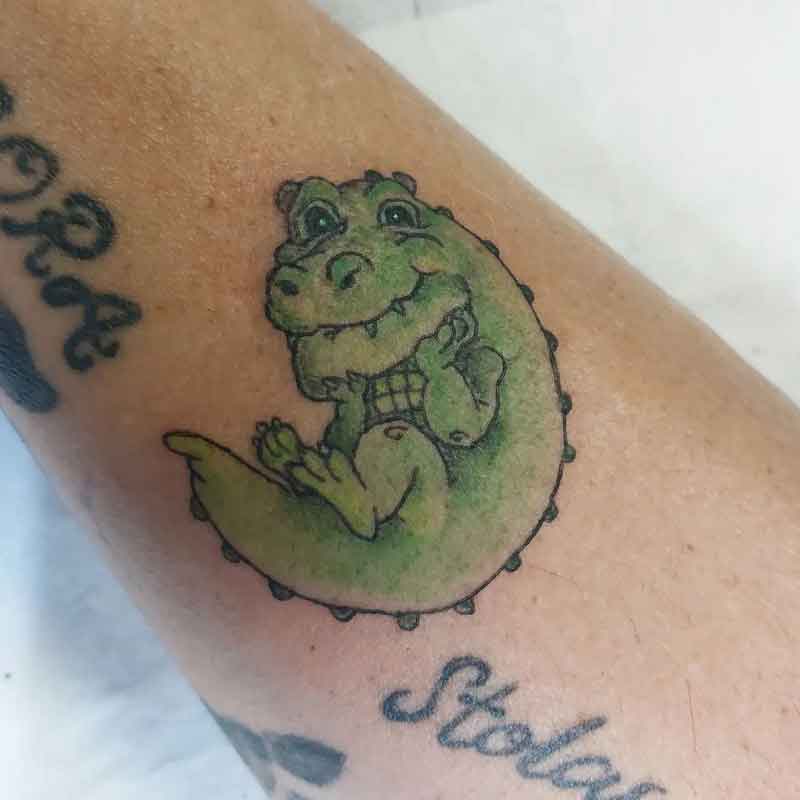 Alligator Gar Tattoo
28.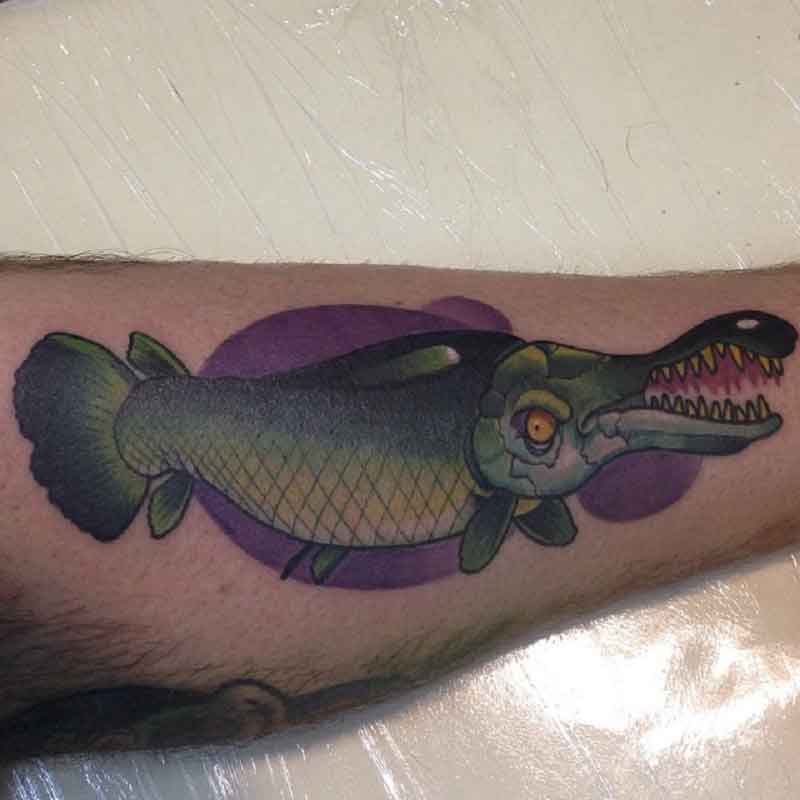 29.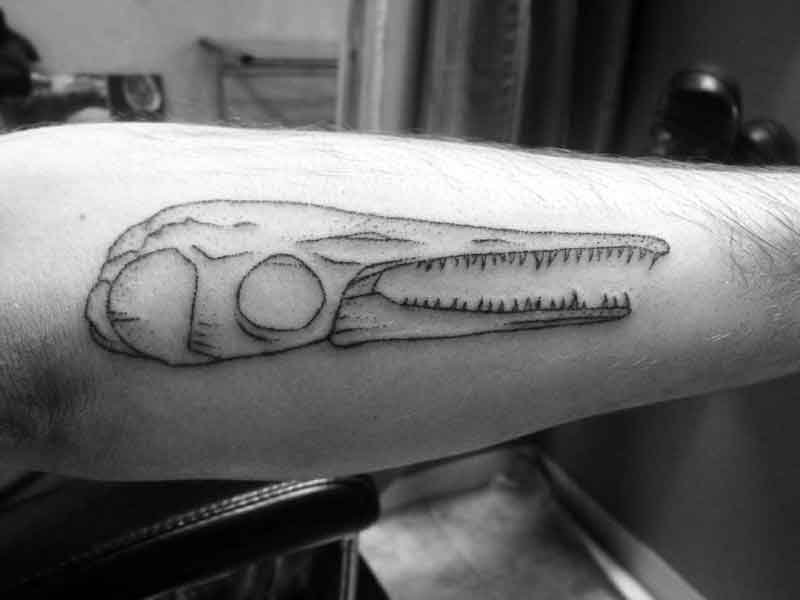 30.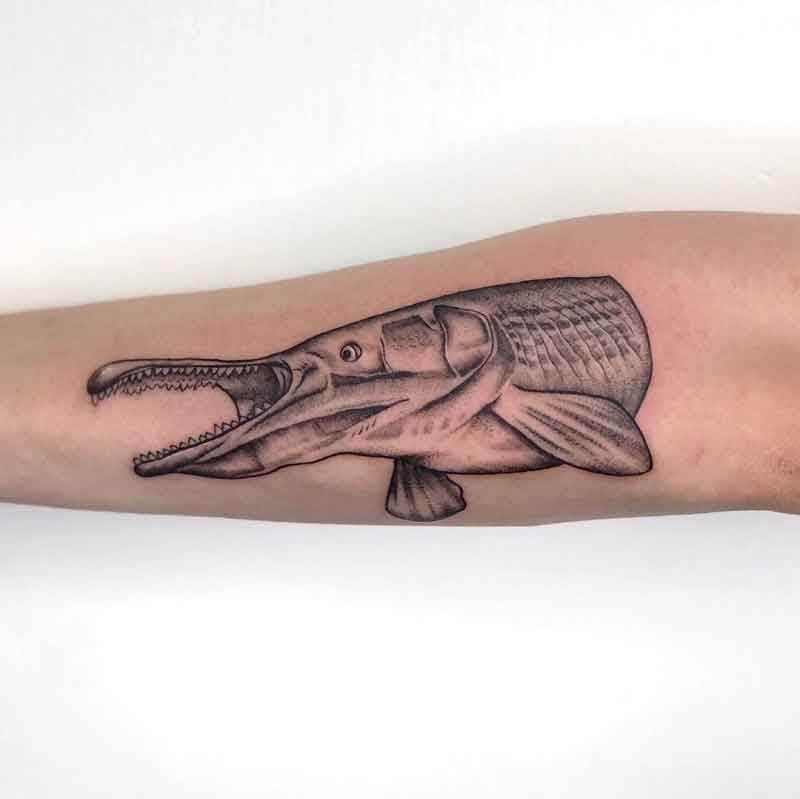 Realistic Alligator Tattoos
31.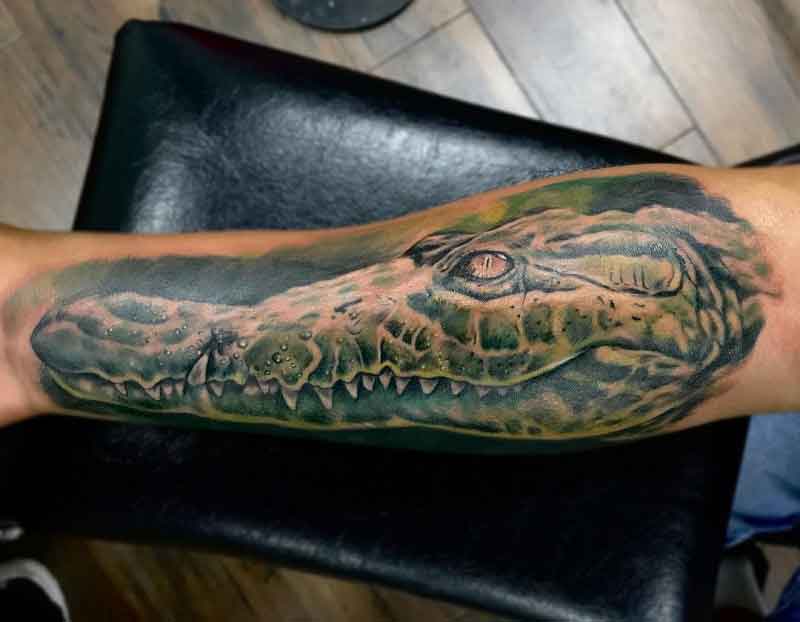 32.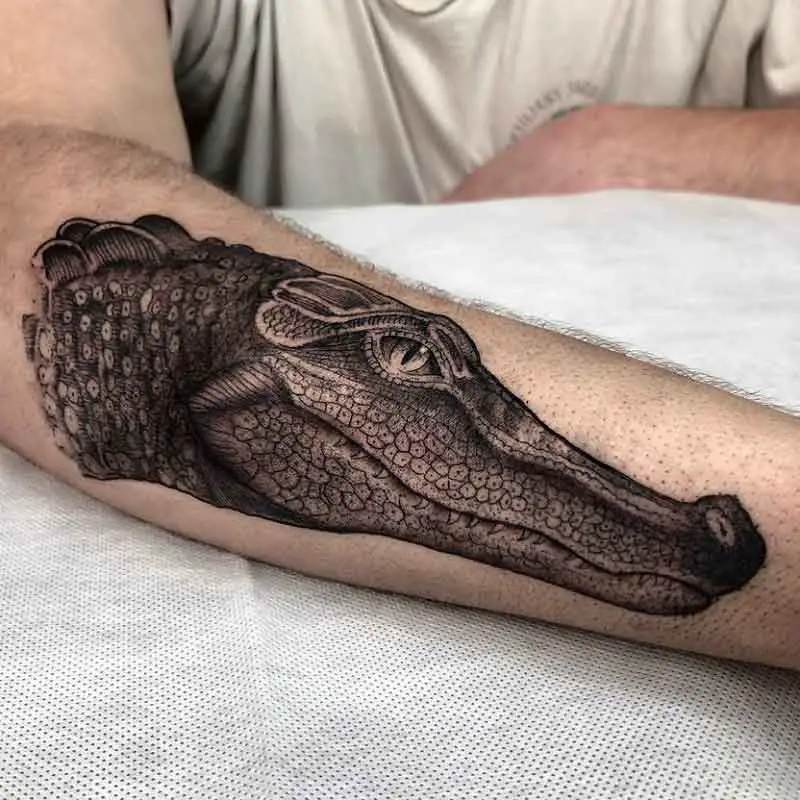 33.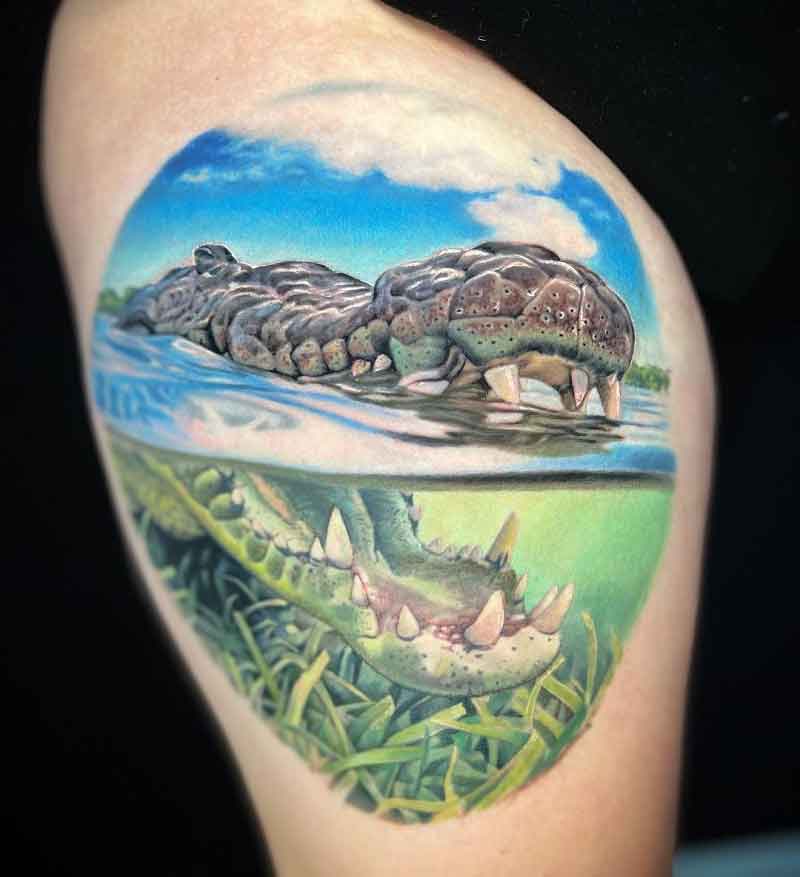 See You Later Alligator Tattoo
34.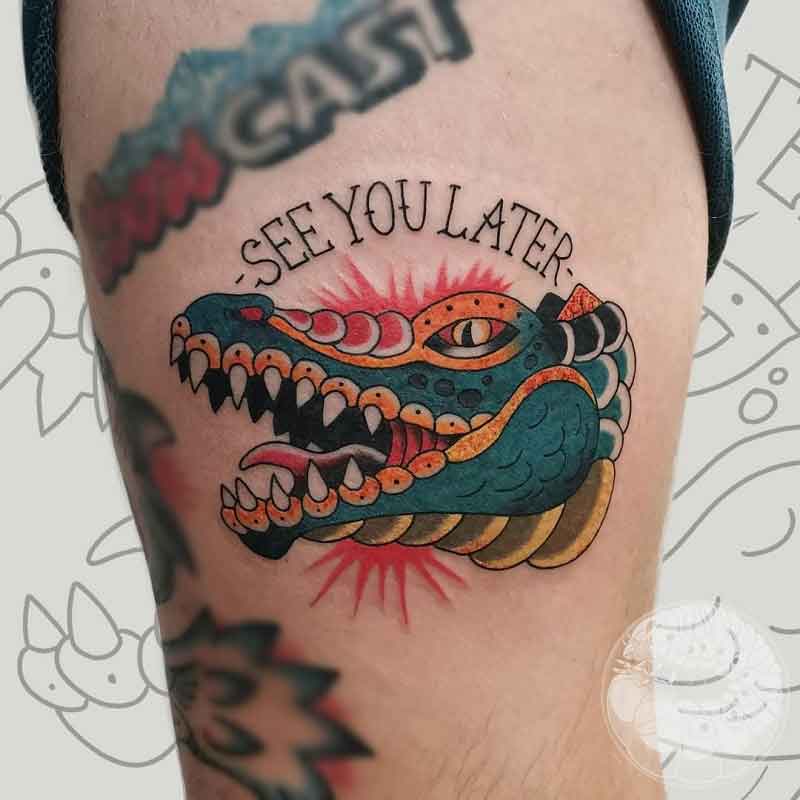 35.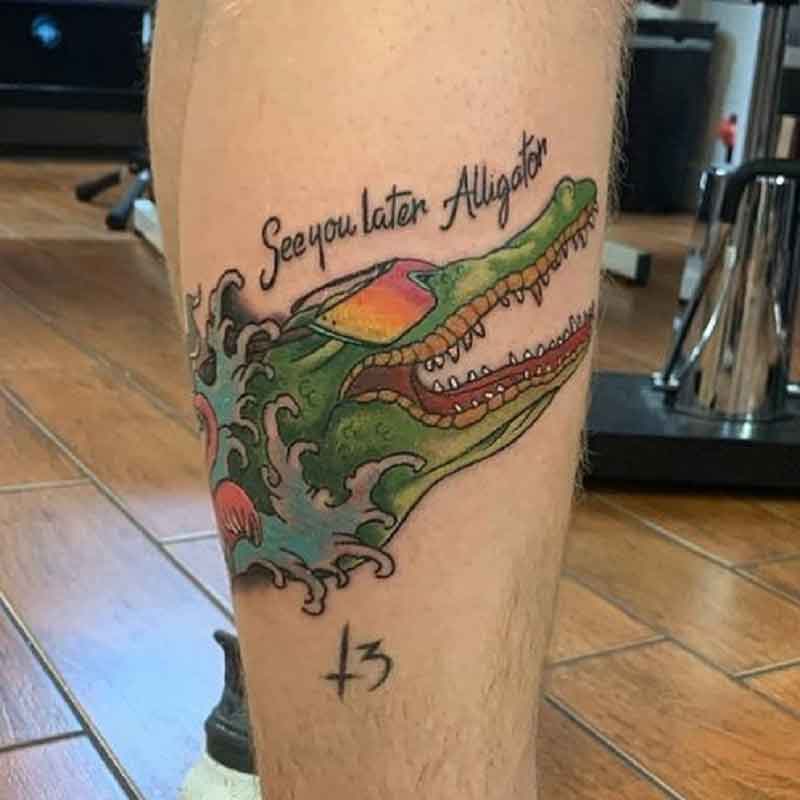 36.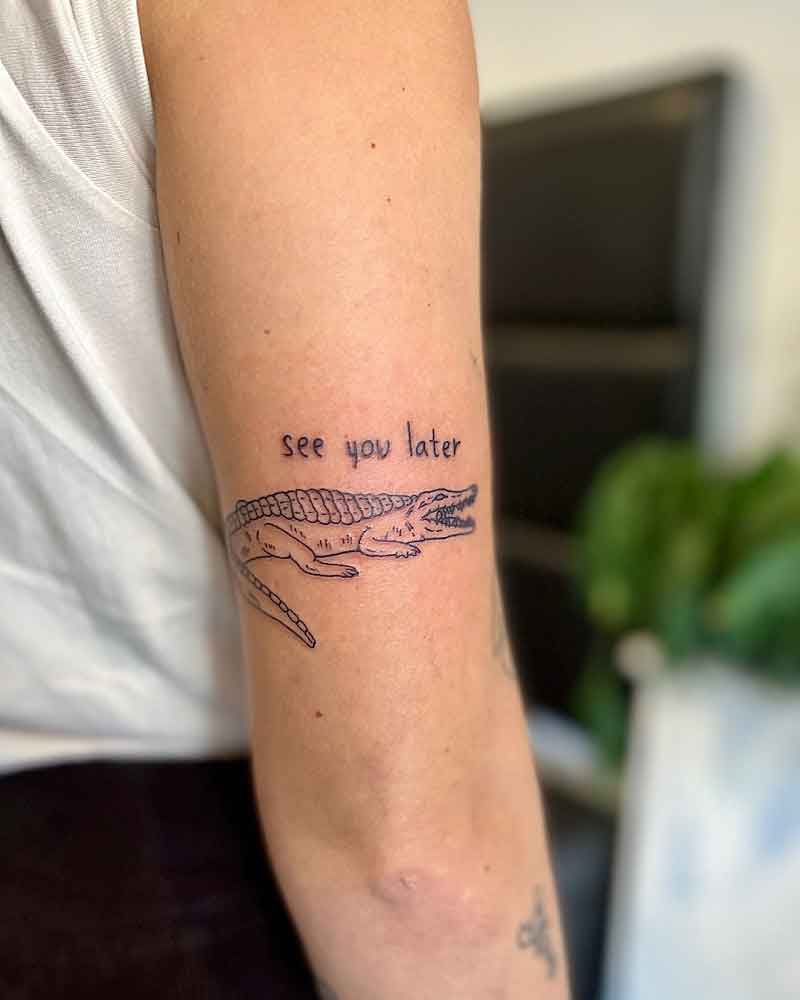 Alligator Finger Tattoo
37.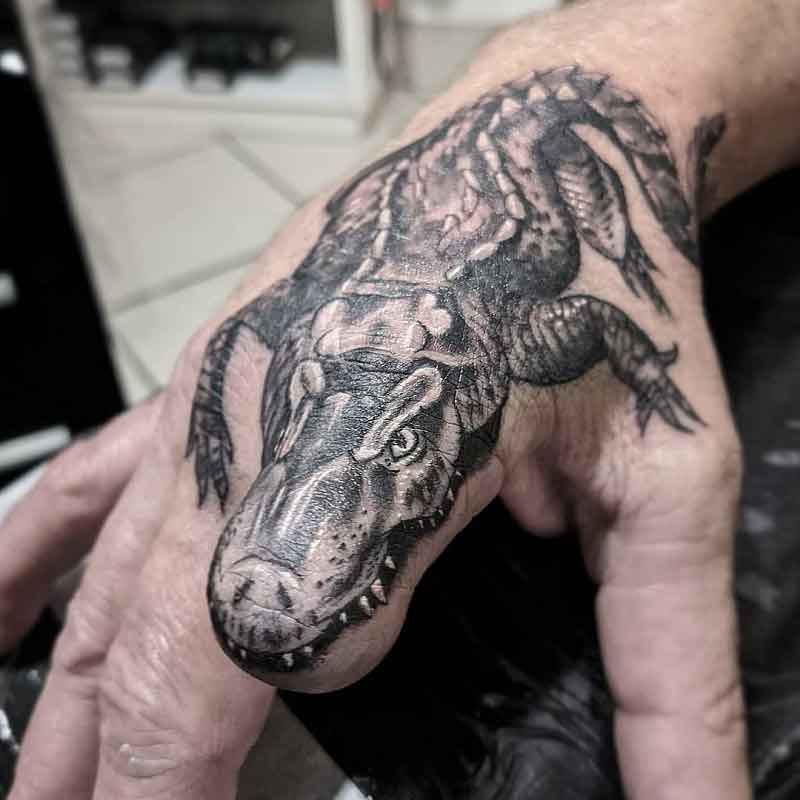 38.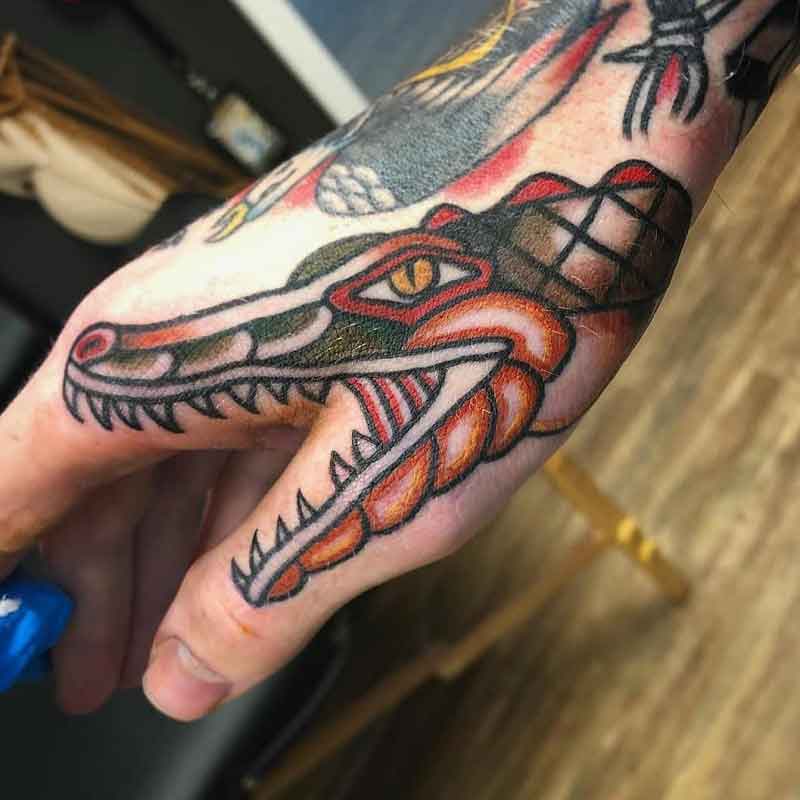 39.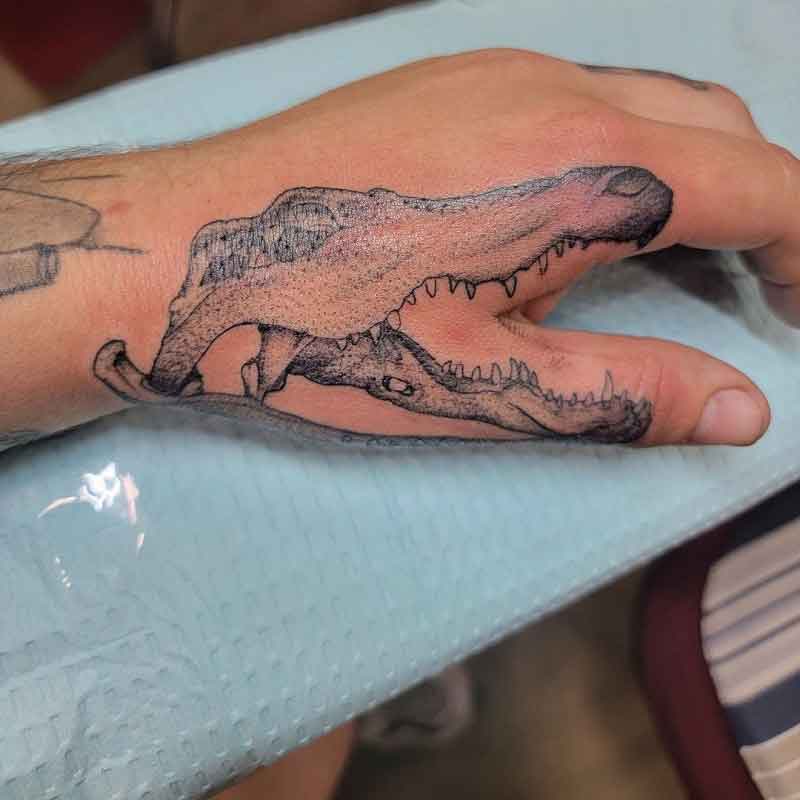 Alligator Skeleton Tattoo
40.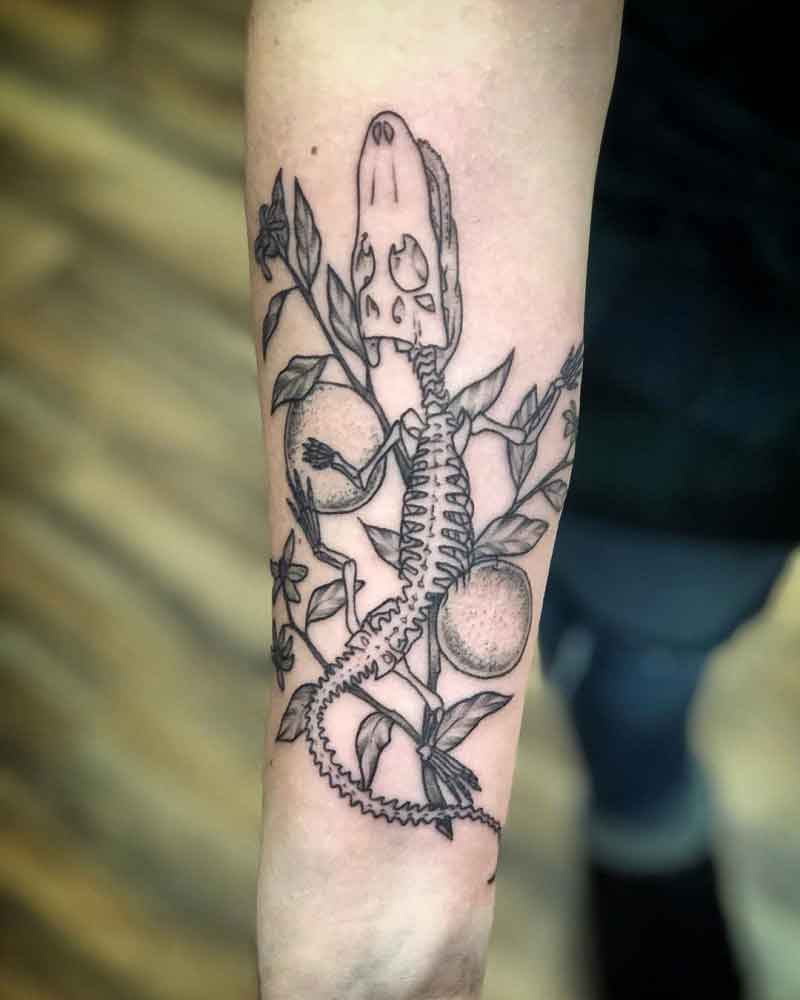 41.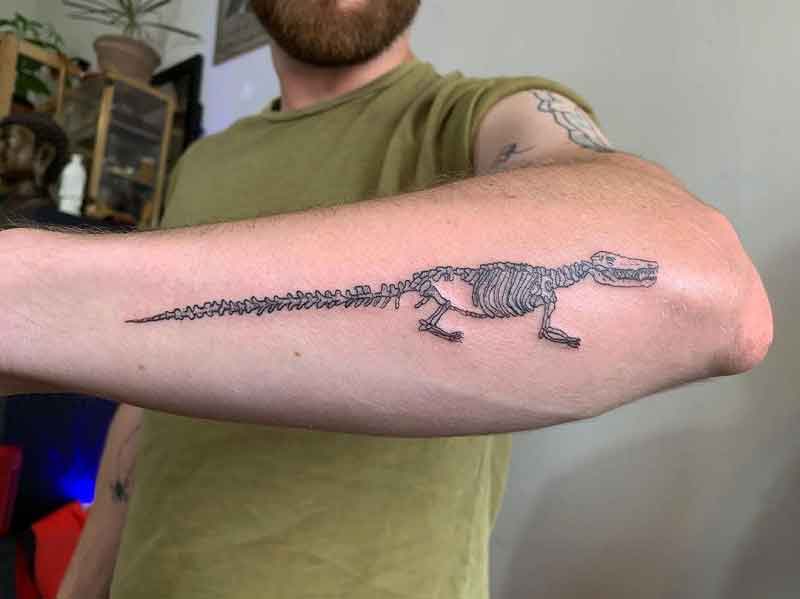 42.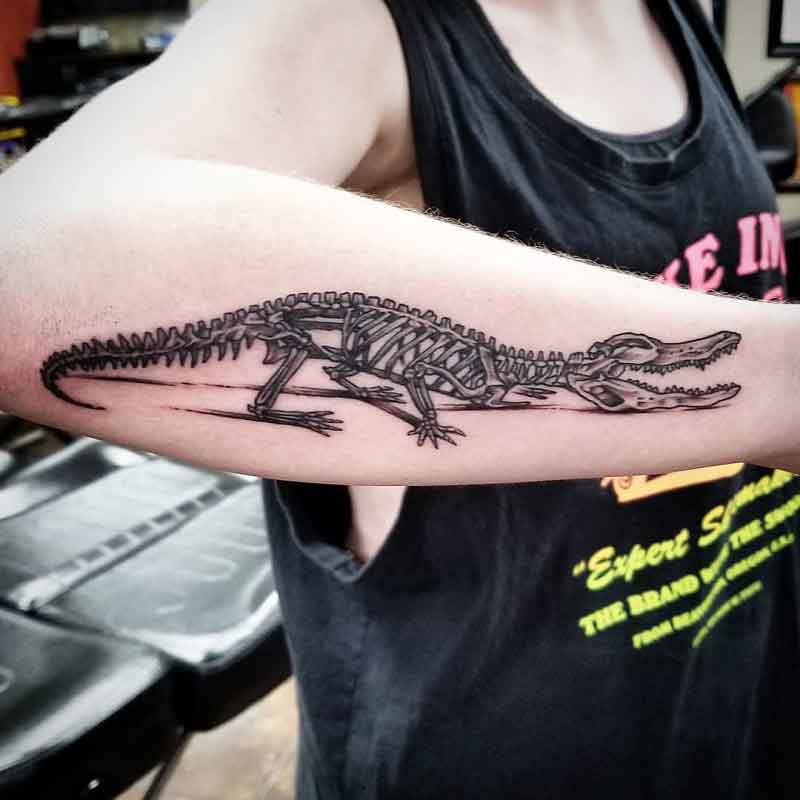 Alligator Tribal Tattoo
43.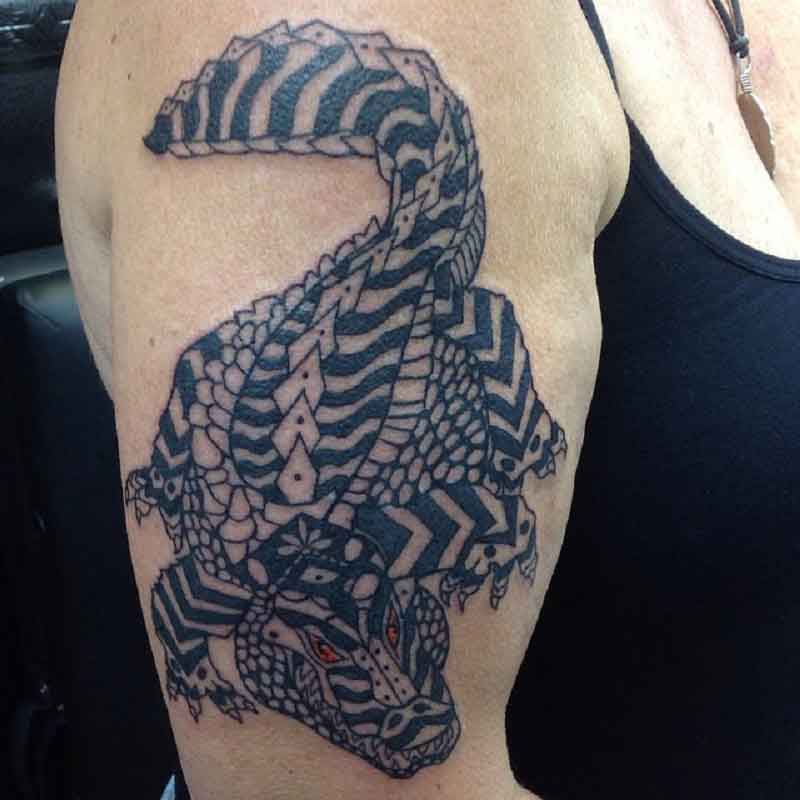 44.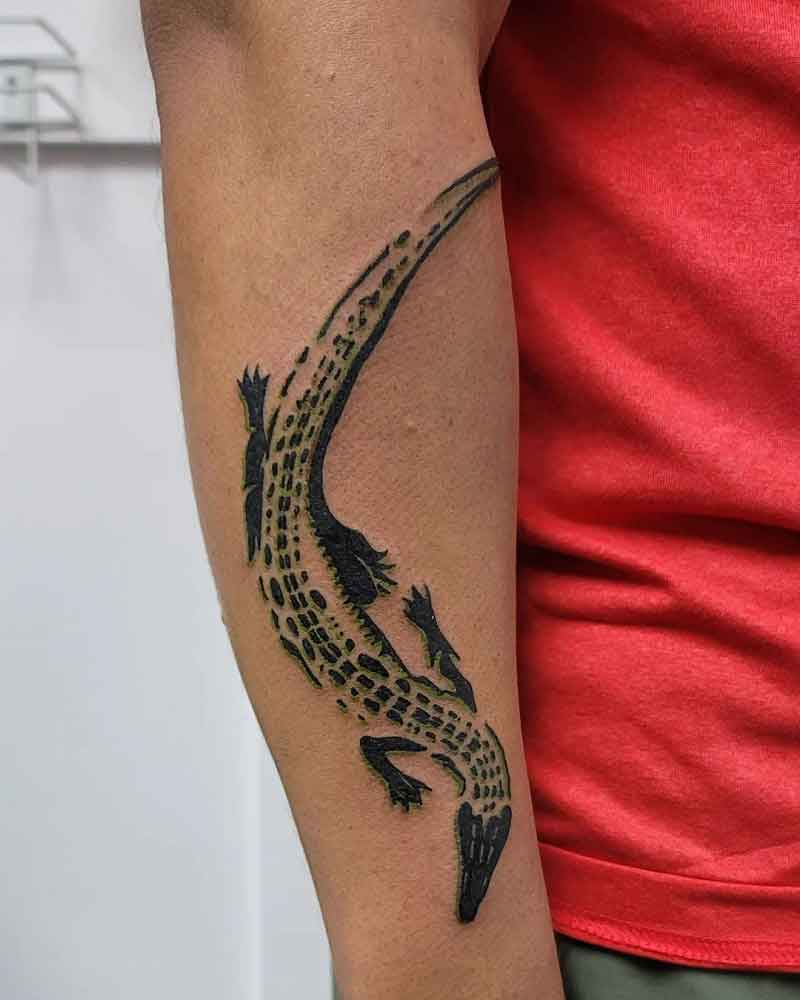 45.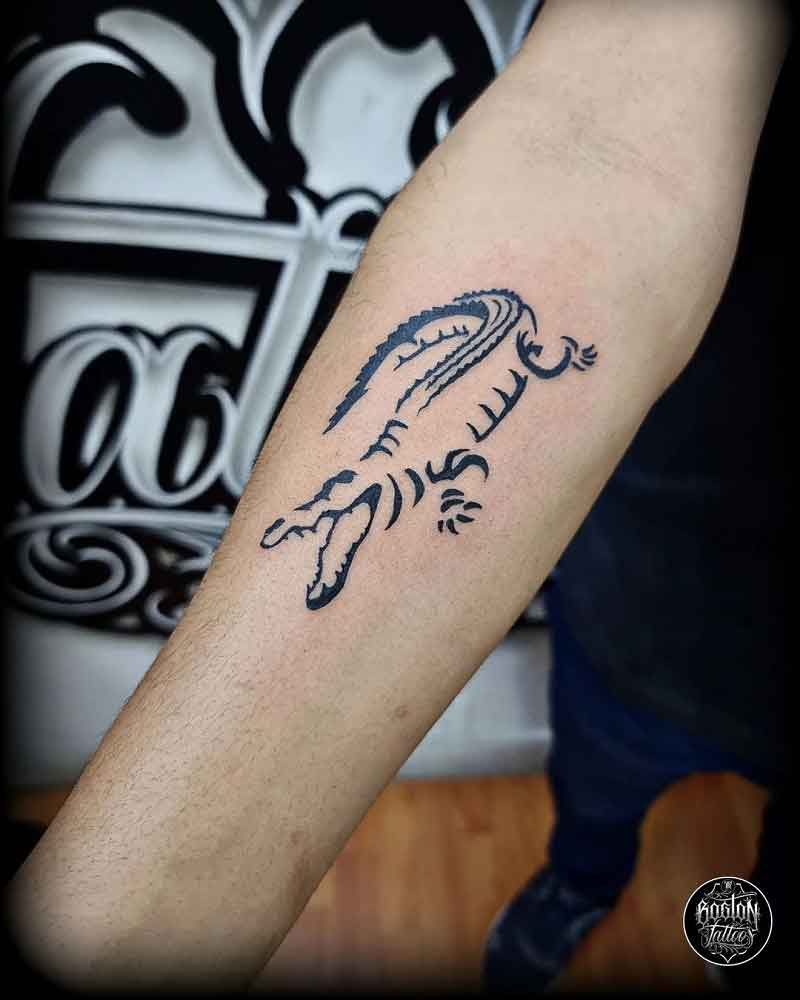 Alligator Sleeve Tattoo
46.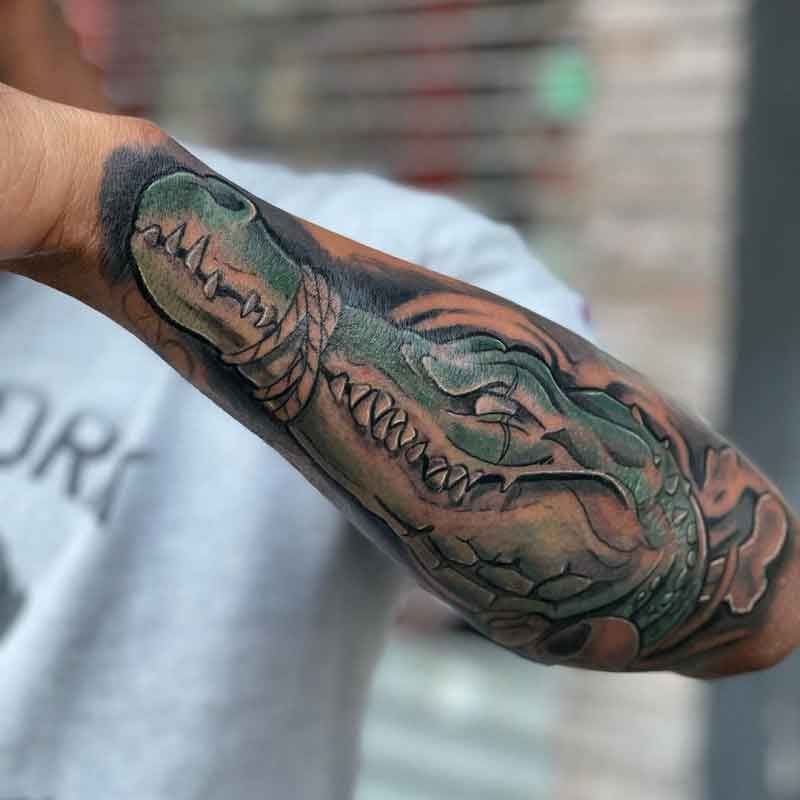 47.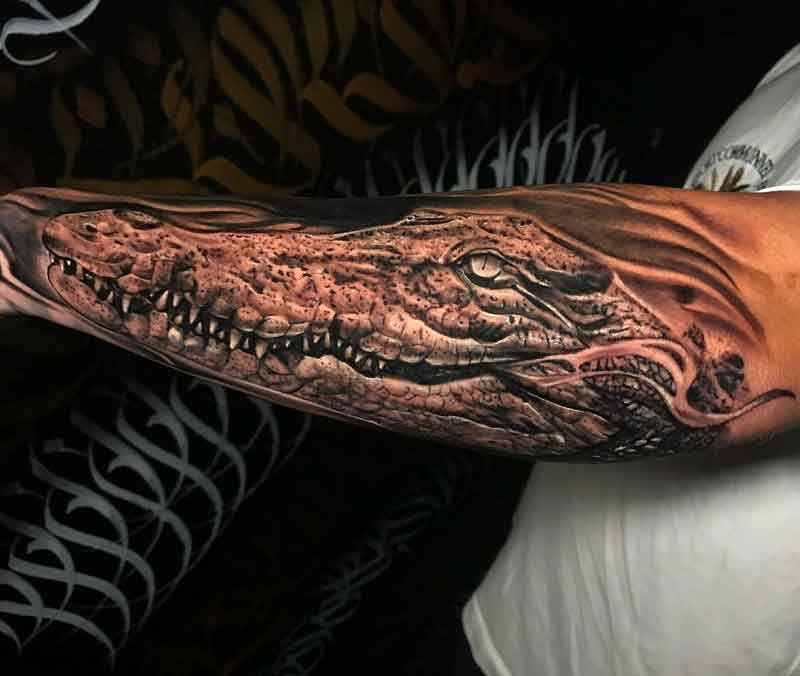 48.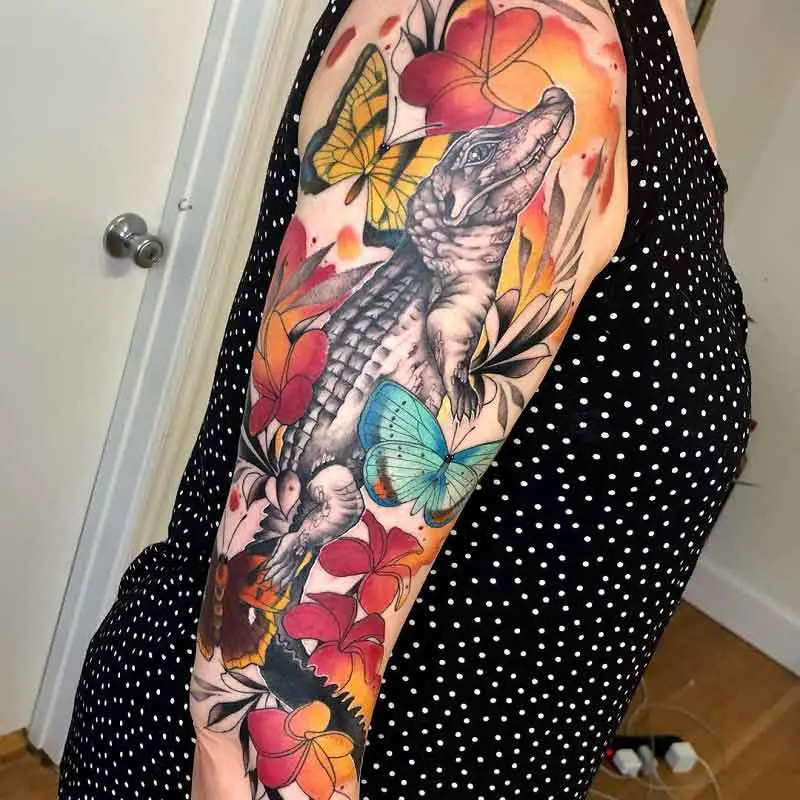 American Alligator Tattoo
49.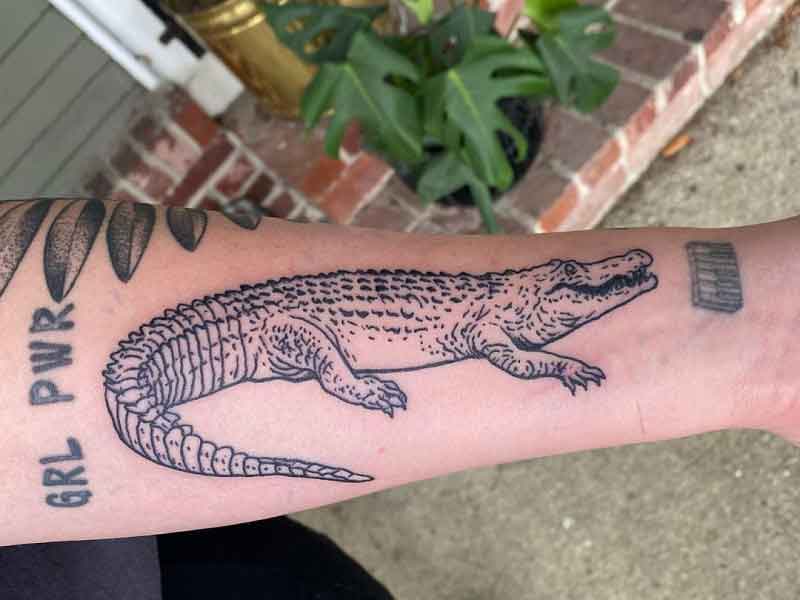 50.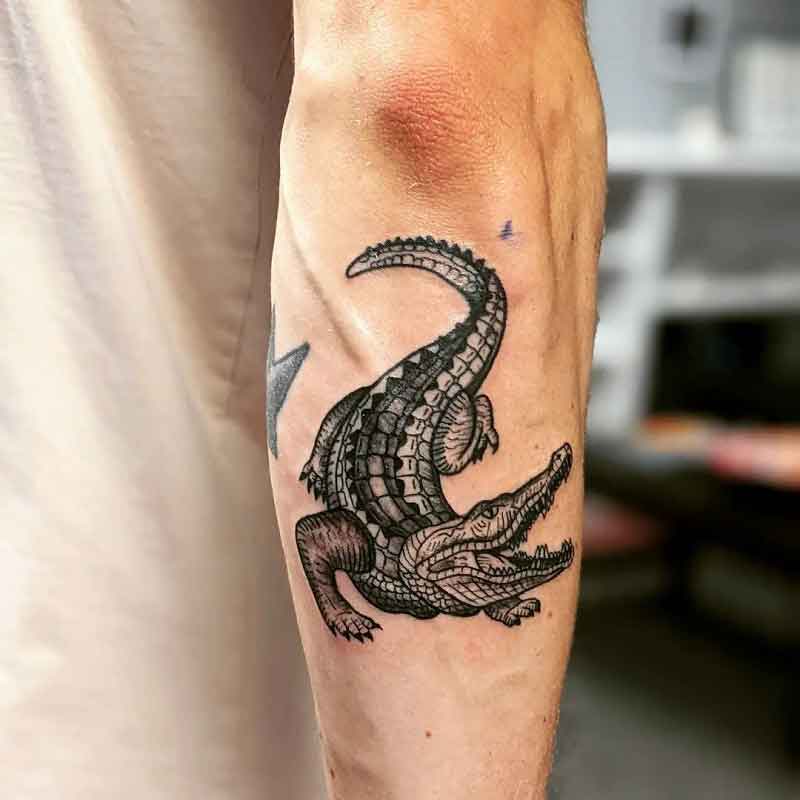 51.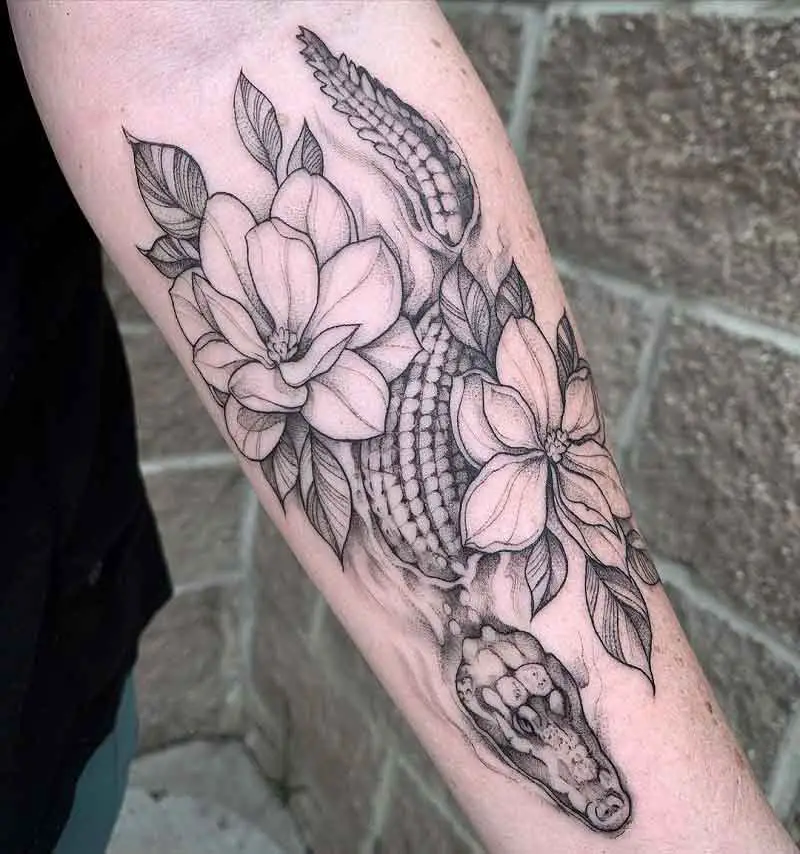 Lacoste Alligator Tattoo
52.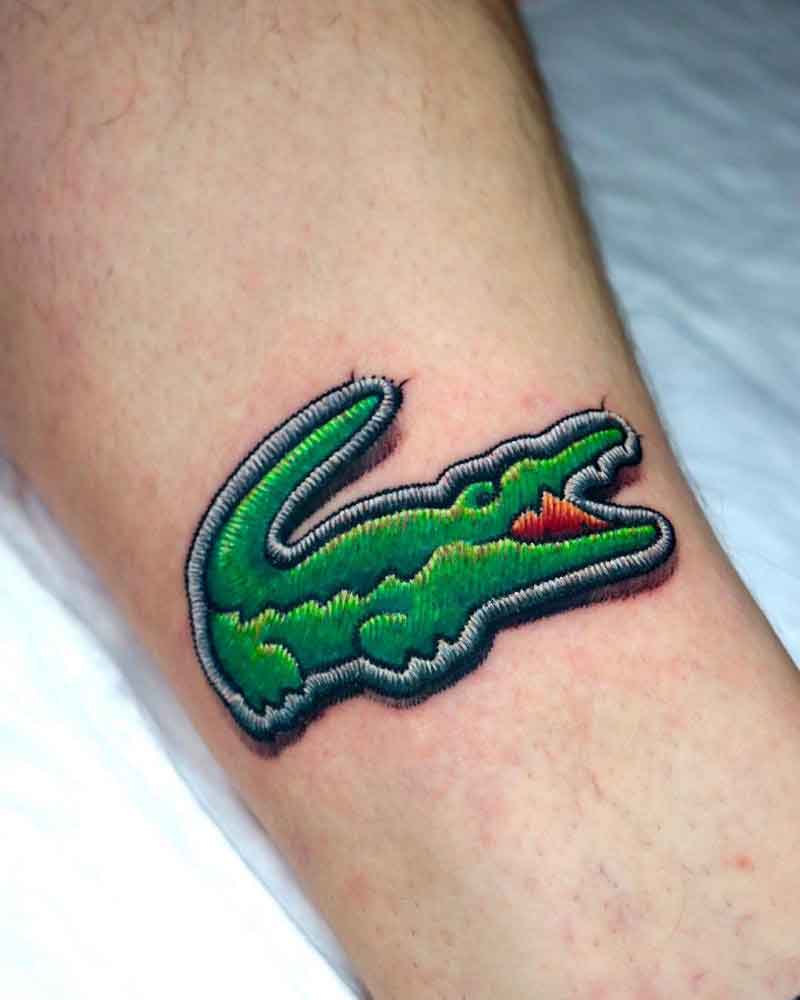 53.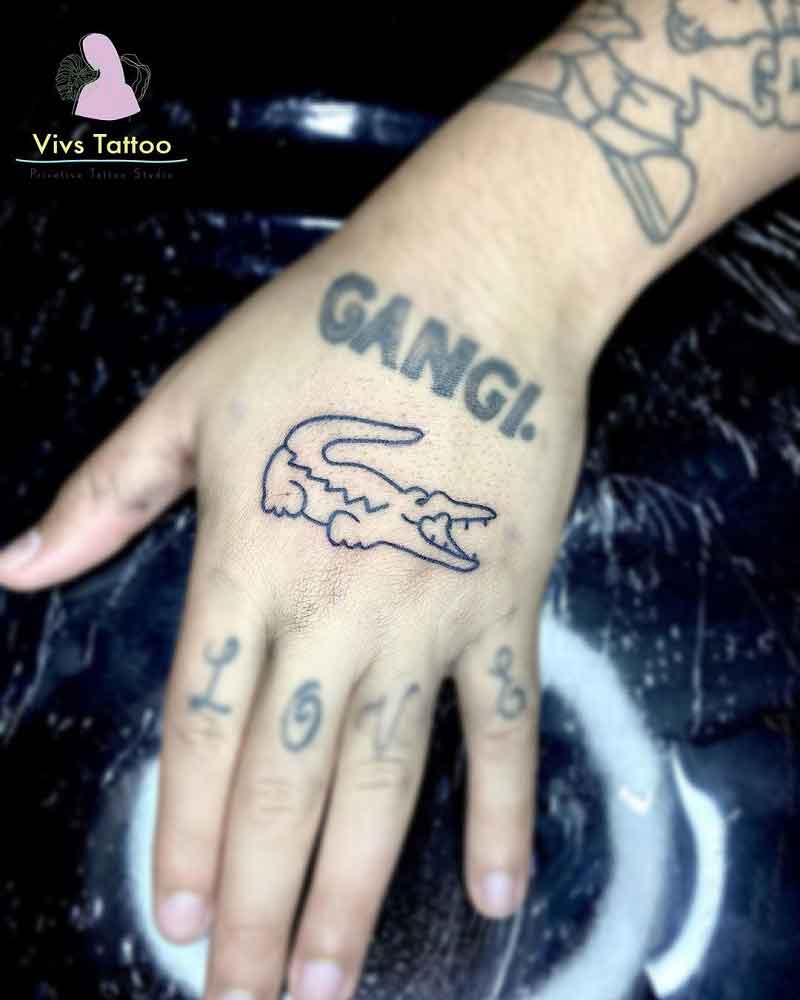 54.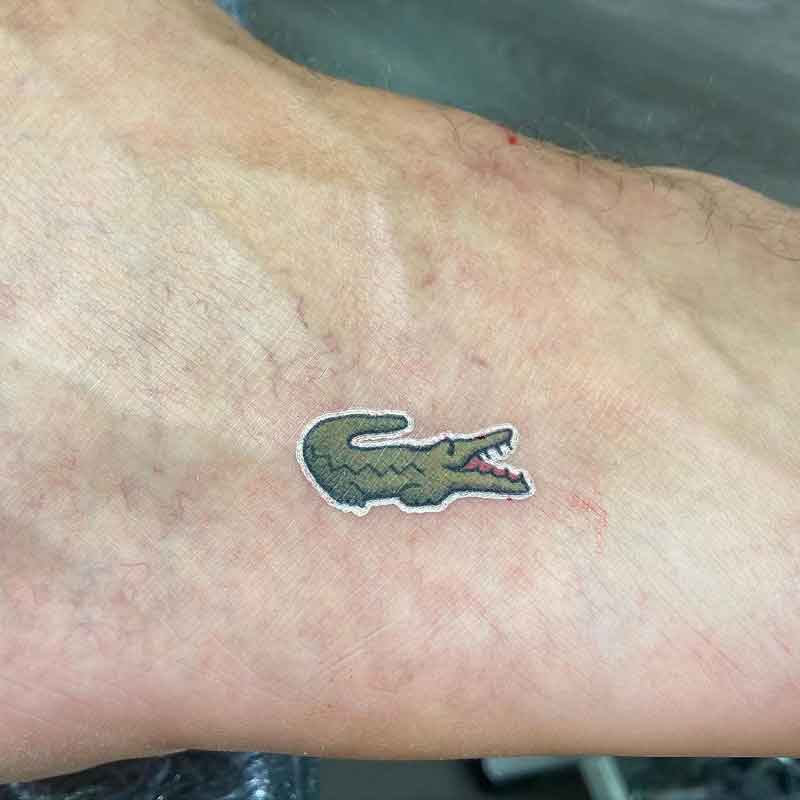 Alligator Hand Tattoo
55.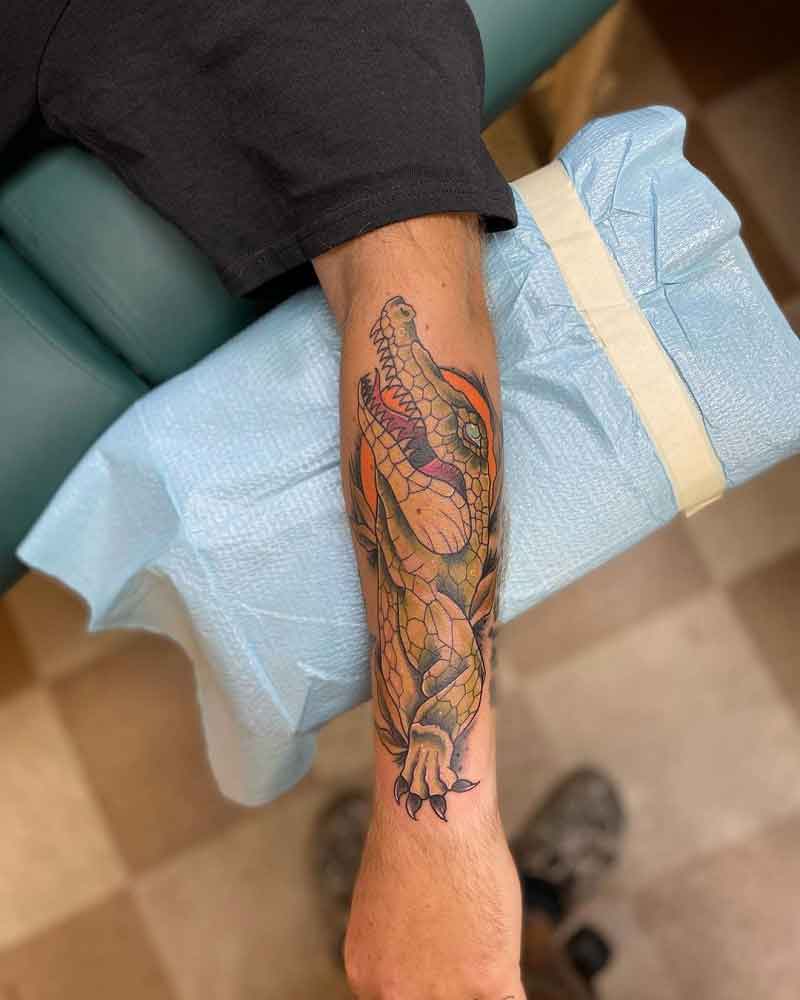 56.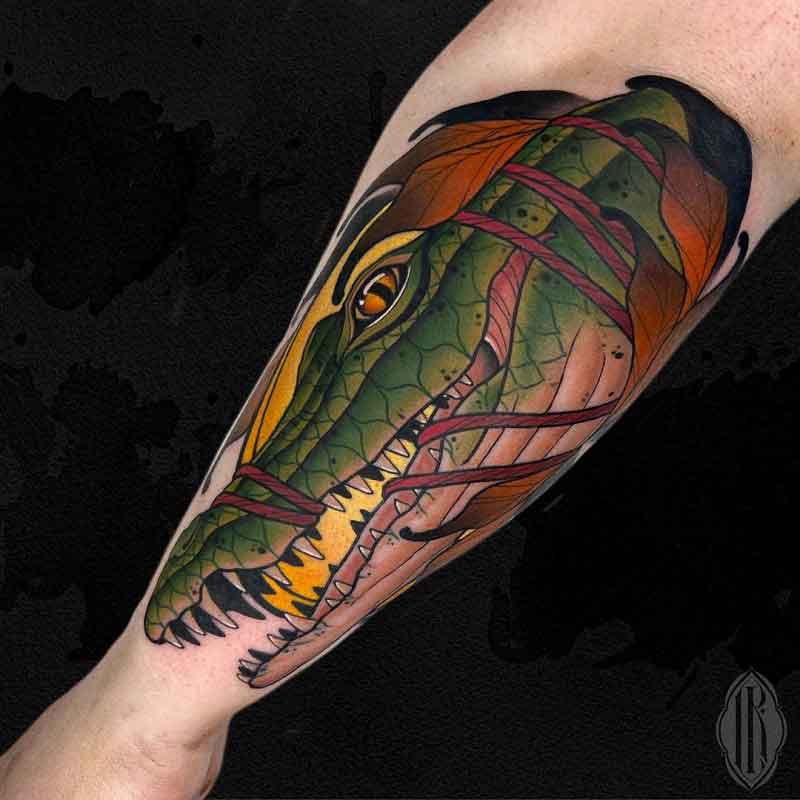 57.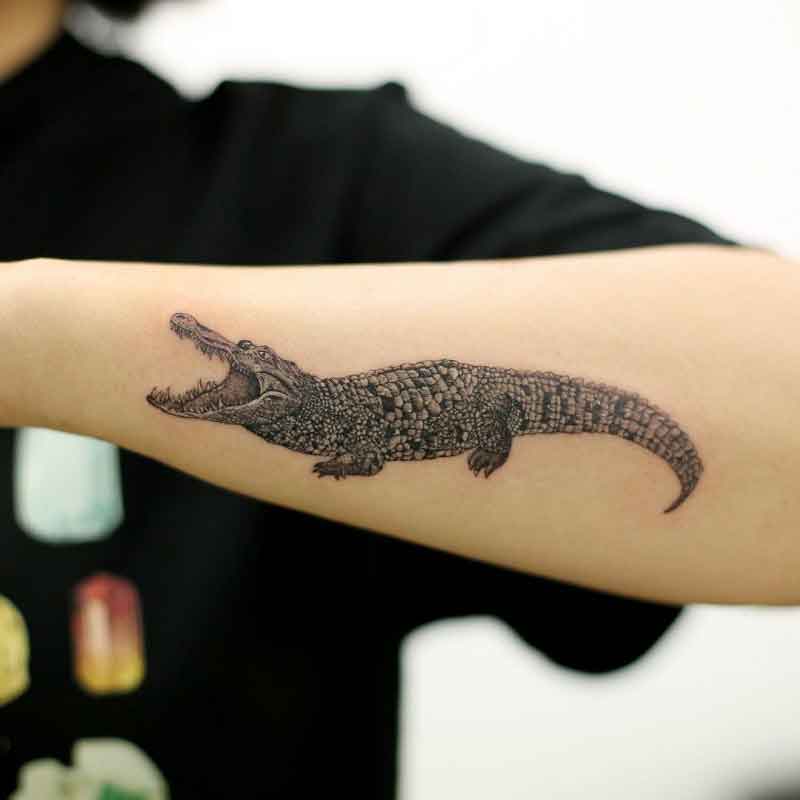 Japanese Alligator Tattoo
58.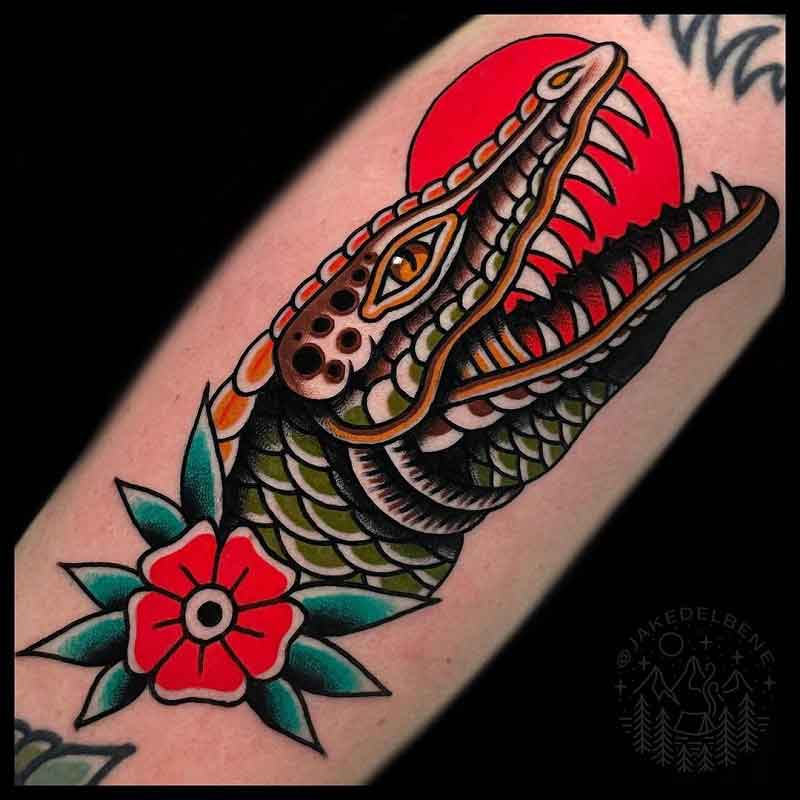 59.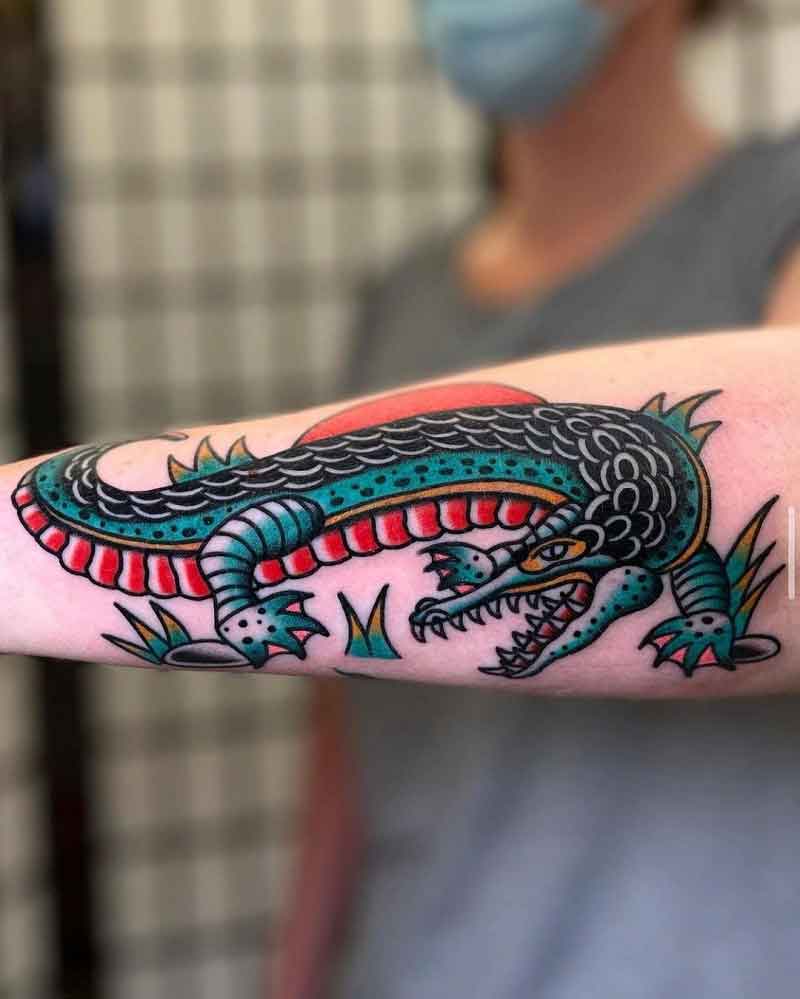 60.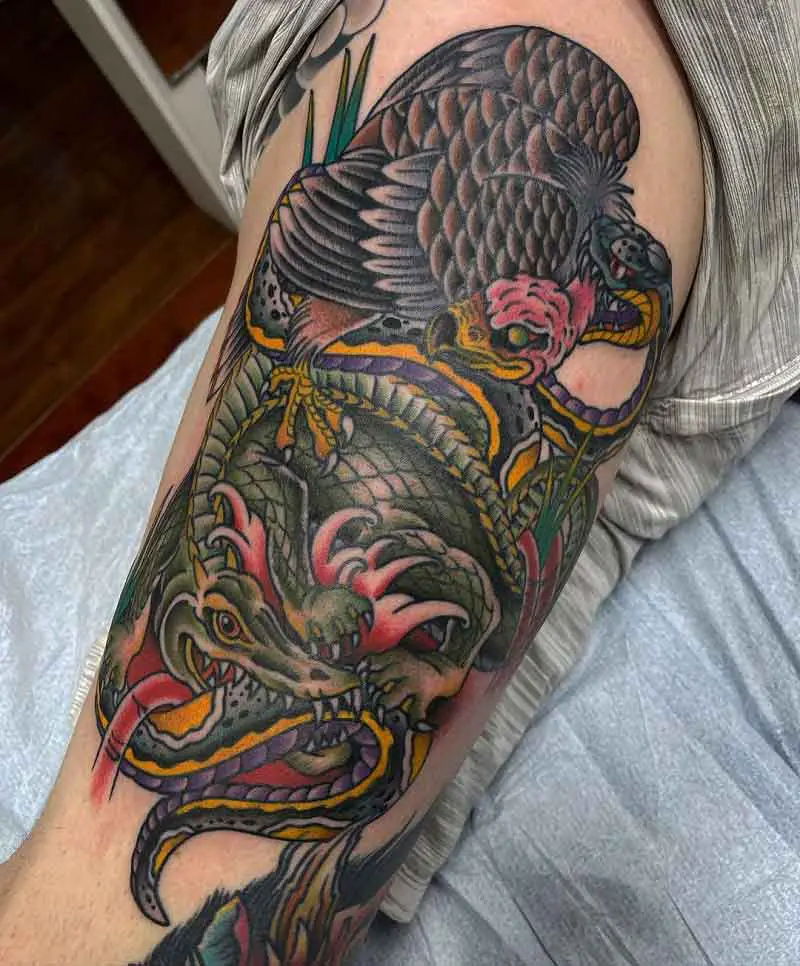 Alligator Back Tattoo
61.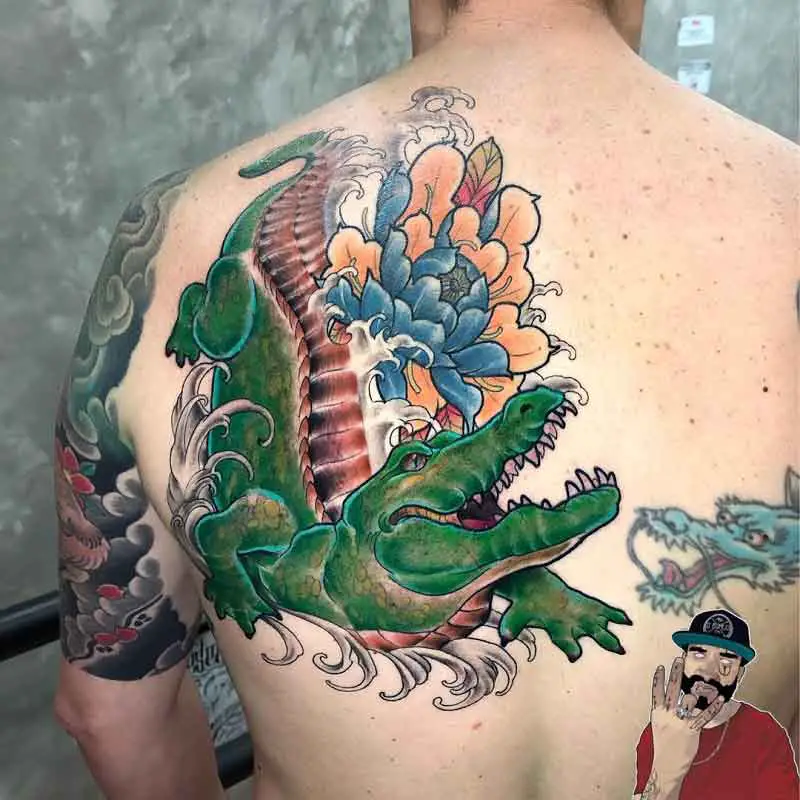 62.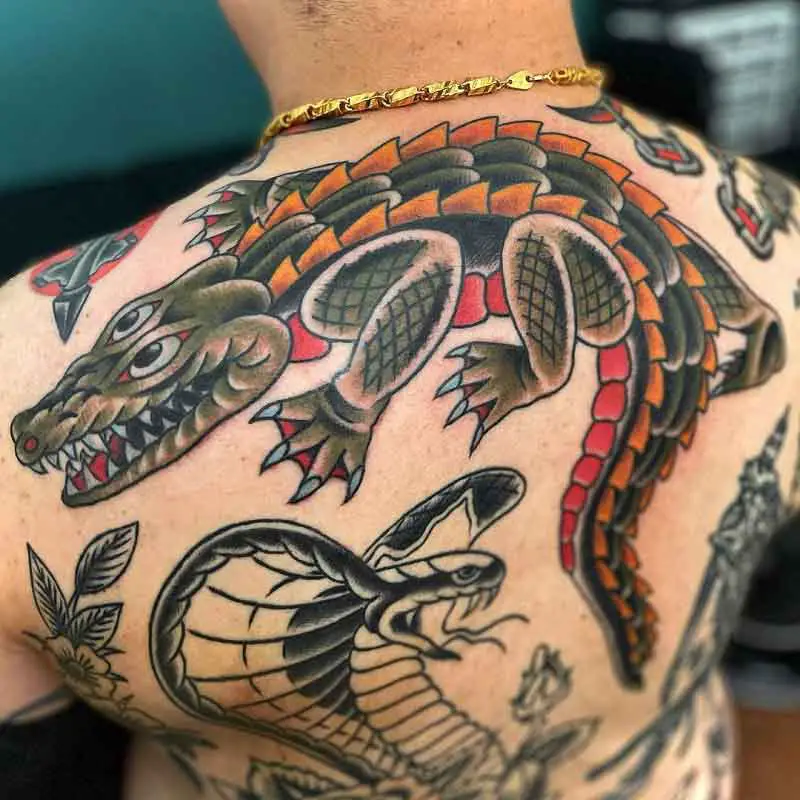 63.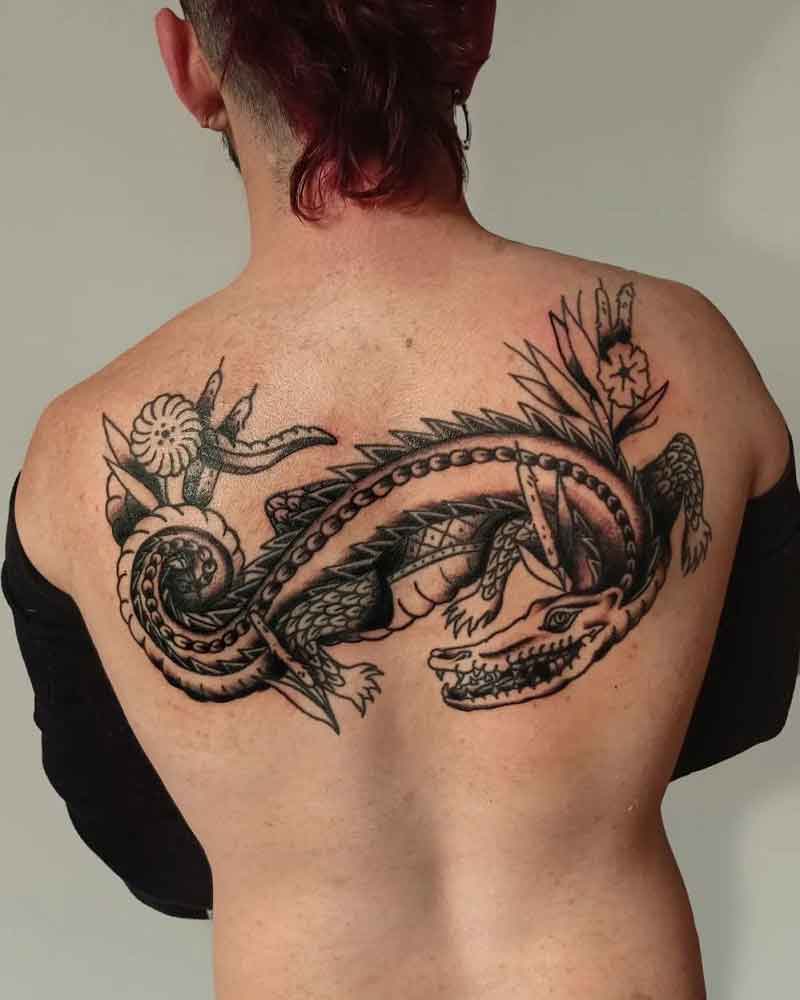 Alligator Chest Tattoo
64.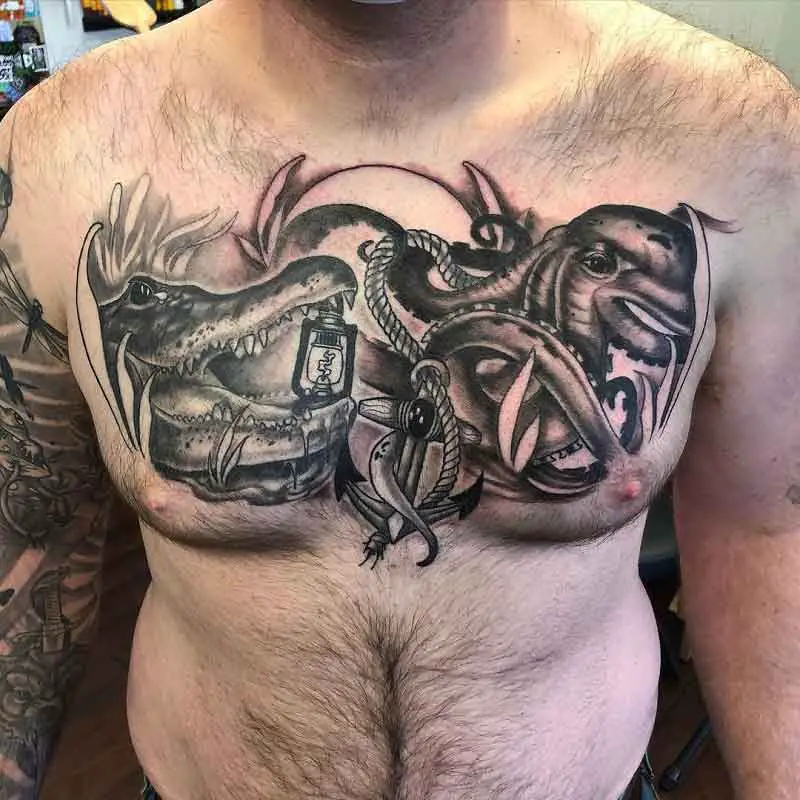 65.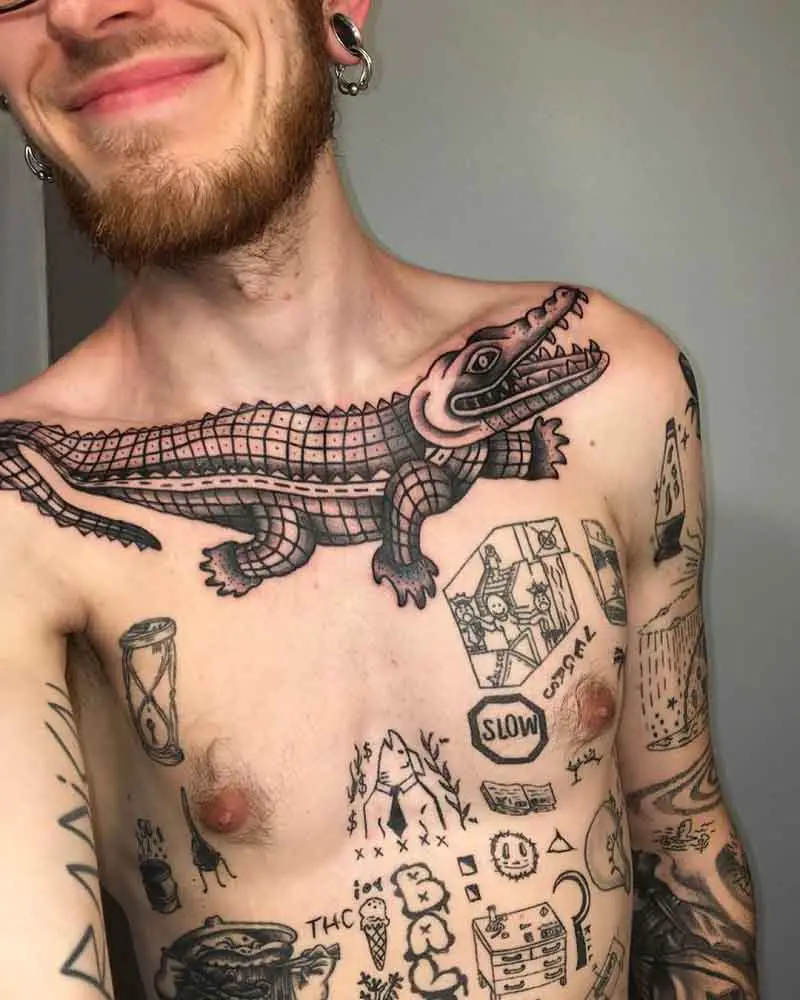 66.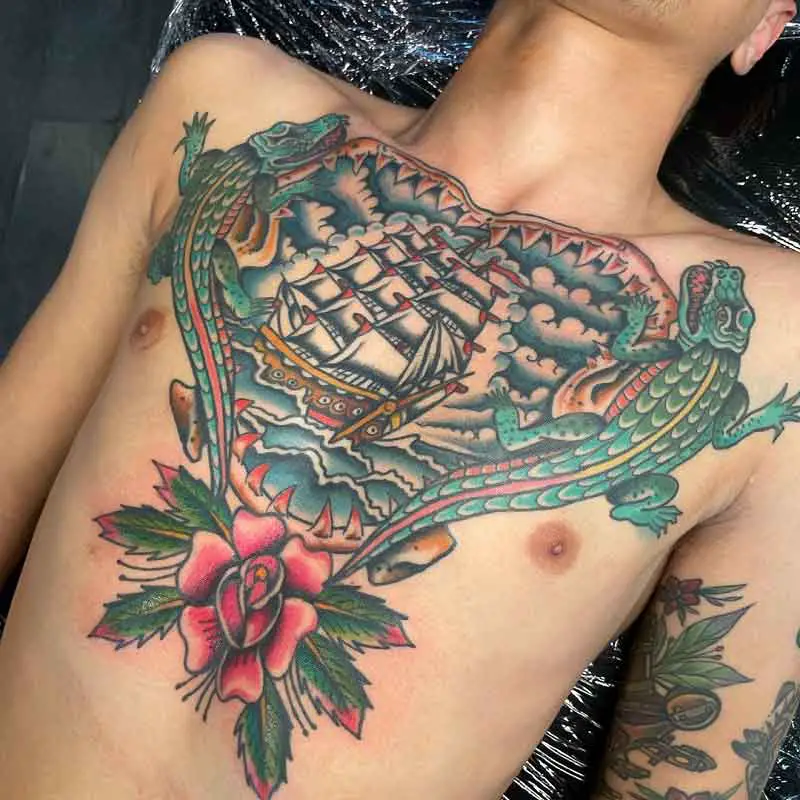 Alligator Foot Tattoo
67.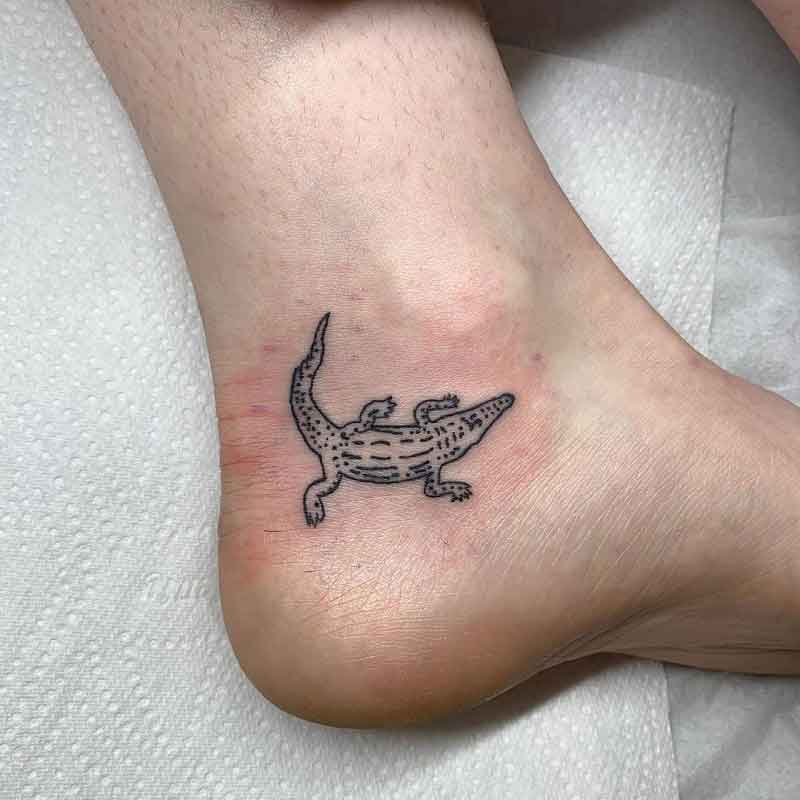 68.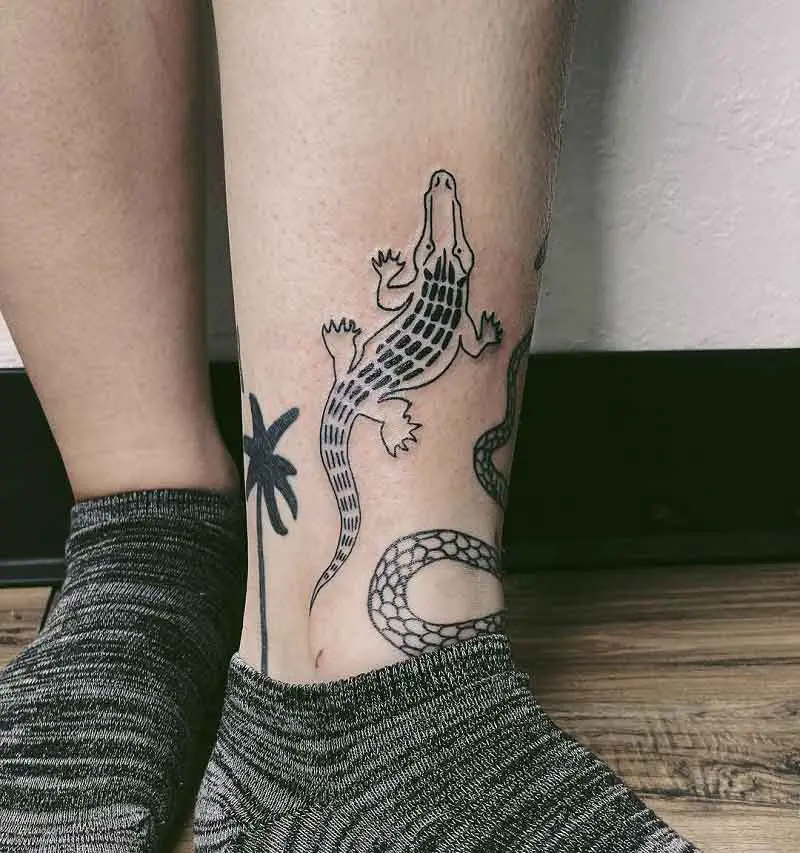 69.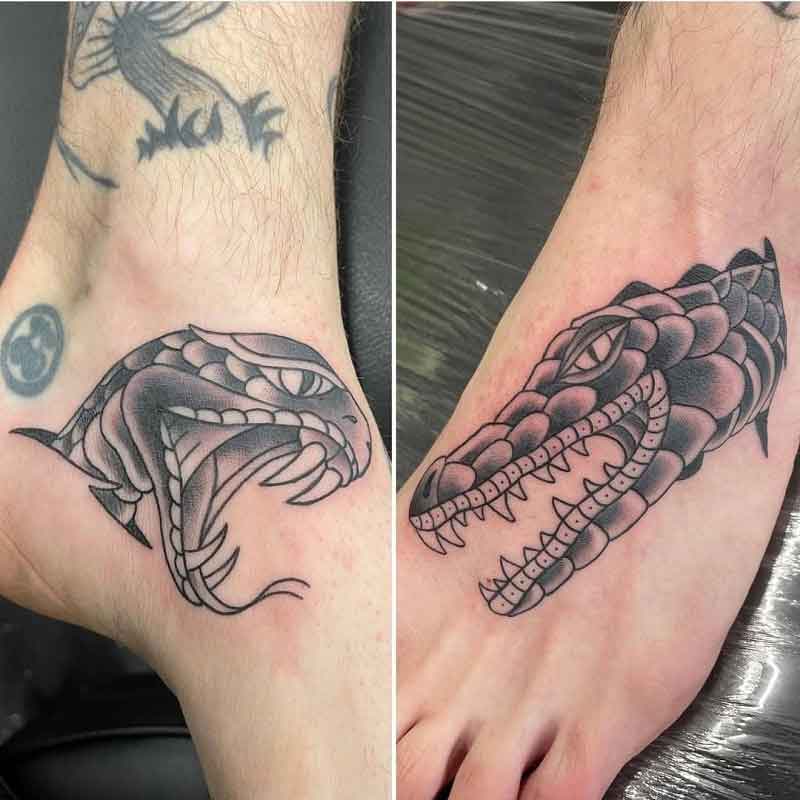 Alligator Hunting Tattoo
70.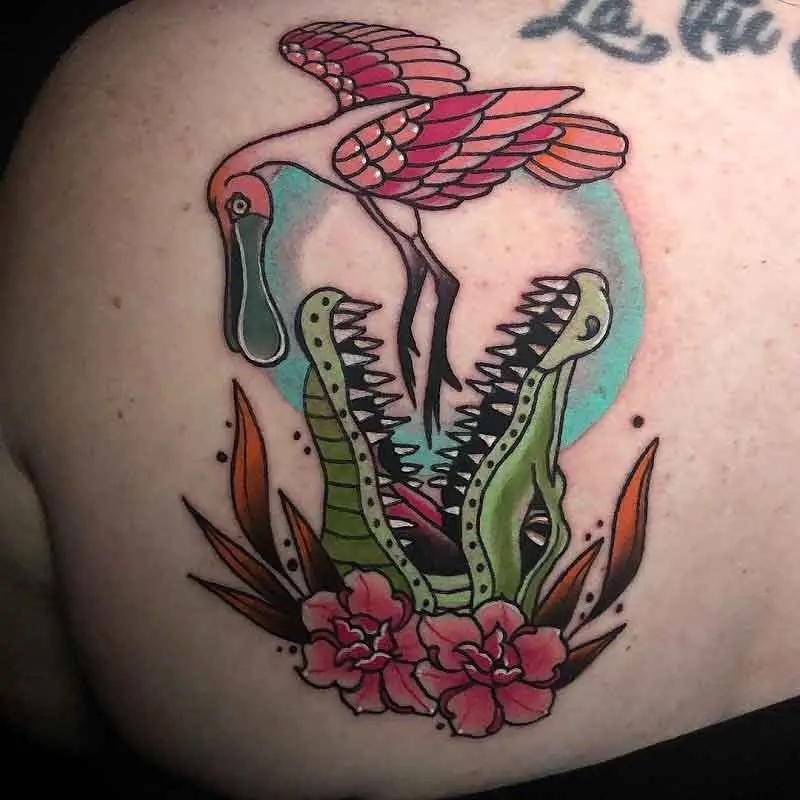 71.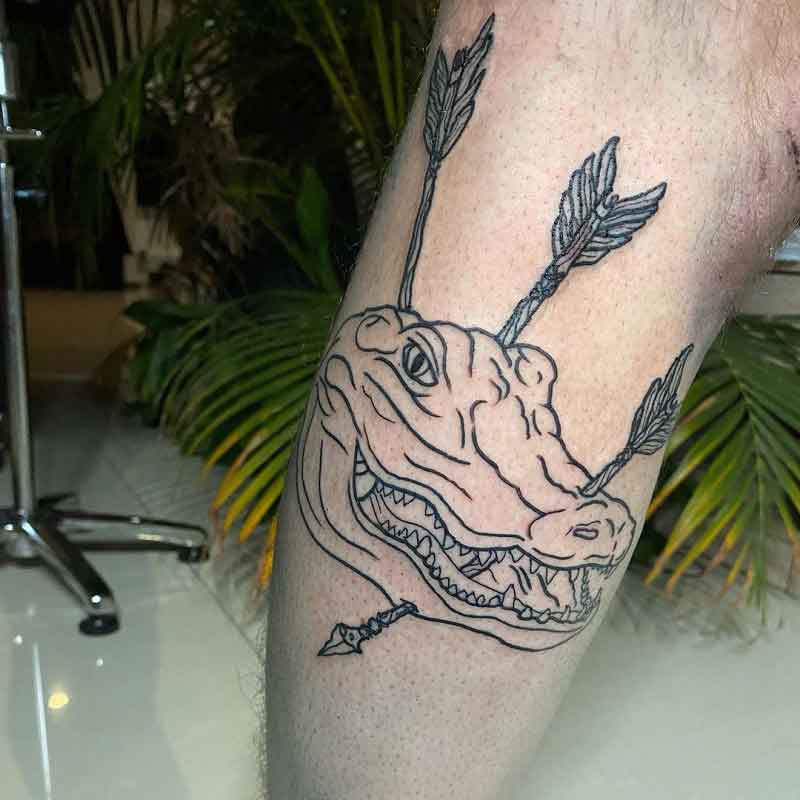 72.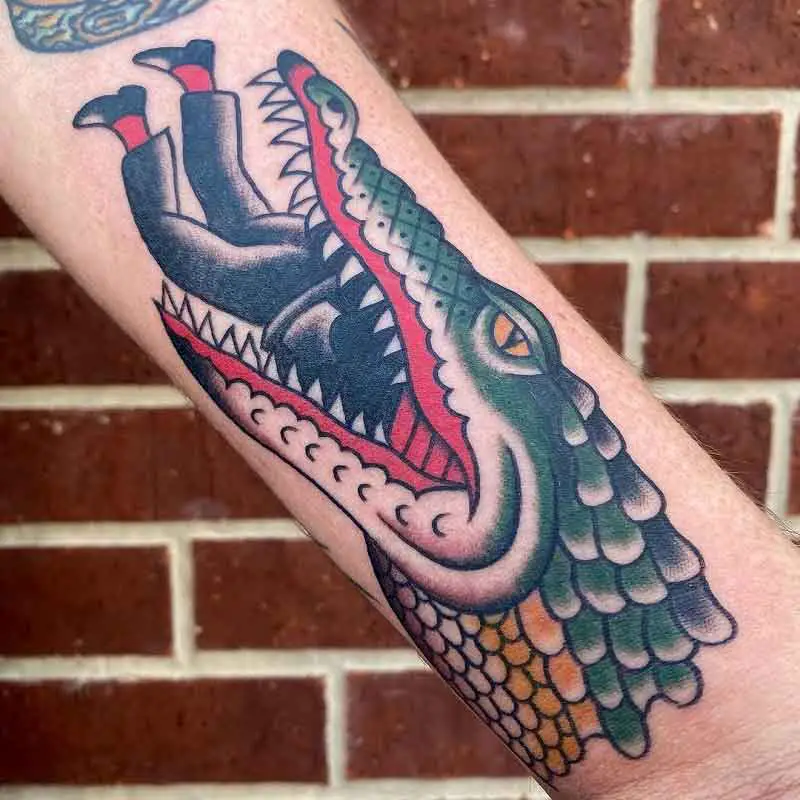 Alligator Line Art Tattoo
73.
74.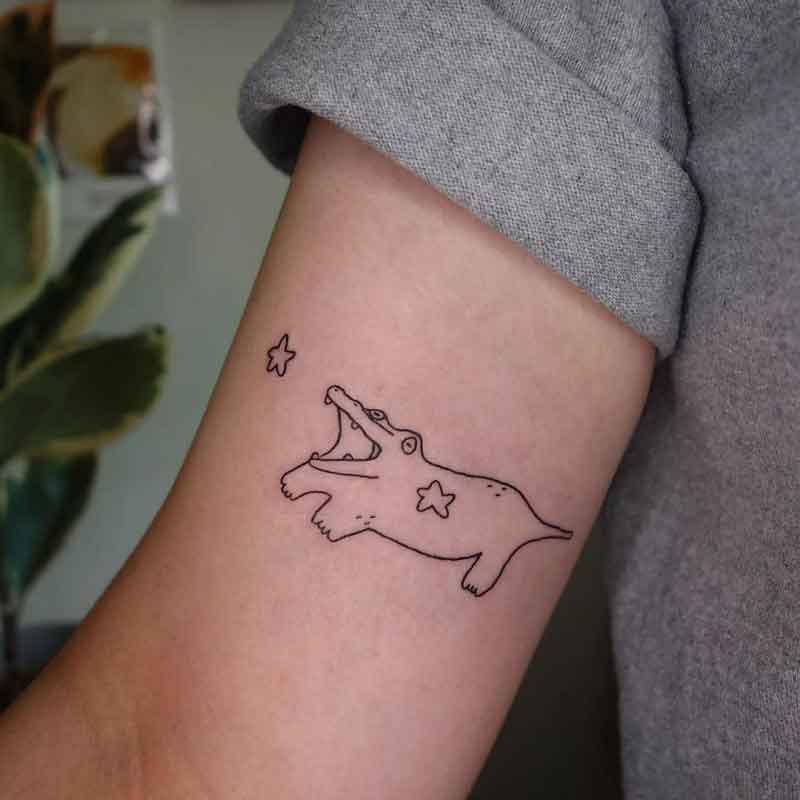 75.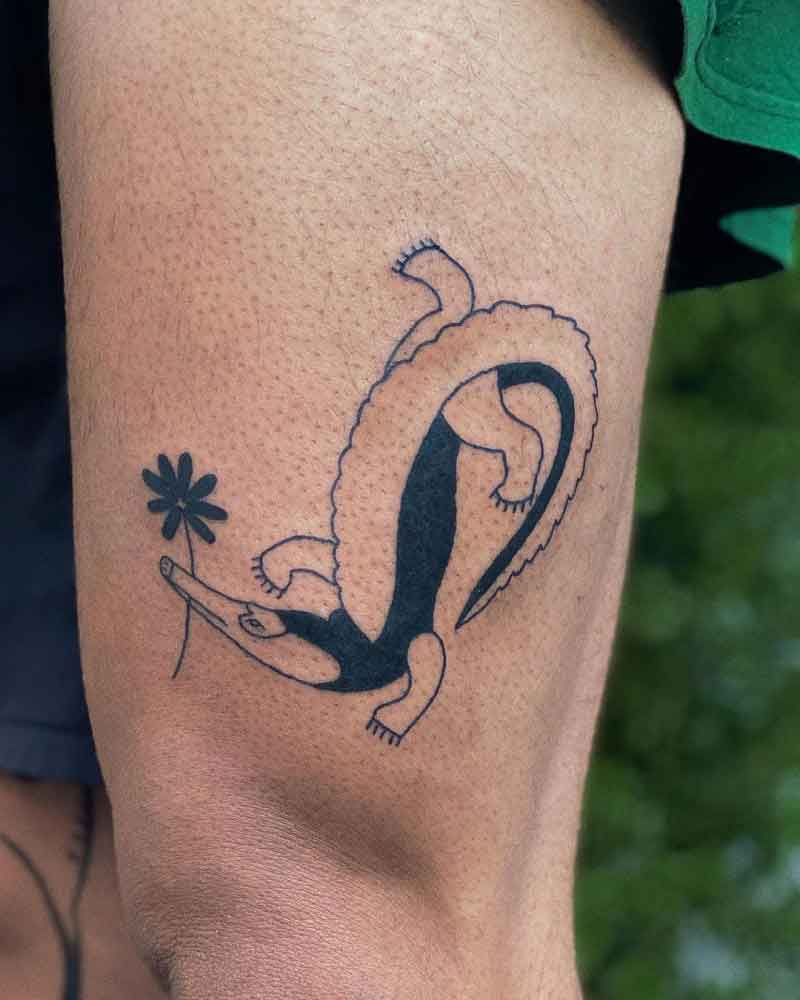 Alligator Lizard Tattoo
76.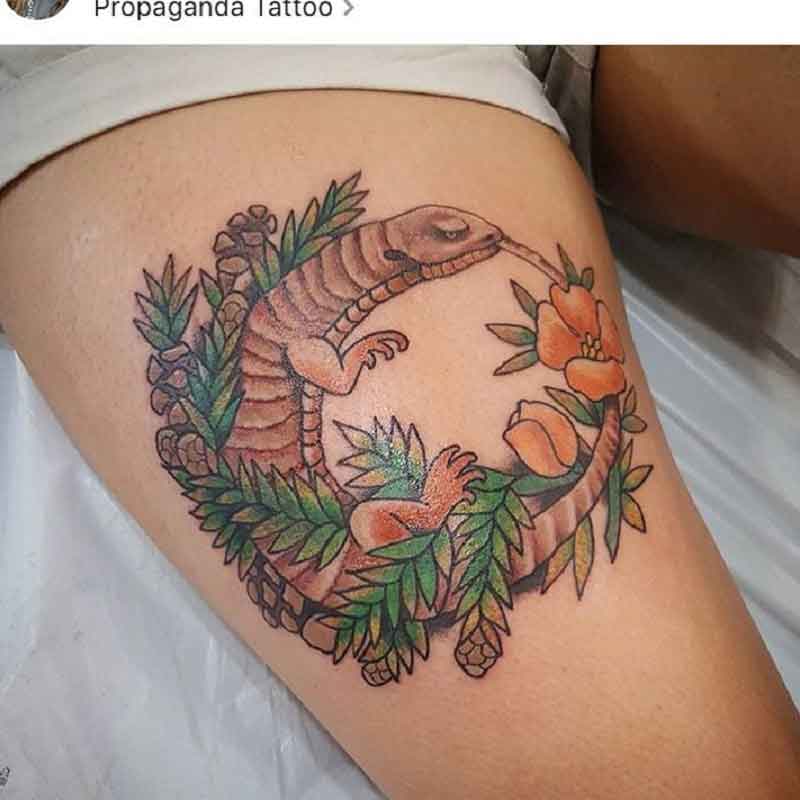 77.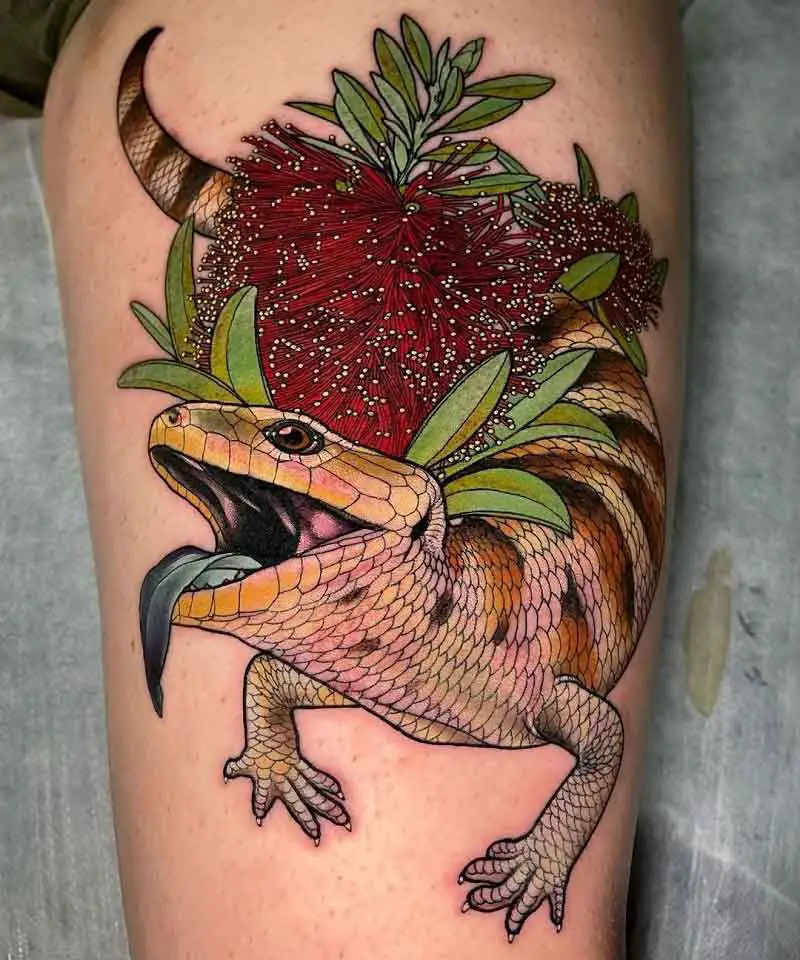 78.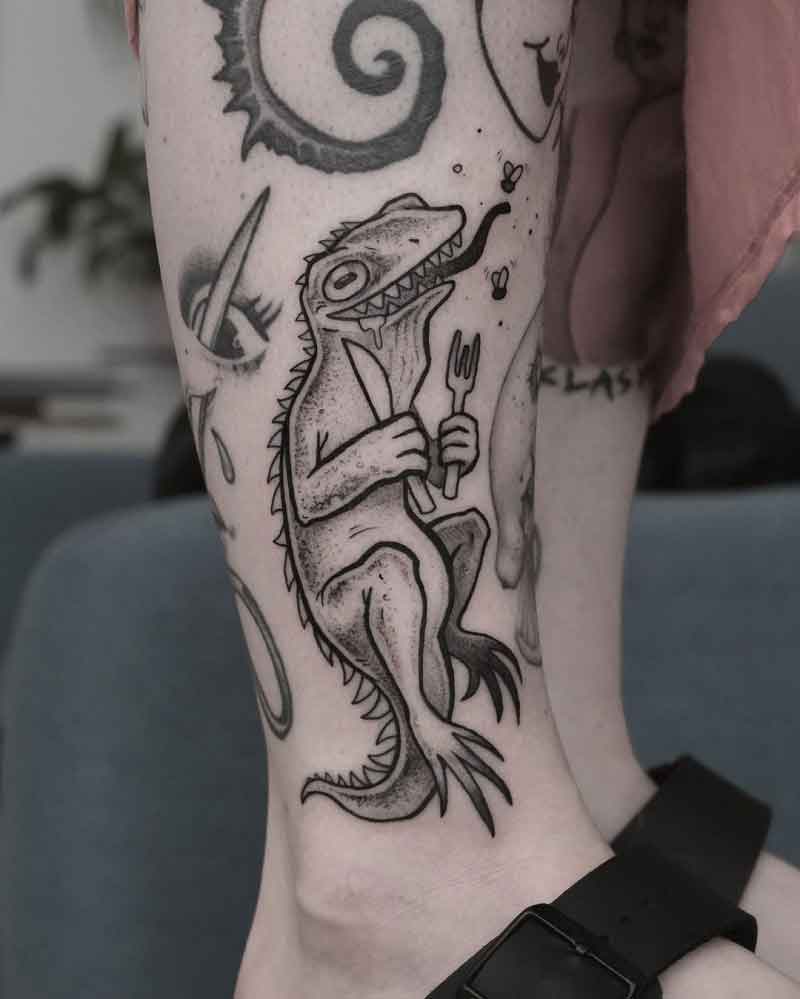 Alligator Scales Back Tattoo
79.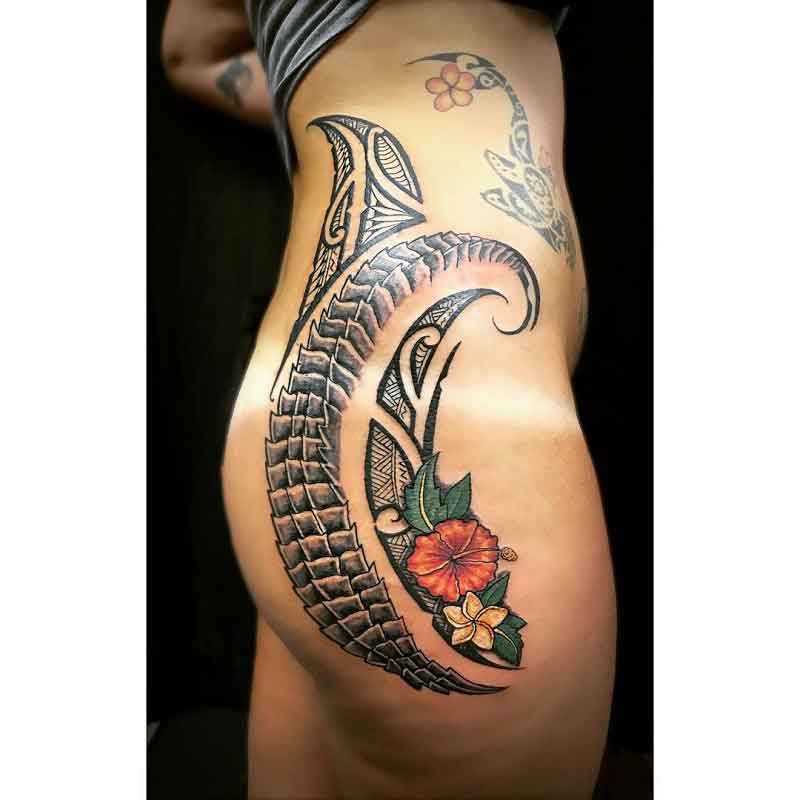 80.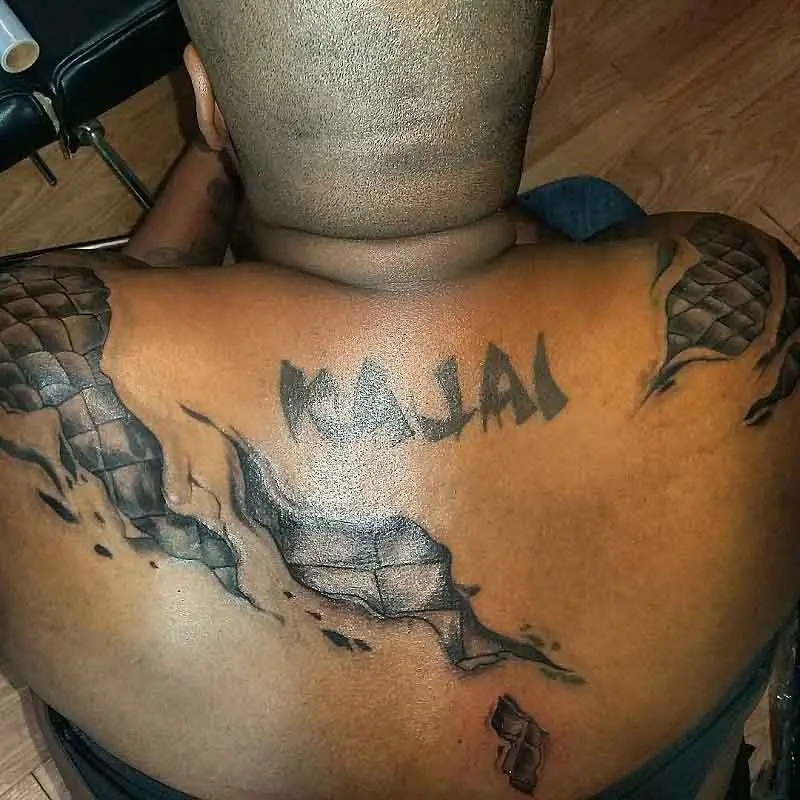 81.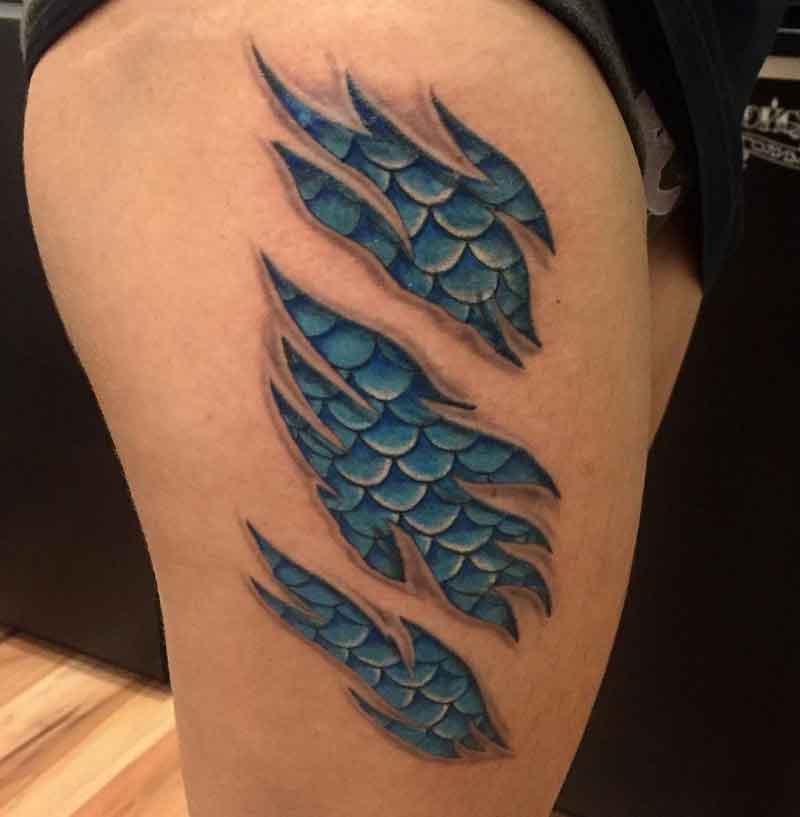 Alligator Tear Tattoo
82.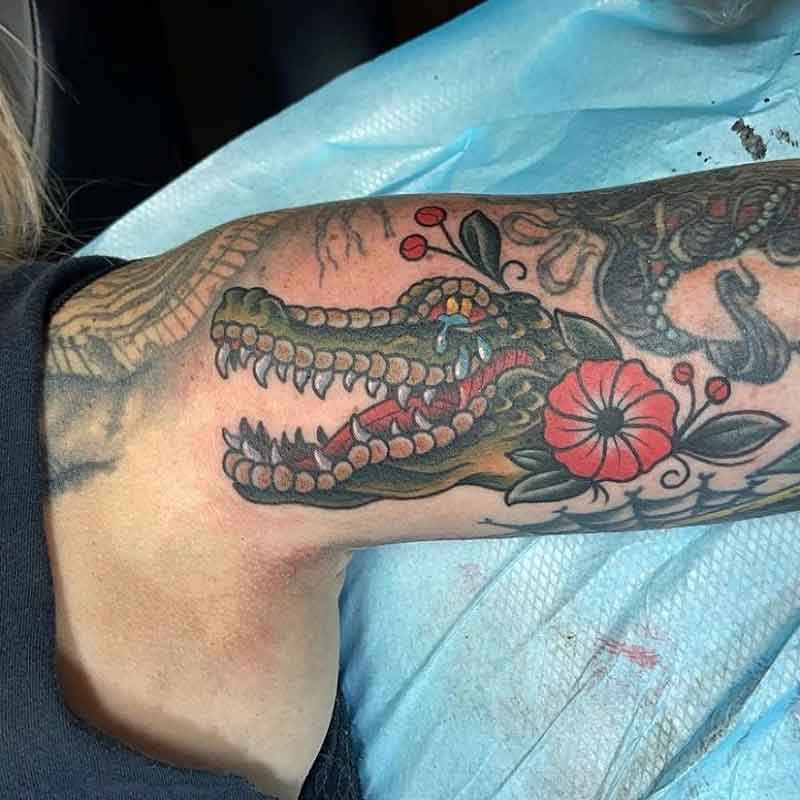 83.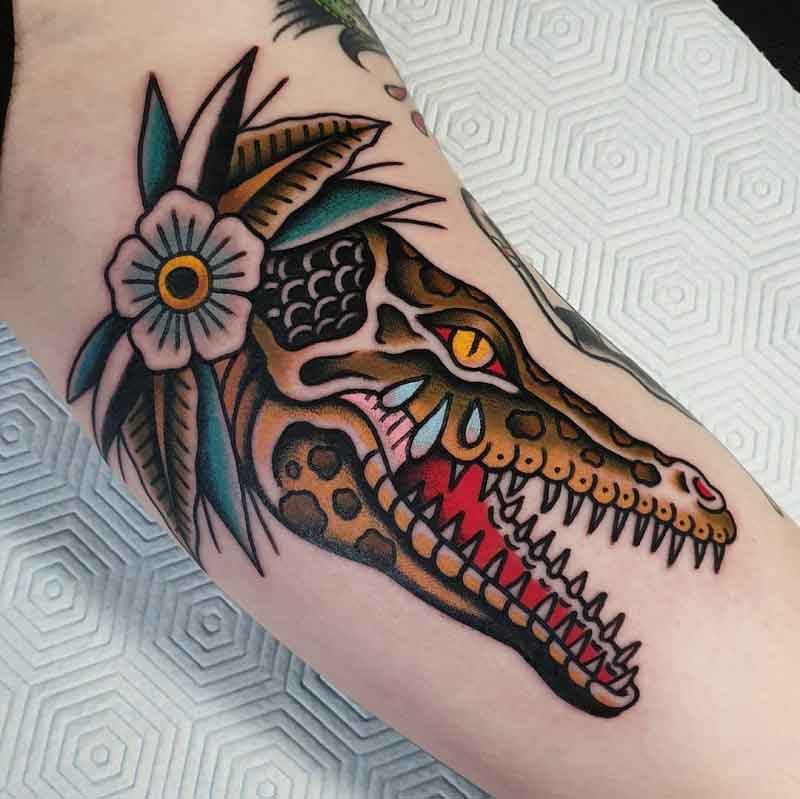 84.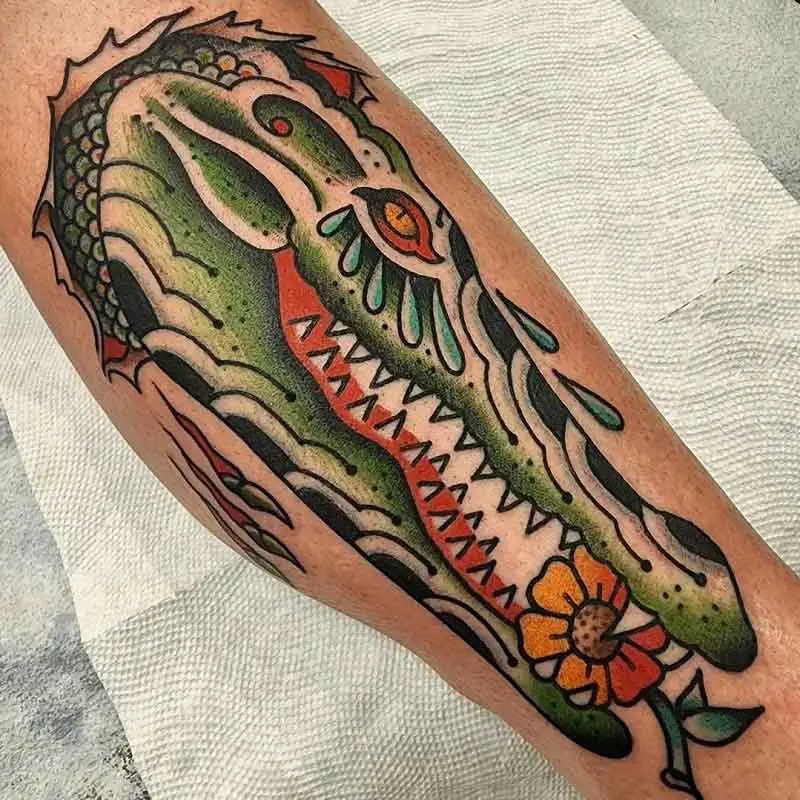 Alligator Teeth Pattern Tattoo
85.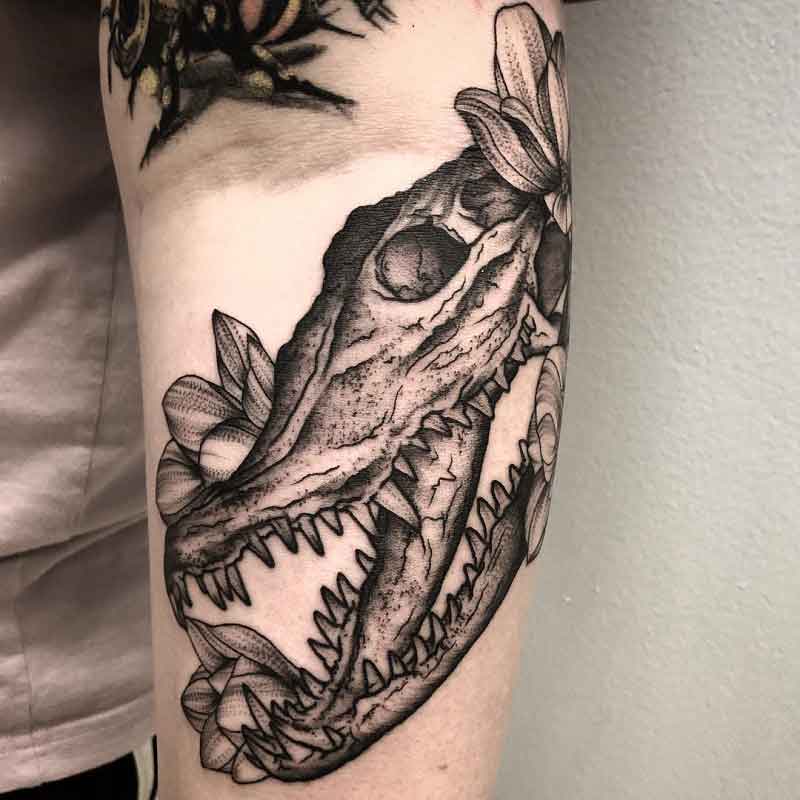 86.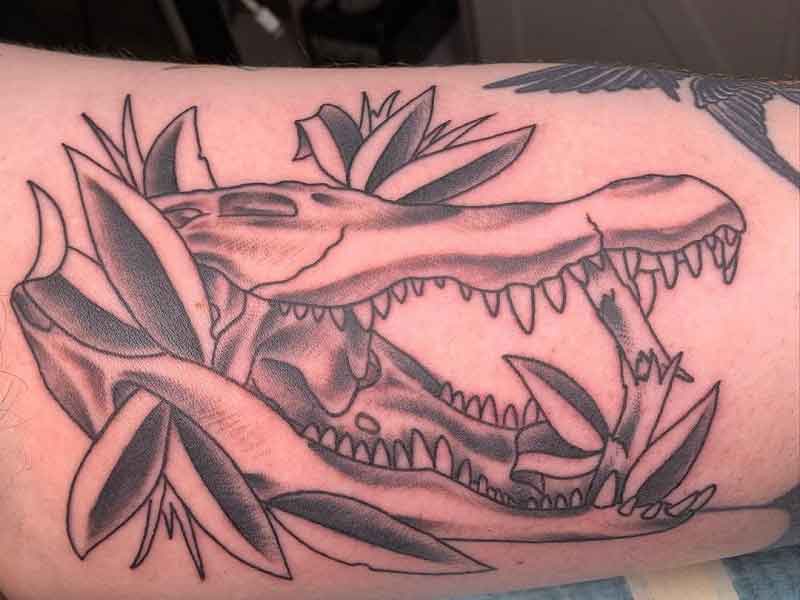 87.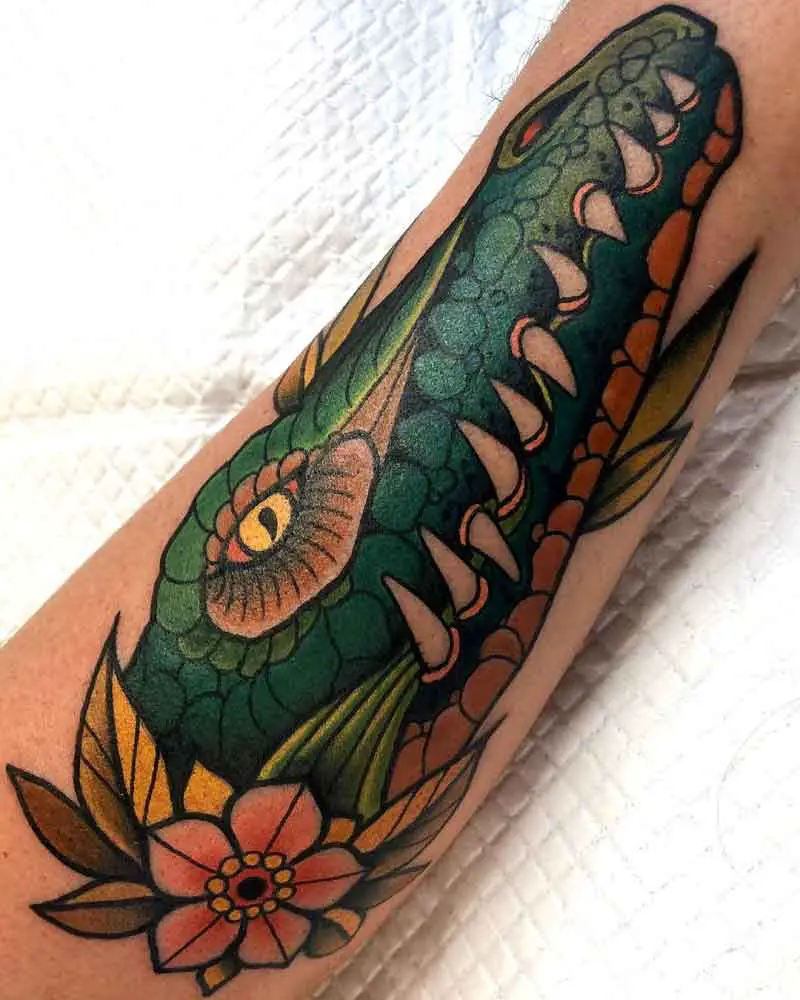 Alligator Torn Skin Tattoo
88.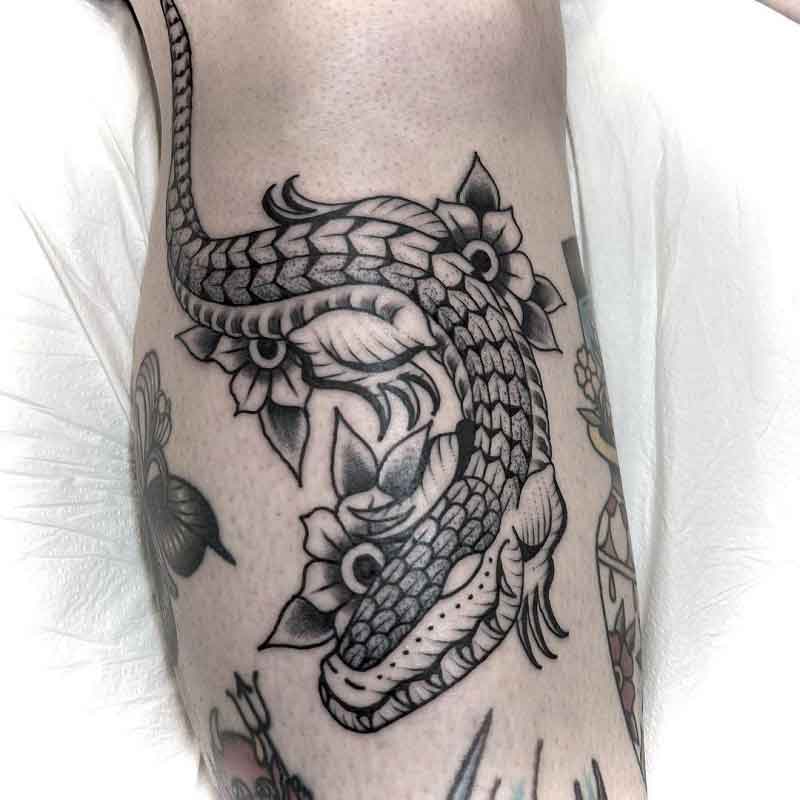 89.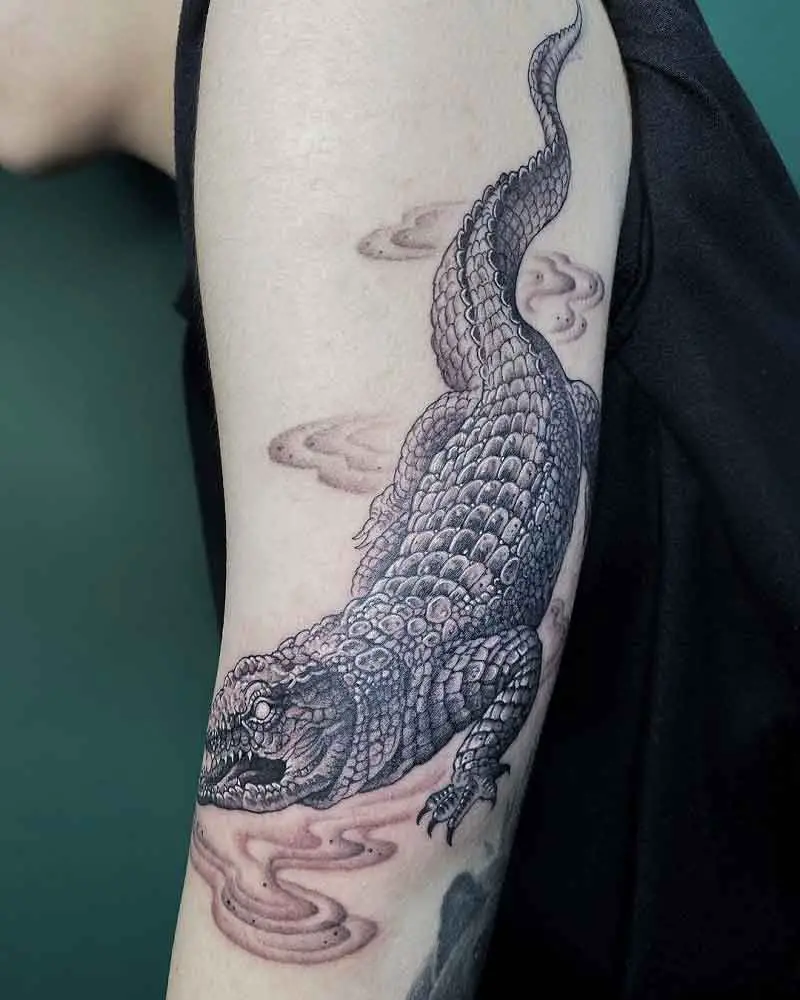 90.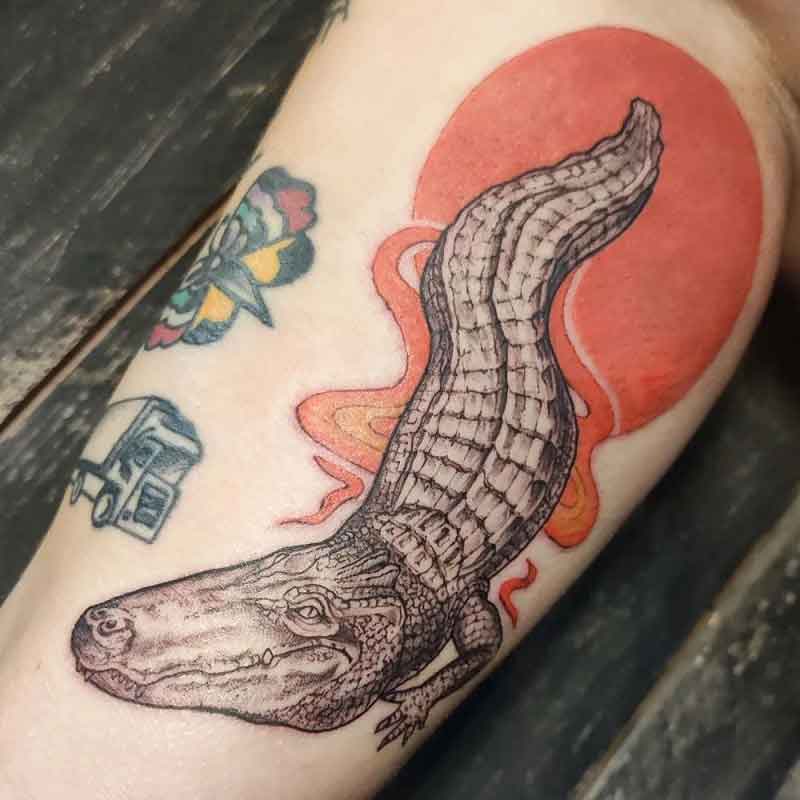 Frequently Asked Questions
What do Alligator tattoos symbolize?
Alligators are an ancient species that have been dwelling on this planet since the dawn of life. This symbolizes patience. As it is from the prehistoric era, it symbolizes knowledge from the early days.
2. What do Alligators mean spiritually?
We certainly know that Alligators live in freshwater. Spiritually this resembles the power to heal and clean.
3. What does a crocodile symbolize in the bible?
Crocodiles were discussed in the Bible to symbolize the Egyptian Pharaoh's empire, God declared here that he would devastate this dominion.
Conclusion 
Alligator tattoo possesses both deep meaning and style. If you are into style, then it is quite alright to have one on your arms. But if you are into style and the sense of aestheticism then an Alligator tattoo is a must for you.
Alligator is a creature that can live in any situation both on water and land. That motivates you to live happily in any circumstances life throws at you.
It survives for such a long time that most of its companion species are already been extinct. It inspires you to endure, to fight till the last moment. So good people, be confident,  be a fighter.
And most importantly, Happy Tattooing!