In a world where size matters, there are a few who disagree that bigger is better. If you are in for your first tattoo then simple tattoos for men may be options to work with.  Then again, men who already have tattoos but have enough space for one more may choose a simple one this time. The fact is, no matter the reason for doing so, men may find that simple tattoos are just as effective as more complicated ones.
PROFOUND YET SIMPLE TATTOOS FOR MEN TO USE
A simple and small tattoo does not make you less masculine.  The reality is that there are profound meanings behind simple tattoos men choose to wear.  Rarely are their men wearing tattoos that do not mean anything to them.  Also, simple tattoos are worn by men who have other reasons to keep their tattoos to the minimum.  This may include the need to maintain a corporate image or to identify with a single group or organization that has a clear symbol.  To show you some examples of simply effective tattoos for men, here are fifteen to start with.
#1: CELESTIAL SYMBOLS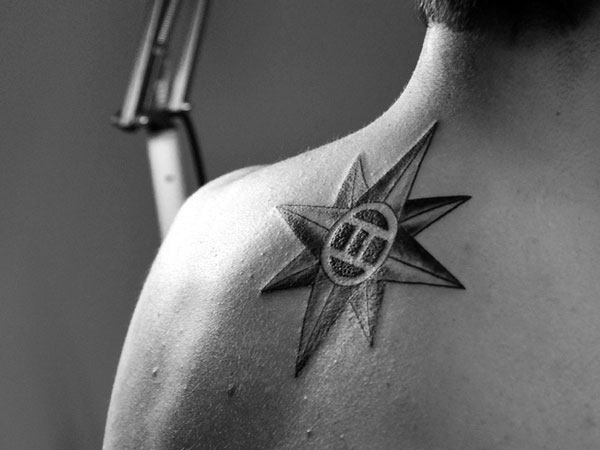 Men often go for celestial symbols like the sun, moon or stars to show their connection to high ideals. For this man, a simple star with a Roman numeral inserted could mean something significant.
BREATHTAKING MEANINGFUL TATTOOS FOR MEN
#2: PINE TREES IN FOREST SAMPLE TATTOOS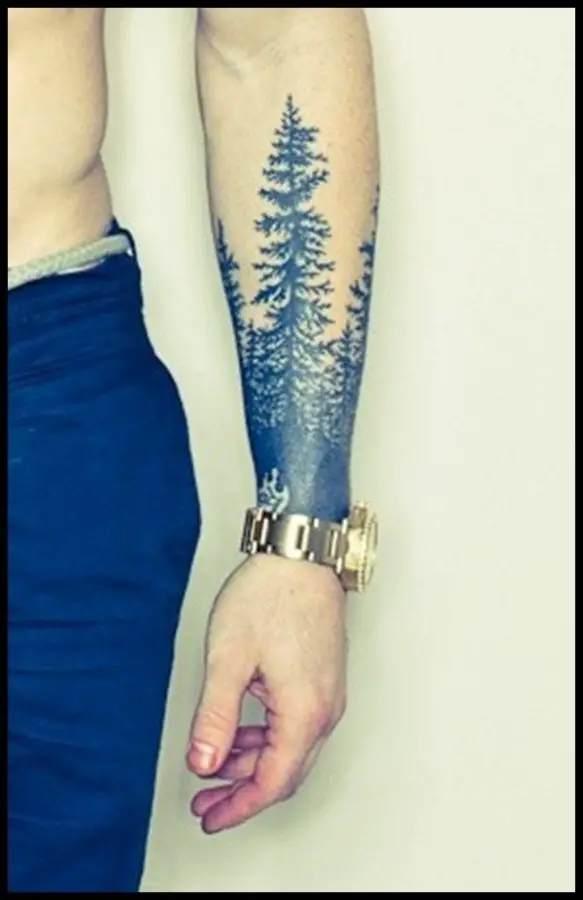 Natural elements like trees or forests are often seen among simple tattoos men wear. When placed on the forearm, as shown here, the tattoo becomes flexible enough to reveal or cover up as the need arises.
#3: THE ANCHOR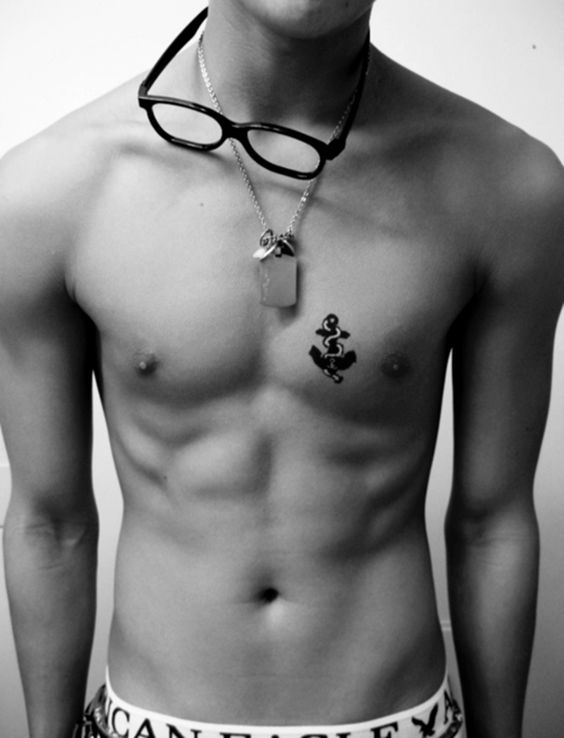 For a simple and small tattoo, this anchor on the chest speaks volumes. No doubt, where this small tattoo is placed is also significant. This man's heart is anchored in the right place, or so it can be assumed.
#4: INTRIGUING LINES SIMPLE TATTOOS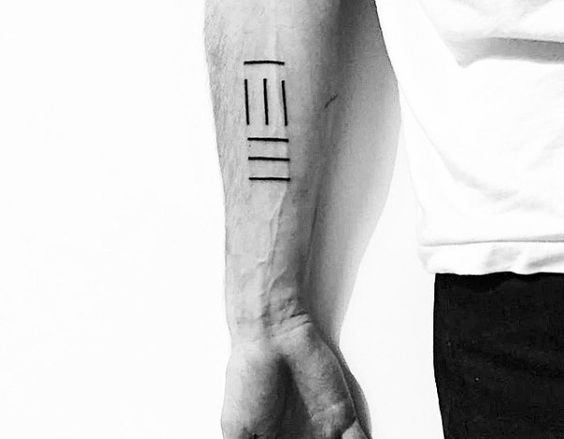 Not all simple tattoos are that simple. Lines arranged to show a simple design could also carry a deeper meaning.  Only this man and those closest to him will know what this is.
#5: SHOOTING ARROWS
Here, however, is a simple design that's a straight shooter. The bow and arrow together are ready to shoot at whatever this man has insight.  The ink work is quite simple and is effective as a first or only tattoo.
#6: LONE STAR SIMPLE TATTOO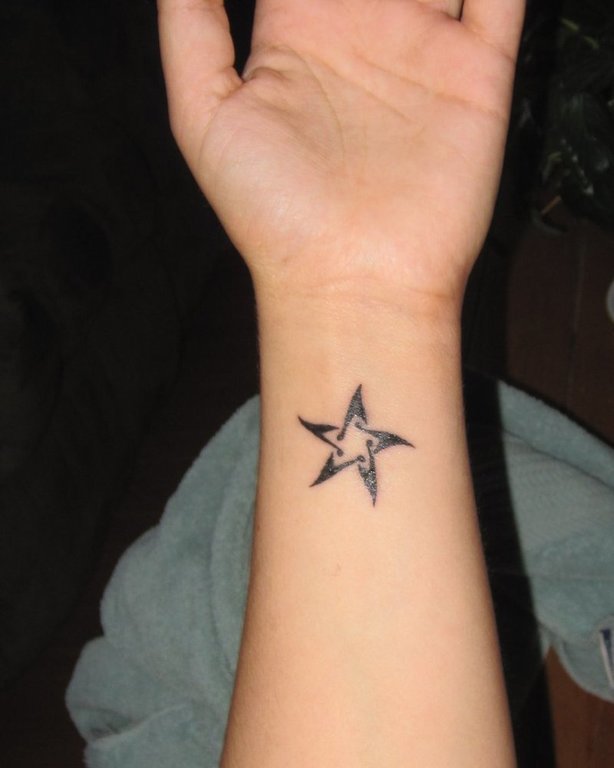 This youth wears a single star done in black ink on his lower arm. Perhaps, this is a first tattoo done as an experiment.
#7: CROSS SIMPLE TATTOOS FOR MEN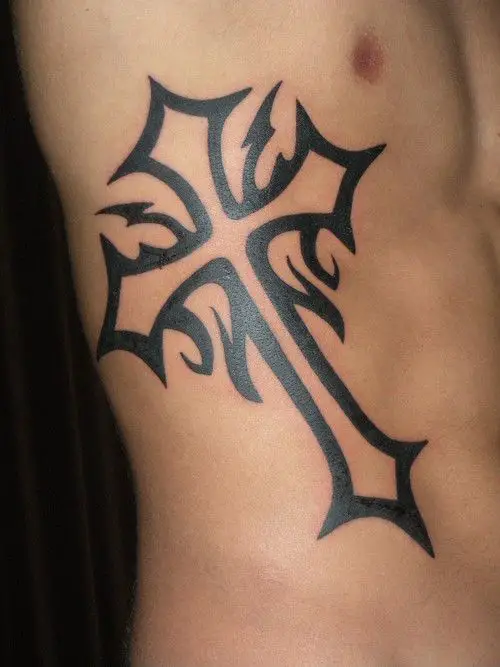 A cross tattoo on the side is a simple enough design for this man.  This is one of the larger examples of simple tattoos for men. Check out the artistic styling of this tattoo that makes it extraordinary.
#8: THE COMPASS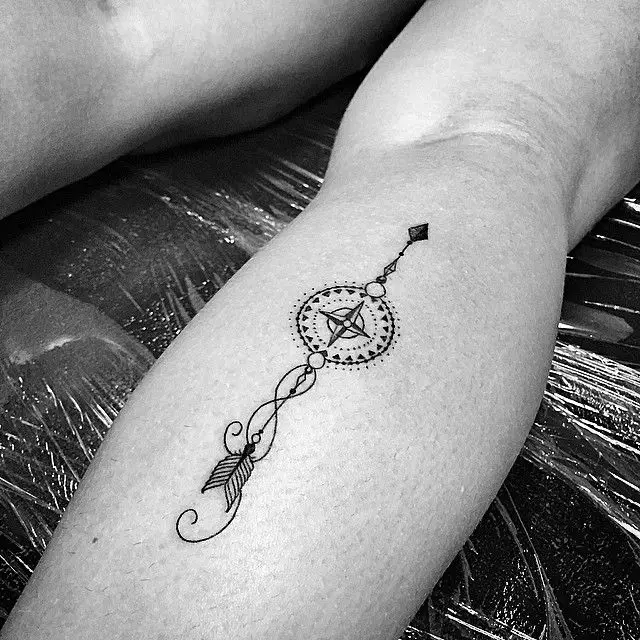 This dream catcher and compass design may be regarded as simple because it is the only tattoo this man wears.  Clearly, there is profound meaning in this unique blend of images that would inspire him to go for his dreams.
#9: TRIANGLES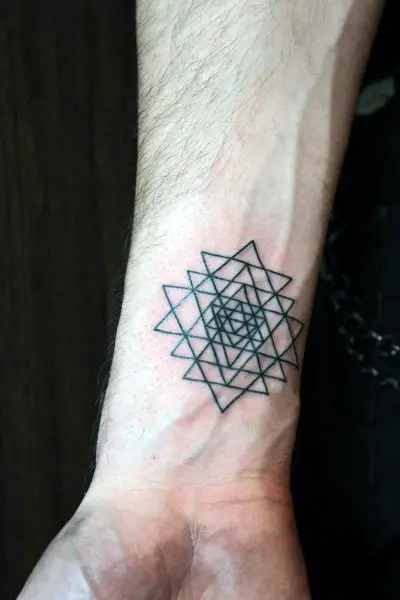 Shapes like triangles, circles and squares are often used in simple tattoos for men. This example shows how triangles can pull off an interesting effect.
#10: THE CAT AMONG SIMPLE TATTOOS FOR MEN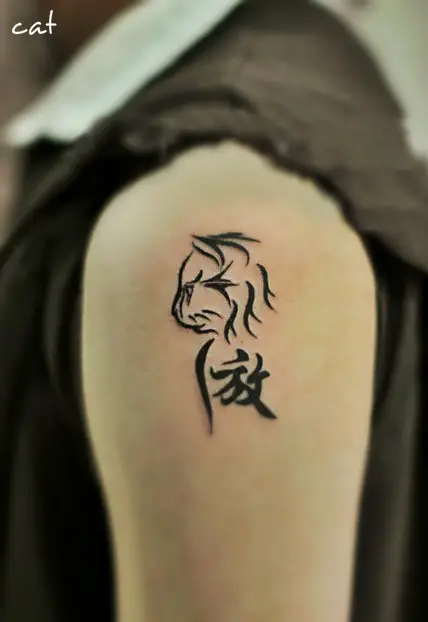 Animals also feature in simple tattoos, men also ink on their bodies. Here's a cool cat has done only in black ink on the upper arm. This, for now, may be this guy's first tattoo.
#11: MUSICAL SYMBOLS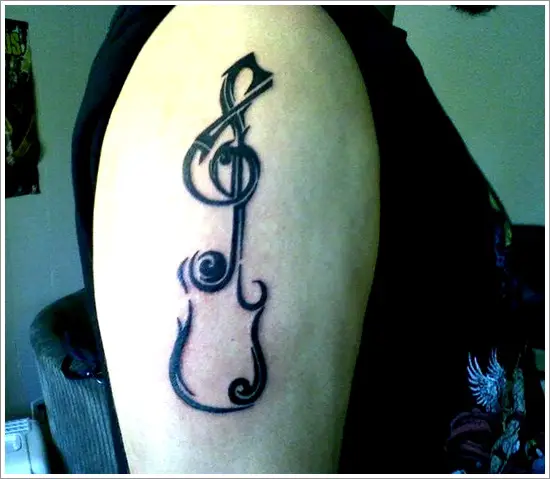 Sometimes simple tattoos blend different images to show one picture  For this guy music seems to be a big passion. You can easily tell from this stylish black ink design that his musical passion is deep.
#12: HANG IN THERE
Not all simple tattoos for men are lonely tattoos and this also considers as on of the best tattoos for men. This guy has other tattoos on his body but this simple one of a hangman's noose carries a determined message.
#13: POINTING IN THE RIGHT DIRECTION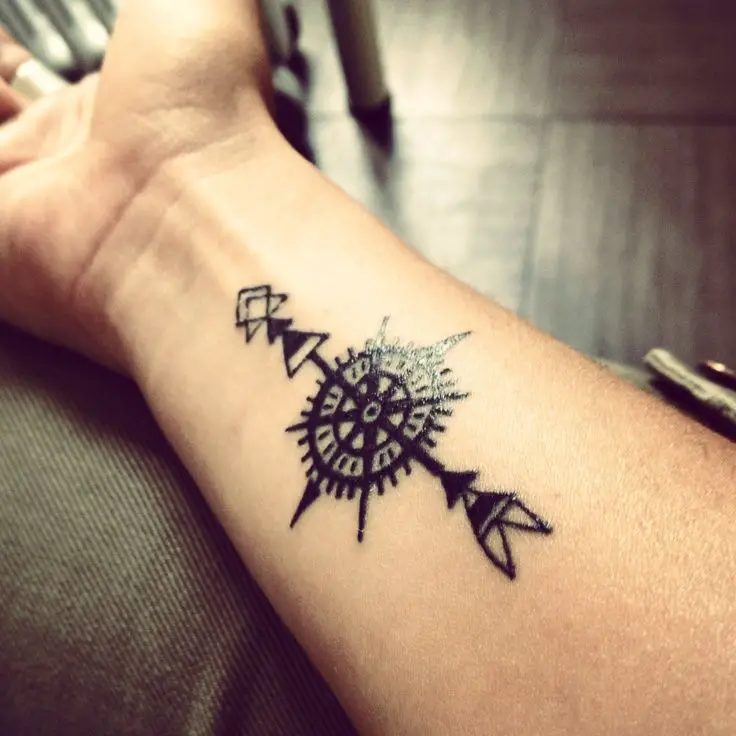 Compass tattoos are usually chosen to show direction or a desire to go places.  Certainly, this tattoo may be the right choice for any young man just starting out in life and seeking guidance.
#14: PAPER BOAT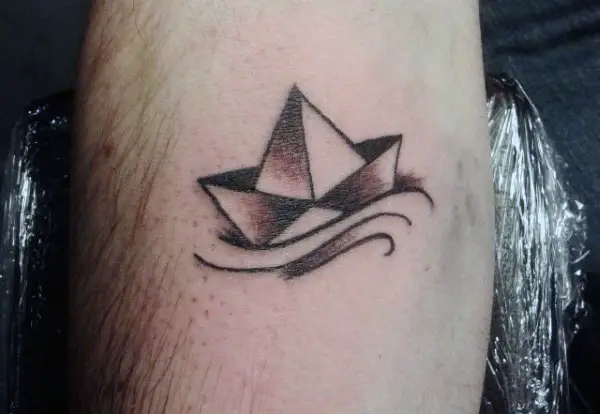 Are there any men who have been through childhood without making and launching at least one paper boat? Few men can say they have not.  This tattoo preserves the memory of such simple pleasures.
#15: THE TREE IMAGE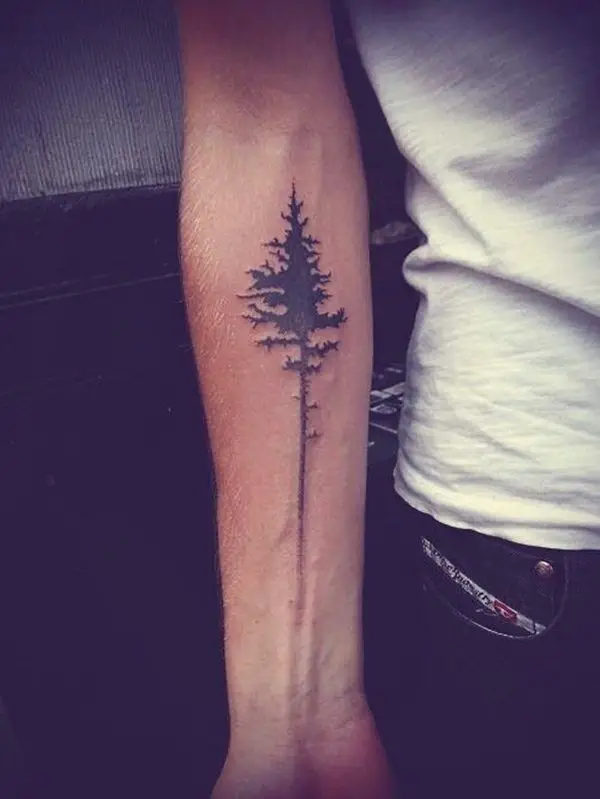 Here's a clever tattoo that literally runs through the vein. The tree is like a life blood to this man who shows that even a simple tattoo can mean much more.
So you see, simple tattoos for men do not have to be boring and uninspiring.  These fifteen examples show that it's possible to find meaningful yet simple tattoos.  Also, these simple tattoos don't have to be tiny at all.  As you have seen, there are designs that are big enough to suit a man's taste. If this is your first tattoo you might be smart to start small and test whether life in tattoos is for you. If you're already into tattoos and looking only for a simple tattoo to take its space then all you need is to choose your design carefully. Let's face it, simple tattoos remain popular choices for the men who love to be inked.