#11: Sun and Moon for You and Me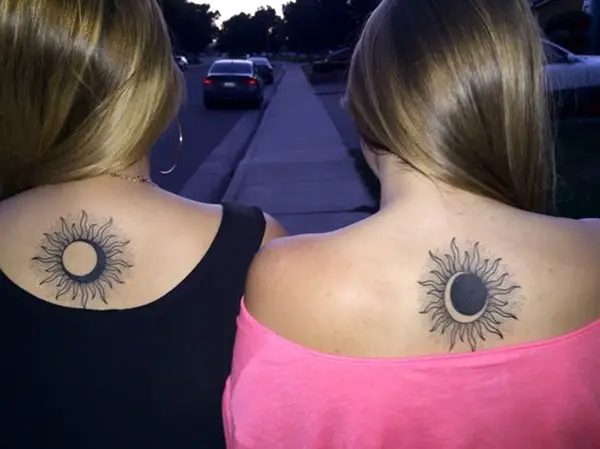 Popular with couples and best friends, a merged sun and moon showcases the deep connection of two different people. The style of each tattoo complements the other by using the opposite color.
#12: The Grinning Sun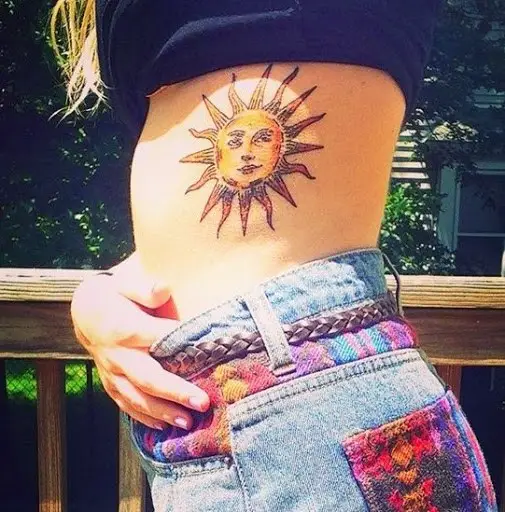 Notice this sun's smile is actually a confident grin like someone satisfied with their self, or maybe it's because of a shady deed gone unnoticed? Whatever it is, seeing this ink will surely give you a reason to smile.
#13: The Palace in the Moon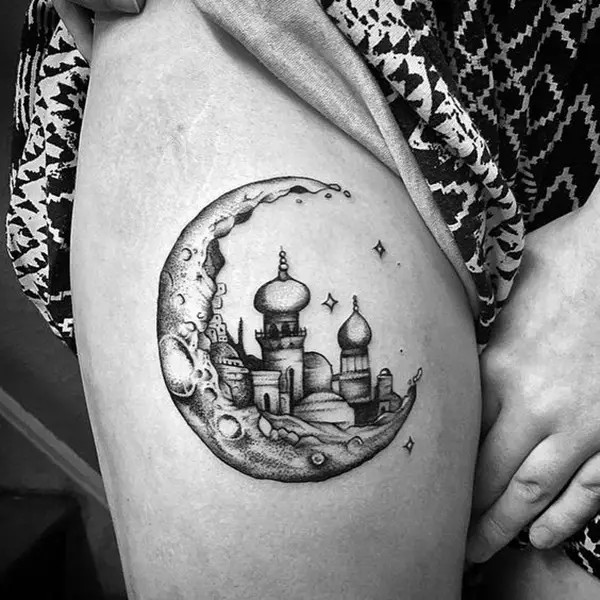 A tattoo of dreams and romance, this is a wonderful choice if you are enchanted by fairy tale stories. A palace is one of the oldest symbol of wealth, glamour, and the kingdom that it rules. And what better way to upscale your fantasy than placing that palace in the moon.
#14: Intimate Sun and Moon Tattoo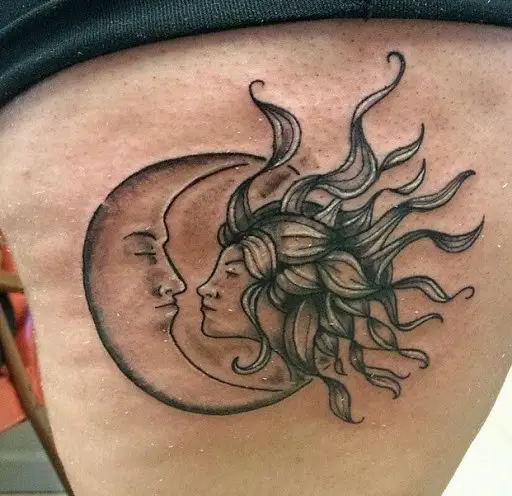 A love story told in ink where the sun (shown as the woman) wants to kiss the moon (shown as the man). This is a perfect tattoo for committed and passionate partners.
#15: Ancient Egypt's Symbol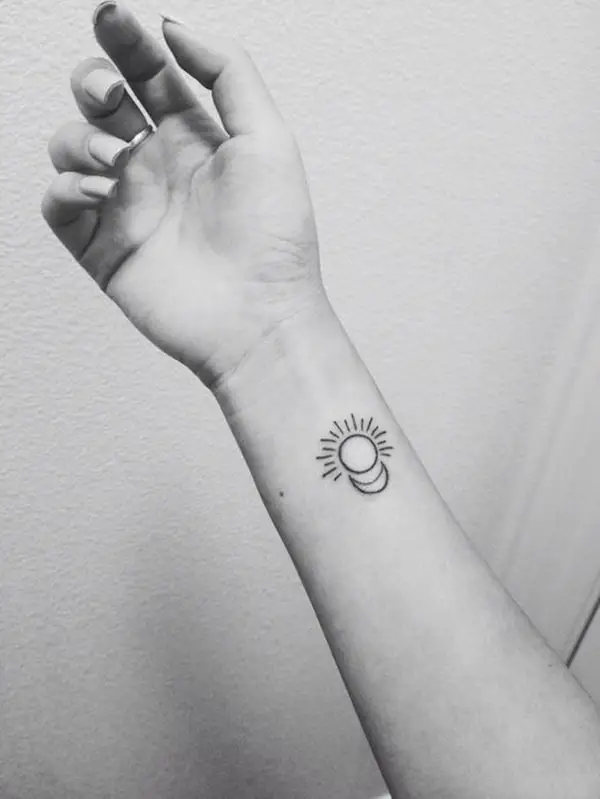 You may see this like an ordinary tattoo of a sun and moon joined together, but it's actually a symbol that gained fame in Egypt. This design was a symbol of the gods of ancient Egypt and is still used by a number of christian religion today.
#16: Archaic Tribal Sun Tattoo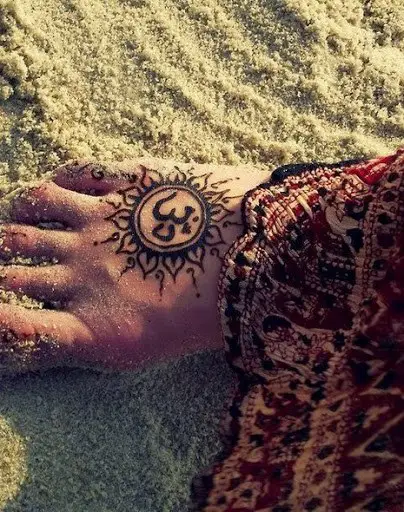 An ancient tribal tattoo that conveys a timeless and ethnic culture. This one brings together two designs: a flower and the sun. As you can see above, the flower's petal can also be seen as rays of the sun.
#17: A Picture of the Moon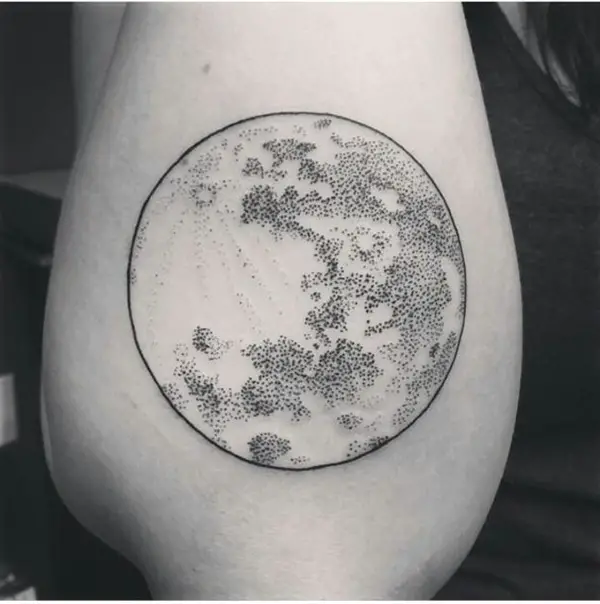 If you're looking for a realistic tattoo of the moon, look no further. This detailed art looks so real that it's like a black and white photo of the moon.
#18: Trapped in a Circle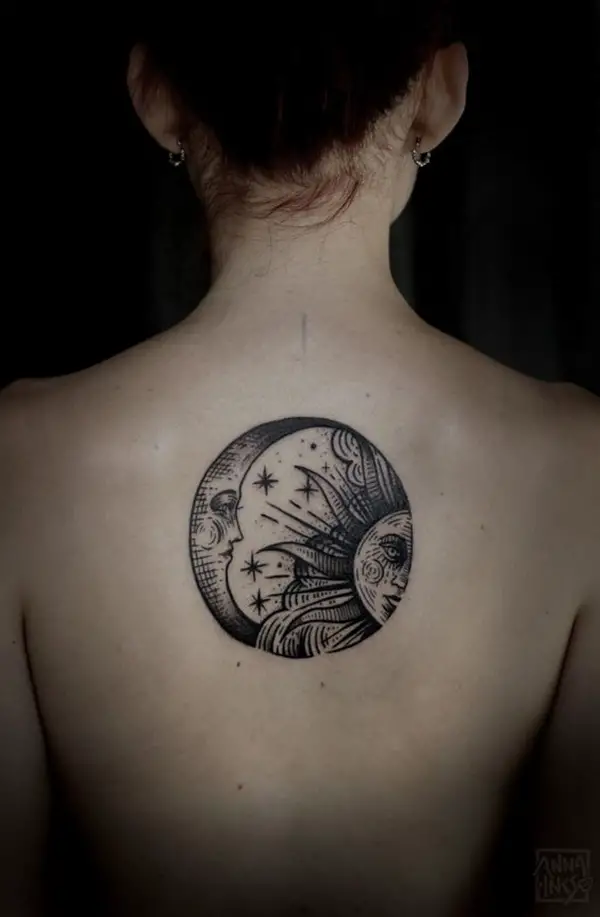 Encapsulated within this circle is an alluring portrayal of the sun and moon with stars between them. You can have this placed in your back to complement the beauty of this art form.
#19: A Country's Revolution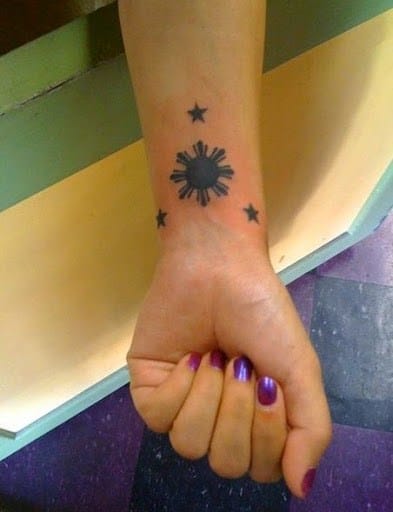 A known symbol of the Philippine flag. The three stars in this tattoo symbolizes the three island group of the Philippines while the sun's rays signifies the first eight provinces that revolted against Spain. If you're a Filipino or a fan of their culture, then this is a must have.
#20: Tribal Crescent Moon with Leaves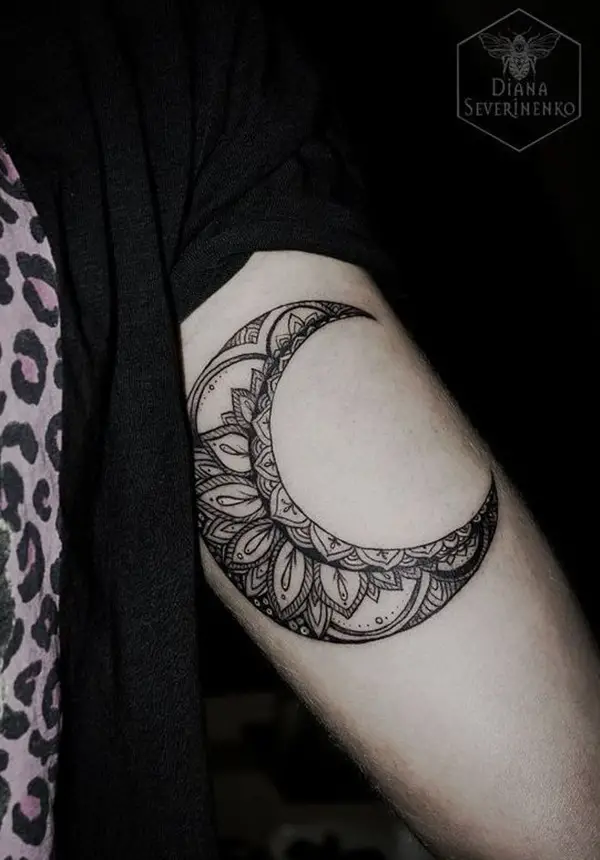 You may see this as a tribal tattoo of crescent moon, but if you look closer, you'll see that it is also drawn with leaves. The merged symbols represents the same things: growth, energy, and revival.