Because they are delicate and pretty to look at, fairy tattoos make amazing tattoos. Since fairies typically symbolize mystery and beauty, their tattoo designs are immensely popular among women. They are also quite colorful and vibrant which adds charm to the person wearing the tattoo.
Fairies are actually enchanted beings that are quite whimsical in nature. Not only are they beautiful creatures, but they also exemplify the fact that magic probably exists in the world and that is something some people would like to believe in.
These mystical creatures have a special ability to help people in life's struggles. Their tattoo designs often symbolize beauty and child-like innocence.
111 Fairy Tattoos Designs and Meanings
Today, we have gathered over 100 distinct tattoo designs of fairies for you to go through. If you're seriously considering getting a fairy tattoo, then you might want to take some time and take a gander at all of the various designs that are available.
Bear in mind that you're allowed to make your own adjustments to the designs and come up with your own meanings and interpretations for the tattoo. With that said, buckle up as we are about to take you on a wild journey through the vast world of fairy tattoos.
Butterfly Fairy Tattoo
In a general sense, butterfly fairy tattoo designs represent the joy and beauty of the world. If you're in search of such tattoos, scroll down below to check them out:
1. Gracefulness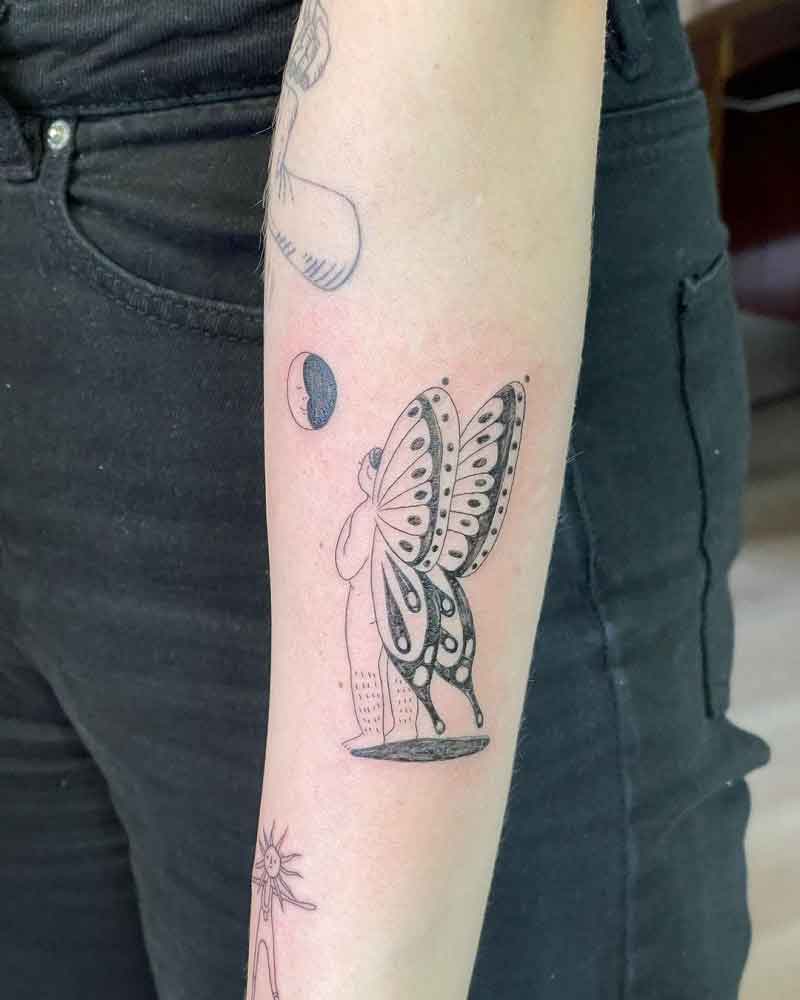 The butterfly wings do not seem too over-the-top and the design overall captures the joyousness. The inclusion of the fairy's shadow is also a pretty nice touch.
2. Blithe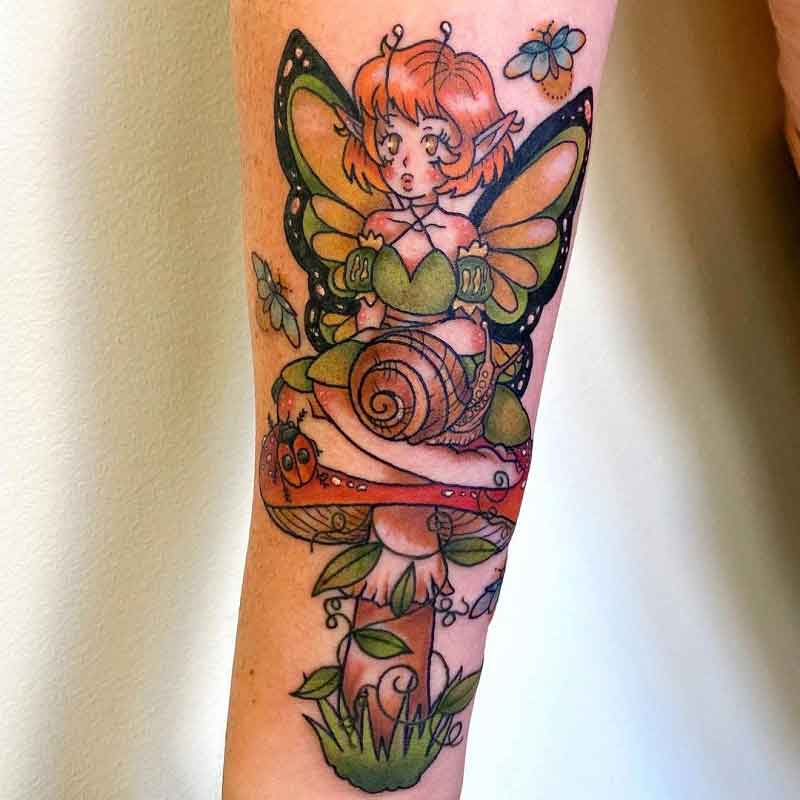 Of course, if you wish to bring the best out of your fairy tattoo, then be sure to throw in some vibrant colors. Not only does it make the tattoo more noticeable, but it also captures the beauty of the tattoo quite vividly.
3. Serenity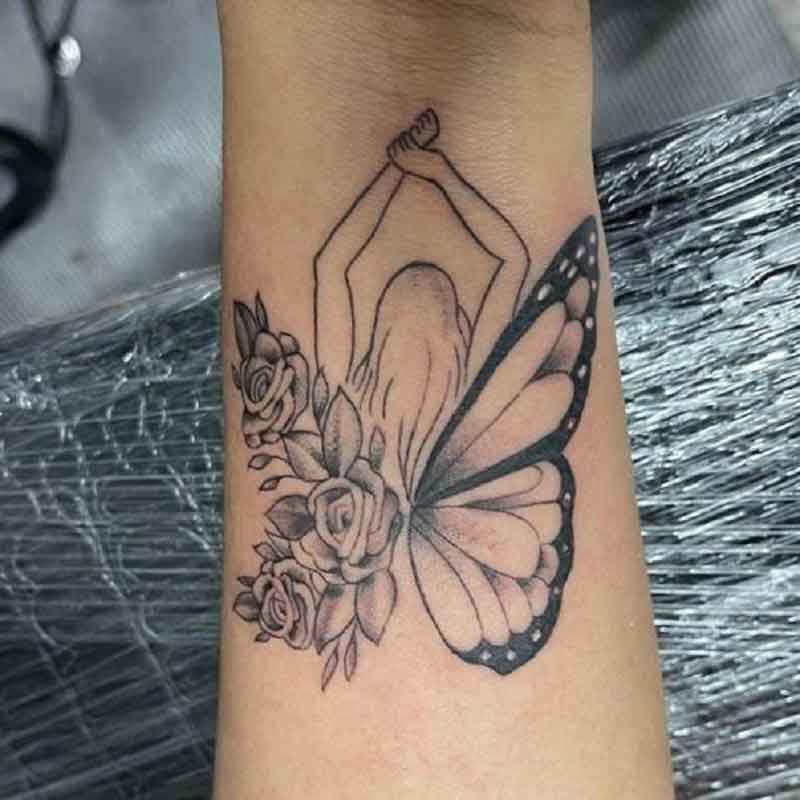 These tattoos are a wonderful way to show off one's personality, especially when it comes to beauty and femininity. The design stands for innocence and serenity, in case you were wondering.
Dark Fairy Tattoo
These tattoos will mainly appeal to females with a goth-style persona, especially because of the meanings they carry. Here are some cool dark fairy tattoos for you to check out:
4. Loss Of Innocence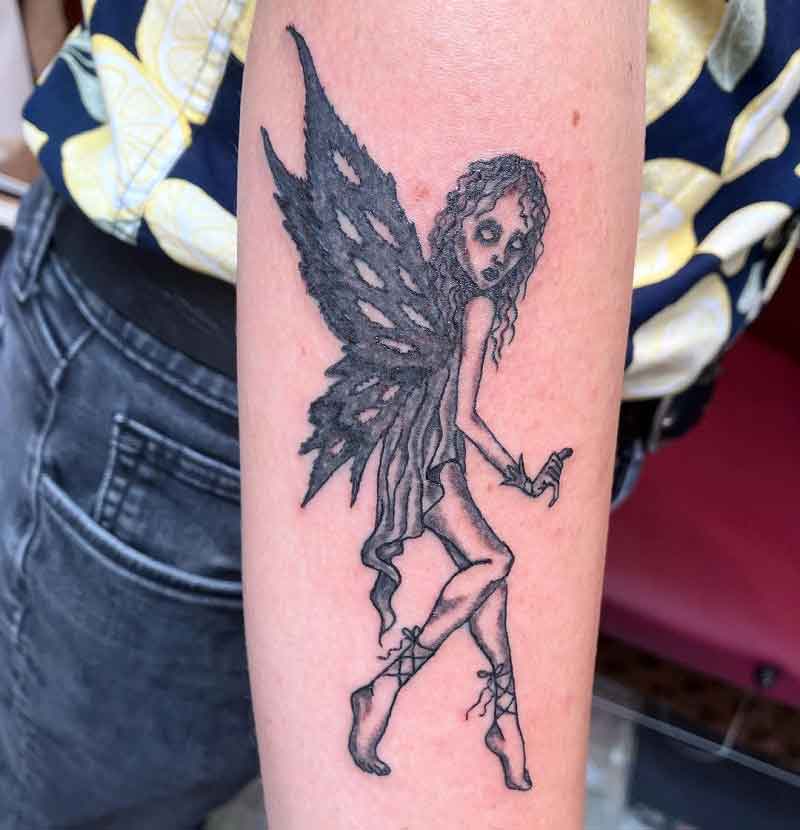 The soulless eyes and the long-sharp nails of the fairy definitely give the tattoo an evil vibe. The dark wings are well-drawn as well.
5. Impurity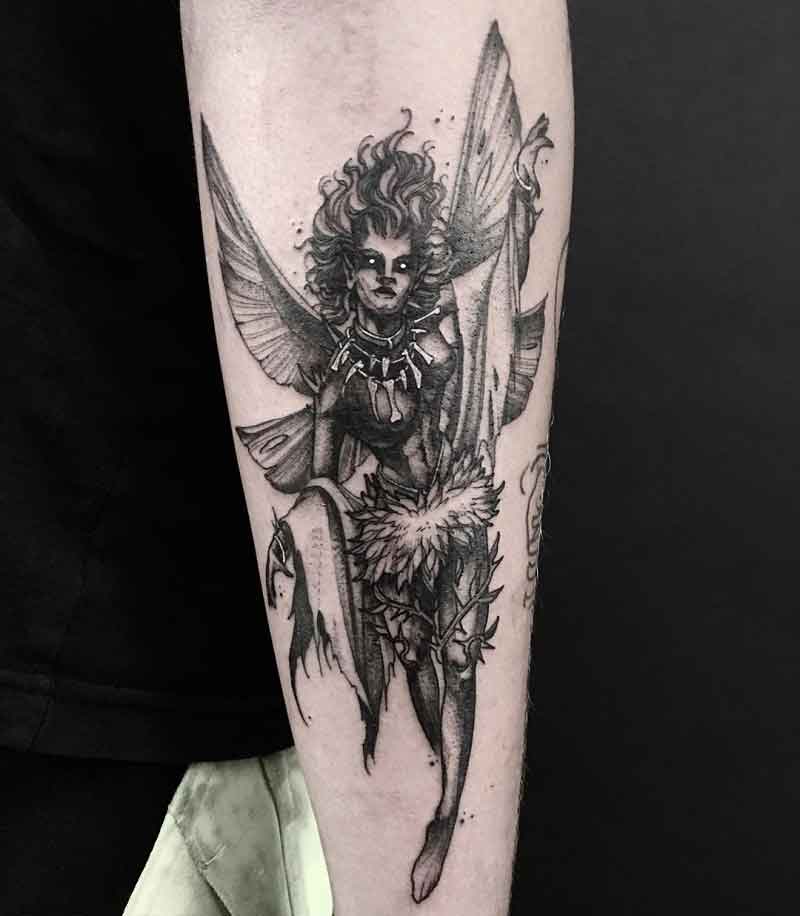 It seems like there's a lot going on in this design with the number of elements that are present here. The tattoo, nevertheless, looks pretty cool and it sure has an ominous vibe attached to it.
6. Looks Can Be Deceiving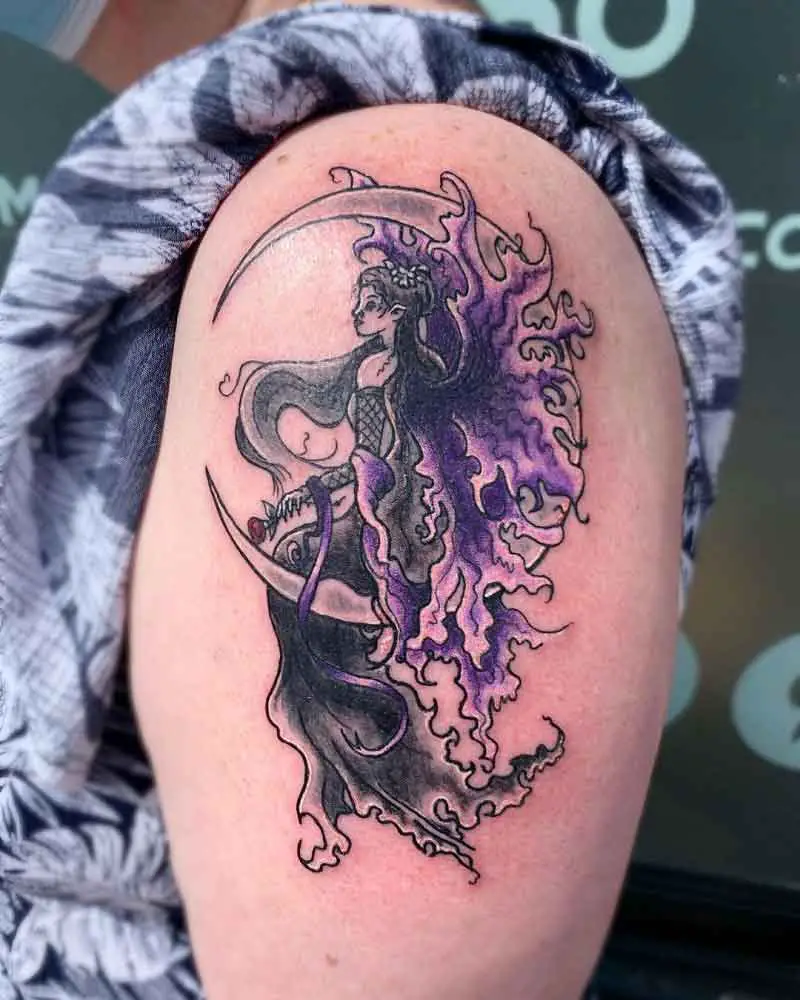 The tattoo design above of a fairy symbolizes deception. It means that you are a beautiful individual with a dark side that is hidden or concealed.
Mushroom Fairy Tattoo
Mushrooms are connected to nature and because of that connection, they have a natural bond with pretty much everything around it and that includes fairies as well, if they actually existed.
7. Nonchalance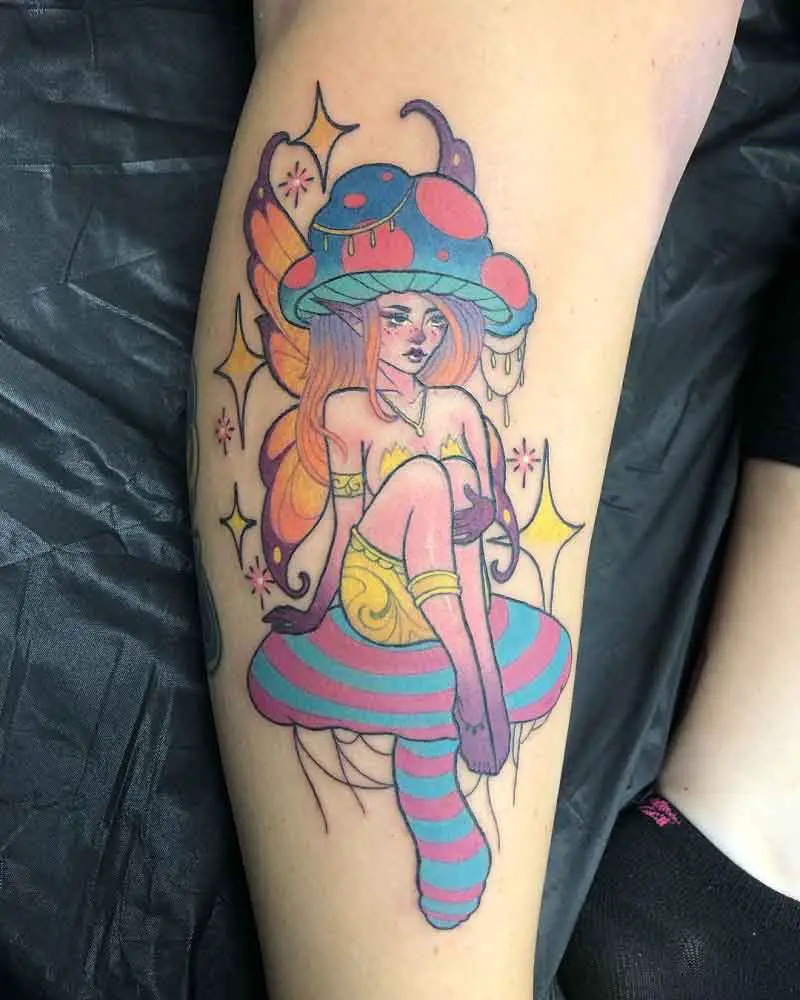 If you're looking for a tattoo of a fairy that is incredibly aesthetic, this is definitely the one. The tattoo would also look good on one of your arms if you don't want it on your leg.
8. Good Fortune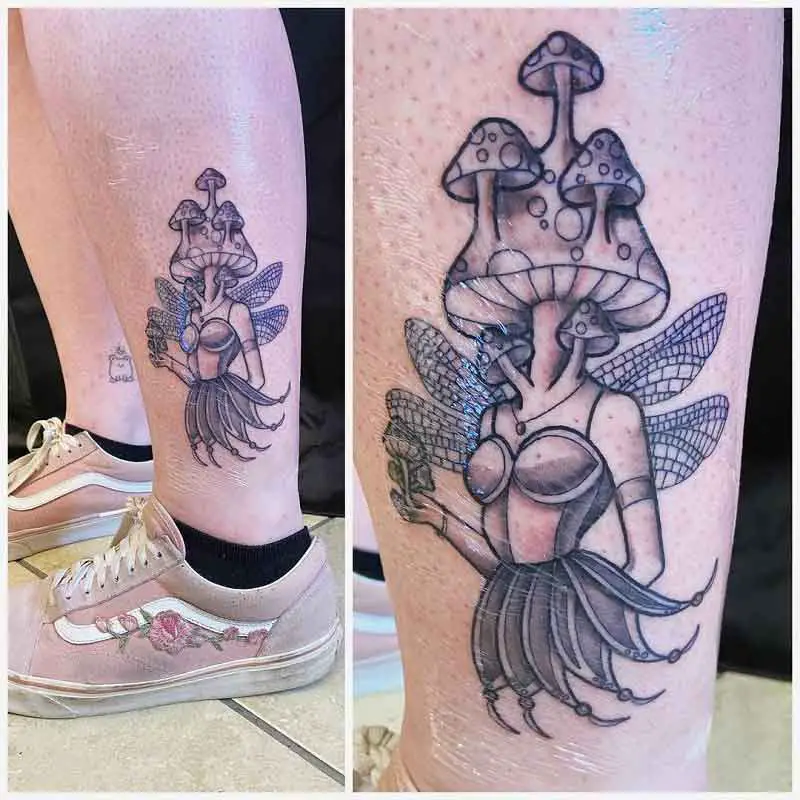 Yes, the tattoo looks quite creepy and strange and it's not something you see often. However, the meaning attached to it couldn't be more positive and cheery. It symbolizes good luck.
9. Head Over Heels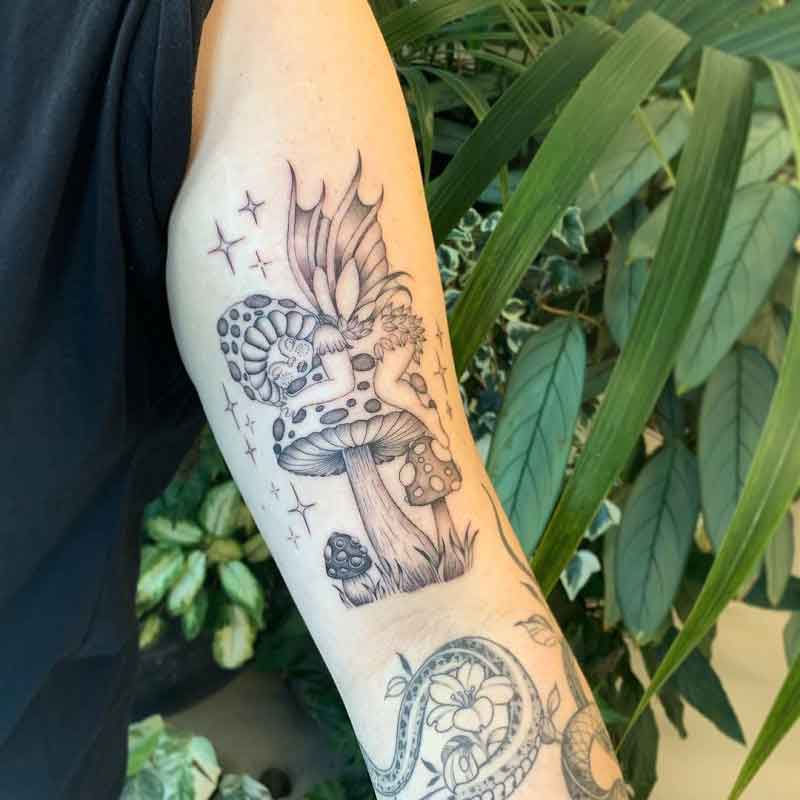 Tattoo designs where a crying fairy is seen sitting on a mushroom or hugging it actually symbolize sadness over a connection that has been broken or shattered.
Silhouette Fairy Tattoo
Silhouette tattoos have been becoming increasingly popular over the last few years. Scroll down below to check out some of the most unique silhouette tattoo designs of fairies:
10. Illusion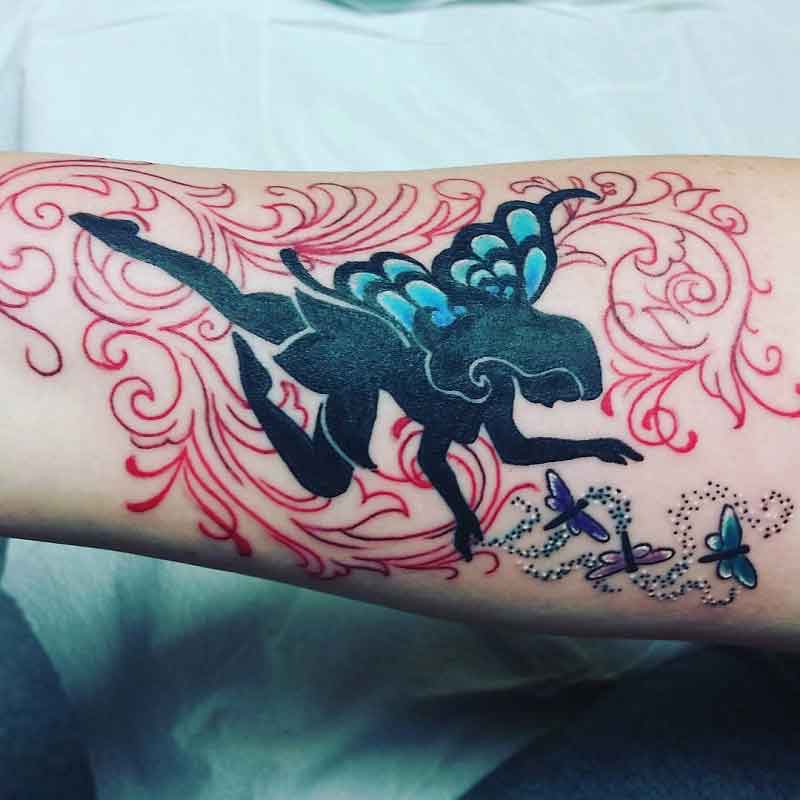 Consider adding some unique patterns to these tattoo designs. You can also include more elements such as a couple of butterflies here and there to add more depth to your tattoo.
11. Fairy Dust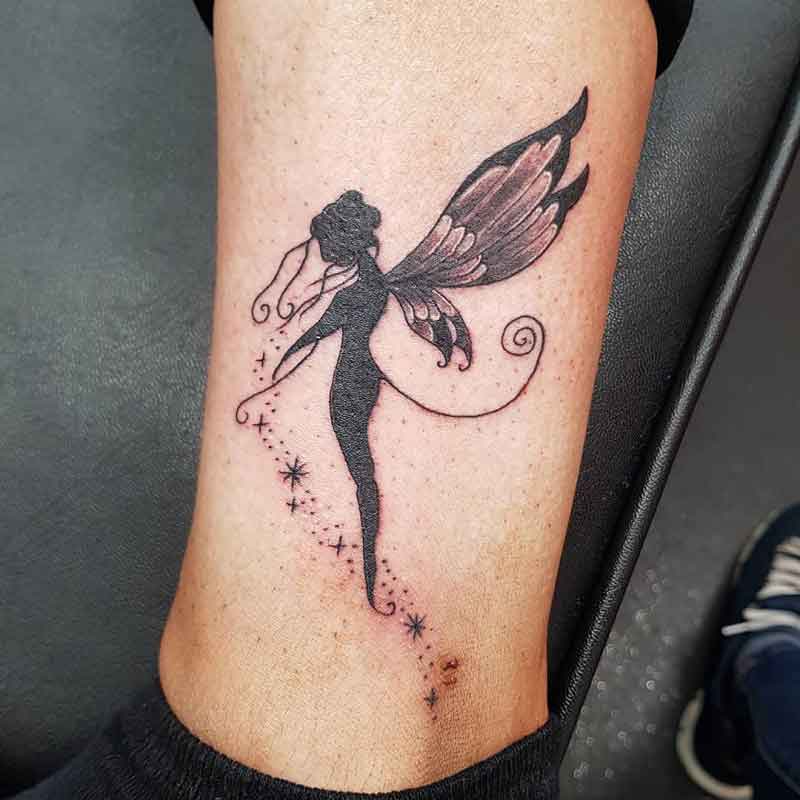 Fairy dust is a magical powder that would give flight power to whoever the powder was sprinkled on. Of course, it's not real but people like the idea of it.
12. Charm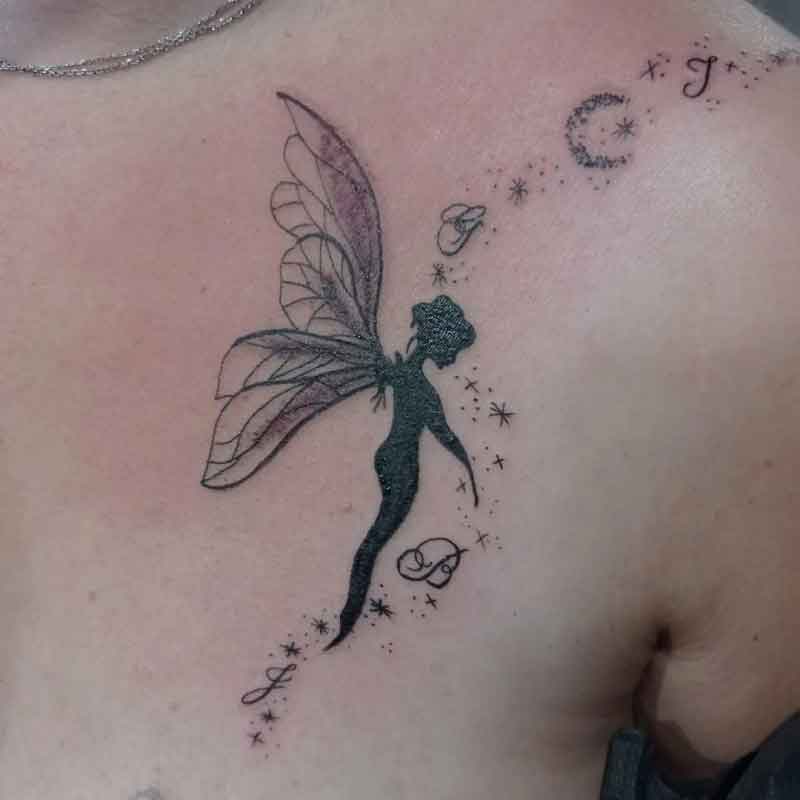 These tattoo designs would also look wonderful if they were etched on the upper corners of the torso. The tattoo above stands for charm or glamour.
Flower Fairy Tattoo
Typically, these fairy tattoos mean that you highly value nature and its beauty. Here are some striking tattoo designs of flower fairies for you to go through:
13. Guardian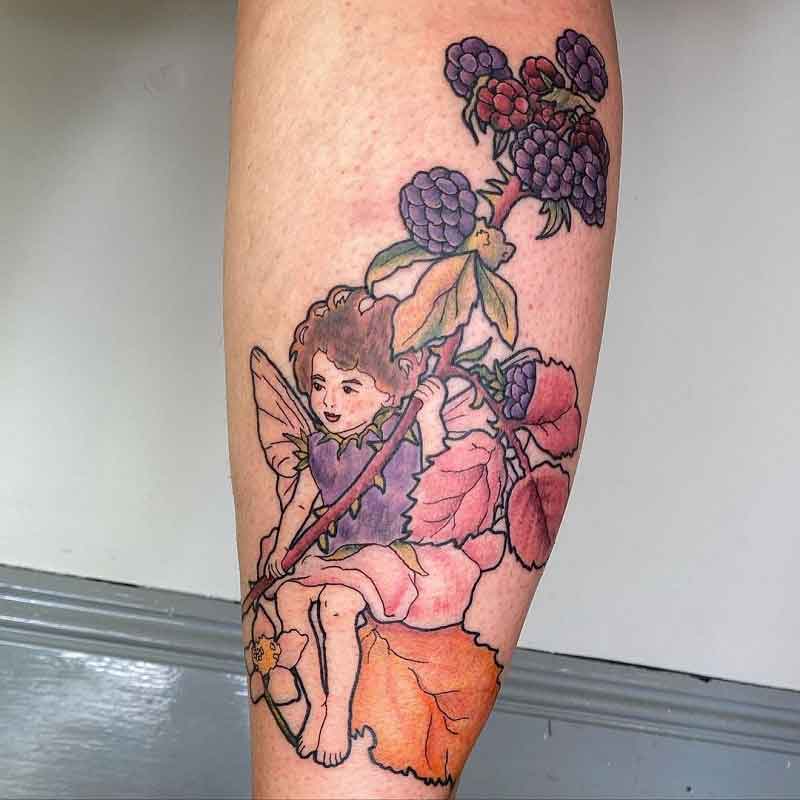 If you are looking for a tattoo design that will easily capture people's attention, this is definitely the one for you. Feel free to use different shades of colors and replace the flower with another one if you wish to.
14. Enchantress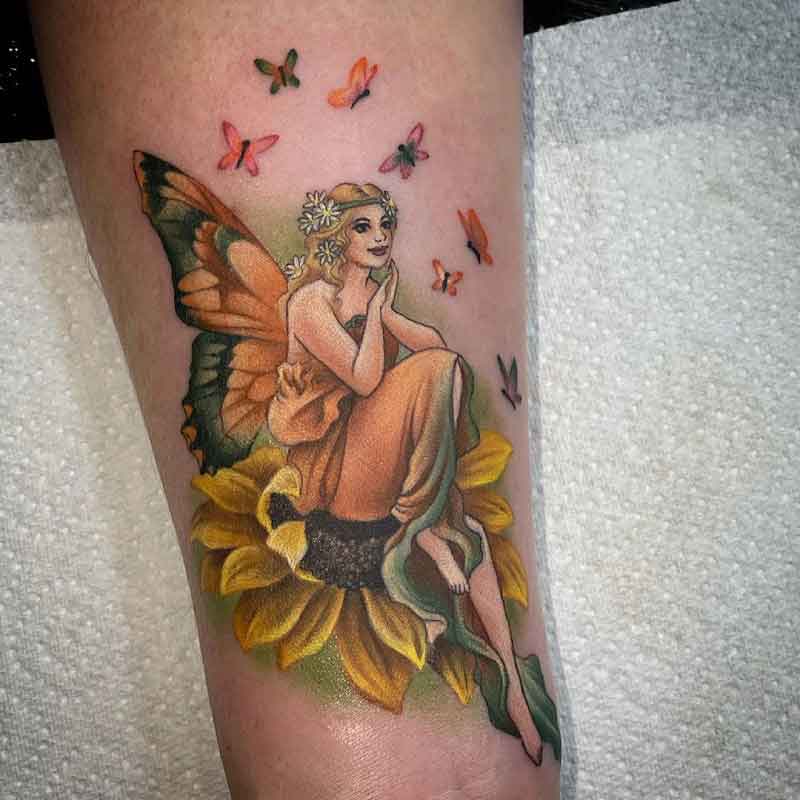 The enchanting beauty of the fairy easily makes this tattoo the best-looking one so far. The detailing here is just perfect and the color combination couldn't be any better.
15. Protector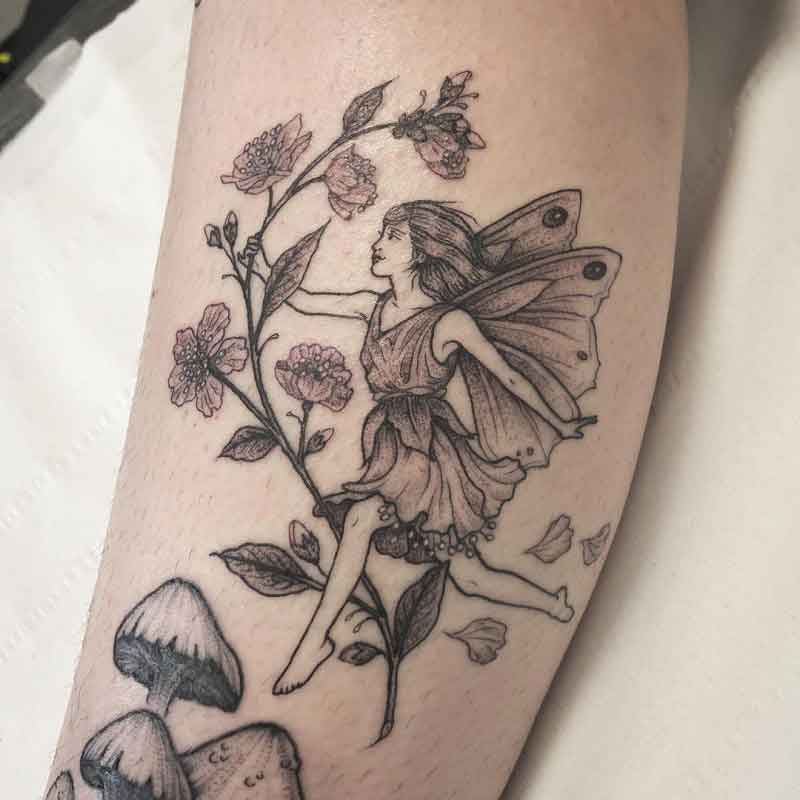 This design right here just proved that for a tattoo to look stunning, you don't necessarily have to use bright colors or bold outlines. The presence of the flowers and the mushrooms symbolizes one's love for nature.
Skeleton Fairy Tattoo
People get such tattoos for their aestheticism. The concept may sound peculiar at first but the end result will completely blow your mind away. Check them out:
16. Spirits Of The Dead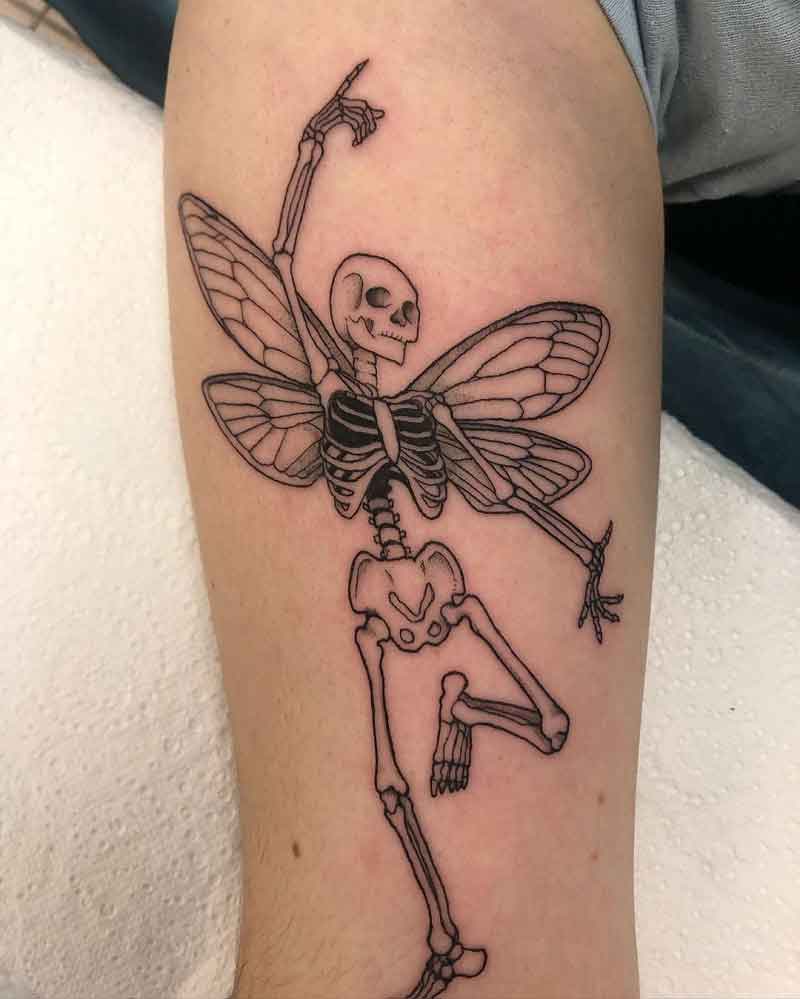 The tattoo will look best on one of the legs. The detailing on the skeleton is just perfect and you can make some more adjustments to the wings if you wish to.
17. Fallen Angel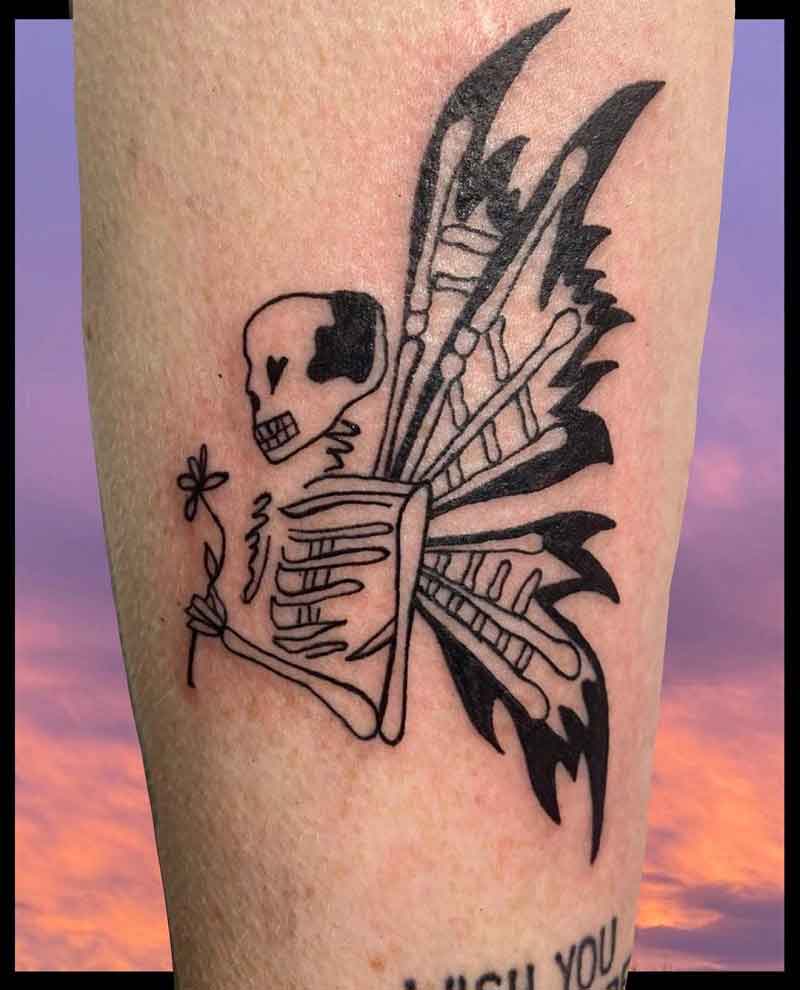 Some skeleton fairy tattoos can be aesthetic as well and this design is one of them. If you wish to make your tattoo more meaningful, consider adding a short message at the bottom.
18. Wither Away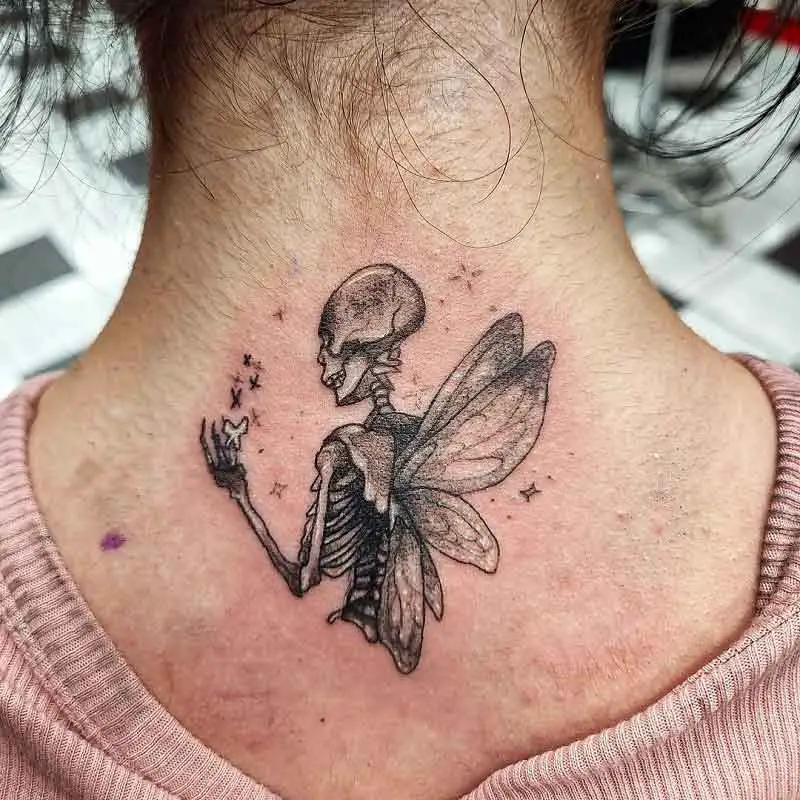 People do not usually get tattoos on the back of the neck. However, some tattoos look absolutely stunning in this particular location, just like this one does. The detailing here is quite sublime as well.
Mystical Fairy Tattoo
If you wish to show off your dreamy, whimsical side, getting these tattoo designs is the best way to do so. Scroll down below to go through some of the most wonderful tattoo works of mystical fairies:
19. Innocence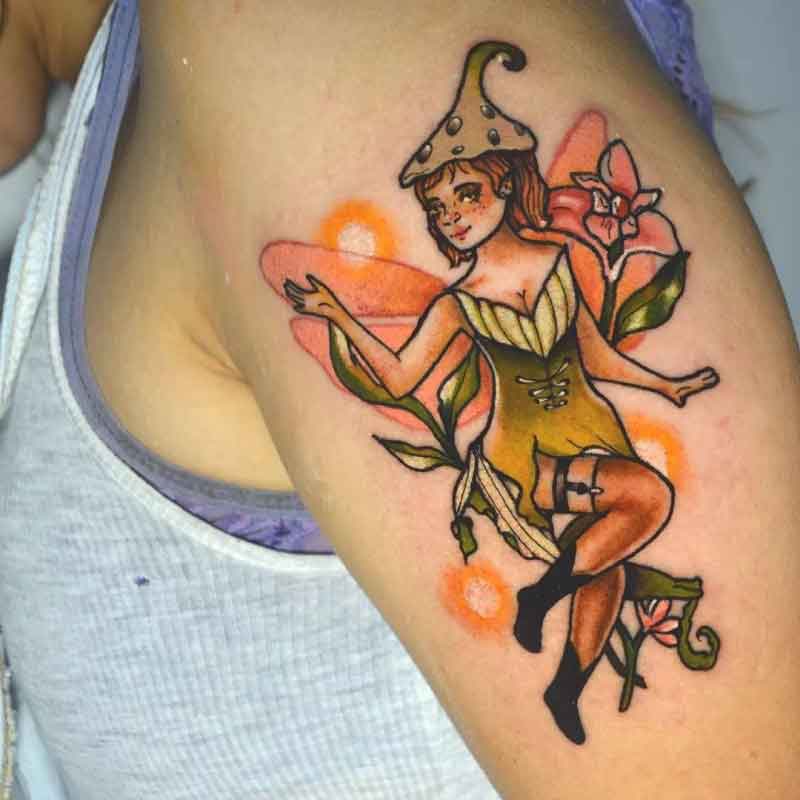 You can tell that a lot of thought went into this design. It's definitely not too complicated and the tattoo looks absolutely perfect in this particular location.
20. Watchful Protector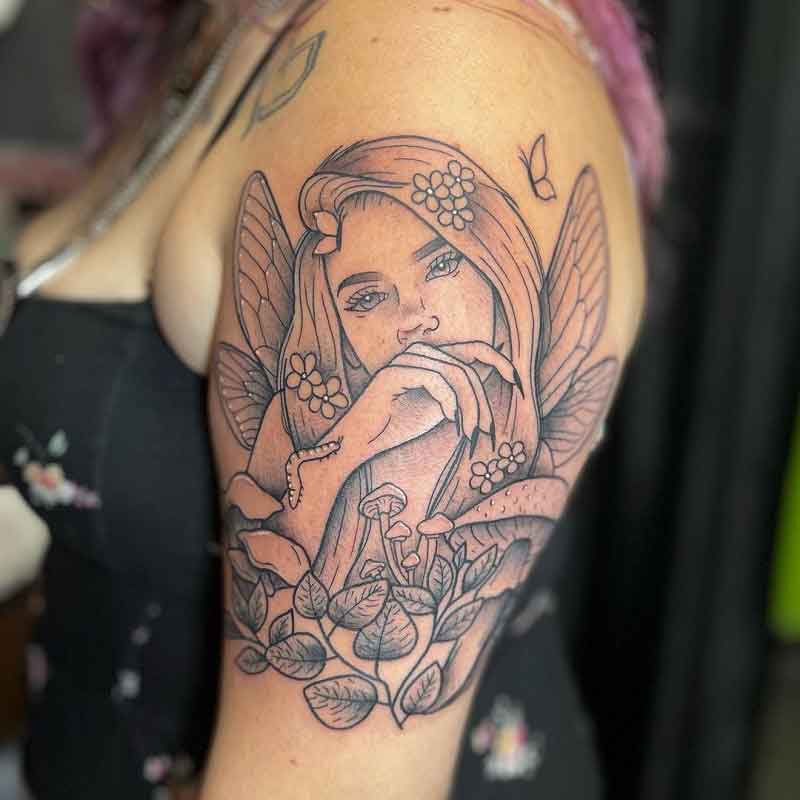 Of all the tattoos we have looked at so far, this one is by far the most realistic. The detailing at every inch of the design is just sublime and it can't get any better than this.
21. Cheating Death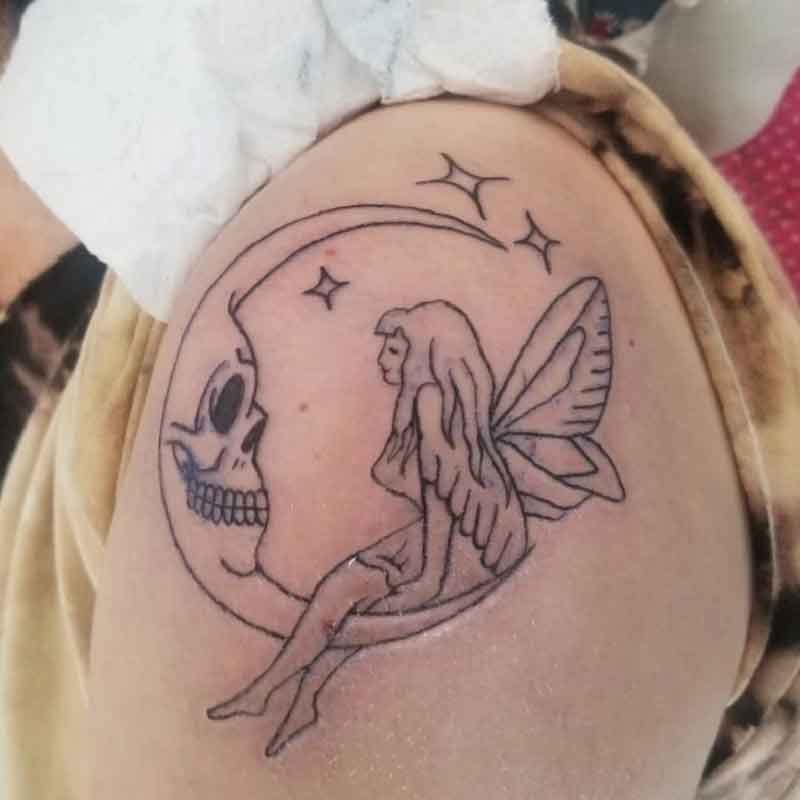 The tattoo design above symbolizes a feminine mystique. The artist has not made it too complex but the creativity is still actually there, especially with how the skull is protruding from the crescent moon. Not many people can come up with this.
Evil Fairy Tattoo
There is a certain charm about evilness that some people find really appealing. These tattoos mostly feature seductive women with a sly smile on their faces. Check them out below:
22. Looks Can Be Deceiving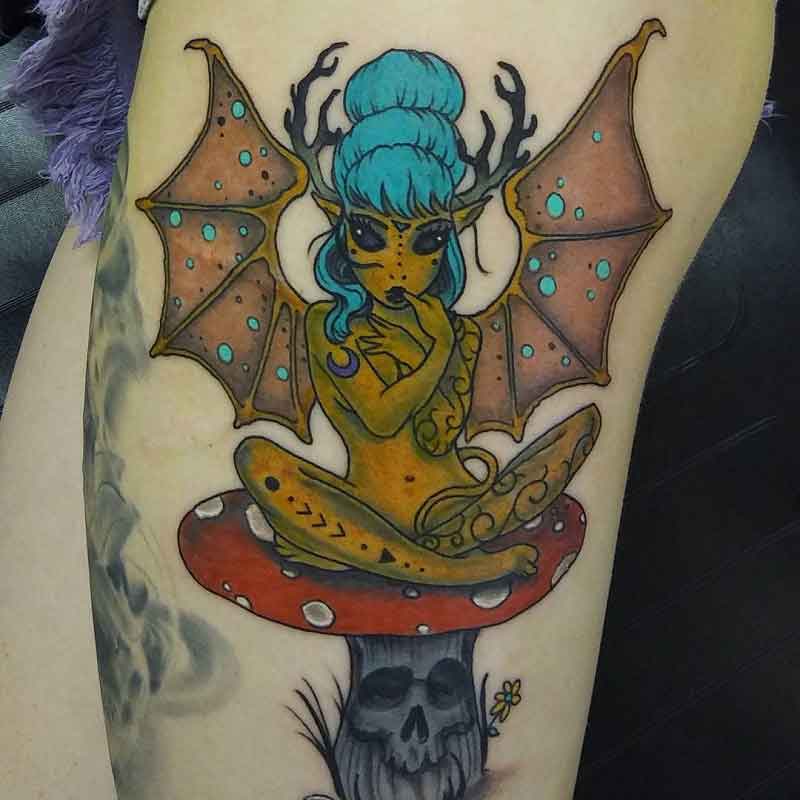 Fairies spread joy wherever they go but as you can see, this one right here is the exact opposite. There is nothing positive about this design but if we're talking about the visuals, it is outstandingly cool.
23. Irresistible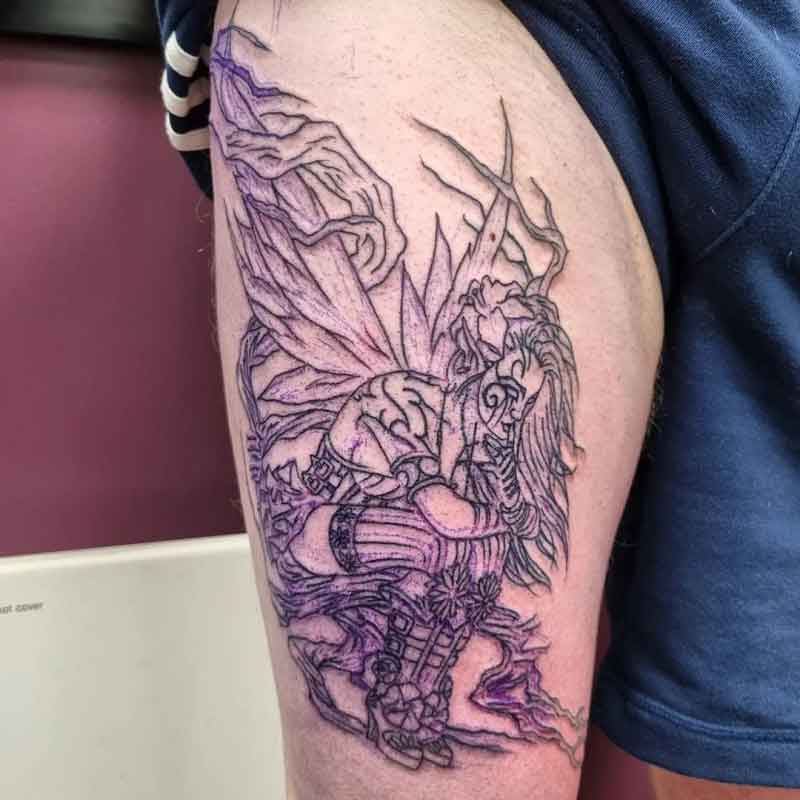 There's a lot going on with this tattoo design. One thing that will surely grab people's attention is the glaring stare given by the evil fairy. All in all, the design is pretty stylish and it's a very good choice for an evil fairy tattoo.
24. Soulless Eyes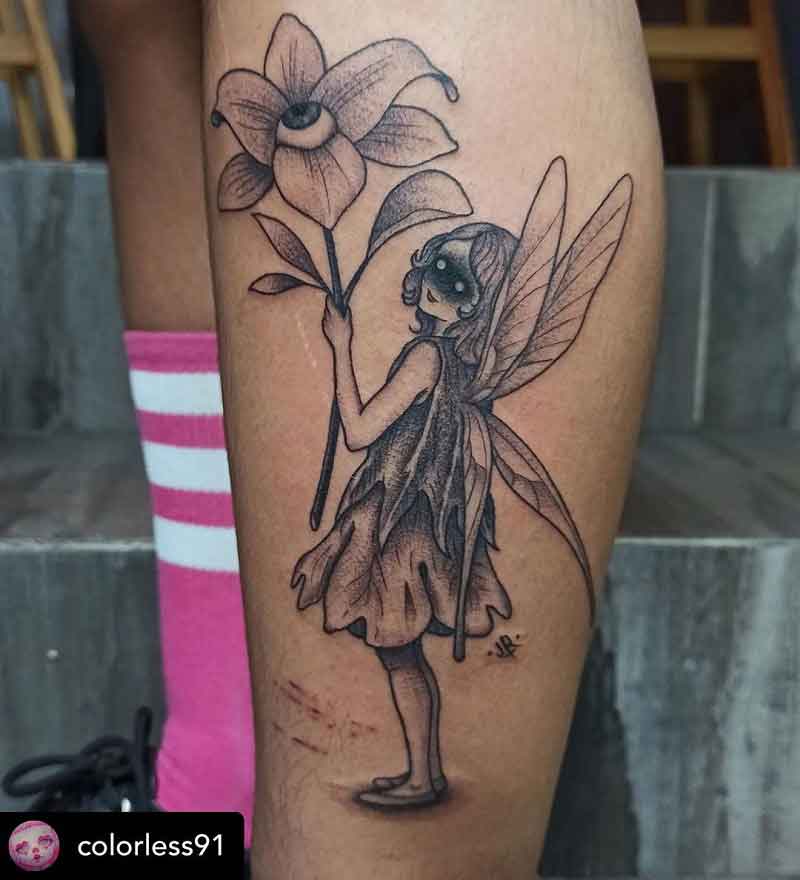 Looking for a creepy tattoo design that features a fairy? This is the one right here! The detailing here is absolutely on point and this is the ideal location for the tattoo.
Mystic Moon Fairy Tattoo
Fairies sitting on a crescent moon symbolize feminine mystique and power. As you might've guessed, the tattoo designs in this section will appeal mostly to women.
25. Glamour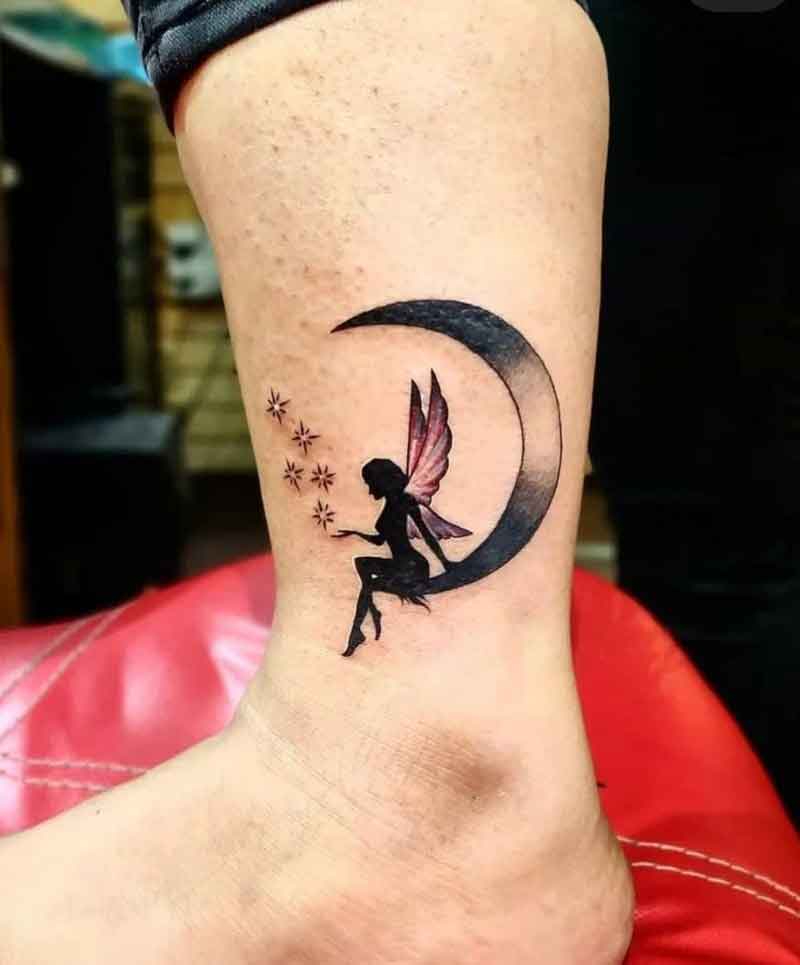 Glamour is the quality of alluring or attracting people, especially by a combination of good looks and charm. This striking pose of the fairy sitting on the crescent moon paints that picture quite vividly.
26.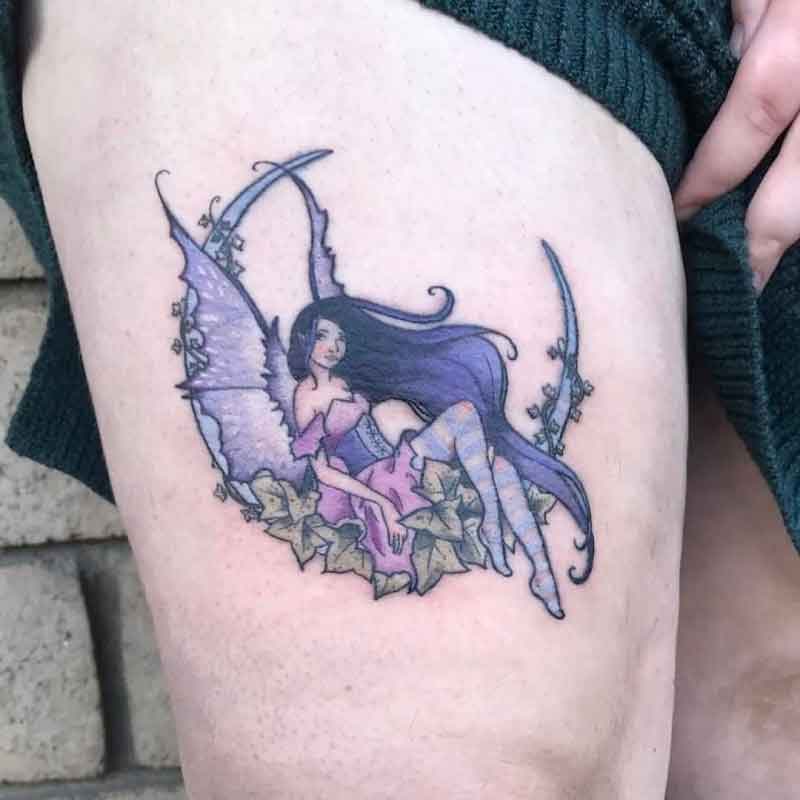 27.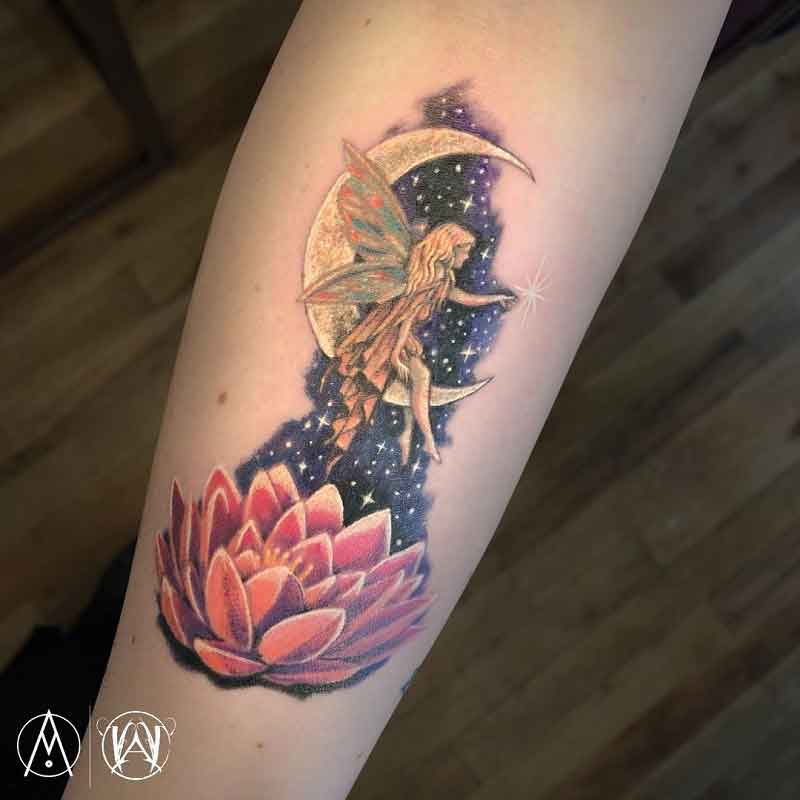 American Traditional Fairy Tattoo
28.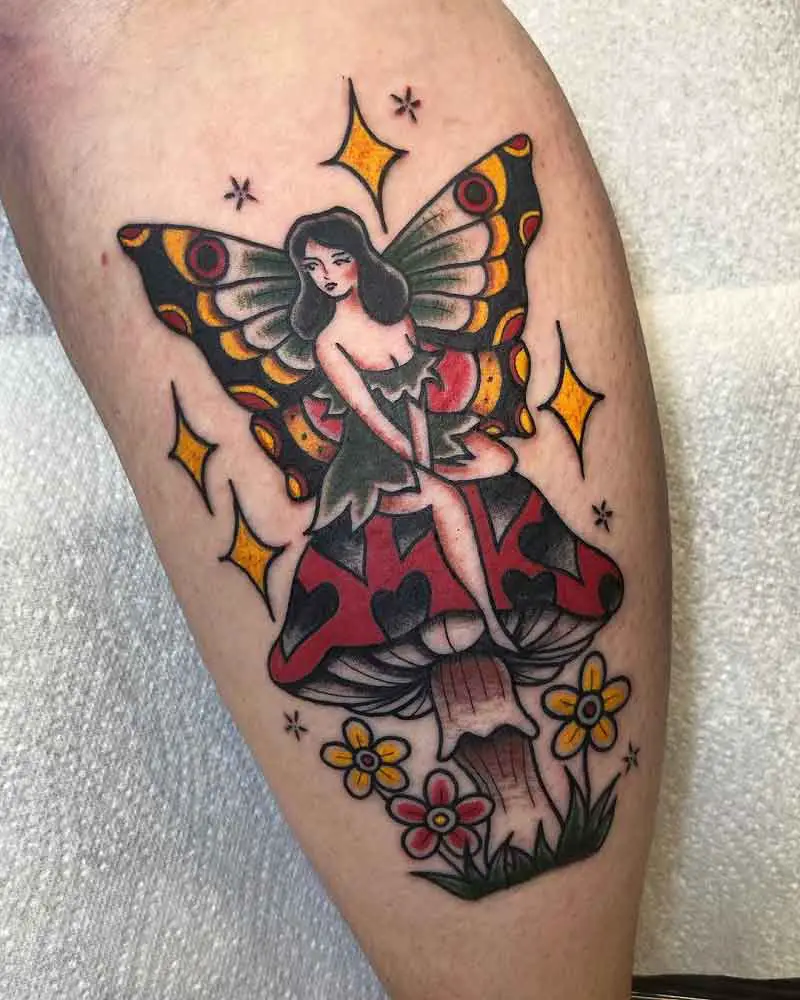 29.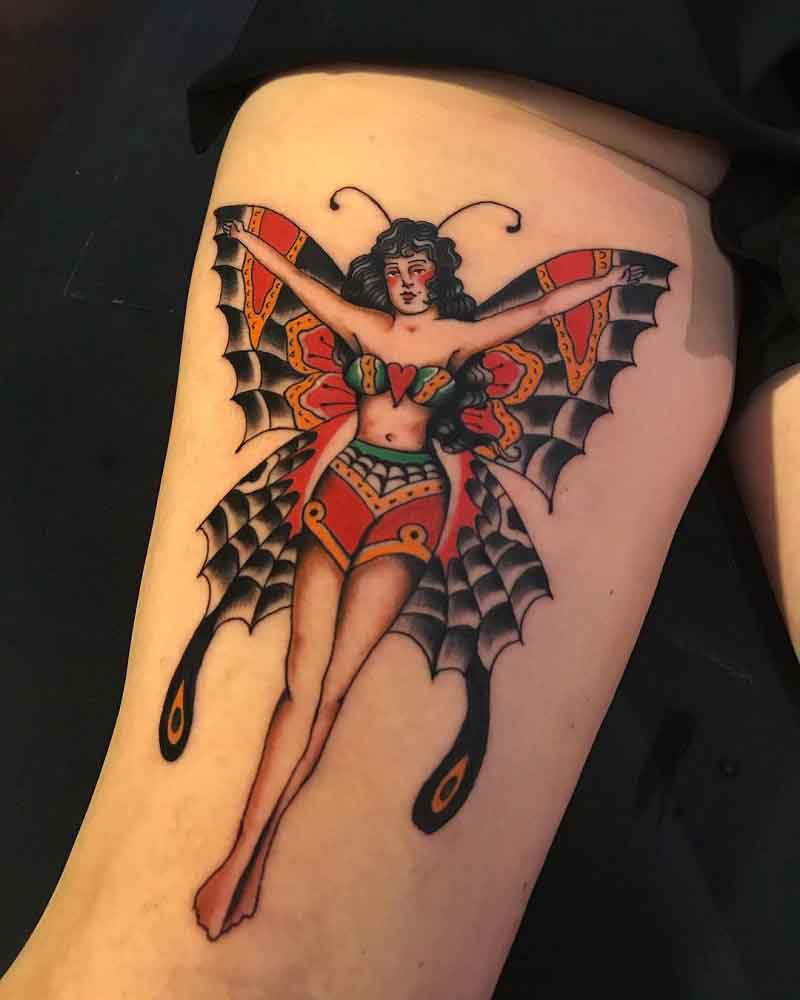 30.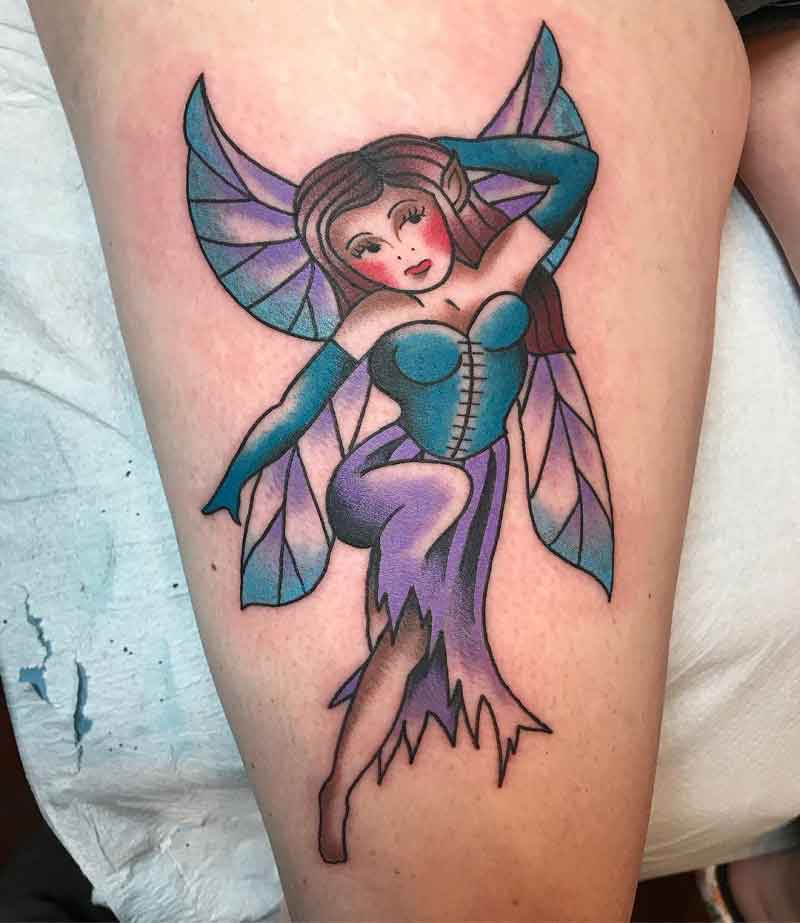 Cat Fairy Tattoo
31.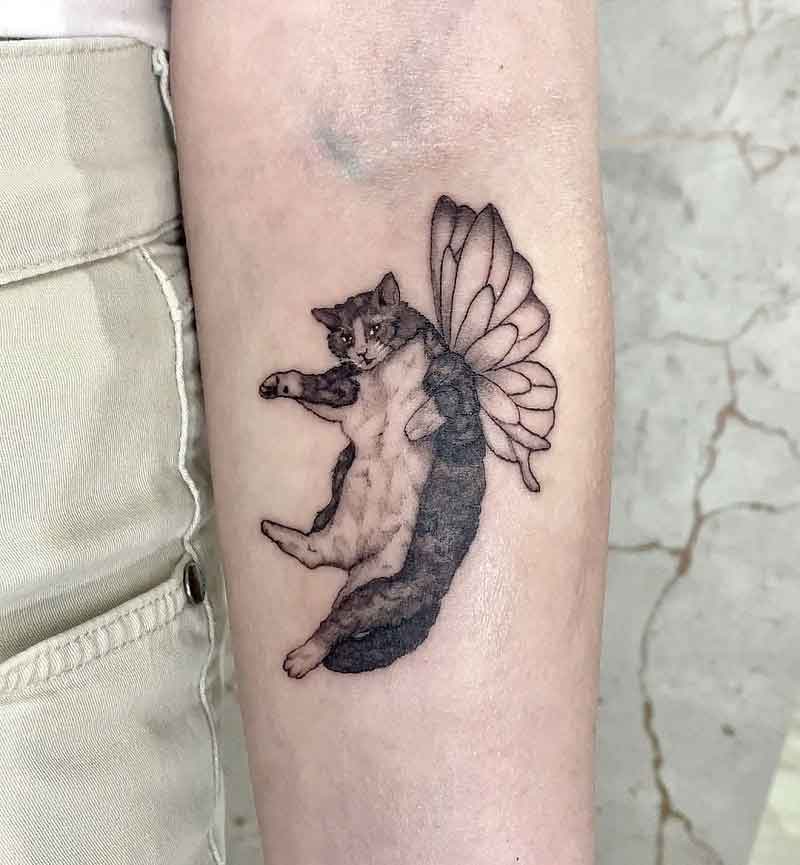 32.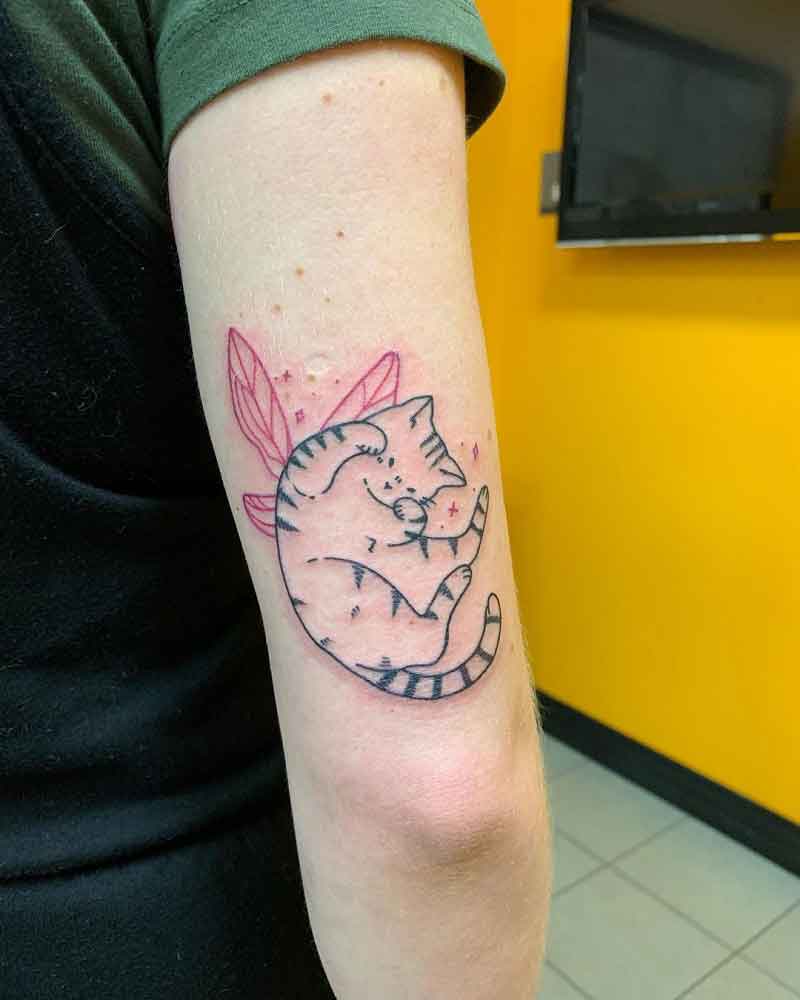 33.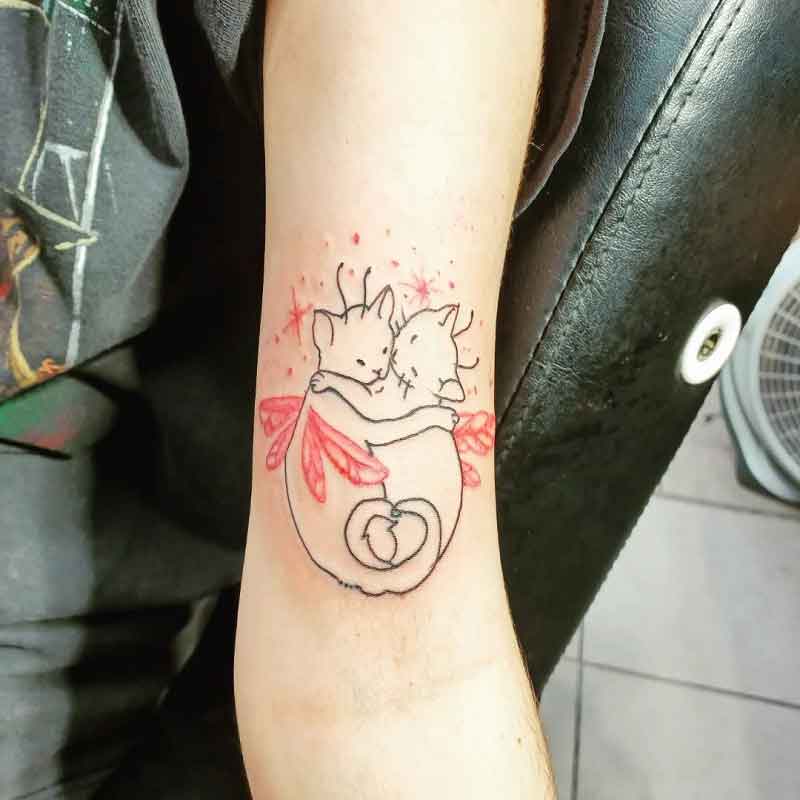 Garden Fairy Tattoo
34.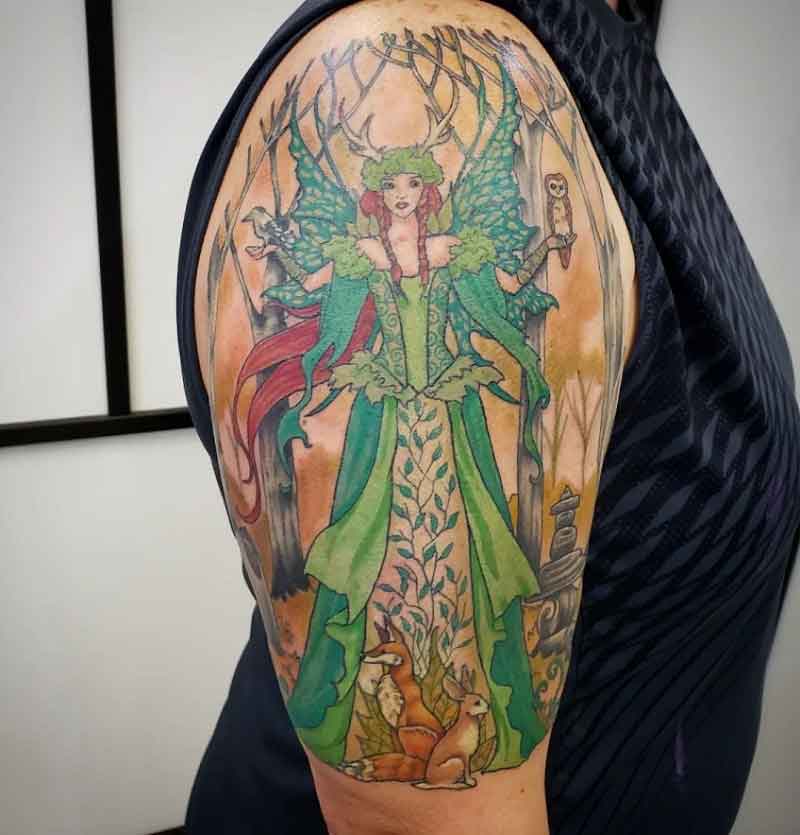 35.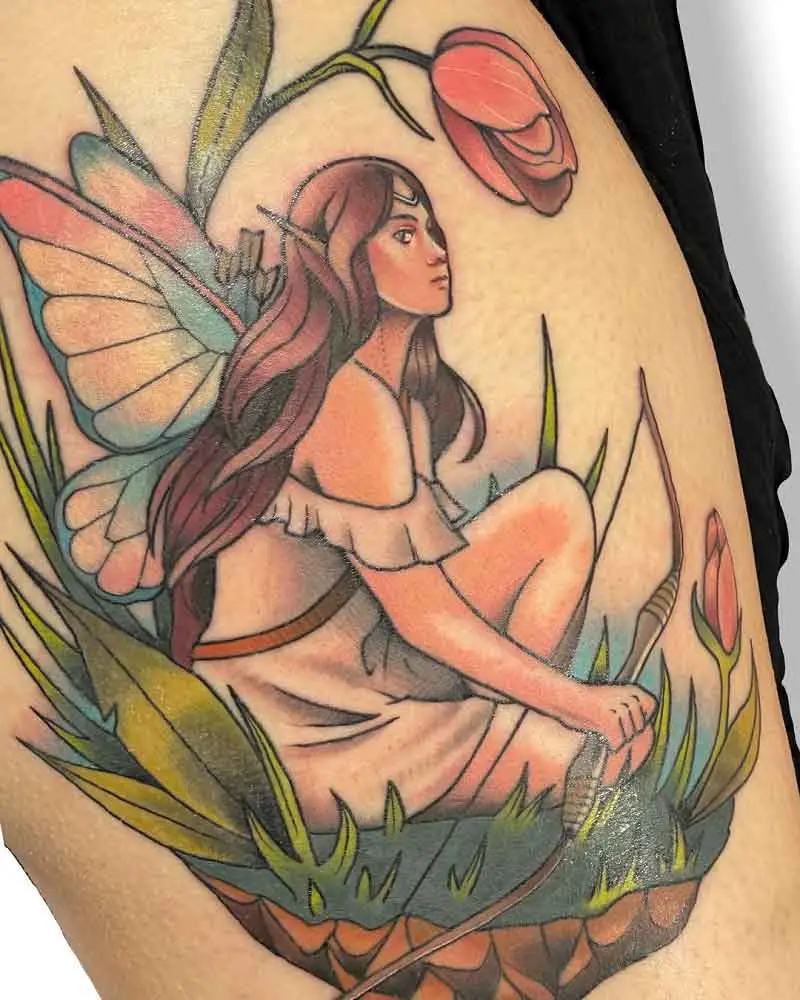 36.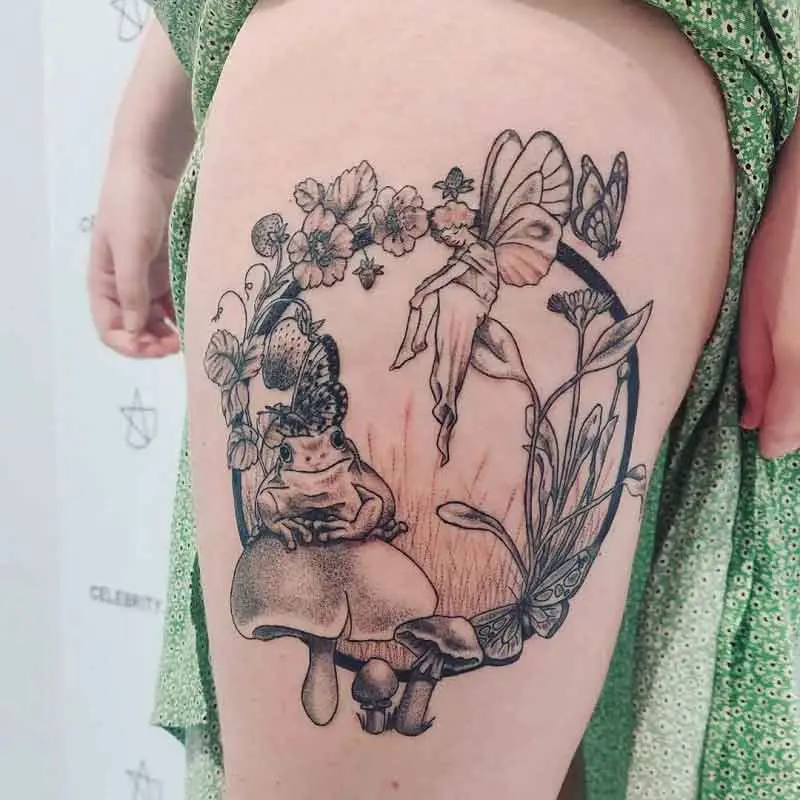 Minimalist Fairy Tattoo
37.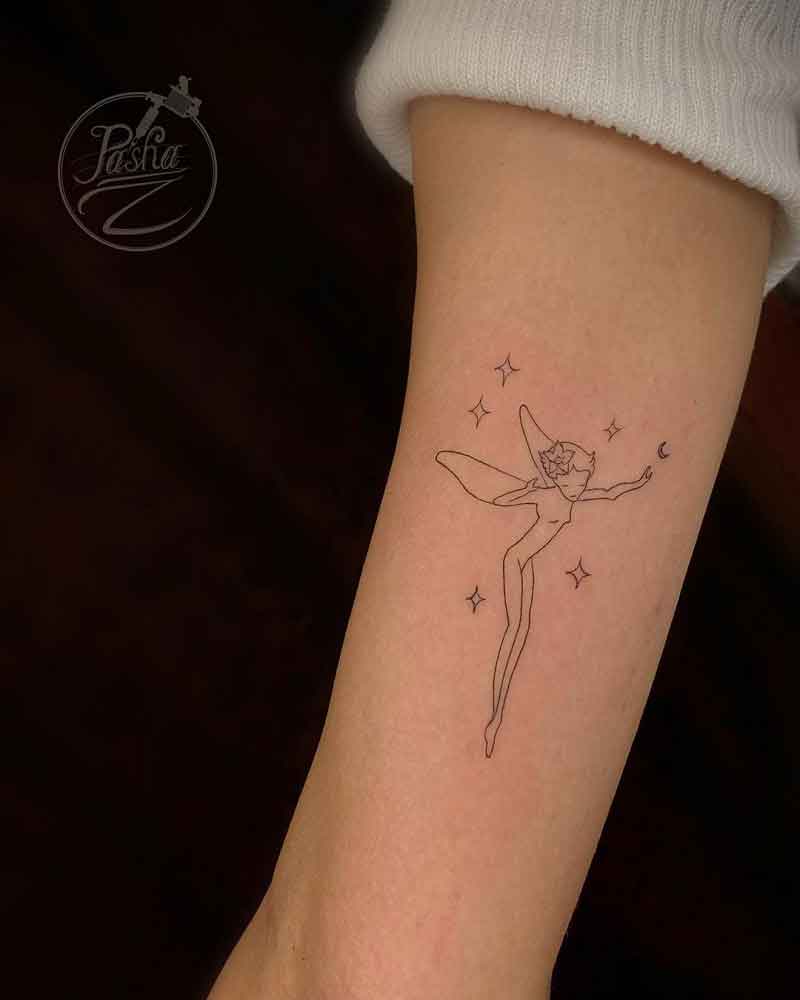 38.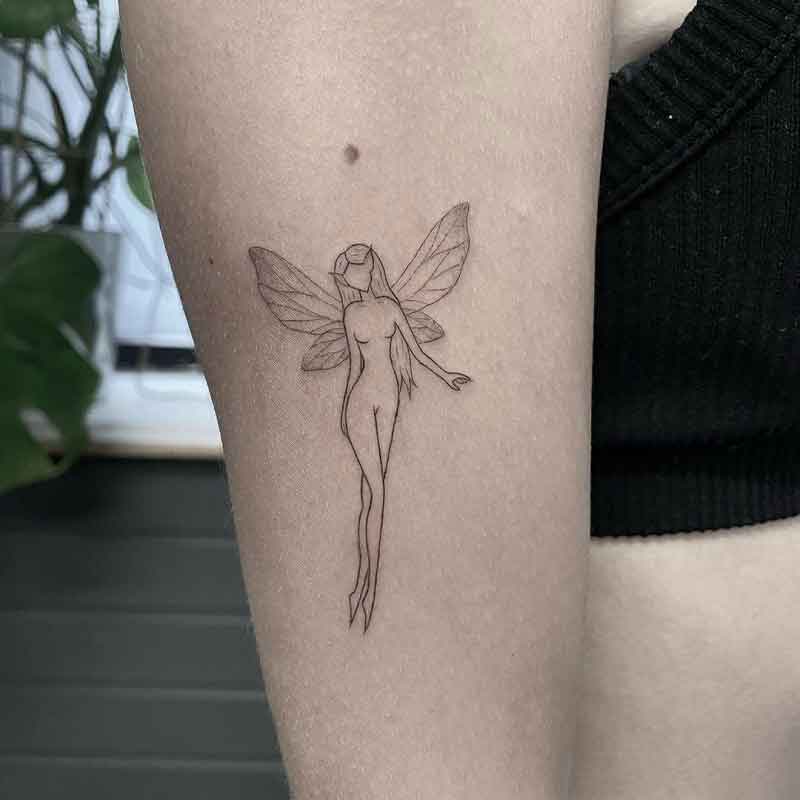 39.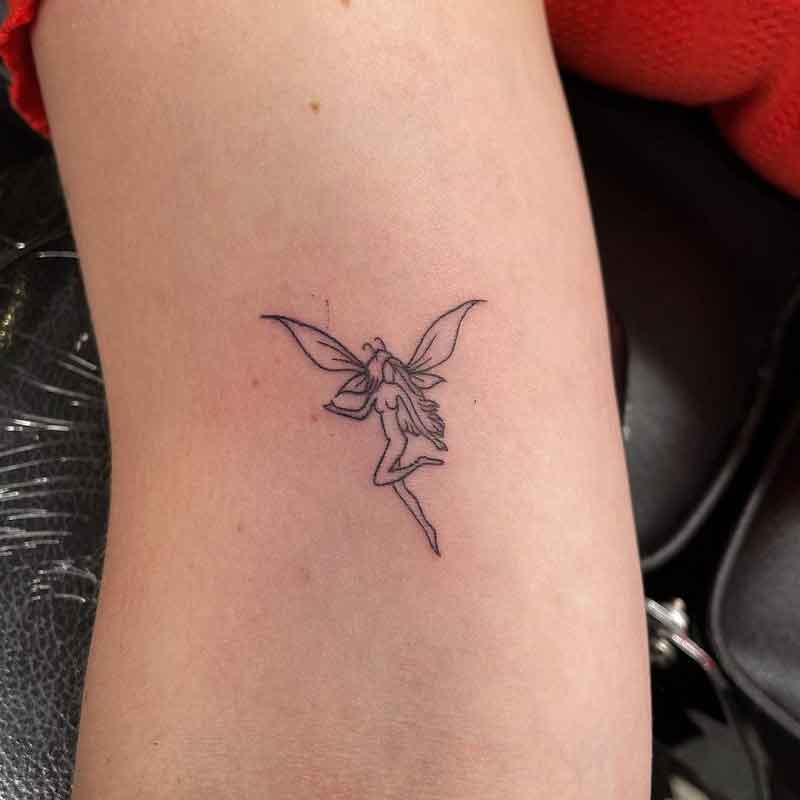 Tooth Fairy Tattoo
40.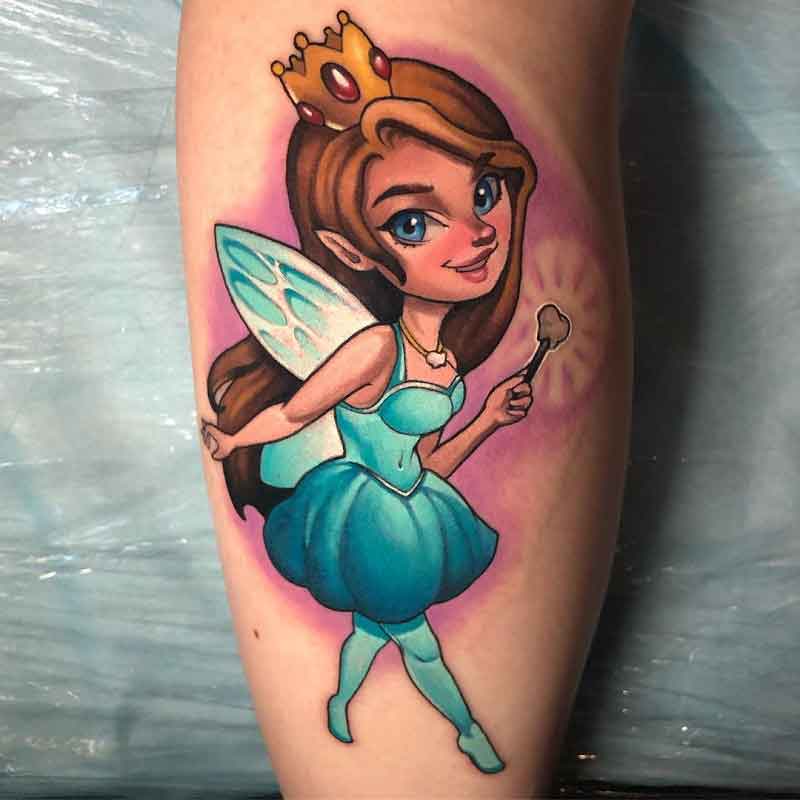 41.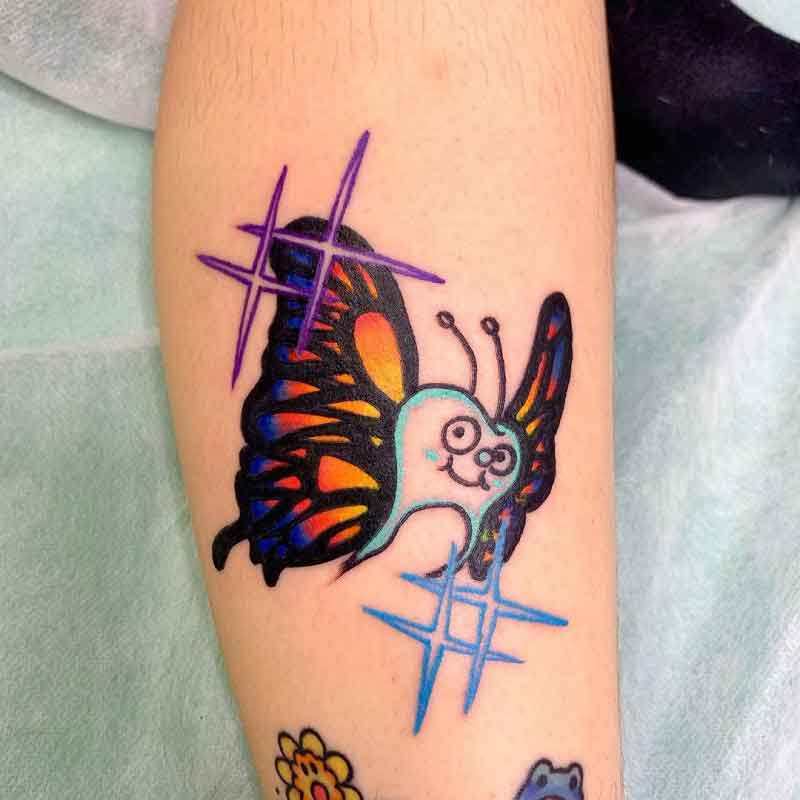 42.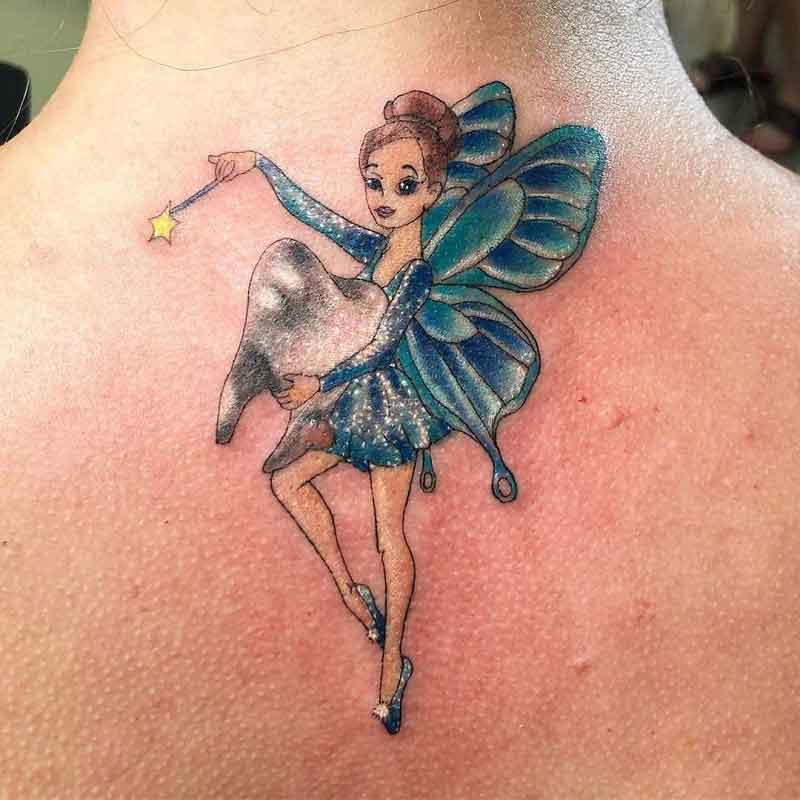 Weed Fairy Tattoo
43.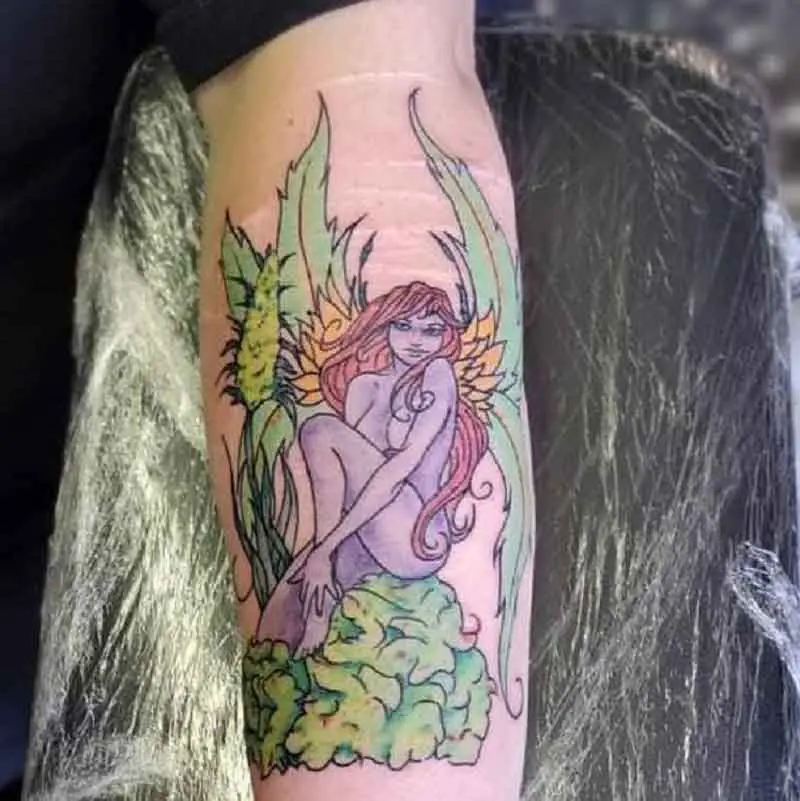 44.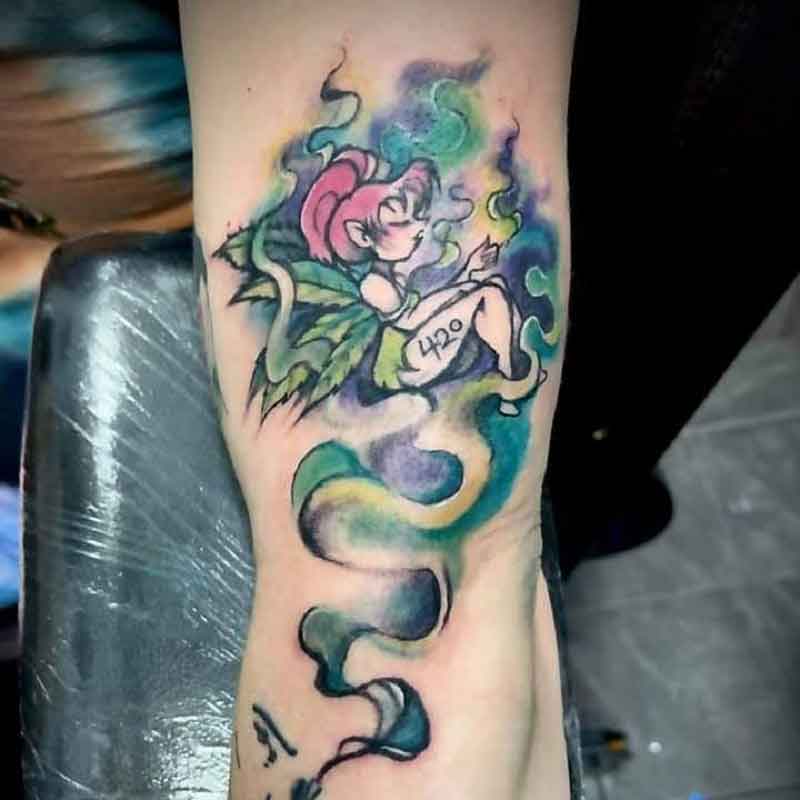 45.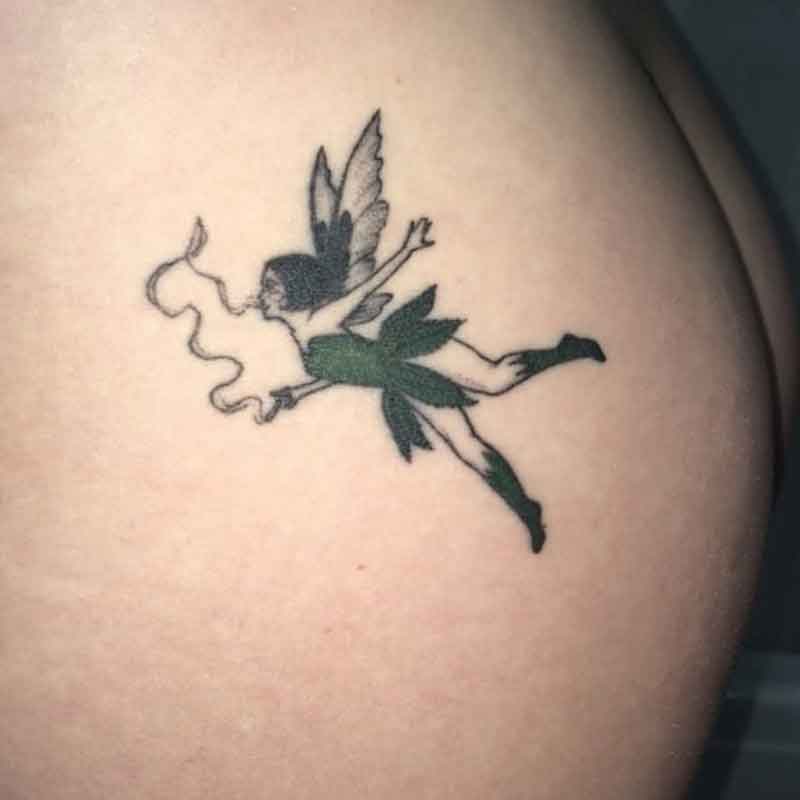 Zelda Fairy Tattoo
46.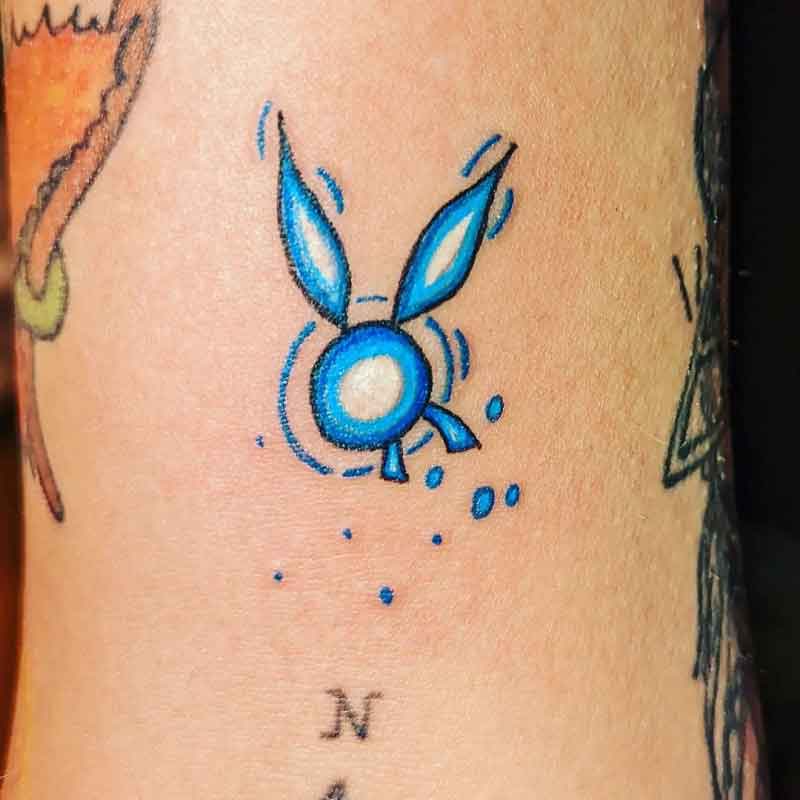 47.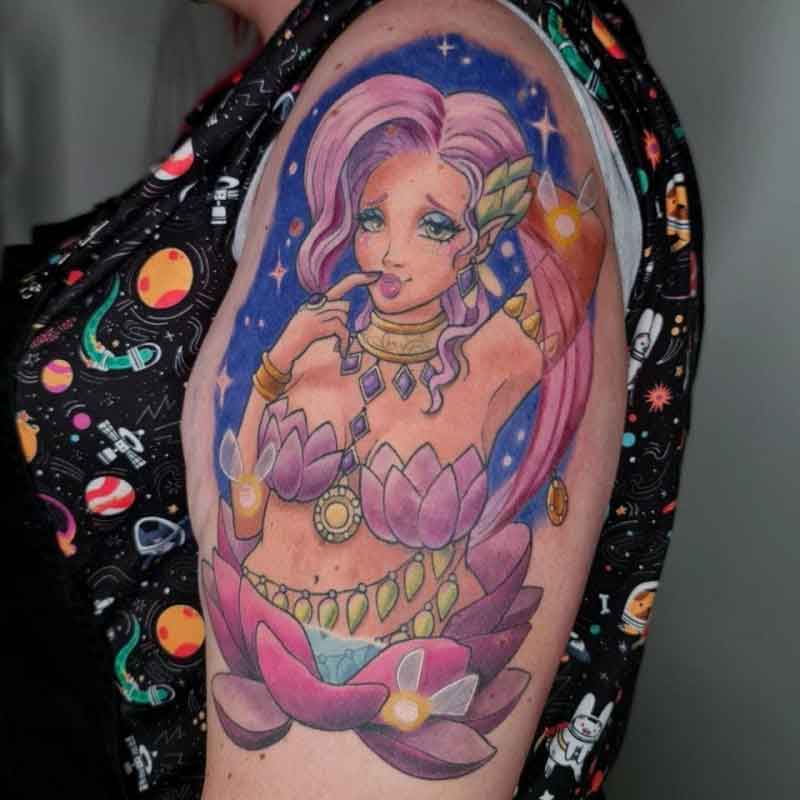 48.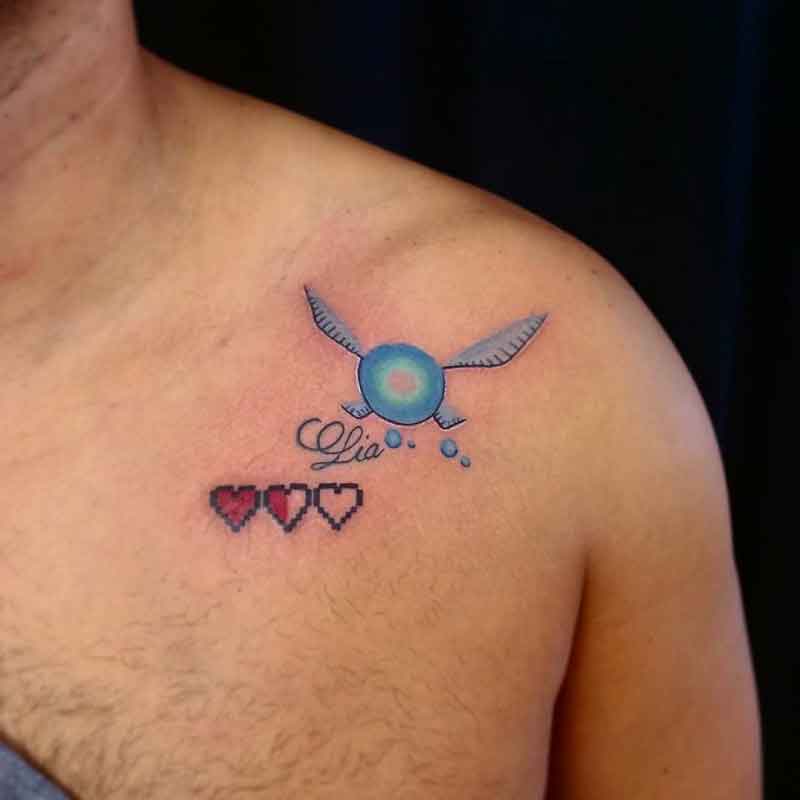 Dragon Fairy Tattoo
49.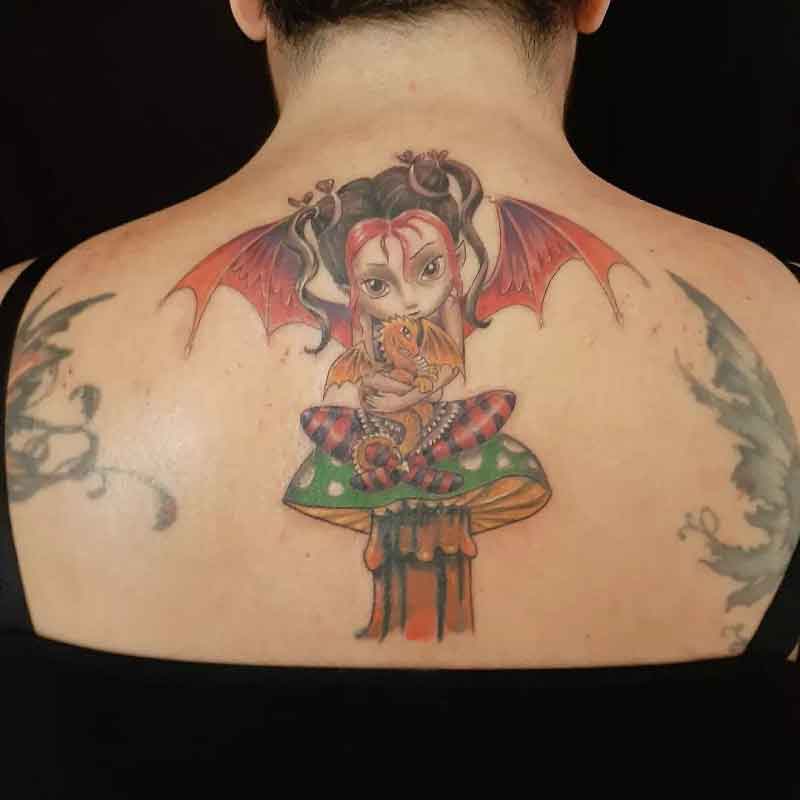 50.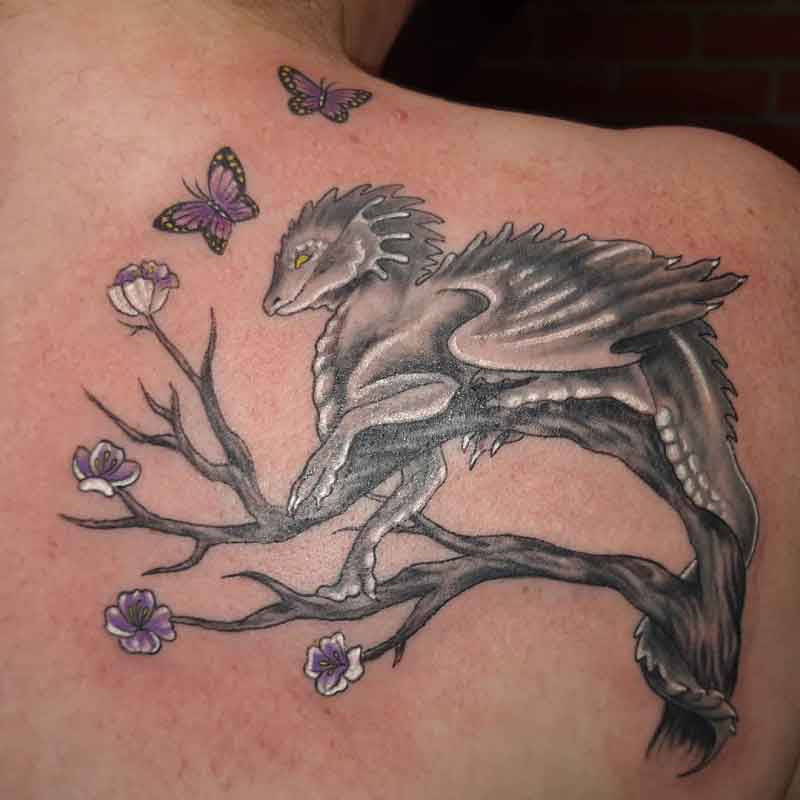 51.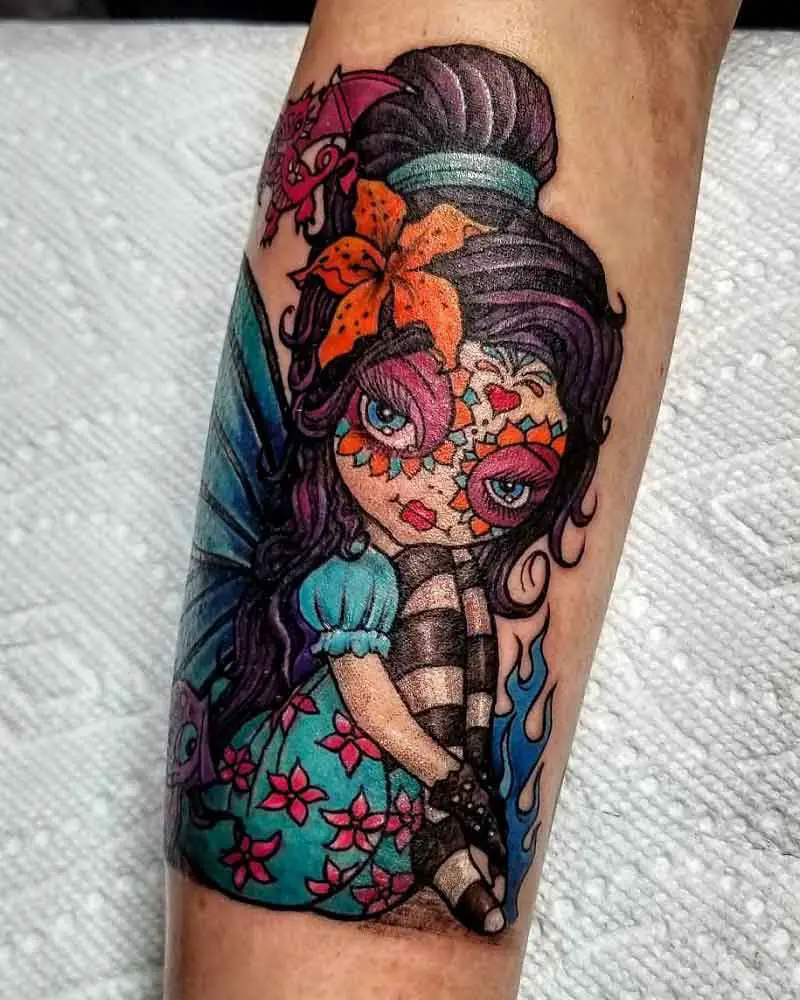 Sad Fairy Tattoo
52.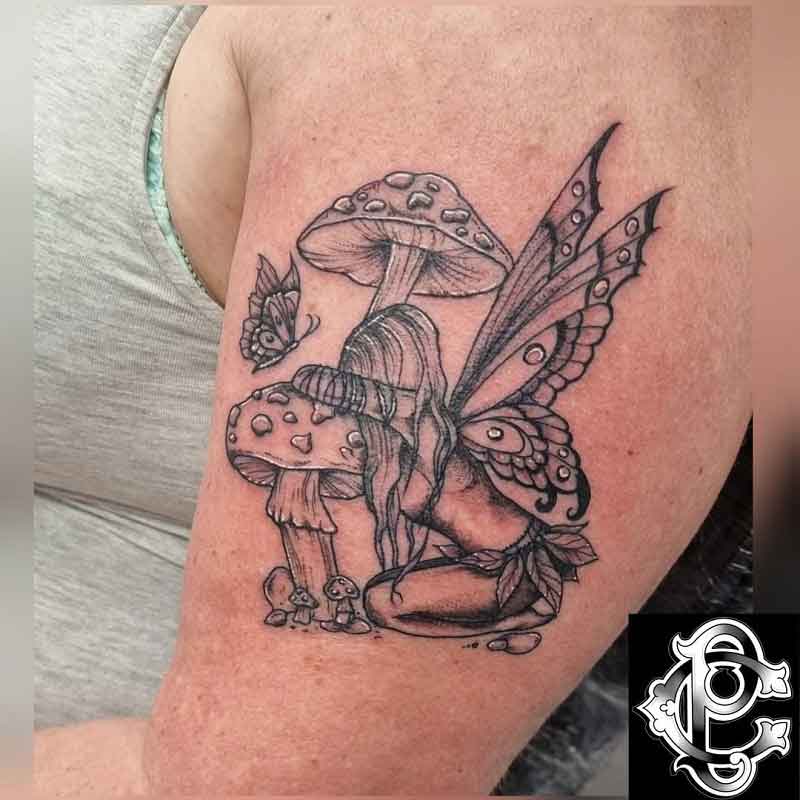 53.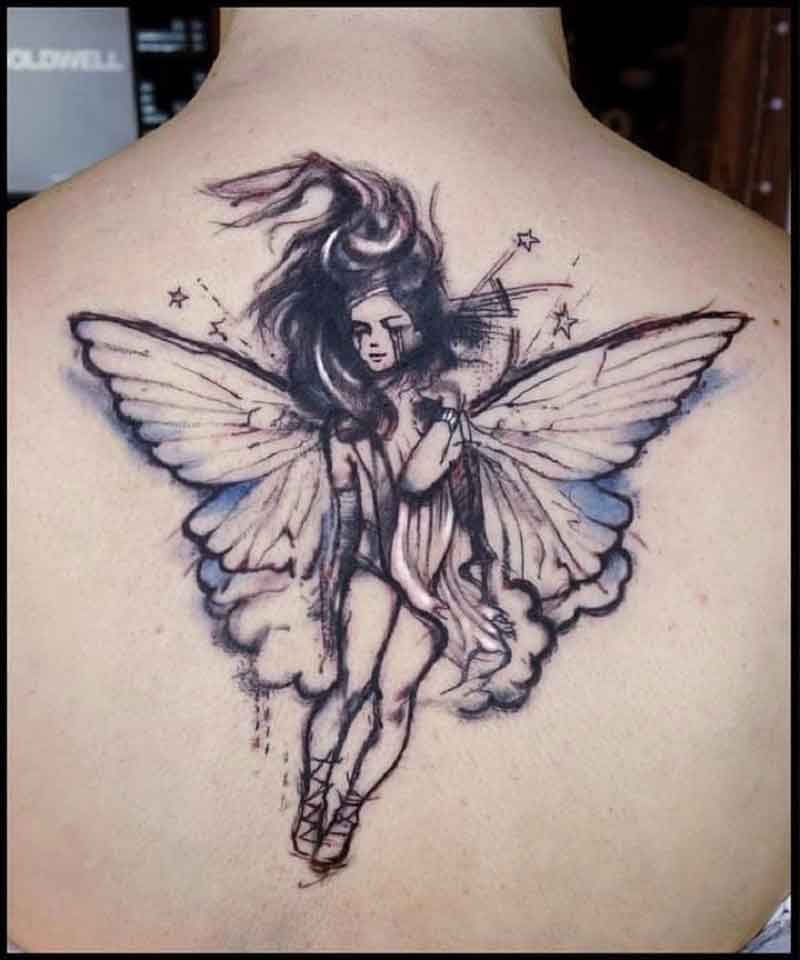 54.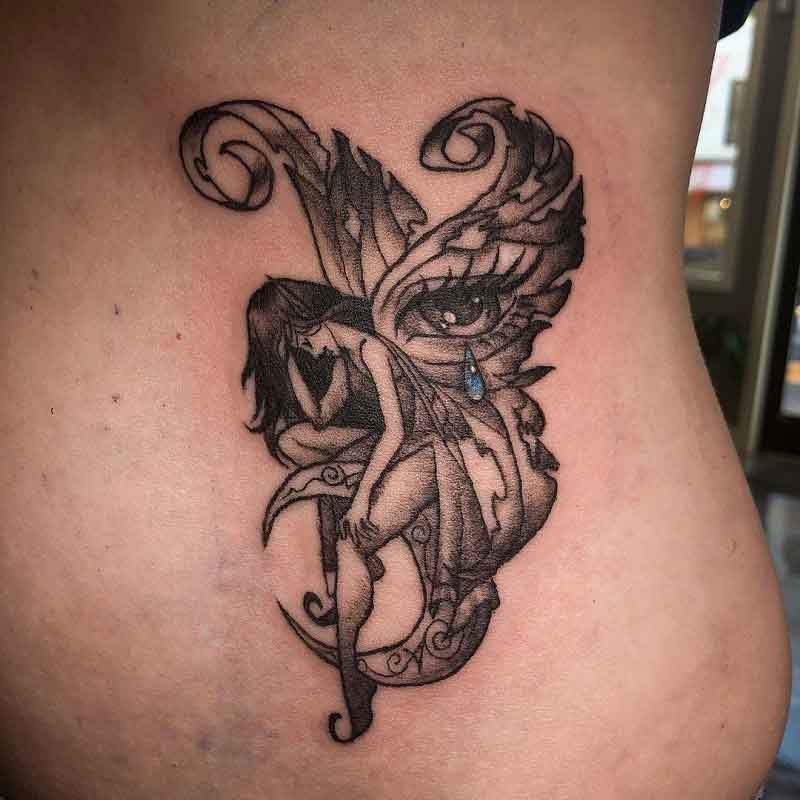 Ankle Fairy Tattoo
55.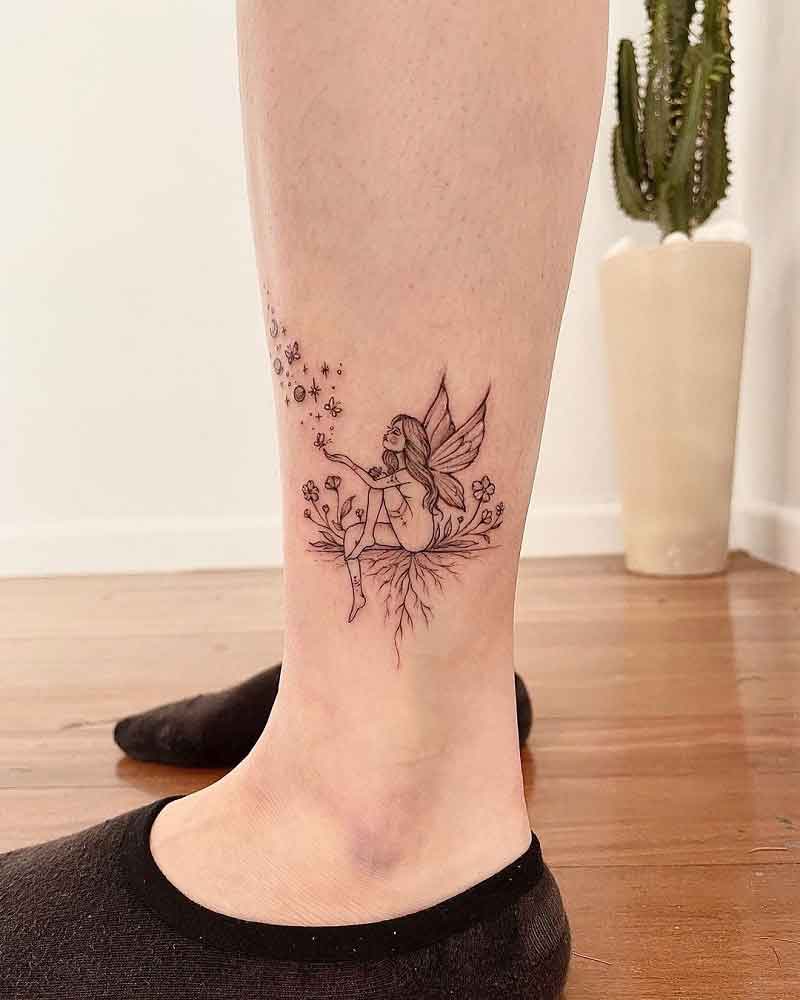 56.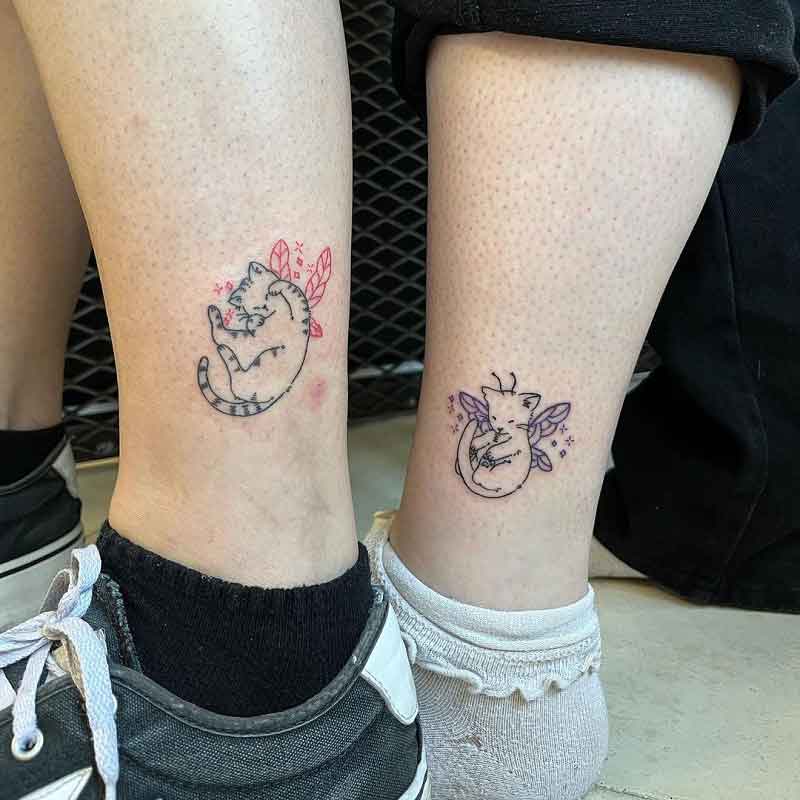 57.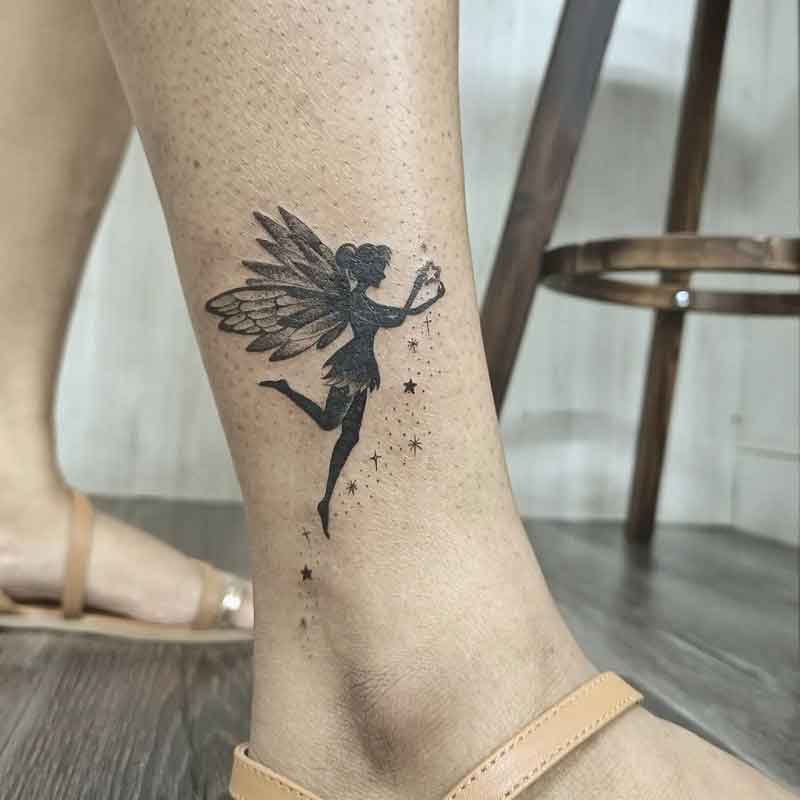 Realistic Fairy Tattoo
58.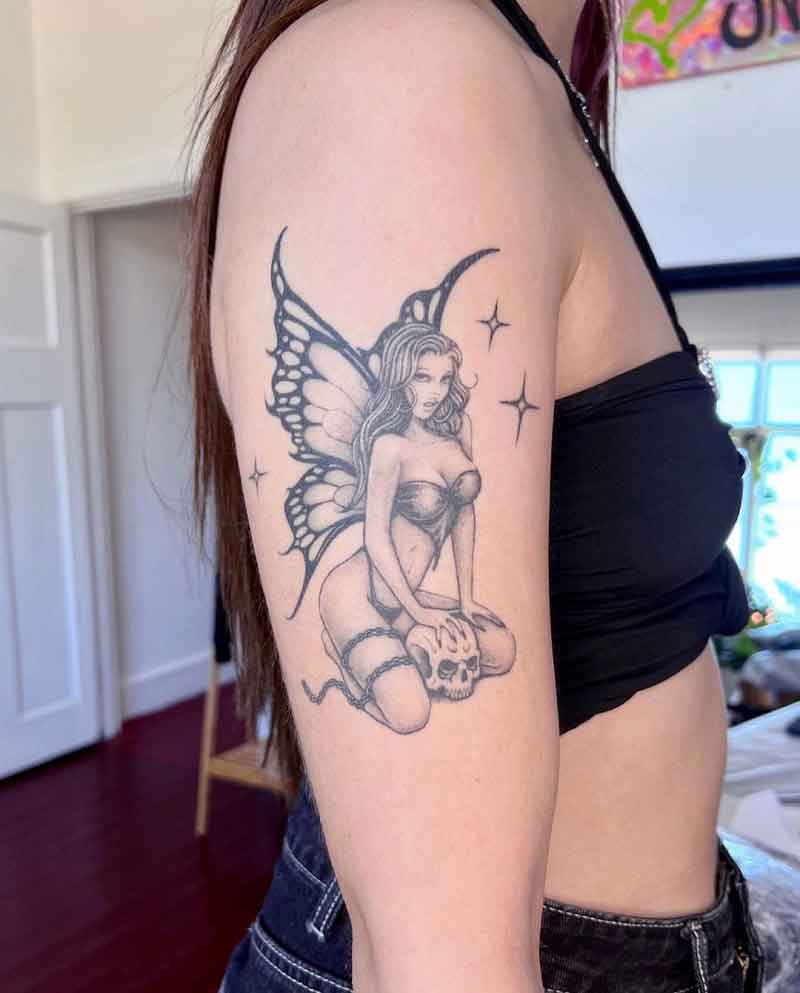 59.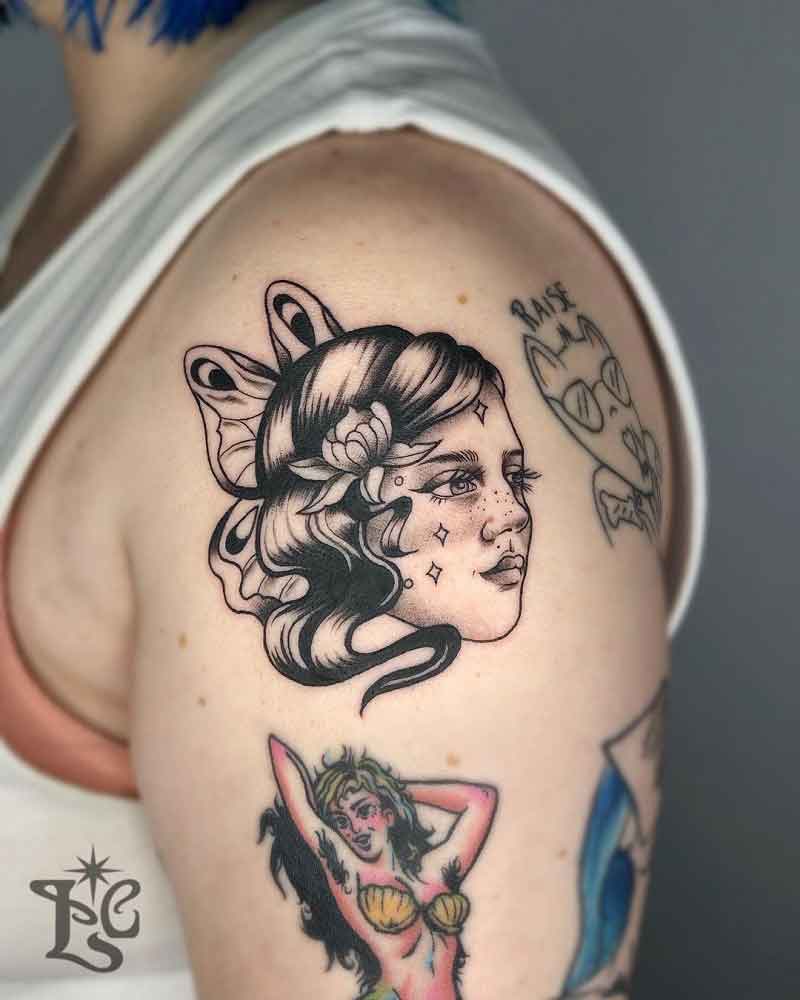 60.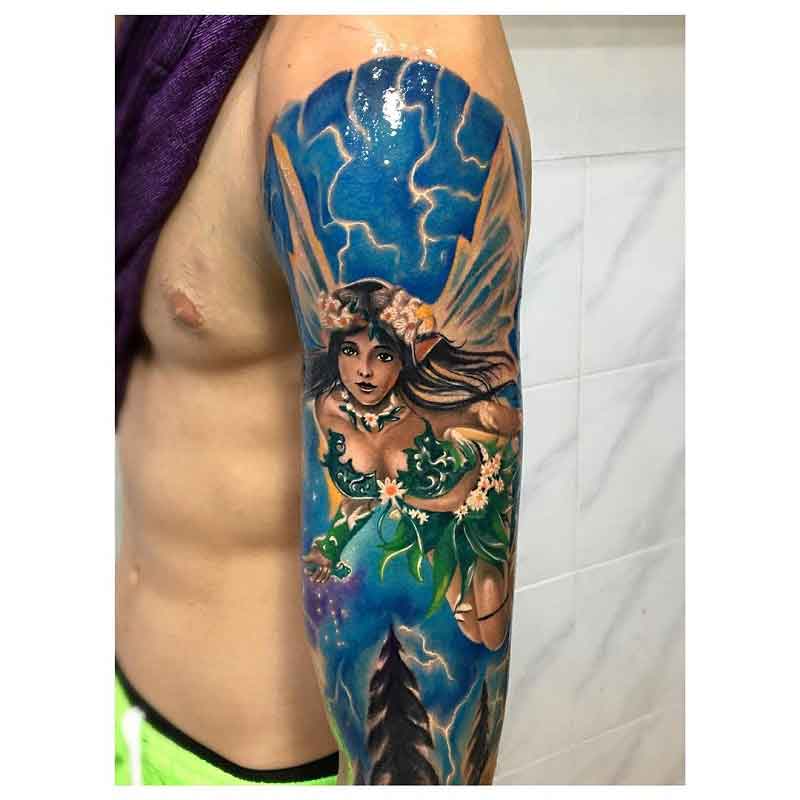 Skull Fairy Tattoo
61.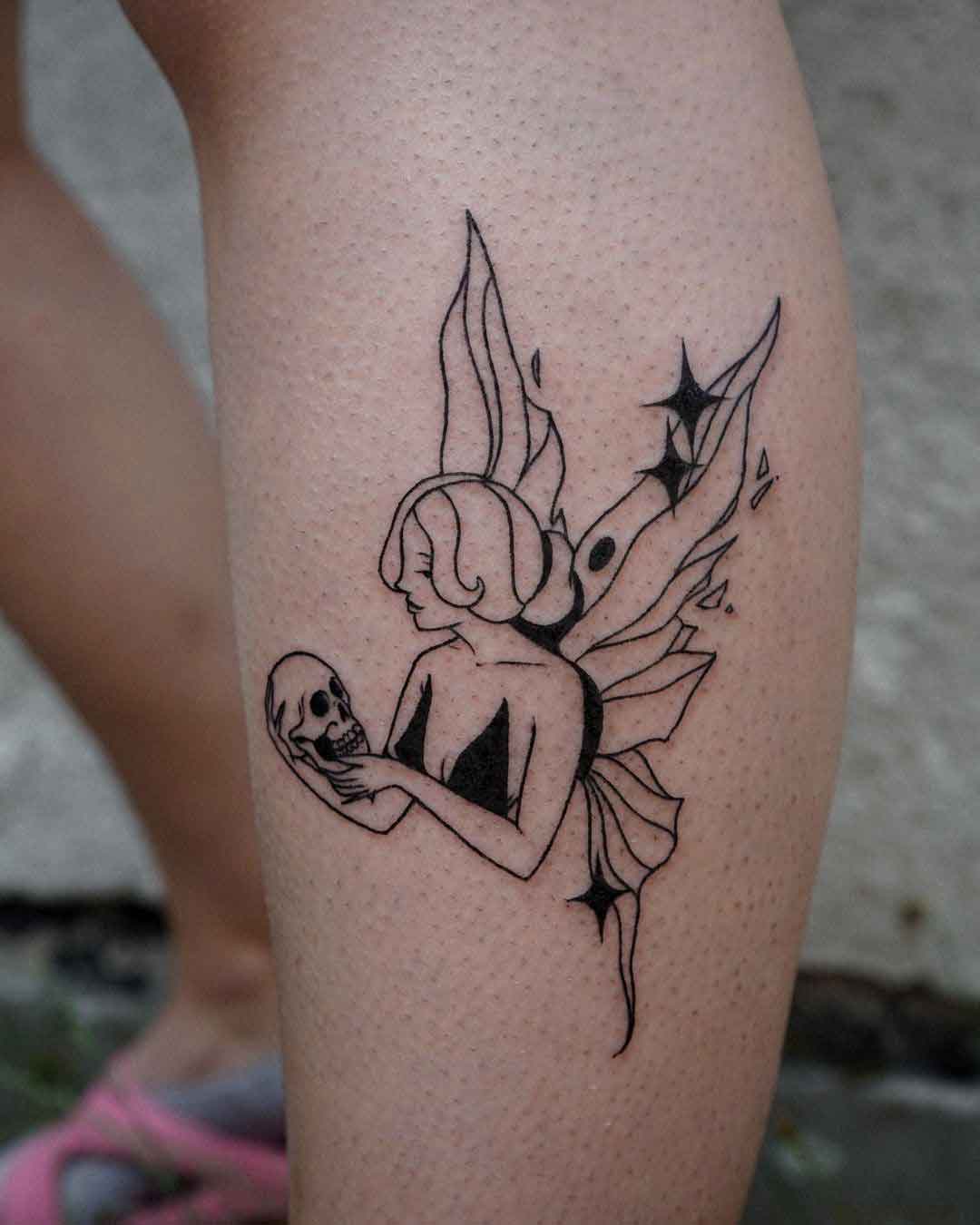 62.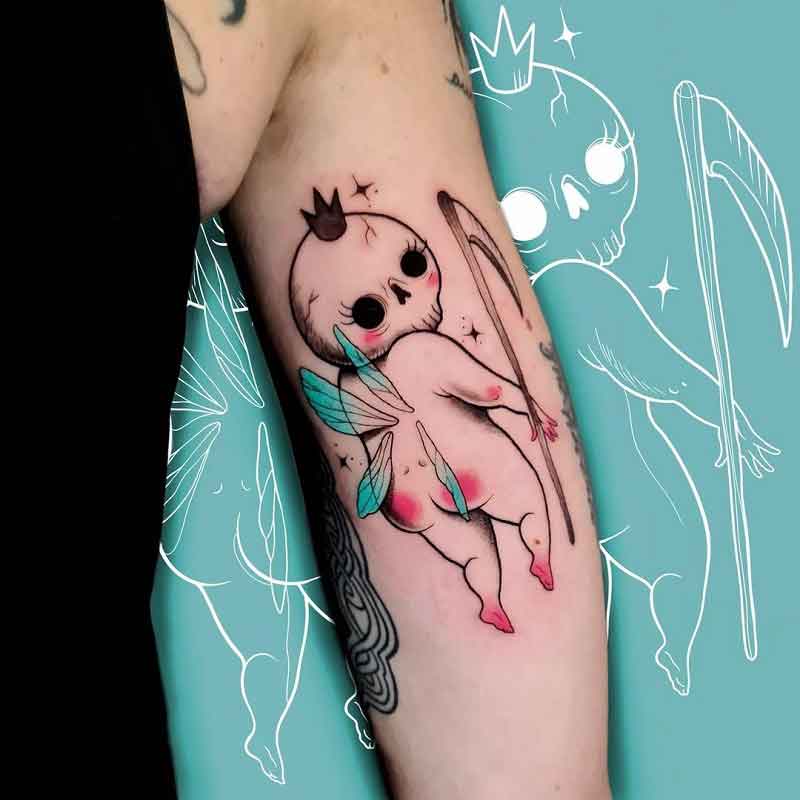 63.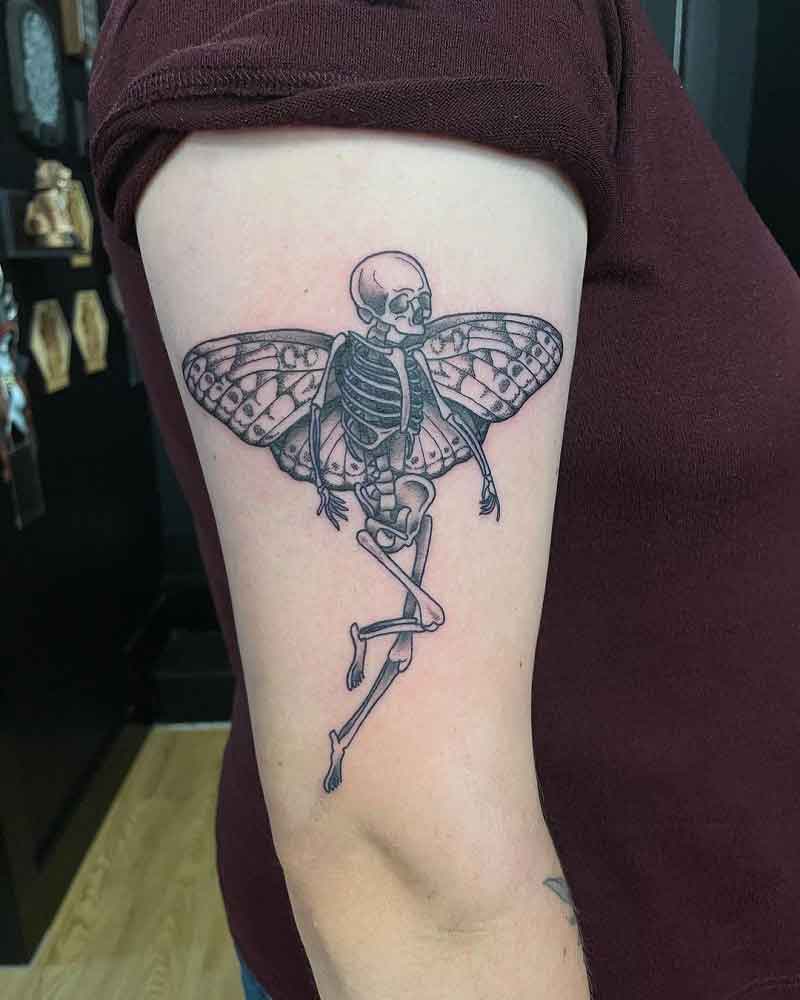 Snow Fairy Tattoo
64.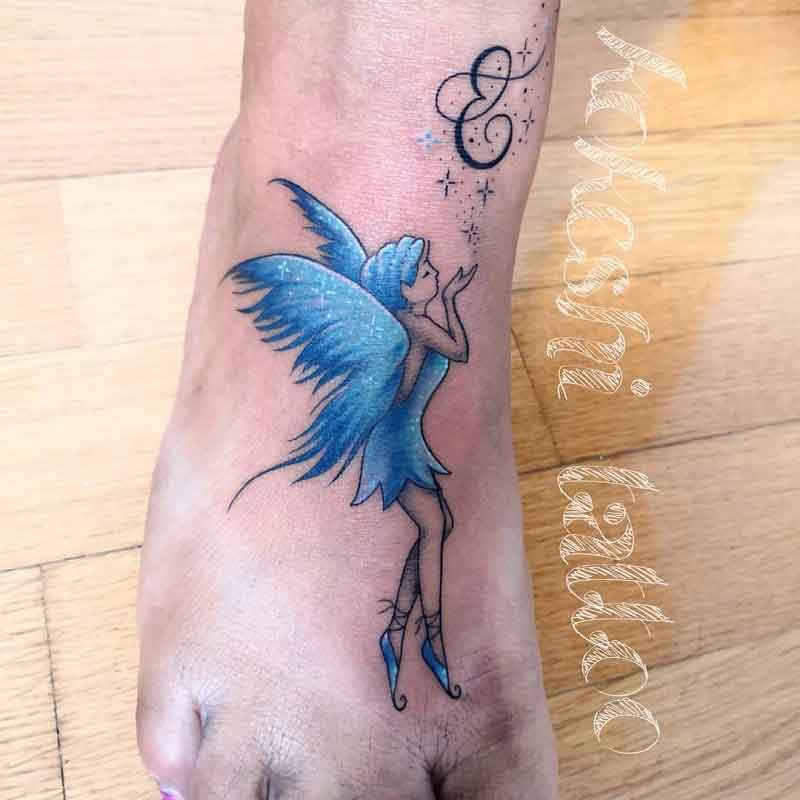 65.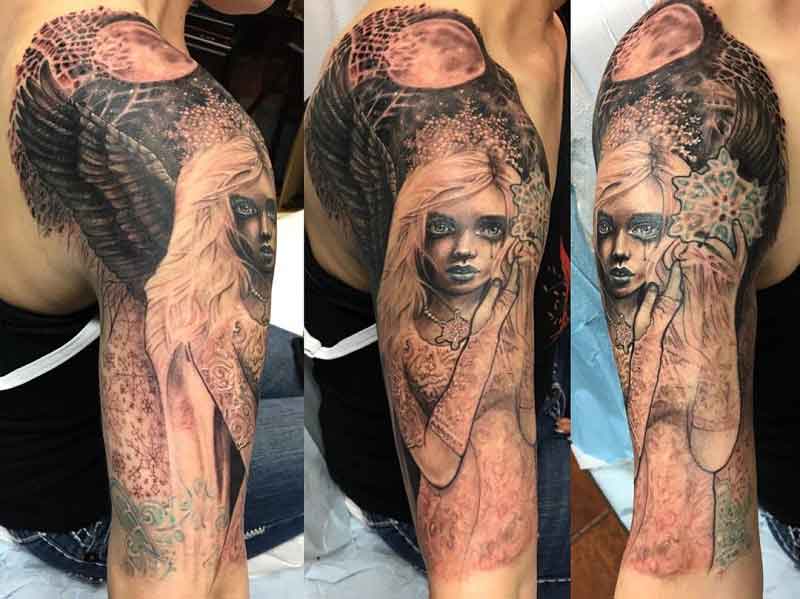 66.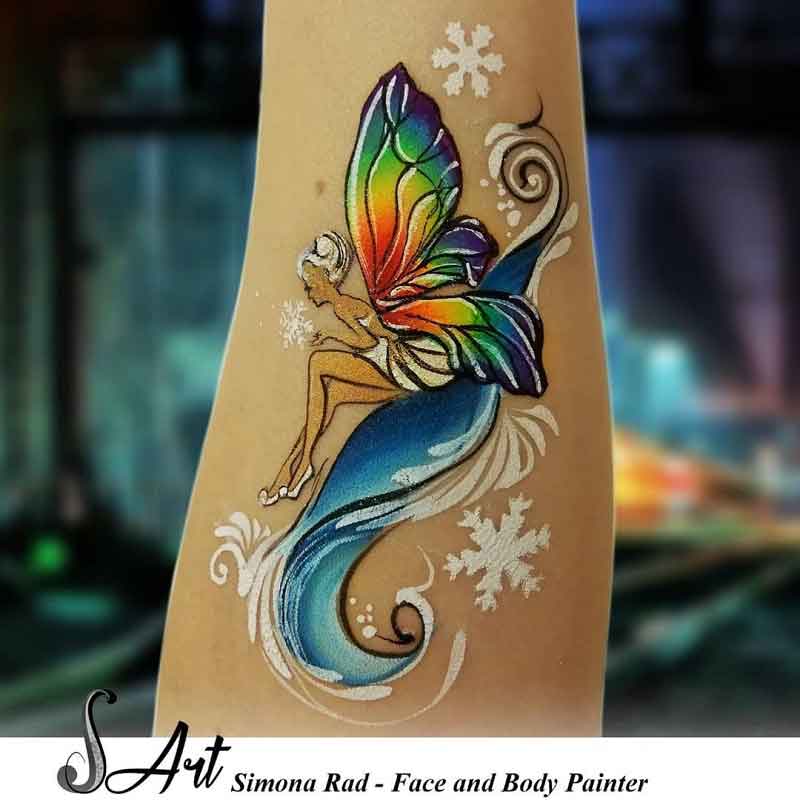 Tribal Fairy Tattoo
67.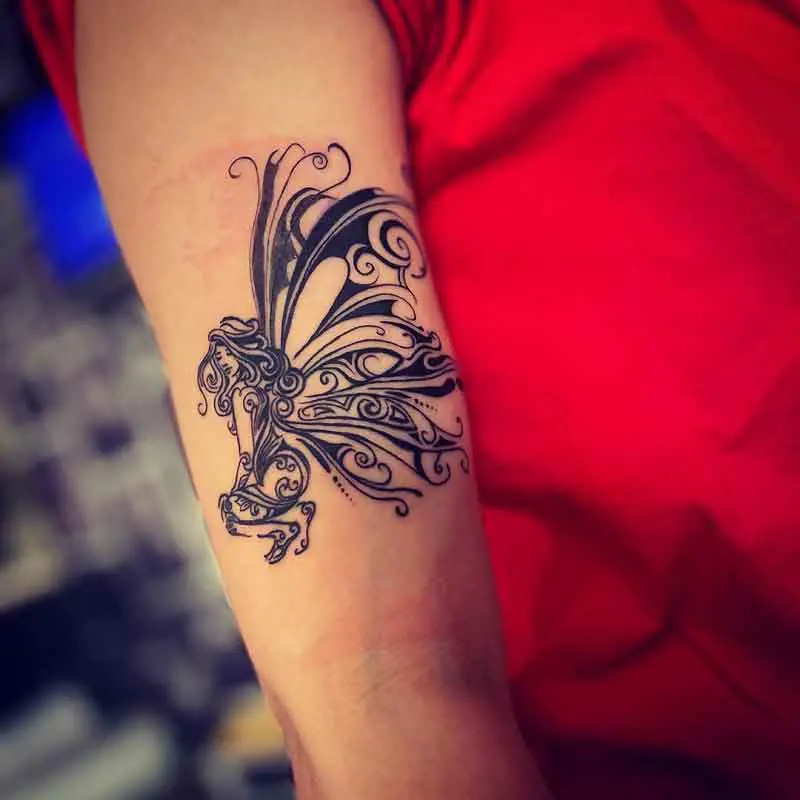 68.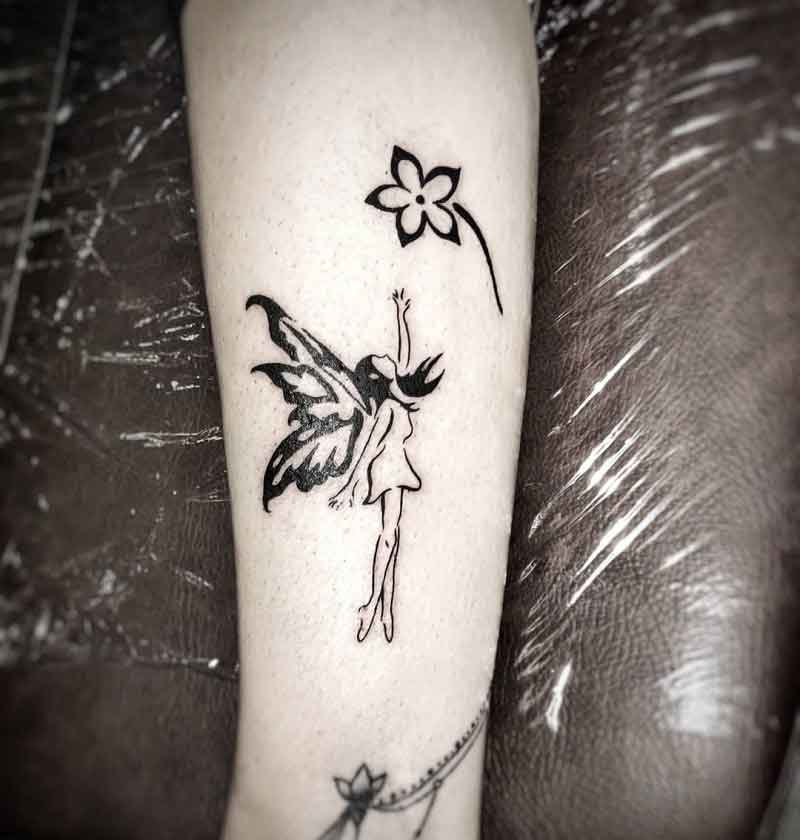 69.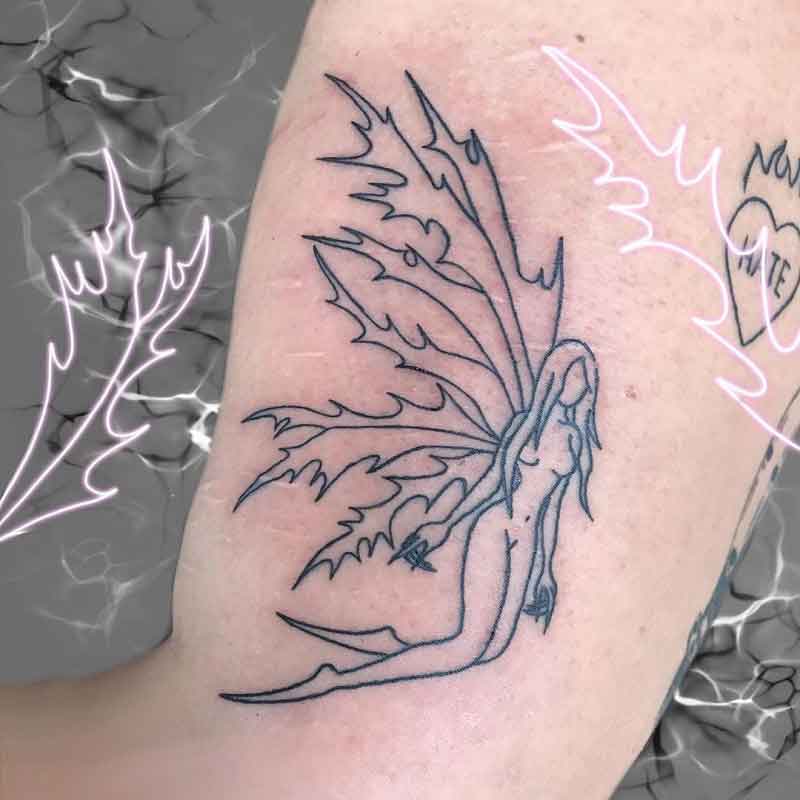 Mermaid Fairy Tattoo
70.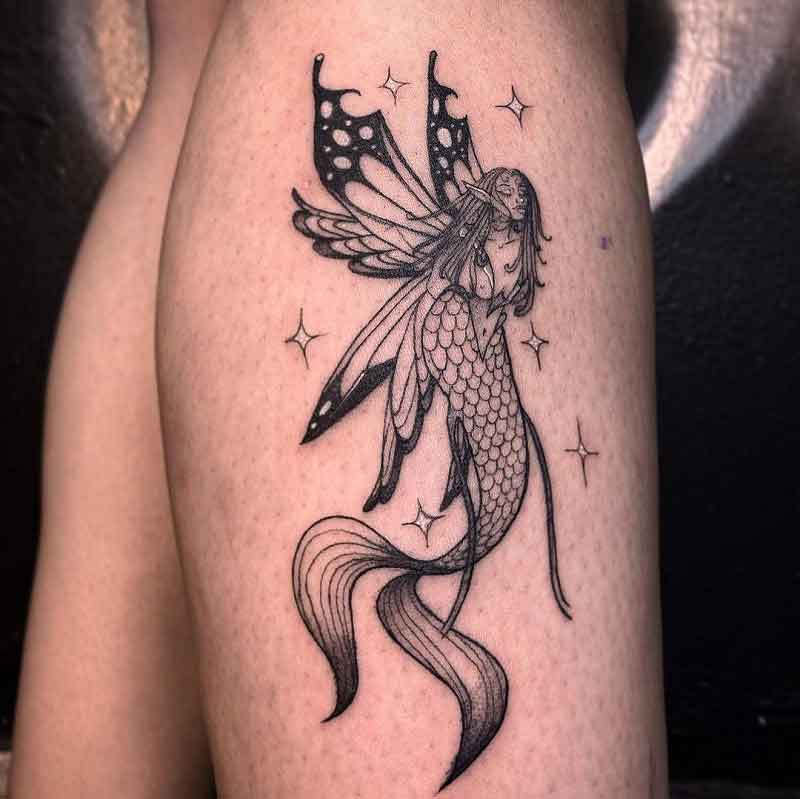 71.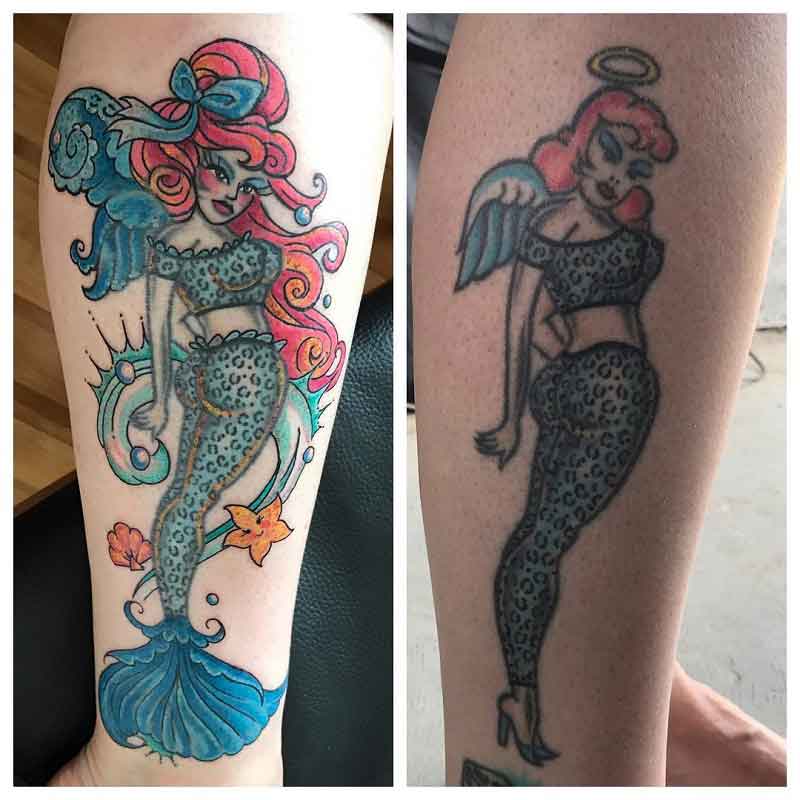 72.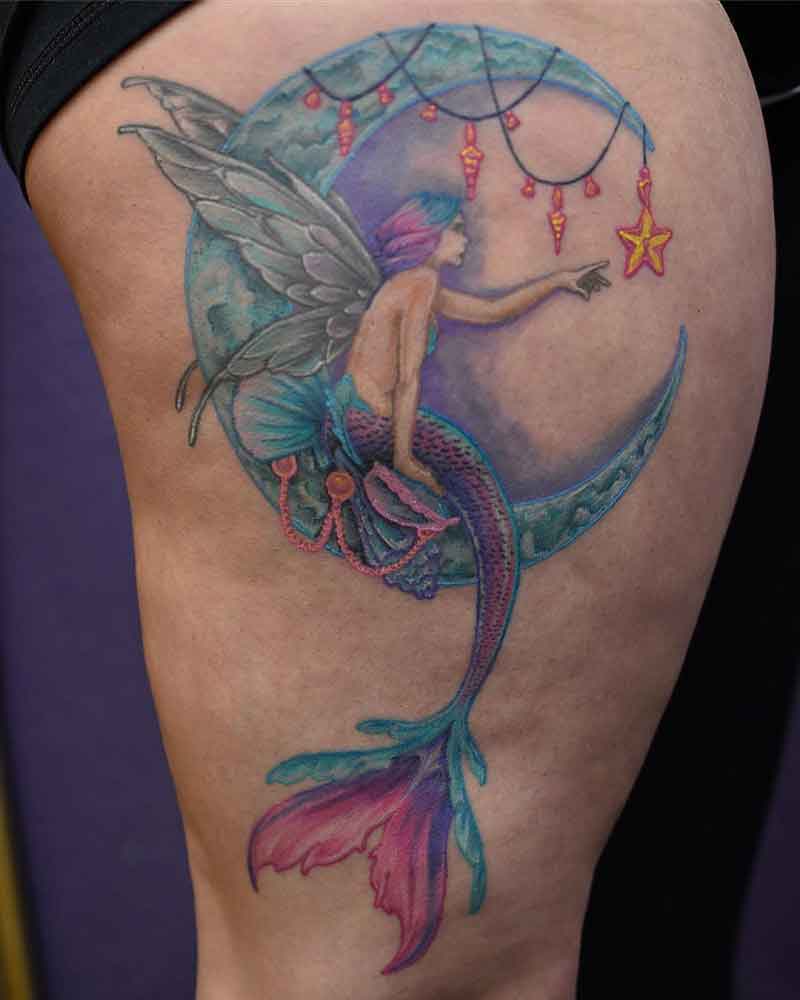 Naughty Fairy Tattoo
73.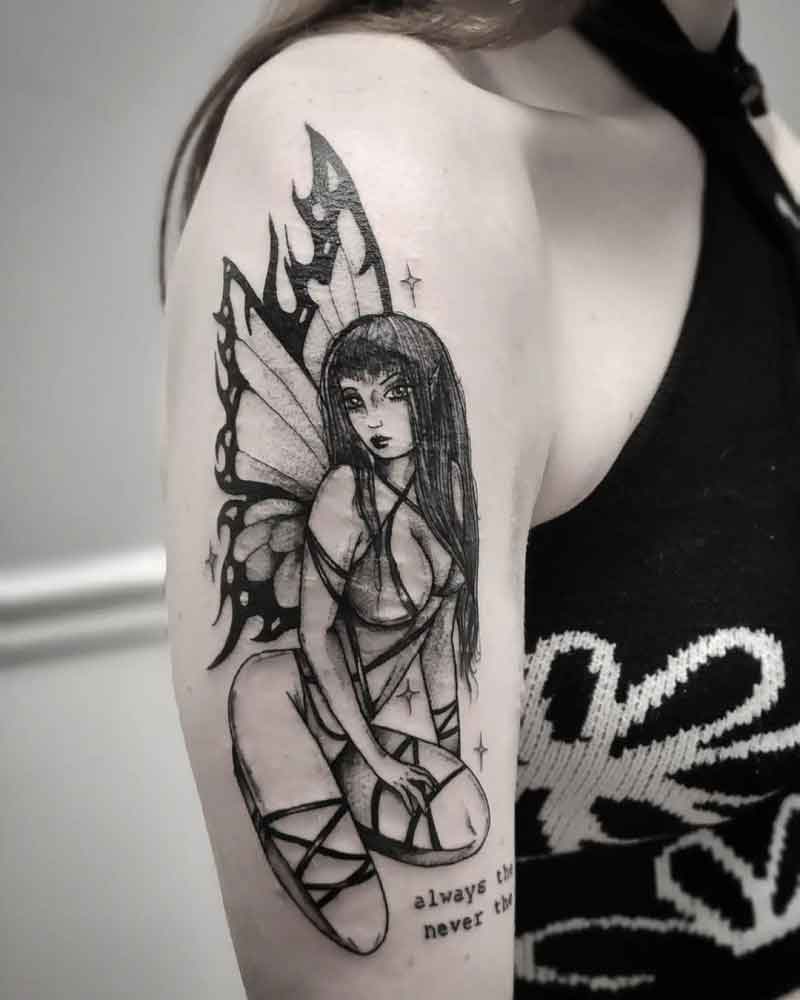 74.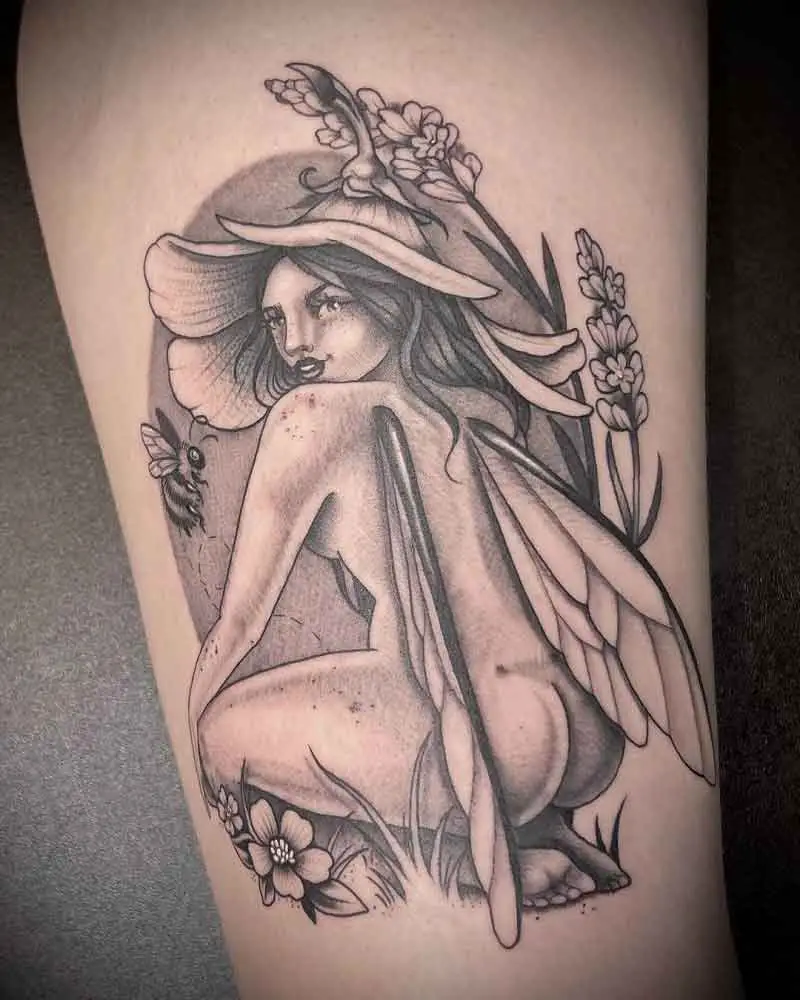 75.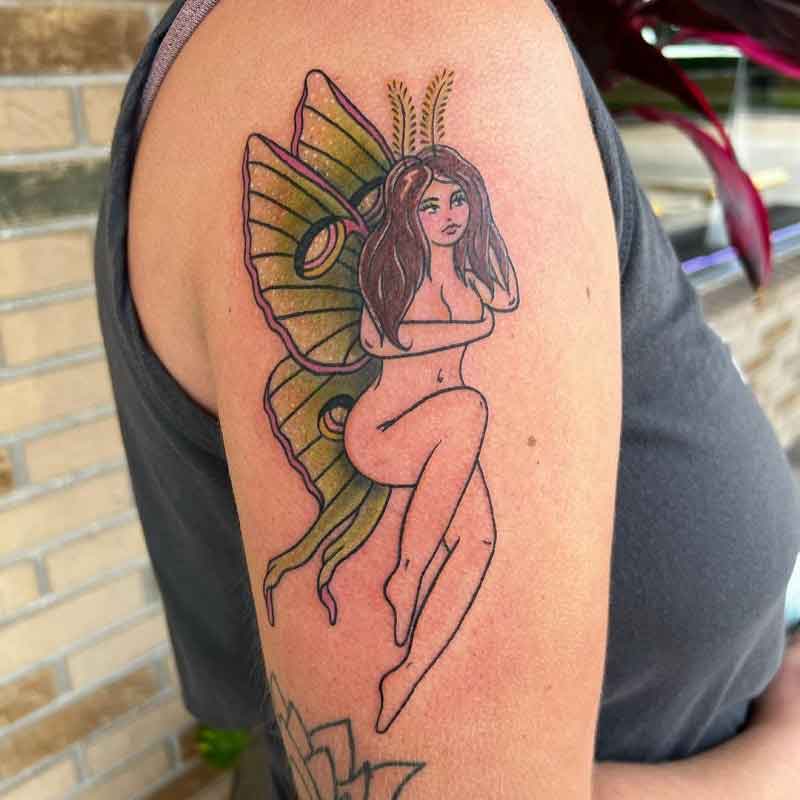 Sugar Skull Fairy Tattoo
76.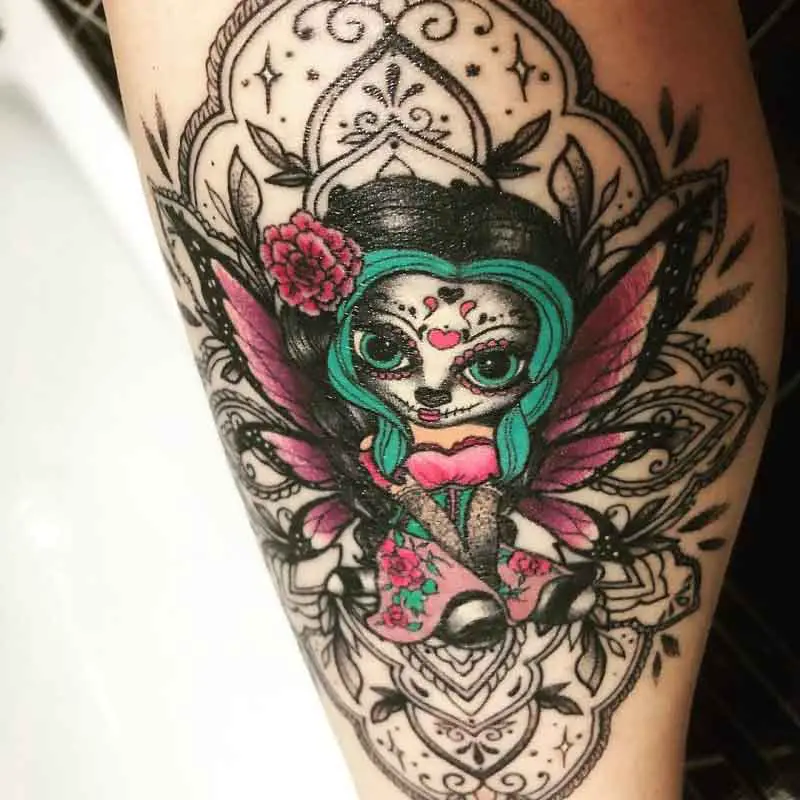 77.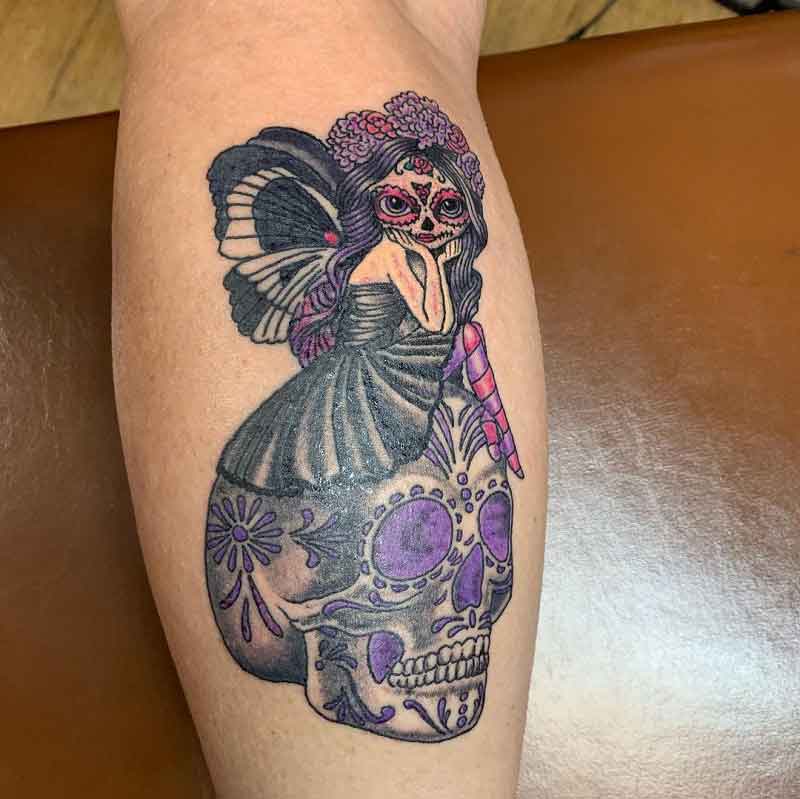 78.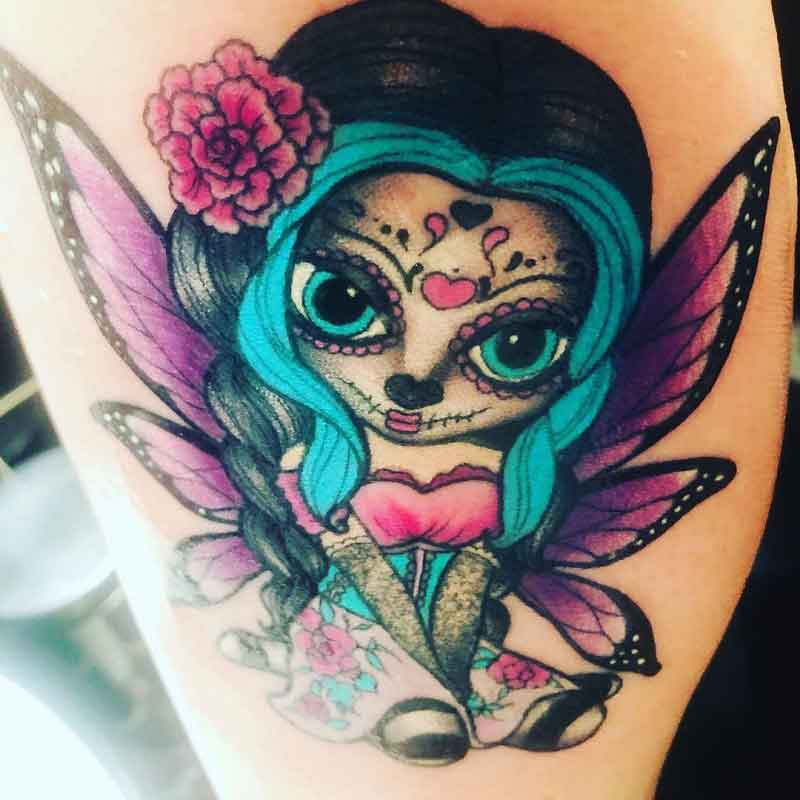 Warrior Fairy Tattoo
79.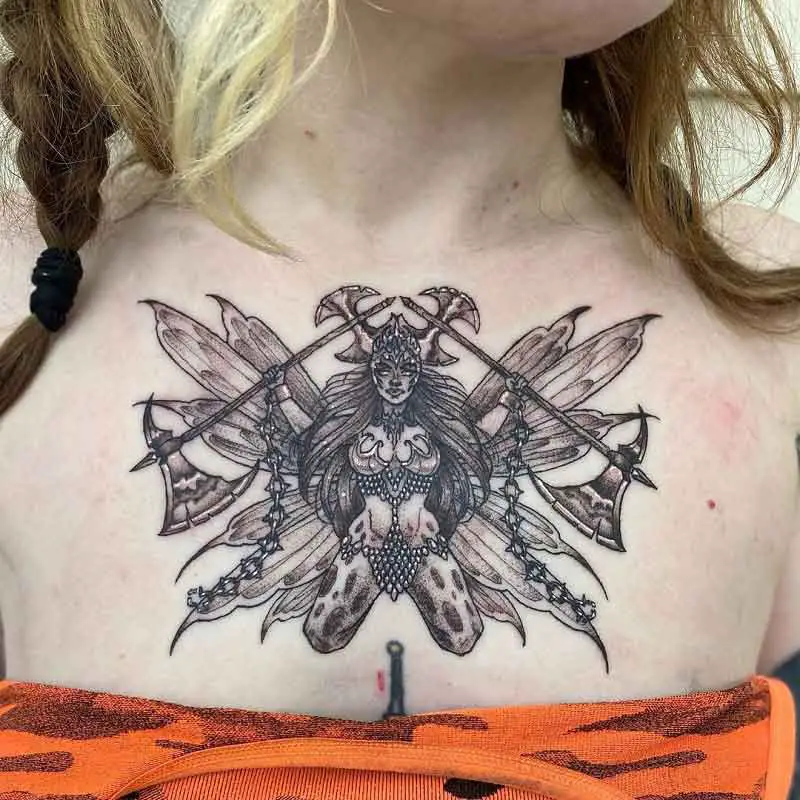 80.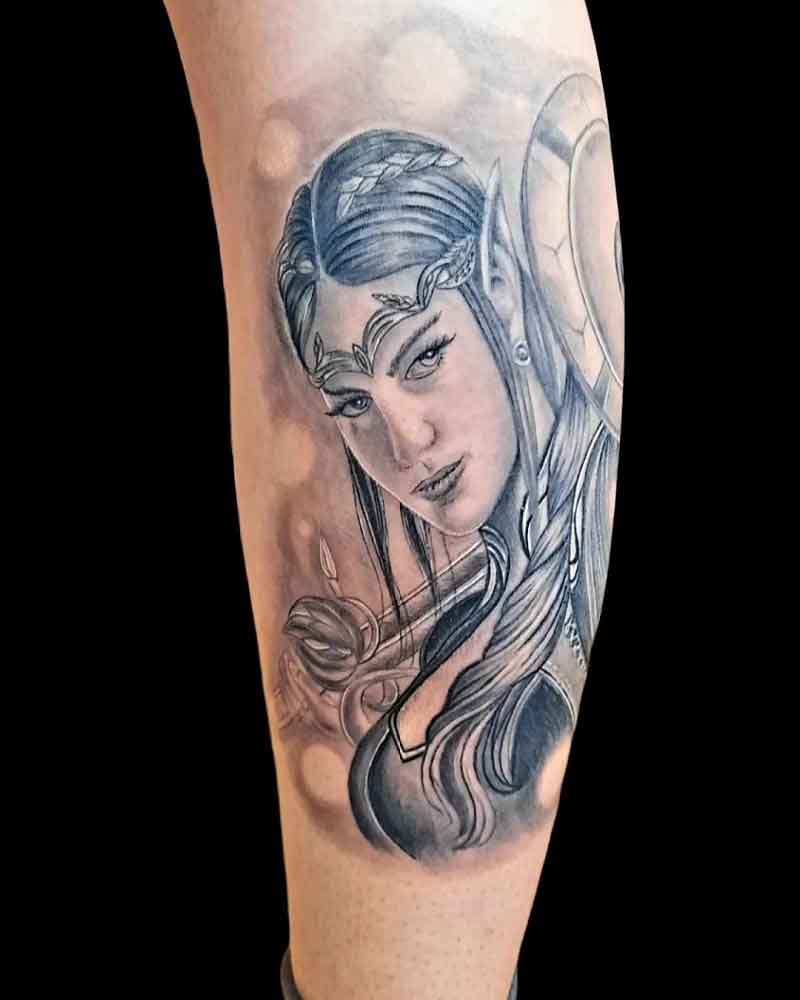 81.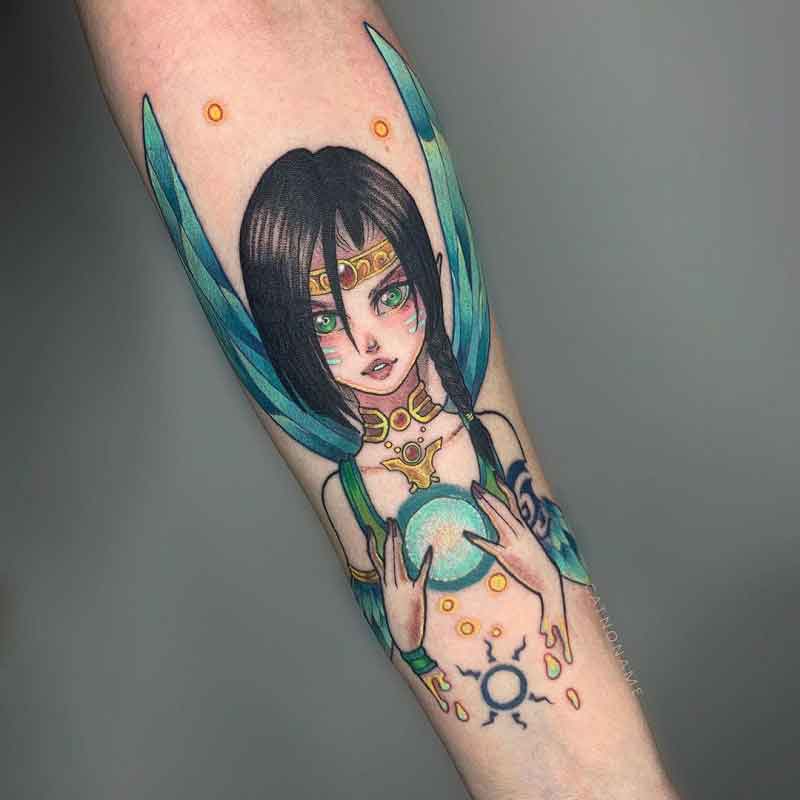 Angel Fairy Tattoo
82.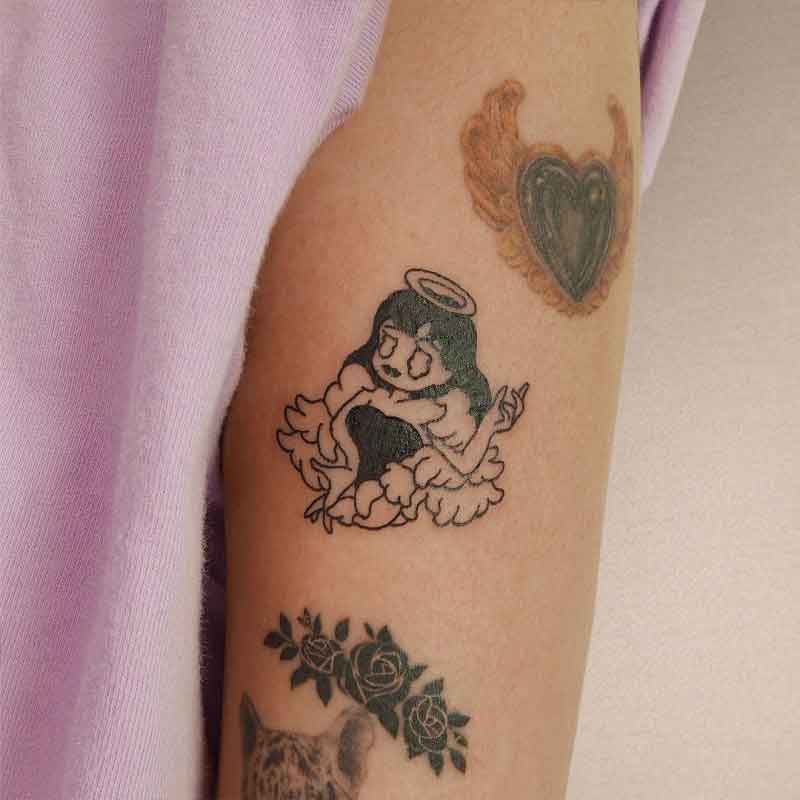 83.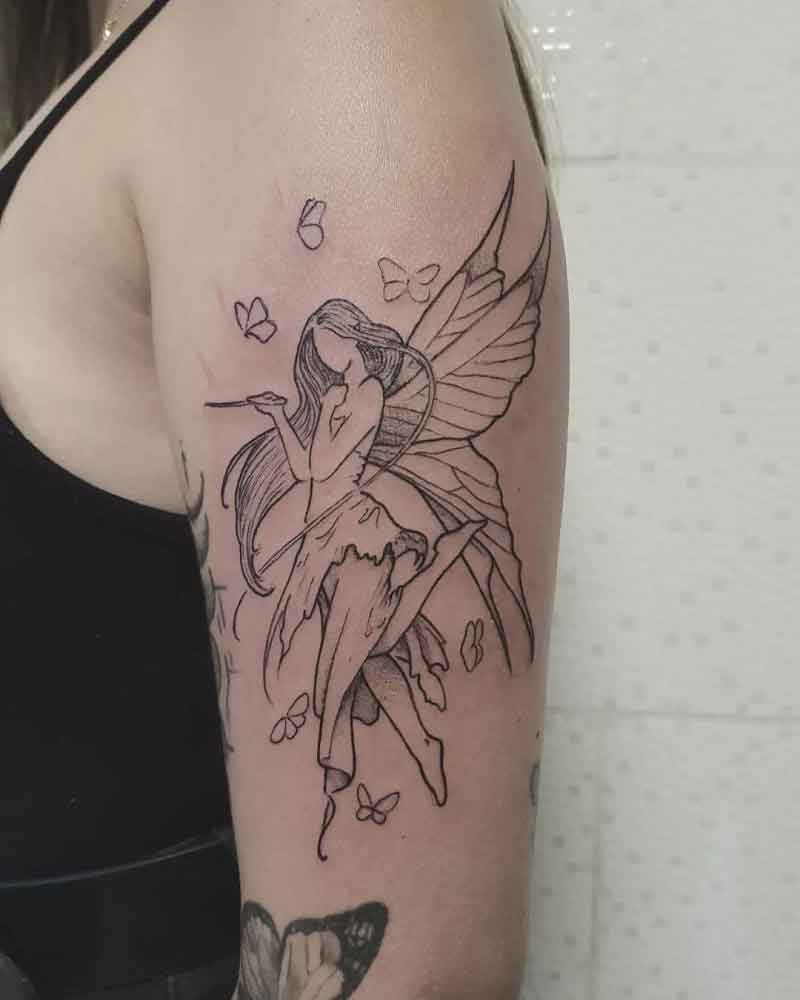 84.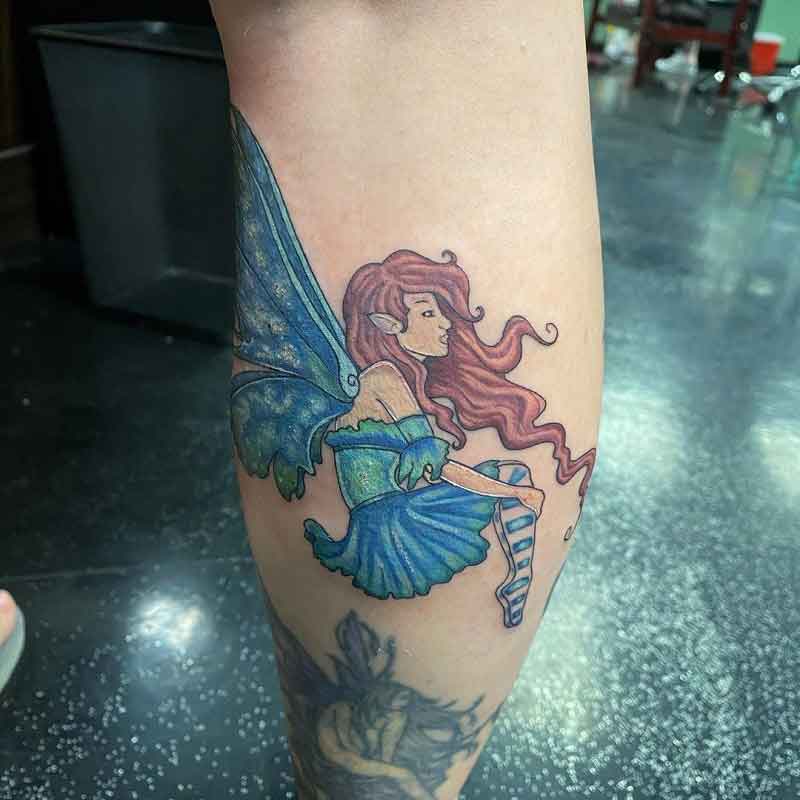 Broken Fairy Tattoo
85.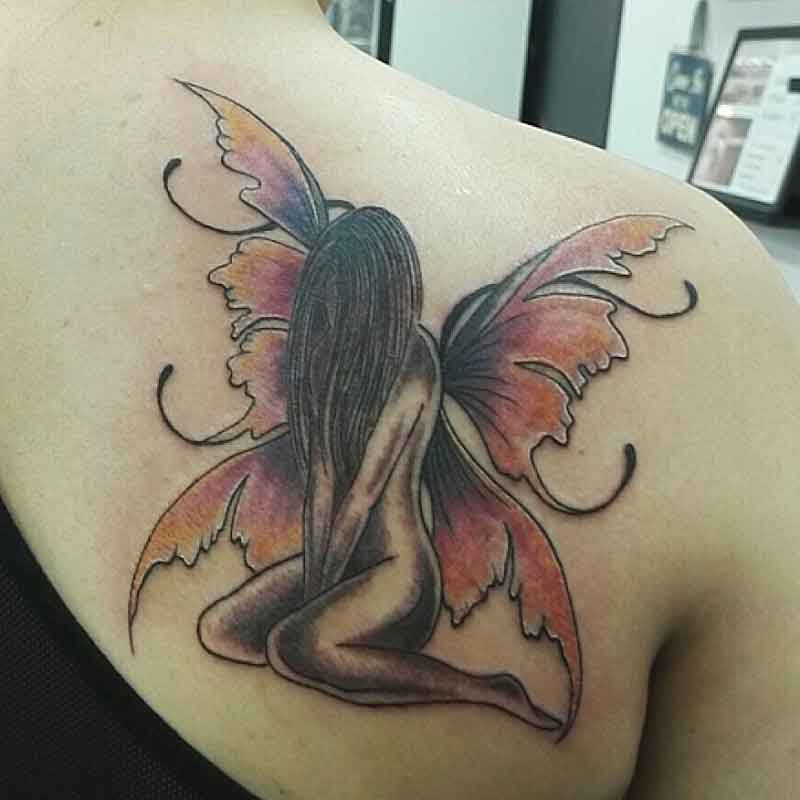 86.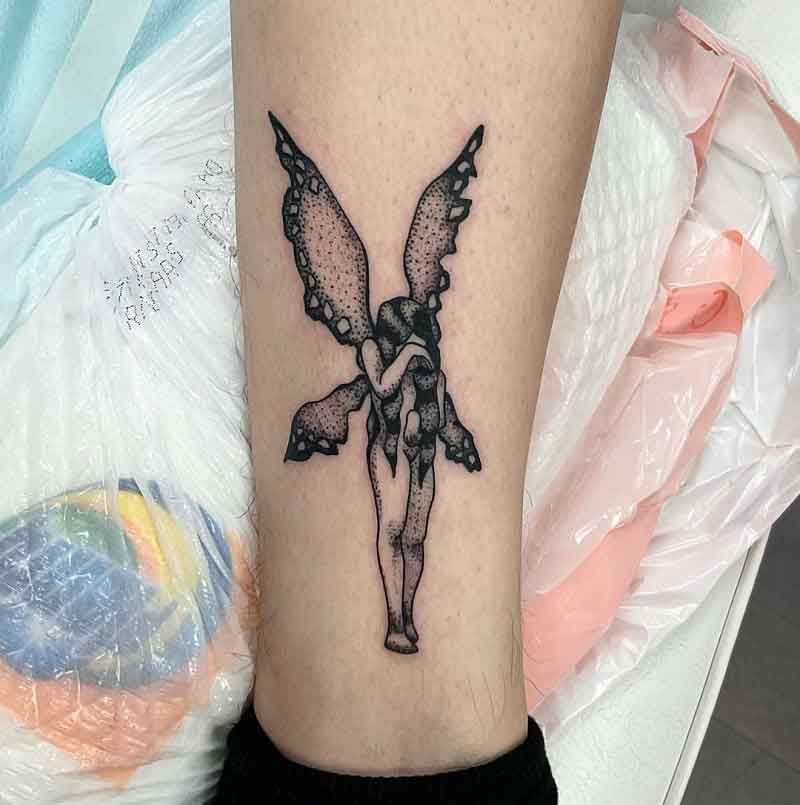 87.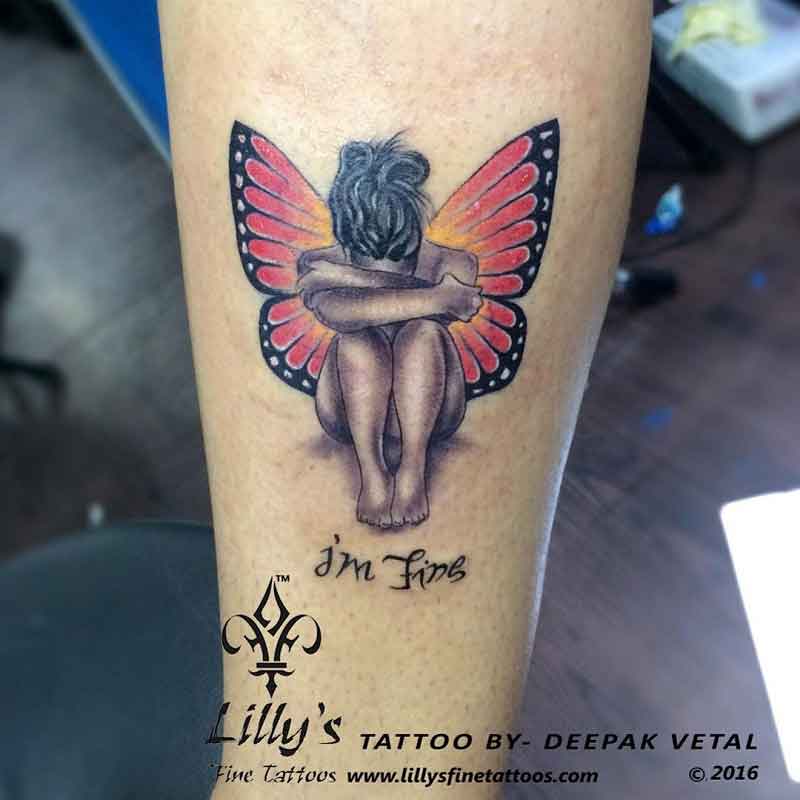 Fantasia Fairy Tattoo
88.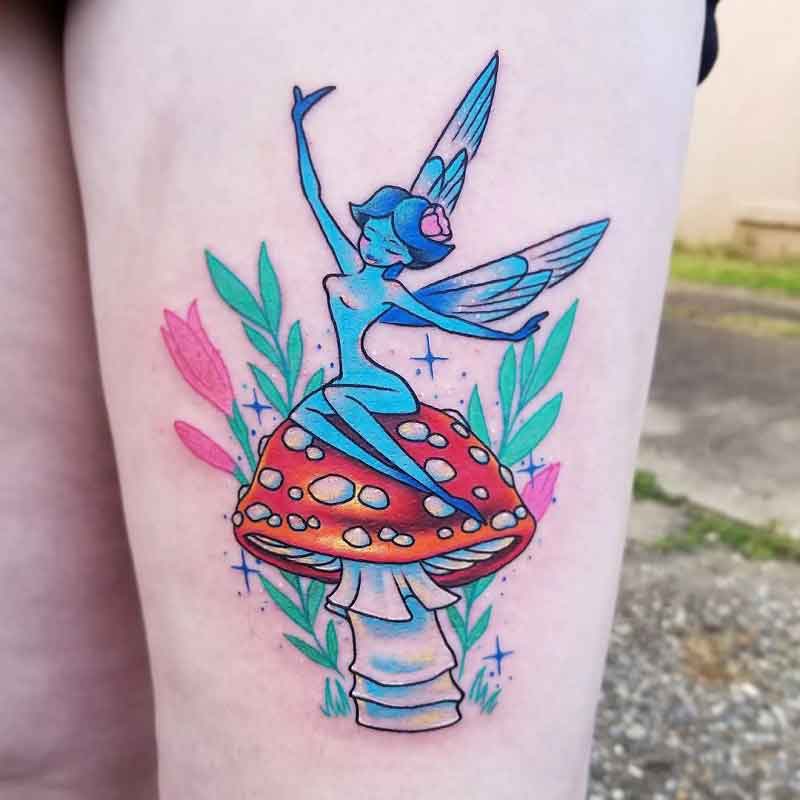 89.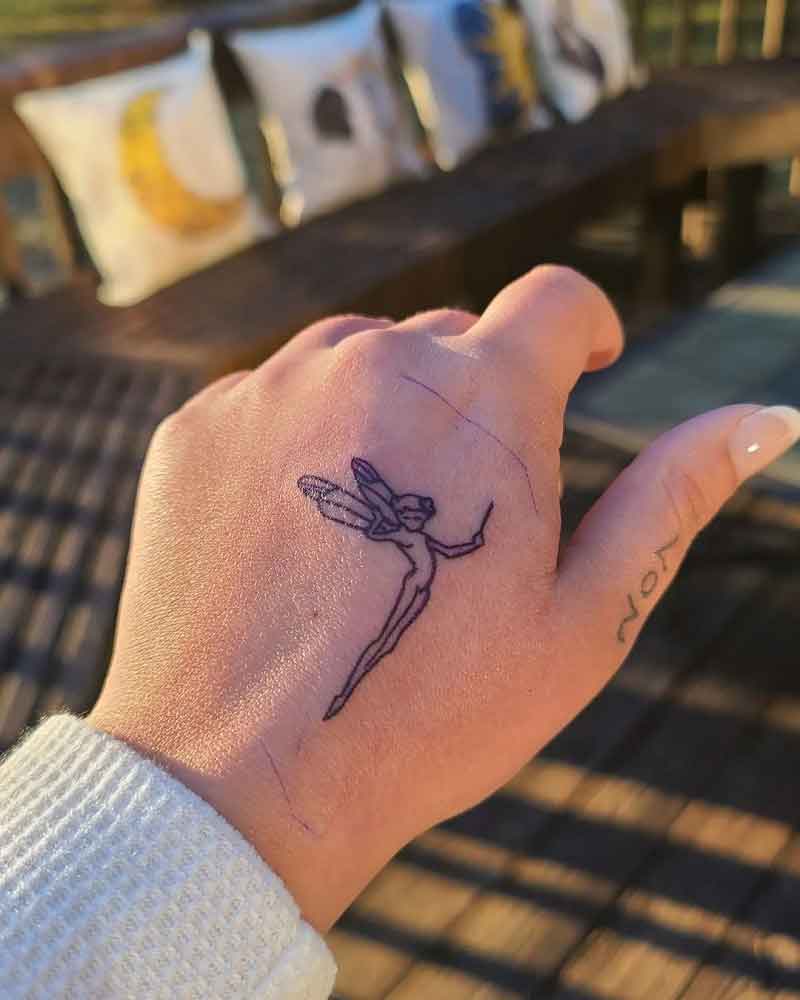 90.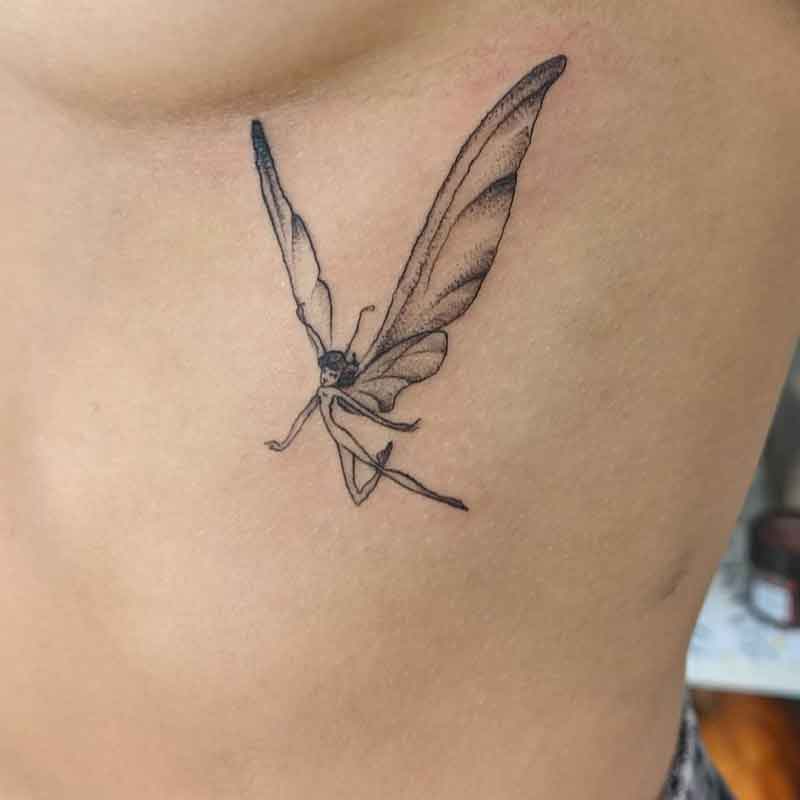 Punk Fairy Tattoo
91.
92.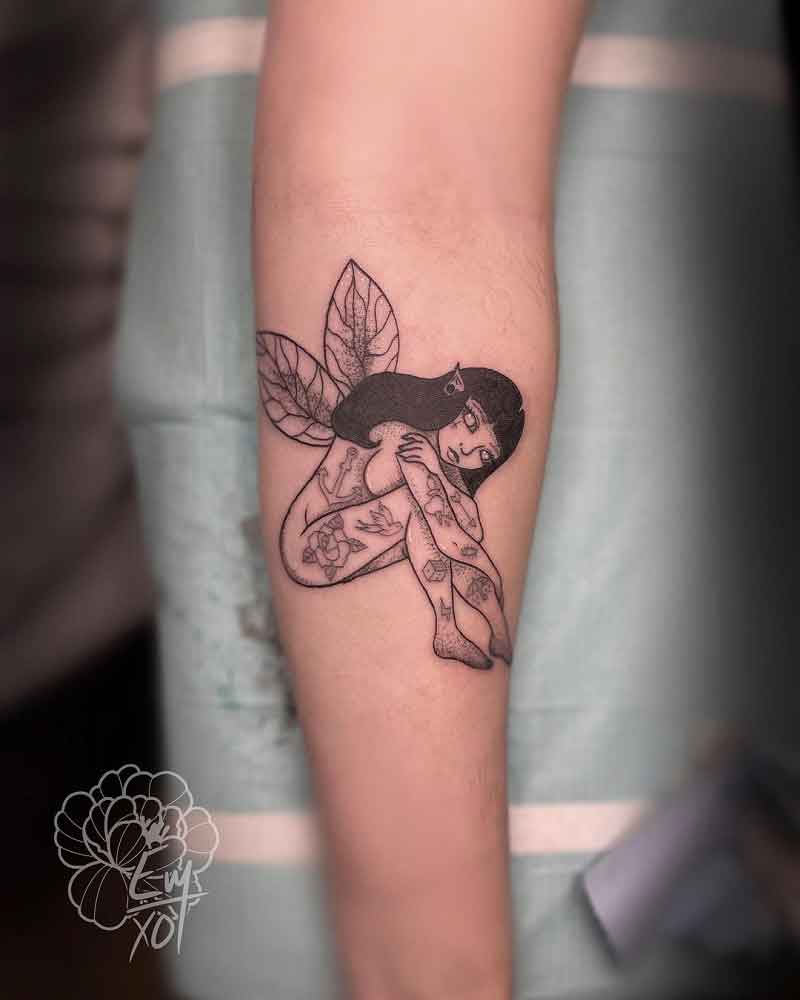 93.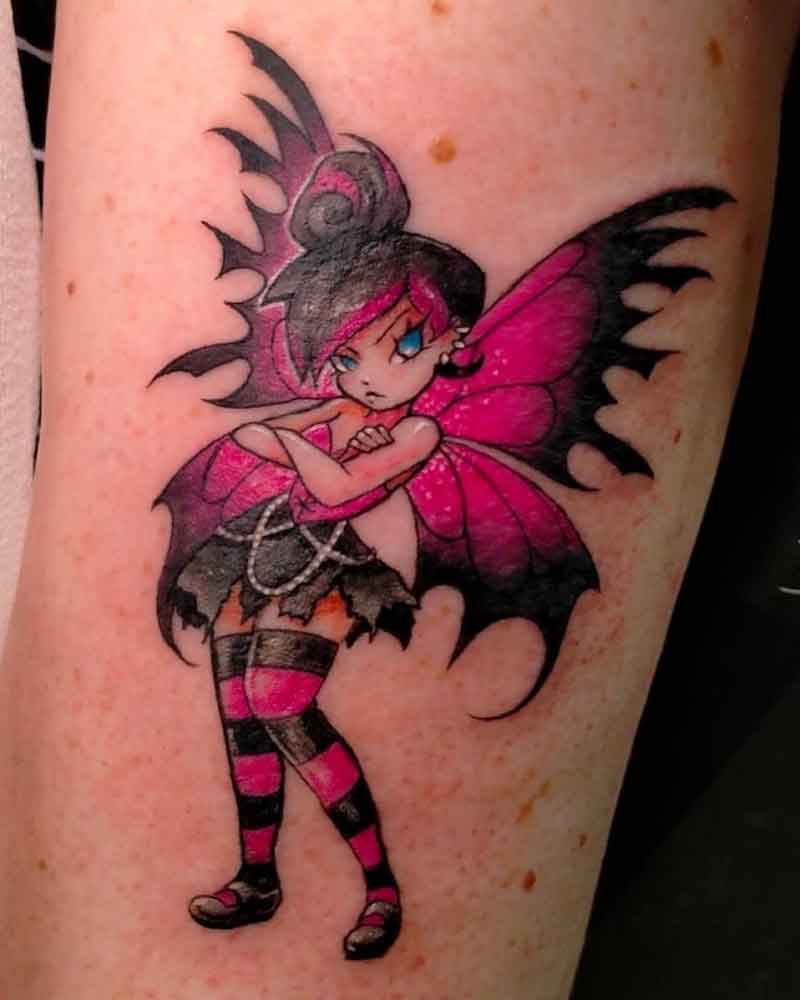 Twin Fairy Tattoo
94.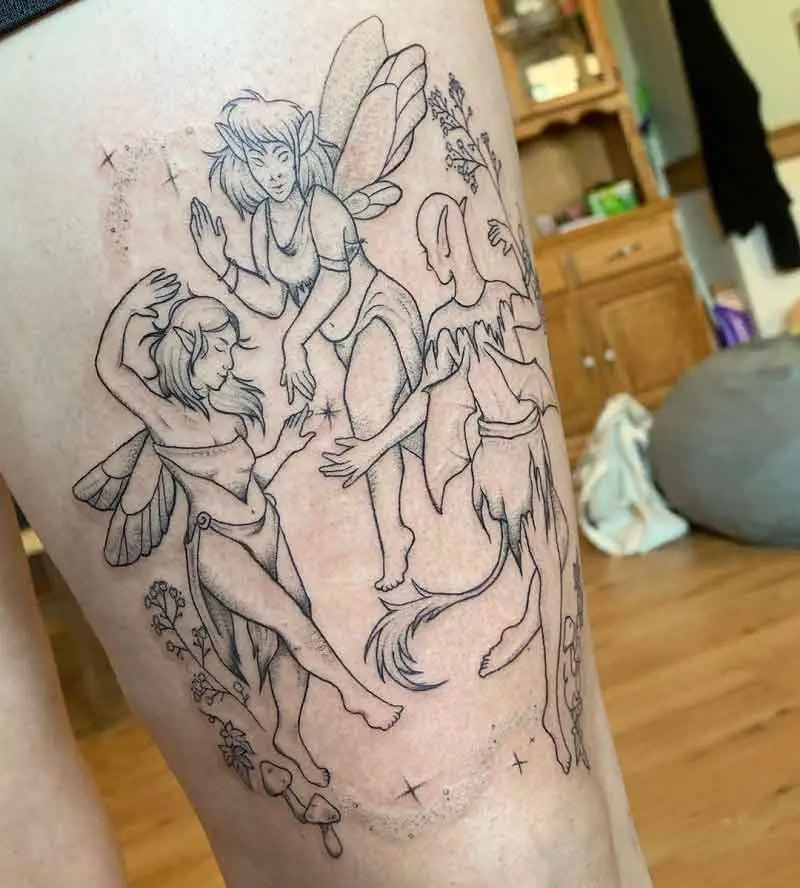 95.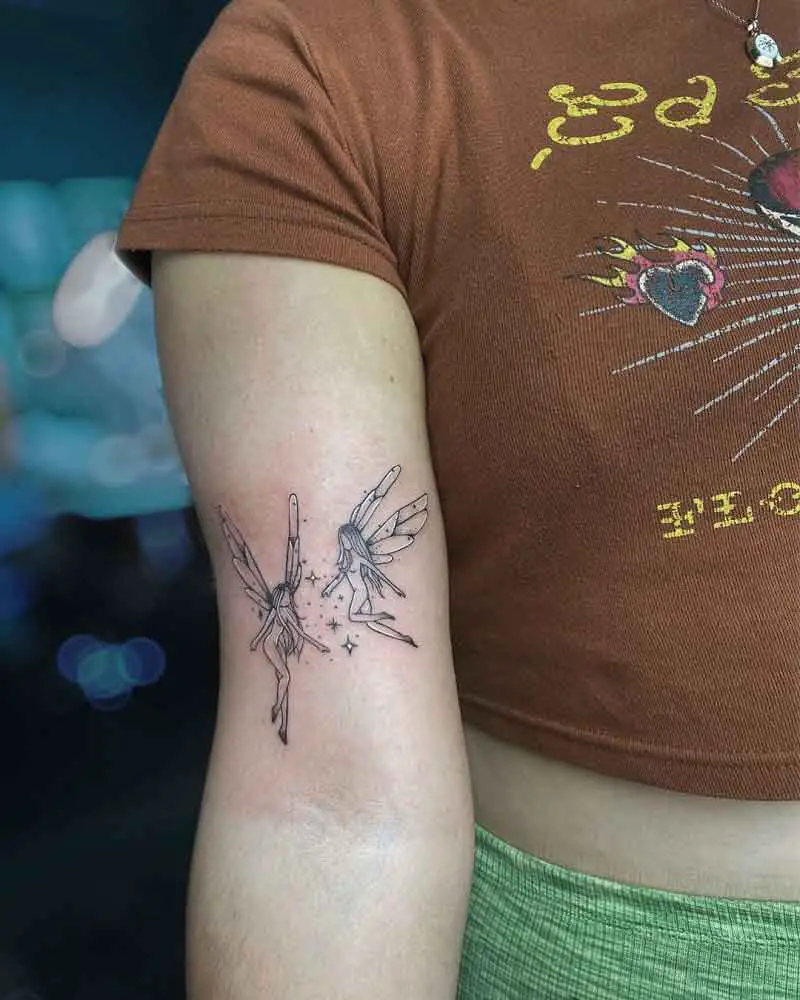 96.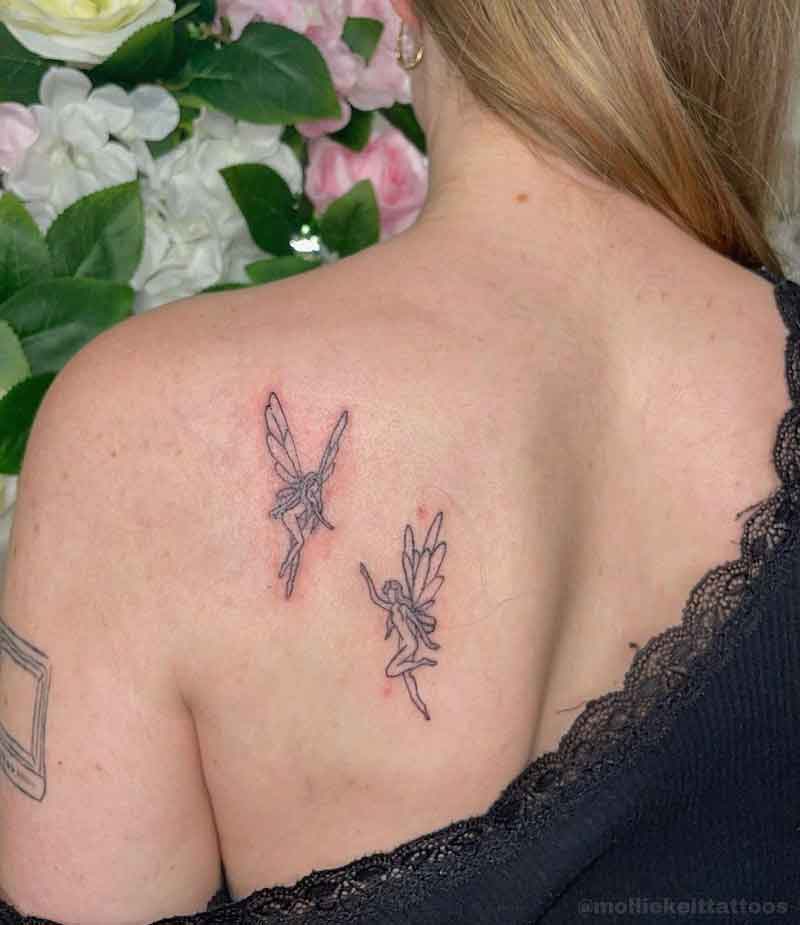 Absinthe Fairy Tattoo
97.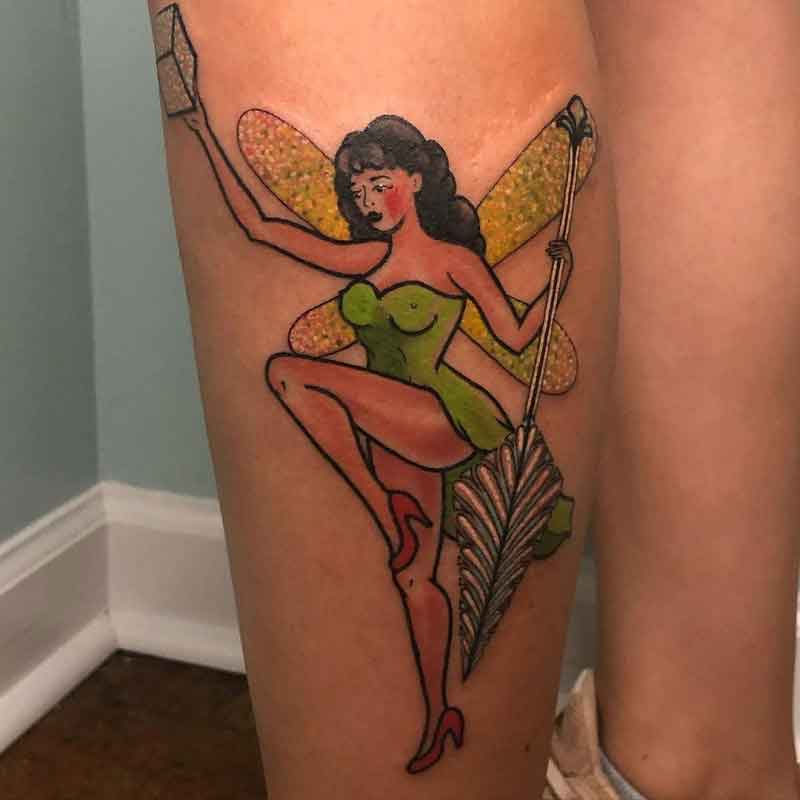 98.
99.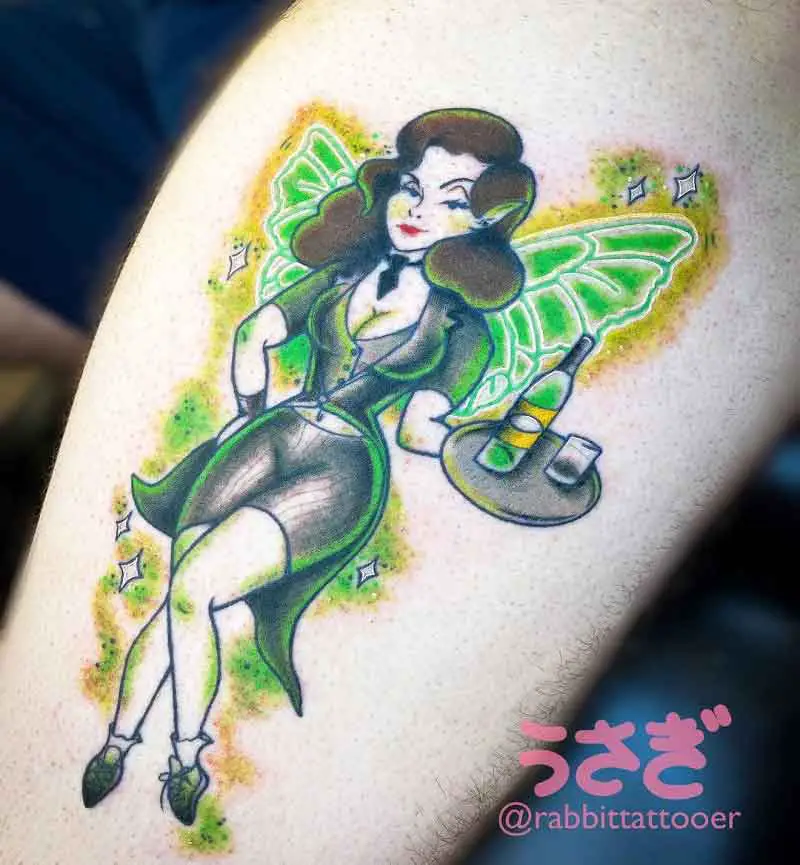 Abstract Fairy Tattoo
100.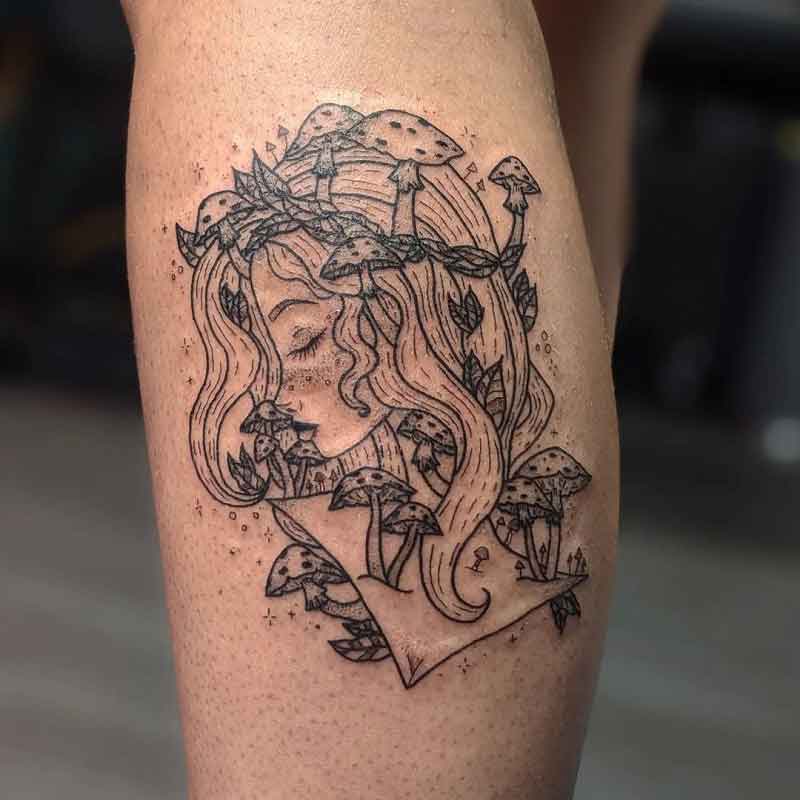 101.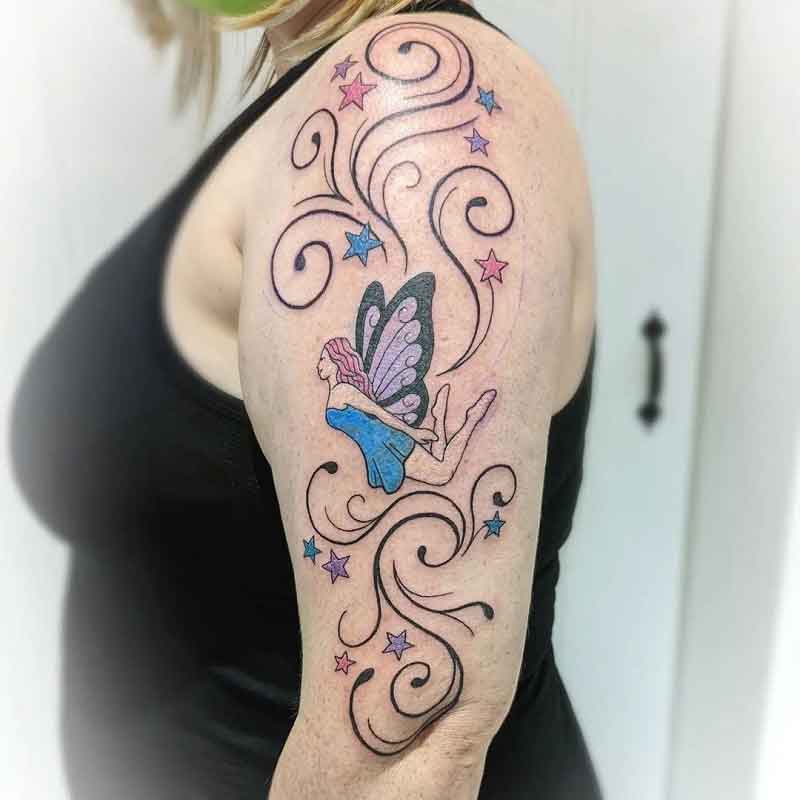 102.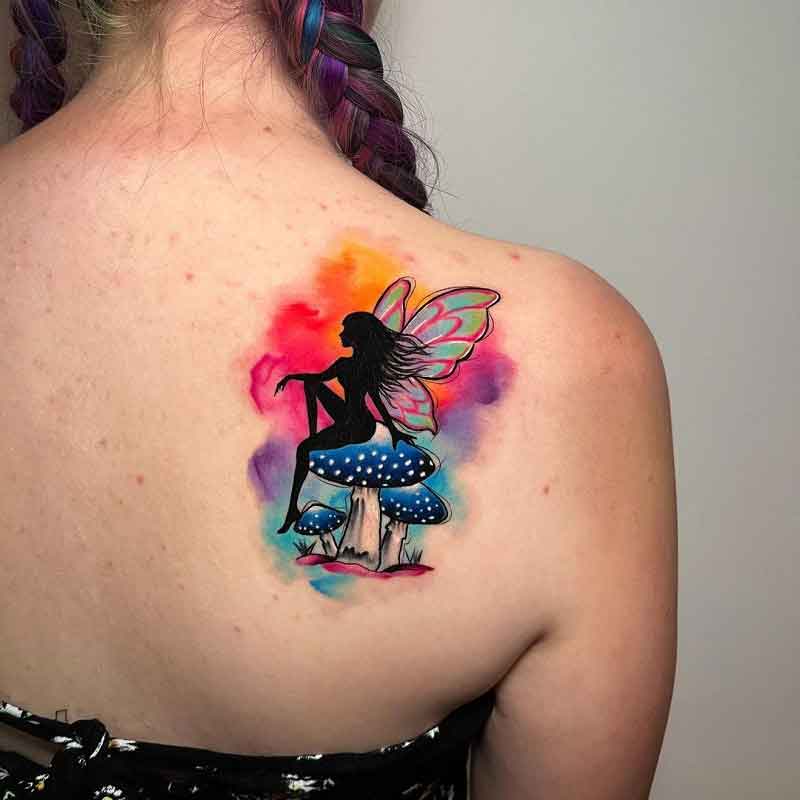 Angry Fairy Tattoo
103.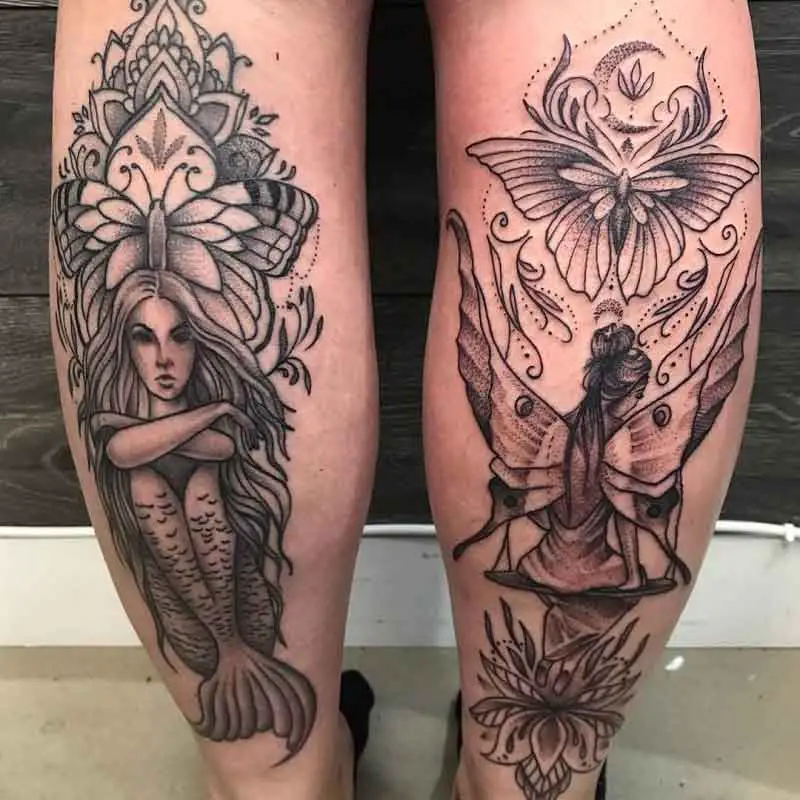 104.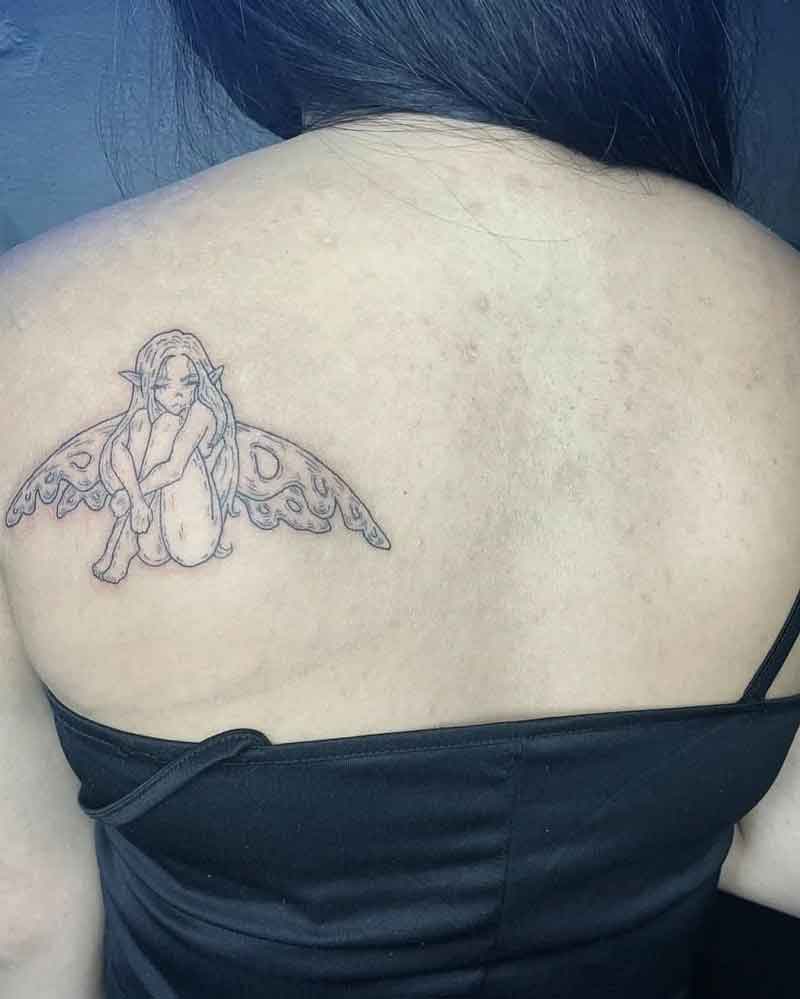 105.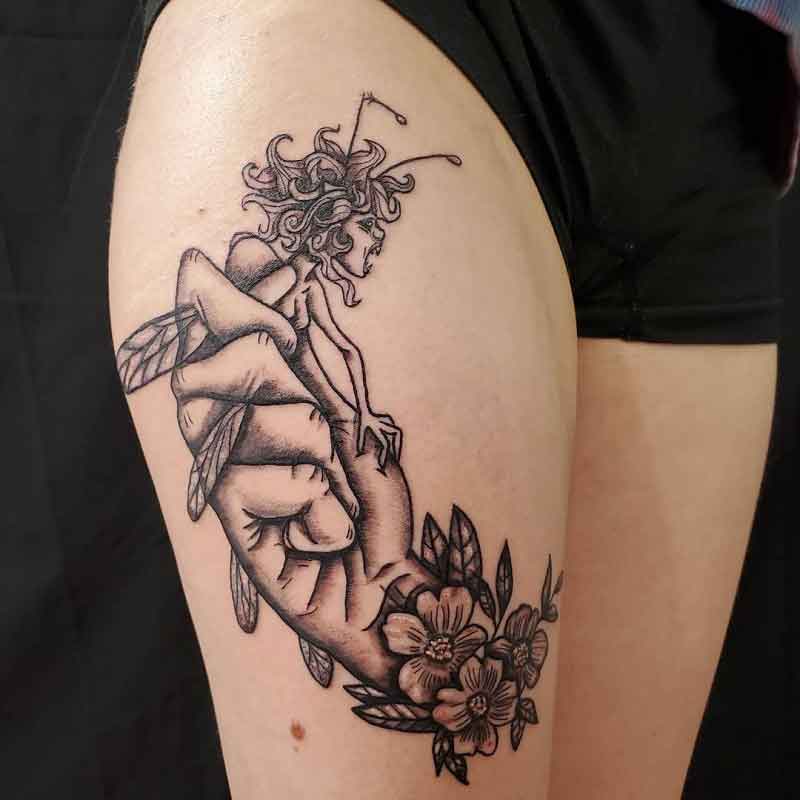 Anime Fairy Tattoo
106.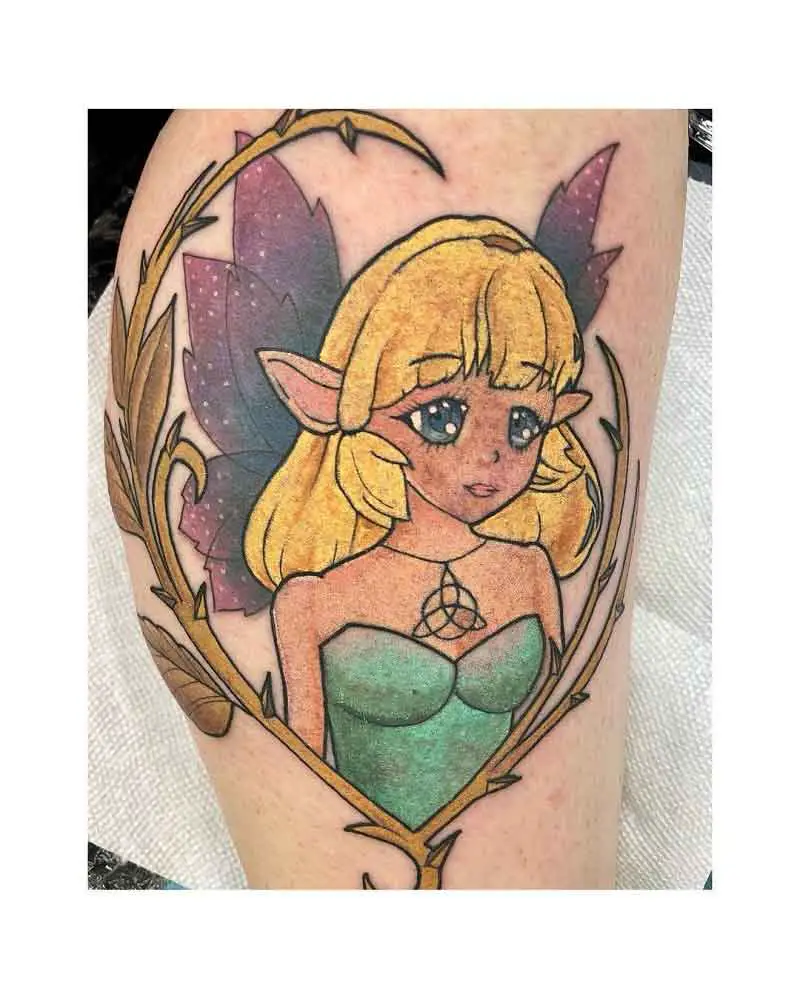 107.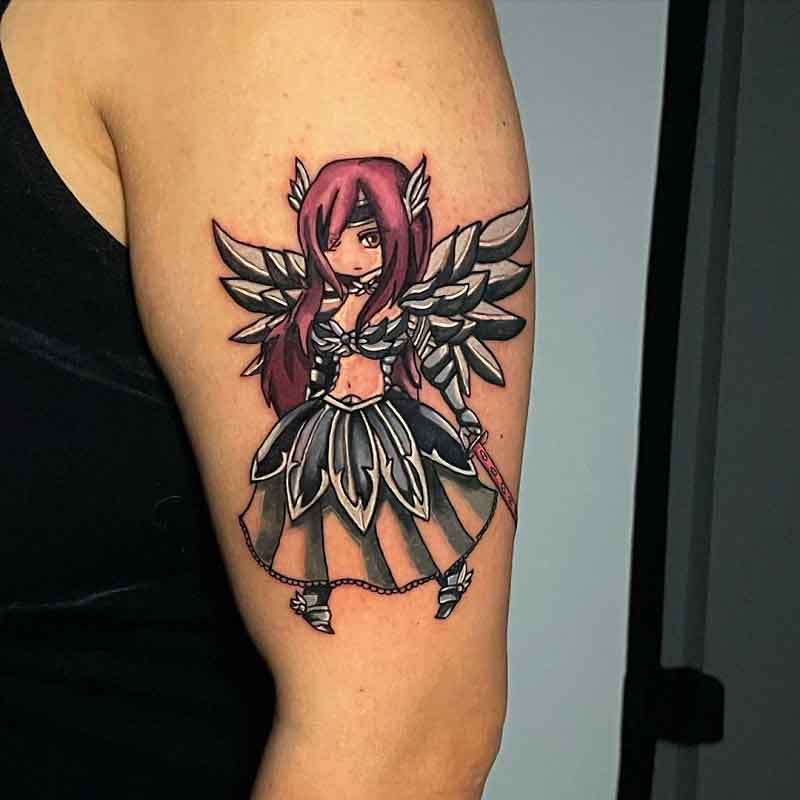 108.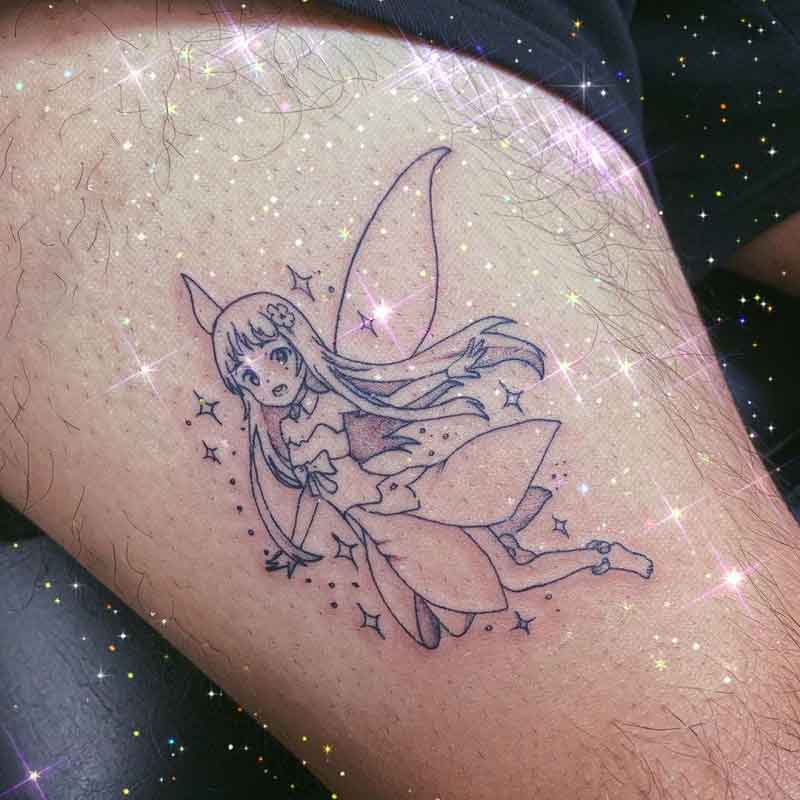 Back Fairy Tattoo
109.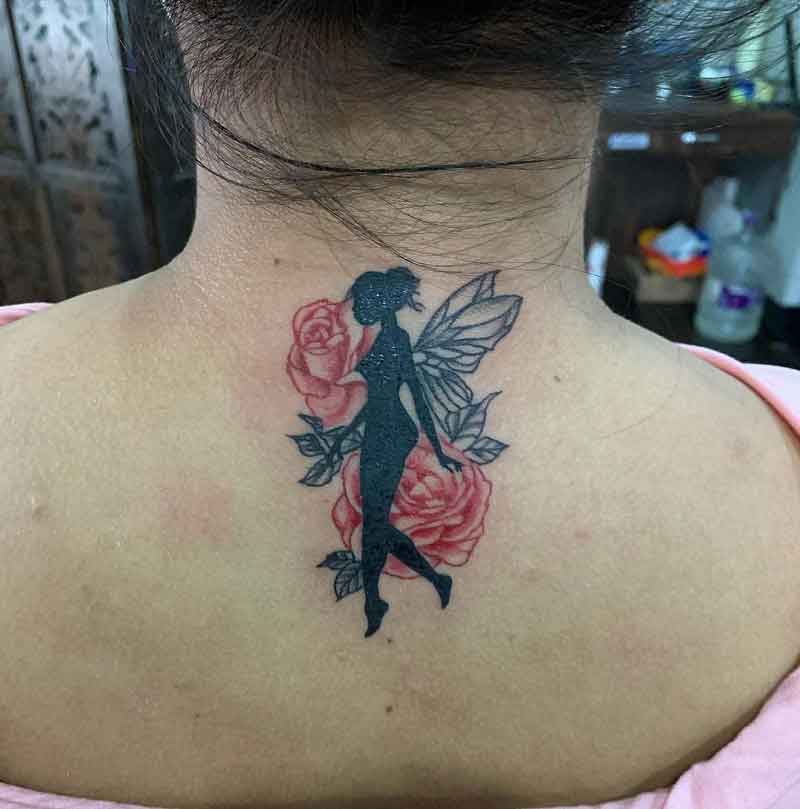 110.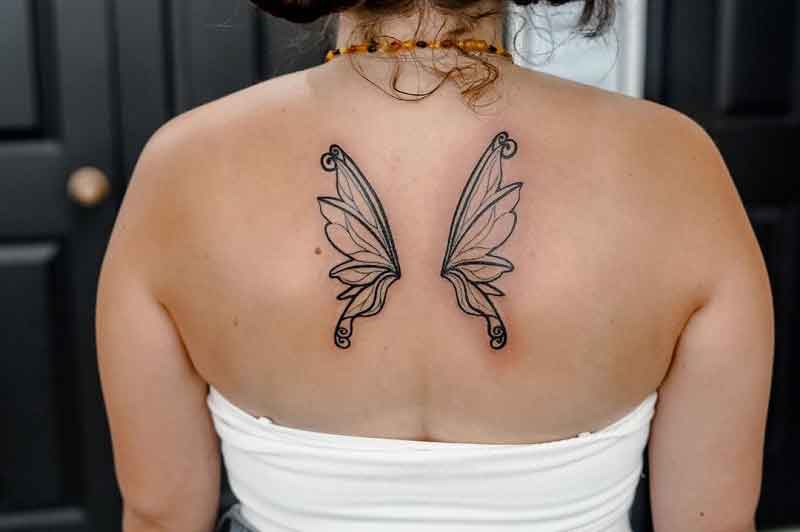 111.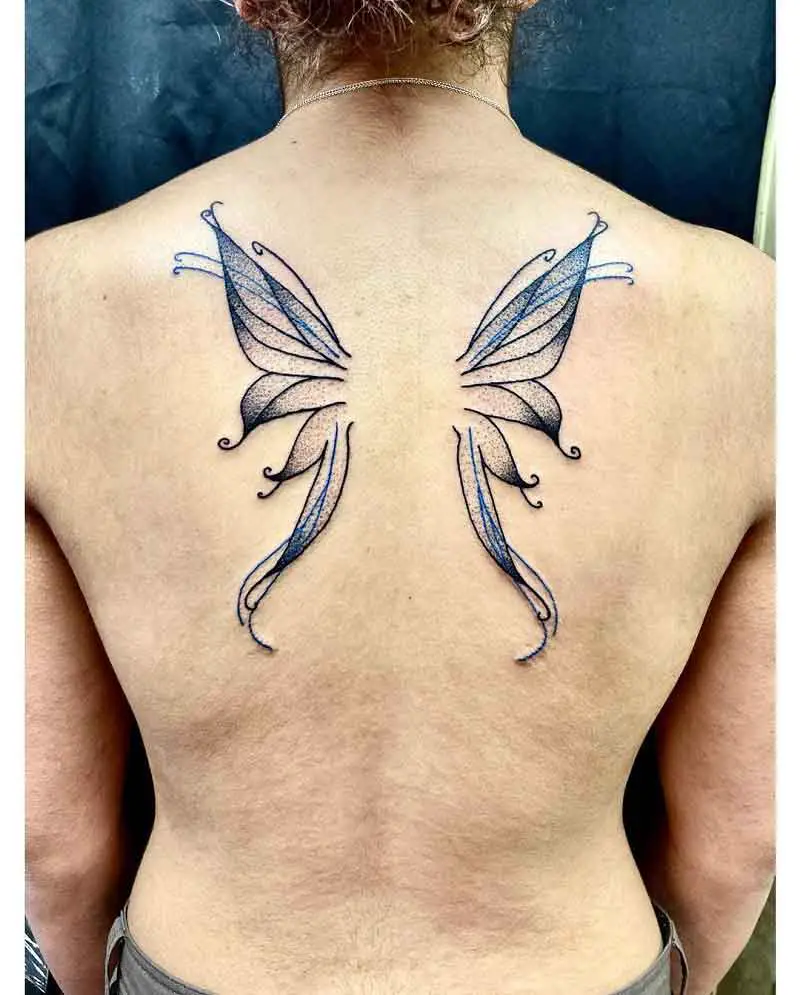 Conclusion
And that's a wrap! Yes, we are aware of the fact that this was very overwhelming but if you want the perfect fairy tattoo on your body, you're going to have to go through this long list of designs and pick the one that you're actually going to be satisfied with.
After that, you will just have to consult your tattoo artist and make sure they're fit for the job or capable enough to get you the design that you desire. Once you've completed that step, you will be ready to get your first/ next fairy tattoo.
Good luck!
Frequently Asked Questions
What Does A Fairy Tattoo Mean and Symbolize?
Fairy tattoos often symbolize beauty and child-like innocence.
What Size To Go For When It Comes To Your Fairy Tattoo?
These tattoos look best if they are medium-sized or small-sized.
What Is The Average Price Point For Your Fairy Tattoo?
Fairy tattoos are quite pricey. A smaller fairy tattoo will cost you $200.
Can Guys Get Fairy Tattoos?
Guys can get fairy tattoo designs if they enjoy, appreciate and embrace their symbolism.
Which Celebrities Have Fairy Tattoos?
Britney Spears and Lily Collins have got cute fairy tattoos.
Where to place your fairy Tattoo?
The placement may vary from person to person. Typically, fairy tattoos look great on the chest, on the forearm as well as on the thighs.