The first bond you made was the one with your mom when you were in her womb. And the awesome mother and son tattoos we have listed in this article honor that beautiful and eternal bond.
You might have seen parents that are disagreed with kids getting tattoos but to your astonishment, there are moms who enjoy matching tattoos or who like to honor their children by getting inked for them. Well, you can consider these tattoos as one of the ways to show love.
MEANINGFUL MOTHER AND SON TATTOOS TO DEFINE LOVE
Although the sky has no limit when start looking for matching tattoo ideas. However, in a case of matching mother and son tattoos, it is better to consider the bonding. The best way to show the connection is marking the birth date, the baby's image or any special lettering that create nostalgia.
Many times, mothers and sons even choose similar object arts or any specific symbol to make it more personal and meaningful. If you have decided to get a special tattoo for your most wonderful relationship, then we have this creative list of mother and son tattoos to spark your inspiration.
#1: POOH BEAR AND QUOTE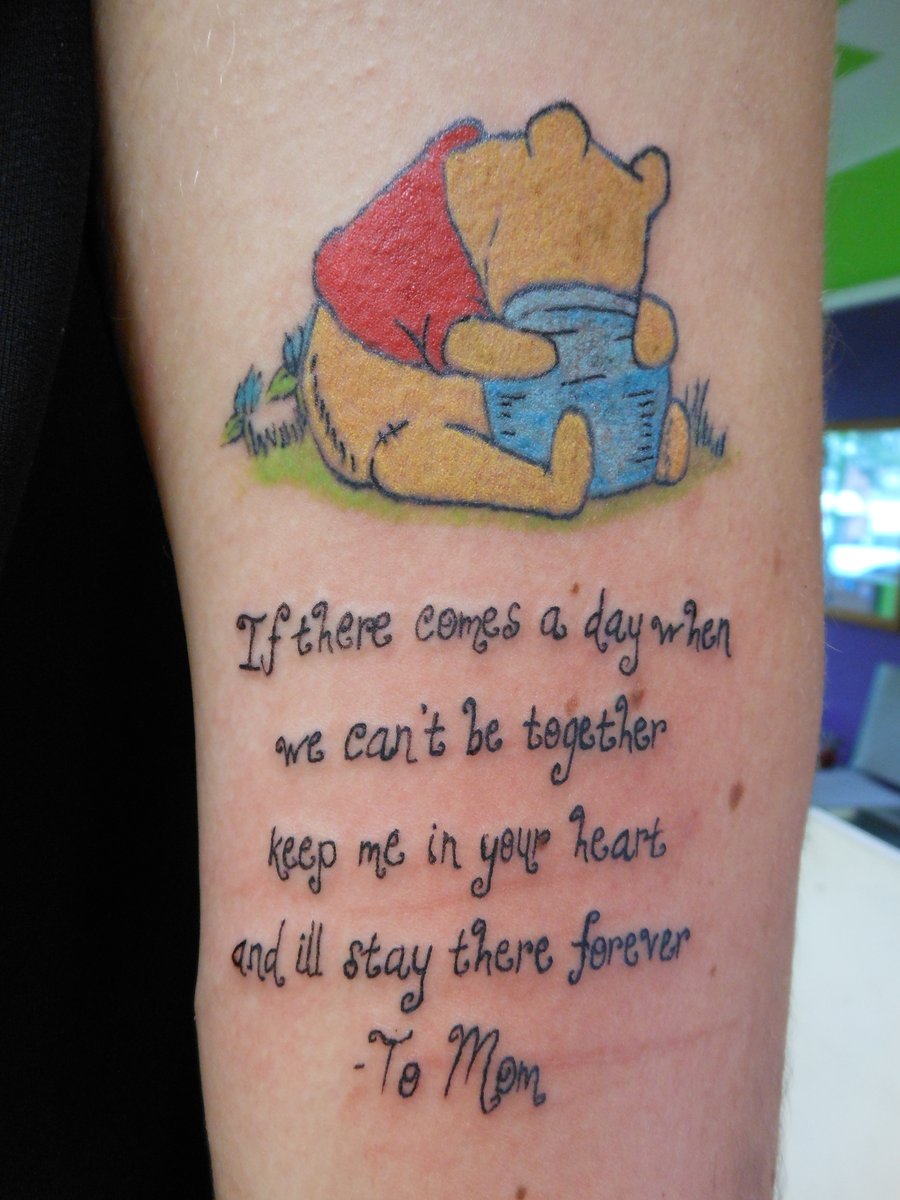 This is a cute example of mother and son matching tattoo. It has Winnie the Pooh and Piglet hugging each other with a quote for mom. You can customize this idea with your choice of cartoon characters and quotes. Anything that explains about your childhood memories is wonderful for matching tattoos.
#2: MATCHING FLOWER TATTOO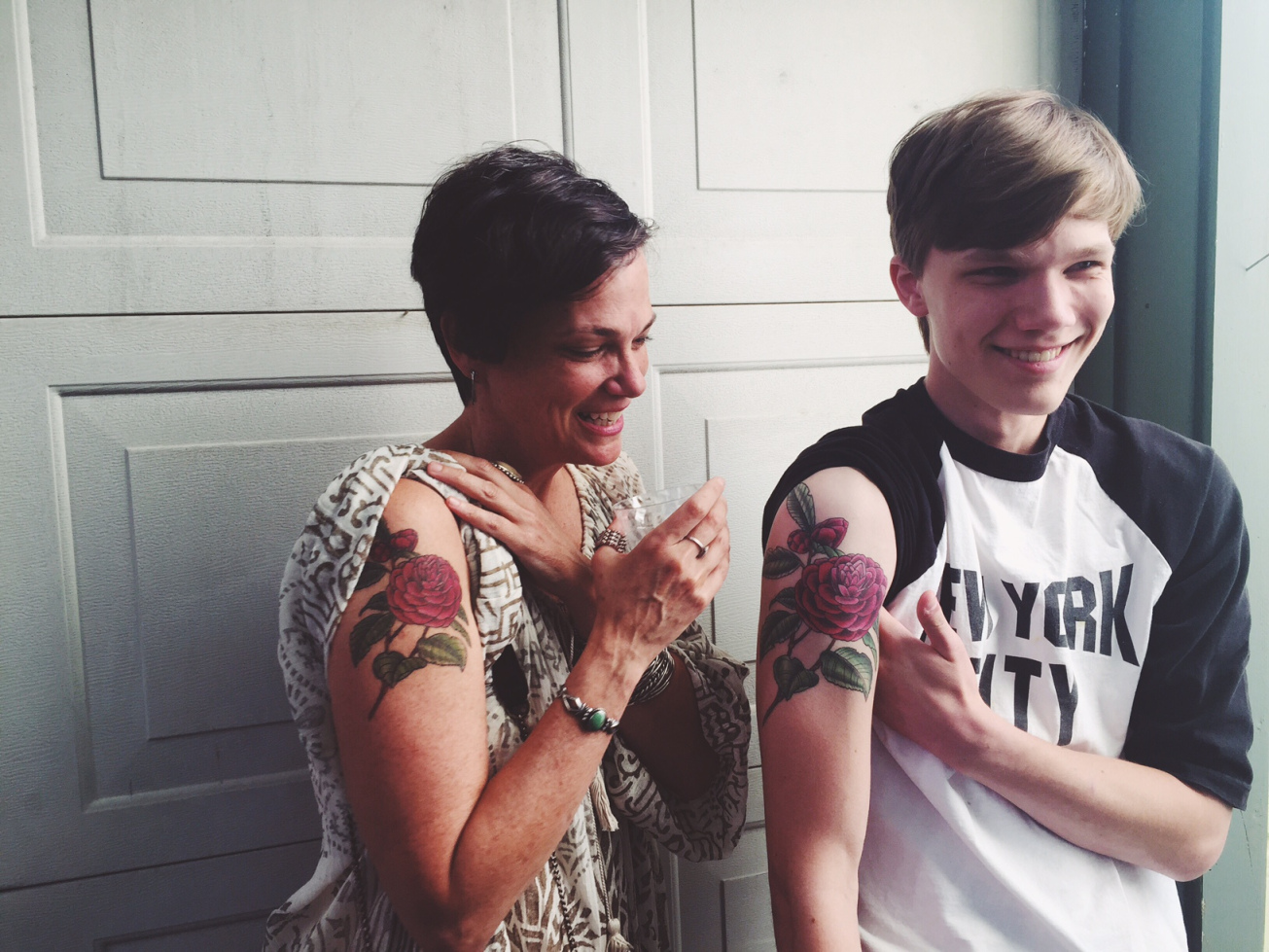 Here both the mom and the son have got matching flower tattoo on upper arm. Like the image, the placement of your tattoo can also make it more significant.
#3: COLORFUL KOI TATTOO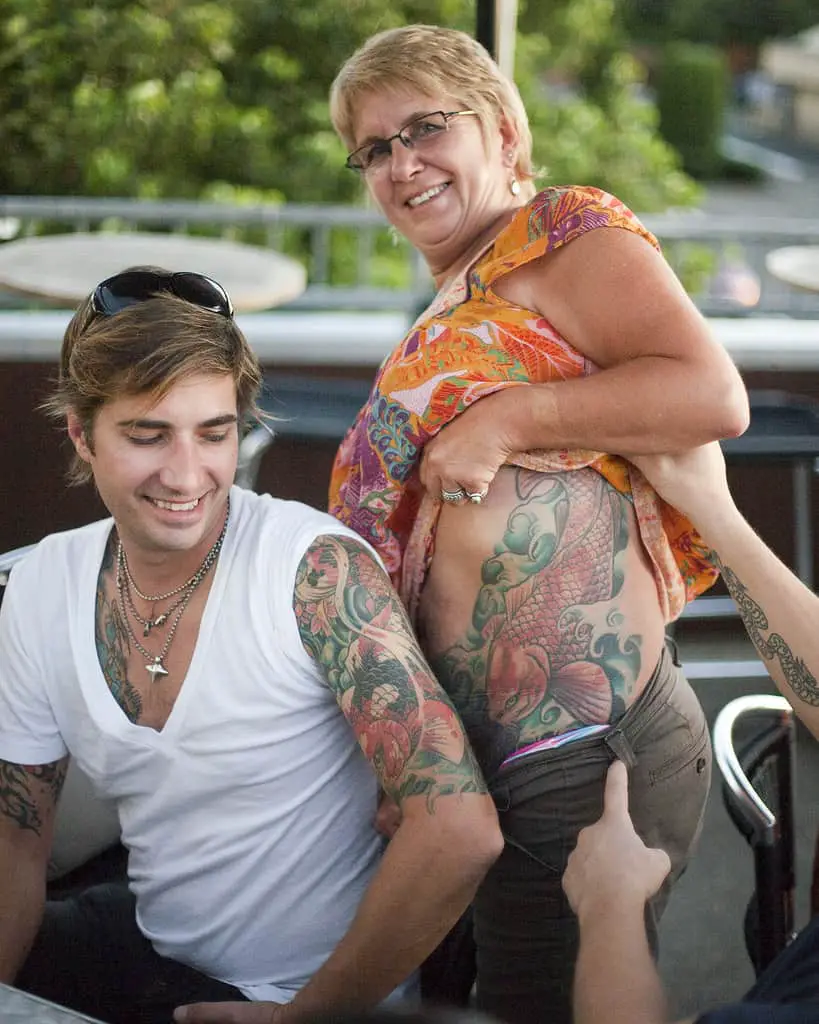 Wow! Those are pretty elaborative and exquisite tattoos. Koi fish is considered auspicious in Japanese culture and is a very popular choice for tattooing. We love the intrinsic detailing and the use of colors in these koi tattoos.
#4: CRAWLING BABY AND MOM TATTOO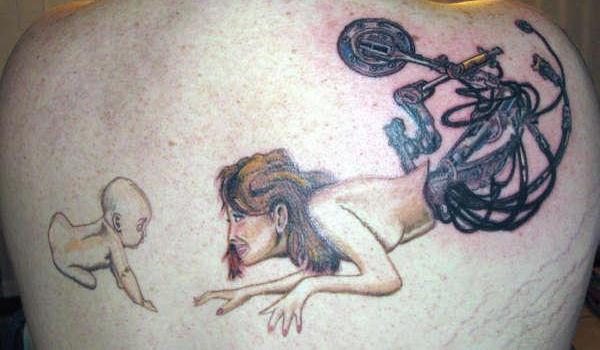 We are a little ecstatic about the meaning behind this tattoo but that doesn't stop us admiring it. In fact, we love how the artist has drawn the images. They feel as if both baby and mom are crawling towards each other. Don't know about the mechanical bottom half of the mom's image.
#5: PORTRAIT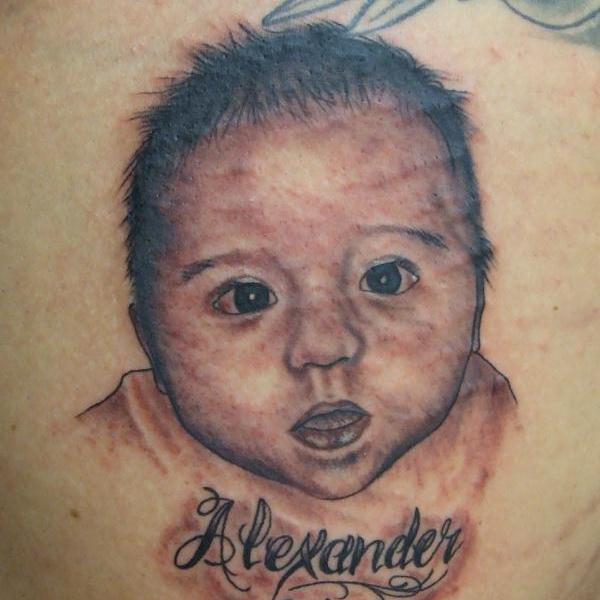 Your little one can't stay little forever, or they can? Well, this lovely portrait tattoo is an ode to your love for him. You can add the name or his birth date for more detailing.
#6: WARM CUDDLES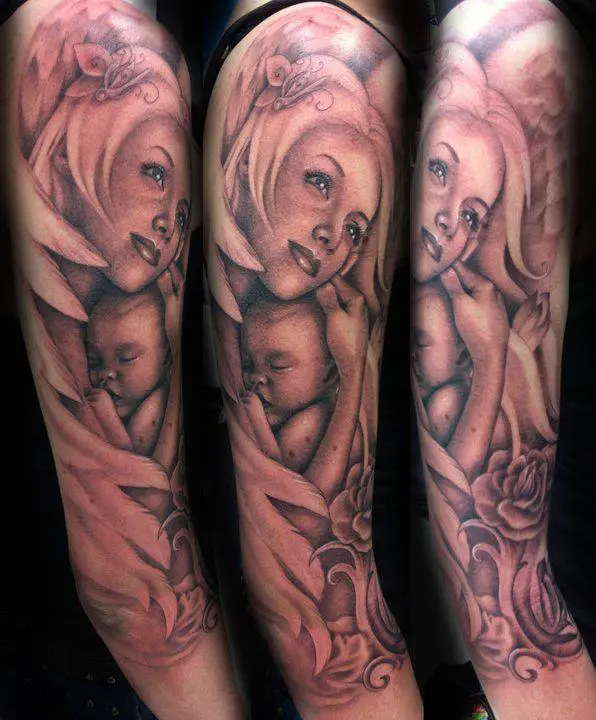 There is no better place to relax than mother's arms. This wonderfully done tattoo is best represents the thought. We are completely in love with the detailing and hats off to the artist who made it so lively.
#7: 3D PORTRAIT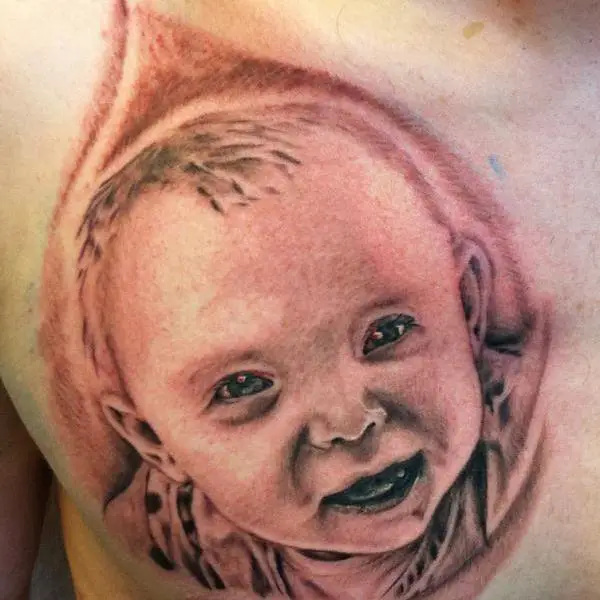 This is another adorable example of a portrait tattoo. Just see the eyes and smile of the baby. It feels as he will crawl to you and cuddles in no time.
#8: FLOWER AND QUOTES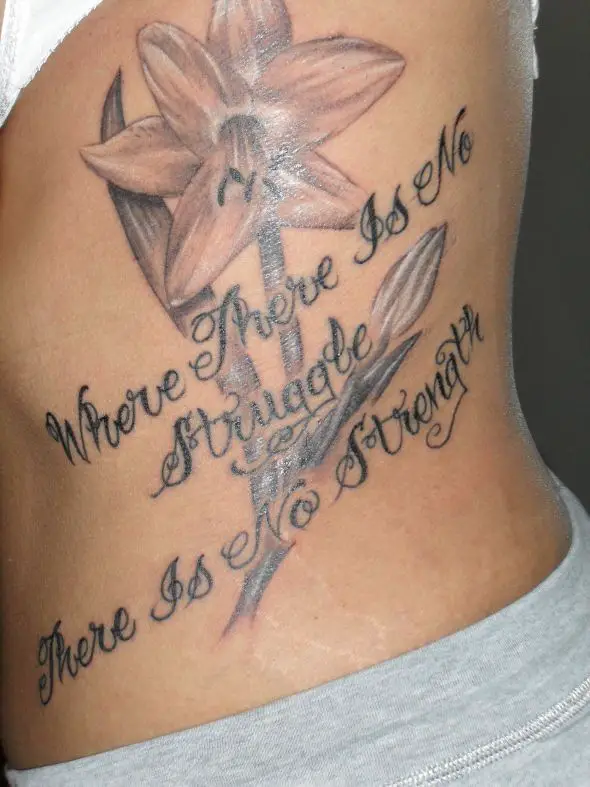 This is a nice side tattoo for any mom. It has a flower in the background with a very meaningful quote. "Where there is no struggle, there is no strength". Only a mom can understand the depth of the lines because she bears immense pain to bring her child to life.
#9: IN MY HEART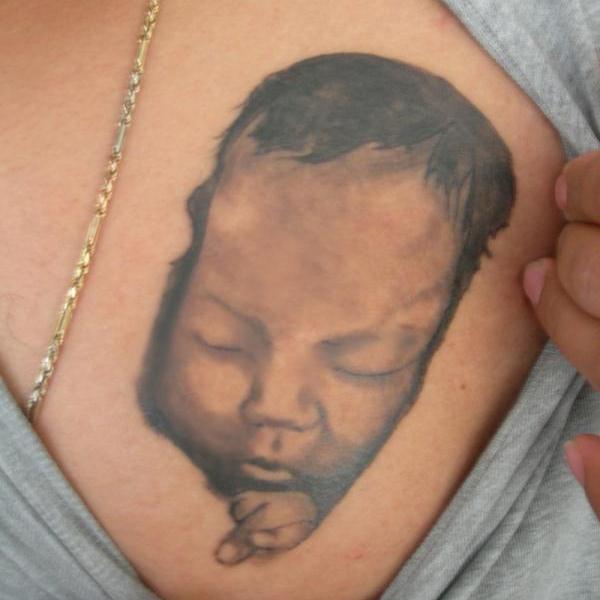 The sleeping baby tattoo is done very beautifully. It has a 3D effect and the placement is just near the heart. So it feels as if the baby is wrapped in mom's warm blanket and sleeping cozily.
#10: BABY HOLDING MOMMY'S FINGER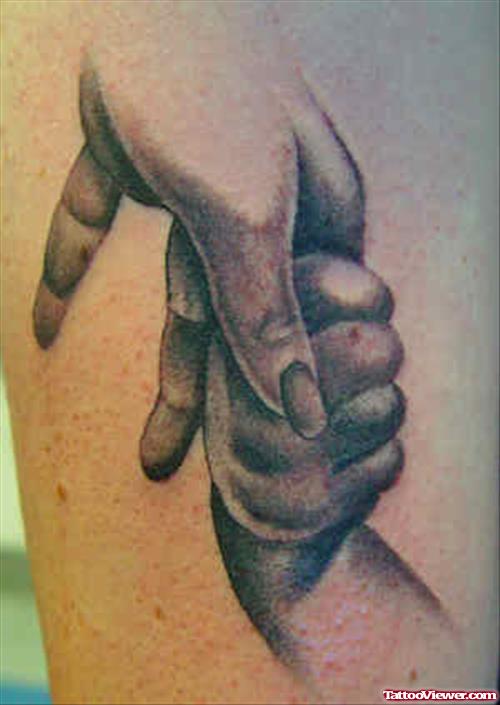 Isn't this a very realistic tattoo? It has done nicely and clearly. You can even feel the little puffy hand tightly gripping mom's finger. With such a tattoo, you can immortalize a special milestone of his life – his first step, and add a date to it.
#11: THE LITTLE ANGEL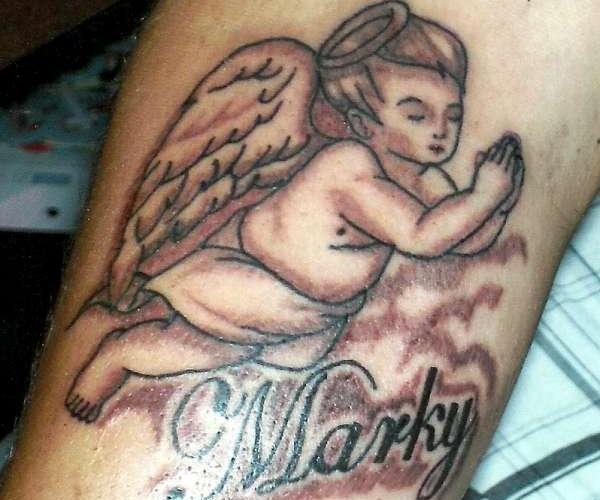 Babies are angels given to moms by god because the almighty know only moms can best take care of the little bundles. This little angel tattoo with a name is a thoughtful idea for mother and son tattoos.
#12: THE TREE OF LIFE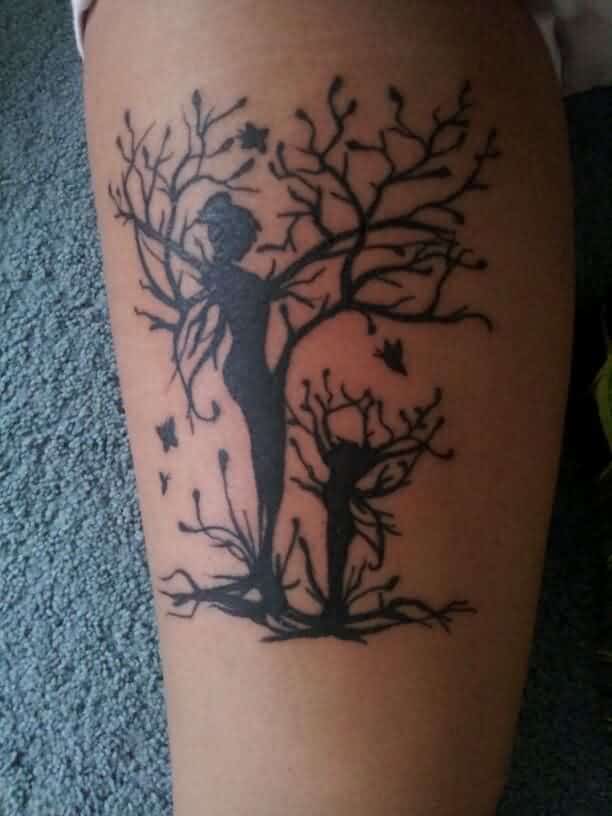 What an interesting tattoo! Both mother and child are depicted as trees that are grounded to same soil and have multiple branches.
#13: A PORTRAIT OF UNFORGETTABLE MEMORY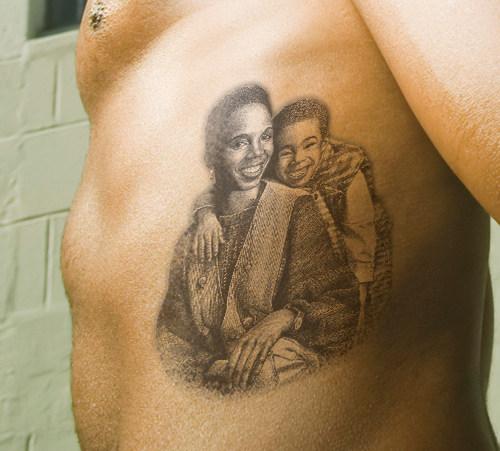 Isn't this tattoos looks like a pencil painting on a canvas? However, in reality, it is a moth tattoo done with utmost precision. It seems as if the artist has immortalized an unforgettable memory.
#14: ETHEREAL TATTOO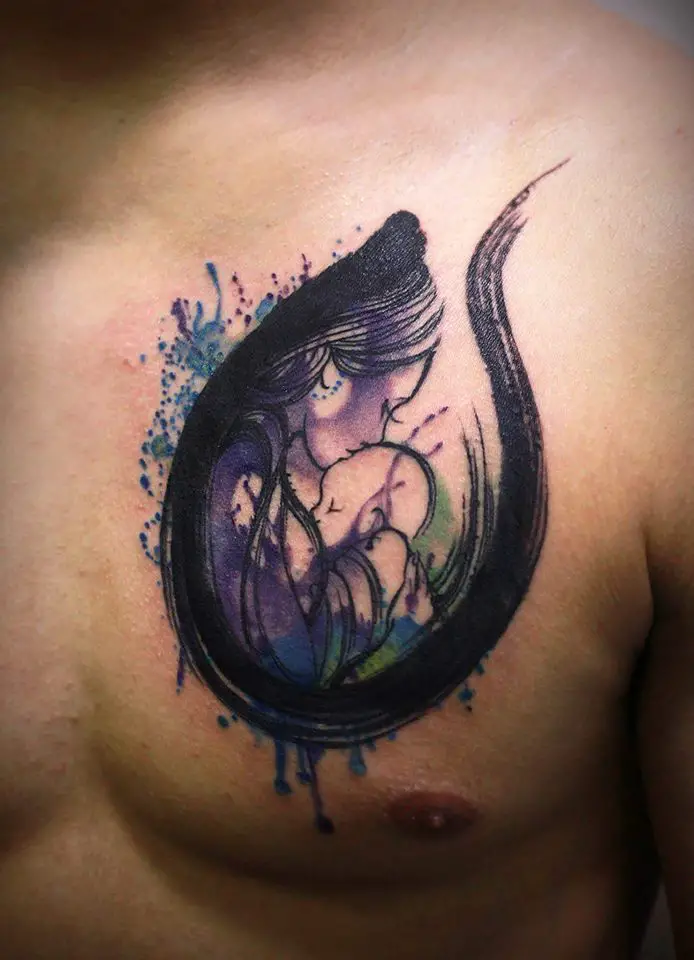 There is nothing more peaceful and satisfying than holding your baby and being held by your mother. This tattoo of mother and child has brilliantly captured the meaning in its finely done water painting style detailing.
#15: THE BEST MOMENTS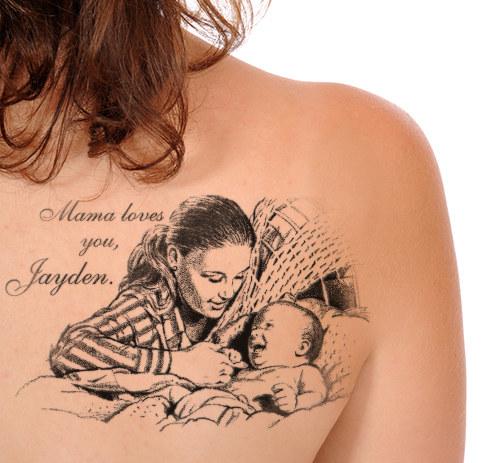 For a mom, seeing her baby smiling, laughing, and acknowledging her presence for the first time is beyond expression. Therefore, a tattoo like the above one is very special as it reflects those emotions efficaciously.
More mother and son matching tattoo ideas
#16: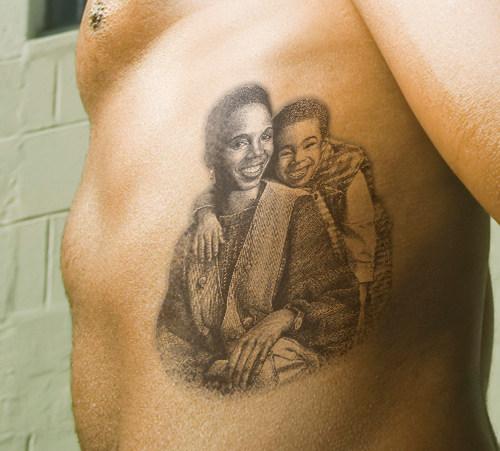 #17: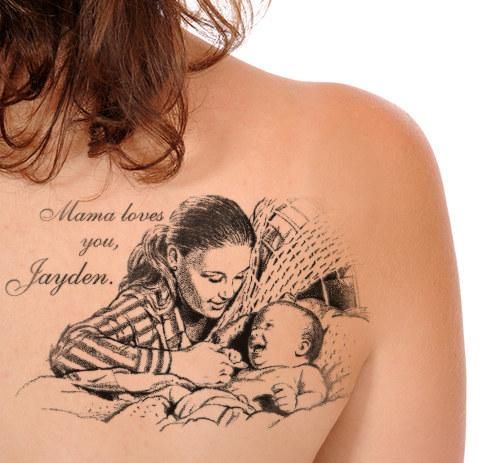 #18: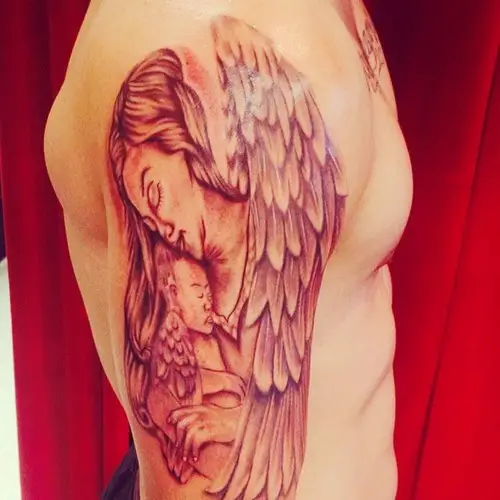 #19: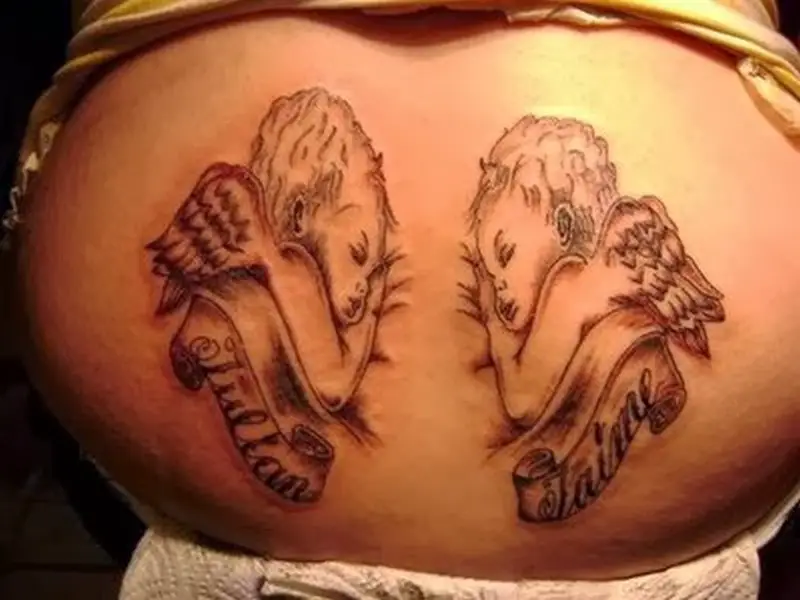 #20: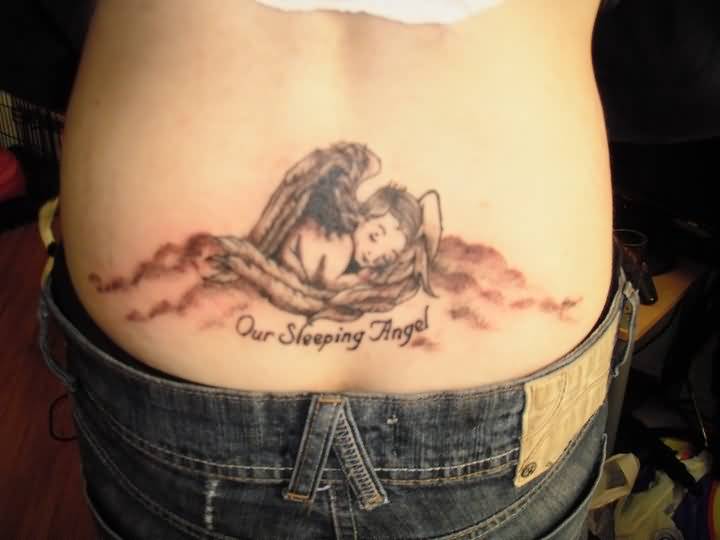 #21: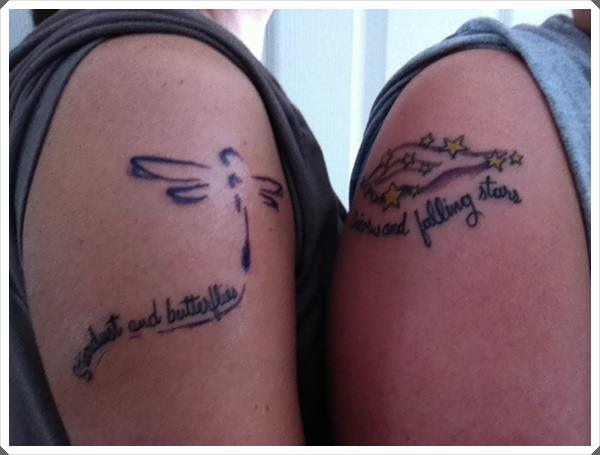 #22: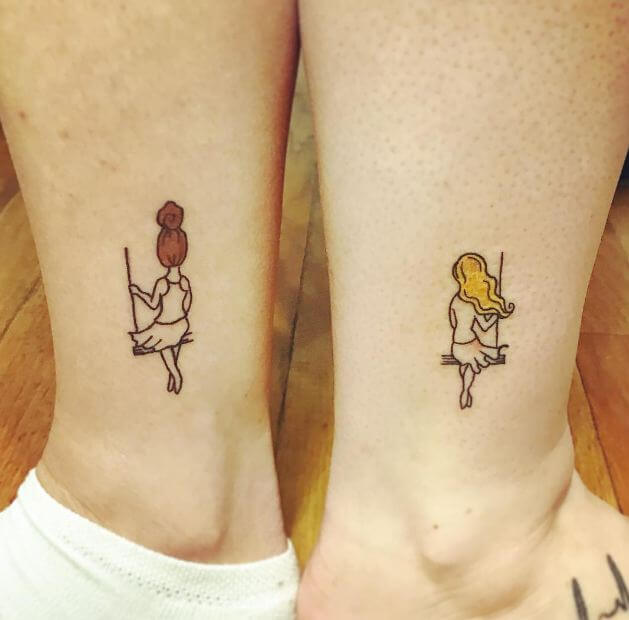 #23: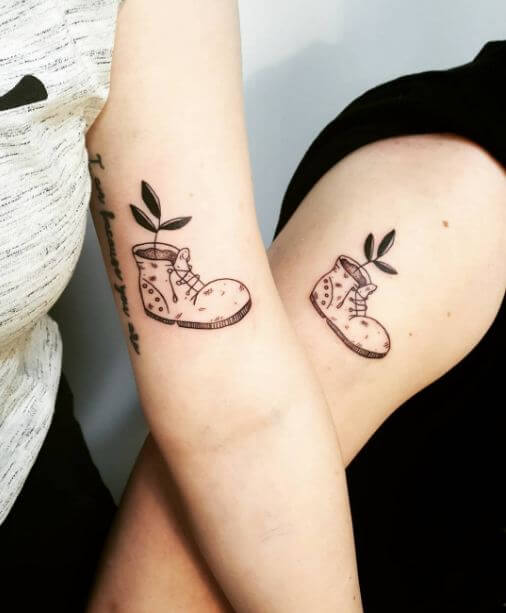 #24:
#25: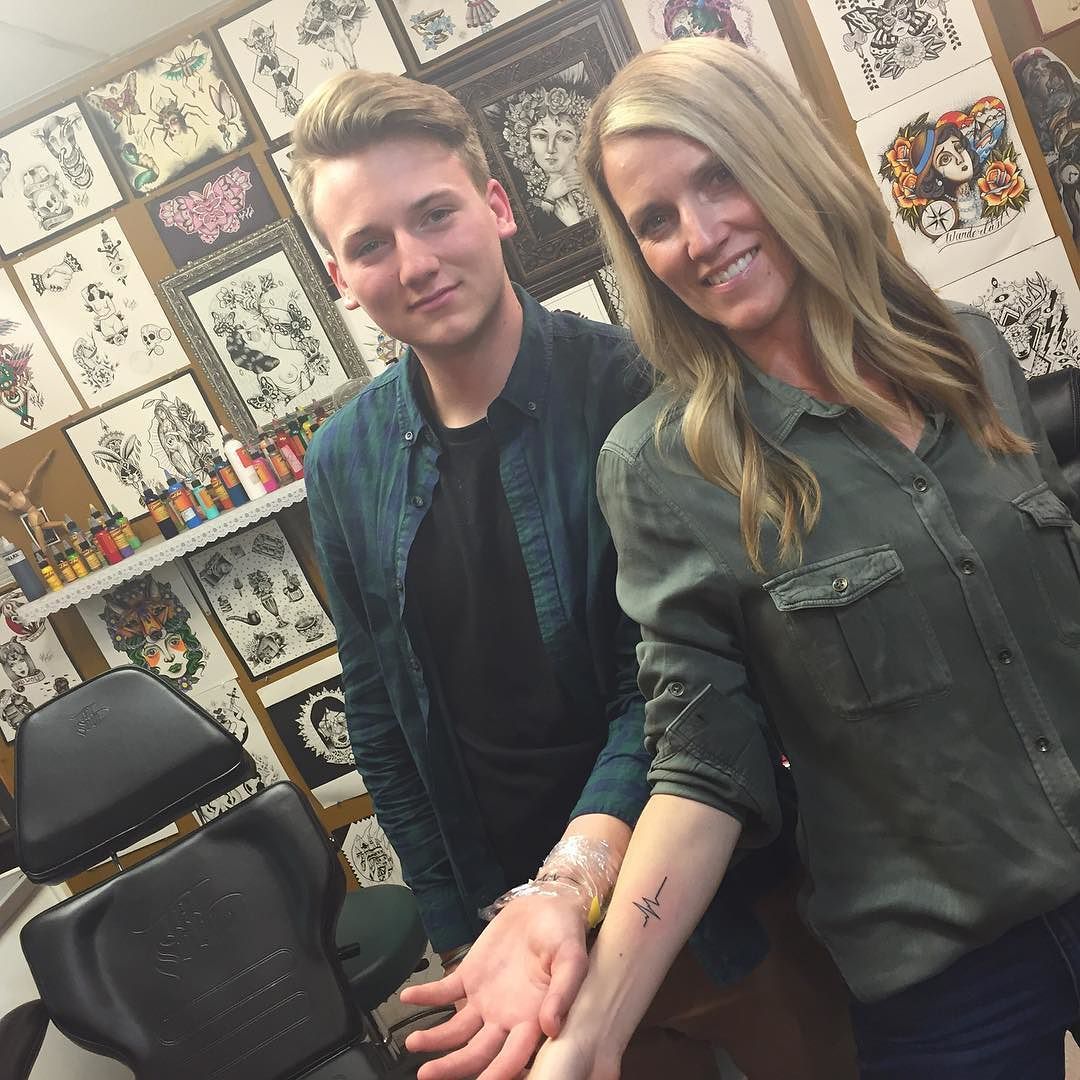 #26: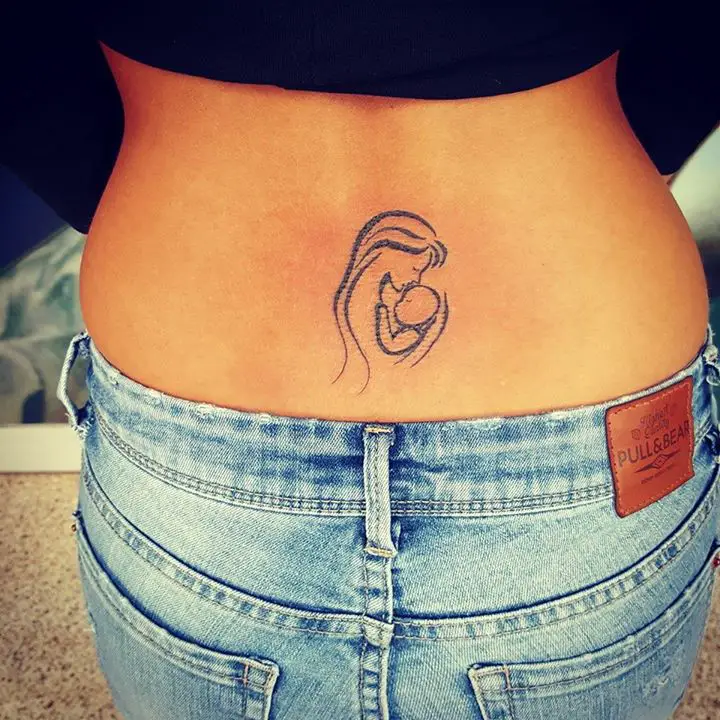 #27: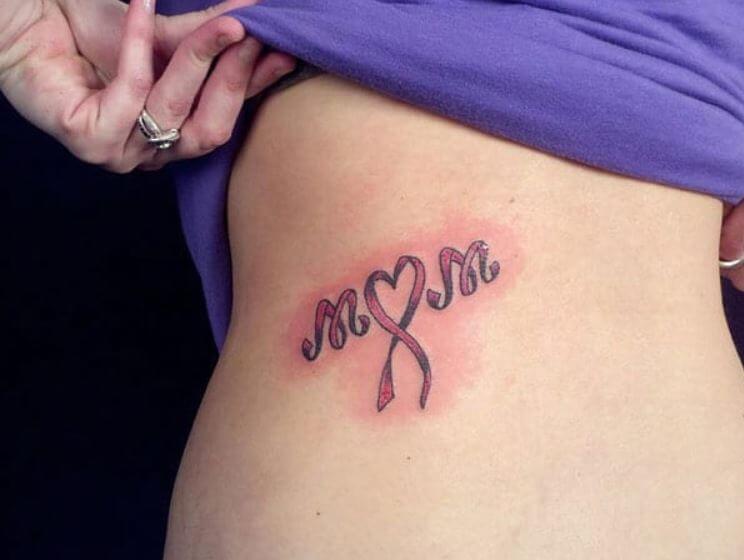 #28: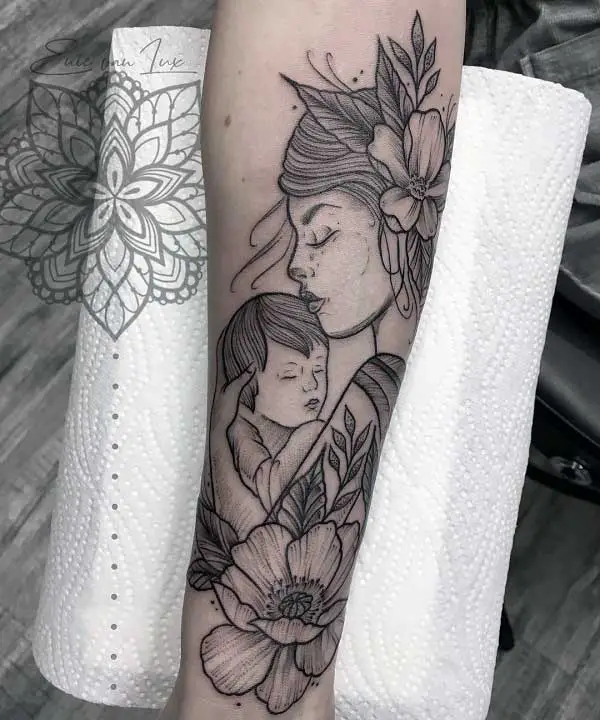 #29: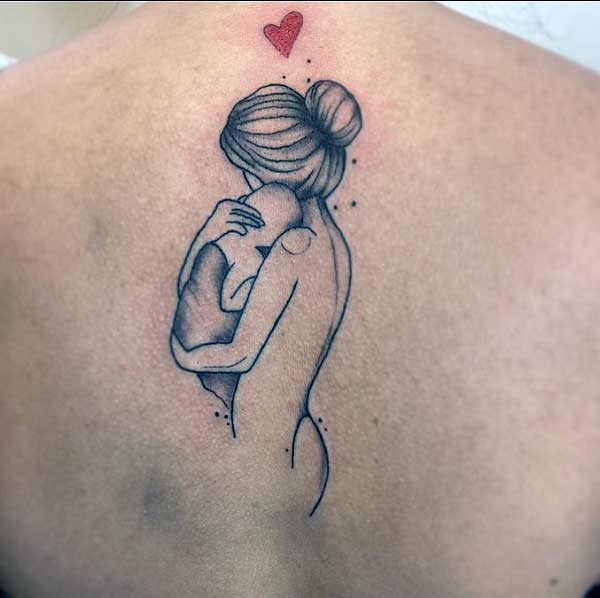 #30: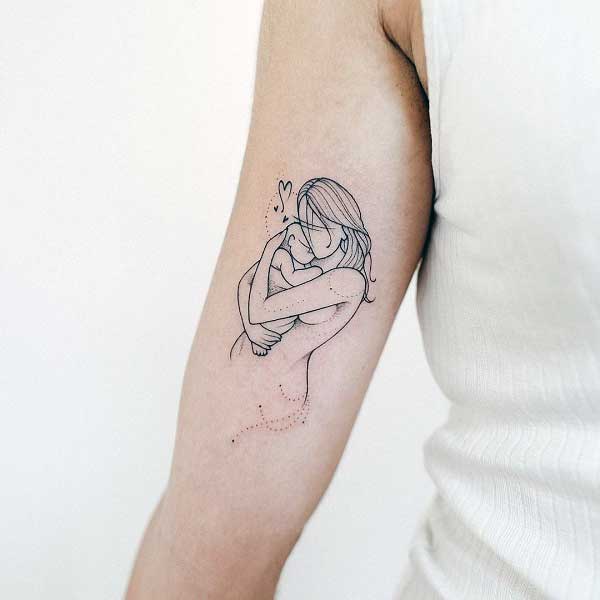 #31: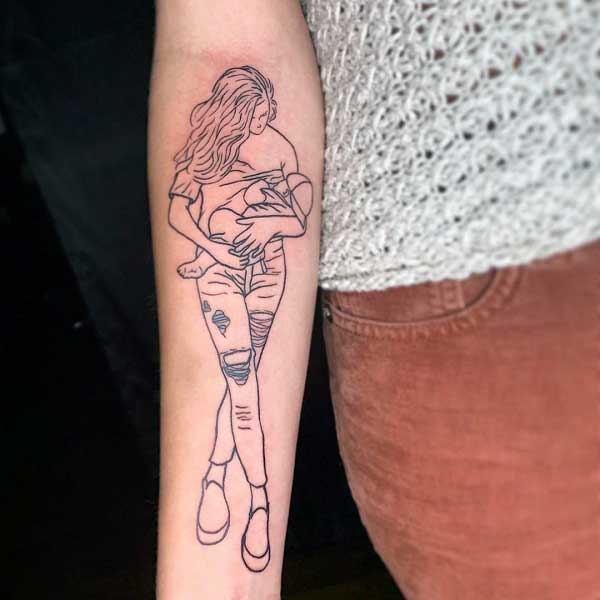 #32: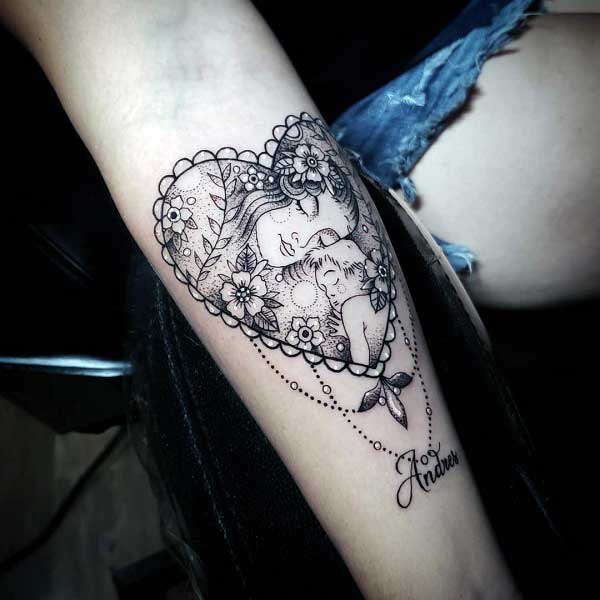 #33: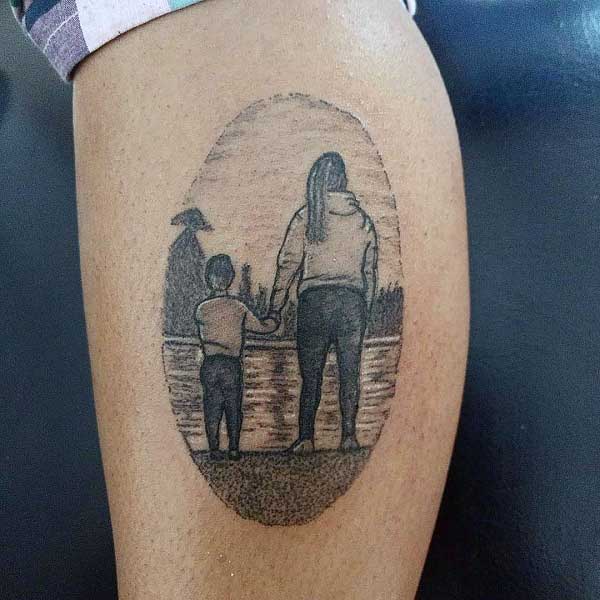 #34: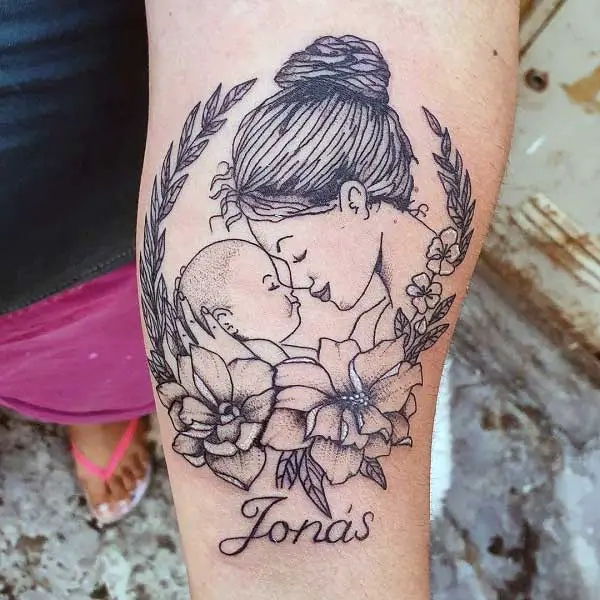 #35: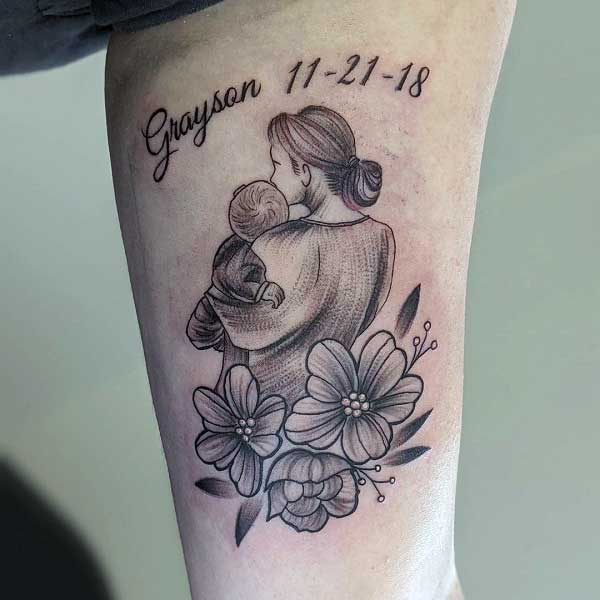 #36: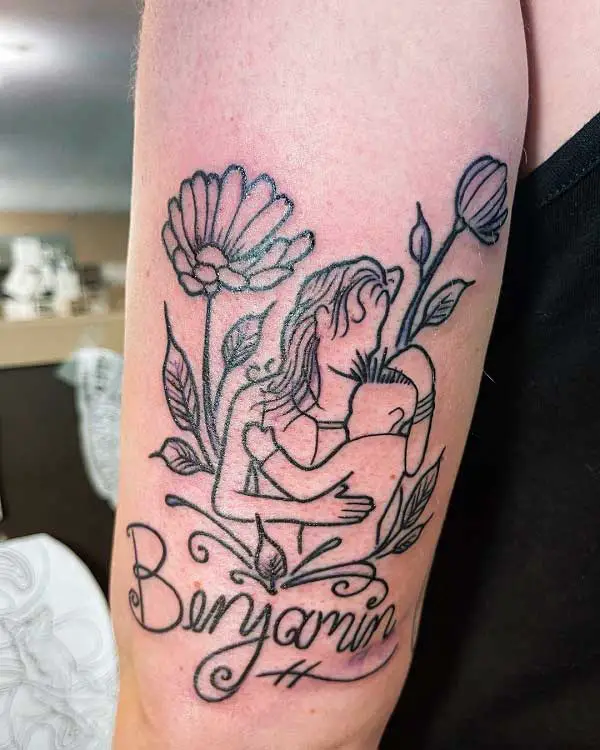 #37: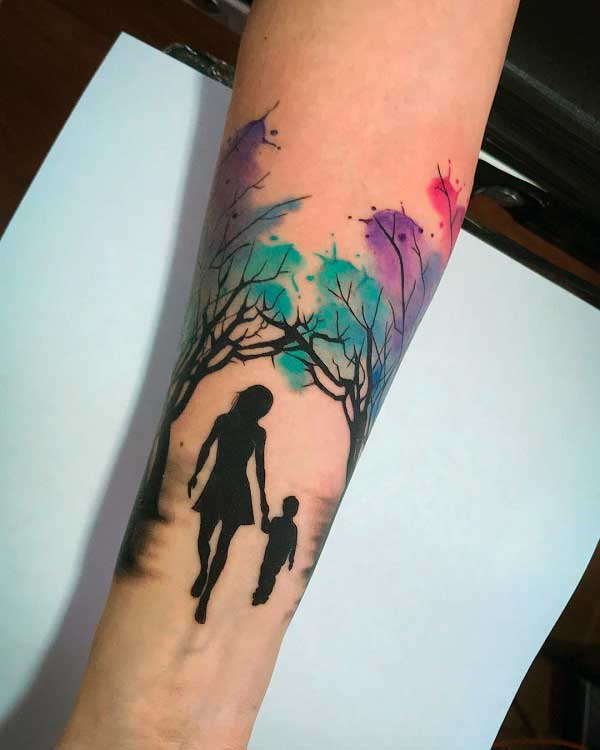 #38: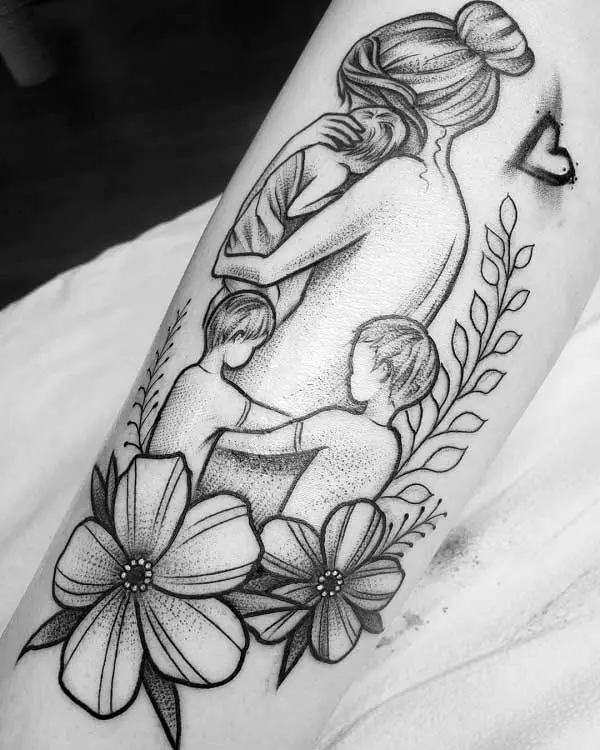 #39: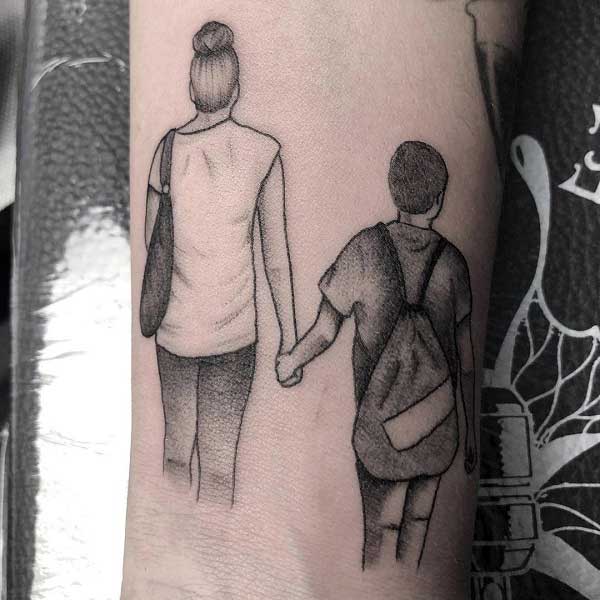 #40: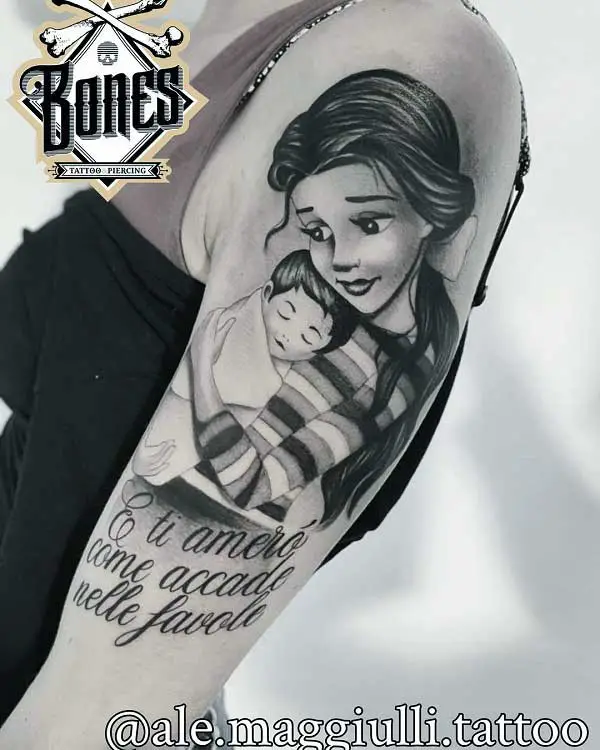 #41: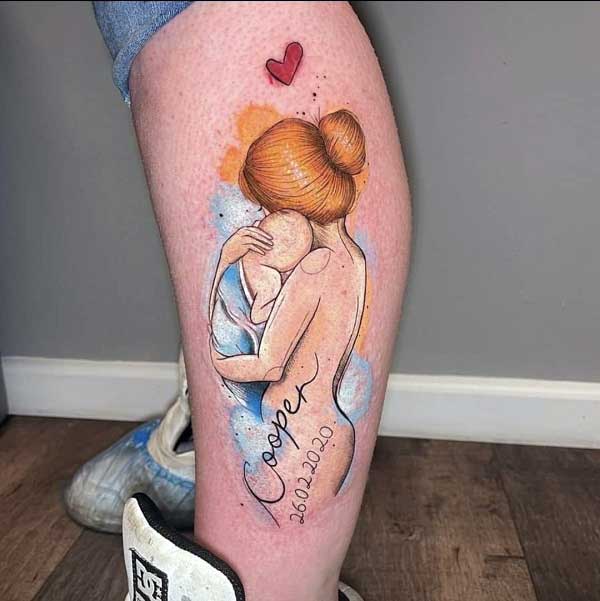 #42: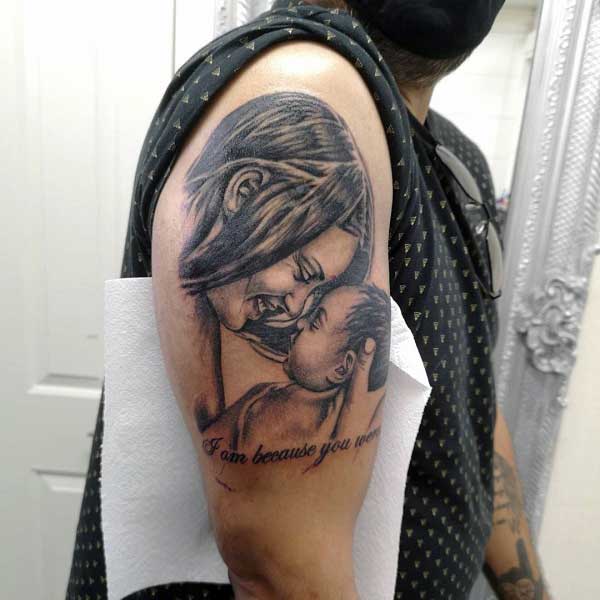 #43: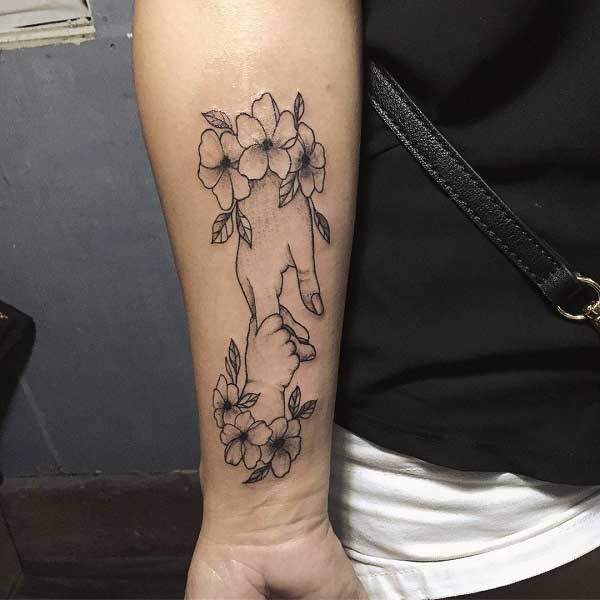 #44: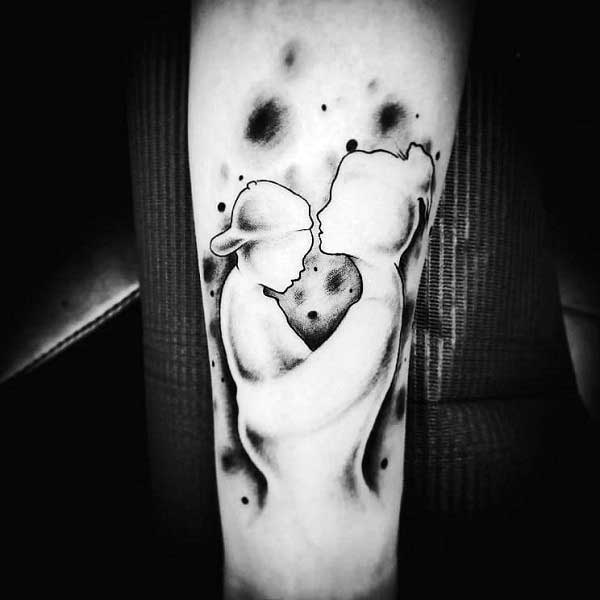 #45: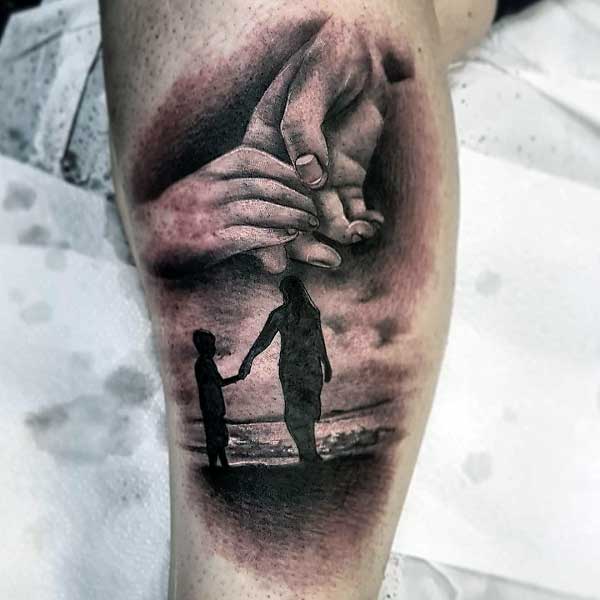 #46: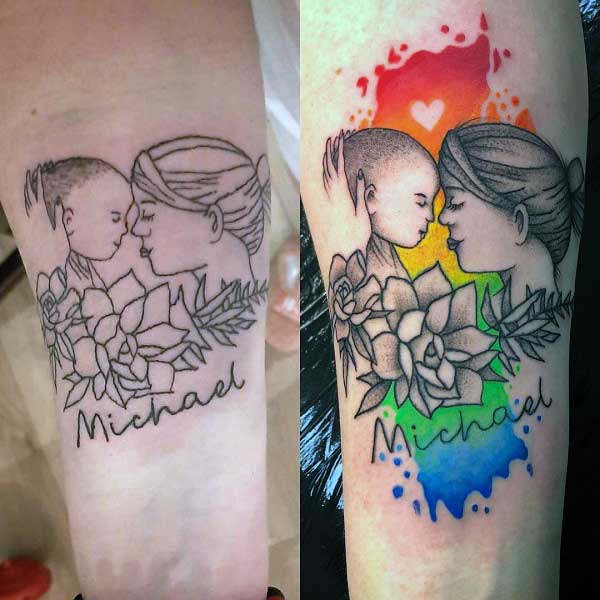 #47: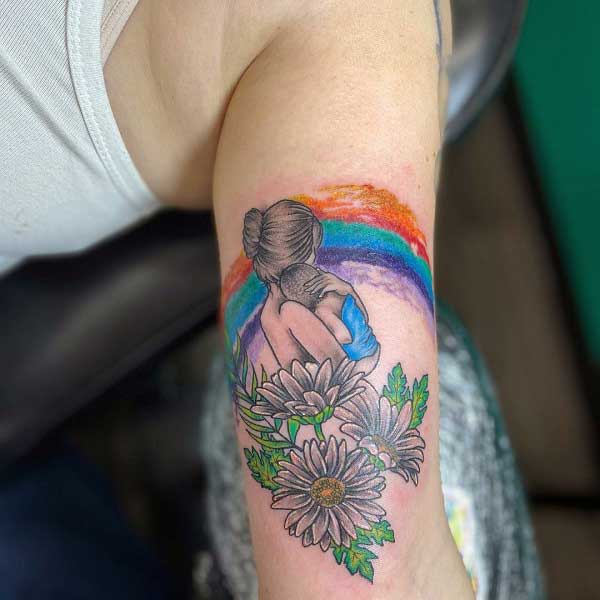 The bond between mother and son is all about little, unsaid things and the moments they spend together. It's all about the outing to the backyard, catching butterflies and listening to her lullaby. The designs listed above best represent the purest form of love between a man and a woman and thus become a precious work of art.
Do tell us which of these tattoos touch your heart the most and why. And what is your idea for mother and son tattoos?