Teardrop tattoos are a perfect way to memorialize the loss of someone, or they can be a way to mourn the loss of someone in your life. 
If you are considering getting one of these tattoos, you'll want to understand the meaning of a teardrop tattoo. 
This blog will give you all the meanings and designs needed to get your teardrop tattoo.
What is the meaning of a teardrop tattoo?
Traditional teardrop tattoos are small tattoos shaped like teardrops near one or both eyes. In gang and prison culture, tattoos often signify imprisonment, humiliation, or murder. Some people get such a tattoo as a sign of grief or loss.
Here Are The Best 79 Teardrop Tattoo Meanings And Designs Ideas To Guide You:
Teardrop tattoos can serve as a reminder of a past love or loss. They can also remind a loved one that has passed on. Here are some of the most popular teardrop tattoo meanings and designs.
Teardrop Tattoo Under Eye
If you are looking for a teardrop tattoo design idea, you might consider getting the teardrop tattoo under the eye. The design is simple and can be done on the eyes, cheeks, or bottom lip.
Break Up Tear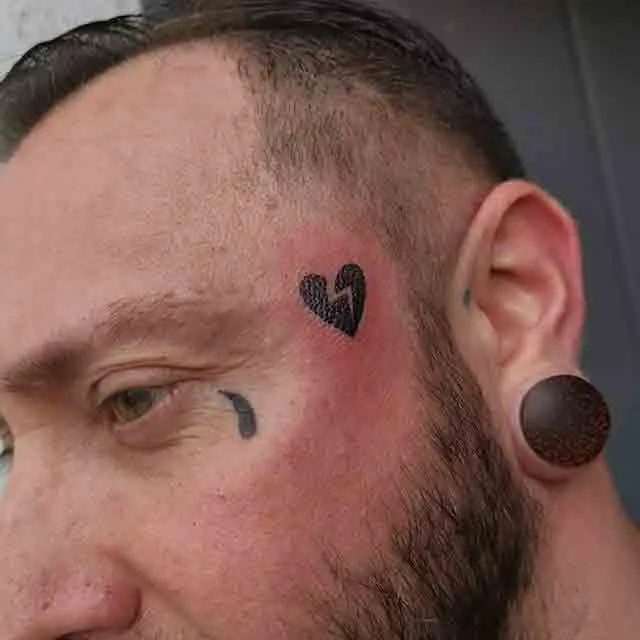 A big tear comes from a man's eye and has a broken heart beside it. I think he faces a terrible breakup with his girlfriend or wife. The teardrop tattoo shows how much he misses her.
2. One Tear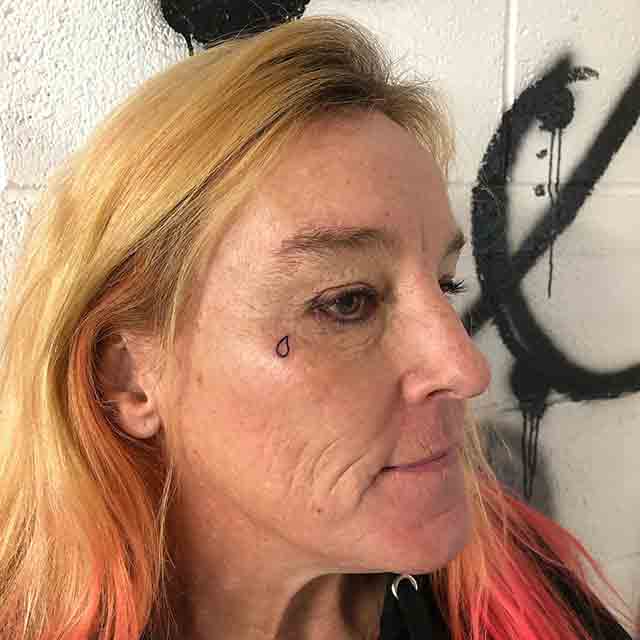 Most people have only one true love. This old lady lost that one love. She still remembers him with her one tear tattoo. We also become emotional to see this teardrop tattoo.
3. Blue Tear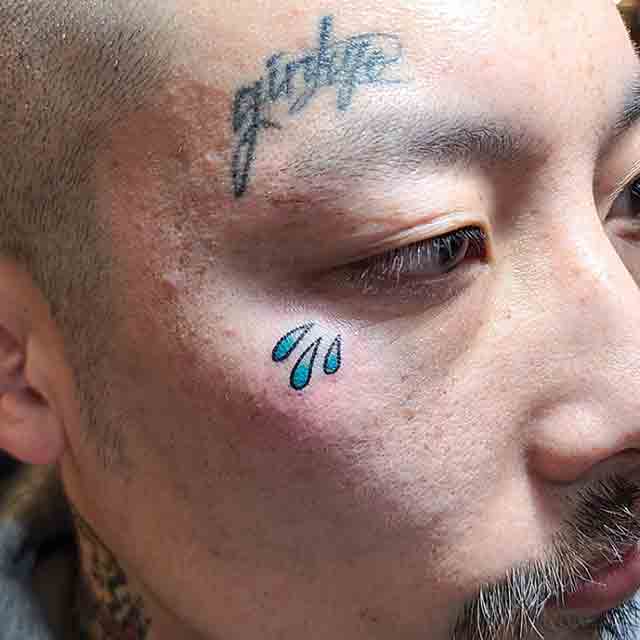 Three tears come out from a man's eye, which is blue. The blue tear tattoo shows the massive pain of a man's heart, a pain that is big like an ocean.
4. Rain Drop Tear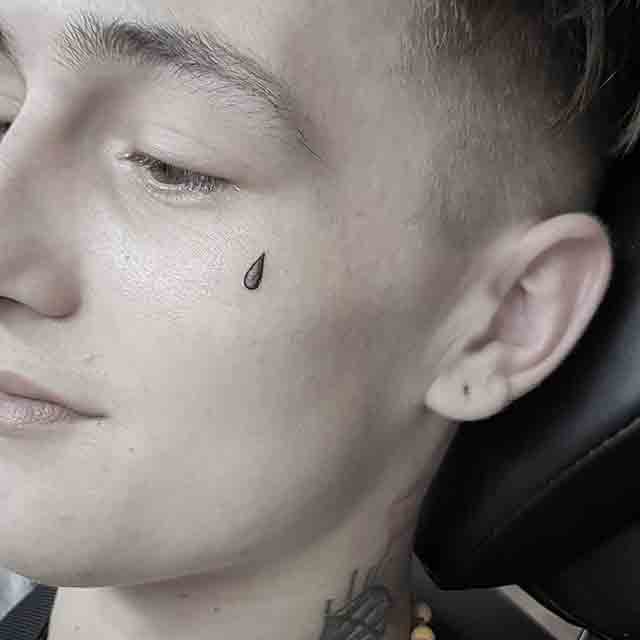 It is a tear tattoo on the side of a boy's face, but it isn't close to his eye. The Raindrop Tear teaches that pain and sorrow become elements with time.
5. Motion Tear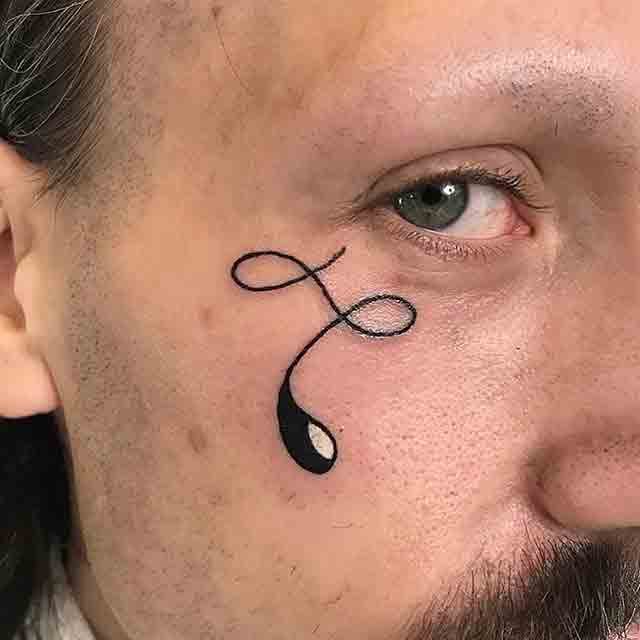 There is a big teardrop marking a line of dropping and a light reflection on the drop. The Motion Teardrop tattoo reminds you that something terrible happened recently.
6. Cry Boy Teardrop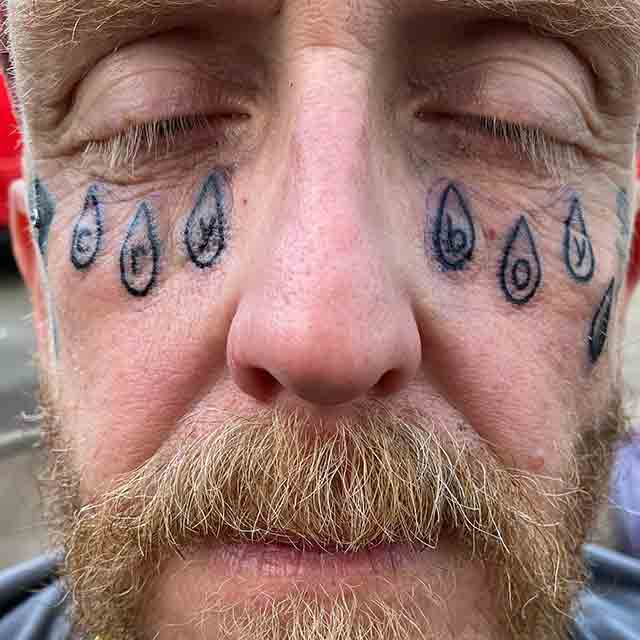 An older man who has never experienced happiness. He believes his life is filled with sorrow. In this tattoo, six teardrops represent six phases of a man's sad life.
7. Dark Teardrop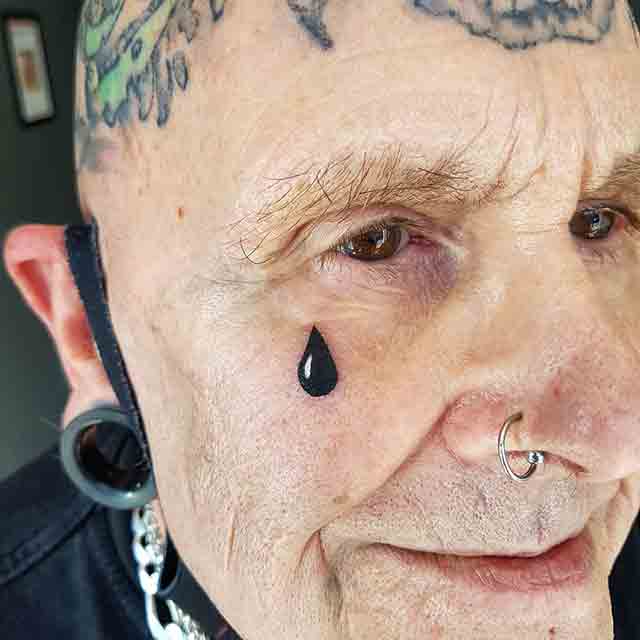 The older adult has a dark tear on his face as he recalls the loss of someone significant to him. The dark color of the tattoo and the reflection looks impressive.
8. Happy Tear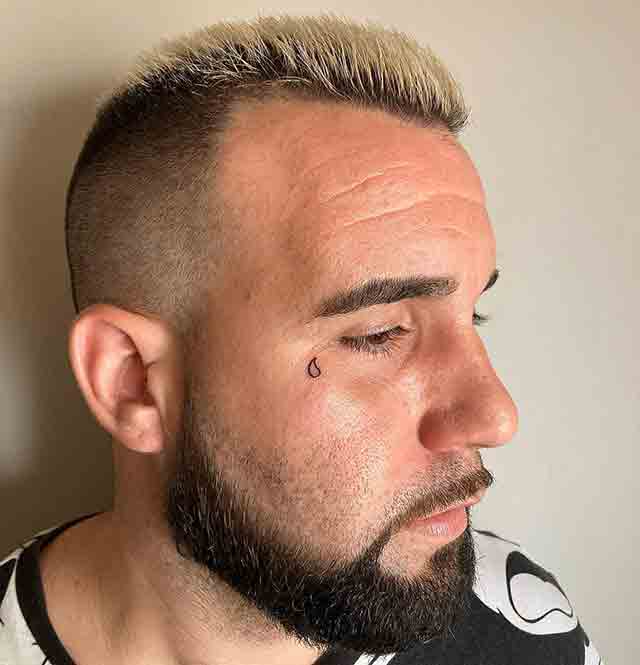 Teardrops can come for two reasons: one is for good news, and another one is for bad news. You can draw this tattoo if you are happy with something, such as the birth of a new child.
9. Two Teardrops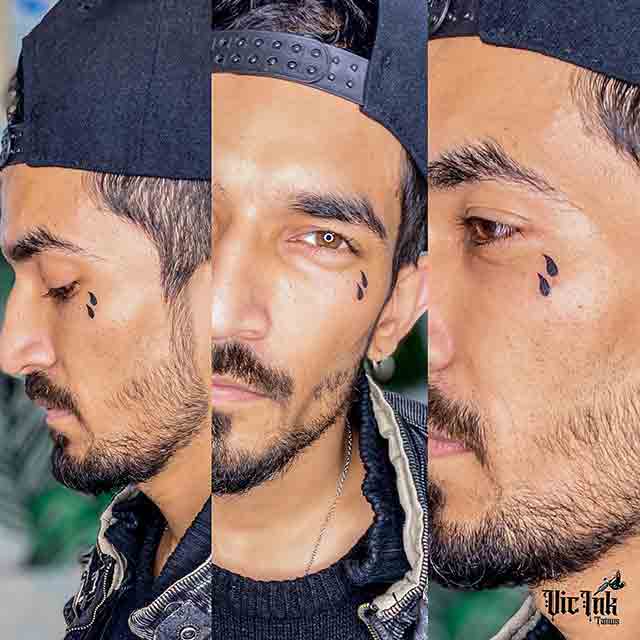 The two teardrops show a man's girlfriend cheated on him twice. Even so, this tattoo gives him hope that he will get someone who loves him truly.
10. Fury Tear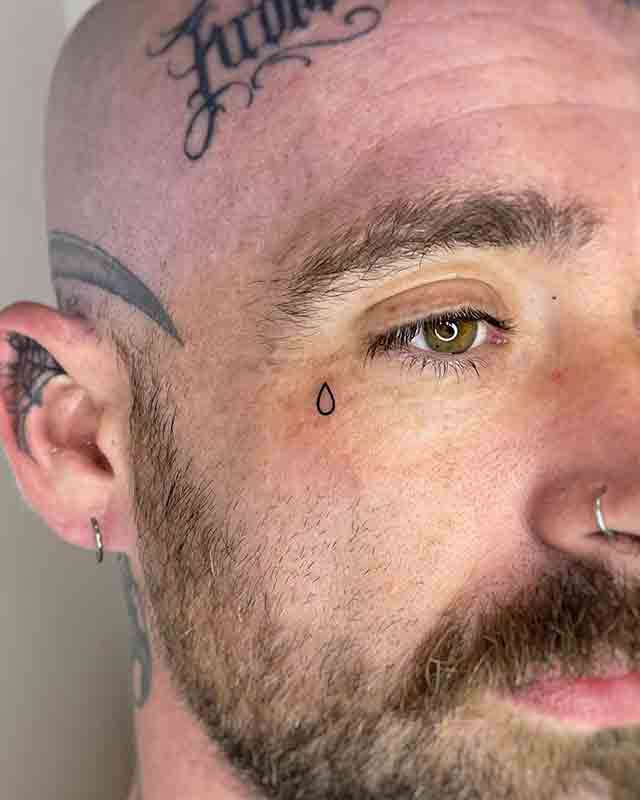 Someone gave you a heart, but you don't want those hearts to be forgotten. It is possible to show fury feelings with this teardrop tattoo.
Small Teardrop Tattoo
A tiny teardrop tattoo is a great way to express yourself. There are a lot of people that want a small teardrop tattoo to honor a loved one or to add meaning to their life.
11. Tiny Drop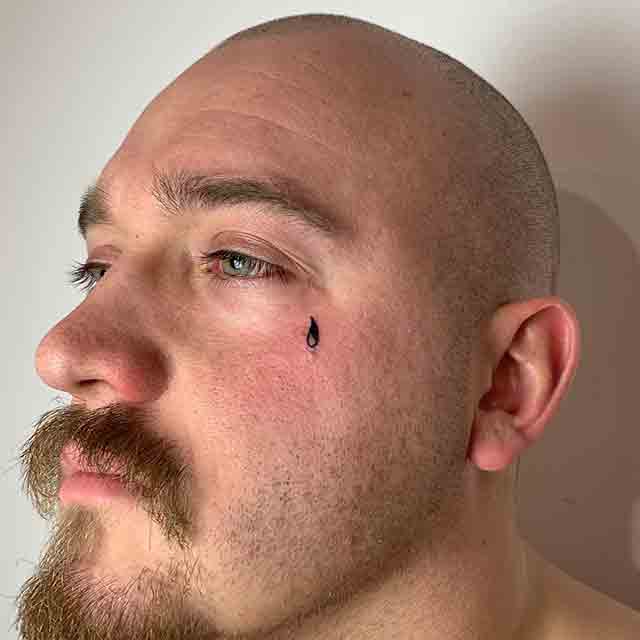 A little teardrop that is sparkling and appears to have fallen from the eyes. This tattoo indicates that something awful has happened in that man's life, and he now wishes to reclaim it.
12. Side Tear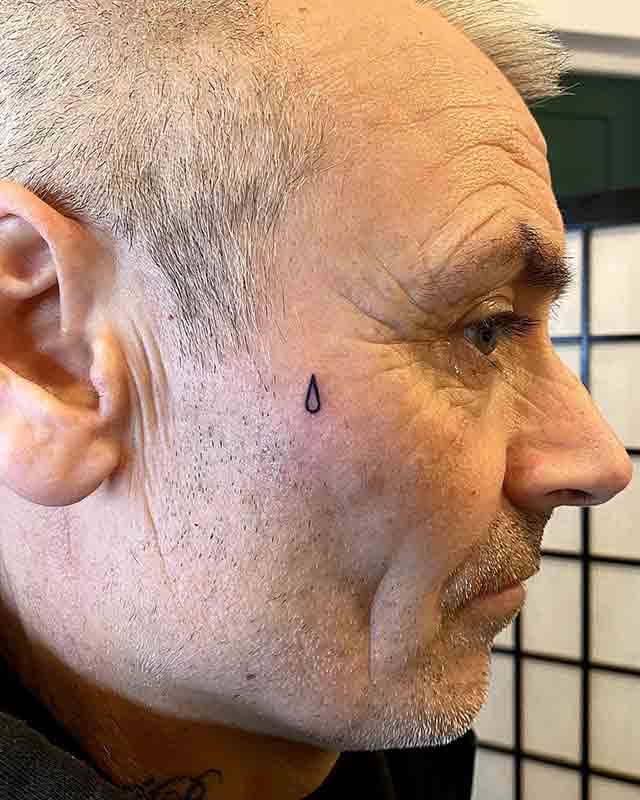 A teardrop resembles a raindrop; however, it is located on the side of the eye rather than under it. This melancholy tattoo indicates that the old guy is attempting to forget his awful, tragic past.
13. Double Tear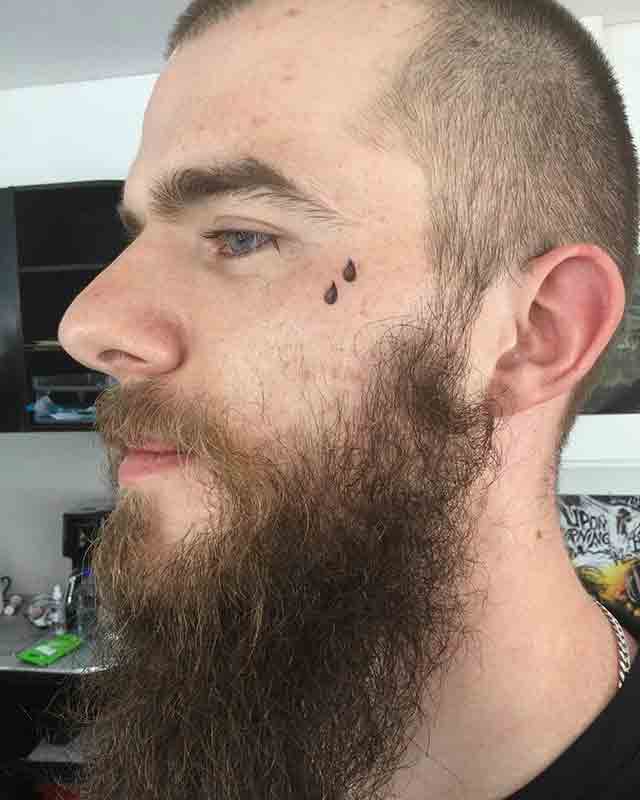 Two little teardrops fall from a boy's eye, indicating that he has lately been through some traumatic events. But he is still unable to conquer it. The symbolism of the Double Tear tattoo is profound.
14. Tear on Chest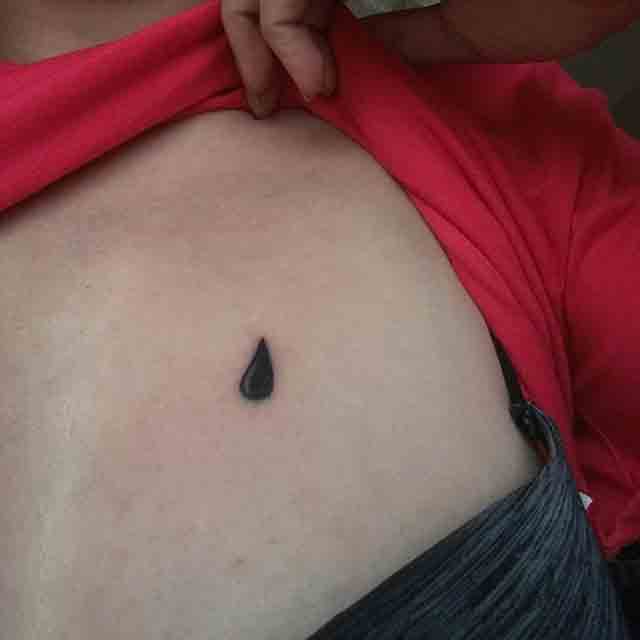 A dark shining black teardrop falling from the eyes on the chest represents a man or woman's tremendous despair. This tattoo is usually hidden under clothes, which is why it tells the actual narrative.
15. Neck Drop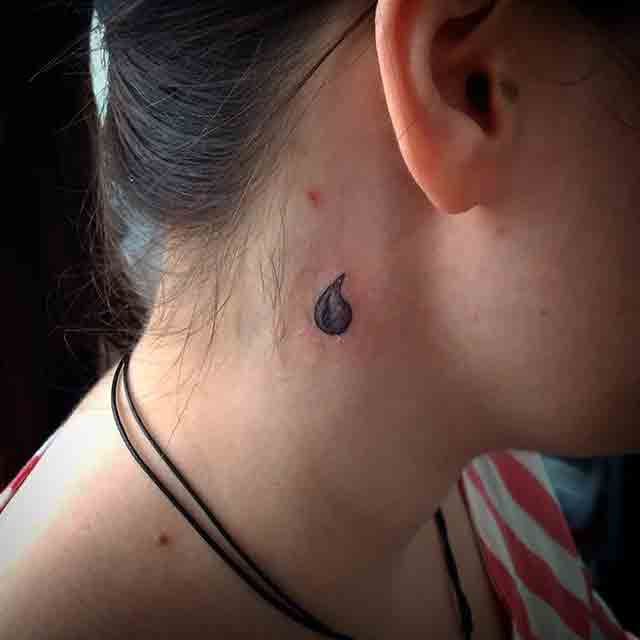 A teardrop on a woman's neck tells the tragic narrative of her life. I'm guessing she got the neck drop tattoo to memorialize her deceased husband or boyfriend.
16. Deep Teardrop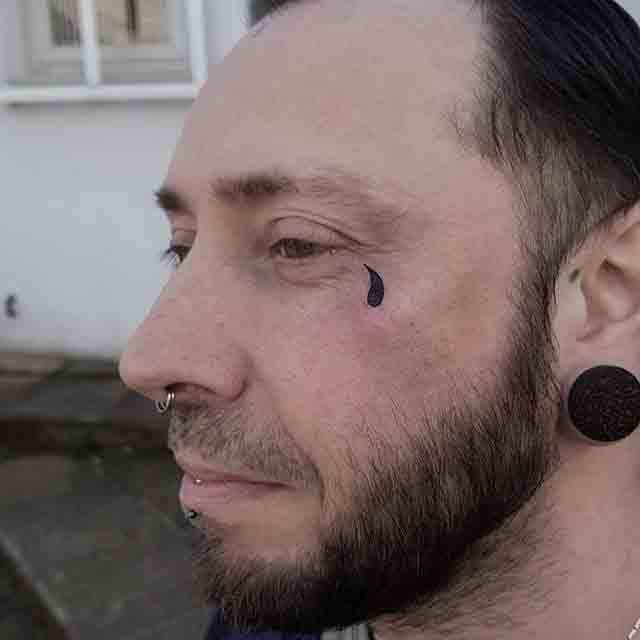 A long, deep, black teardrop falling from a man's eye appears beautiful. However, the tattoo tells us a long and painful tale about a guy he cannot discuss with his friends.
17. One eye tear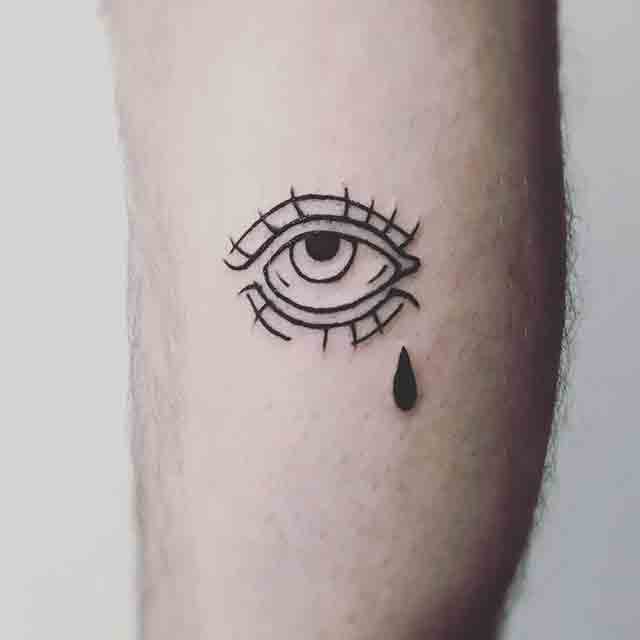 One eye is drawn to a man's leg, and there is also a teardrop. This tattoo depicts a man alone, without anybody to discuss his feelings with, but still moving forward in his life.
18. Only Tear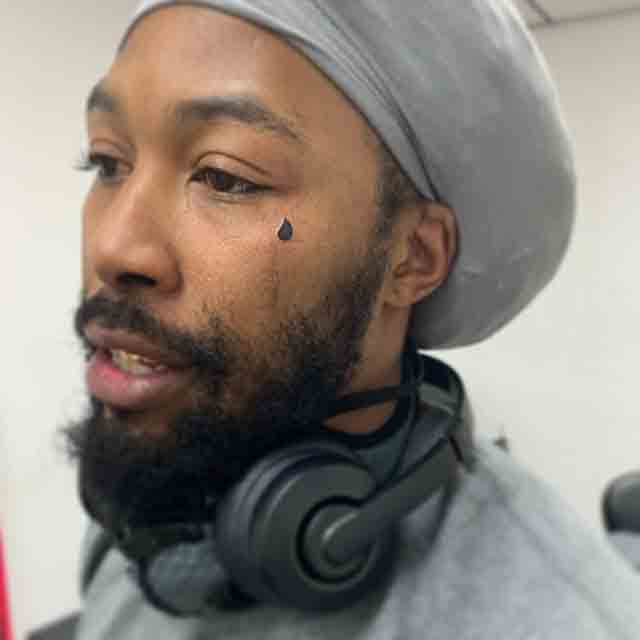 A little black tear also fell from the eye of a man who has a crush on music. But he will fail. Only a tear tattoo motivates us to work hard to succeed.
19. Minor Teardrop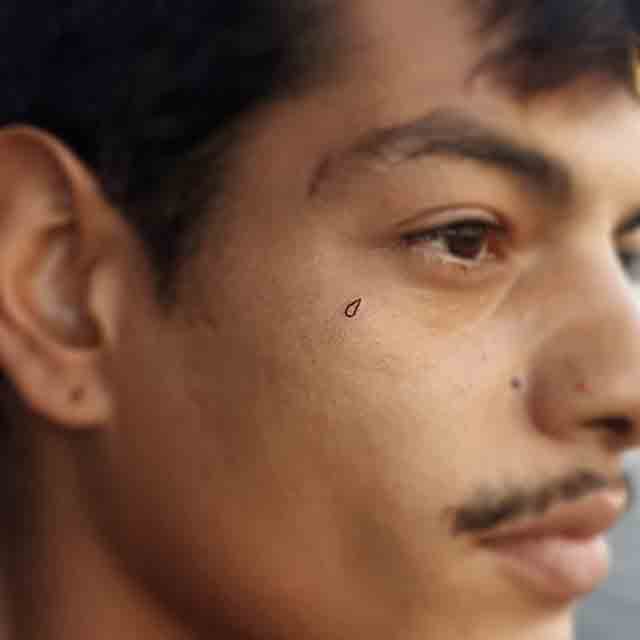 A tiny teardrop with no color, making this tattoo one-of-a-kind. His expression indicates he is powerless; no one can assist or relieve his misery.
Teardrop Tattoo On Hand
With a teardrop tattoo on your hand, you can commemorate the loss of someone you loved who is no longer with you. There are many different meanings and designs, which you can use to say what you want.
20. Crying Devi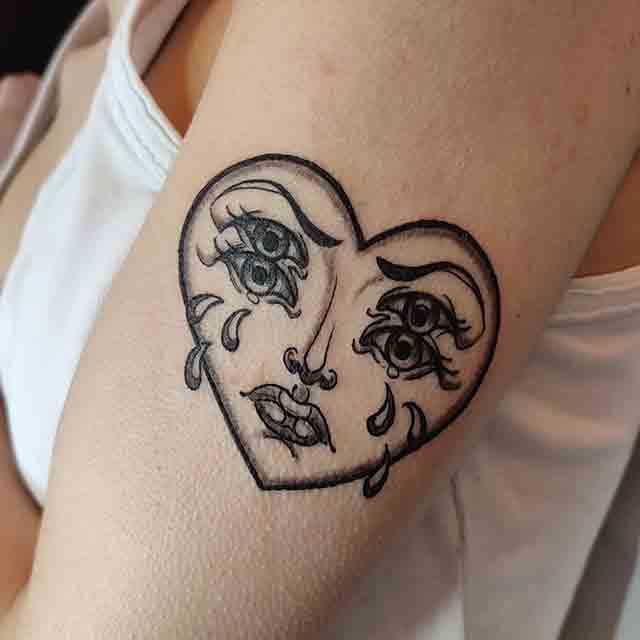 In a love sign, there is a Hindu Devi face with four eyes sobbing uncontrollably. The crying Devi tattoo depicts a girl who has confidence in a Devi but does not receive assistance from this Devi.
21. Eye Drop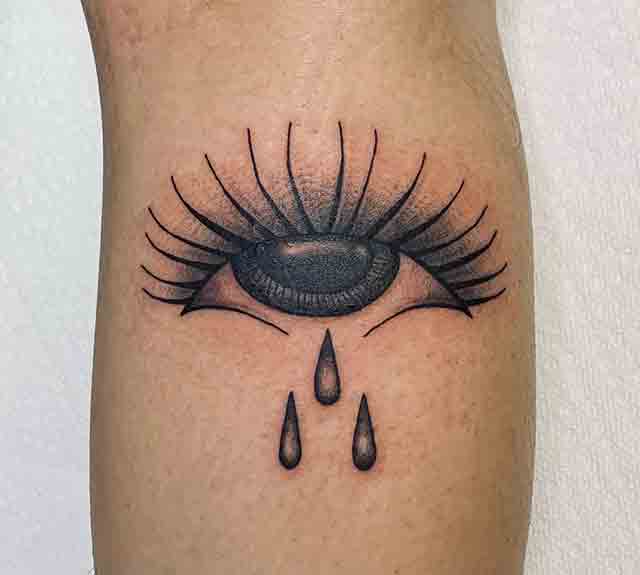 A beautiful eye with long lashes is sobbing with a large teardrop. If you've just been cheated on by a lover or had a traumatic event happen, an eye drop tattoo is ideal for you.
22. Love Drop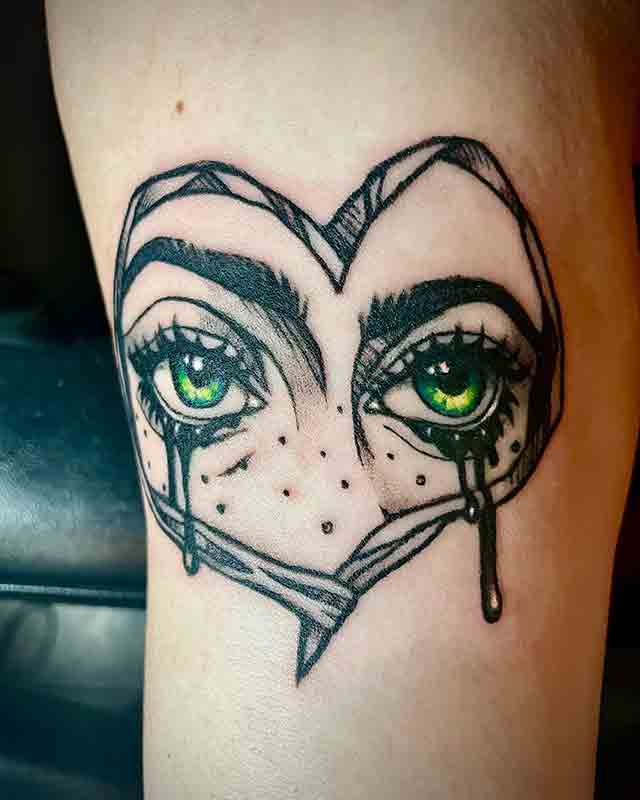 There is a sobbing face with green eyes and many teardrops in a love symbol. This love drop tattoo indicates that you are upset about something or that you have lately received the terrible news that is unforgettable.
23. Clock Tear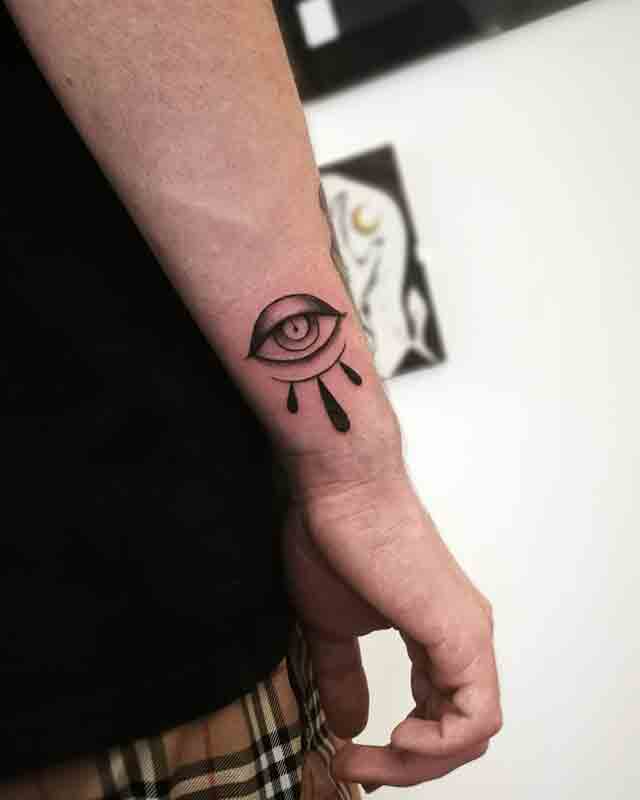 A man's hand has an eye, but if you look closely, you can see a clock-like structure in the eye. This eye tattoo also features three teardrop symbols, which indicate that a wonderful time is on its way.
24. Smiling Teardrop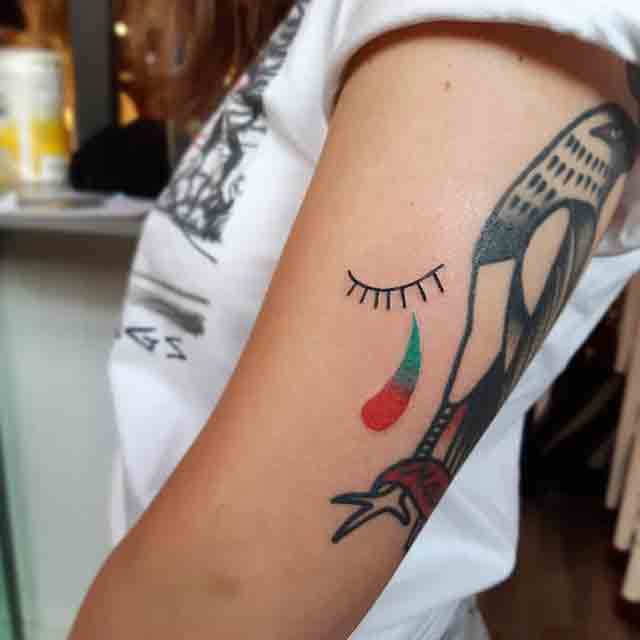 A smile-like eyelash and a colorful long teardrop indicate that a good time will follow a hard one. A female who likes tattoos might have this smiling teardrop tattoo on her arm.
25. Palm Tear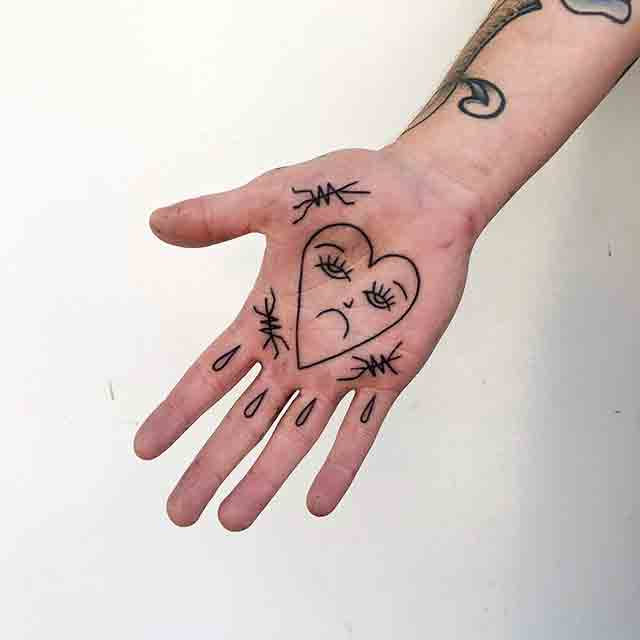 There is a love sign on your hand palm with a sorrowful face and teardrops falling through the fingers. However, this tattoo design is quite distinctive and reminds you of a heartbreaking story.
26.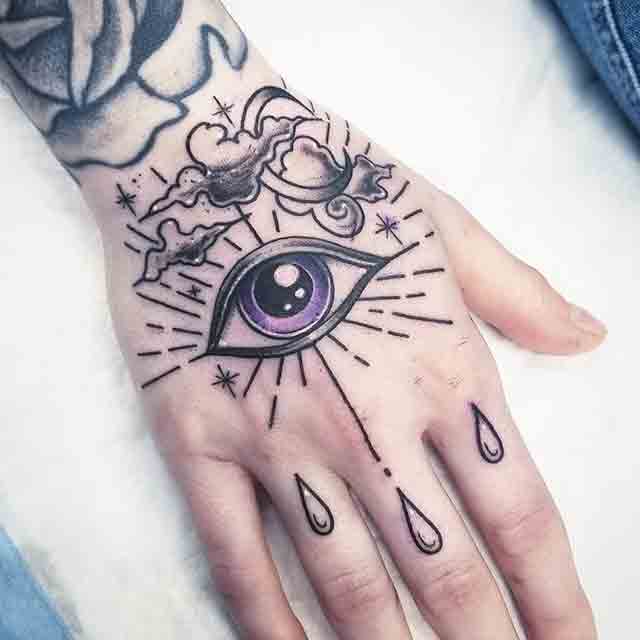 27.
28.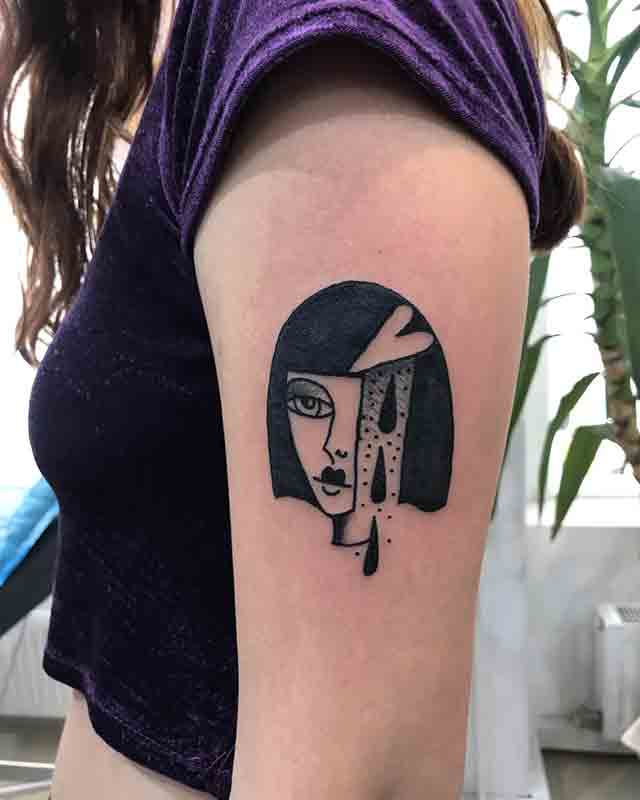 29.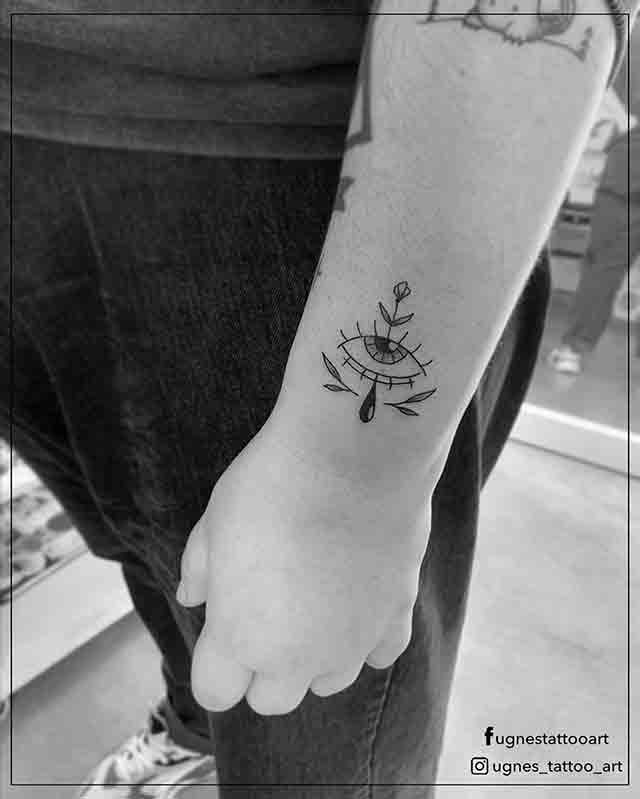 Black Teardrop Tattoo
30.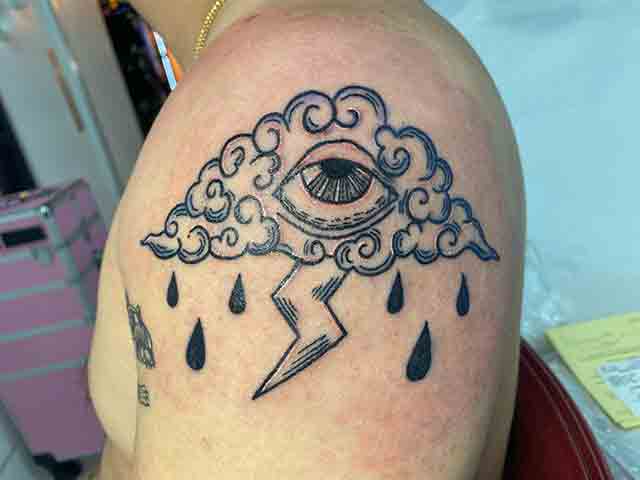 31.
32.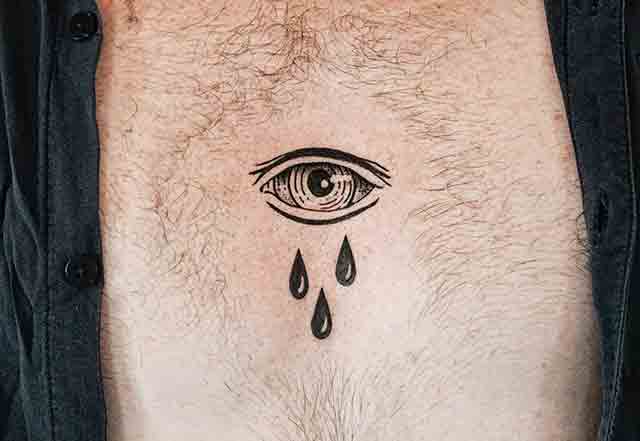 33.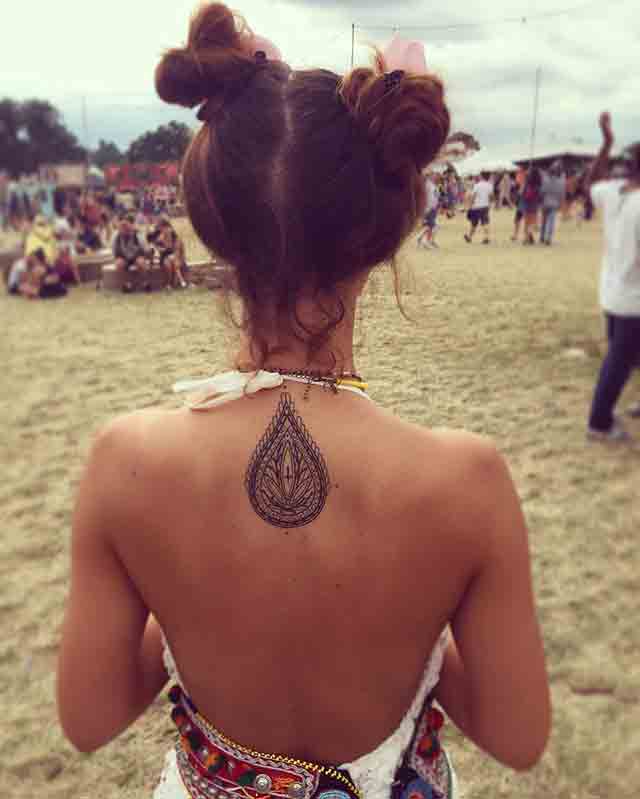 34.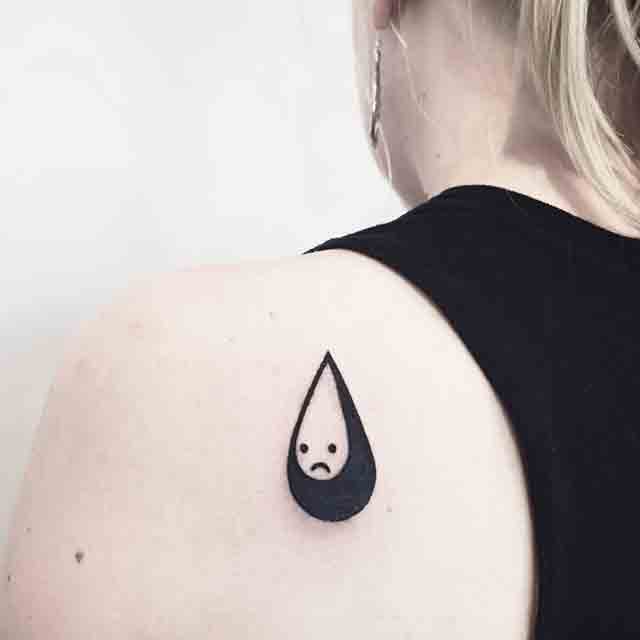 35.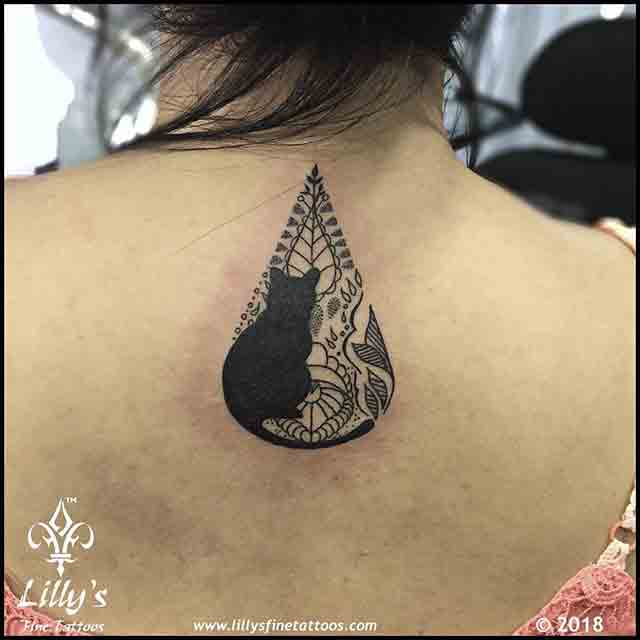 36.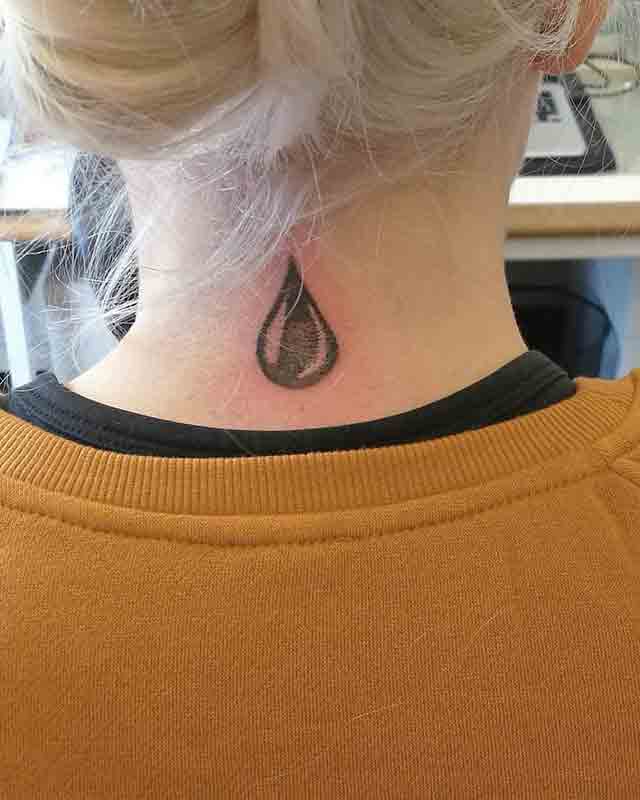 37.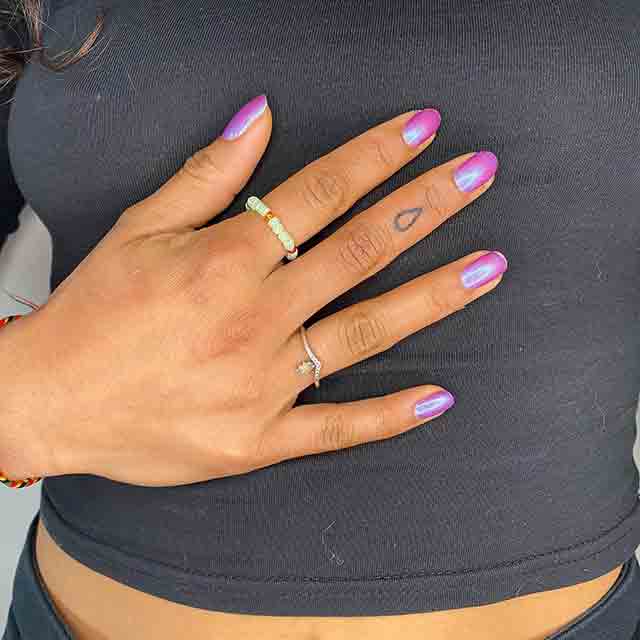 38.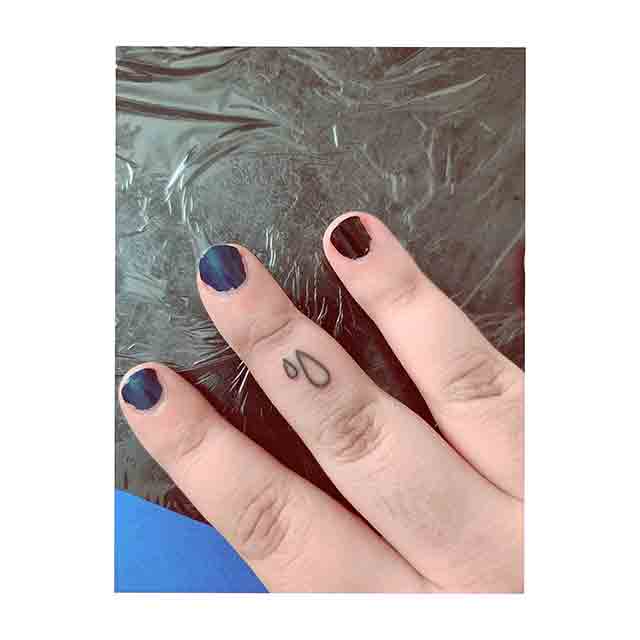 39.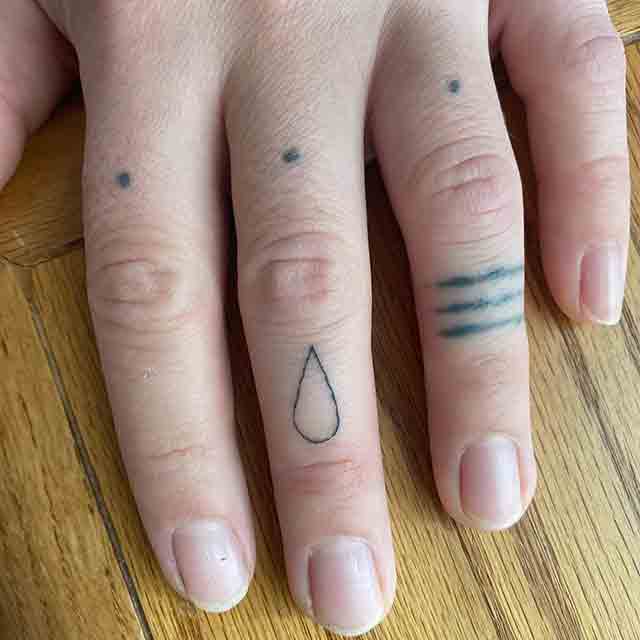 40.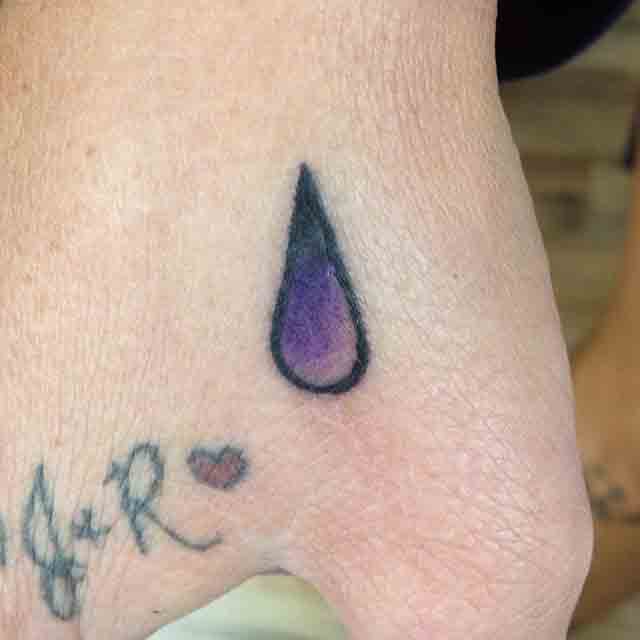 41.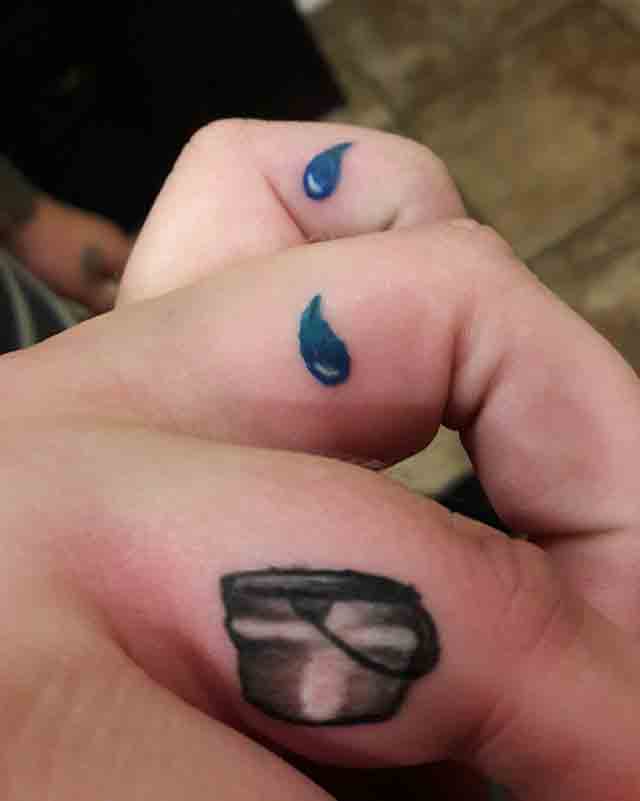 42.
43.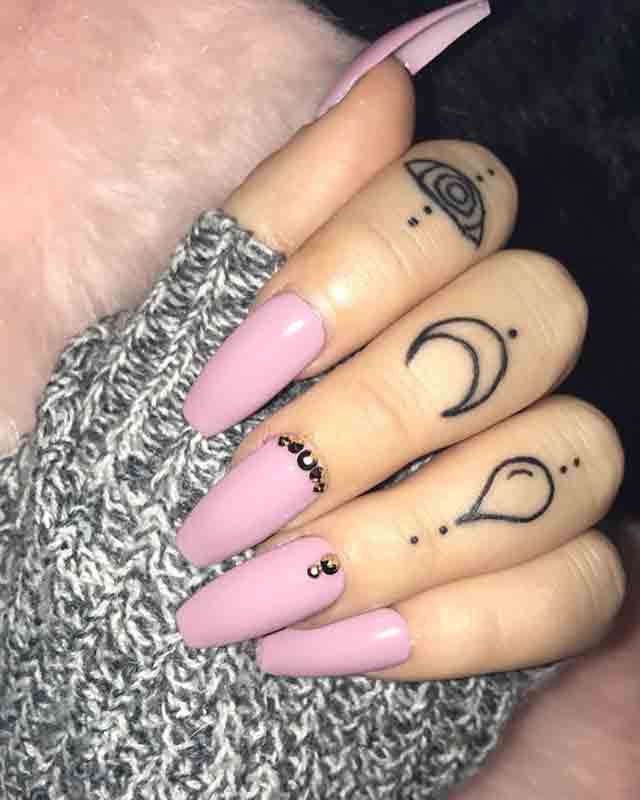 44.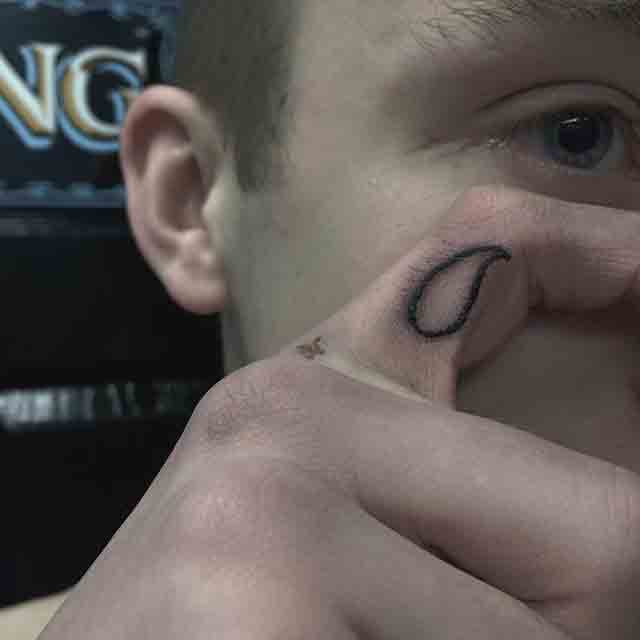 45.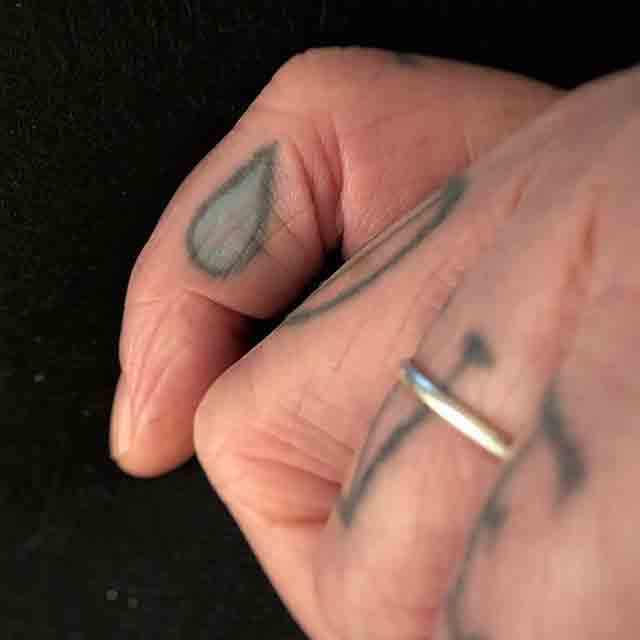 46.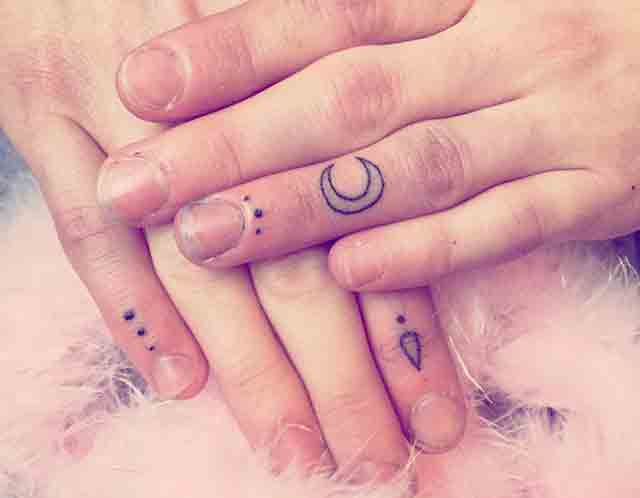 Rose with Teardrop Tattoo
47.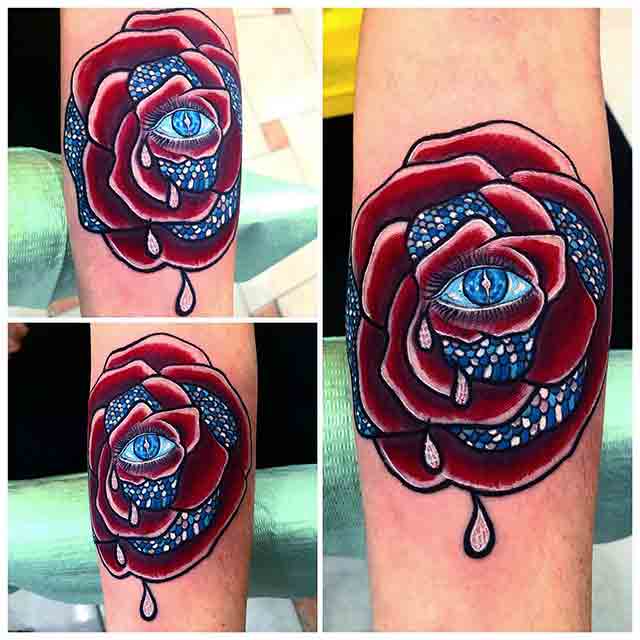 48.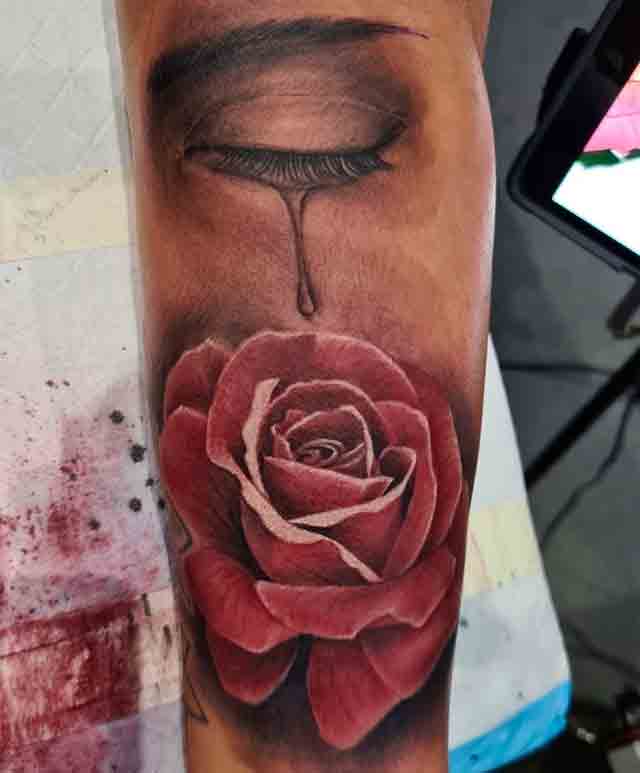 49.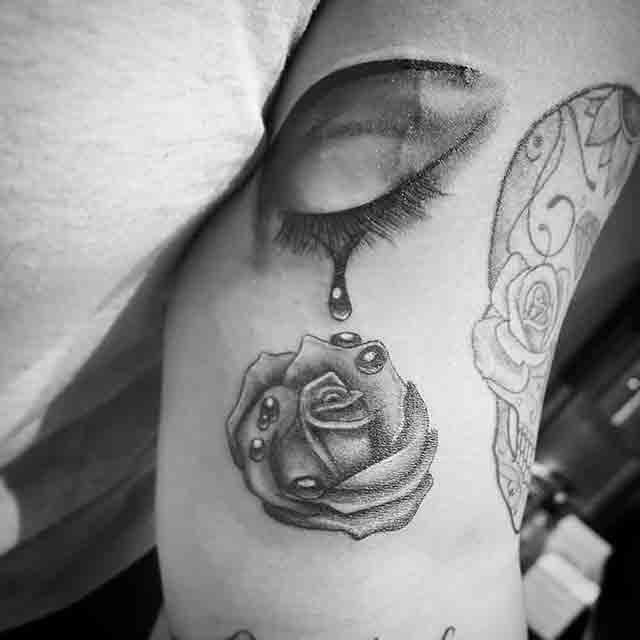 50.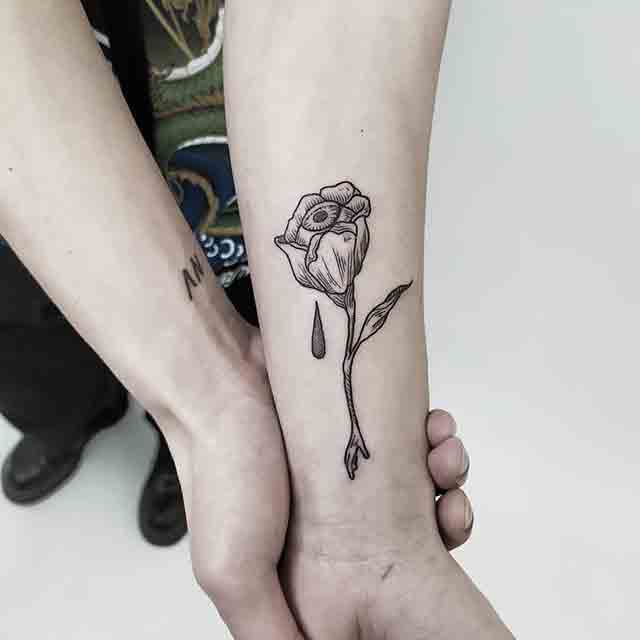 51.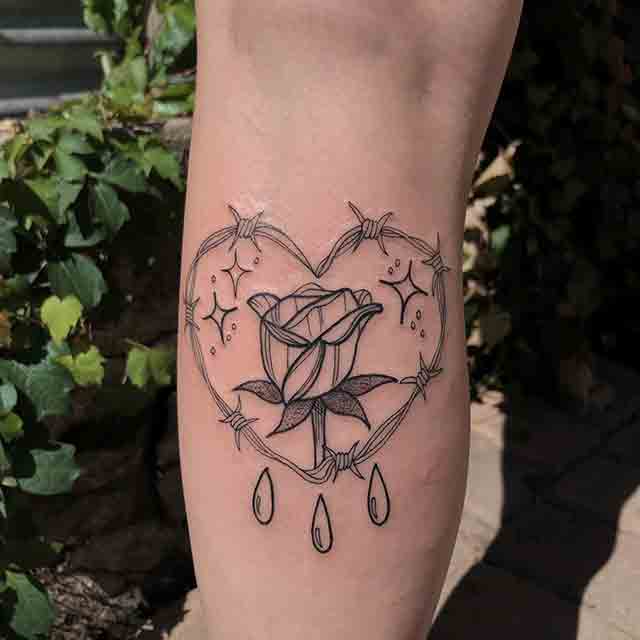 Heart Teardrop Tattoo
52.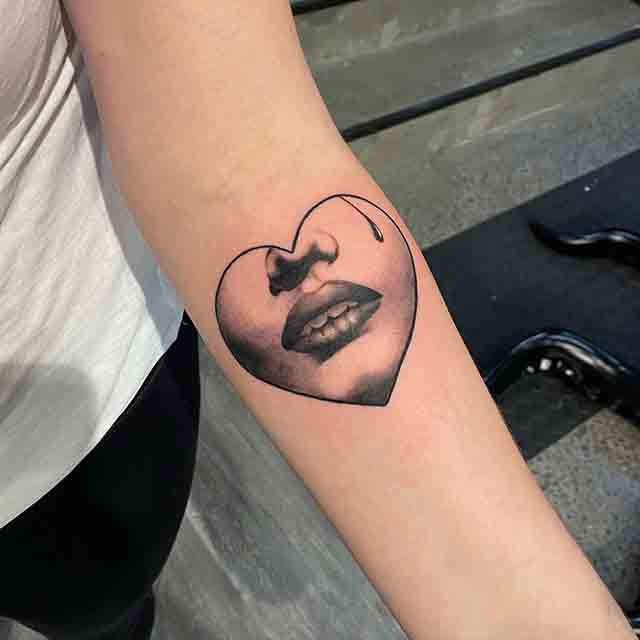 53.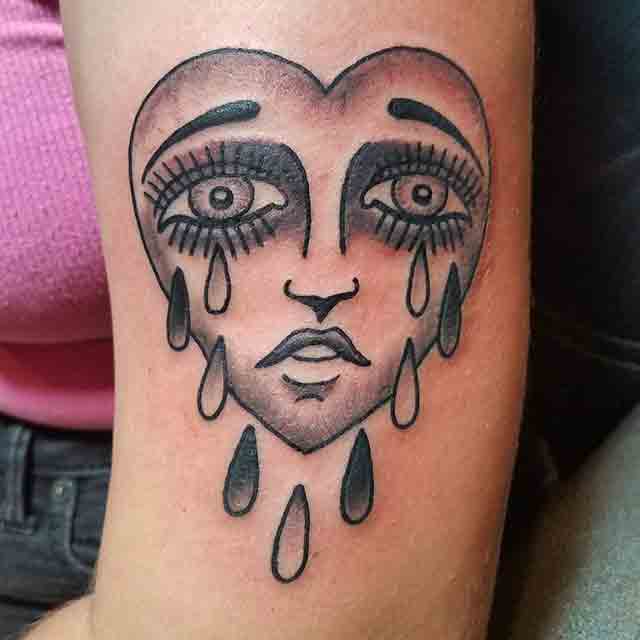 54.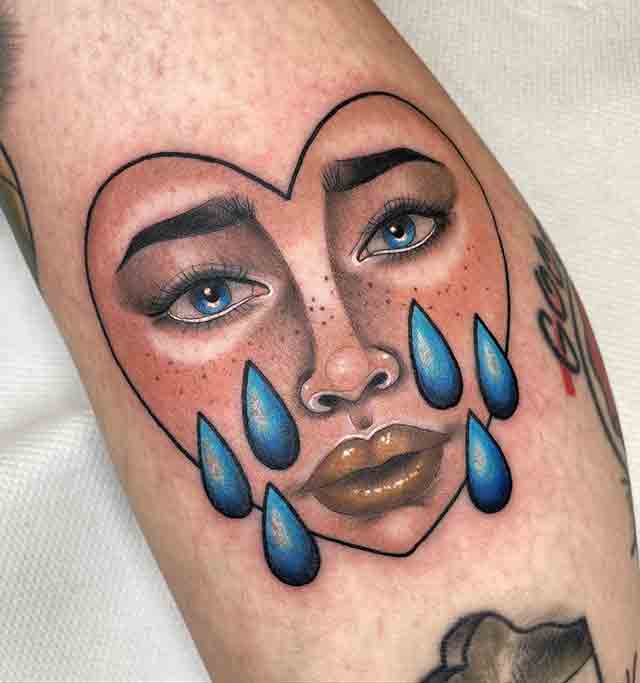 55.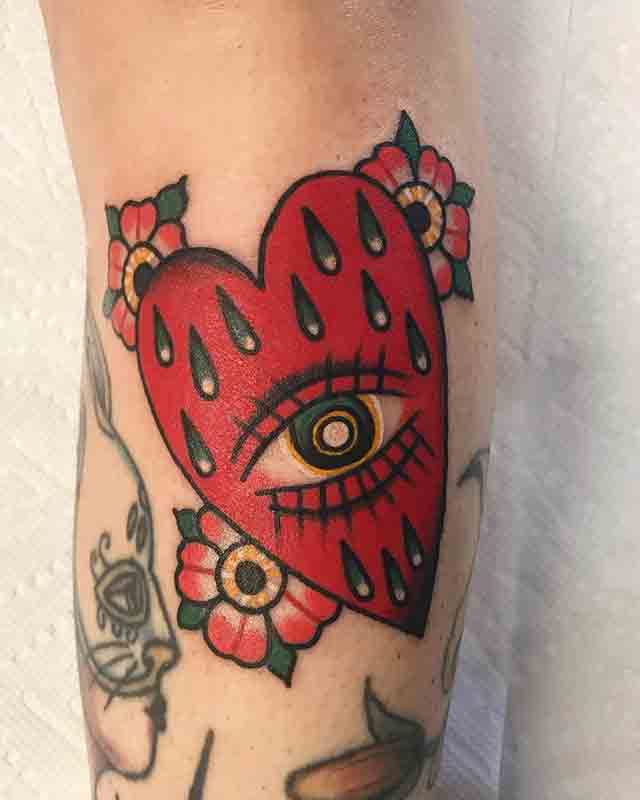 56.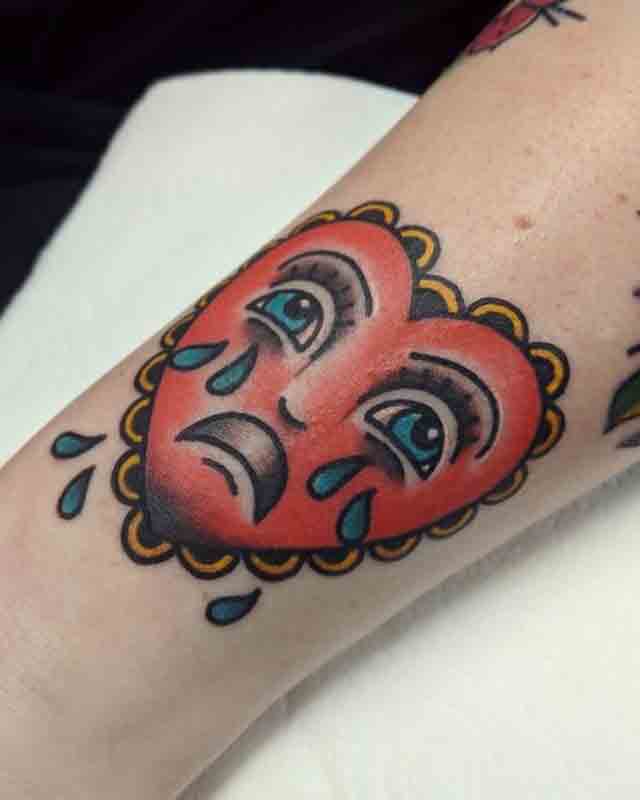 57.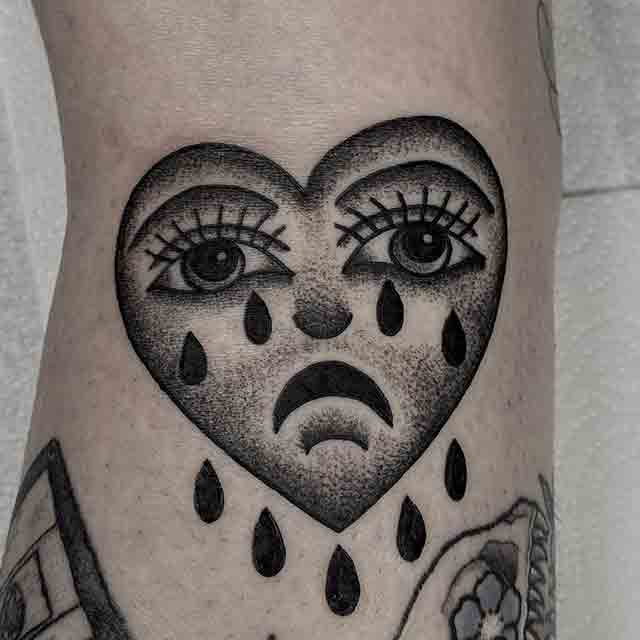 58.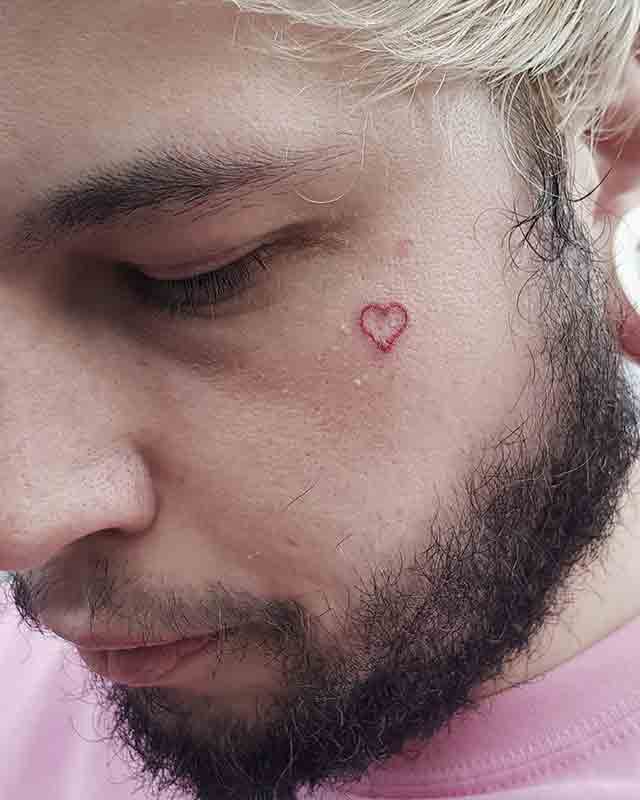 59.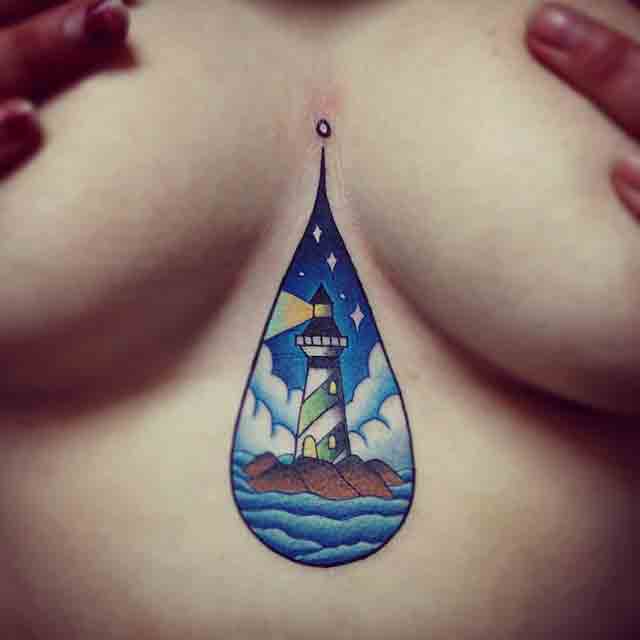 60.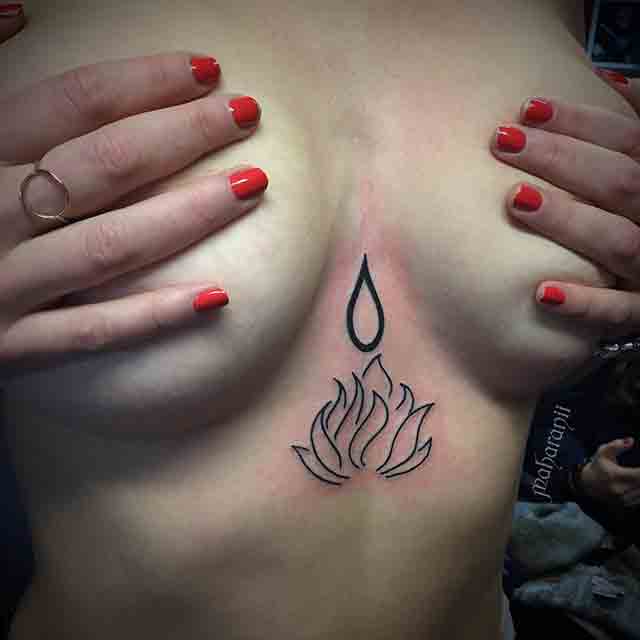 61.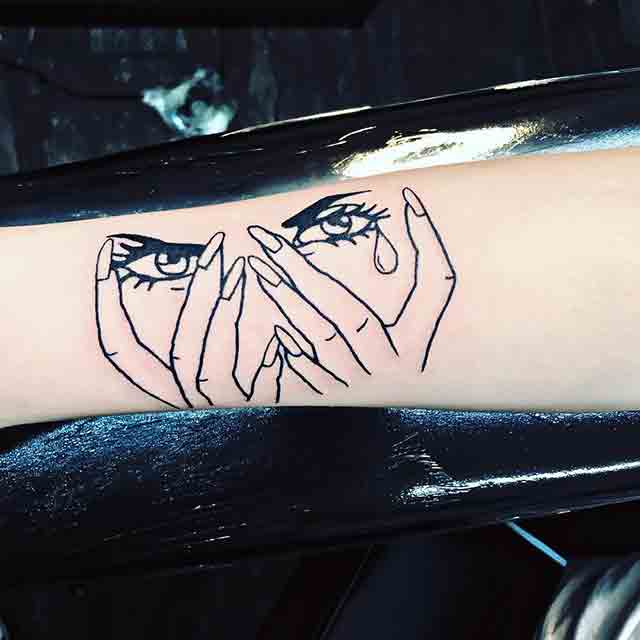 62.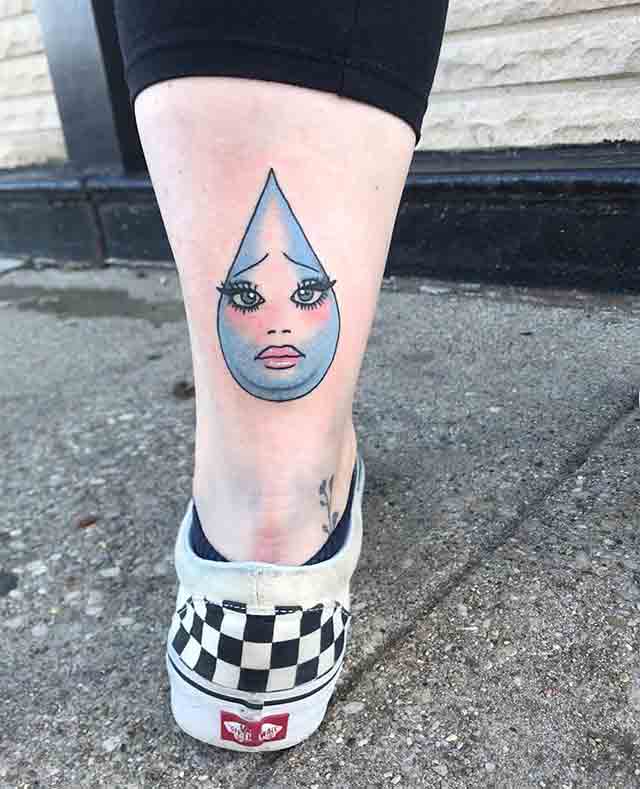 63.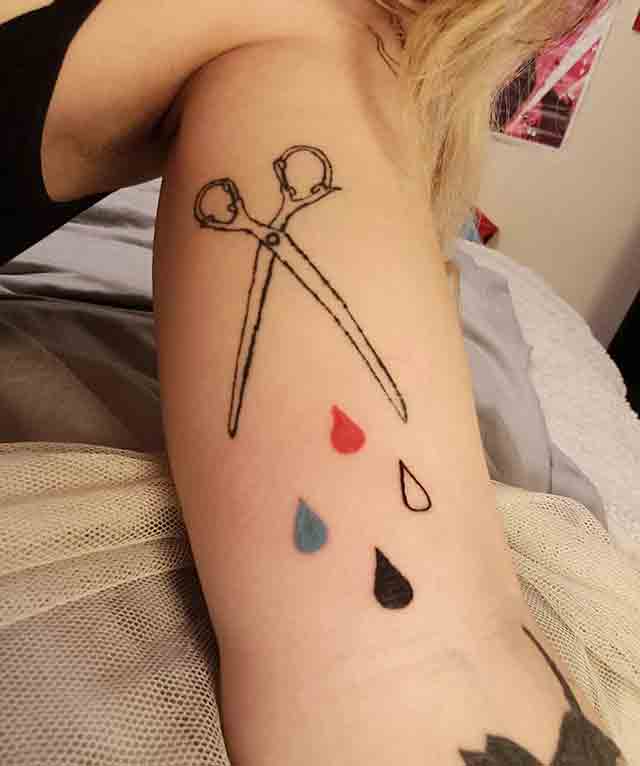 64.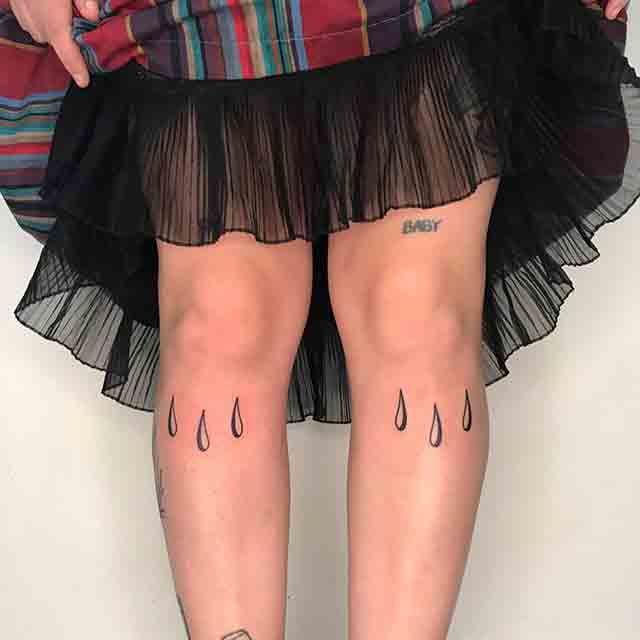 65.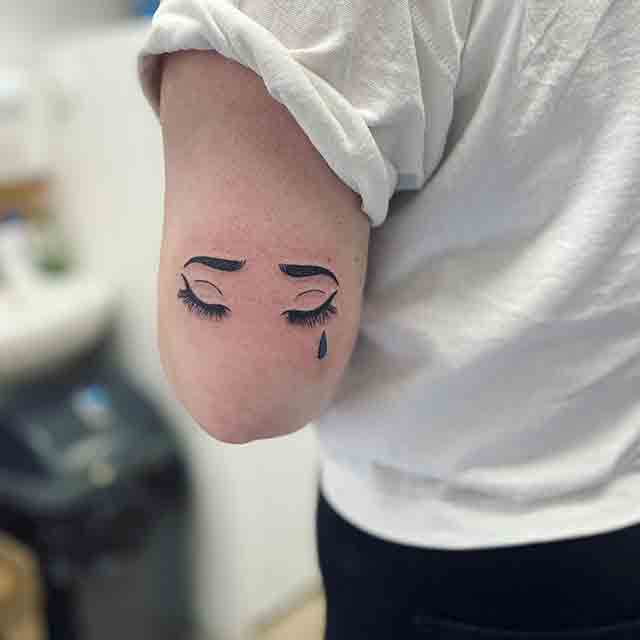 66.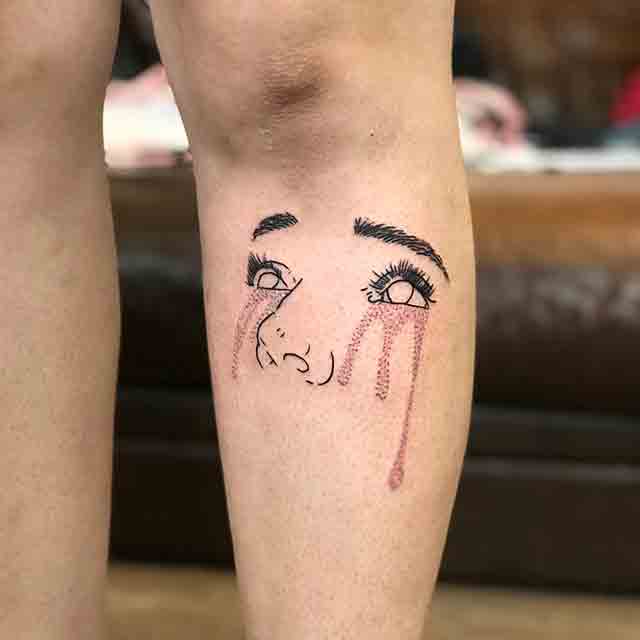 67.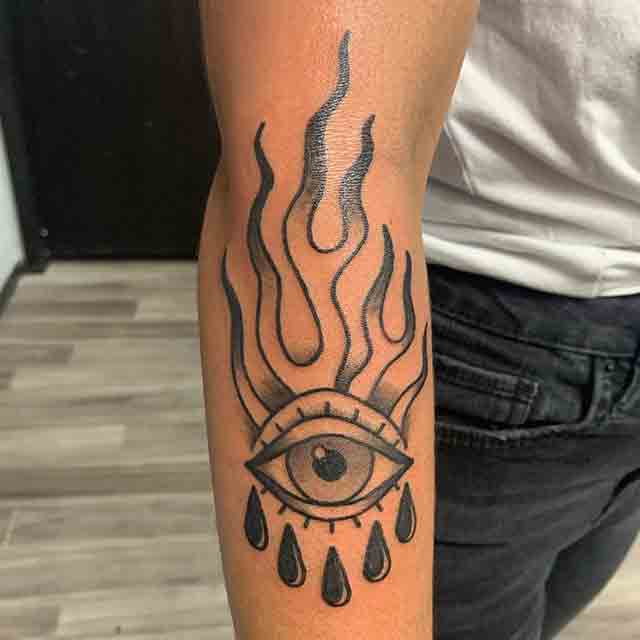 68.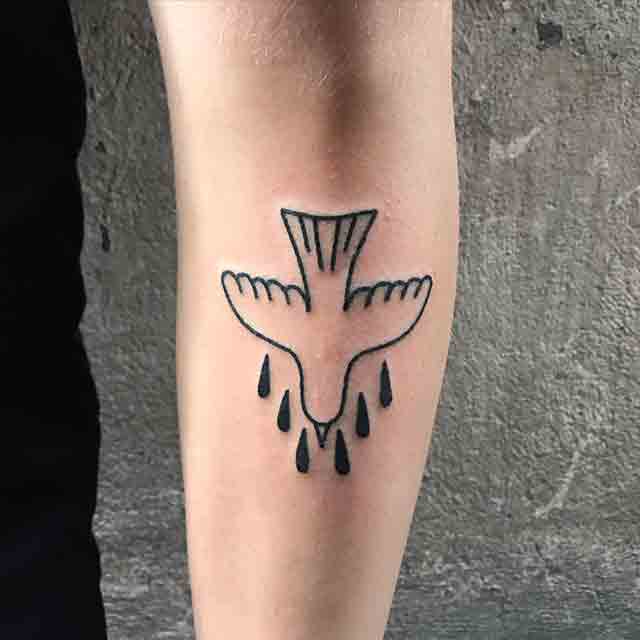 69.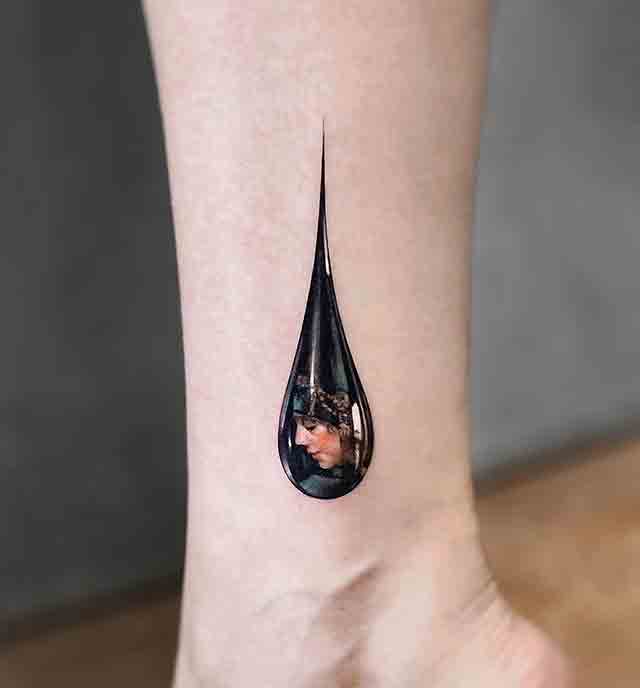 70.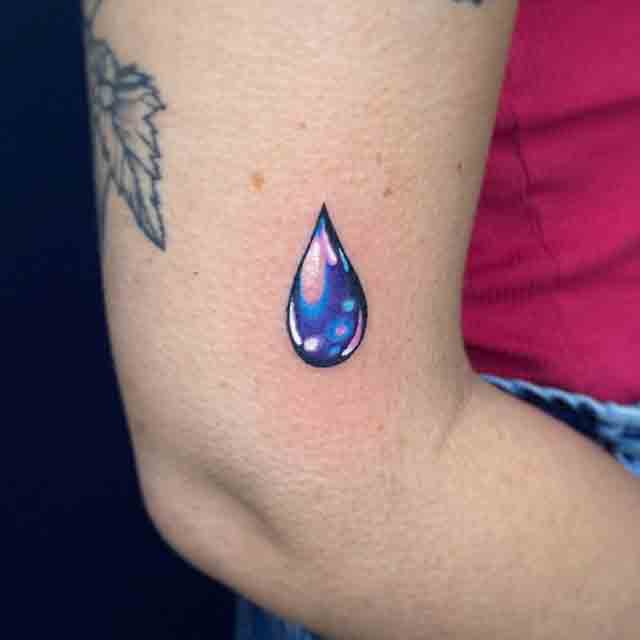 71.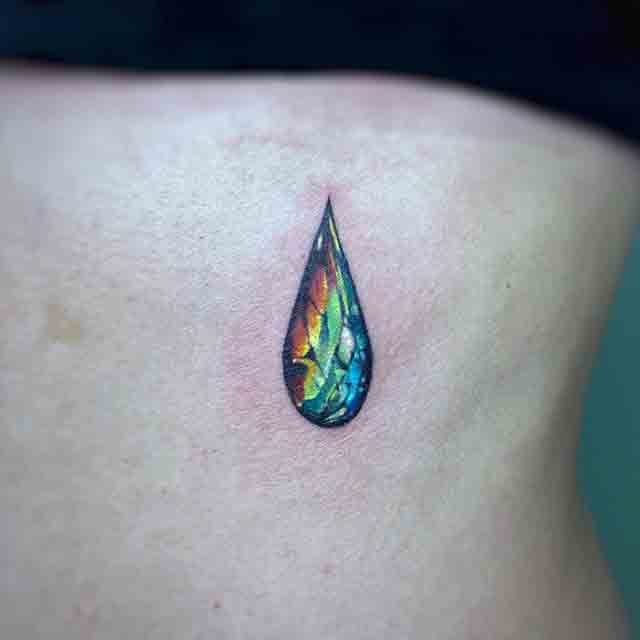 72.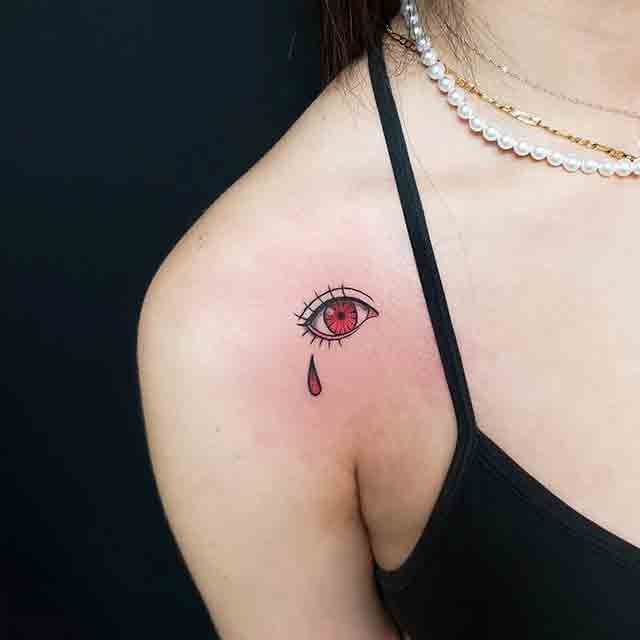 73.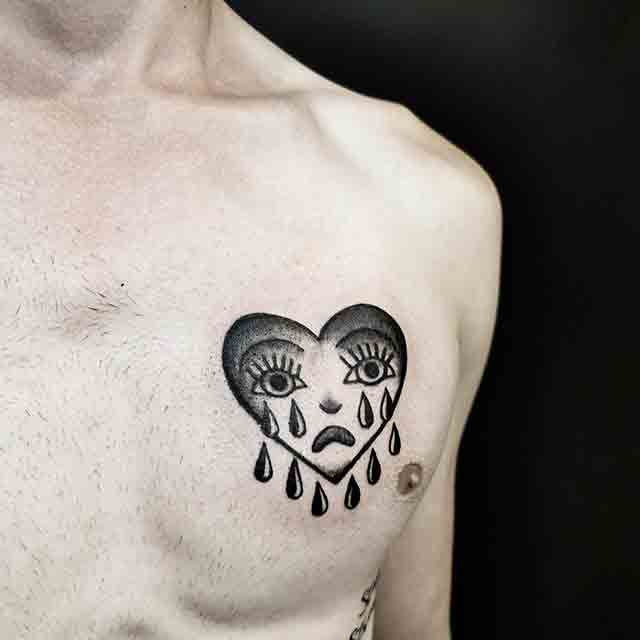 74.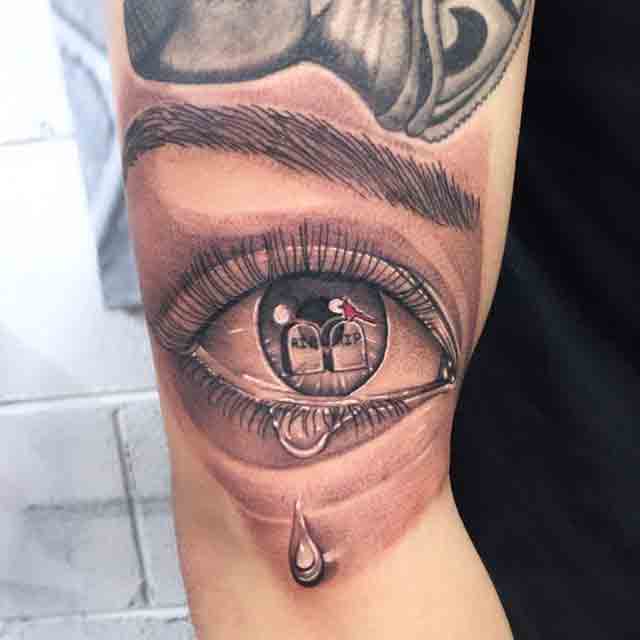 75.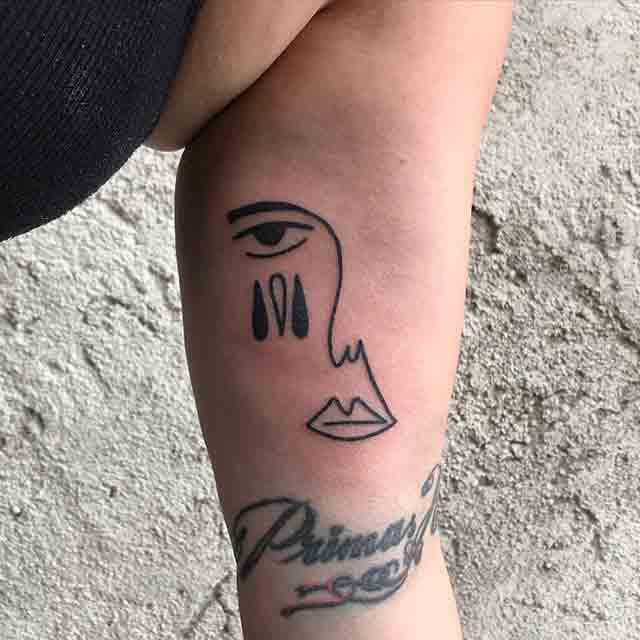 76.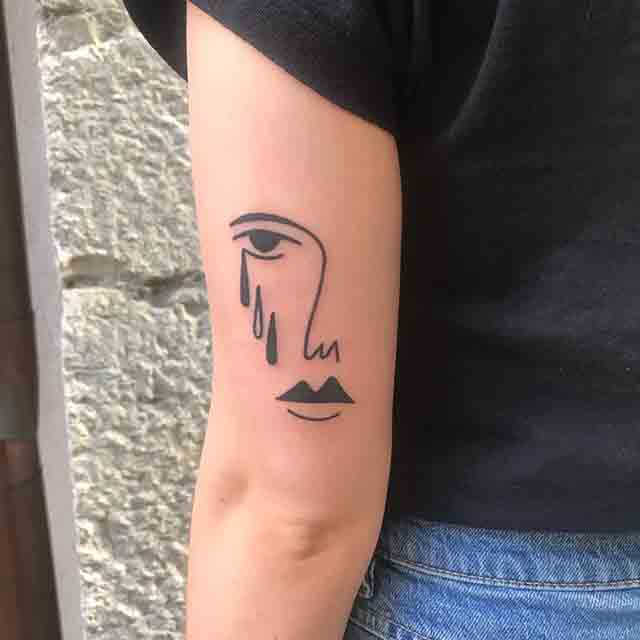 78.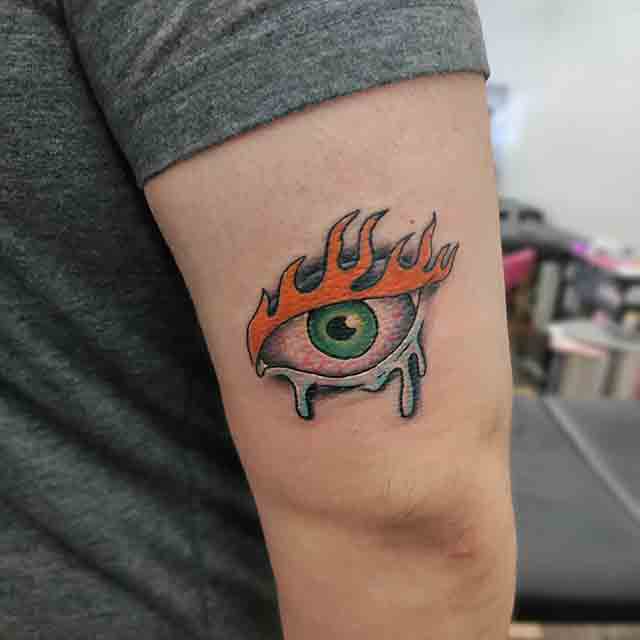 79.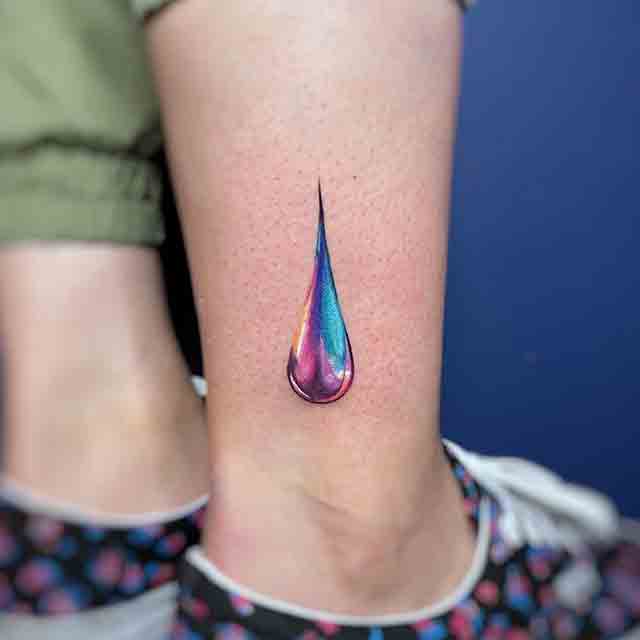 Final Words:
We hope you enjoyed our blog post on teardrop tattoo meanings and designs! 
Our article will give you some tattoo ideas, meanings, and designs to consider depending on your style and personality, to help you figure out which one is the best for you. 
If you have any questions or concerns, please don't hesitate to contact us in the comment section. 
People Also Asked:
What Does A Teardrop Tattoo On The Face Mean?
Teardrop Tattoos are often associated with gang and prison culture, indicating one has served time, been humiliated, or even killed.
What Does 2 Teardrop Tattoos Mean?
A gang or prison culture often includes it as a sign that someone has been punished, humiliated, or has died. Other people may get it as a sign of grief or loss.