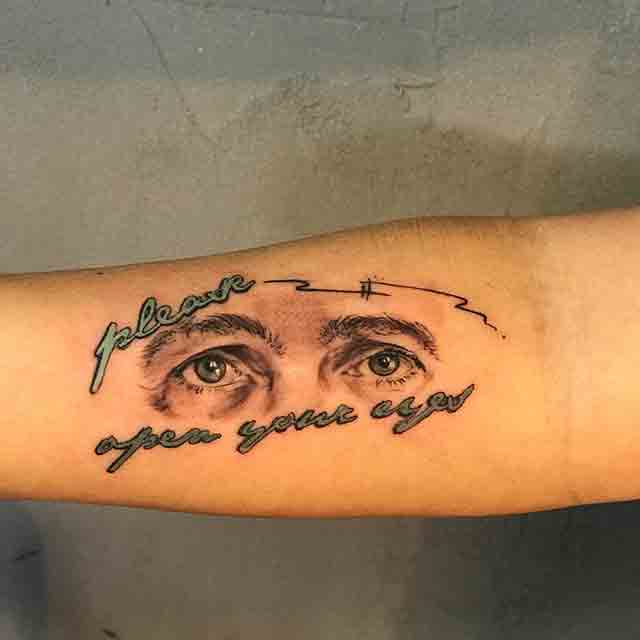 If there's a special person in your life, who is still holding on to life or has just passed away, "in memory" tattoos are great for remembering that special someone in your life. As tattoos are permanent, it is a very thoughtful way to showcase your profound love for that person.
The special person we are referring to does not necessarily have to be your partner or your significant other. You can get memory tattoos to honor a friend you just lost, your parents, your siblings, your grandparents or even your pet. If you are looking for something like that, then this article is definitely for you.
Here you will find several tattoo designs to commemorate or preserve the memory of your loved one. You may find the concept of some of the tattoos to be the same but the design will be slightly different. Let's get started, shall we?
In memory of Tattoos Ideas and Designs
In Loving Memory Tattoos
These tattoos are perfect for honoring a person who you once loved and is no more. It is a healthy way to express your love and loyalty for that person. Here are some designs for you to choose from:
1. Remembrance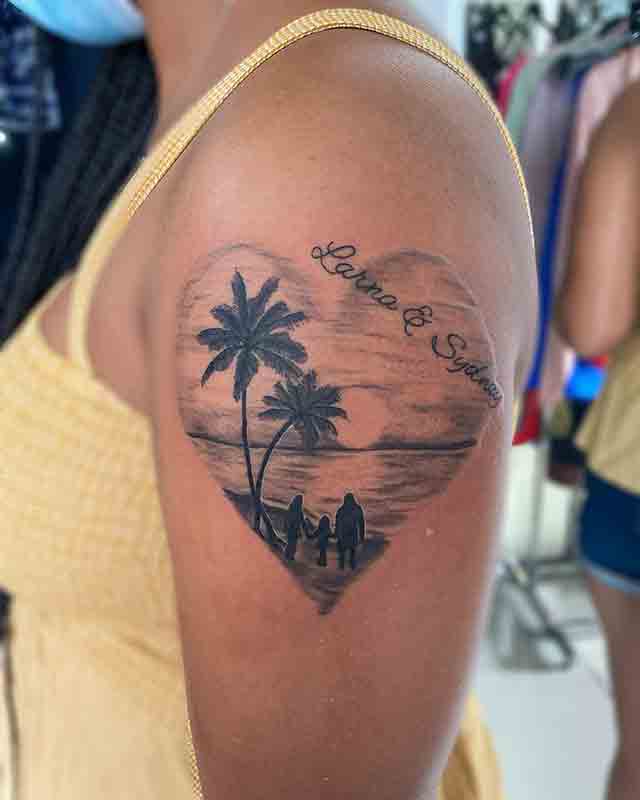 One can get this memory tattoo to not only honor their loved one. They can also get it to remember a beautiful memory they share with that special someone, for example- a holiday they went on.
2. Someone Special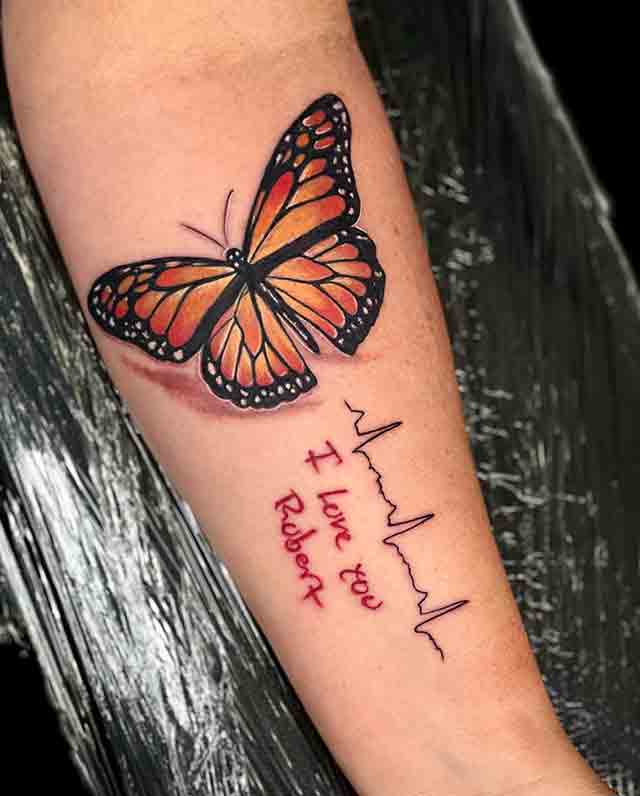 A butterfly tattoo symbolizes the passing of a loved one. This tattoo is a wonderful way to show how much you miss or still love that person. You can also add a short message to it if you want.
3. Recalling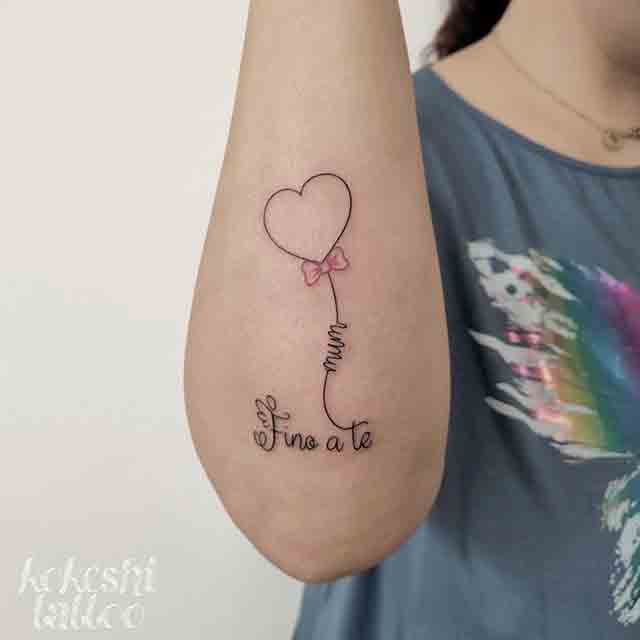 The heart tattooed in the picture above is basically commemorating the tattoo bearer's mother. It is a wonderful way to showcase that your mother will live in your heart permanently.
In Memory Tattoos Small
Such tattoos can also be small in size. People don't get these tattoos to look good or grab people's attention. They do it just to honor a  special person in their lives.
4. Memory tattoos for pets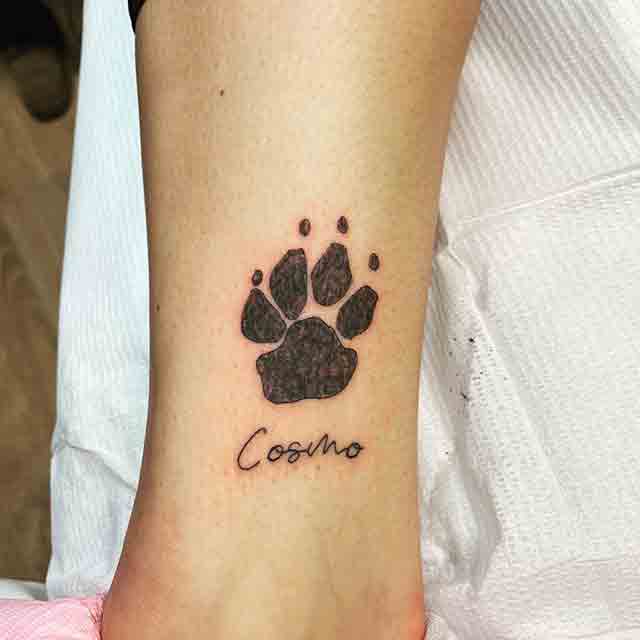 Paw tattoos symbolize an undying love for people's pets. In this context, the tattoo indicates the passing of the person's pet dog or cat. This is something to remember.
5. My heart forever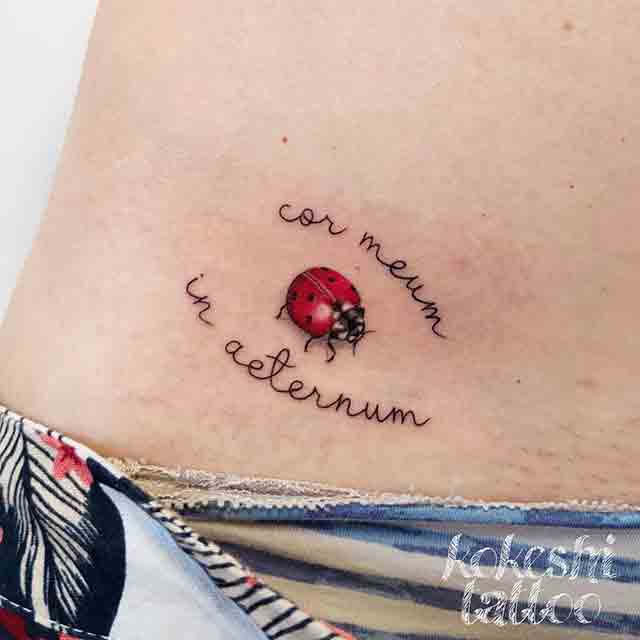 This Latin text stands for the phrase "my heart forever". We all have that one person in our life who will always be in our hearts. Be sure to pick a stylish font like this one.
6. Heartbroken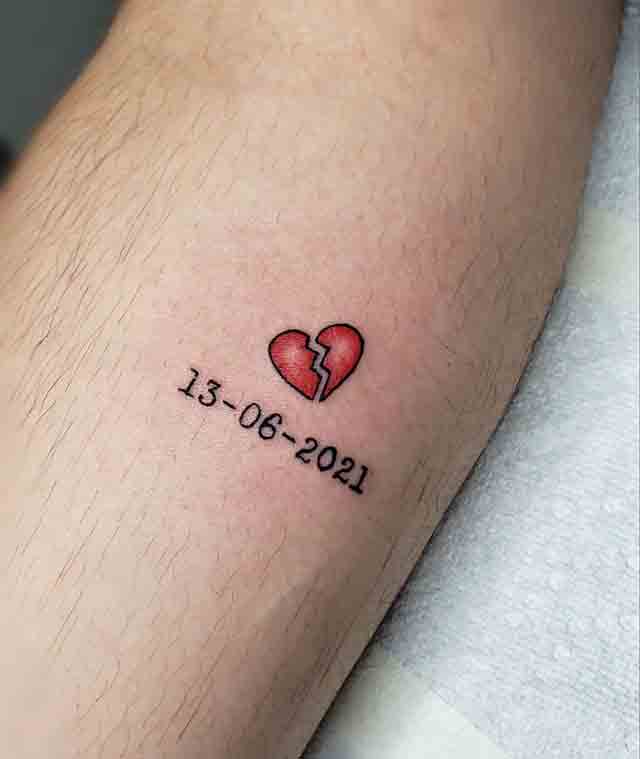 Do not let the simplicity of this memory tattoo fool you. It indicates that the bearer has lost his/her loved one on this date. This tattoo is just something to remember that person by.
In Memory Of Tattoos For Mom
People also get memory tattoos to honor and remember their late mother. These tattoos portray that their mothers will live in their hearts forever. Here are some variations of such tattoo designs:
7. Passed Down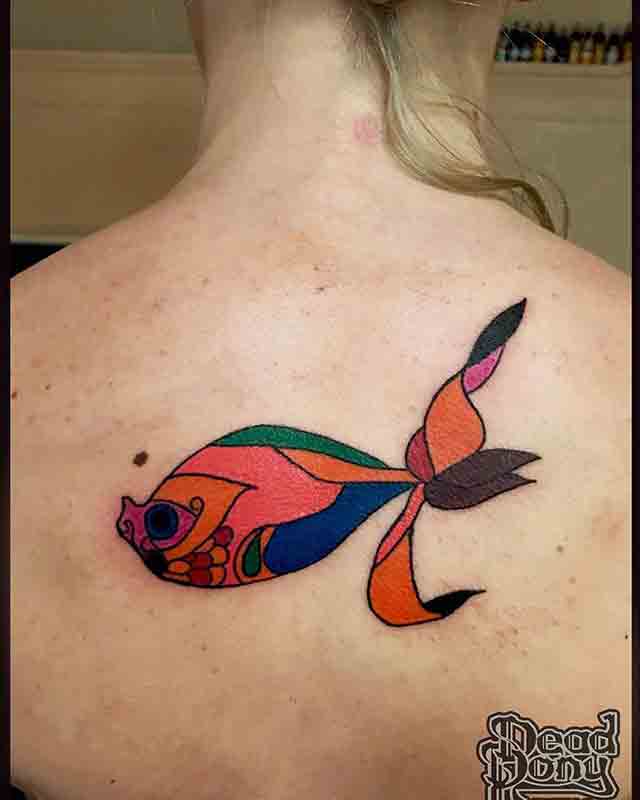 Here's one way to look at it. The tattoo bearer's mother probably had the exact same tattoo. Now that she is no more, the person got that tattoo just to honor his/her mother.
8. Guardian Angel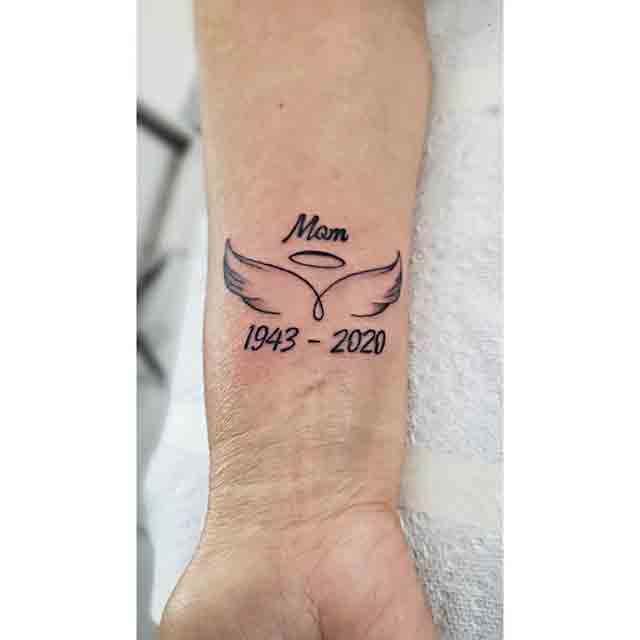 Some people lose their moms way earlier than they're supposed to. To recollect all the memories a person shares with their mother, this tattoo is a wonderful way to do so.
9. Gone But Not Forgotten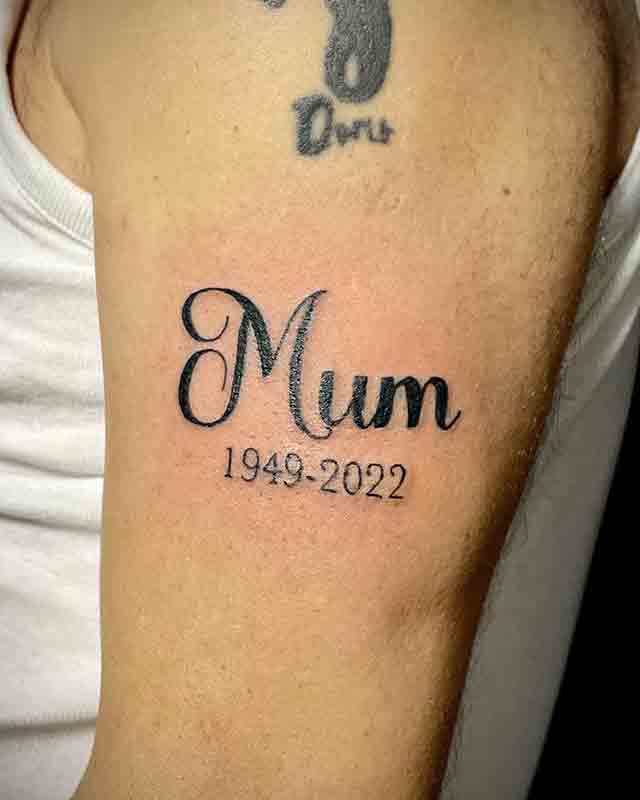 This is just another variation of the memory tattoo someone can get to remember their late mother. The concept is the same here, except the font is different. Pick whichever font you'd like.
Simple In Memory Tattoos
As mentioned before, memory tattoos do not really have to be rich in color. They usually look simple but their meanings can be powerful. People get it just for the remembrance of someone or something.
10. Tribute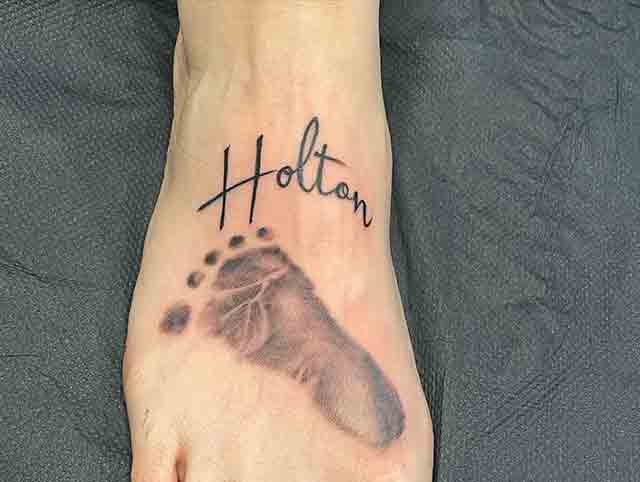 Such tattoo designs can serve as a homage to your children or children close to a certain individual, such as nephews and nieces. It is a sweet and wonderful way to express one's love for them.
11. Hope
It can either mean that an individual named "Hope" had passed away and this tattoo is just for remembering that individual, or the person is "hoping" that their loved one will come back someday.
12. Losing a friend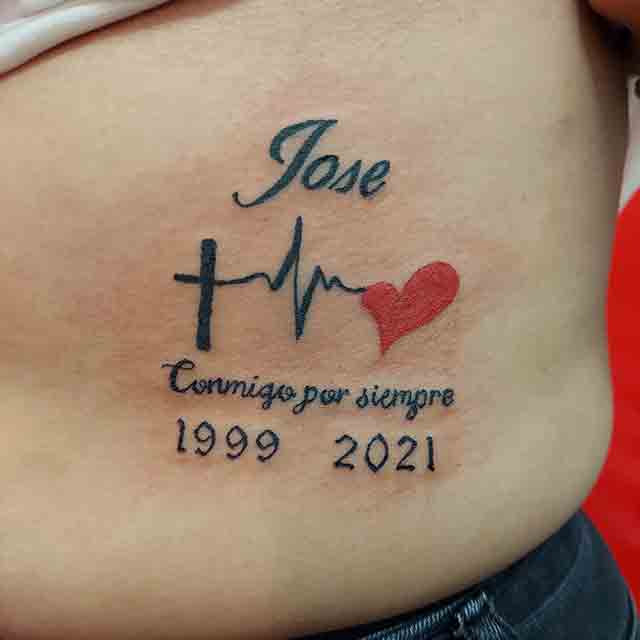 Memory tattoos don't always symbolize the loss of your partner or your significant other. If you've lost a dear friend of yours, you can get this tattoo to honor him/her.
In Memory Of tattoos For Brother
We all know that a sibling bond is one of the most powerful things ever. Many people get such tattoos to express their everlasting love for their brothers.  Here are some options below:
13. Brotherly Love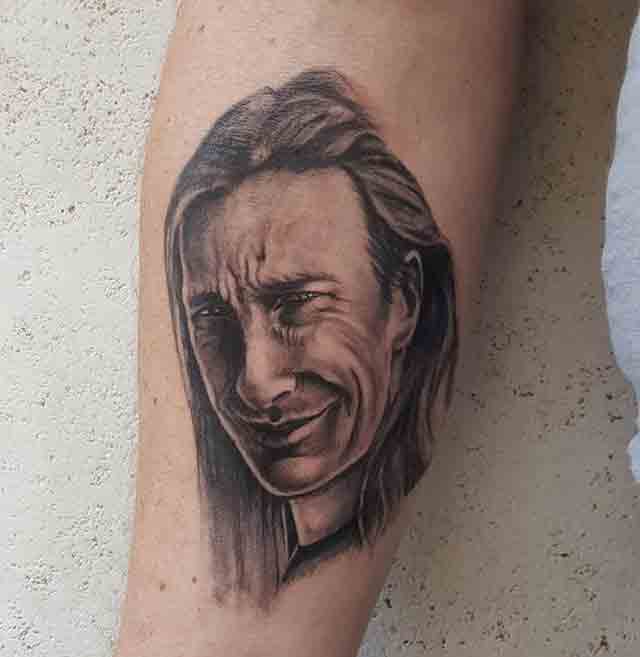 One can get the name of their brother tattooed on their body. Some people also prefer to get memory tattoos for their brothers where the whole face is etched on their skin.
14. Unbreakable Bond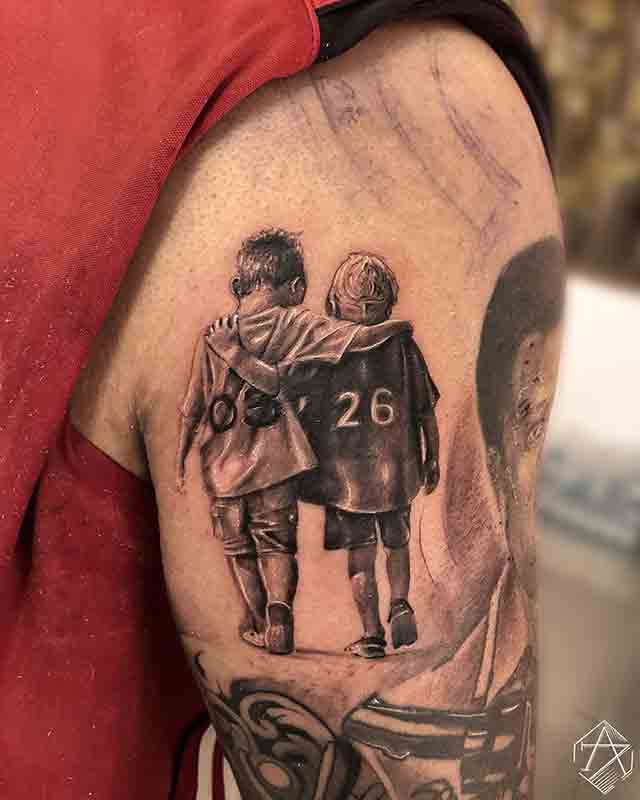 This tattoo symbolizes how powerful the bond has been between two brothers. It has been strong since childhood and it will continue to be stronger. A very good choice to express love for your dear brother.
15. Nothing But Silhouette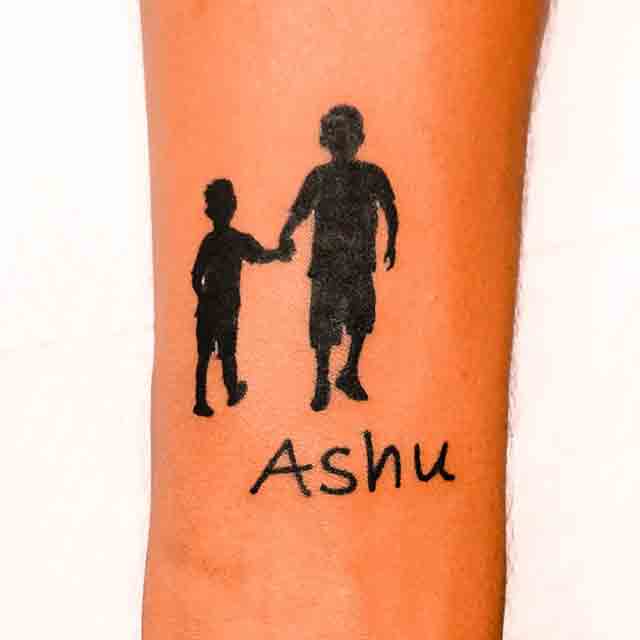 This memory tattoo may not be as creative as the previous one but it carries the same meaning. You could say this is a simpler version of the previous tattoo and there is elegance in simplicity.
Tattoo In Memory Of Grandparents
As you can see, people can literally get tattoos in memory of every single family member and that includes their grandparents too! Below are some cute tattoo designs you could pick to honor your grandparents:
16. Warmth
This memory tattoo absolutely gives off wholesome vibes and is a fun way to commemorate your grandparents. You could also get their names tattooed to add some more richness to the design.
17. Affection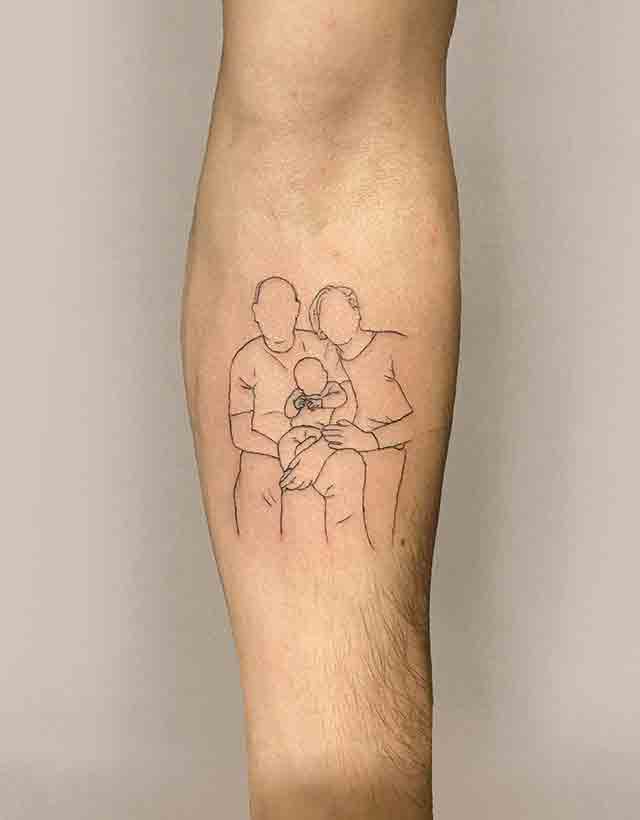 Grandparents are usually full of love and warmth. To honor their departed souls, one can also get a simple sketch of their grandparents tattooed on their body.
18. Lookalike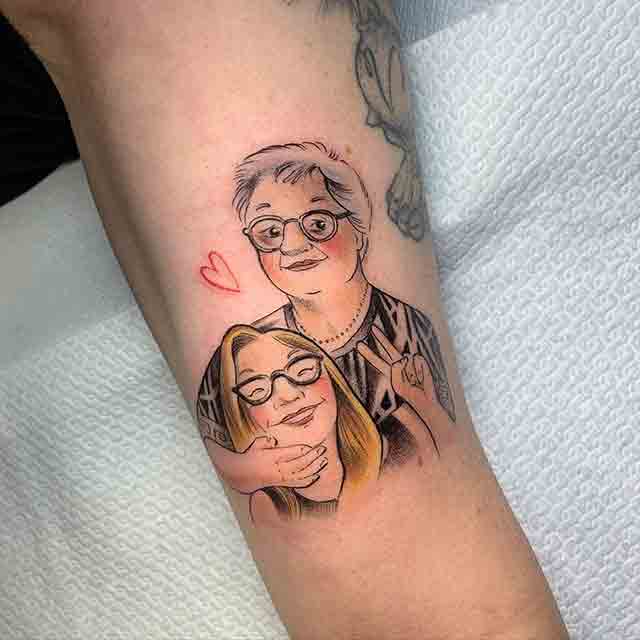 This tattoo is for those people who look a lot like one of their grandparents. If anyone wishes to add some text to it, they can get a short, sweet message tattooed below it.
Small Dog Tattoos In Memory Of
Dog memorial tattoos are also something people get to remember their precious pet dog. They spread happiness wherever they go. Here are some cool designs to choose from:
19. Chihuahua Tattoo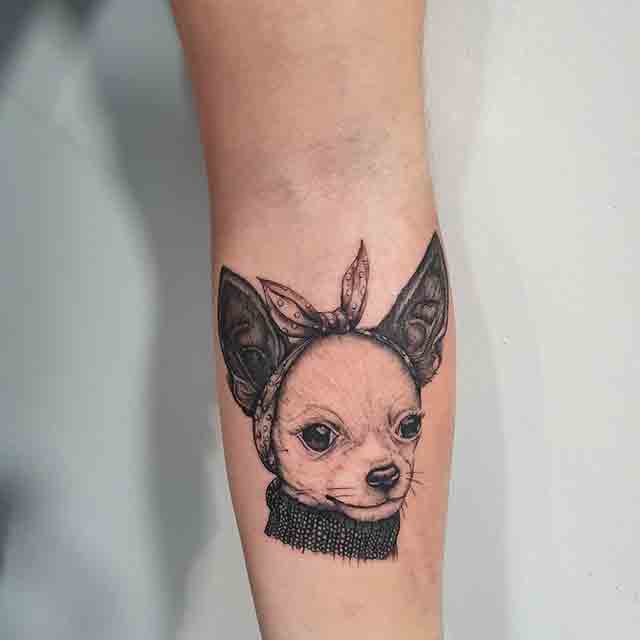 The Chihuahua is a very tiny dog with a strong personality and is one of the smallest breeds of dog. One can remember their pet Chihuahua by getting a memory tattoo like this etched on their arms or legs.
20. Bundle of Joy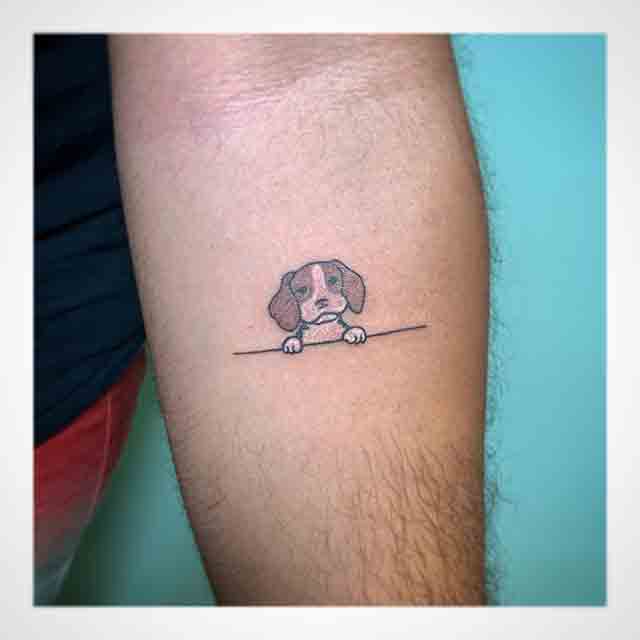 The title of this design is actually self-explanatory. We can all agree how great this memory tattoo turned out to be. It's a wonderful way to commemorate this adorable puppy.
21. Heartwarming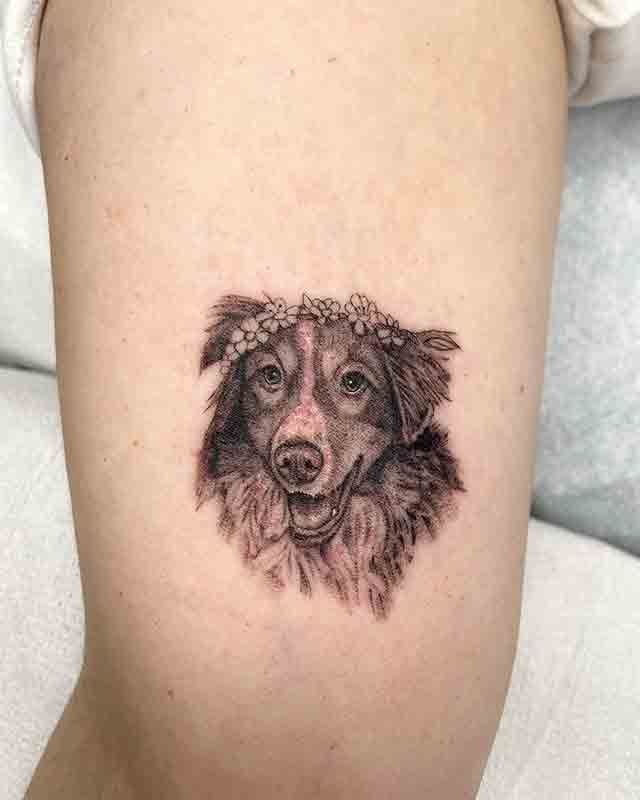 This image is titled "heartwarming" for a reason. The beautiful smile of this innocent-looking dog will make anyone looking at the tattoo smile back. If inked properly, the tattoo can look astonishing.
Tattoo In Memory Of Grandpa
Grandpas nurture and love their grandchild till their dying breath. They're always looking out for us and want what's best for us. Here are some memory tattoo designs you can get to honor your late grandpa:
22. Amor Eterno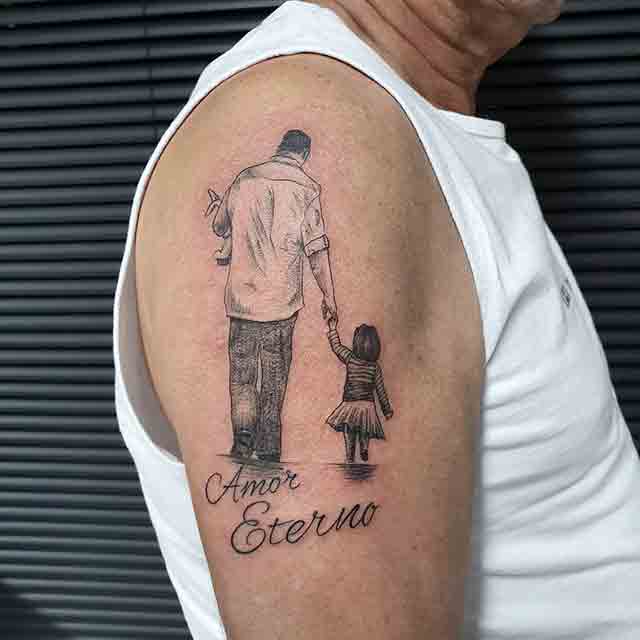 The phrase "Amor Eterno" stands for "eternal love" and it fits perfectly in this scenario. This tattoo shows how a grandfather's unconditional love towards his grandchildren is one of the most beautiful things in the world.
23. Hero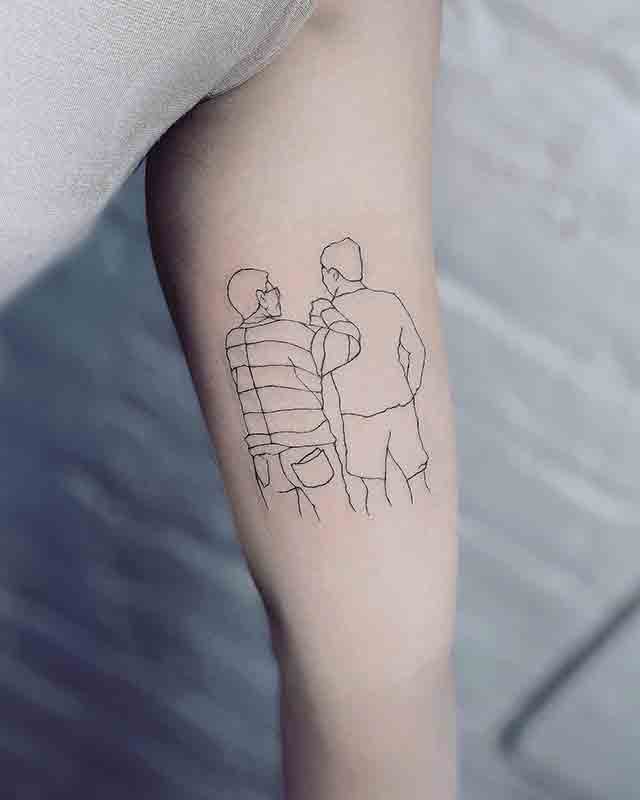 To grandchildren, grandpas are like heroes. With their everlasting love, the grandchildren's lives become more meaningful. A wonderful memory tattoo to honor one's grandpa.
24. Safe Space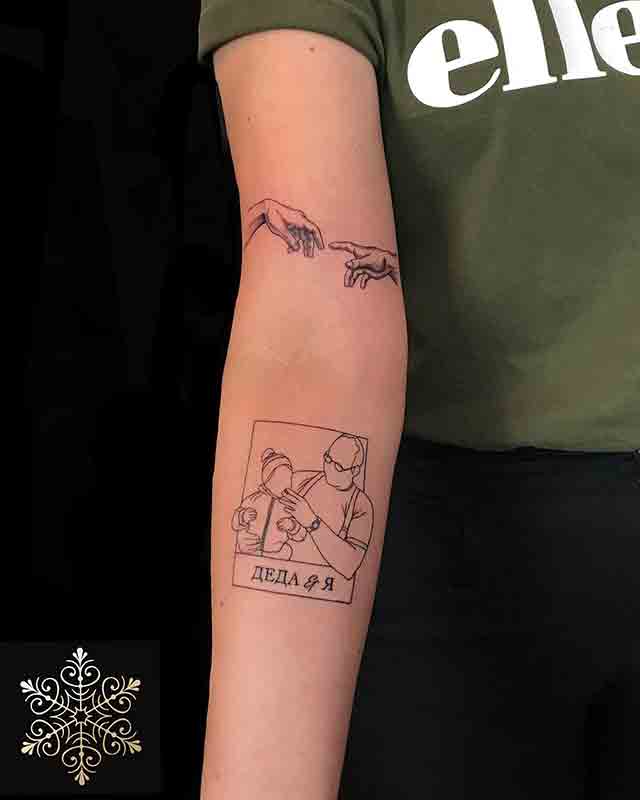 Grandpas also act as a safe space for their grandchildren. Their presence alone makes the children feel protected from all sorts of evil. The tattoo can look really elegant if it is kept simple.
In Memory Of Dad Tattoos
A dad's job is to always be there for his kids. He provides unconditional love to his kids and does not expect anything in return. Here are some tattoo options to honor one's, deceased father:
25. Forever in my Heart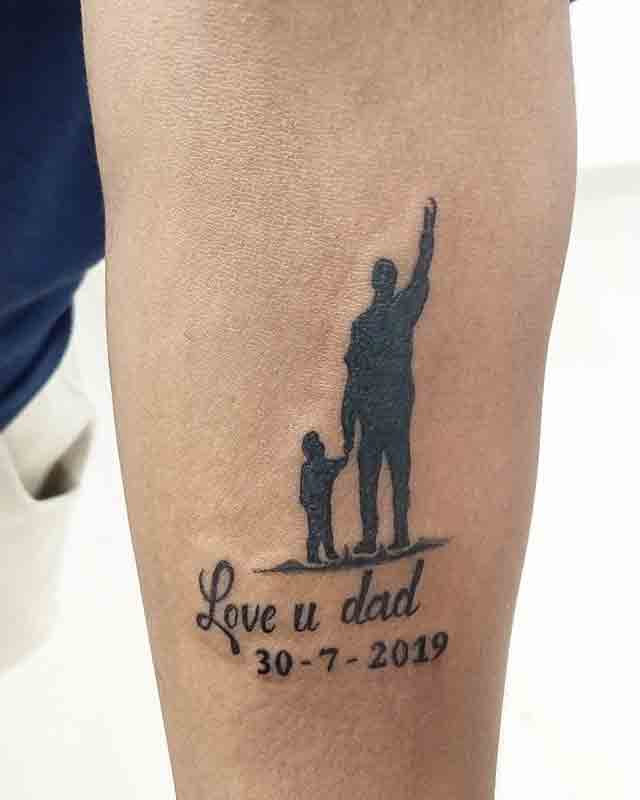 Being a dad is not easy. They sacrifice a lot to keep us happy and it's not easy to grow up without one. Therefore, to remember their late dad, one can get a memory tattoo just like this one.
26. Shoulder to cry on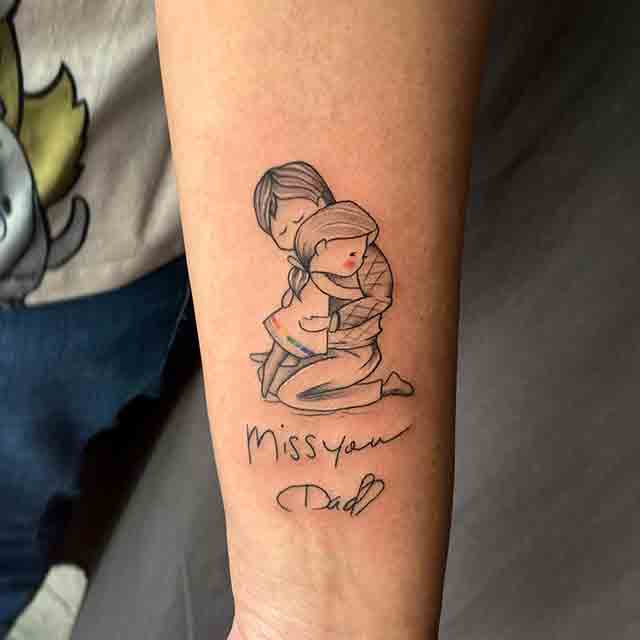 Dads also provide moral support to us whenever we're faced with challenges. If anything goes wrong, they are always there to comfort us and make us feel hopeful. This tattoo depicts that perfectly.
27. Invincible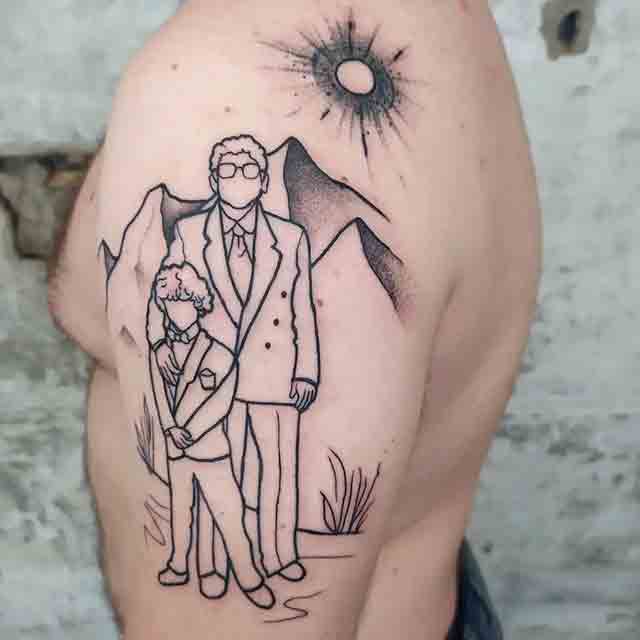 With their overwhelming love and support, dads make us feel like we're ready to take on the whole world and this is something every kid needs. The tattoo above gives us that message very clearly.
In Memory Of Dad Tattoos For Daughters
A daughter's relationship with her father plays a vital role in her psychological development. Every daughter respects and looks up to her dad. To honor that relationship, either one of them can get tattoos like these:
28. Undying Love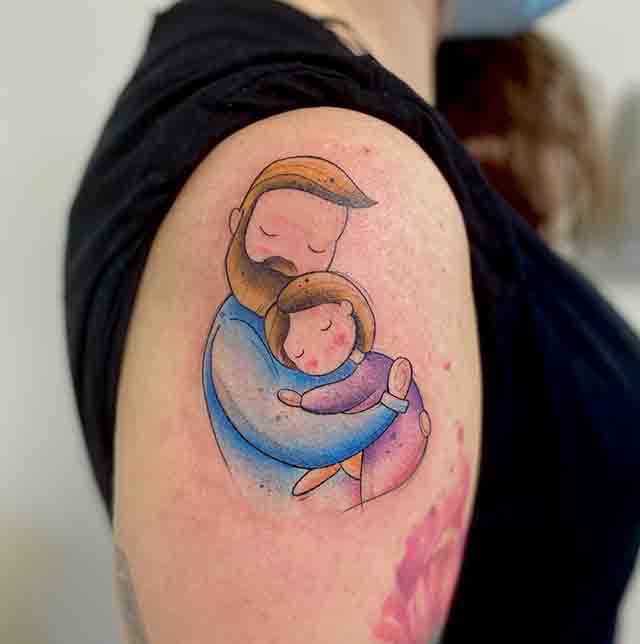 For a daughter, growing up without a dad is a very difficult thing to do. A bond between a father and his daughter is one of the most powerful and beautiful things in the world and this tattoo shows that.
29. Permanent Love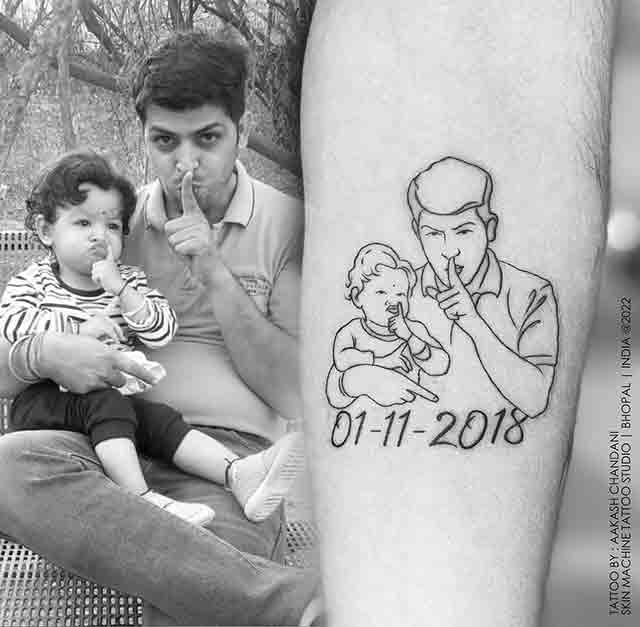 A father's love for his daughter is permanent and it never dies out. As tattoos are permanent, it will most definitely help to support that statement.
30. Through Thick and Thin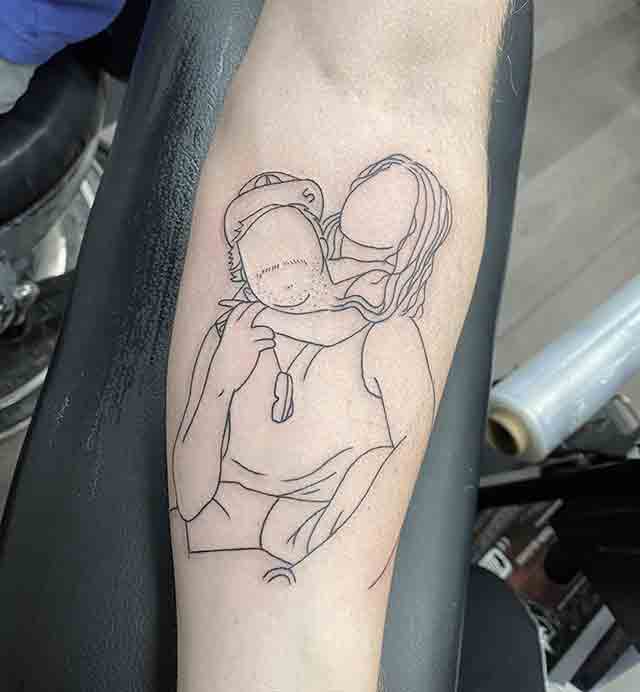 Fathers are always by their daughters' side in both good and bad times. They are protected and loved at all times, and nothing can change that. This memory tattoo portrays that quite clearly.
31.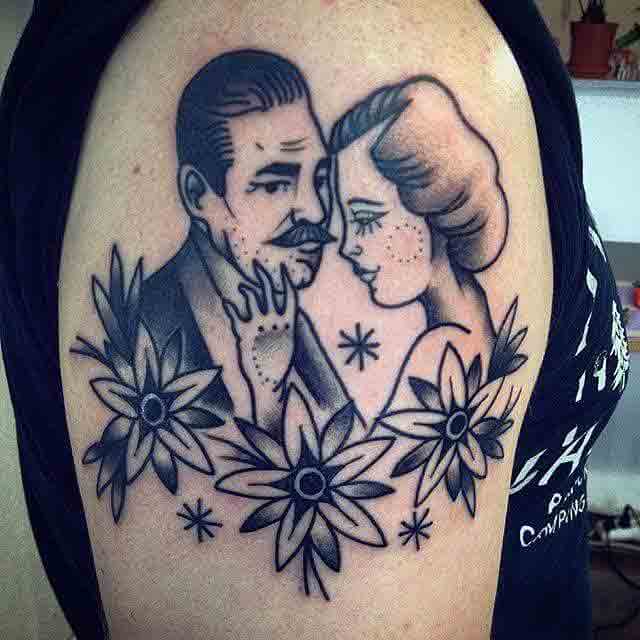 32.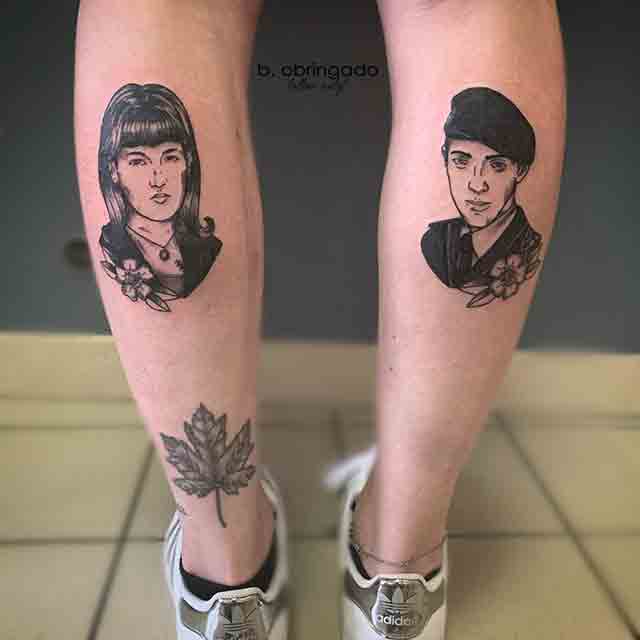 33.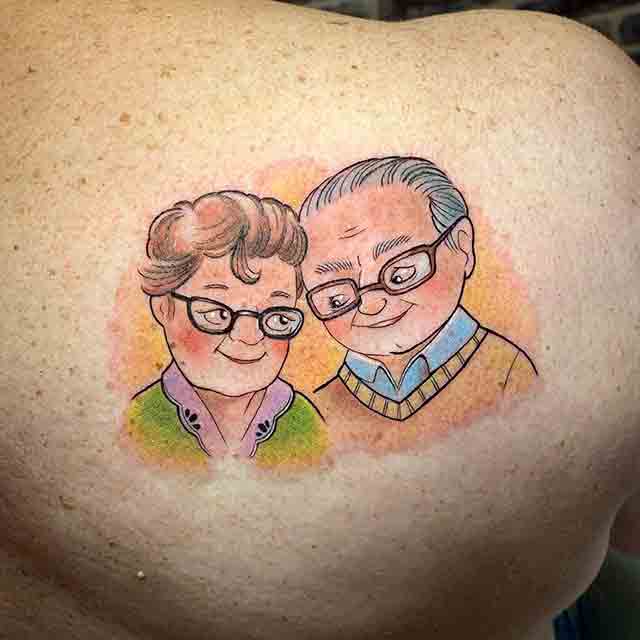 Tattoos In Memory Of Friend
34.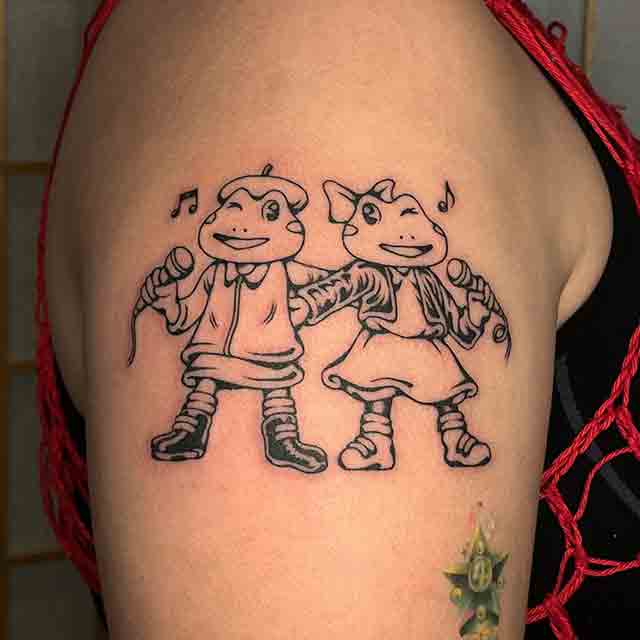 35.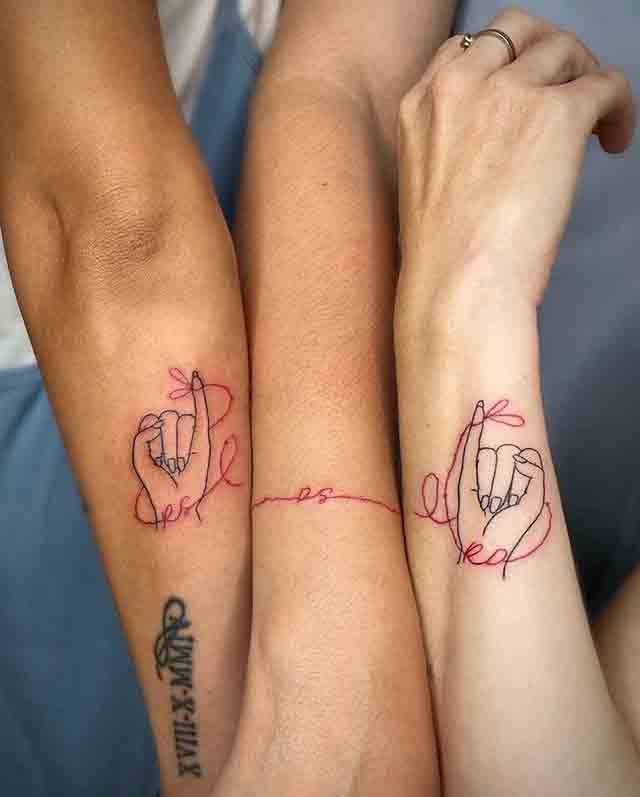 36.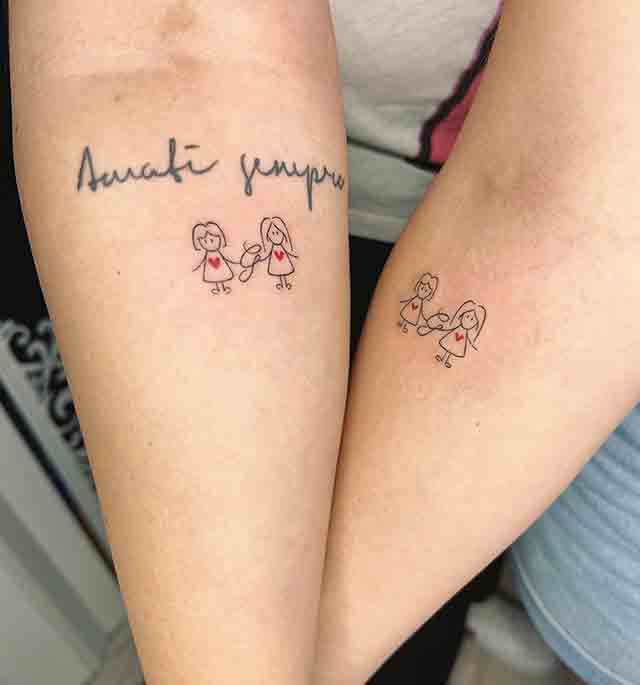 In Memory Cross Tattoos For Men
37.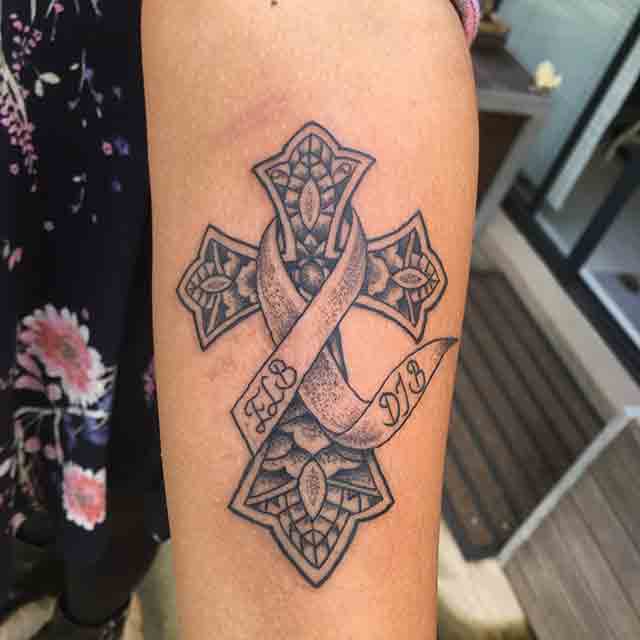 38.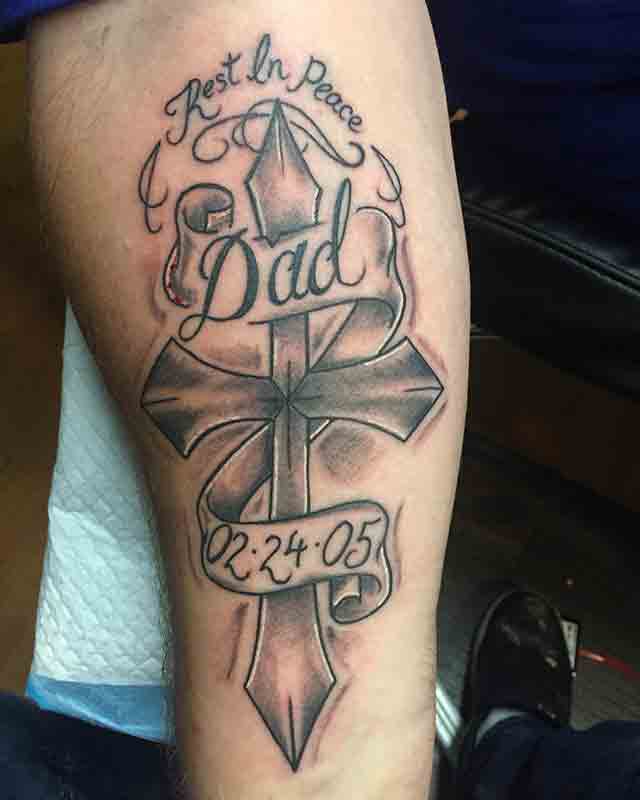 39.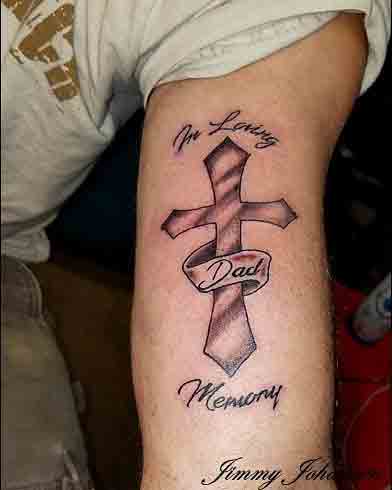 Forearm In Memory Tattoos
40.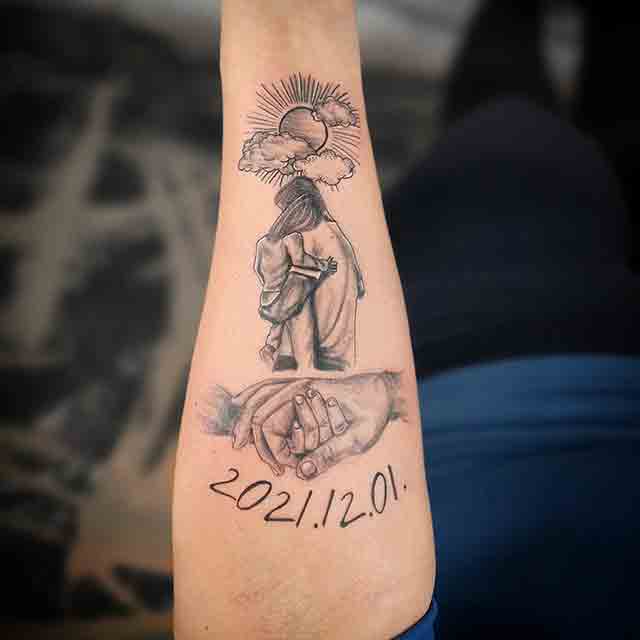 41.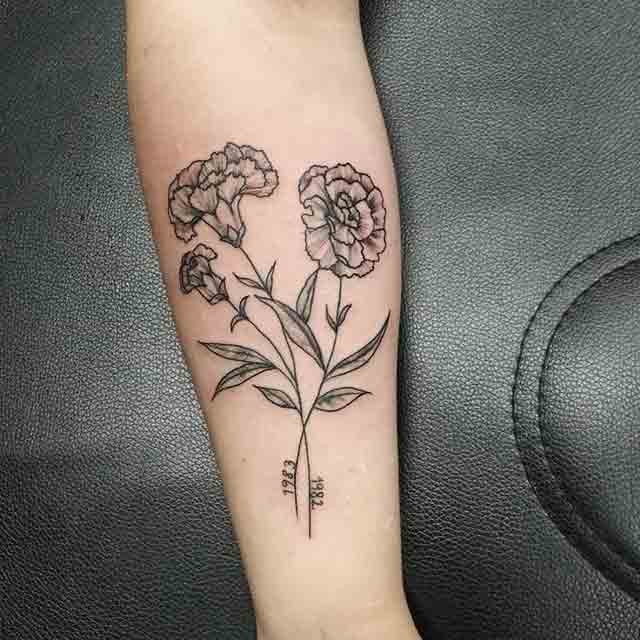 42.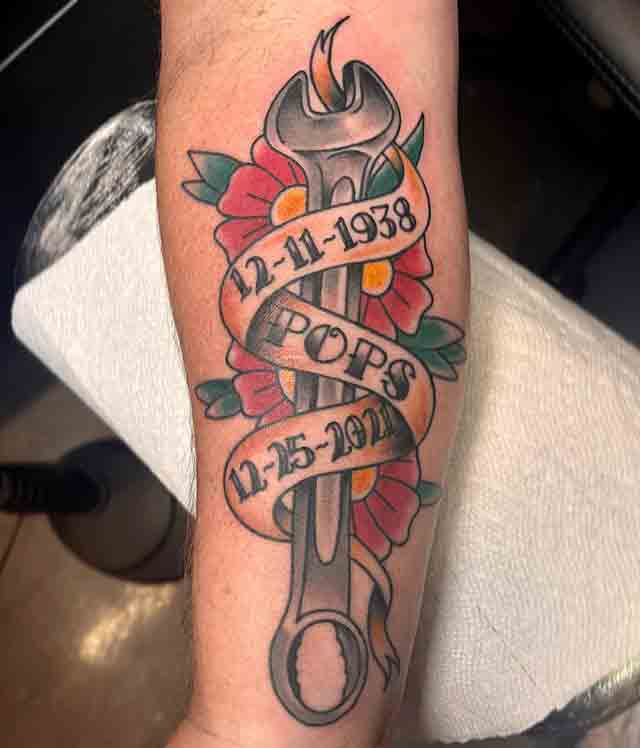 In Memory Of Son Tattoo
43.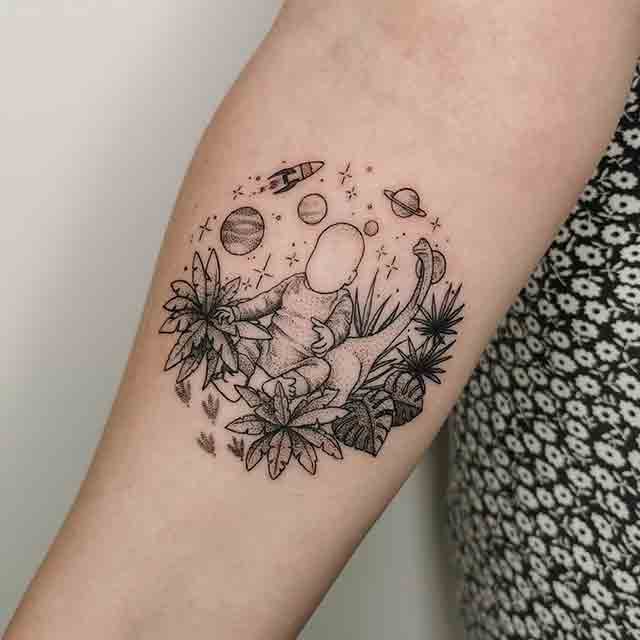 44.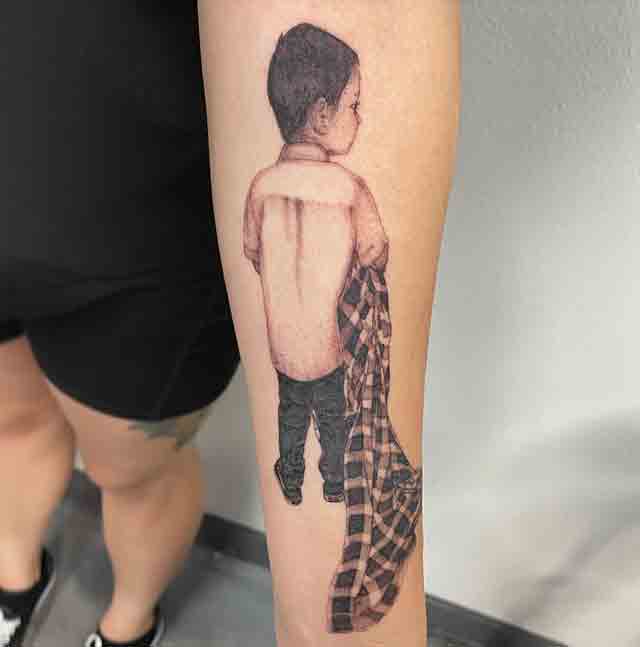 45.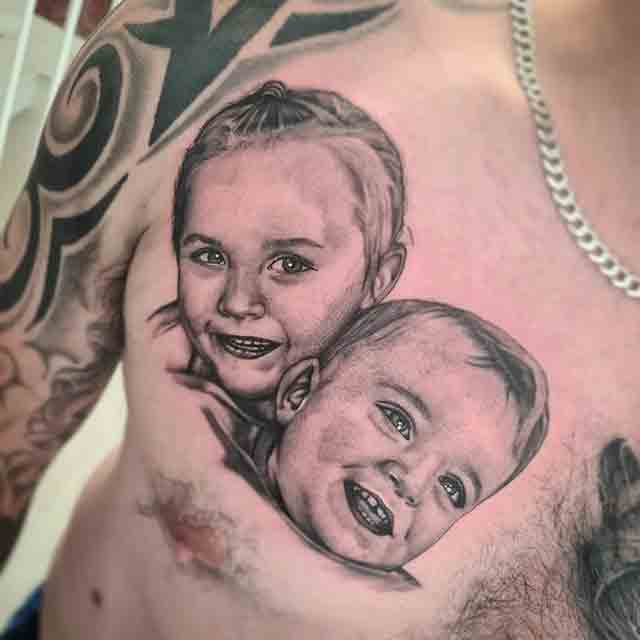 In Memory Tattoos For Men
46.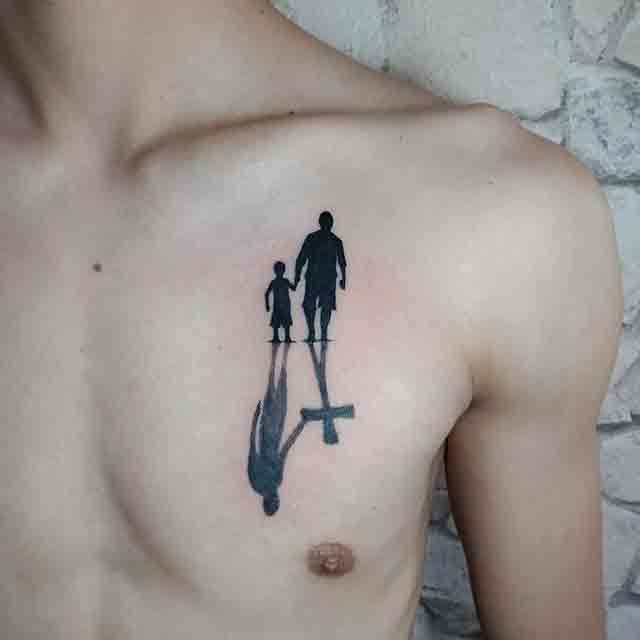 47.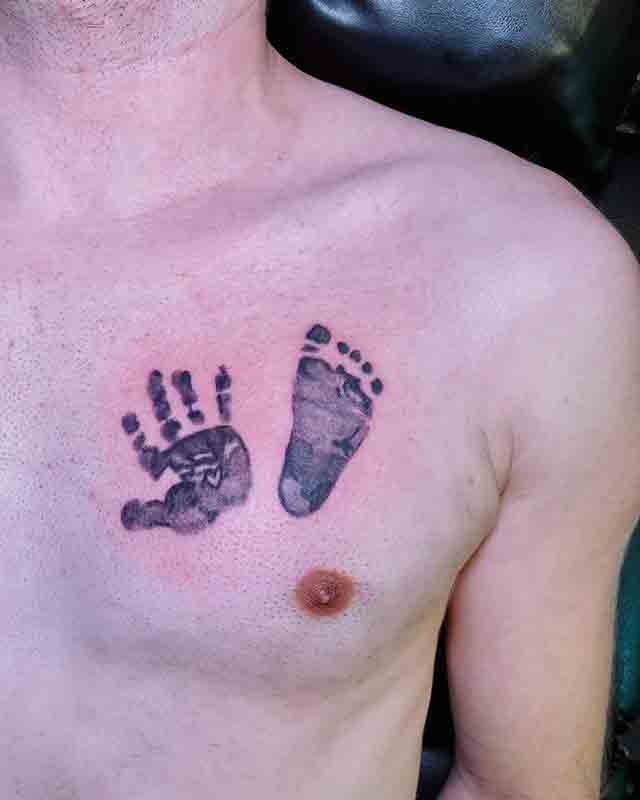 48.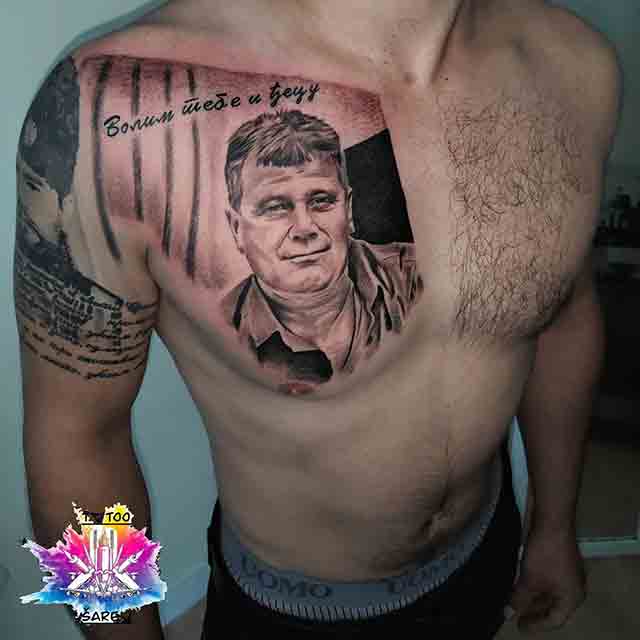 In Memory Of Dog Tattoo
49.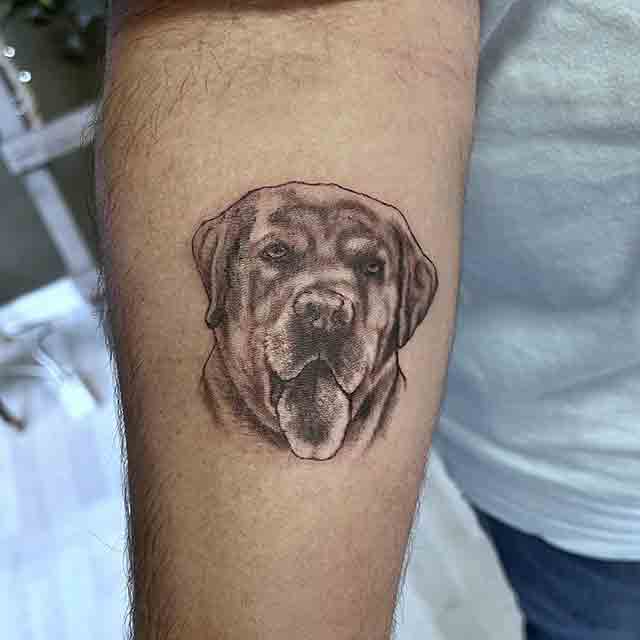 50.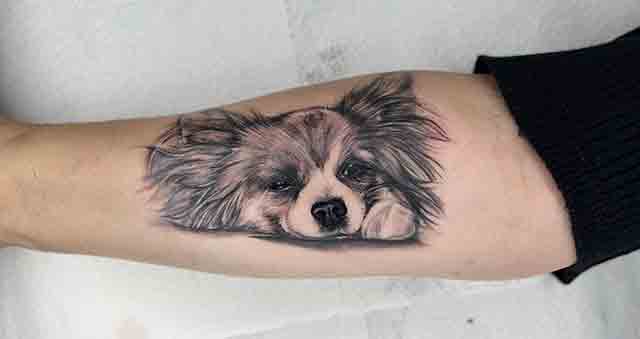 51.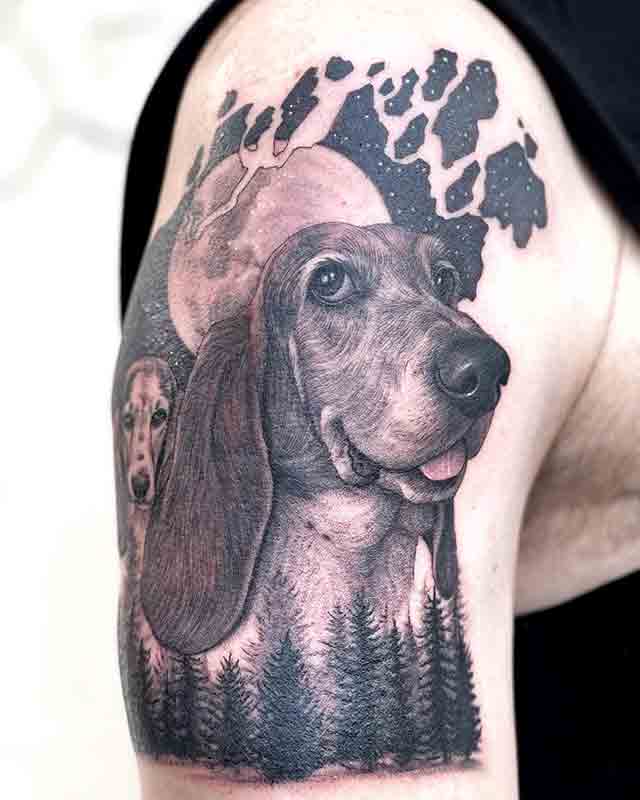 In Memory Of My Husband Tattoos
52.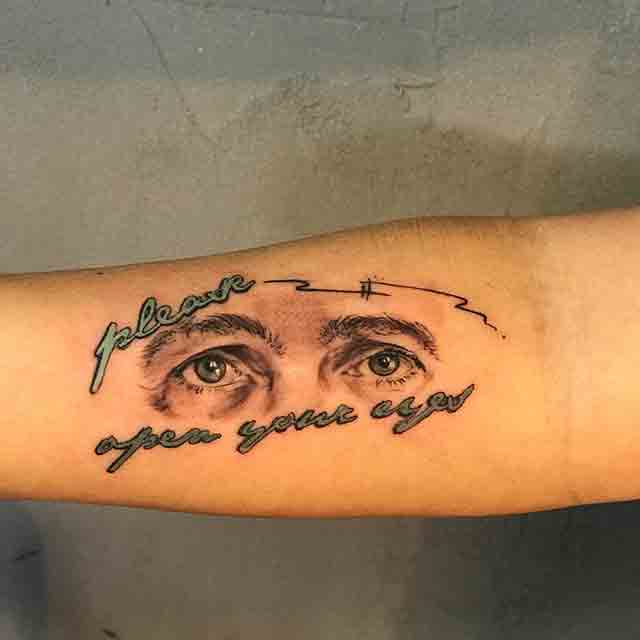 53.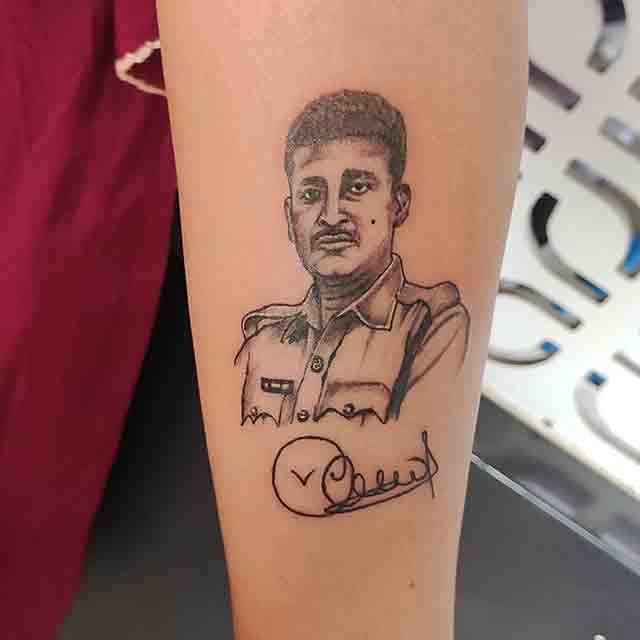 54.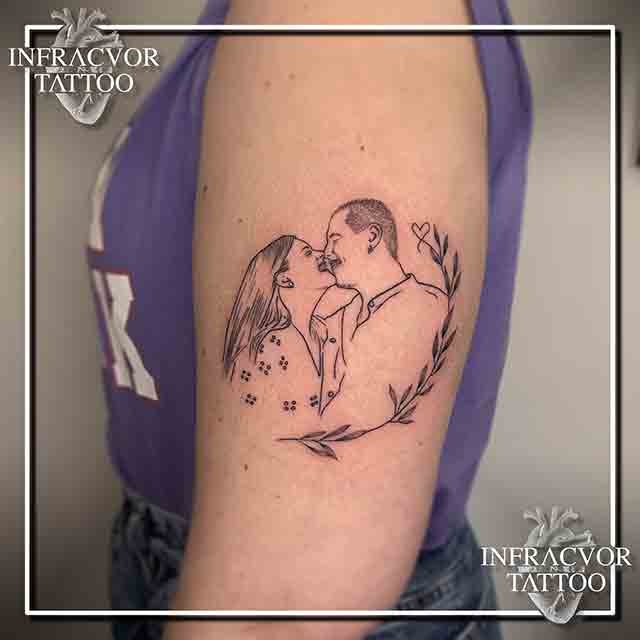 55.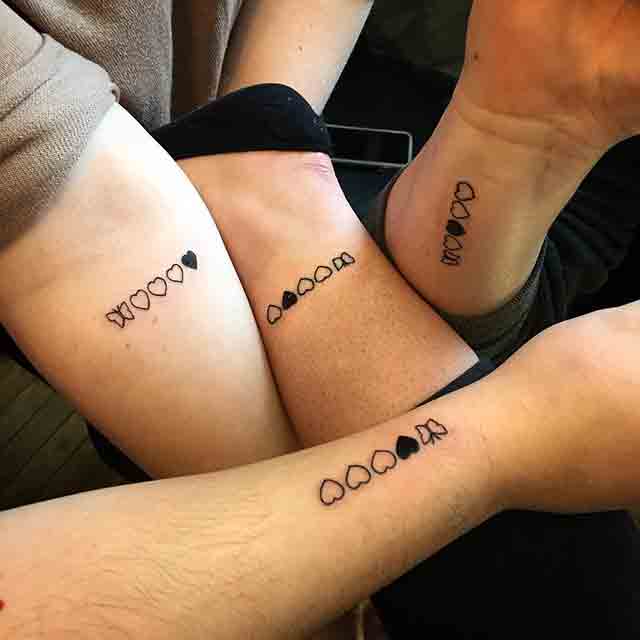 56.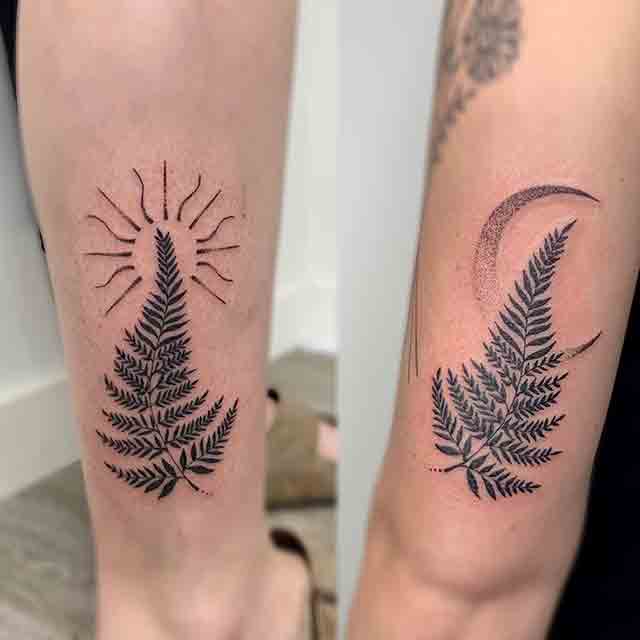 57.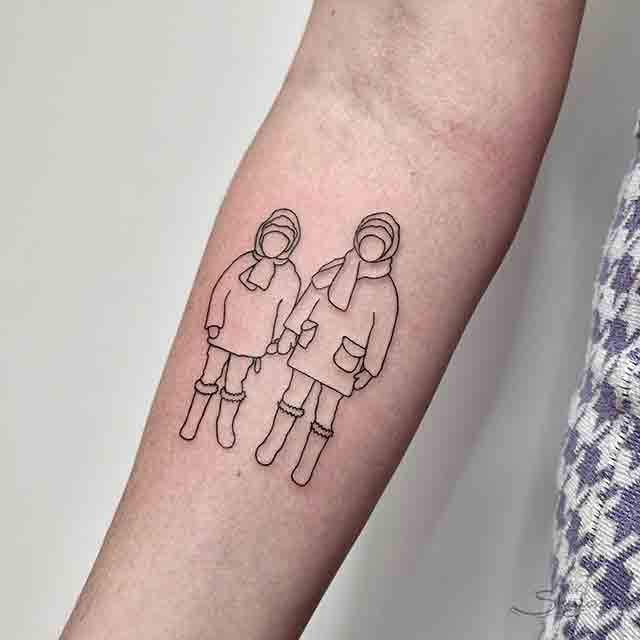 In loving Memory Rose Tattoos
58.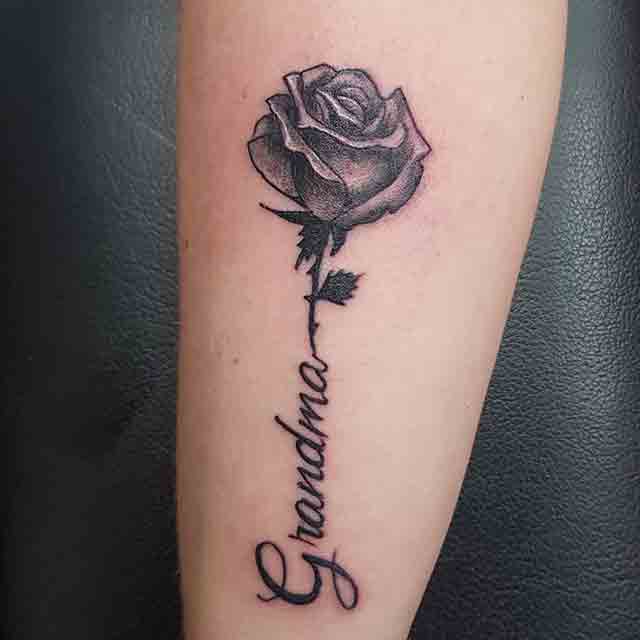 59.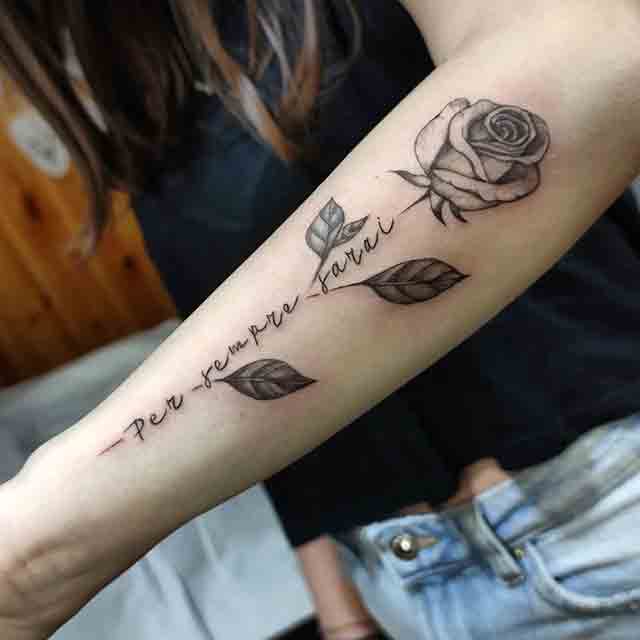 60.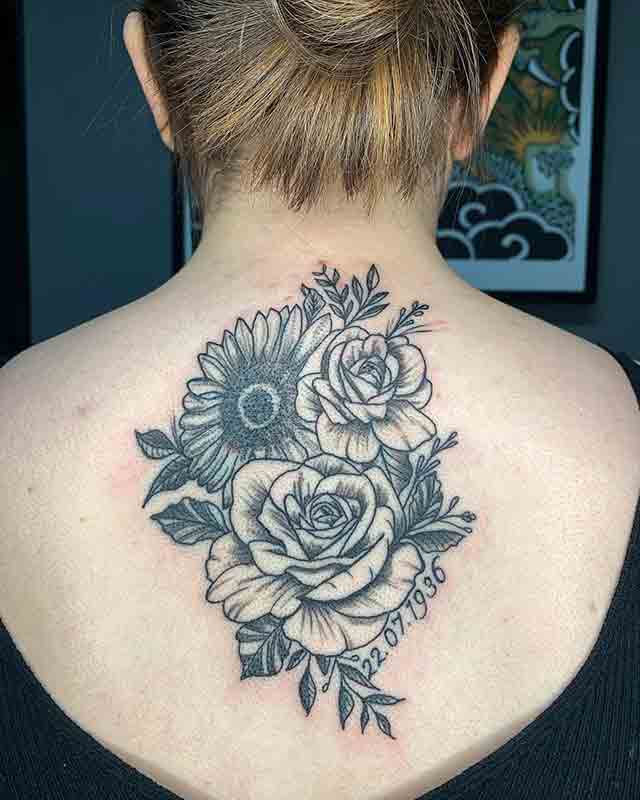 Conclusion
That will be all for now! These are some of the exquisite memory tattoo designs we've gathered and you might want to take your time while choosing a design to perfectly suit your needs.
Since there are so many cool designs to choose from, going through each of them may seem like a daunting task. However, you need to understand that your tattoo is going to be permanent and you would have to go through a lot of trouble to remove it or change it.
It is important to know that people do not get these tattoos to flaunt their personality or to look good. They are simply there to honor our loved ones in the best way possible. Keeping this in mind, you may now get started on picking your memorial tattoo.
Frequently Asked Questions
What symbolizes lost loved ones?
Butterflies, feathers, and stones are some of the things that symbolize lost loved ones.
How do you pick a memorial tattoo?
If you can think of anything that shows what made them special or unique to you, then that's a very good place to start.4
Is a memorial tattoo a good idea?
Of course, it is. It is a very sweet and thoughtful way to express love for a certain individual.