With Halloween, one thing comes complimentary: Halloween Party, where everyone has to look like a ghost! That's where a tattoo comes into play. Tattoos are super essential for standing out at a party.
A unique tattoo helps you to create a unique impression at the party than other accessories. Besides the party, there are many people out there (like you, maybe) who look for a permanent tattoo idea as well.
Halloween tattoos look scary and are based on horror-themed. The scariest tattoo is the most attractive one for a Halloween tattoo. In order to make a tattoo shocking, many uses symbol of ghosts, witches, pumpkins, bats, brooms, moon, and so on.
Whether you are looking for a permanent Halloween tattoo or a temporary one, we have got your back. In this article, we have covered 80 fabulous Halloween tattoo ideas with meaning, Halloween tattoo meaning, history, myths, and so on.
So, what are you looking for? Scroll down and find the best Halloween tattoo for yourself!
Halloween Tattoo Meaning:
Halloween tattoos are haunted and ghost-themed tattoos. Many people prefer a temporary tattoo for a few hours that they can wear on their face and on other visible parts. On the other hand, there are also some people out there who go for permanent Halloween tattoos.
1. Deadly Men Tattoo Idea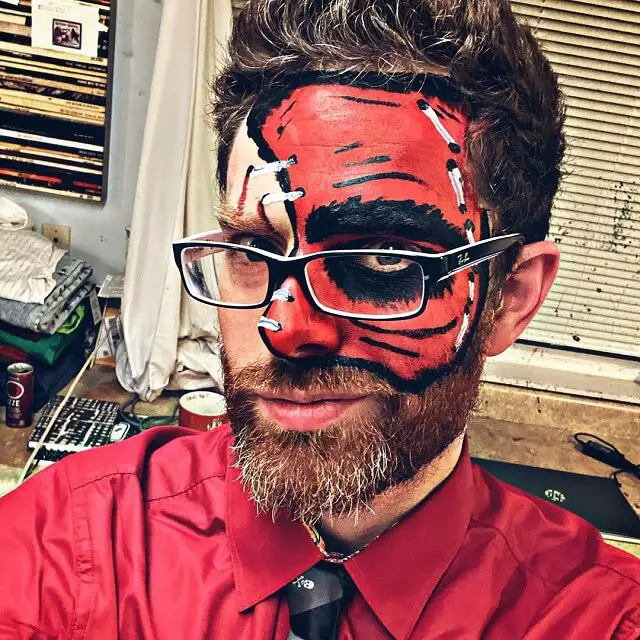 Looking for a badass face tattoo idea to rock at the Halloween party? It's a great example for someone who doesn't want to cut their beard and still looks strongest at the Halloween party. The detailing and color combination of the tattoo makes it super attractive.
2. Hendonist Sculpture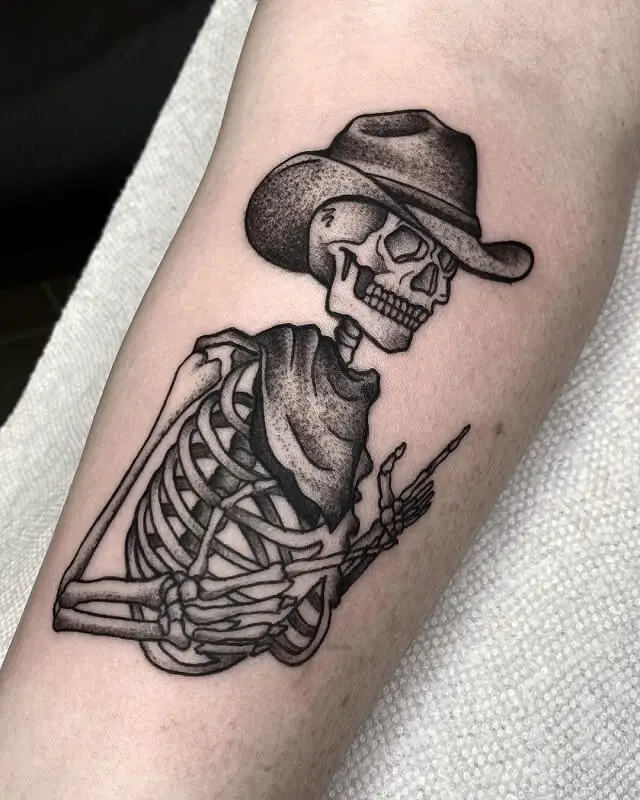 The perfect tattoo for a Halloween party. It looks like the ghost of a cowboy has arrived to attend the party. Being a small tattoo, it's a great Halloween permanent tattoo you can get. The tattoo also represents you are the most dedicated party animal in the room.
3.  Aesthetic Skull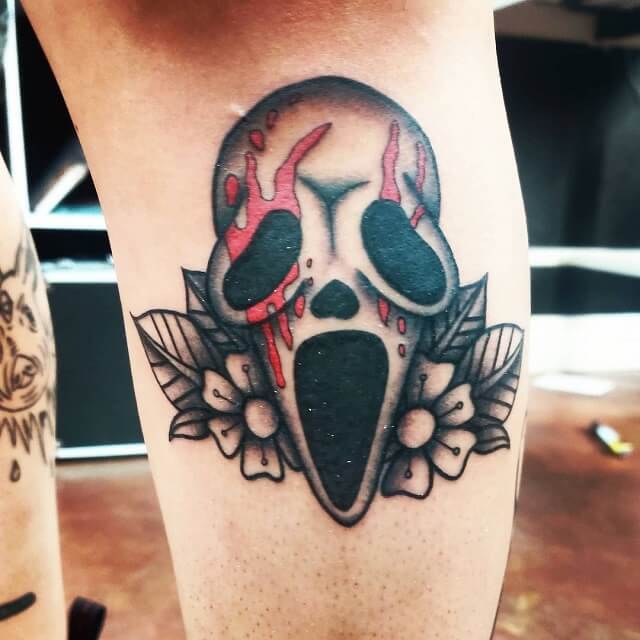 The most aesthetic tattoo I have ever seen. The WOW-faced skull and the bloodstains make it quite alarming and funny, too. However, the flower and leaves make it aesthetic as well. As a small tattoo, it's a perfect option if you are looking for a permanent Halloween tattoo.
4. Small Skull fruits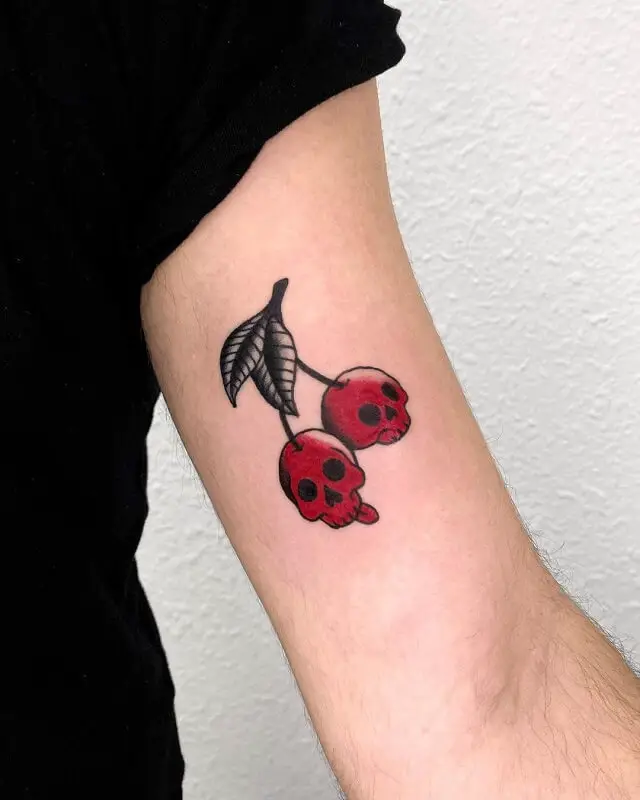 The best small skull tattoo you can get today. The tattoo looks like two devil fruits are hanging. Where one is funny and another one is serious. A fabulous tattoo to get inked on your body before Halloween.
5. Funny Grave Tattoo Idea
Looking at the tattoo, it looks cute and funny too. I liked the grave part; the shit happens written on the grave changes the entire game. The dirty apple apparently looks like a ghost. Interesting, isn't it?
6. Simple Devil Tattoo Idea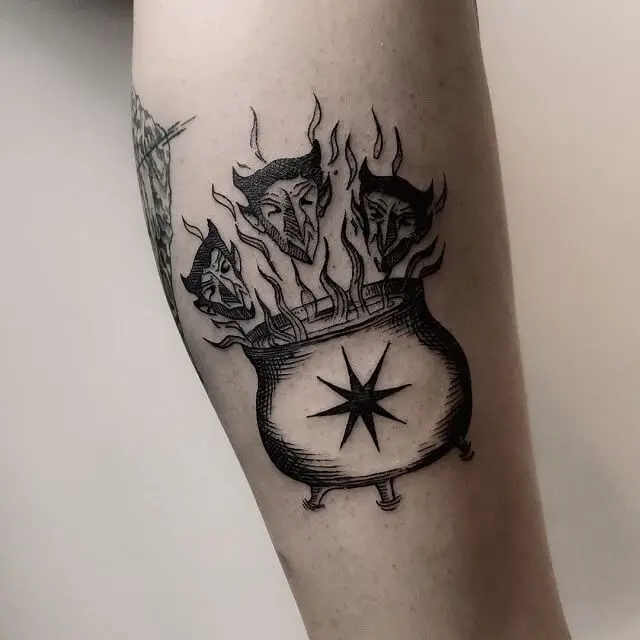 A very simple and affordable tattoo idea that carries a wonderful story. As we all have heard how bad people get treated in hell. How they get BOILED in the hot water. The tattoo represents that story and it's an ideal tattoo someone can wear for Halloween.
H

alloween Temporary Tattoos
The truth is, not everyone is comfortable with a permanent Halloween tattoo. Also, some people want to get a tattoo to look unique at the Halloween party. In this situation, a temporary tattoo comes as a savior.
Temporary tattoos are easy to apply and easy to get rid of. No professional help is needed. Temporary tattoos are inexpensive and available everywhere online and the best part is, you can apply them and remove them by yourself.
Also, if you want to do it on your own, you can get a temporary tattoo from a tattoo artist (It won't cost as much as a permanent tattoo does) or create it on your own at your home.
7. Devil face tattoo idea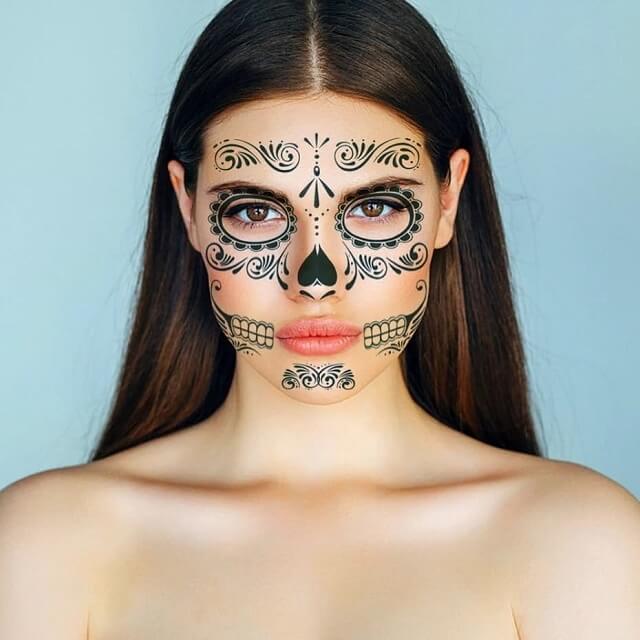 A perfect tattoo idea for Halloween parties. The tattoo doesn't cover all your face. Instead, you wear it around your face. However, you can also get it as a temporary tattoo (so that you can clean it off after the party.
8. Ghost party tattoo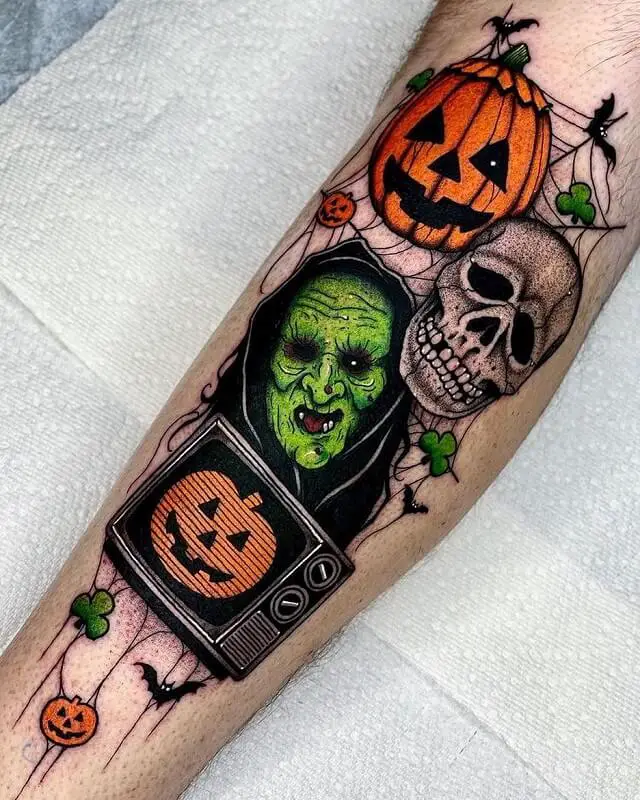 Searching for a flashy and vibrant tattoo idea? If yes, then here is an inner arm tattoo idea that features a spooky witch, a skull, a pumpkin, an old TV, and so on. The tattoo looks superb on the forearm.
9. Hungry Pumpkin
Another funny tattoo is here for you! The pumpkin-faced ghost tattoo looks super goal and the sea-green lightning shows its hungriness. The teeth of this pumpkin look fearful. A perfect Halloween tattoo for thigh and arm.
10. Horror Party Guy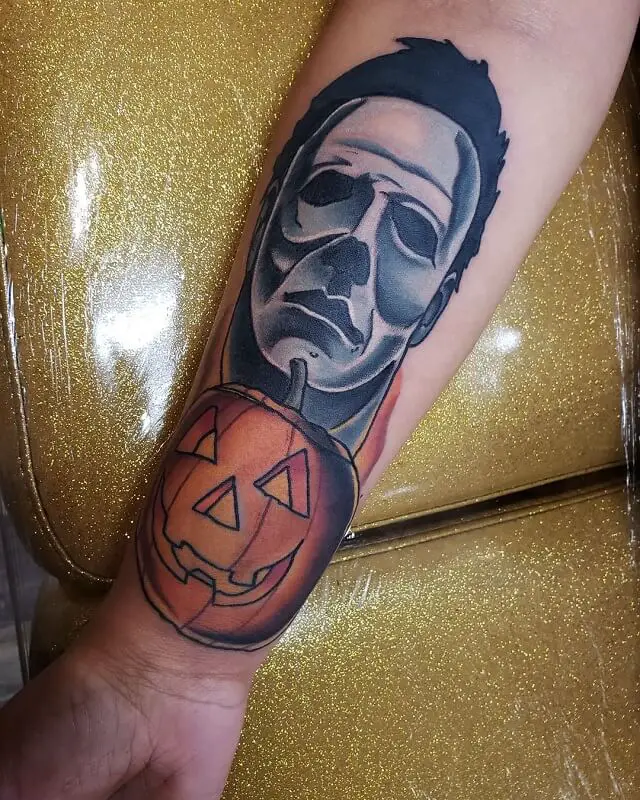 The tattoo contains a masked man who looks horrible (Perfect for a Halloween party) and the eerie pumpkin's existence shows Halloween. A mysterious tattoo for Halloween. Many find it horrible, but it will definitely attract people's eyeballs.
11. Creative Monster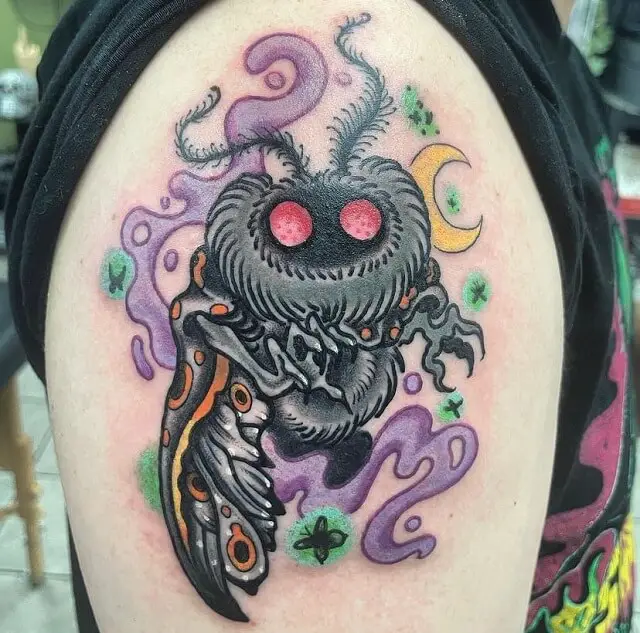 Source: dragonhandtattoo
Another fun yet vibrant Halloween tattoo design idea is right here. The monster looks super aggressive and the color combination makes it louder while the half-moon shows Halloween night. Perfect tattoo idea for a fun-seeking guy.
12. Bat Halloween tattoo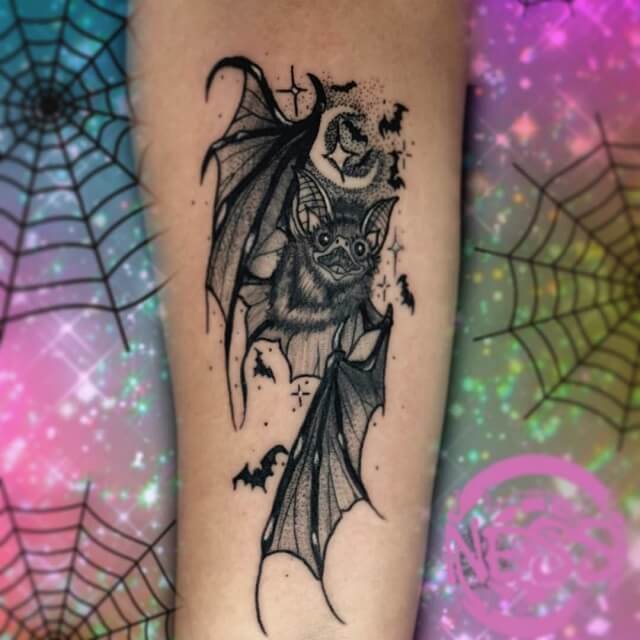 Bat is another important element of Halloween. It reminds us of a dark night in the jungle or in an old abandoned house. This is a very simple but magical tattoo design that remembers of one of those nights. A magical tattoo to get inked in your body!
13. Halloween Night Tattoo Idea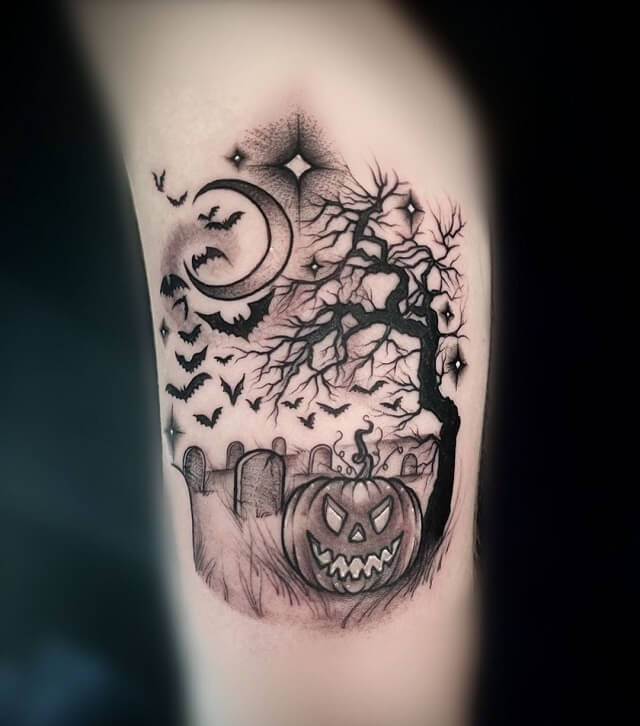 Another simple yet attractive tattoo idea is here, my friend! The tattoo features a graveyard with bats., an abandoned tree in a half-mooned night, and obviously a weird pumpkin. The tattoo looks damn creepy. As it's a black-inked tattoo, it won't cost much.
14. Witch and Bat Tattoo Inspiration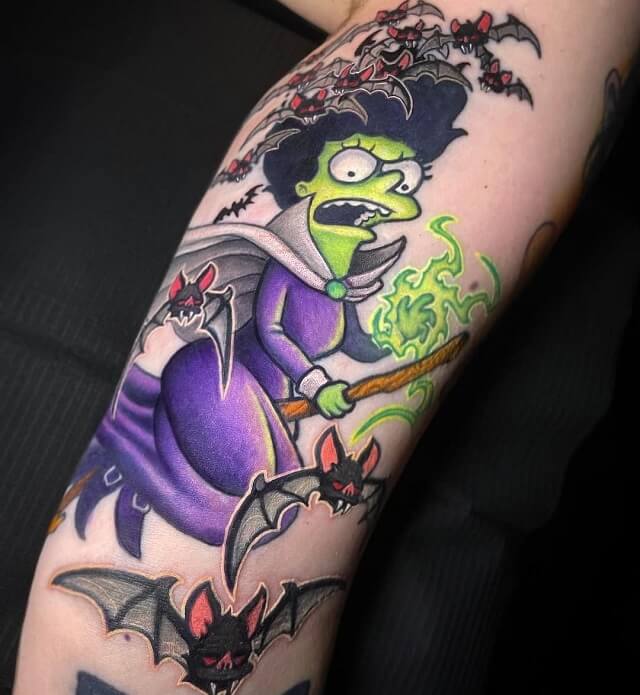 This is the best tattoo for those who are looking for a funny animated witch tattoo. Looking at the tattoo, it features an angry Witcher flying on her broom with bats. The entire concept looks funny and cartoonish (a little shocking too).
15. Moon and Bat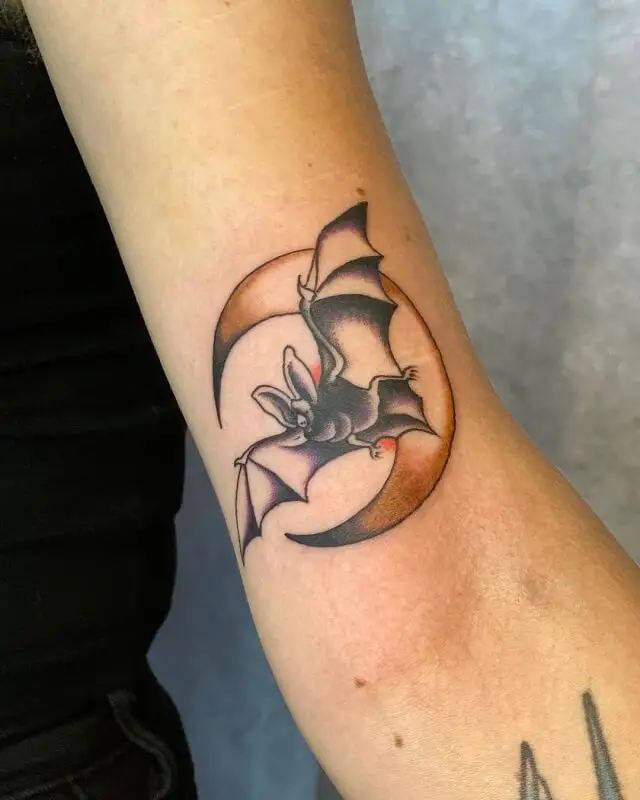 This is a simple and small Halloween tattoo inspiration for people who don't like loud tattoos. The tattoo where a bat is flying and the half-moon, which represents dark night and that makes it a perfect tattoo idea for Halloween.
16. Horrifying Butterfly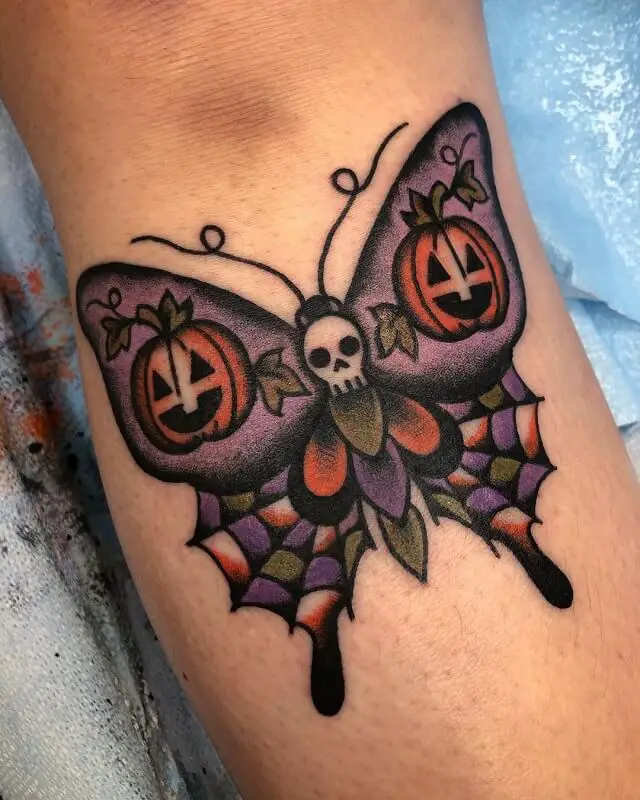 This tattoo looks unique and attractive. Being a small size tattoo, it can be made anywhere you want. Also, the butterfly is designed with Halloween pumpkins, a butterfly, and a skull. A great Halloween tattoo idea for women.
17. Ugly Witch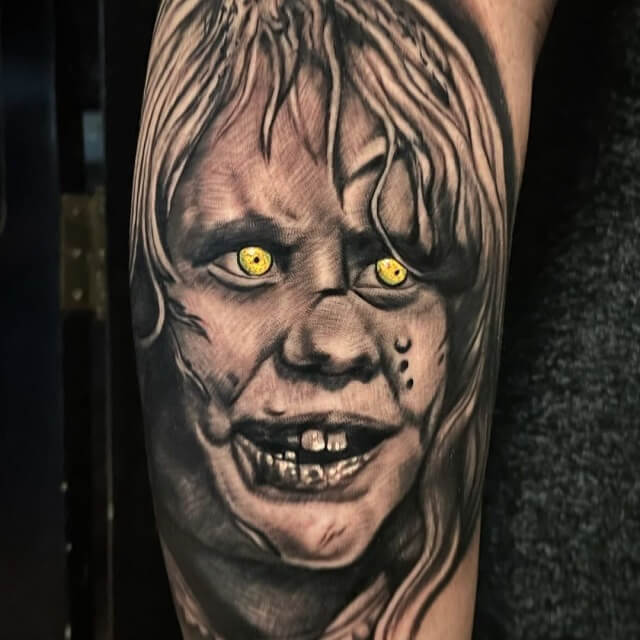 This is one of the most horrifying witch tattoo designs I have ever seen. The yellow shining eyeball of the witch is the only eye-catching thing the tattoo has. However, if you want to scare people, then it's something you can get.
18. Ghost and Roses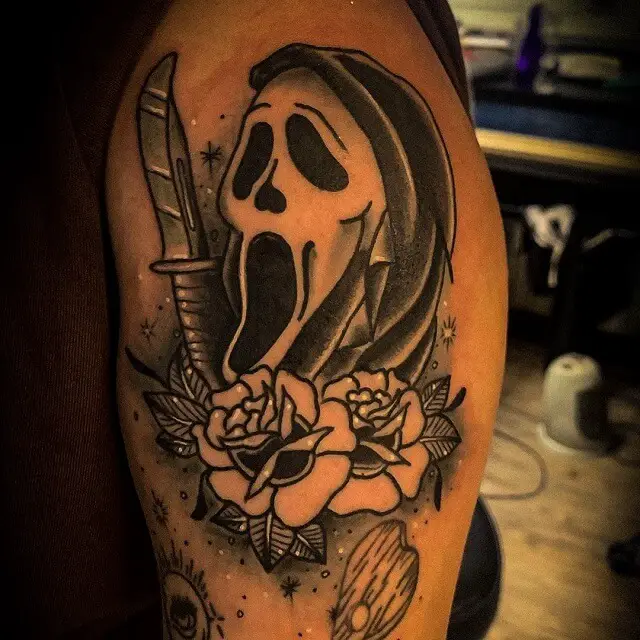 Here comes one of the most impressive Halloween tattoos. With a knife and ghost, it looks aggressive whereas the flower shows us peace and silence. The tattoo takes a larger space to get tattooed. A masterpiece you can get inked on your arm today!
19. Hallowen Pumkin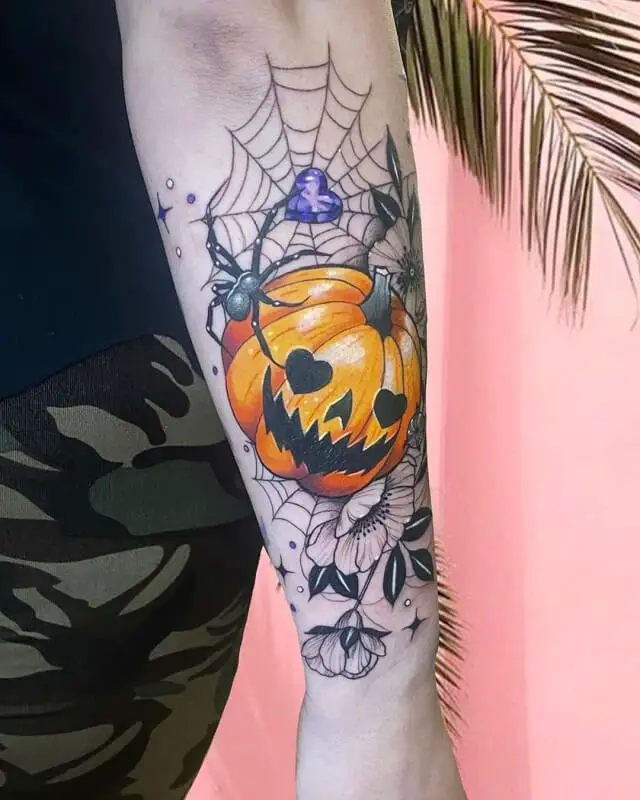 Spider is one of the scariest things that we can see in a haunted house and that's a key element in this tattoo. The spider flower compliments the loudness of the pumpkin. This tattoo looks great fabulous on the forearm.
20. Beautiful Conjurer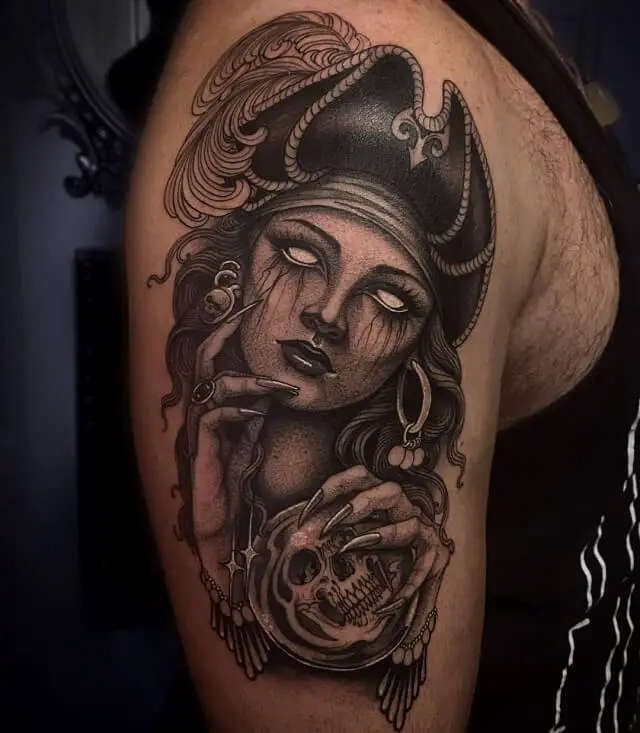 Looking for a spooky witch tattoo? The conjurer in the tattoo looks tempting and her white eye, big nails make it a bit scary. However, if you want to get a big spooky tattoo on your arm, here is an ideal tattoo inspiration for you.
21. Witch's Sculpture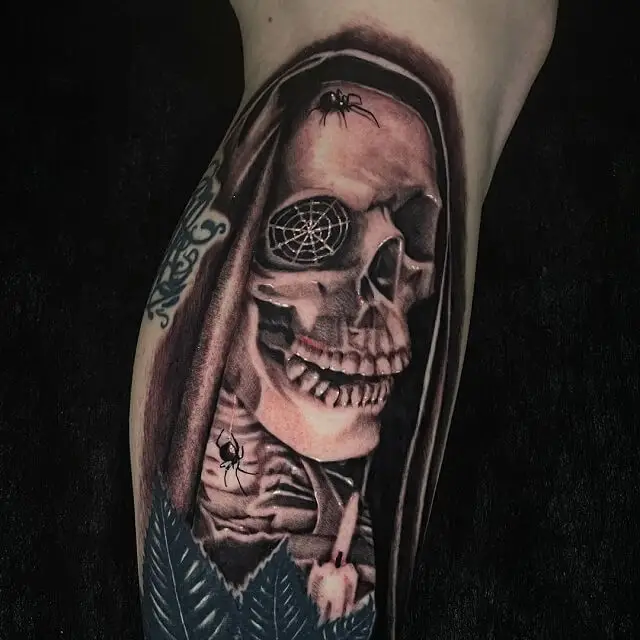 Do you get easily fascinated by sculpture tattoos? If yes, then here we have a thrilling sculpture tattoo design for you. This tattoo looks super eerie and dangerous too because of the spider work and the web-covered eye.
History and Myth of Halloween tattoos
Halloween day is one of the most popular events around the world. The event has been invented (over 2000 years ago) from the ancient Celtic festival of Samhain. Earlier, people used to dress up like ghosts and light bonfires to get rid of/prevent ghost attacks.
They used to believe that, dead were open and they can be harmful to them and that was the reason behind the bonfire. In the 8th century, 1 November became the saints' day for respecting the late souls.
However, October 31 is also known as All Hallows Eve. Every year, different types of celebrations, foods, festivals make Halloween worldwide popular.
Just like a controversial festival, Halloween has some myths as well. Here are some of the famous myths about Halloween:
Poisonous candy: It isn't true, and it's a myth. However, in 1974, a father poisoned his child's candy and killed him for the insurance money, and he wanted to take advantage of this myth. But guess what? He got BUSTED…
No Pumpkin, No Halloween: Another myth! Many people don't prefer to use Pumpkin instead, they use another prop. A larger number of people don't even prefer to use pumpkins at all.
Cat vanishes: Many say cats (especially black cats) became vulnerable at Halloween. Well, there is no evidence of it. However, if you love your cat, take care of it and keep it indoors always otherwise it can be lost, anyway.
Satanism: Many say Halloween should not be celebrated, it's a satanic/devil's festival which is another myth. Many researchers and scholar says, if we look back 2000 years back, the Celtics had nothing to do with Satanism.
So, Halloween is a fun festival. Have fun, spend quality time with your friends and family, do pranks (Without being harmful), and ENJOY!
22. Horrifying pumpkin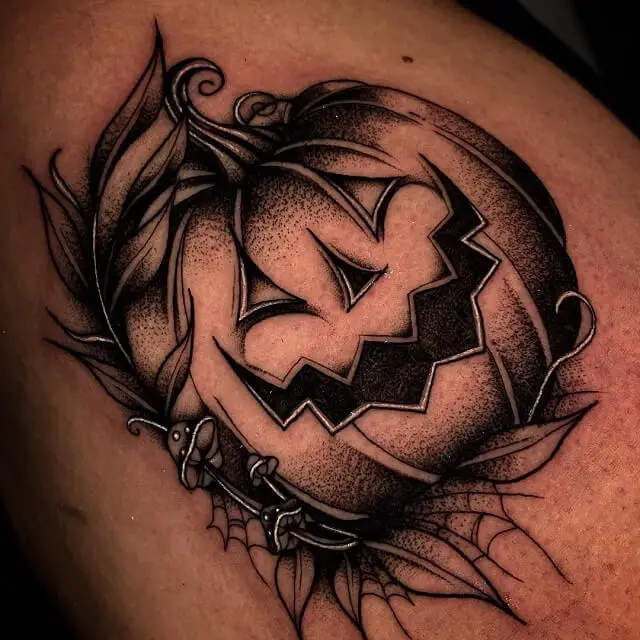 Another simple pumpkin tattoo design idea is right here. This tattoo looks superb and quite realistic too. The pumpkin looks weird, but attractive too. This sketchy tattoo will look super attractive to you. Also, getting a tattoo like this doesn't take all your money away.
23. Halloween Tattoo Ideas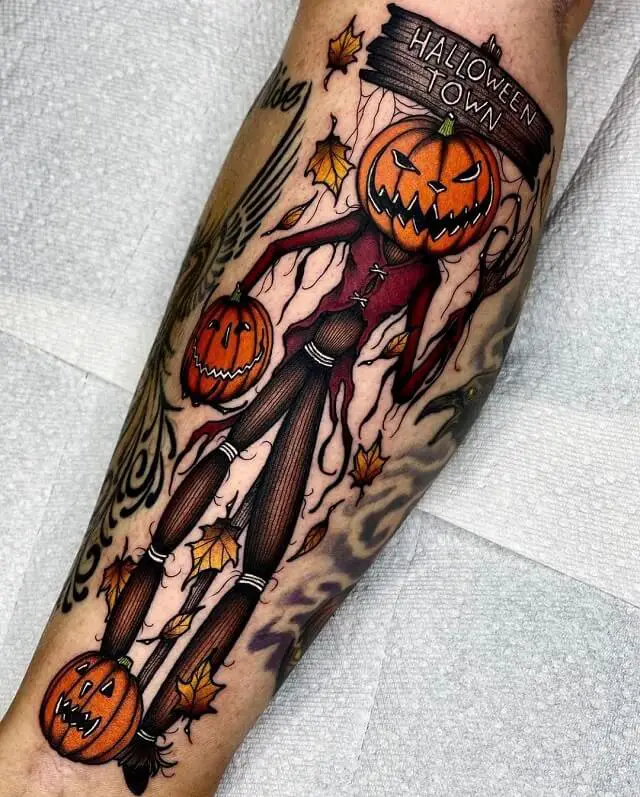 This tattoo looks outstanding because of its color combination. The pumpkin-headed ghost welcomes everyone to the Halloween town. It's a fun tattoo and looks exceptional on the inner arm and legs, too. A perfect tattoo you can get for the Halloweens.
24.  Zombie Tattoo Inspiration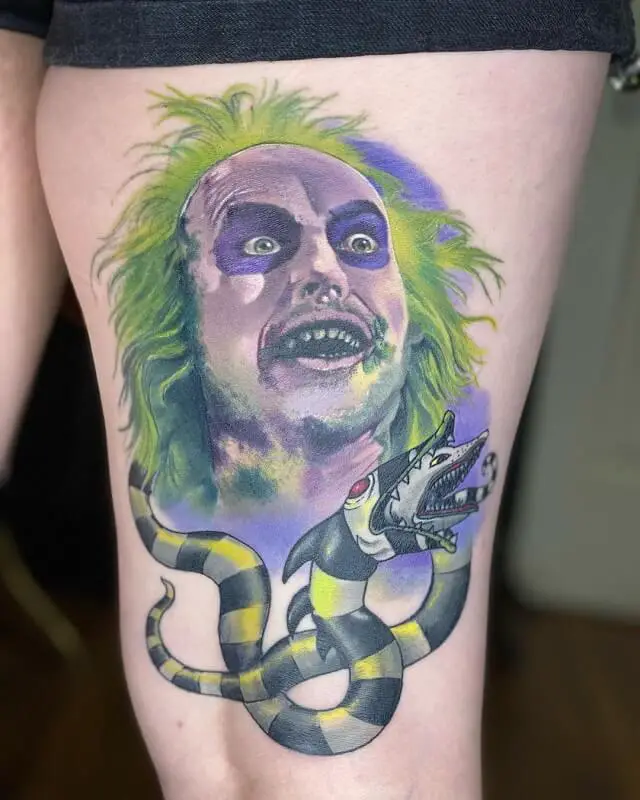 Do you like zombie tattoos? Well, many do! For them, here is a zombie tattoo inspiration. The tattoo looks alarmed and strange too. The snake makes it darker. From the color combination to the designs, it's a superb option for you.
25. Pumpkin and flower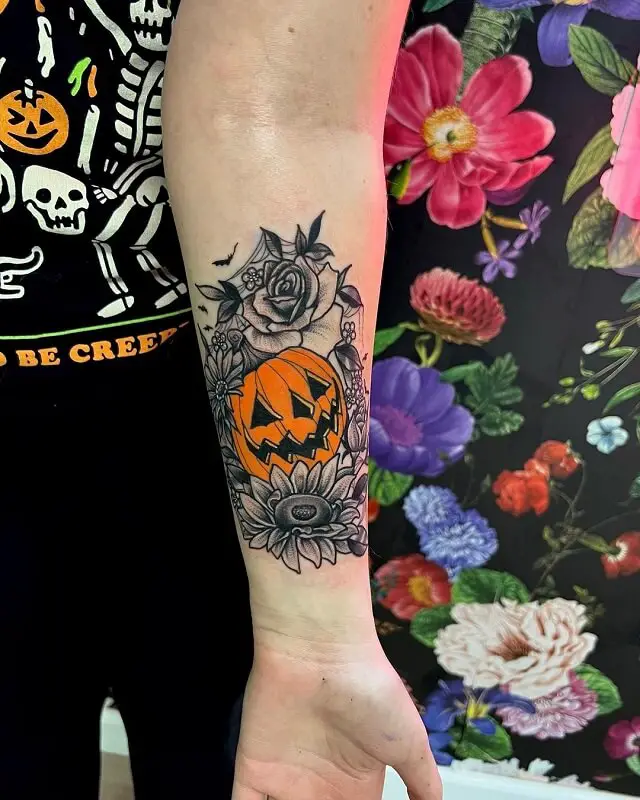 Looking for a fearful pumpkin tattoo inspiration? If you are looking for a versatile pumpkin tattoo idea, then this is something you won't regret getting. Besides the flowers in black color like sketched, the colorful pumpkin stands out louder and says "it's Halloween, my friend!"
26. Horrifying Pumpkin Tattoo Idea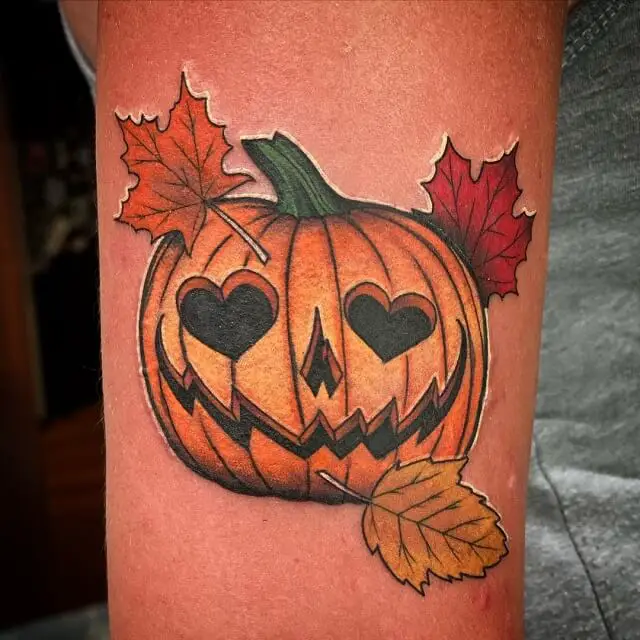 Another ghostly pumpkin tattoo idea is right here, only for you. This colorful tattoo looks great on any skin tone and the design looks versatile as well. It's an ideal vibrant-looking tattoo you can get today!
27. Hot witch and bat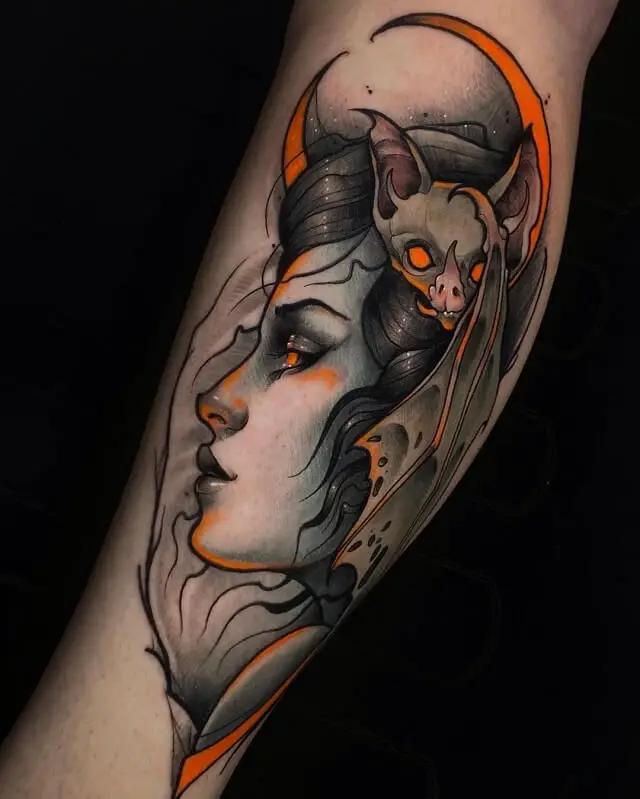 If you are tired of seeing ugly and horrible witches, then here I have something hot and tempting for you! A fiery lady (who doesn't look like a witch at all) and a bat beside her (that looks horrible) as well.
28. Ghost and Witch romance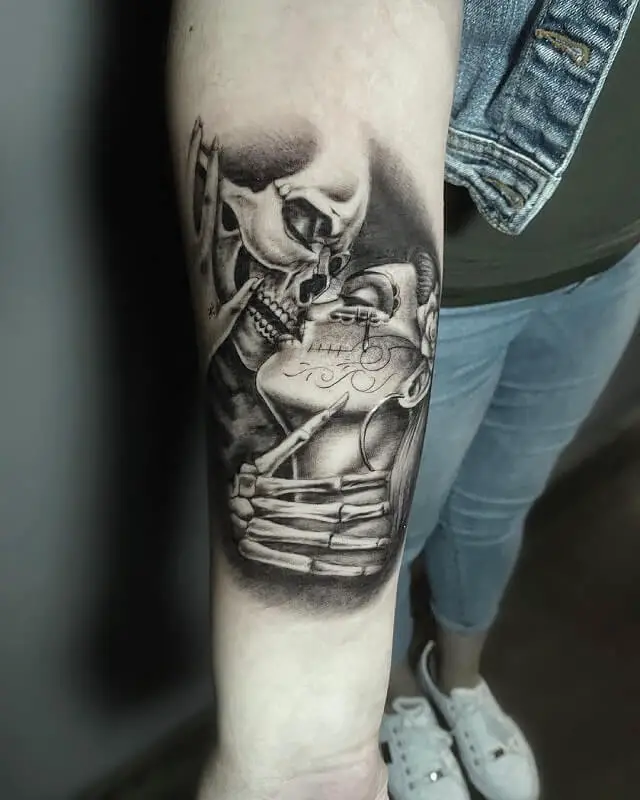 In search of a romantic Halloween tattoo? Many say Halloween and romance are unmatchable combinations! By proving them wrong, here is a romantic yet horrifying tattoo idea for you where a sculpture ghost is kissing a witch.
29. Halloween Pumpkin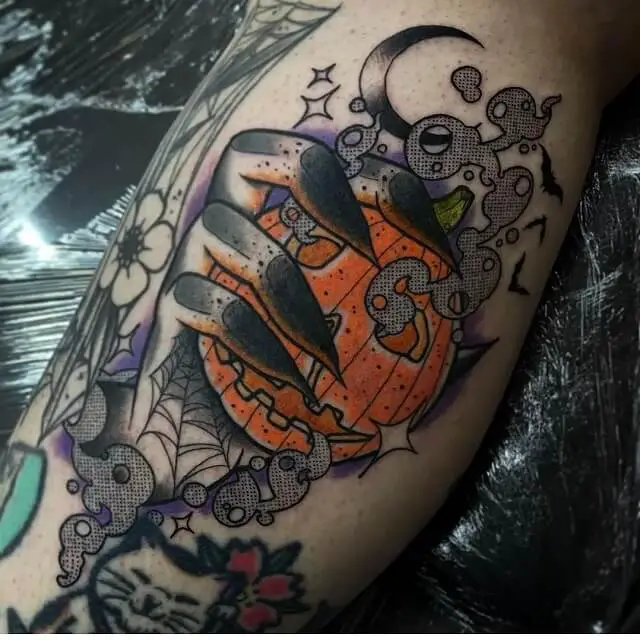 The outstanding color combination of black and orange. The dead black hat with bluish chilly hand holding a scary pumpkin makes this Halloween tattoo look unique and fabulous. A stunning example you can ink on your body!
30. Ghost Invitation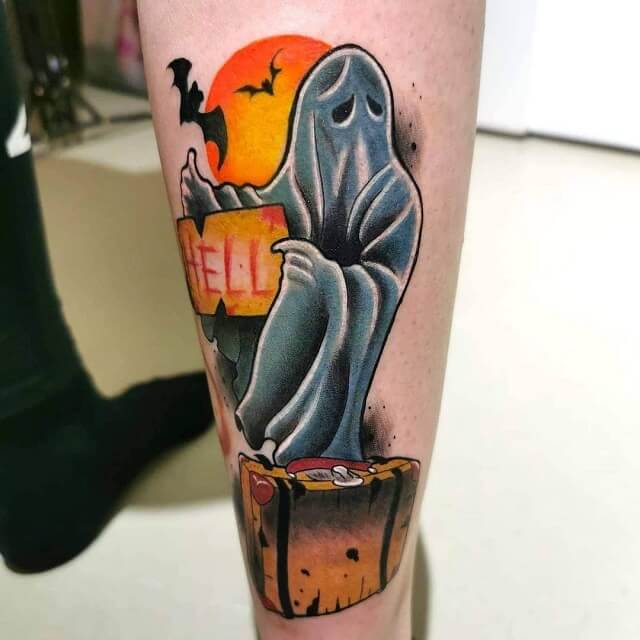 Here is another colorful tattoo design idea for you. It looks superb in all sorts of body colors. The combination of the sunset, bats, a ghost holding 'HELL' banner makes it both scary and attractive.
31. Black Pumpkin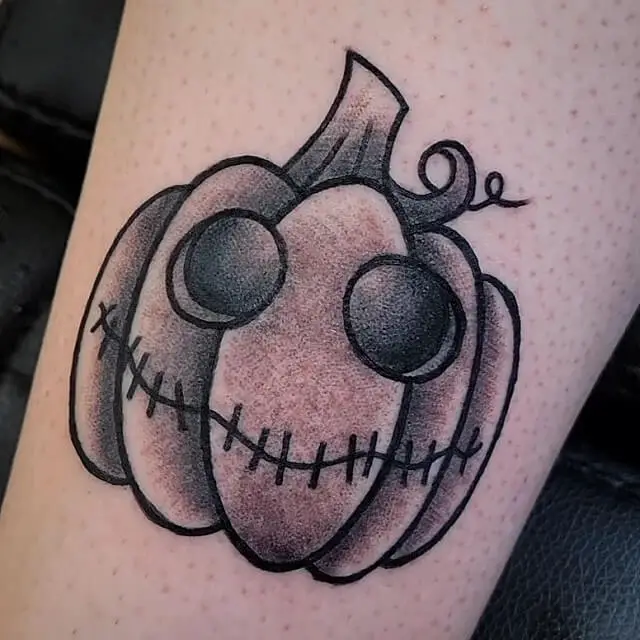 Here is a simple and black-inked tattoo idea for you. The best part is, the tattoo looks alluring, and it doesn't affect your pocket at all. One of the cheapest tattoos you can get today!
32. The Vampire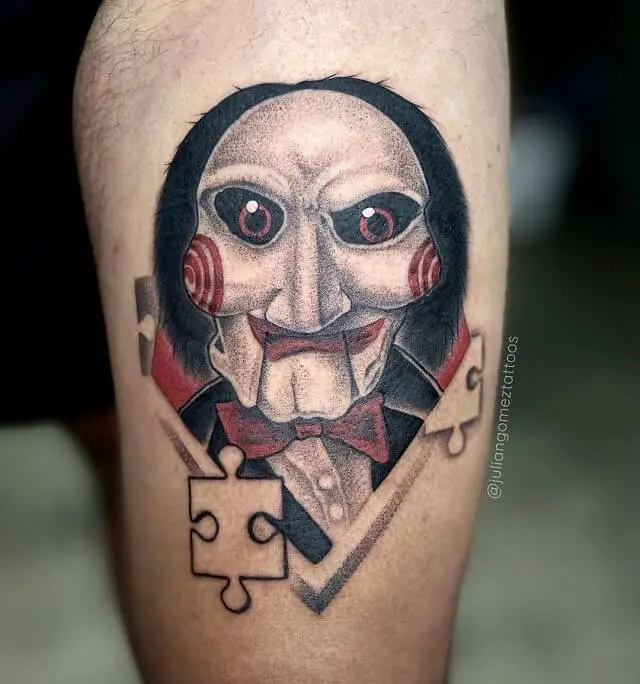 Halloween without vampire! Impossible! That's why here is a horrifying vampire tattoo design idea for you. The vampire and his angry look make it an ideal choice for HALLOWEEN. The puzzle pieces make it curious as well.
33. Ghost Magician's Broom 
Full moon, broom, and a dangerous pumpkin wearing a hat. Is there anything better that can explain Halloween? The color combination of black and orange gives it a Halloween vibe too. Also, it's a small tattoo, it's affordable too.
34. Thirsty Witch 
The tattoo looks super scary and cartoonish. However, the dead bluish witch who is thirsty for blood is quite horrifying, and the way the design shows it, it's interesting as well. This tattoo looks good on the thigh and on the arms.
35. Calm Vampire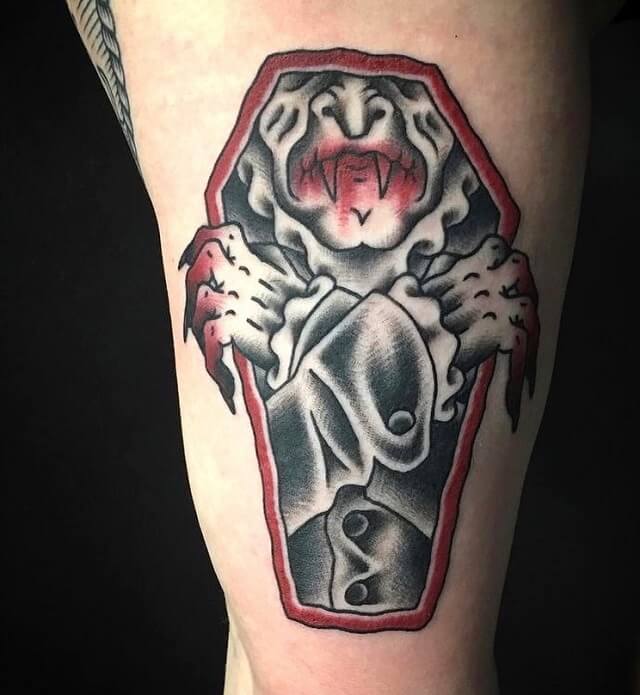 If you need something serious, then here is an extraordinary vampire forearm tattoo idea for you. This medium-sized tattoo shows the bloody hand and mouth while staying calm, which shows if anyone disturbs you, S/he is in massive danger.
36. Simple Ghost Tattoo Inspiration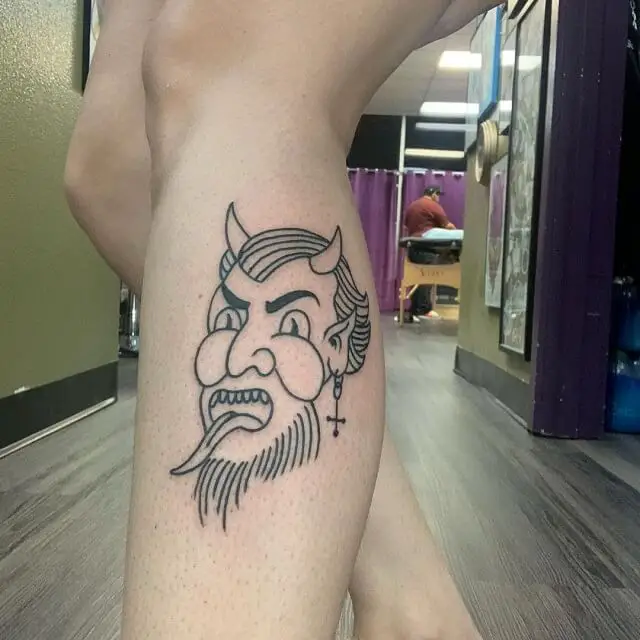 This simple tattoo idea looks funny, yet it's perfect as a Halloween tattoo. The devil tattoo looks superb and the sketch alike tattoo doesn't look loud at all. The best part is, it costs a lot lesser than you think.
37. Devil Angel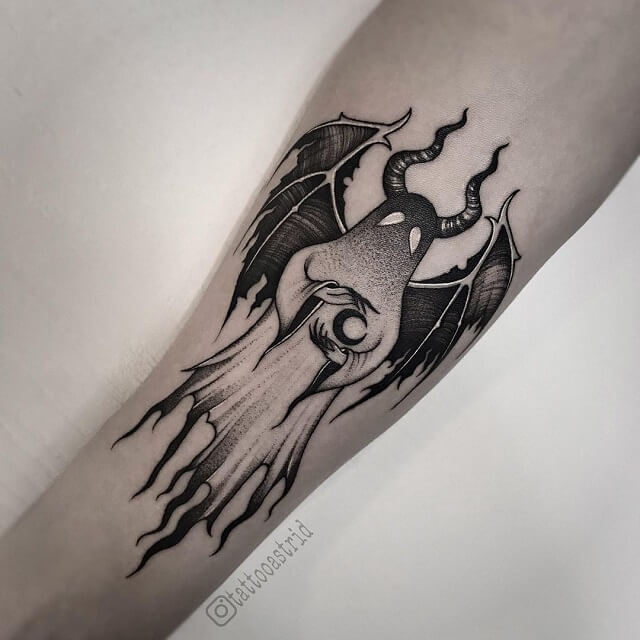 Source: tattooastrid
This small tattoo looks fabulous. The angle alike devil looks so hairy. This black inked tattoo looks impressive, and the detailing looks beautiful as well. So, what are you thinking? Get this inked and make your friends jealous.
38. Angry Ghost and Poisonous Apple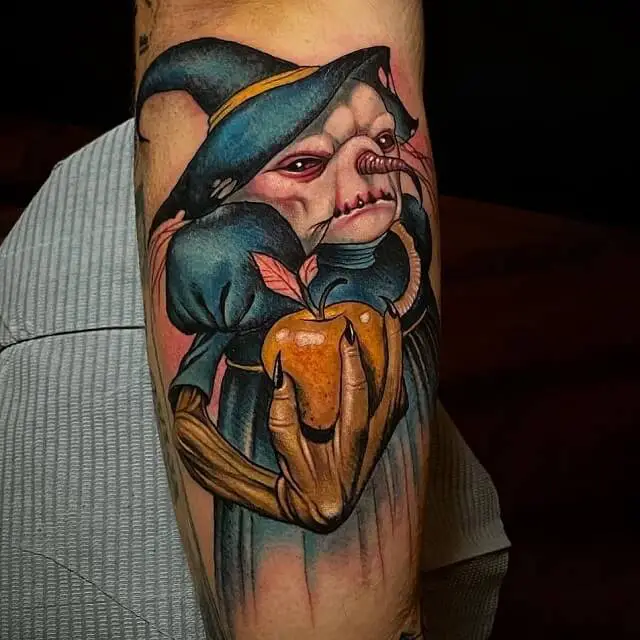 Want to do some fun experiments with the tattoo? If yes, then we have got a fit for you. In this tattoo, the vampire looks scary and splendid with an apple in his hand. Another splendid tattoo you can get inked on your arm.
39. 3D Halloween Tattoo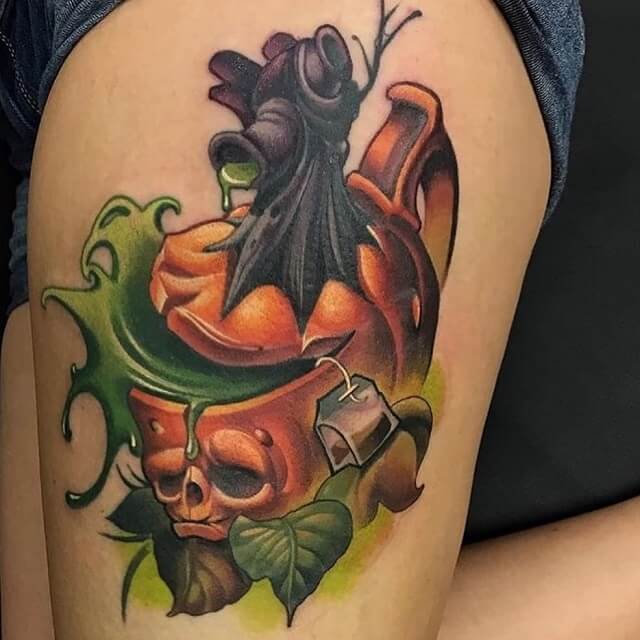 3D tattoos are often expensive and take a lot of time, but it's super attractive too. If you are looking for a 3D Halloween tattoo, then you can get it inked in your body. It will look splendid on you, trust me!
40. Cute Halloween Ice Cream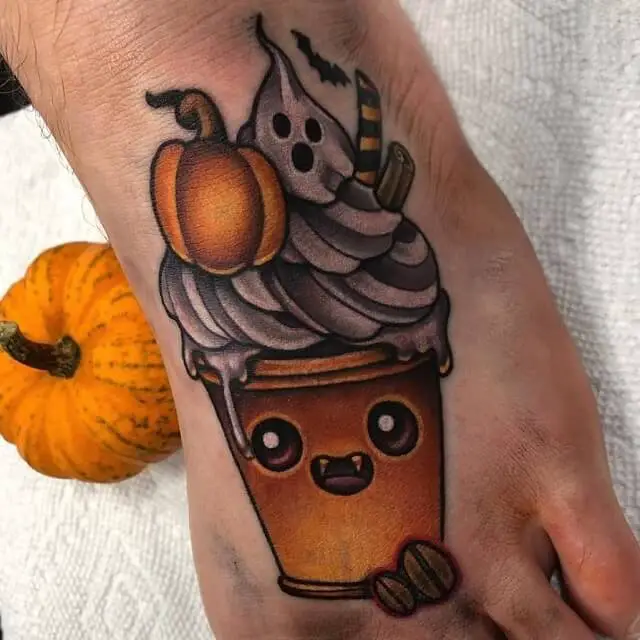 This is the cutest Halloween ice cream tattoo idea for the AWW moments. The tattoo looks like a small cup of yummy ice cream decorated for Halloween. The color combination and everything to make it a perfect one to get inked!
41.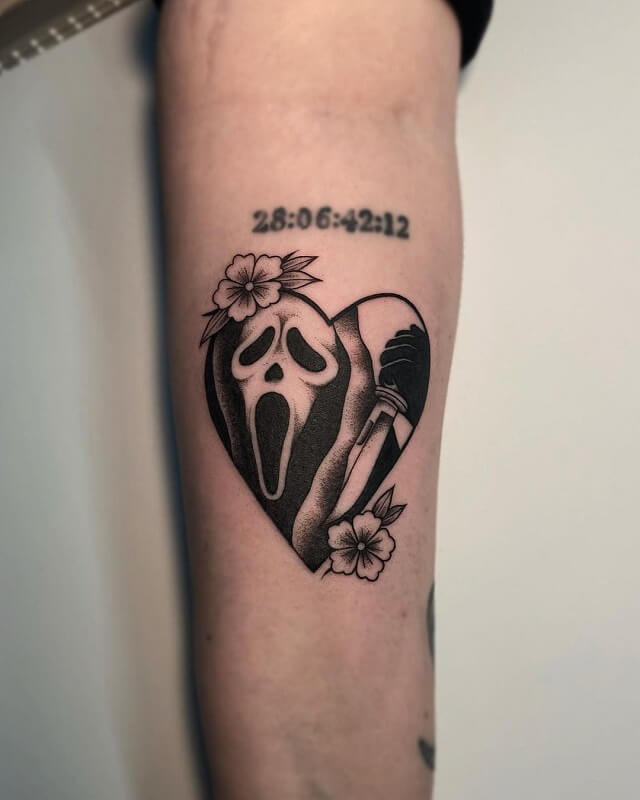 42.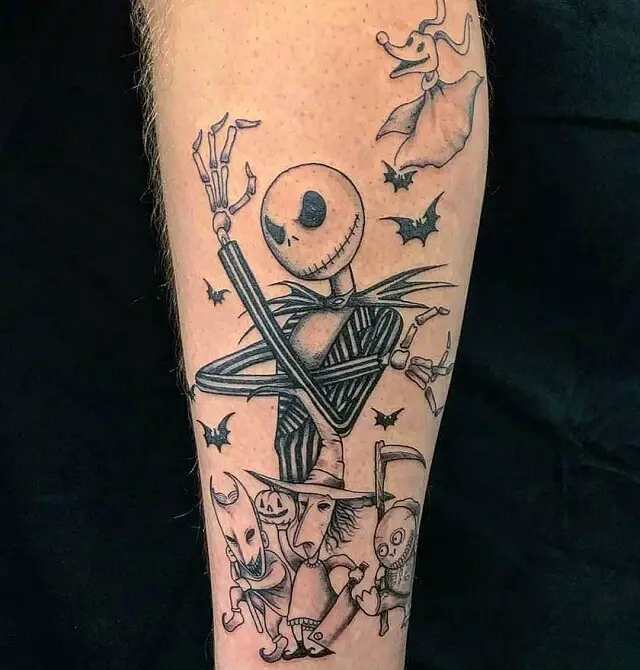 43.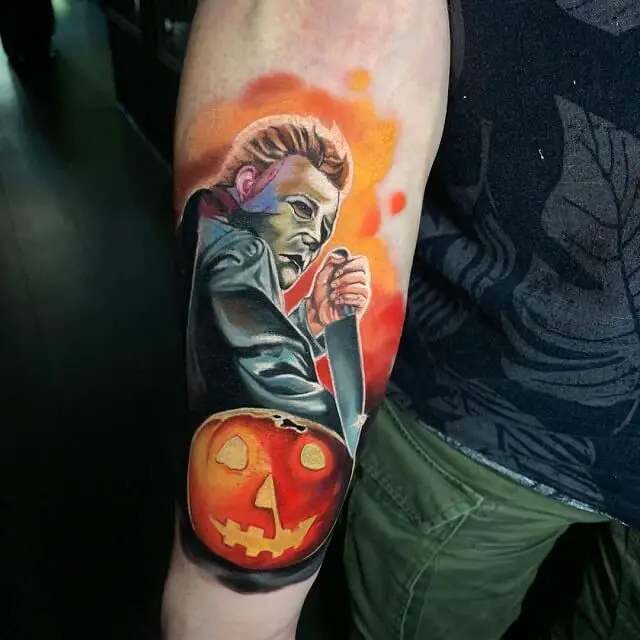 44.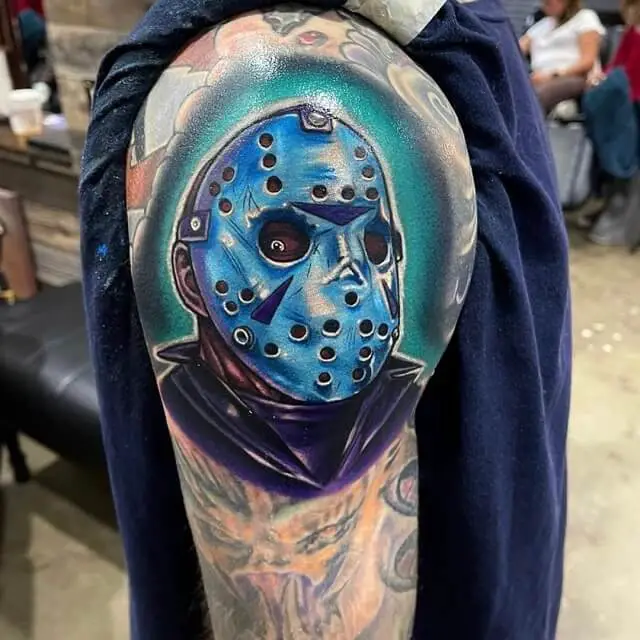 45.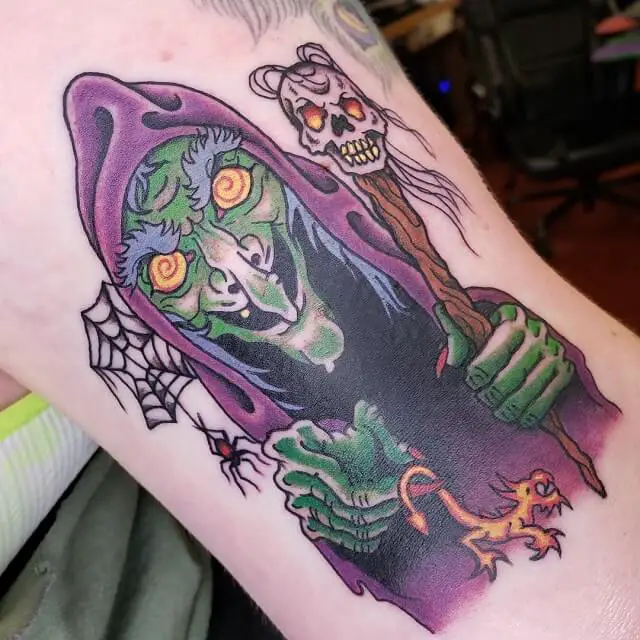 46.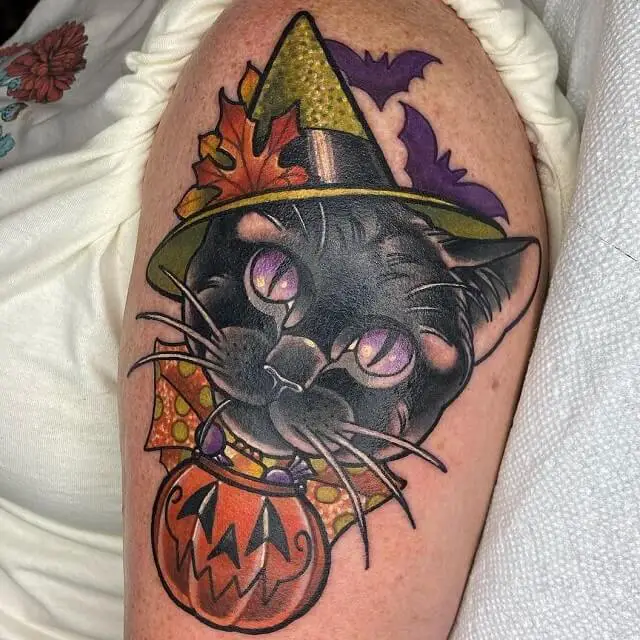 47.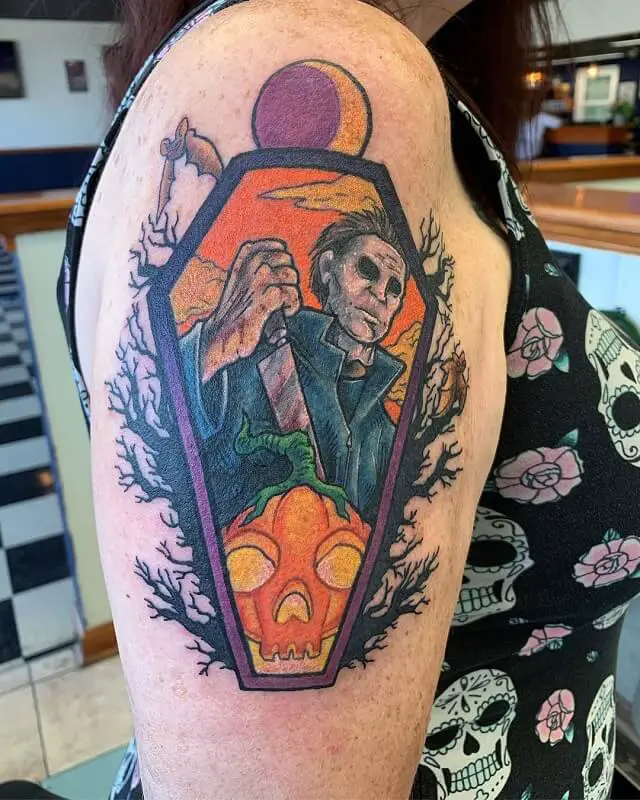 48.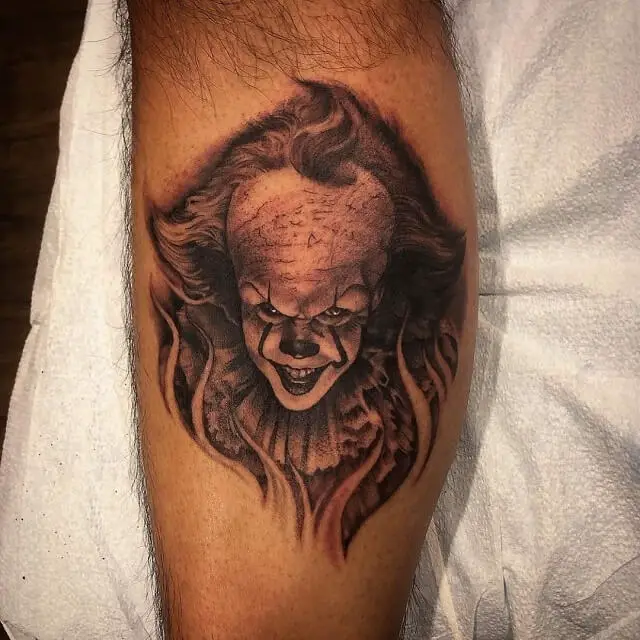 49.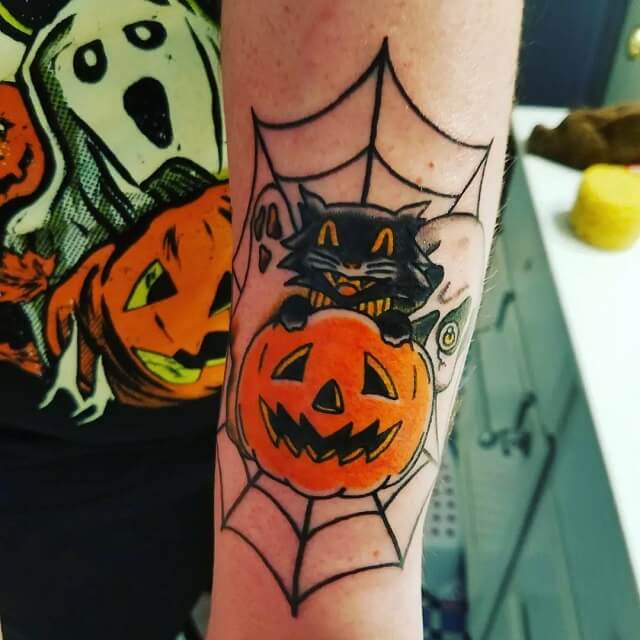 50.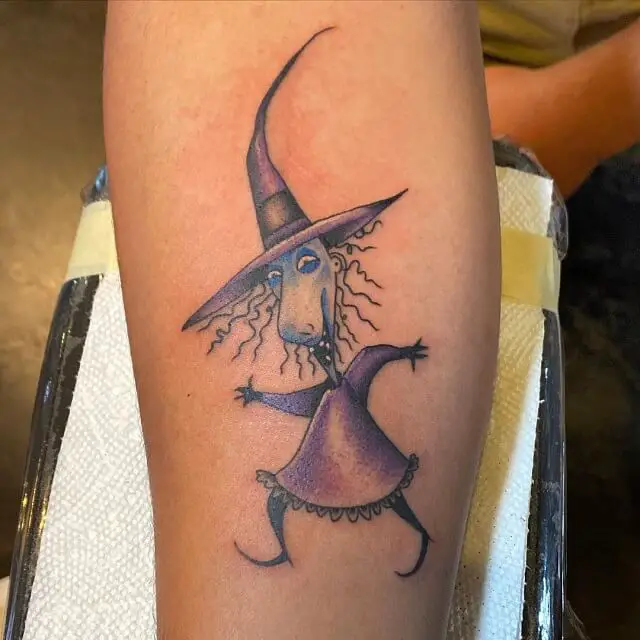 51.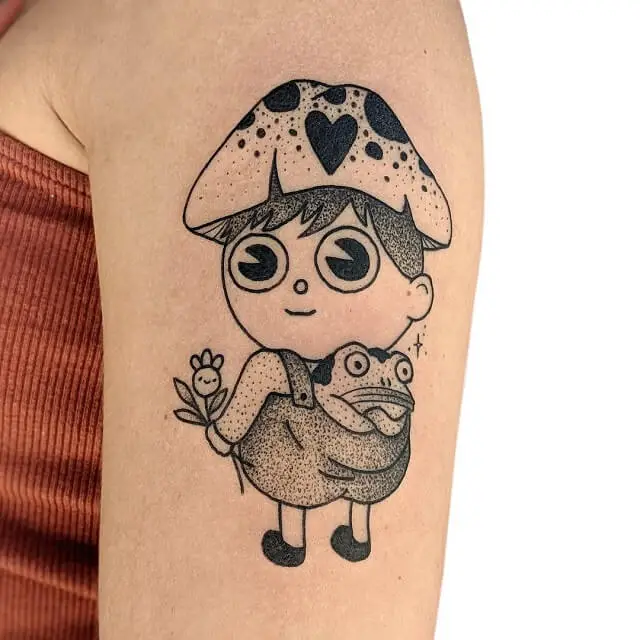 52.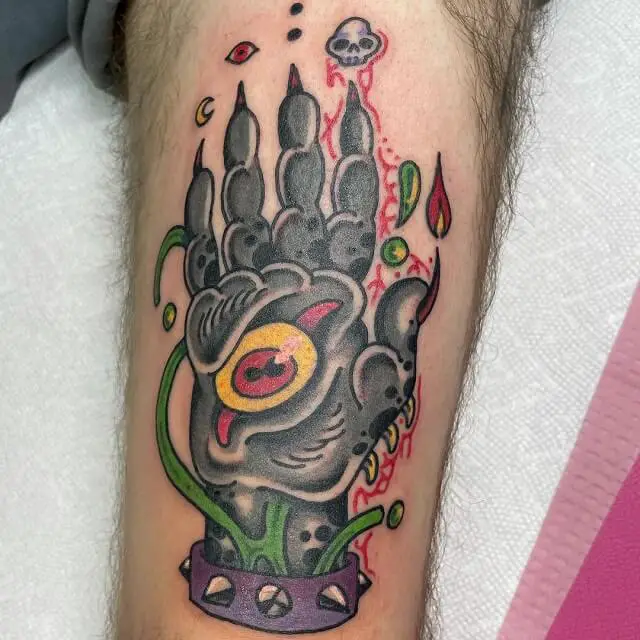 53.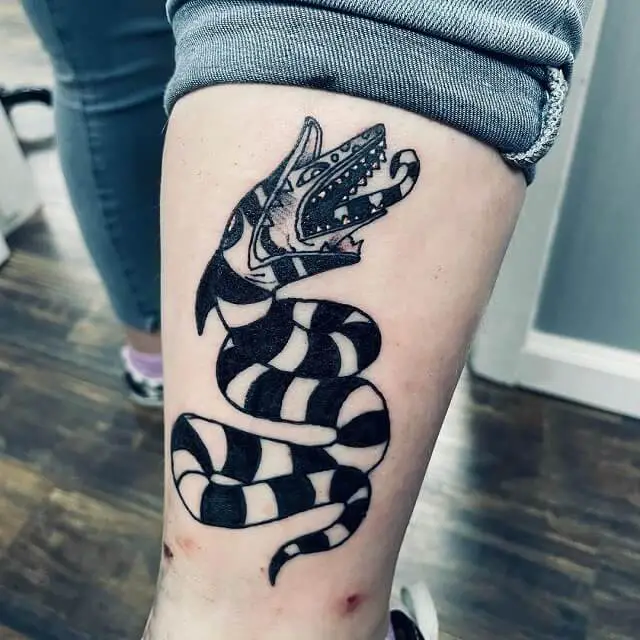 54.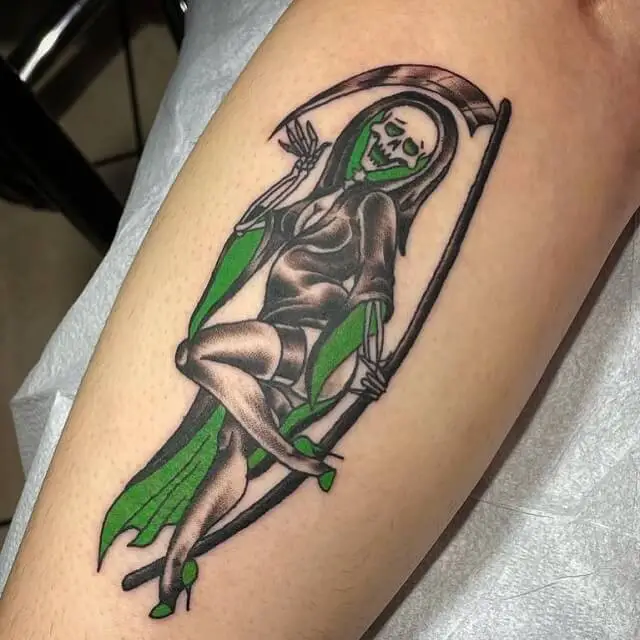 55.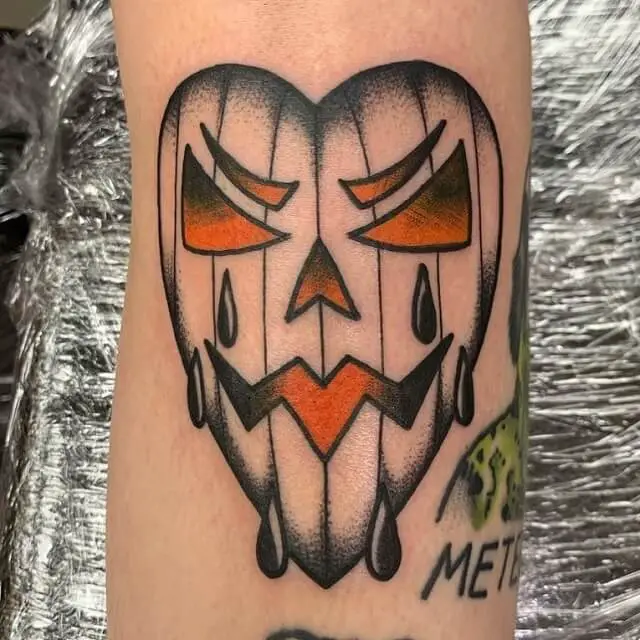 56.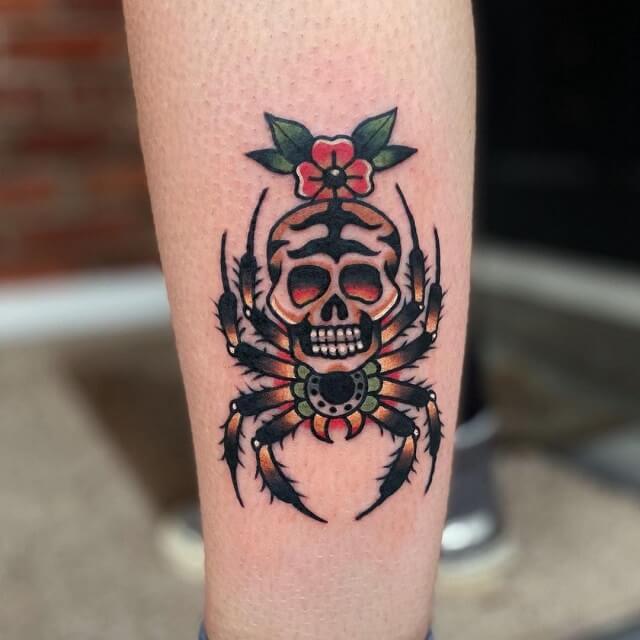 57.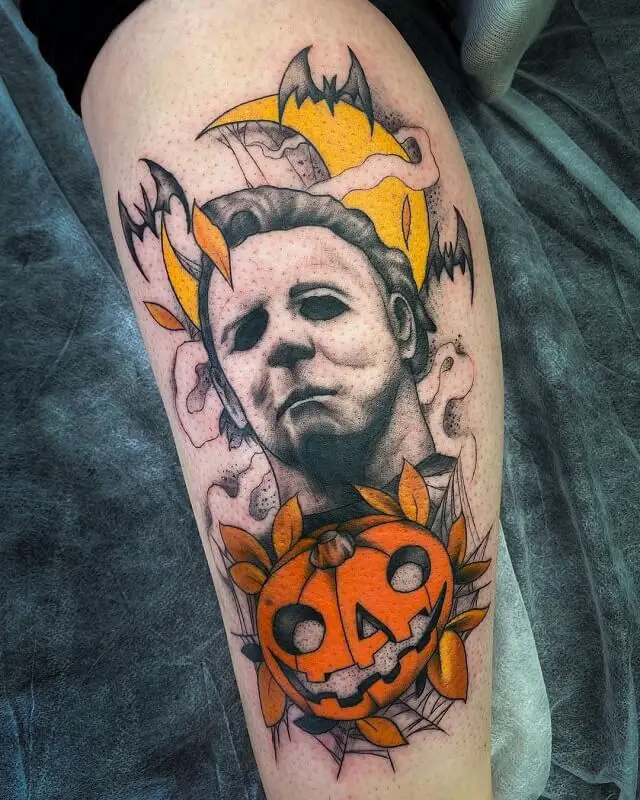 58.
59.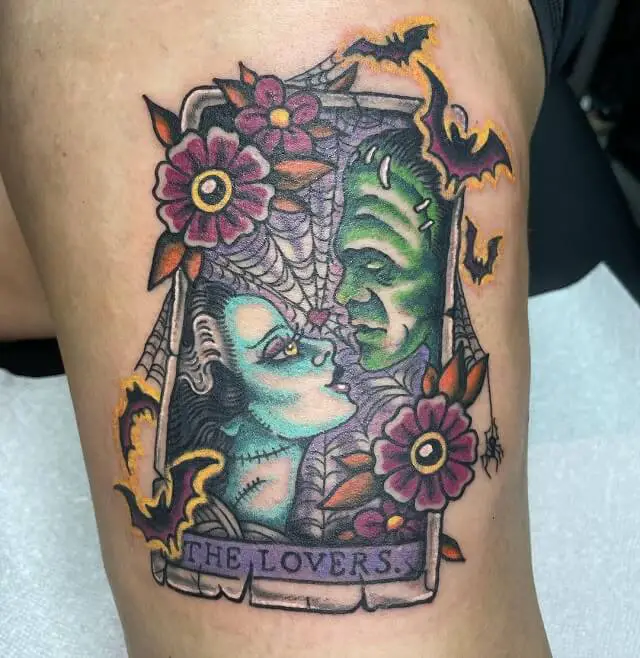 60.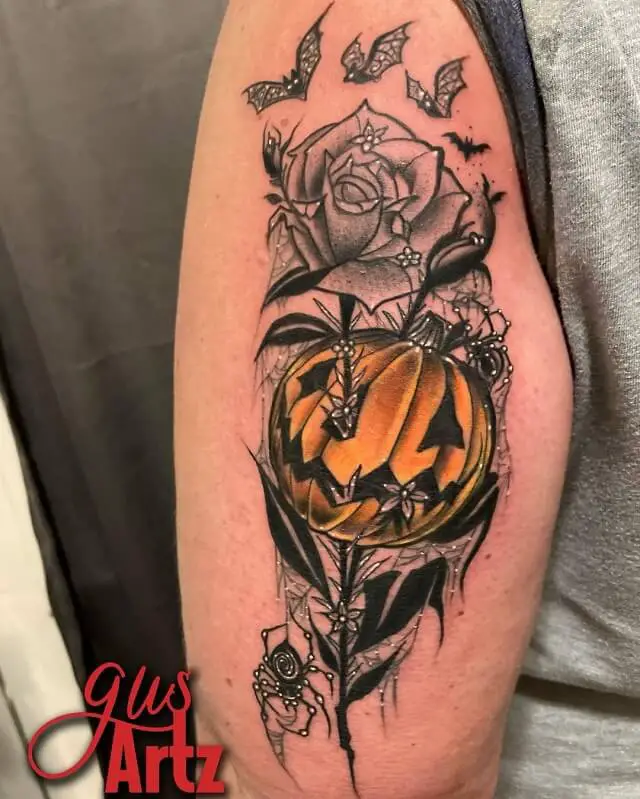 61.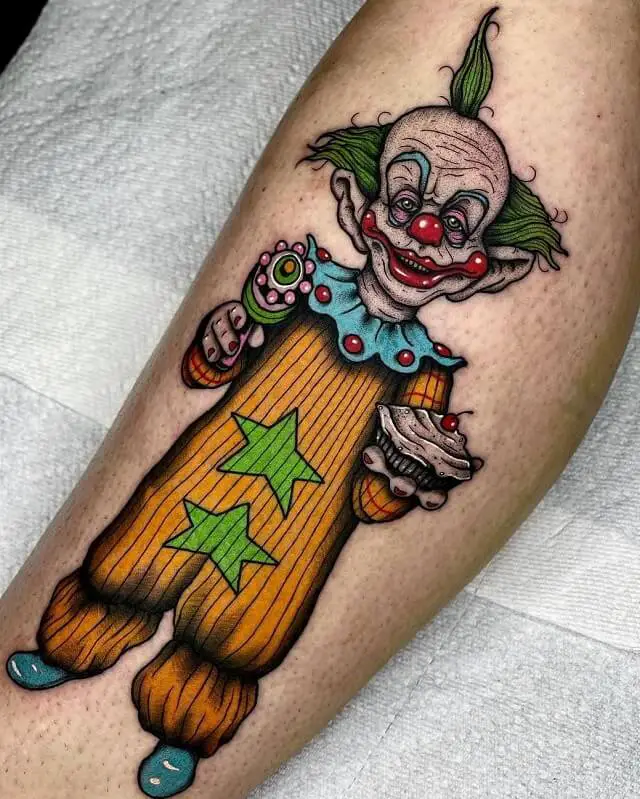 62.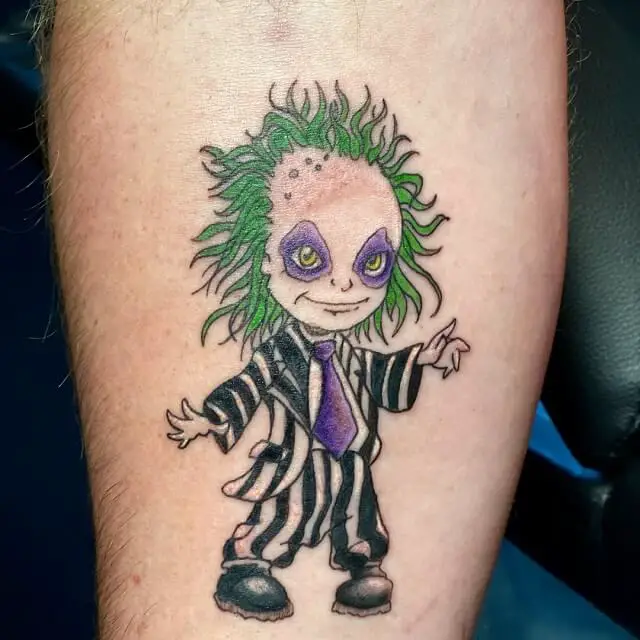 63.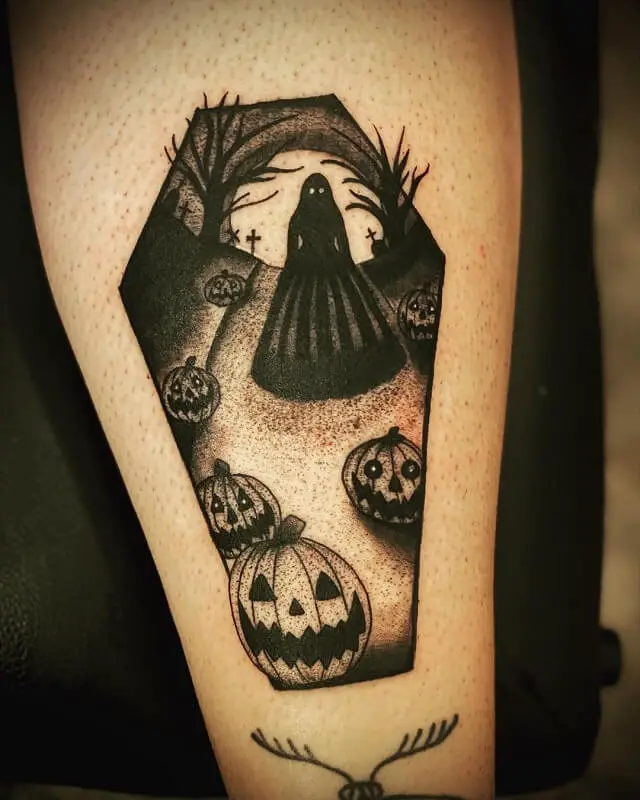 64.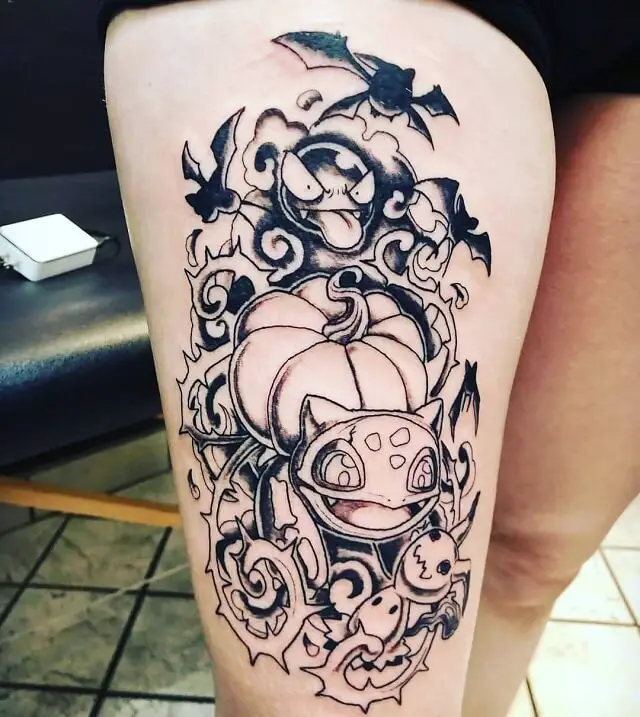 65.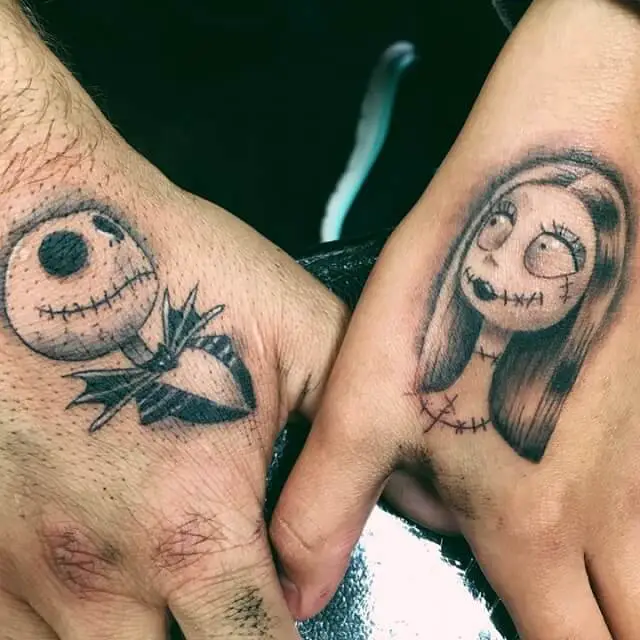 66.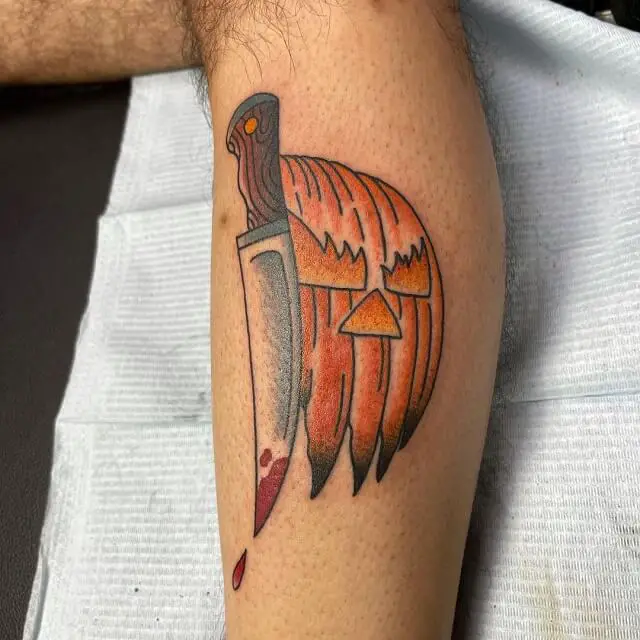 67.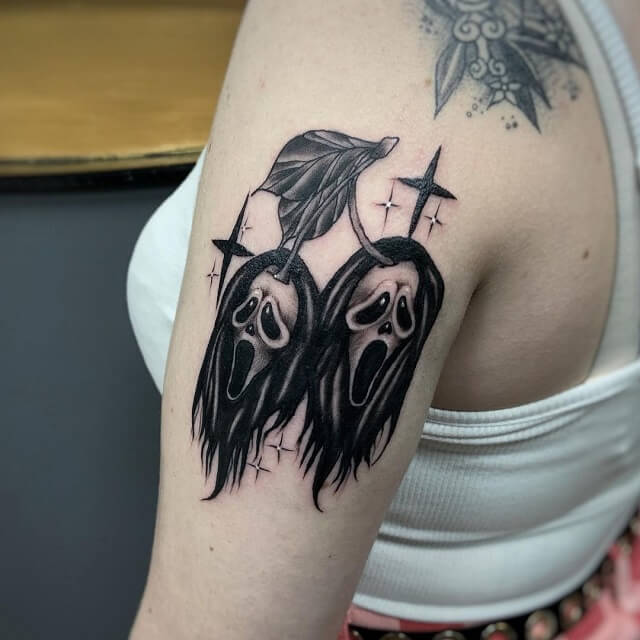 68.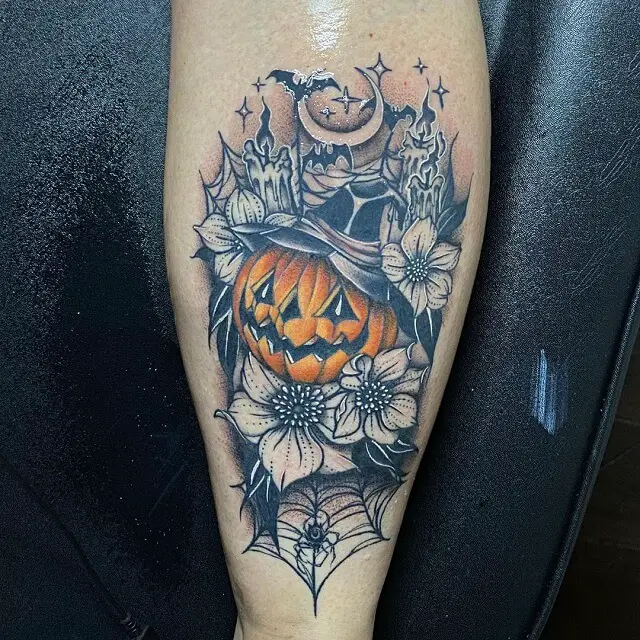 69.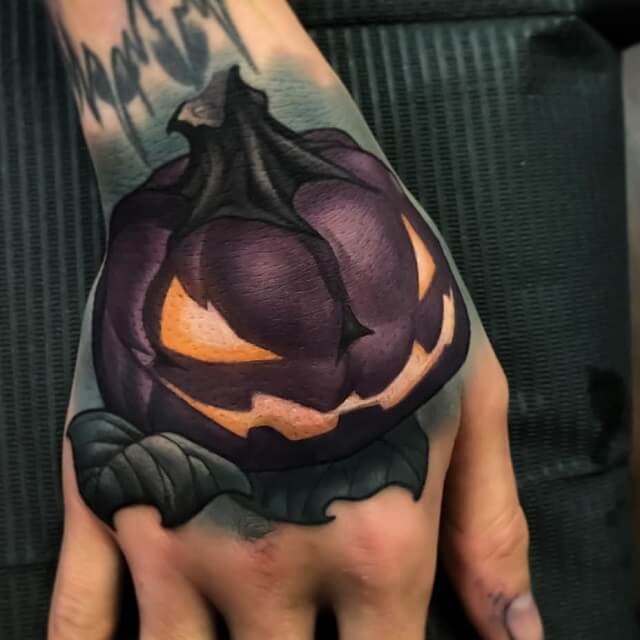 70.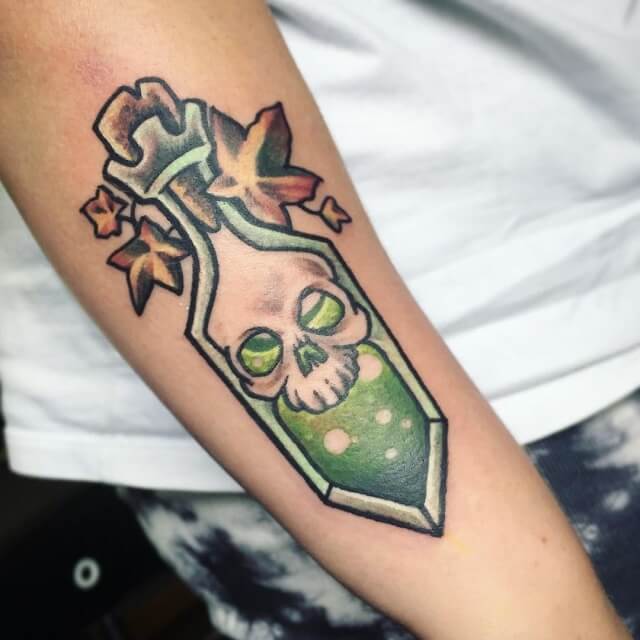 71.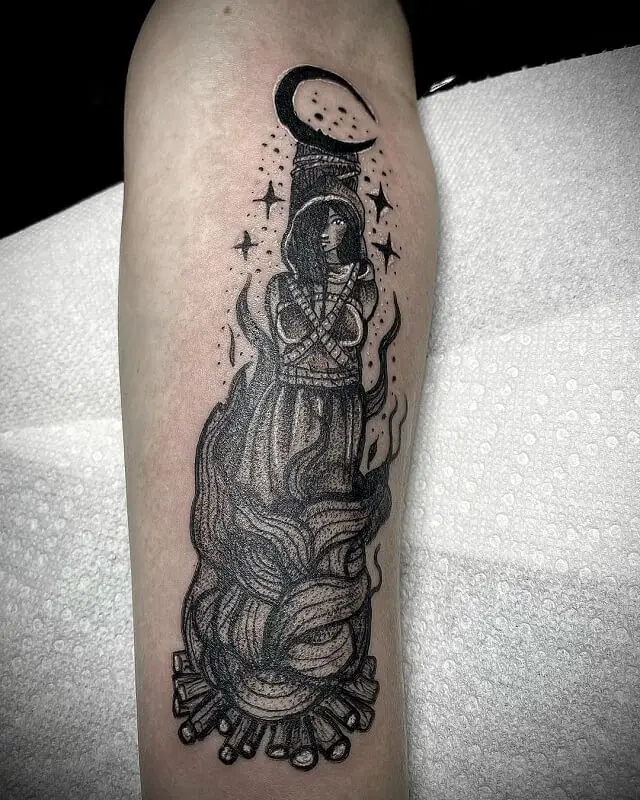 72.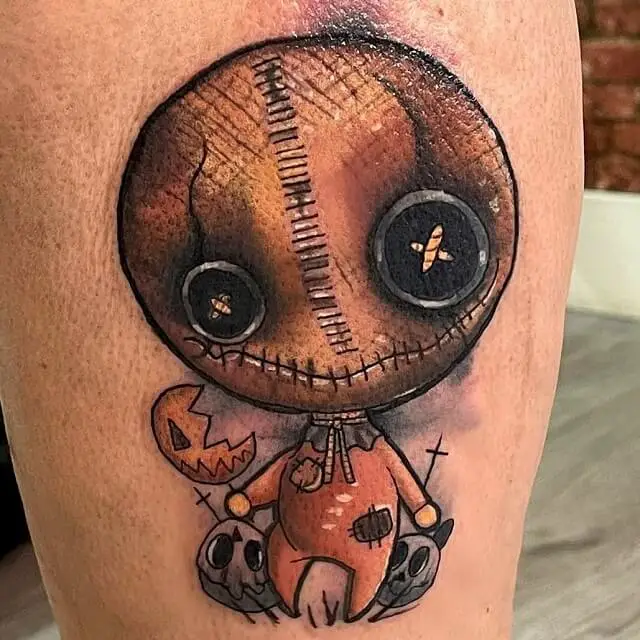 73.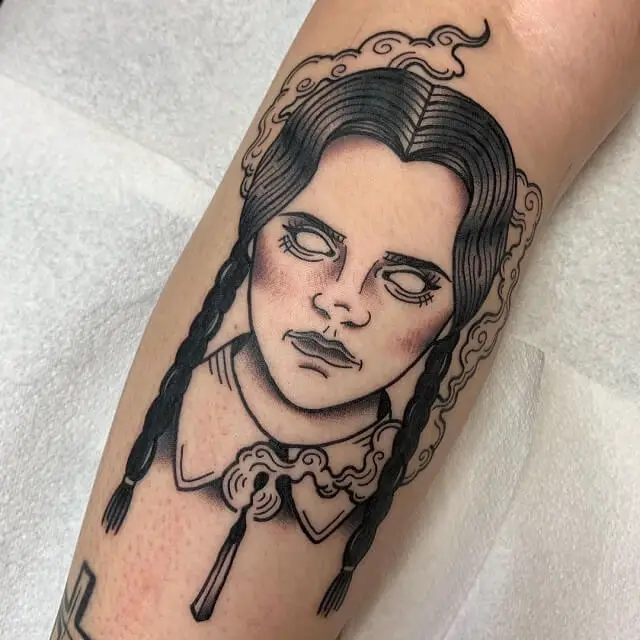 74.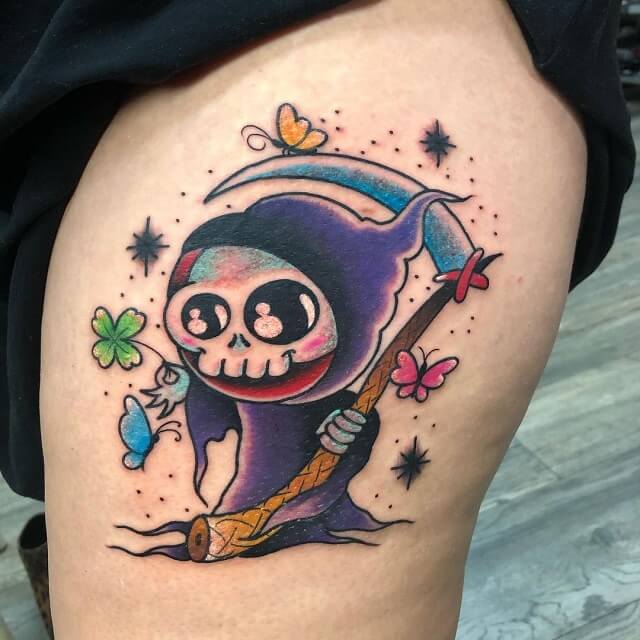 75.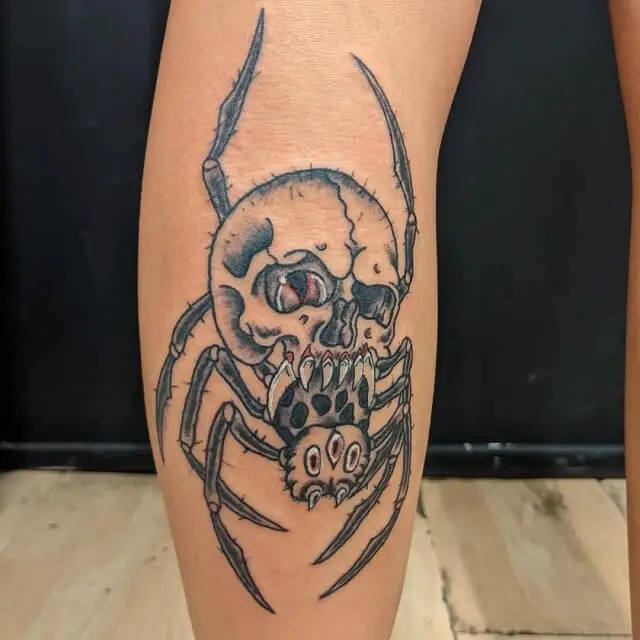 76.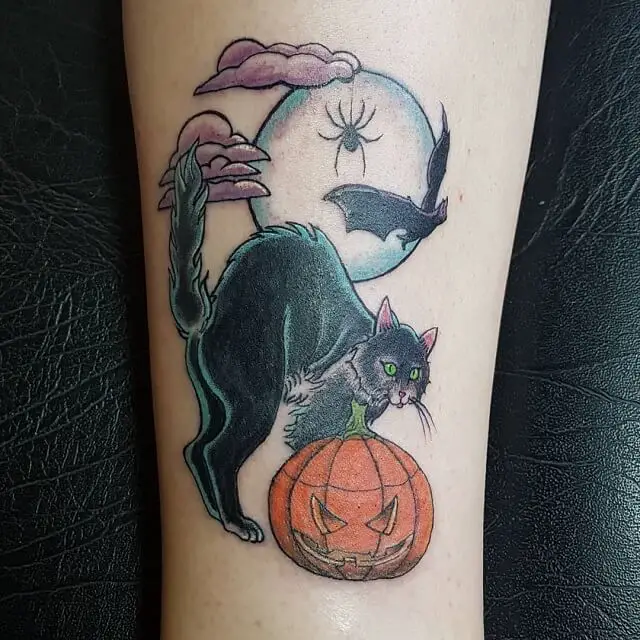 77.
78.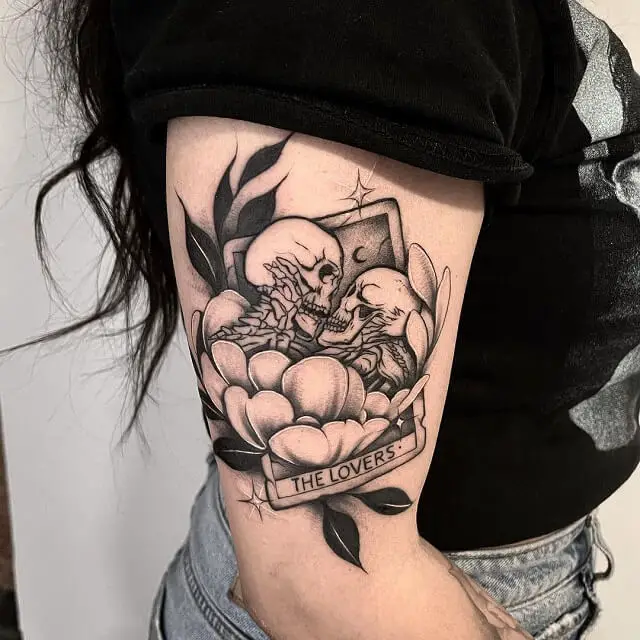 79.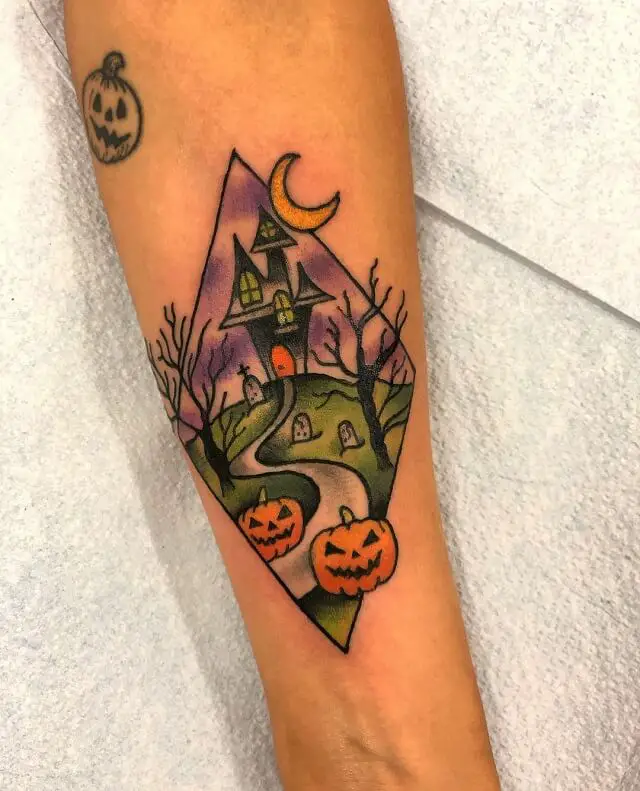 80.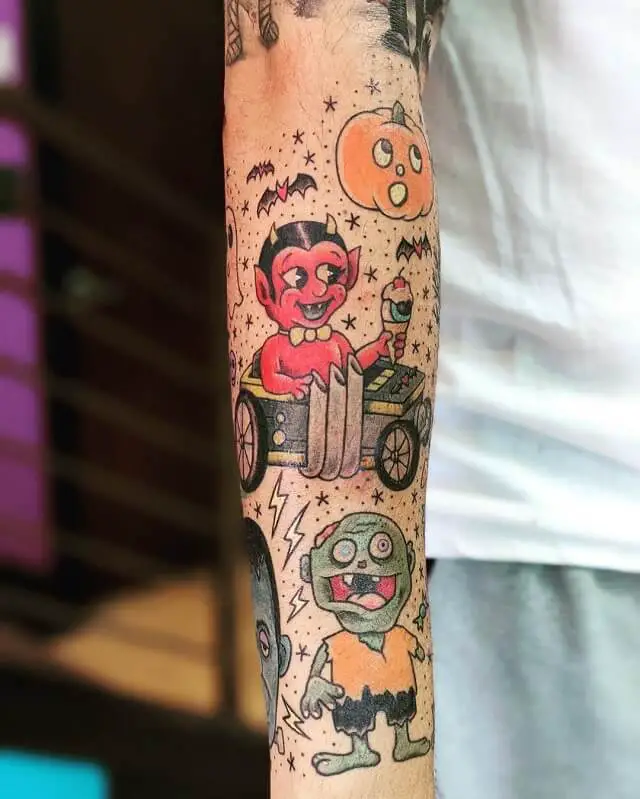 Conclusion
As Halloween is almost knocking at the door, don't be late. Decide faster and get it inked/painted or stick it. We believe our tattoo ideas have helped you to find the best Halloween tattoo for you. ha
Also, if you are getting it inked or painted, make sure you go to a good tattoo artist, a professional who will do it with care, use quality products that won't harm your skin. But if you are getting a temporary tattoo, make sure it's a high-quality one and follow applying and removing instructions properly.