The sparrow tattoo represents freedom, happiness, joy, and good luck. Depending on the design, the tattoo can reflect something even more profound.
For example, the fallen sparrow tattoo depicts the story of failure and hardship. Likewise, the dead sparrow symbolizes the end of sorrow and a start of a new life. You can customize the simple sparrow tattoo according to your inspiration.
The tattoo should be something that reflects your personality. A sparrow tattoo is a safe option in that case. It is not aggressive and expresses you as a calm and emotionally sensitive person.
Let's go through 92 unique sparrow tattoo ideas one-by-one.
92 Sparrow Tattoo  Designs and Meanings
Getting a tattoo is useless unless you know its meaning. So, I have gathered the latest and most stylish sparrow tattoos here. It will help you find the one tattoo that reflects your personality.
You can go for happy and positive sparrow tattoos to express your positive side. Or put on a sparrow with a deeper meaning of life. There are sparrow tattoo ideas that tributes to your passion, lover, or friendship too.
Traditional Sparrow Tattoo
The traditional sparrow tattoos are clean, simple, and sophisticated. You can add details to the sparrow to make it more elegant. The traditional sparrow tattoos are the most popular ones.
1. A Glint Of Hope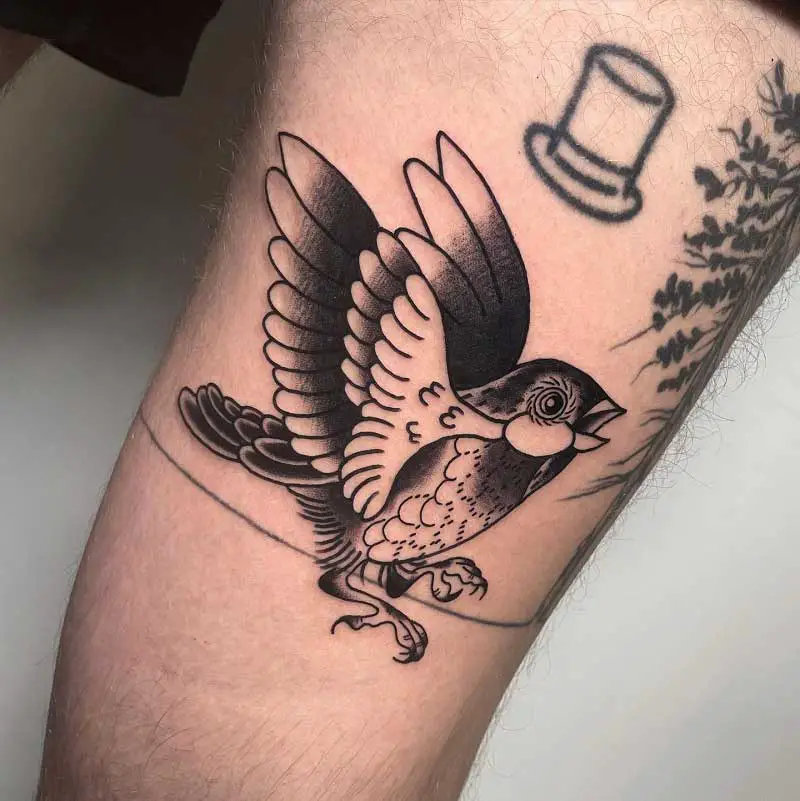 The sparrow here symbolizes love, happiness, joy, and hope. You can get this sparrow tattoo on your arm. It will flourish you as an optimist.
2. A Meet With Yourself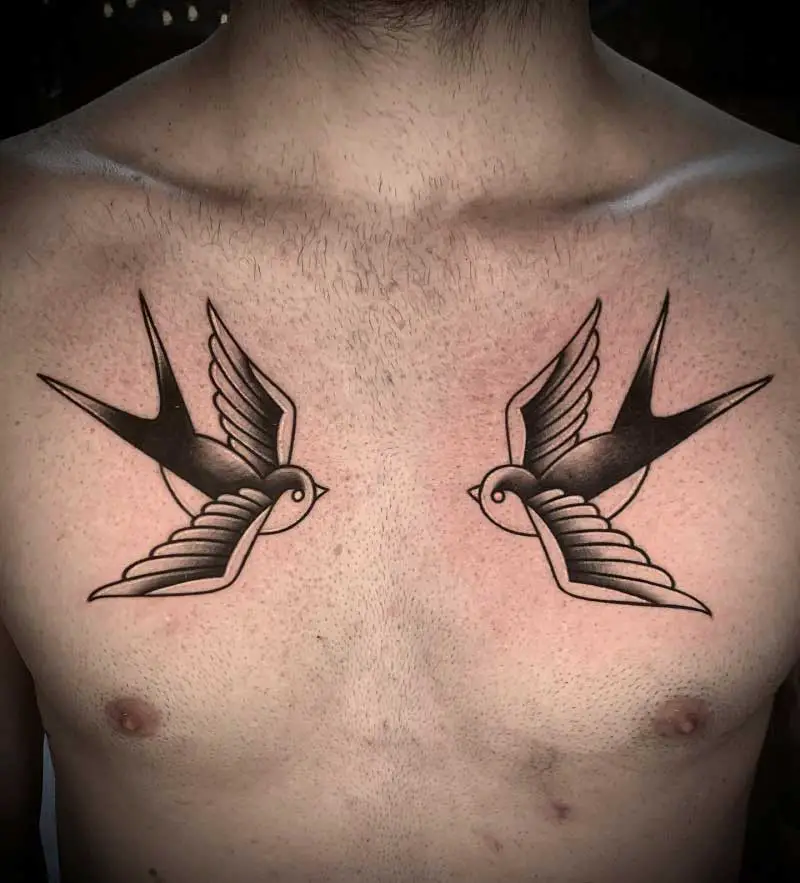 We all fight the battles with our inner-self. The sparrow pair in the tattoo represents the meeting of our inner and outer personalities. It is a tattoo with deep meanings.
3. The Black Sparrow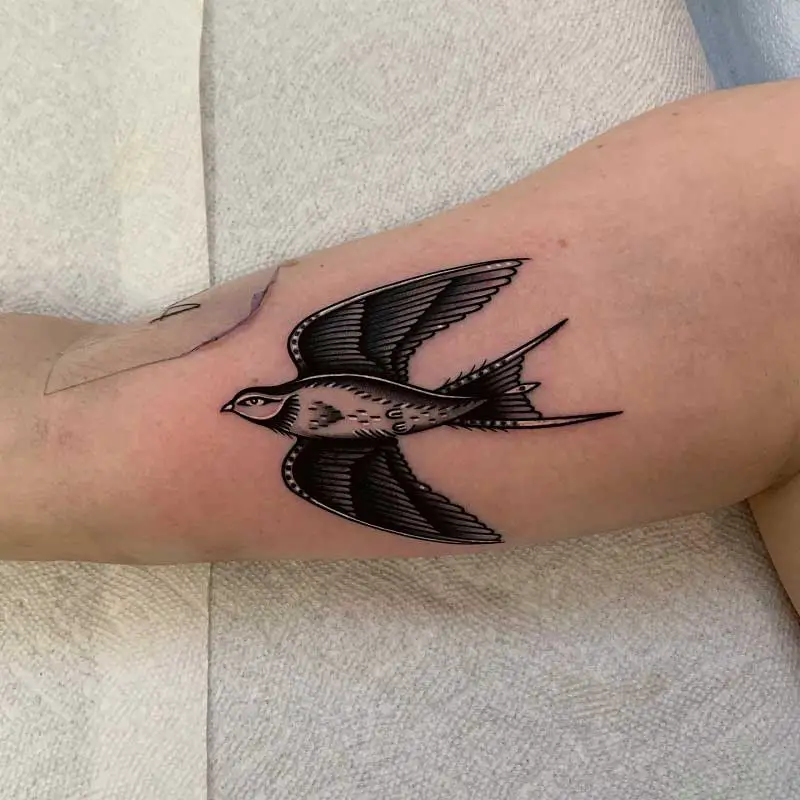 Sparrows are never black in reality. But the dark shades added aestheticism to this sparrow tattoo. Also, it symbolizes that you are a unique person with exceptional thoughts.
Fallen Sparrow Tattoo
The fallen sparrow tattoos look unique, and not everyone can carry these tattoos. You can add colors to the sparrow and write a name or text on the bird.
4. Sweet Callings Of Love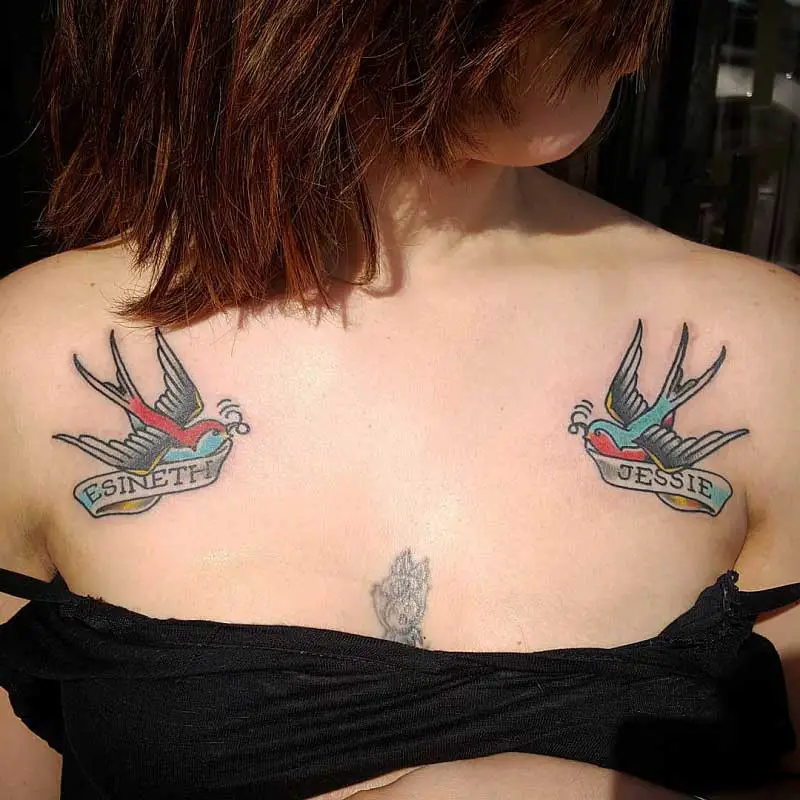 The colorful sparrow couple in the tattoo is sending love to each other. You can write your and your partner's name on this chest tattoo.
5. The Epic Fall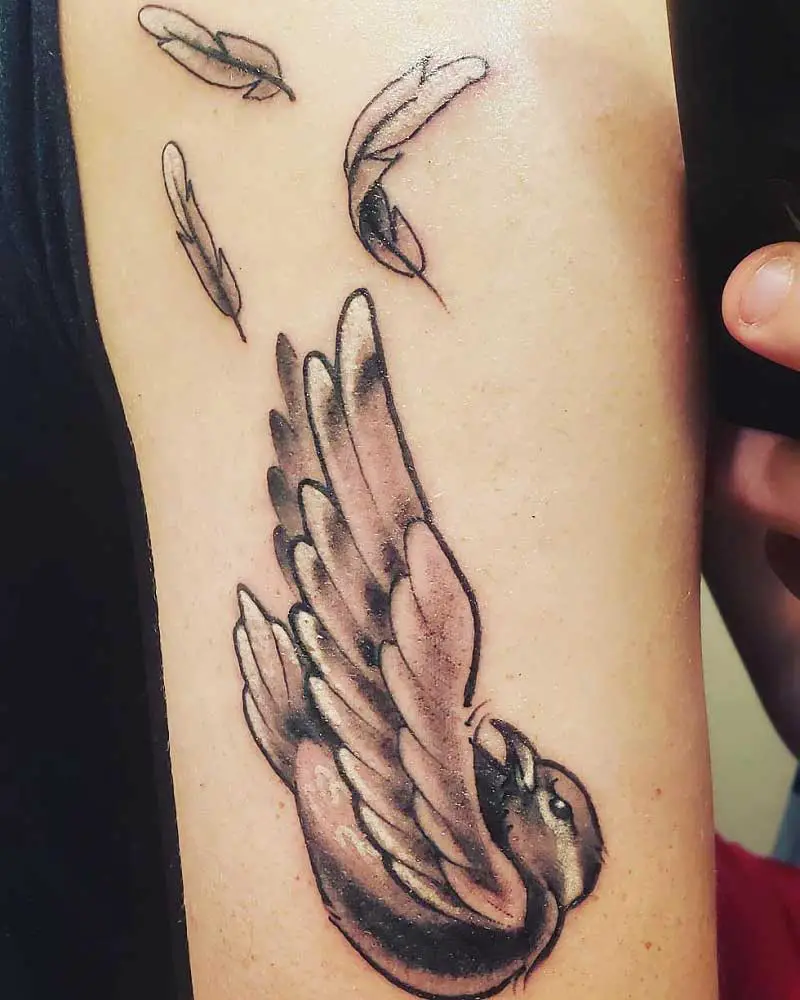 We can only do epic things if we learn from our failures. The falling sparrow tattoo reminds us of our sacrifices and the lessons that come with this hardship.
6. Token Of Pride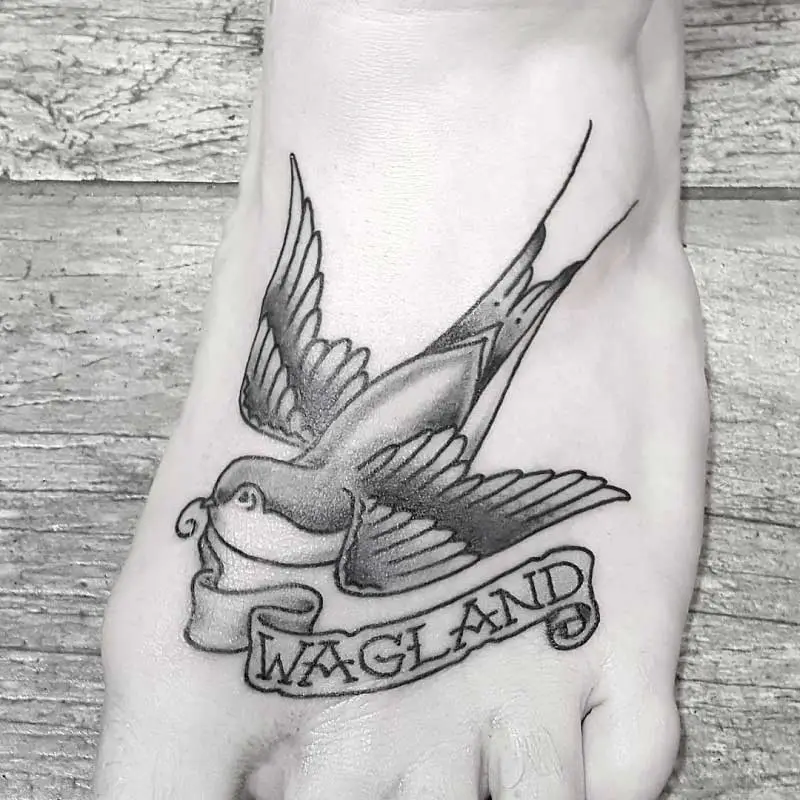 We all are part of a group that reflects our personality. You can express your love and pride for the team with this flying sparrow banner tattoo.
Sparrow Bird Tattoo
You can put the sparrow bird tattoos anywhere on your body. From shoulder to neck, the tattoo itself is enough to steal attention. If you opt for a sparrow pair or a big bird, go for the chest, stomach, arm, or shoulder. The artist will get more surface to cover the design in these locations.
7. The Taste Of Freedom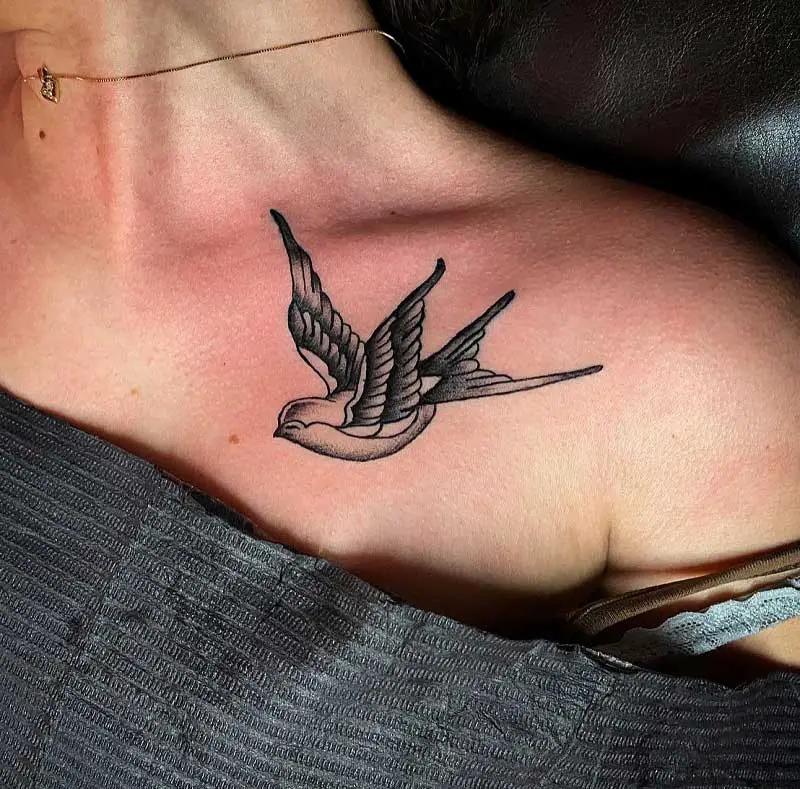 The side chest sparrow tattoo suits women. You can go with this flying sparrow if you love freedom. The bird here symbolizes the power of self-belief.
8. Positive Vibe Only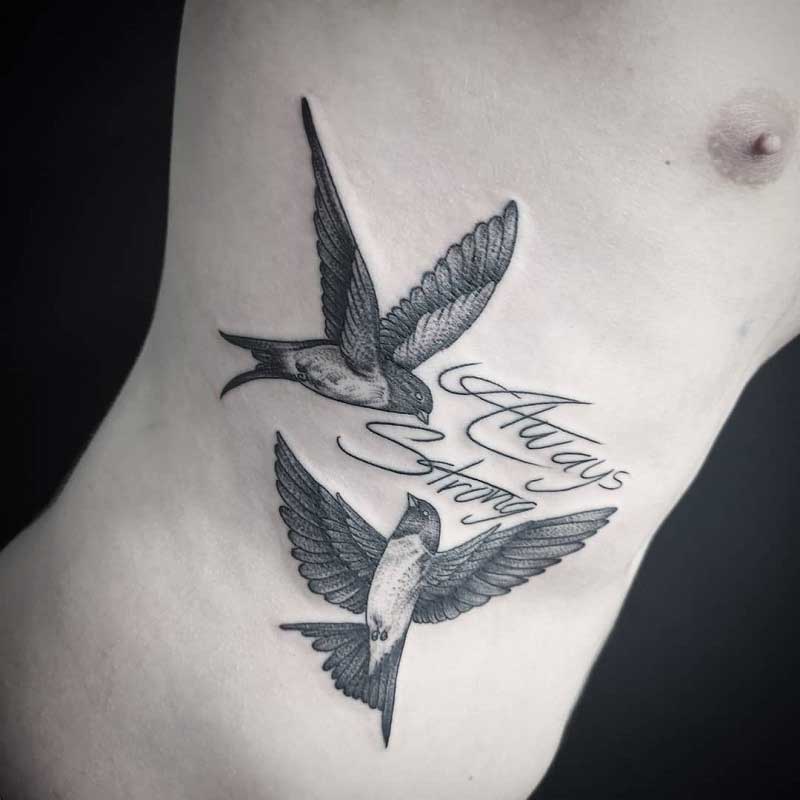 One positive message is enough to motivate us. You can engrave the line you believe in on your sparrow tattoo. It looks stylish and reflects your solid personality.
9. A New Journey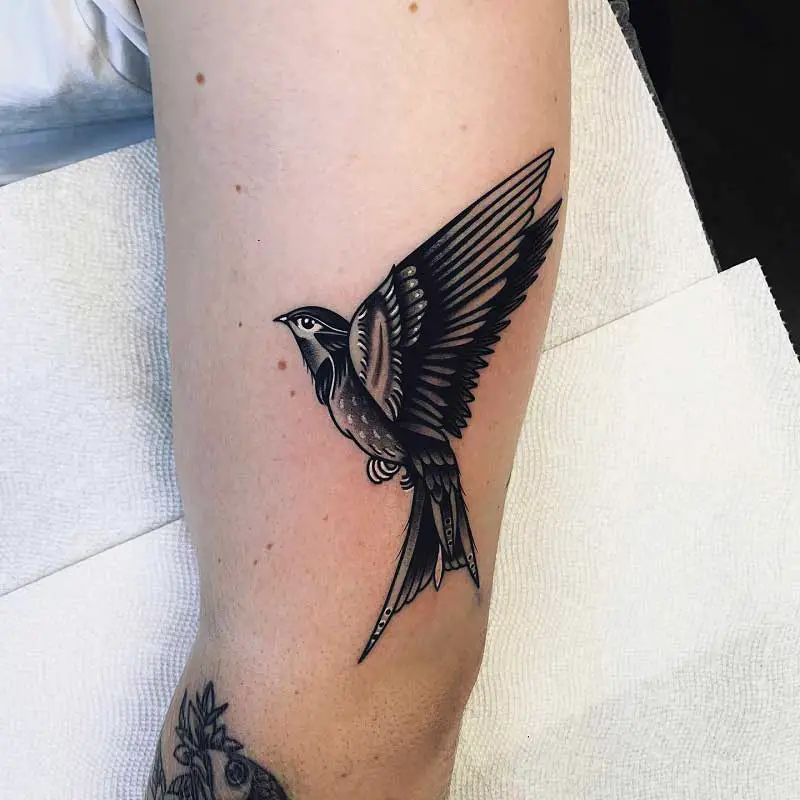 This realistic-looking sparrow is a symbol of your upcoming life journey. Consider the tattoo as a token of your new starting, which will bring you luck and happiness.
Dead Sparrow Tattoo
A dead sparrow does not necessarily indicate sadness. But the design carries a more profound meaning. Your sparrow tattoo can be a token of your lost memory or a sign of strength. People often put a dead sparrow as a symbol of resurrection.
10. A Song Of Yesterday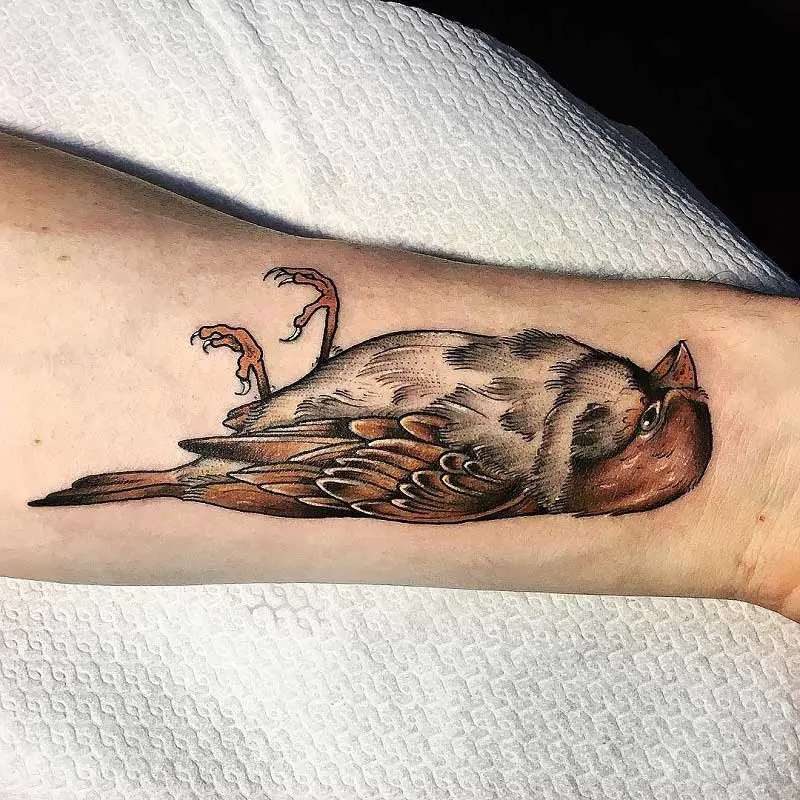 We all cherish our past memories. But we can not always hold on to them. The colorful dead sparrow is a tribute to those golden days.
11. The Resurrection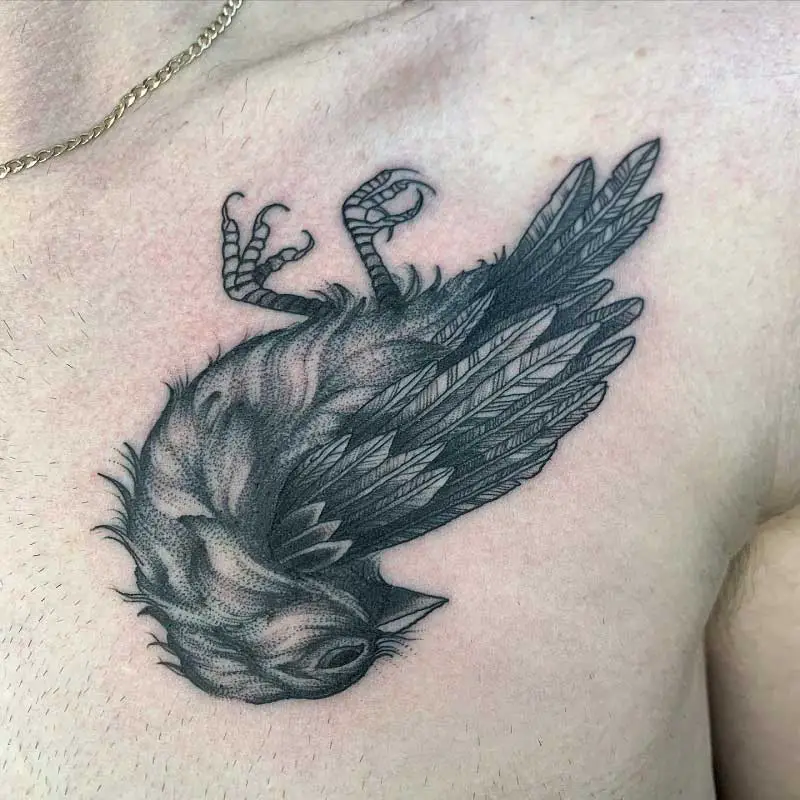 Whatever does not kill us makes us stronger. This fallen sparrow tattoo will remind you of the betrayals and scars, motivating you to work harder.
12. Game Over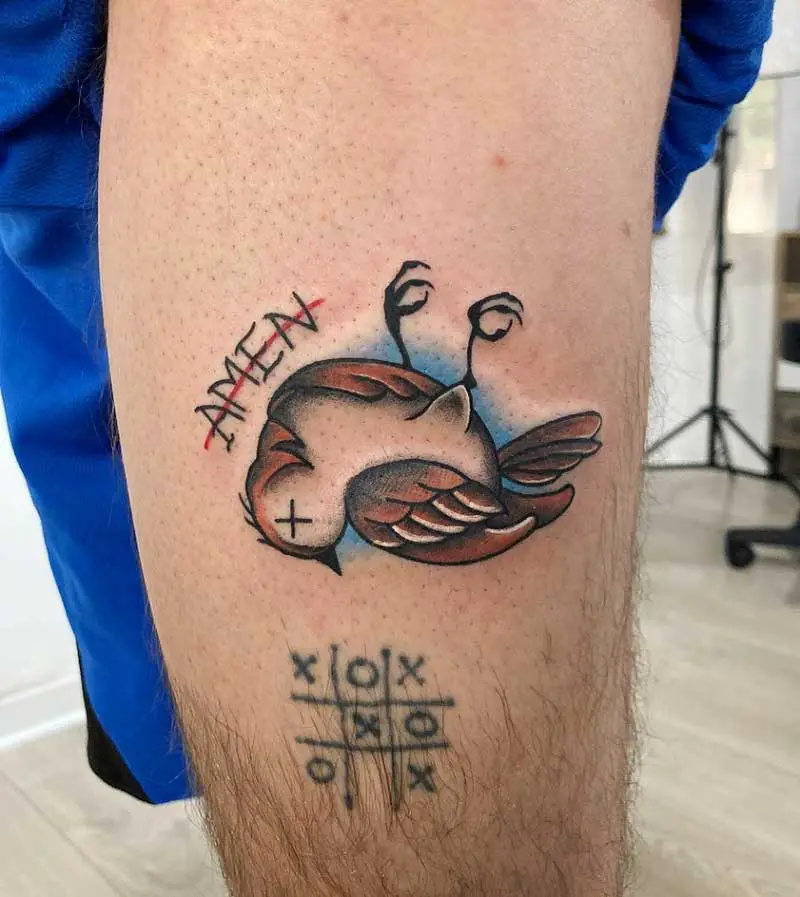 You and your homies can get this funky dead sparrow on your last day at college. Add a small message over the tattoo to give it a dramatic touch.
Sparrow Tattoo Design
I have some more sparrow tattoo designs for you. These are the mix-up of different emotions. You can interpret sparrows with love, heartbreak, hope, success, and even betrayal. The below designs will give you a clear idea.
13. Epitome Of Togetherness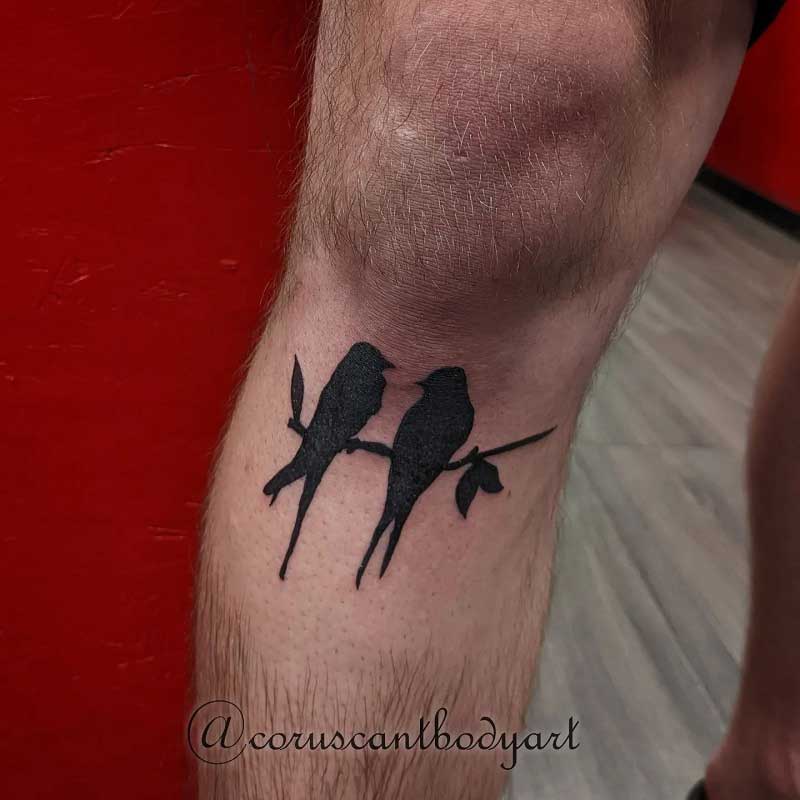 If you are deep in love, this sparrow-pair tattoo is perfect for you. It expresses how much you value and trust your relationship and your partner.
14. The Explorer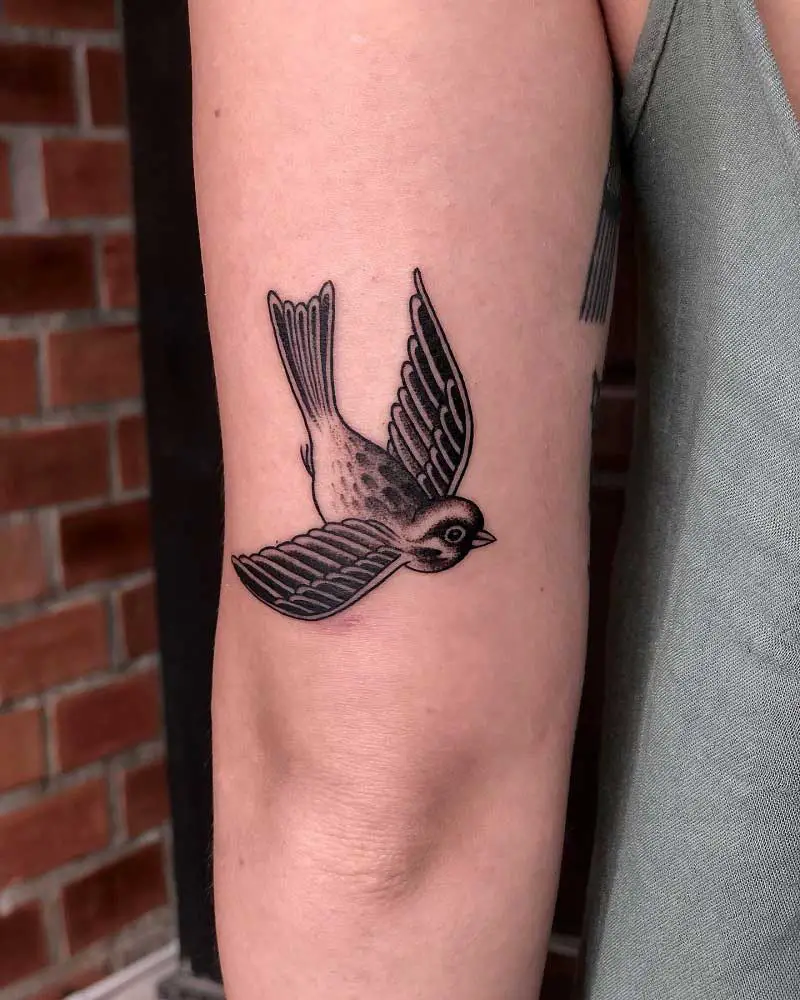 We all have an adventurous side and love diving into new possibilities. The flying sparrow tattoo on the back of arm, depicts the story of our journeys and how we explore ourselves through them.
15. Shining Star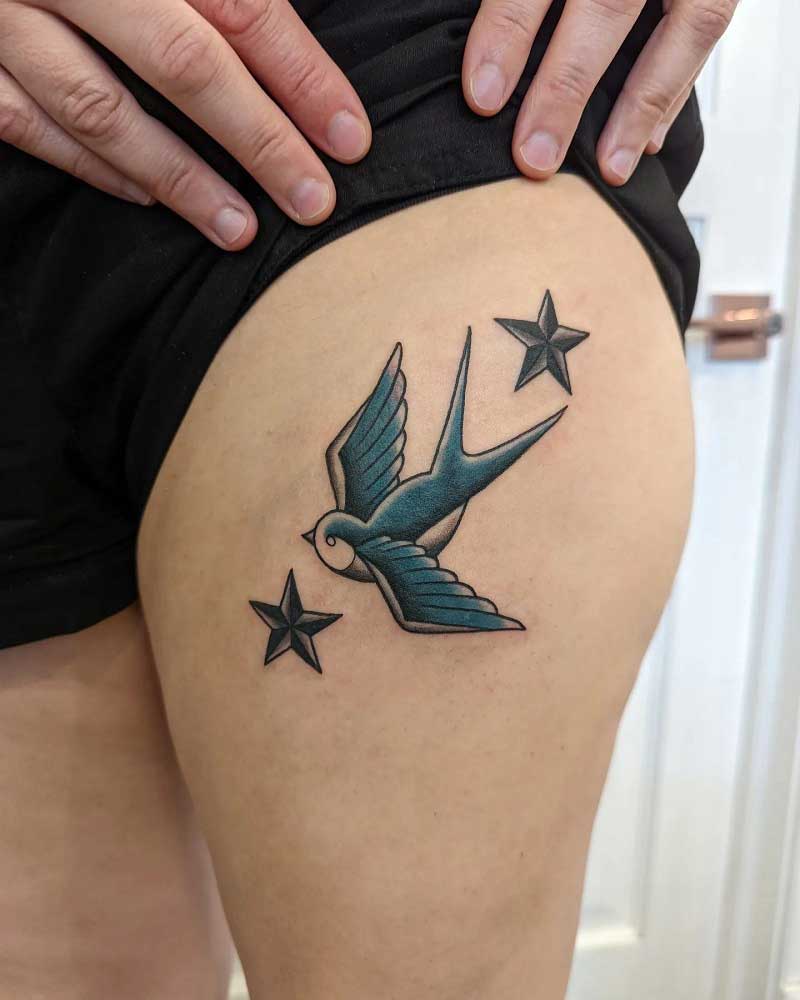 Two stars and the sparrow in the tattoo talk about your immense potential. It symbolizes that all your hard work will pay off, and you will shine like a star.
Sparrow Hand Tattoo
The hand is the perfect spot to show off your minimal sparrow tattoo. However, hand tattoos can be painful as the skin is sensitive here. So, reconsider your decision if it is your first time.
16. The Calm And Serenity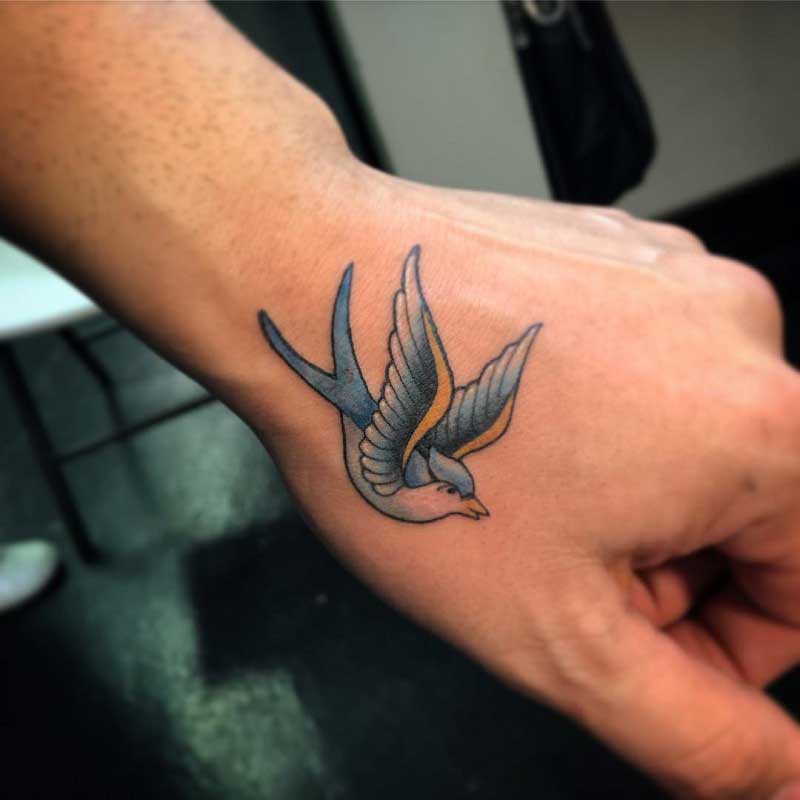 Not all of us love the chaos. Some people prefer a calm and peaceful life. The blue sparrow bird symbolizes your fondness for a quiet life.
17. The Creativity Wonder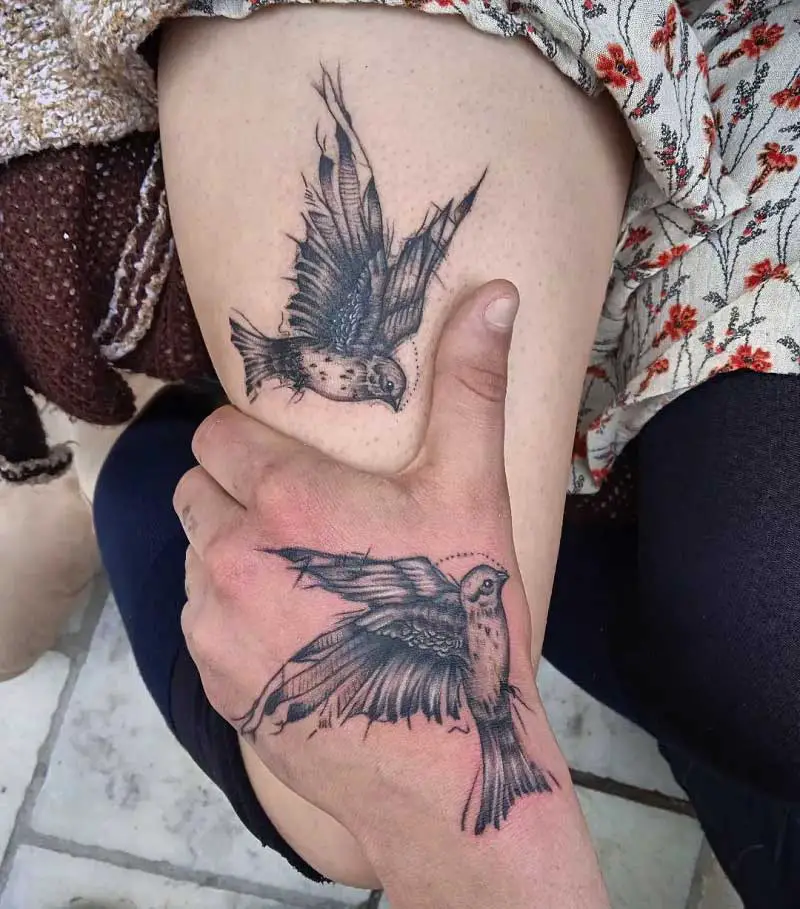 If you are a showoff, do not think twice before getting this sparrow tattoo. Look at all the details in this tattoo. It will make you a solid impression.
18. A Good Luck Charm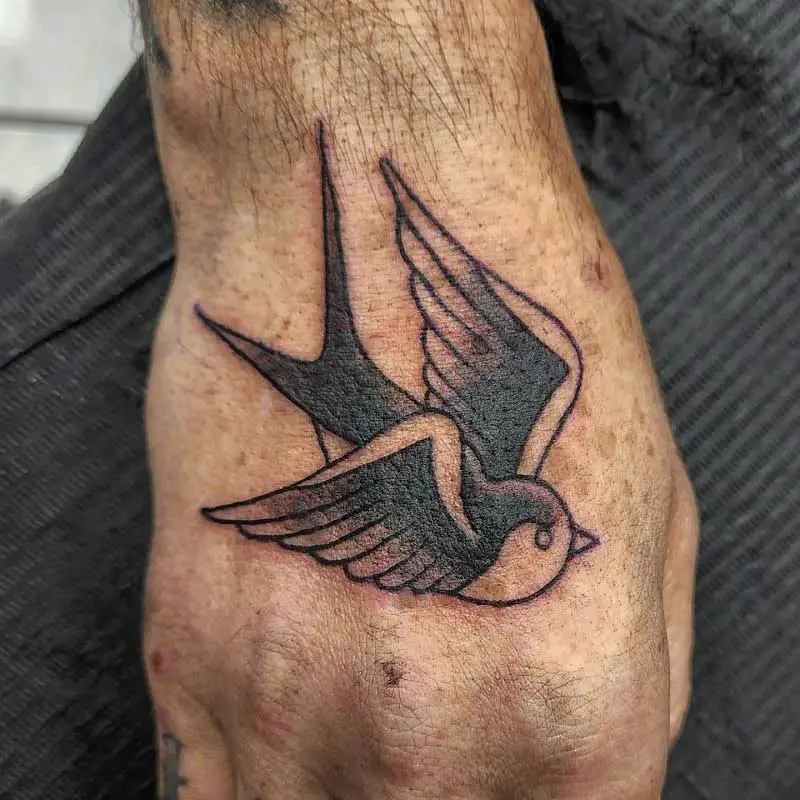 Sparrows are known for happiness and fate. You can get this simple and minimal sparrow tattoo as a token of good luck. You never know what treasure it might bring.
Golden Sparrow Tattoo
These uncommon golden sparrow tattoo ideas will leave you amazed. They are colorful and perfect as showoffs. You can flaunt these tattoos without compromising your standard and style.
19. A Leap Of Faith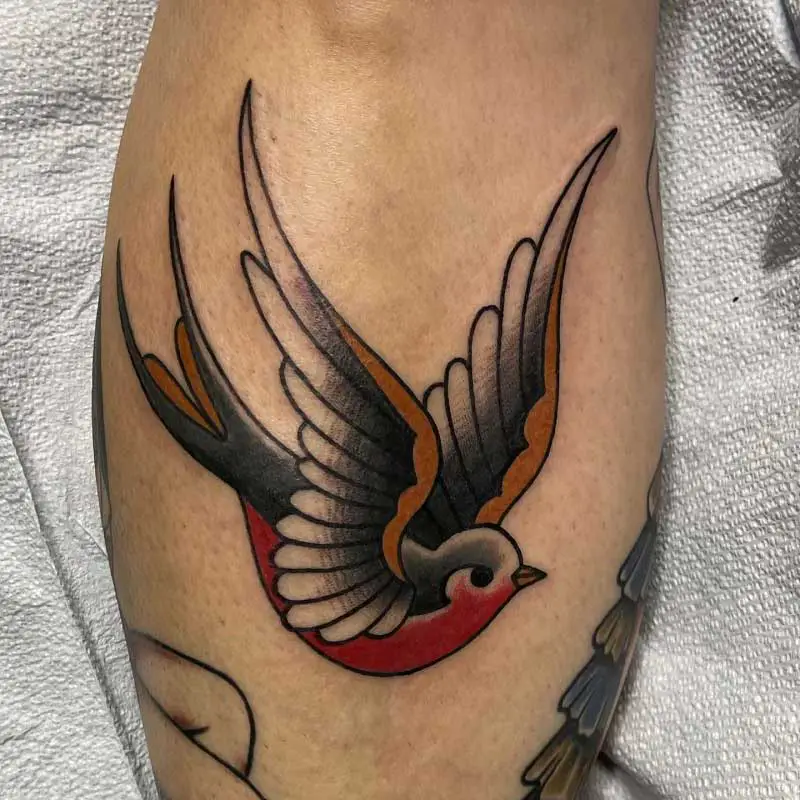 Surviving in this world is getting harder day by day. People are getting on each other for no reason. You can show your faith in humanity with this sparrow tattoo.
20. Friends & Co.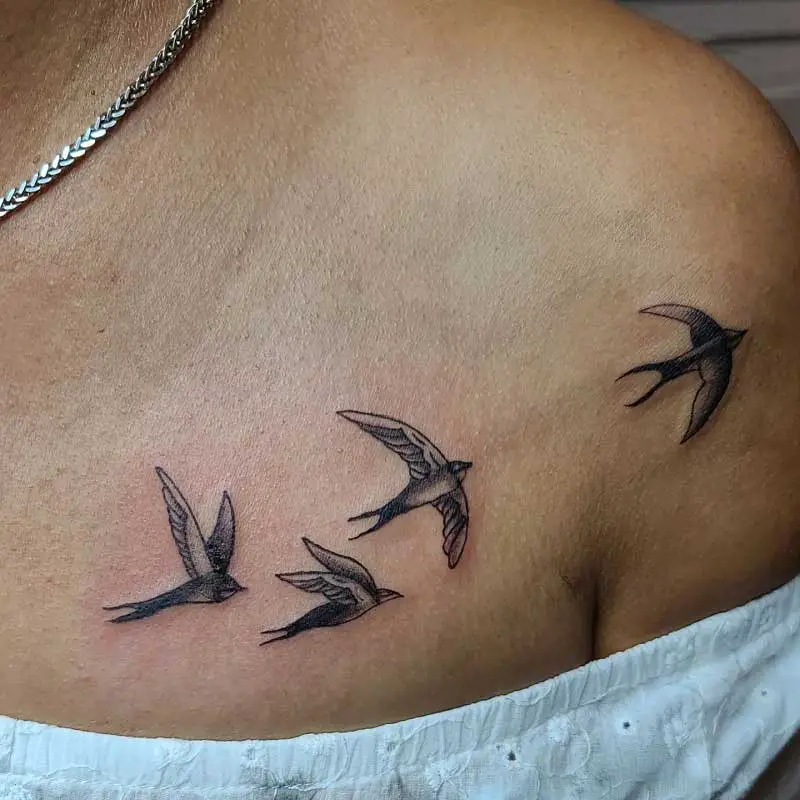 If you have a small group of friends, get this host of sparrow tattoos. Each sparrow will represent one of your friends. You can add their names under the birds too.
21. Into The Nature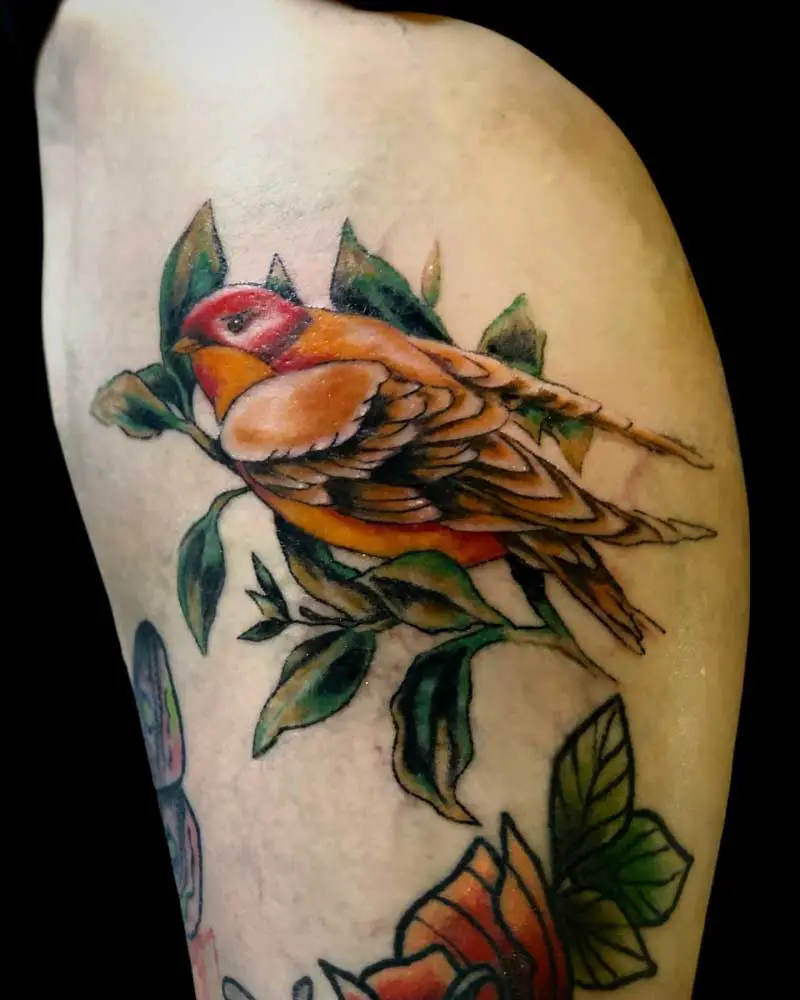 The colorful sparrow sitting on the branch looks like a scene from the jungle. Having this arm tattoo will make you feel closer to nature.
Rising Sparrow Tattoo
Why not add some party vibe to your character with the rising sparrow tattoos? These designs are so elegant that they will steal everyone's attention at first impression. Besides, these tattoos bring a chill and relaxed aura to your personality.
22. The Blue Beauty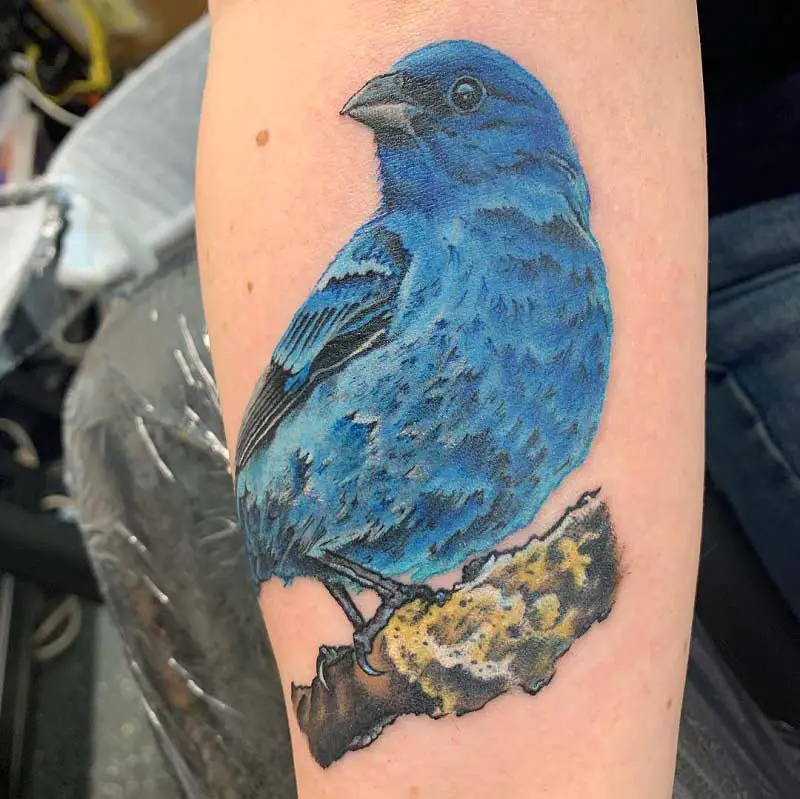 Anyone will fall in love with this blue sparrow. This tattoo on your forearm will suit both men and women. The blue here will add a layer of royalness to your personality.
23.  Roaring Evil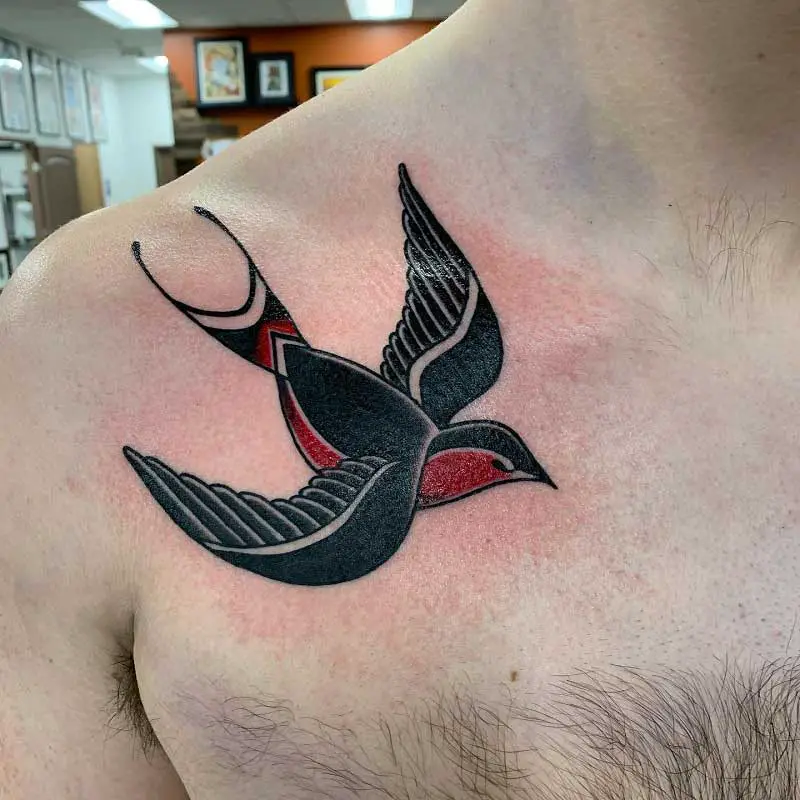 You can not deny the evil in you. A sparrow tattoo like this helps us accept each of our entities. You can not fight evil unless you acknowledge it.
24. The Firey Sparrow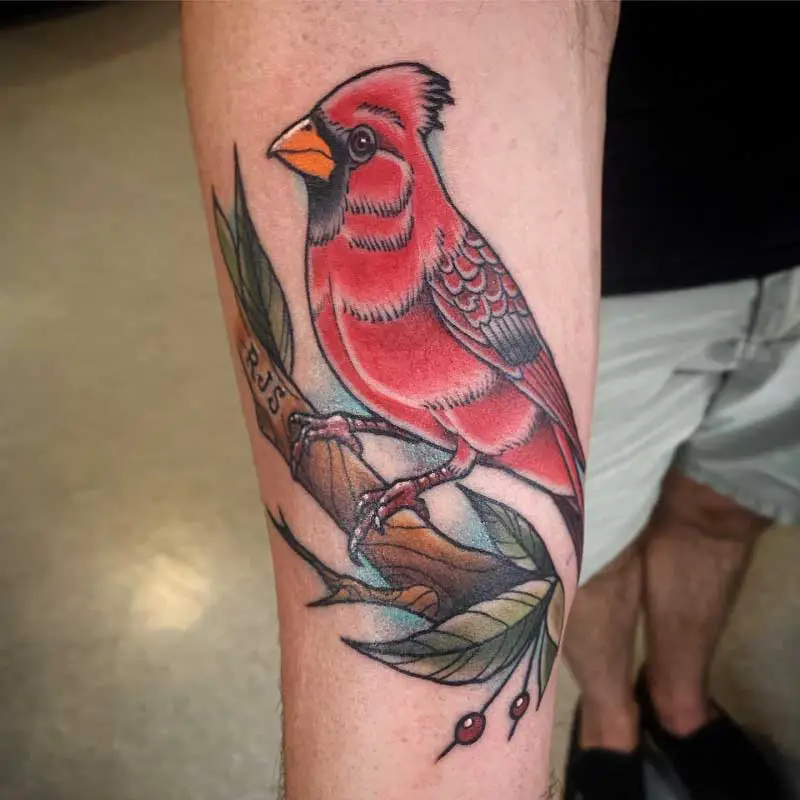 The red sparrow looks like total fire. It is unique and definitely a steal. This tattoo suits you if you like partying and chilling in exotic locations.
Navy Sparrow Tattoo
You must believe your gut and instinct when you are on the water. The navy sparrow tattoo symbolizes exactly that. These sparrow designs connect a bridge of trust between you and your inner self.
25. A Token Of Ownership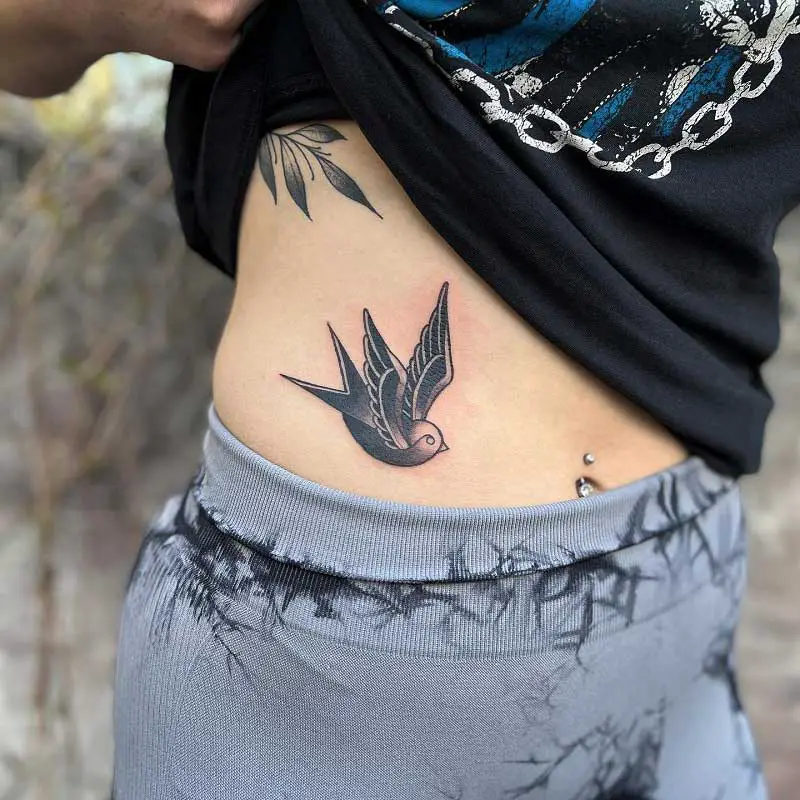 The sparrow, in general, indicates positivity. When you make this sparrow tattoo on your tummy, it adds new meaning. It expresses that you are in charge of your happiness.
26.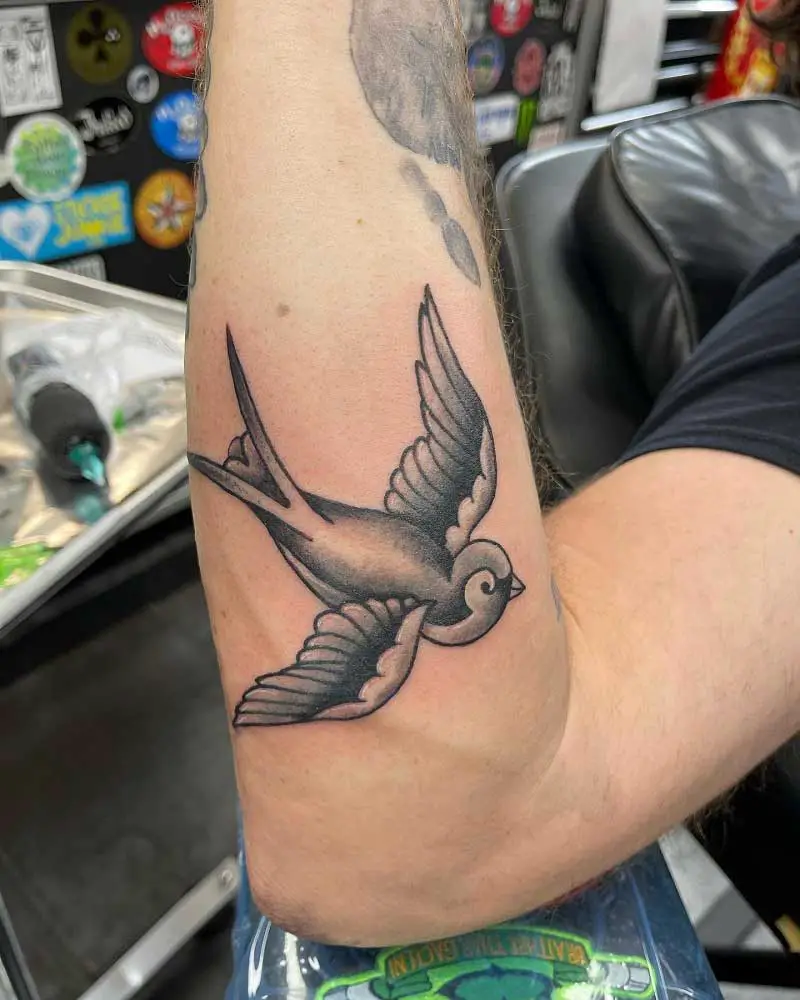 Sparrow Hawk Tattoo
27.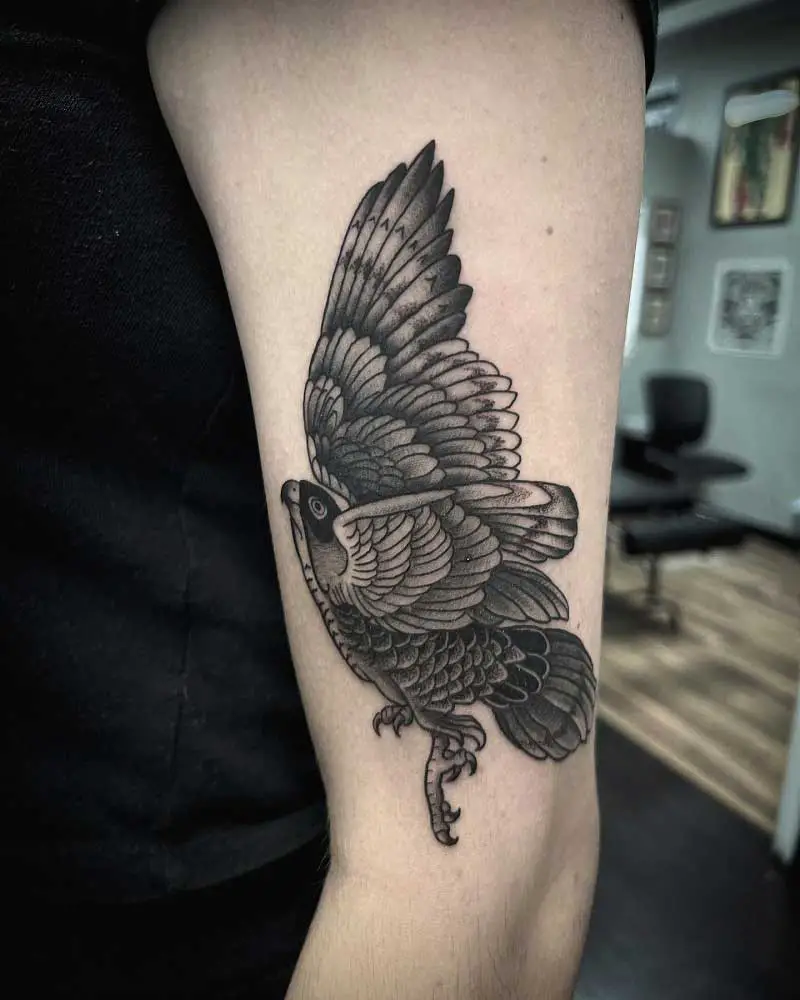 28.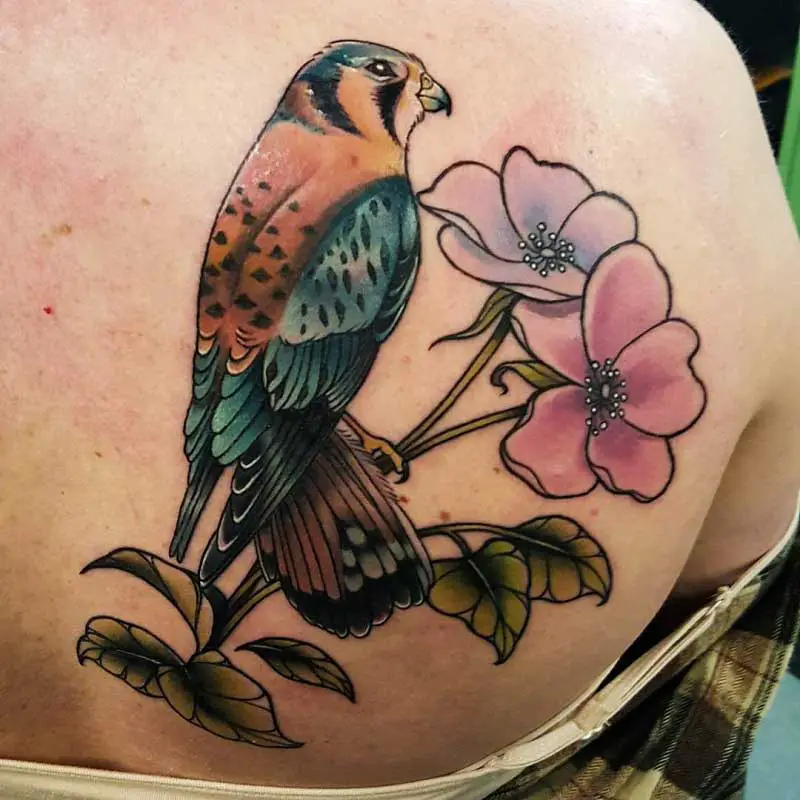 29.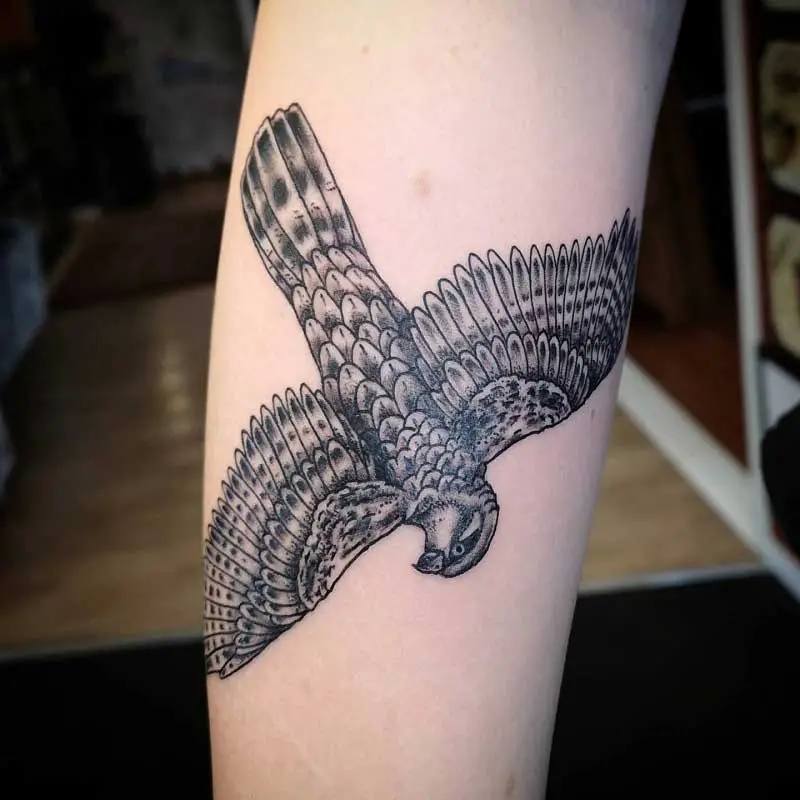 Sailor Sparrow Tattoo
30.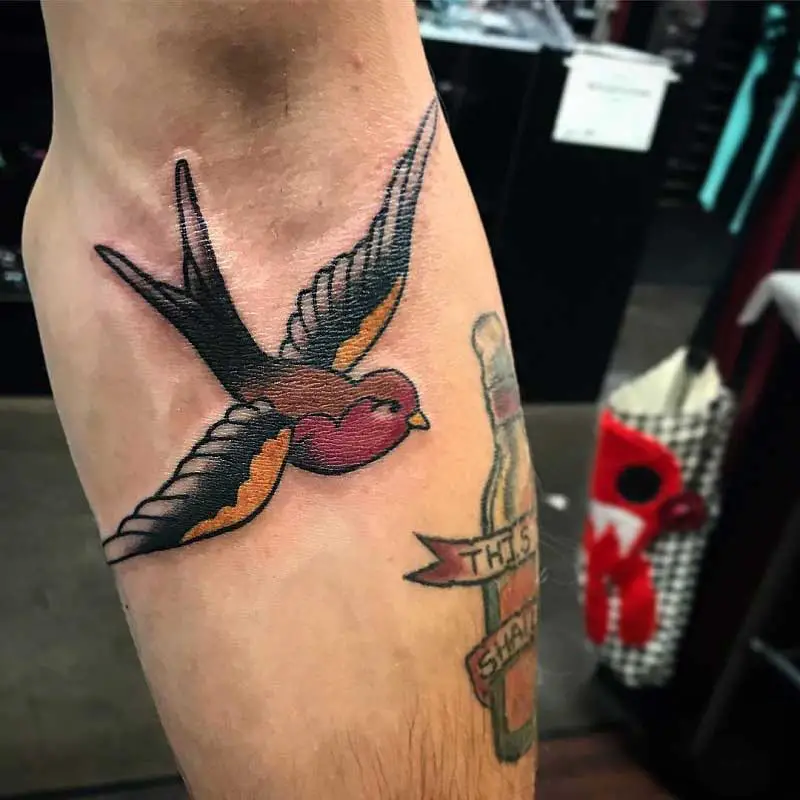 31.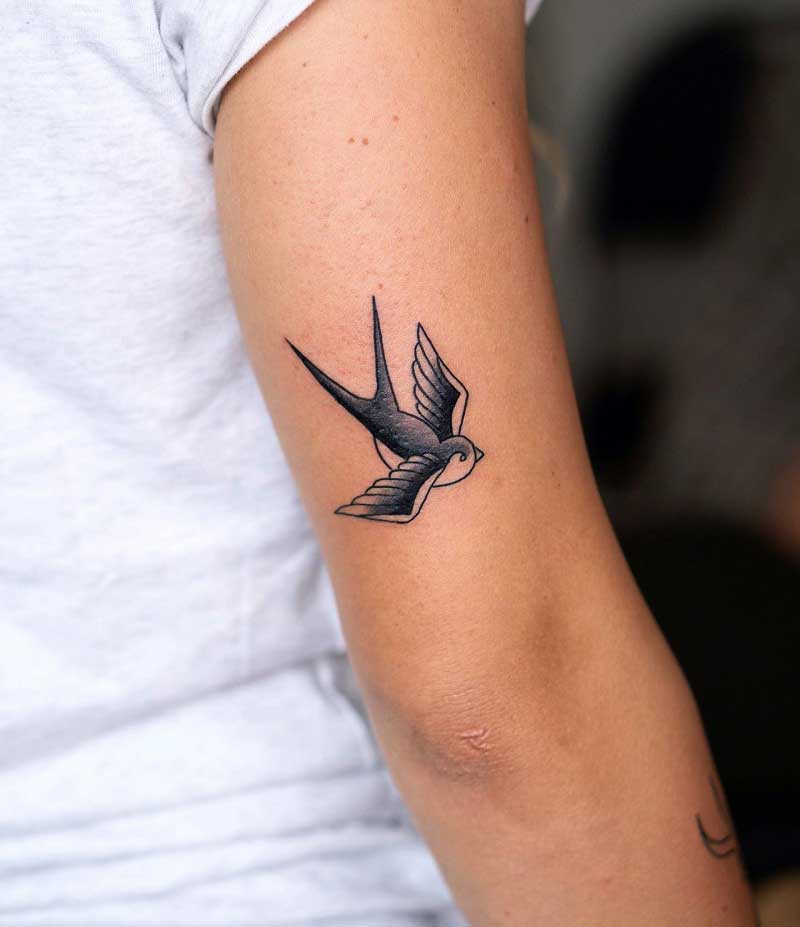 32.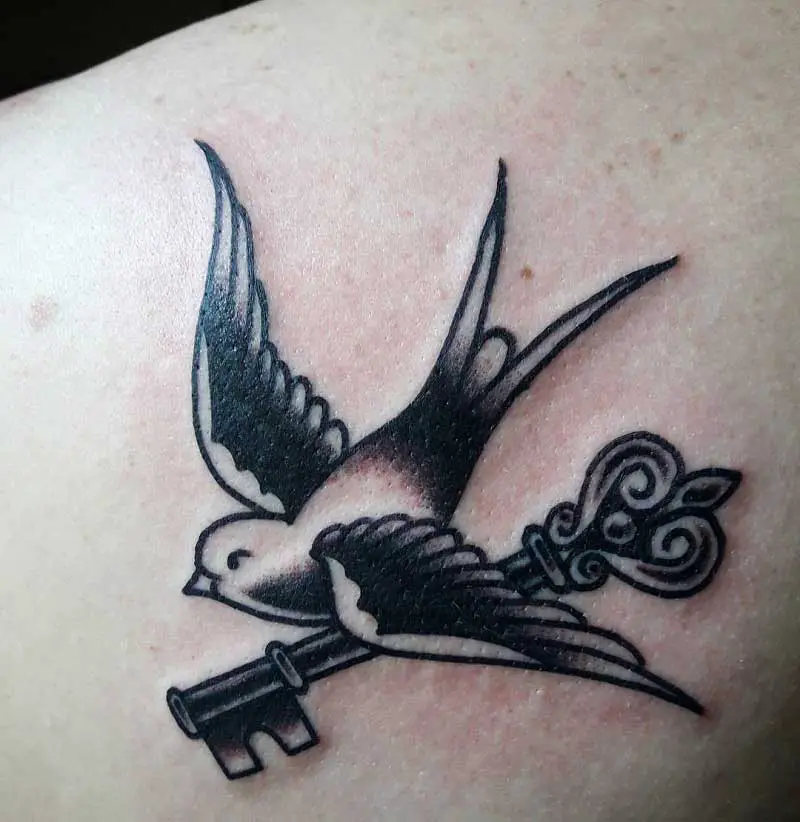 Sparrow Neck Tattoo
33.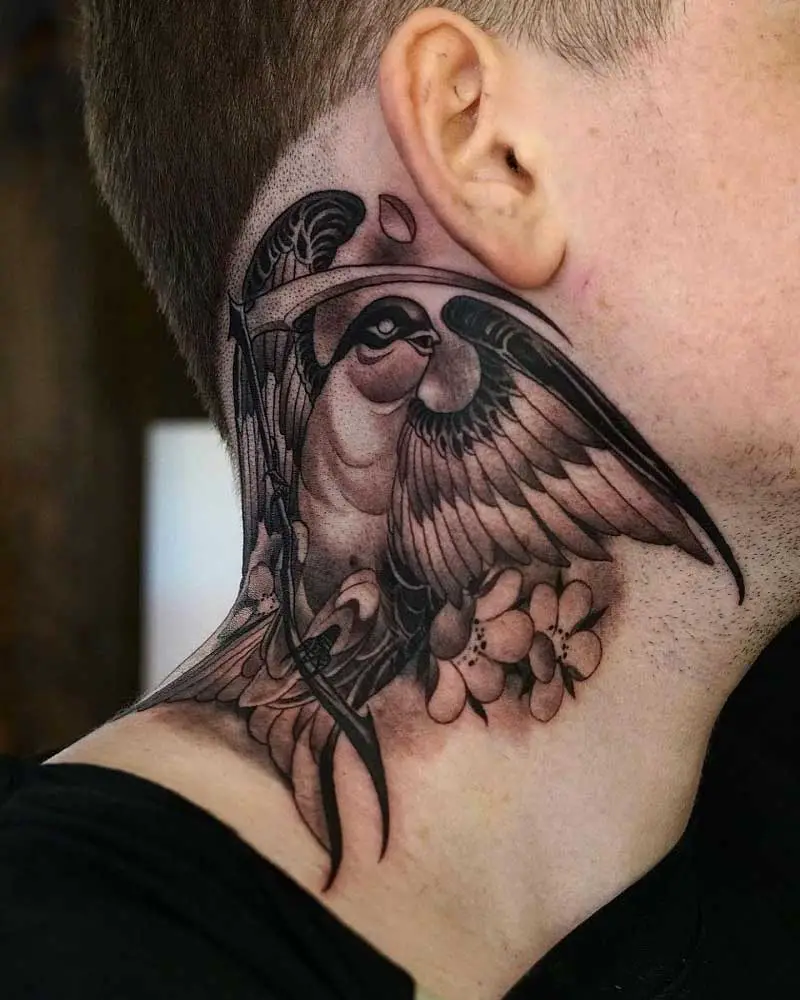 34.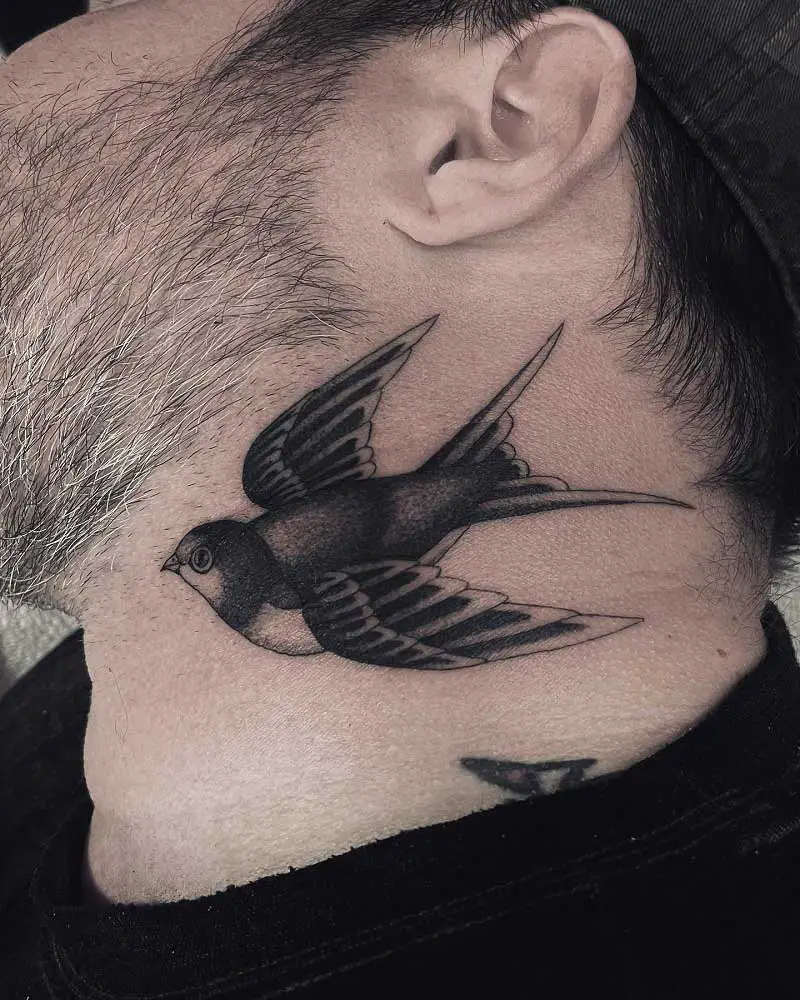 35.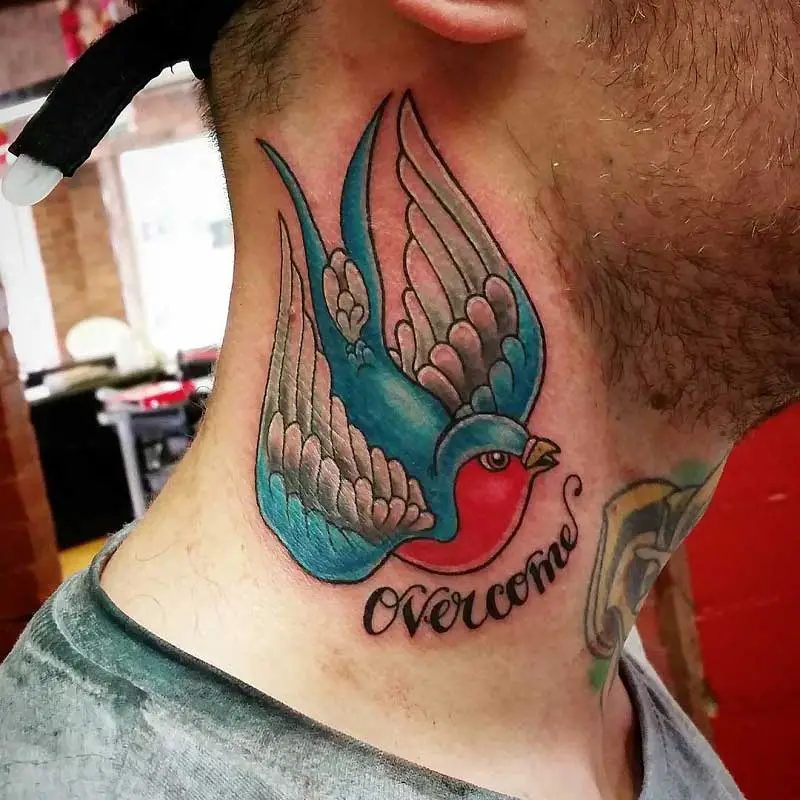 Lone Sparrow Tattoo
36.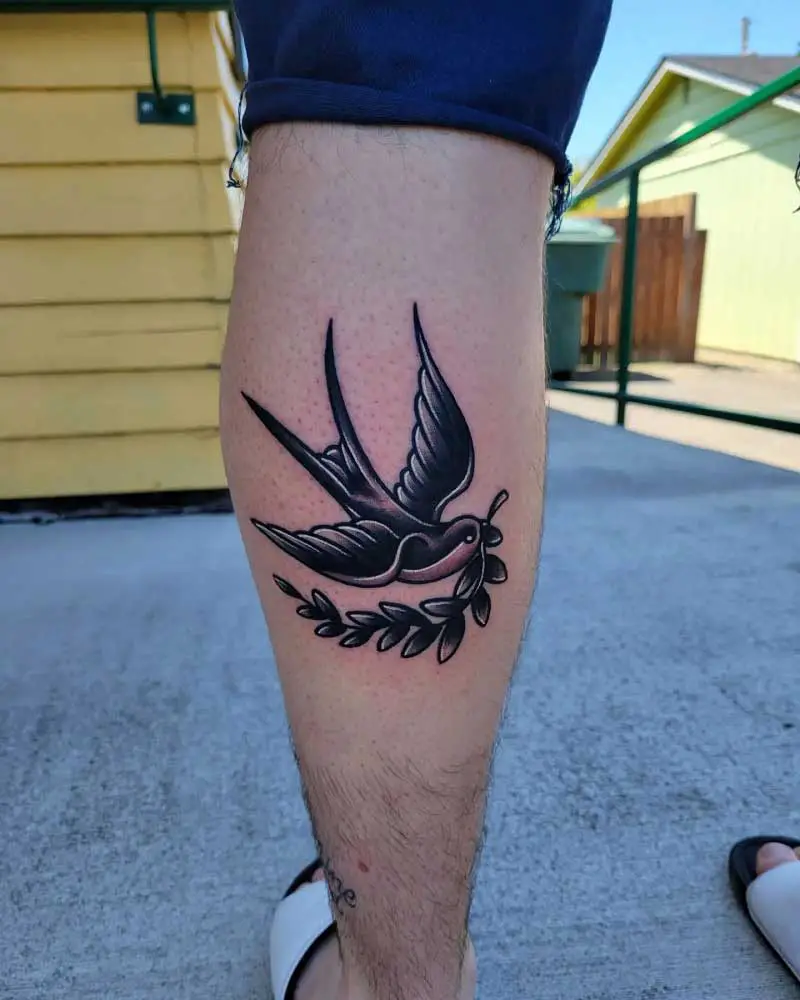 37.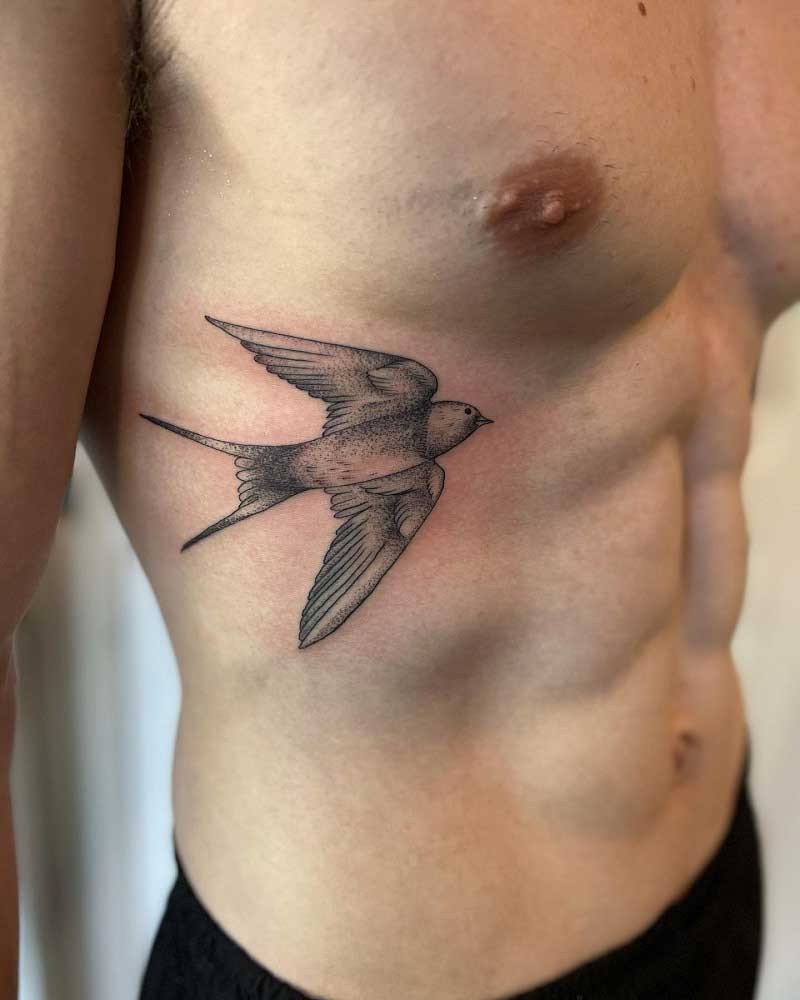 38.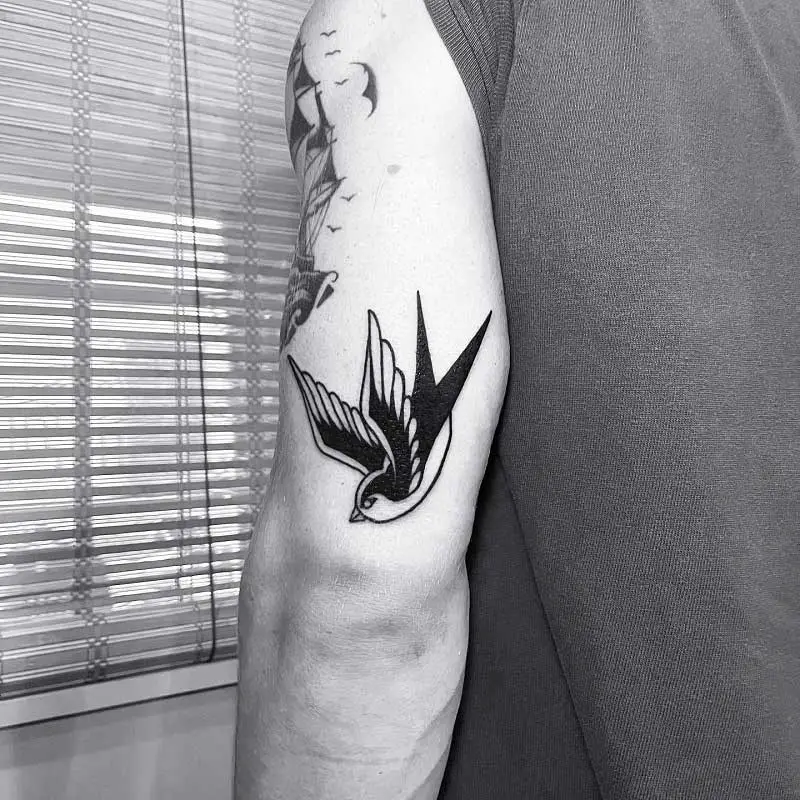 Noble Sparrow Tattoo
39.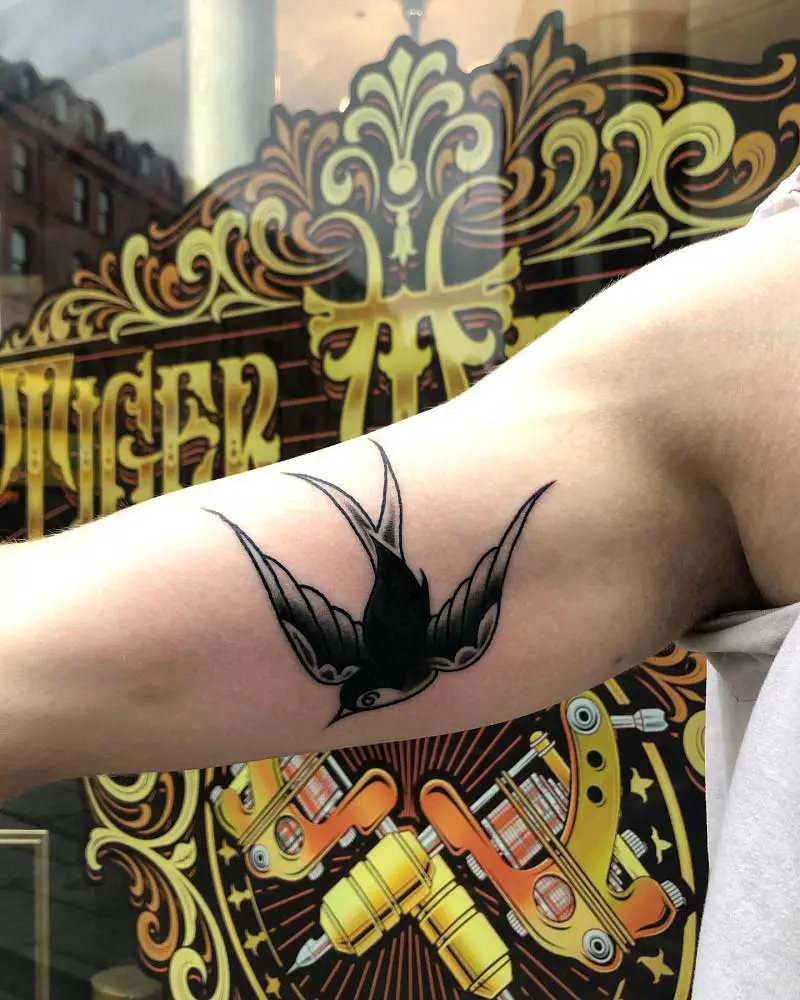 40.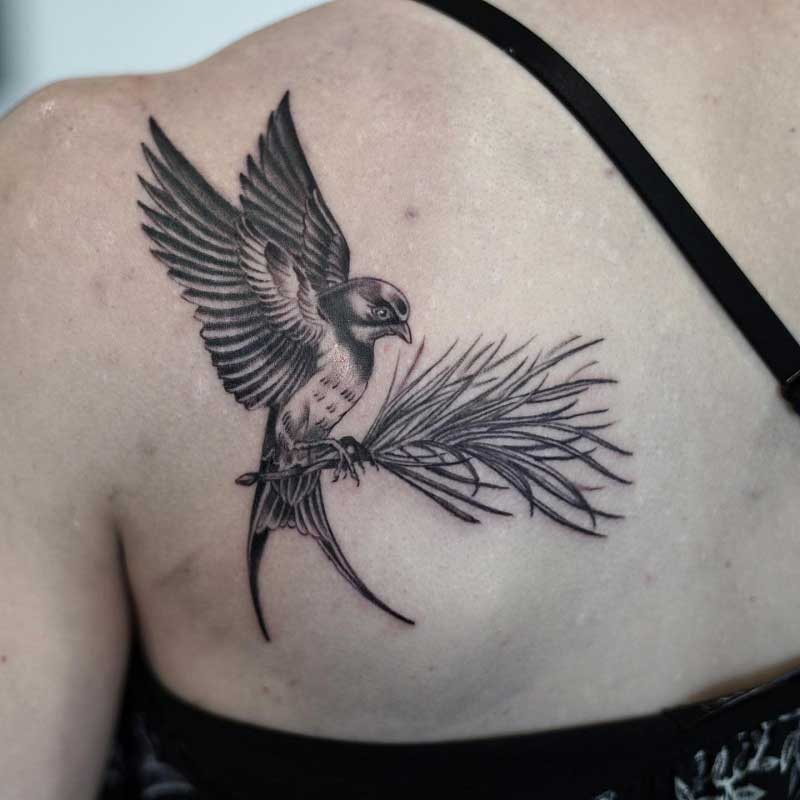 41.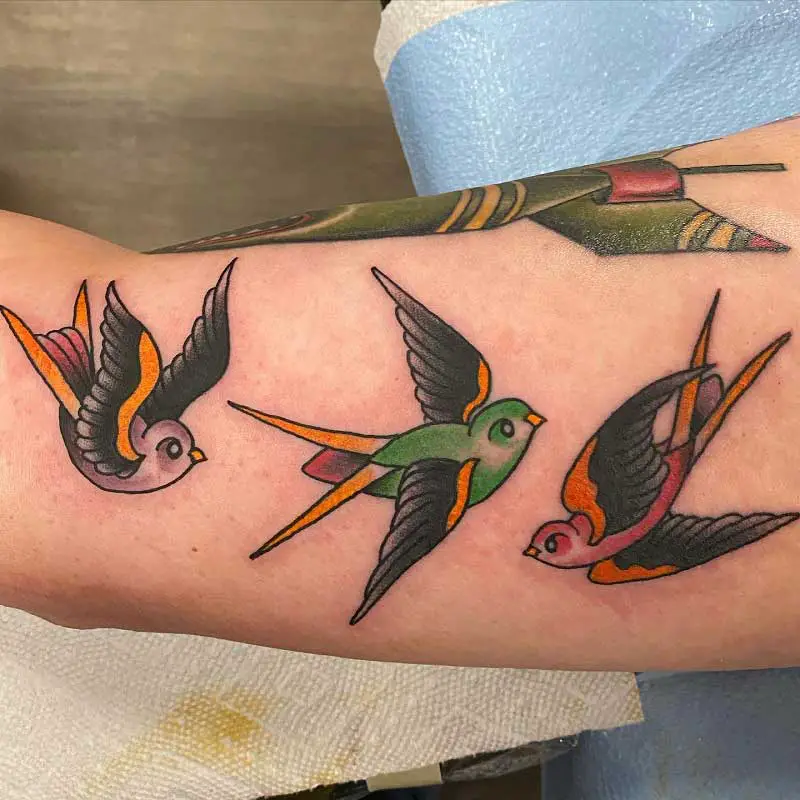 Sparrow Chest Tattoo
42.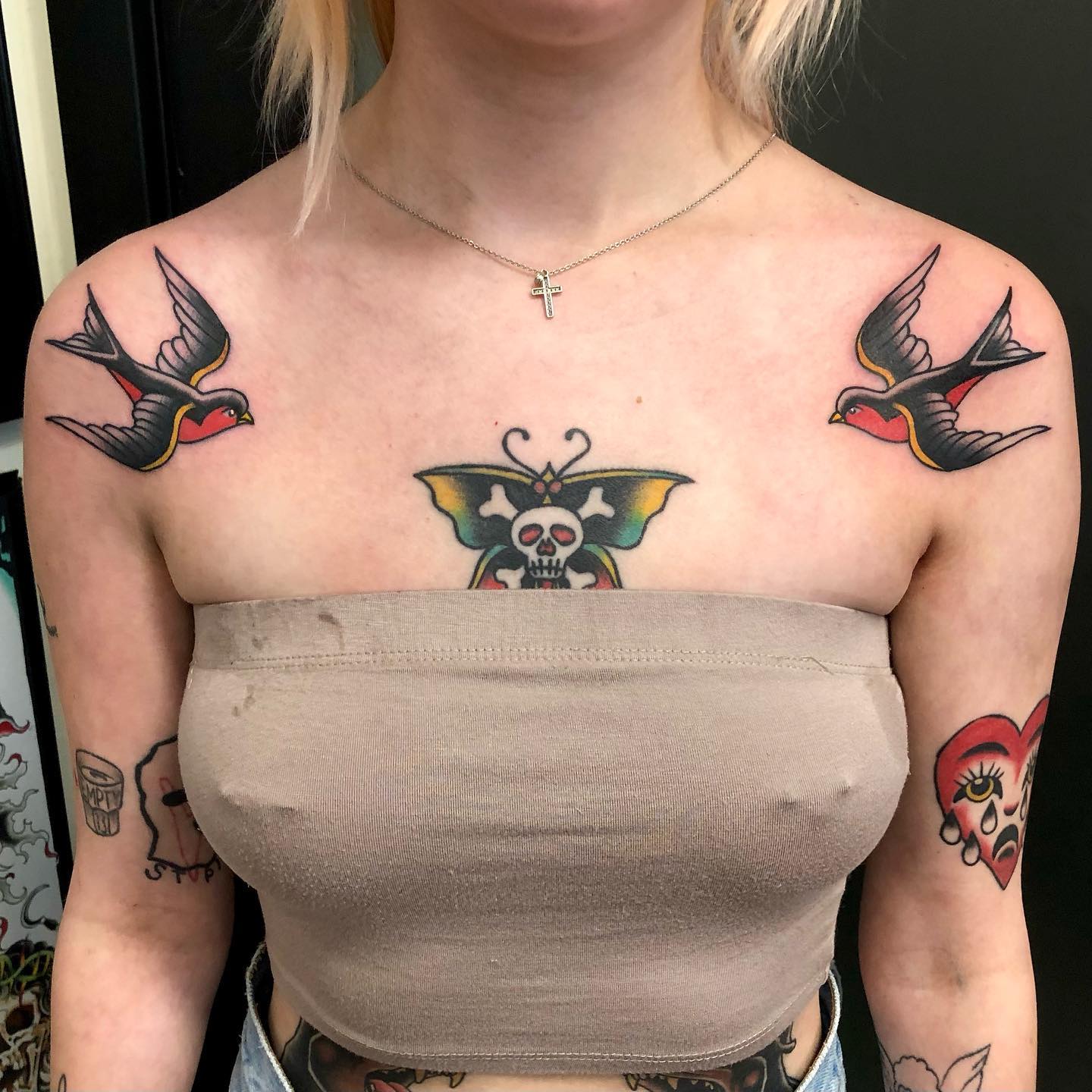 43.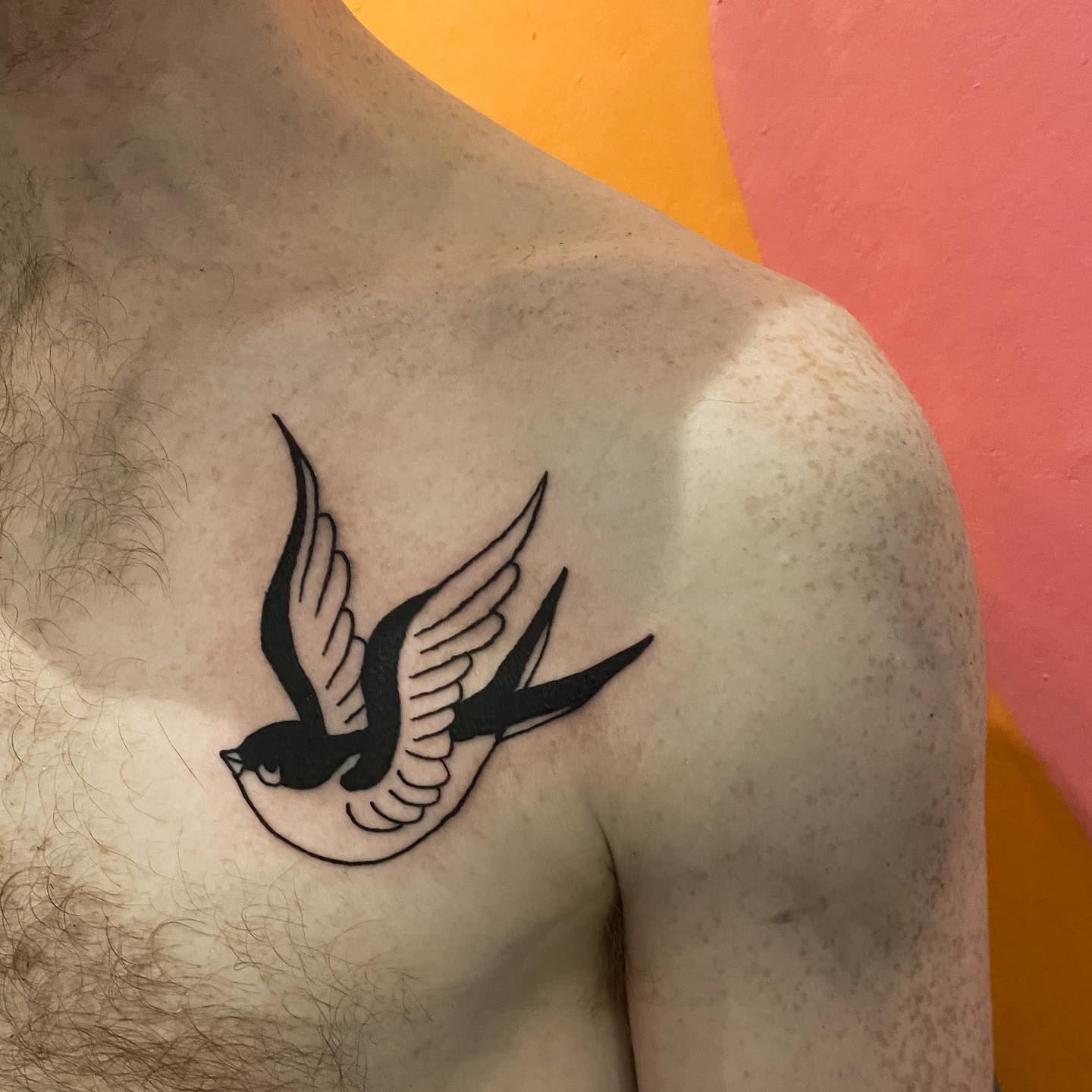 44.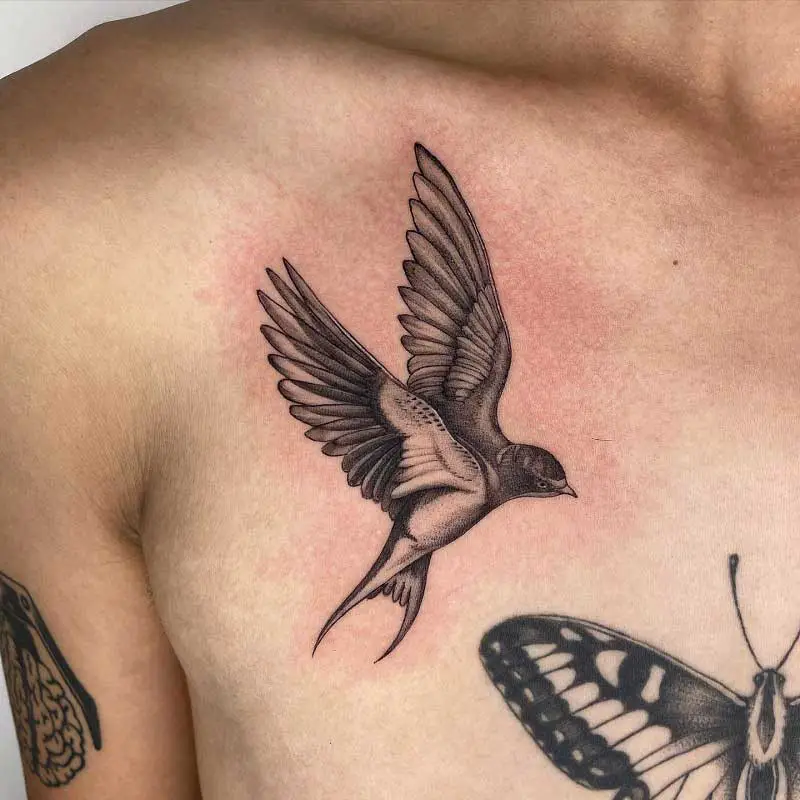 Sparrows Nest Tattoo
45.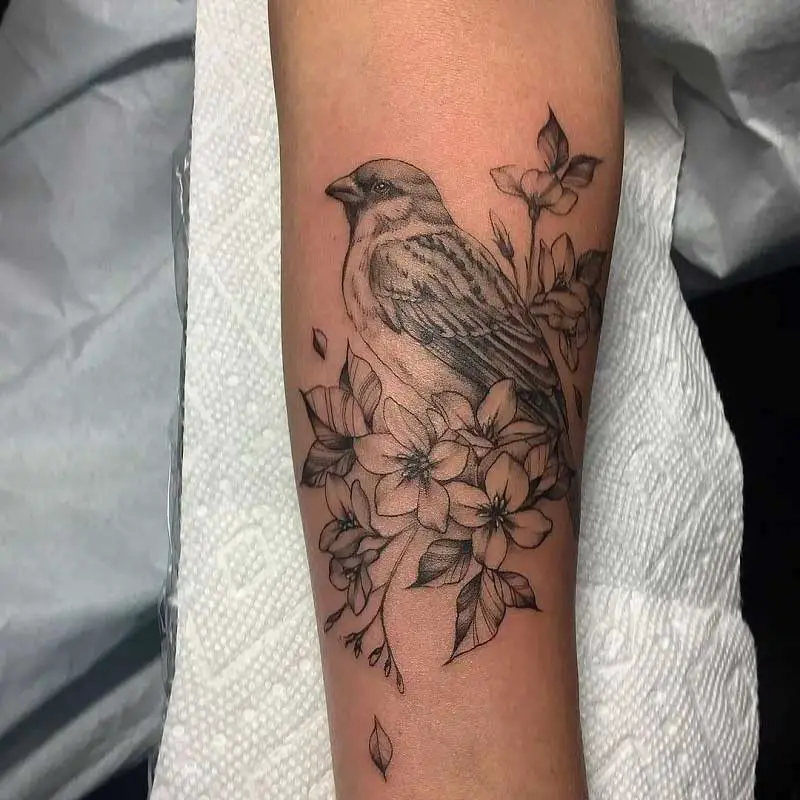 46.
47.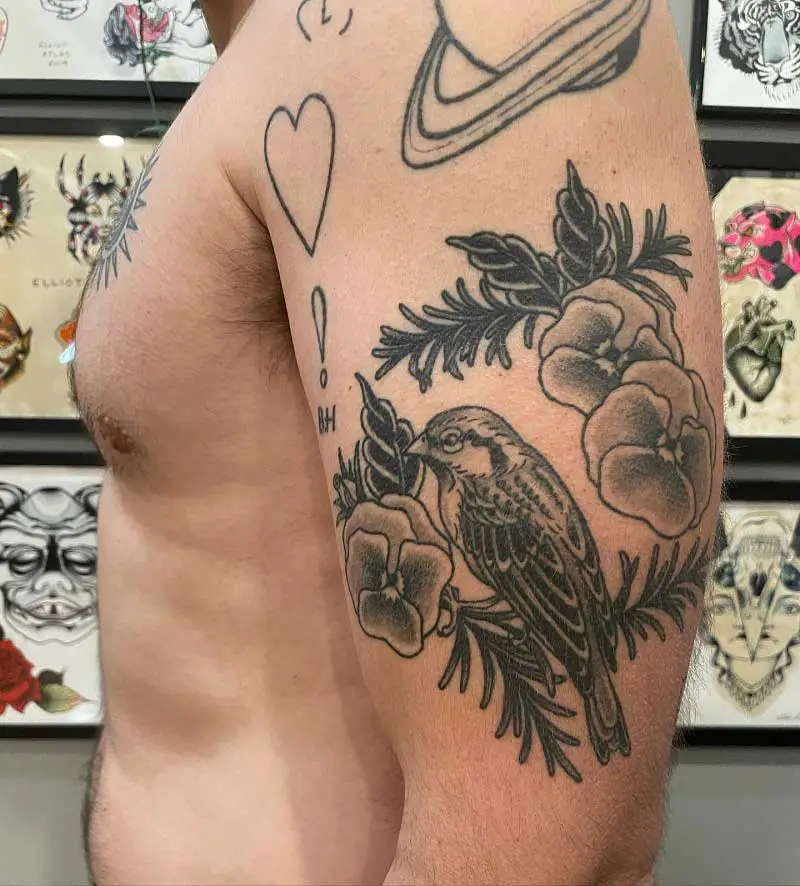 Two Sparrows Tattoo
48.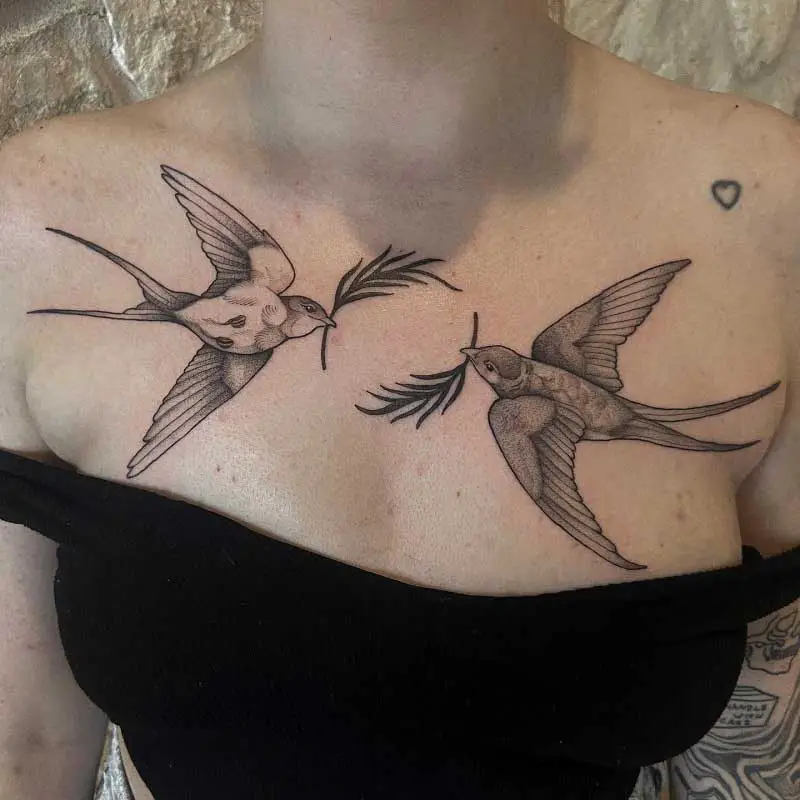 49.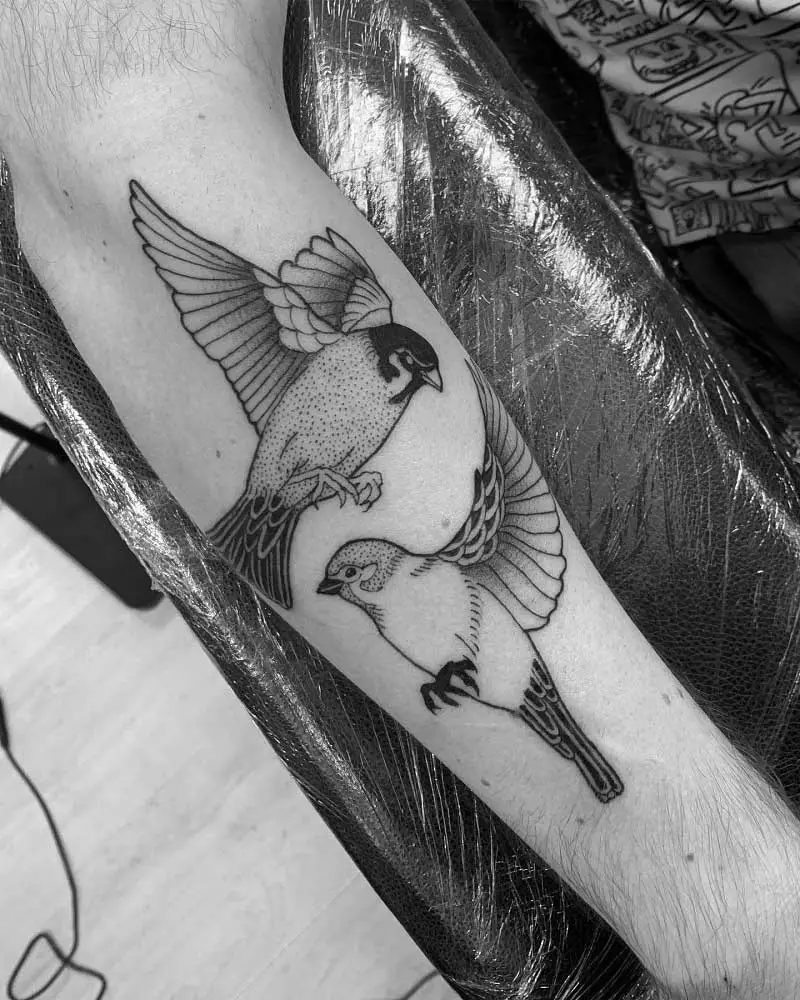 50.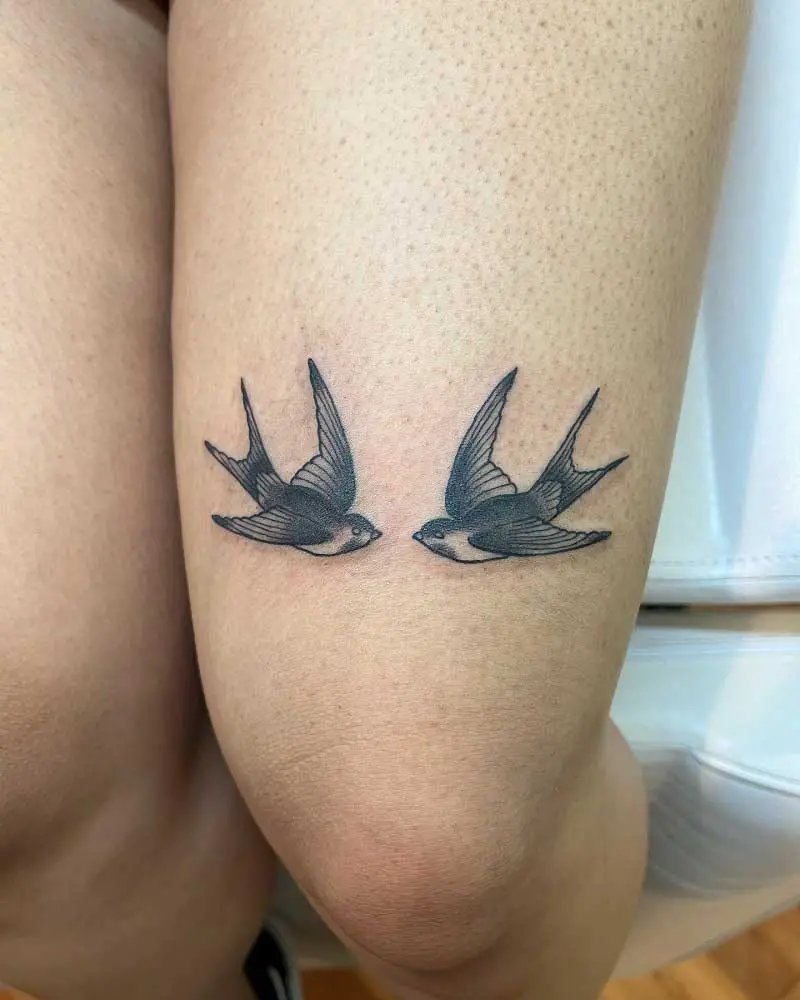 Wolf Sparrow Tattoo
51.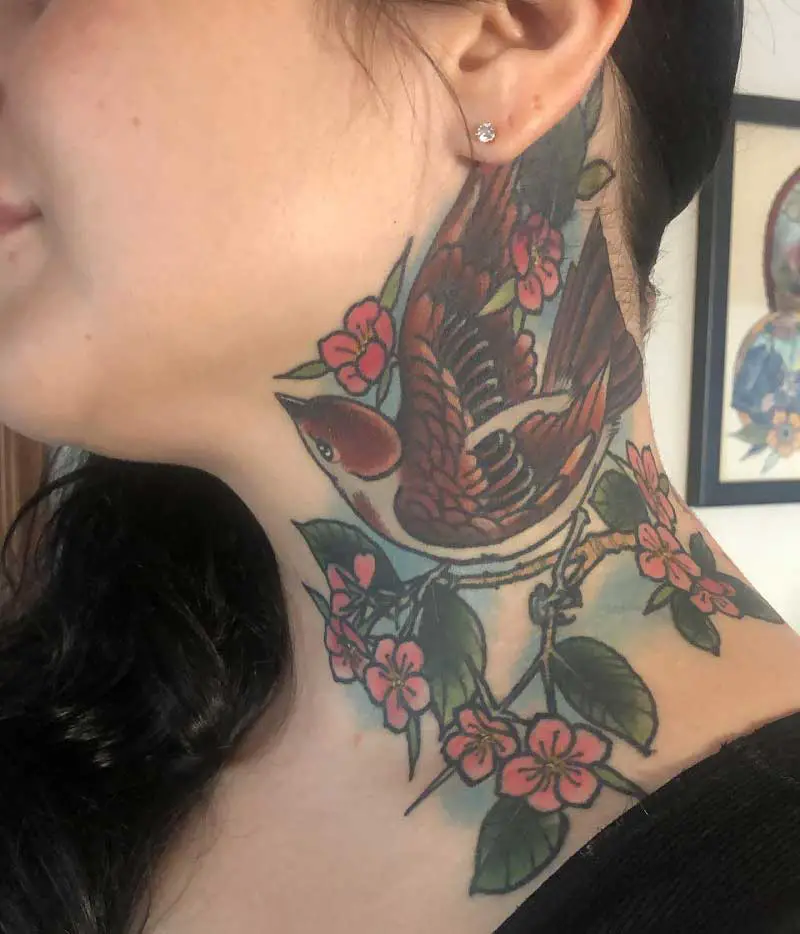 Realistic Sparrow Tattoo
52.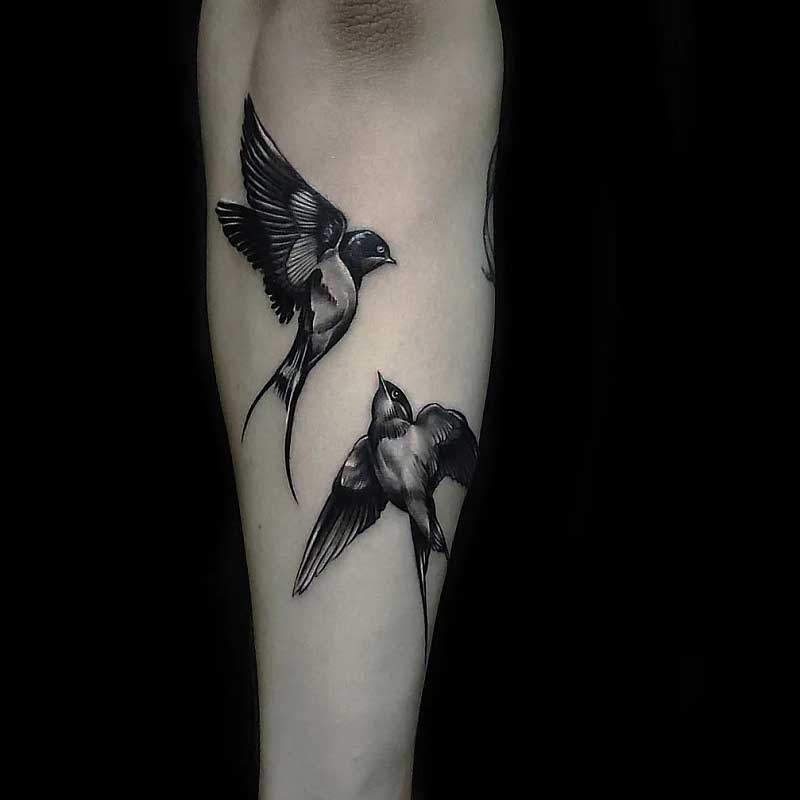 53.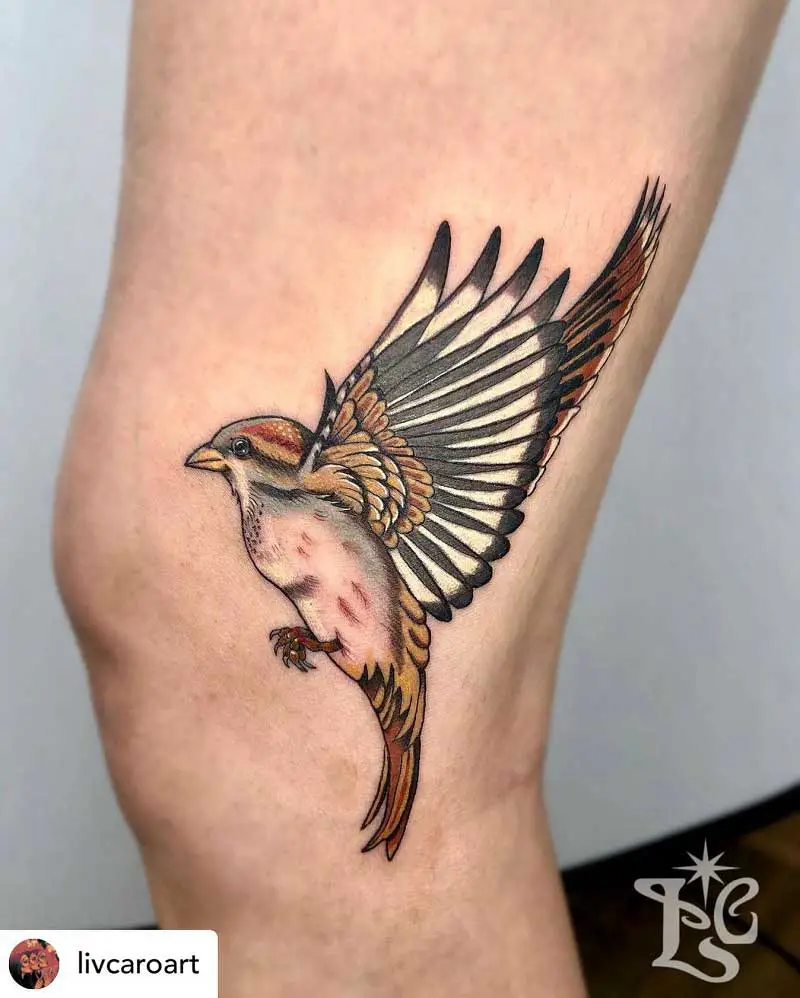 54.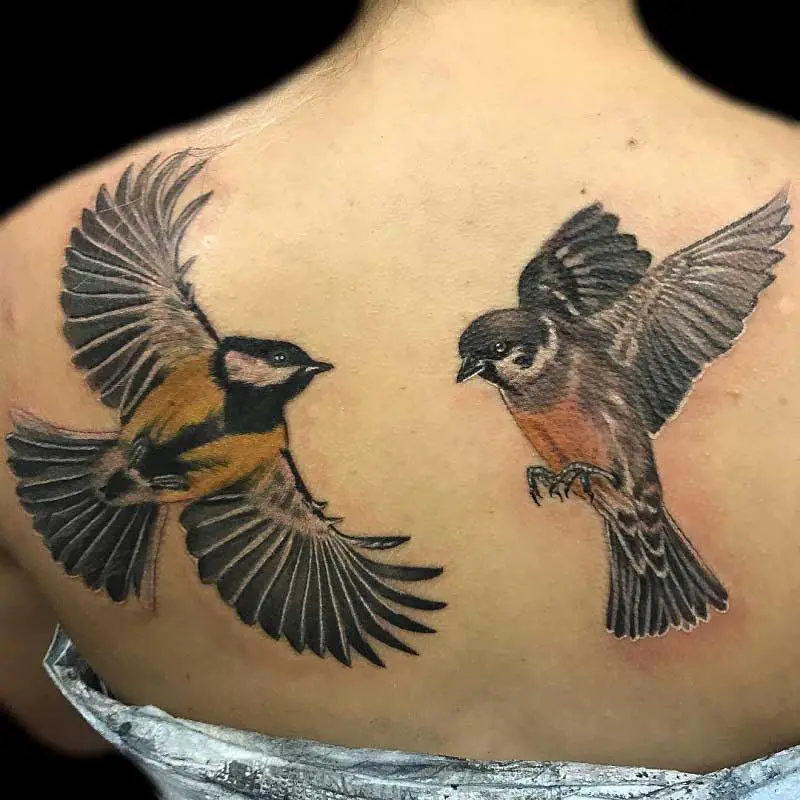 Sacred Sparrow Tattoo
55.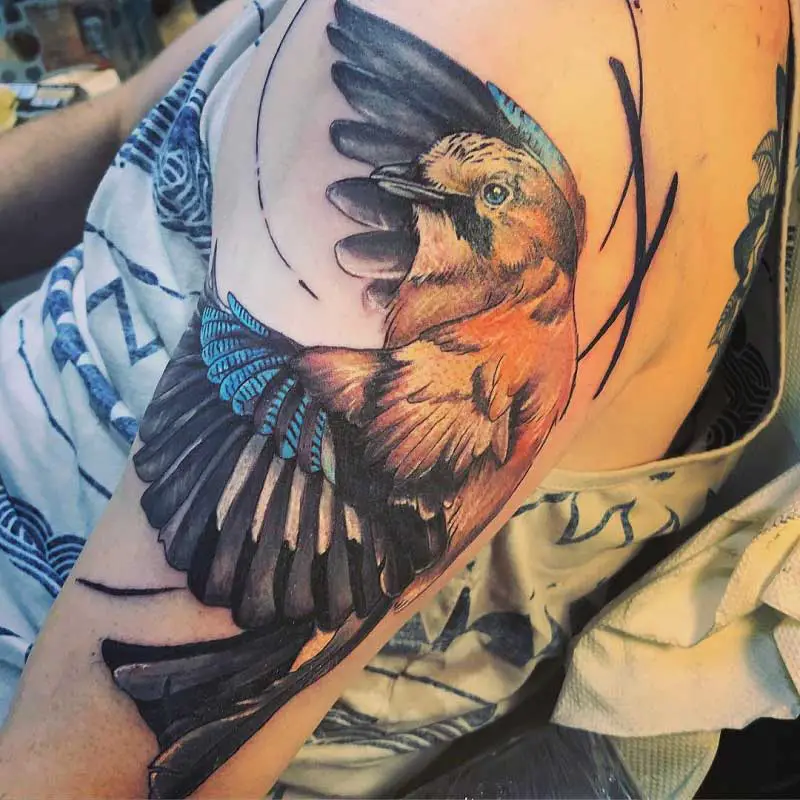 56.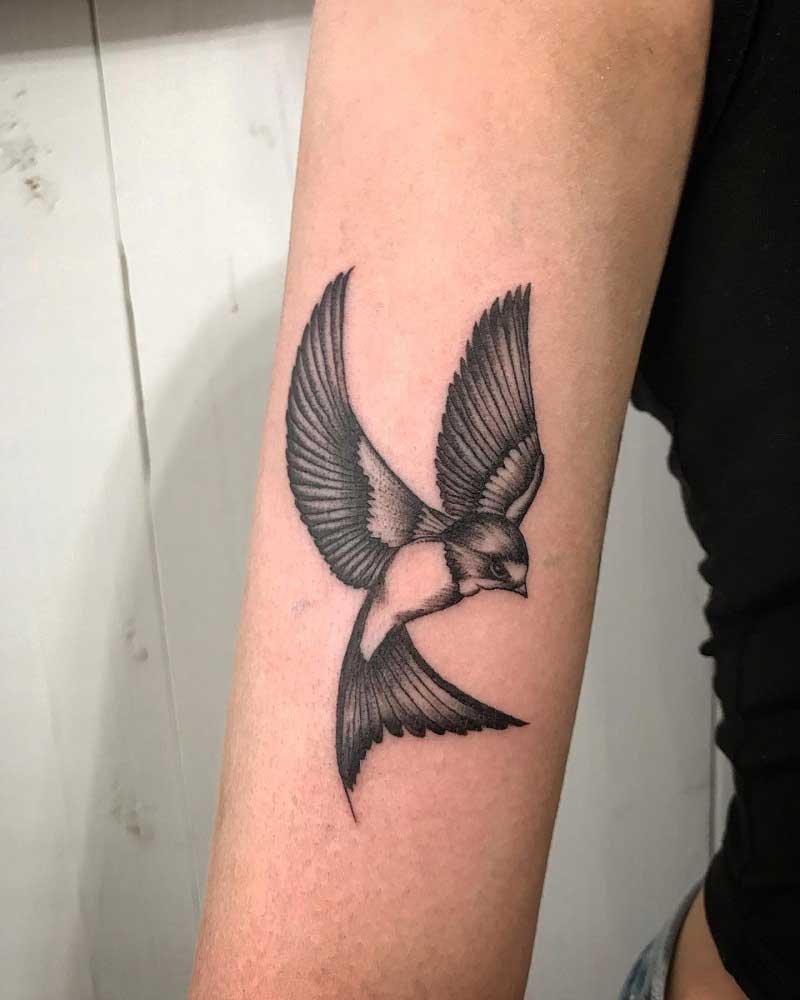 57.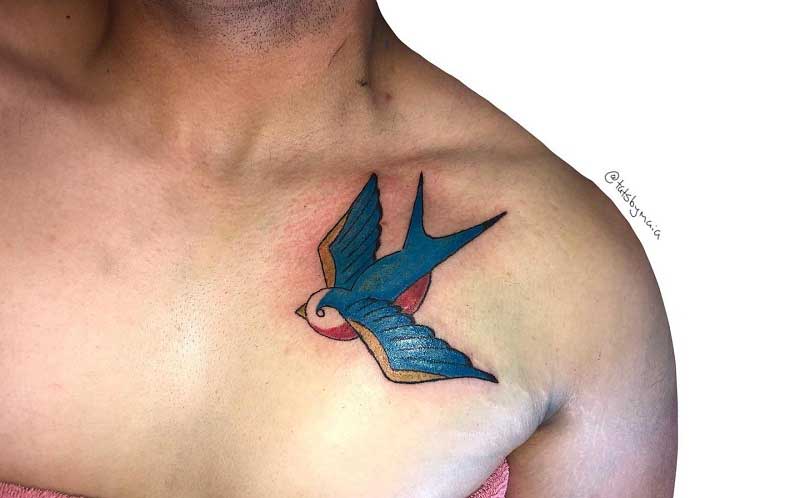 Grand Sparrow Tattoo
58.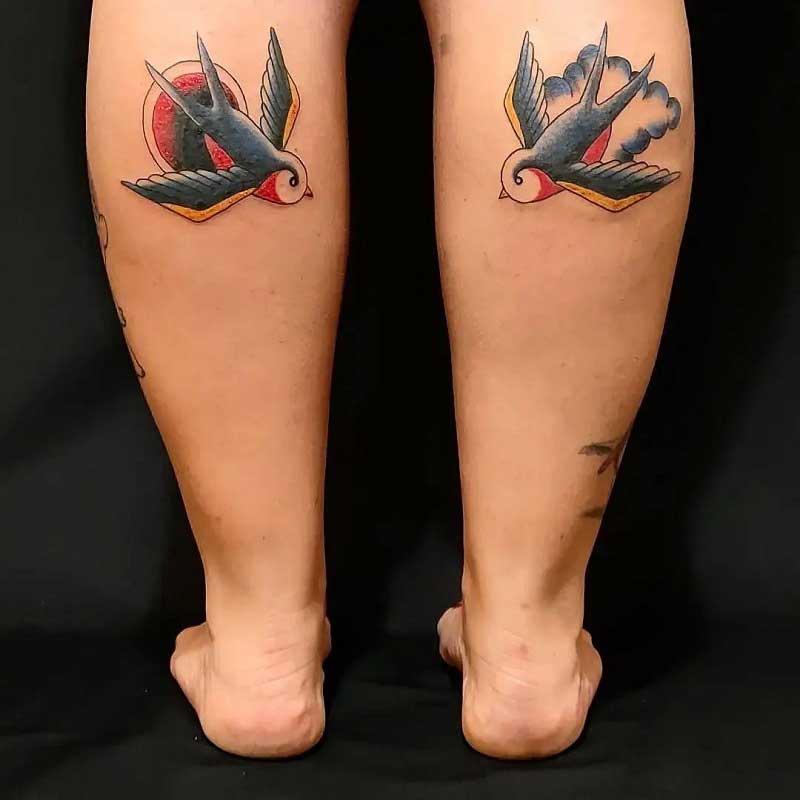 59.
60.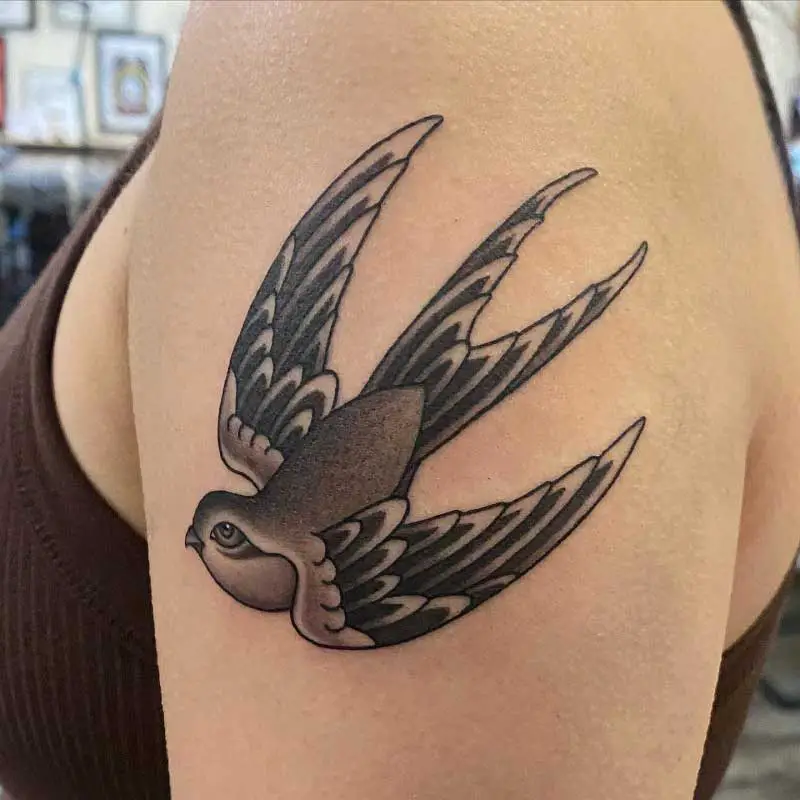 Lucky Sparrow Tattoo
61.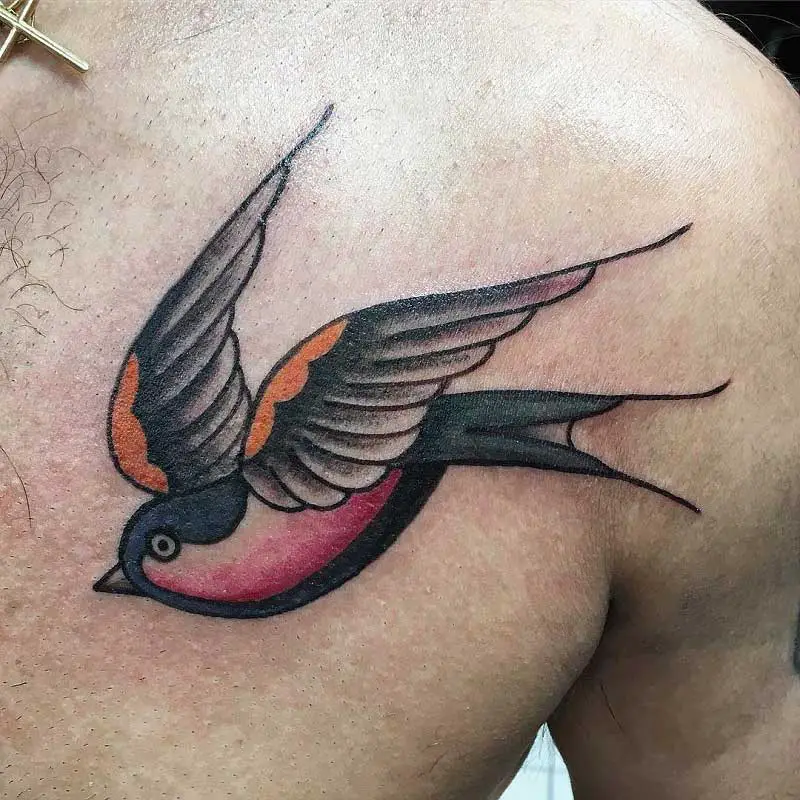 62.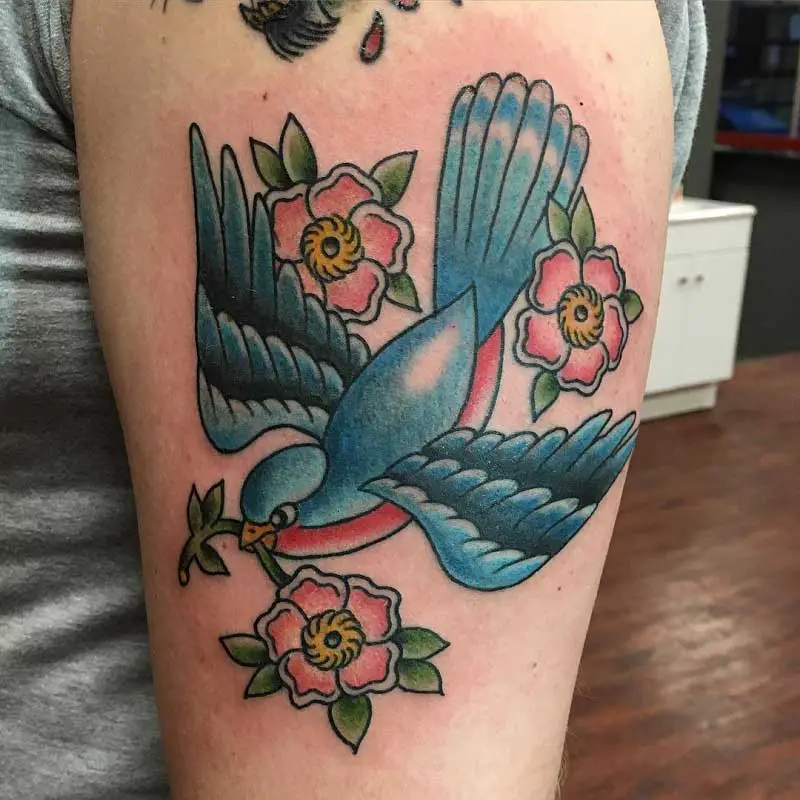 63.
Cartoon Sparrow Tattoo
64.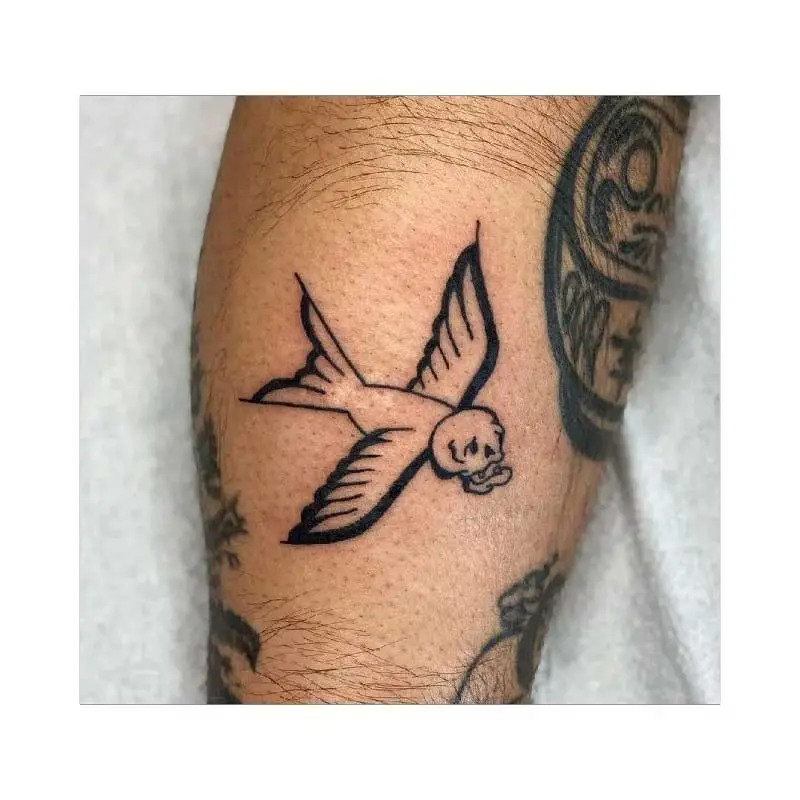 65.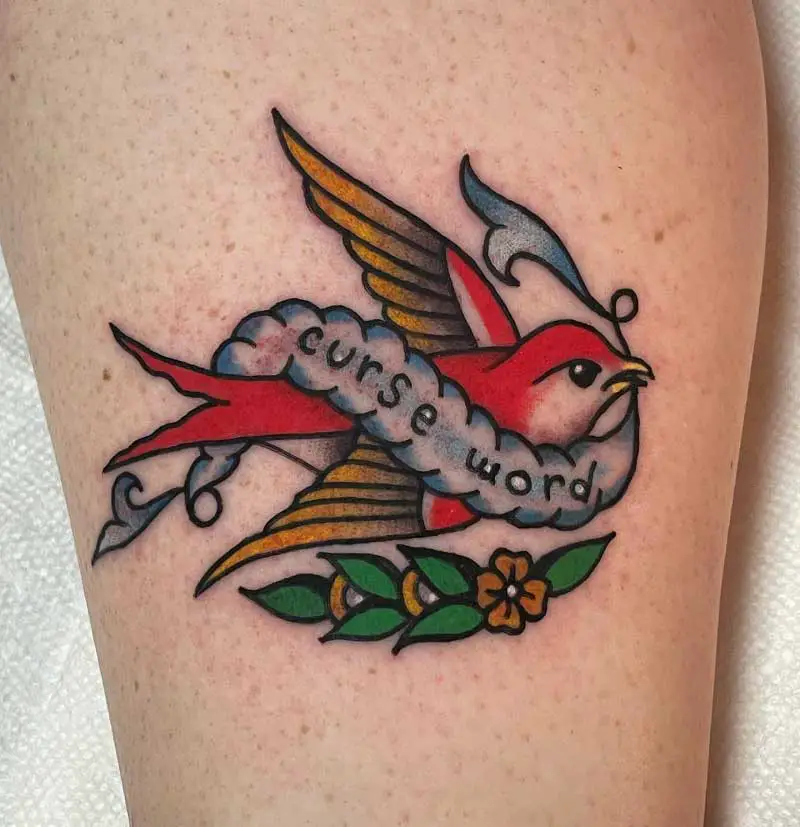 66.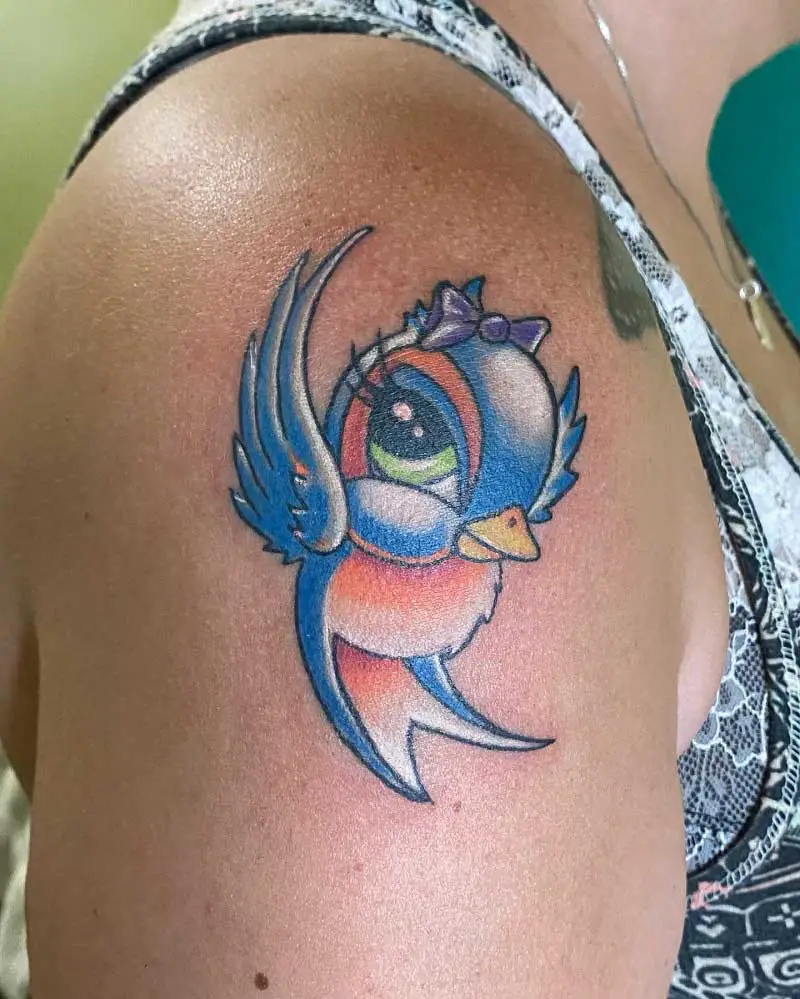 Japanese Sparrow Tattoo
67.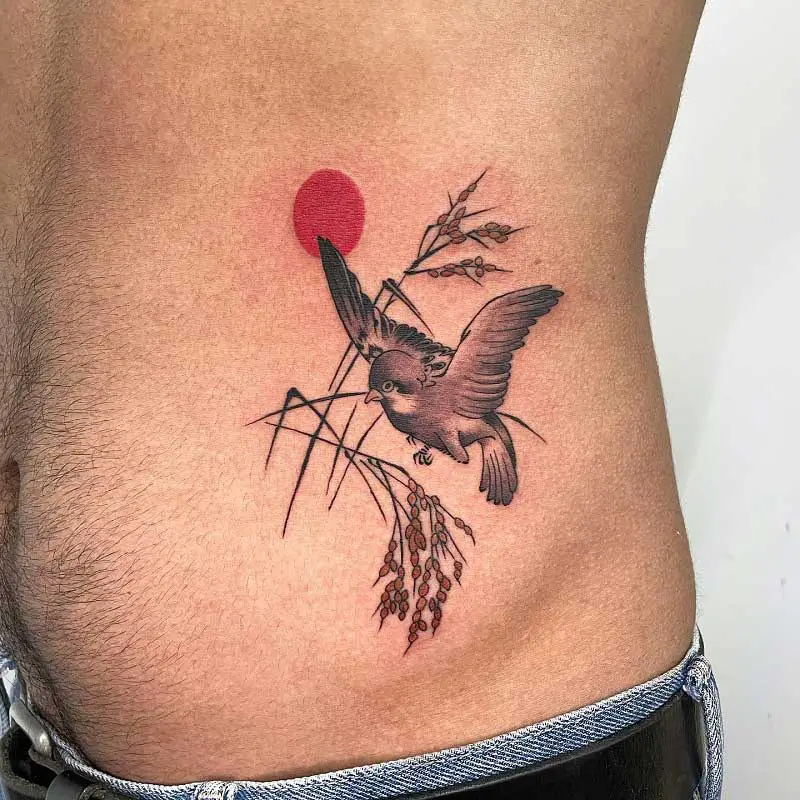 68.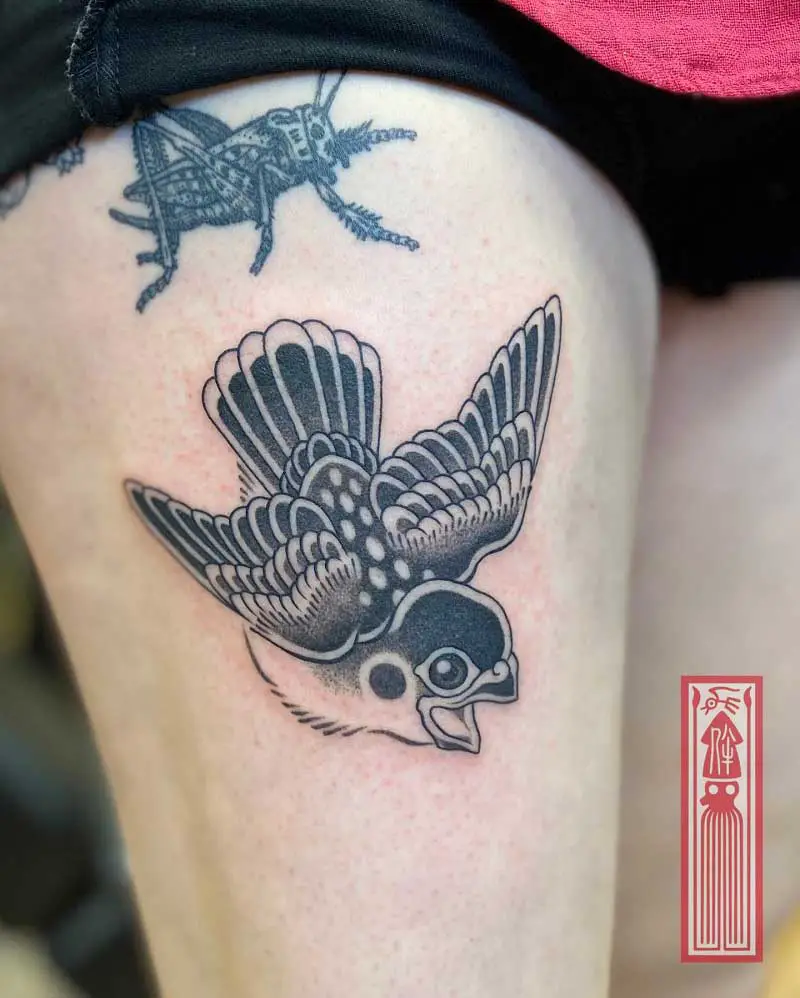 69.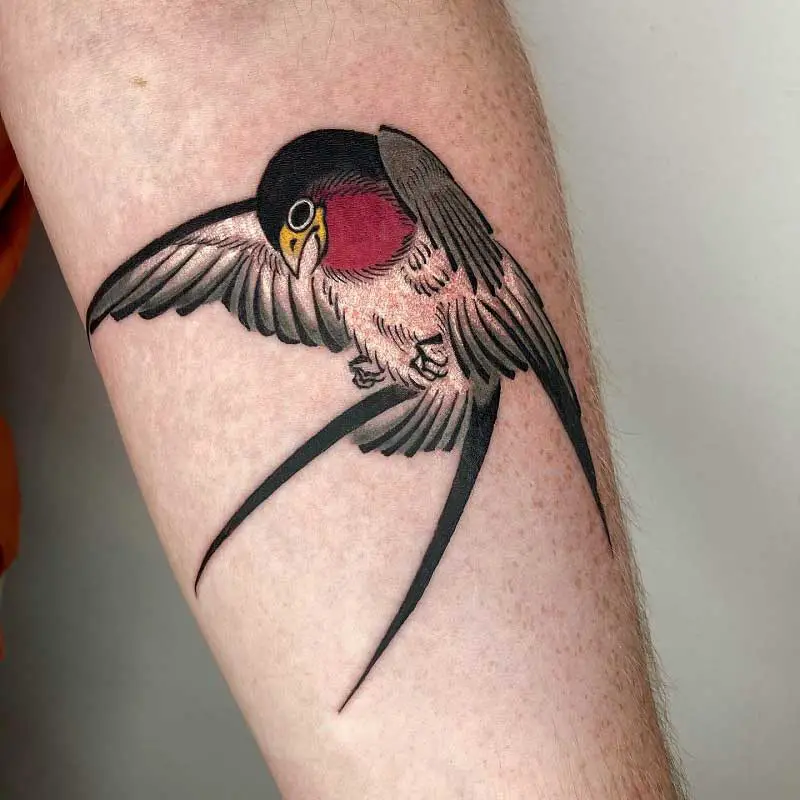 Last Sparrow Tattoo
70.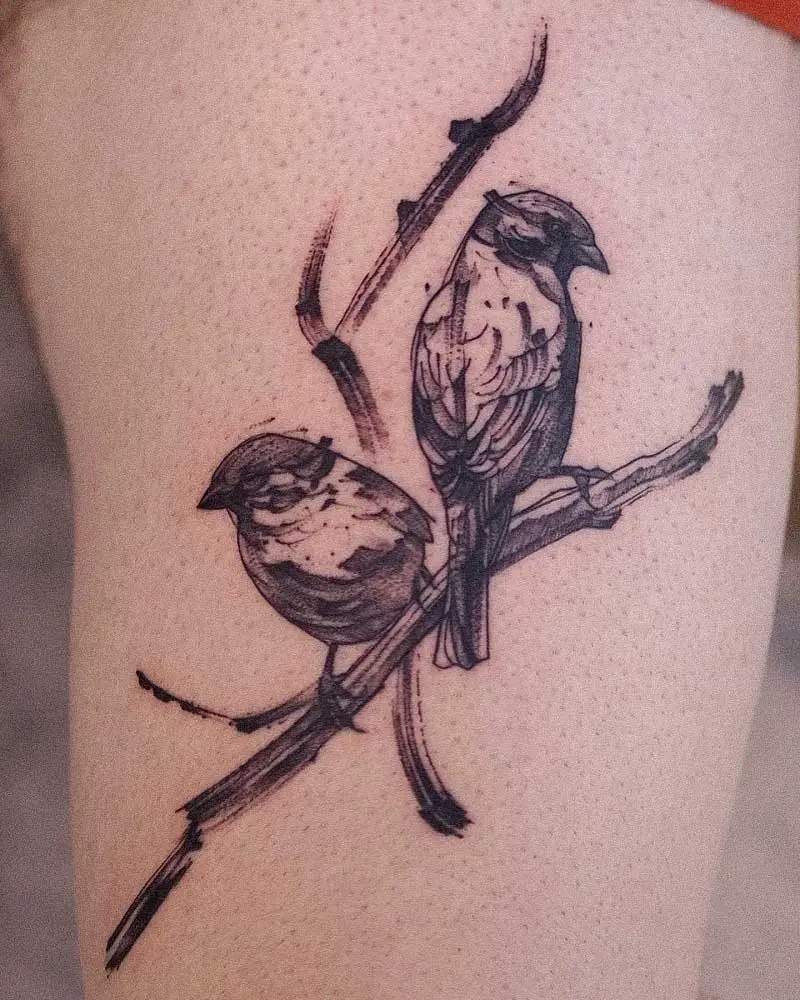 71.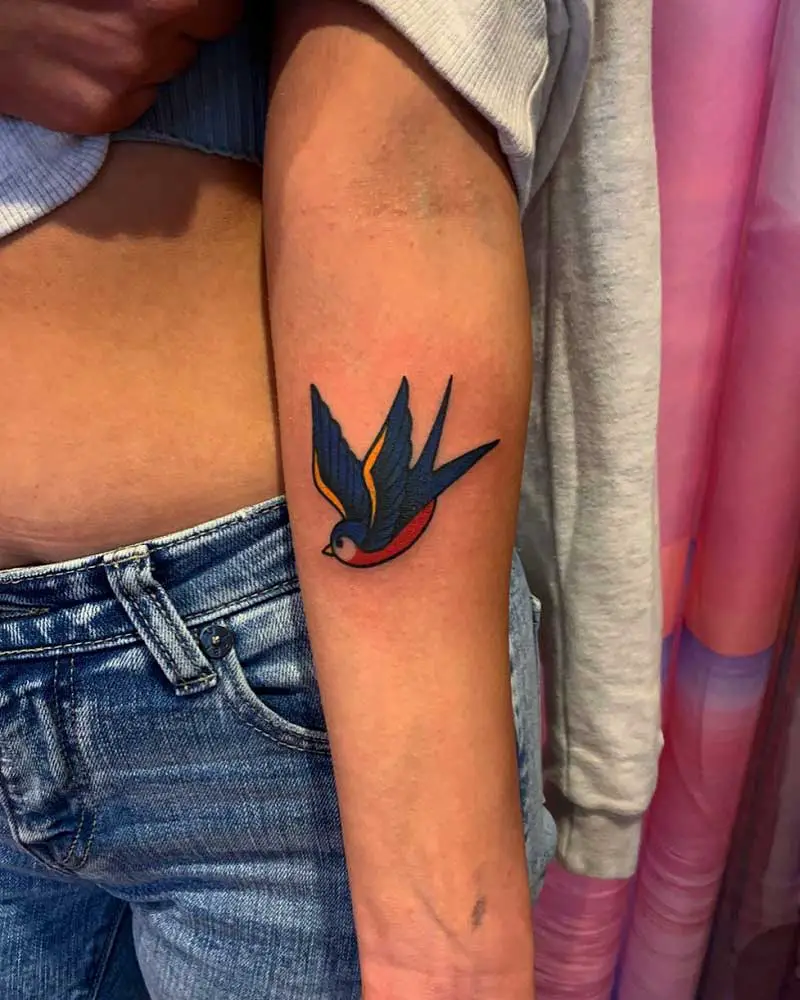 72.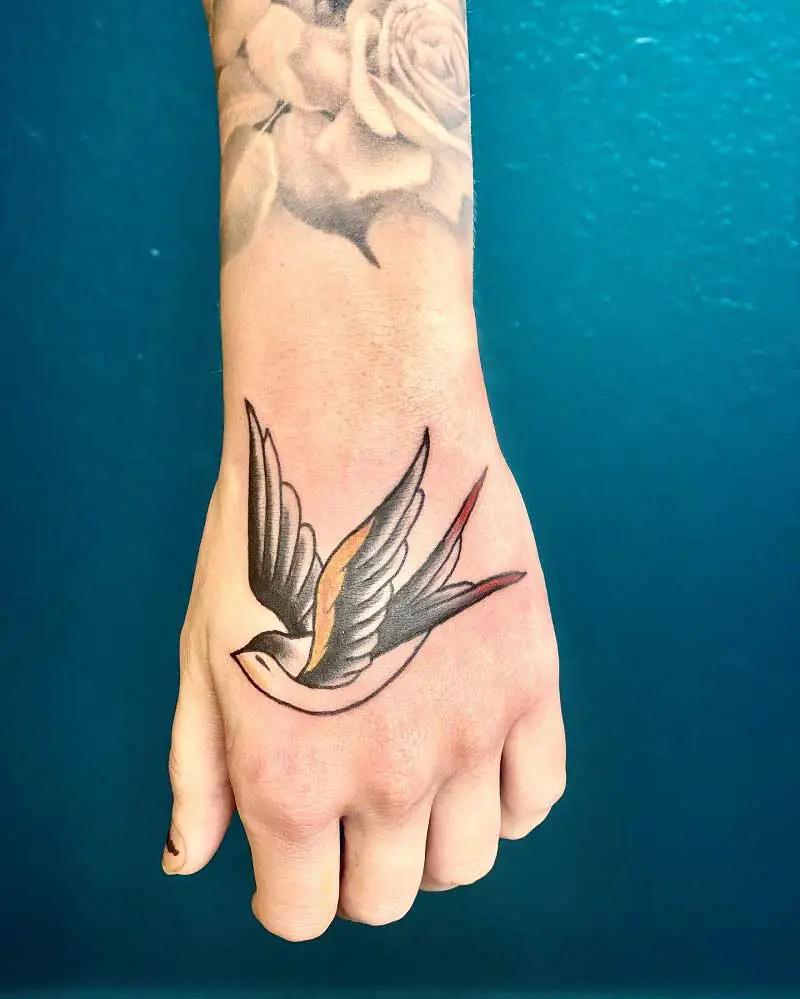 Burning Sparrow Tattoo
73.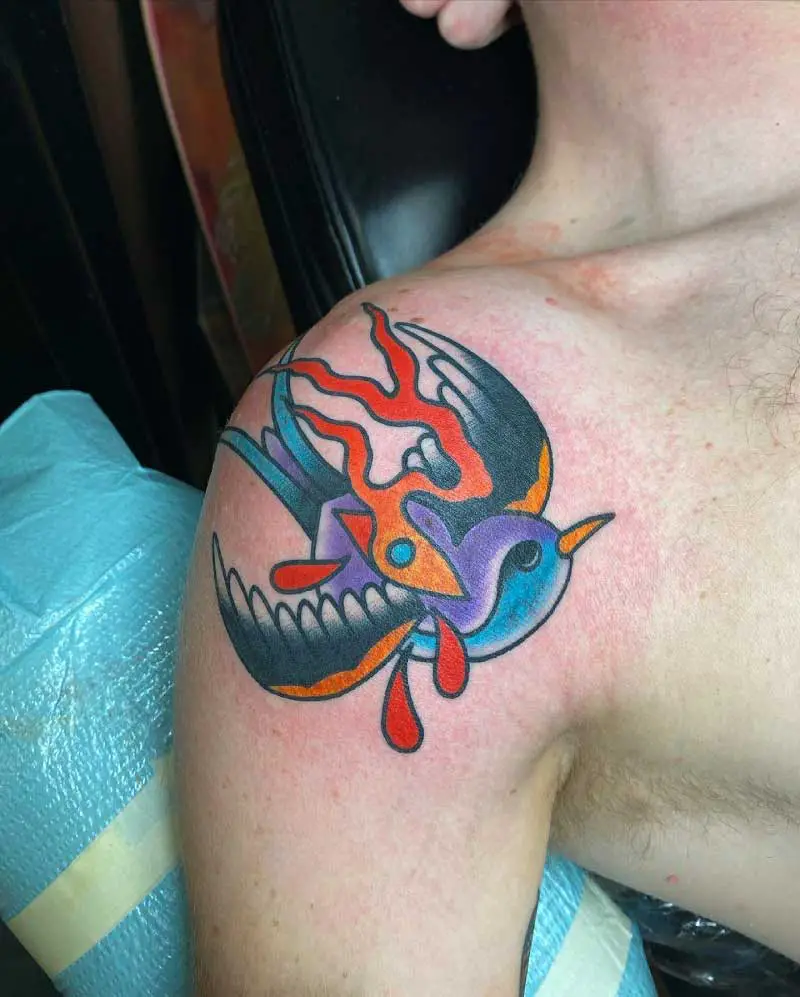 Classic Sparrow Tattoo
74.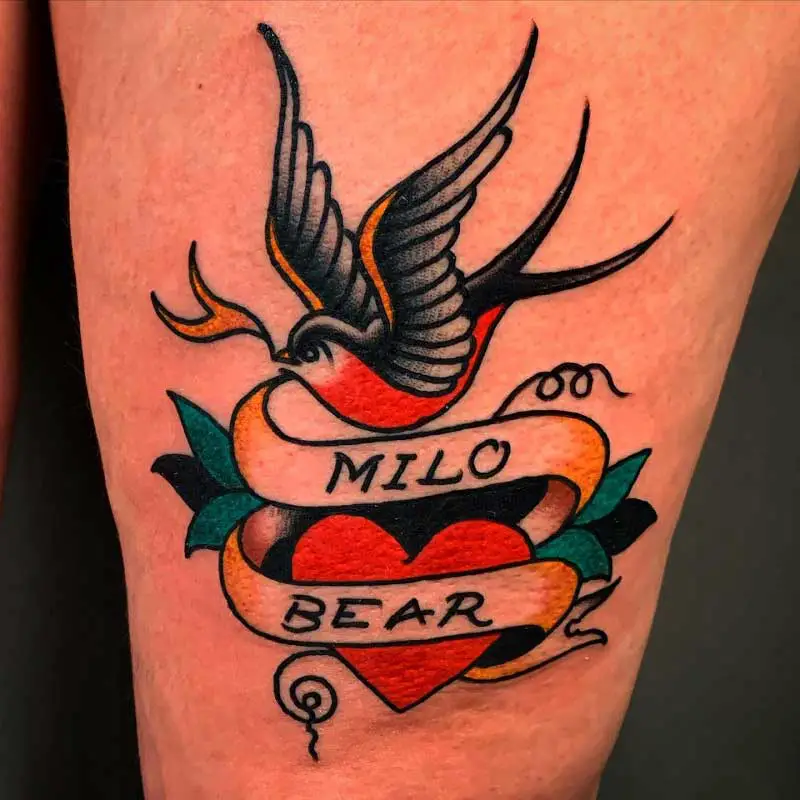 75.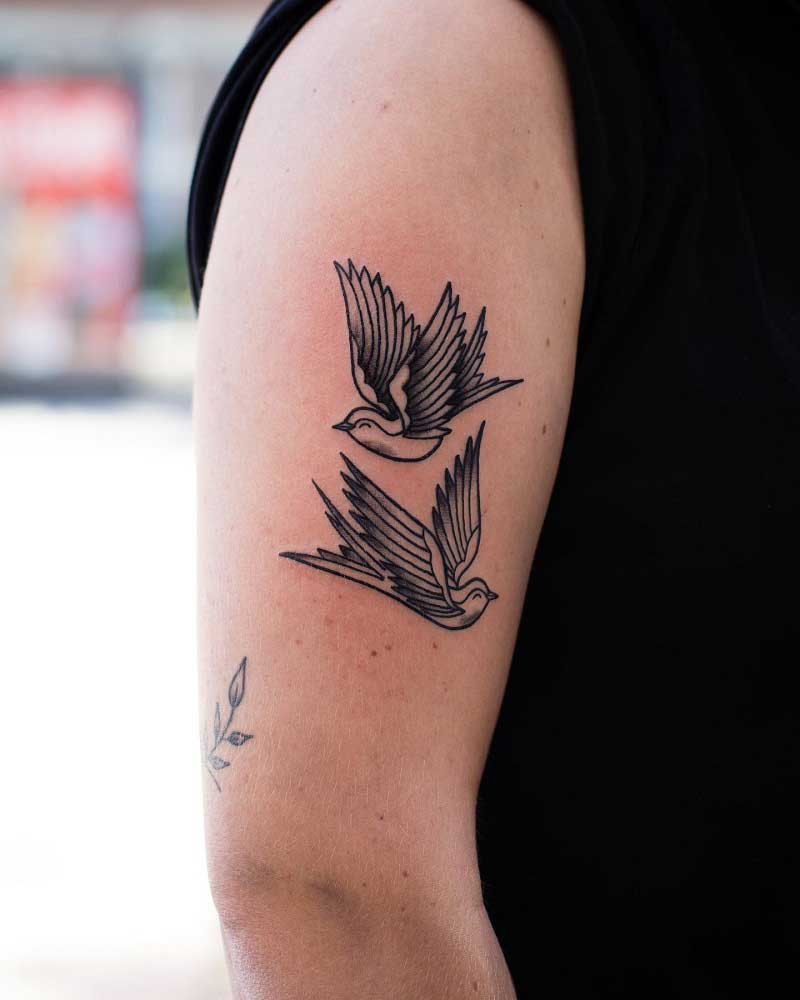 76.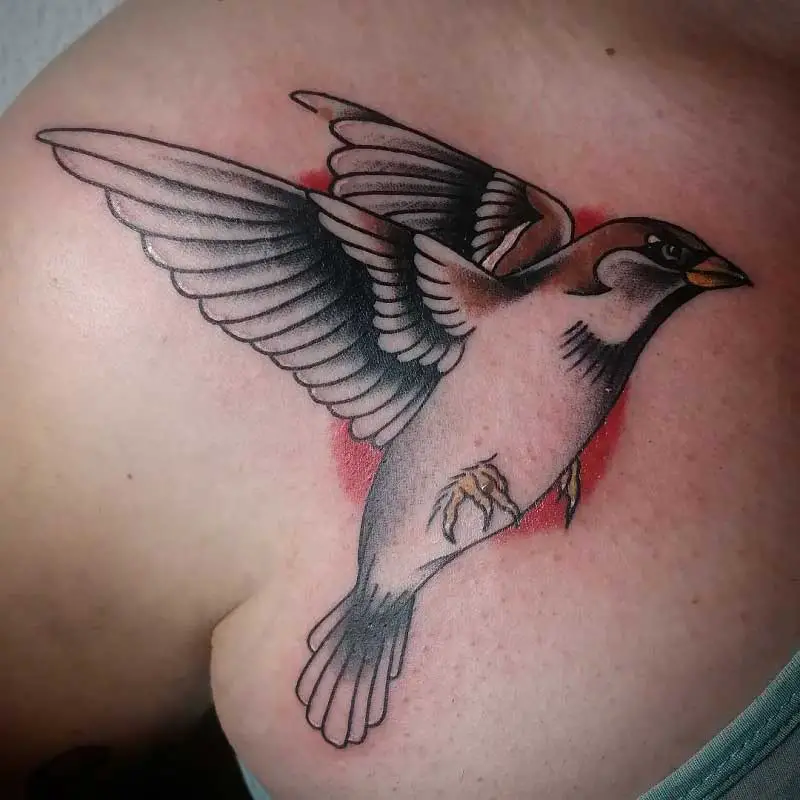 Flying Sparrow Tattoo
77.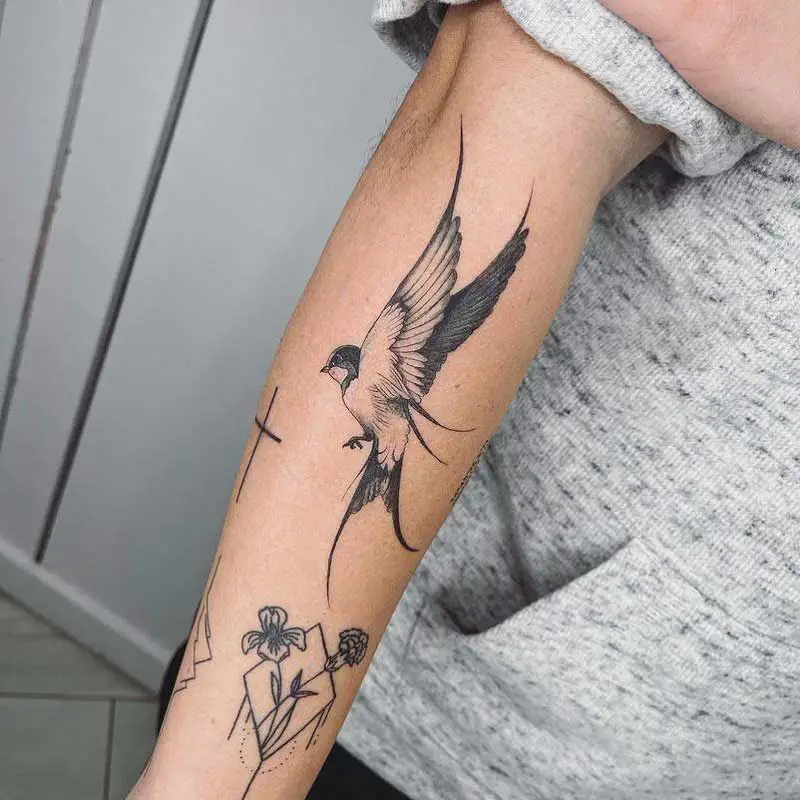 78.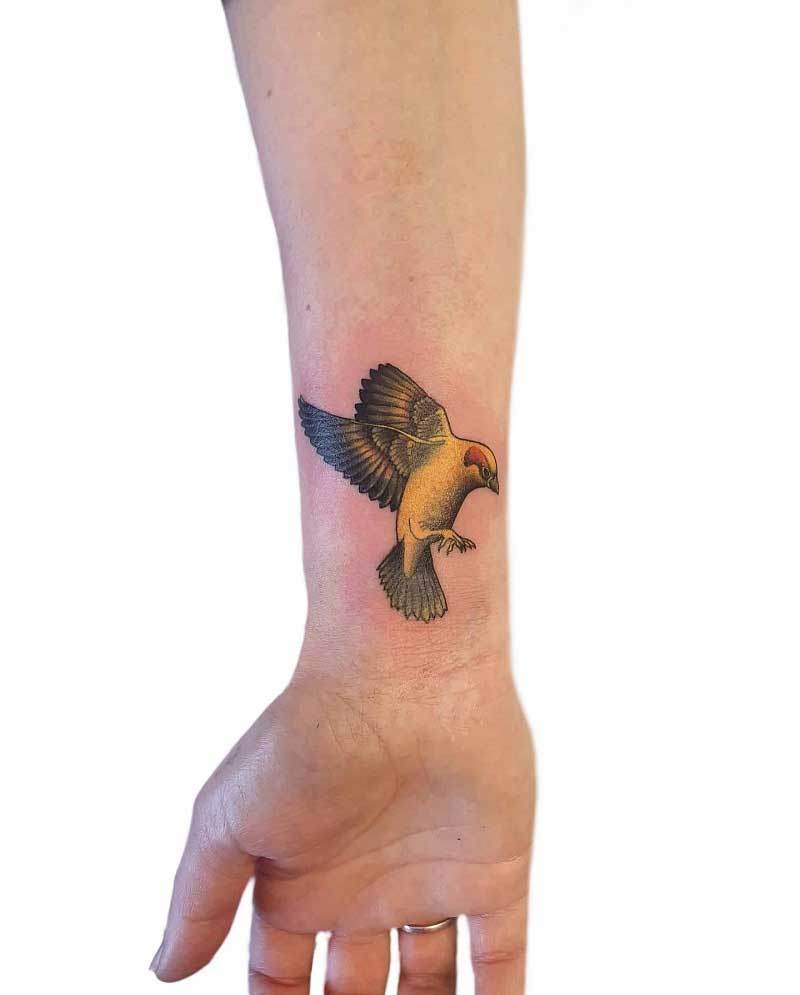 79.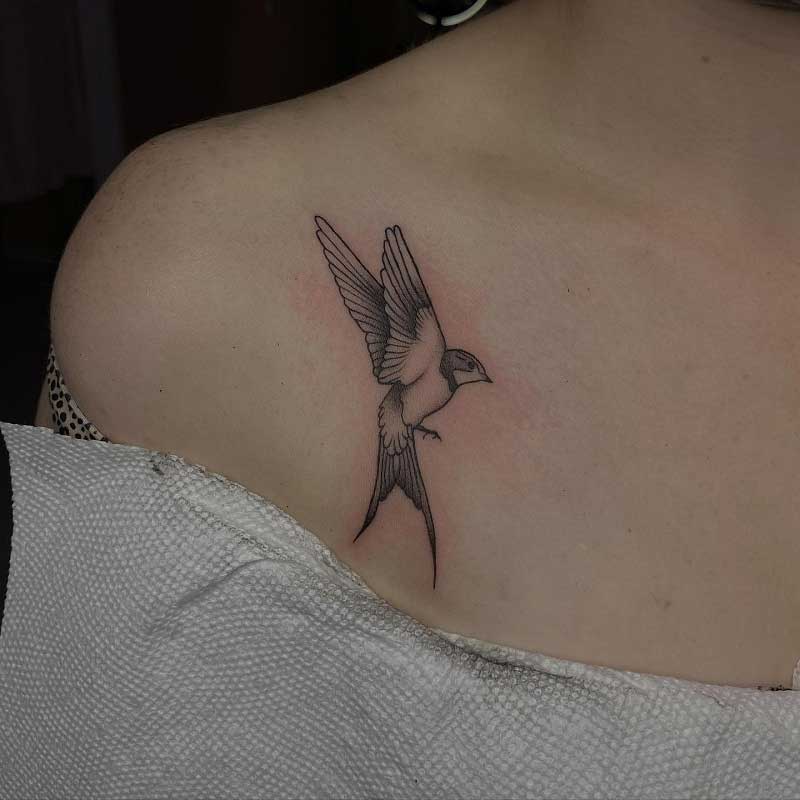 House Sparrow Tattoo
80.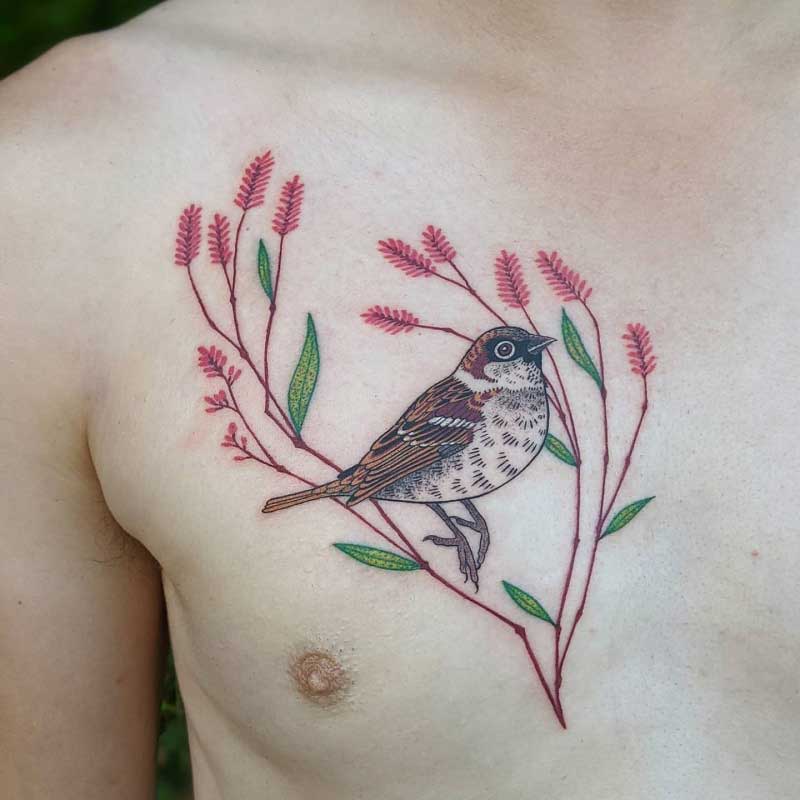 81.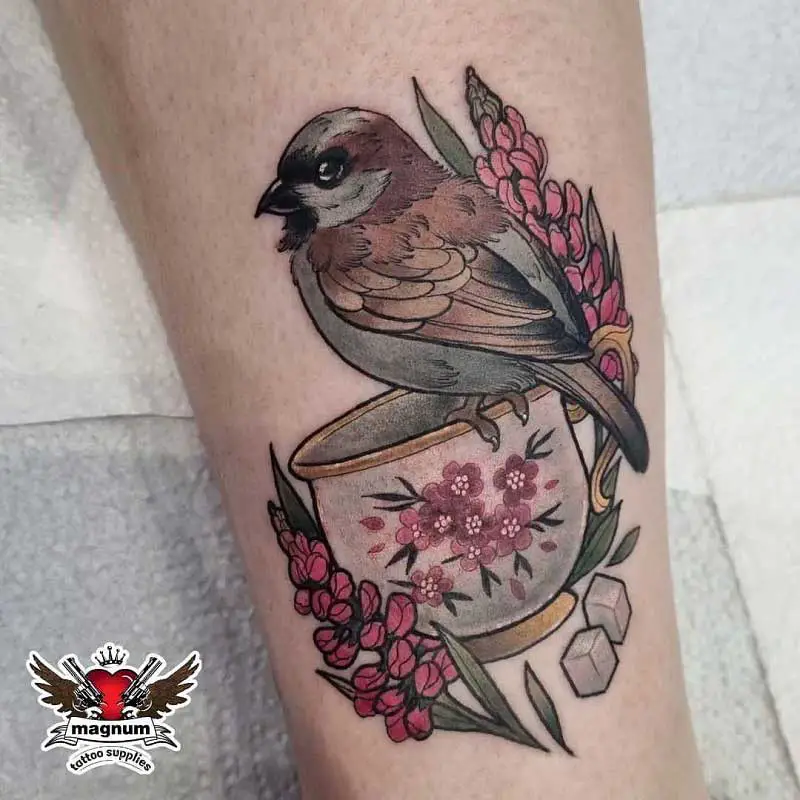 82.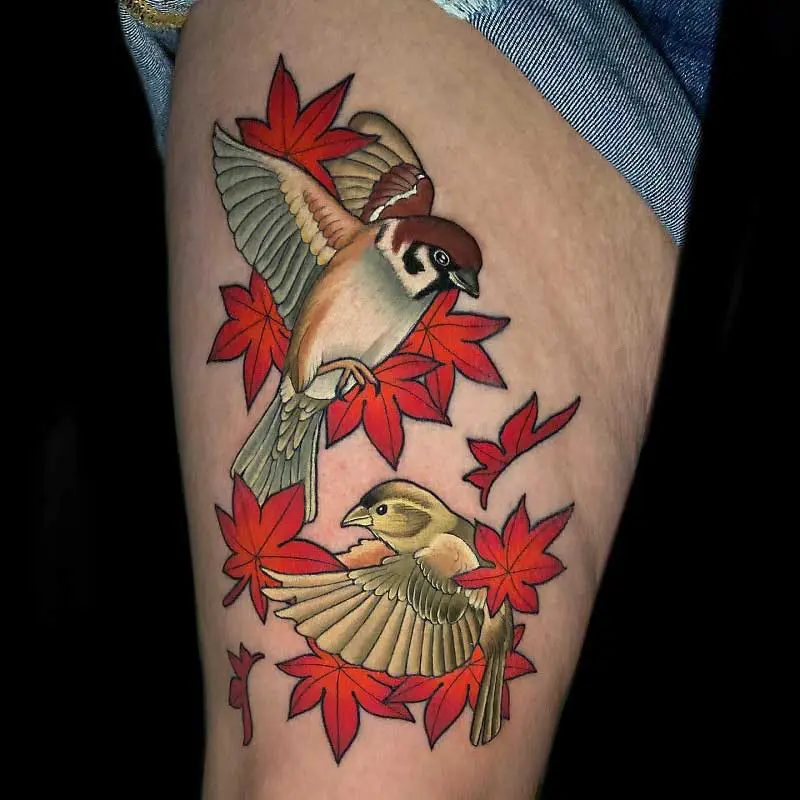 Lost Sparrow Tattoo
83.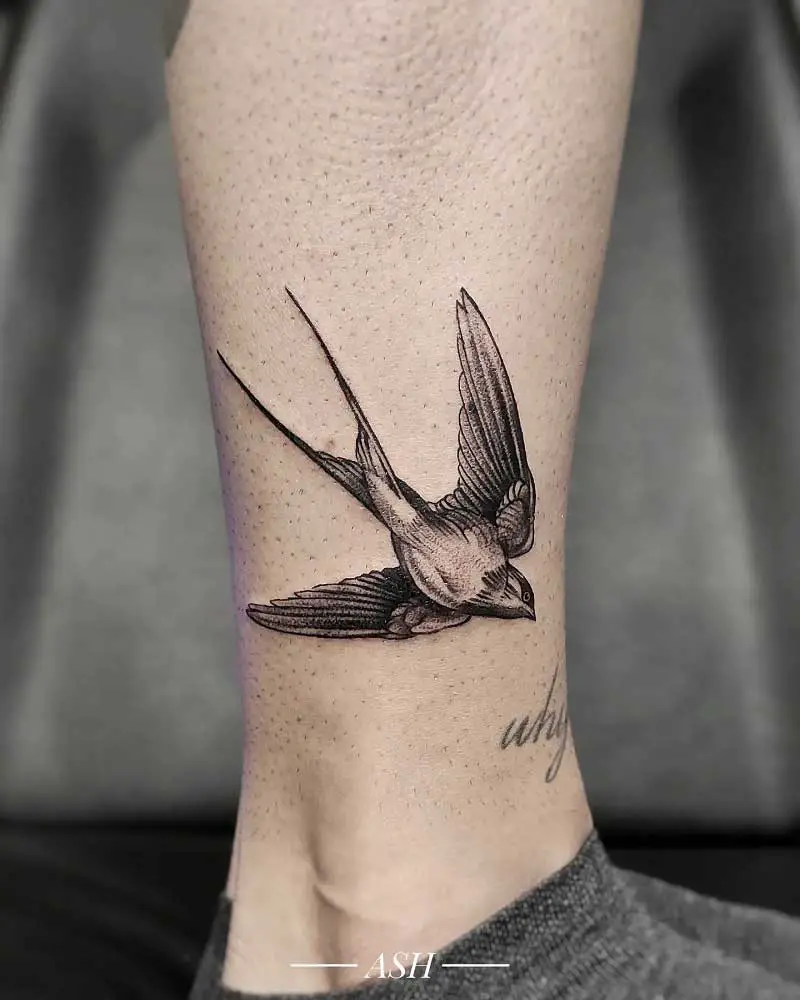 84.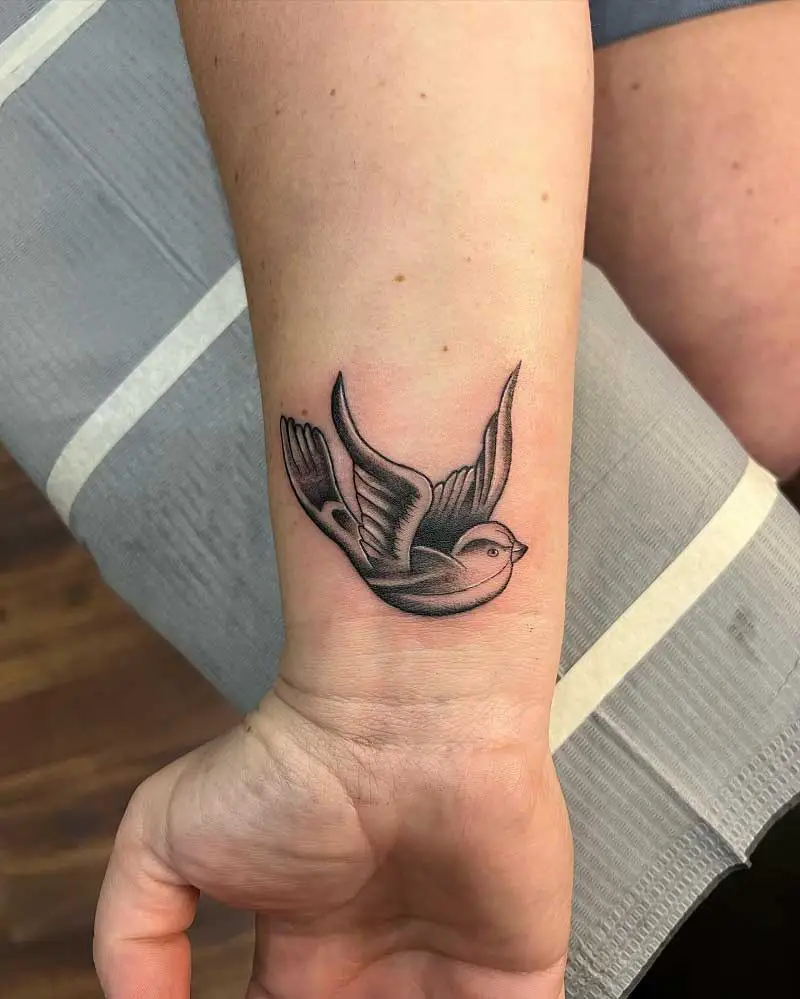 85.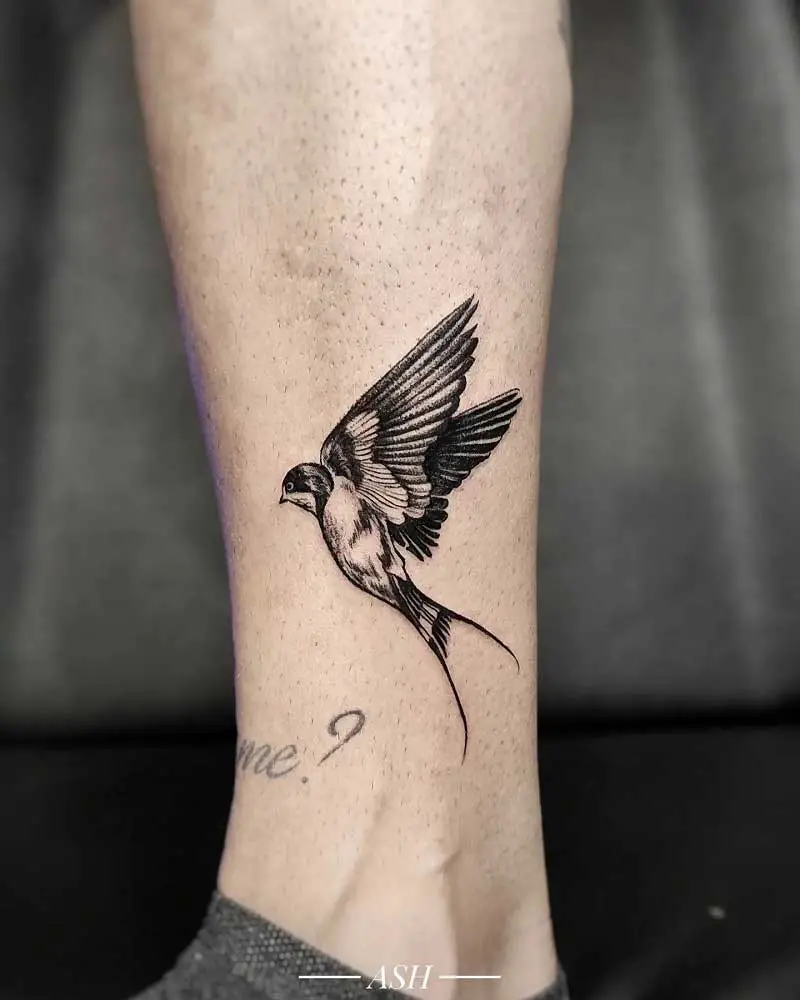 Matching Sparrow Tattoos
86.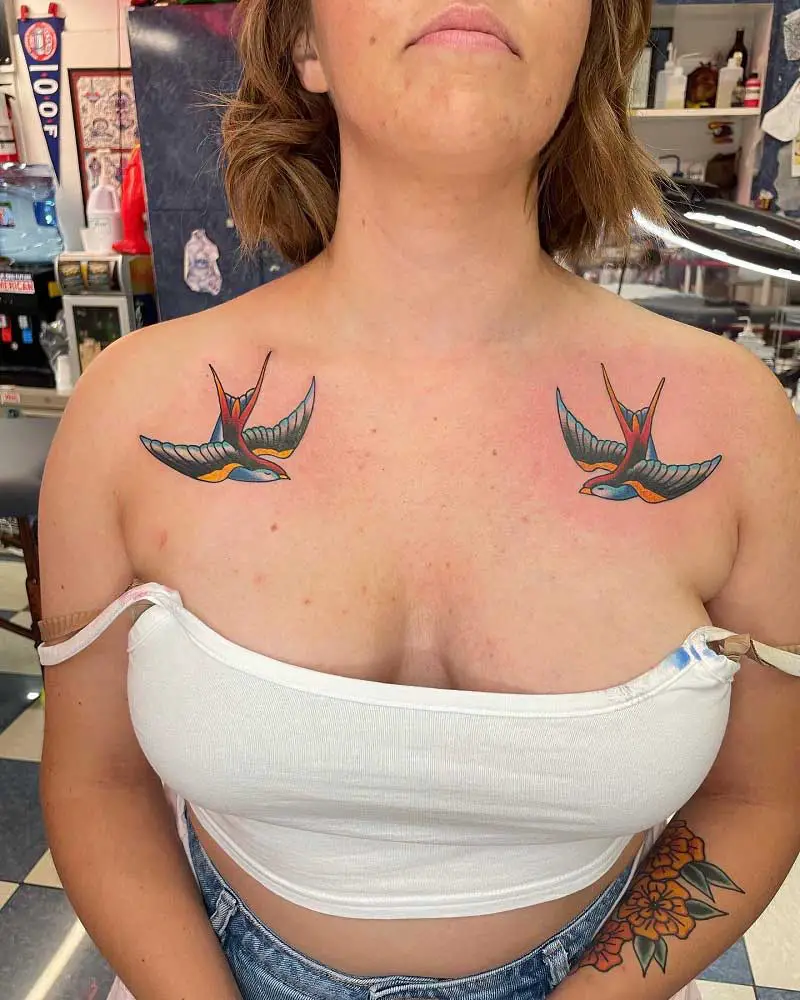 87.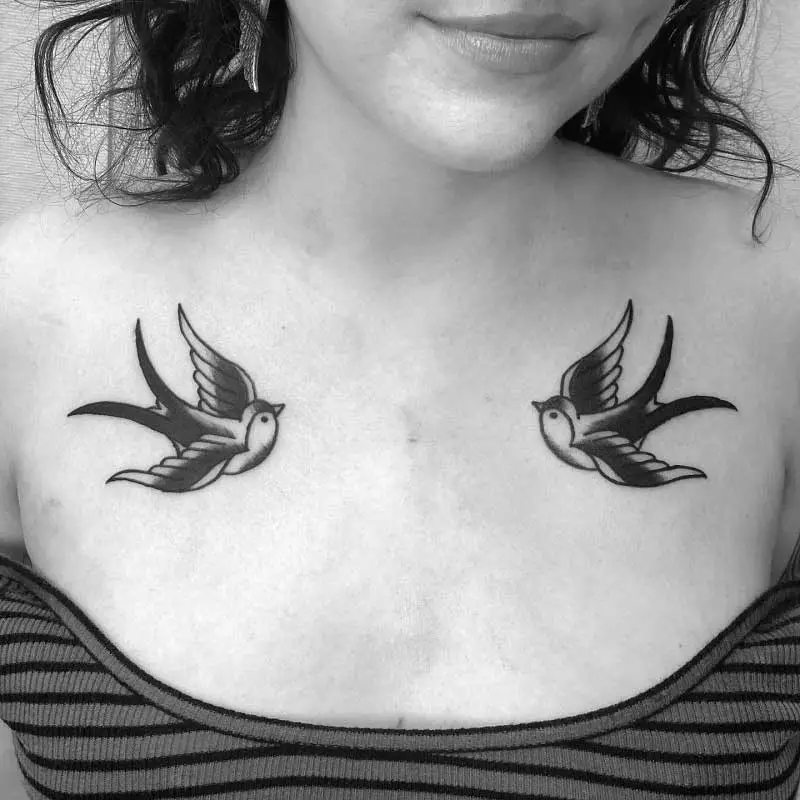 88.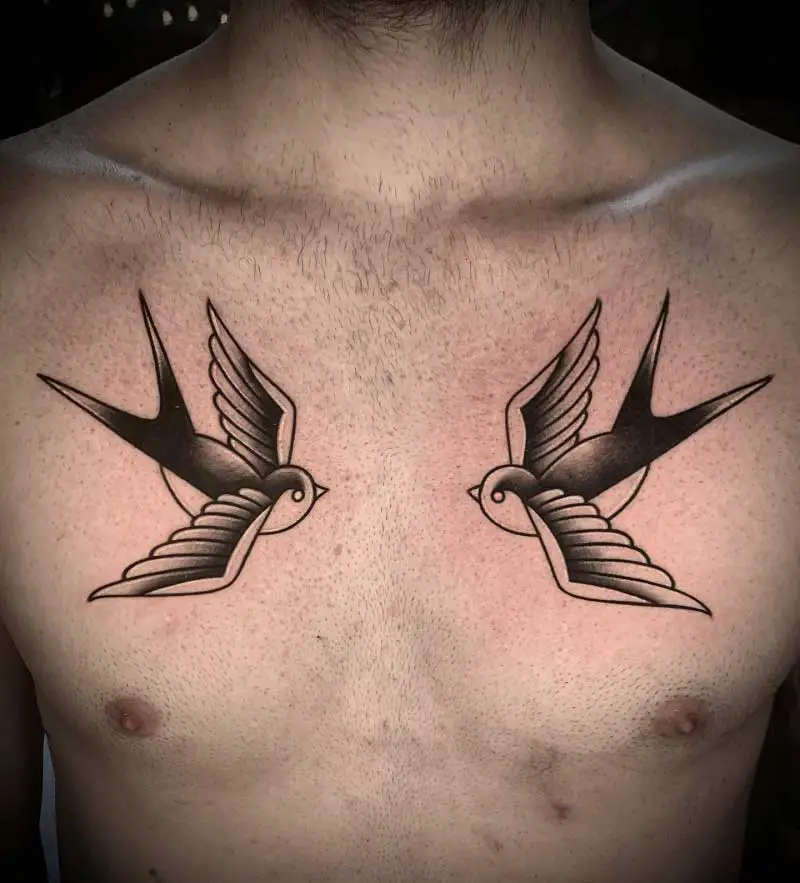 Sailor Jerry Sparrow Tattoo
89.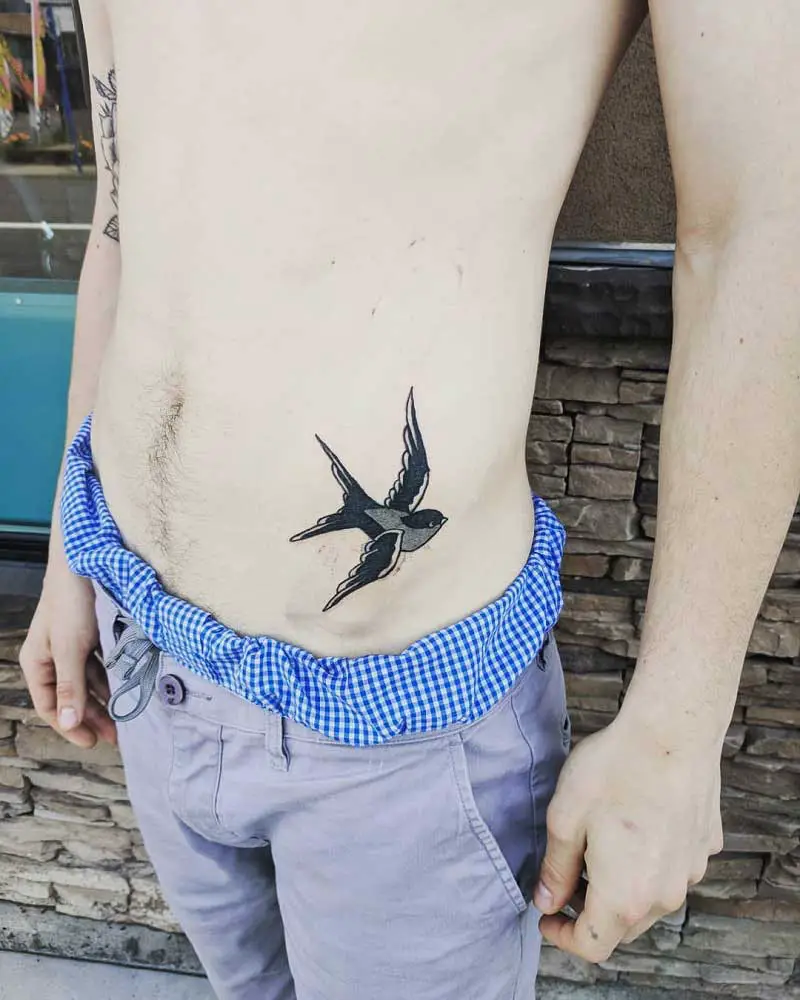 90.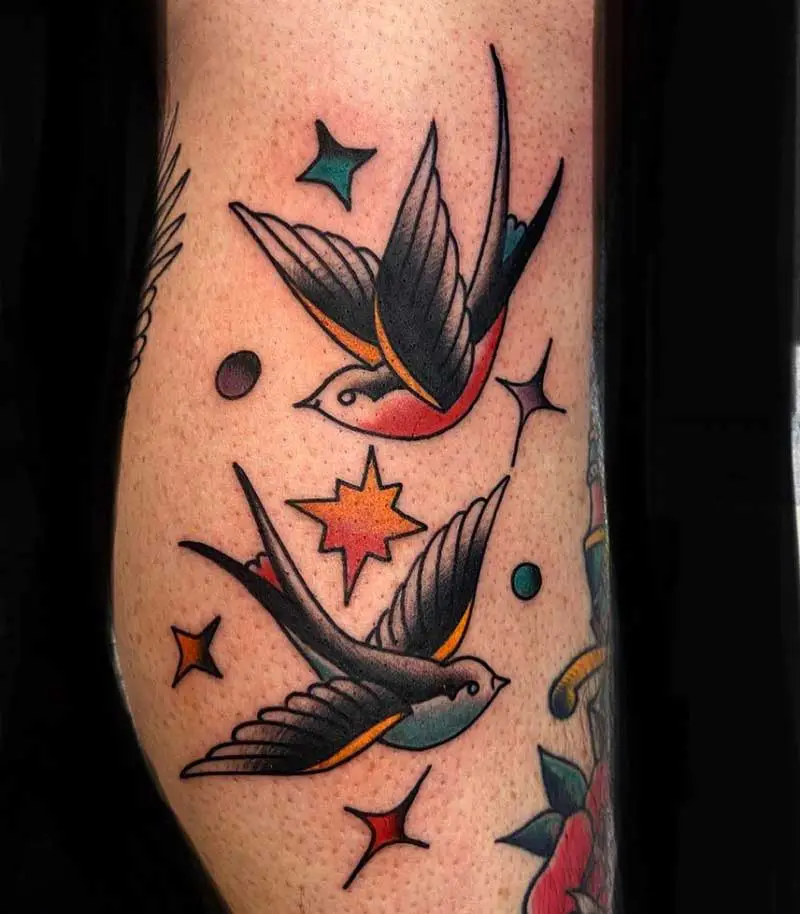 91.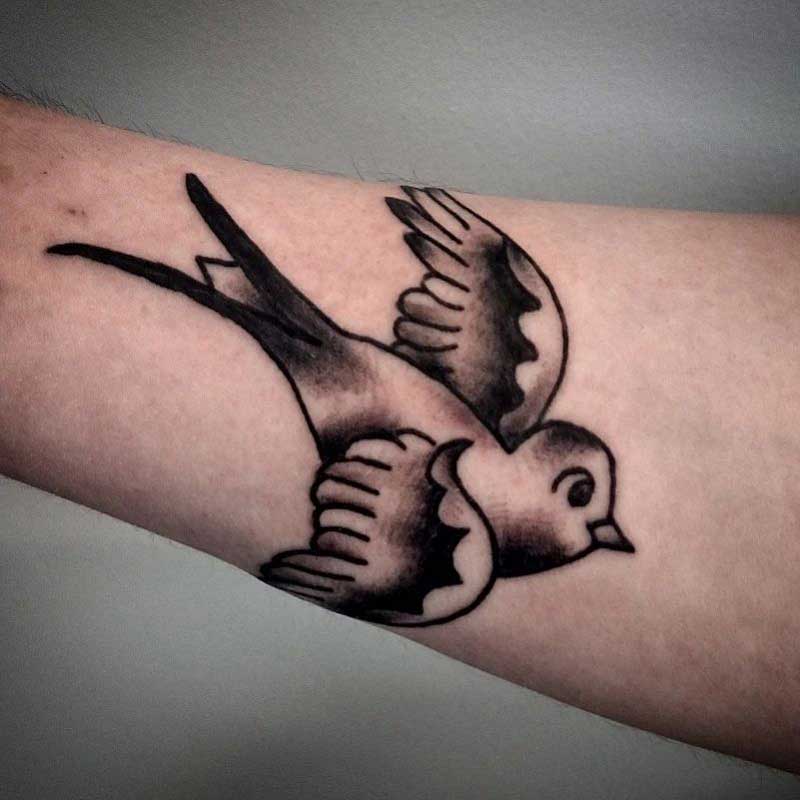 Sparrow Feather Tattoo
92.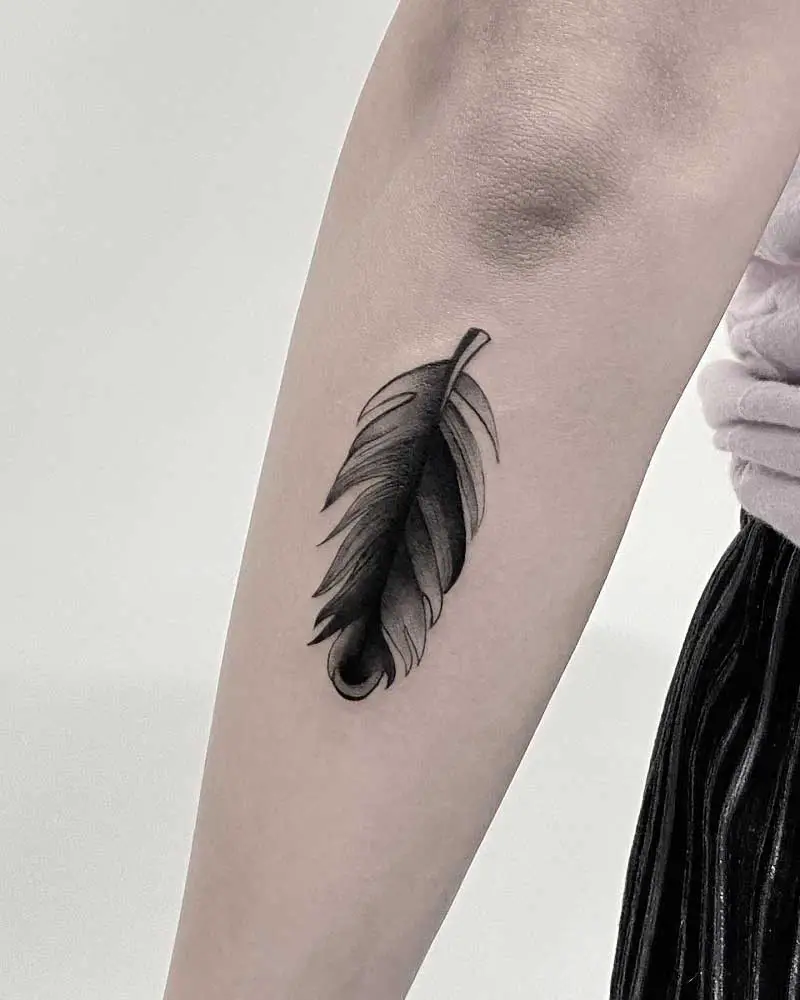 Conclusion
Sparrow tattoo looks artistic and depicts your hidden personality. Get the minimalistic sparrows on your wrist, chest, or tummy. The big, colorful sparrows look perfect on the arm, thigh, or shoulder. 
Do not just get a sparrow tattoo because it is stylish. But search for inner meaning and see whether it suits your personality. Only then the pain from the needles will be worth it. 
Frequently Asked Questions
What Does A Sparrow Tattoo Symbolize?
Sparrow as a bird indicates the joy and happiness of life. The sparrow tattoo carries a similar meaning and is often used as a token of good luck or positivity. It also symbolizes love and positive human emotions.
Why Do Sailors Get Sparrow Tattoos?
Sparrows live near the land. So, the sight of sparrows on the voyage means the land is near. Therefore, sailors get sparrow tattoos as a symbol of good luck.
Where Do You Put A Sparrow Tattoo?
Decide the location of the sparrow tattoo depending on its size. The minimal tattoos look good on the neck or near the shoulder. You can also put the tattoo on your shoulder, chest, or thigh. The colorful sparrows will be more of a showoff on the arms.