Since the beginning of time, deers have been an important part of our lives in terms of nature and hunting. A deer tattoo on your body can never go wrong and that is a guarantee. Whether you are an explorer of nature or a hunting enthusiast, deer tattoos will bring back memories and love for the world.
Even though deer do not easily grace us with their presence, they are a great tattoo idea. To help you find inspiration for a deer tattoo, we will show you some of the most popular ideas with interesting deer designs. Without further ado, join us in this eye-catching journey to discover the trending tattoo designs.
104 Deer Tattoos Ideas and Designs
Discovering deer tattoos is as thrilling and fun as looking for them in the woods. The designs do not only come with an eye-catching view but also sport deep meanings behind them. So, let us guide you through an epic adventure of ideas and designs.
Geometric Deer Tattoo
Geometric designs for tattoos are a great choice if you are going for an appealing style. And in the case of deer tattoos, the case is no different. So, let us look at some of the top geometric deer designs.
1. The Unique Deer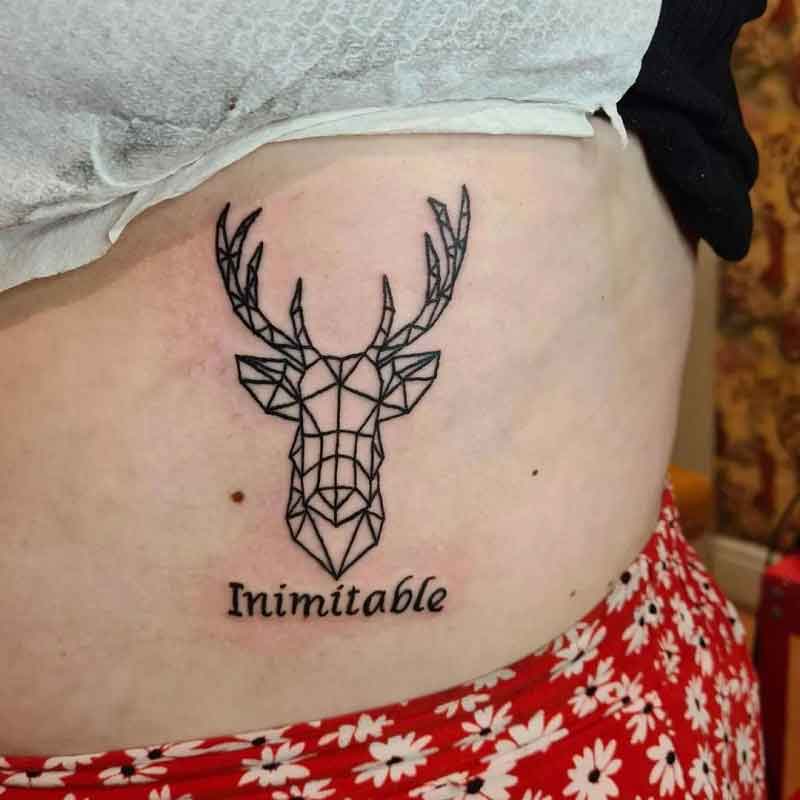 Enhance your body features with an intricate and geometric tattoo of a deer. The word "inimitable" refers to uniqueness, giving the design a cute style and meaning.
2. Structural Deer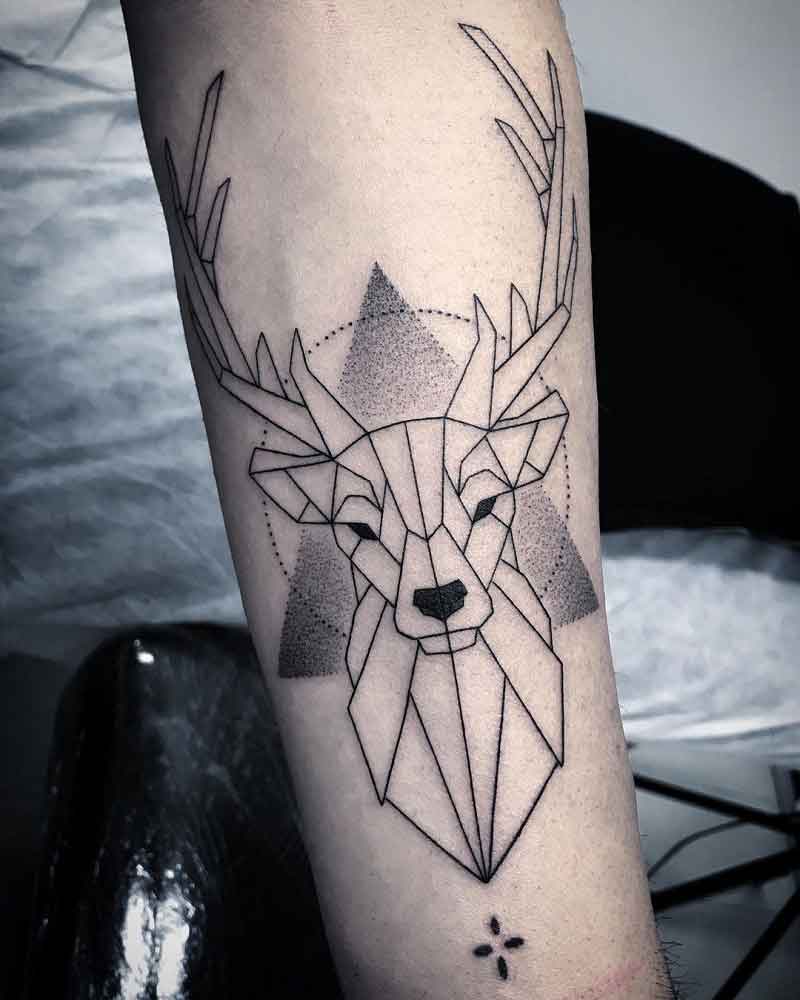 Give yourself a boost of confidence with a pretty tattoo of a geometric deer. And the background of the design gives it a smooth and attractive look. The detailed style will look perfect on the arm for men and women.
3. Flecked Antlers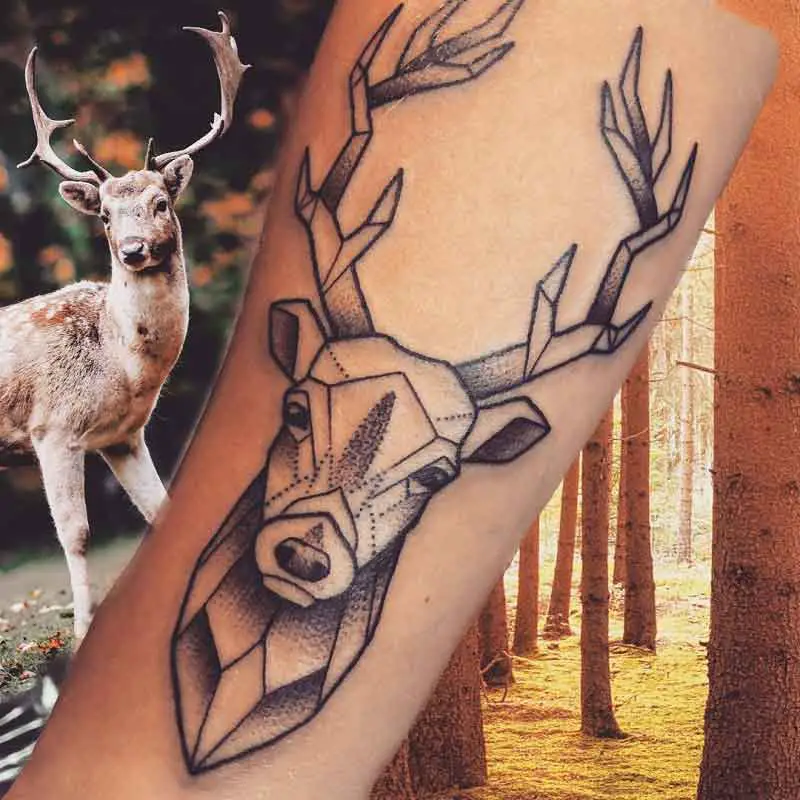 Show your love for animals and nature with the stunning deer tattoo. It is an attractive design and the flecked art makes it more pretty and eye-pleasing.
Tribal Deer Tattoo
In the tattoo culture, tribal art has been a great part of an expression of cultural belief, artistic skills, and so on. Discover a few top examples of tribal deer tattoos.
4. Cultural Doe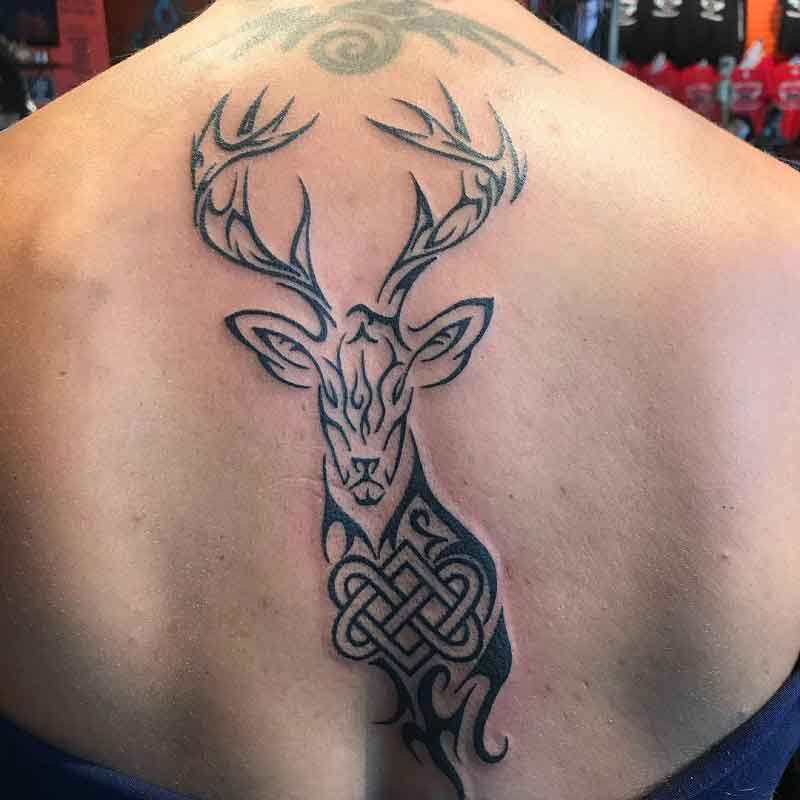 Express your respect, love, and faith for the tribal culture and animals with the cute deer tattoo. The design would look great on the back or chest, giving the artist enough space to work on the details.
5. Triangle Tour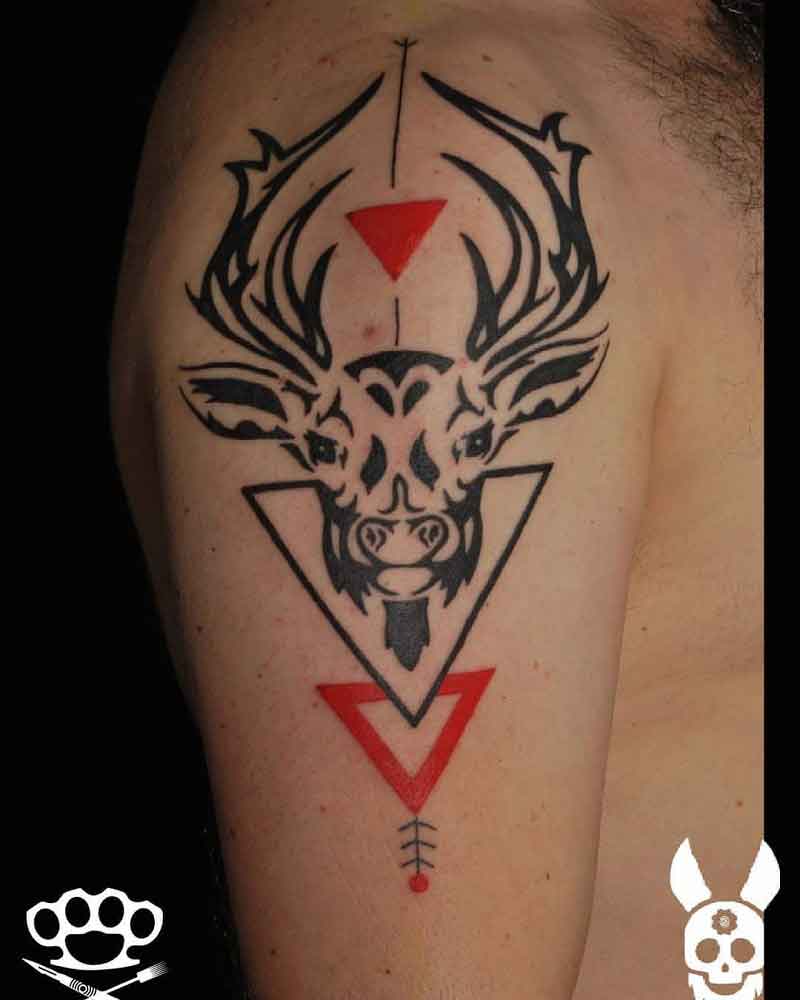 Give your tribal deer tattoo an interesting twist with the triangles. The purpose of the artistic addition of the triangles is to enhance the details of the design. It is a perfect choice for both males and females.
6. Pacing Deer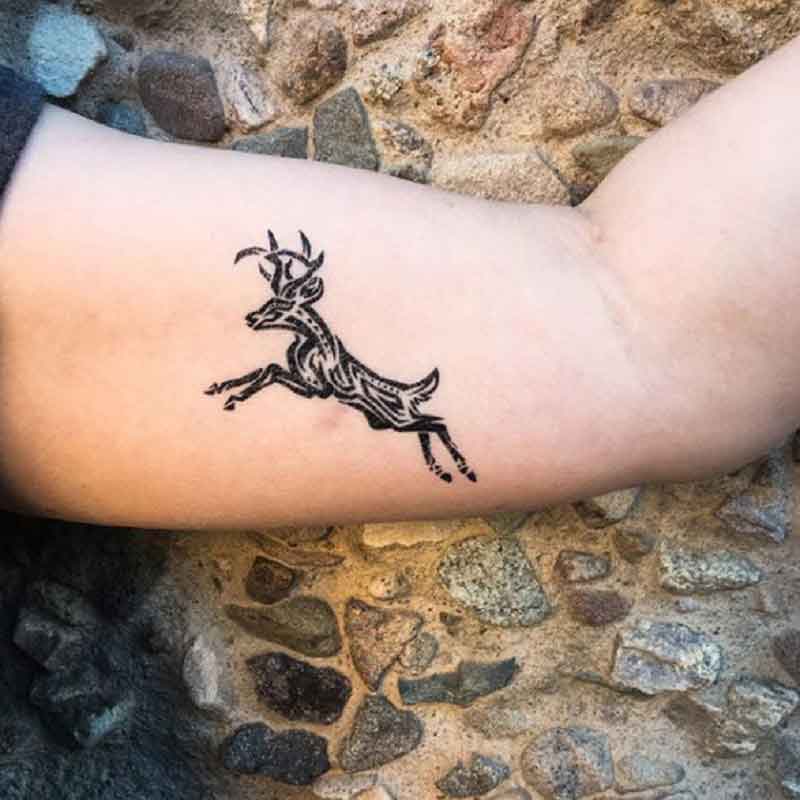 Capture the beautiful pace of a deer with this pretty tattoo design on a man's bicep. The tribal print within the structure represents the tribal culture and respect for art.
Traditional Deer Tattoo
There is something different and eye-catching about traditional tattoo designs. It represents respect for artists and their love for art. Here, we will discuss some of the top samples of deers in traditional style.
7. The Basic Bambi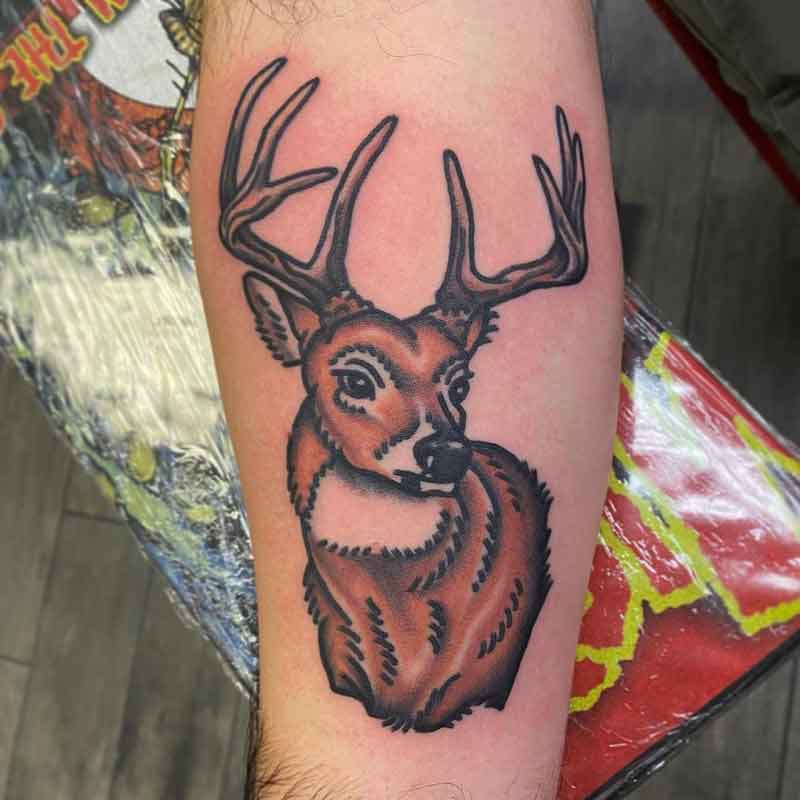 Attract eyes everywhere you go with the basic tattoo of a deer. The colors and dedication of the artist give you a beautiful design, suitable for a man's thigh.
8. Floral Decoration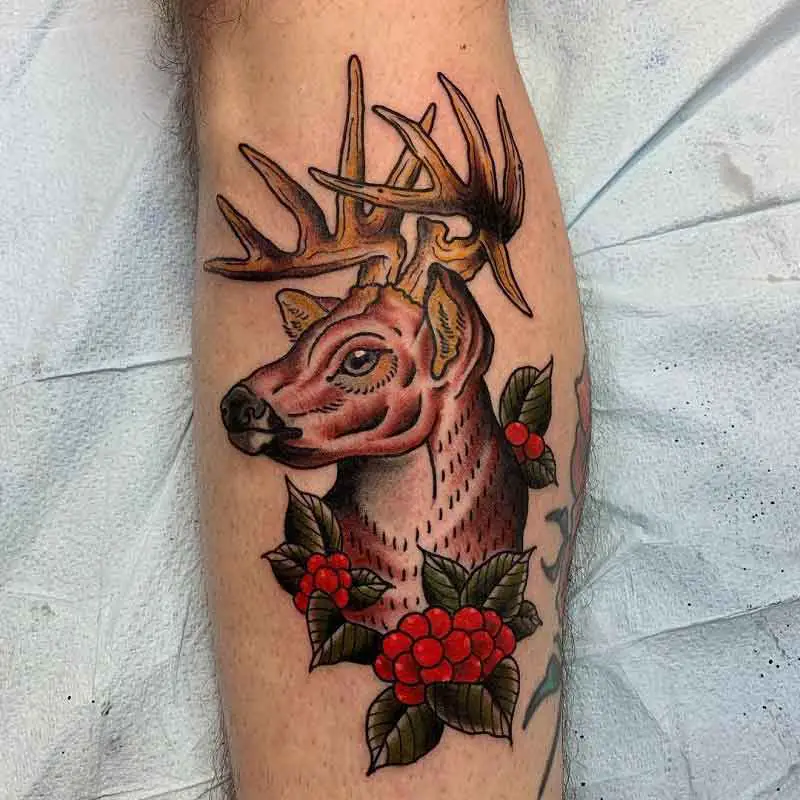 Give your traditional tattoo design a majestic look with flowers and leaves. The design of the deer and the style of the antlers look great on both men and women.
9. Front View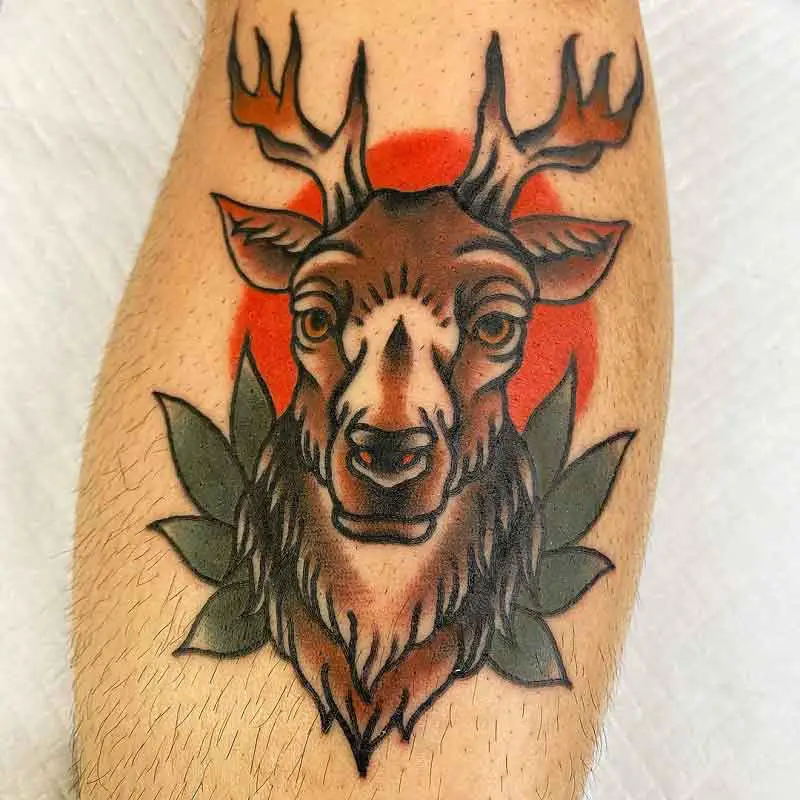 Turn heads everywhere you go with this unique front look of a deer. The background with sun and leaves give a natural vibe, making the tattoo look more attractive.
Mule Deer Tattoo
Mule deer with their big ears are highly adorable. And these mule deer look more adorable in tattoo designs. So, take a look at the tattoo designs with the pretty mule deer.
10. The Forest Life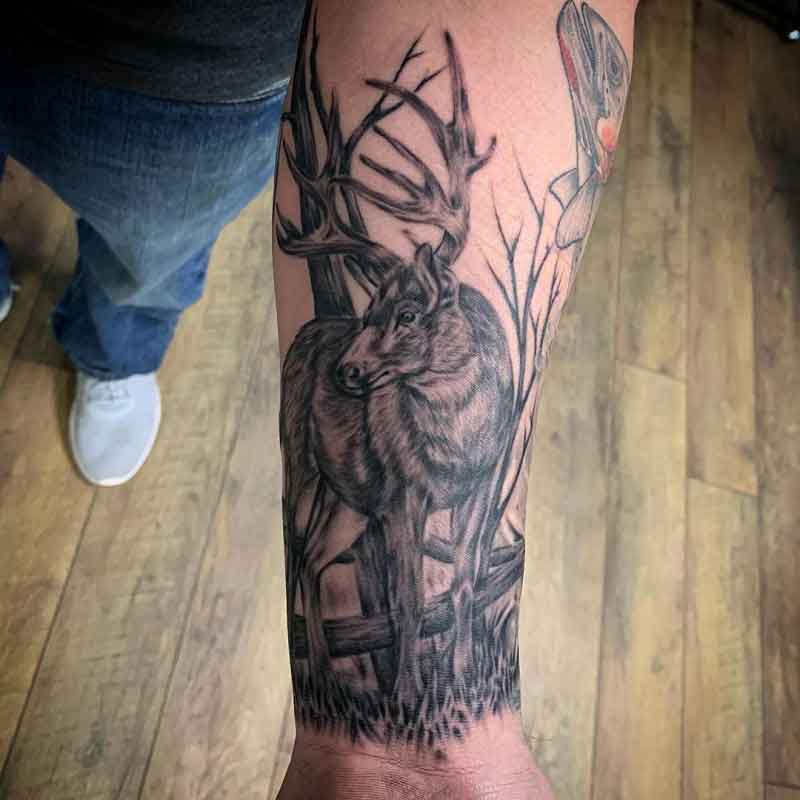 Express love and care towards nature with the beautiful mule deer tattoo. It is an amazing design and looks great on the wrist for males and females.
11. Big Ear Mule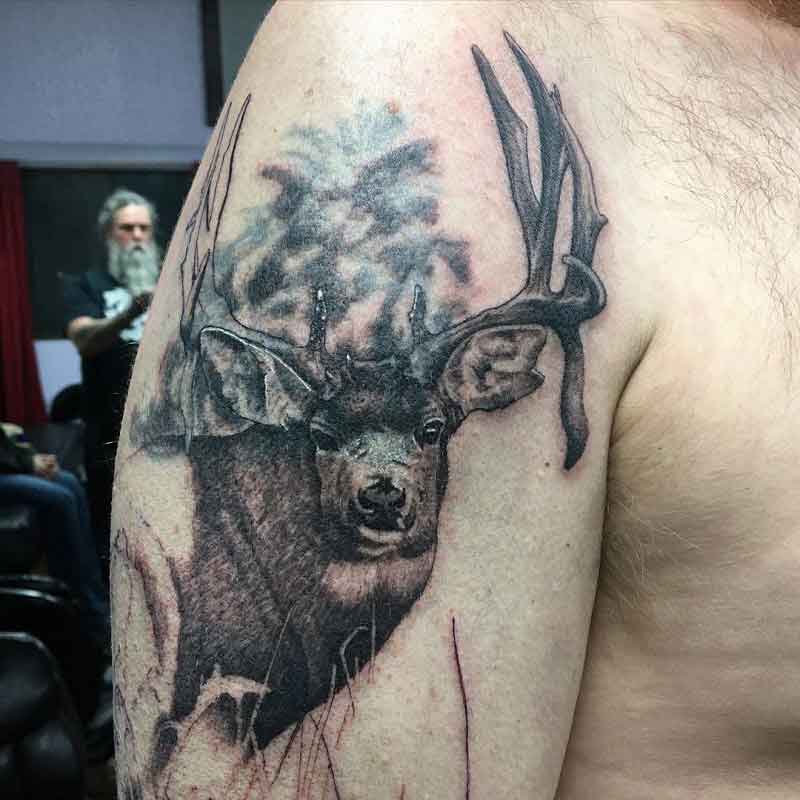 Who can deny and look away from the cuteness of this mule deer design? This tattoo is a representation of innocence, life, nature, and beauty.
12. Deer In The Jungle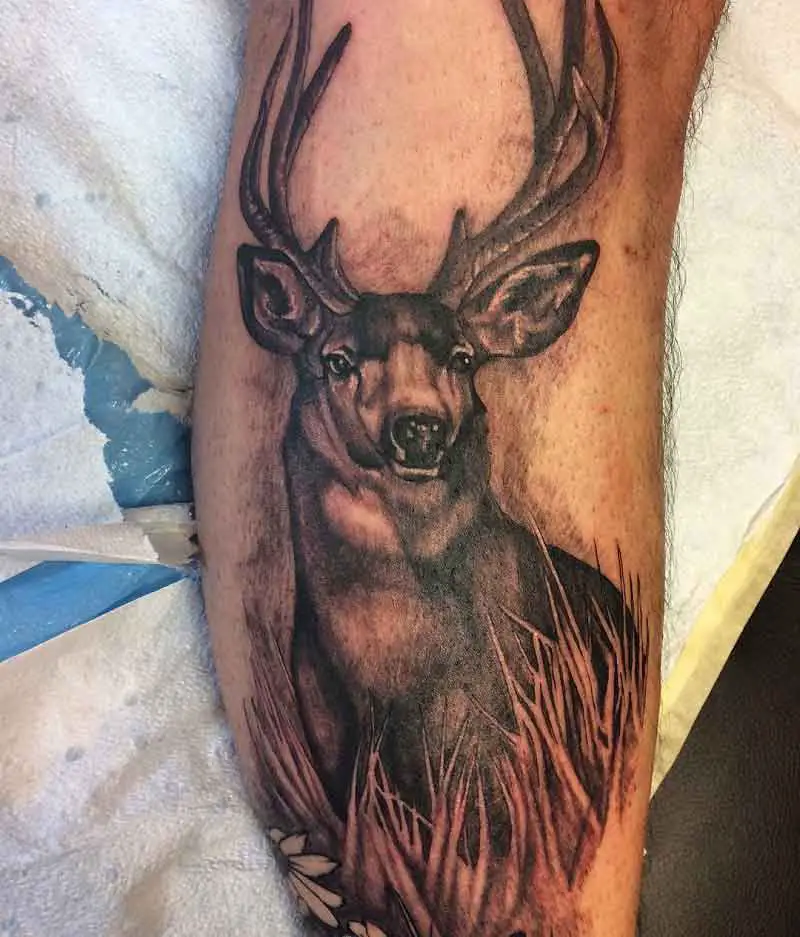 The deer with the big ears give off an innocent and delicate vibe in both real life and tattoos. Get this tattoo as a symbolization of love, care, and cuteness.
Realistic Deer Tattoo
Realistic designs in tattoos always attract eyes and look great on any part of the body. Let us see some of the leading realistic deer tattoo designs.
13. The Life-Like Deer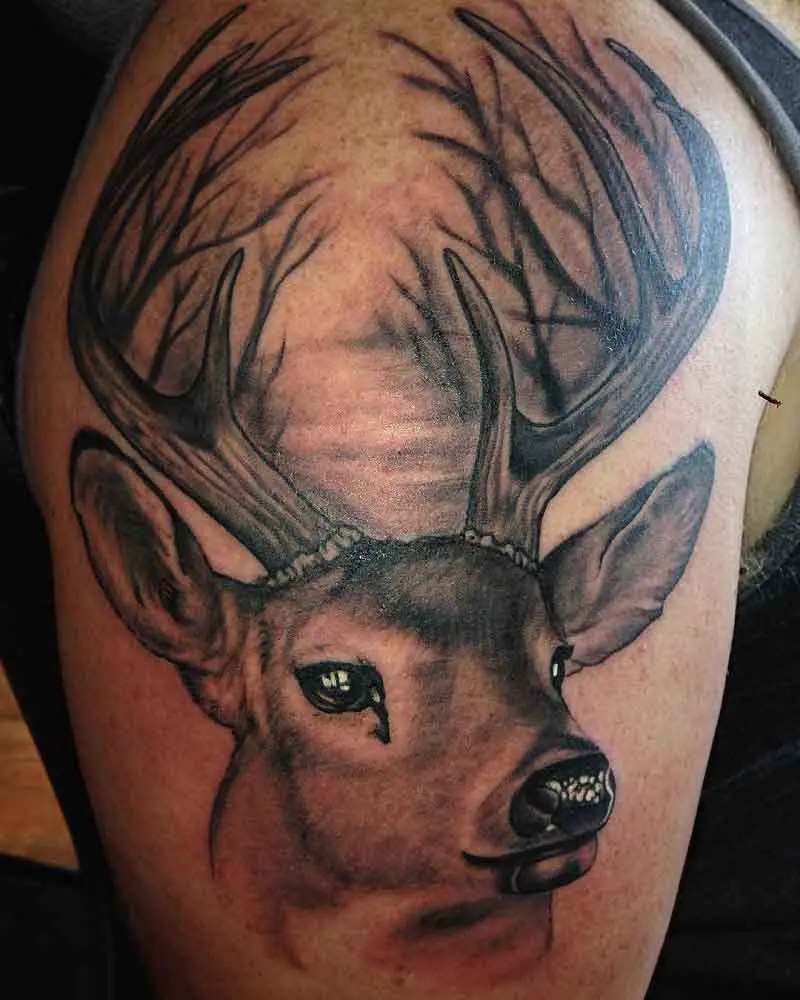 Attract attention and get an appreciation for the stunning deer tattoo. The realistic approach of the design is a clear indication of the art and creativity of the artist.
14. Dotted Surroundings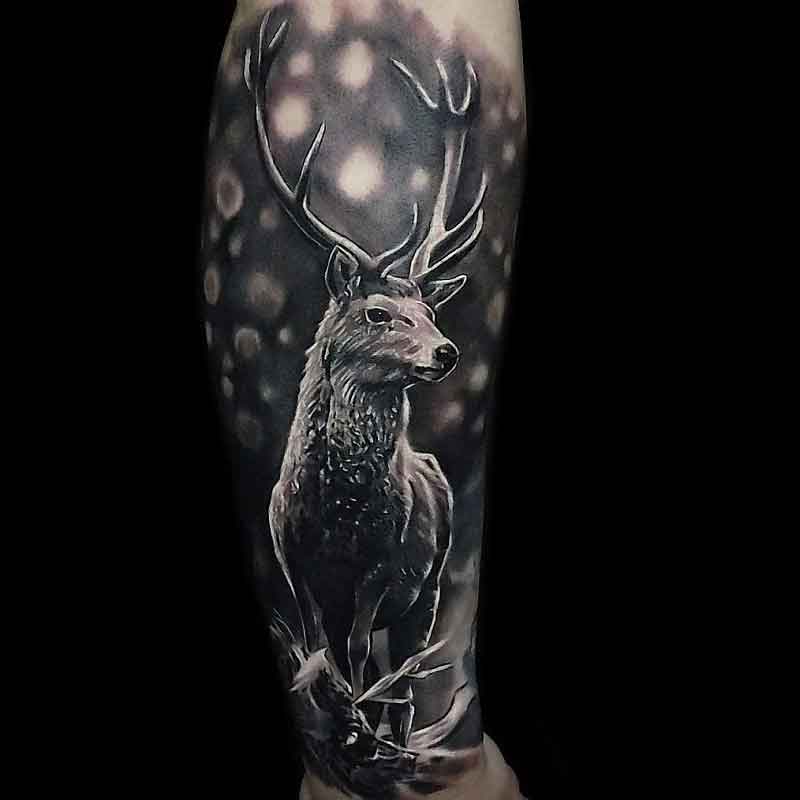 Make people draw their jaws with this extremely realistic tattoo of a deer in the jungle. The design looks great when covering the arm or going up the ankle.
15. Colorful Garden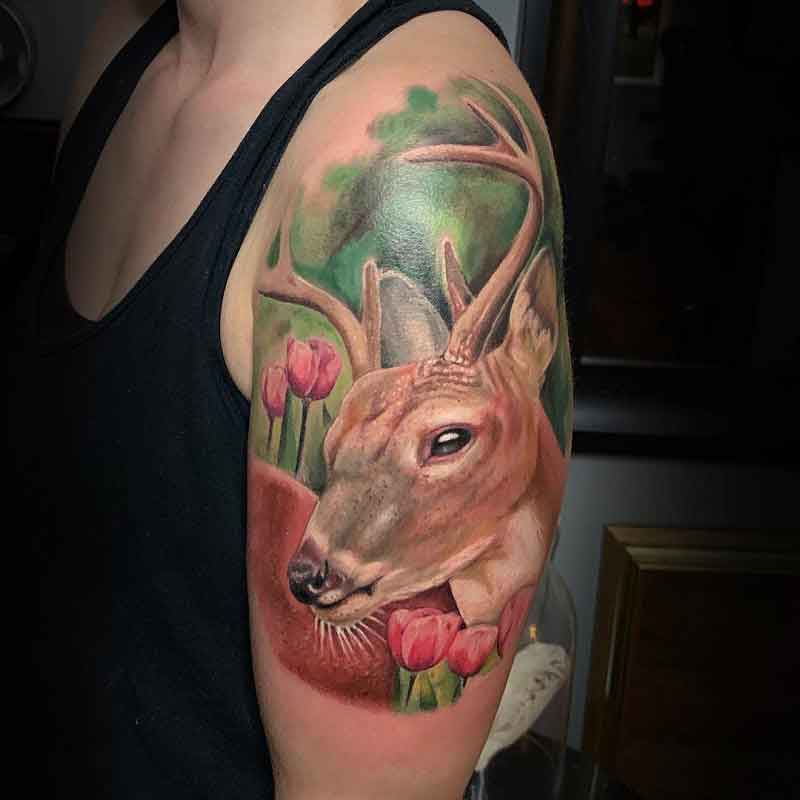 Get yourself a mesmerizing tattoo representation of nature with flowers, trees, and a deer. It is an amazing and life-like design and perfect for both men and women.
Browning Deer Tattoo
Tattoos do not always have to be realistic or detailed. Sometimes the designs look pretty with a simple touch and artistic skills. Discover a few examples of browning deer tattoos.
16. Basic Deer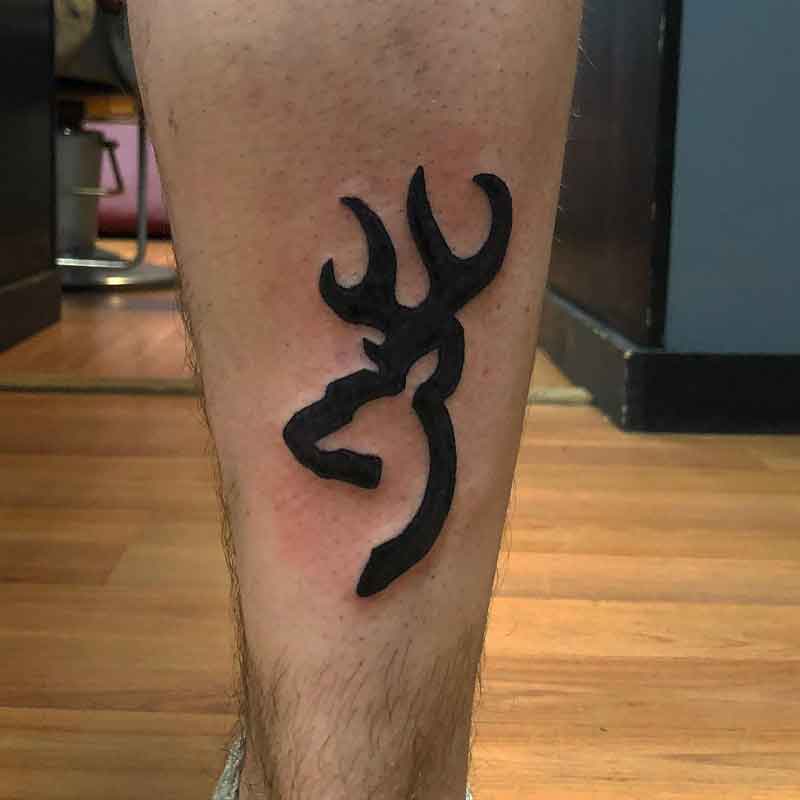 If you are looking for a simple yet pretty tattoo, the deer outline is a great choice. It is a top-notch representation of the animal with cute art.
17. Loving Deer Couple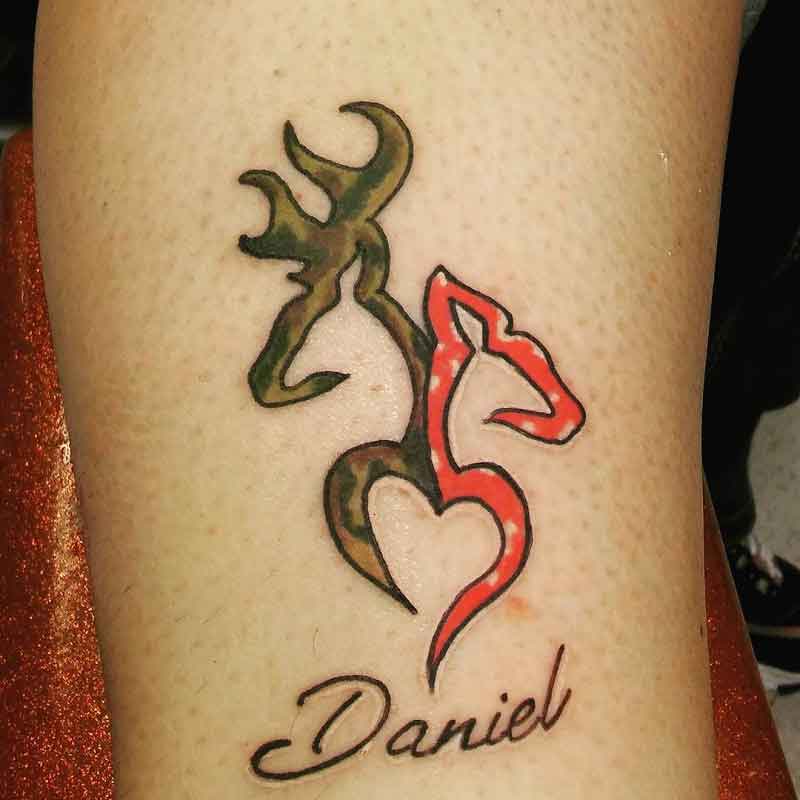 Pay tribute and express your love and respect for your significant other with this beautiful tattoo of two deer. The little heart outline at the bottom symbolizes love and care between two hearts.
18. Colorful Hearts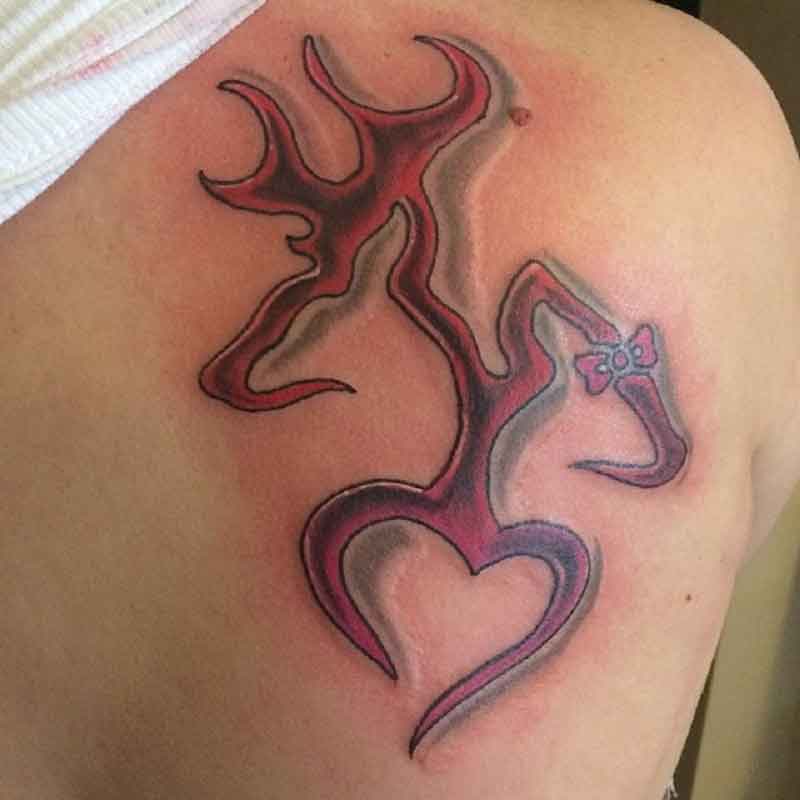 Show love, dedication, and compassion between two lovers with this pretty deer outline tattoo. The detailing on the design is incredible and is perfect for both men and women.
Celtic Deer Tattoo
Similar to tribal art, Celtic art is also one of the major parts of the tattoo culture. A combination between deer and Celtic looks outstanding and let us guide you through a few examples.
19. Deer On The Crown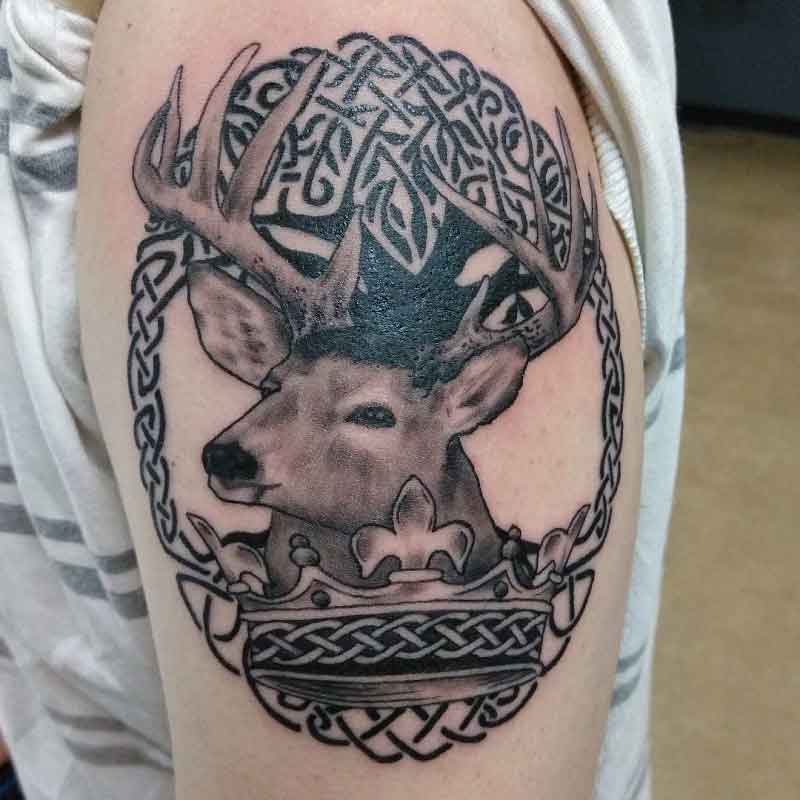 Give your artistic deer tattoo a hint of royalty by combining it with a pretty crown and celtic patterns. It is a great choice on the shoulder, giving the artist enough space to work on the detailing.
20. The Celtic Antlers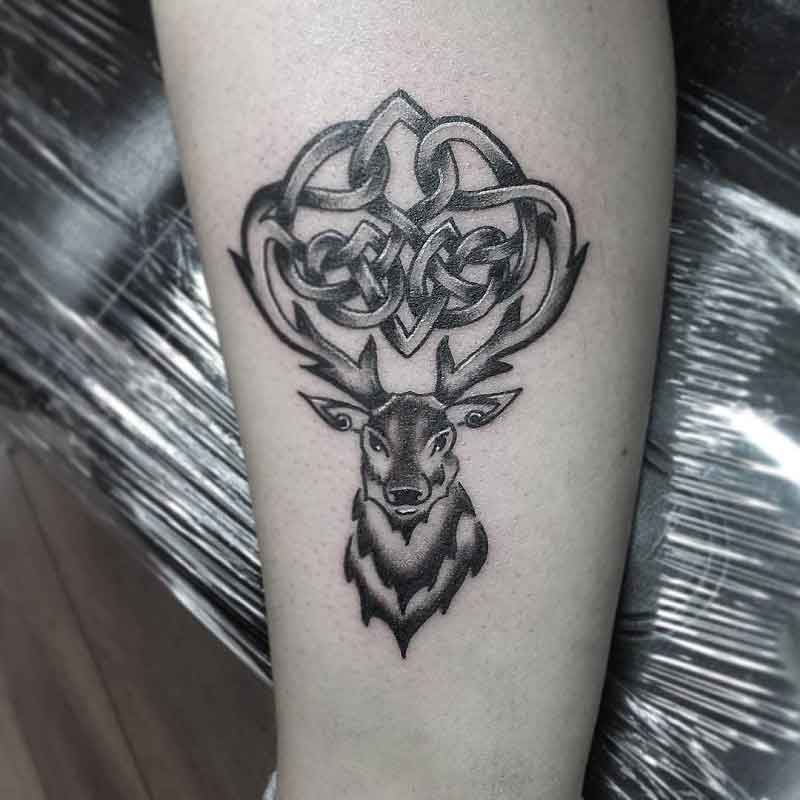 The antlers with the Celtic patterns are a great artistic piece and perfect for a tattoo design. The style along with classy artistic skill gives the deer a unique look.
21. The Celtic Approach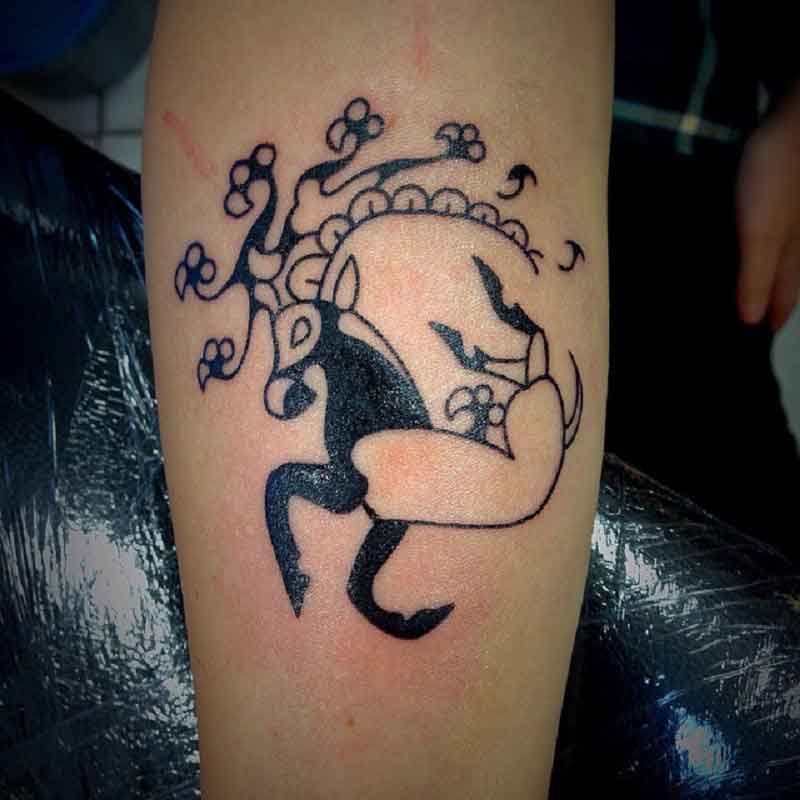 Express your interesting and fun-loving personality with this quirky deer with a Celtic design. This tattoo is perfect for you if you want a style different from traditional art.
Two-Headed Deer Tattoo
Two-headed deer are extremely rare in nature, making it a unique style for a tattoo. Dive in a few interesting deer tattoos sporting two heads.
22. The Duplicity Variant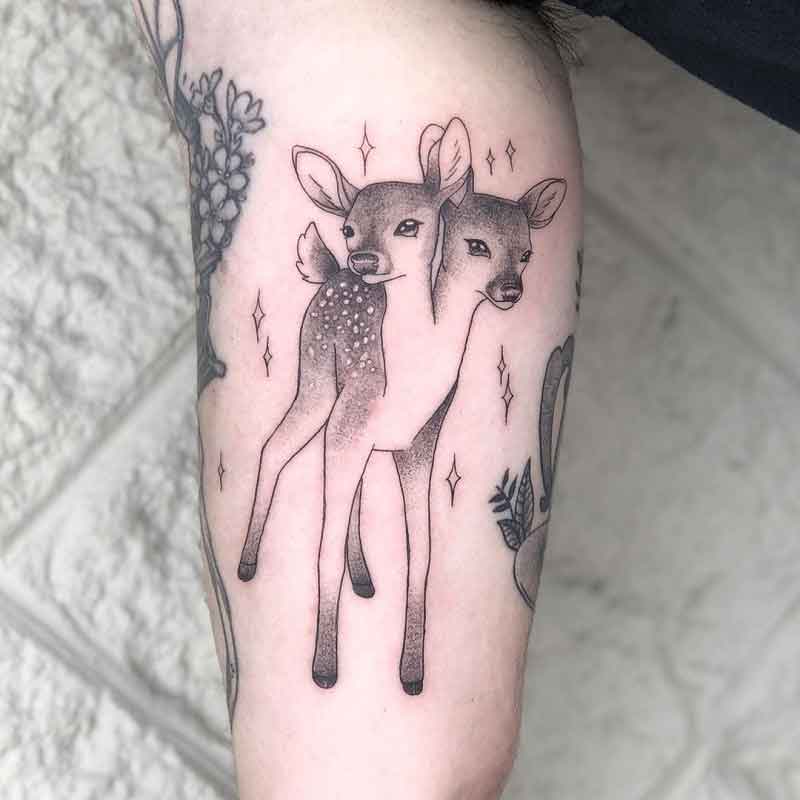 Surrounded by stars, the beautiful two-headed deer design is an amazing addition to your tattoos. It is a symbolization of art, rarity, and personality.
23. Rarity In The Deer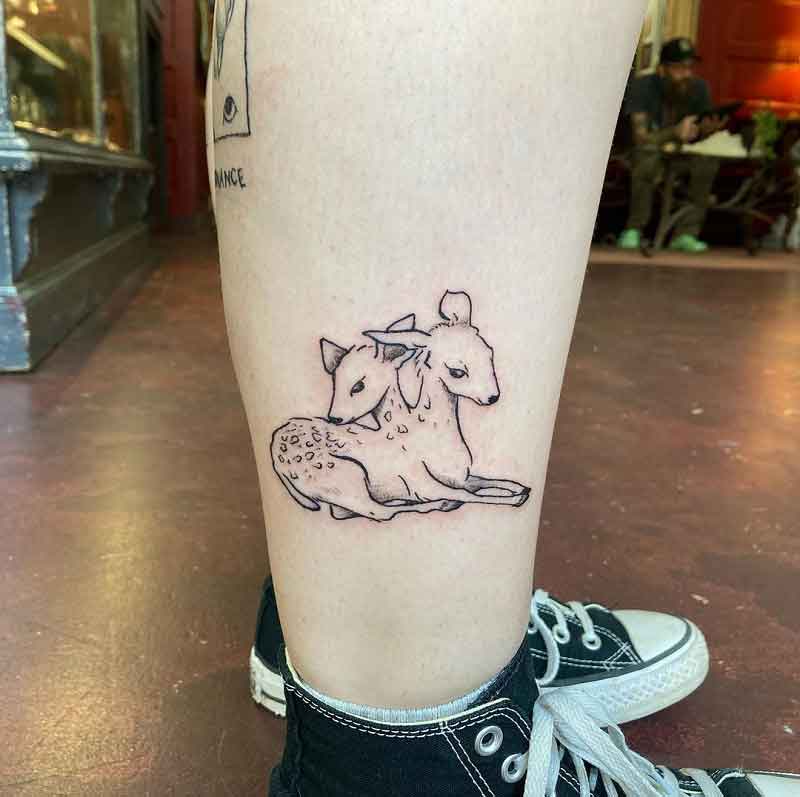 Turn heads toward you wherever you go with this unique and rare deer tattoo. This design looks eye-catching on all body parts, especially on the women's legs or arms.
24. Duality Constant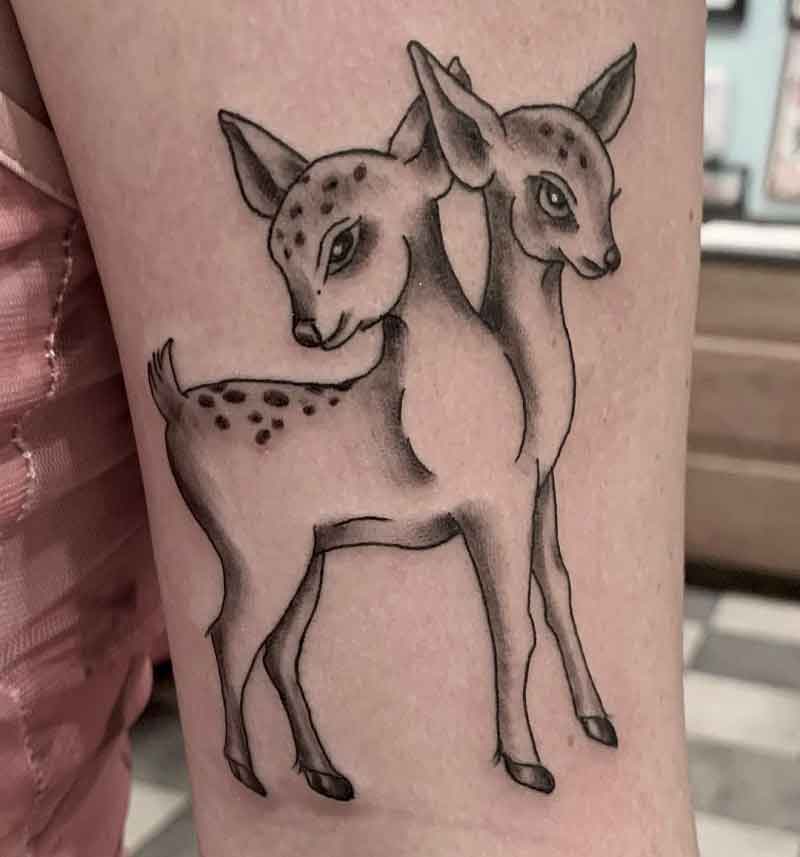 Express your personality traits and appreciation for art and beauty with this stunning deer tattoo with two heads. It is an interesting piece of art with great style.
American Flag Deer Tattoo
The American flag combined with deer is a distinctive approach to art and creativity. See some of the best choices for American flag deer tattoos.
25. The Patriotic Deer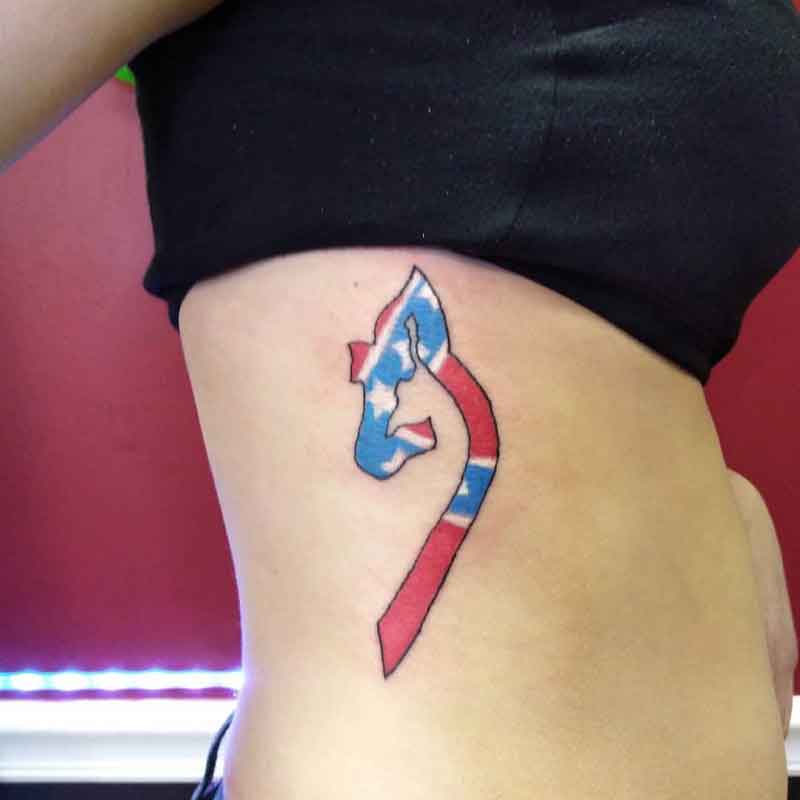 Show gratitude, love, and respect for your country and its culture with the American flag and deer style. This combination is a representation of the skills, creativity, and talent of the artist.
26.
27.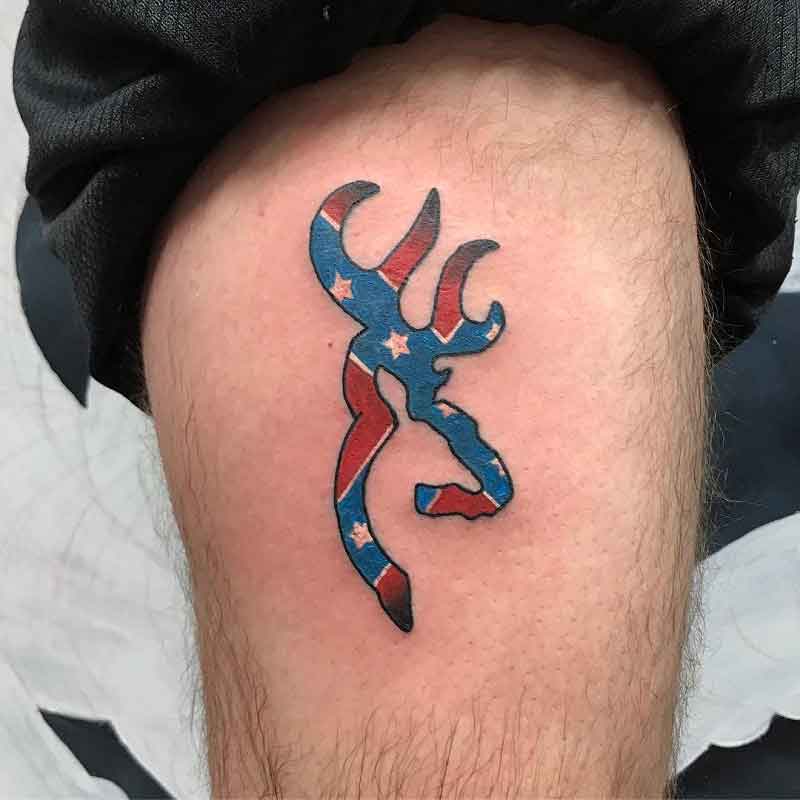 Buck Deer Tattoo
28.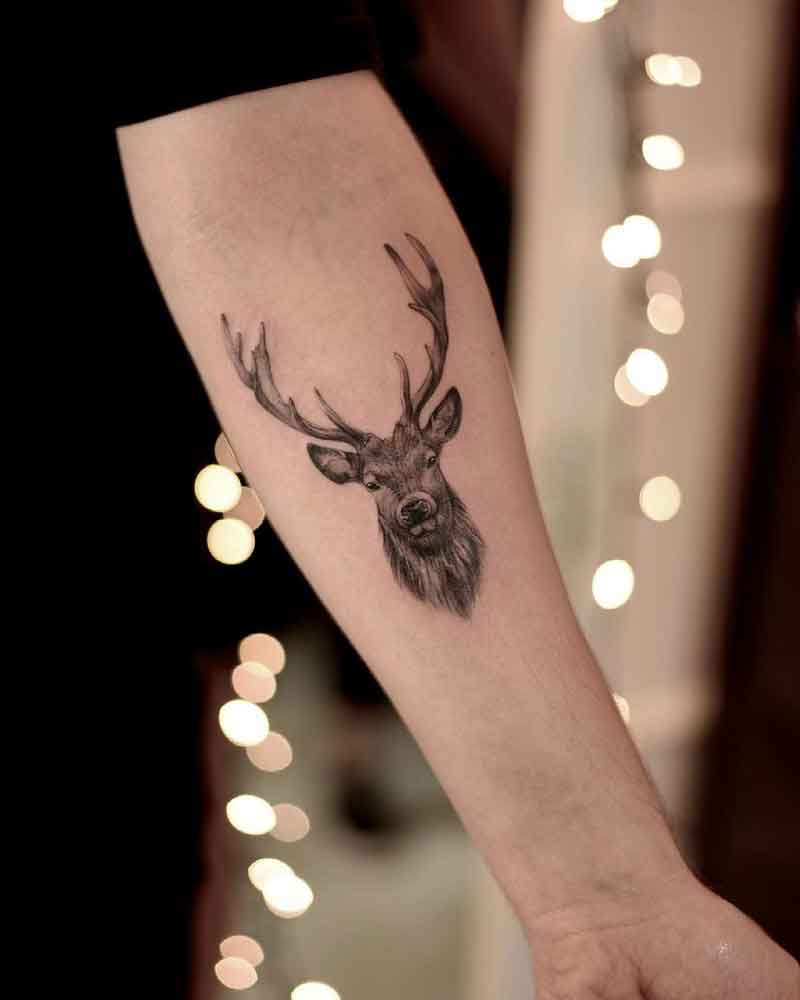 29.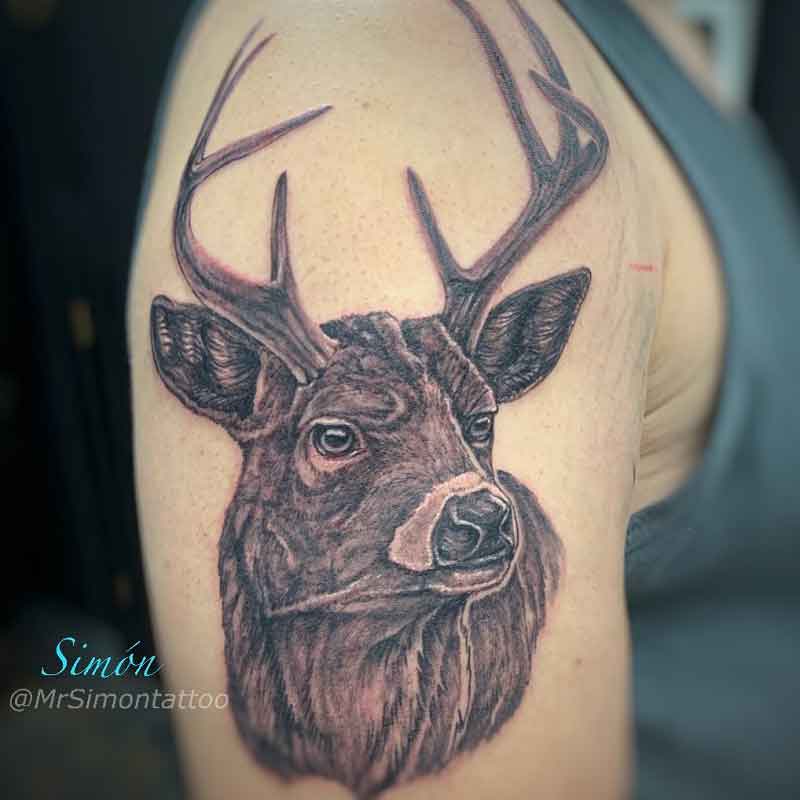 30.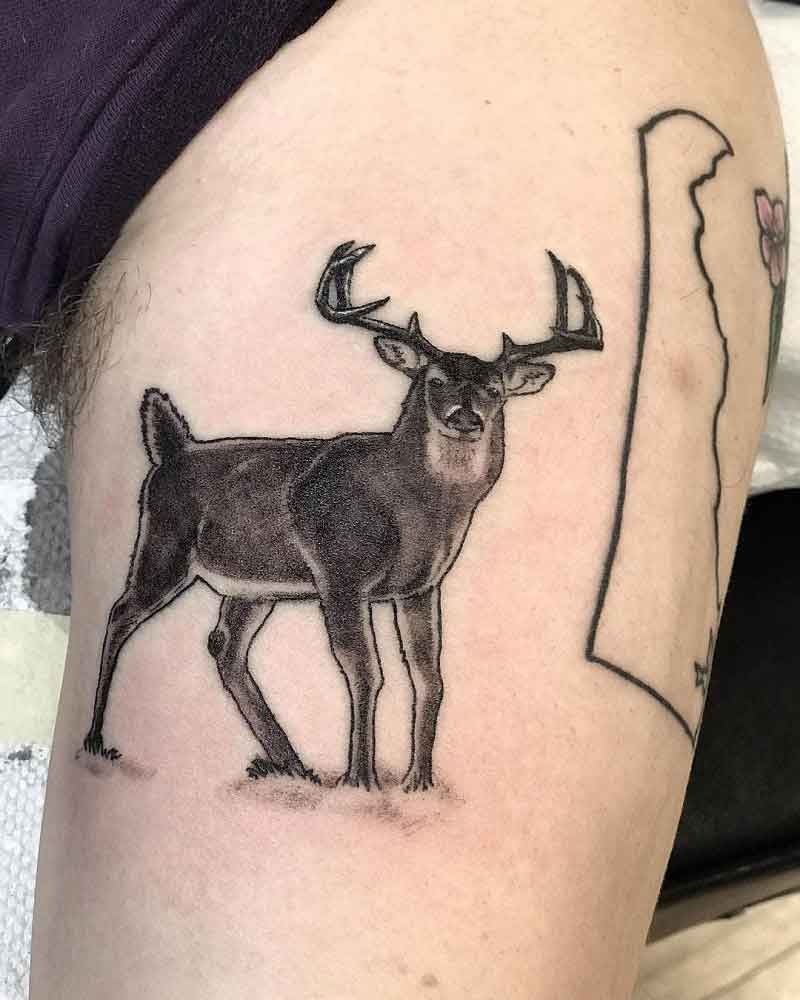 European Deer Tattoo
31.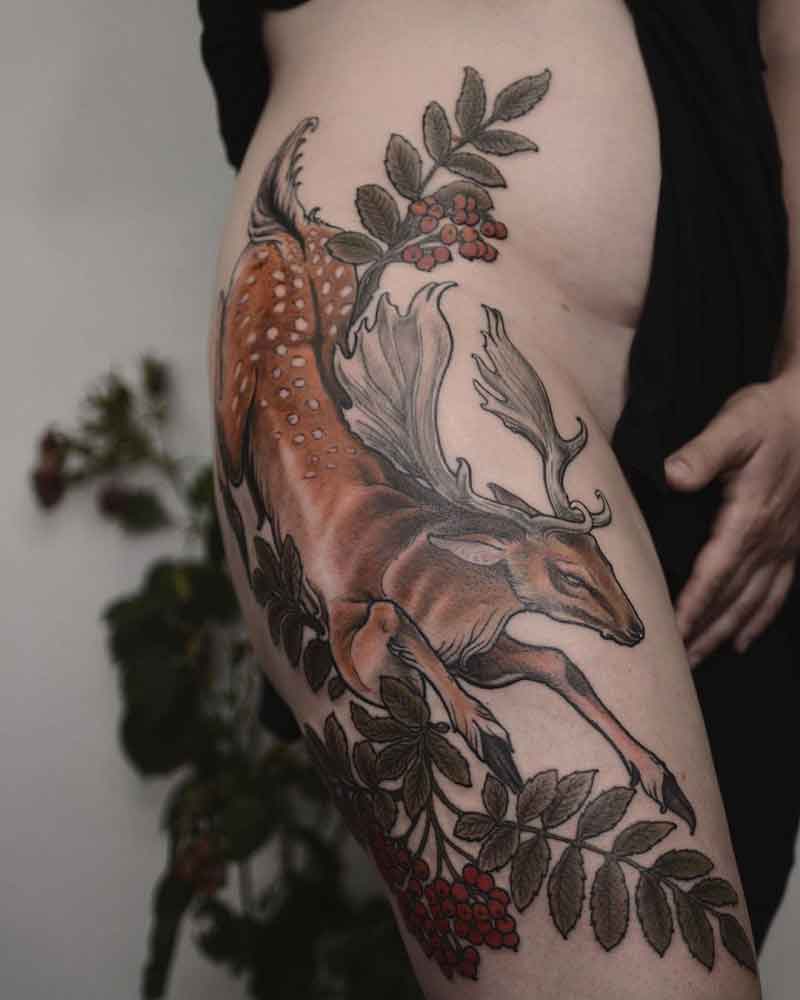 32.
33.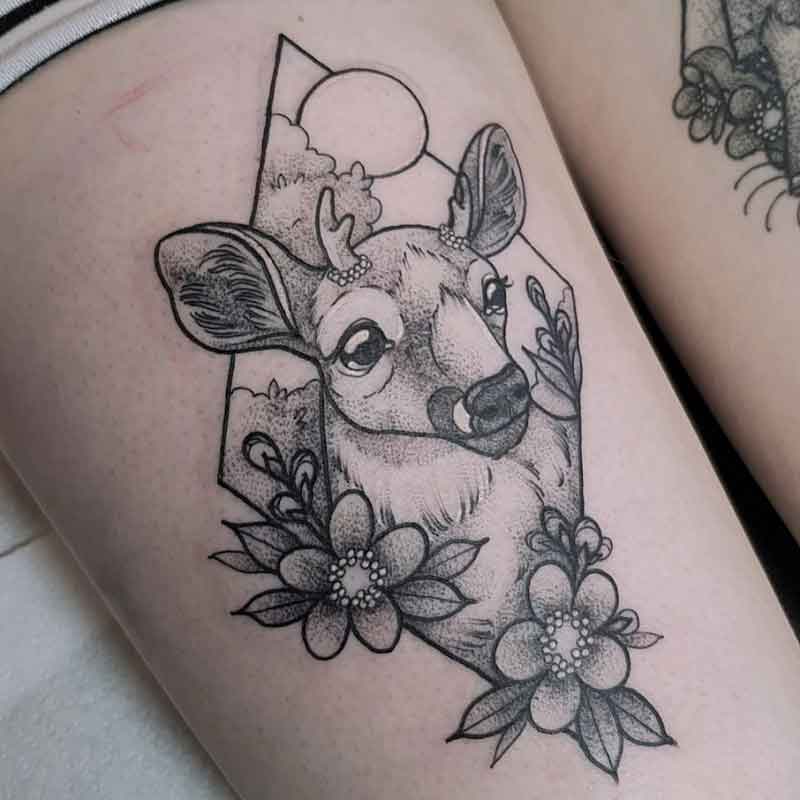 Harry Potter Deer Tattoo
34.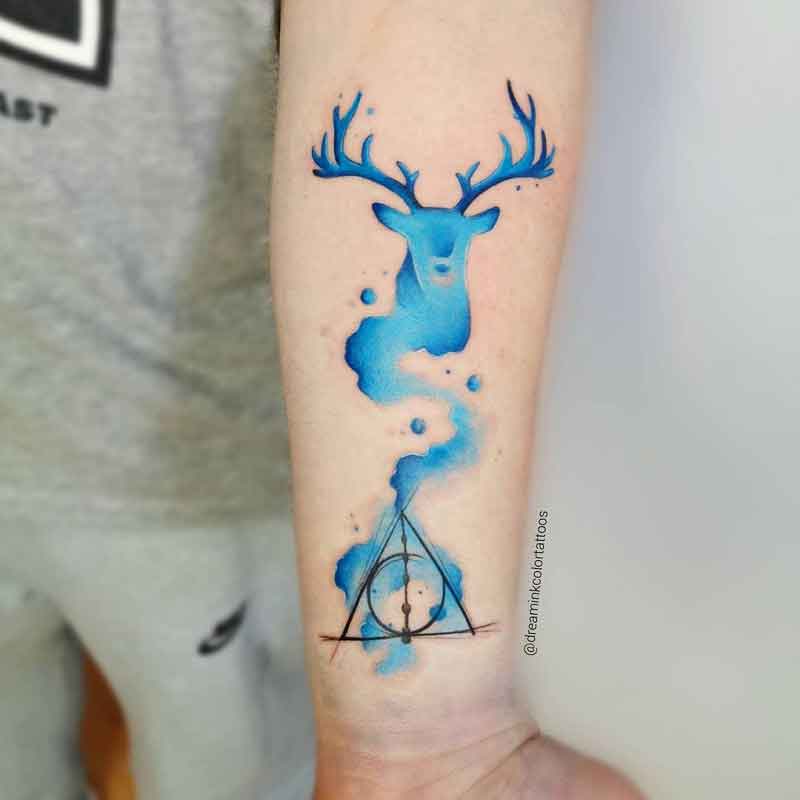 35.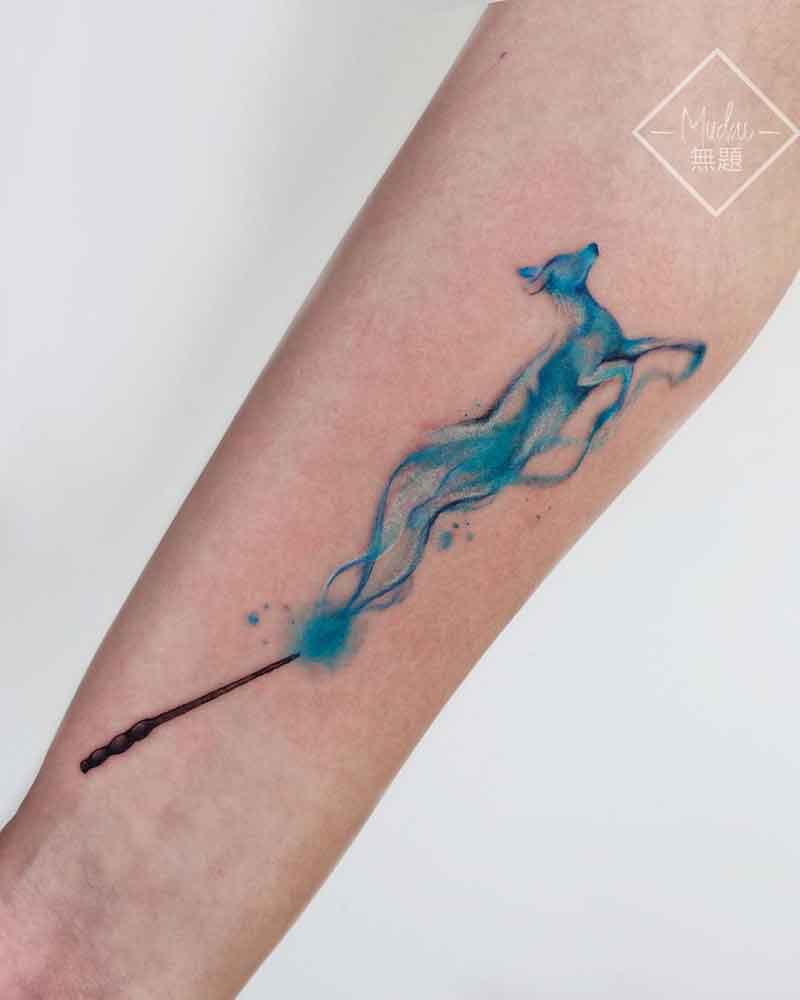 36.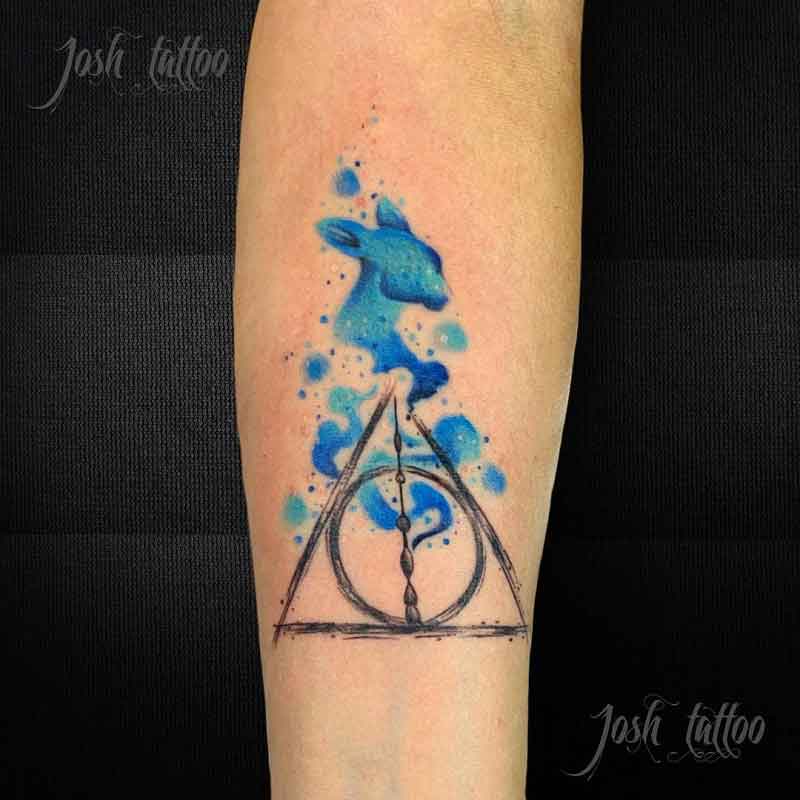 Minimalist Deer Tattoo
37.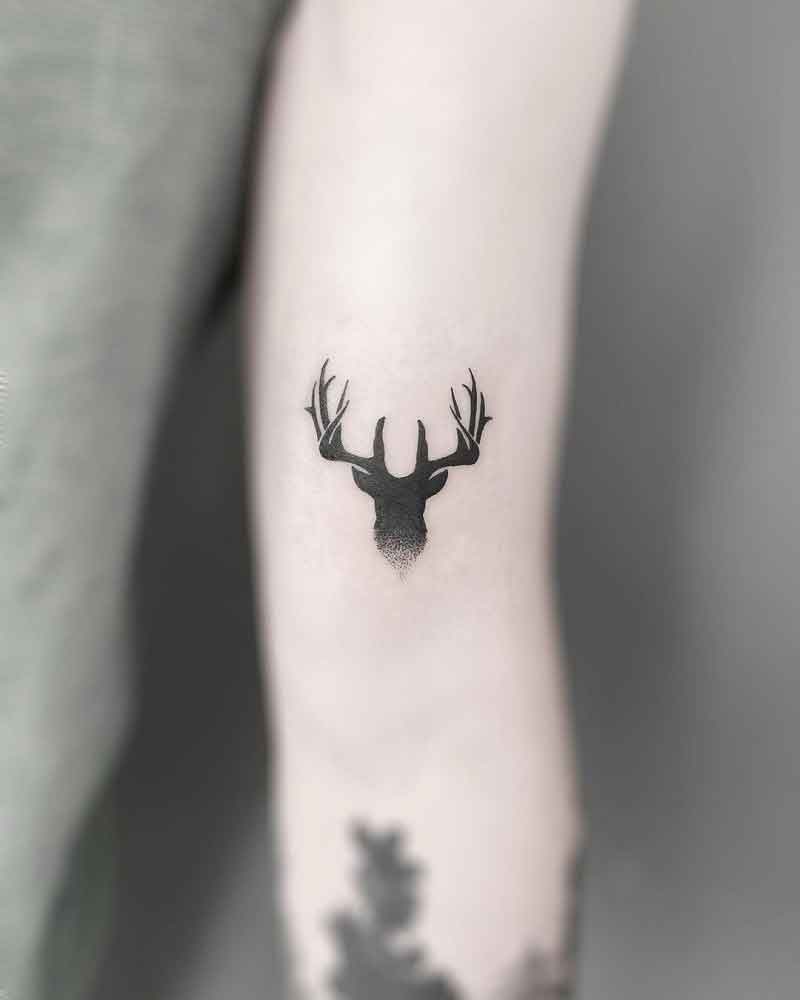 38.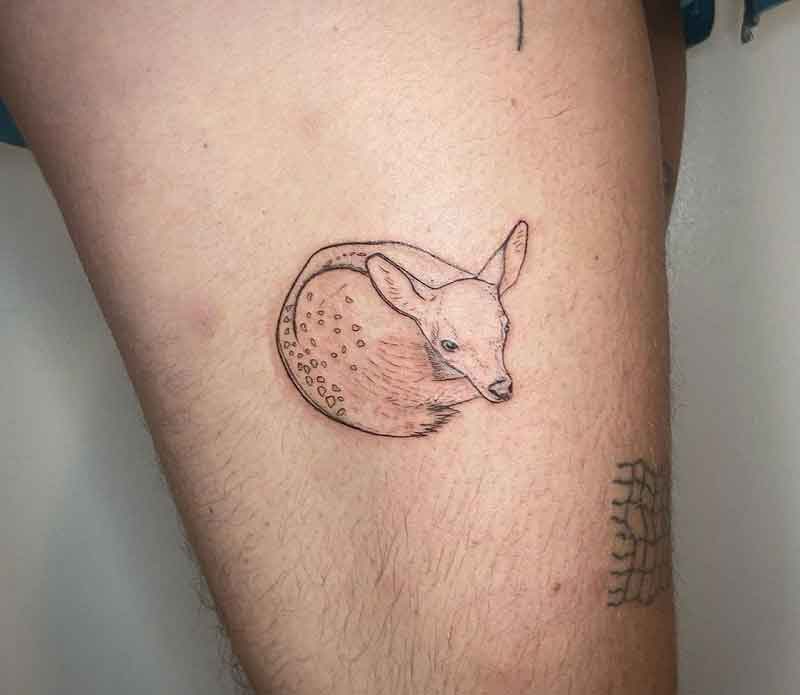 39.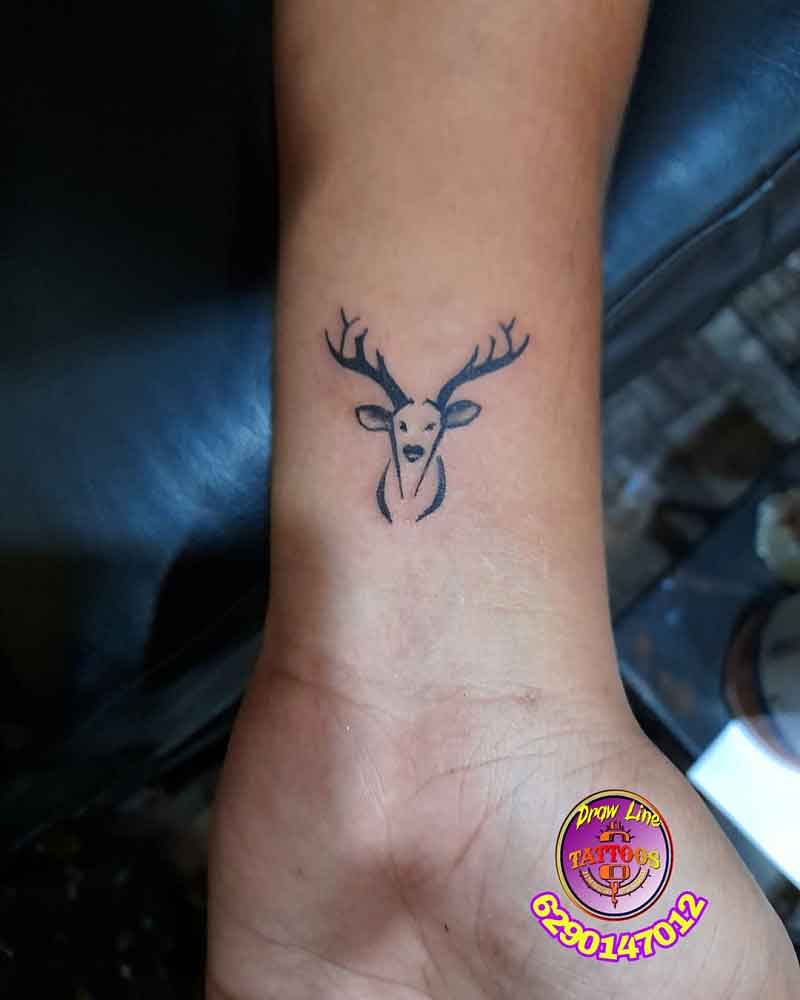 Viking Deer Tattoo
40.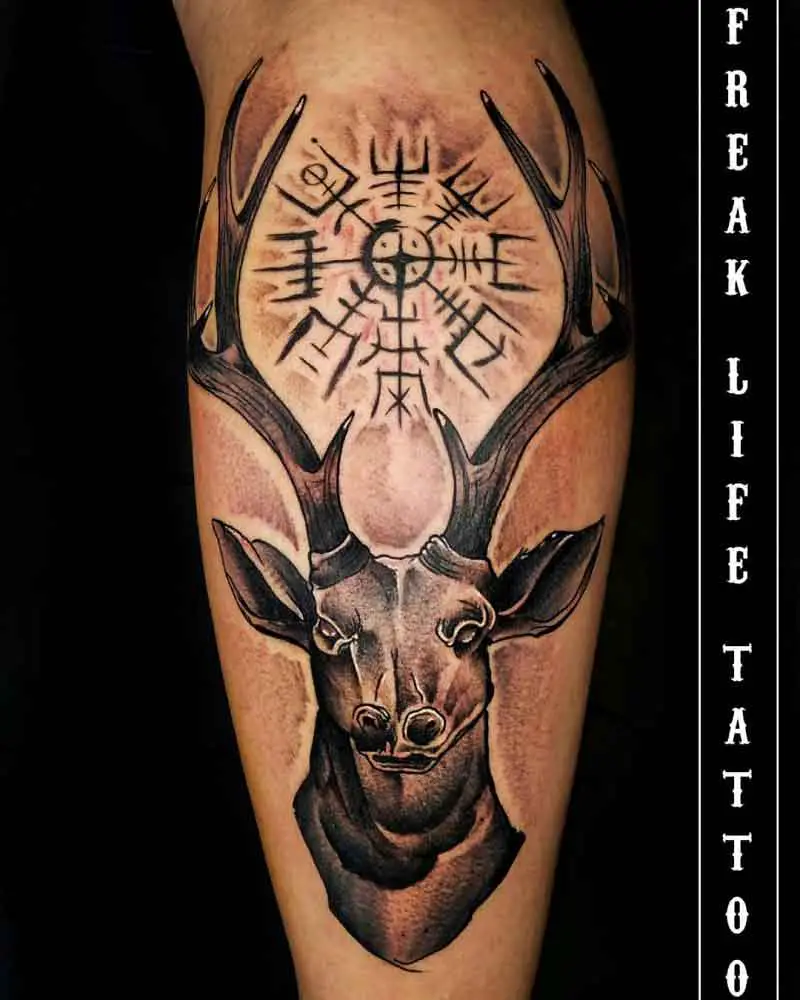 41.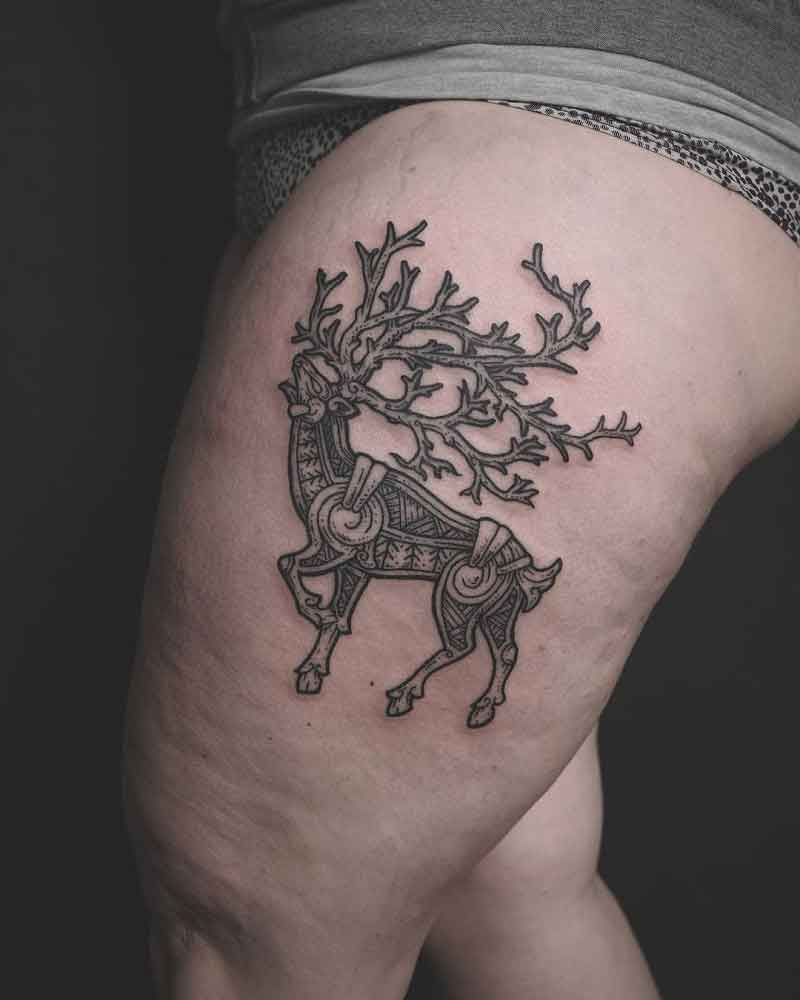 42.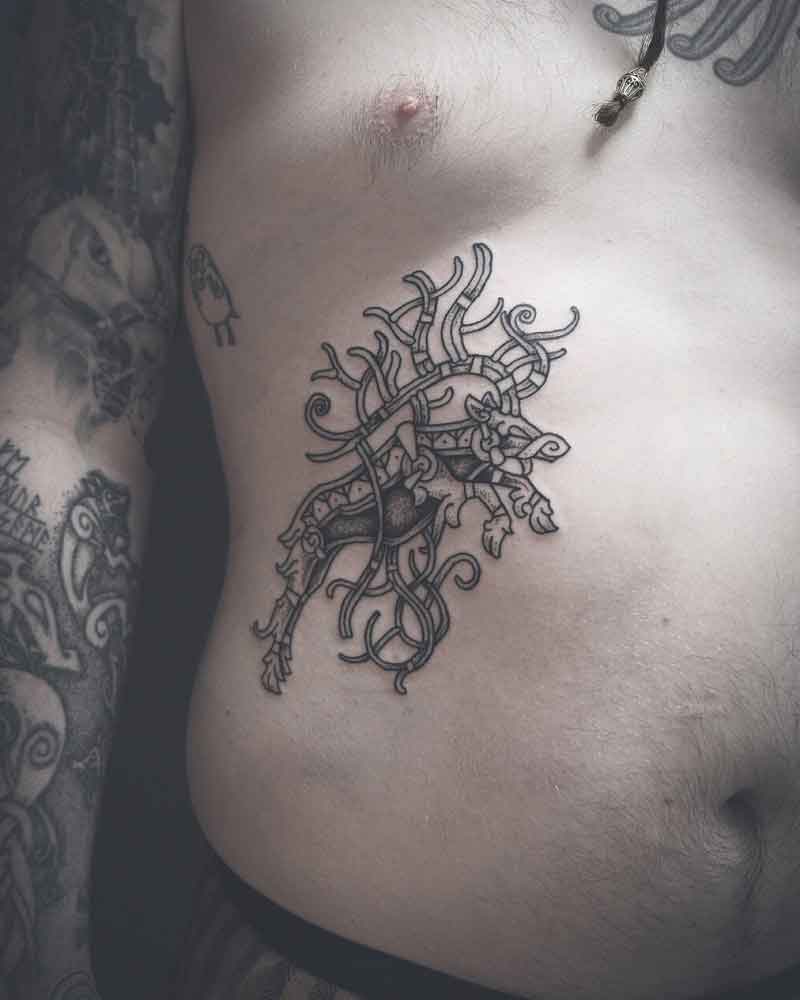 Angry Deer Tattoo
43.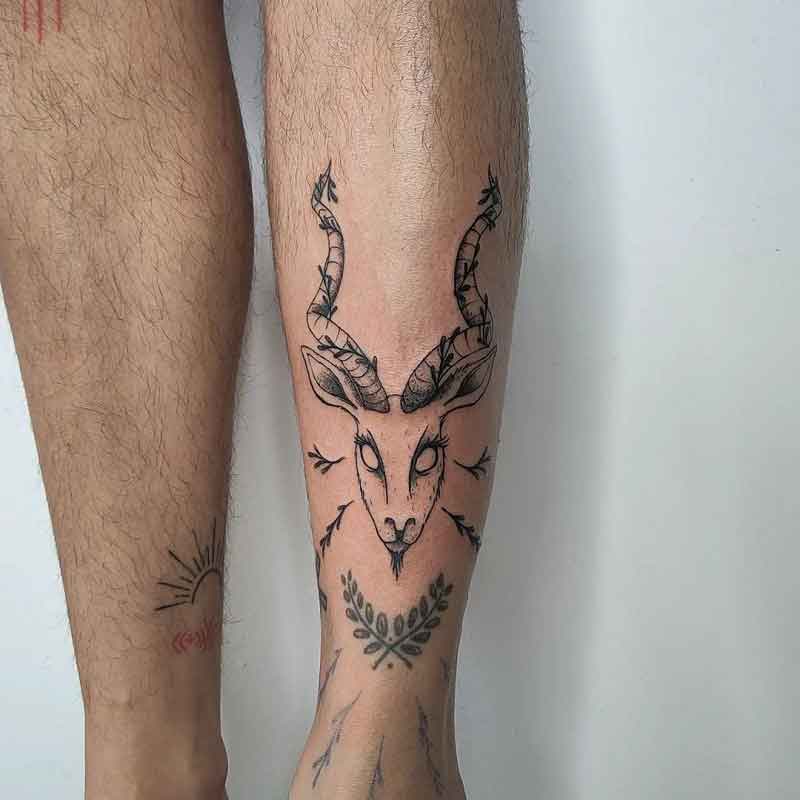 44.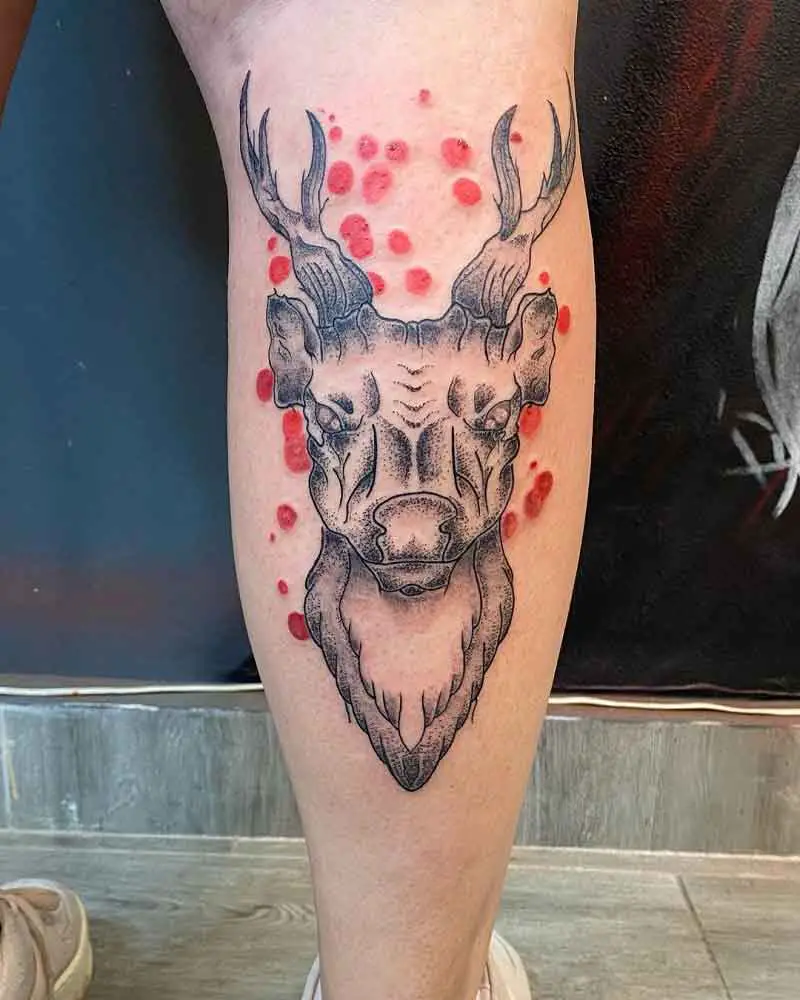 45.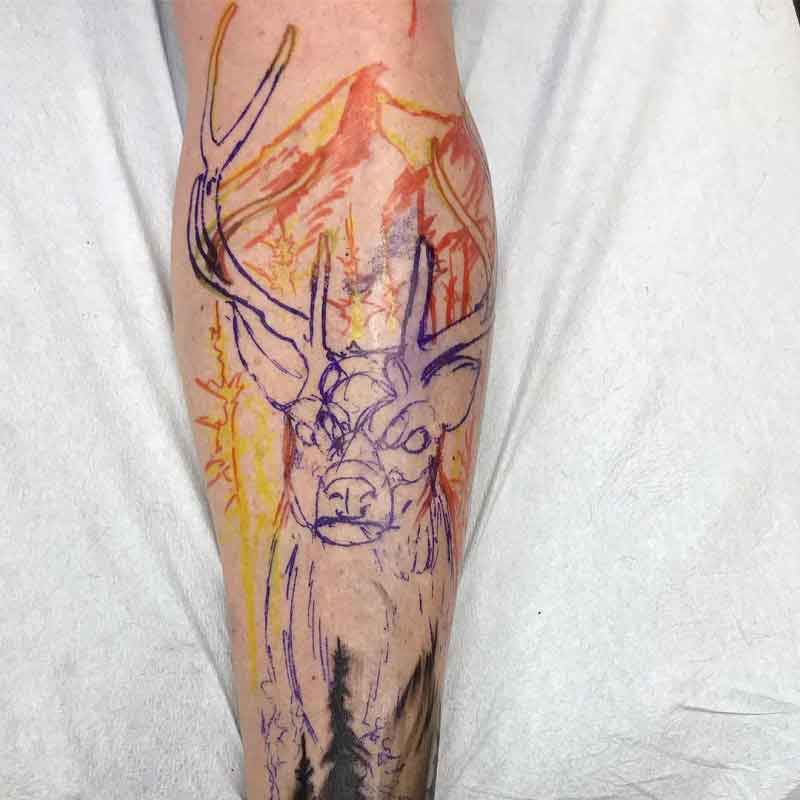 Camo Deer Tattoo
46.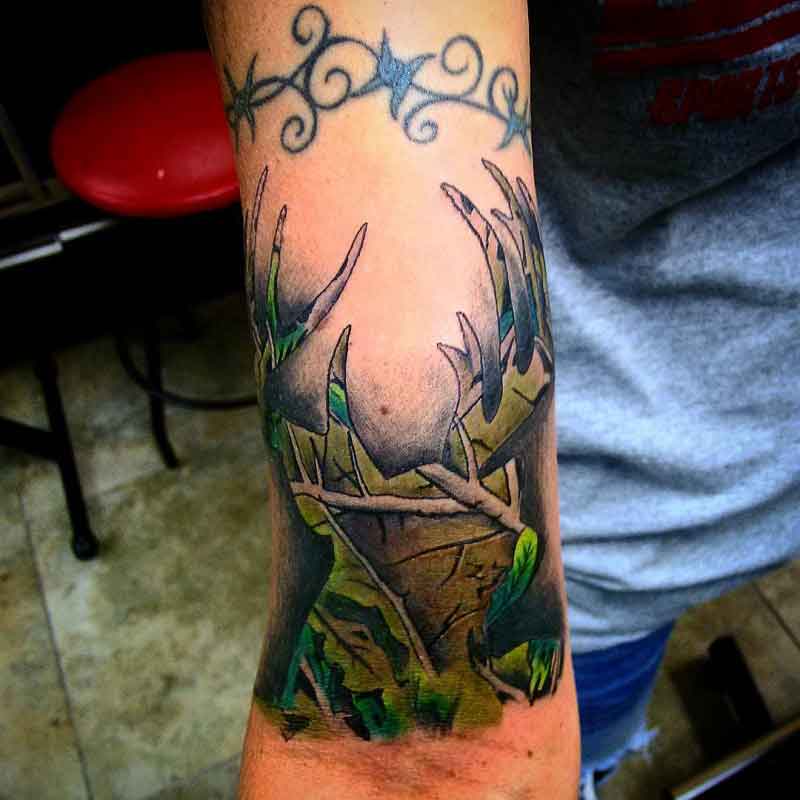 47.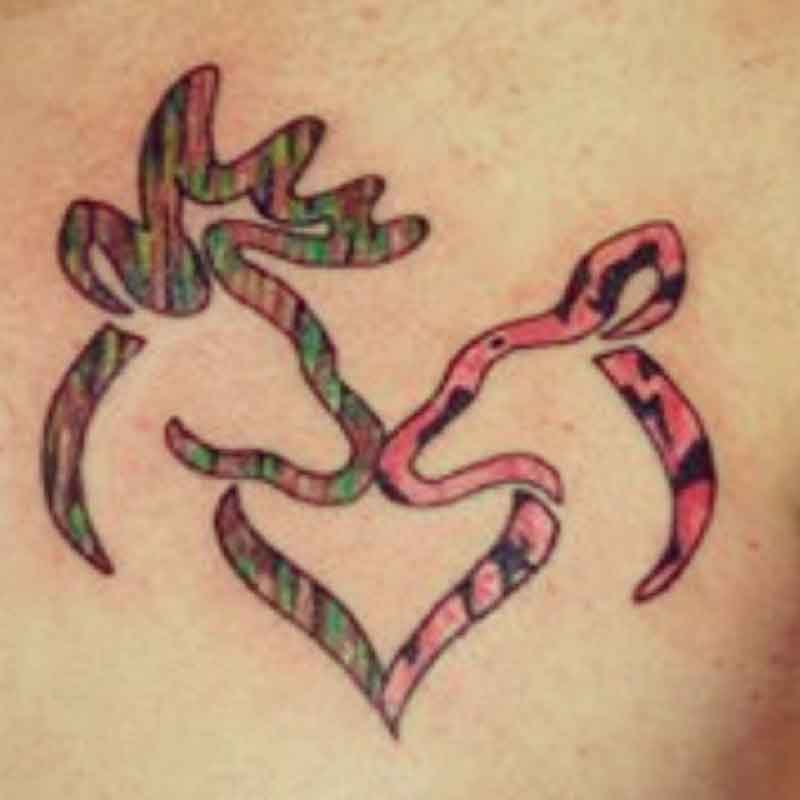 48.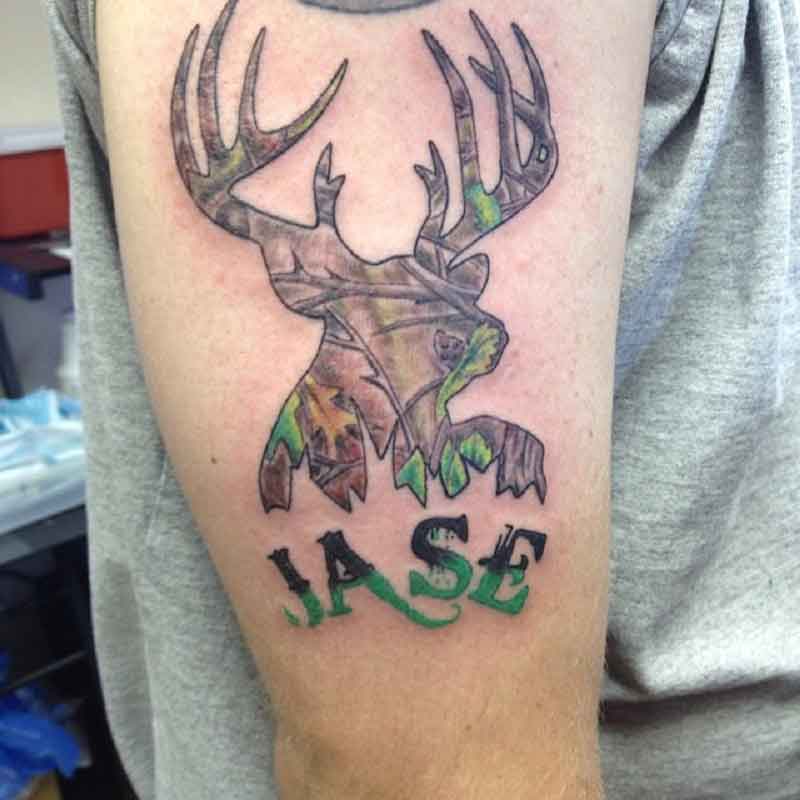 Dead Deer Tattoo
49.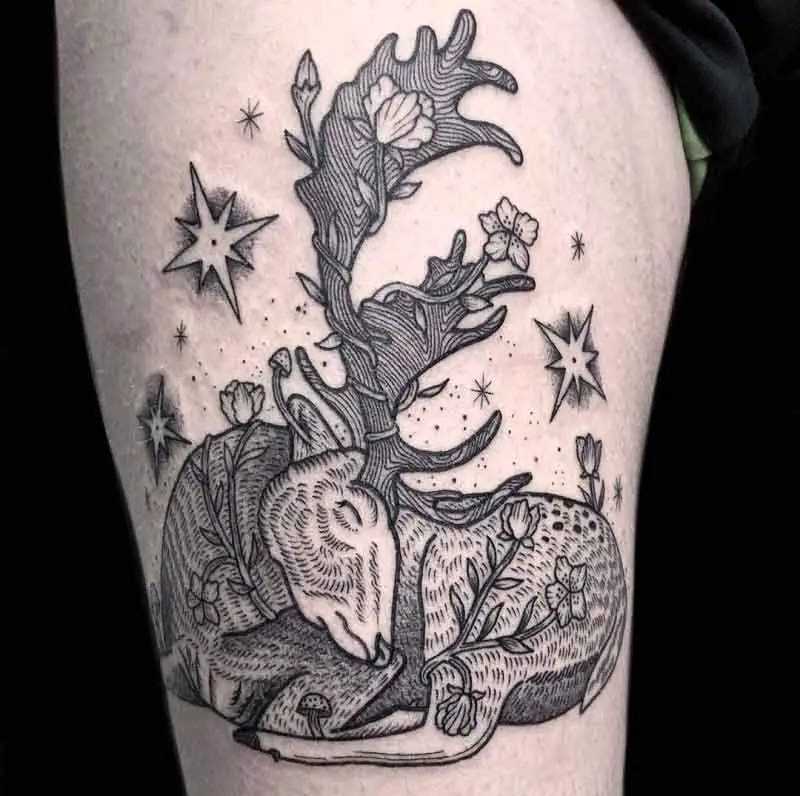 50.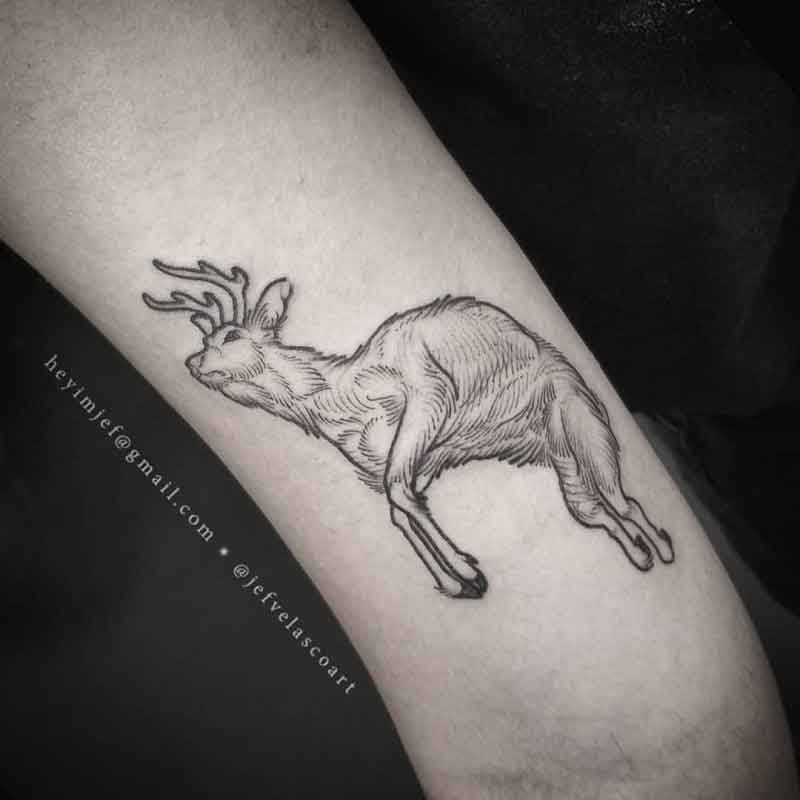 51.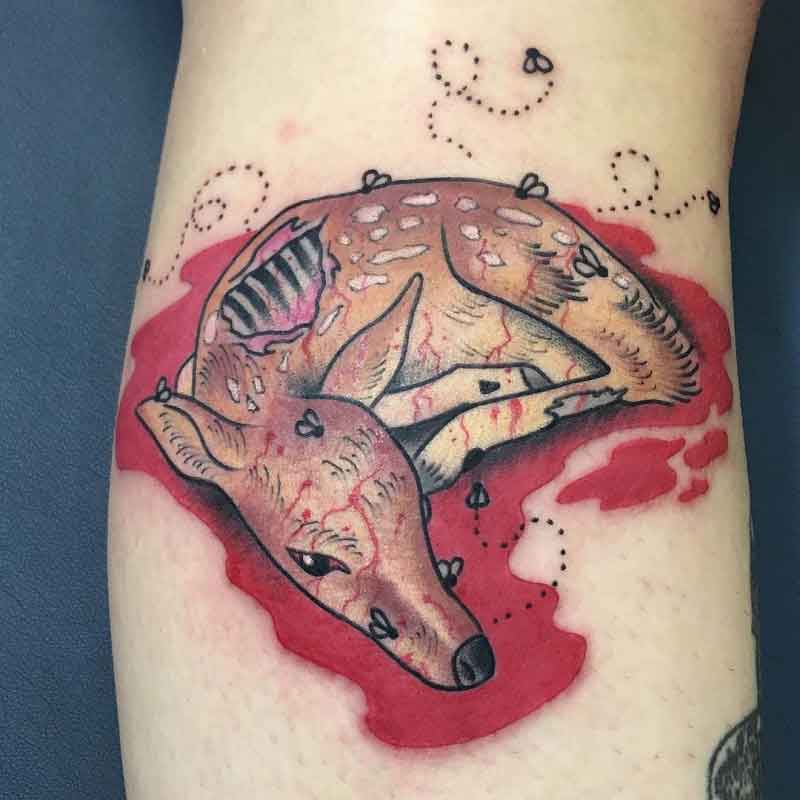 Evil Deer Tattoo
52.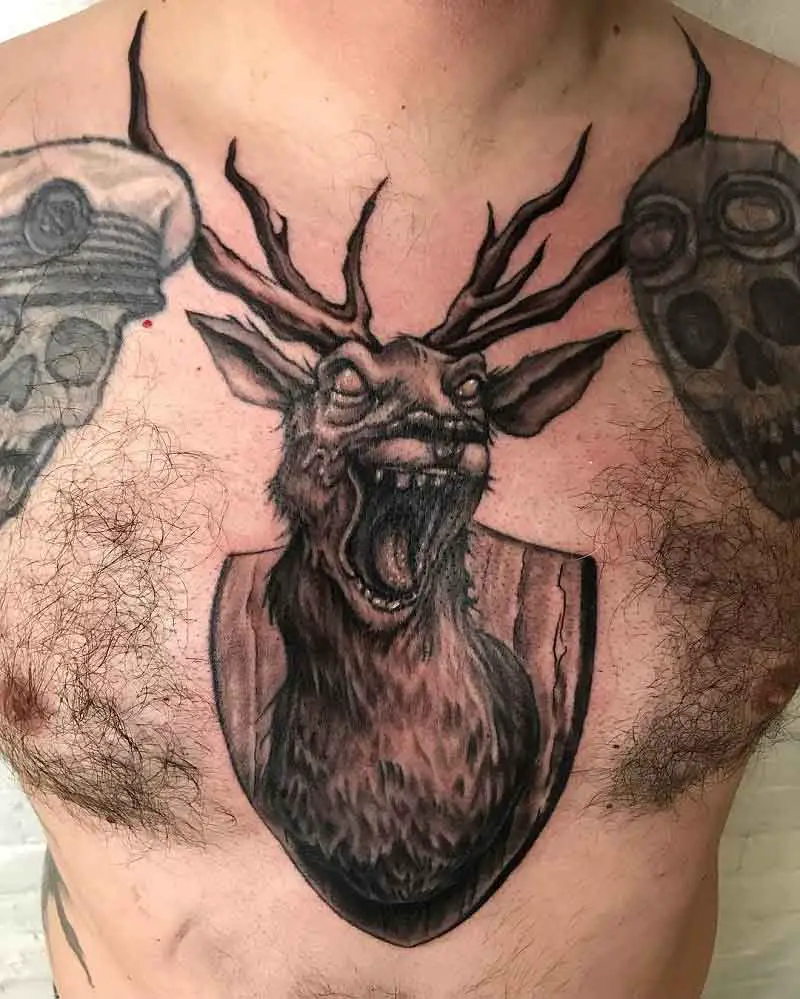 53.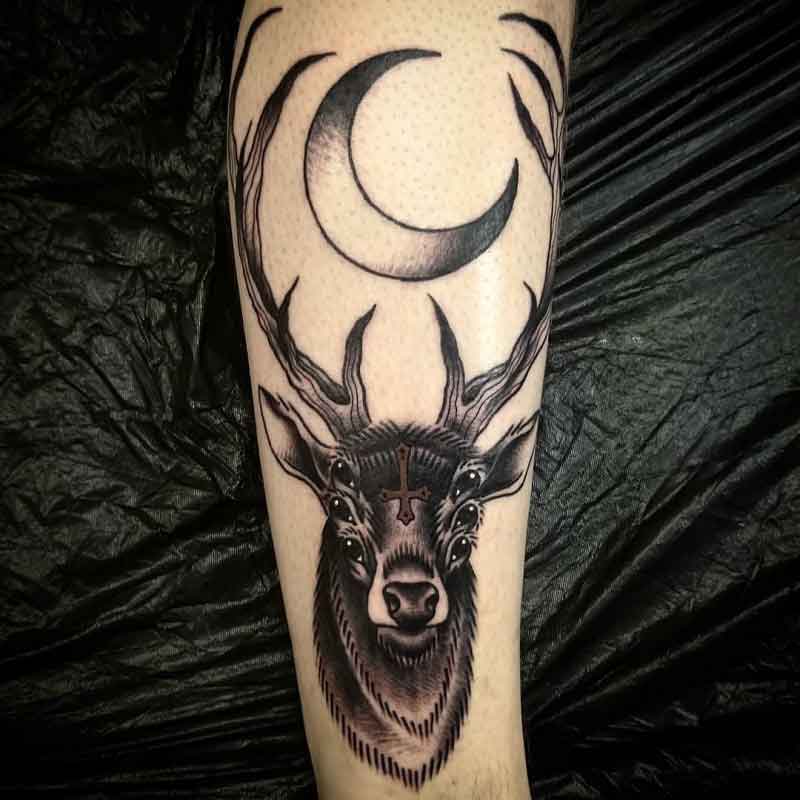 54.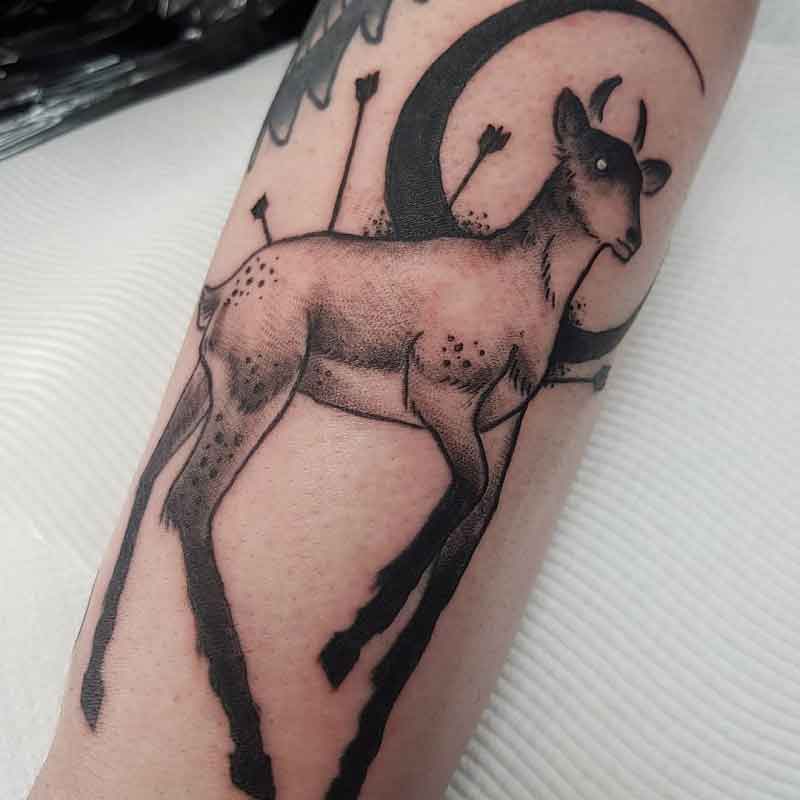 Fallow Deer Tattoo
55.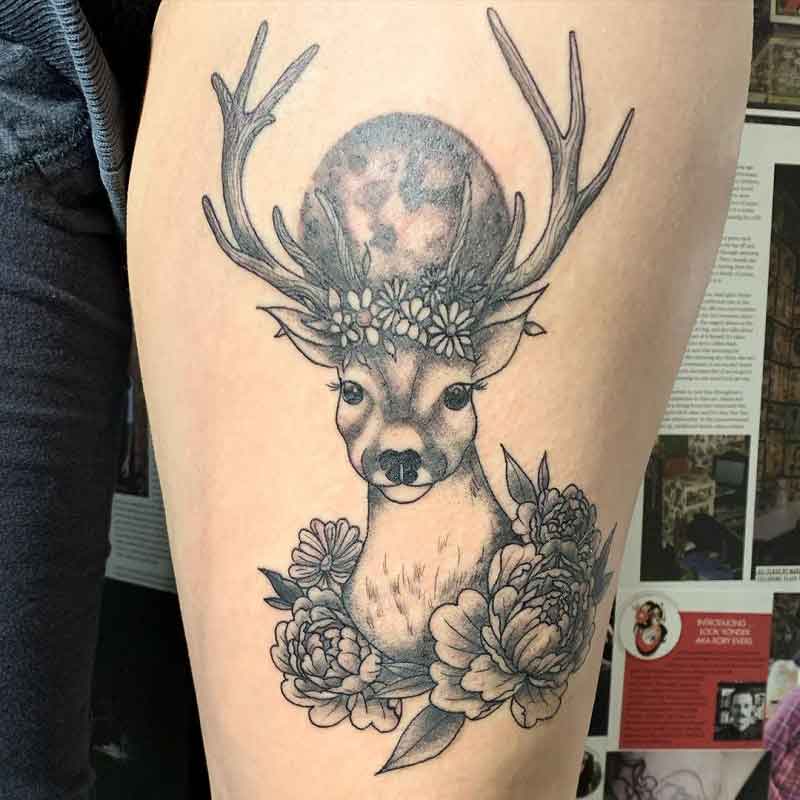 56.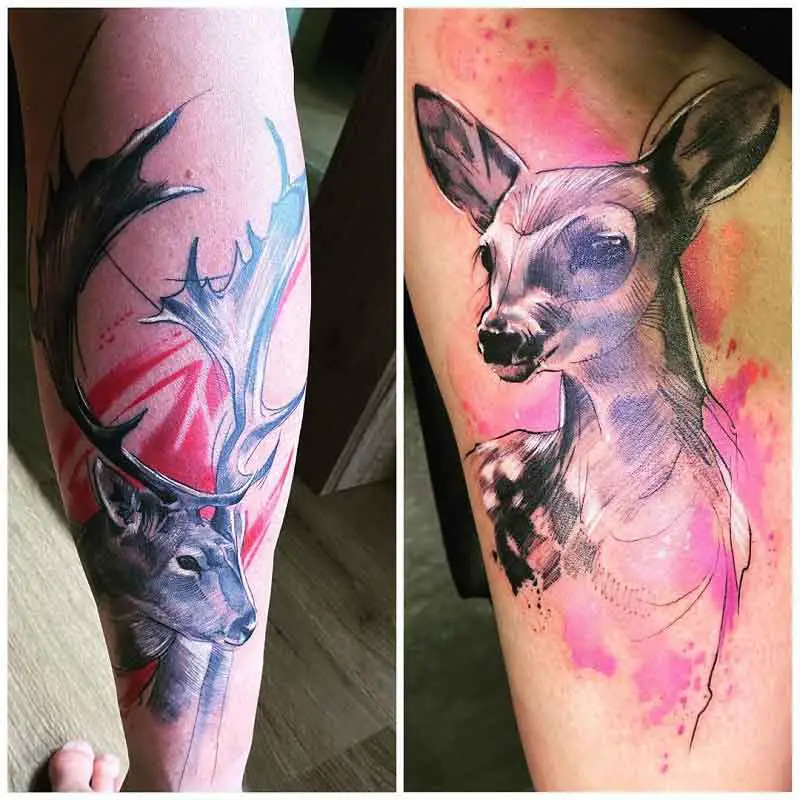 57.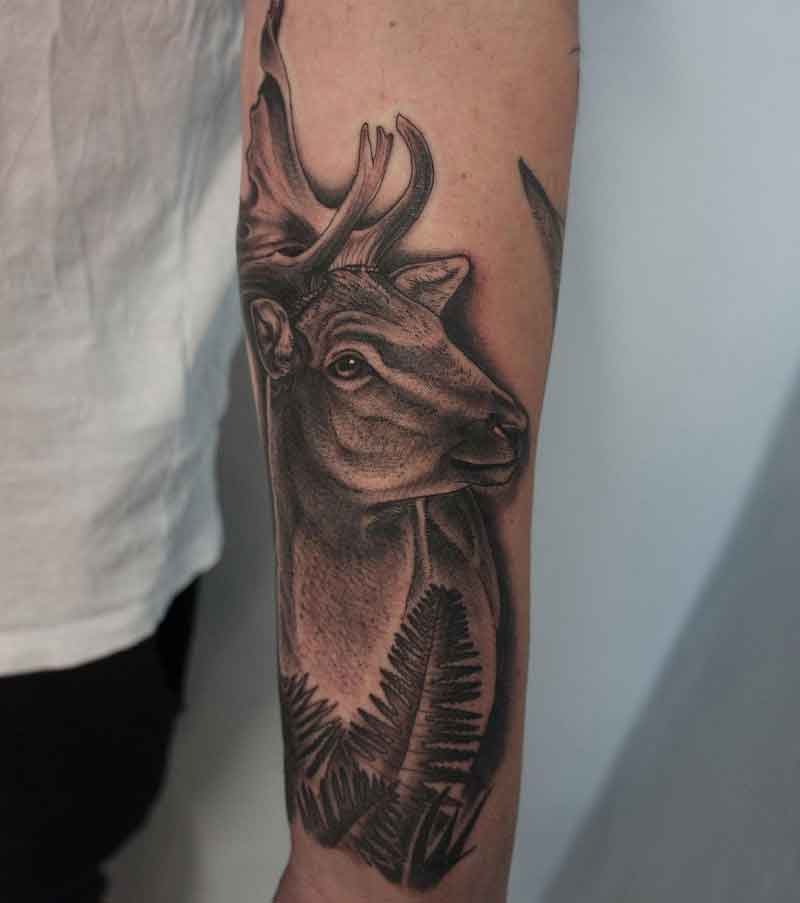 Owl Deer Tattoo
58.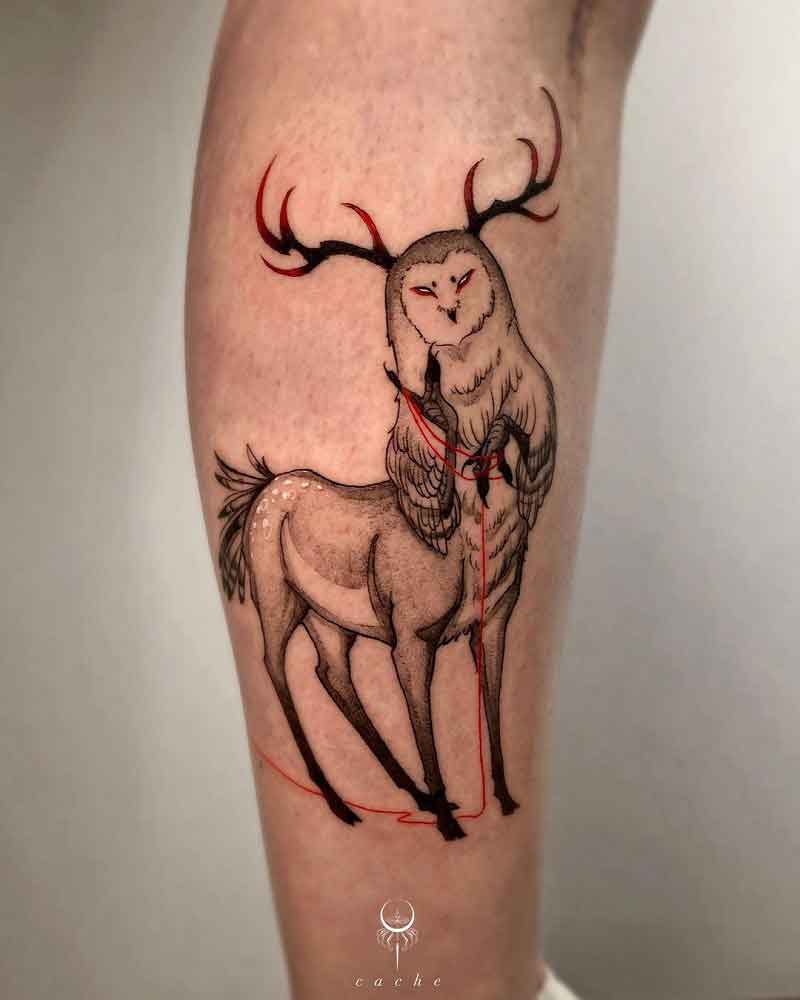 59.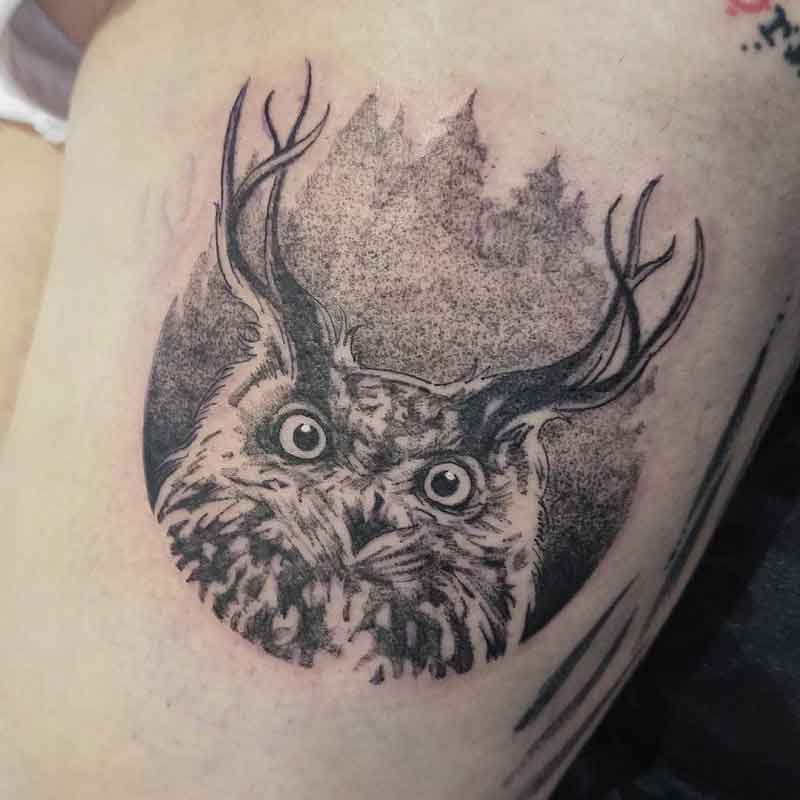 60.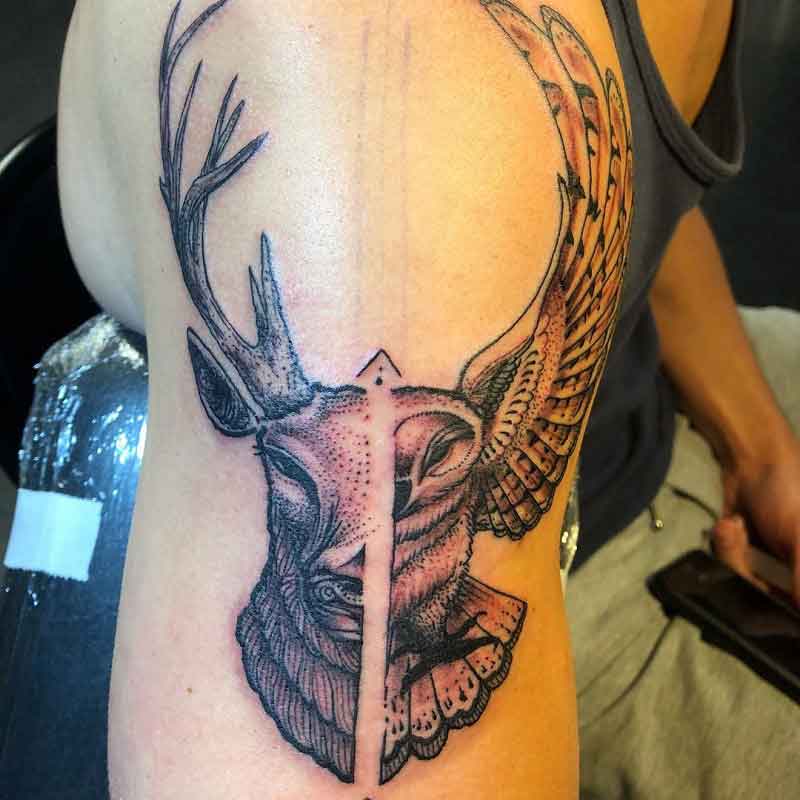 Scythian Deer Tattoo
61.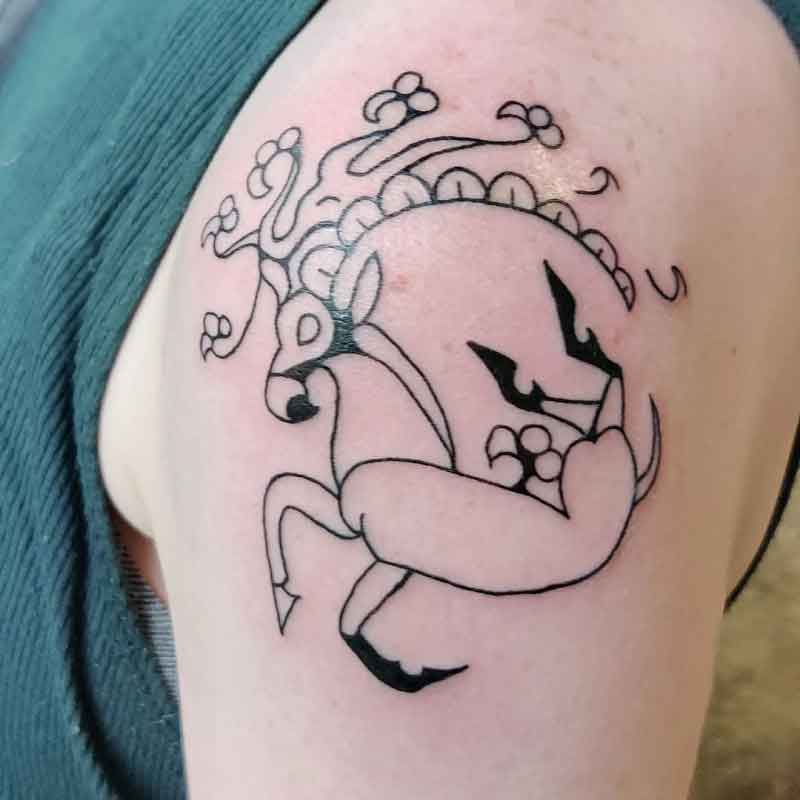 62.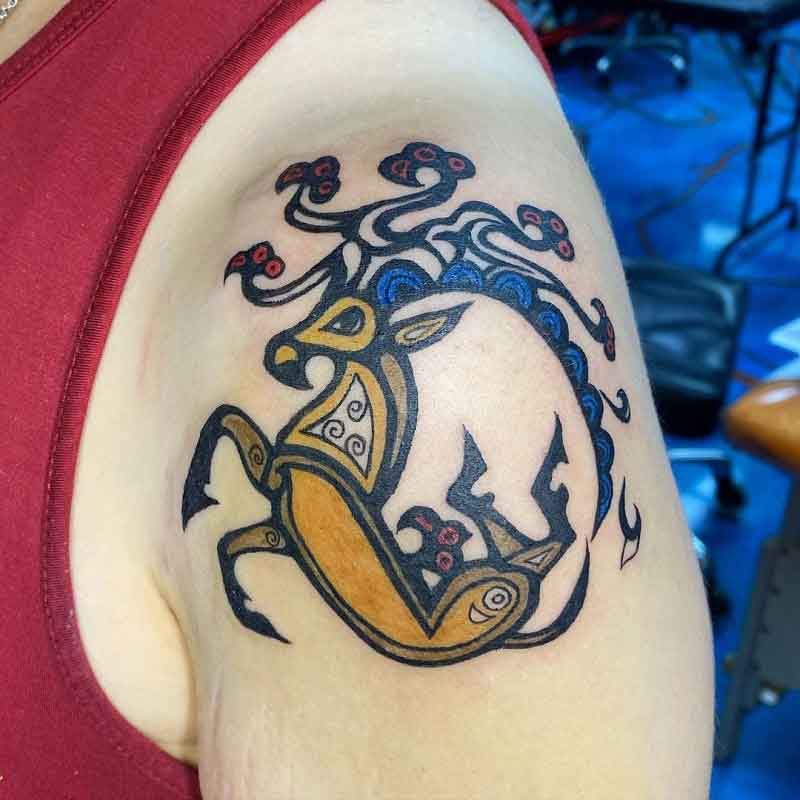 63.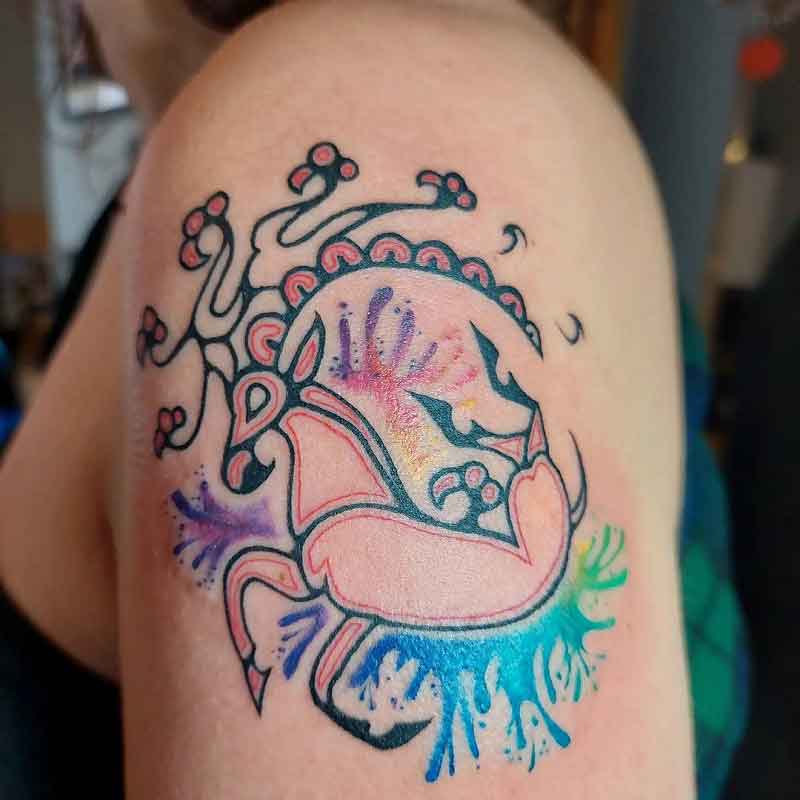 Shoulder Deer Tattoo
64.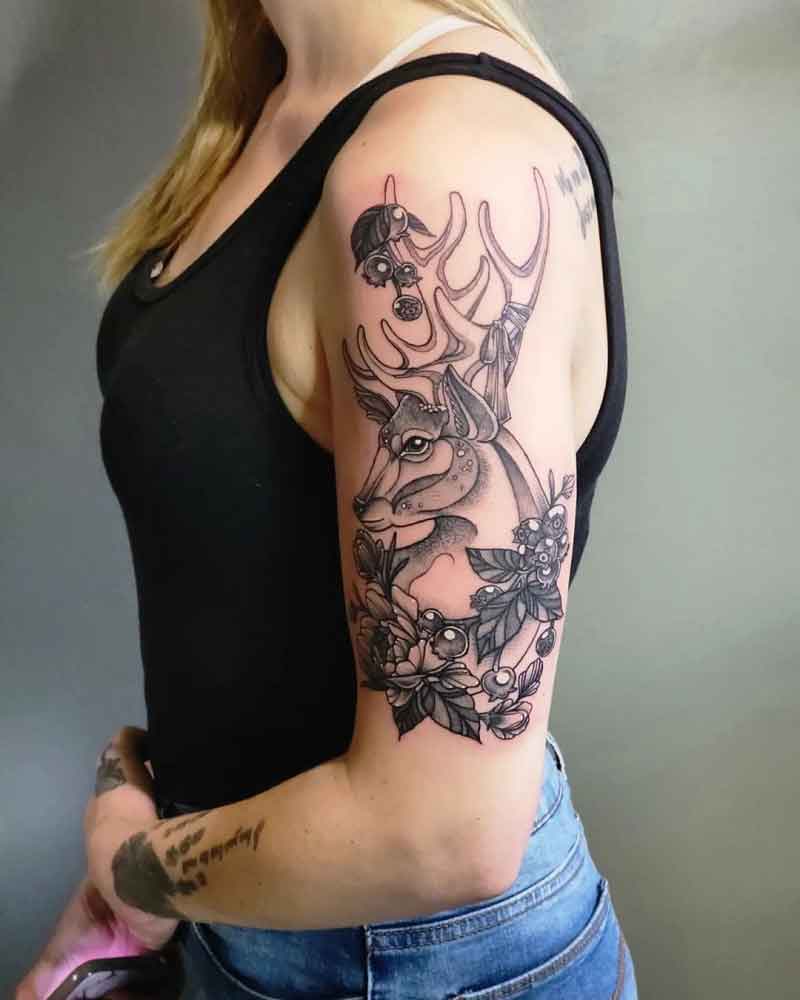 65.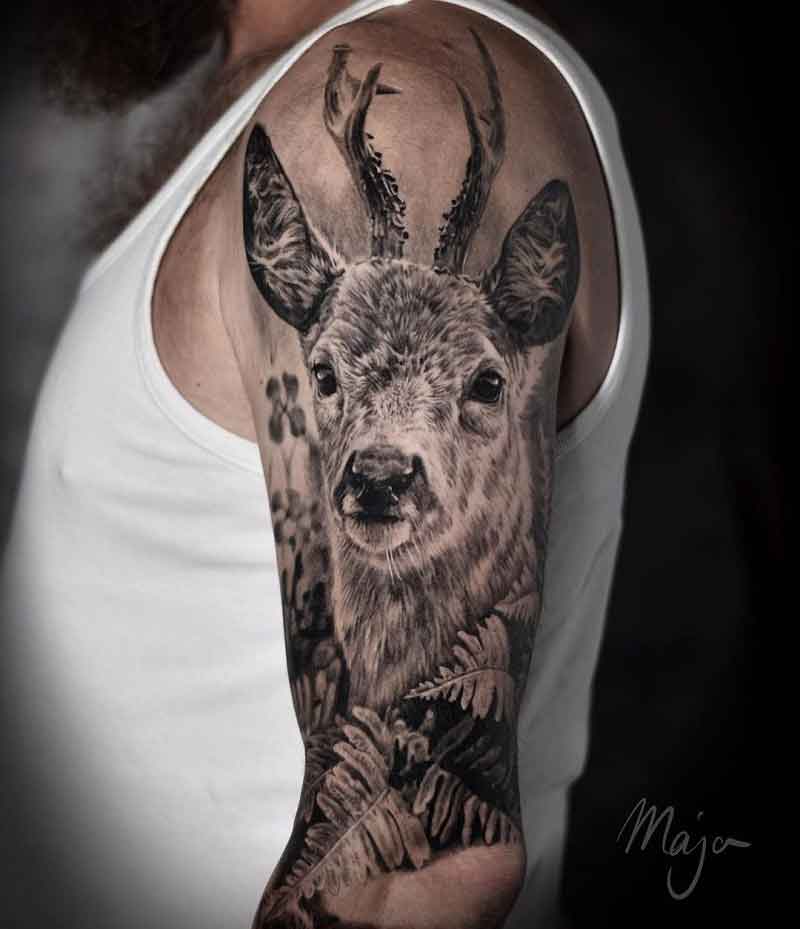 66.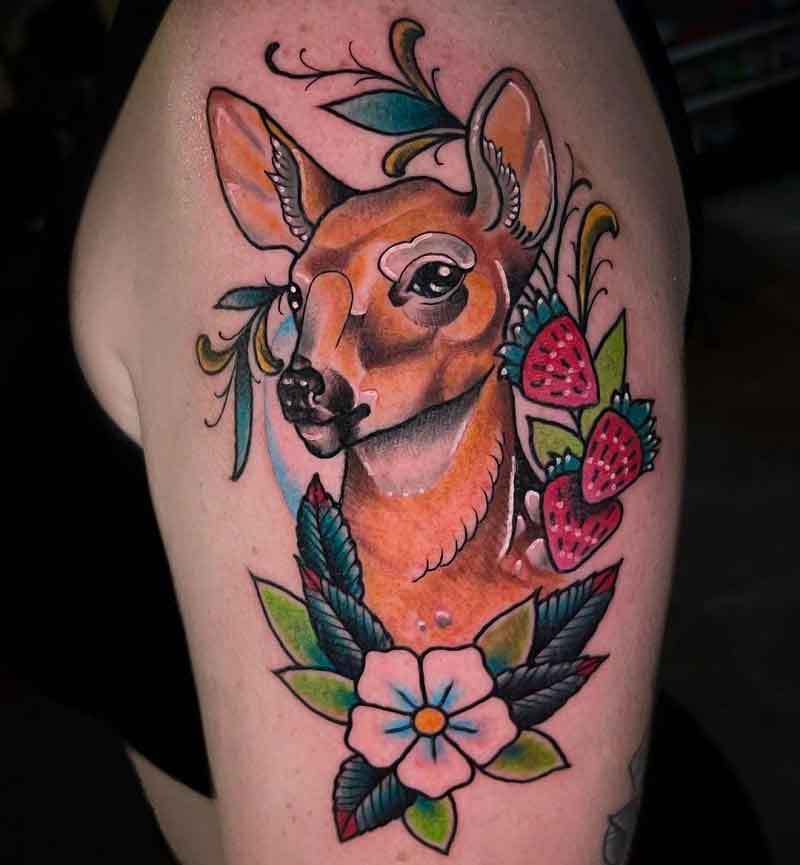 Skull Deer Tattoo
67.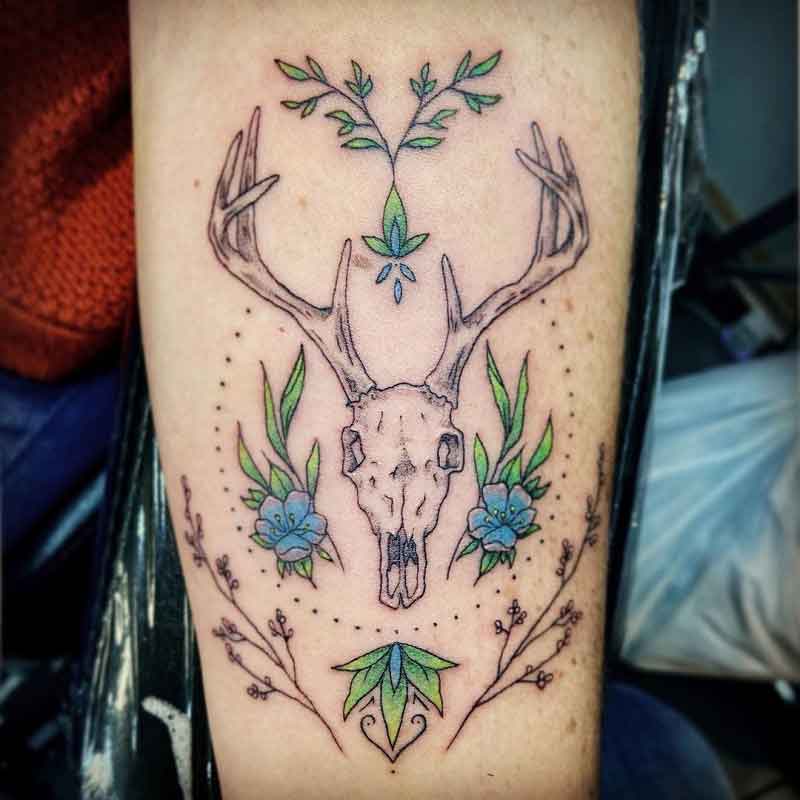 68.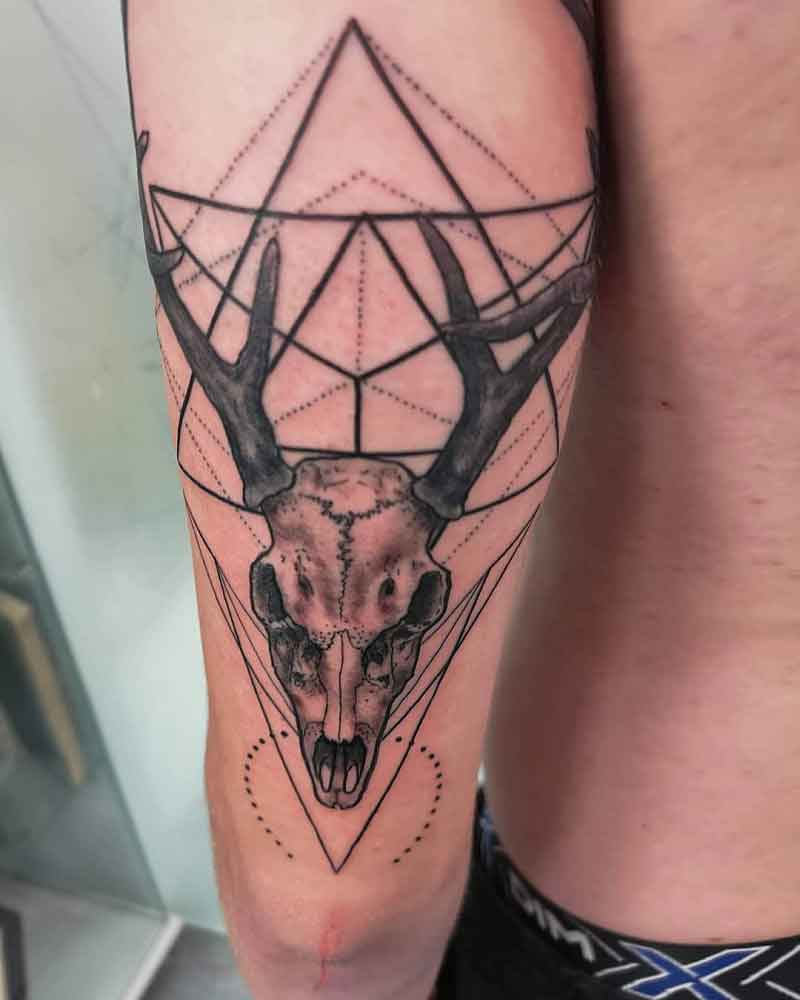 69.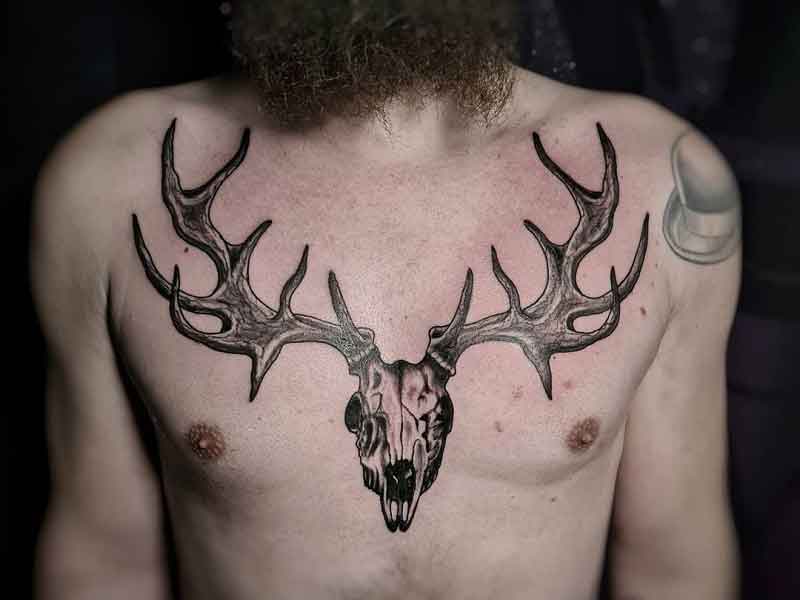 Stag Deer Tattoo
70.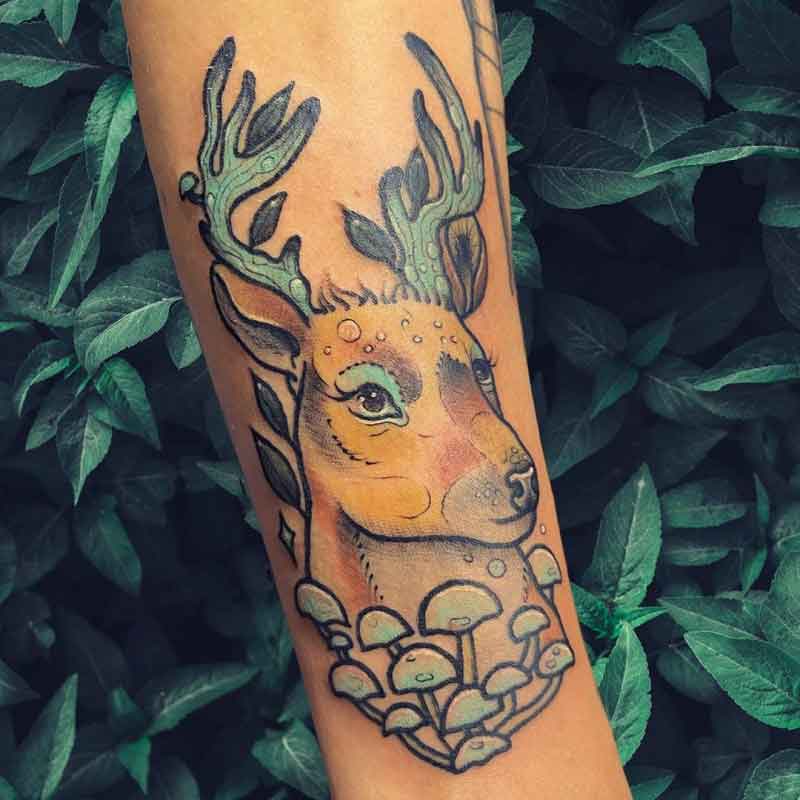 71.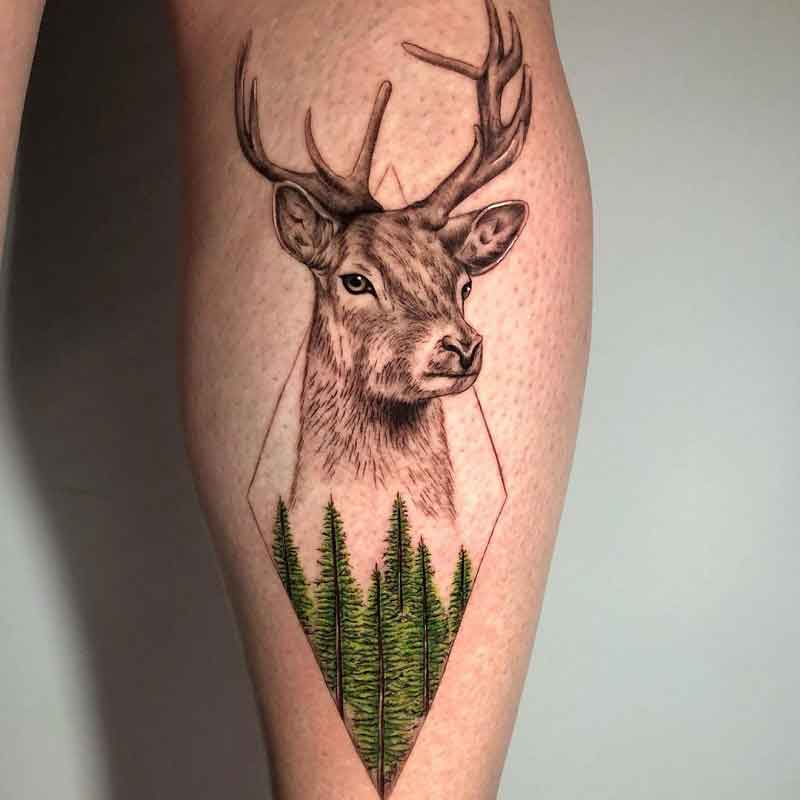 72.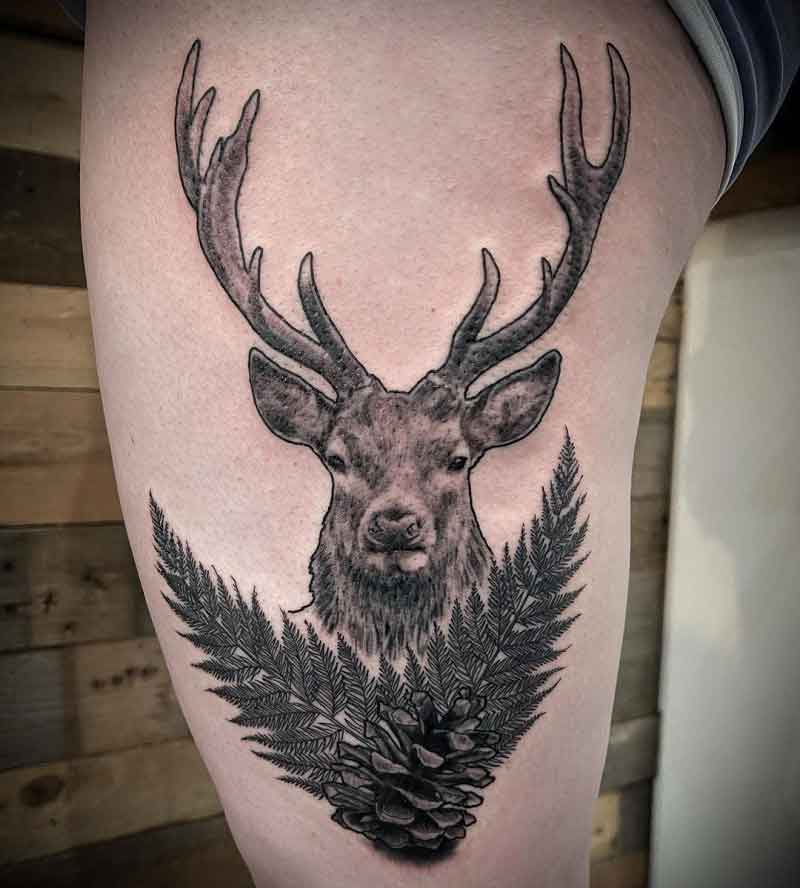 Vintage Deer Tattoo
73.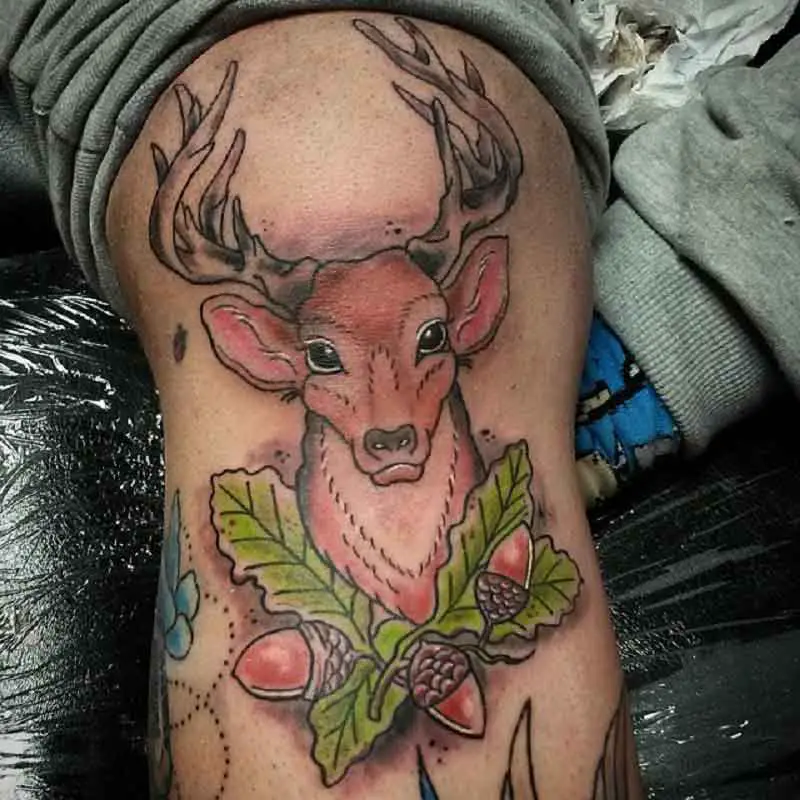 74.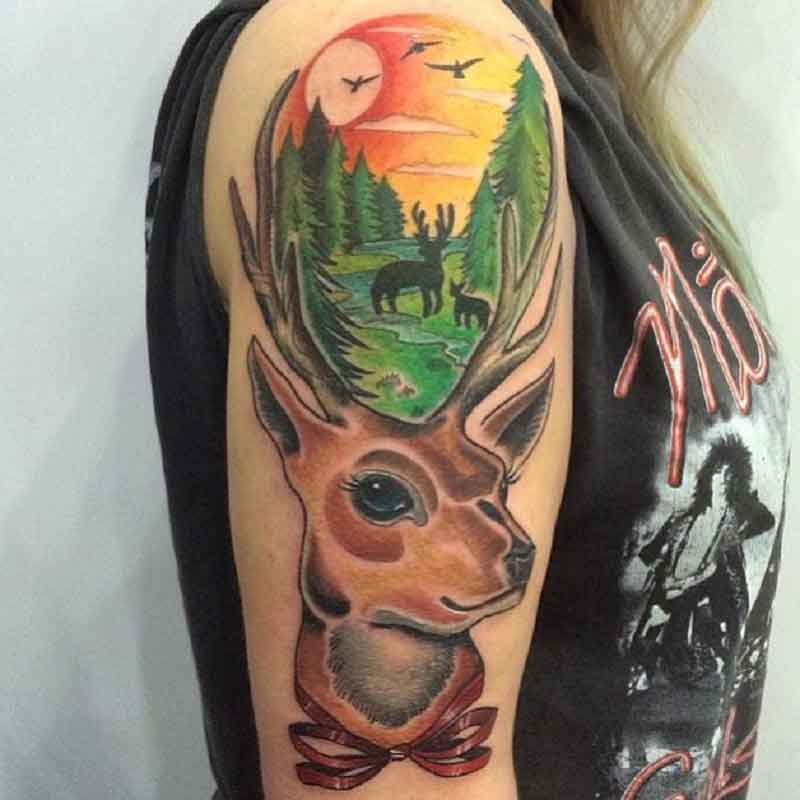 75.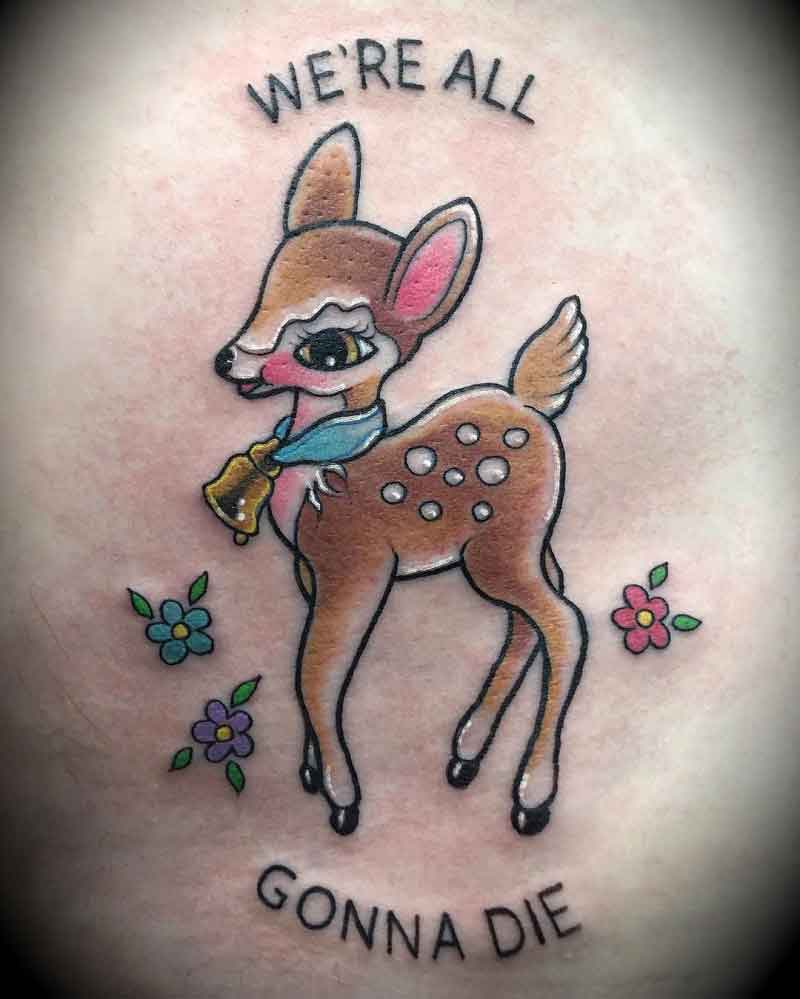 Wolf Deer Tattoo
76.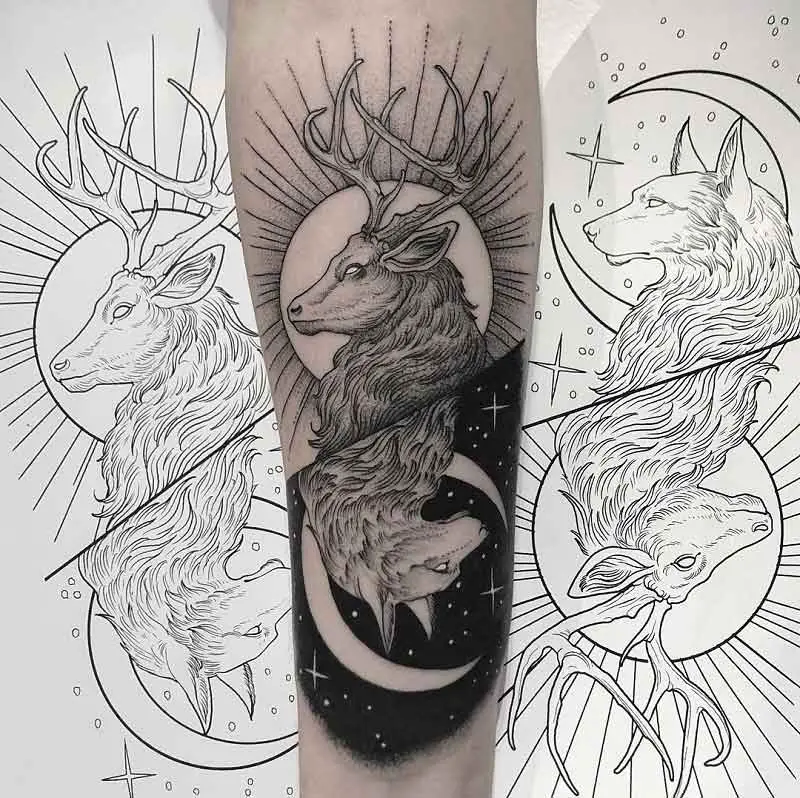 77.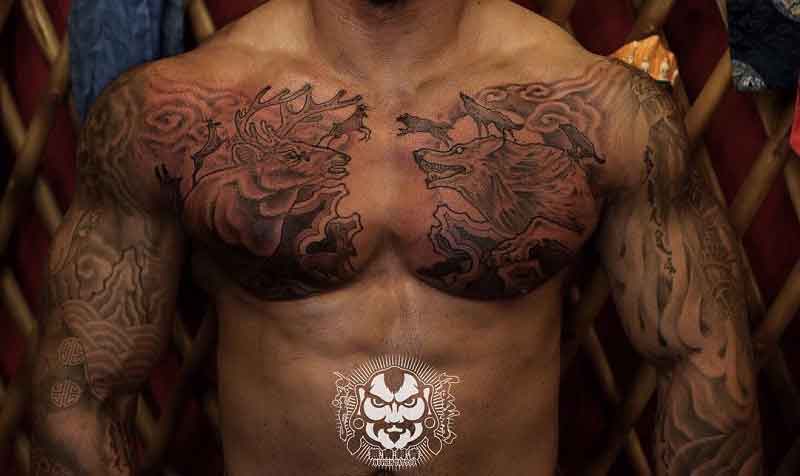 78.
Fighting Deer Tattoo
79.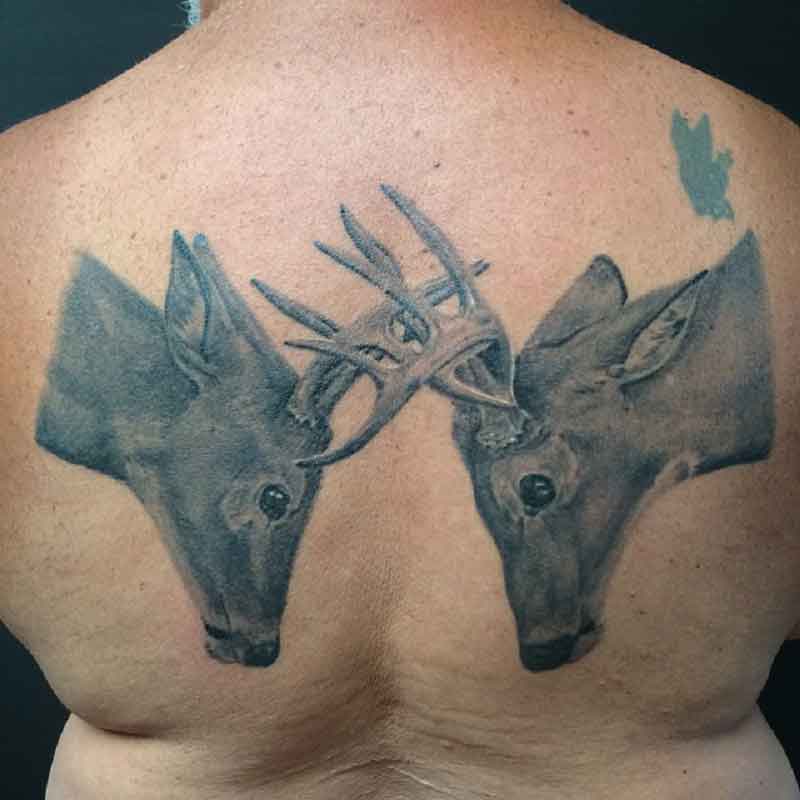 80.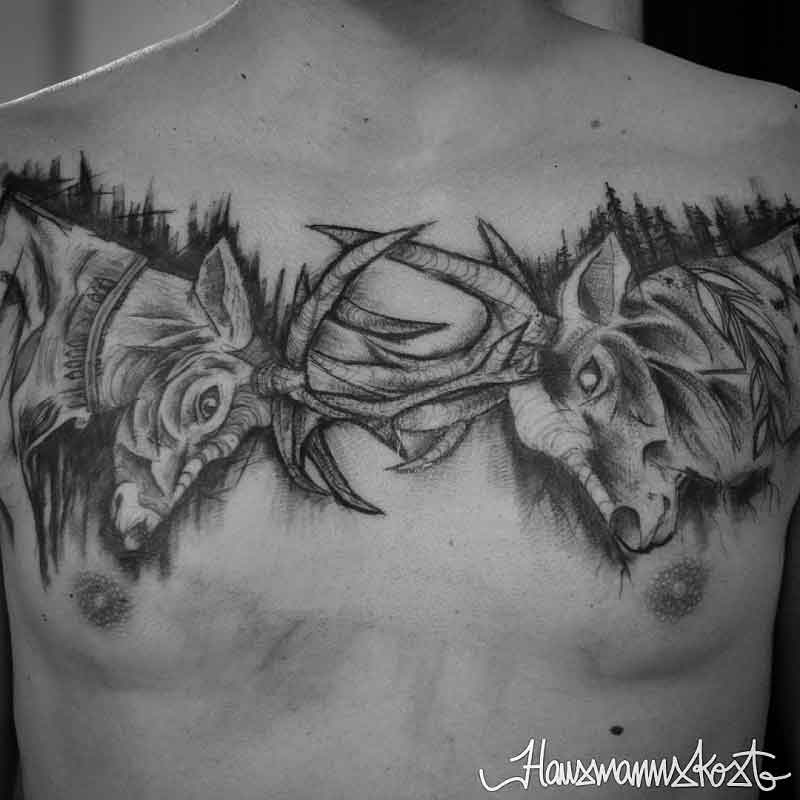 81.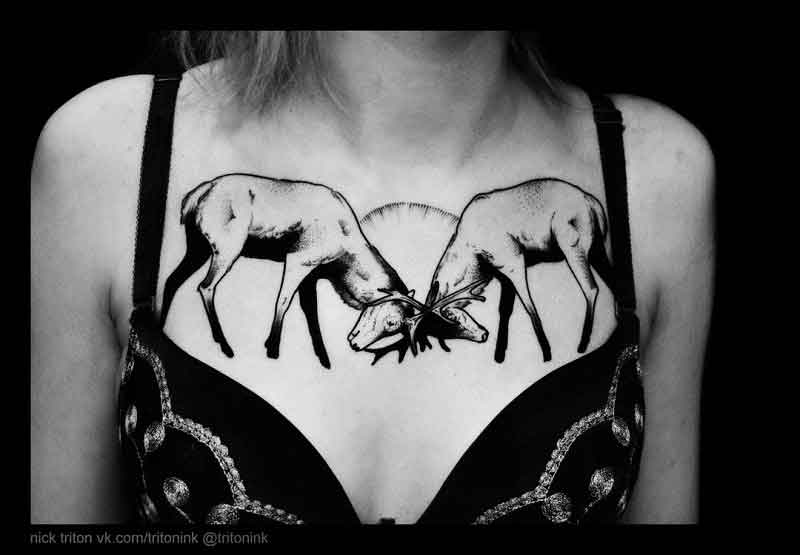 Floral Deer Tattoo
82.
83.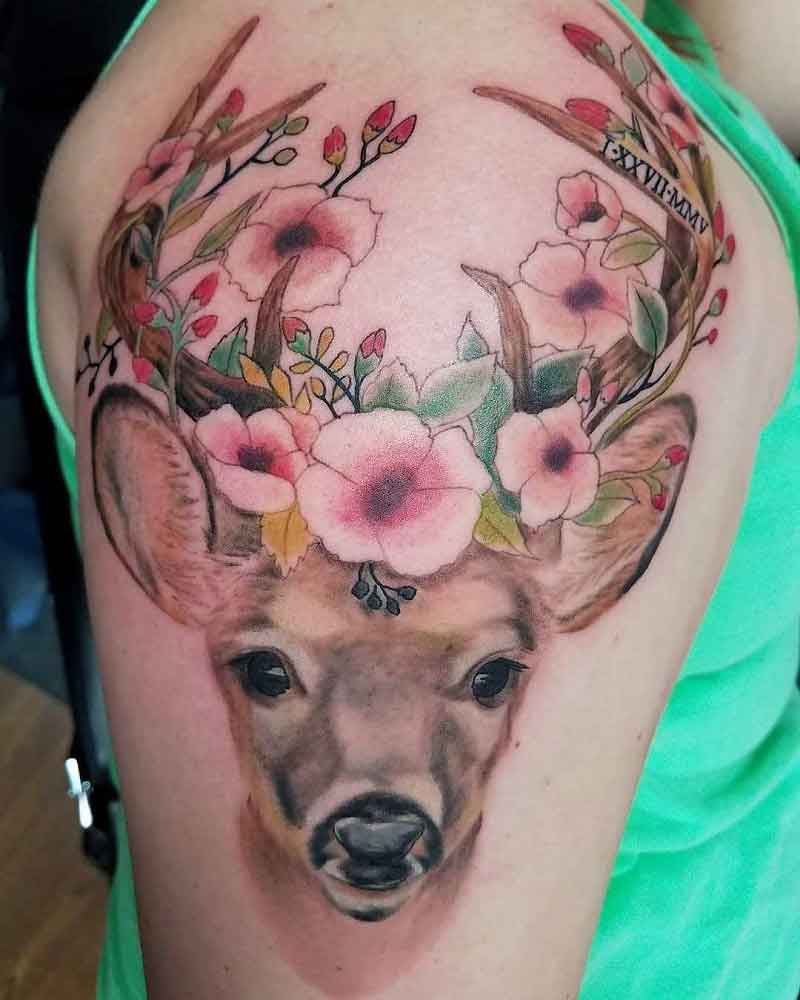 84.
Forest Deer Tattoo
85.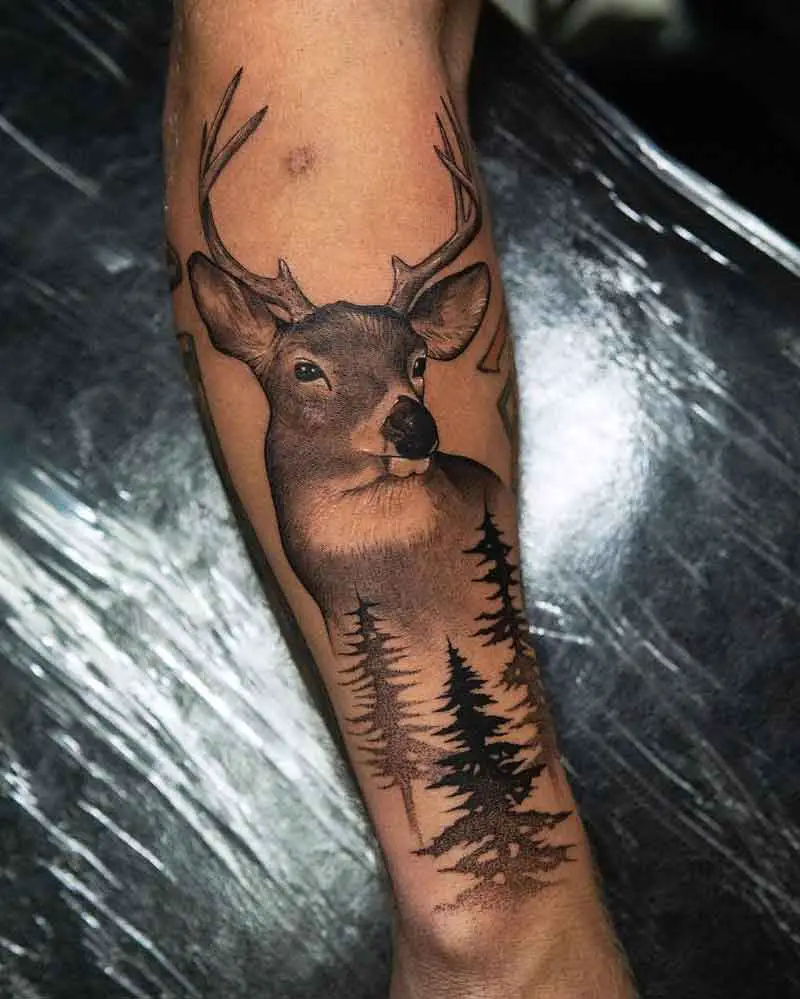 86.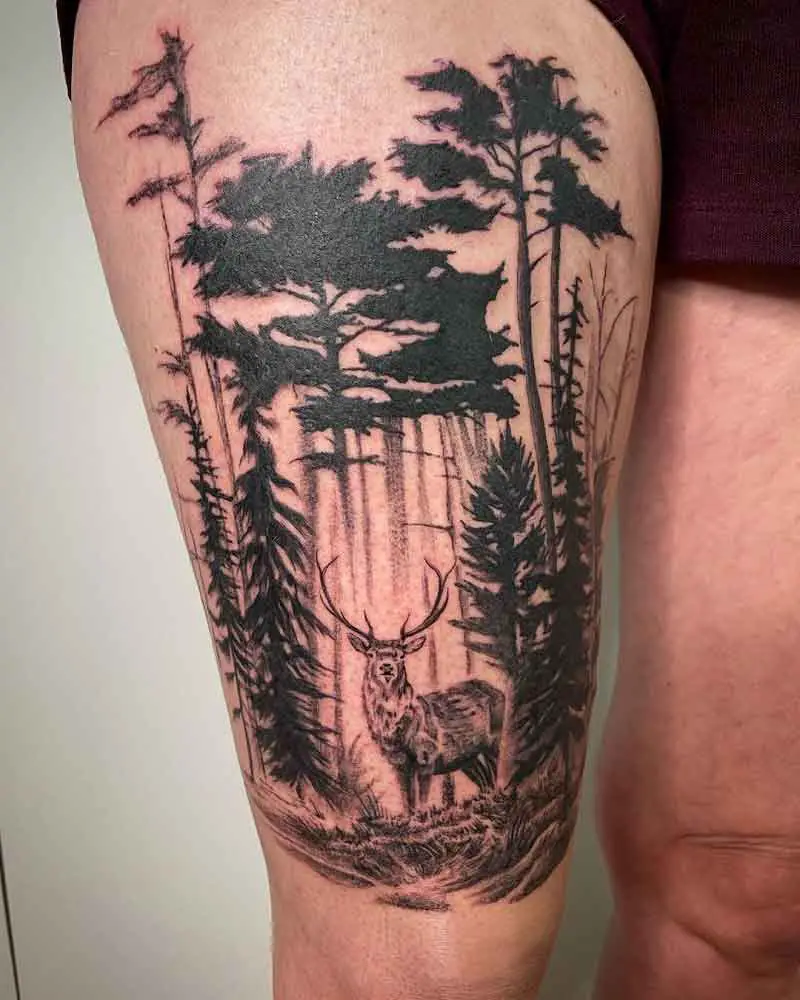 87.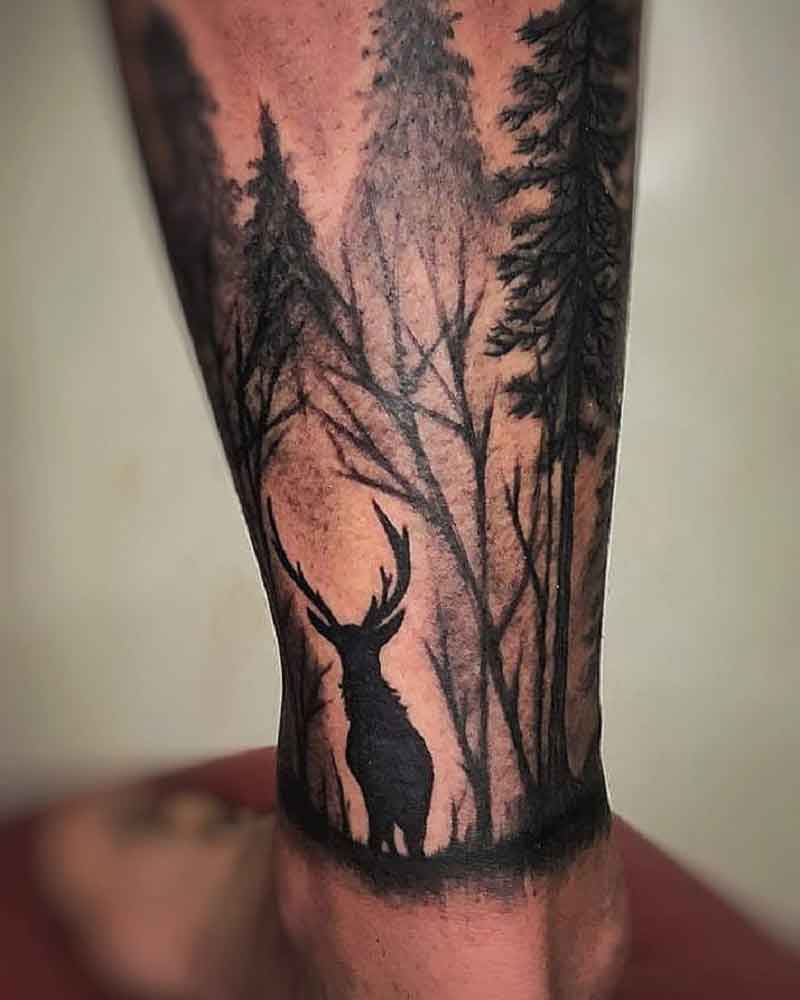 Hand Deer Tattoo
88.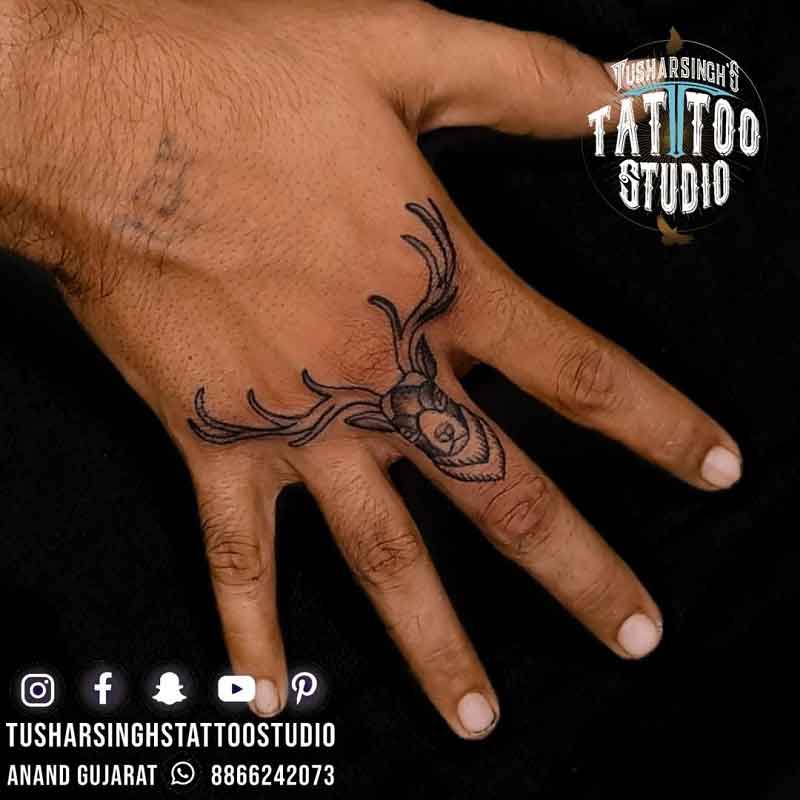 89.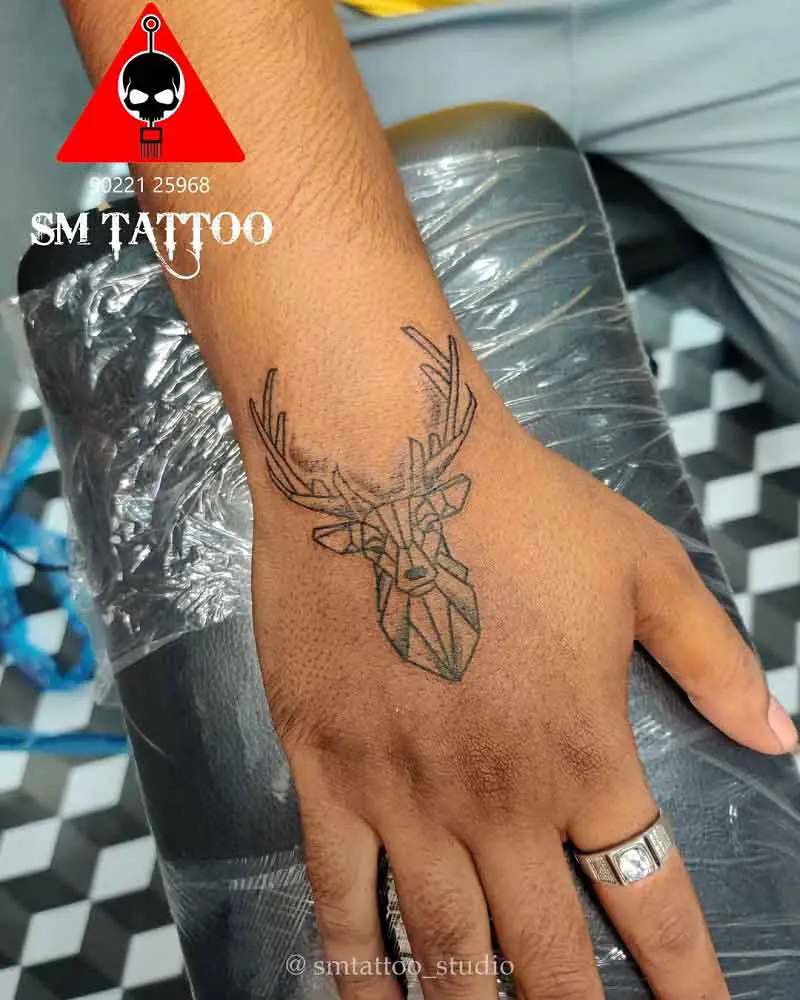 90.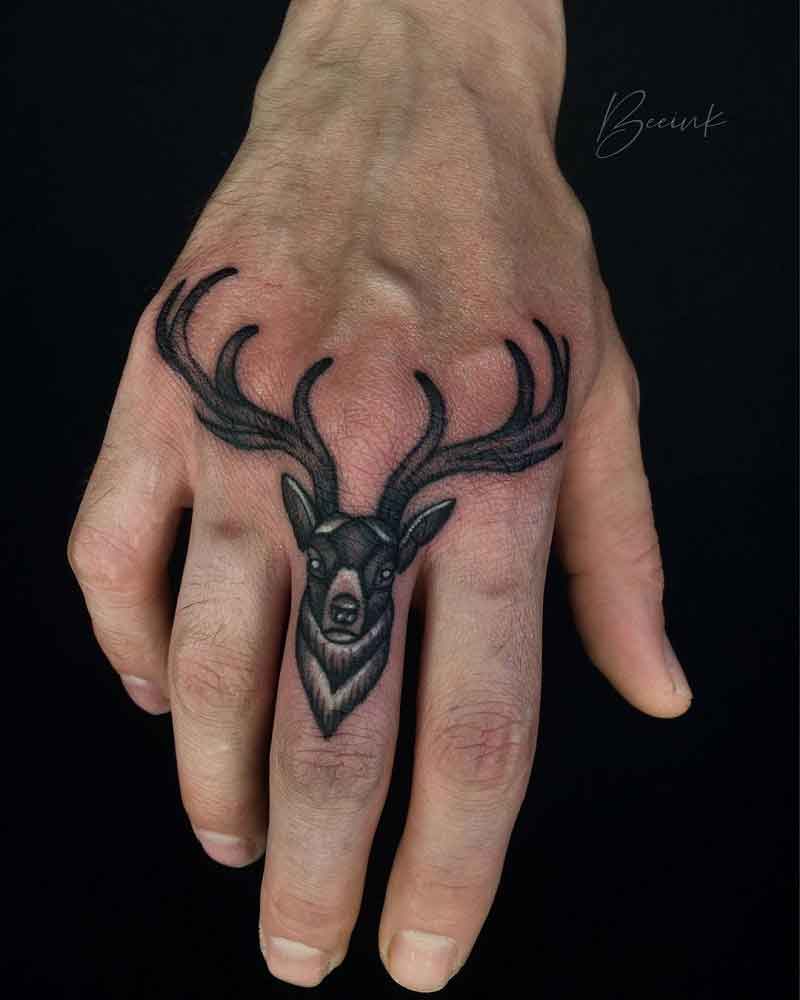 Hipster Deer Tattoo
91.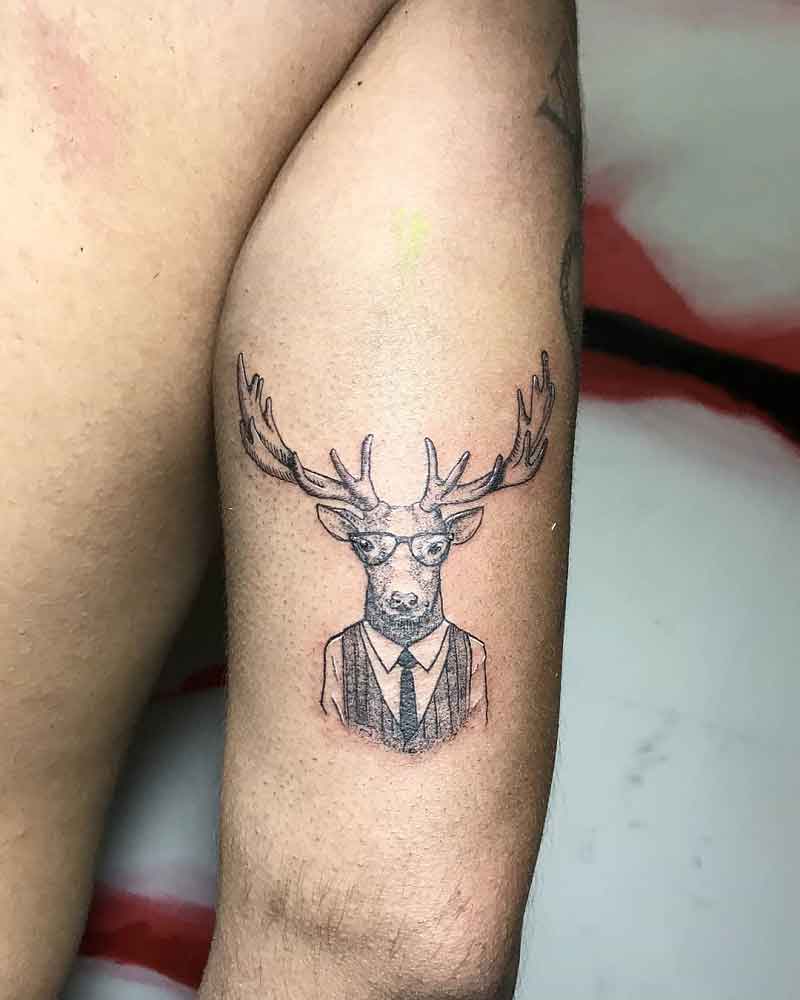 92.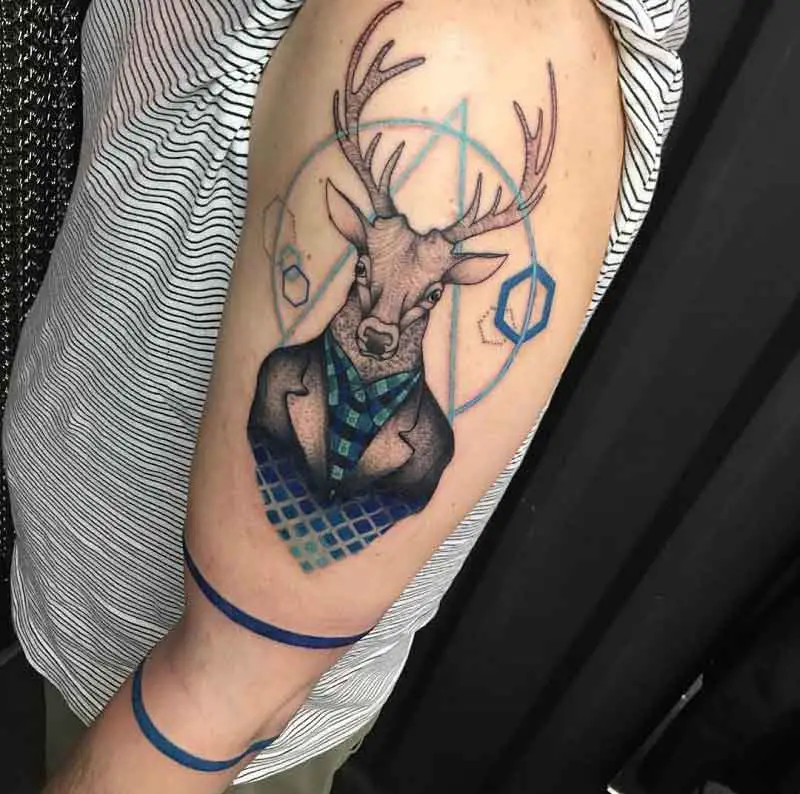 Jagermeister Deer Tattoo
93.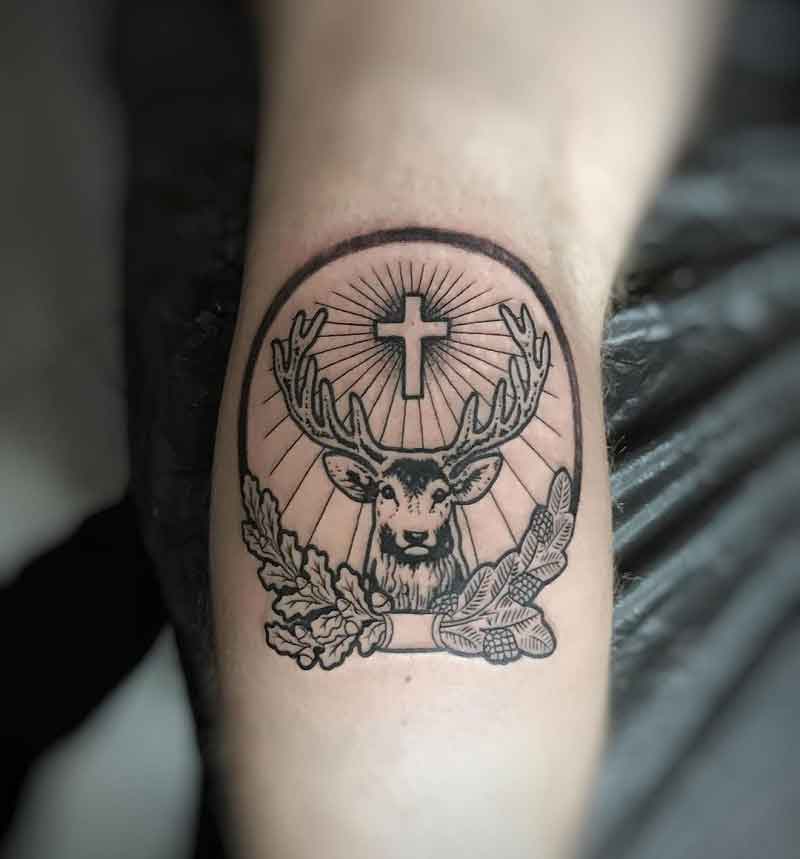 94.
95.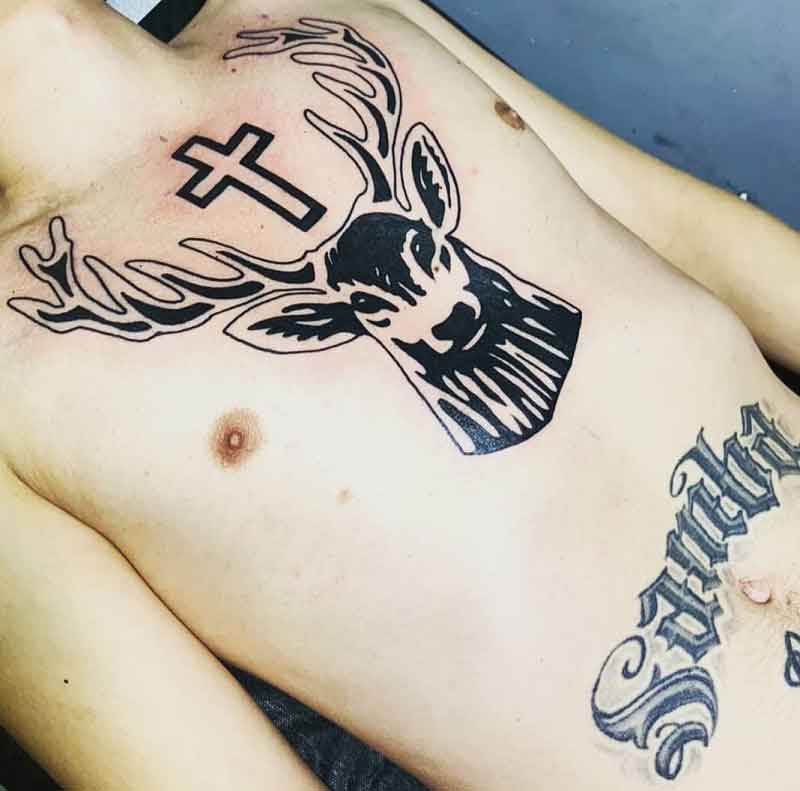 Japanese Deer Tattoo
96.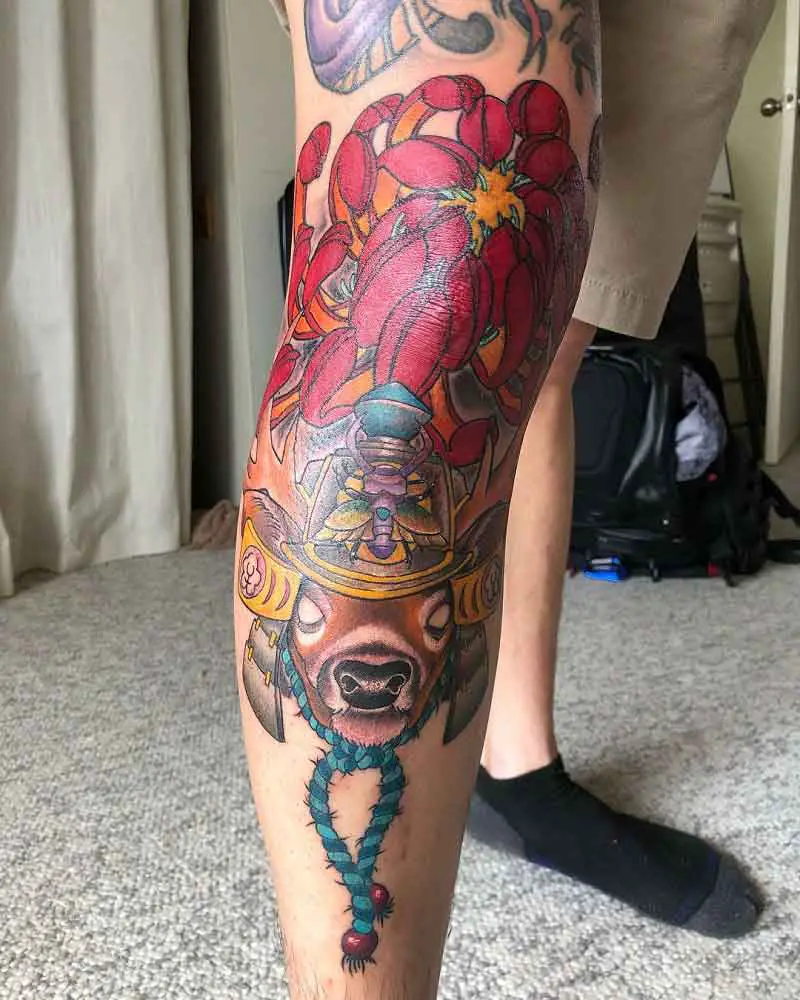 97.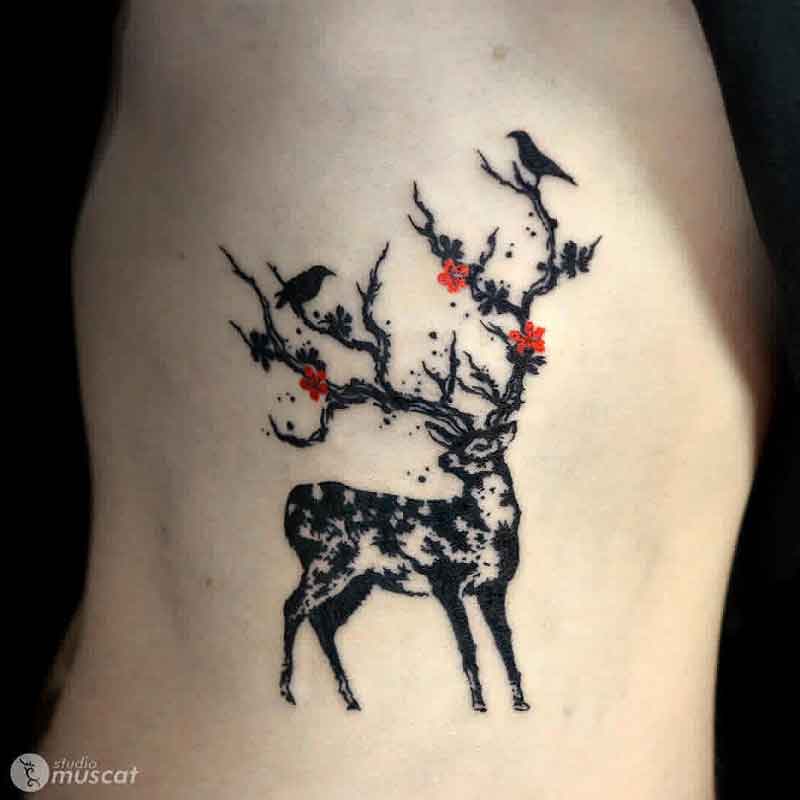 98.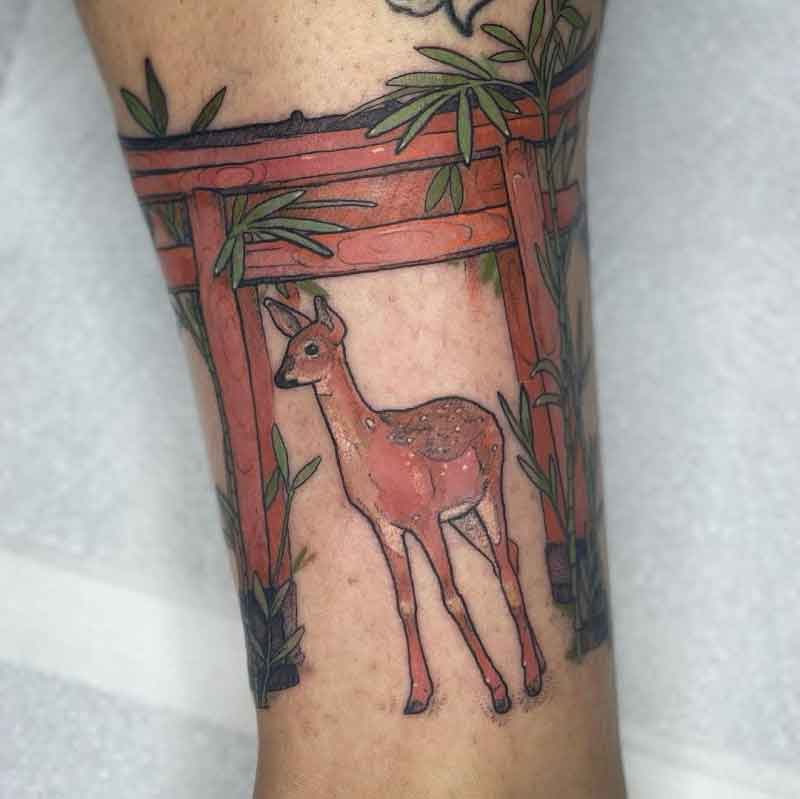 Mandala Deer Tattoo
99.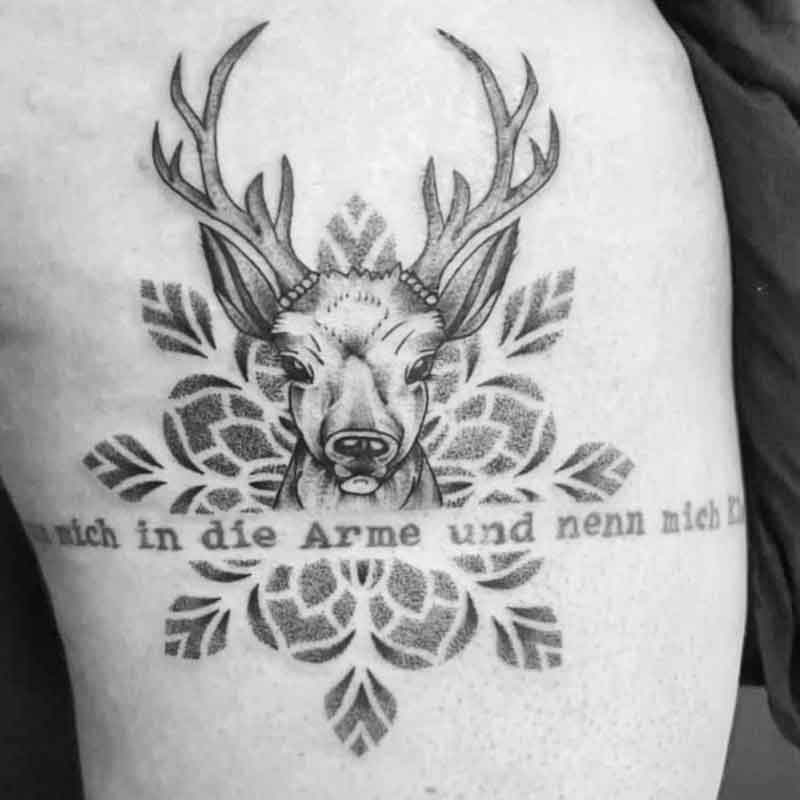 100.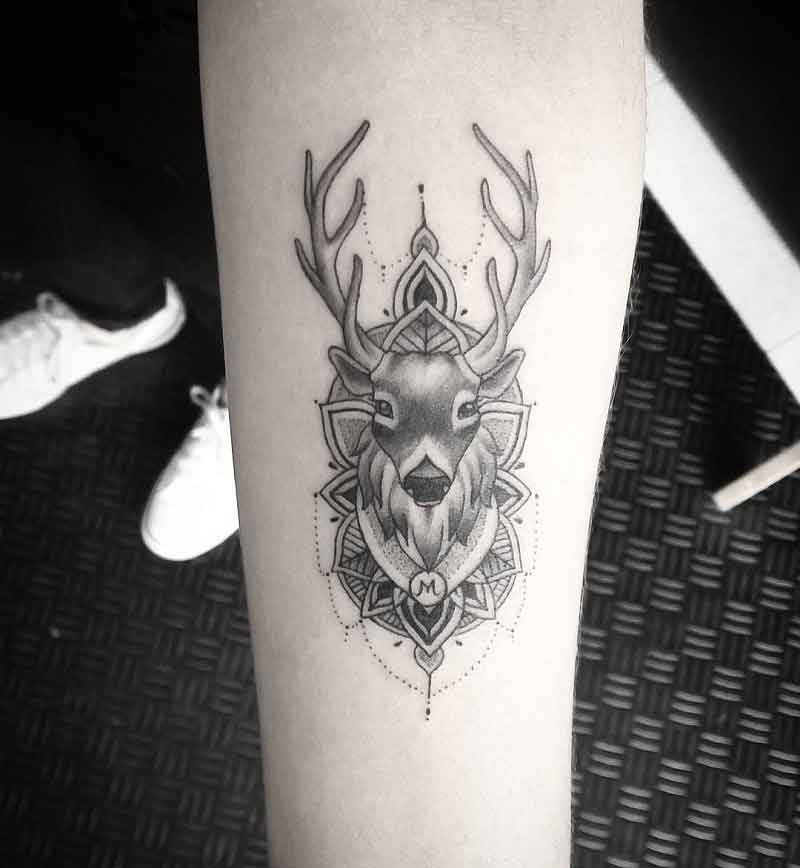 101.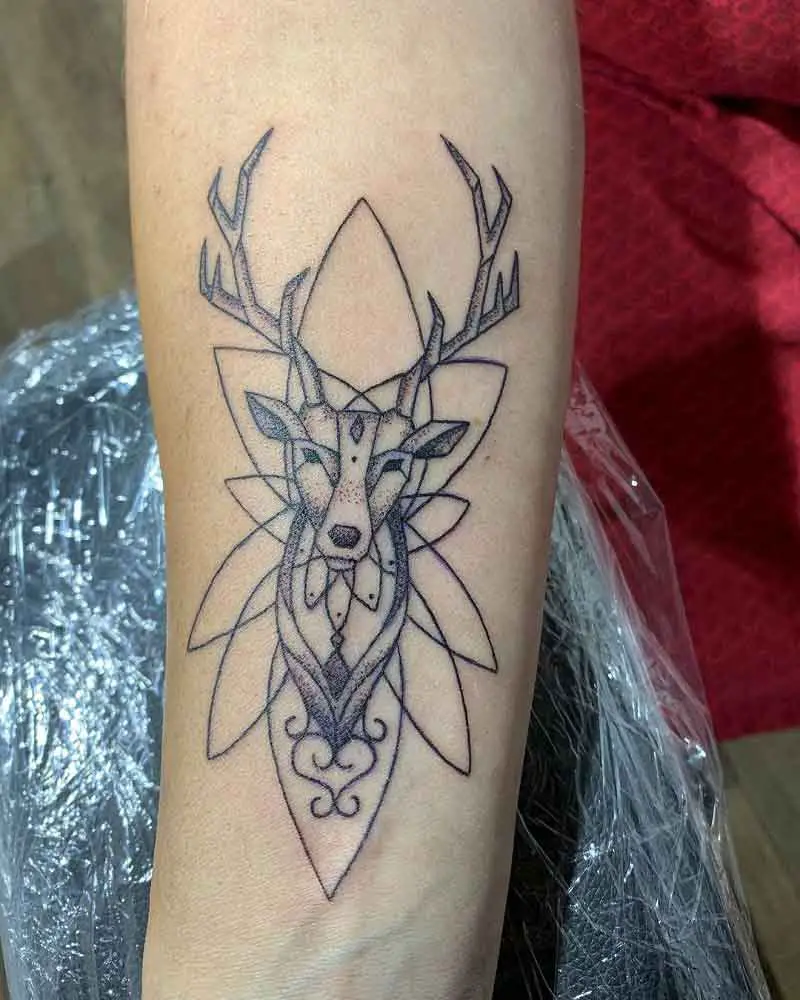 Nordic Deer Tattoo
102.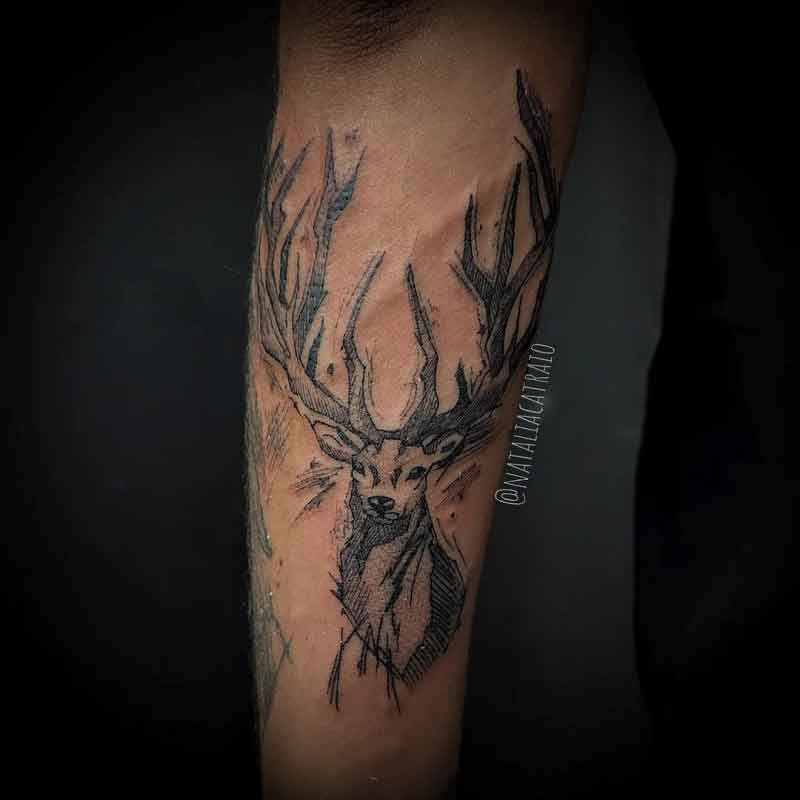 103.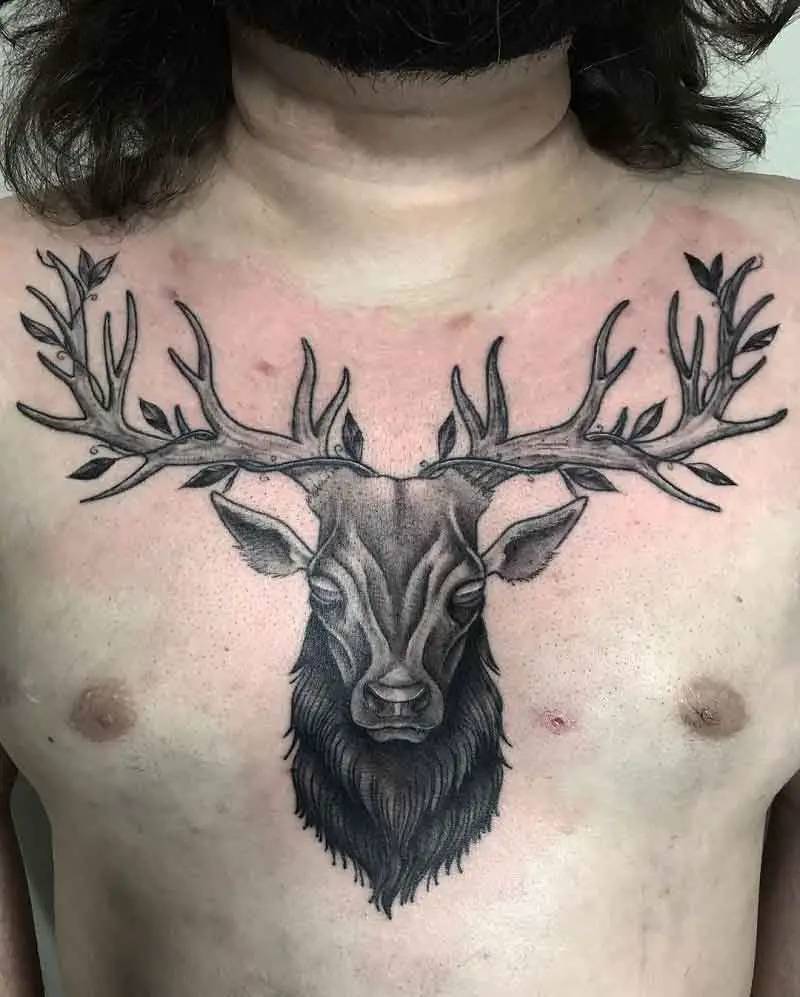 104.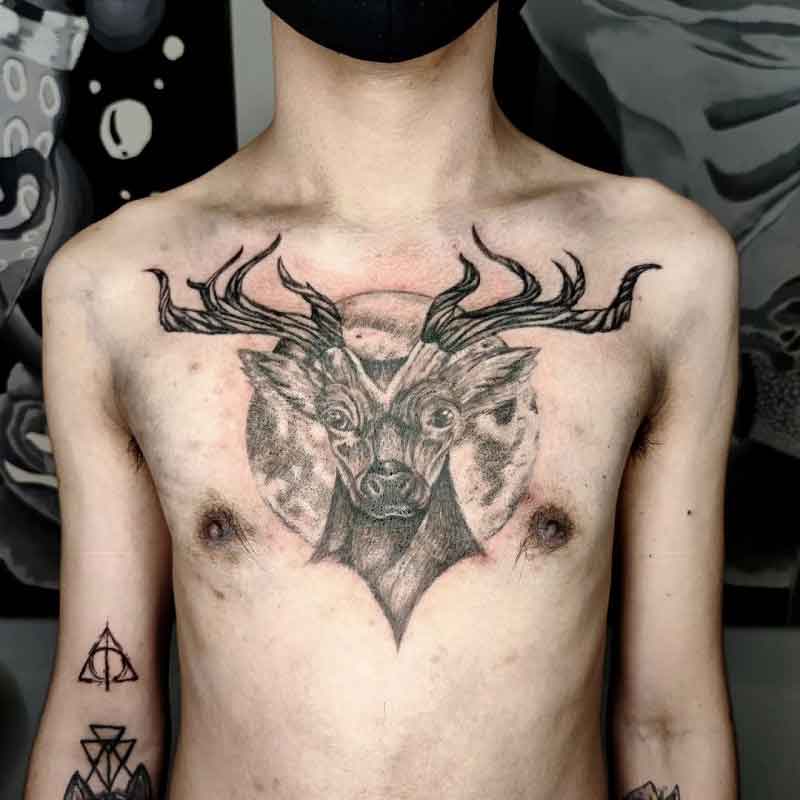 Conclusion
Deer are important to our beautiful nature and have been a great part of the hunting culture since ages. Whether you are in love with the animal or want a symbolization of hunting memories, deer tattoos are a great choice. Now that we are at the end of our tattoo tour, we hope that you have found the tattoo design you have been looking for.
Symbolize your inner feelings and aspects of life with the stunning designs of deer. So, go on and get the deer style you want as an expression of yourself. Enjoy the new look and do not forget to choose your artist wisely.
Frequently Asked Questions
What does deer tattoo symbolize?
Deer tattoos are a representation of spirituality, innocence, delicacy, gentleness, and so on. However, the meaning behind the tattoo changes based on culture and style.
What does deer skull mean?
The meaning behind the deer skull is deep and thoughtful. It is a symbolization of hunting traditions, spiritual healing, graceful life, and balance between life and death.
Where Should You Place Your Deer Tattoo?
You can place your deer tattoo wherever you like on your body. Ankle, wrist, arm, legs, and shoulders are the most common placements for the deer designs.