As the name suggests patchwork tattoos are small pieces of tattoos that are used to cover empty spaces on a larger tattoo piece. Usually, a lot of small tattoos are combined together to make a more meaning full piece.
These tattoos play a certain role in covering empty spaces. But recently they have gained popularity as a separate style of their own. Nowadays, these small tattoos are combined together and used to create a new style of tattoo.
Separately they don't represent anything special but when combined they can convey many meanings and messages. They come in all shapes and sizes.
In this article, we'll go through what these patchwork tattoos mean, what they represent, the different styles of these tattoos, etc.
Patchwork Tattoos Design and Meaning
Patchwork tattoos don't mean anything specifically of their own. They are used to express messages with smaller elements. Those smaller elements make up the entire tattoo and that tattoo is used to spread a message or meaning. It can mean anything from a special location or place to one person's beliefs and visions. Sometimes they are also used as a way to cover up empty spaces on a tattoo sleeve. in other cases, patchwork tattoos are literally given a look as if they were knitted on a piece of clothing.
1. Honey Seeker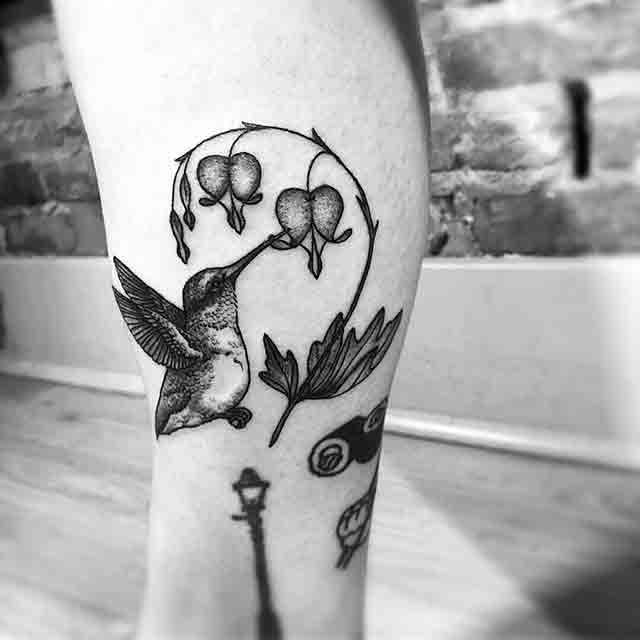 A patchwork tattoo was created with a small bird a branch with few flowers and a streetlamp on the bottom. This indicates the urban areas and the search for food in order to survive. Even though there isn't a guarantee that there'll be something the bird still keeps looking.
2. Drowning Letter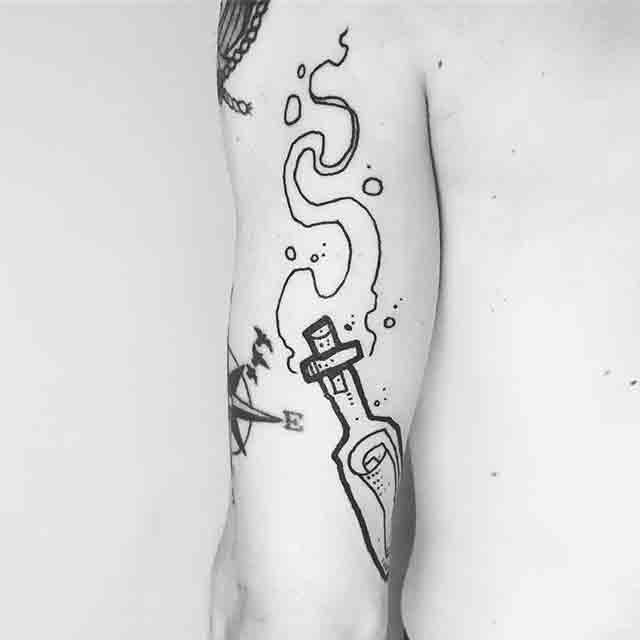 A bottle that has a message written by someone can be seen drowning in the deep oceans. It metaphors the hopes of the sender which is most likely to drown as well as time passes. A great space filler tattoo with a deeper meaning.
3. Deadly fruits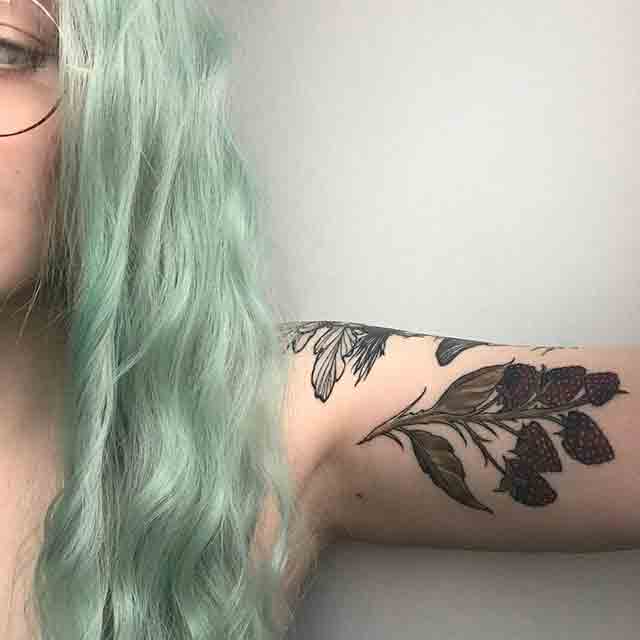 A small piece of her arm is covered by a few strawberries that are on a tree branch. The colors of the berries are dark in color. It is used to describe the fact that even though they look familiar they don't have to be good.
4. Venomous Treasure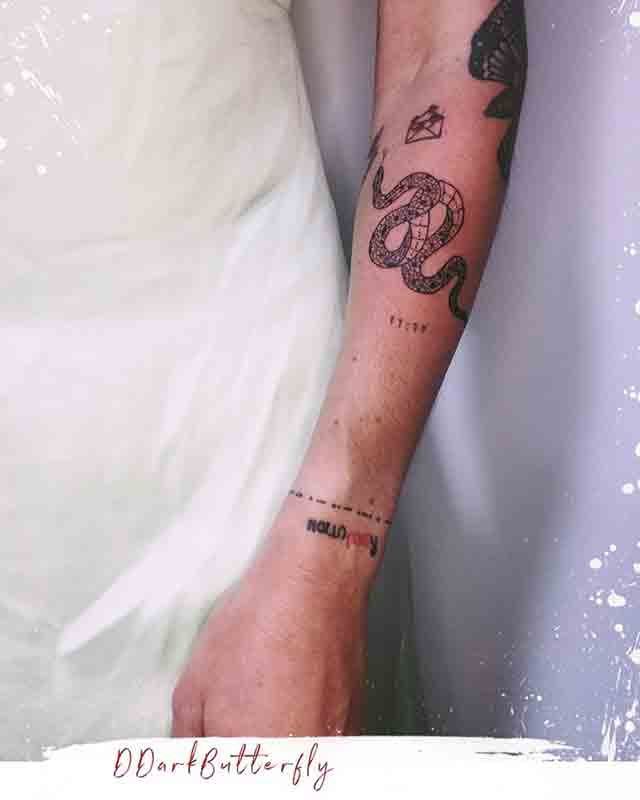 A diamond, two snakes on both sides of the diamond. Totally different elements but still they have formed a piece that represents greed and danger. The diamond is at the center of the snakes and anyone who has greed will most likely be bitten by them.
5. Lazy Lifestyle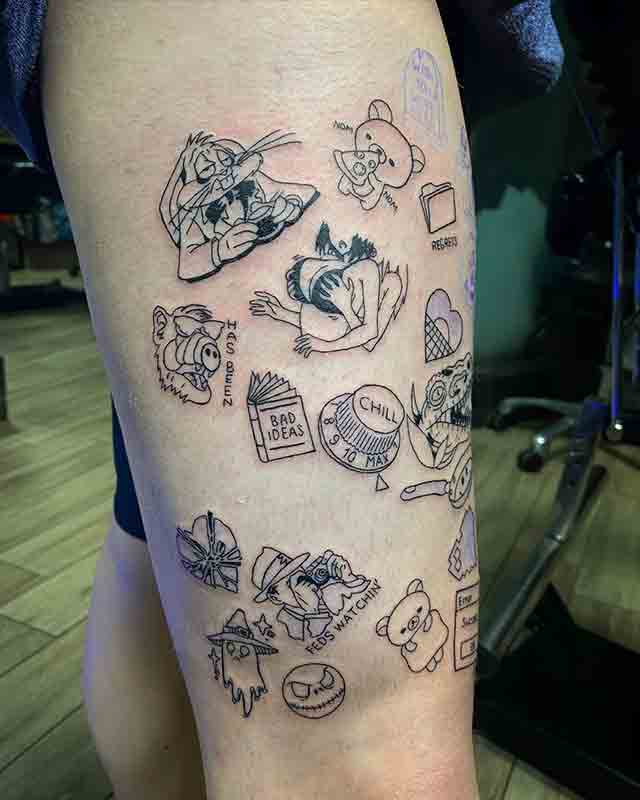 A tattoo of someone who is living a pathetic lifestyle. Laziness, bad ideas, and lusts are a few of the elements that suggest that the one who has this has gone through a very demotivating time.
6. Teenage Fantasy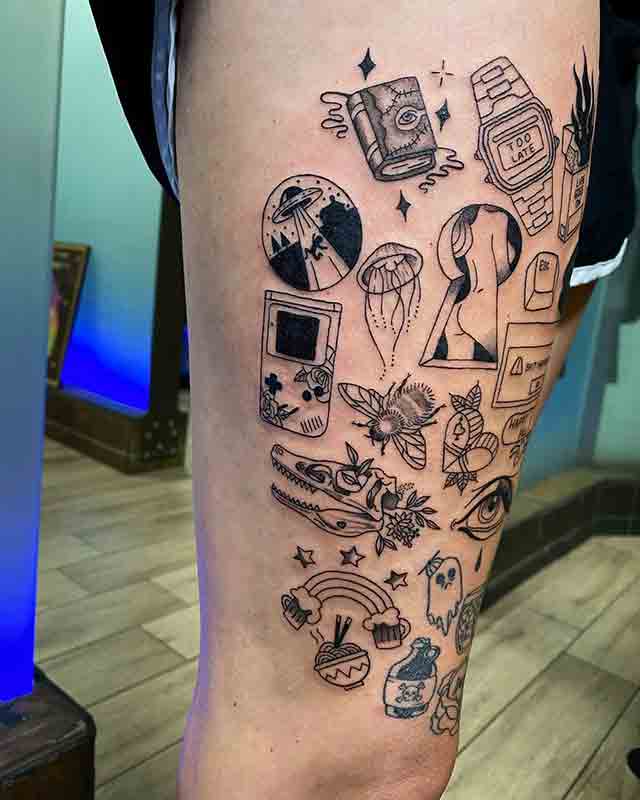 A single tattoo with video games, being late,  food, alien abduction pervertedness, etc. A pure representation of a typical teenager's life.  This tattoo describes their life in a simple yet bold manner.
7. Cartoon and Prehistoric Times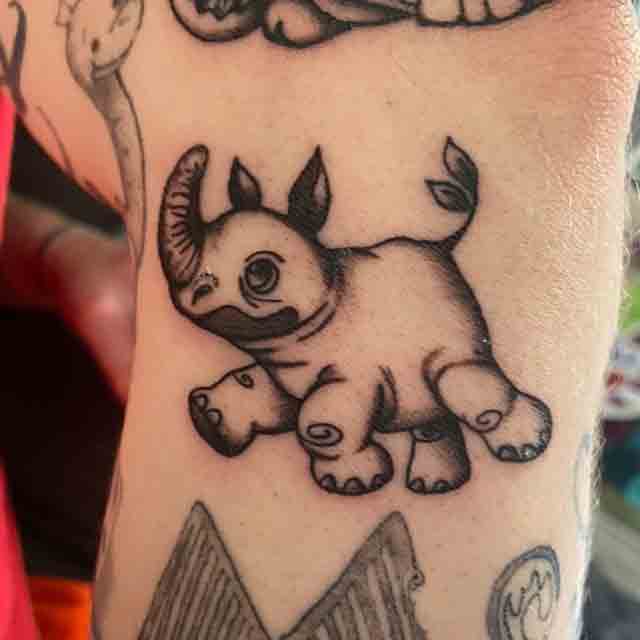 A friendly dinosaur with a tail that looks like a tree branch is floating up over the mountains and see. There is also another cartoonish figure of a baby dinosaur with a long neck. An imaginary situation by a small kid perhaps.
8. Shelled Buddies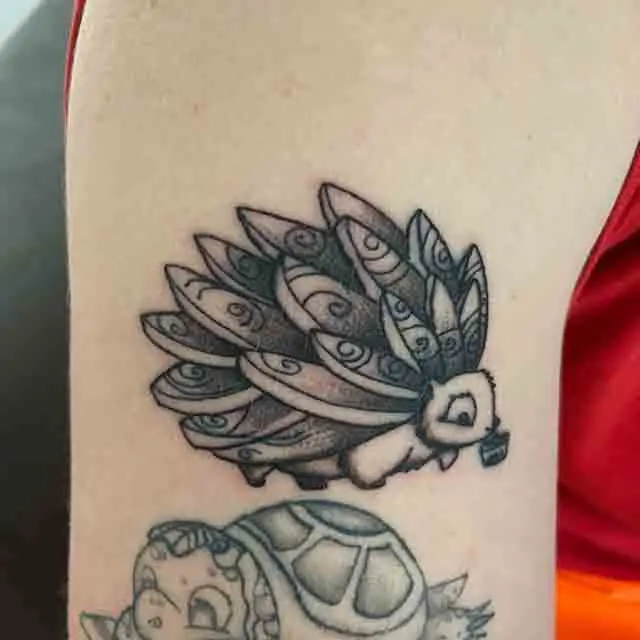 Both of the creatures in this men's patchwork tattoo are heavily shielded by a strong outer layer. But they don't look happy for some reason. Both of their faces are dull. It carries the message that although you might be similar looking that doesn't mean that you will have the same views on the inside.
9. The Match Maker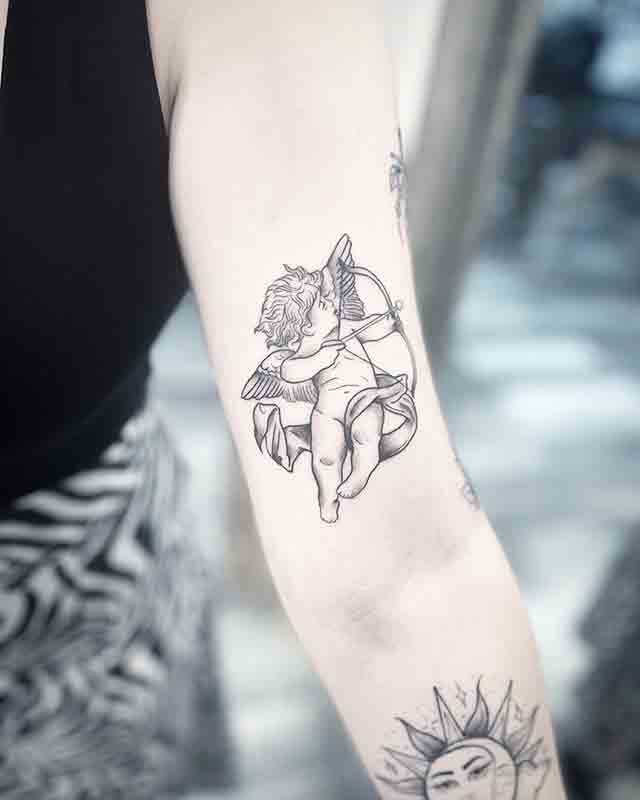 This phenomenal tattoo is used to cover the empty space between the arms. The matchmaker cupid is drawn with a lot of details. He is pointing to something. There is also a sun at the bottom. A beautiful way to cover vacant spaces.
10. Black Panther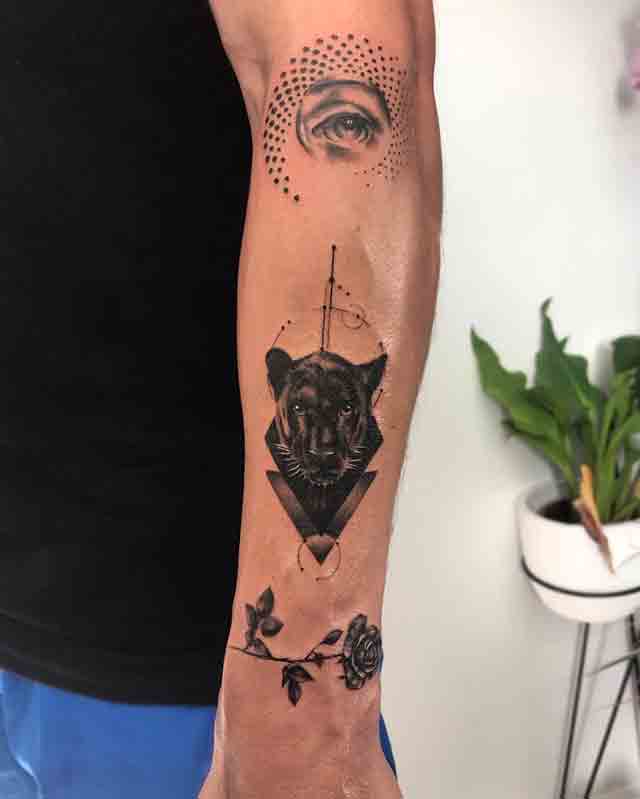 A black panther head is drawn over a triangle and diamond-shaped structure. A Rose in dark colors is also there lying diagonally at the bottom. The panther represents power and fear. a good choice for the upper side of the hand.
11. Distorted Reality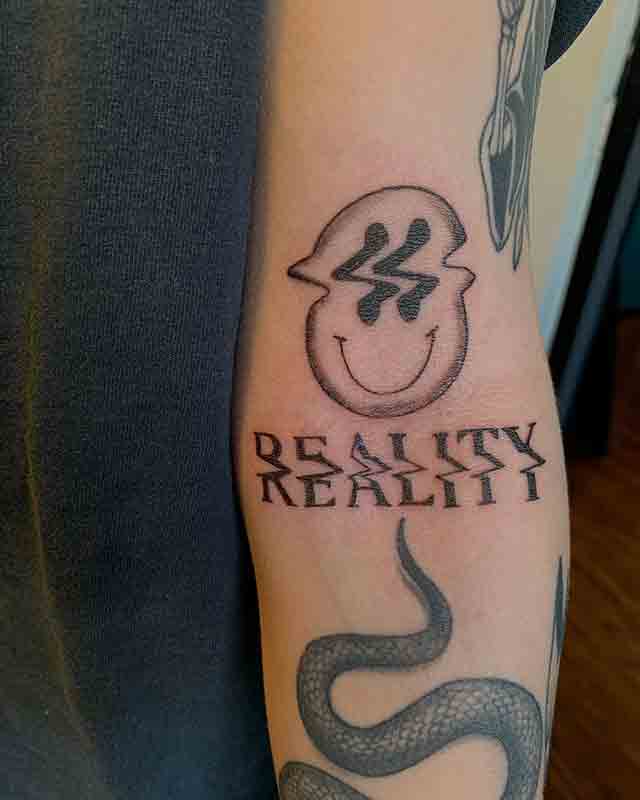 There is a smiling face on top of the word reality. A black snake can also be seen at the bottom. The word reality itself is distorted. It means that the person is smiling but that isn't the real picture of his mind.
12. Dark Witcher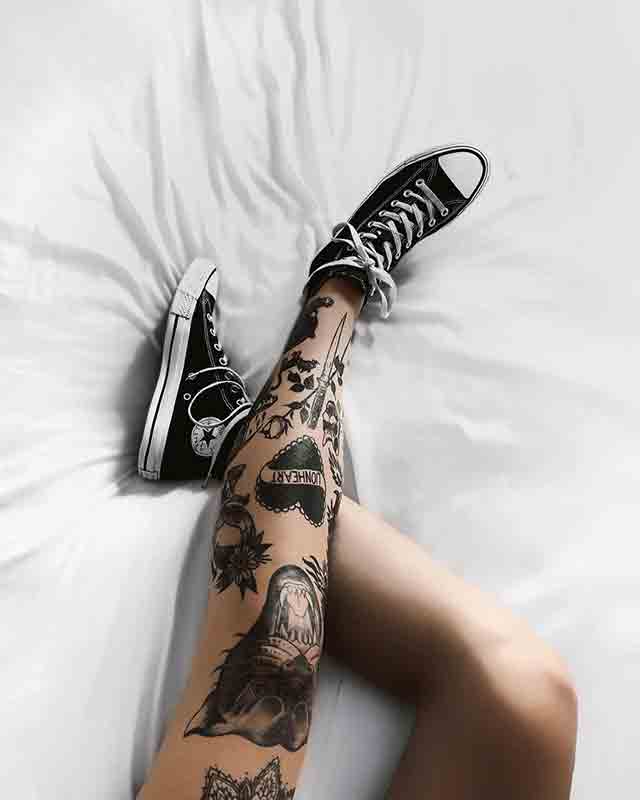 A patchwork tattoo on a leg. The main attraction is the Heat symbol and the witch at the top. The knife on the bottom of the heart symbol suggests that the witch is planning to destroy someone's heart with her evil plans.
13. Cryptic Cats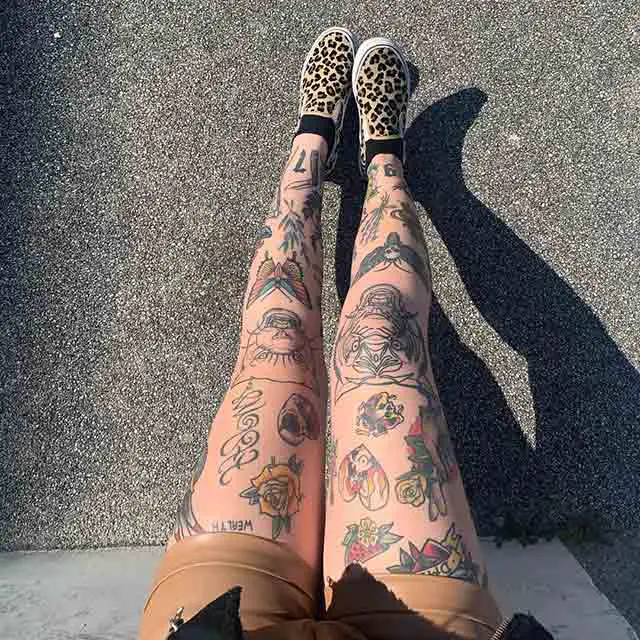 A pair of tattoos on a women's leg. Both of her legs are covered with small tattoos but they don't specifically mean anything. There are a lot of pieces like a cat's head, butterfly, a butterfly with skull, love signs, etc. It's a total mess and the beauty is the mess itself.
14. Self Fantasy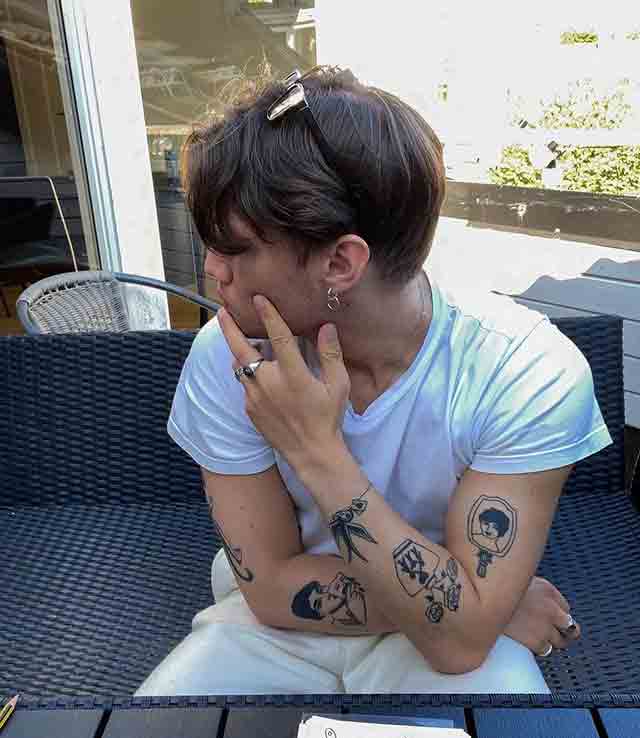 A self-reflection of a man is drawn as a tattoo with a mirror on his arm. There is also a figure of himself in his other hand. The flower and portrait suggest that he fantasizes about himself and likes to show it off.
15. Minimal Work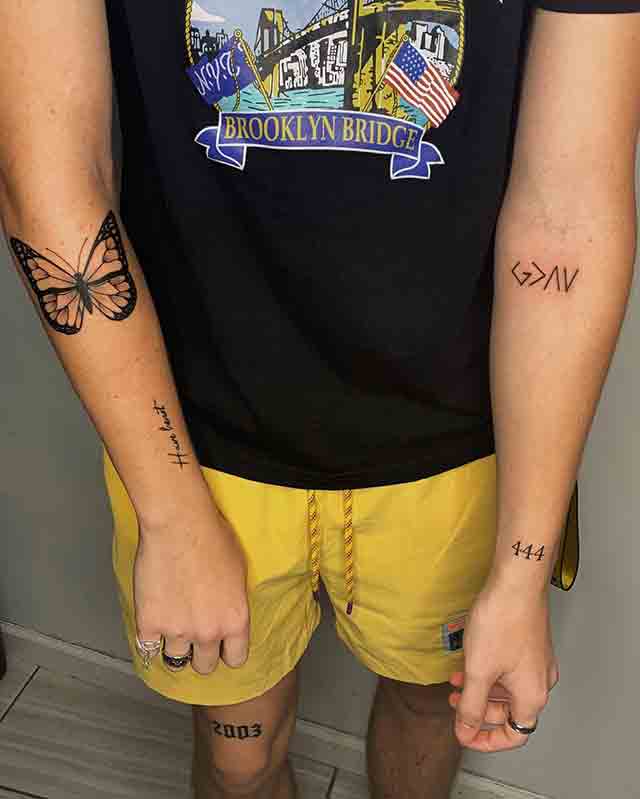 A minimalist patchwork on one hand and the other one has a beautiful butterfly. There are two lines of test on his tattoo which most likely means something special to him. A simple way to show what he cares the most about.
16. Death Everywhere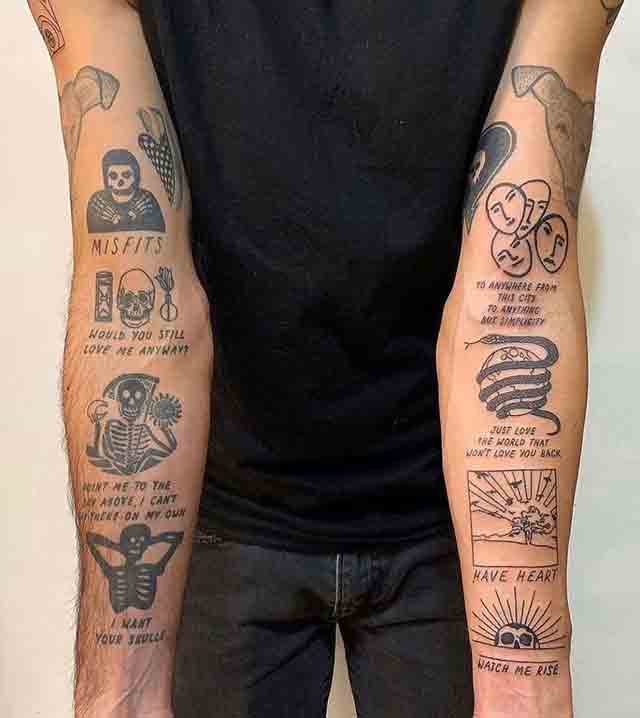 A full sleeve tattoo on both of his arms. The main theme remains death and the rise of new dawns. The skeletons individually make up this gorgeous tattoo. The texts give meaning to the tattoo.
17. Mythical Beast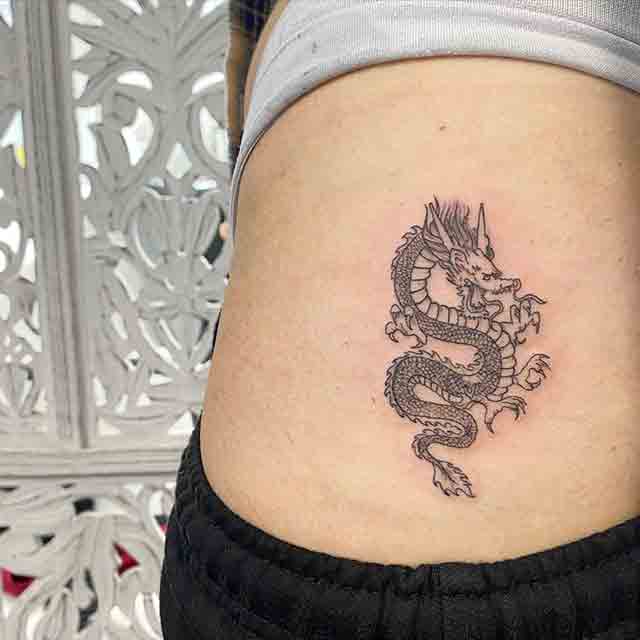 A majestic tattoo of a dragon on a women's side belly. The dragon is drawn with amazing details. There are multiple ways to describe this tattoo but the main tattoo is yet to be drawn.
18. Cruel Heartbreak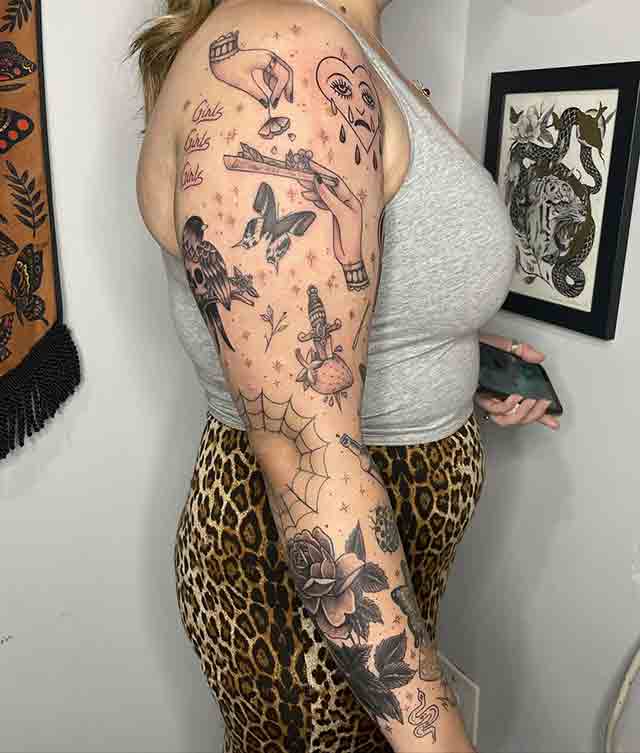 A light-shaded tattoo on a woman's arm with heartbreak stabbing and death. The heartbreak most likely gave her a hard time and she went through a dark period. This tattoo commemorates that time nicely.
19. Demon Heads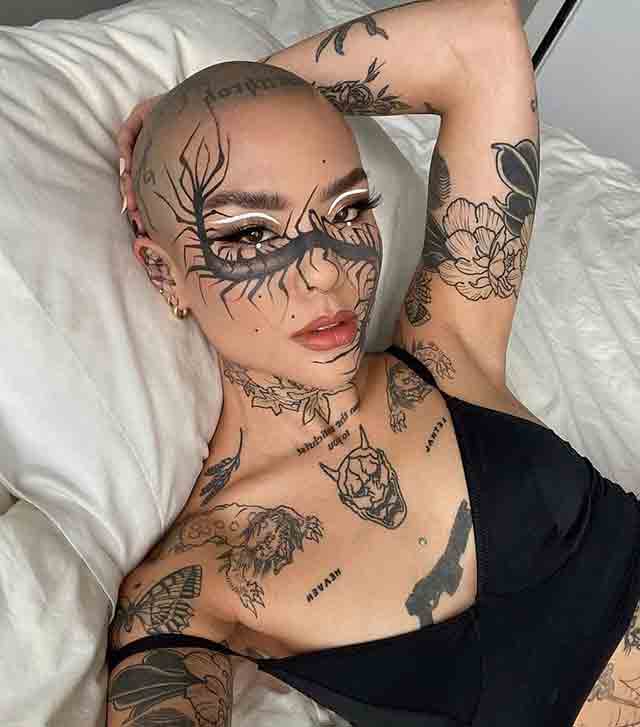 A face and neck patchwork tattoo on the front of a women's body. She has a few demon heads on her chest and a deadly centipede on her face. All of these pieces make up this tattoo and bring out the values of the individual pieces.
20. Lonely Mates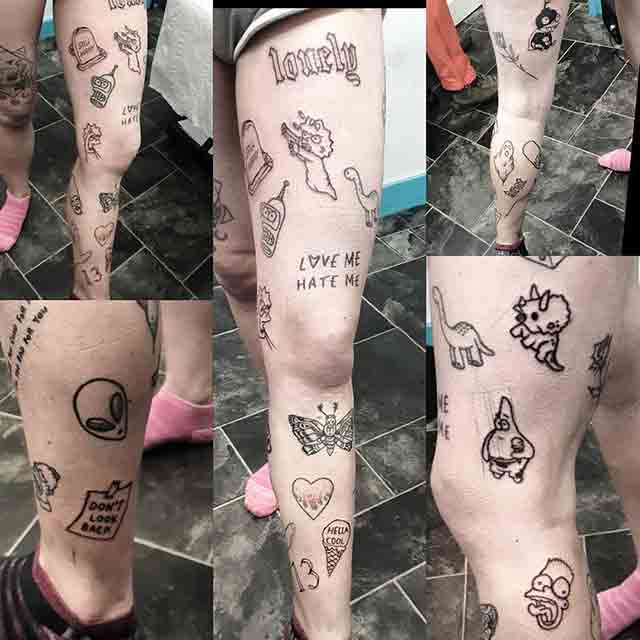 Every character in this tattoo is standing by themselves. Although they are in close proximity they are not interacting with each other. It shows the loneliness of the person having the tattoo.
21. Smiley Face
A simple smiley face is drawn gaming the empty space between the tattoos on a women's leg. A smile means that the person has a light heart and enjoys the small things in life.
22. Unrelated Pieces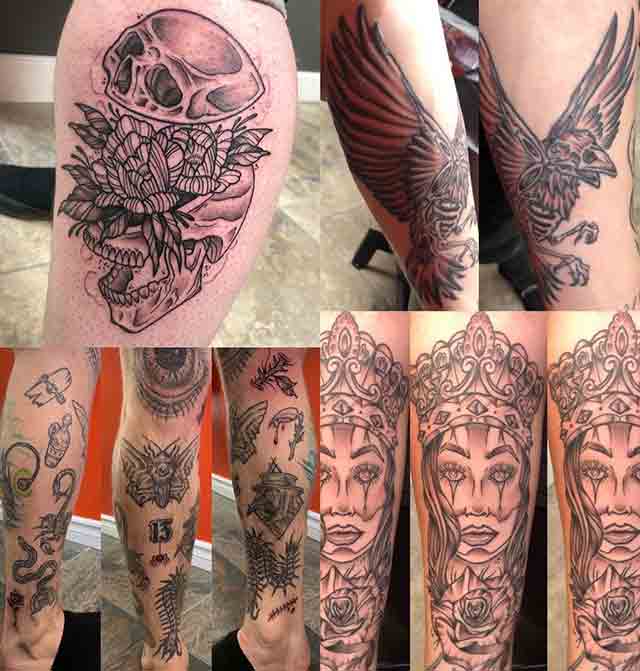 These highly detailed partial tattoos are all over the person's body. They are all at different places and they don't relate to each other. They range from a portrait of a woman to a skull with flowers inside its head.
23. Floral Balloon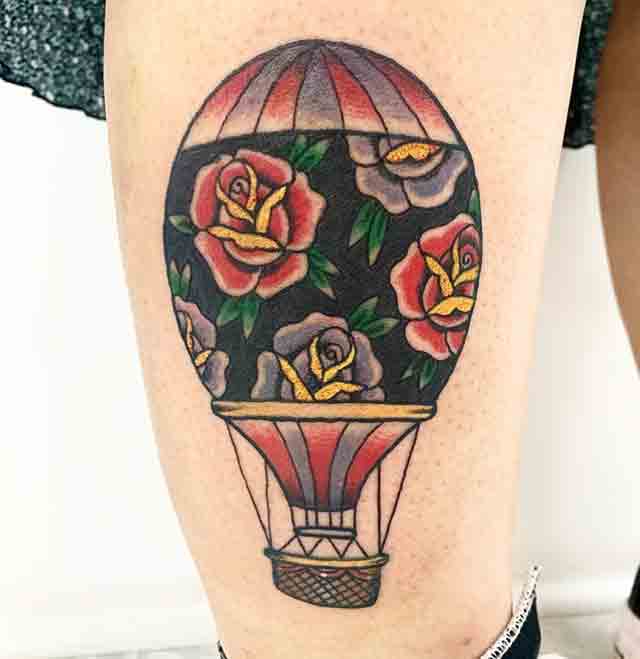 A colorful patchwork tattoo on a women's leg. There are some flowers painted on the balloon itself but the main point is there isn't anyone flying the balloon. It means that she loves to roam around freely and doesn't need anyone to control her every move.
24. Minimal Flowers Patchwork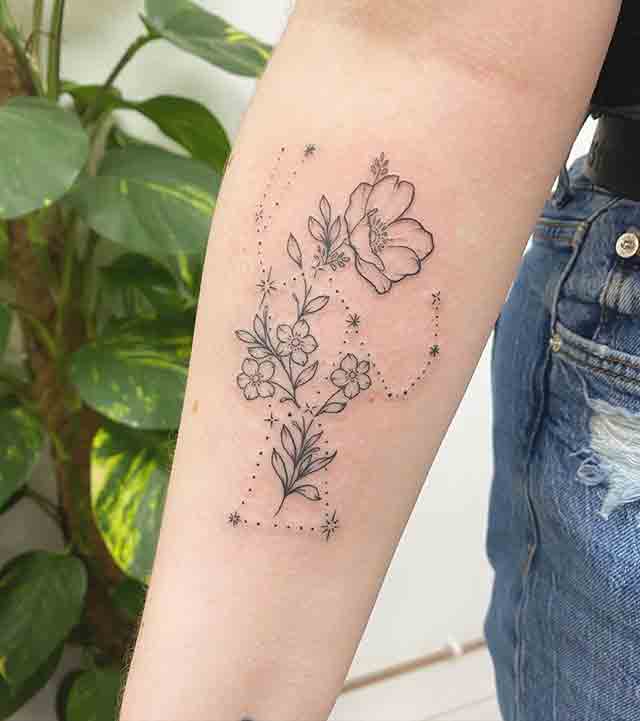 The tattoo is drawn with very light strokes. The elegance and the gorgeousness are reflected in the sparkling stars around the flower.
25. Green Lover Balloon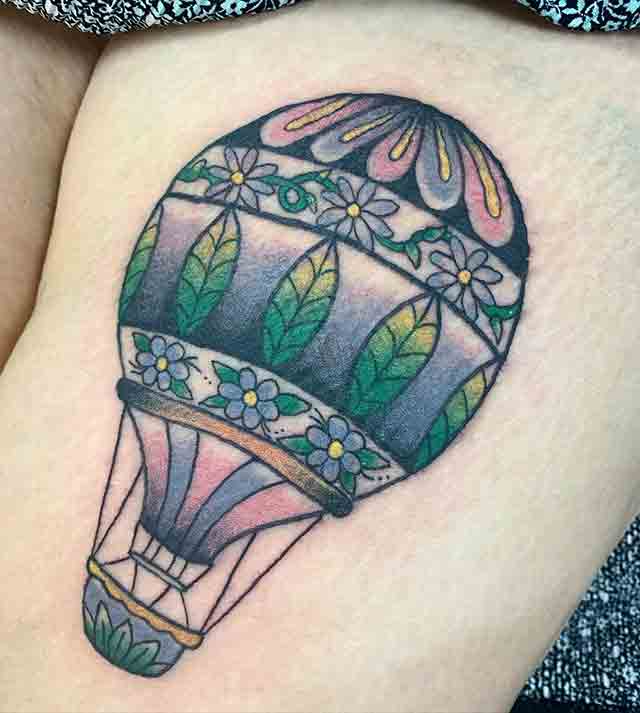 A tattoo on women's thighs. The green leaves and beautiful flowers represent the love for nature and the balloon is carrying them over the horizon. A wonder display of love for nature.
26. Popeye Patchwork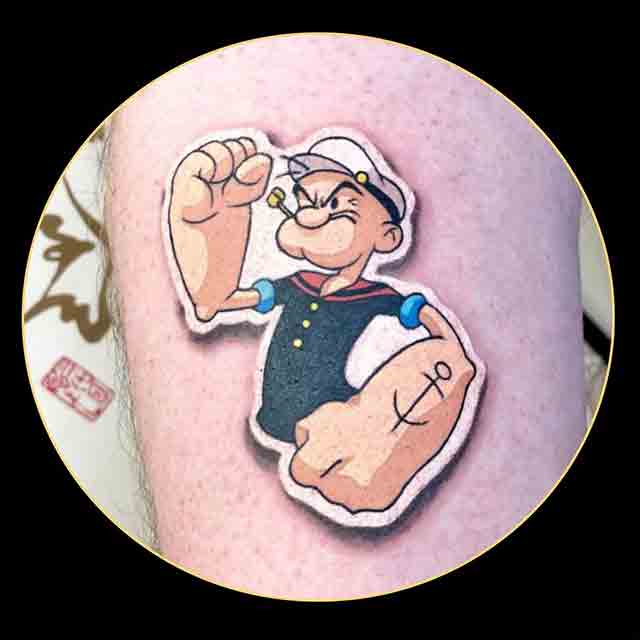 The main fictional character from Popeye is drawn in literal patchwork style. The tattoo looks like a floating sticker that is working as a 3d portrait. The shadows give this the look as if it was floating above the skin surface.
27. Cute Fire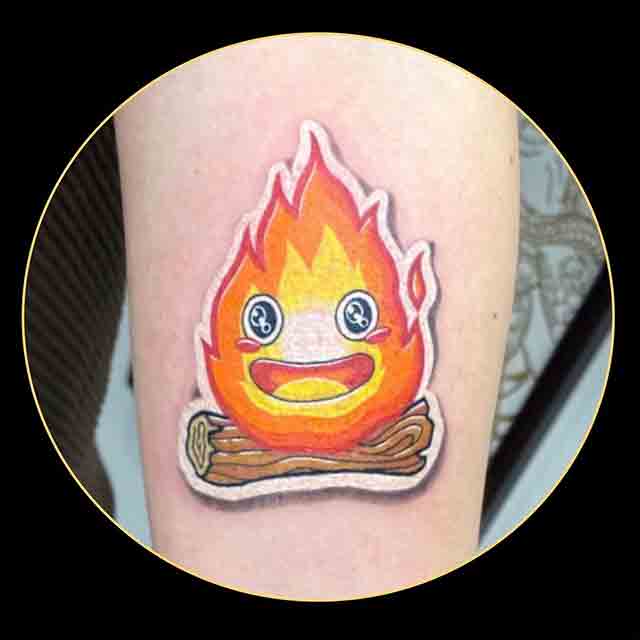 A happy and cute-looking fire cab be seen as burning on a single piece of wood. The fire has watering eyes and blush under the eyes. It indicates the begging of a small fire but who knows what it can grow to once it gets more fuel to burn.
28. Patchwork Snoopy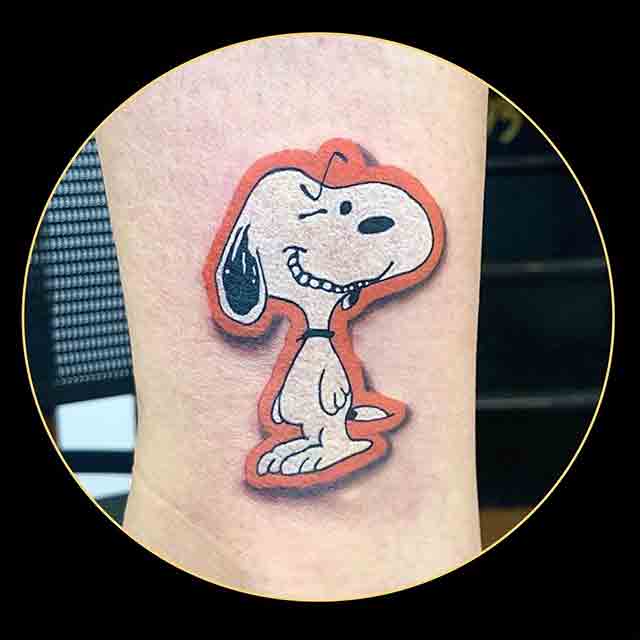 An evil-looking tattoo of Snoopy is drawn in the patchwork style. There is a red glow around the body of Snoopy. The evil smile indicates that he is up to no good. Who knows what is going through his little evil mind.
29. Snake and Winged Cat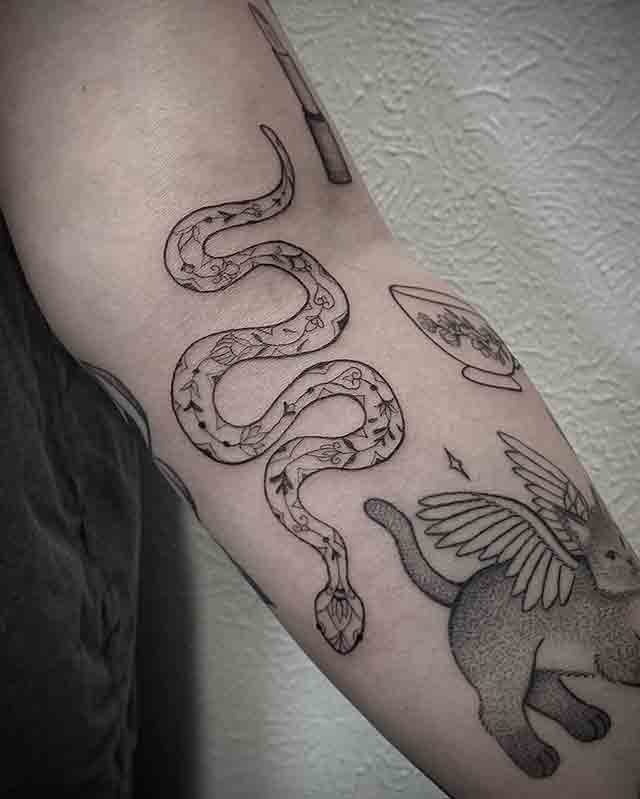 A forearm patchwork tattoo of a snake and a cat on a man's arm. The snake has a filigree-styled design on it and the cat has a wing on its back. Both are imaginary beings and complement each other nicely.
30. The 2000
Simply the year two thousand is written on the upper side of the wrist. It indicates a specific date he might want to commemorate. There are most likely going to be other pieces drawn on to of that in the near future.
31. Dotted Infinity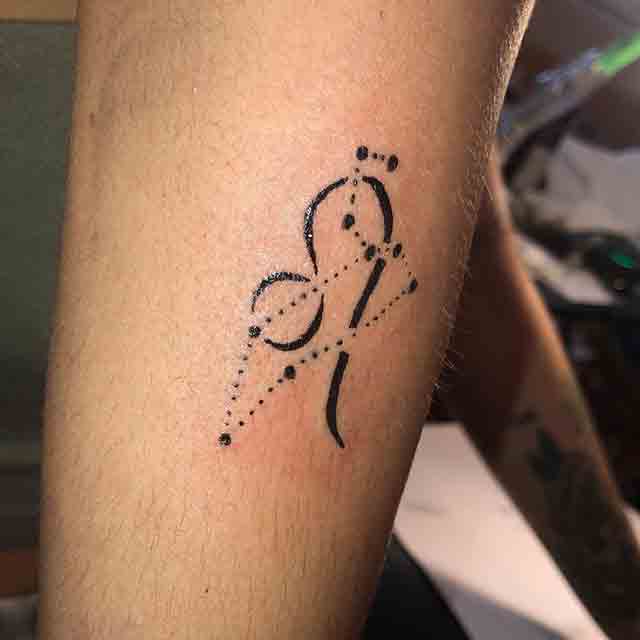 An unfinished infinity sign is the main attraction of the filling piece. One end of the infinity has broken its shape. It means that the person has broken a loop and is looking for a change.
32. Patchwork Travel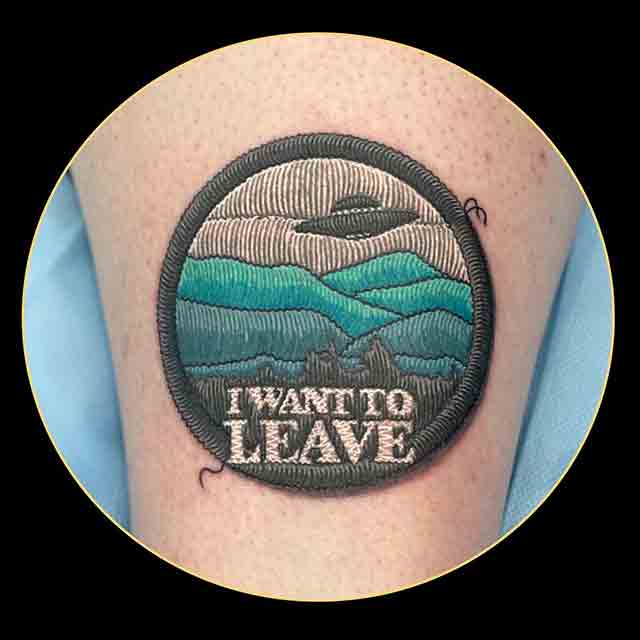 A Ufo can be spotted in the sky which is over the sea. The texts on the tattoo suggest that he wants to roam into the unknown and want to go far away from where he or she might be right now.
33. Pink Pony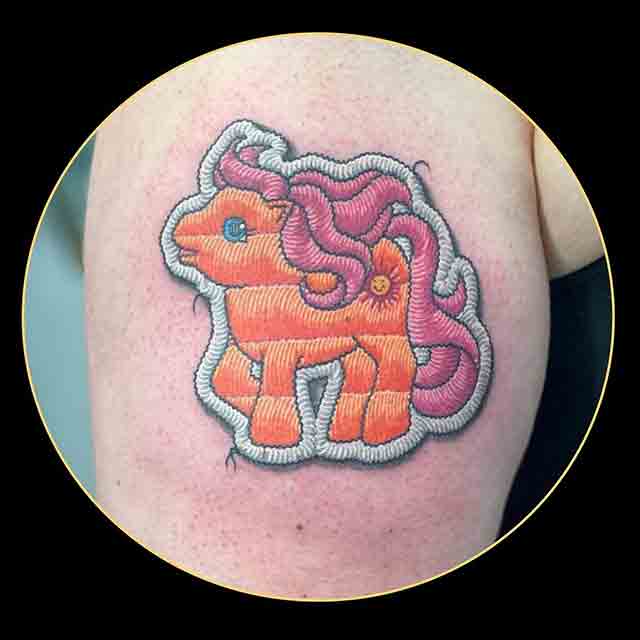 A happy pony with pink-colored hair can be spotted on a women's hand. The pony has a sun in his thigh and blue glazing eyes. The cartoonish look and the threads are a good indication of a nice patchwork piece.
34. Lover Bear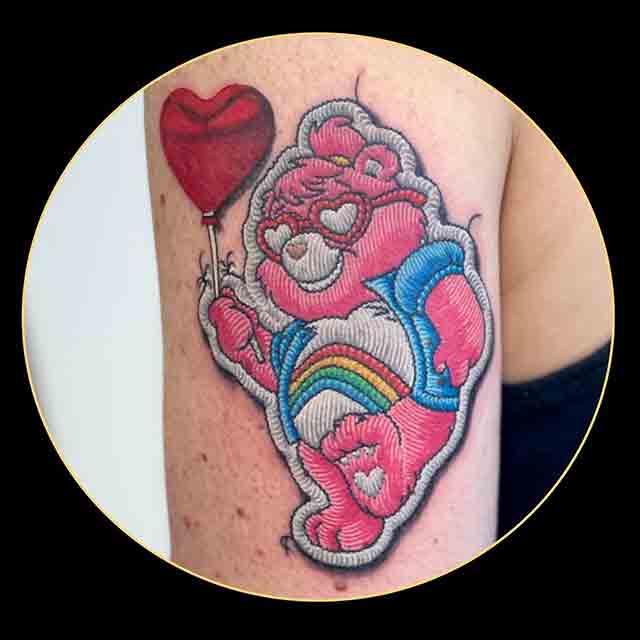 The bear is completely devoted to love. Heart symbols are all over his body and the stuff it's carrying. There are a few shades of dark color that work as the shadow of the tattoo.
35. Dusty Robo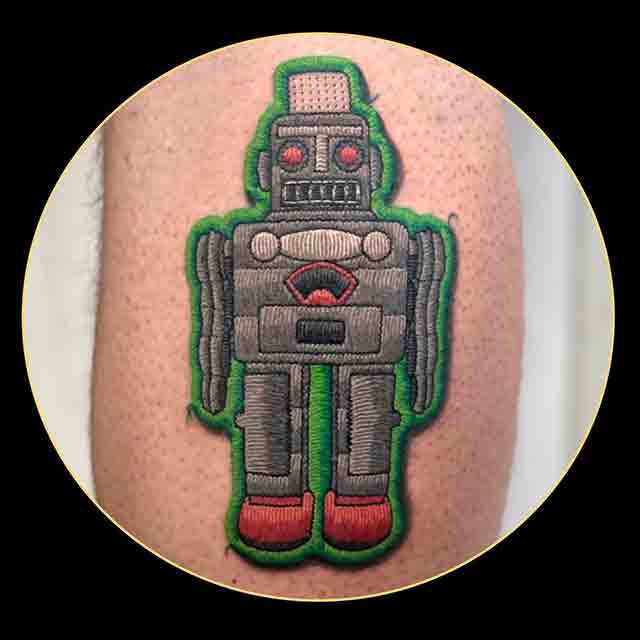 An old and rusty robot is drawn as a patchwork tattoo. The outer green layer has a few strands of string coming out of them. The threads bring out the style nicely.
36. Winged Back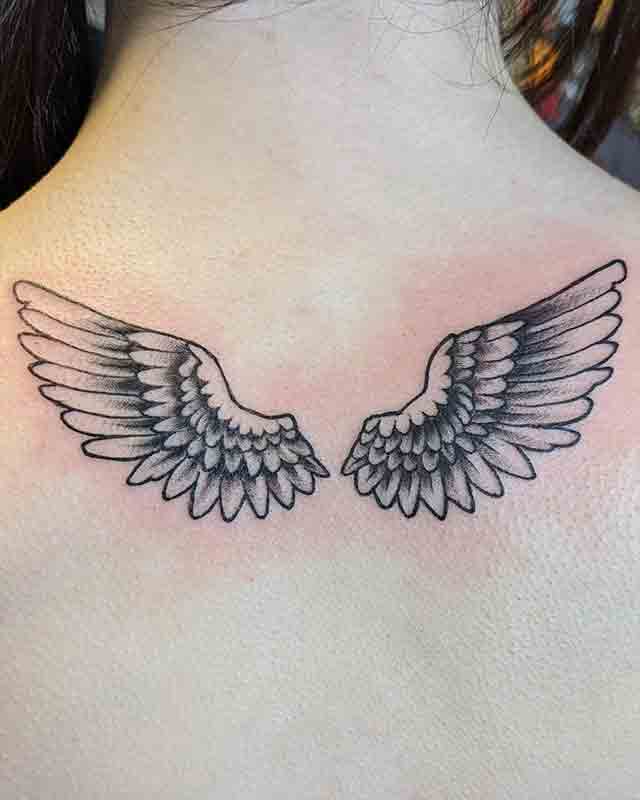 A pair of wings are drawn on a women's back. The wings are used to represent her spirit that is ready to fly everywhere. Most likely there will be other elements that get added later to give this some other meanings.
37. Separated Pals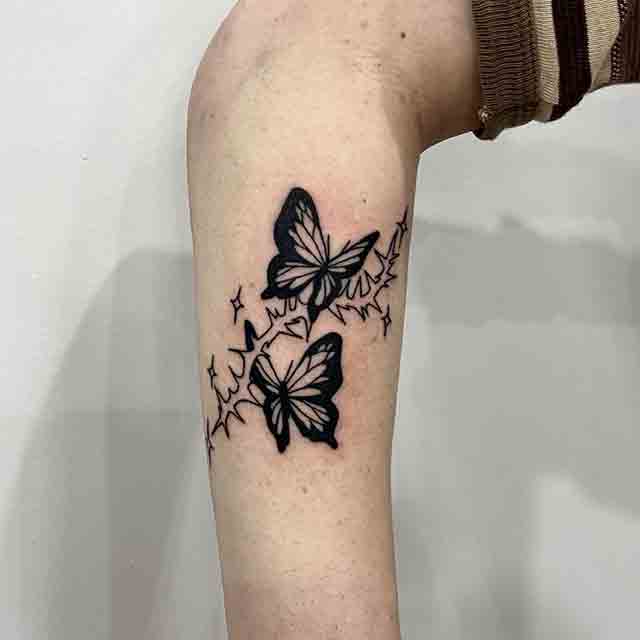 although both of the butterflies are in a short distance, a line with sharp edges has kept them both separated. They are close but not close enough. The pain of separation is depicted through the piece.
38. Nostalgic Jazz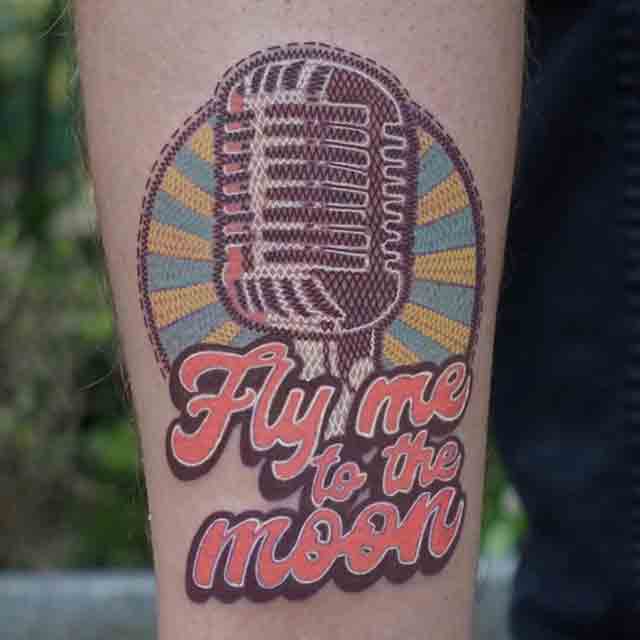 The famous jazz song from 2010 " Fly me to the moon " is drawn on a leg to remember the good old days and the love of jazz. It shows dedication to the art and the nostalgia that comes with it.
39. Ace of Spades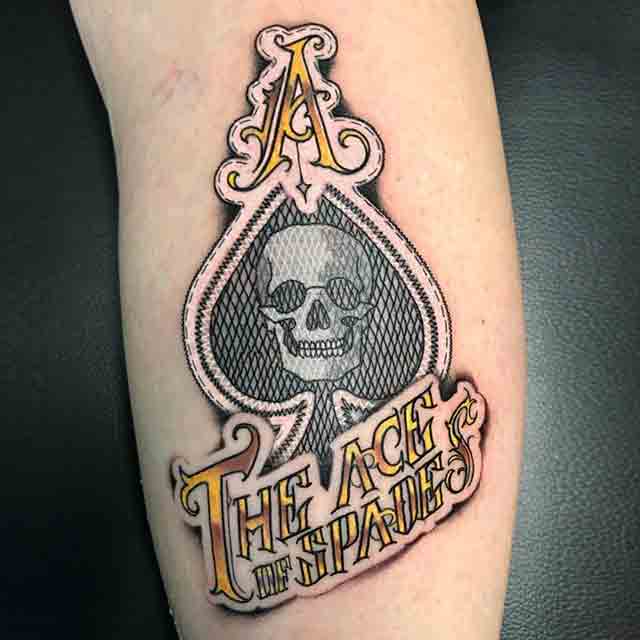 A skull at the middle of the spade. A pure display of power and fear of death. This spade can be deadly if used properly. The golden colors of the writing give this an elegant look.
40. Patchwork Cubone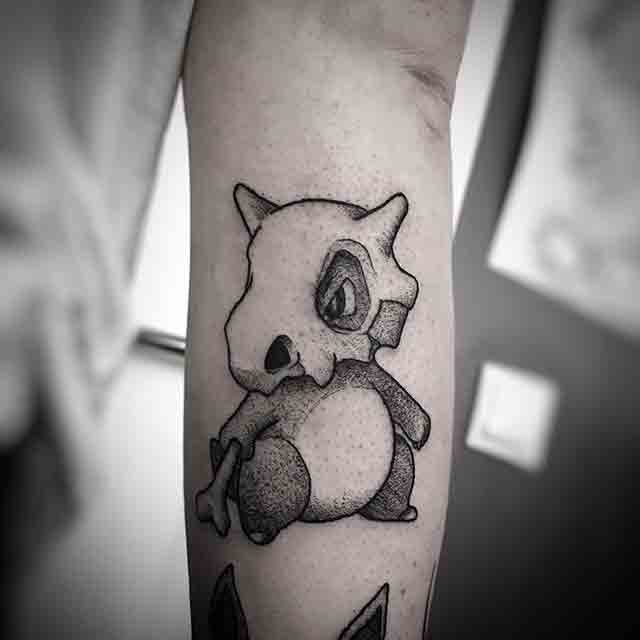 A Black and white tattoo of the pokemon Cubone. He is looking angry and usually stays alone. It is used to represent the loneliness of the tattoo holder.
41.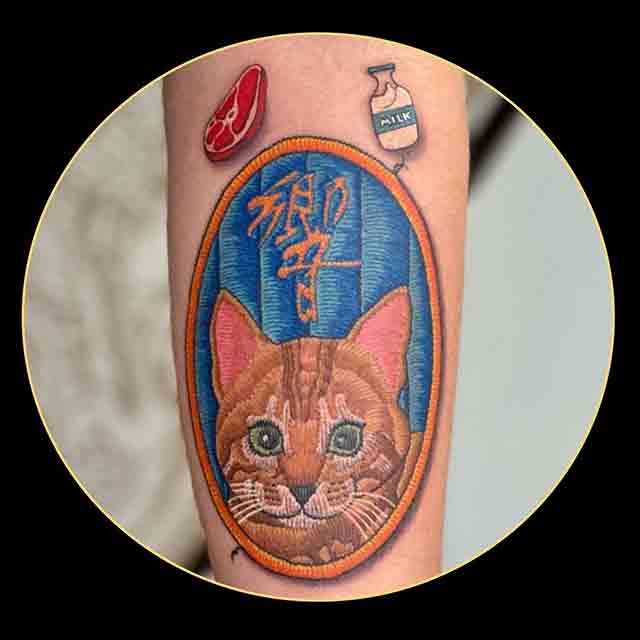 42.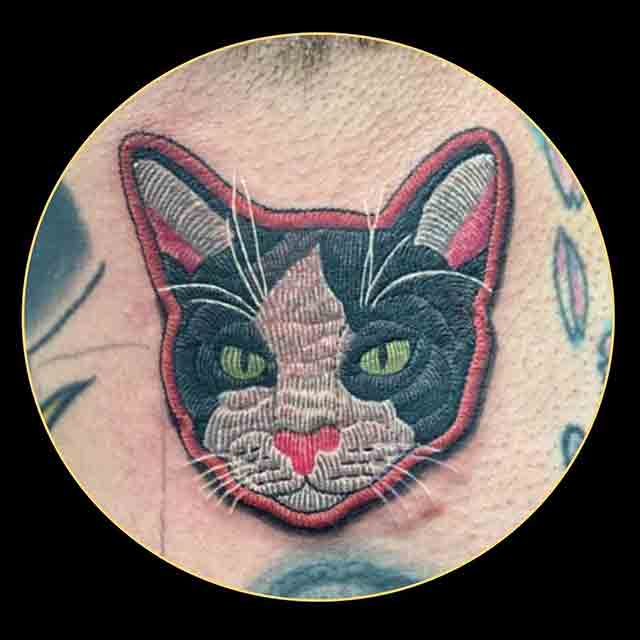 43.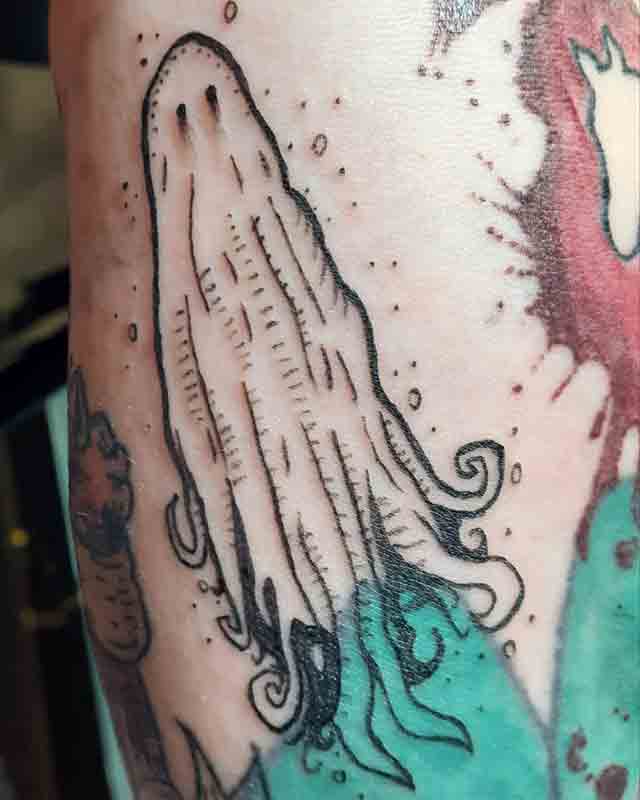 44.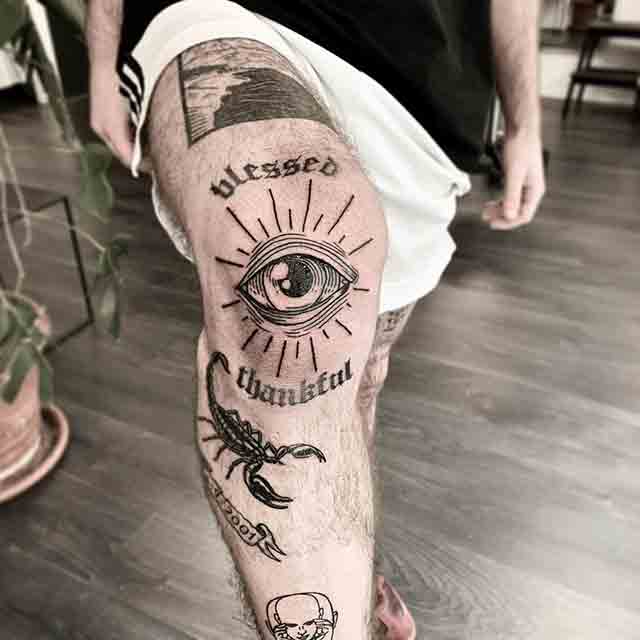 45.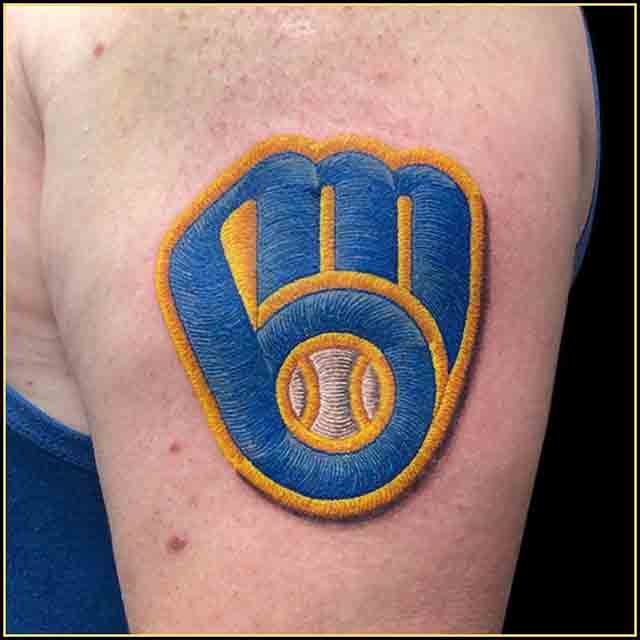 46.
47.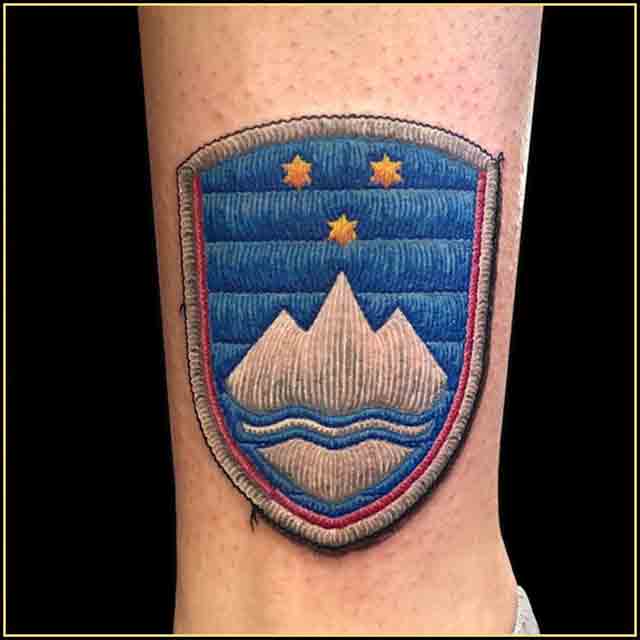 48.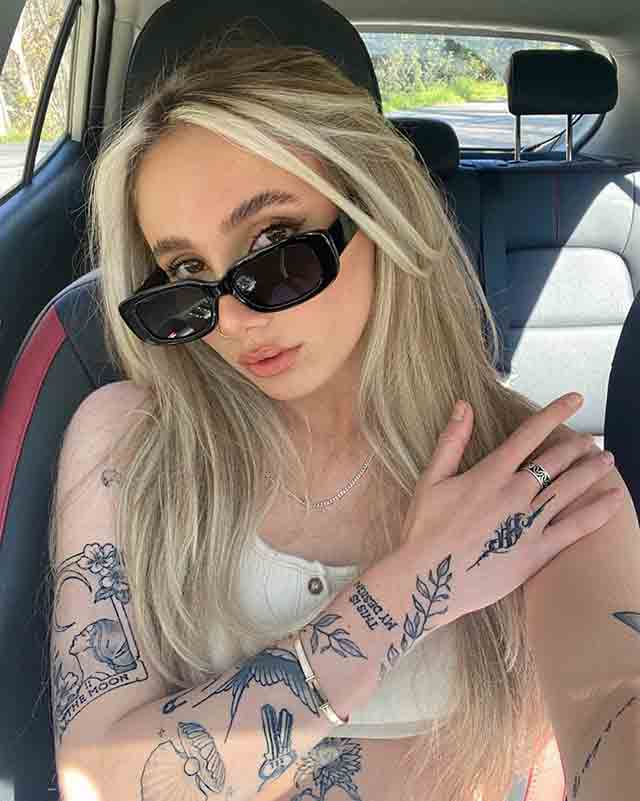 49.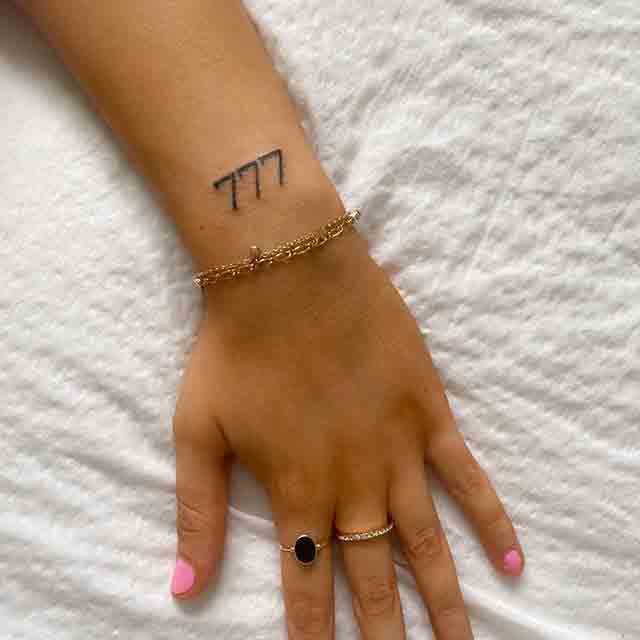 50.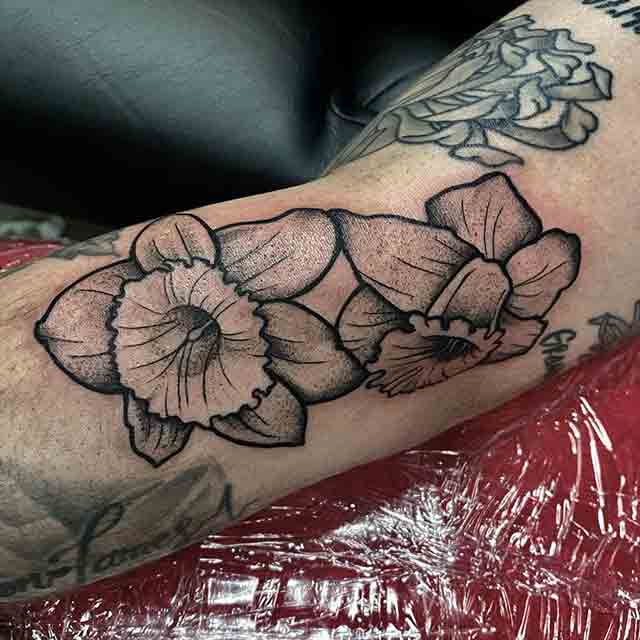 51.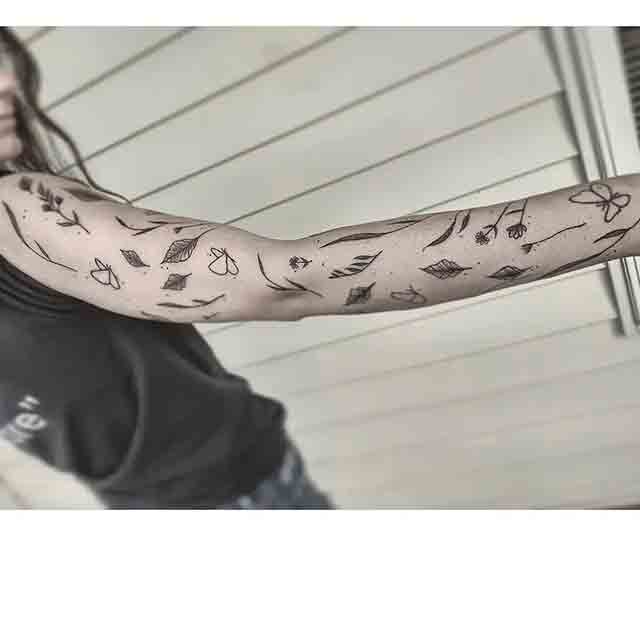 52.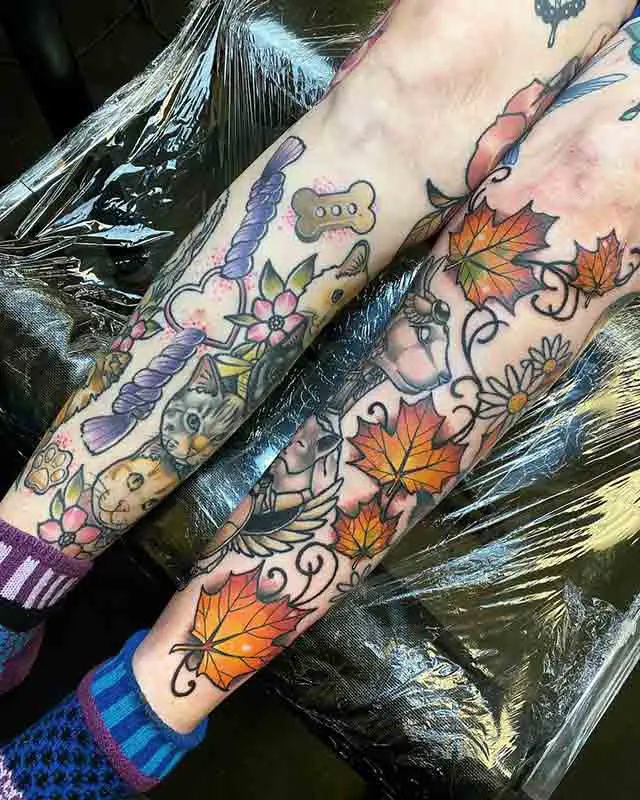 53.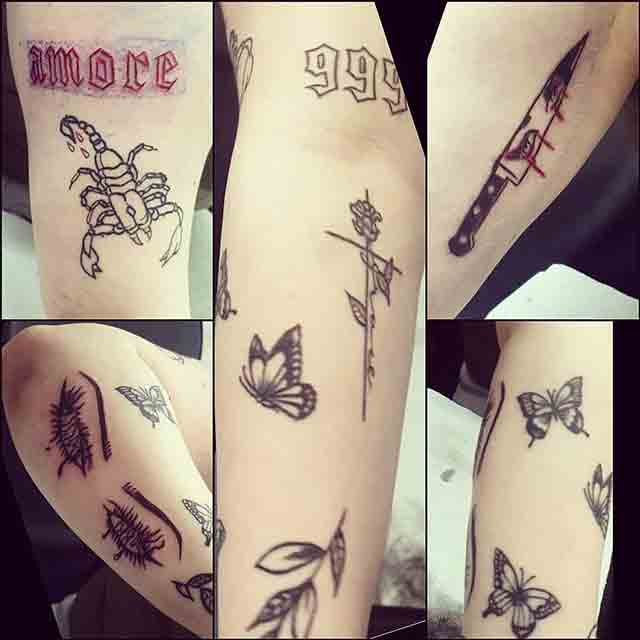 54.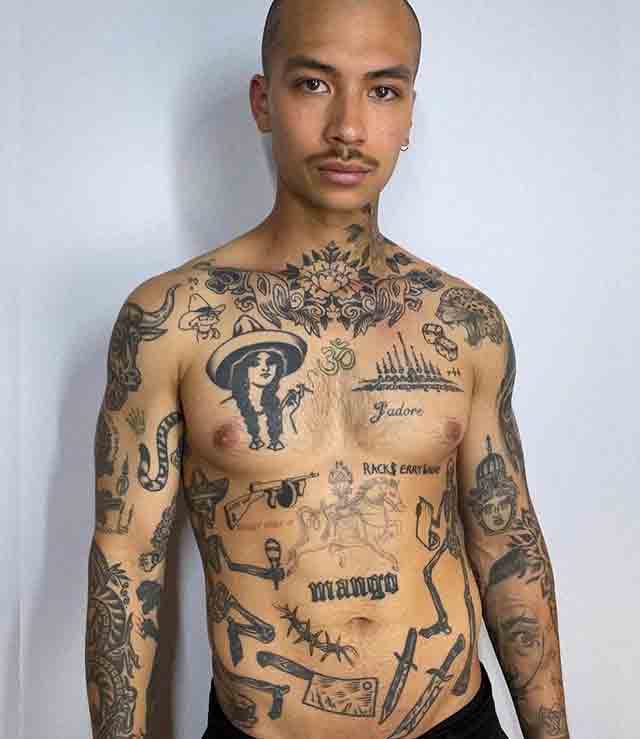 56.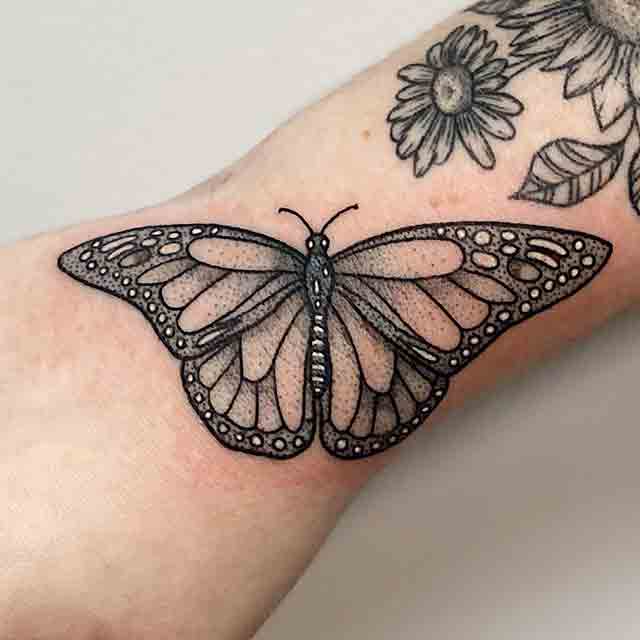 57.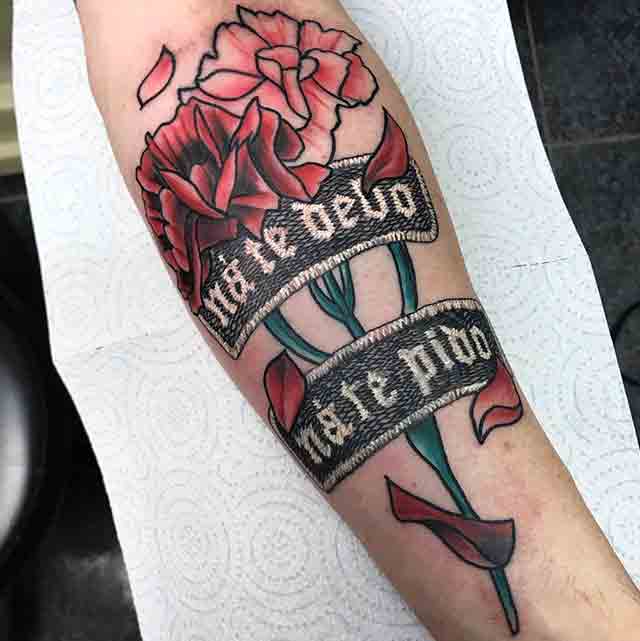 58.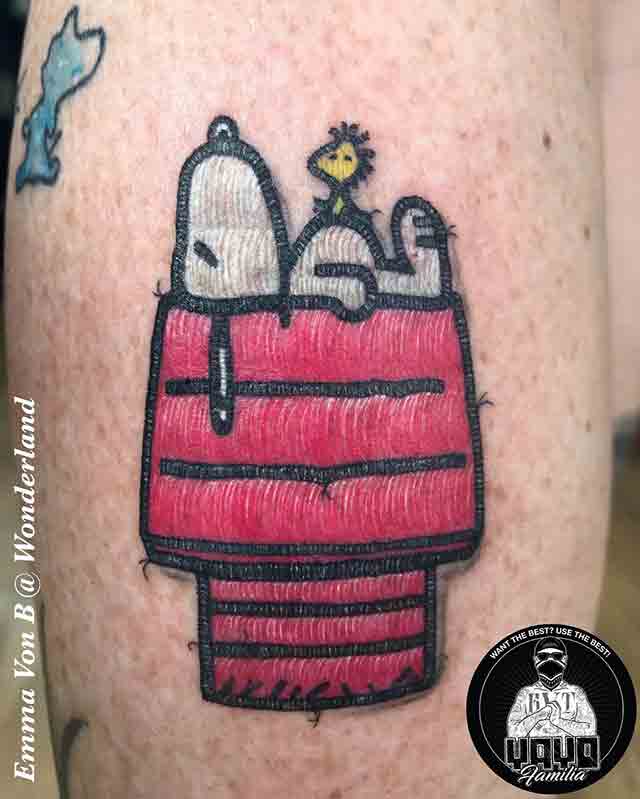 59.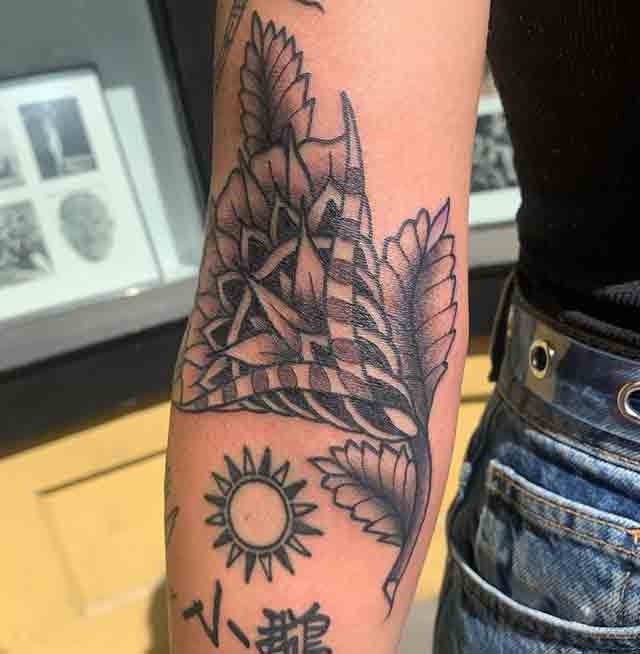 60.
61.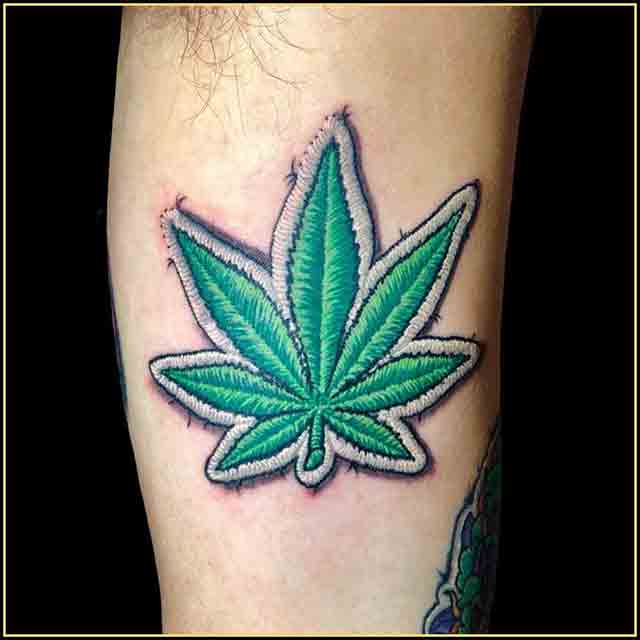 62.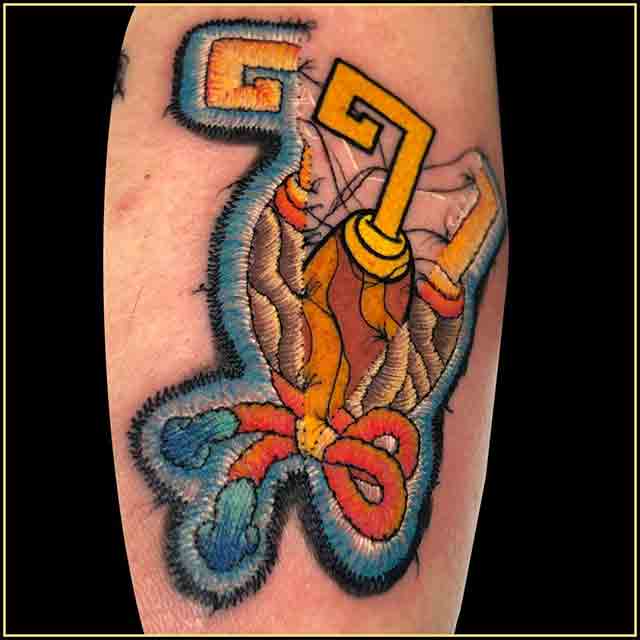 63.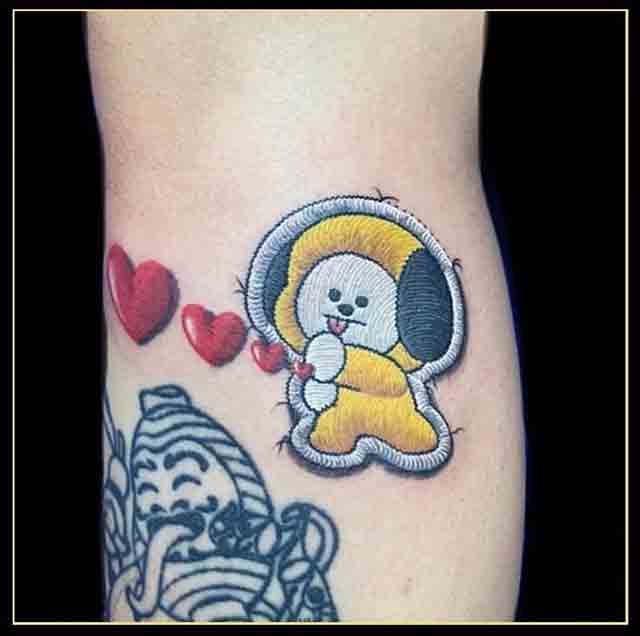 64.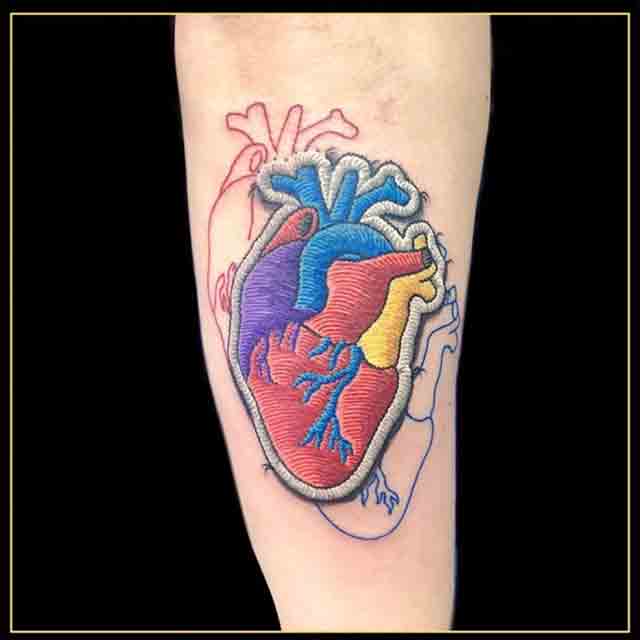 65.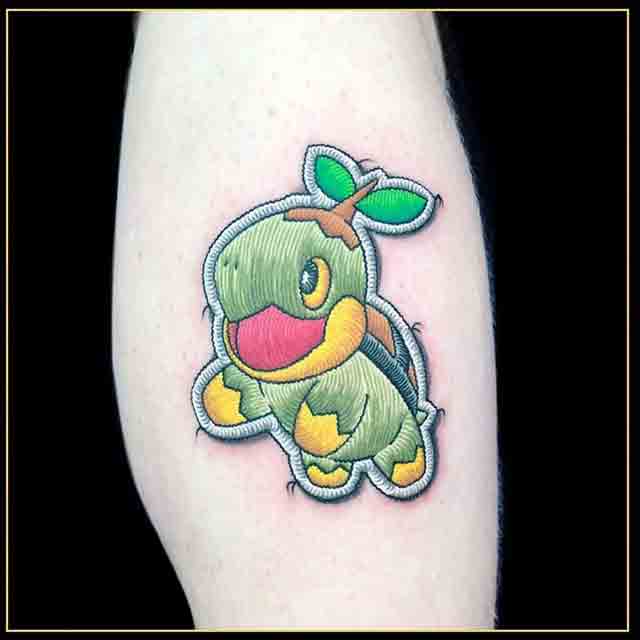 66.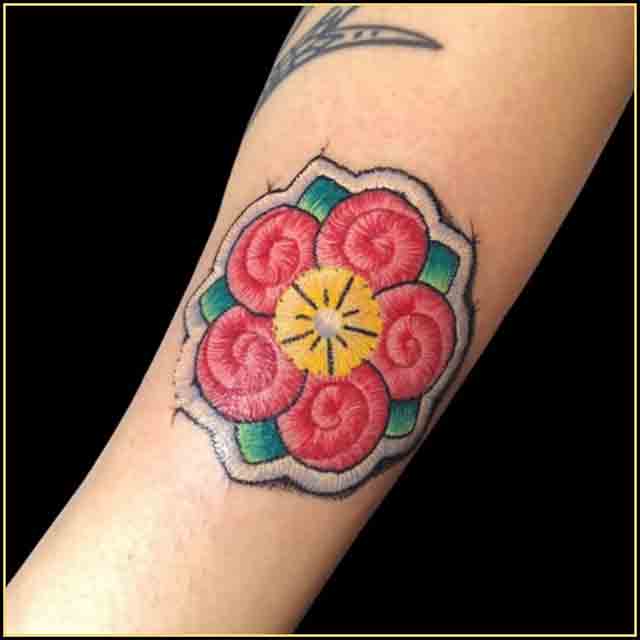 67.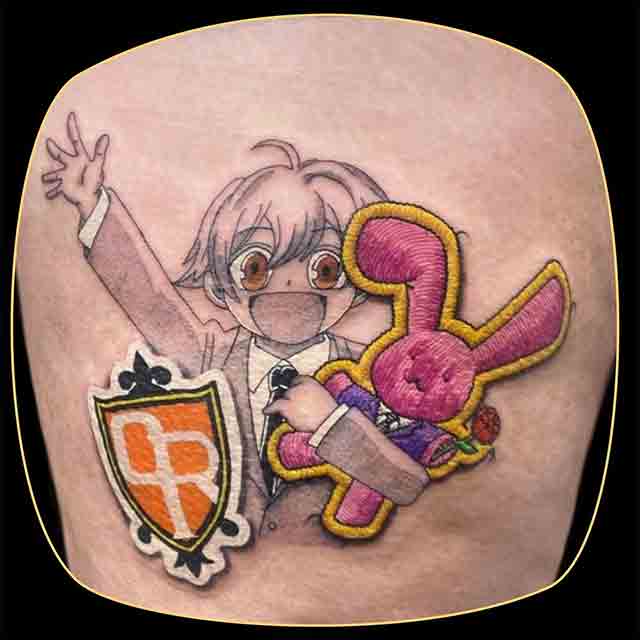 68.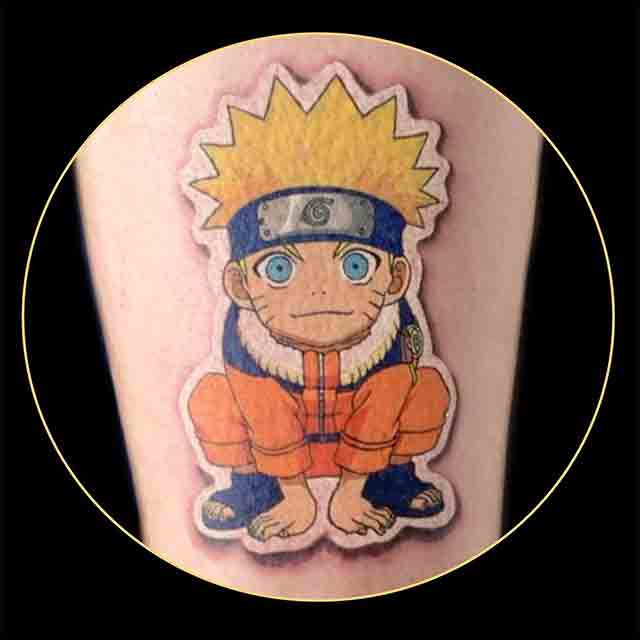 69.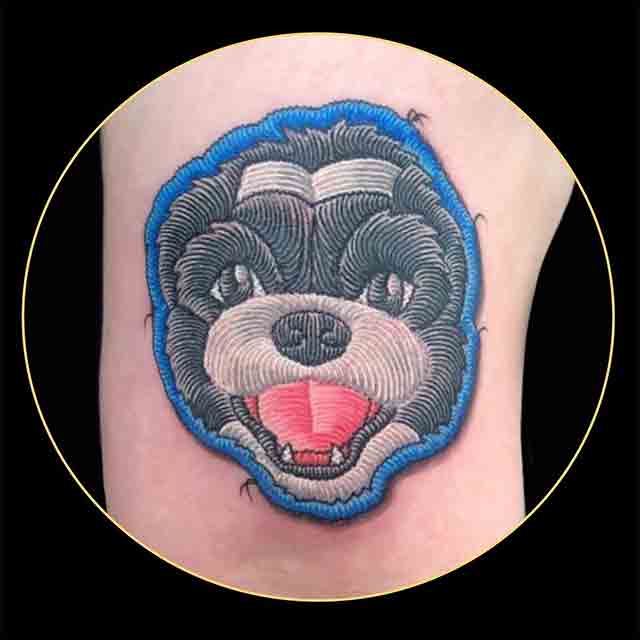 70.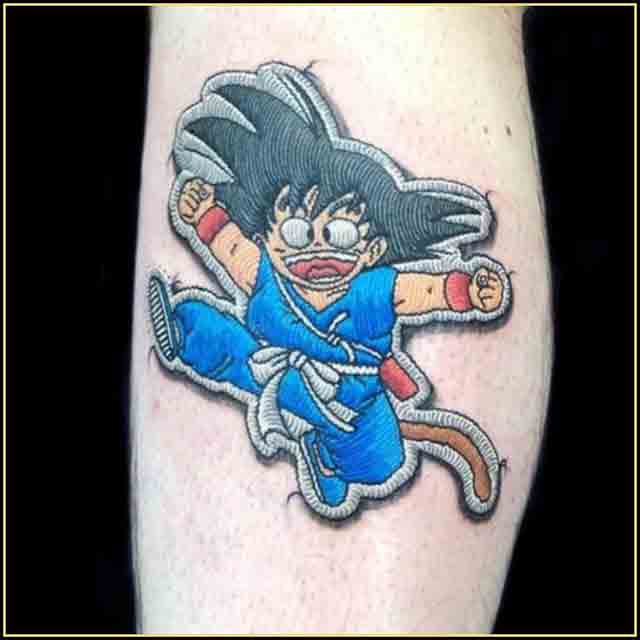 71.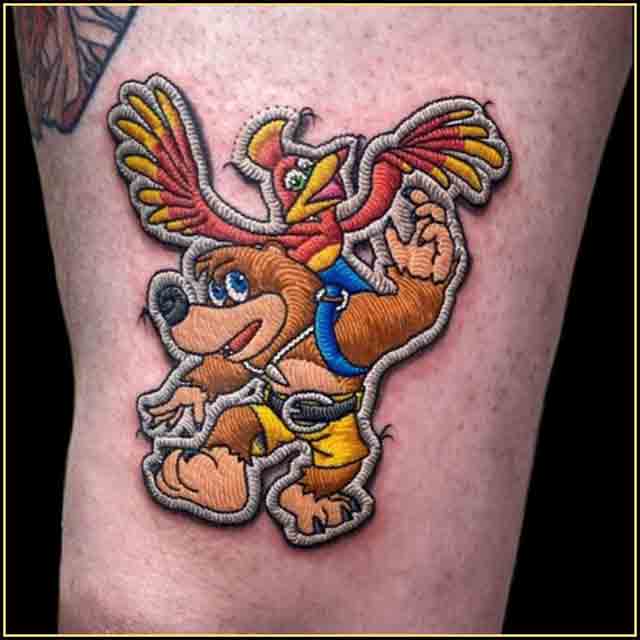 72.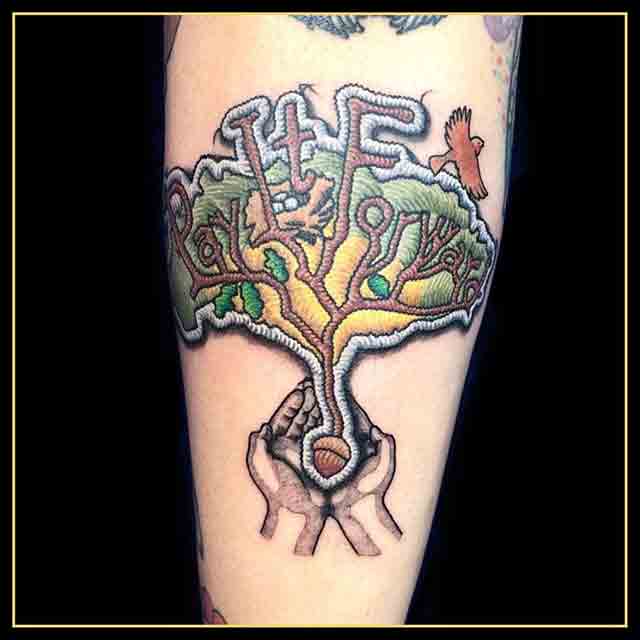 73.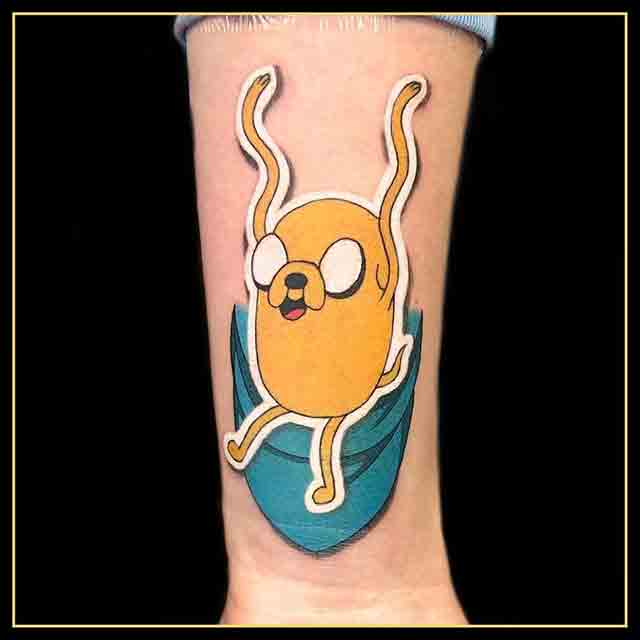 74.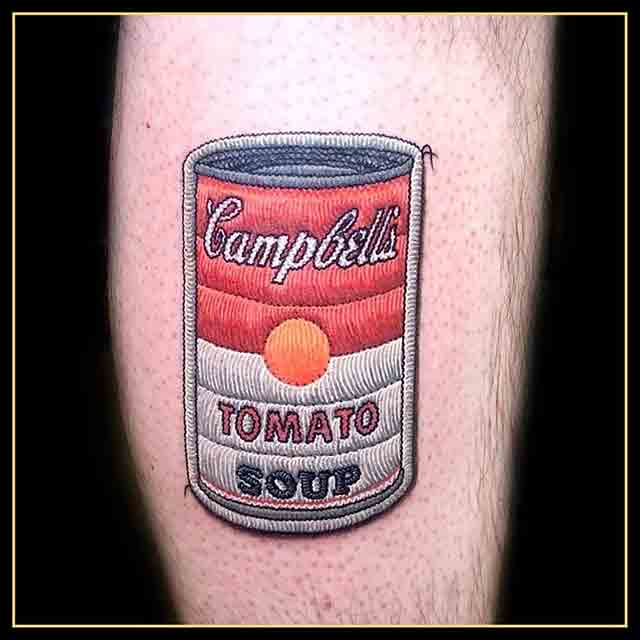 75.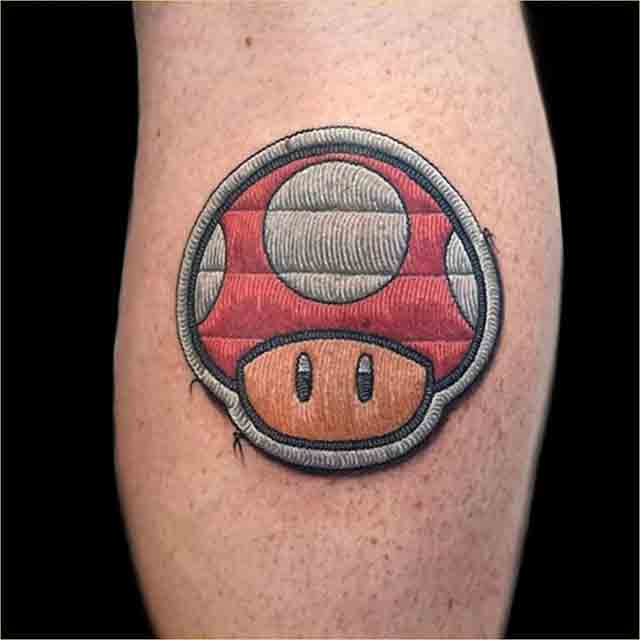 76.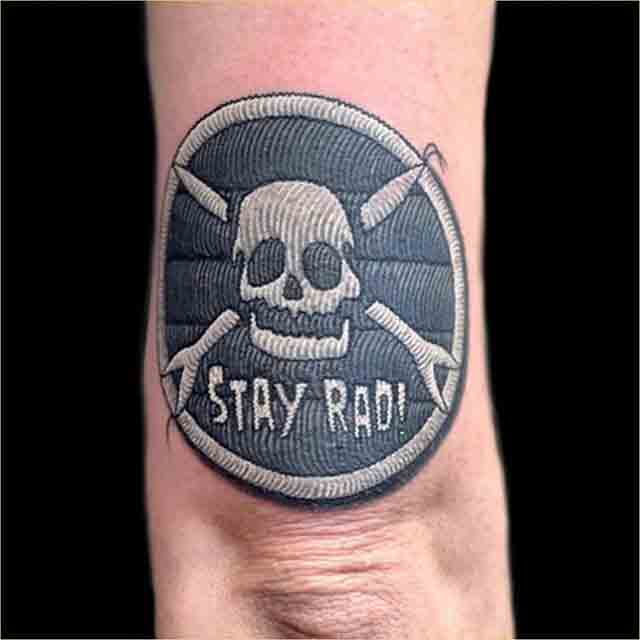 77.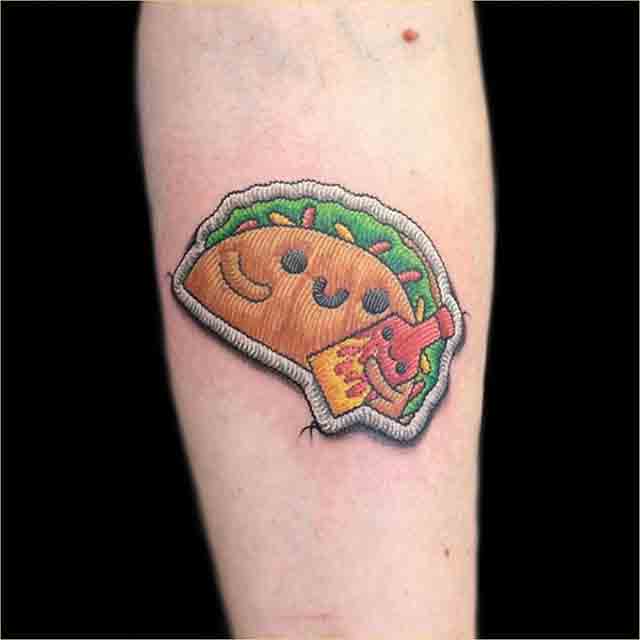 78.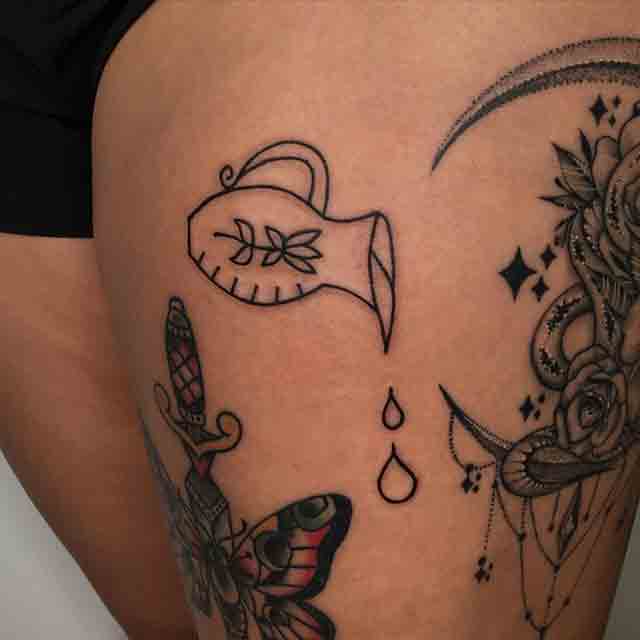 79.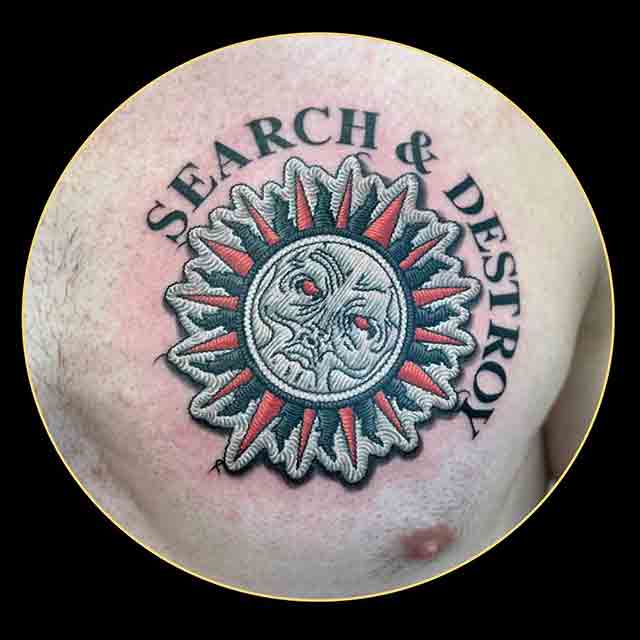 80.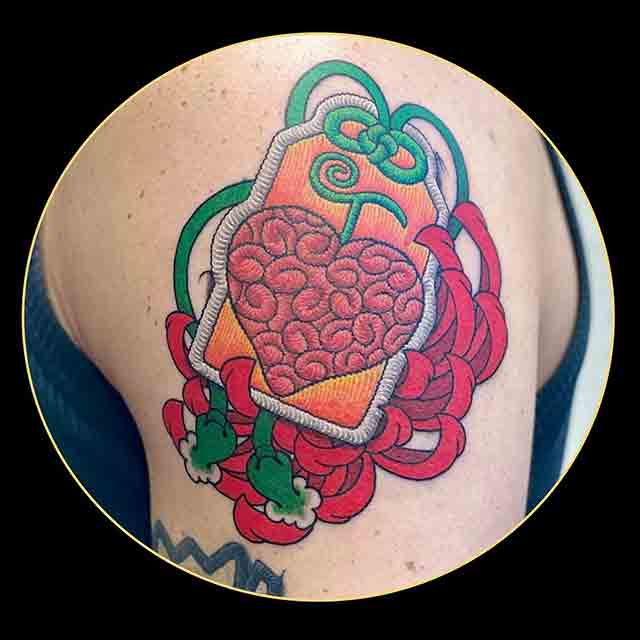 Conclusion
I hope these amazing tattoos were able to light new ideas in your mind. Although patchwork tattoos look messy and are typically used as a space-filler, they can certainly enhance the beauty of any tattoo. Sometimes they are also used as individual pieces to bring extra meaning to something. If you are looking for something that will get nicely with your existing tattoos then patchwork tattoos are one of the best options to consider.
Frequently Asked Questions
How much do tattoos cost?
Typically, they cost somewhere between $200 to $600 depending on the artist
what is a patchwork tattoo sleeve?
When an entire arm is covered with patchwork tattoos, it is often called a patchwork sleeve.