Does anime tattoo attract you? If it does, then this article is for you. Here we'll show you almost every popular character in anime and indicate where in your body they'll suit. So, let's plunge into the biggest collection of anime tattoo ideas and get thrilled.
Nico Robin, Scarlet, and Luke are in the collection. You can also get little Setsuko from Grave of the fireflies. Calcifer is also here in our hand tattoo collection.
These are just a few names of our enormous collection. To find your favorite character, keep going through the fascinating
Anime Tattoos Design and Meanings
From Deathnote to Pokemon, Gundams to Naruto, anime has put a huge impact on our childhood. And to tie them into a visionary image, a number of tattoos have been designed. A prolific illustration of an anime character or vibe is assumed as anime tattoo design and meaning.
Anime Tattoo Ideas
Below we'll show you a vast number of Anime tatto0 ideas and their background history. Check out your favorite tattoo that goes nicely with your personality.
1. Nico Robin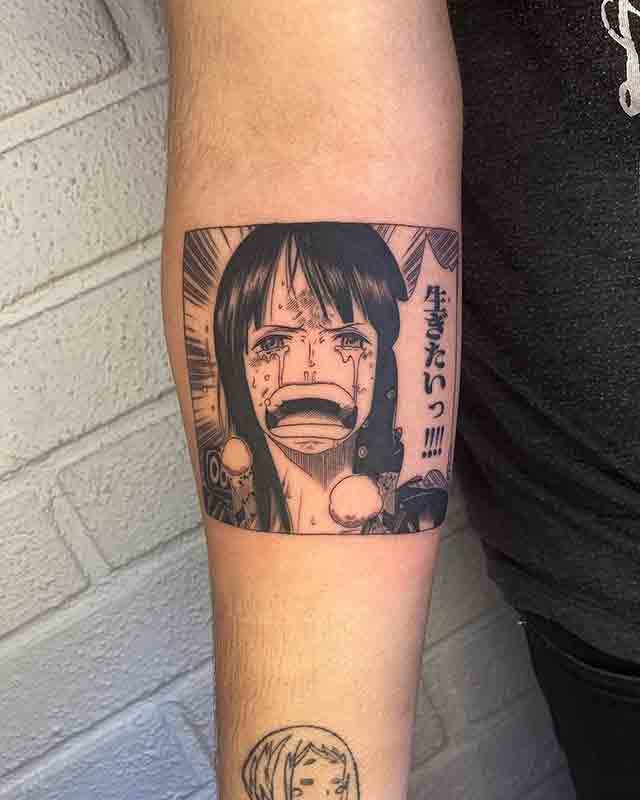 Nico Robin is the most popular anime character just like the tattoo itself. This tattoo shows the face of the character as she was crying and screaming for help. The drawing illustrates the heartbreaking agony that she felt despite being the sole survivor of Ohara island.
2. Ken Kaneki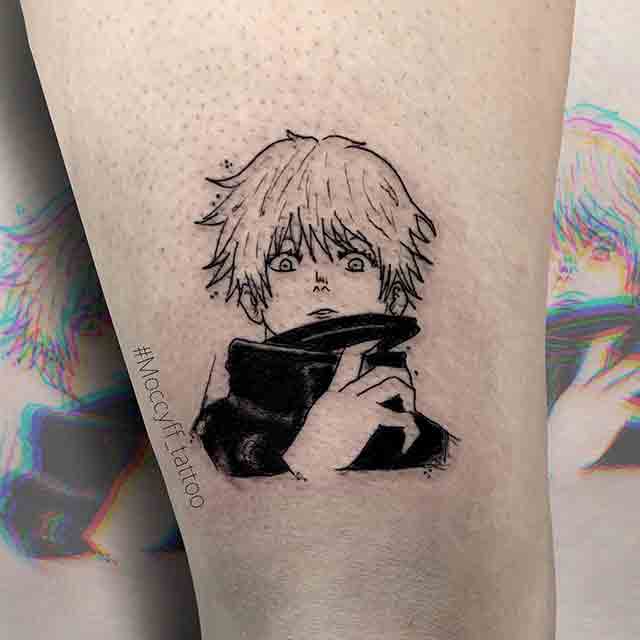 Ken Kaneki is the sweetest anime tattoo on our list. The tattoo illustrates the only one-eyed ghoul in anime characters. Despite being a monster the portrait of this character is as cute as a baby cat.
3. Lelouch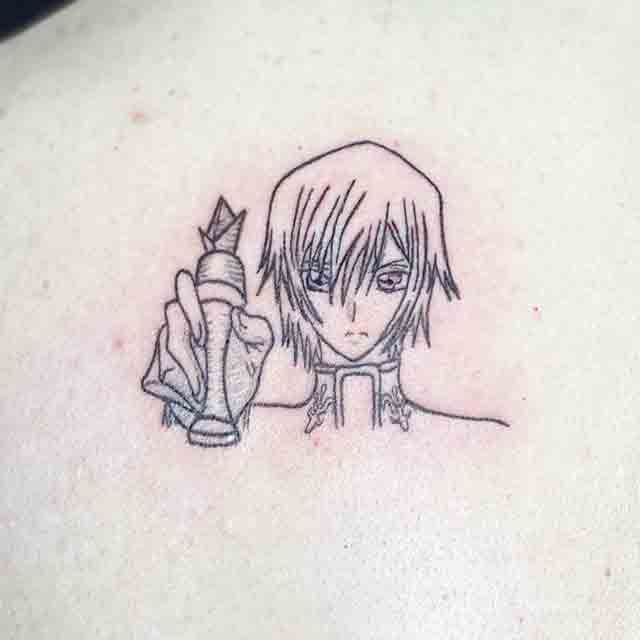 Lelouch anime tattoo illustrates the prince of Britannia holding a chase king. He was a leader of the black knights and fought against the Brittania empires. The tattoo will bring a grave look to anyone who wears it.
Small Anime Tattoo
Small anime tattoos appear as the cutest tattoos on our list. And guess what! all the collections here will be to your liking.
4. Cuties of Ghibli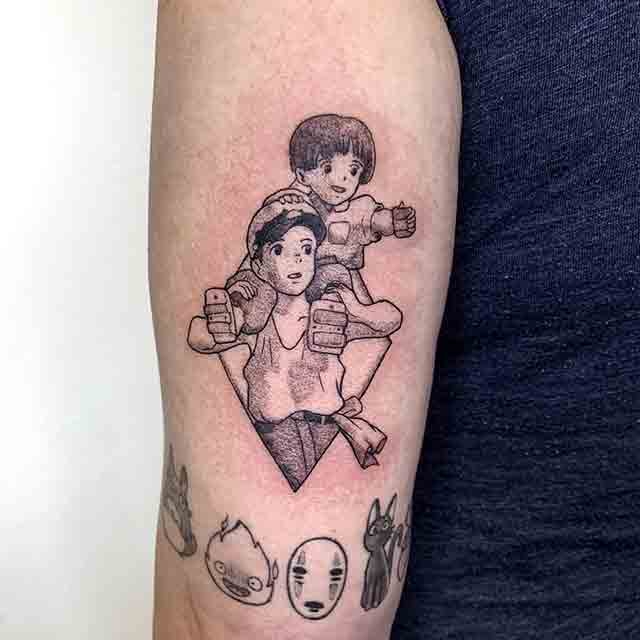 This tattoo brings one of Ghibli's cutest creations Setsuko on her brother's shoulder. The love they had for each other during the critical time is nicely drawn by the tattoo. Whoever wears the tattoo will feel the emotion of this true story.
5. Gojo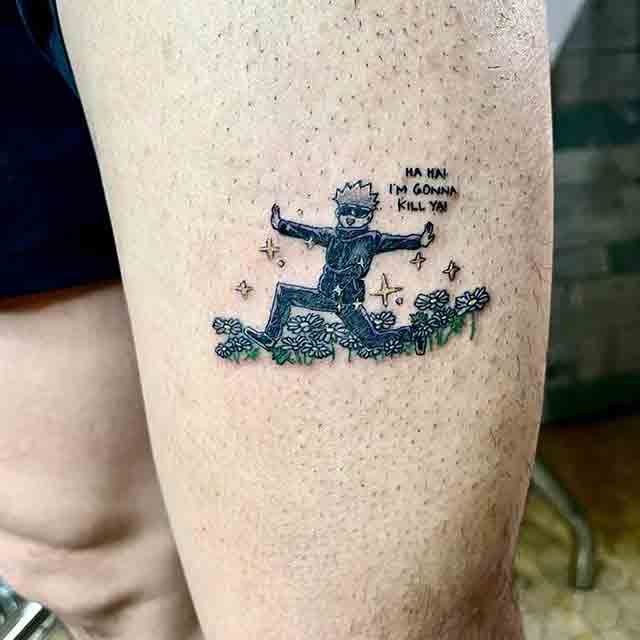 This cute little tattoo shows Gojo Satoru as he poses before striking. The character is the strongest sorcerer in anime history. Gojo tattoo also changes the look of your arm magically.
6. Calcifer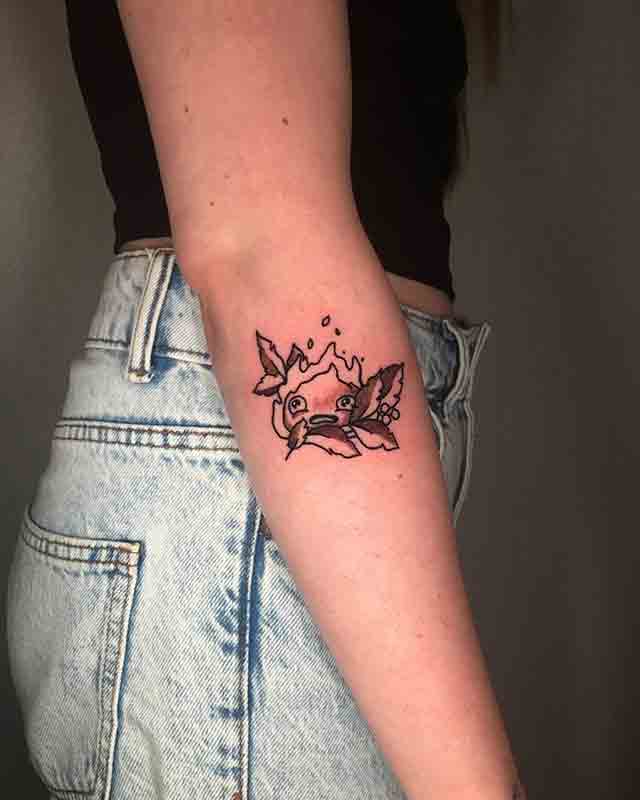 Calcifer is literally nothing but fire. The fire that keeps the howl's castle moving. If you are the kind of person who is keeping a home running, the tattoo will suit you as perfectly as you.
Anime Sleeve Tattoo
Anime sleeve tattoos are the most gorgeous tattoos you'll see. Those who like to wander with their arms open will be a great fit for this tattoo.
7. Princes Mononoke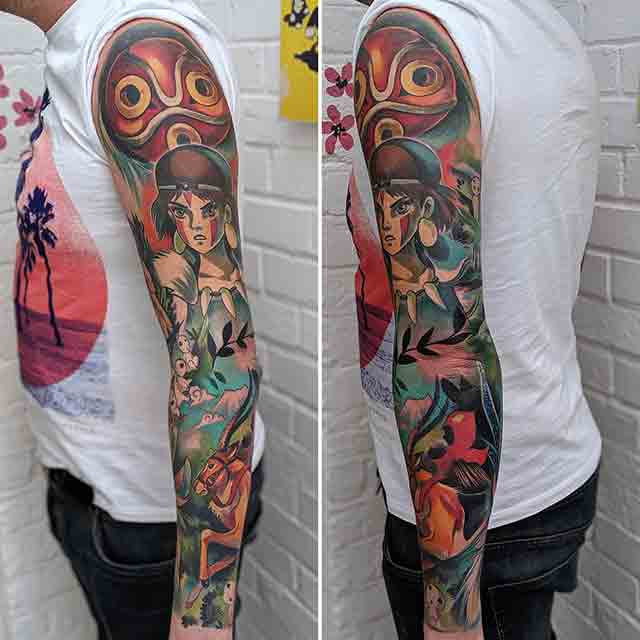 As you see the name, the tattoo illustrates Princess Mononoke, the wolf god. She was raised by wolves and is one of the most popular characters in greek mythology. If you are her fan and fierce as well, it will suit you as it covers all the space on your sleeve.
8. Ezra Scarlet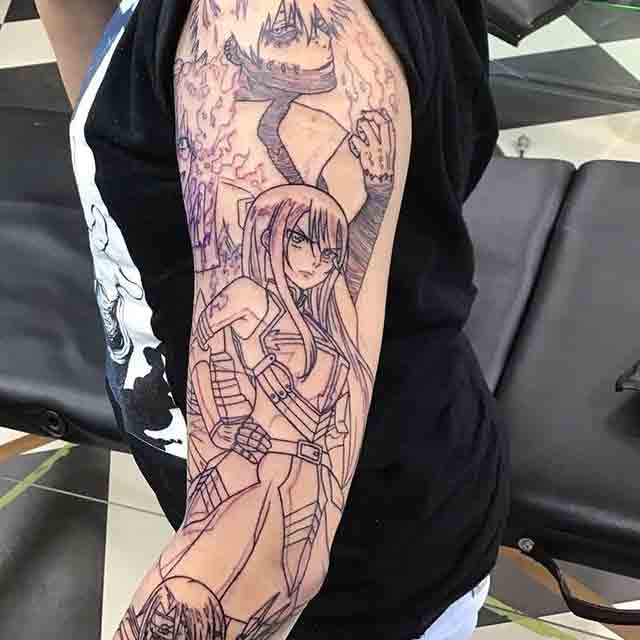 This tattoo illustrates the fairy Ezra Scarlet and her long scarlet hair and brown eyes. Behind there's an illustration of Natsu. The tattoo shows the full body of these two anime characters and covers this woman's sleeve with a great magical vibe.
9. The Evil Geniuses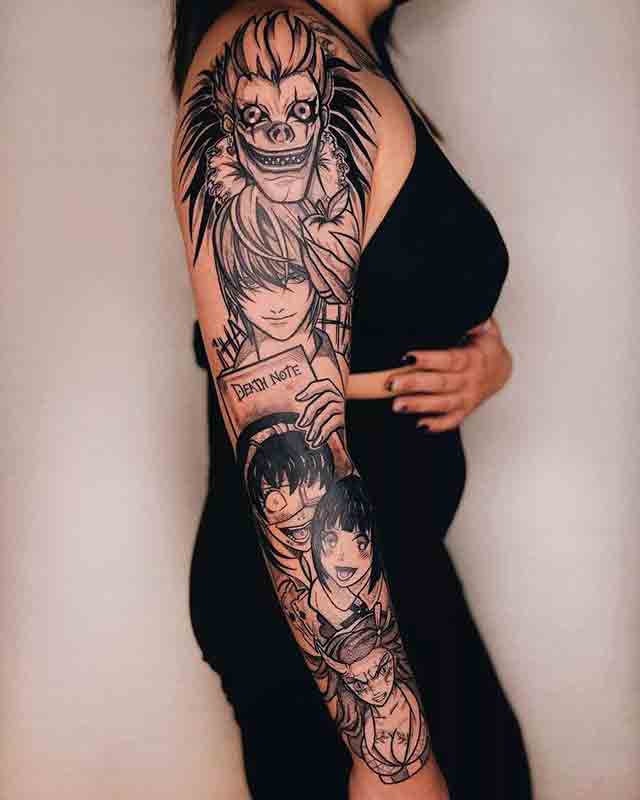 This tattoo shows one of the greatest geniuses in the evil world in anime. As the tattoo takes up all the space on the girl's sleeve it illustrates the main evil of Death Note Kira holding the note by himself. And also you can see the ghost Ryuk over him. Below there are three more evil characters to your liking.
Cool Anime Tattoos
Cool anime tattoo brings the coolest characters in anime. Any guess who is coming next? Let's find out.
10. Horishita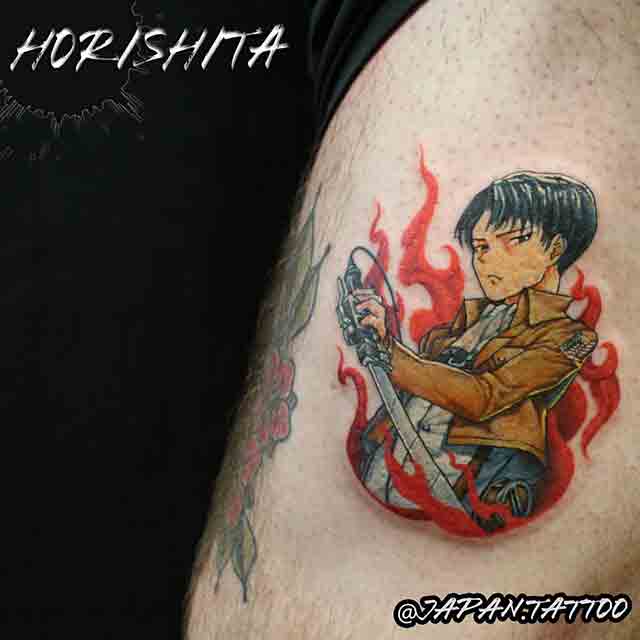 This Anime Tattoo shows one of the coolest characters Horishita holding a weapon. There's a fire in his background and he poses as he drags out the weapon. Horishita tattoo will bring a reddish vibe to your arm.
11. Kaedi Takagaki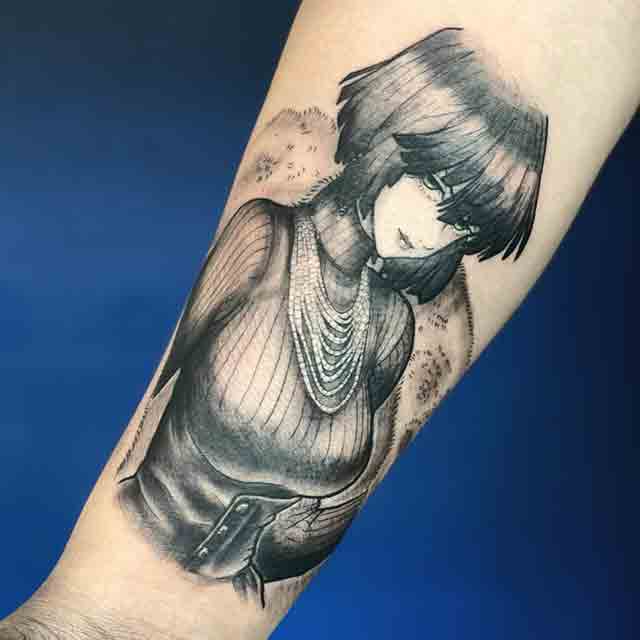 This anime tattoo illustrates Kaedi Takagaki's upper part of the body with a black outfit with her beautiful face. She is a 25-year-old character from the most popular series Idolnaster. The tattoo will look hot to anyone with a white complexion.
12. Sukuna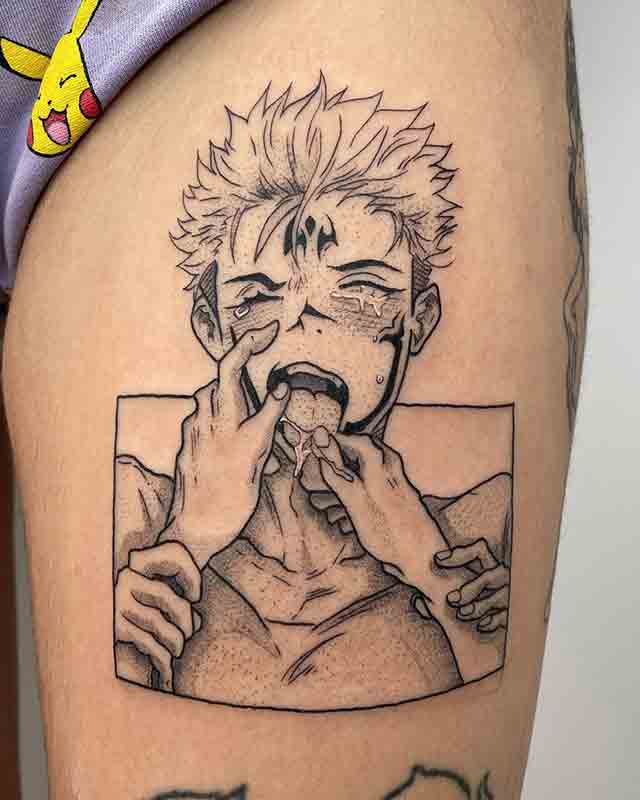 Sukuna, the king of curses has been illustrated in this tattoo. The most special thing about this evil is he's more than a thousand years old. And we see him crying in this tattoo.
Simple Anime Tattoo
Don't misjudge them as they are so simple. These tattoos are artistic and classy with their simple appearance.
13.    Cutie Foxy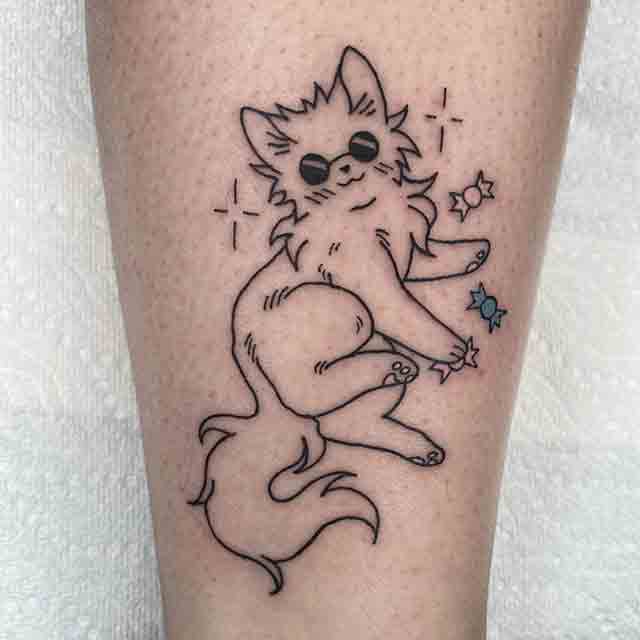 The Cutie Foxy Tattoo will sign a cute little cat in your arm with sunglasses on. This cat is a character from a Japanese popular comic. As she appears in a charming mood in this tattoo, it'll seem so cute on your arm.
14. Fushi and Joan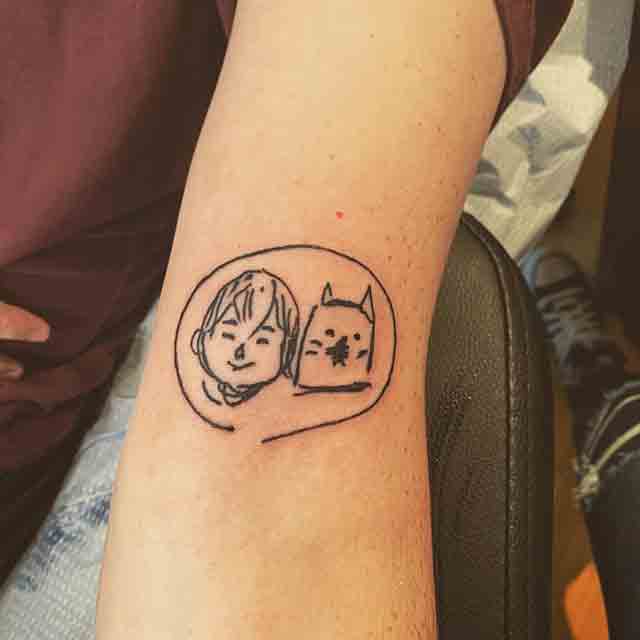 This sweet little anime tattoo can even be illustrated on your wrist. It shows two of the cutest characters' happy faces in a circle. Though the tattoo is so small, those who know these characters will eagerly wear this tattoo.
15. Potter Glass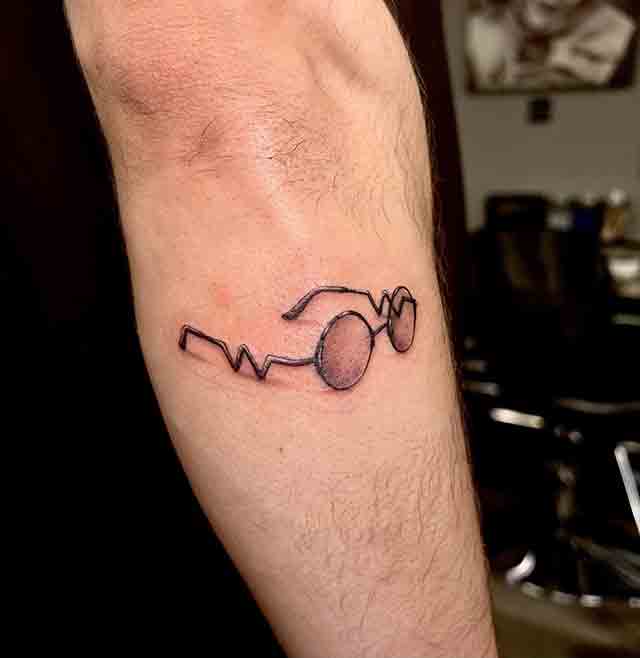 This tattoo is unique as it only illustrates a glass. It is as if the glass has magical power. it is like whoever wears it will be rewarded with power.
Anime Eyes Tattoo
If you just want to get the eyes of your favorite characters, check down below.
16.  Shouko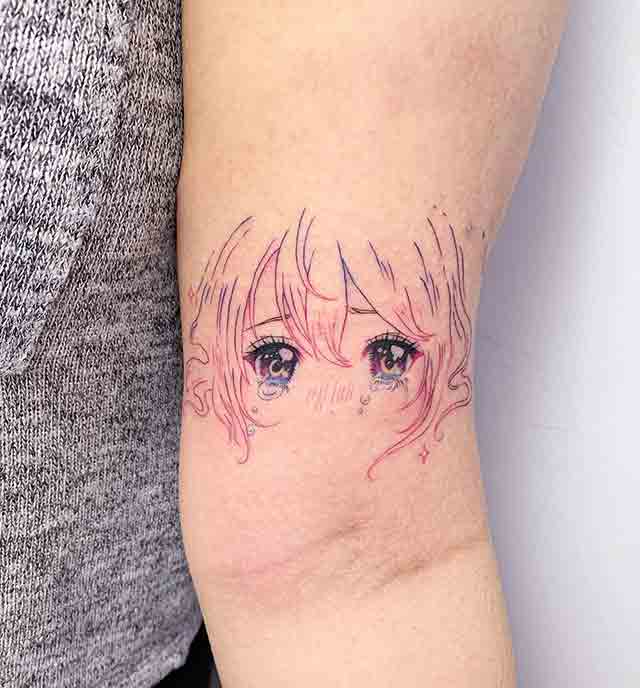 The Shouko anime tattoo shows Shoko Makinohara's eyes with tears. In the middle of the movie, Shouko lost her hearing capability and cries in heartbreaking agony. The tattoo scratched that face quite nicely.
17. Sage Mode Mangekyeo Sharingan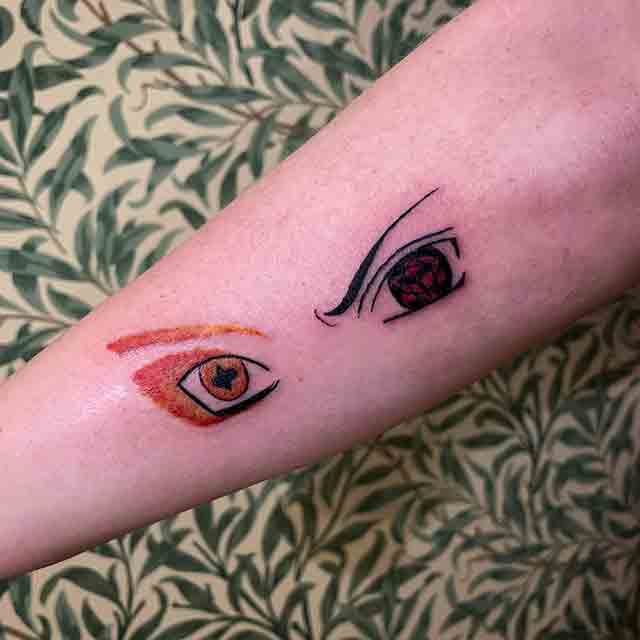 This tattoo is also unique as it only illustrates two eyes. But these two eyes aren't from the same person. The red-eye is of Mangekyeo Sharingan and the black is of Sage Mode. There is a debate amongst fans about who's the strongest the most.
18. Slayer's Gaze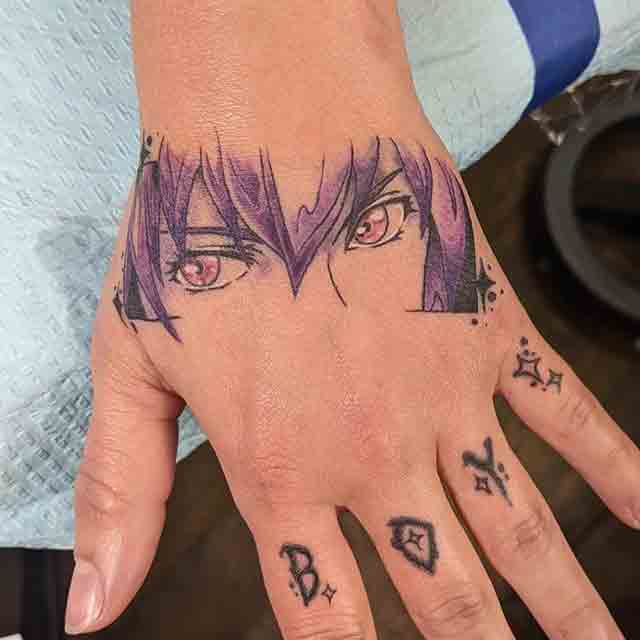 Slayer's gaze tattoo shows the furious look of Sasuke. He's the most dominant slayer of anime history. You can draw this tattoo on the upper part of your arm.
Anime Tattoo Artists
Here you'll see three more skilled artists in their field.
19. Android 17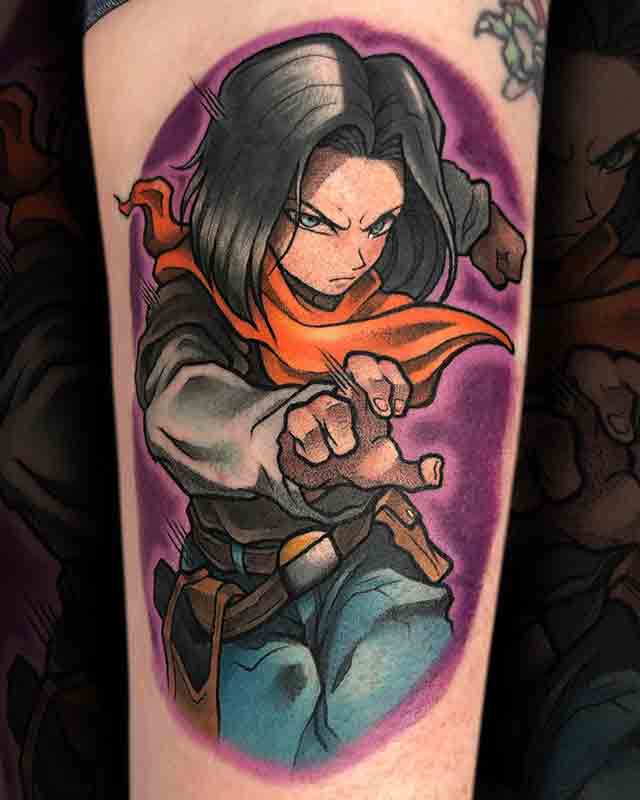 This anime tattoo brings a dragon ball character Android 17. He's the twin brother of Android 18. As he poses for his next strike the tattoo will bring a good battle vibe to your arm.
20. Giyu Tomioka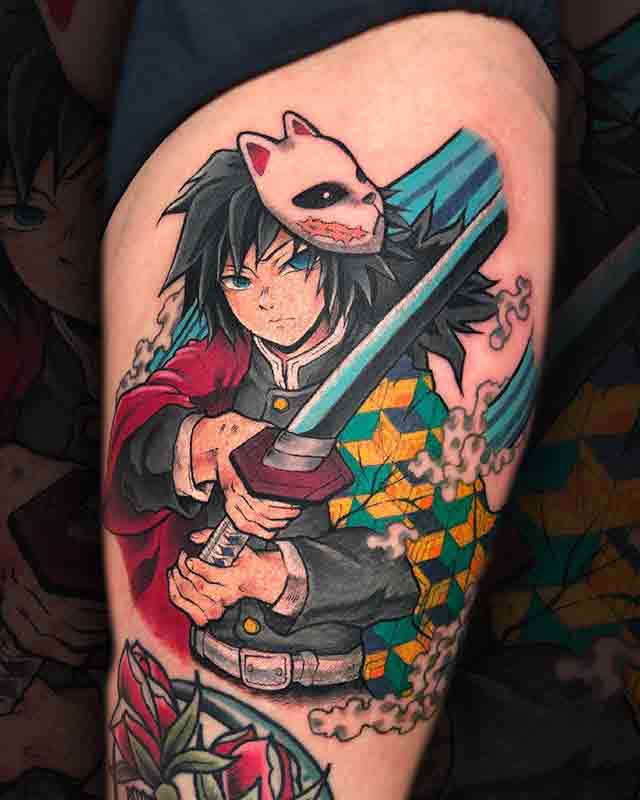 Giyu Tomioka is a prominent character in the demon slayer series. His dark hair and edgy skin are well illustrated in this tattoo as he attempts a strike with a mask off. wearing this tattoo, you'll get a cool look of this strongest character.
21. Rock Lee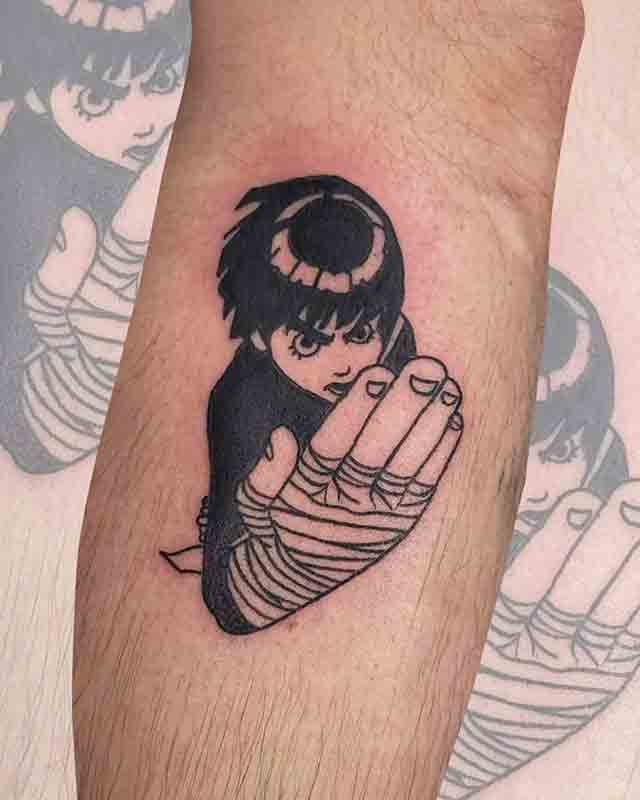 Here we get a popular naruto character in this tattoo. Rock Lee is known for his exceptional talent and is appeared with a karate pose in this tattoo. The tattoo will be in liking to those who love dark black colour.
Anime Hand Tattoo
Anime hand tattoos are for the upper part of your hand. No doubt, these are so gorgeous.
22. Zenitsu Agatsuma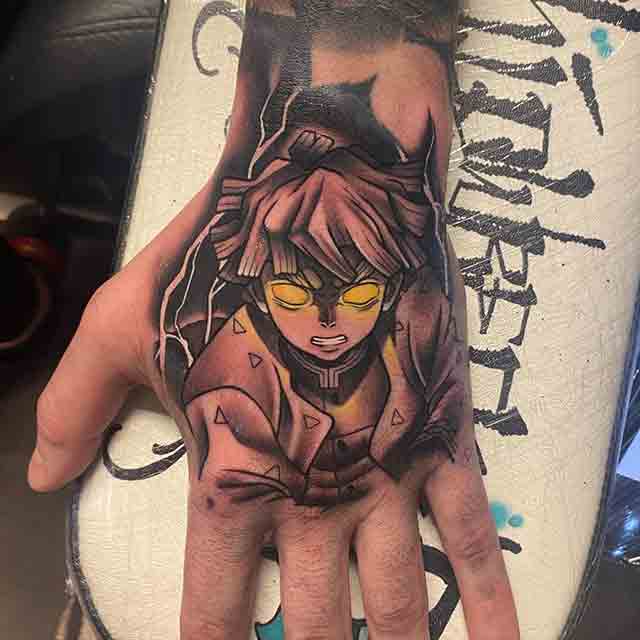 Here we get another strongest character from the demon slayer series. Zenitsu Agatsuma covers your hand with an electrifying look with his fired eyes.
23. Itachi Sama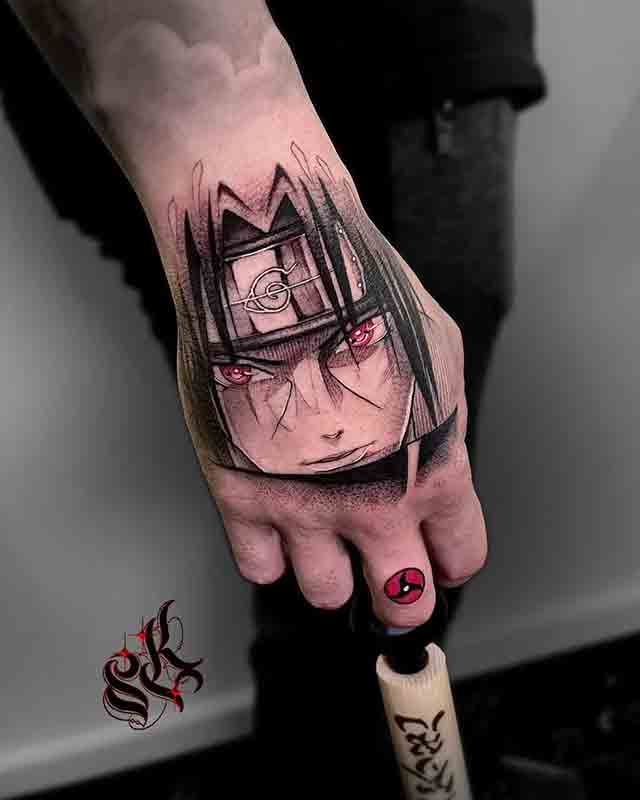 This anime tattoo brings a villain to us with his terrifying look. Itachi Sama is known as the biggest terrorist in an anime drama series. Wearing this to your hand will completely give you a rebellion feeling.
24.  Eternal Rinnegan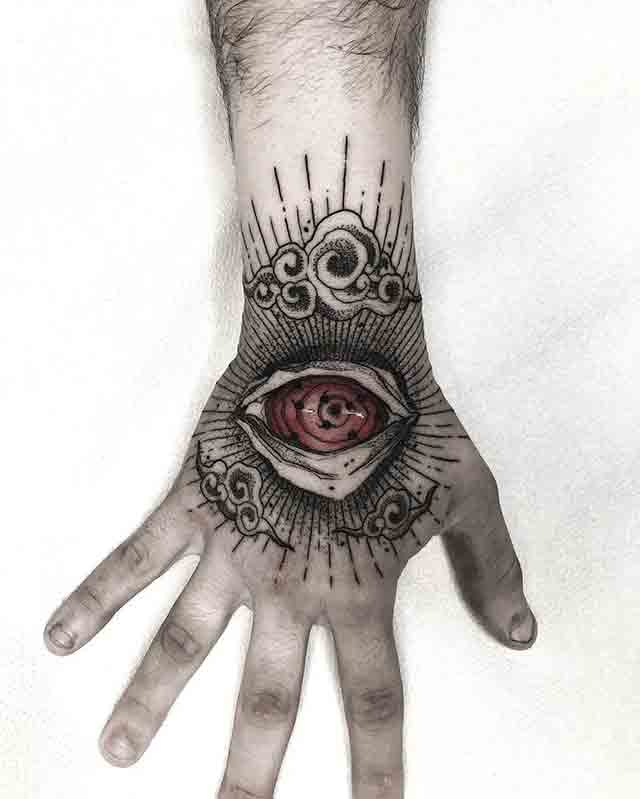 This anime tattoo simply demonstrates the most exalted eye of Samsara, a fictional character in the Naruto series. The eye takes place right in the middle of your hand and enhances the beauty far better.
Anime Girl Tattoo
Three more cute girls appear in this section.
25. Ito's Dream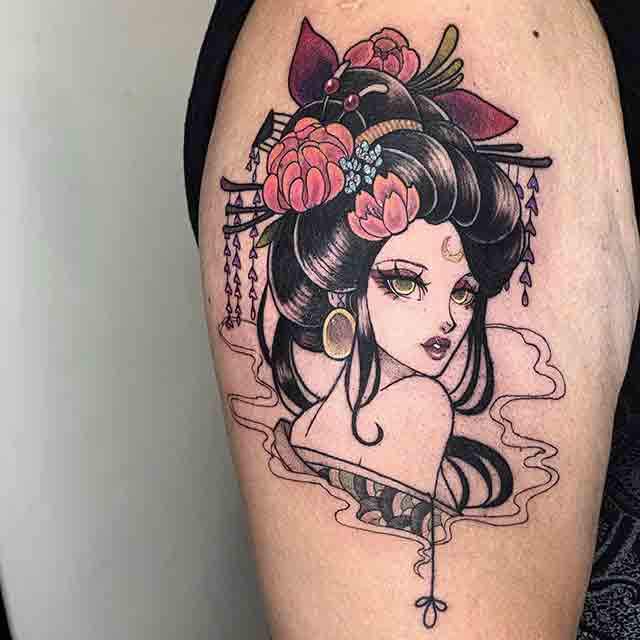 This anime tattoo illustrates one of the most beautiful characters Ito. Her stylish hair and quietly hot look will make anyone's arm gorgeous whoever wears it.
26.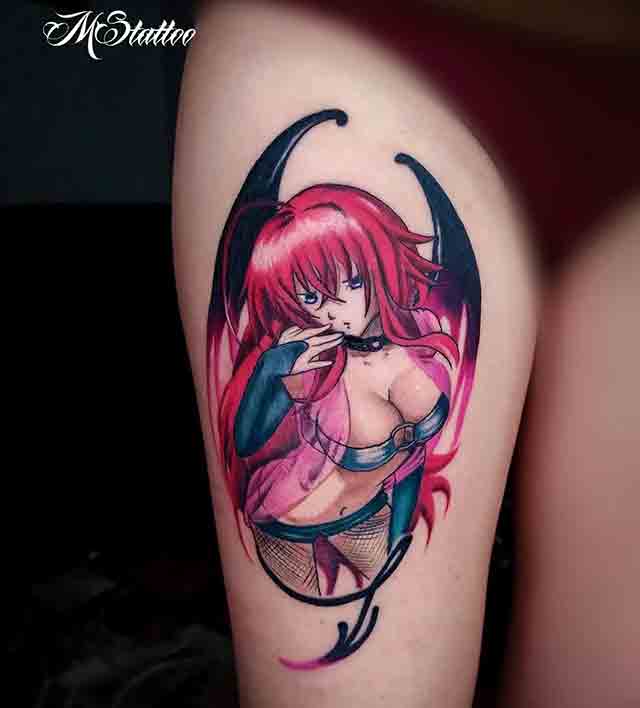 27.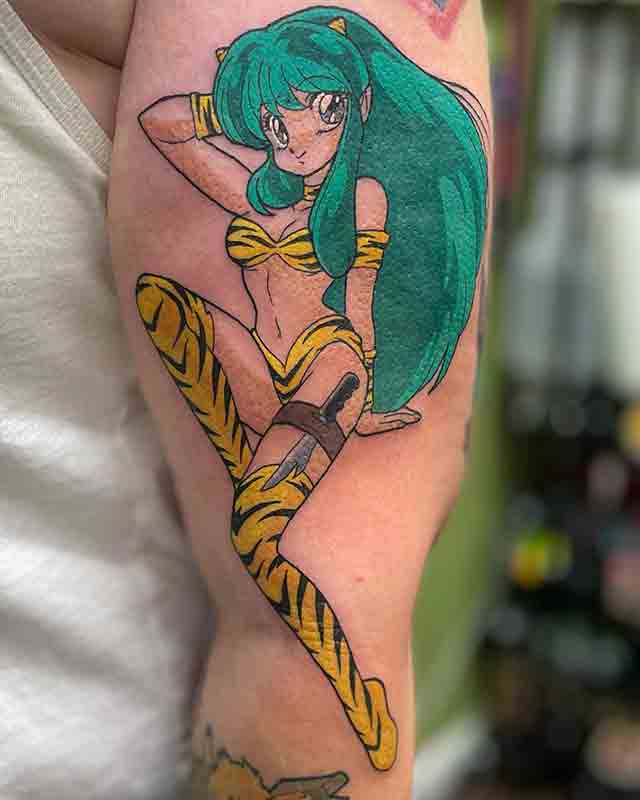 Anime Panel Tattoo
28.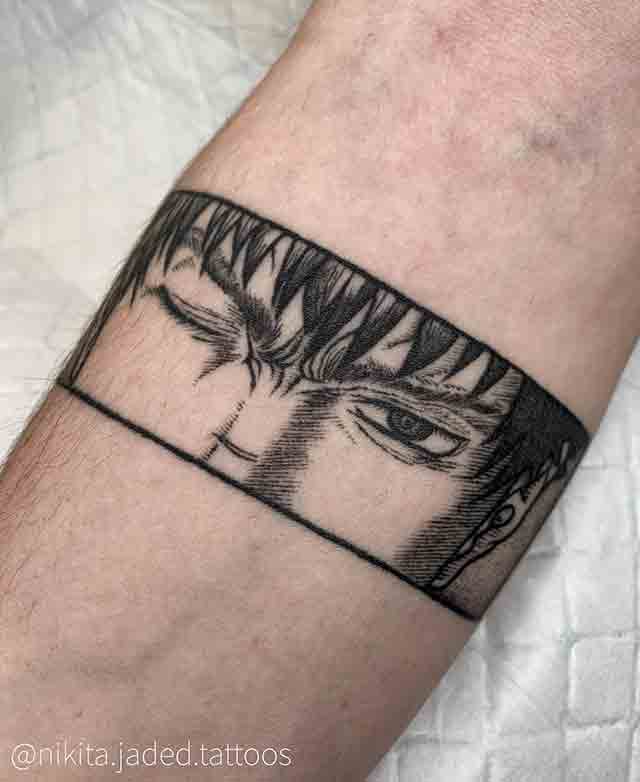 29.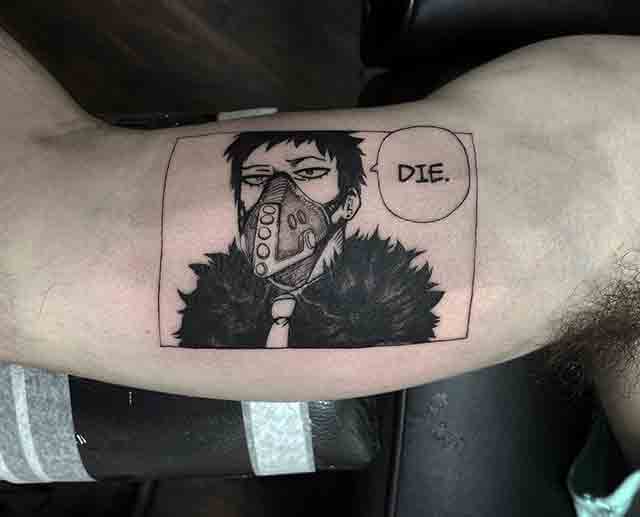 30.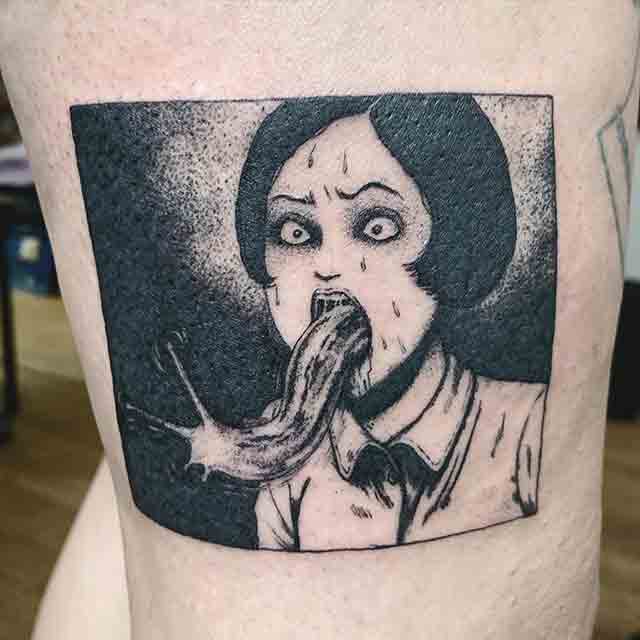 Bleach Anime Tattoo
31.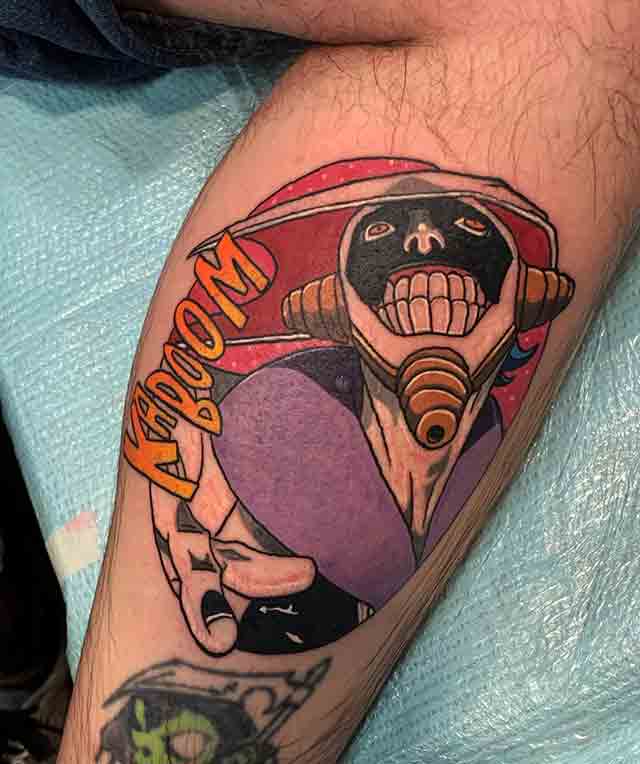 32.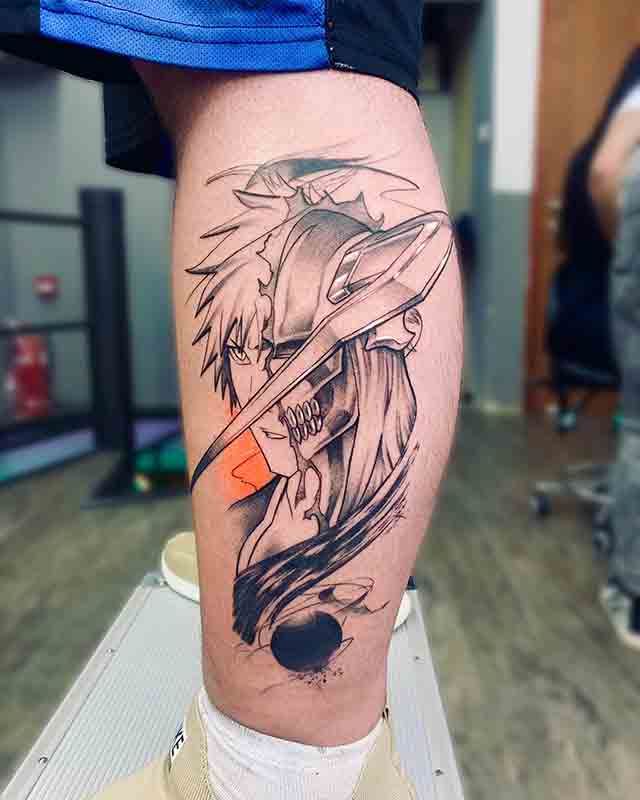 33.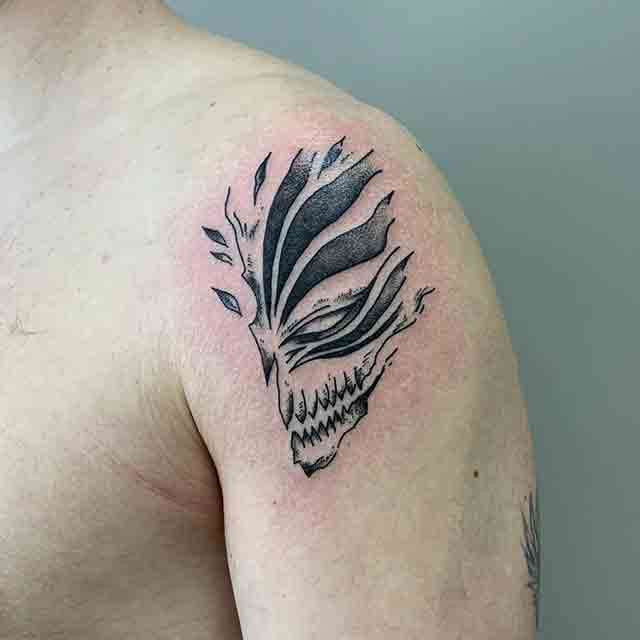 Cute Anime Tattoos
34.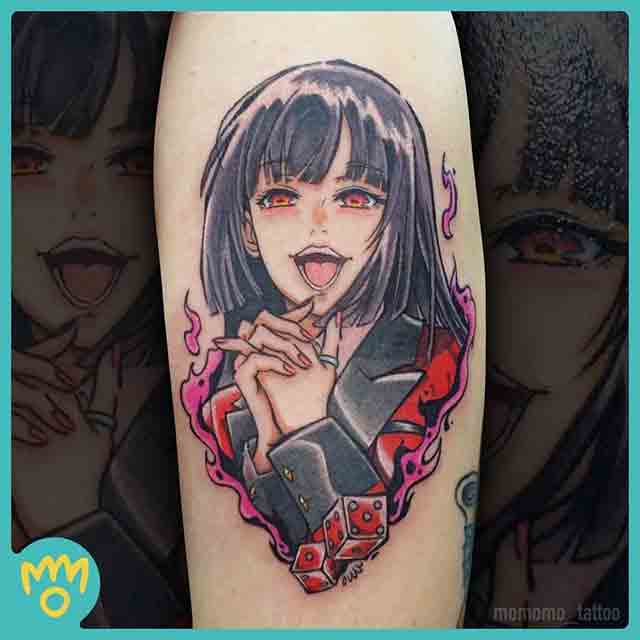 35.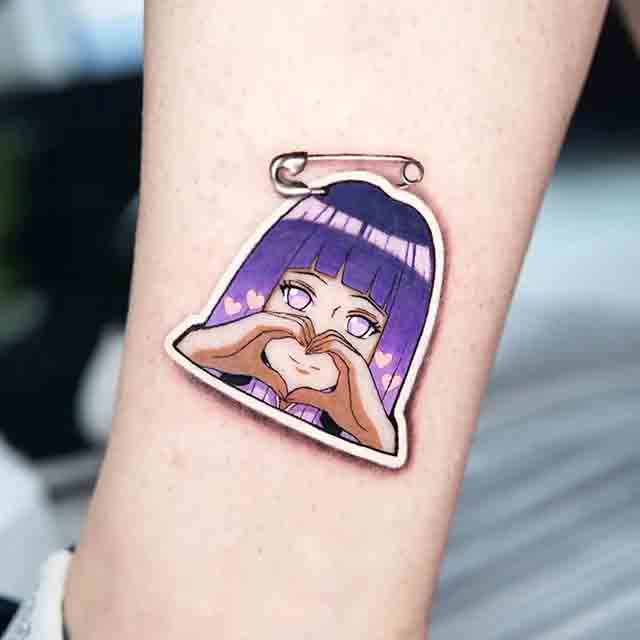 36.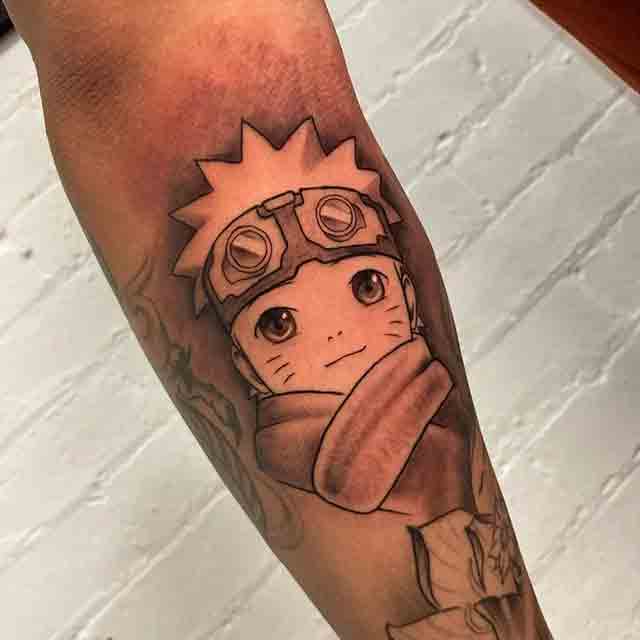 Matching Anime Tattoos
37.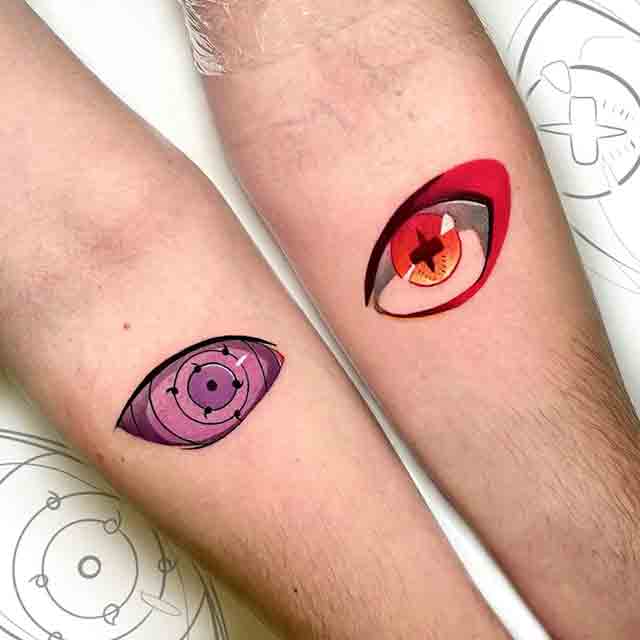 38.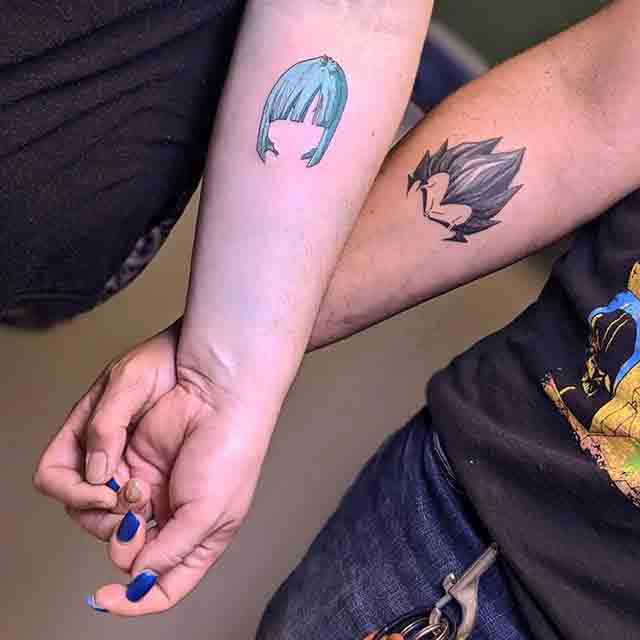 39.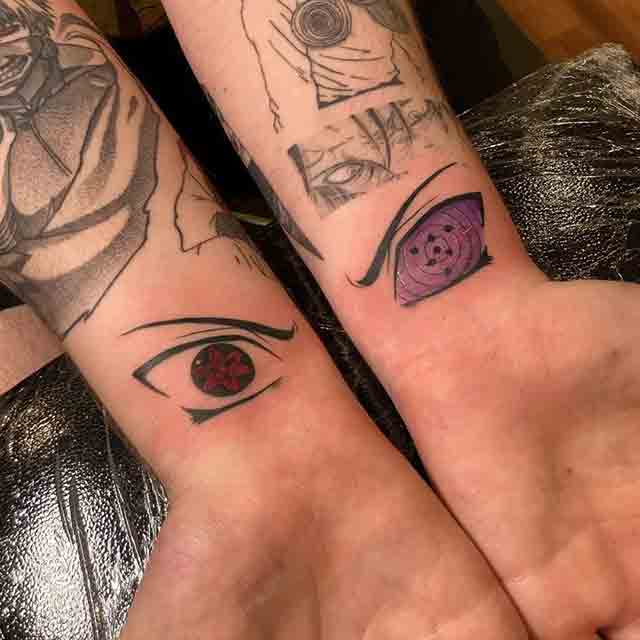 Minimalist Anime Tattoo
40.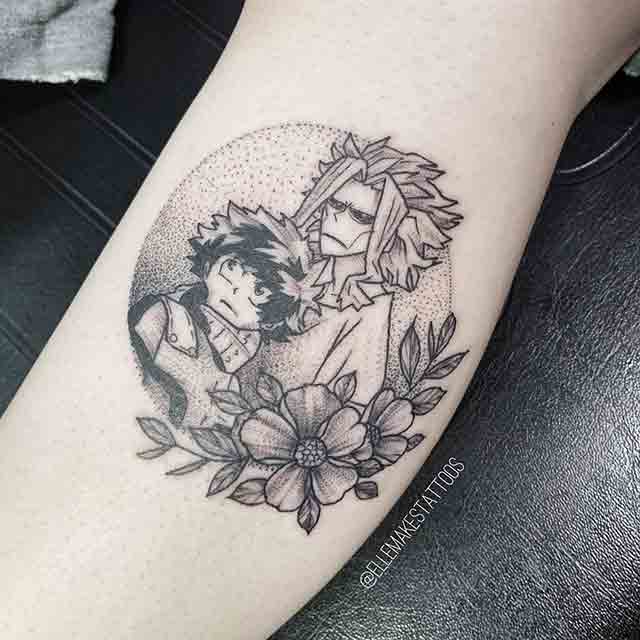 41.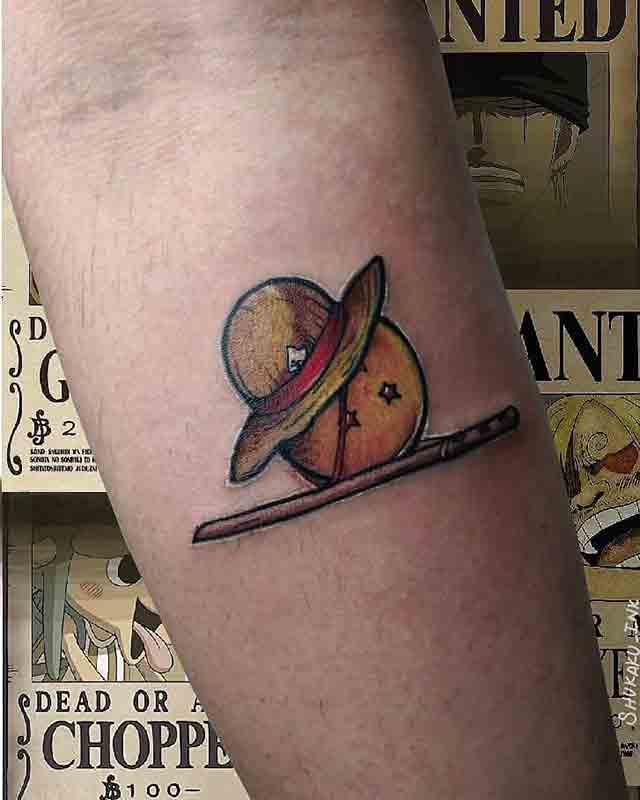 42.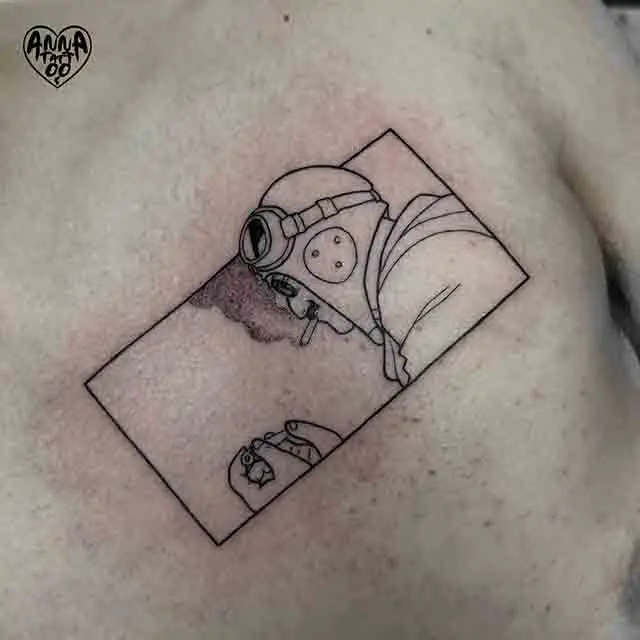 Subtle Anime Tattoo
43.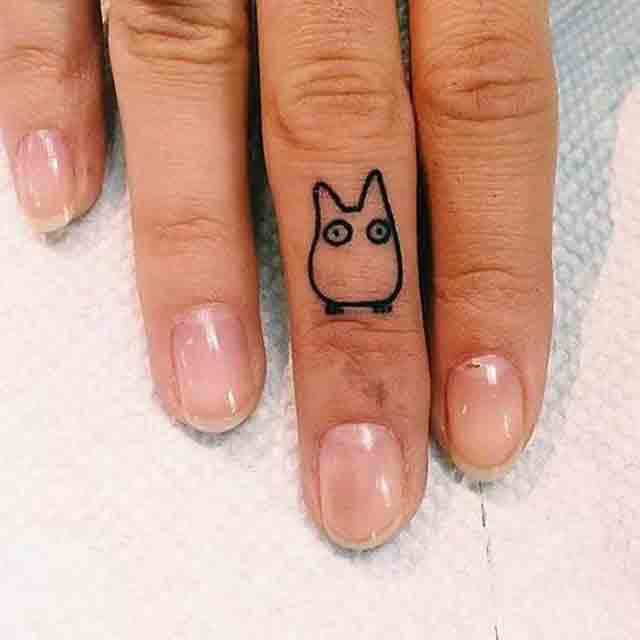 44.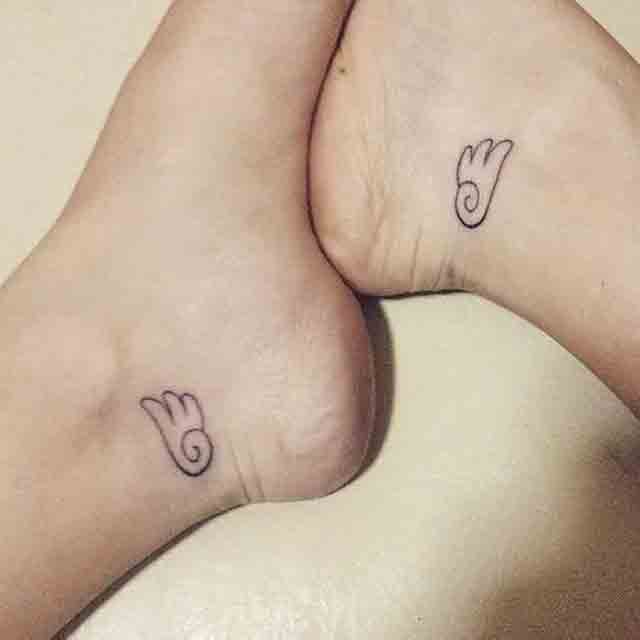 45.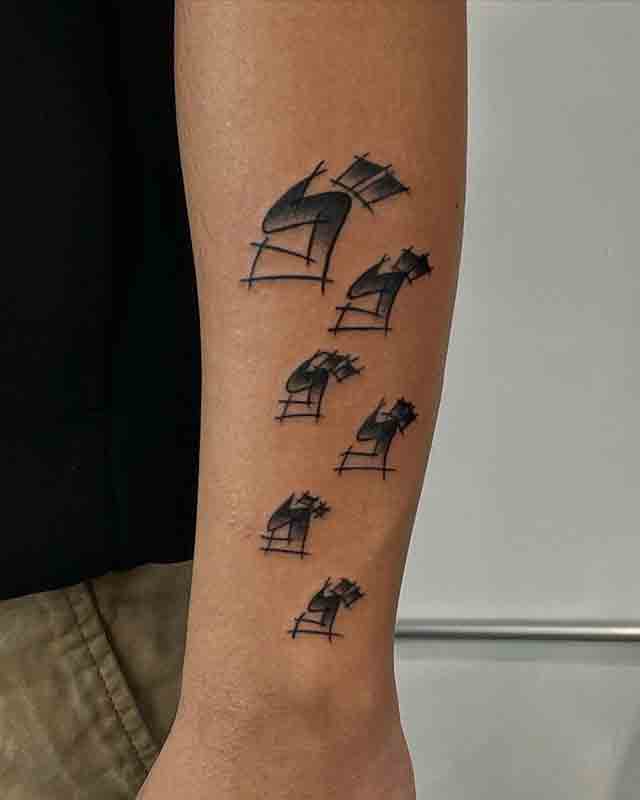 Anime Arm Tattoo
46.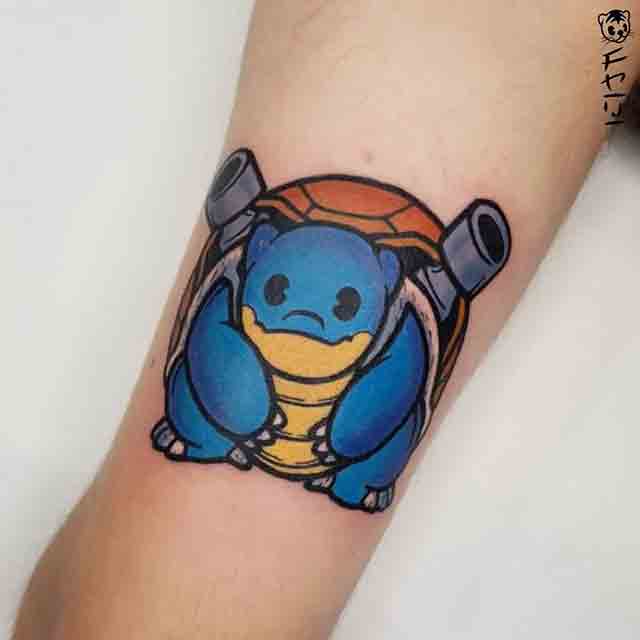 47.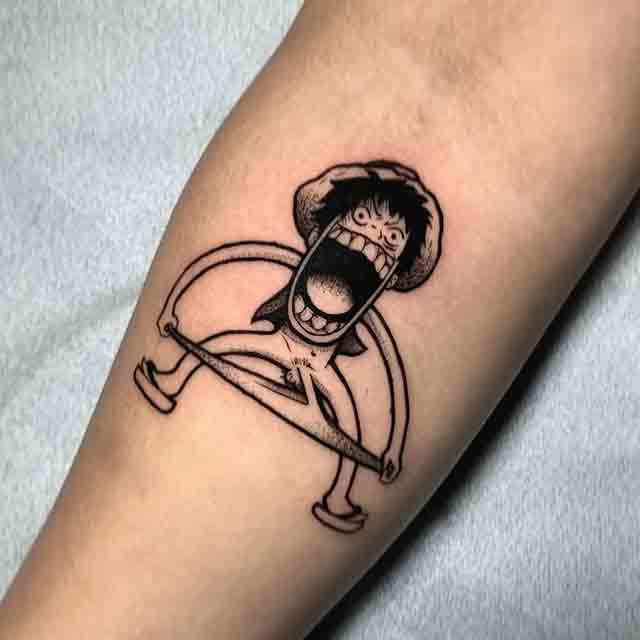 48.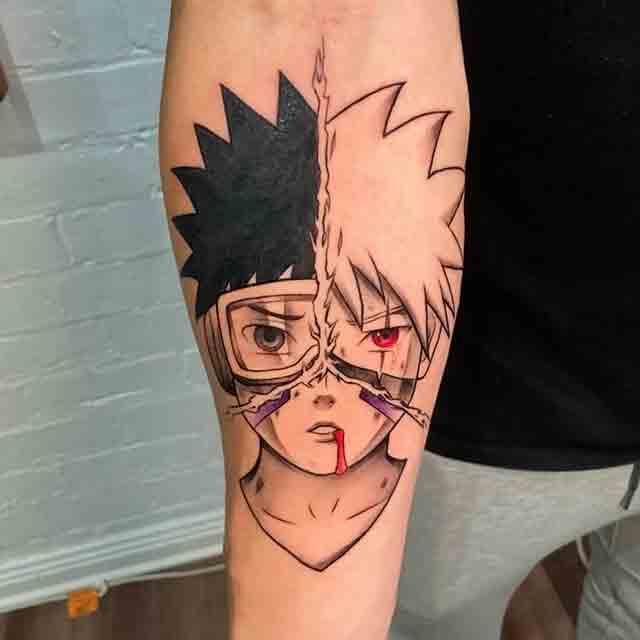 Anime Tattoos Forearm
49.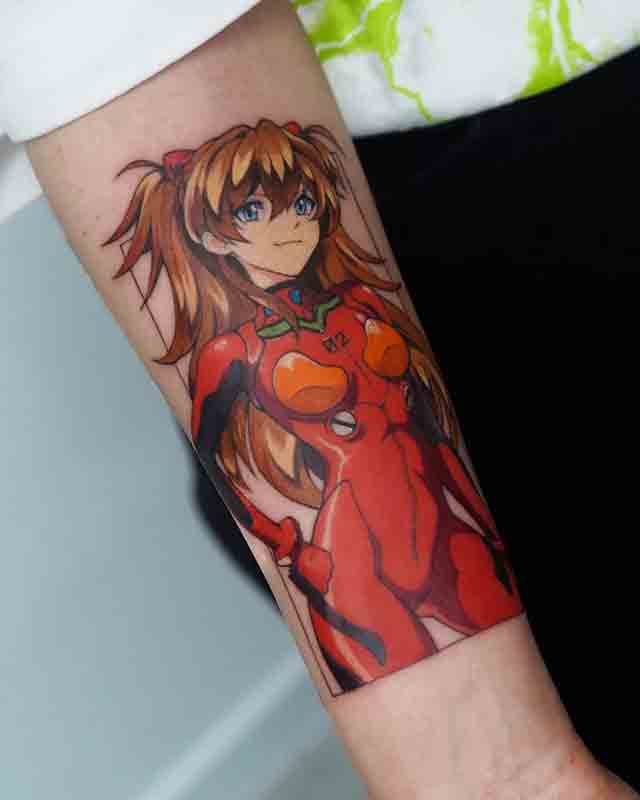 50.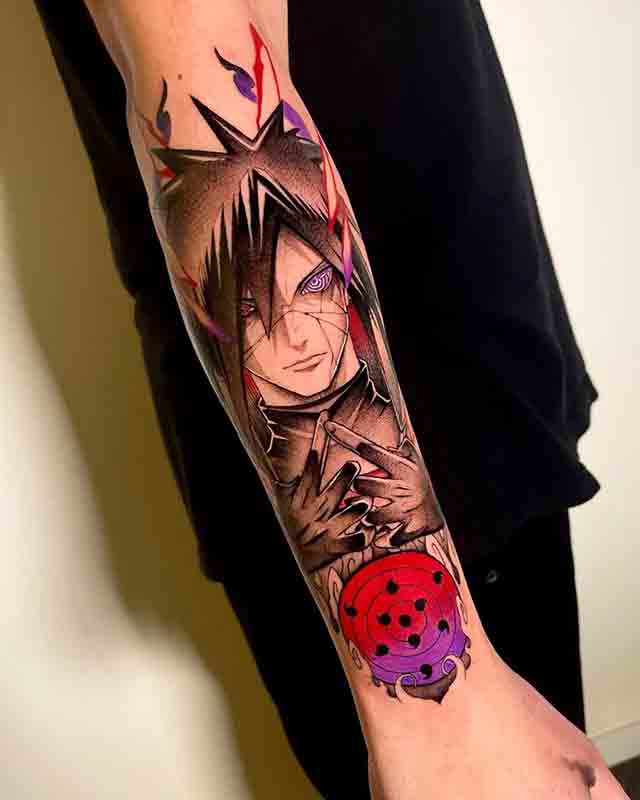 51.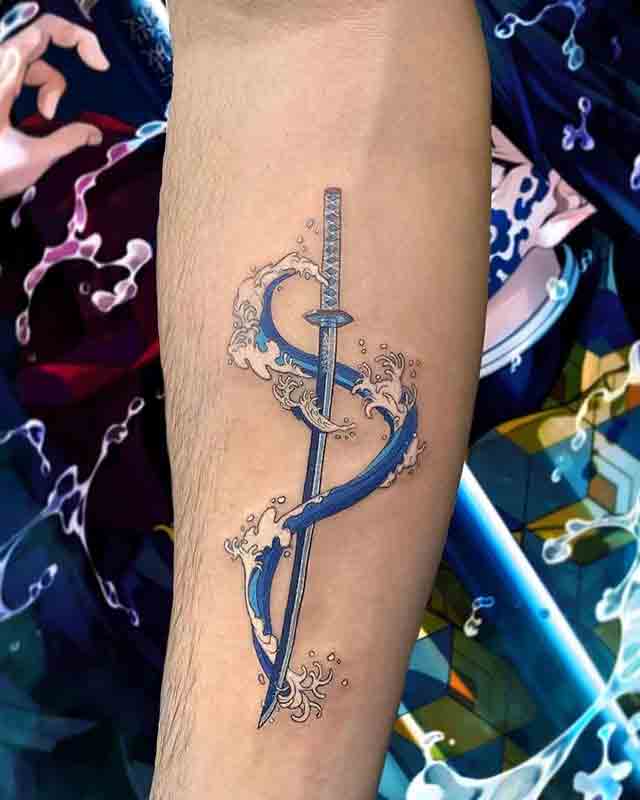 Anime Dragon Tattoo
52.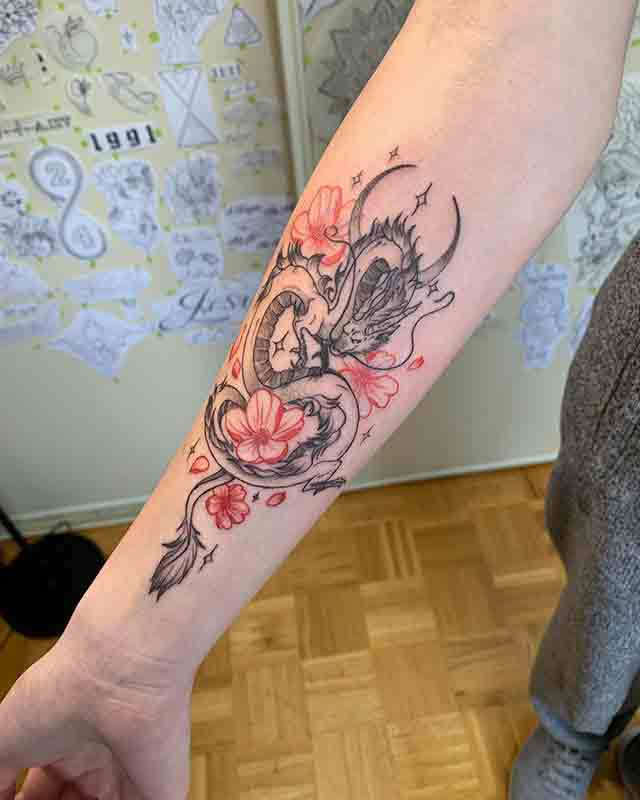 53.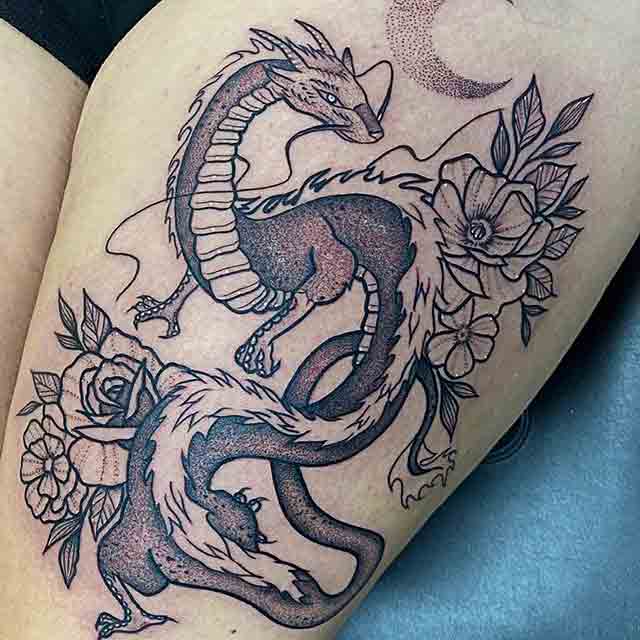 54.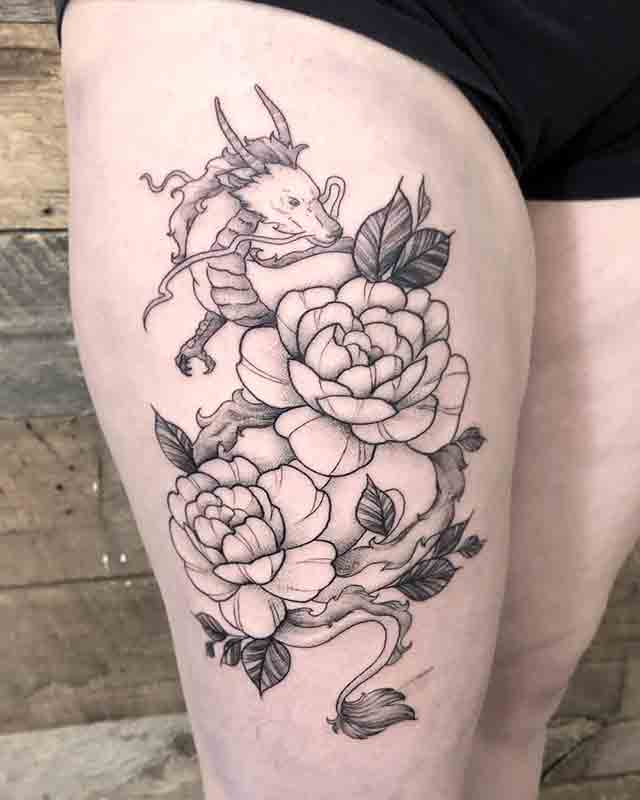 55.
56.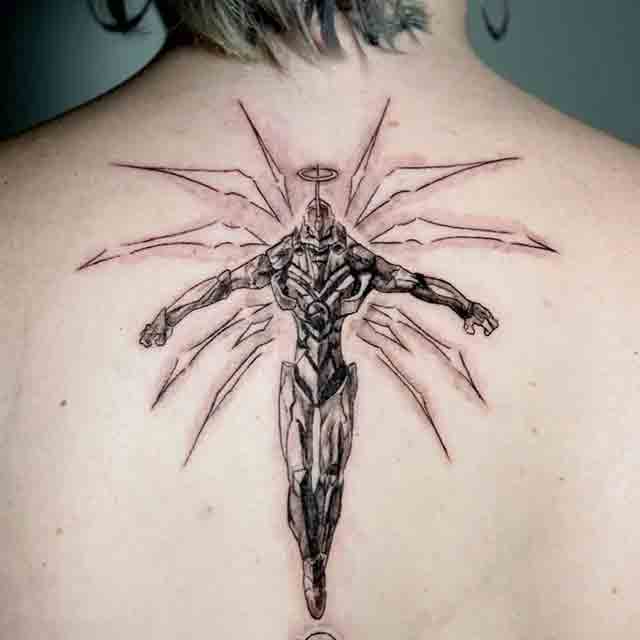 57.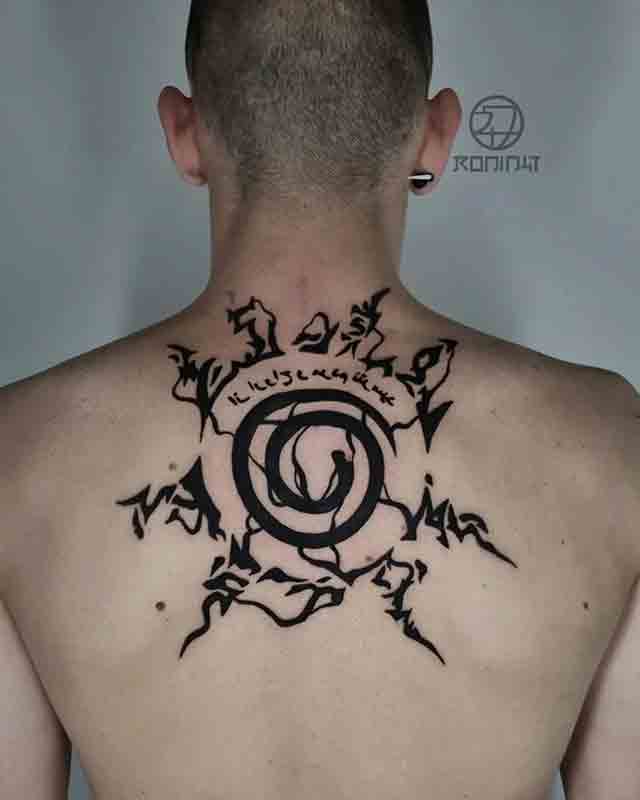 Anime Couple Tattoo
58.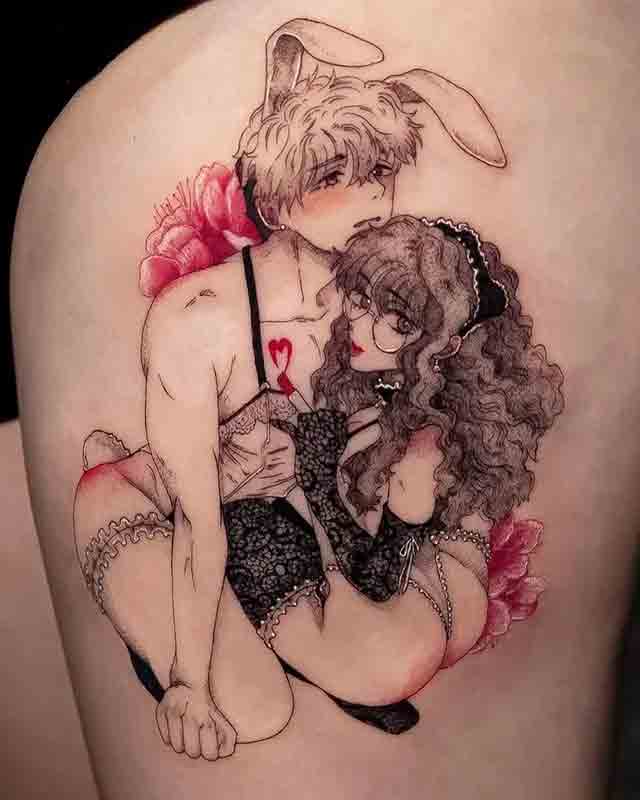 59.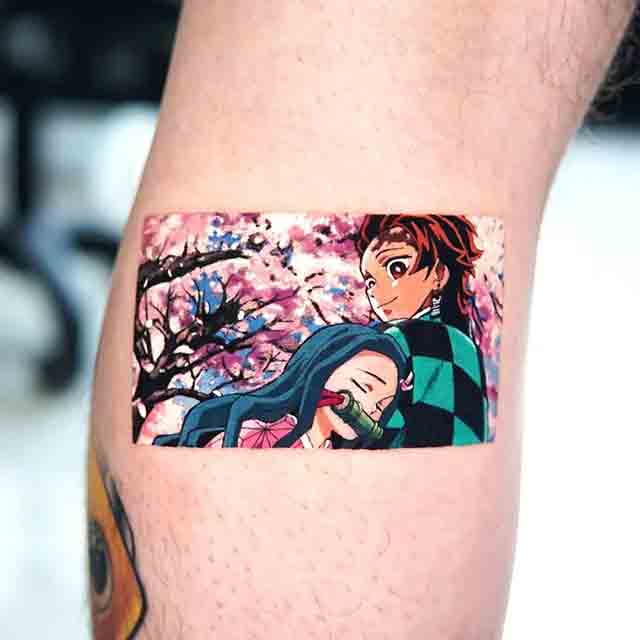 60.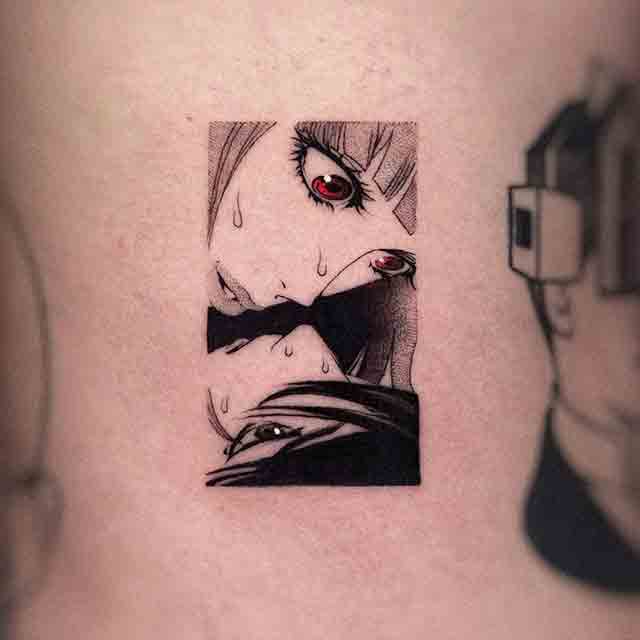 Nana Anime Tattoo
61.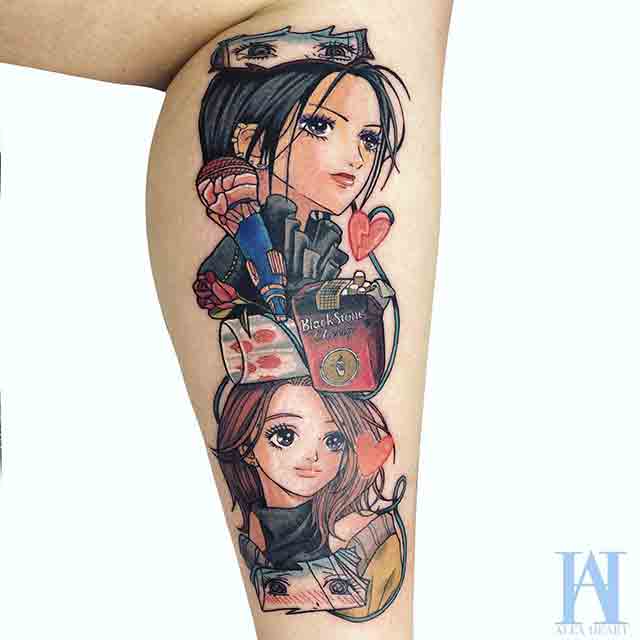 62.
63.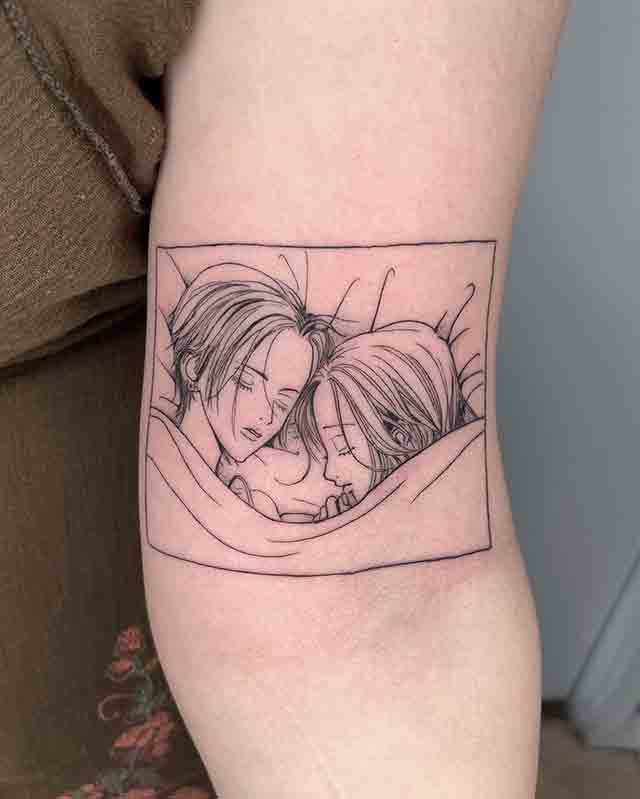 Seven Deadly Sins Anime Tattoo
64.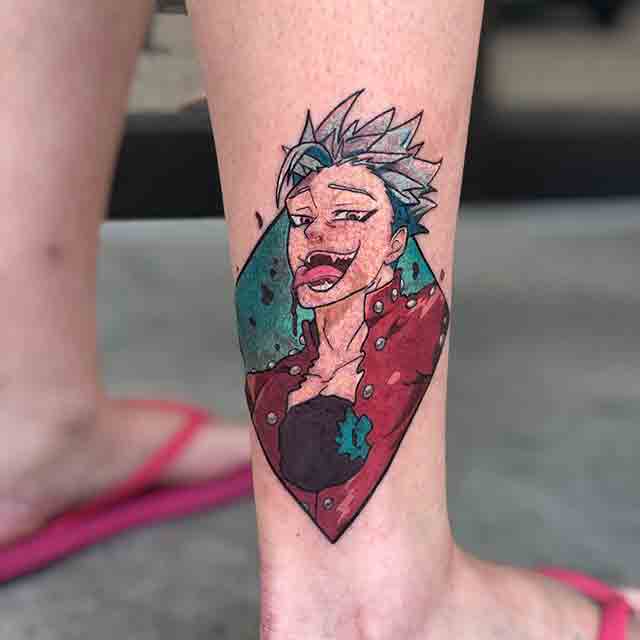 65.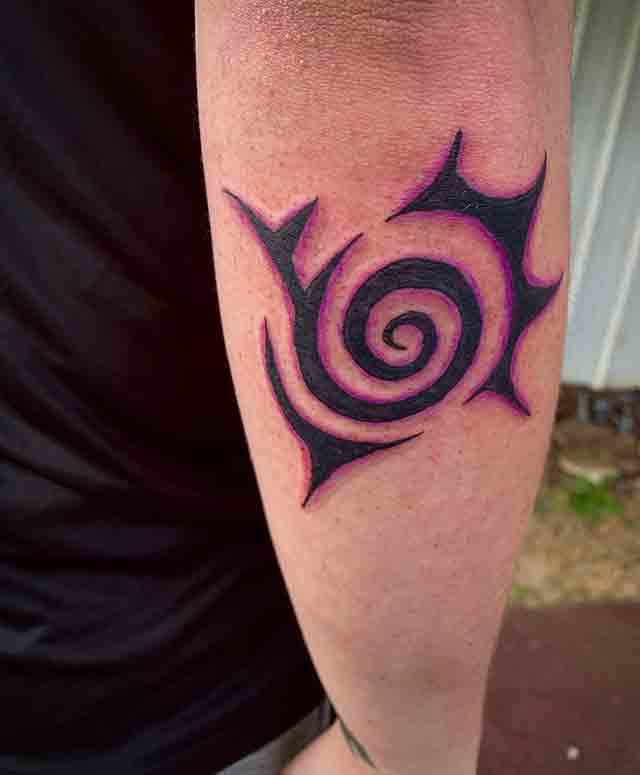 66.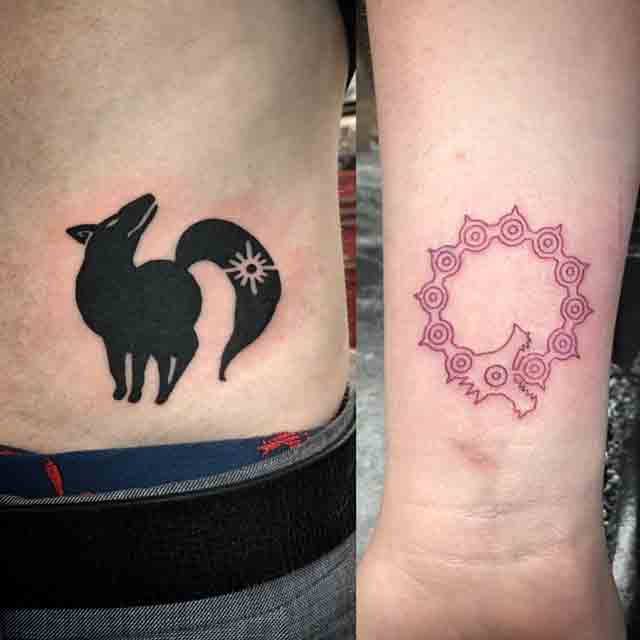 Anime Tattoo Drawings
67.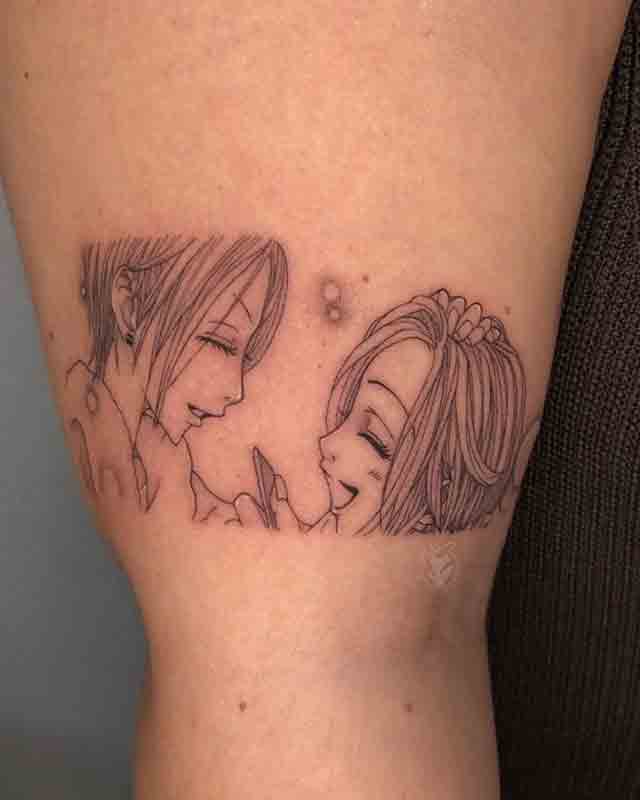 68.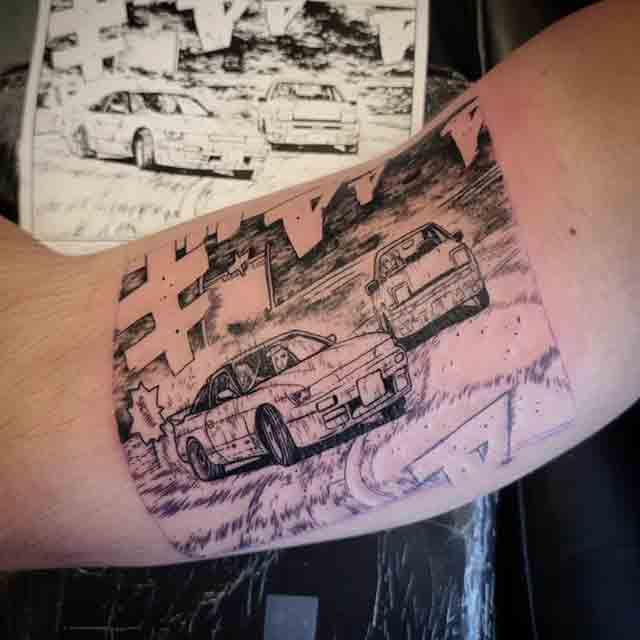 69.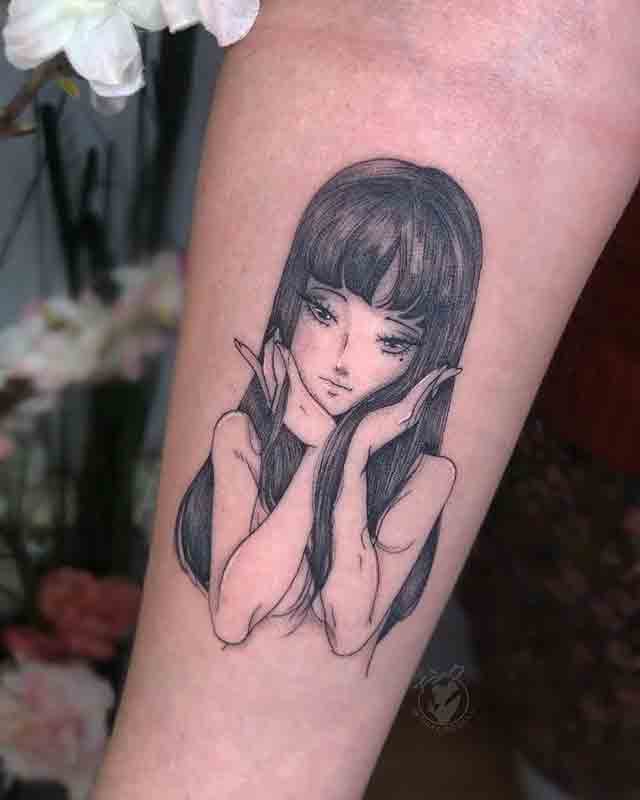 Bad Anime Tattoo
70.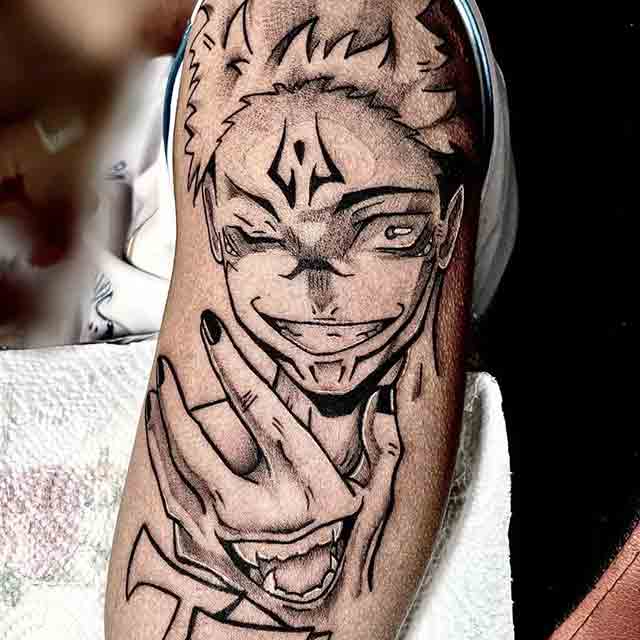 71.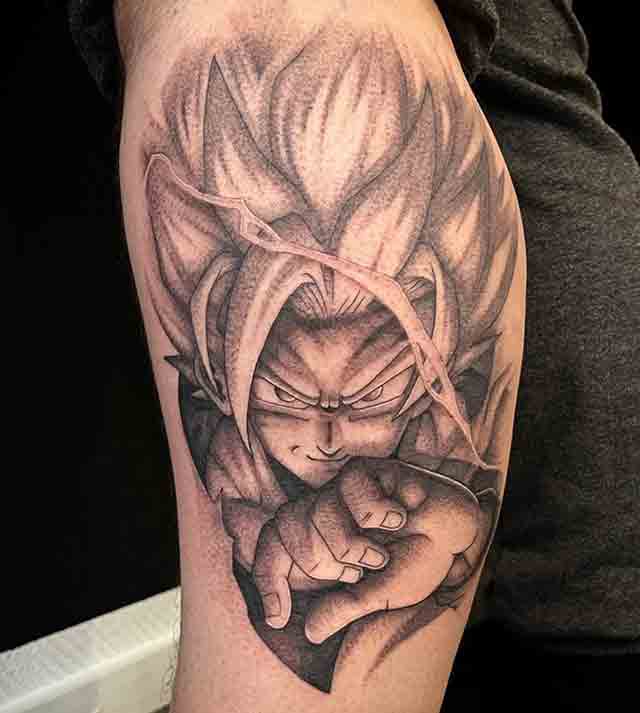 72.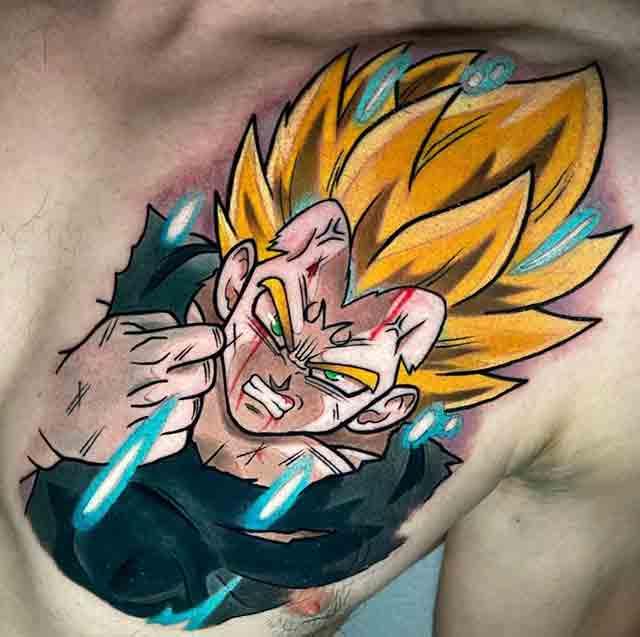 Anime Style Tattoos
73.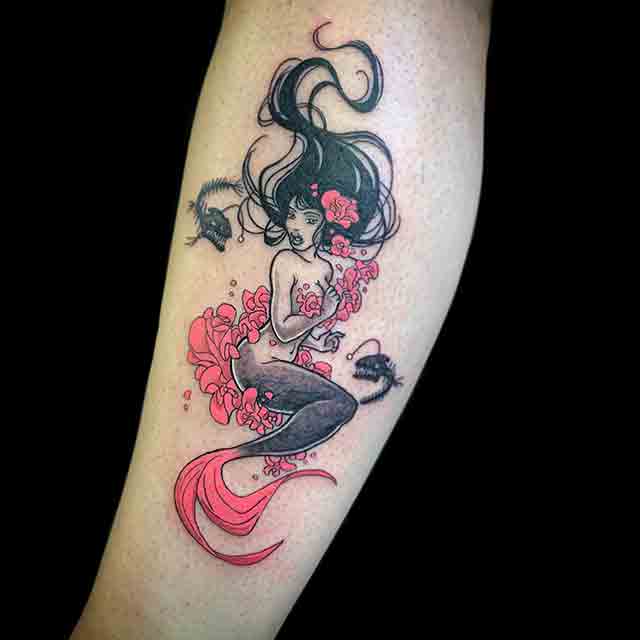 74.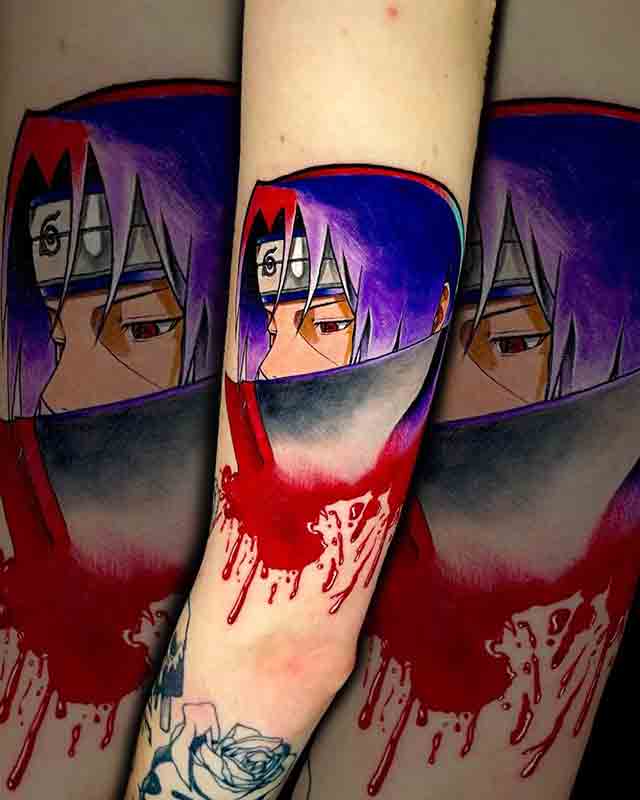 75.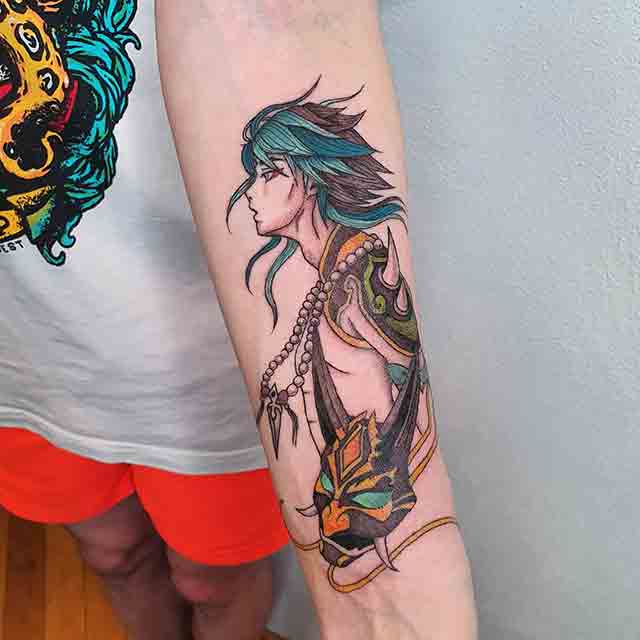 Naruto Anime Tattoos
76.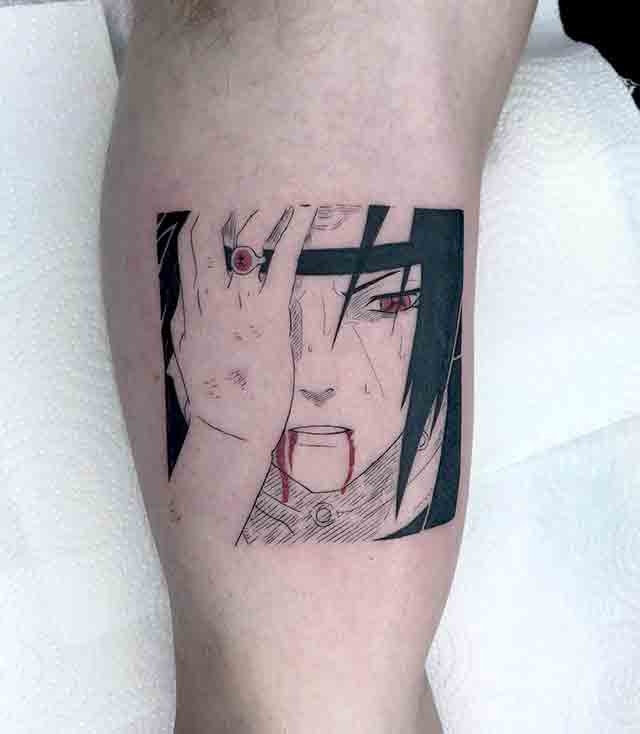 78.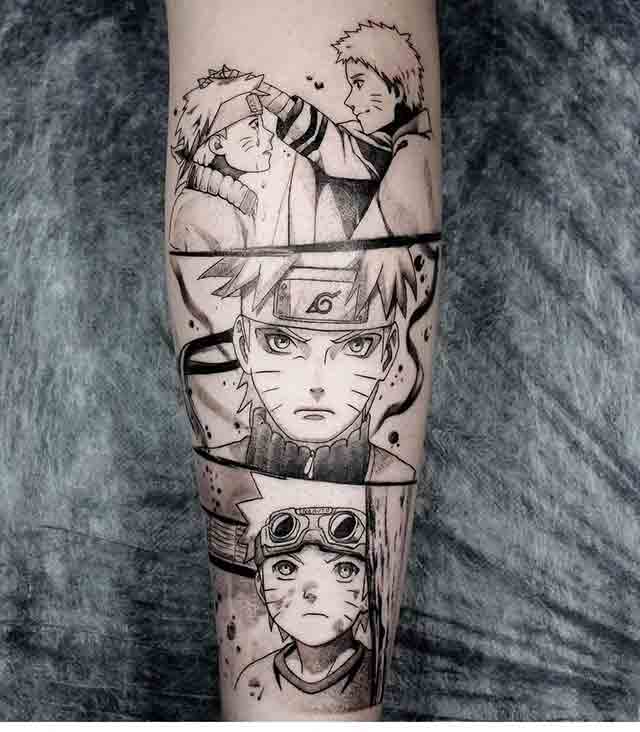 79.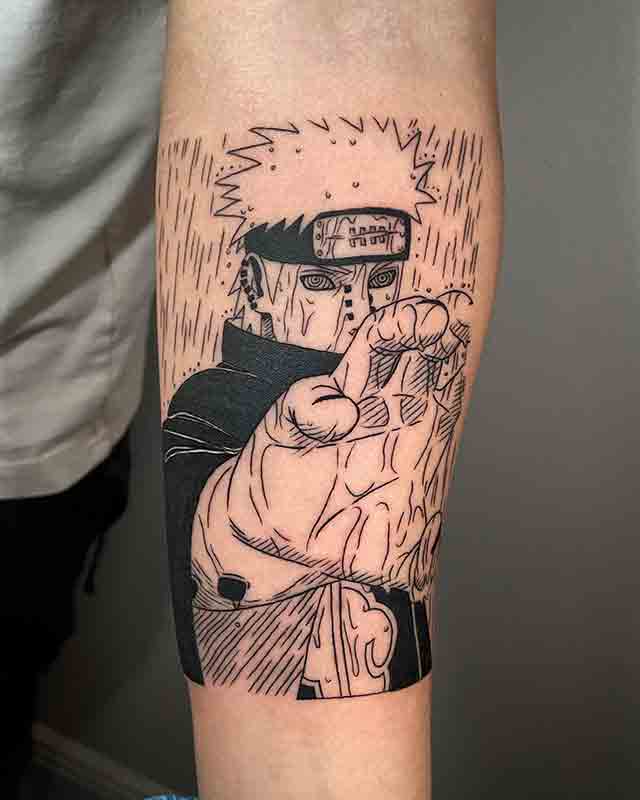 Anime Finger Tattoos
80.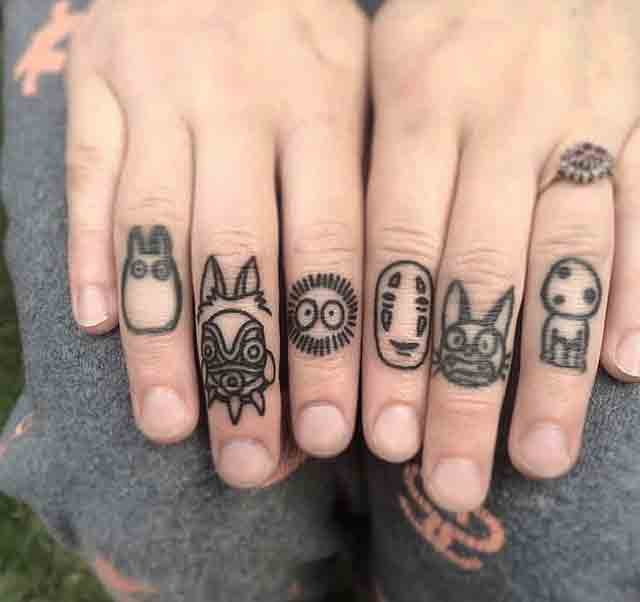 81.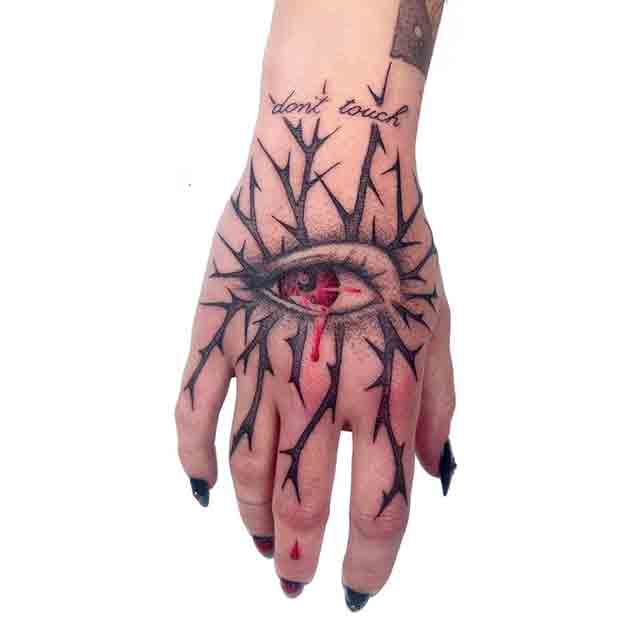 82.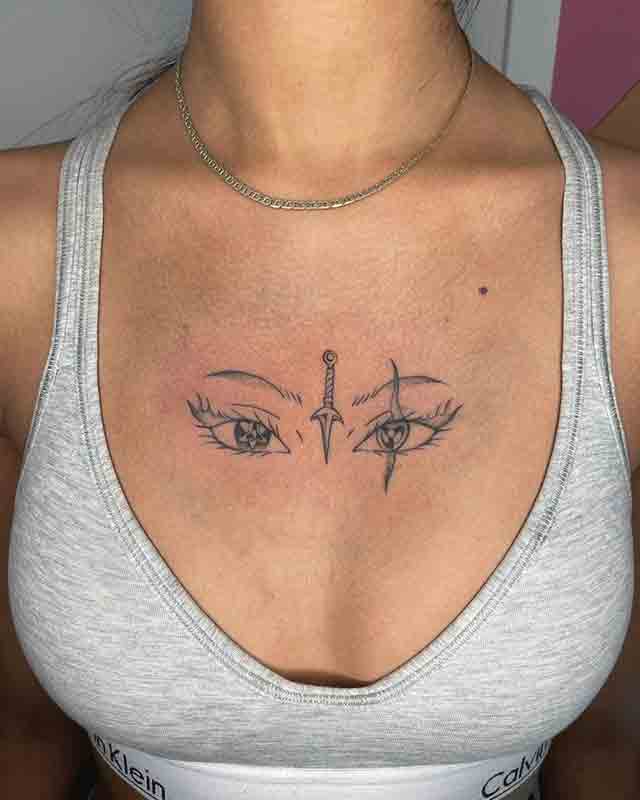 83.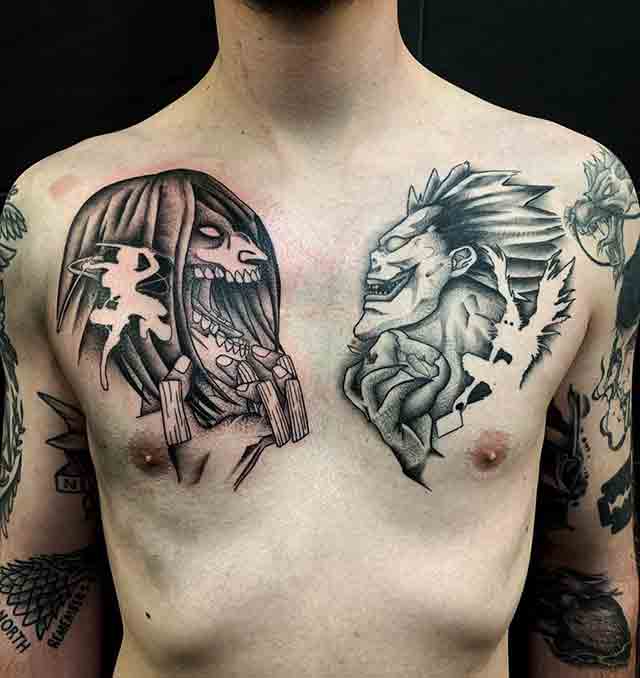 84.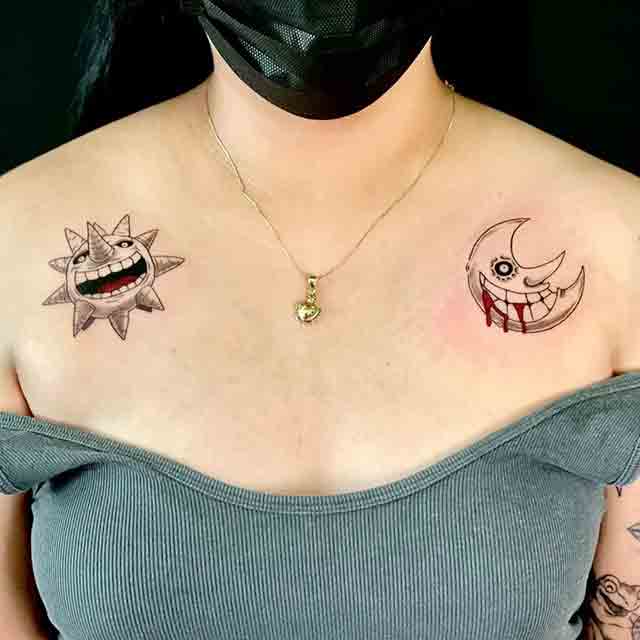 Anime Neck Tattoo
85.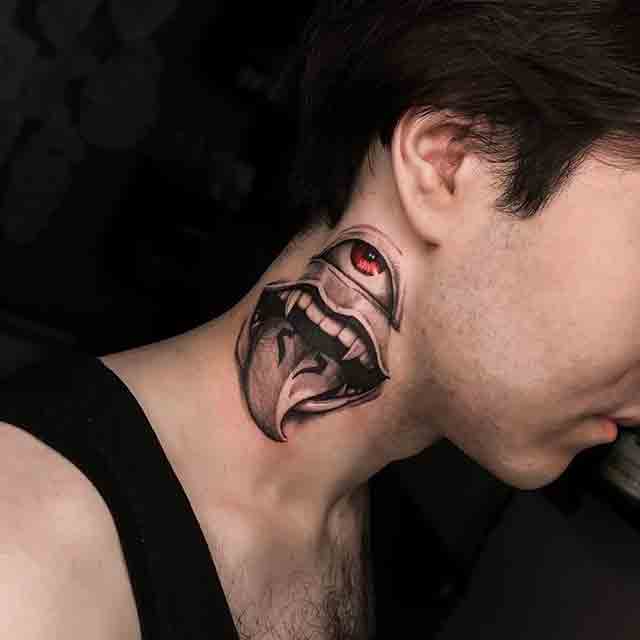 86.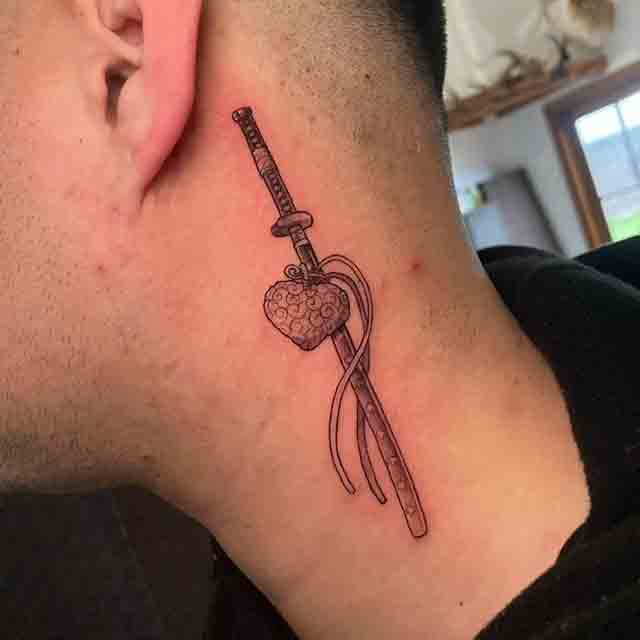 87.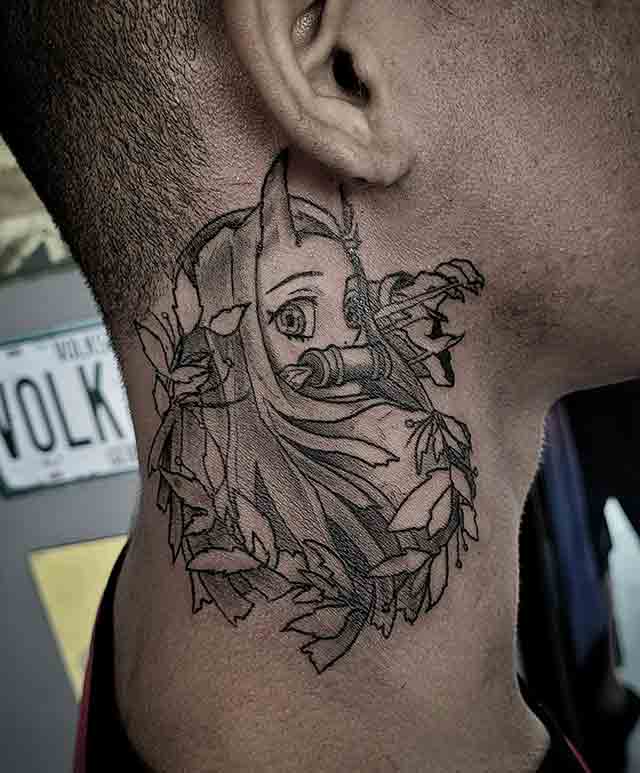 Conclusion
We have mentioned the most prominent anime tattoo that currently exists. And all the characters in these tattoos are prominent as well. Even if you don't watch anime these gorgeous tattoos can convince you to wear any of them.
Frequently Asked Quesitons
Q: Should I Get An Anime Tattoo?
A: It can be confusing whether to get an anime tattoo. What's the guarantee the tattoo won't be starting to feel dull after wearing? You can play a trick here before deciding. Draw the design of your craving anime tattoo on your wall. see it every day. After a couple of months, if you can still want it,  then you should get that anime tattoo without hesitation.
Q: What Is the Cost of An Anime Tattoo?
A: The most simple designed anime tattoos are available for only 50 to 100 dollars. But if you want some well-designed sharp and fascinating from our list, you may have to count around 500 bucks.