Although black rose tattoos were first used by sailors who didn't know if they would come back from their journey, nowadays it's more of a fashion and emotional expression statement.
These tattoos are a representation of death, suffering & pain. Usually, people who are going through a sad time get these tattoos to express their feeling.
Many variations of these tattoos are available for both men and women. Smaller and elegant designs are preferred by women and bold and aggressive designs are more suited for men.
In this article, we'll go over some of the best designs of rose tattoos drawn in black colors. So, let's dive in and explore.
99 Black Rose Tattoo Ideas and Designs
There are numerous black rose tattoo designs and ideas. Among them here are some of the handpicked designs to inspire your thoughts. There are options for almost everyone regardless of their skin color and gender.
Small Black Rose Tattoo
Smaller black rose tattoos are mostly suitable for skinny arms, wrists & fingers. They tend to be on the affordable side & don't take much time to get.
1. Black Rose Side Palm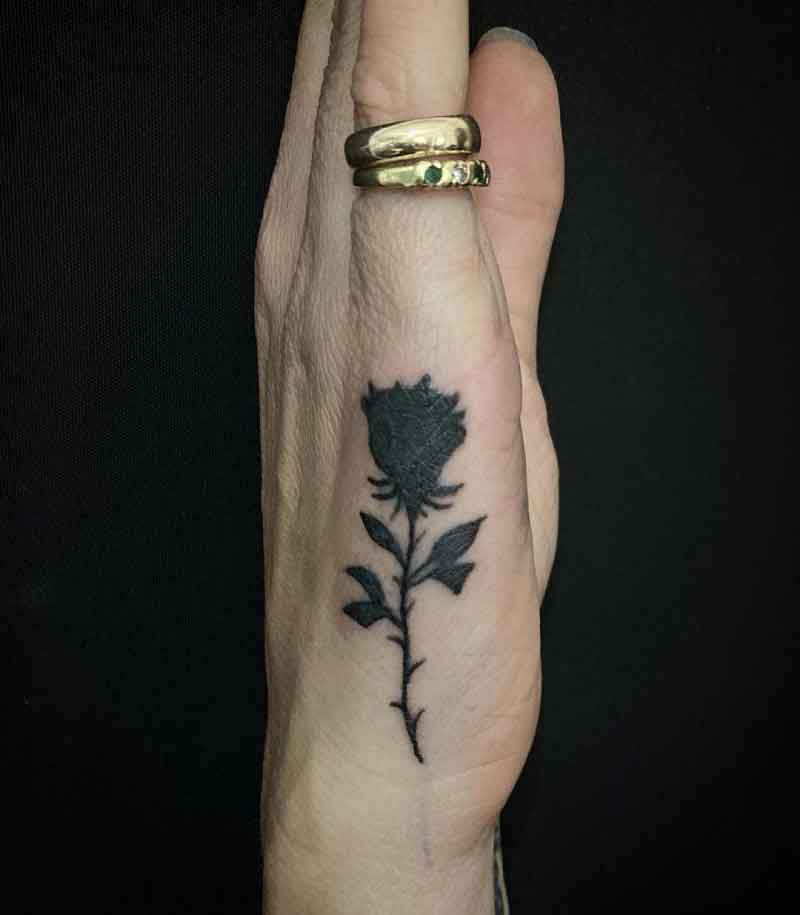 The side of the person's palm is inked with a tattoo that has a rose. The rose is drawn in full black color. There are thorns coming out of the side of the rose branch. A wonderful black rose tattoo for such a small surface.
2. Tiny Forearm Rose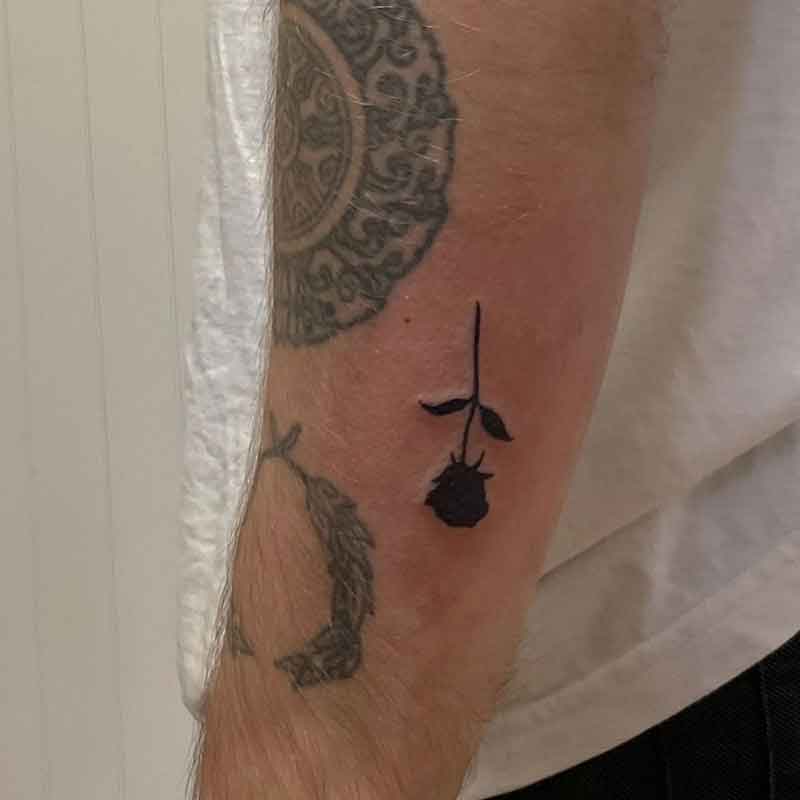 A black rose is tattooed in an upside-down position. There are two small leaves just below the flower head. The pitch black color makes it look mysterious.
3. Black Outline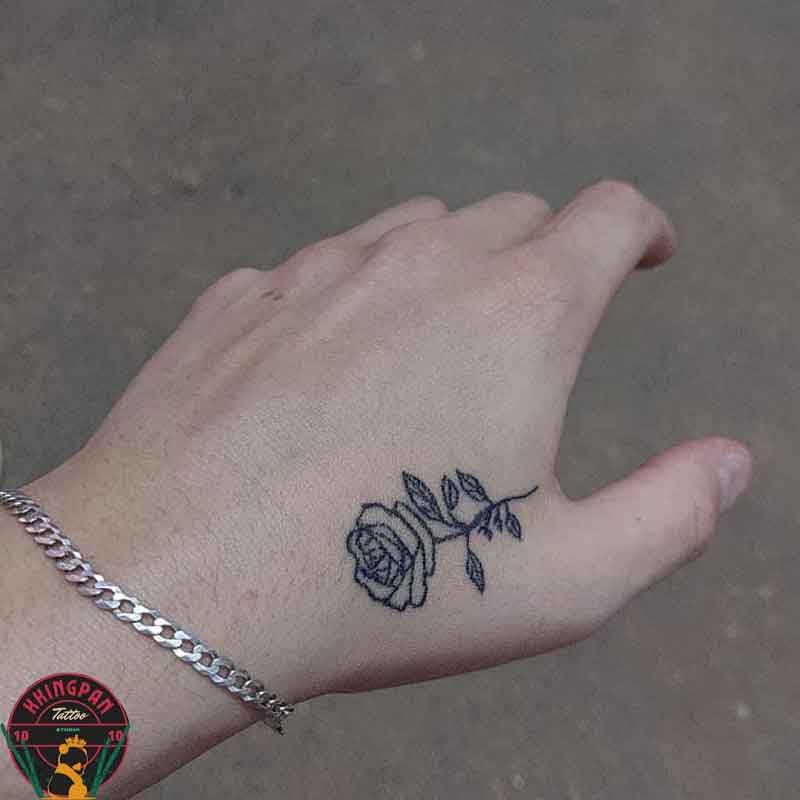 A simple and elegant outline tattoo of a rose is sitting on top of this woman's hand. The empty space on this tattoo creates a sense of depth. It's suitable for females with a light skin tone.
Traditional Black Rose Tattoo
Traditional black rose tattoos have bold lines & colors. They are drawn from traditional beliefs. These tattoos are filled with meanings that are both ancient and philosophical.
4. Bold Edges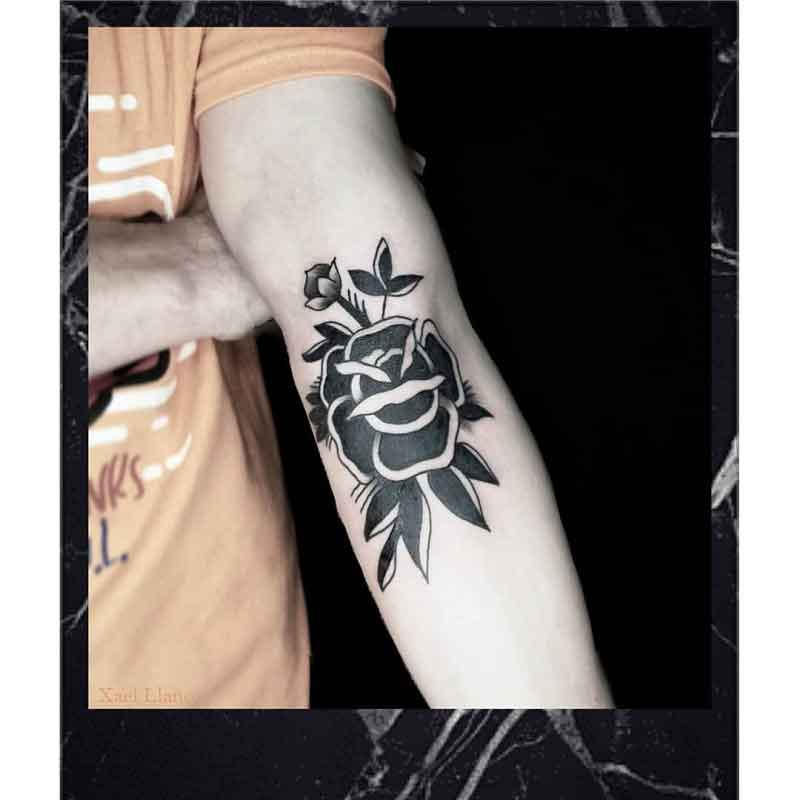 White borders on the edge of the flower pulps differentiate each pulp from one other. It makes it look like light is hitting it from an angle. A beautiful traditional black rose tattoo for the forearm.
5. Rose Piercer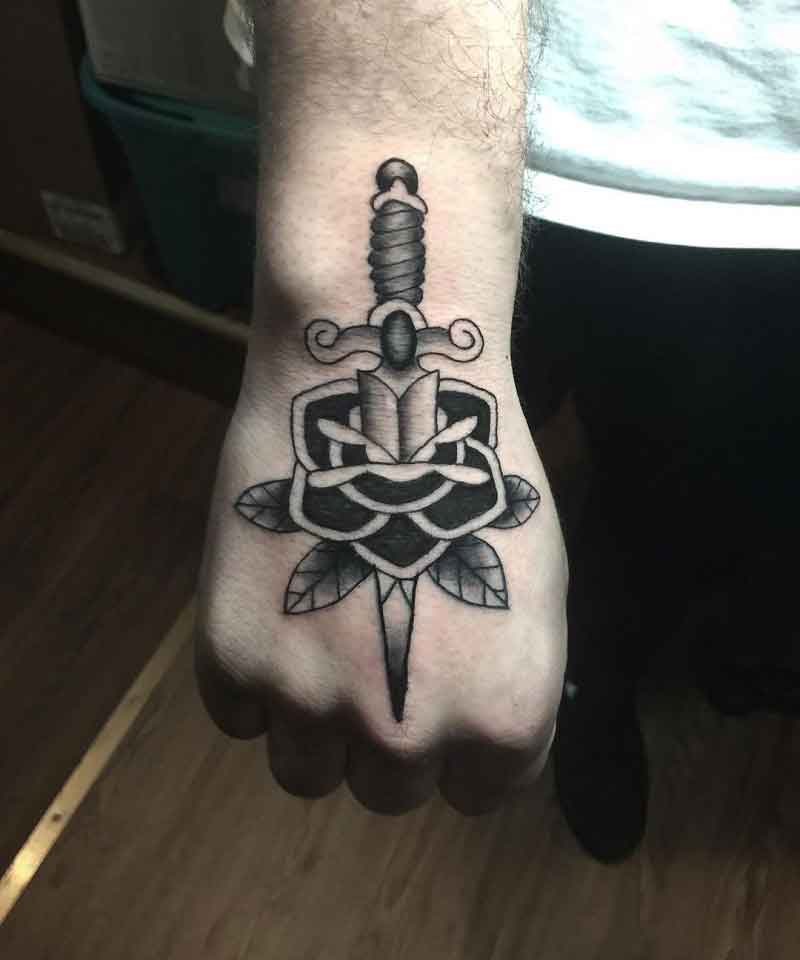 A sharp dagger is going through the center of this rose. It indicates a person with a broken heart. Without any mercy, the dagger went straight through the soft spot of this delicate flower. It's suitable for people who had a fresh heartbreak.
6. Disguised Scorpion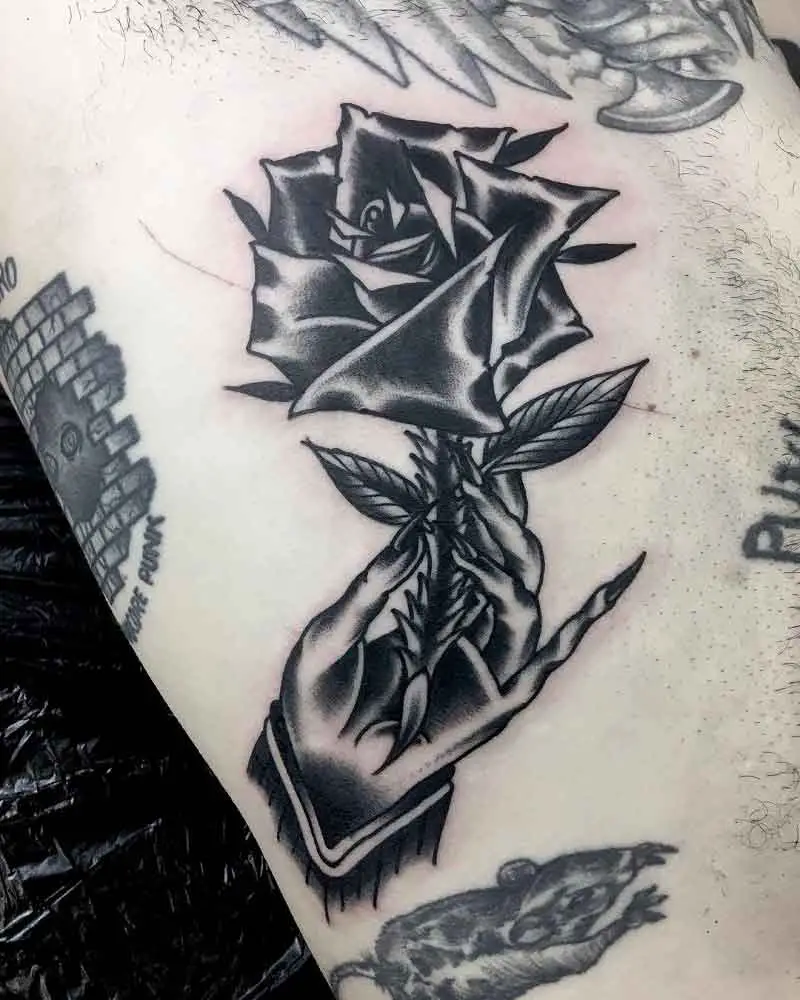 Although the top of this tattoo looks like a rose drawn with black ink the bottom part has a scorpion tail. it's a danger disguised as a charm. A combination of black rose & scorpion tattoo.
Black Rose Hand Tattoo
Hands are one of the most common places to get black rose tattoos. The use of negative space is very noticeable in these designs. Both men and women can get these designs.
7. Gorgeous Black Rose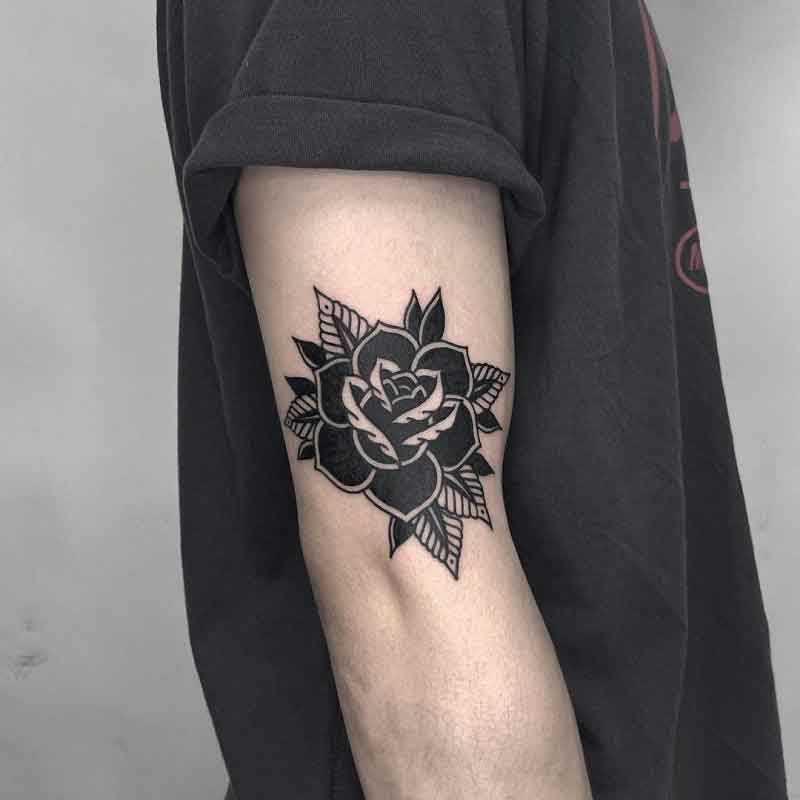 This black rose on the side of this man's hand looks absolutely stunning. The simple touch of white color makes it even more gorgeous. The white leaves create a contrast against the black flower.
8. Detail Less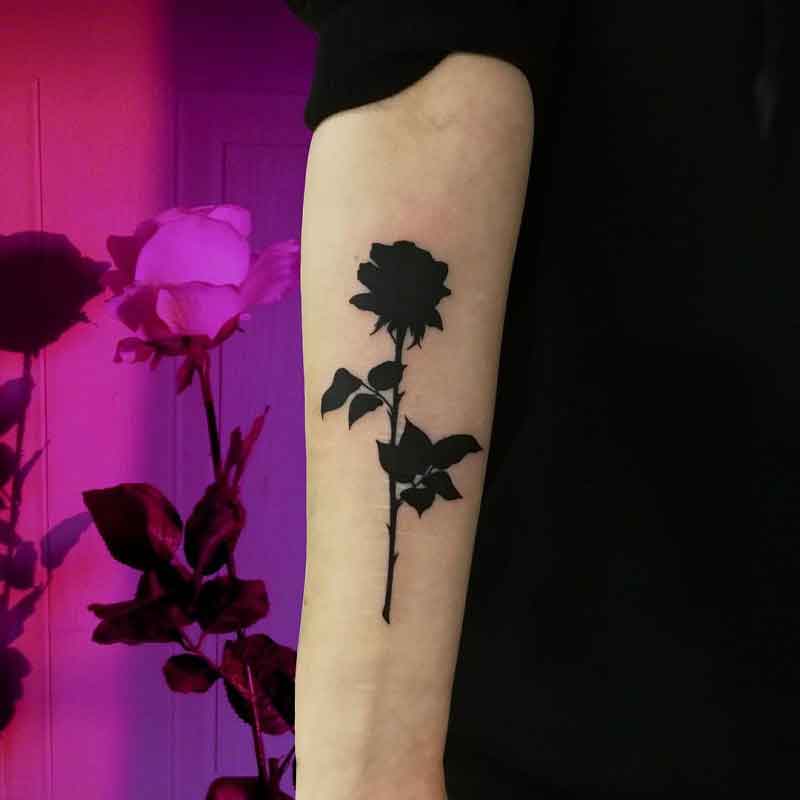 Usually rose tattoos have a lot of details on them but this black rose tattoo doesn't seem to have any details on the inner section. It simply looks like a black rose that was flattened. If you have a skinny forearm this will look great on you.
9. Curved Stem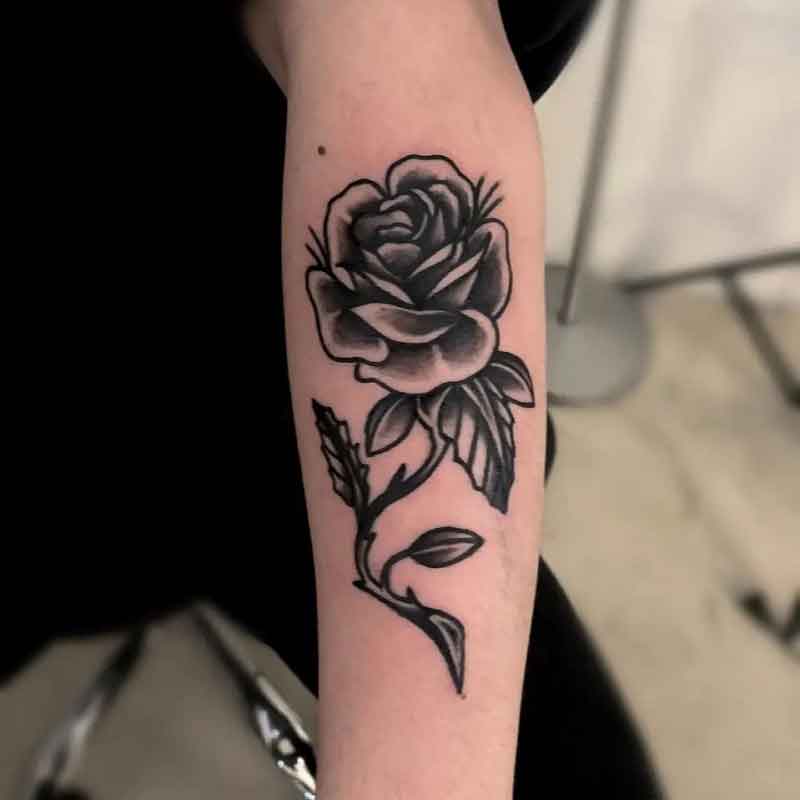 The stem of this rose is curved like an "S". There are thorns poking out of it. Anyone who tries to grab it will have to face the consequences. The flower itself looks good in this black color.
Cover Up Black Rose Tattoo
Sometimes you might have a tattoo on one of the body parts that you want to hide. A coverup tattoo with a black rose can be a great option. Since the majority will be inked with black color there won't be any indication of the previous designs.
10. Dizzy Flower Tattoo
There is a pattern of the black lines that looks somewhat like a wave. They are right beside the rose outlines. It covers the entire sleeve of this young man. It's used to cover up the side of his forearm nicely.
11. Black Shadows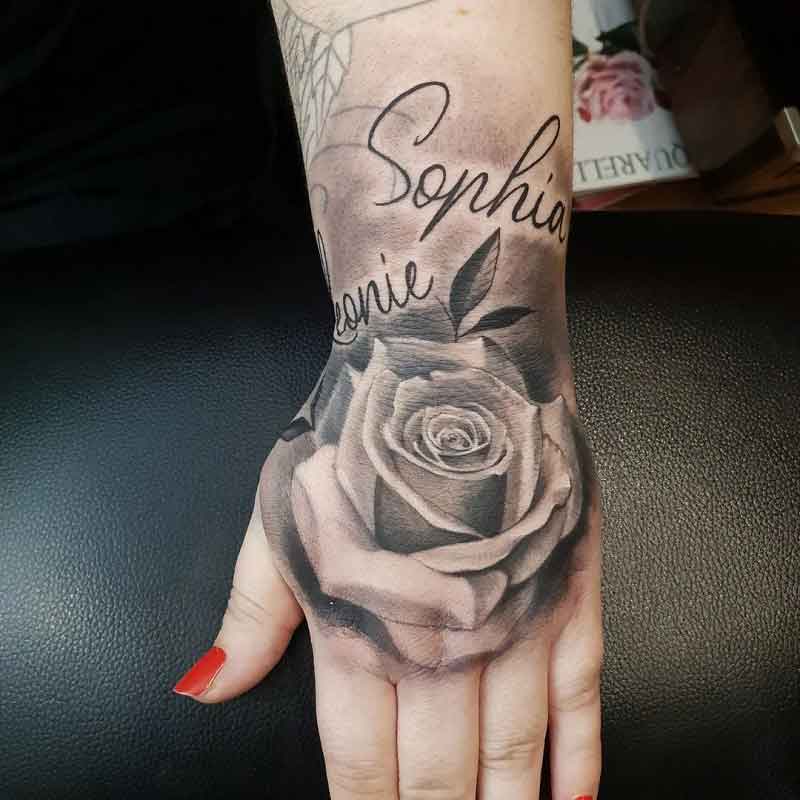 This rose is inked with a light color but there is a shadow on the bottom. It makes it look as if the flower was floating over her white skin. If you have clear skin that'll look great on the outer side of your hand.
12. Thick Rose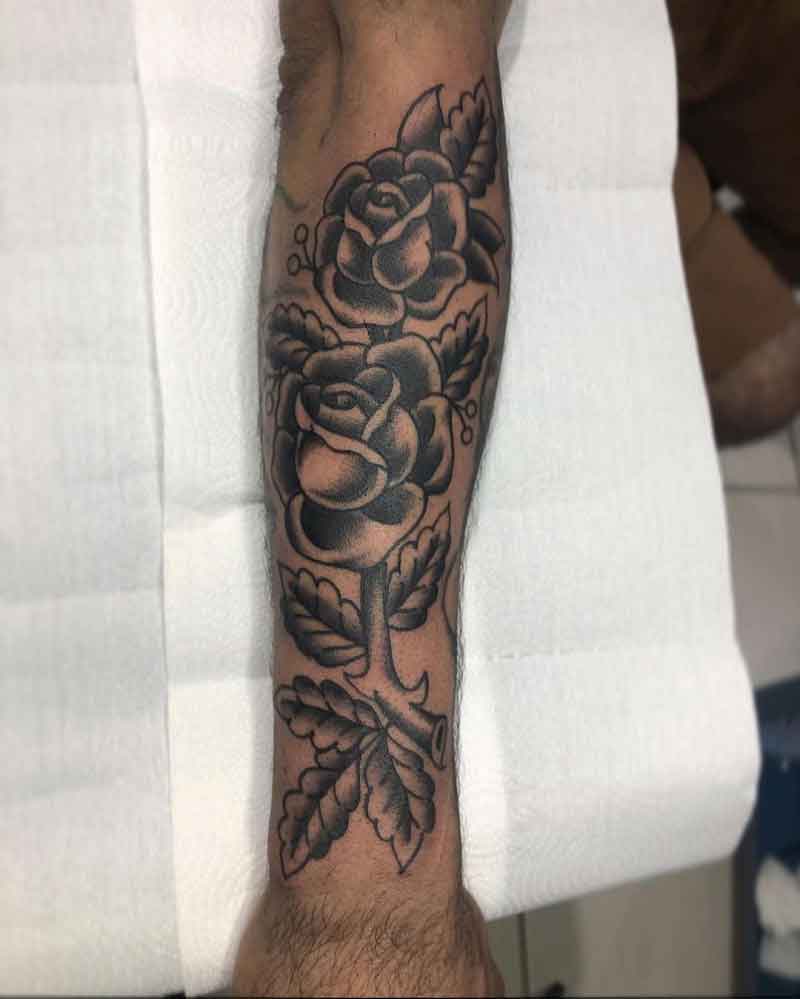 Both the black roses on this man's forearm are thick in shape. The stiff has an unusual width. The leaves don't look even close to rose leaves. A tattoo that is made of a combination of flower parts.
Black Rose Tattoo Sleeve
Sleeve tattoo designs are always in trend and show dedication to the craft. Sleeve tattoos with a black rose looks gorgeous & attention-grabbing. Most often they are accompanied by some other elements or objects to give new meanings to them.
13. Realistic Rose Sleeve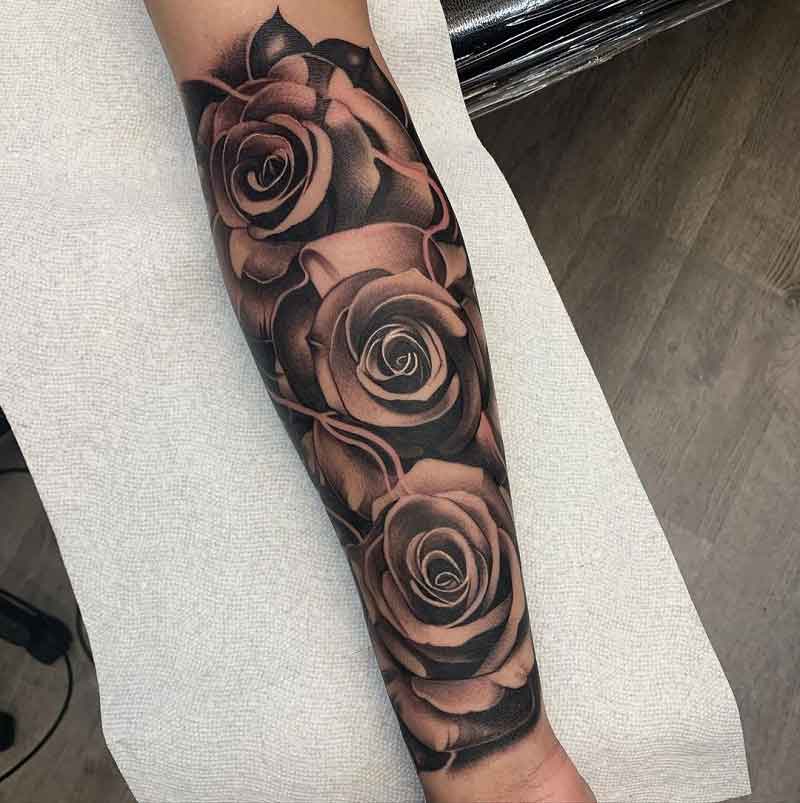 The design on this sleeve is so detailed and textured that it looks like real roses. it nicely covered his hand with no space in between the tattoo. The top-down view looks phenomenal. If you want a sleeve definitely give this one a thought.
14. Rose & Clock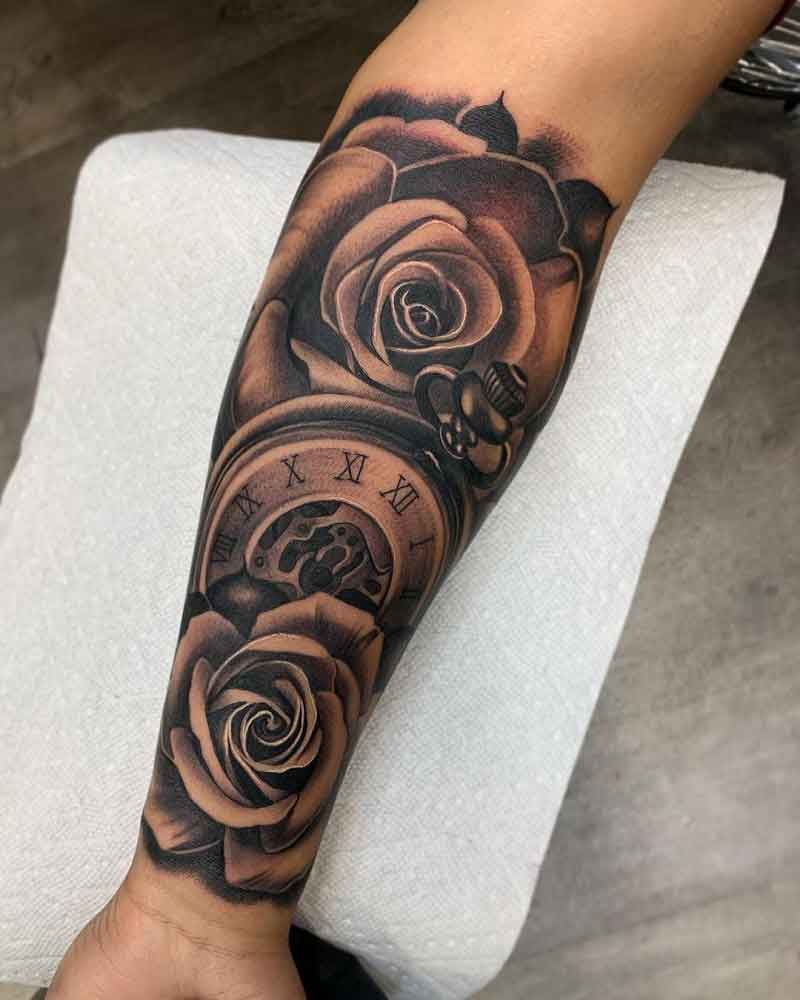 The dark roses have a clock hidden in between them. The watch in the middle adds an antique look to this design. The shine on the clock makes it even more stunning to look at.
15. Black Chaos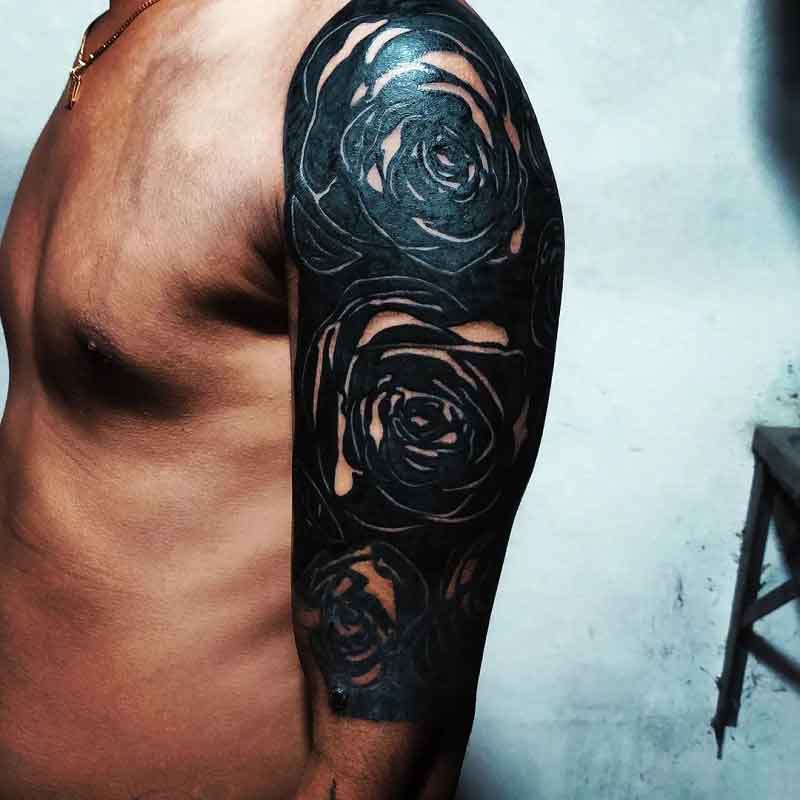 This man's entire arm is inked with this series of roses that look like a mess. Through the empty spaces, some part of his skin can be seen. The black roses make it feel like chaos and disruption.
Black Rose Forearm Tattoo
Forearm tattoos with black rose represent tragedy & death. These tattoos are a symbol of grief and mourning. If you are looking to express your grief for something they are a great choice.
16. Peaking Skull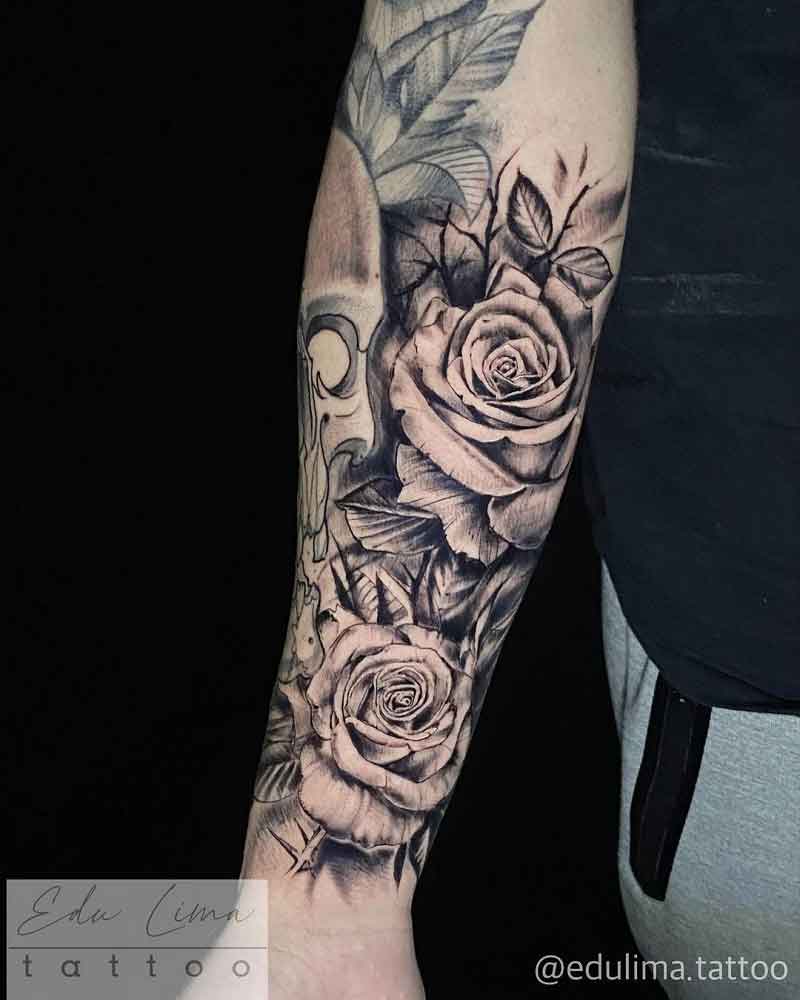 A skull is peaking from the side of this man's half sleeve black rose tattoo. The skull reminds us of death but the rose indicates a happy death.
17. Dove In Rose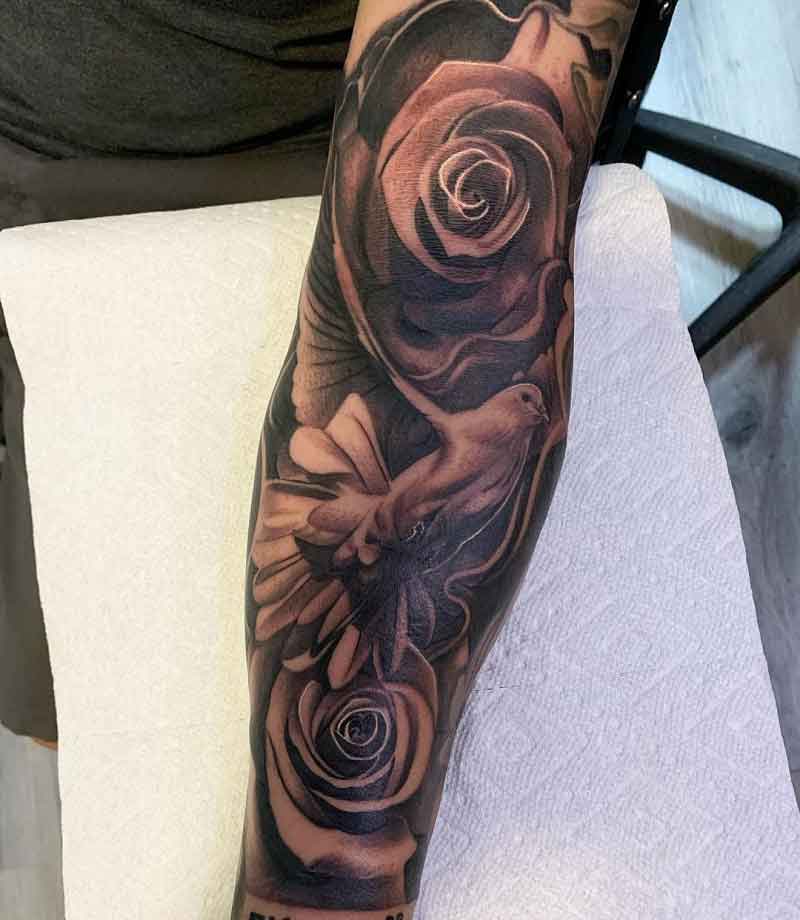 A white region is flying in the middle of this tattoo. The black roses on the top and bottom are in the background.
18. Black Moth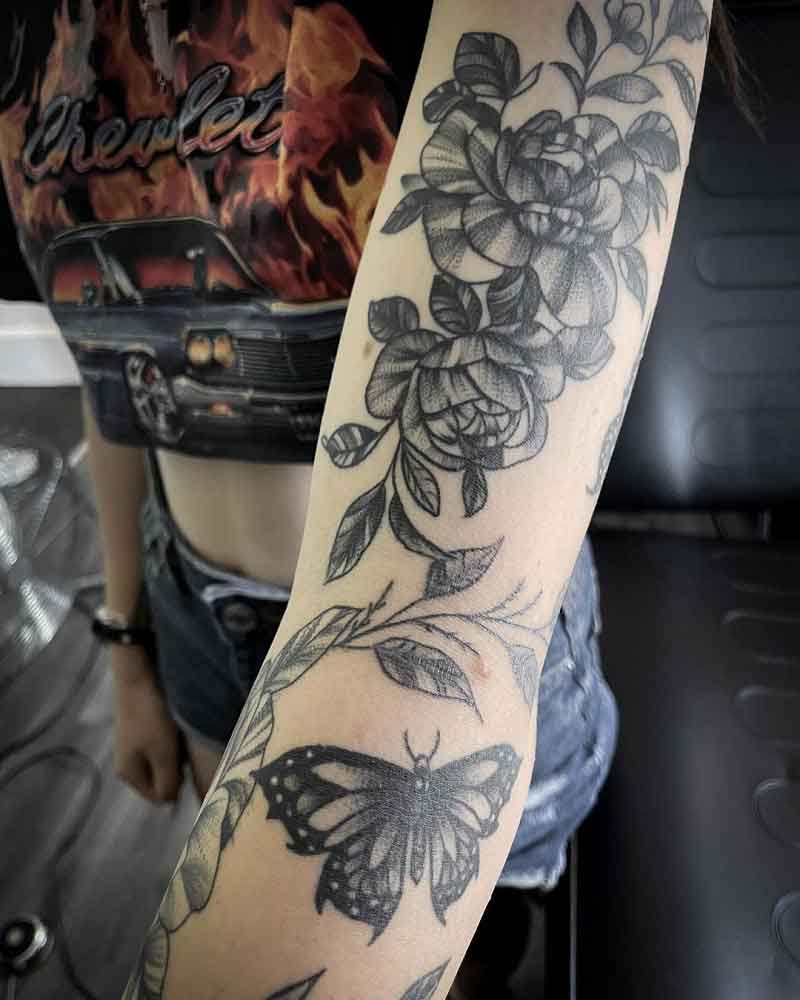 A tattoo of a moth is a symbol of rebirth and transformation. The black moth indicates that the person had a dark past but now is transformed into a pure being like the rose.
Black And Purple Rose Tattoo
The black color symbolizes sadness and pain but the purple color symbolizes elegance & love. Sometimes these colors are combined together to create elegant tattoo pieces that also show sadness & suffering.
19. Purple Rose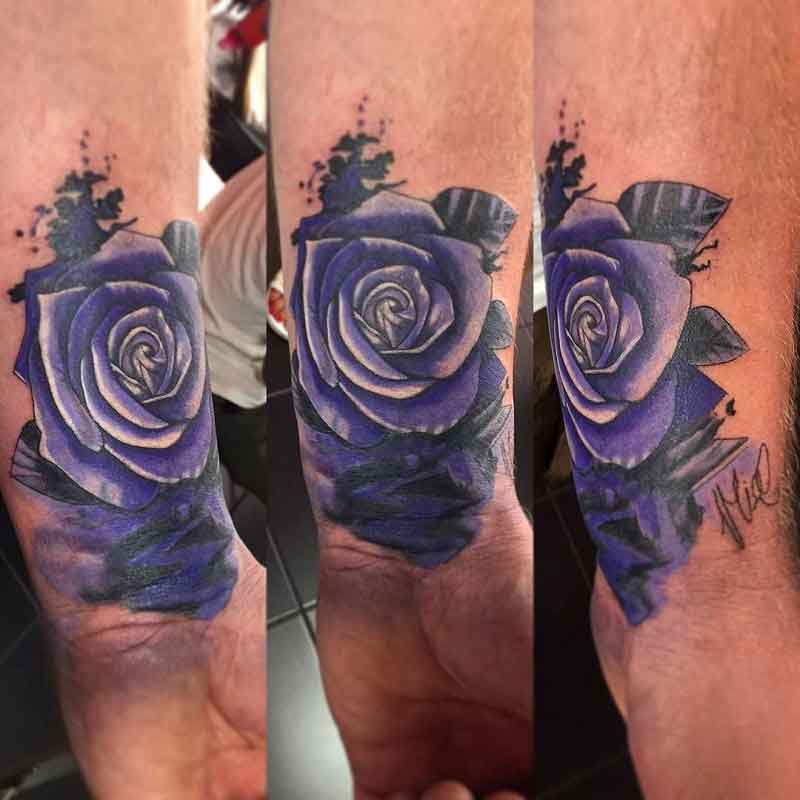 A mysterious look on this rose is visible to the audience. The combination of black color adds a sense of darkness to this tattoo. The inside of the forearm is covered nicely with this piece.
20. Black Leaves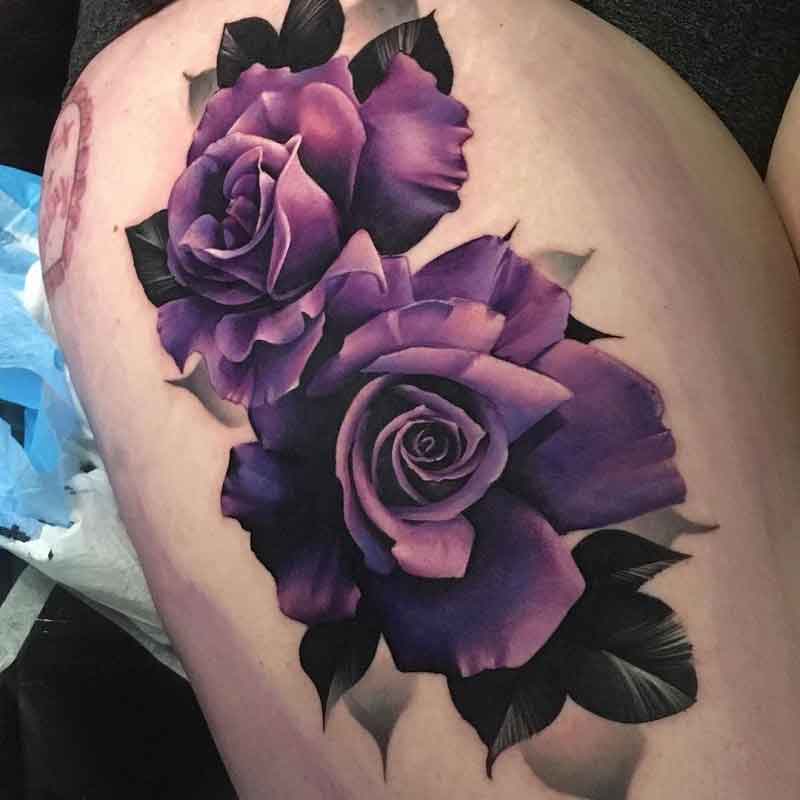 The rose tattoo on this woman's thigh is colored with a delicate purple tone. However, the leaves are painted completely black. The light brush of white in the middle makes it look more authentic.
21. Dew Drops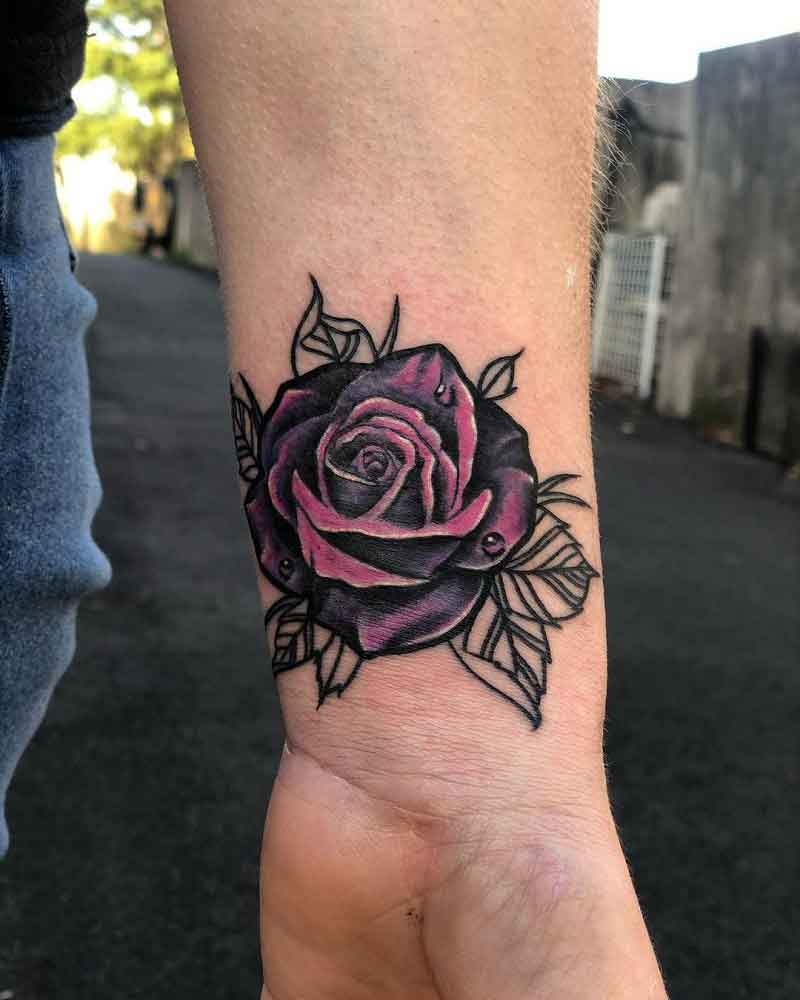 Three simple drops of dew are on three pulps of this black and purple rose. The leaves are however drawn without any color. They are slowly dripping to the center of the flower.
Black Rose Neck Tattoo
Neck tattoos are a sign of dominance and aggression. When combined with a black rose that represents death and pain, it creates some of the most dominating and gorgeous neck tattoos.
22. Shaded Rose On Neck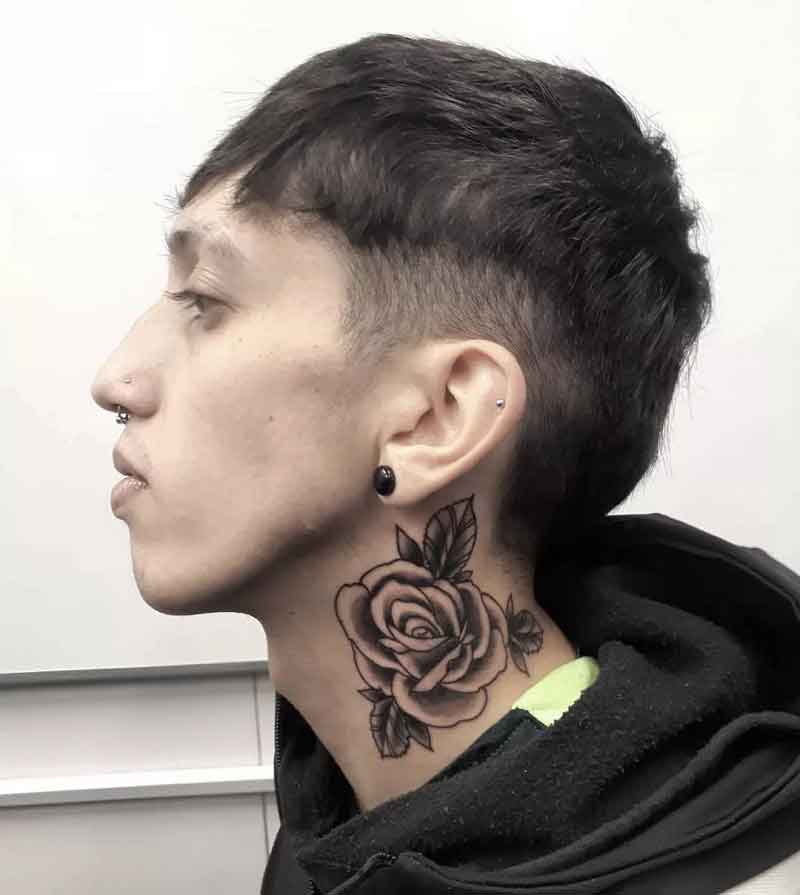 A monochromatic black rose neck tattoo is drawn on this man's side of the neck. The use of negative space and light shades creates some contrast in this piece.
23. Stranded Rose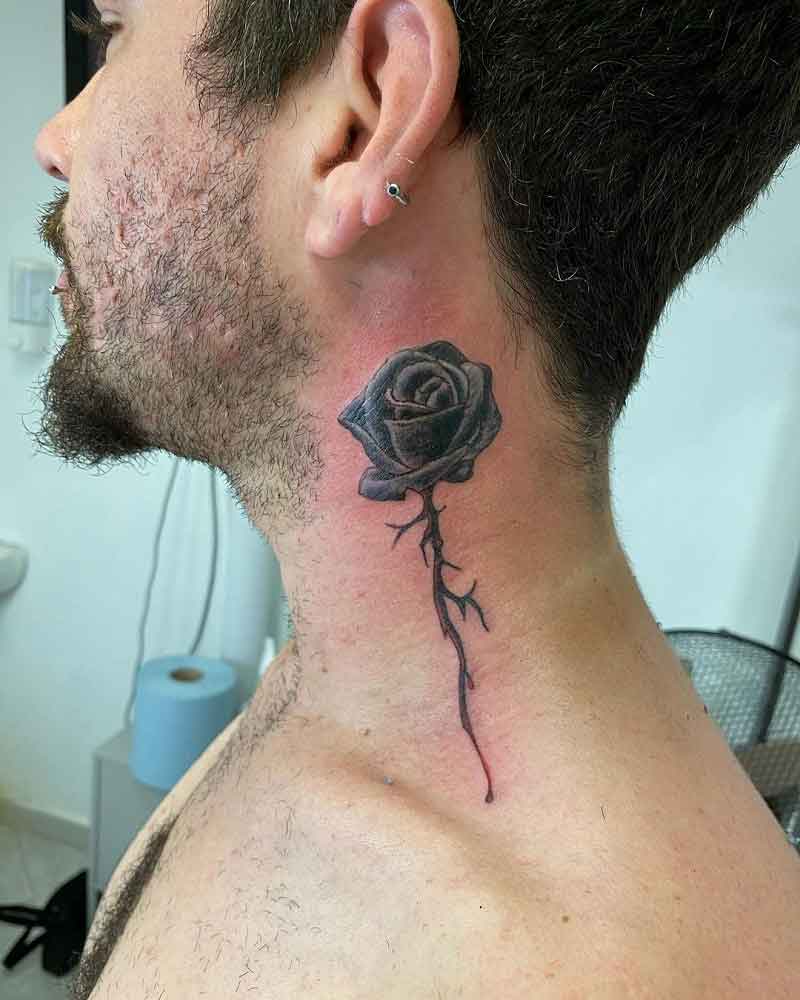 This dark rose on this man's neck doesn't have a single leaf attached to it. Few extended thorns are sticking out of the stem. It makes it difficult for anyone to get close to it.
24. Rose & Symbol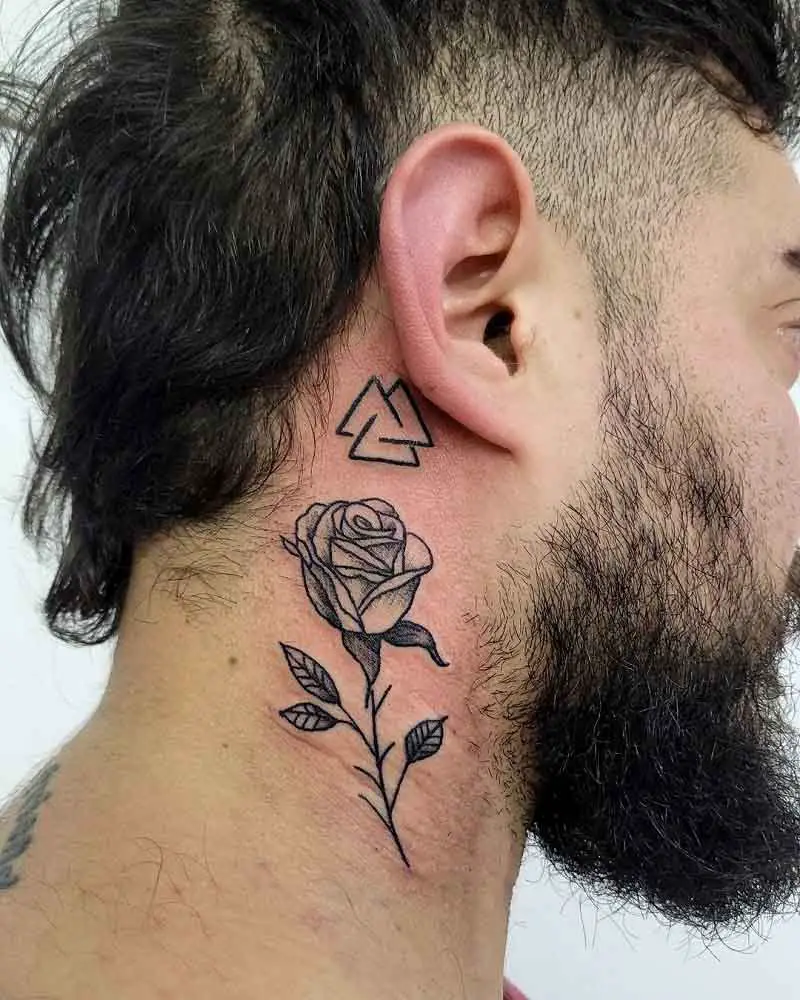 This tattoo is freshly inked right beside the symbol on top. Although the rose is inked at a distance it'll influence the meaning of this black rose tattoo heavily.
Black Rose Wrist Tattoo
These black rose wrist tattoos tend to be small compared to other styles. Mostly they are favored by females who want a small and elegant piece that shows their feminine side.
25. Red Tint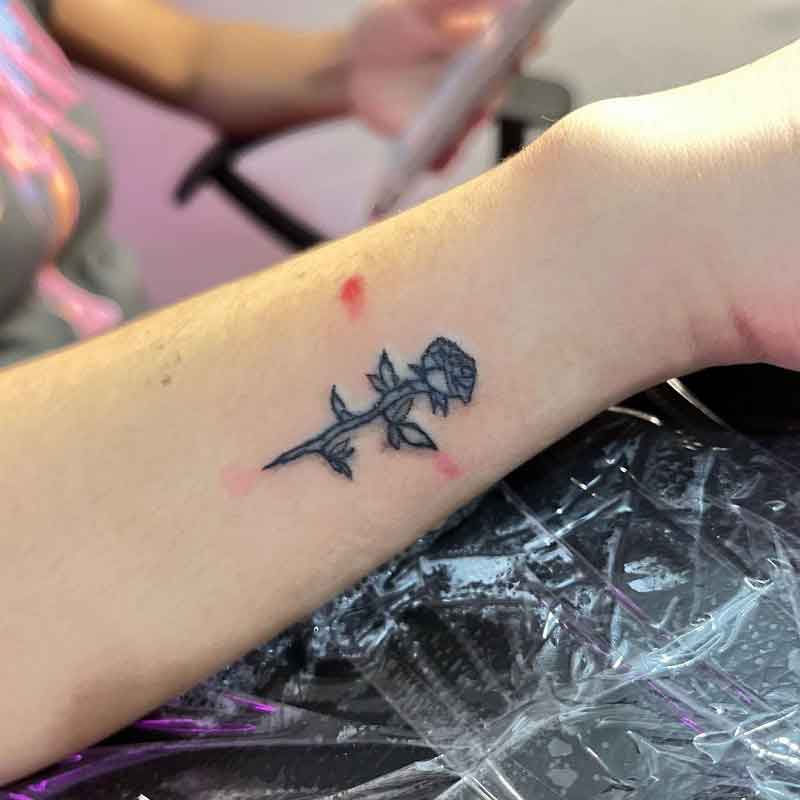 A minimal touch of red tint color is available in this small black rose wrist tattoo. The red touch adds a feeling of feminism.
26. Insect Black Rose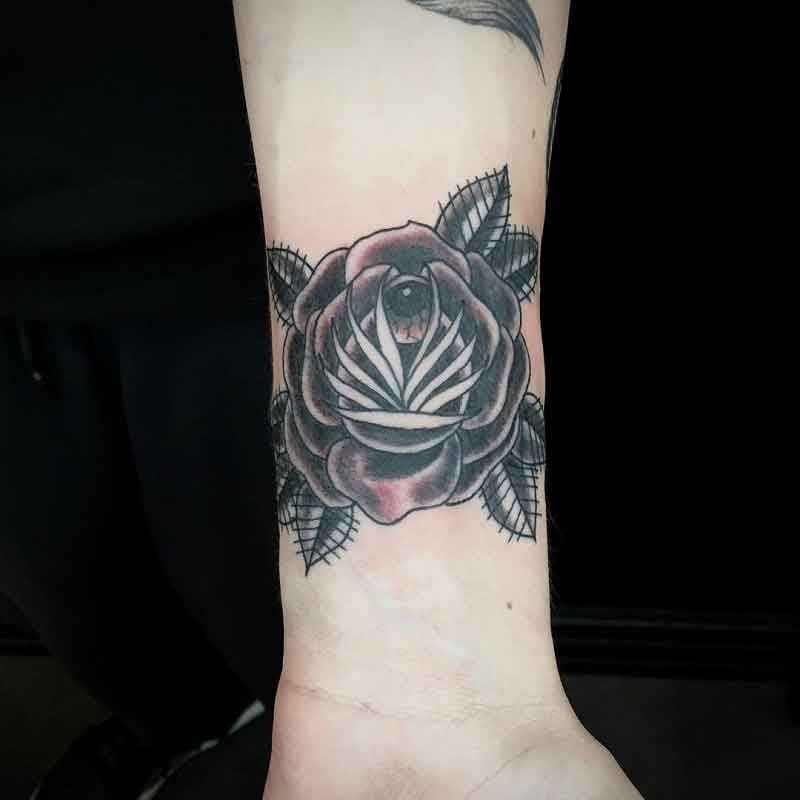 This tattoo is a bit disturbing to look at. The center looks like a jaw of an insect. The black stings and the eye-like shape create a horror black rose design.
27. Textureless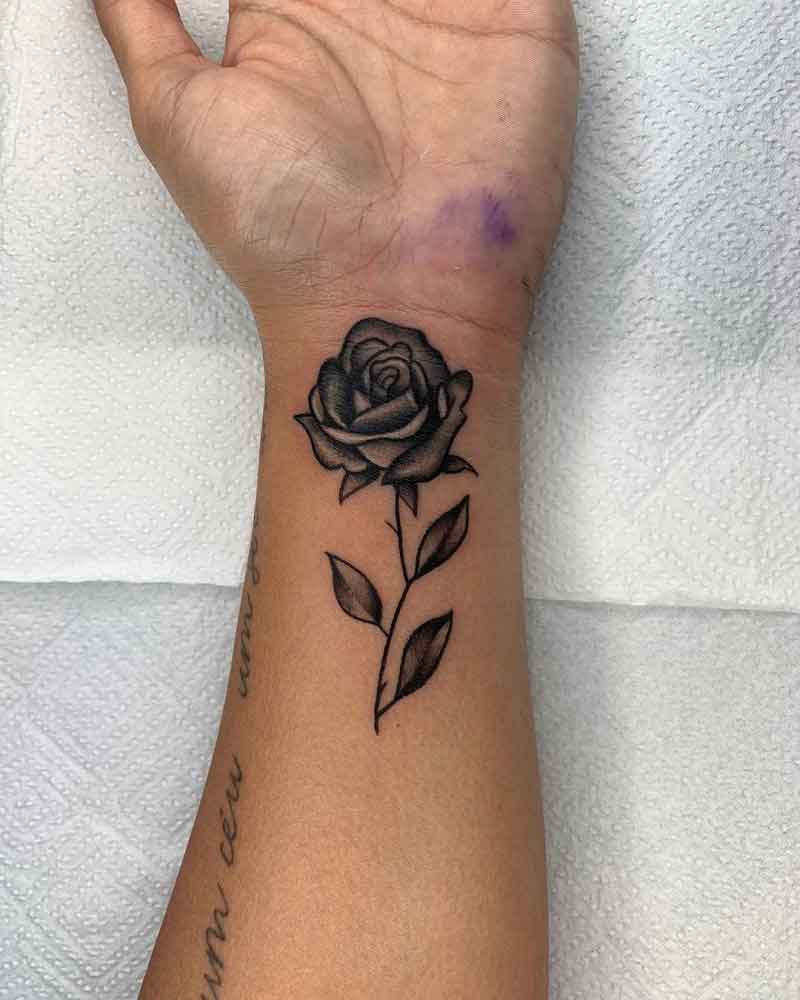 The surface of this rose is very smooth. The absence of texture makes it look unnatural. The artificial look however looks unique. It's suitable for people who want a modern black rose design.
Sometimes a portion of the face is covered with tattoos of black roses. They create an intimidating look. They can create issues in professional life. Not to mention the pain associated with these pieces.
28. Black Rose Side Face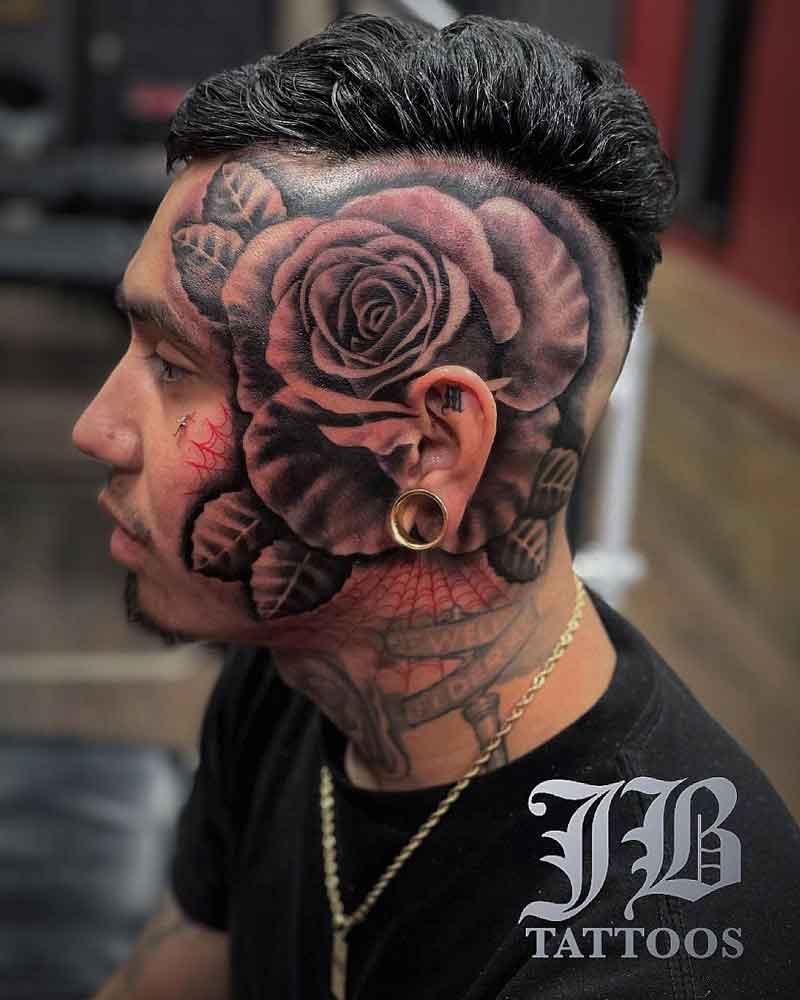 The side of this man's face is inked with a massive rose tattoo. The artist only used black ink to draw this piece. The skull looks gorgeous but painful at the same time. You should try this only if you have a high pain tolerance.
29. Hairy Beauty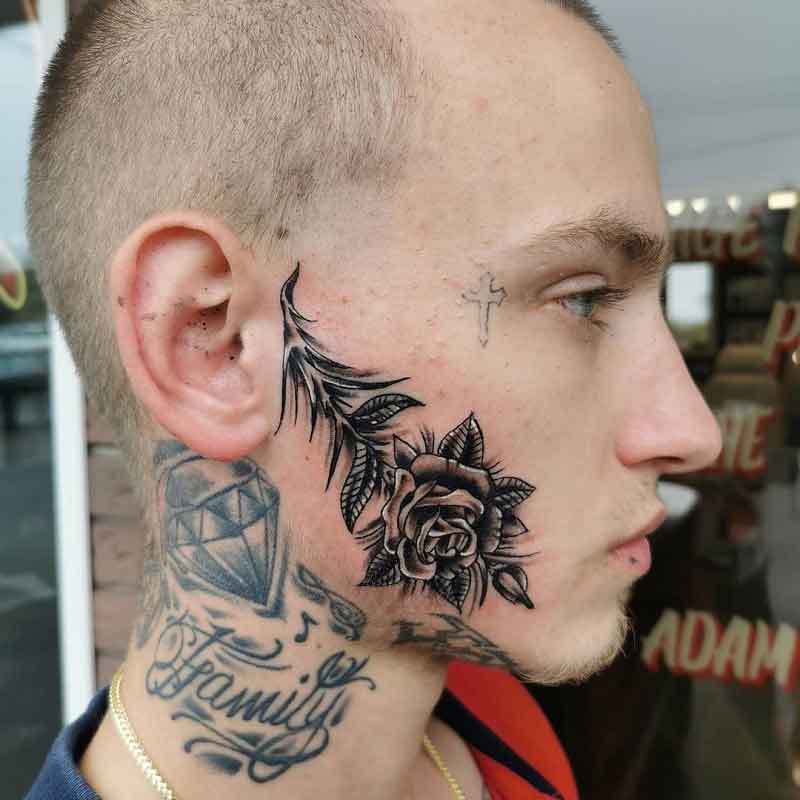 This dark-themed rose has lots of hair-like strands coming out of it. It is drawn upside down on a young man's face. The tiny bud on the side indicates a new beginning for him.
30. Diamond & Rose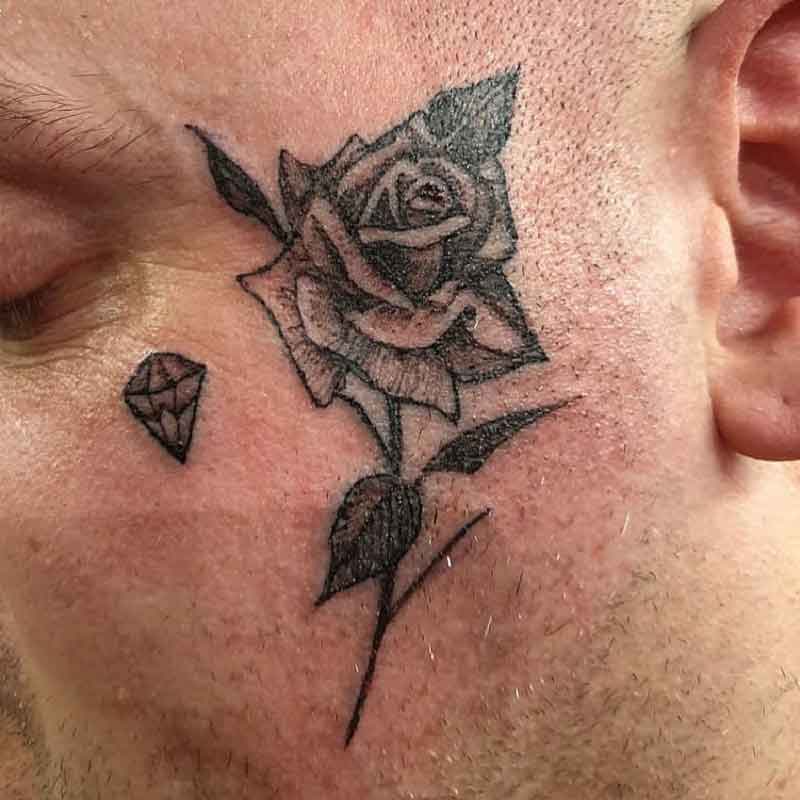 A shineless diamond is tattooed just beside the dark rose on this man's cheeks. The diamond refers to his strong will and mind. The rose on the other hand indicates the pain in his heart.
Black Rose Shoulder Tattoo
31.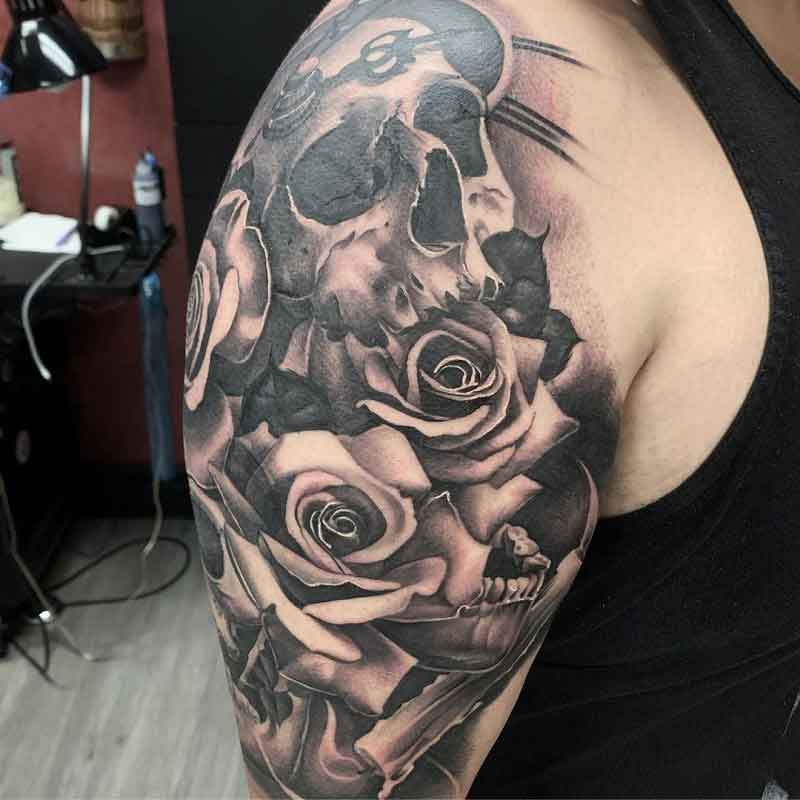 32.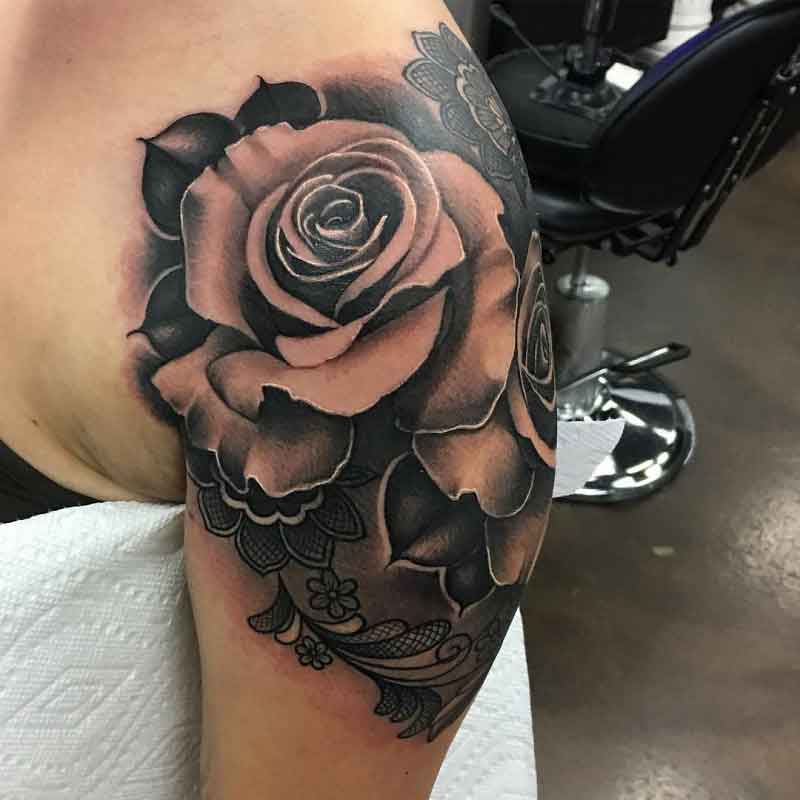 33.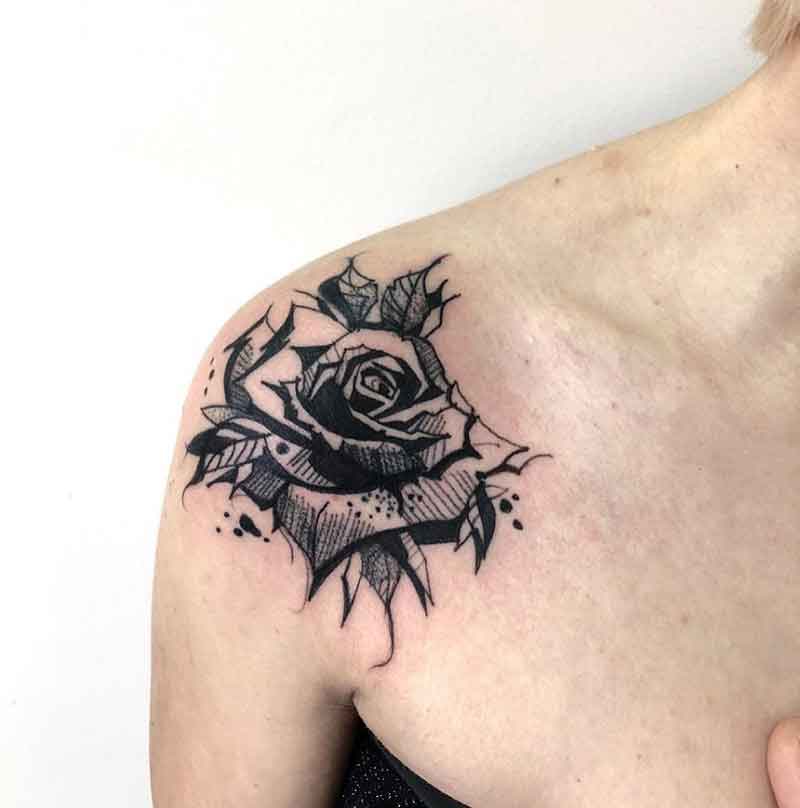 Black Rose Silhouette Tattoo
34.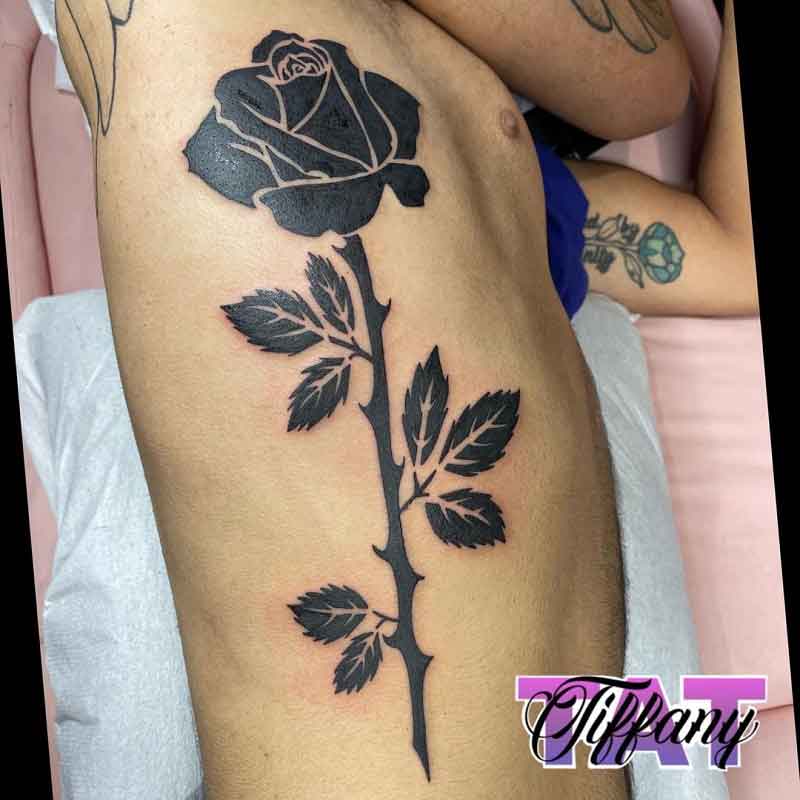 35.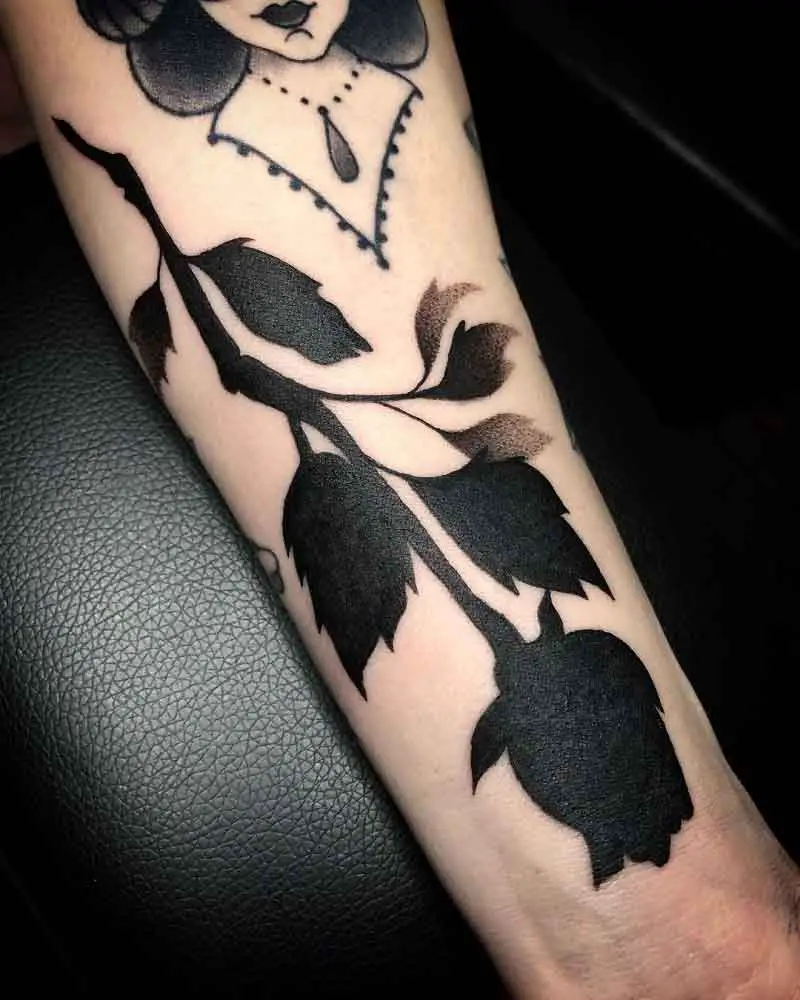 36.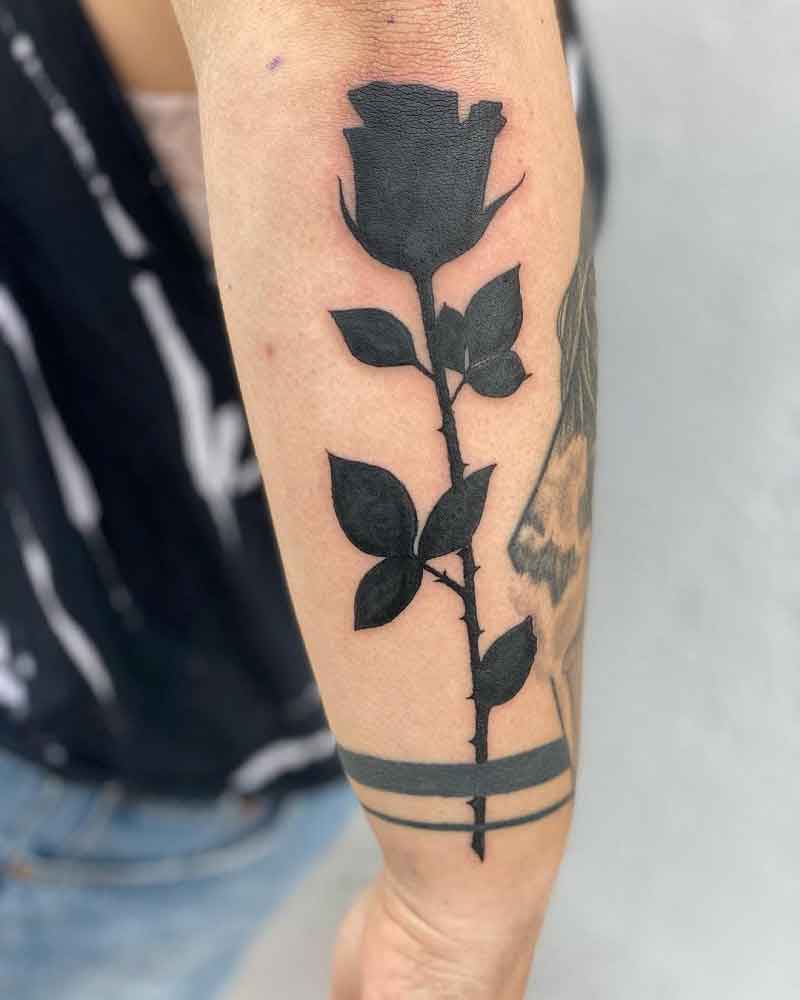 3D Black Rose Tattoos
37.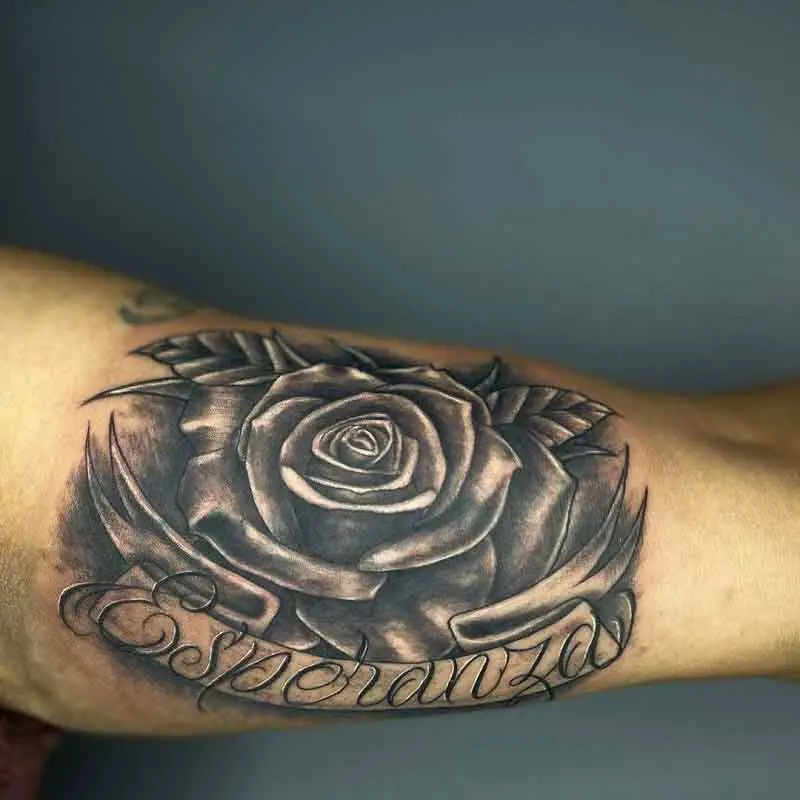 38.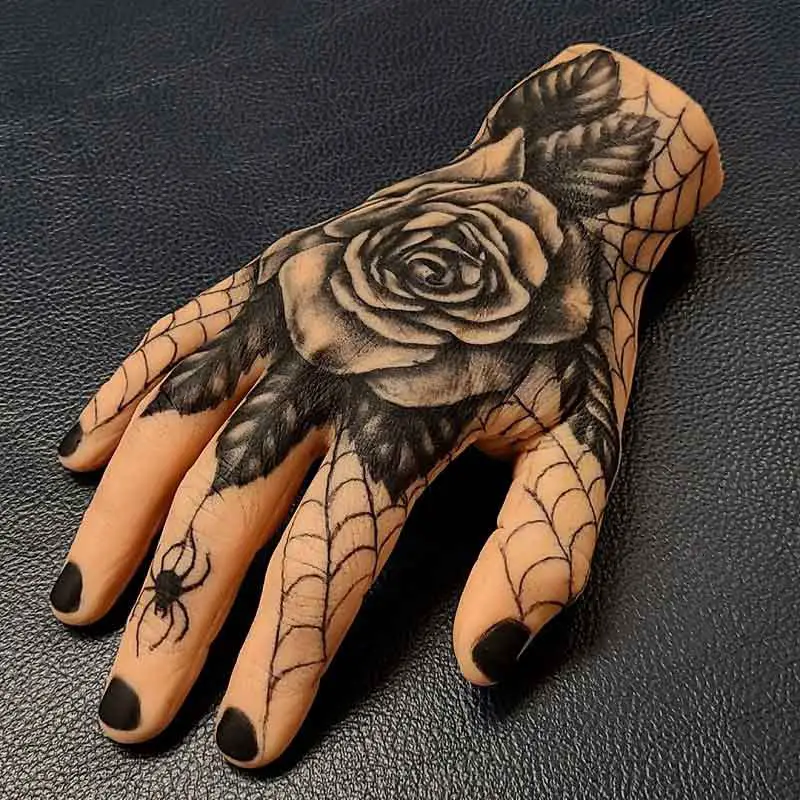 39.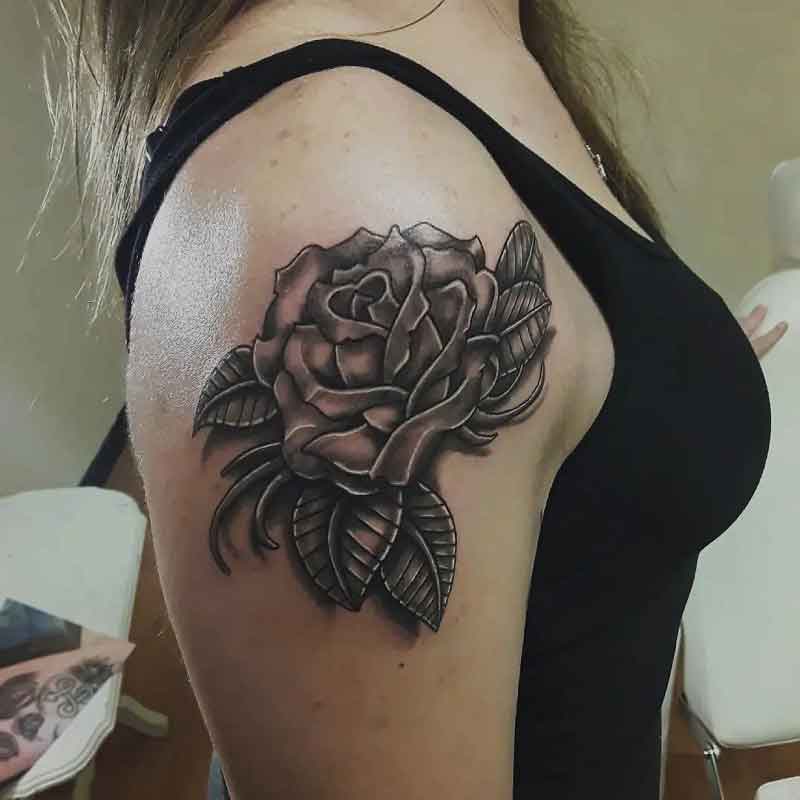 Black Dead Rose Tattoo
40.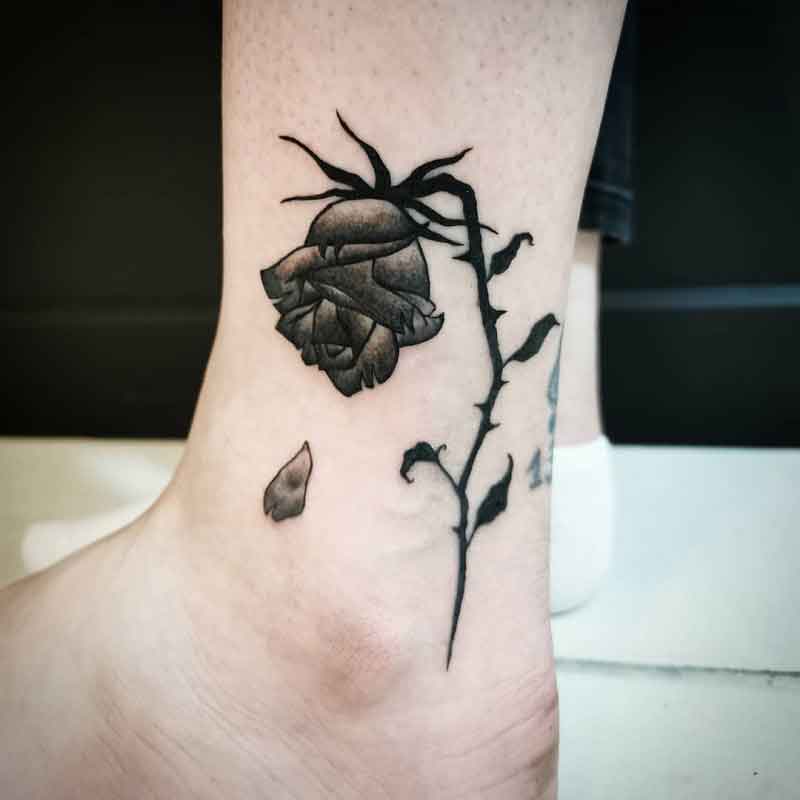 41.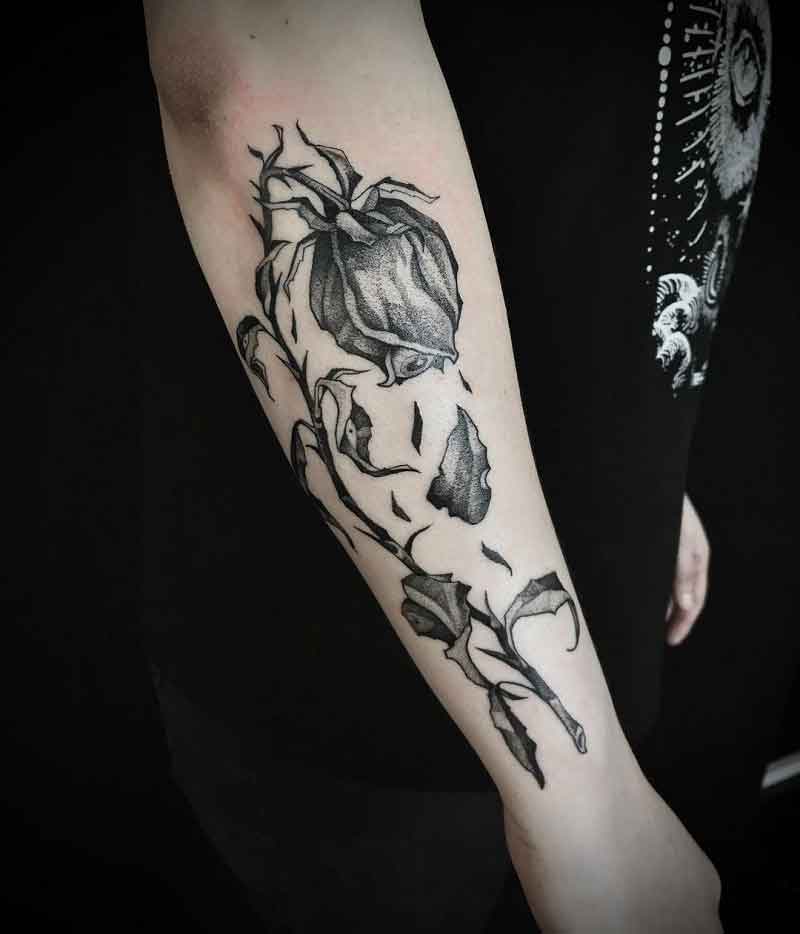 42.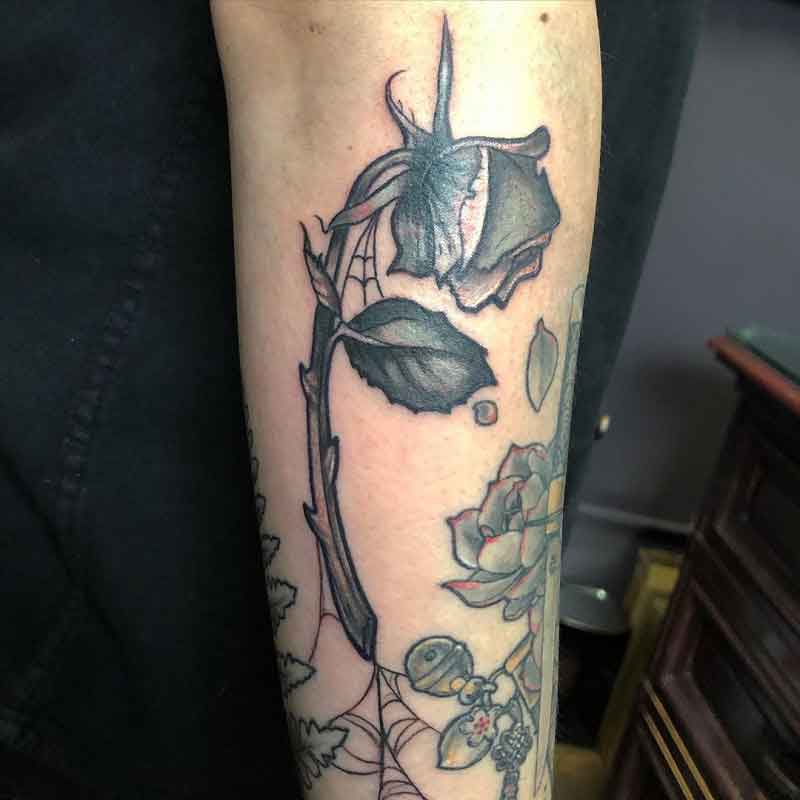 Black Rose And Dagger Tattoo
43.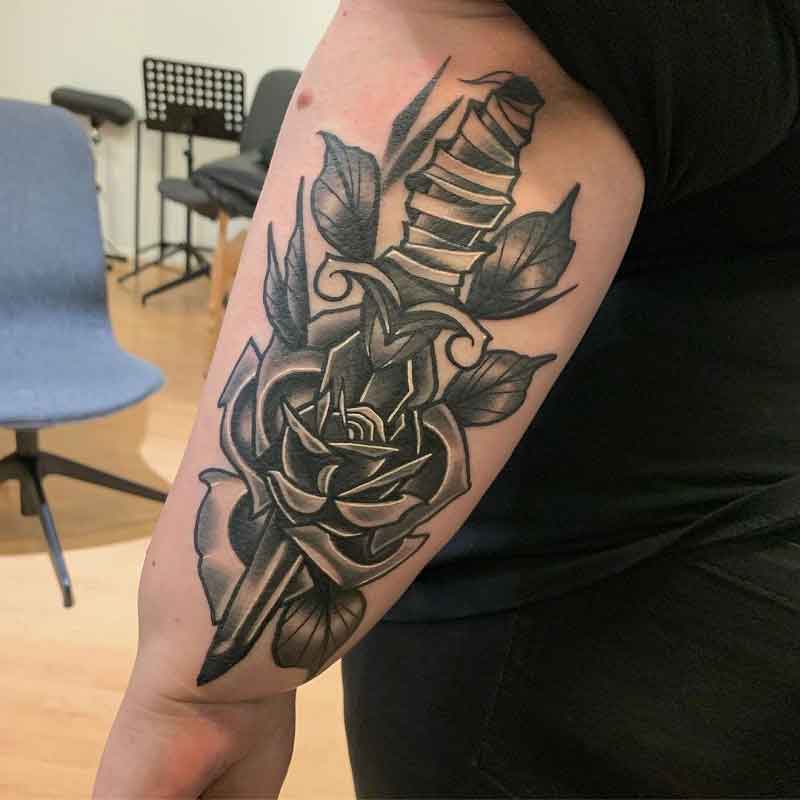 44.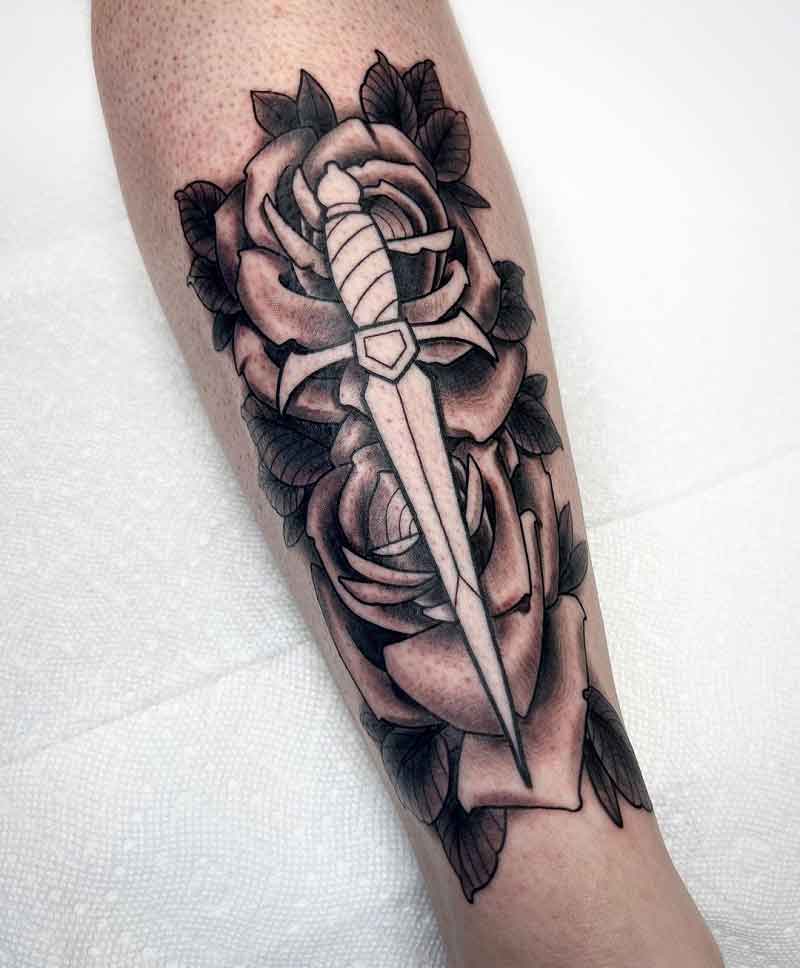 45.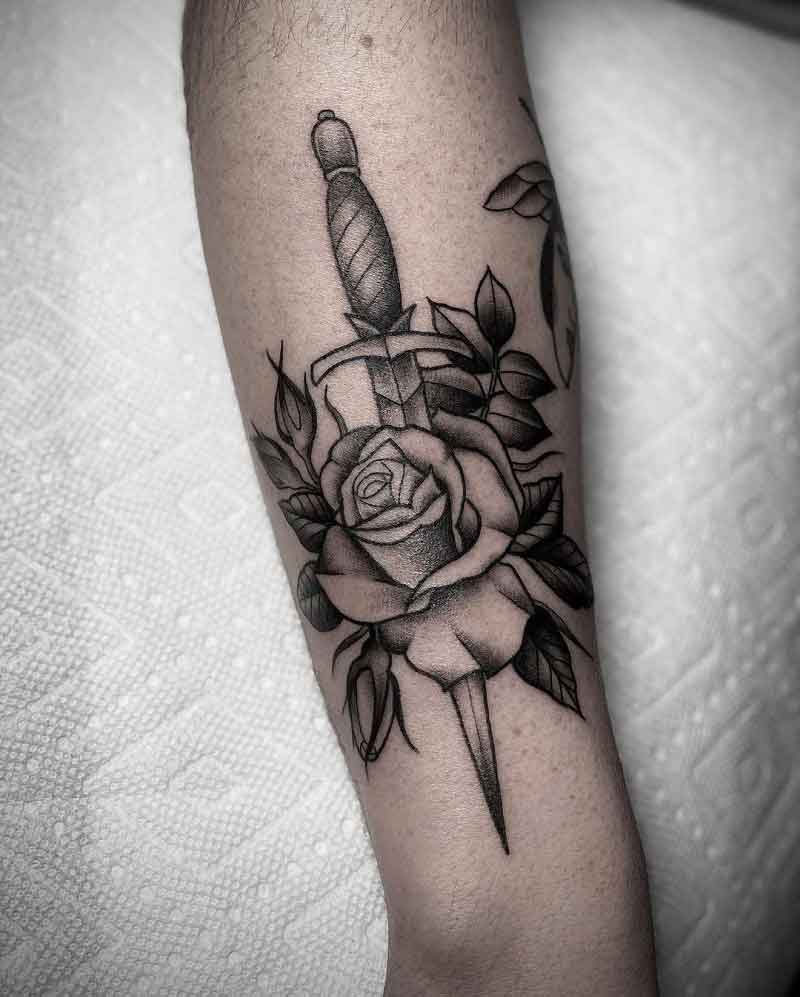 Black Rose And Skull Tattoo
46.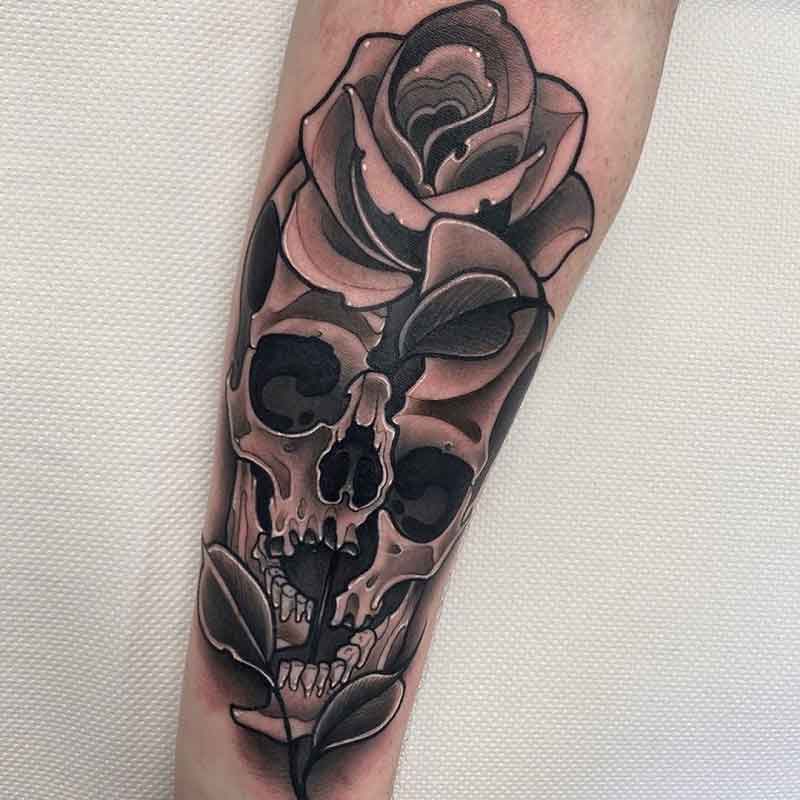 47.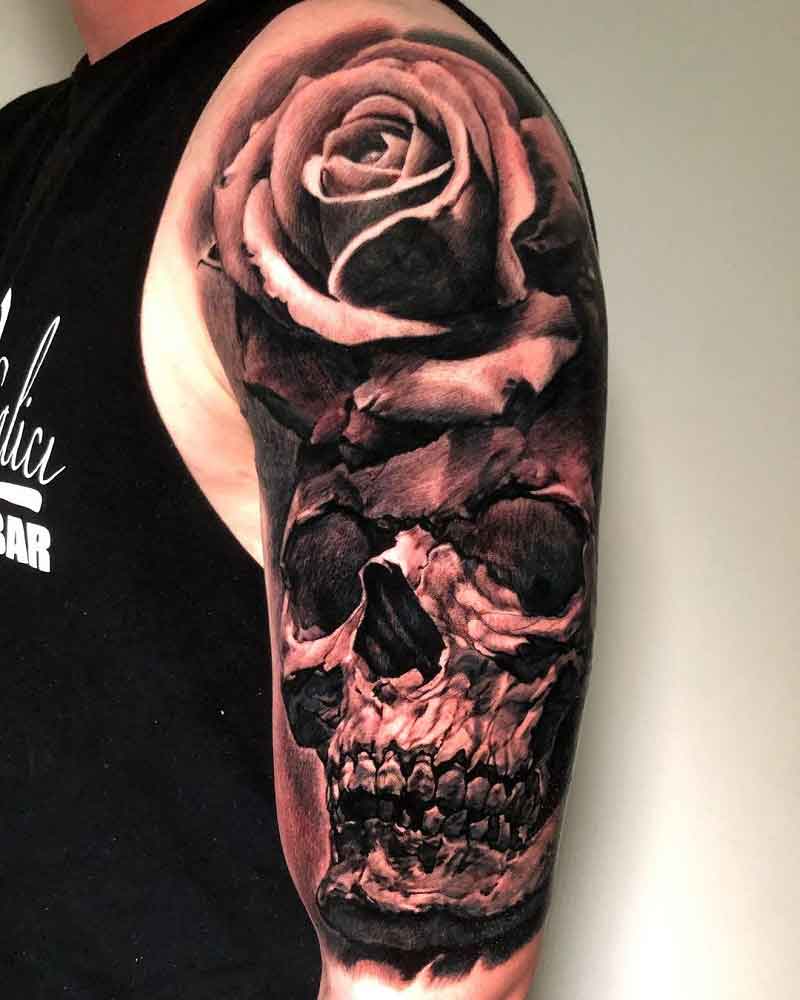 48.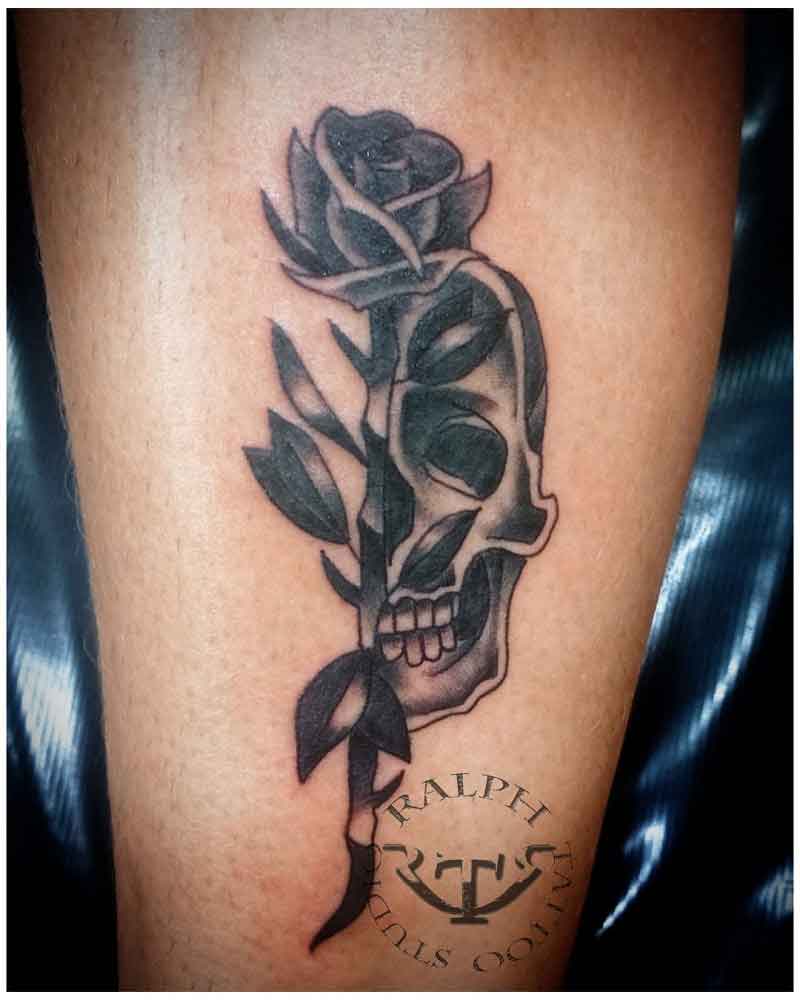 Black Rose Chest Tattoo
49.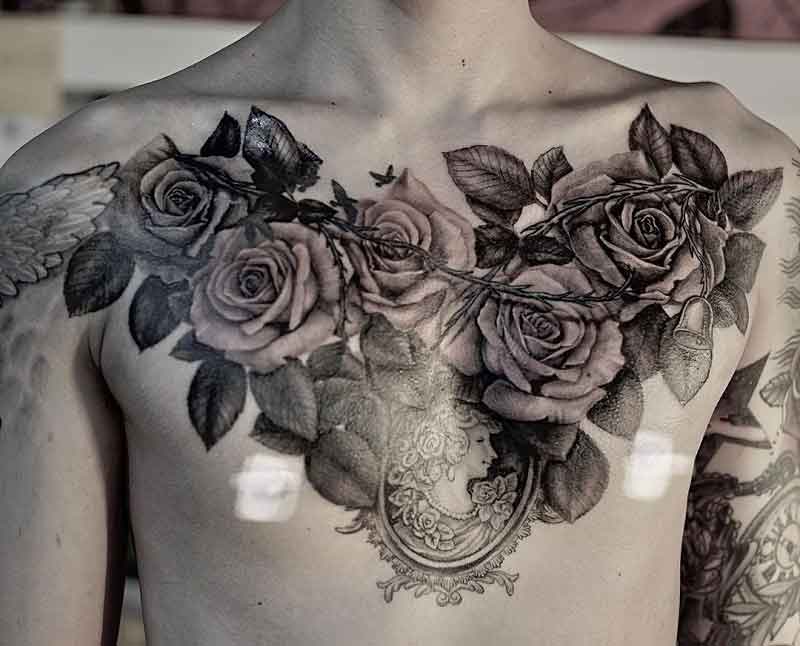 50.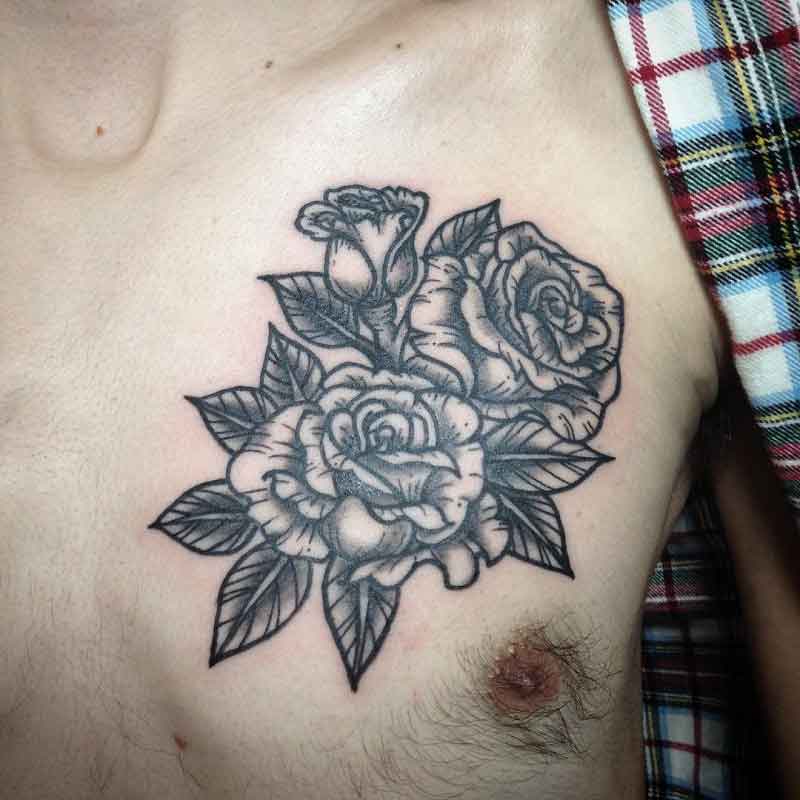 51.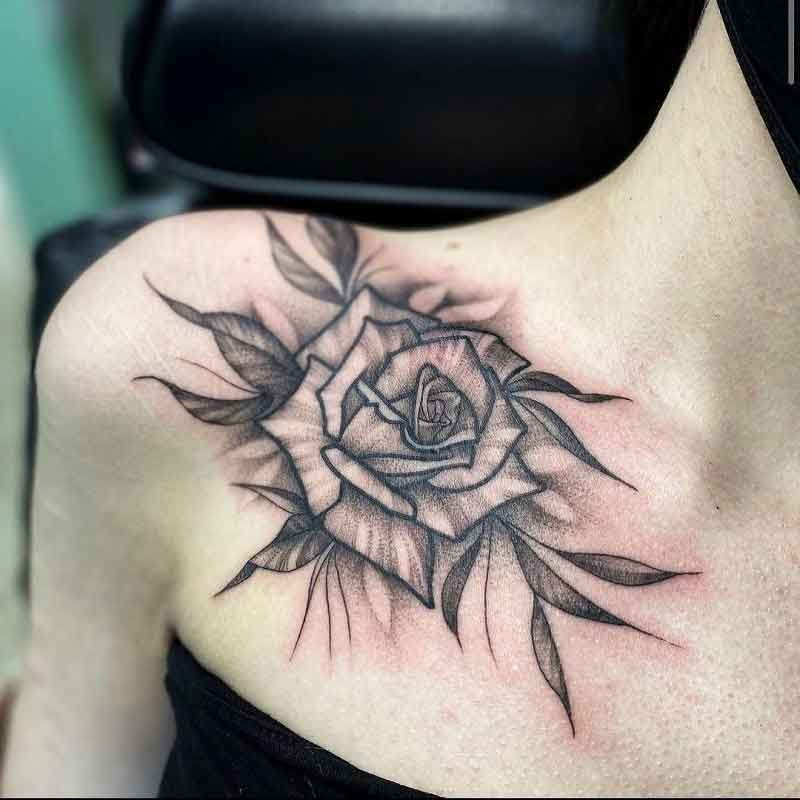 Black Rose Foot Tattoo
52.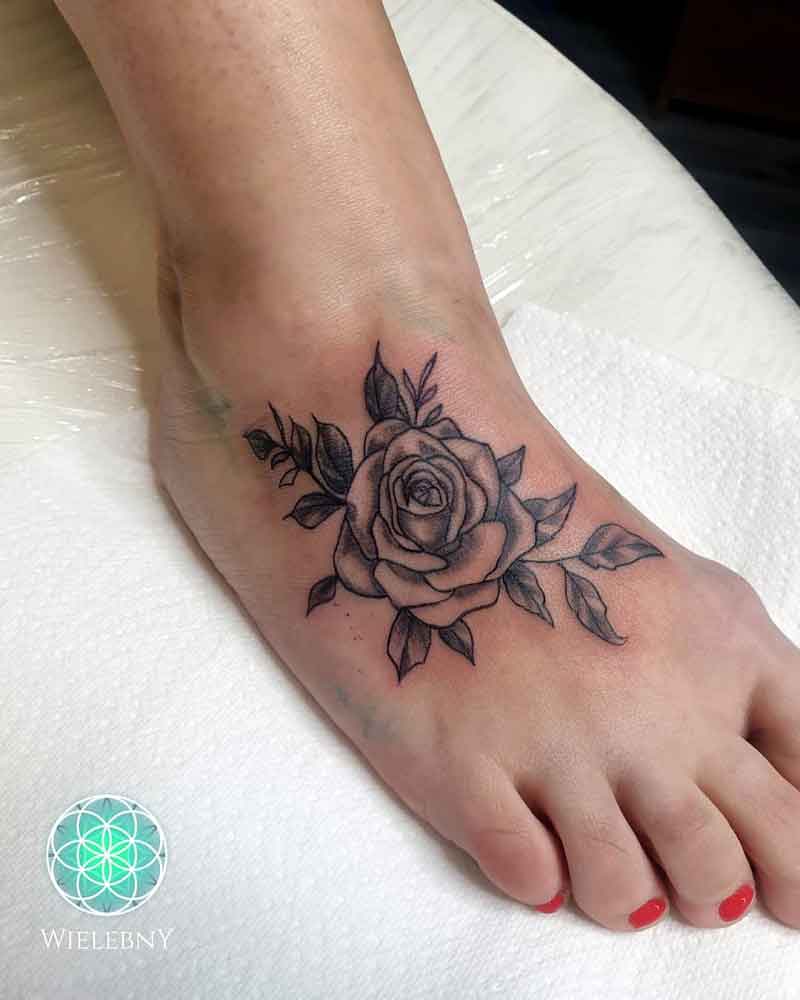 53.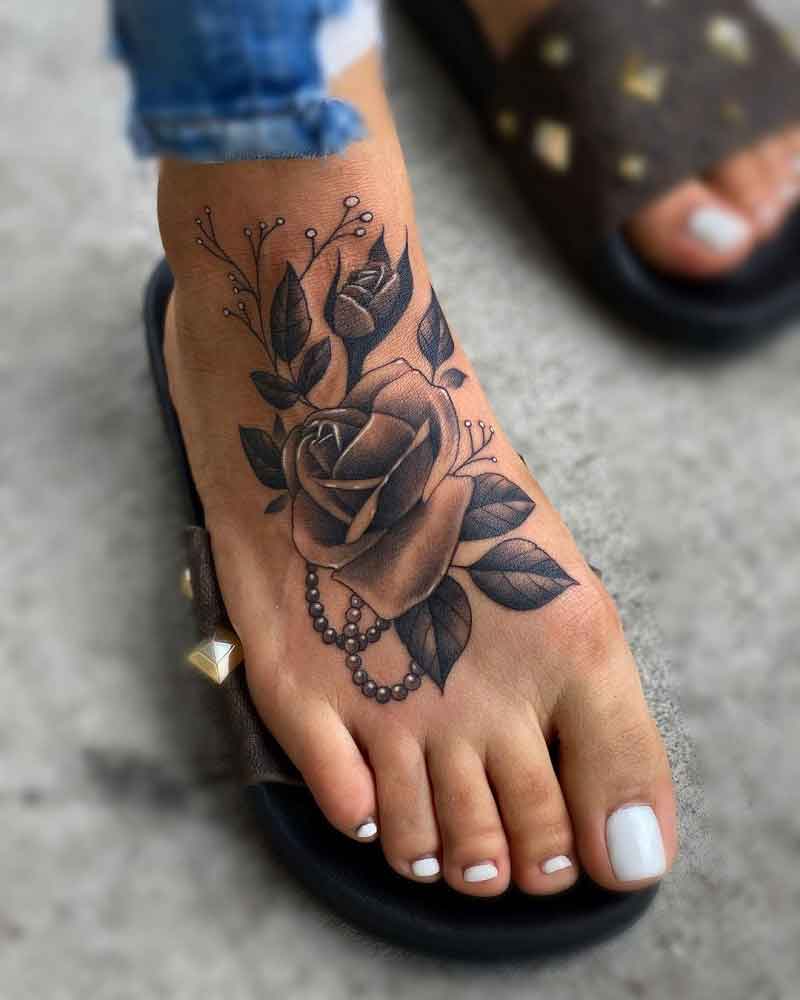 54.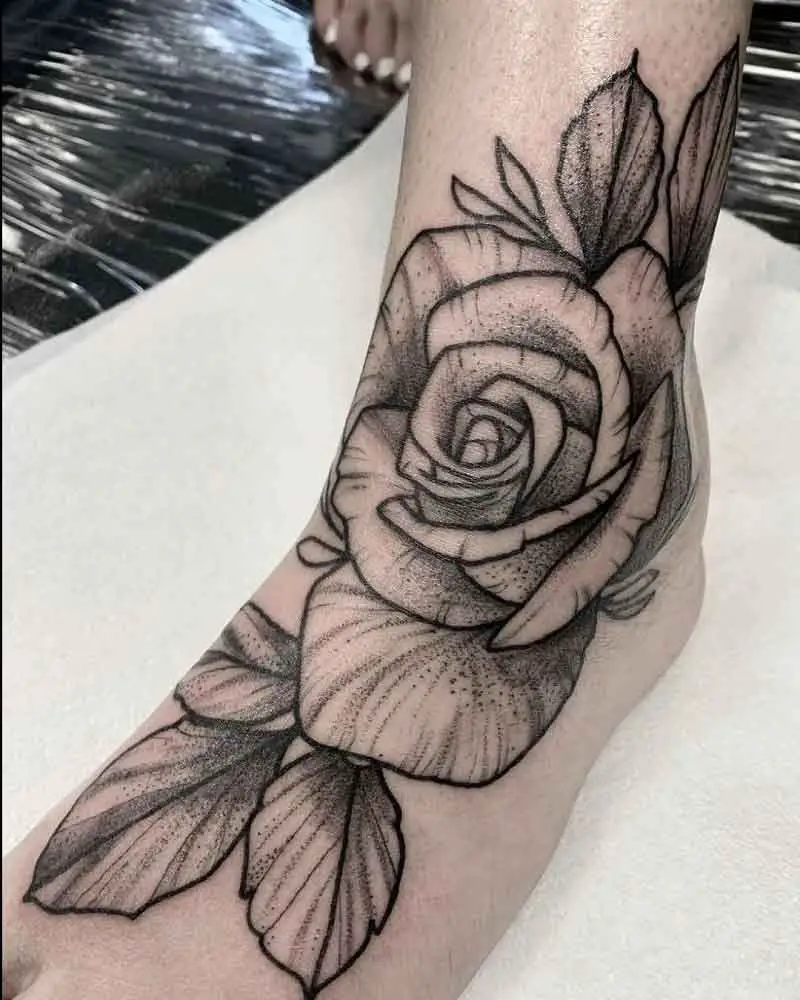 Black Rose Hip Tattoo
55.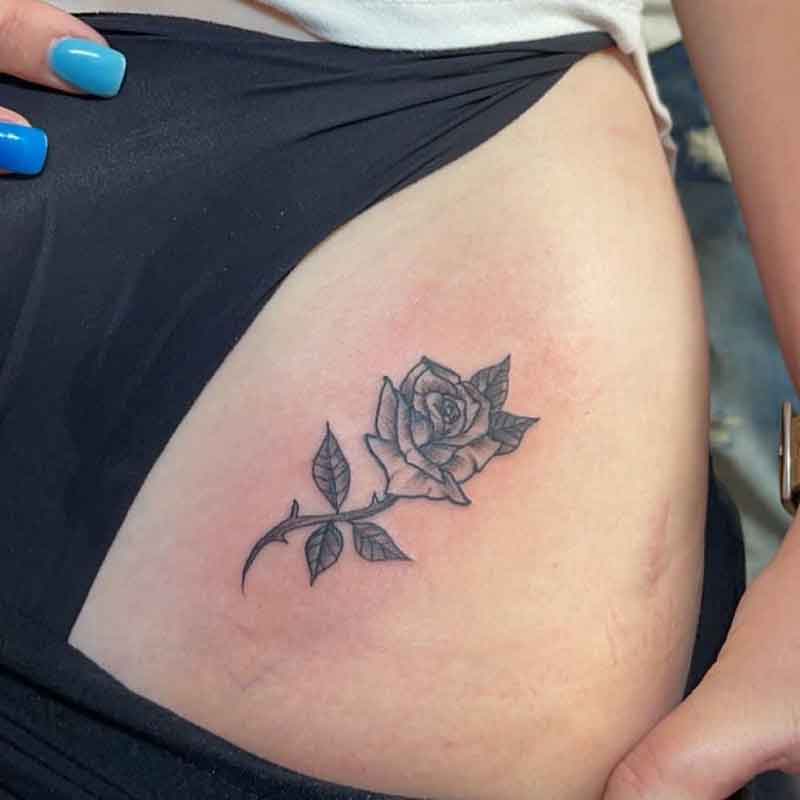 56.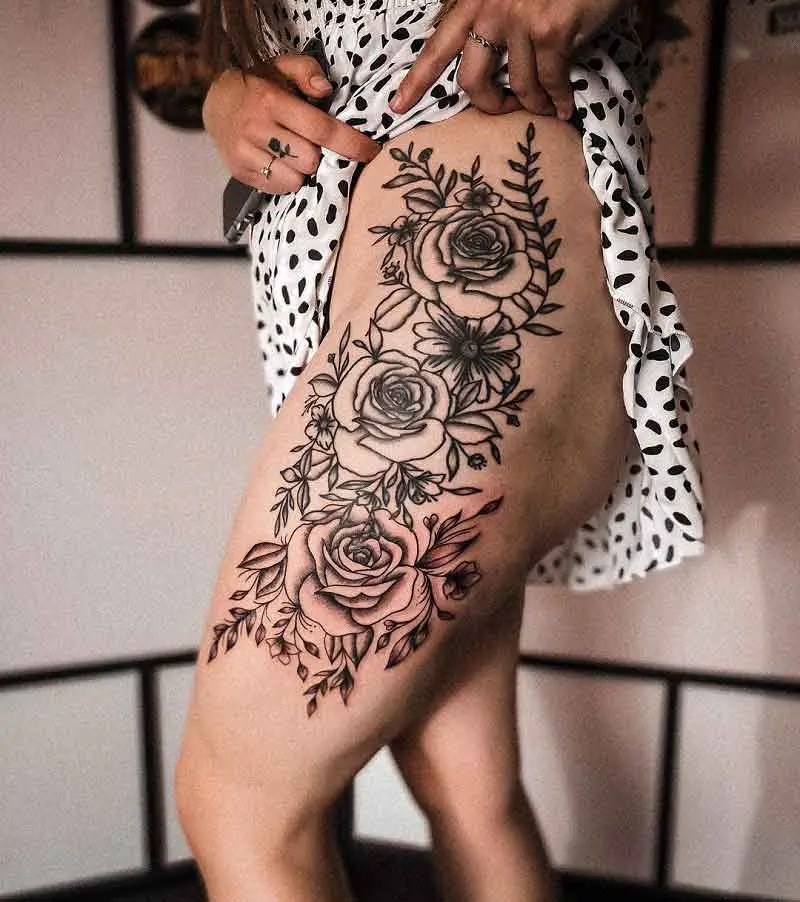 57.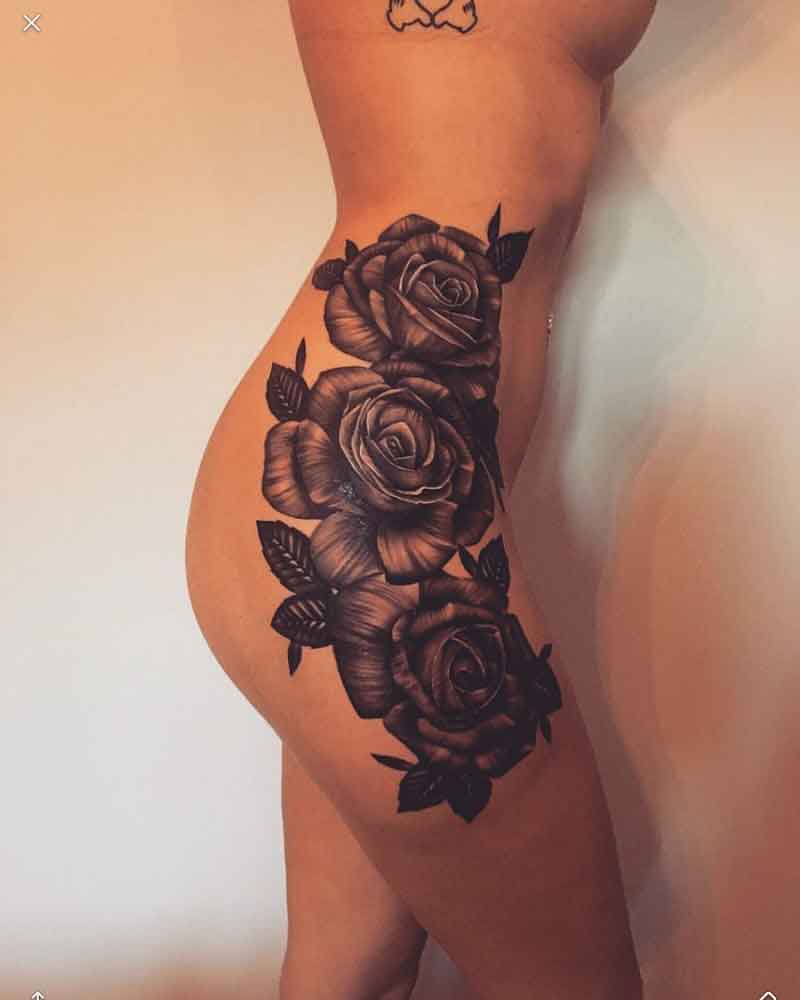 Big Black Rose Tattoo
58.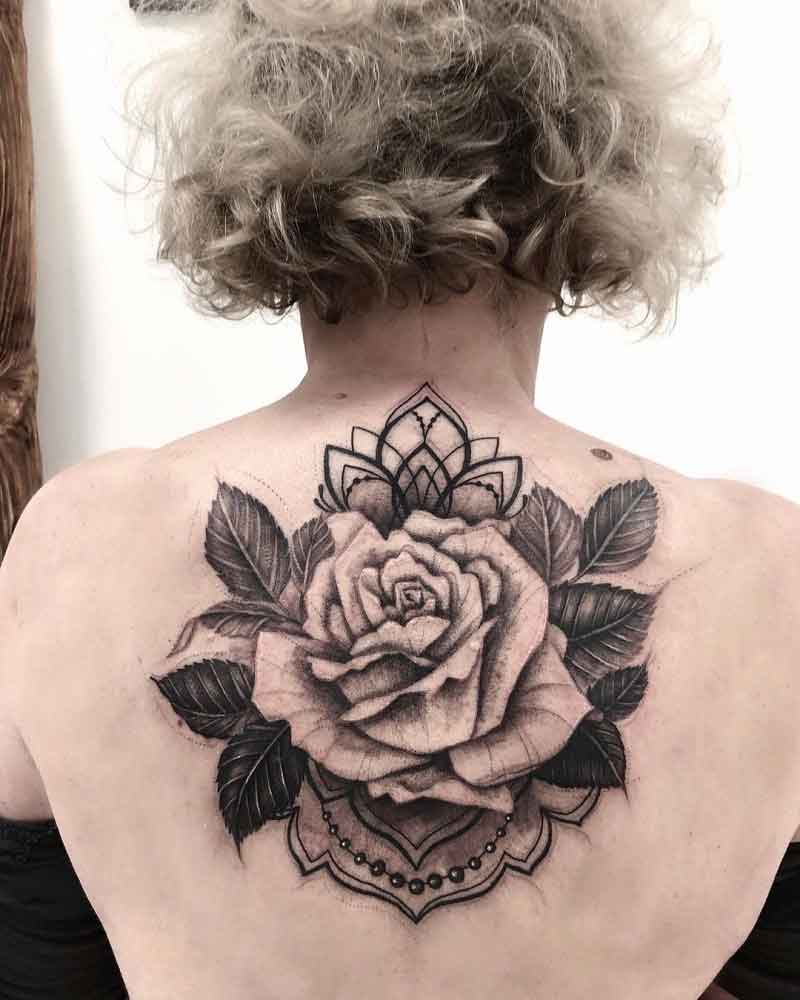 59.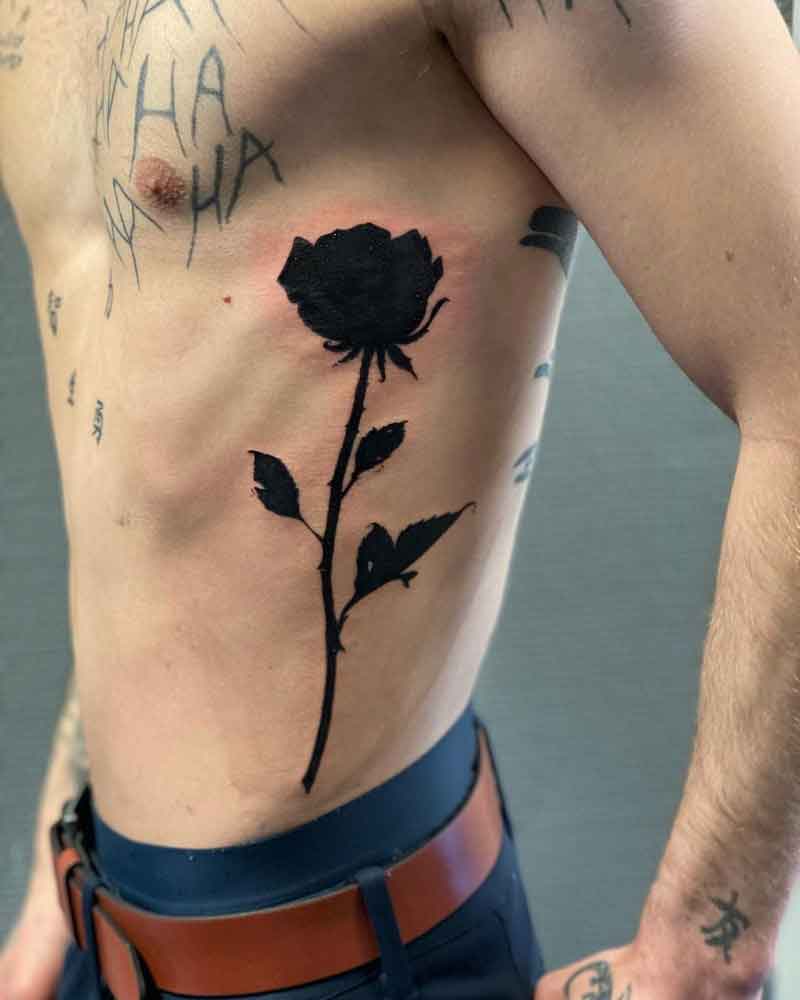 60.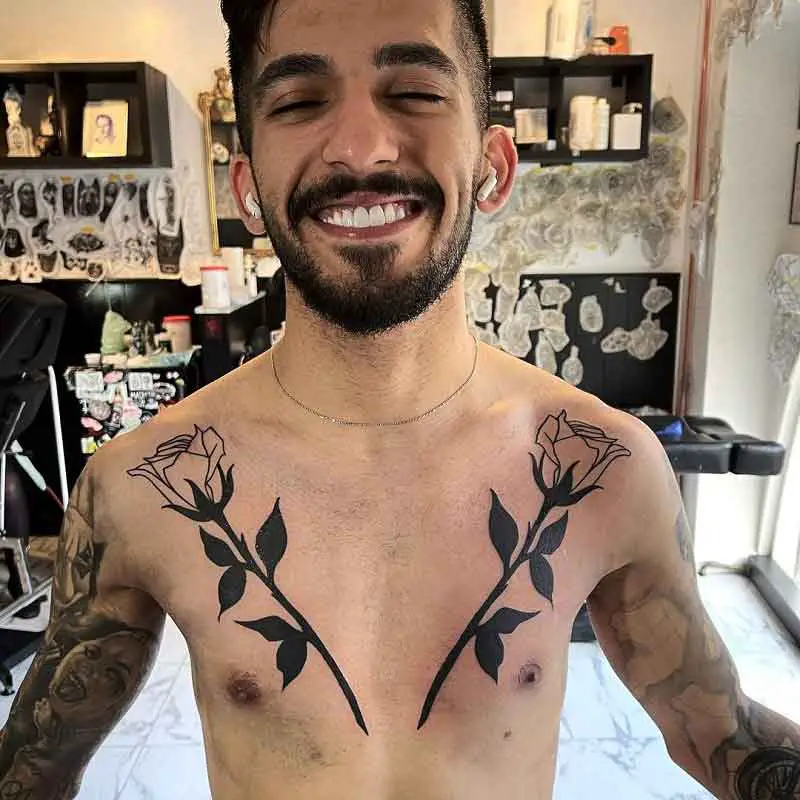 Black Panther Rose Tattoo
61.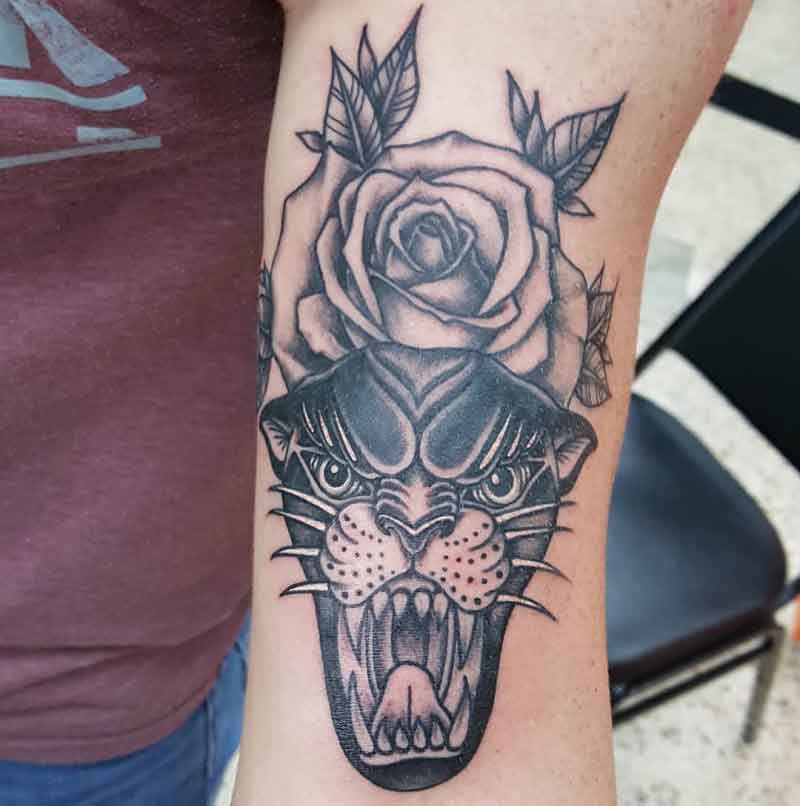 62.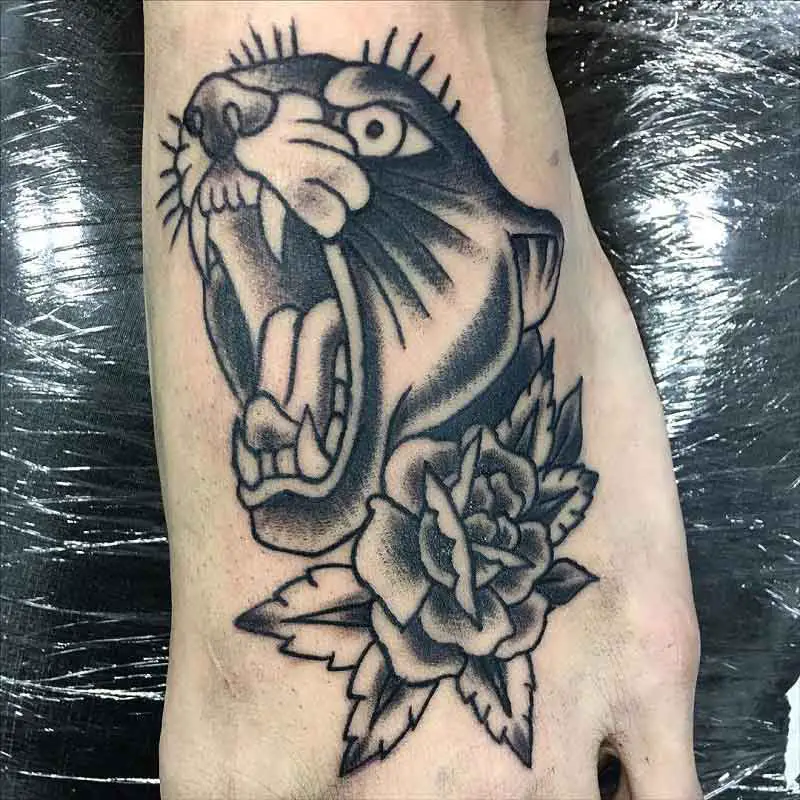 63.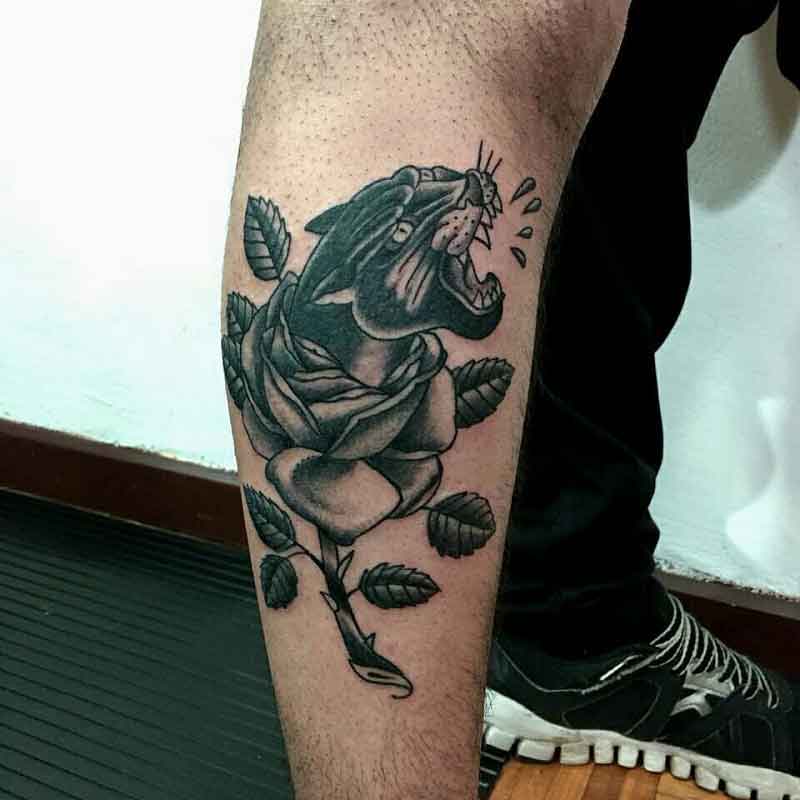 Black Rose Bud Tattoo
64.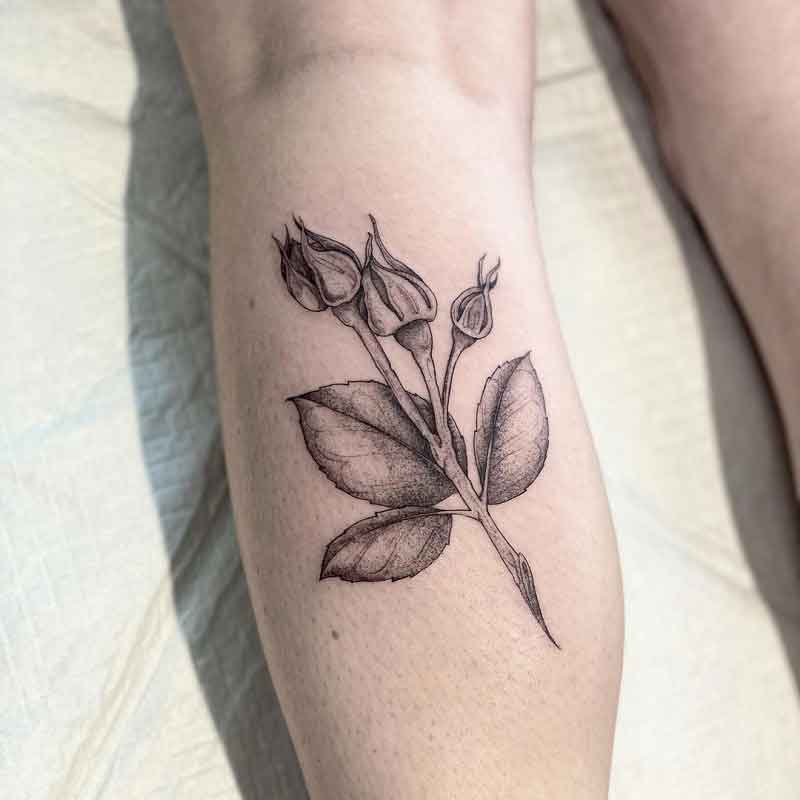 65.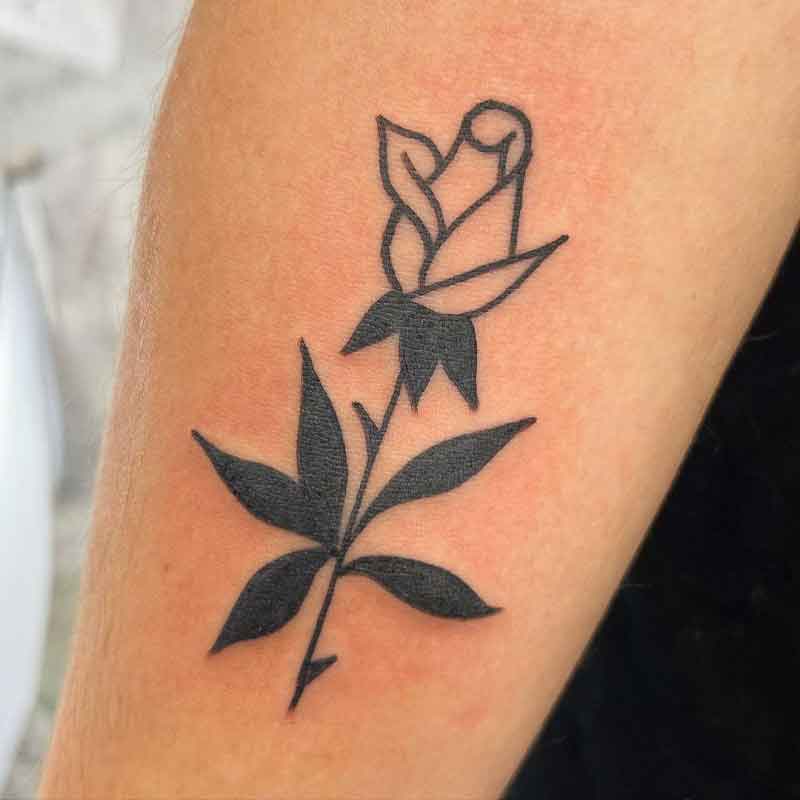 66.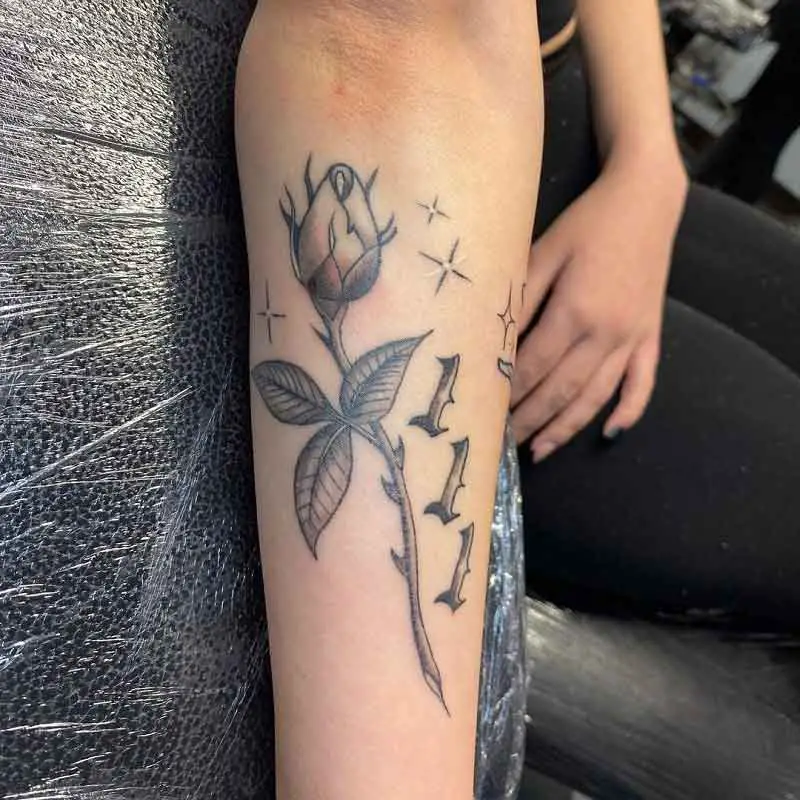 Black Rose Dragon Tattoo
67.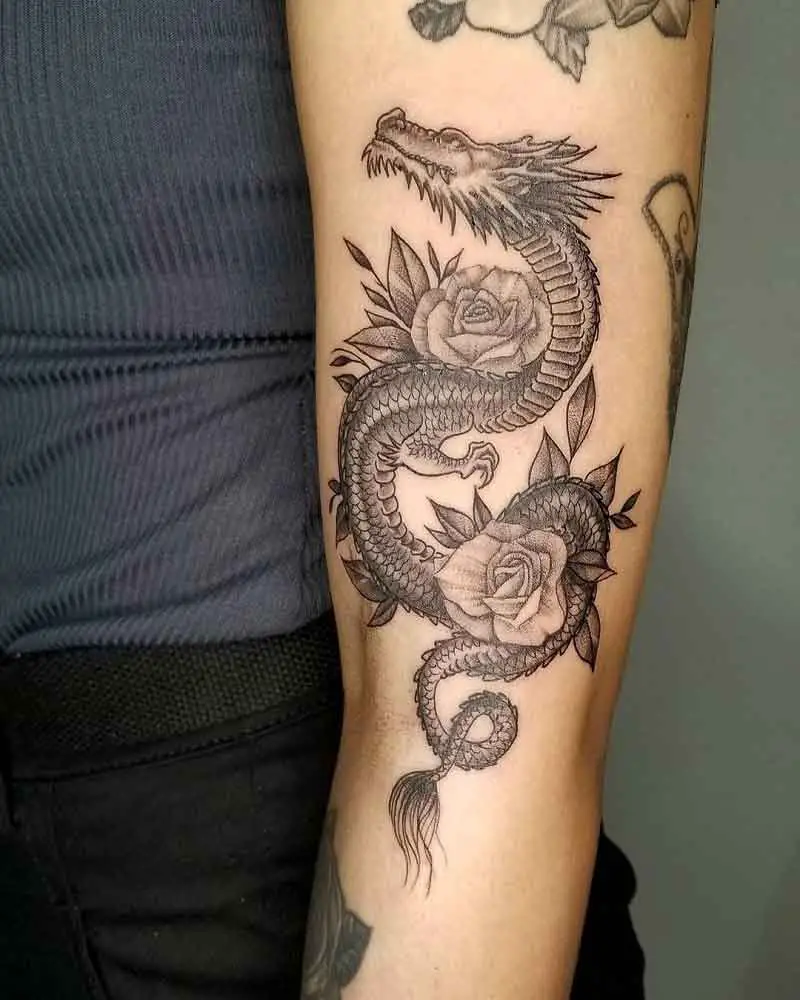 68.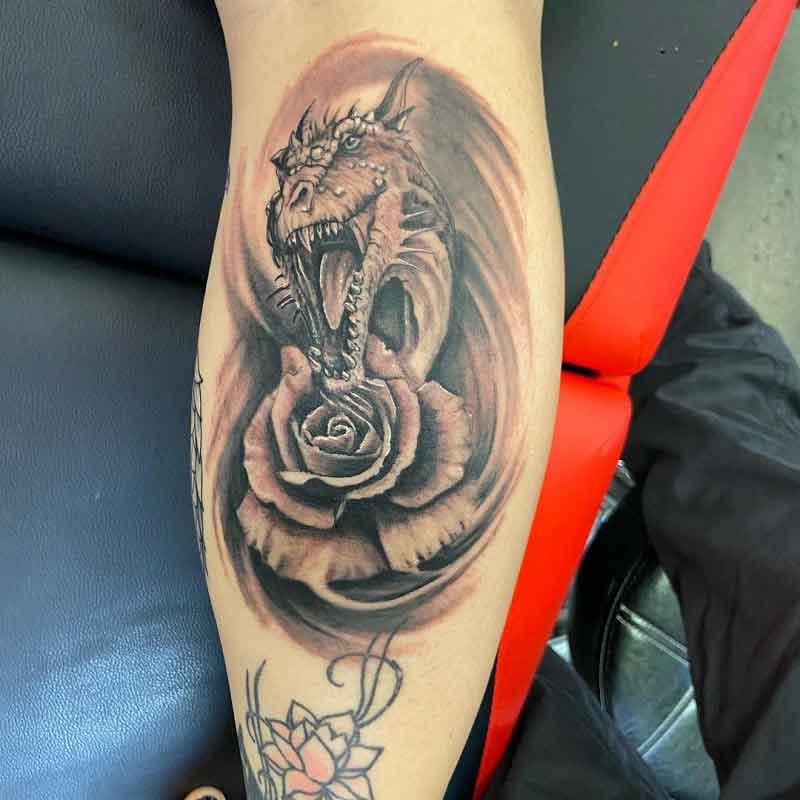 69.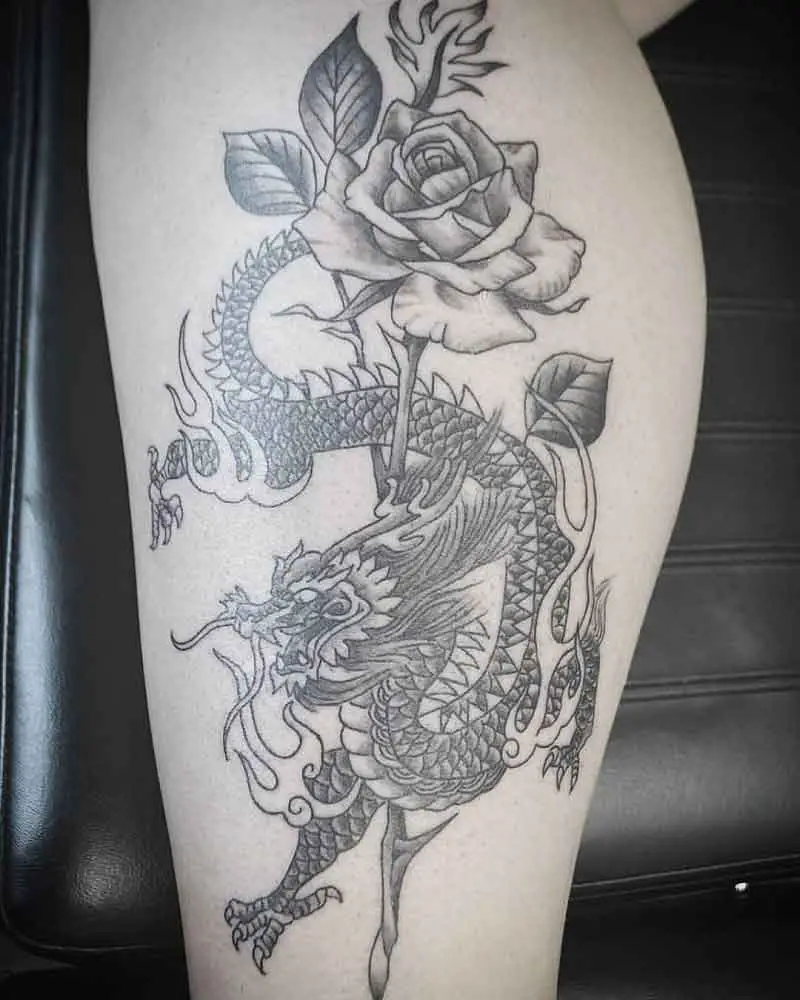 Black Rose Full Sleeve Tattoo
70.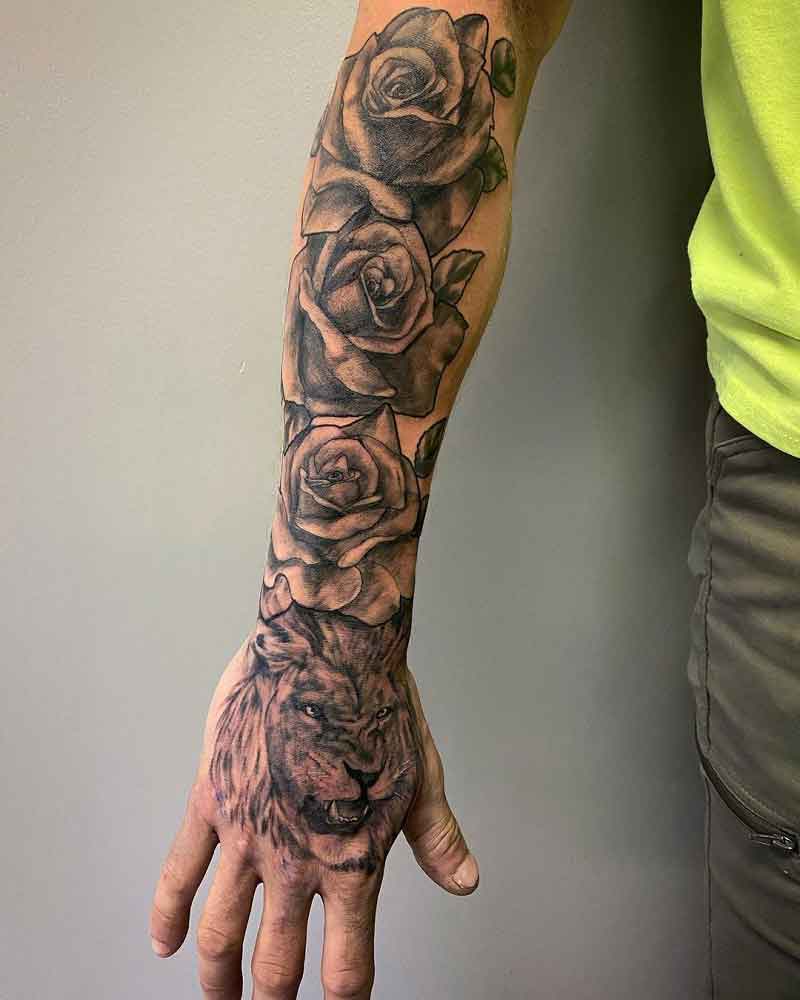 71.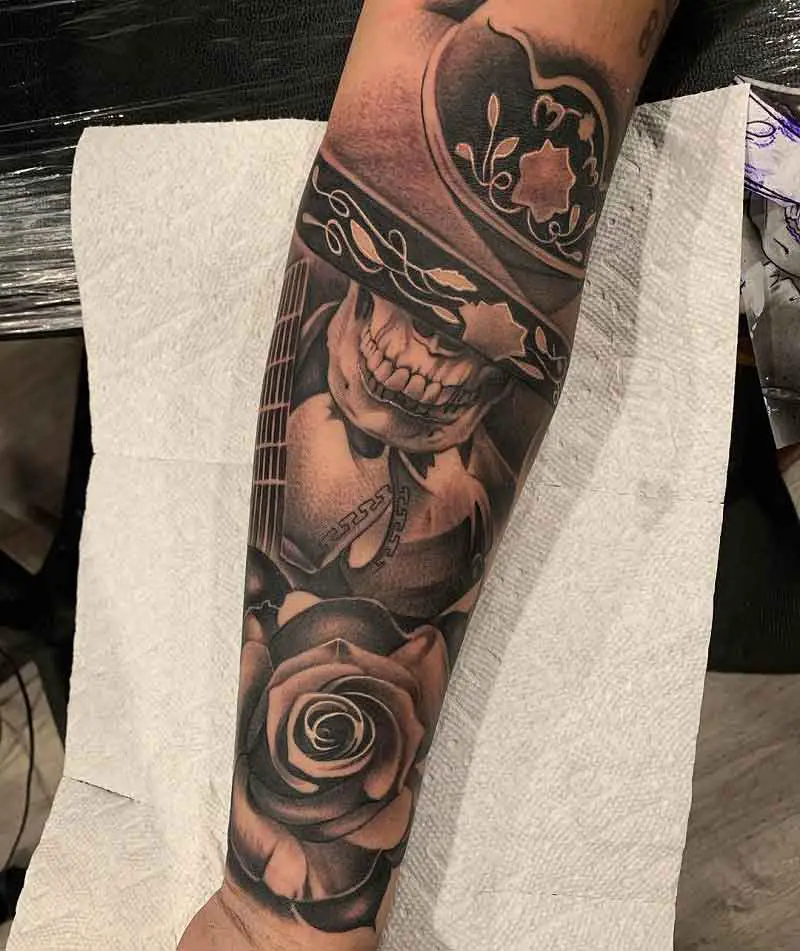 72.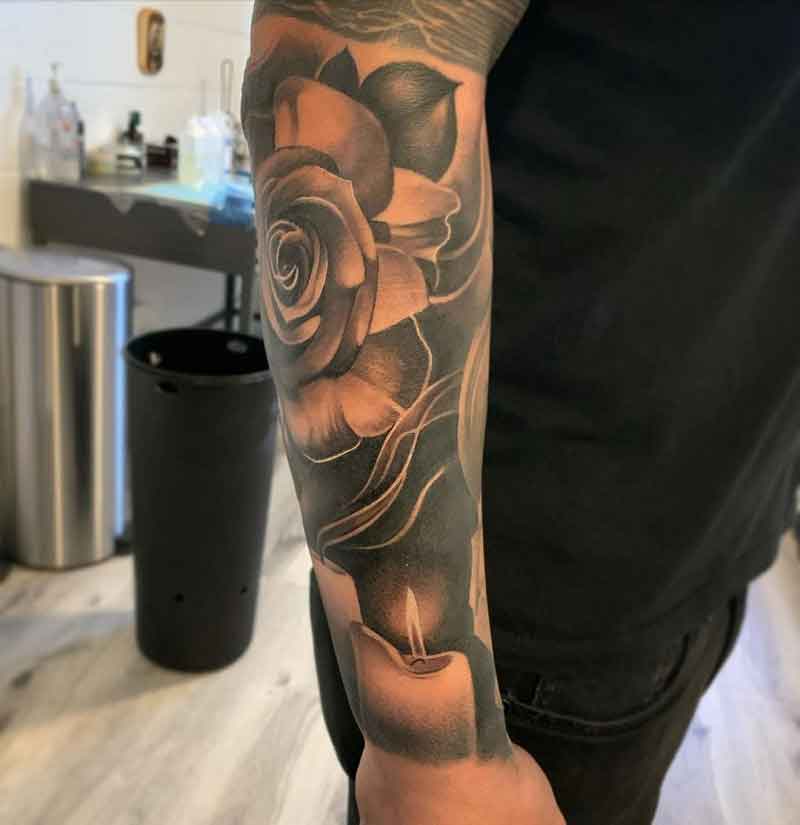 Black Rose Spine Tattoo
73.
74.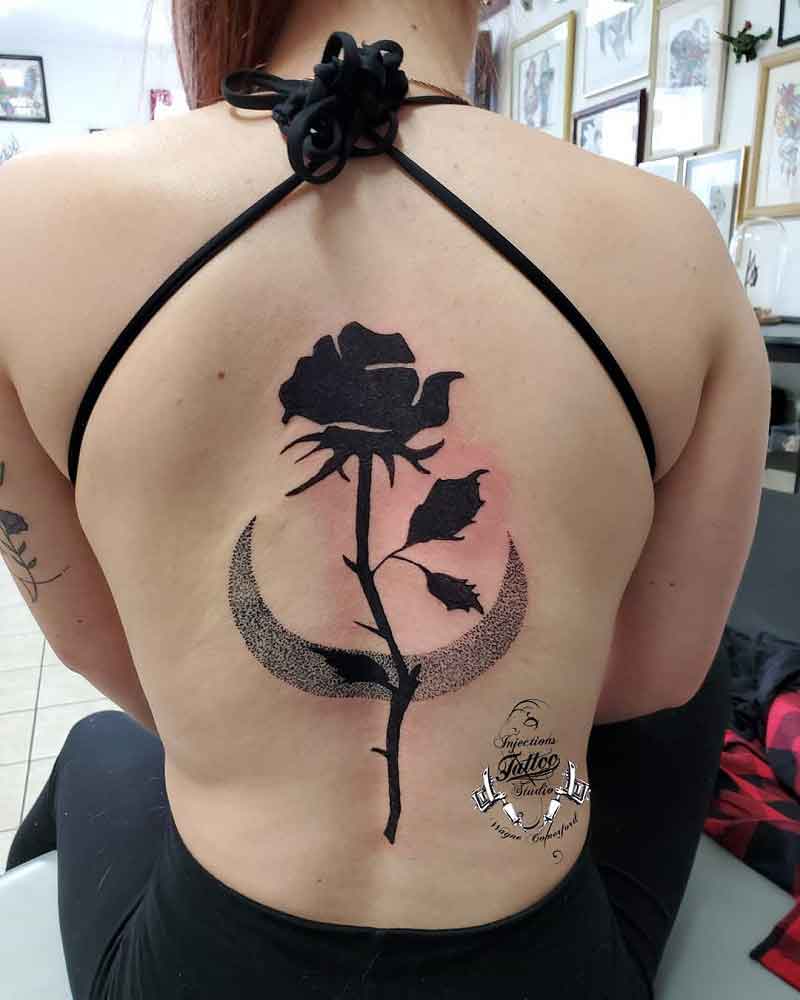 75.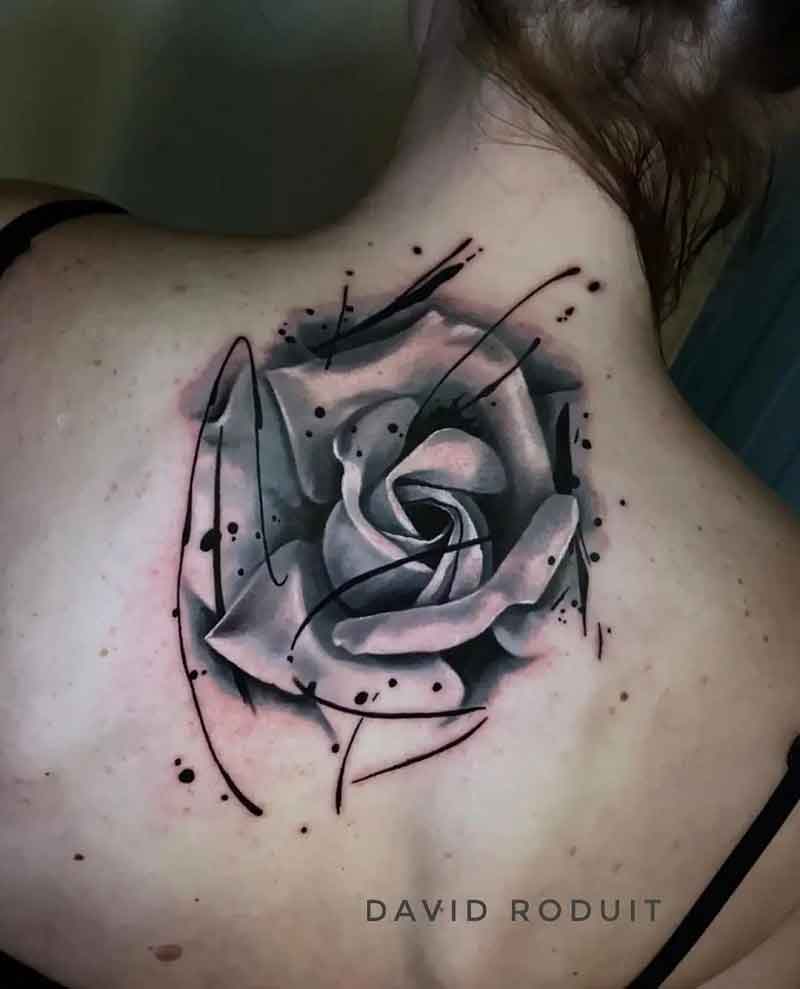 Black Gothic Rose Tattoo
76.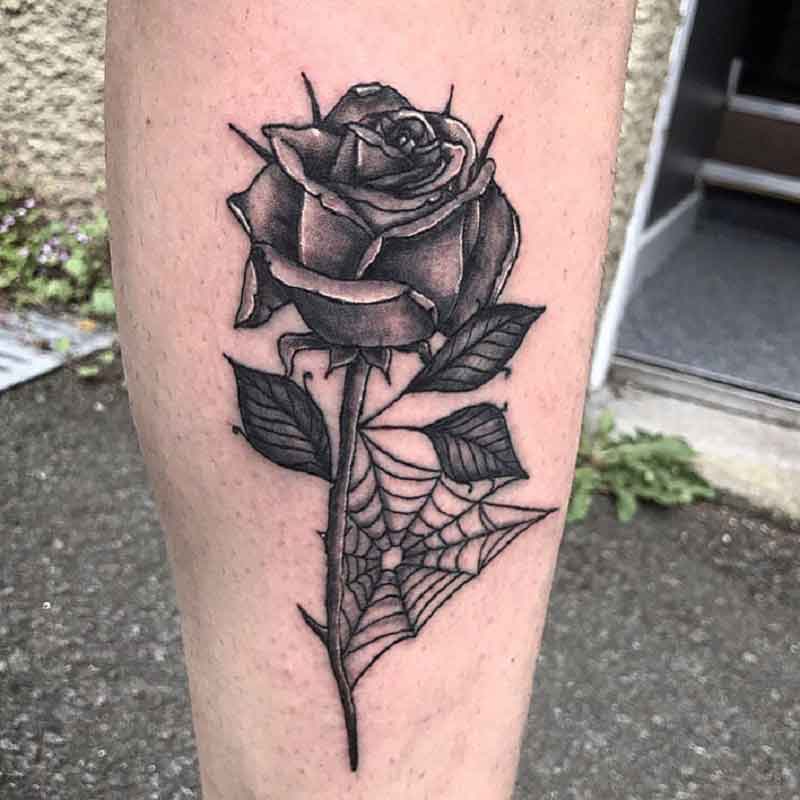 77.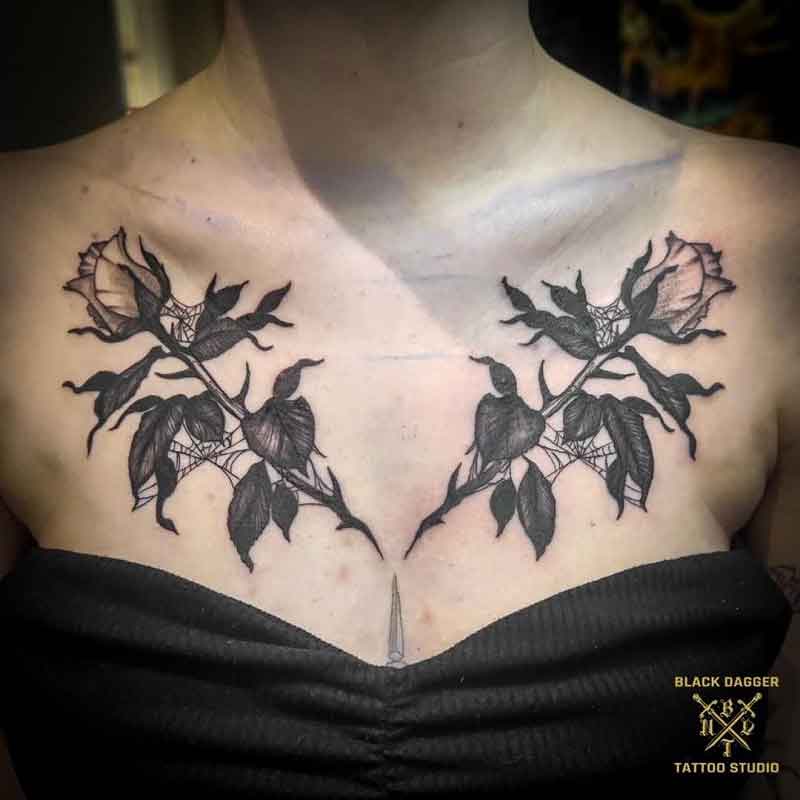 78.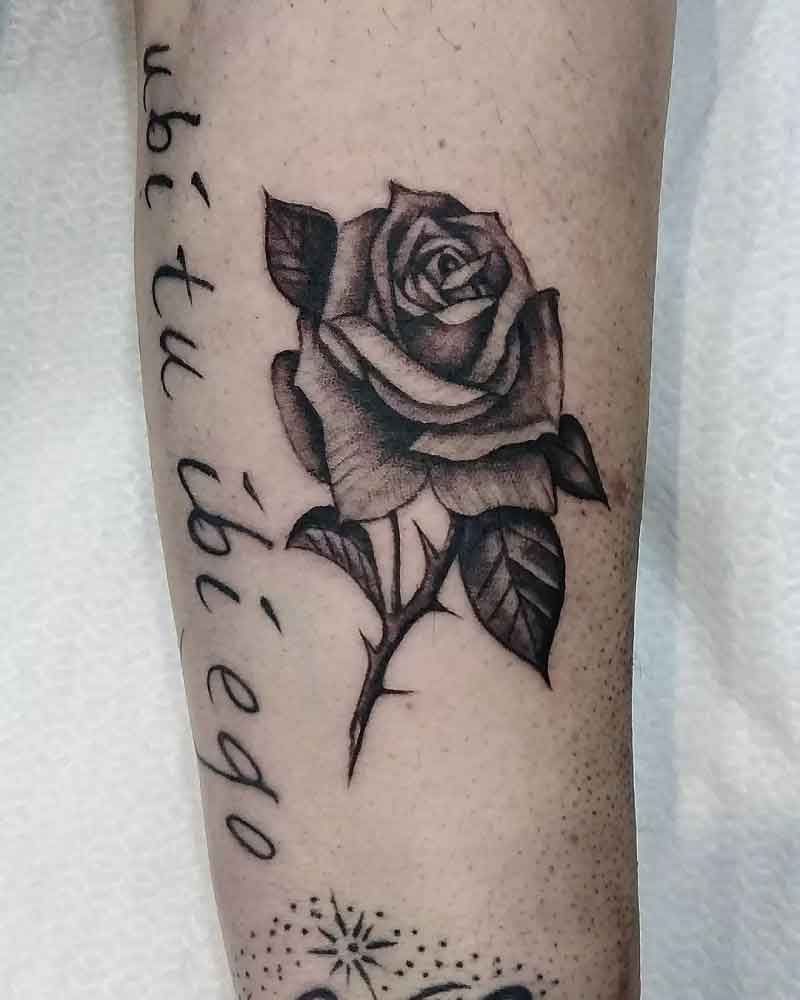 Black Lace Rose Tattoo
79.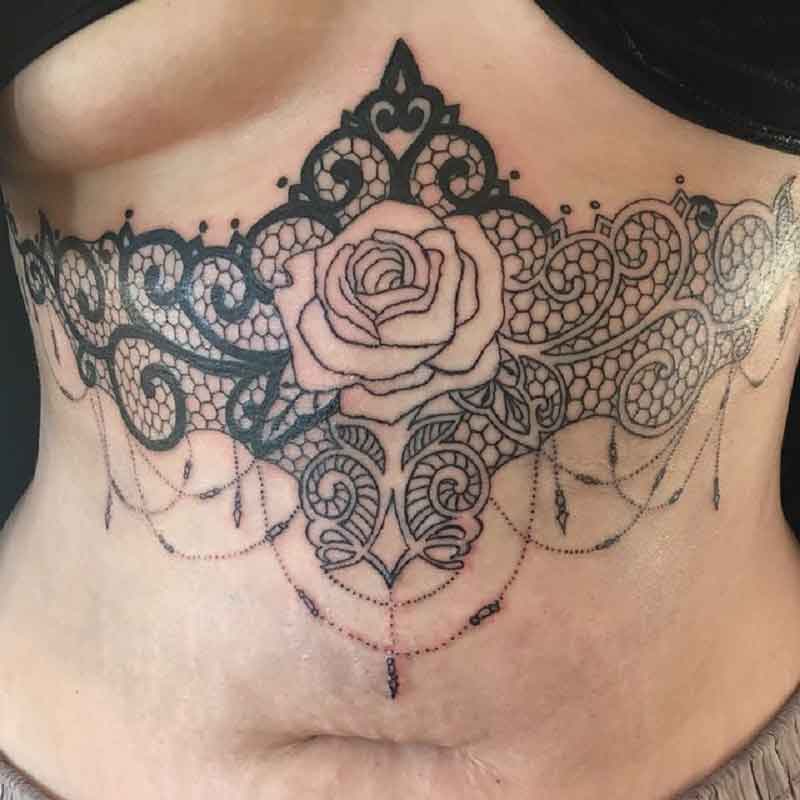 80.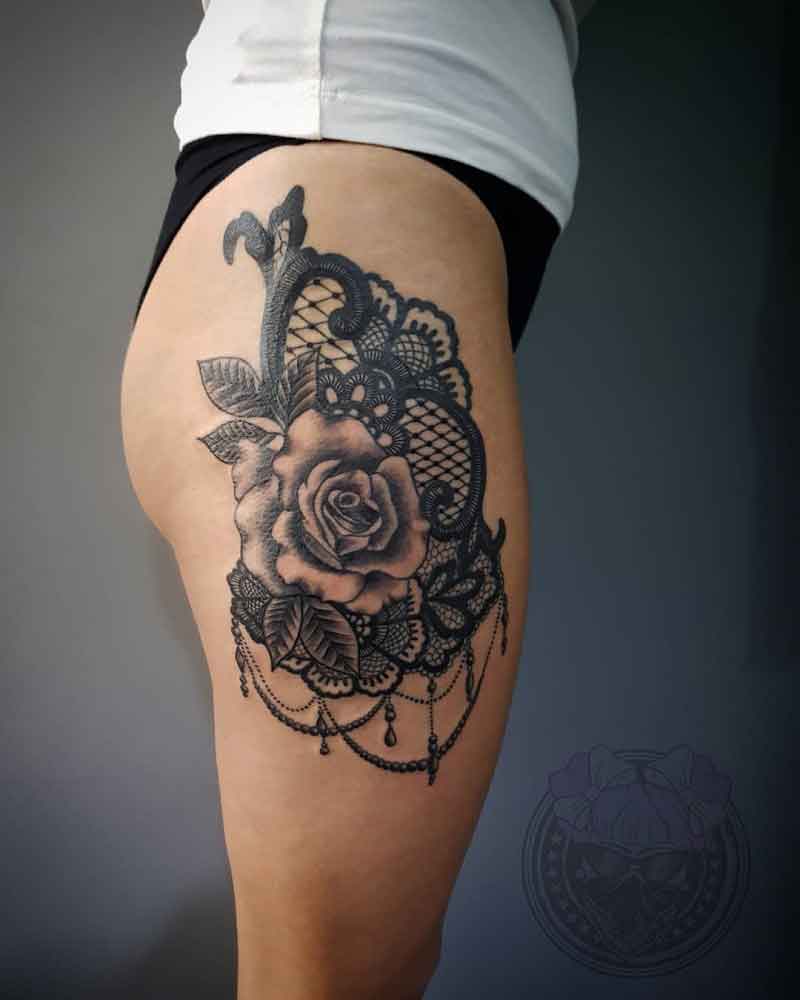 81.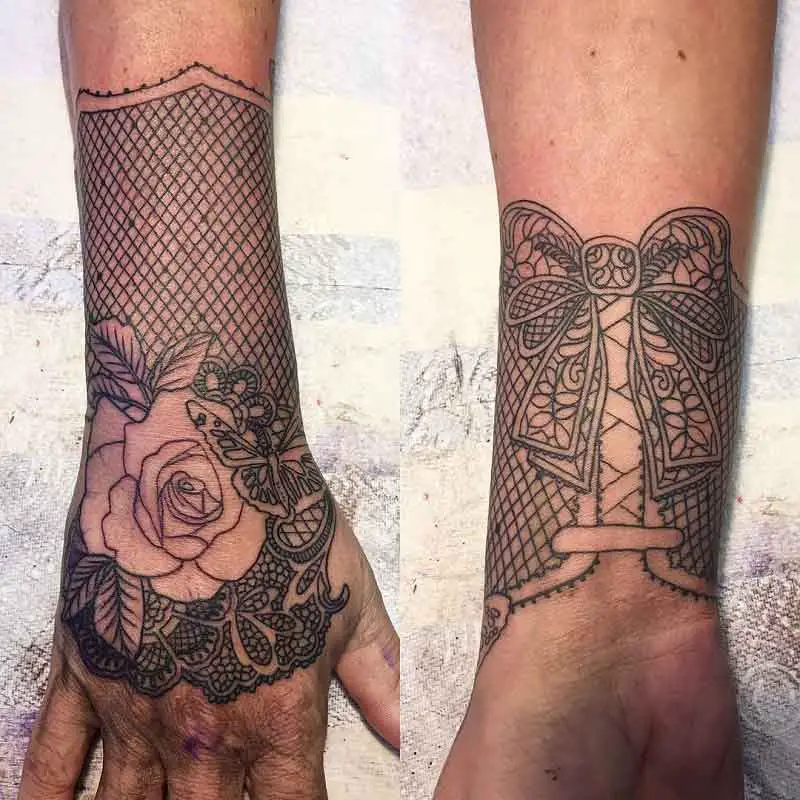 Black Long Stem Rose Tattoo
82.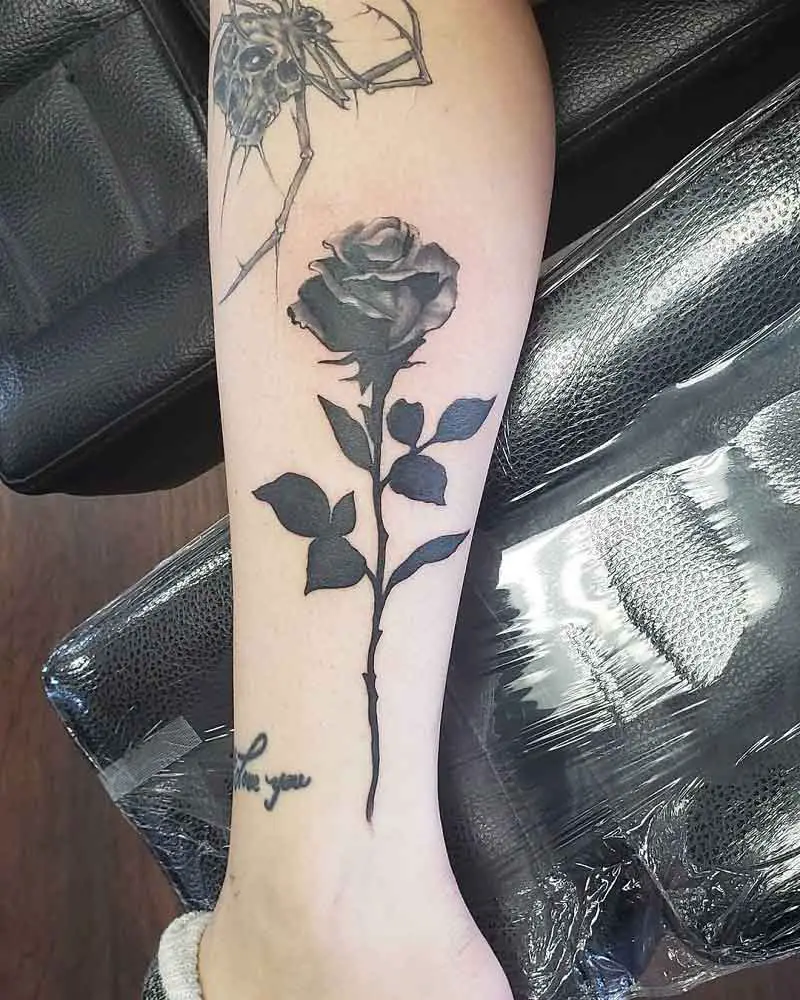 83.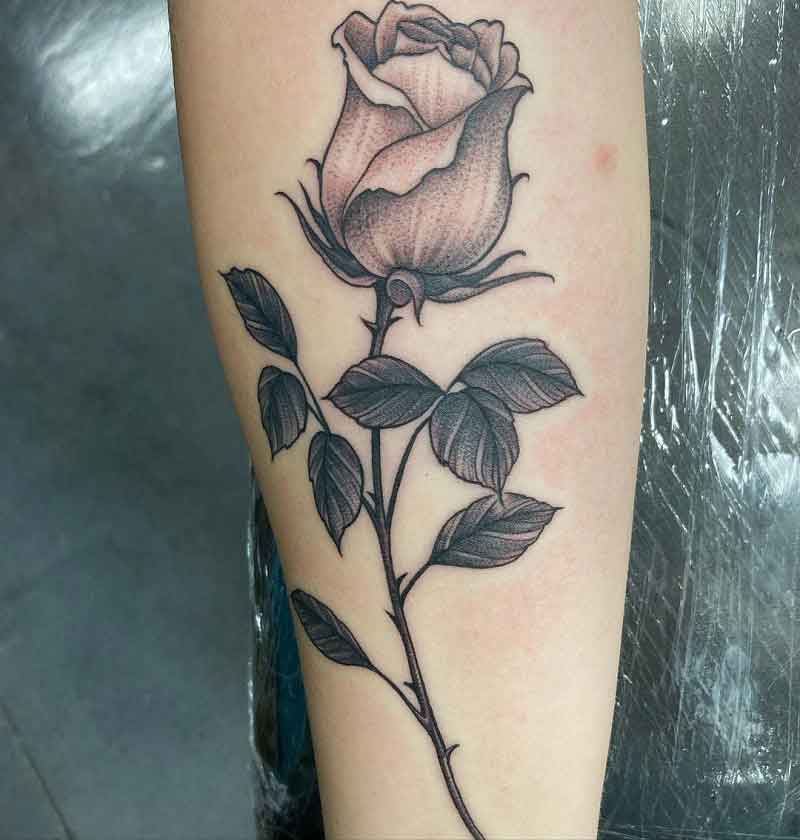 84.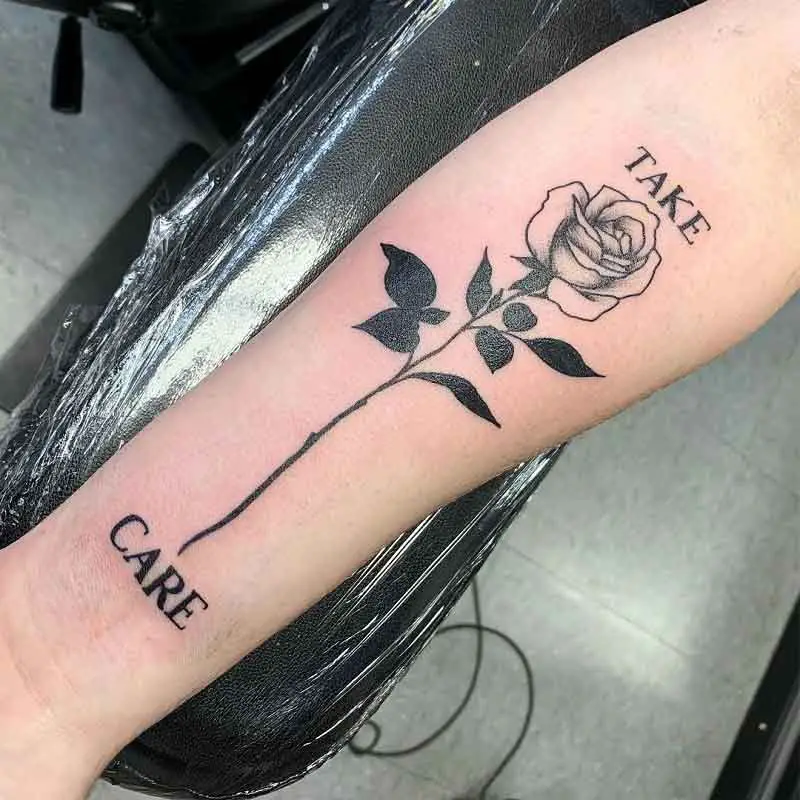 Black N Grey Rose Tattoo
85.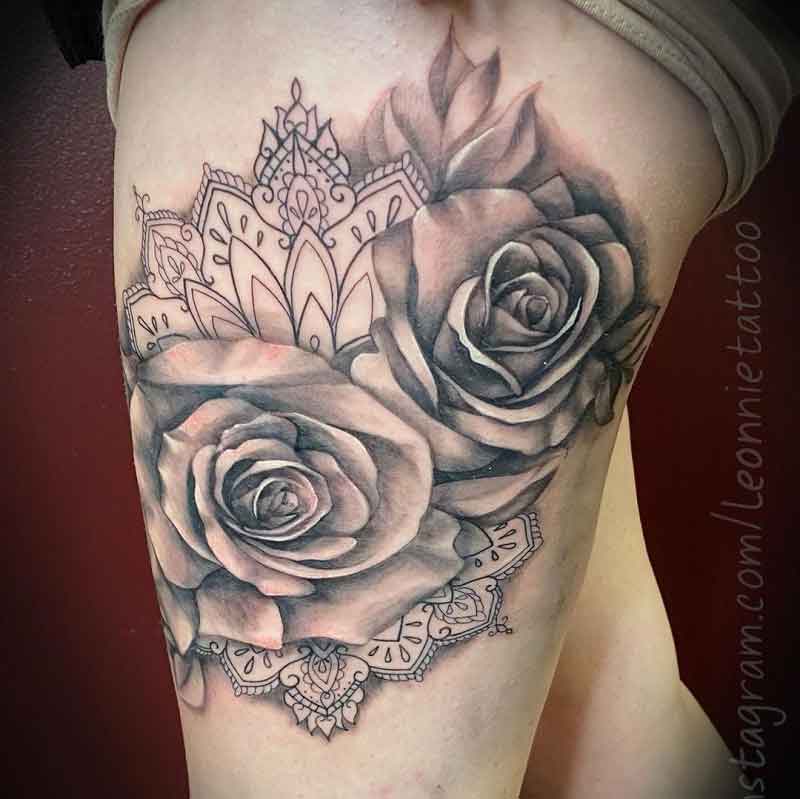 86.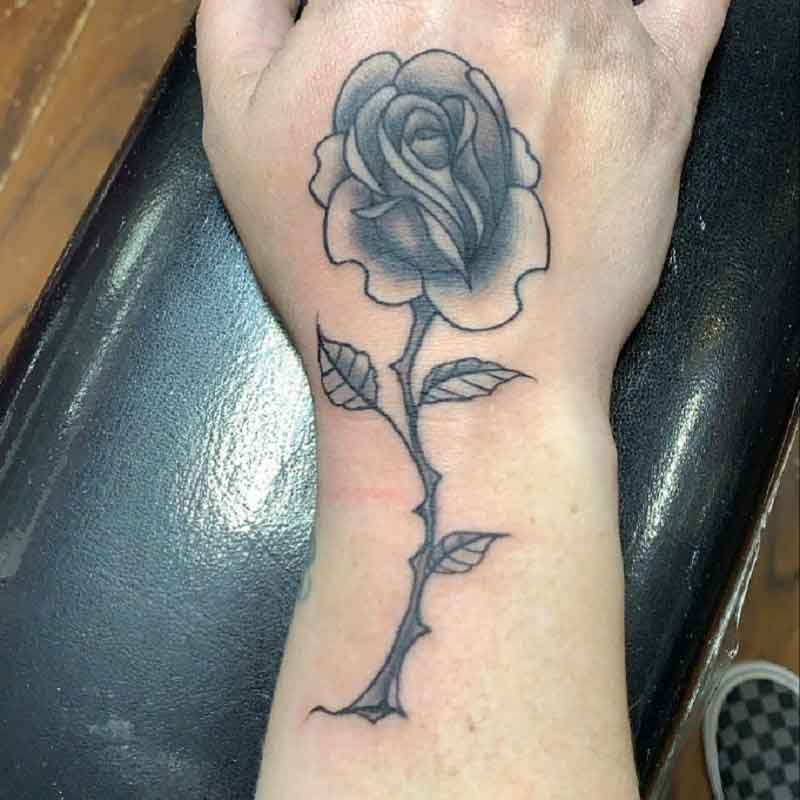 87.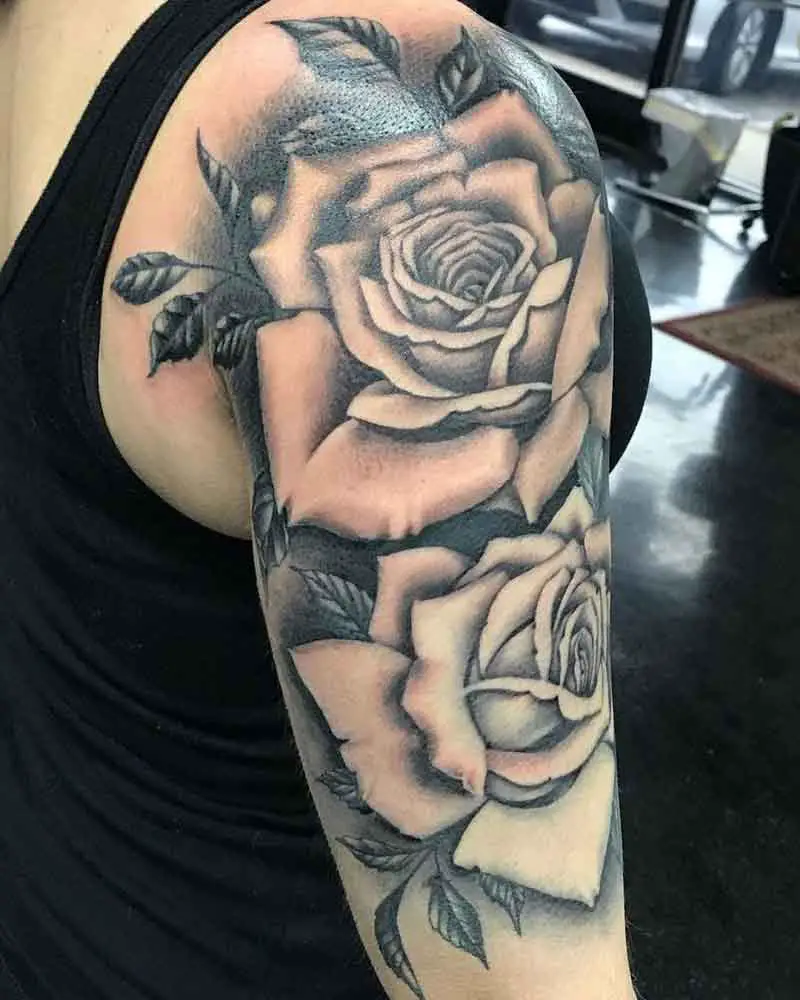 Black Realistic Rose Tattoo
88.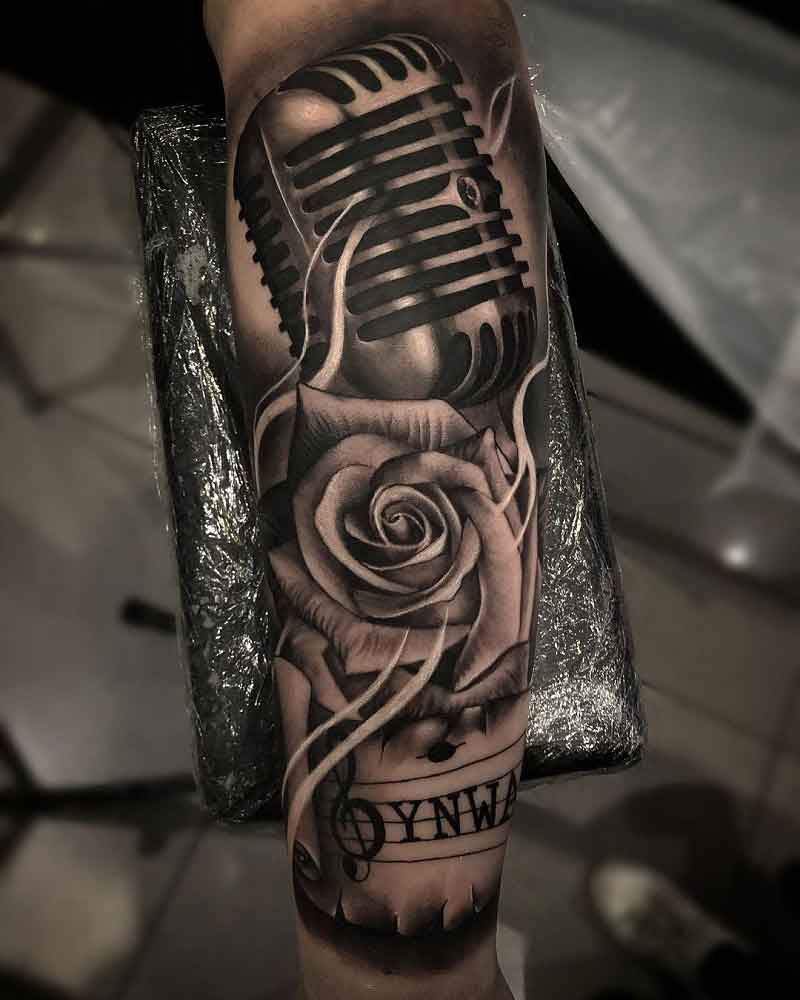 89.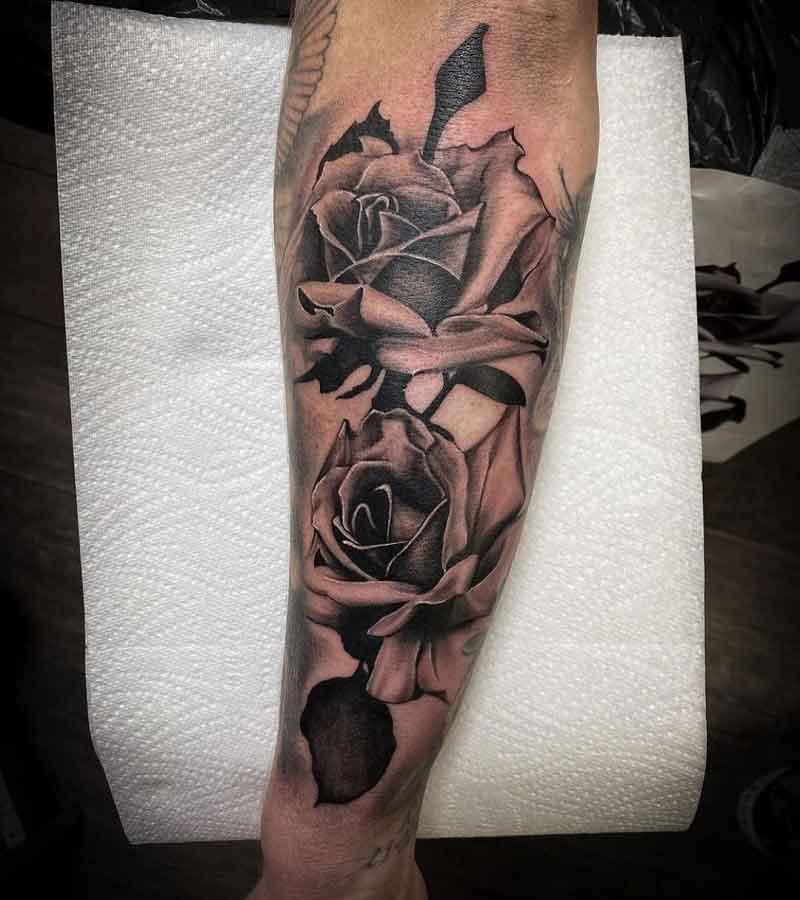 90.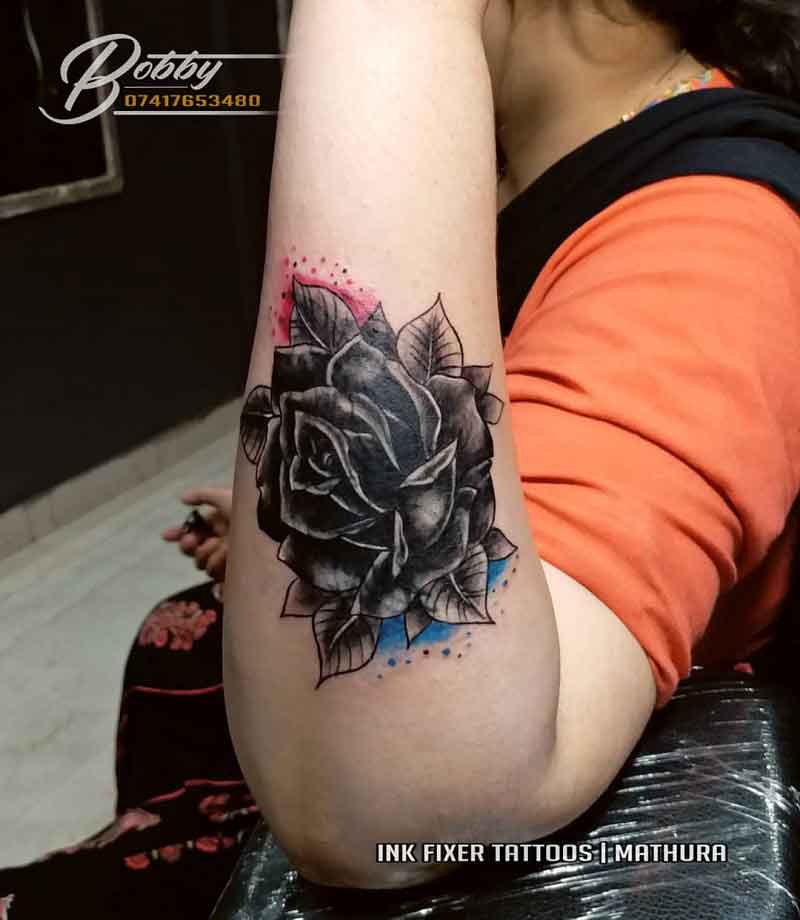 Black Rose Tattoo On Ankle
91.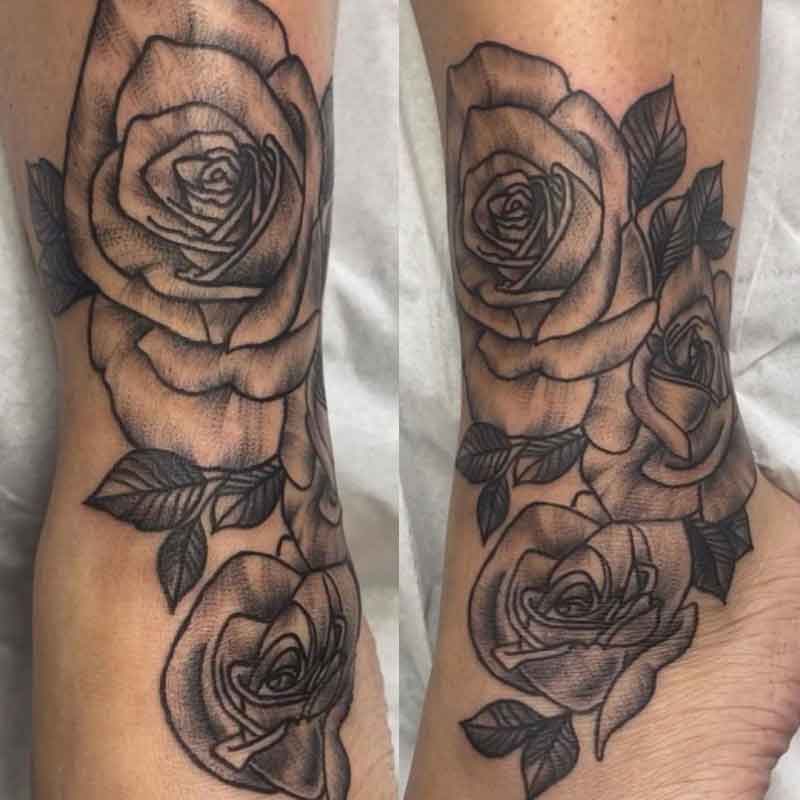 92.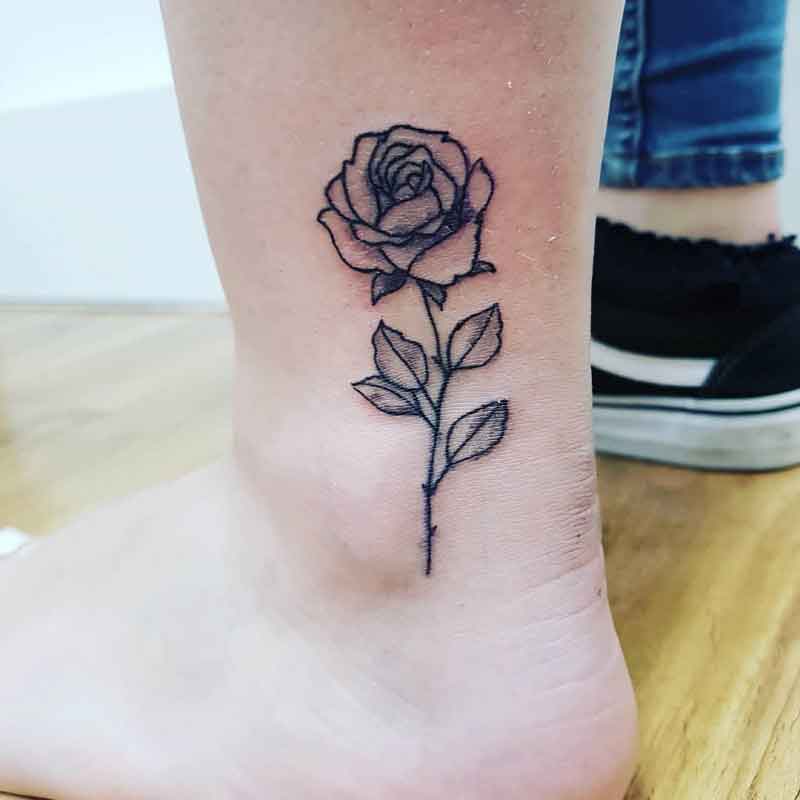 93.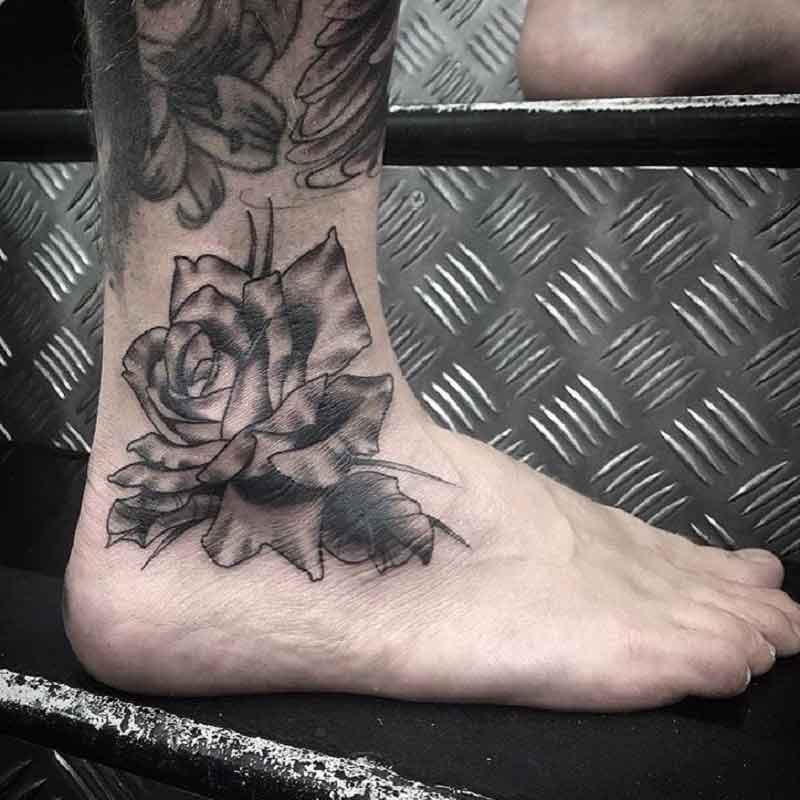 Black Rose Tattoo With Water Drops
94.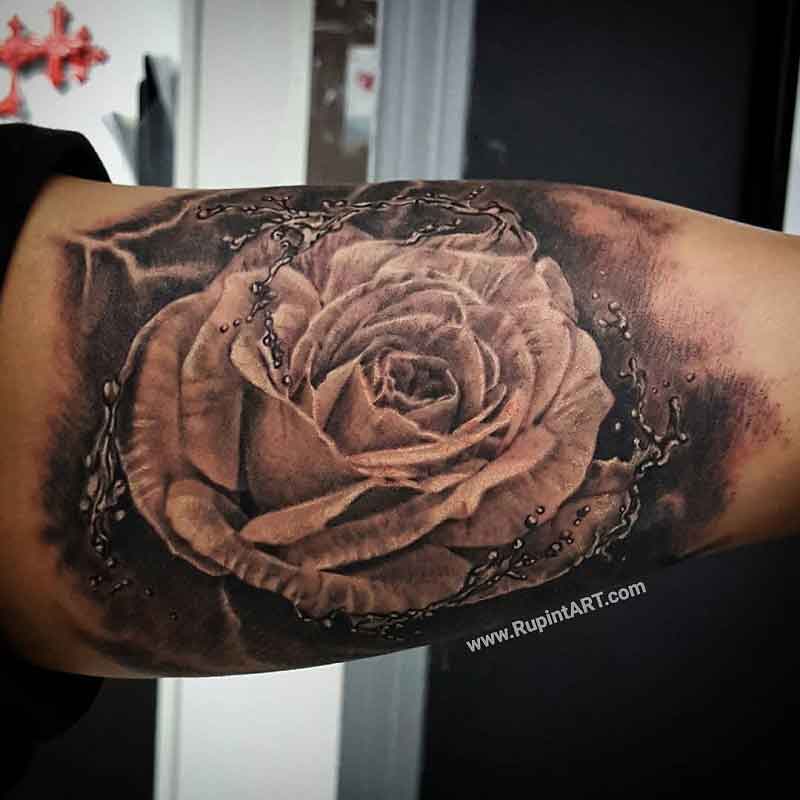 95.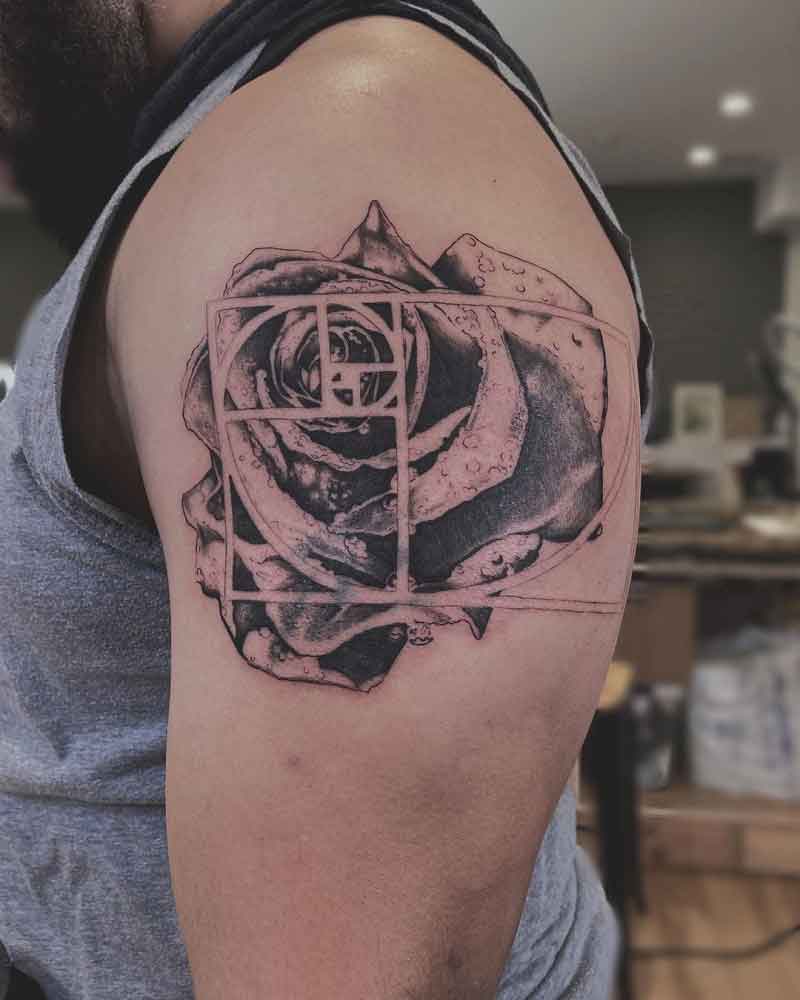 96.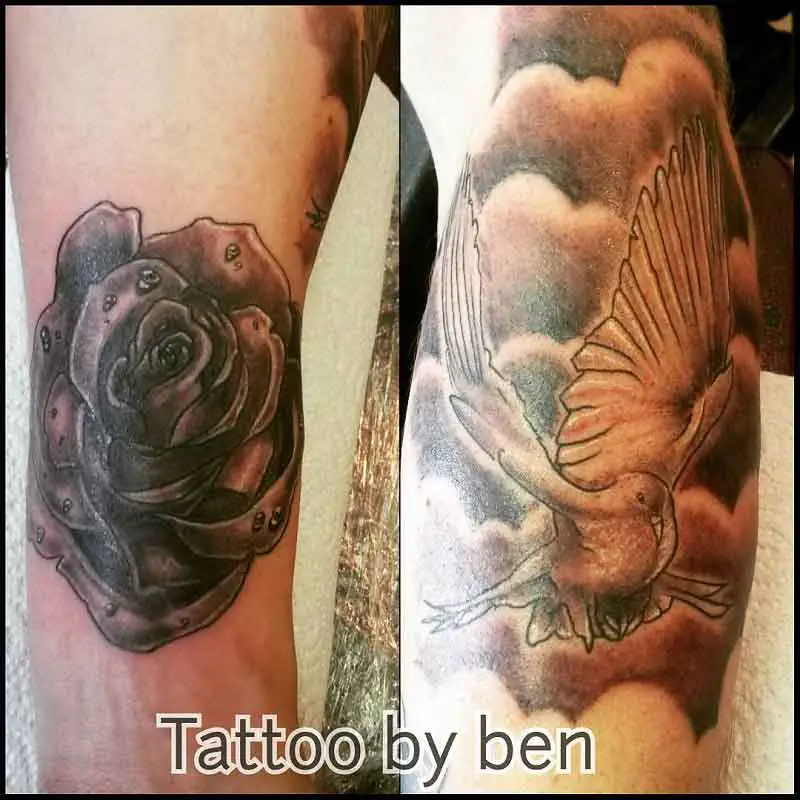 Conclusion
We hope these gorgeous black rose tattoos were able to spark some new ideas in your creative minds. If you have a skinny body you should stick to some of the slim designs and avoid anything with bold lines. Women who want to achieve a feminine look should opt for small tattoo designs or wrist designs. Finding an artist with prior experience is always recommended.