21 years ago, the first-ever Harry Potter movie came out and the rest is history. The film series has more than 1 billion viewers and is loved by people all over the world. Some people love them to the extent that they get Harry Potter tattoos to convey some meaningful messages or solely because they just look good in general.
Harry Potter Tattoos Designs and Ideas
We have gathered about 100 distinct Harry Potter tattoo designs for you to go through and rest assured, you'll fall in love with each and every one of them. If we're being completely honest with you, you'll probably get overwhelmed halfway through because of the vast amount cool tattoos that are available in this article. However, we also wouldn't want you to miss out on any of the good stuff. So buckle up and without further ado, let's begin!
Harry Potter Always Tattoo
Is your significant other a Harry Potter fan? Here are some cute tattoos taken from the Harry Potter film series to express your profound love for your loved ones:
1. Undying Love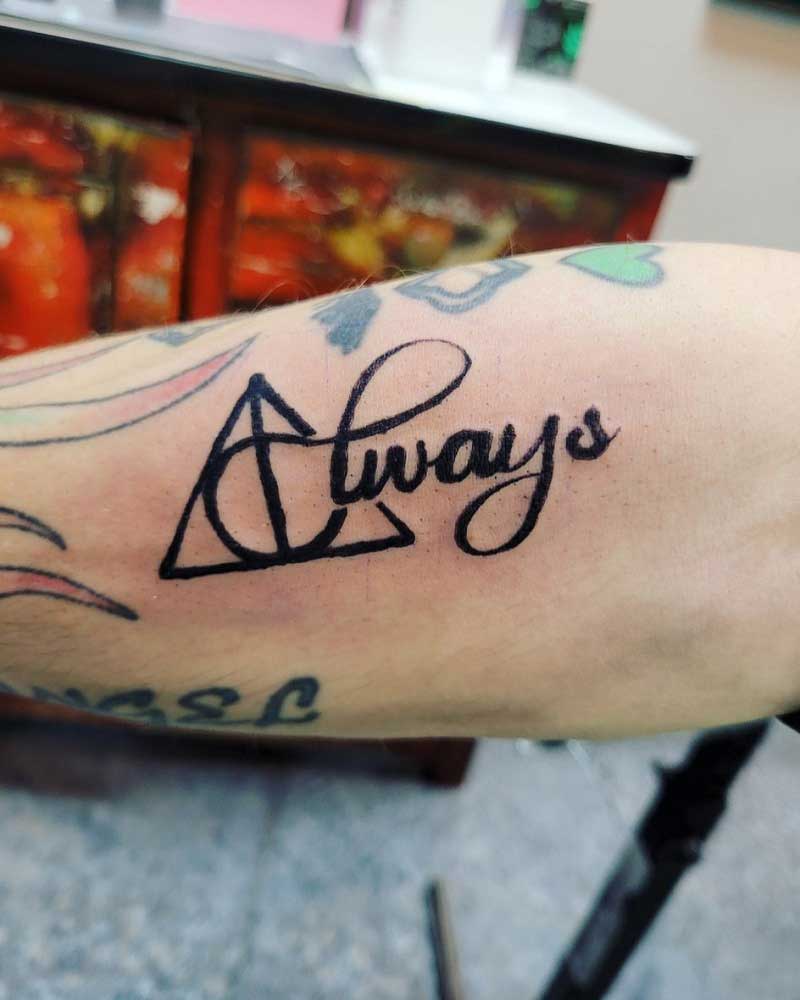 This elegant-looking tattoo taken from Harry Potter represents a person's never-ending love for their significant other. Visually, the design looks quite mesmerizing too.
2. Through Thick and Thin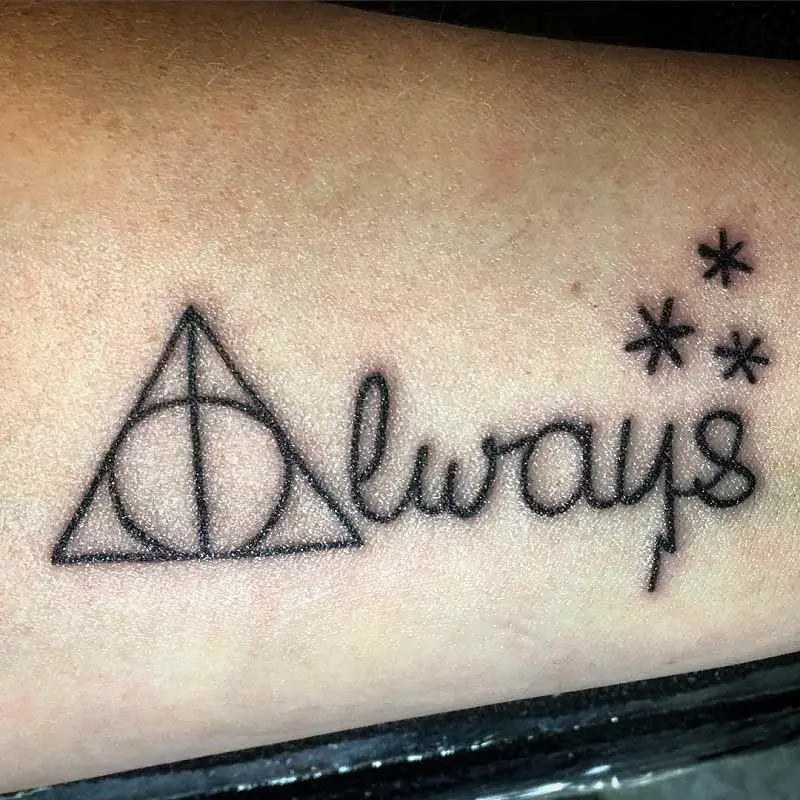 The tattoo design shown in the photo above symbolizes being there for a person no matter what and helping them fight their own battles. For a complex look, consider adding some stars to the tattoo.
3. Constant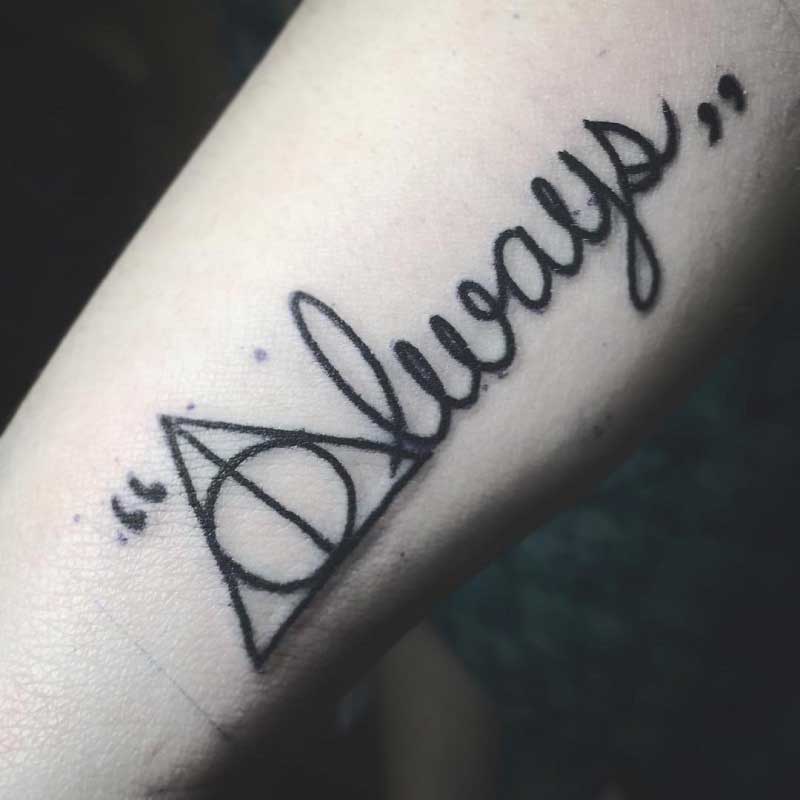 The tattoo shows the beauty and simplicity that lie in cursive fonts. If you are searching for a Harry Potter tattoo that is both simple and stunning at the same time, you're looking right at it.
Harry Potter Dark Mark Tattoo
These tattoos are the symbol of a fictitious character called Lord Voldemort of the HP film series. The following tattoo designs are a sign of evil and they also represent the dark side of people:
4. Meet Your Maker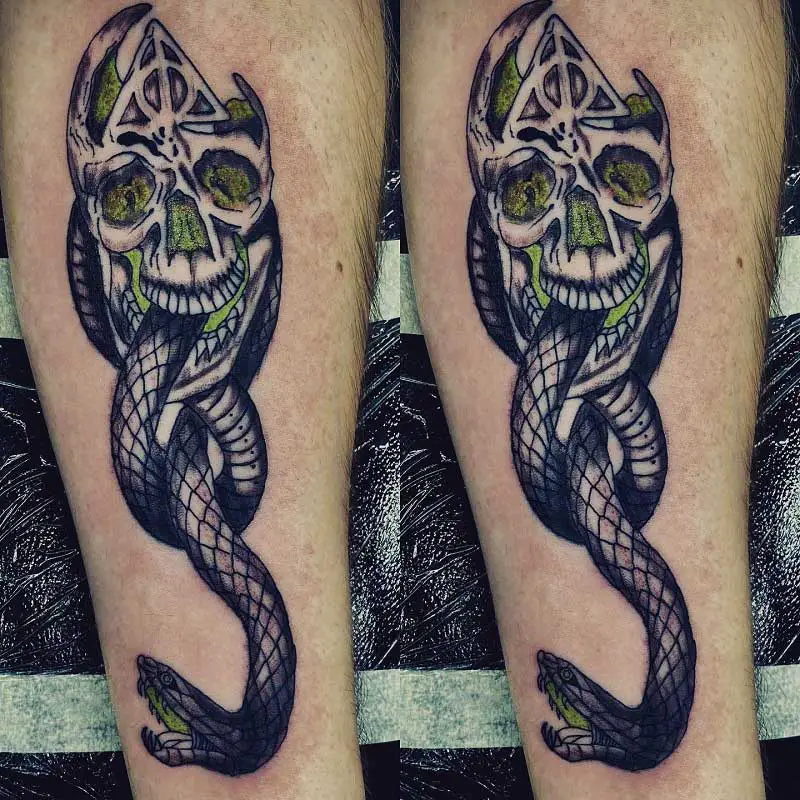 The combination of a snake and skull tattoo is not something you see often but it does look quite cool and stylish. The use of the color green makes the tattoo look even better.
5. Grim Reaper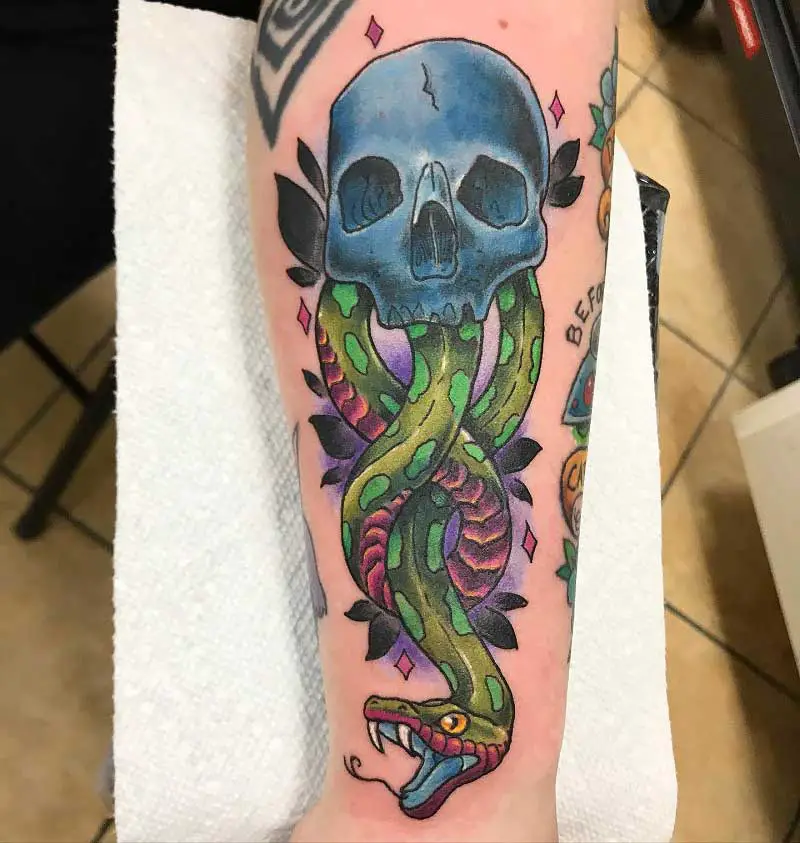 People who are not big fans of the idea of simplicity can get dark mark tattoo designs that consist of multiple colors, which gives the tattoo a vibrant look.
6. Immortality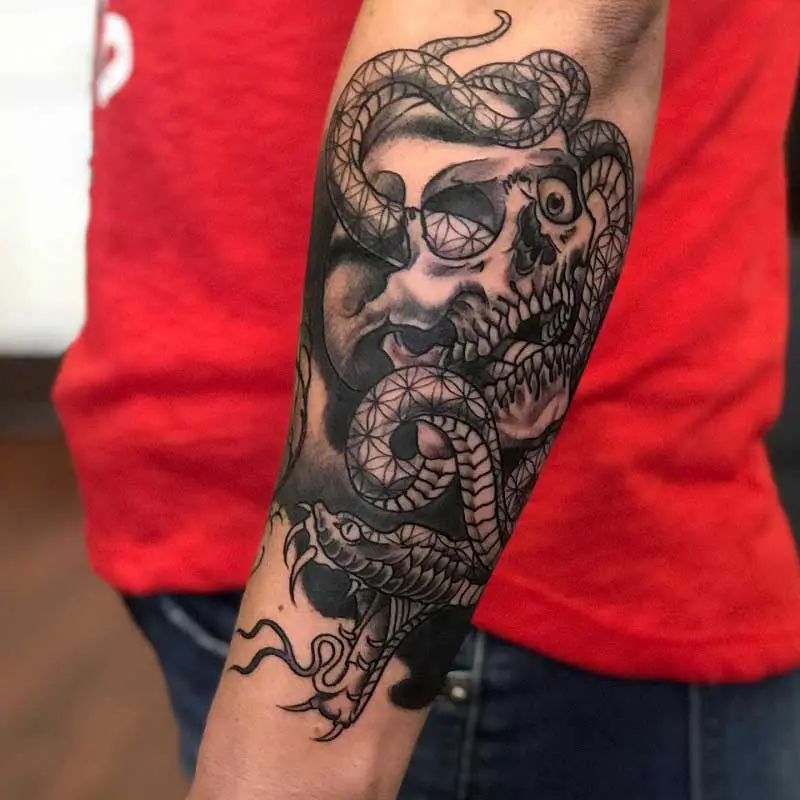 This Harry Potter stands for immortality. It doesn't only mean living forever. The tattoo can also refer to an individual who wishes to be so famous that they'll be remembered for a very long time, even after their death.
The following tattoo designs have profound and powerful meanings attached to these tattoos. In terms of visuals, the tattoos look quite simple too which brings out the elegance of these designs.
7. Invincibility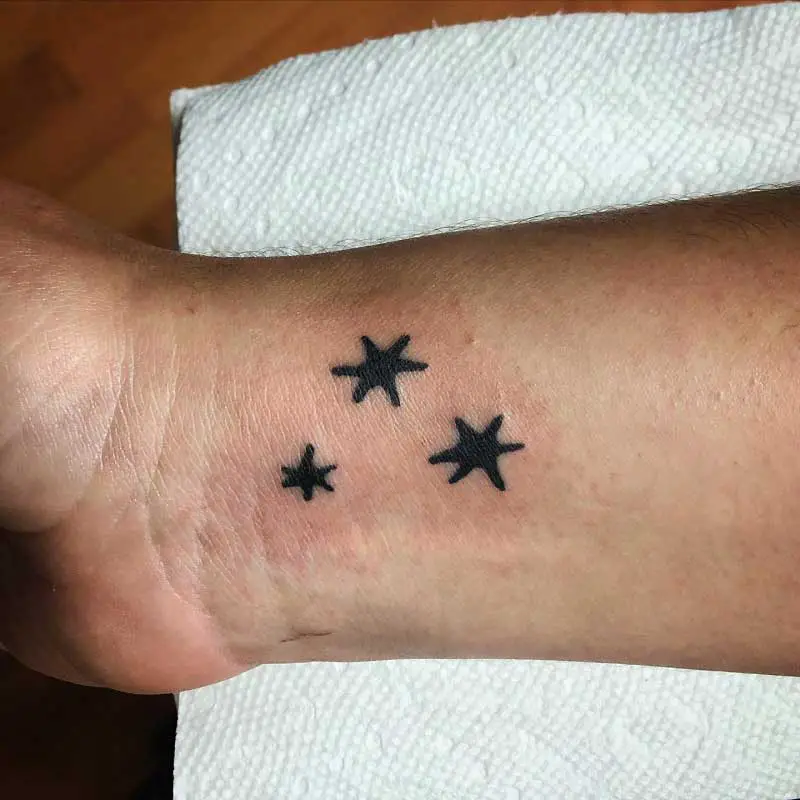 The term refers to the quality or state of being way too powerful to be overcome or overthrown and so does the design. A person possessing this quality never backs down from any sort of challenge.
8. Resurrection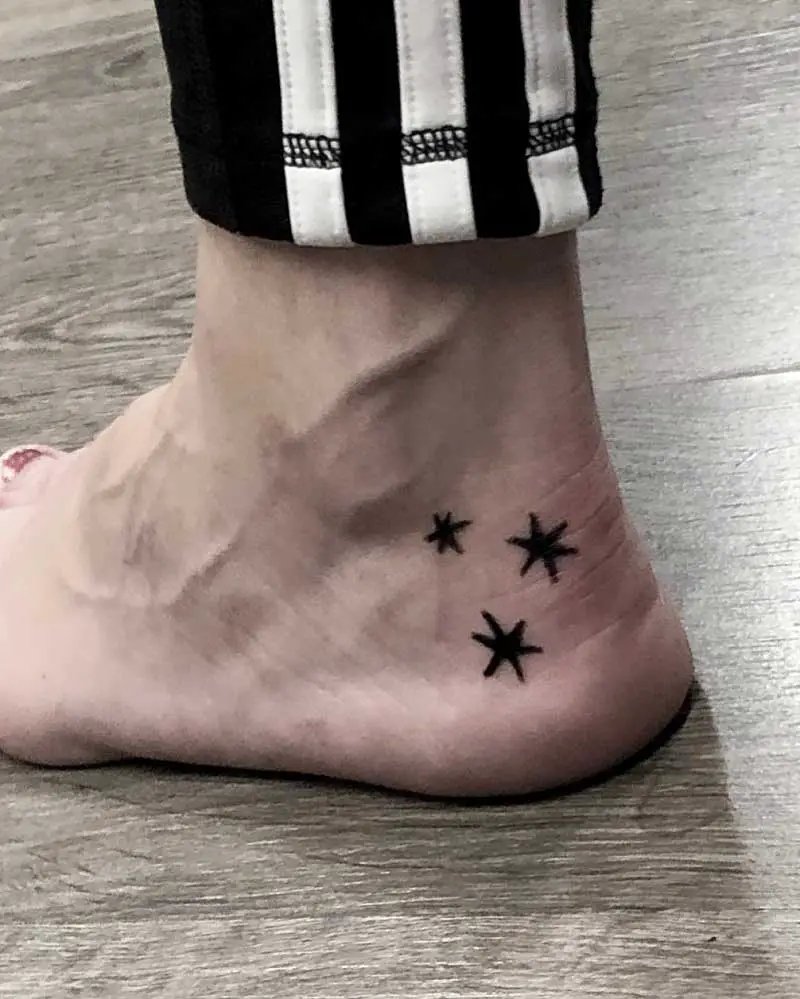 Harry Potter star tattoos can also look super mesmerizing on the ankle. It may not look like much work but the bold strokes used here can easily grab people's attention.
9. Shining Light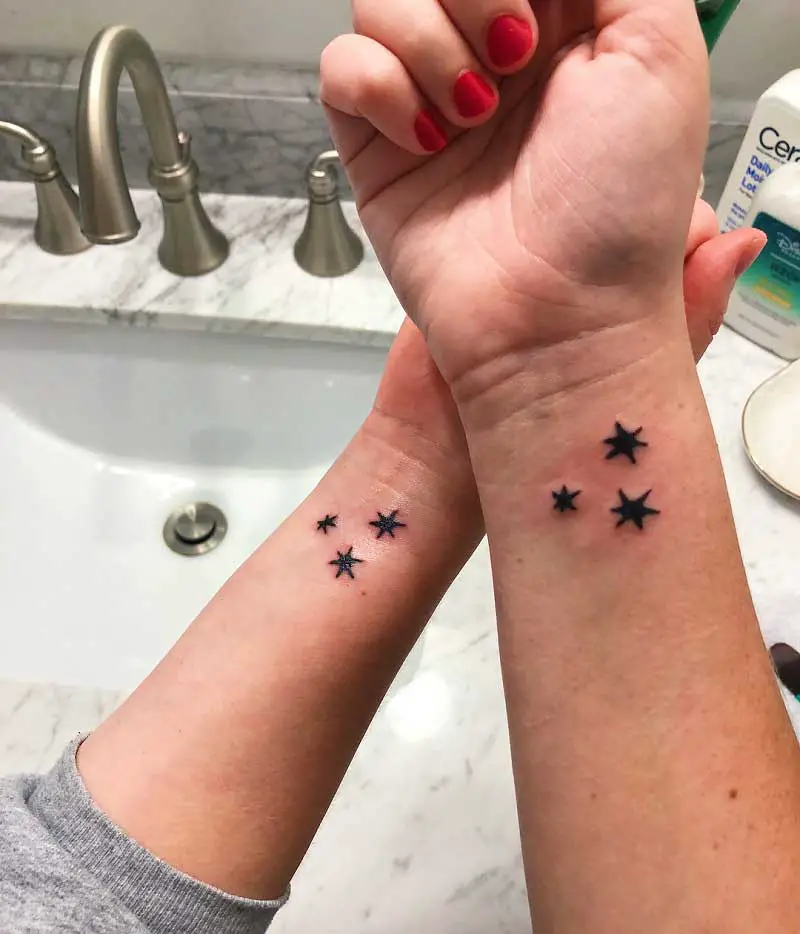 These tattoos can also look really good on women's wrists. The stars taken from Harry Potter can have multiple meanings but typically, they stand for hope, guidance, destiny, and ambition.
Harry Potter Death Eater Tattoo
The meaning behind these tattoo designs is mostly dark. Yet, some people seem to love these tattoos solely because they just look good and they can walk around confidently wearing these tattoos.
10. Instant Kill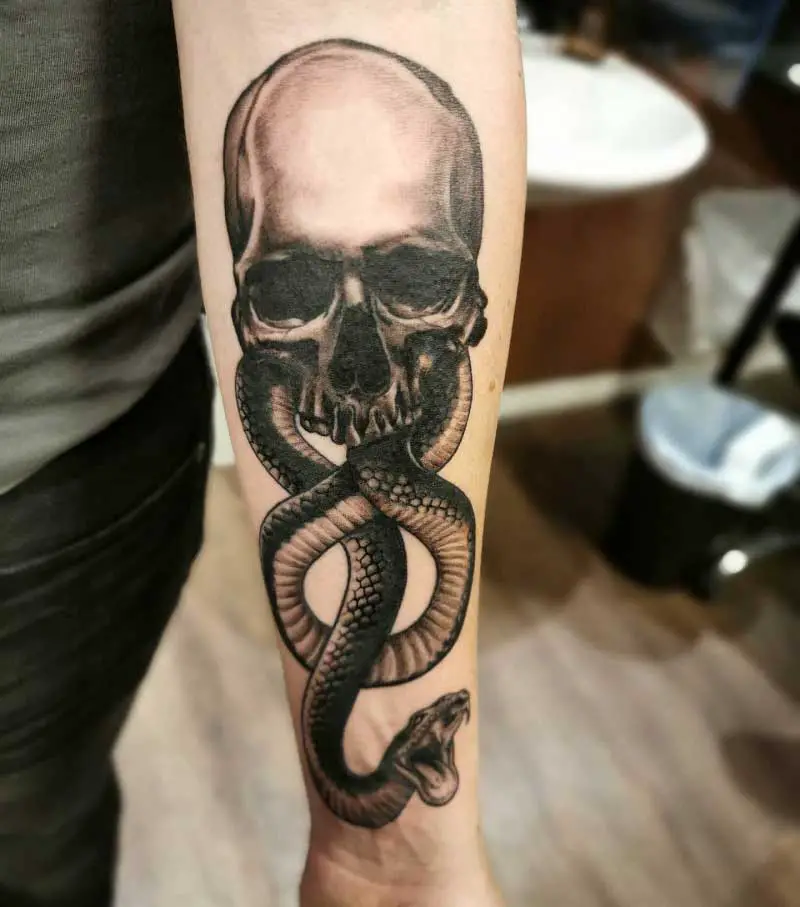 In the western world, the combination of the skull and snake stands for both the spiritual and physical destruction of a person. You can use the appropriate amount of details to make the tattoo look realistic.
11. No Way Out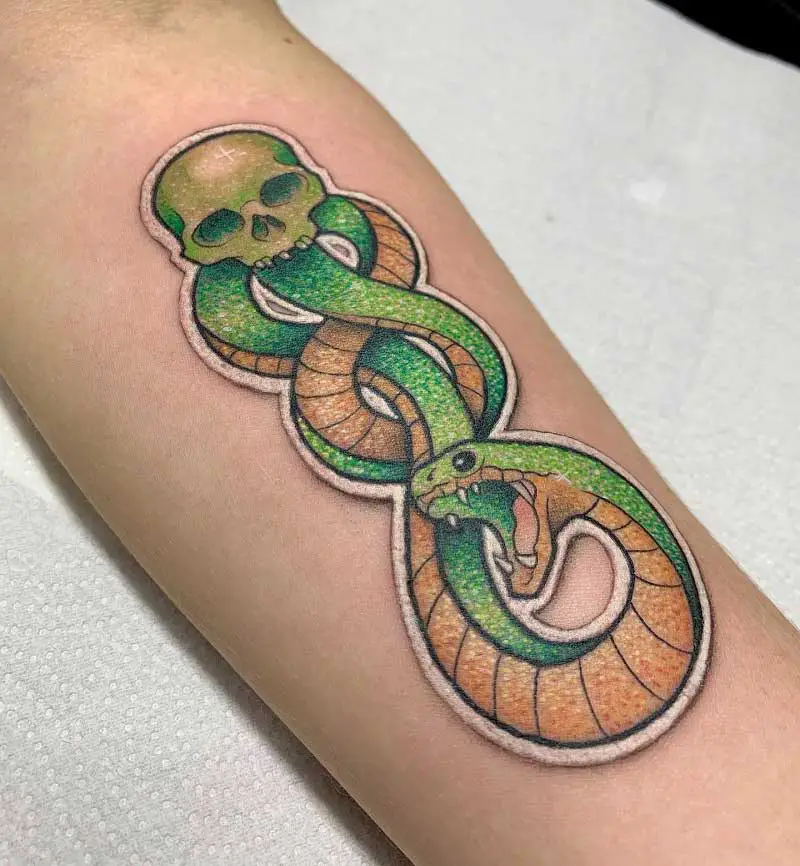 This Harry Potter tattoo portrays the art of using colors as well as using the ideal combination of colors. One can also add a white border around the tattoo for more richness.
12. Decay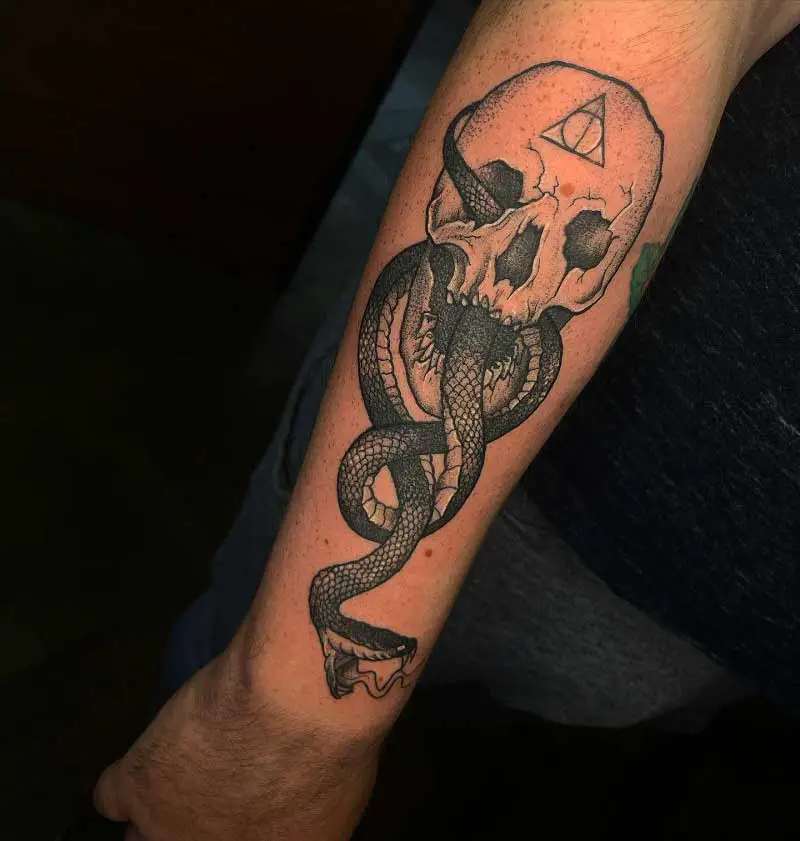 The tattoo has a double meaning in one. It can represent decay and death. In other words, the tattoo symbolizes passing through this world and moving on to the next journey.
Harry Potter Sleeve Tattoo
Sleeve tattoos go from your wrist all the way up to your shoulder and they are an easy way to show off or flaunt your tattoos. Here are some unique sleeve tattoos taken from the Harry Potter series:
13. The Dark Side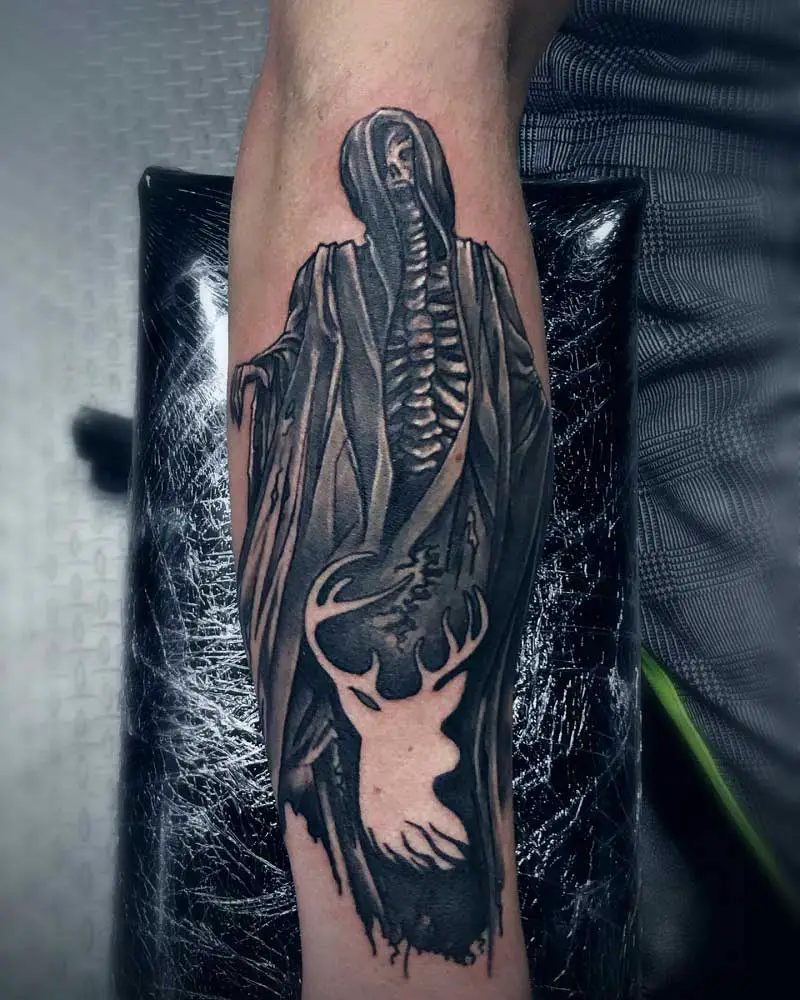 The dark side can refer to the part of an individual that lies completely hidden in the shadows of their personality. These are actually qualities people don't really like to reveal to others.
14. Companionship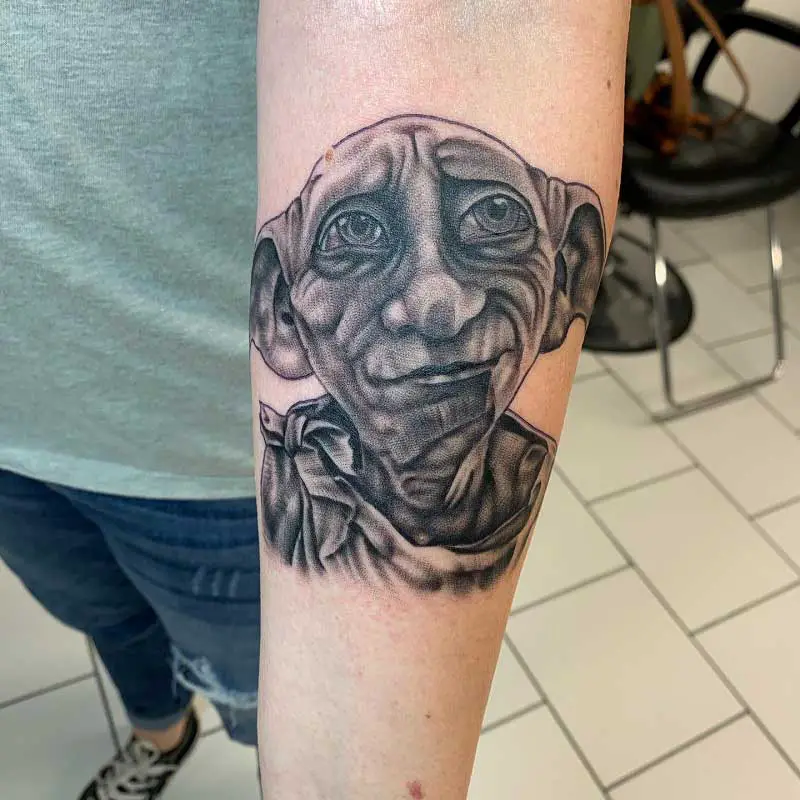 This tattoo, taken from the Harry Potter series, stands for companionship. Dobby's (the character shown in the design) love and appreciation of Harry Potter symbolizes true friendship.
15. Rage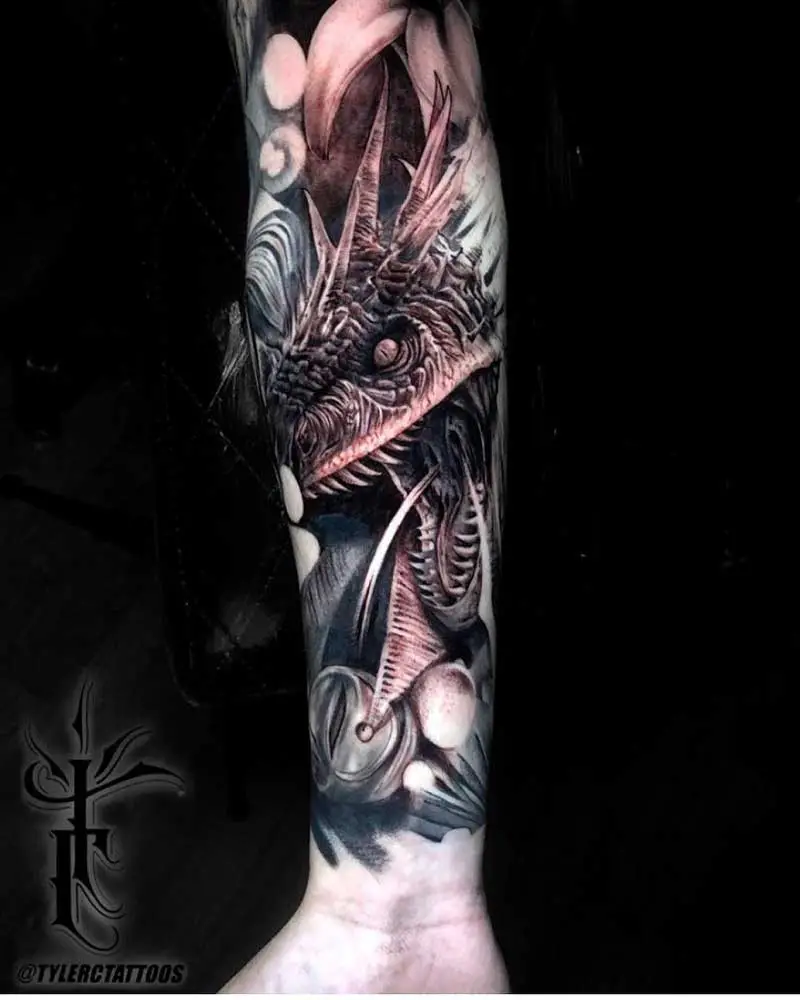 Looking for a tattoo design that is both mind-blowingly amazing and also has a powerful meaning behind it? You're looking right at it! The perfect amount of detail used in this design makes it look lively.
Harry Potter Wand Tattoo
Harry Potter Wand tattoo designs are fan-favorite and they are a great way for making a clear reference to the film series. Visually, these tattoos look striking as well so why not give them a try?
16. Lumos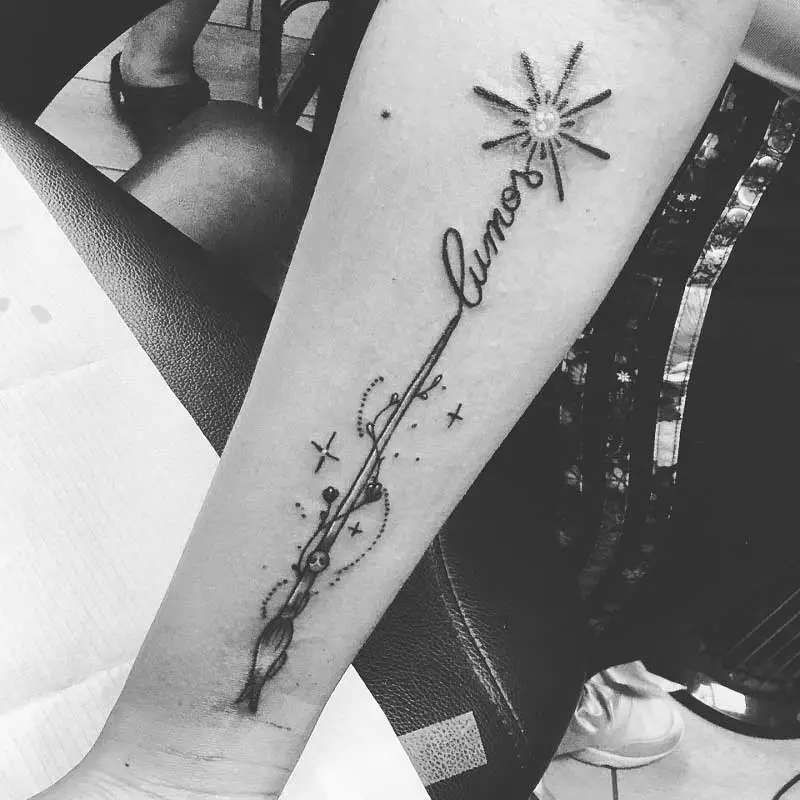 The term "lumos" means "to have light". This tattoo can remind the bearer that he/she has the ability to make things brighter and better in their life.
17. Indomitable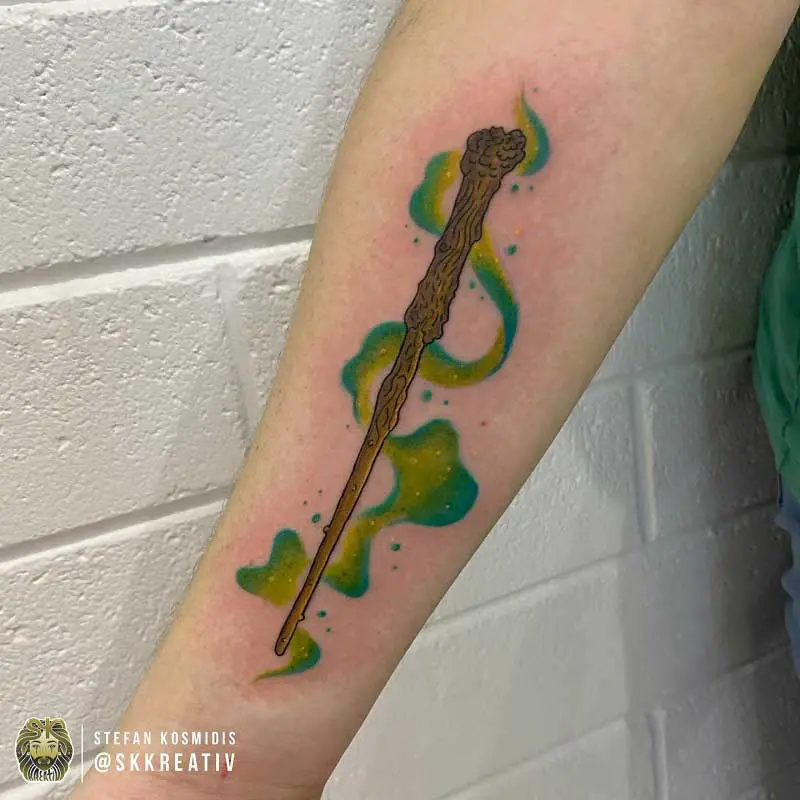 If you're looking for colorful wand tattoos that have a Harry Potter reference, this is probably the most ideal option. You can use colors as per your choice to suit the design on your hand.
18. Awakened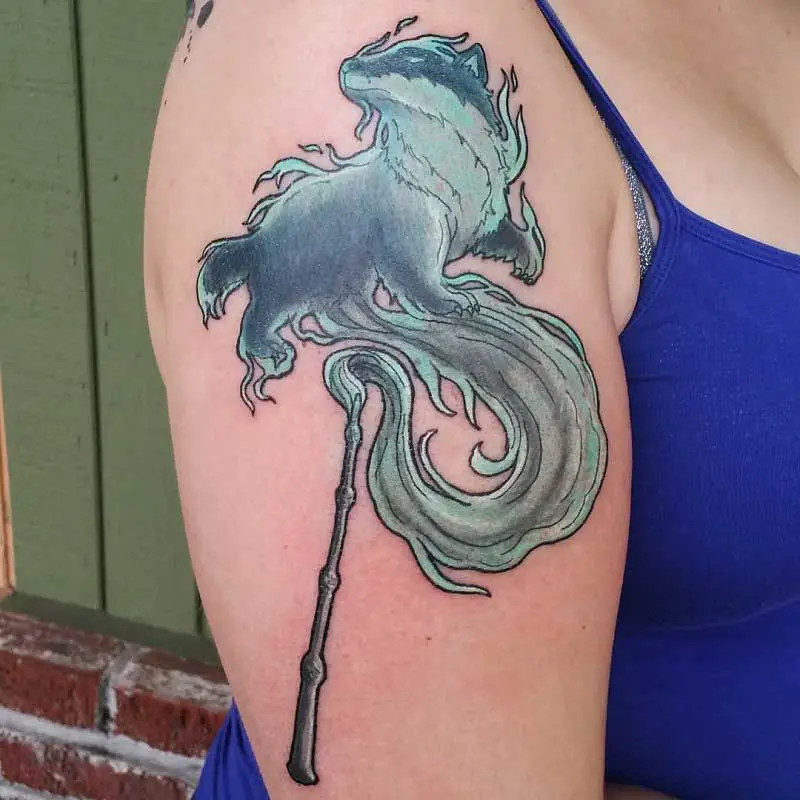 Again, you could use a different color here and add the appropriate amount of details to the tattoo design to make it look lively and realistic. If done right, the tattoo can look incredibly stylish.
Minimalist Harry Potter Tattoo
Typically, minimalist tattoo designs are both clean and simple. They are often created by using lines and limited shading. Here are some Harry Potter tattoos that look fabulous in minimalist form.
19.  Deathly Hallows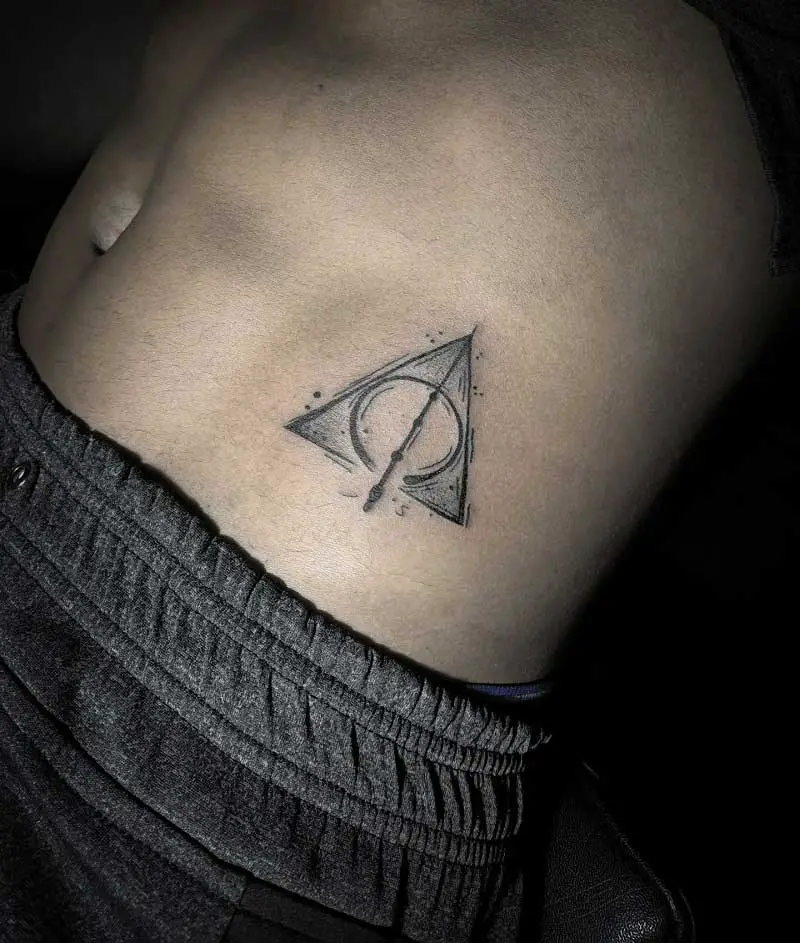 This tattoo concept has been derived from the Harry Potter and the Deathly Hollows film. The symbol in this tattoo is basically a triangle, circle, and line combined.
20. Simplicity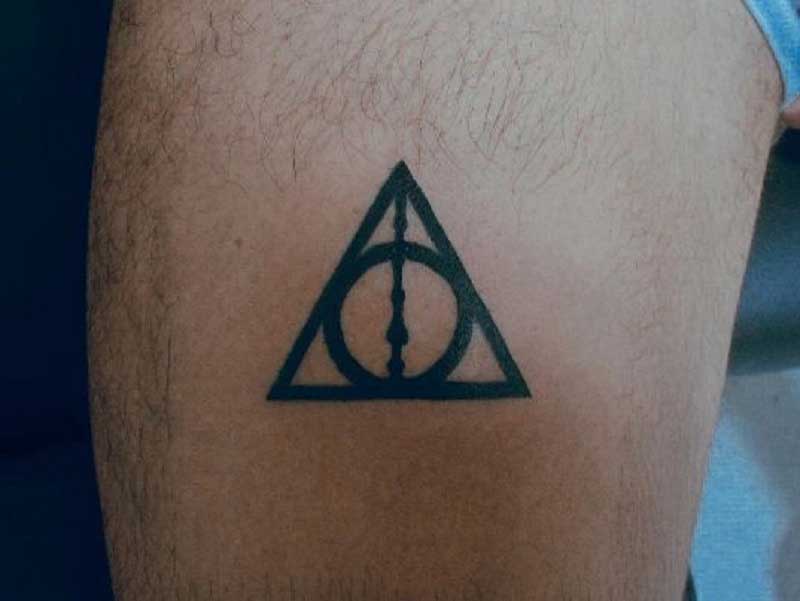 The Harry Potter tattoo design shown on the man's thigh is probably the most simple-looking tattoo in this whole article. It consists of a circle inscribed in a triangle that is divided into two by a line in the middle.
21. Survivor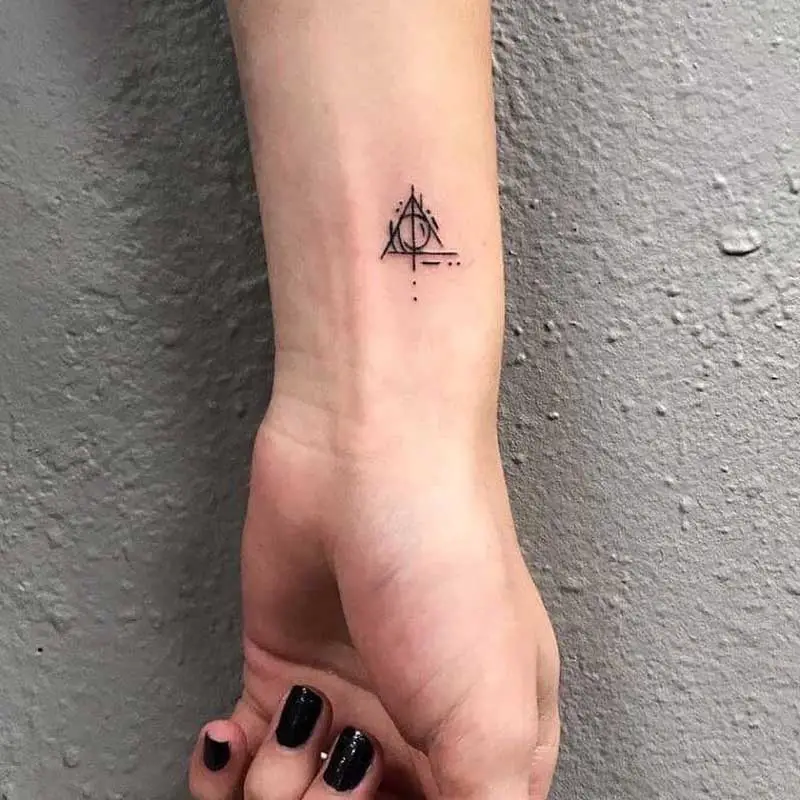 The tattoo above indicates that a person has lived and survived through the tribulations of their life. In other words, it refers to a warrior who has faced many dangers and is still going strong.
Harry Potter Deathly Hallows Tattoo
These tattoos consist of 3 basic geometrical shapes: a triangle, a circle, and a line all combined into one. There are many variations available for this particular tattoo and we'll walk you through all of them:
22. Monochrome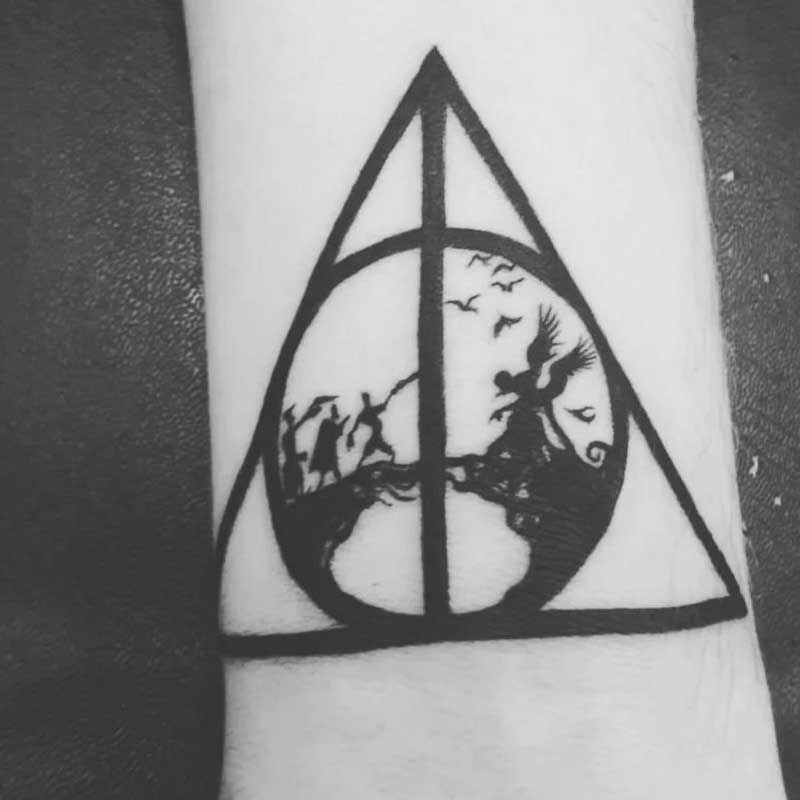 You can get extra creative with these tattoos by adding two different design elements on both sides of the circle. To make the tattoo more noticeable, use bold strokes and outlines.
23. Linework Magic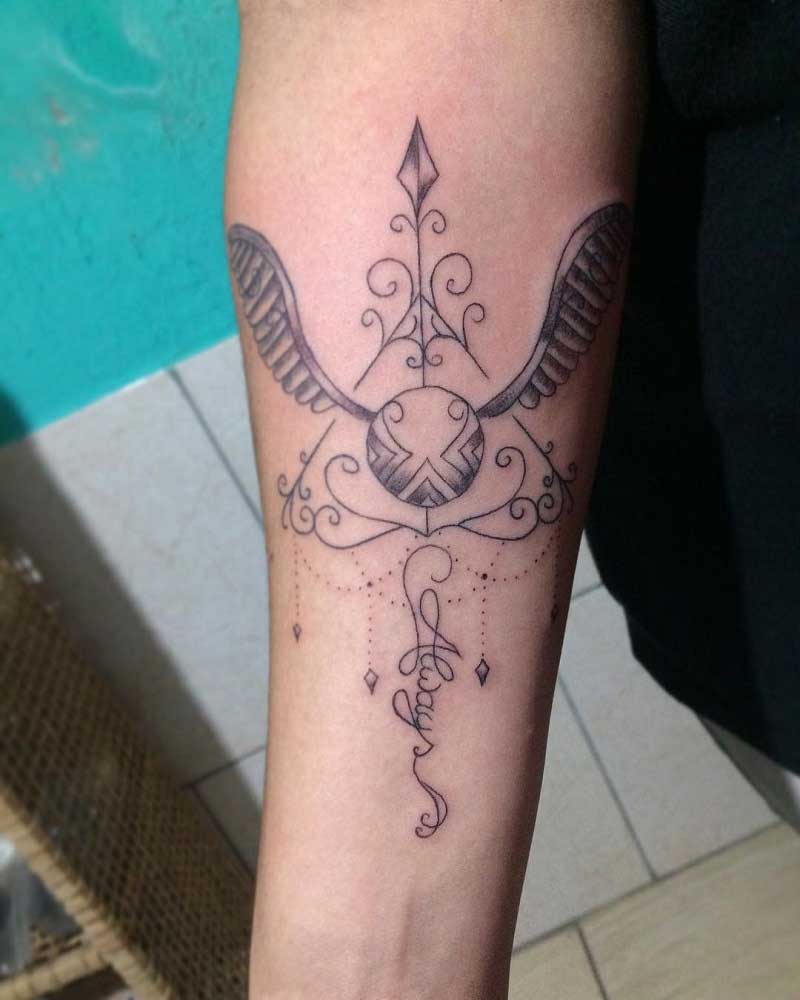 Some Harry Potter tattoos look wonderful in linework and dotwork style and this is one of them. The artist did a tremendous job by incorporating this style into the design.
24. Contrast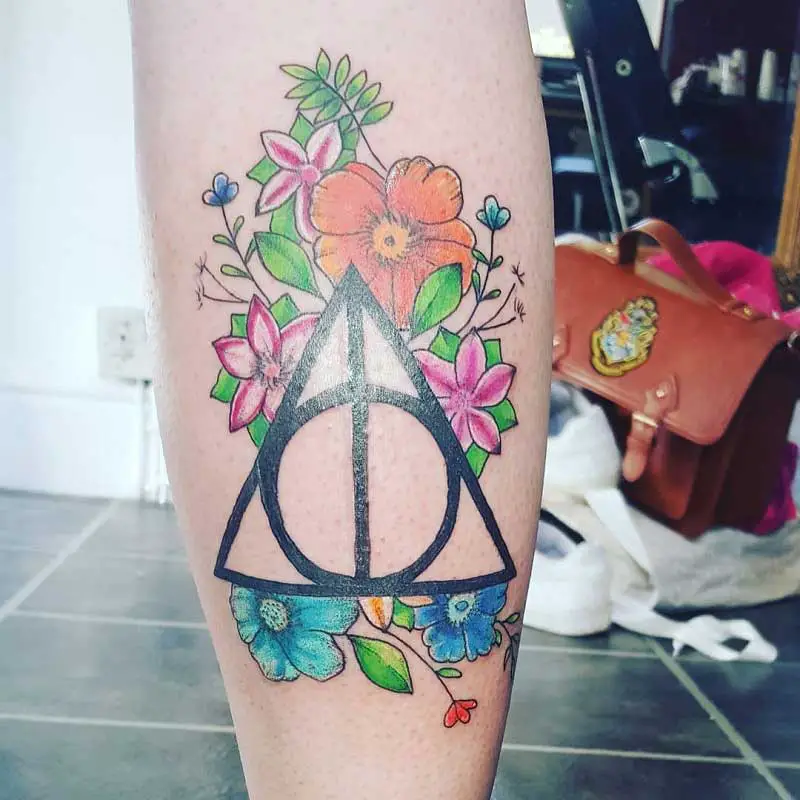 To add more richness to the design, you can add more elements such as flowers to bring more complexity to the tattoo. You can also throw in some colors for more vibrancy.
The tattoos you will find in this section are all taken from the film "Harry Potter and the Order of the Phoenix". There are some powerful meanings behind these designs and visually, they look mesmerizing.
25. Rise From The Ashes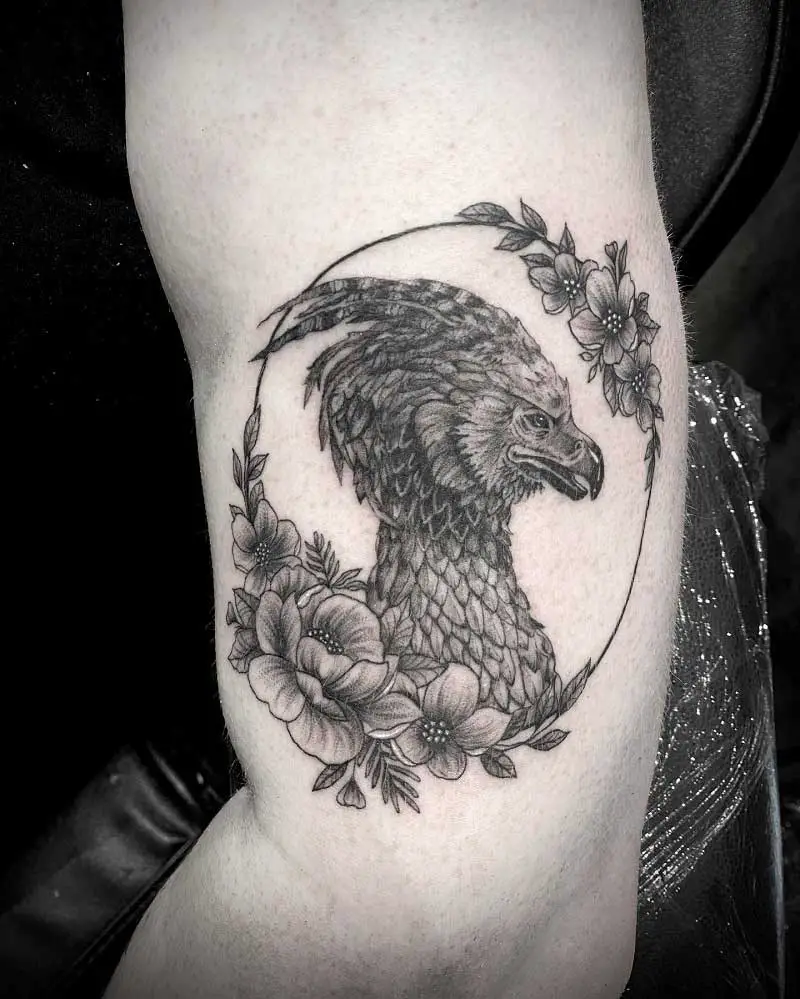 In mythology, a phoenix symbolizes rebirth. This tattoo from the Harry Potter film has pretty much the same meaning. The wings of the phoenix also give the design a stylish look.
26.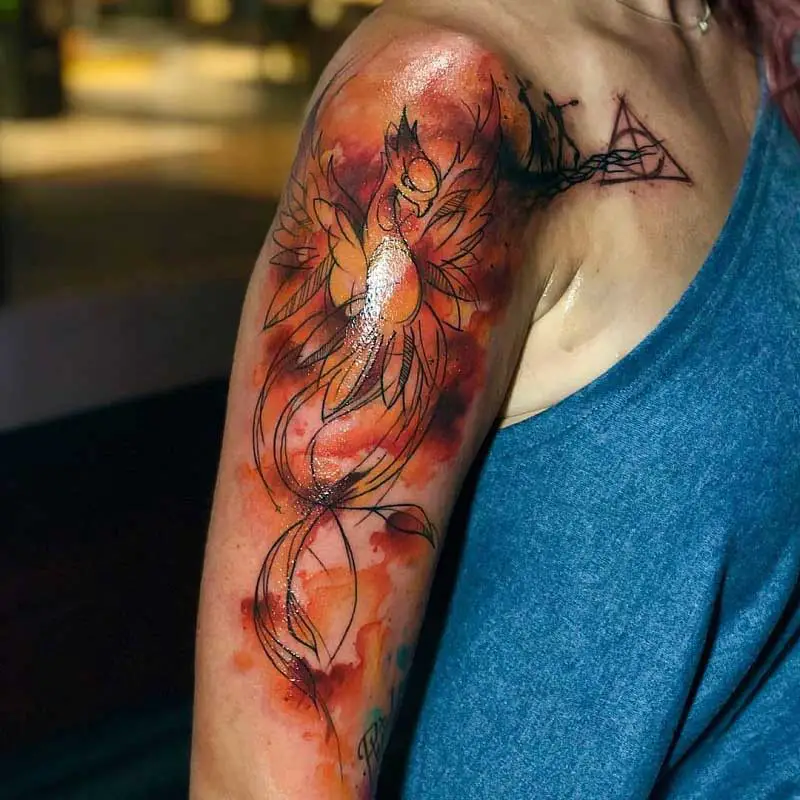 27.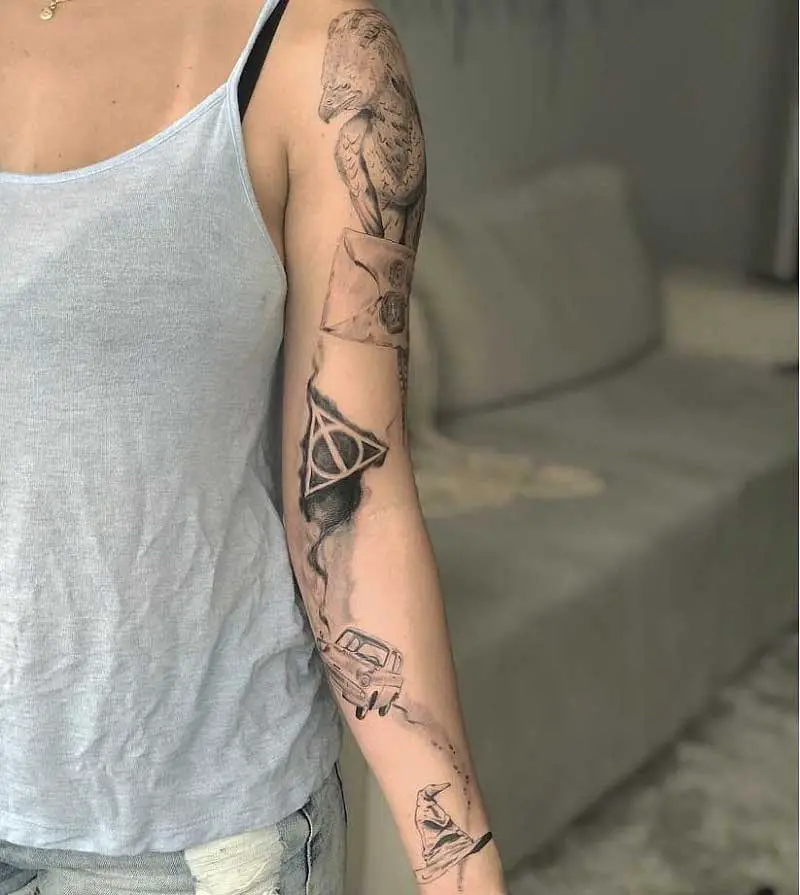 Harry Potter Glasses Tattoo
28.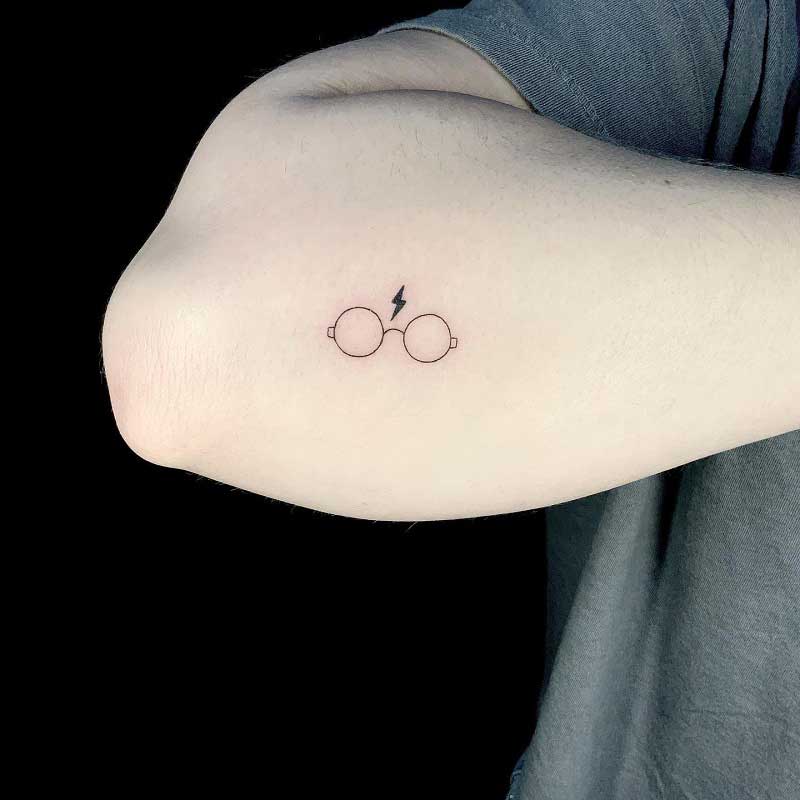 29.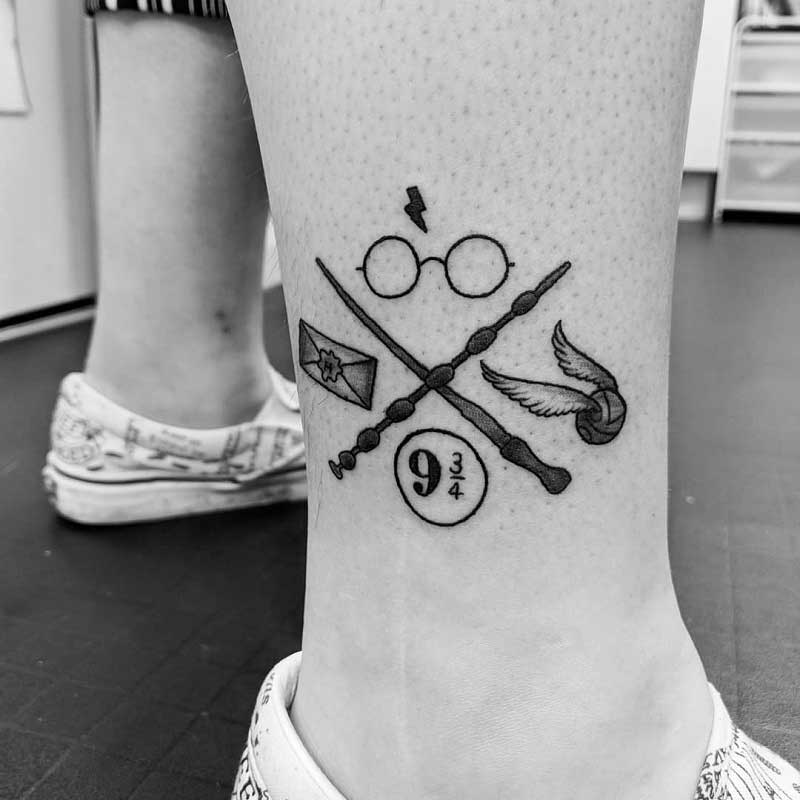 30.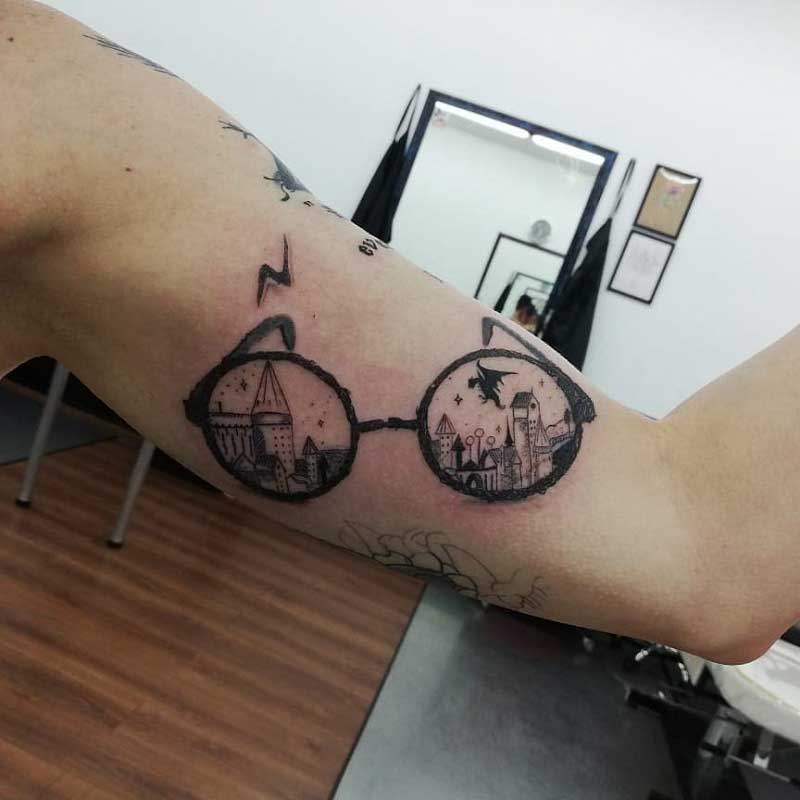 Harry Potter Owl Tattoo
31.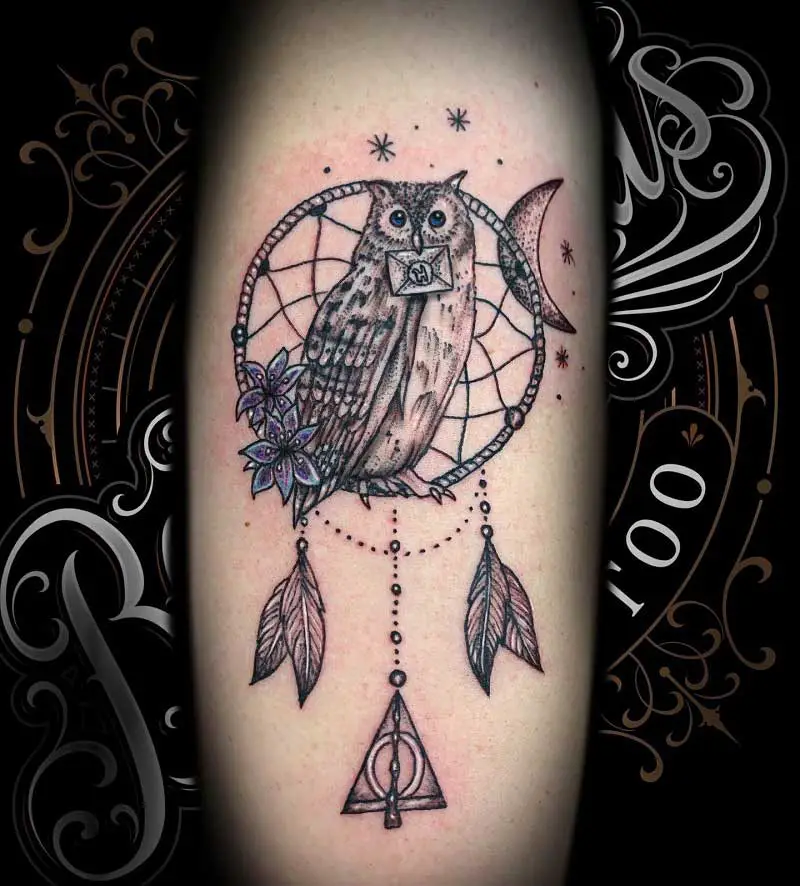 32.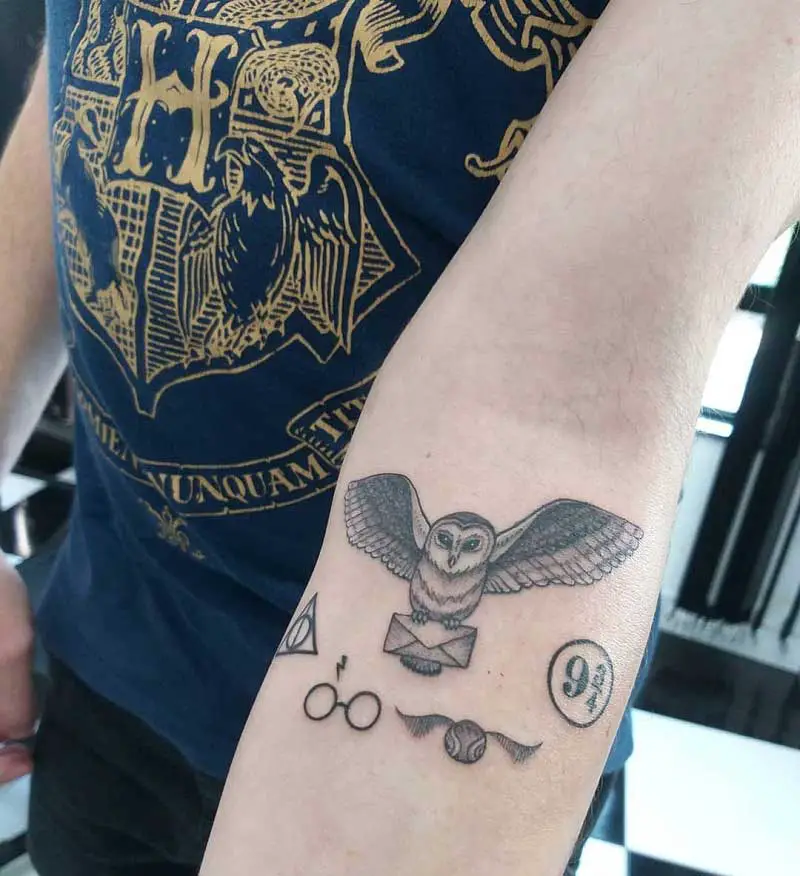 33.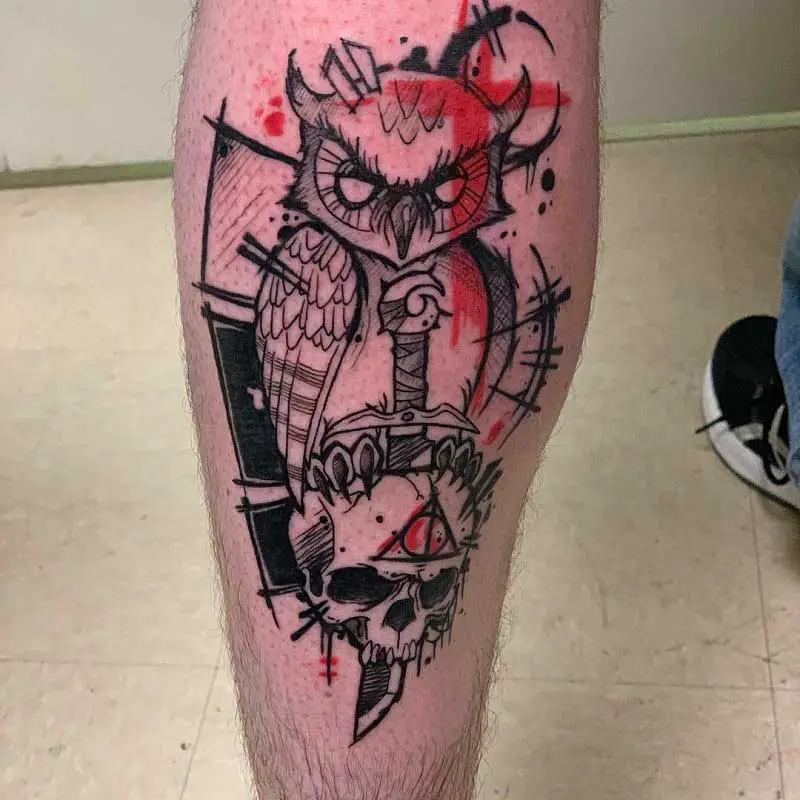 Harry Potter Flash Tattoo
34.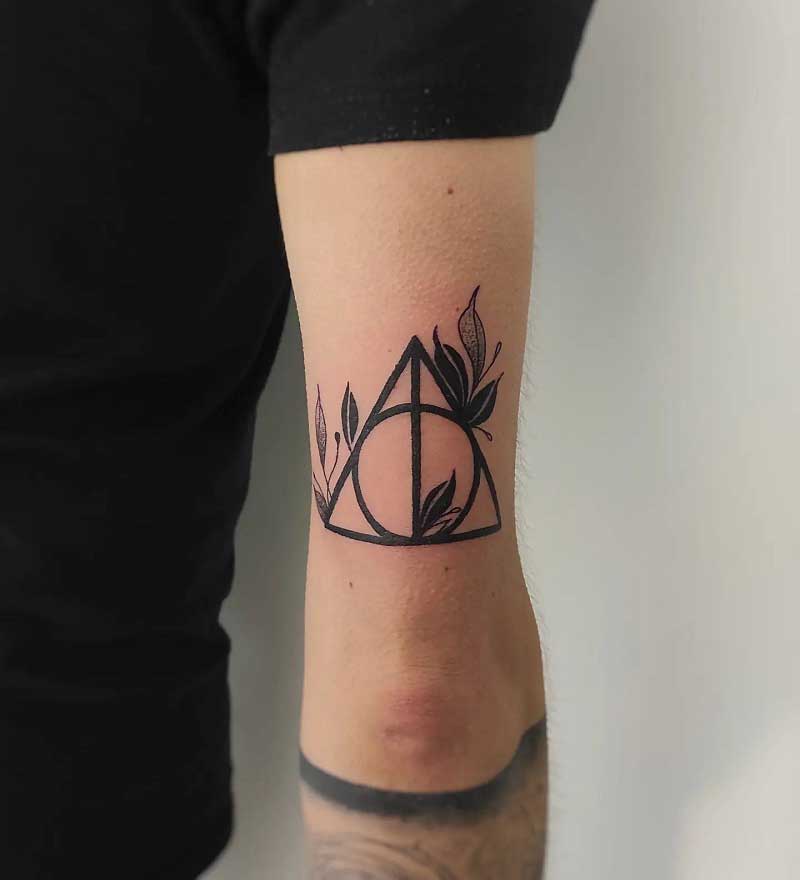 35.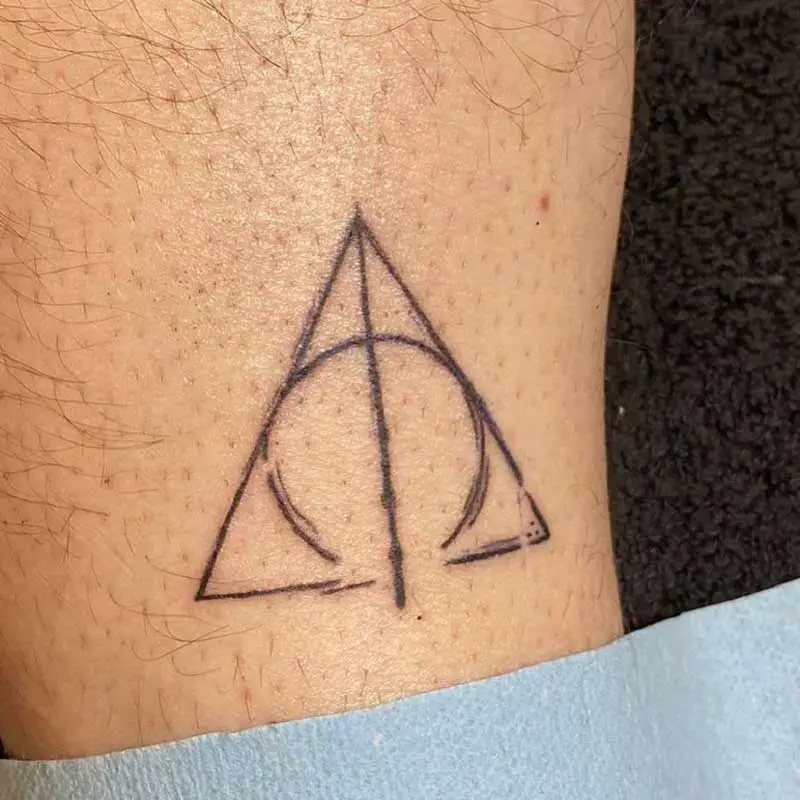 36.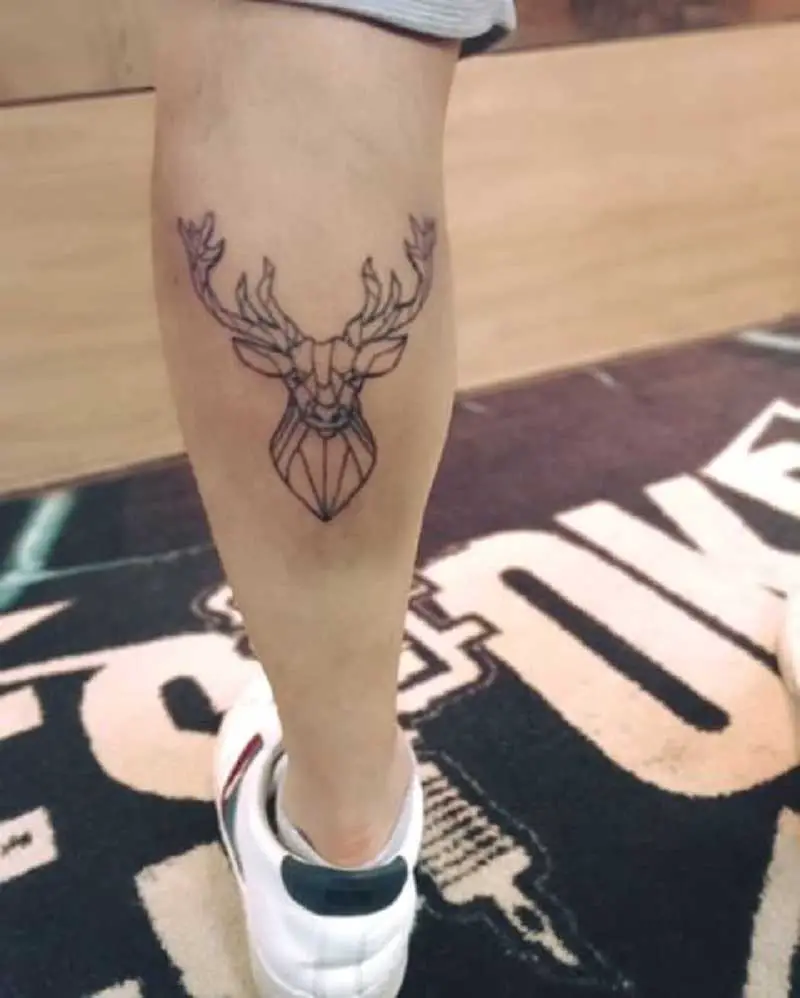 Subtle Harry Potter Tattoos
37.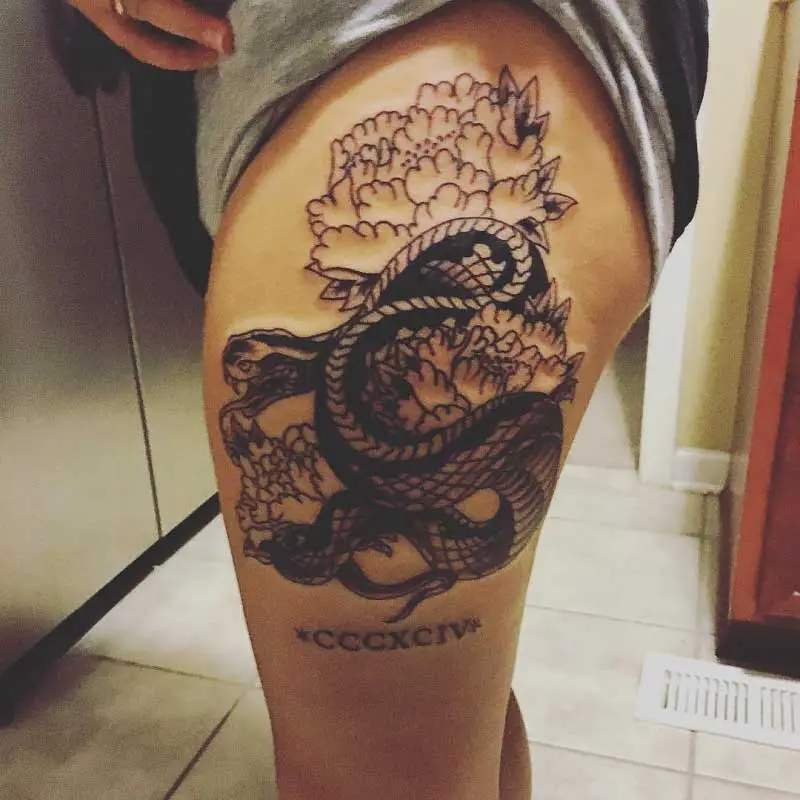 38.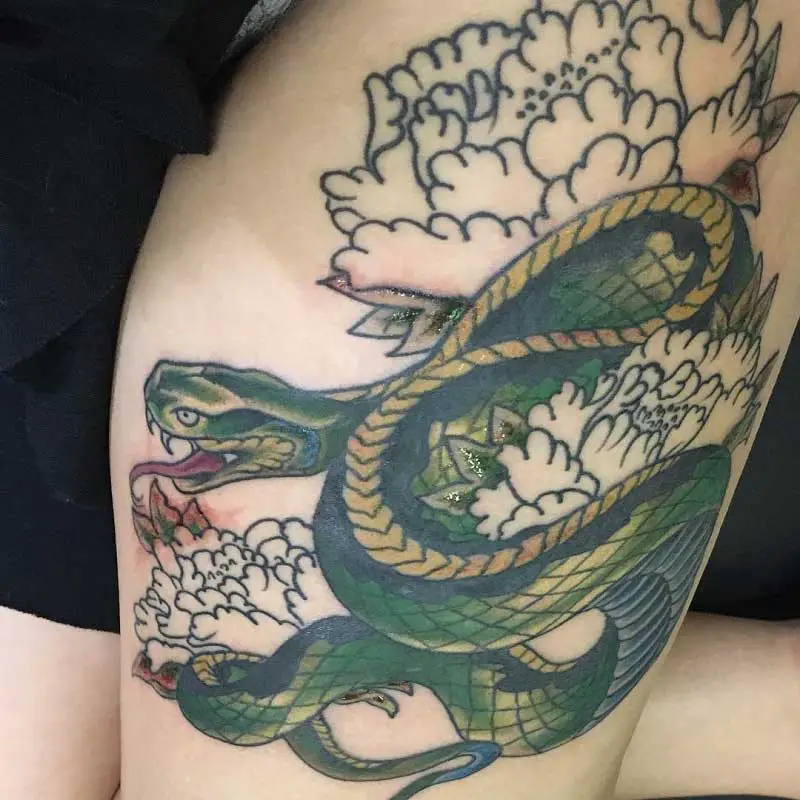 39.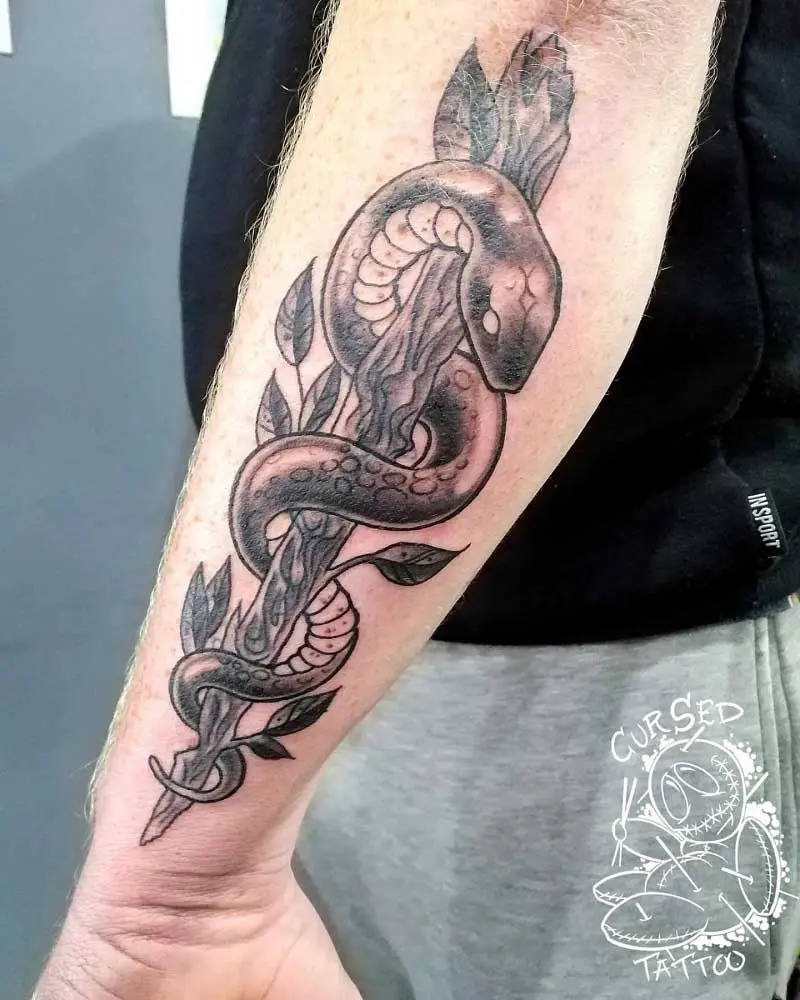 Harry Potter Dragon Tattoo
40.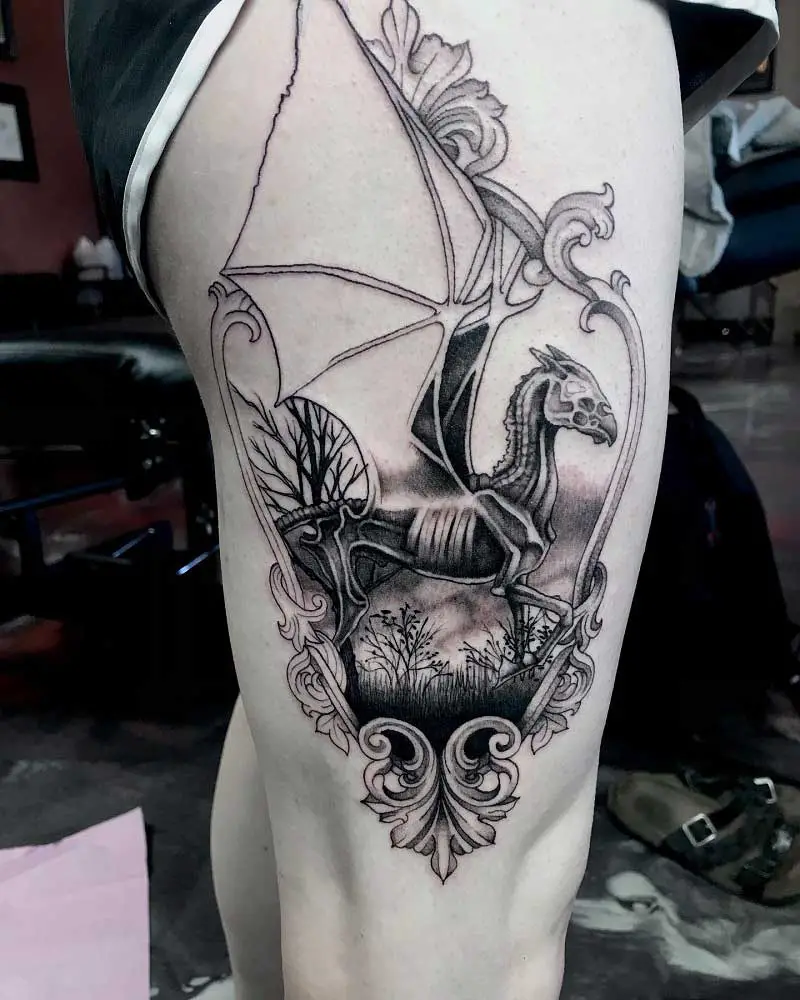 41.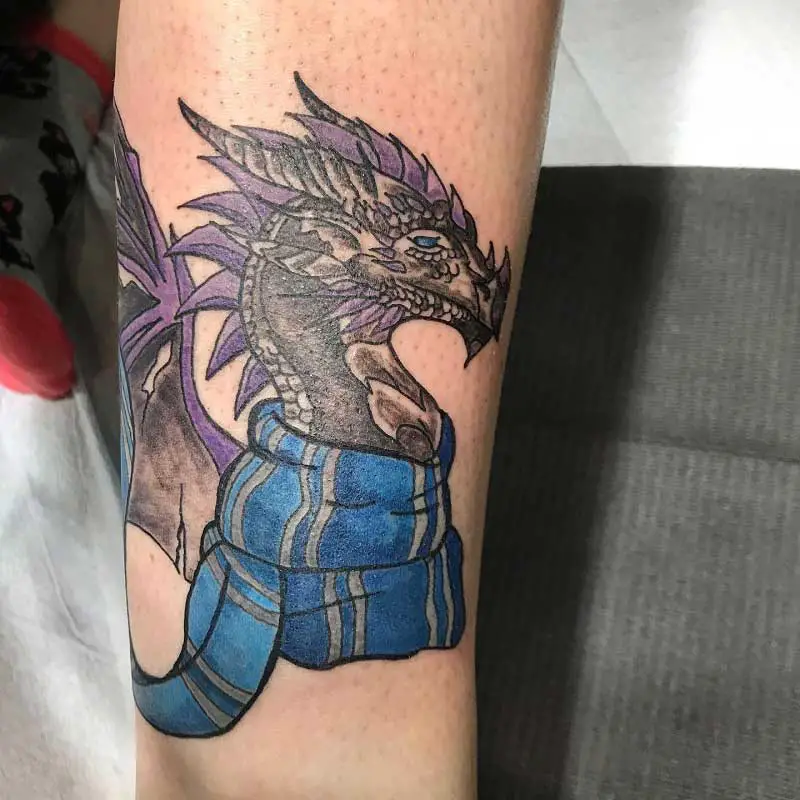 42.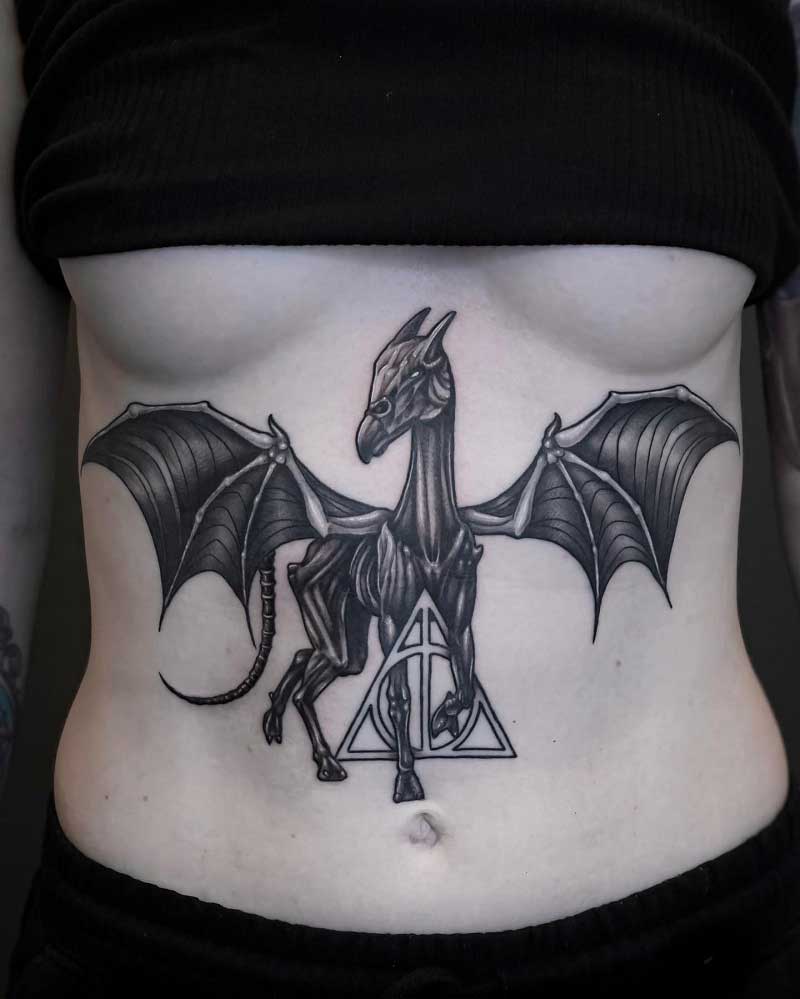 Harry Potter Hand Tattoo
43.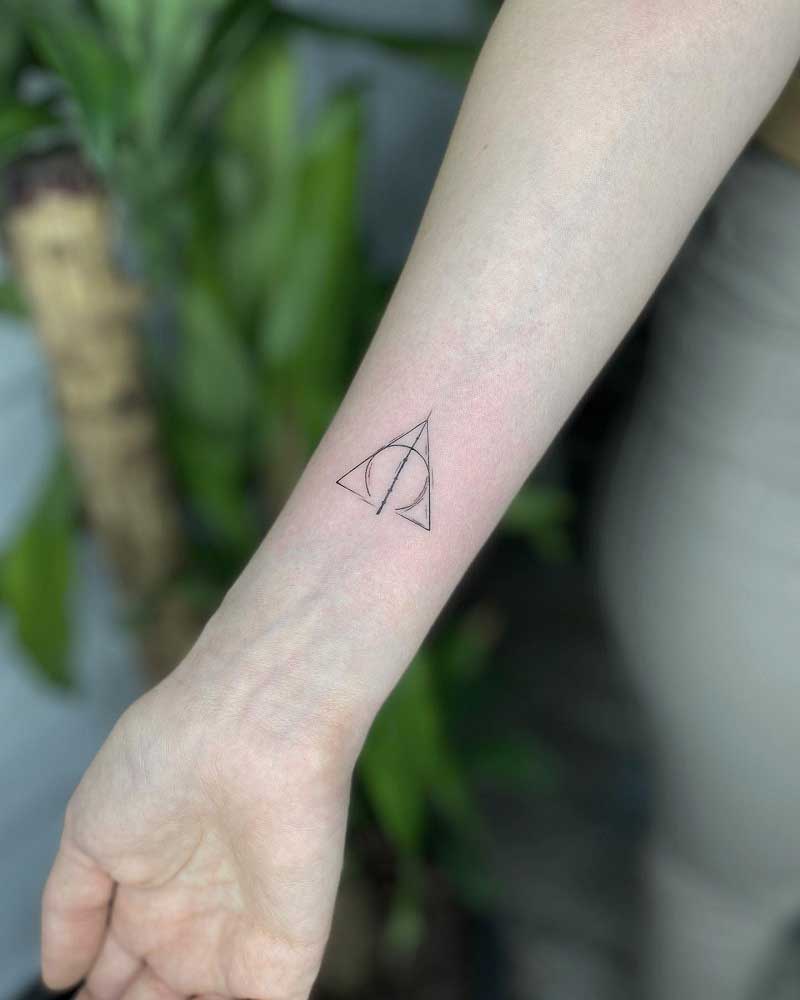 44.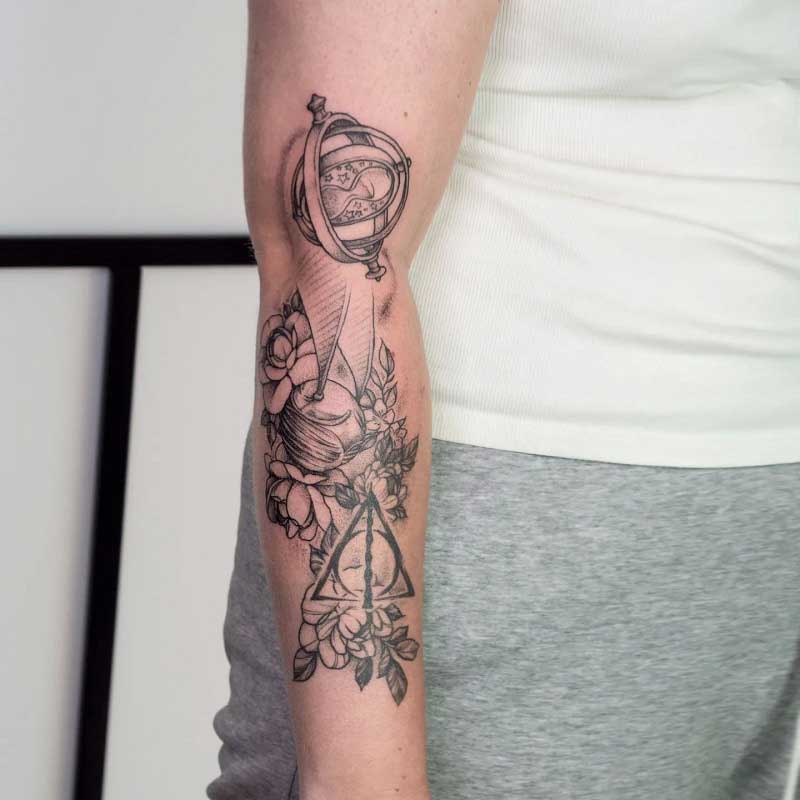 45.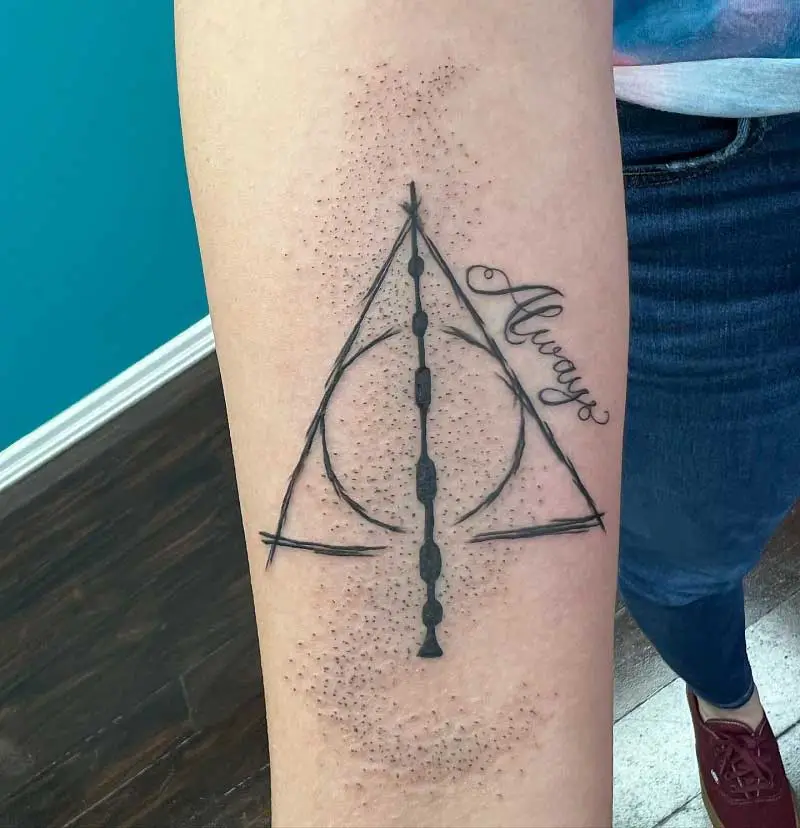 Harry Potter Patronus Tattoo
46.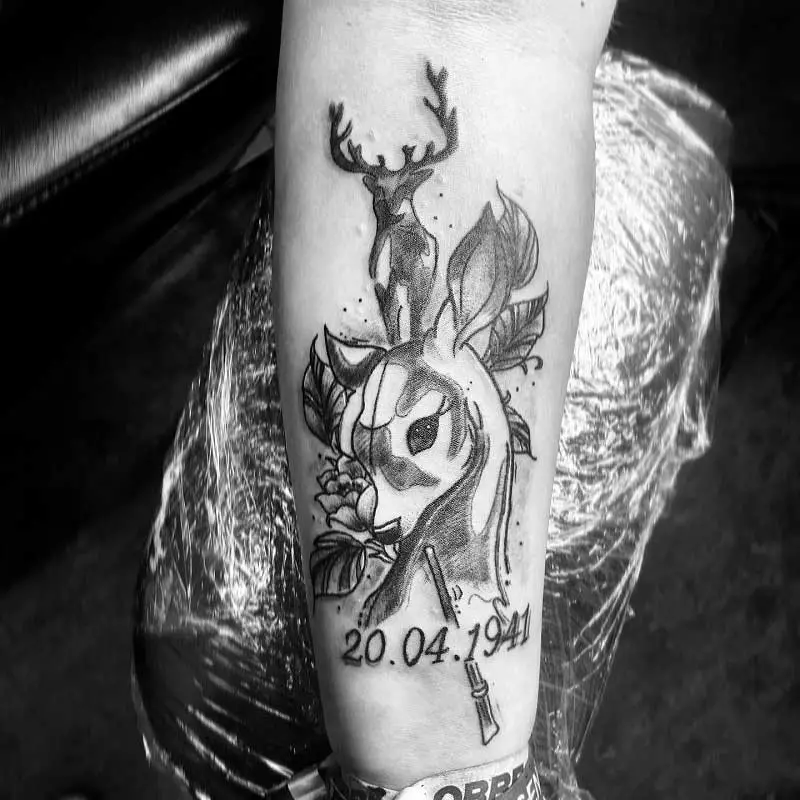 47.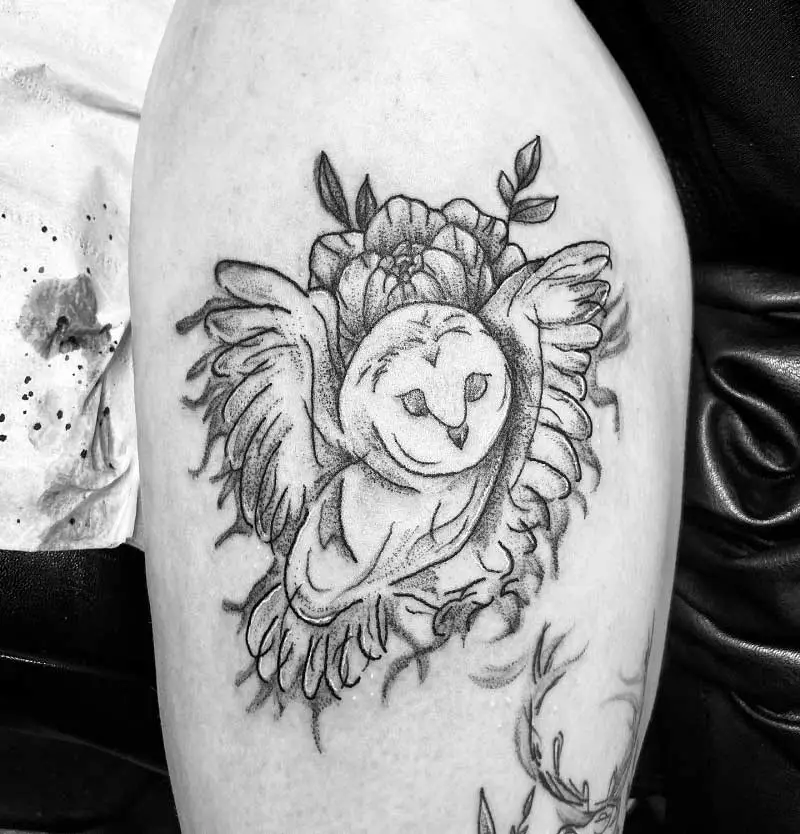 48.
Harry Potter Triangle Tattoo
49.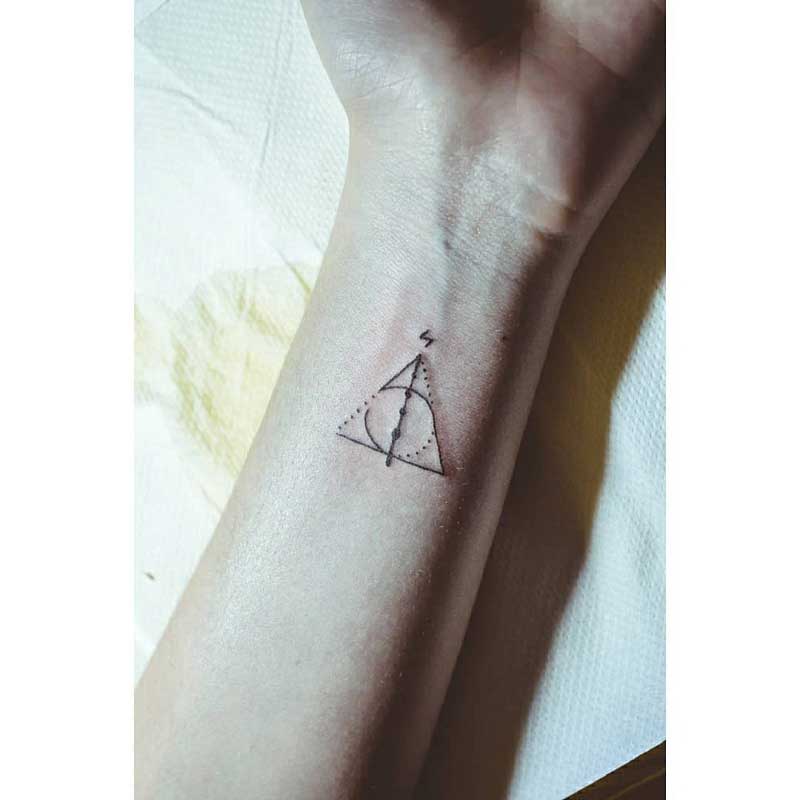 50.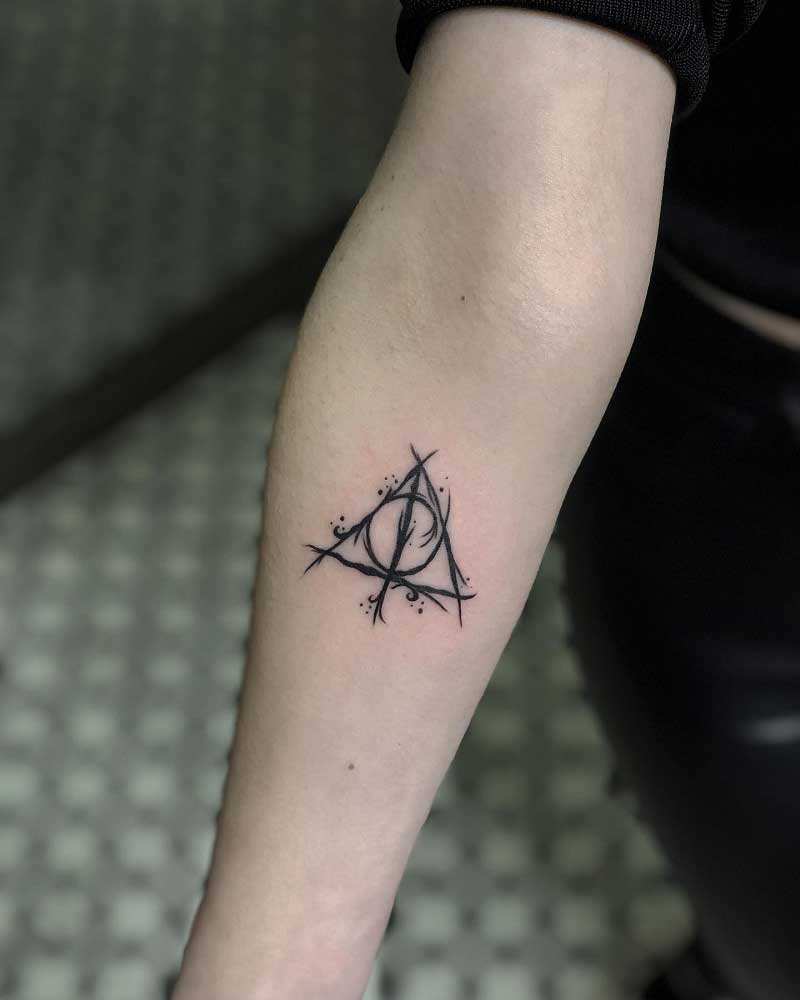 51.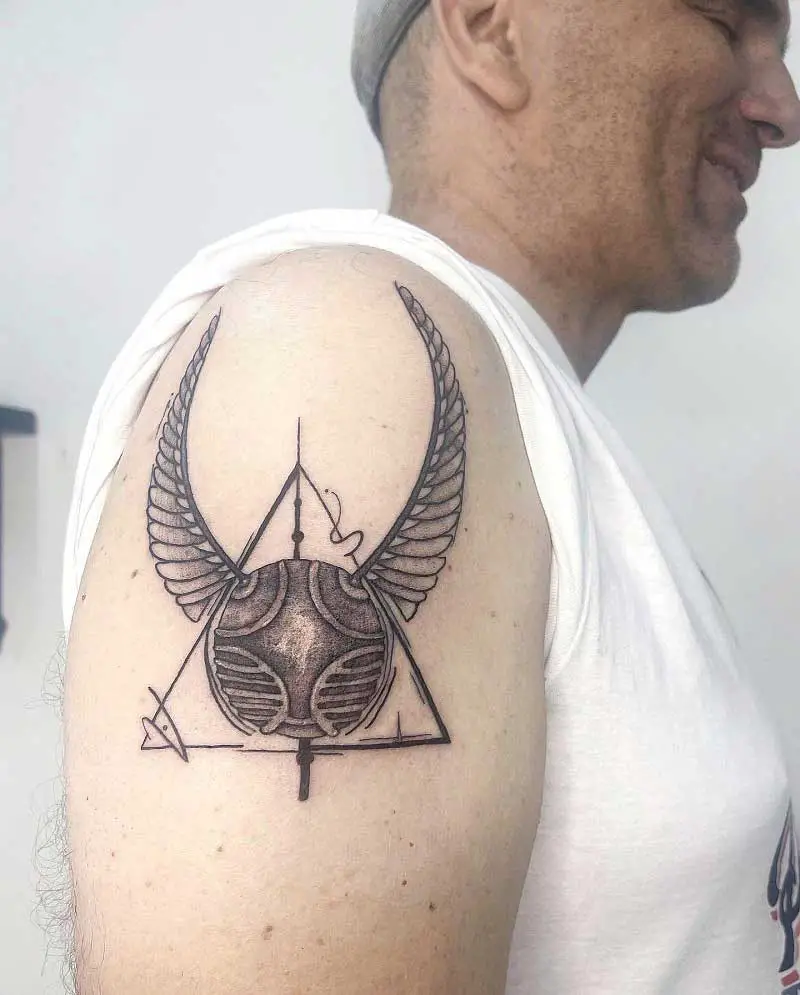 Harry Potter Back Tattoo
52.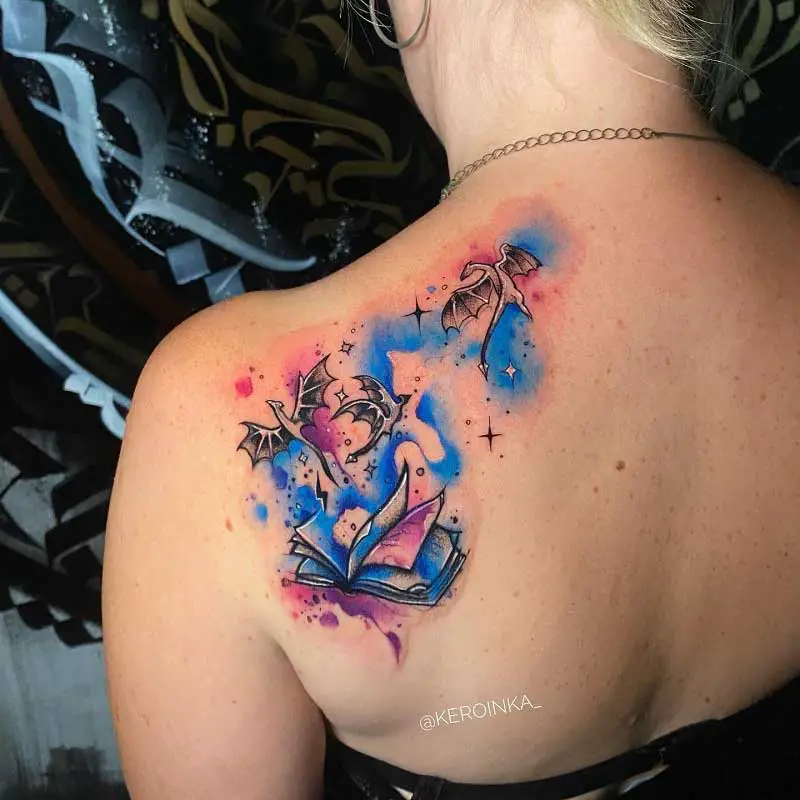 53.
54.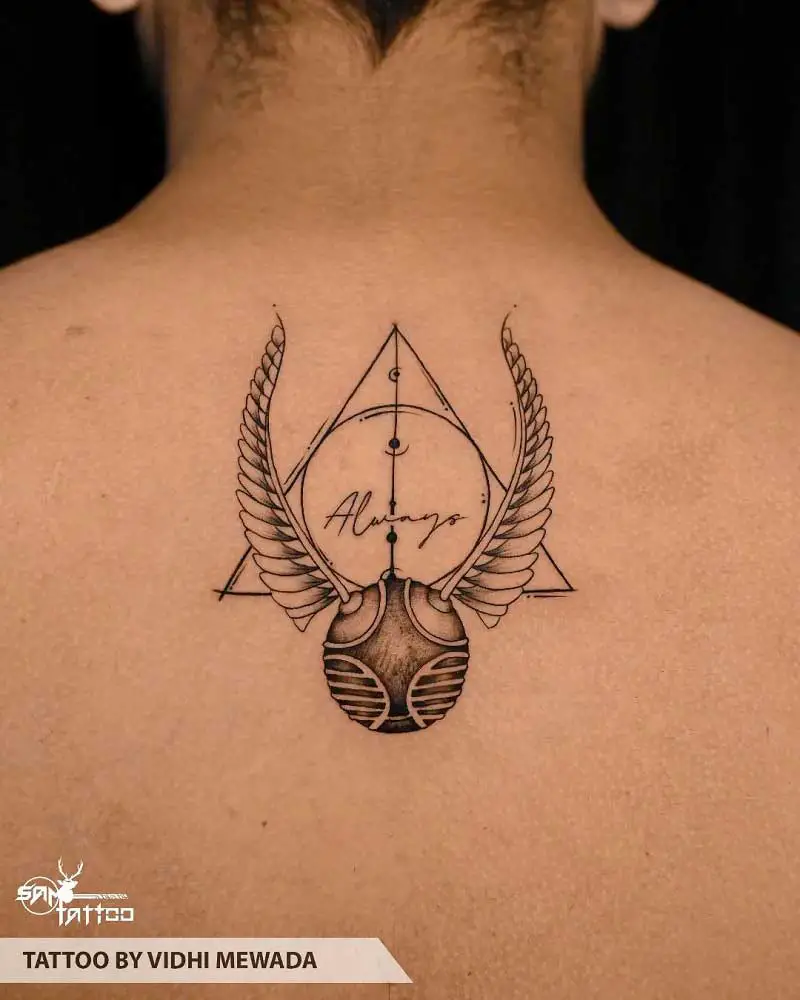 Harry Potter Book Tattoo
55.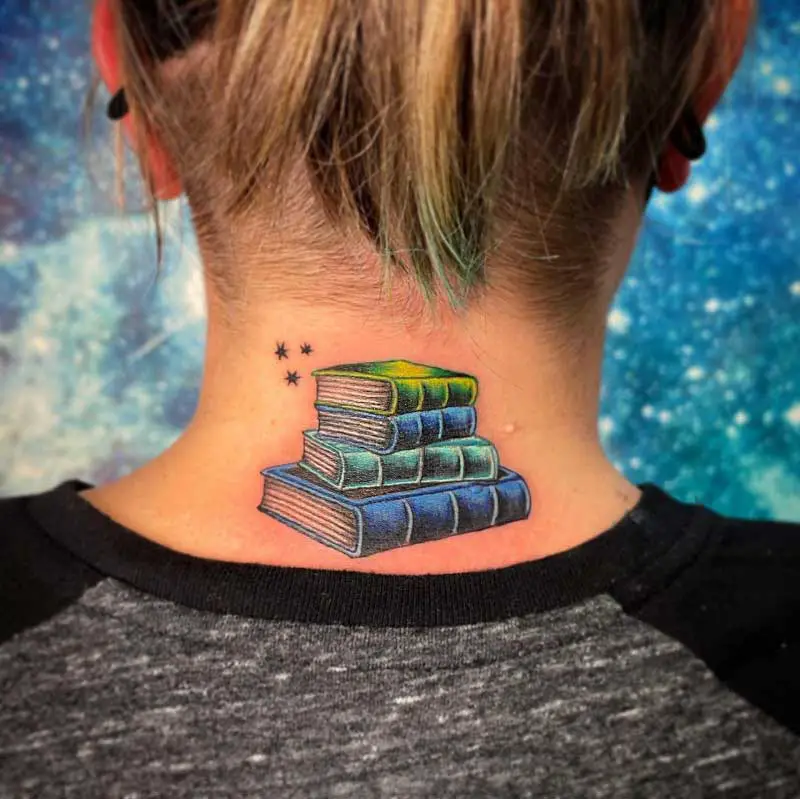 56.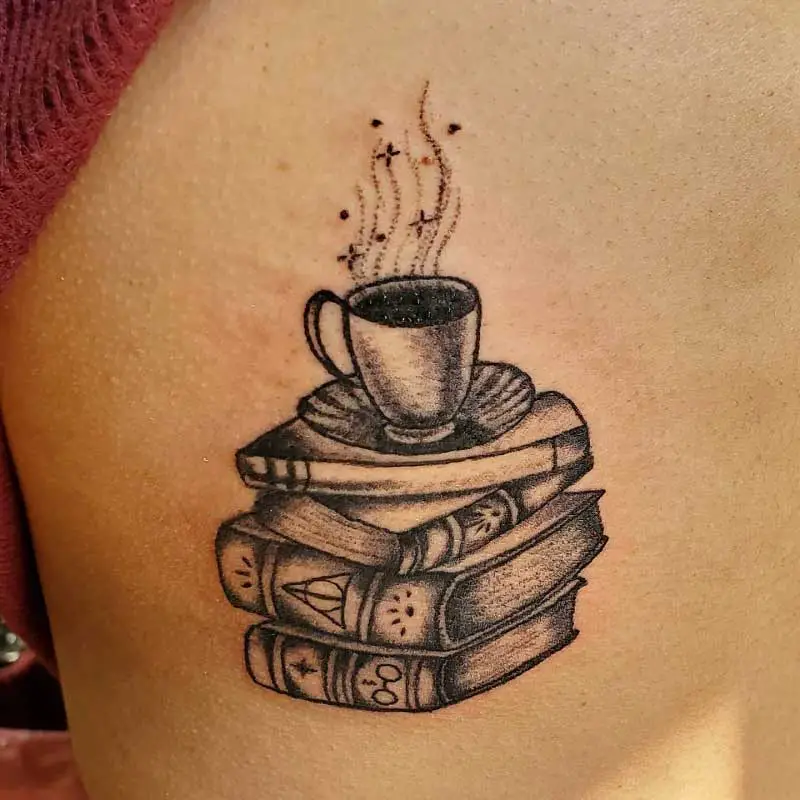 57.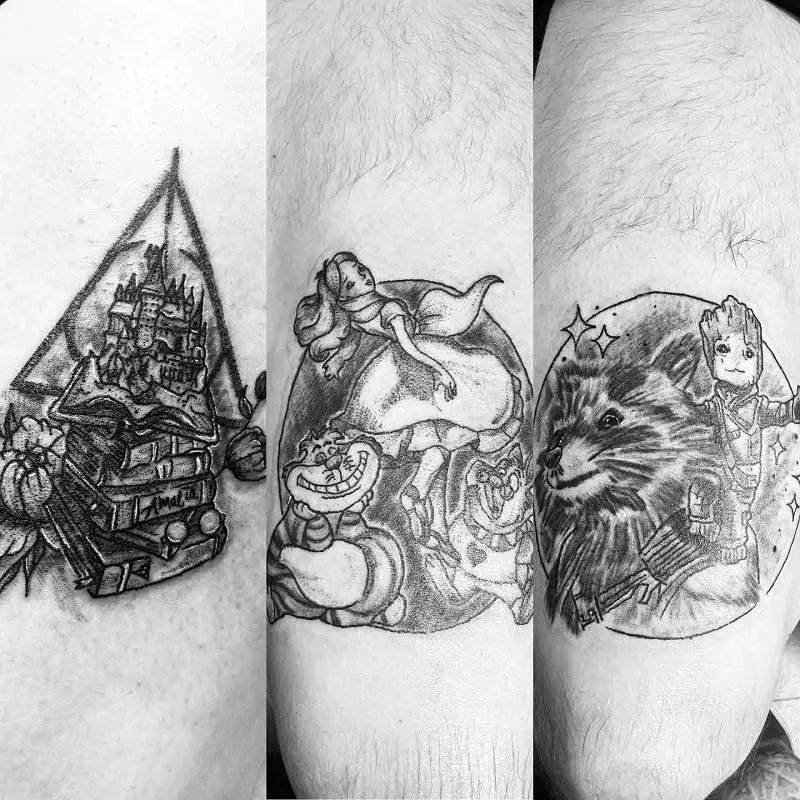 Harry Potter Snitch Tattoo
58.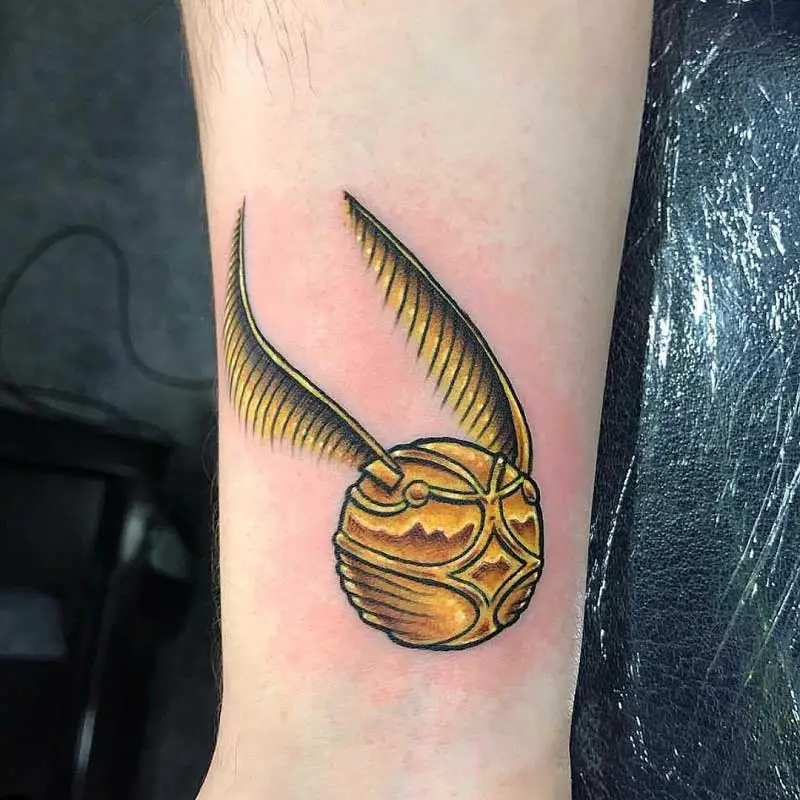 59.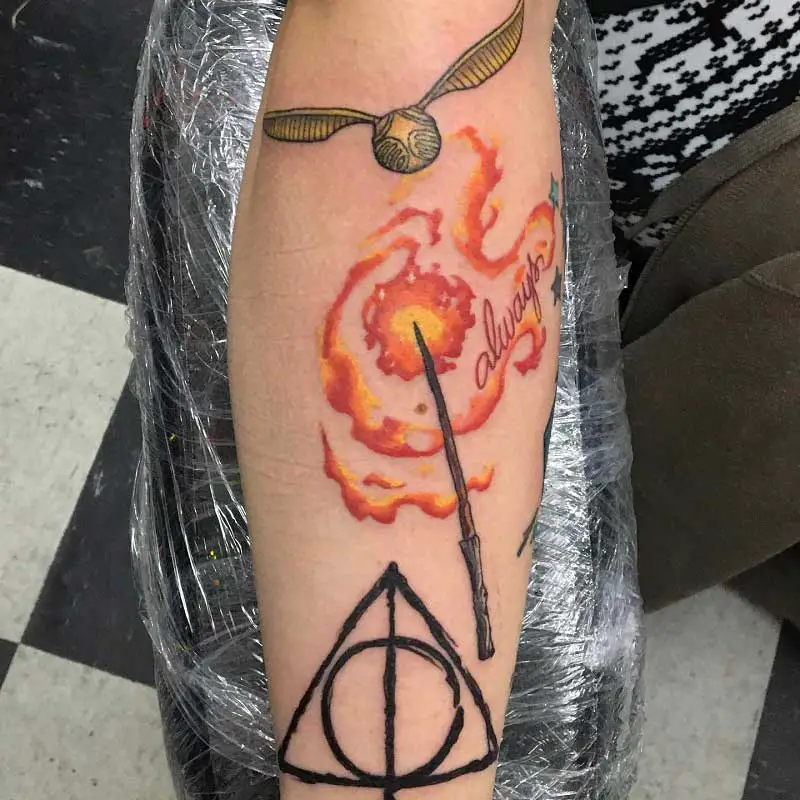 60.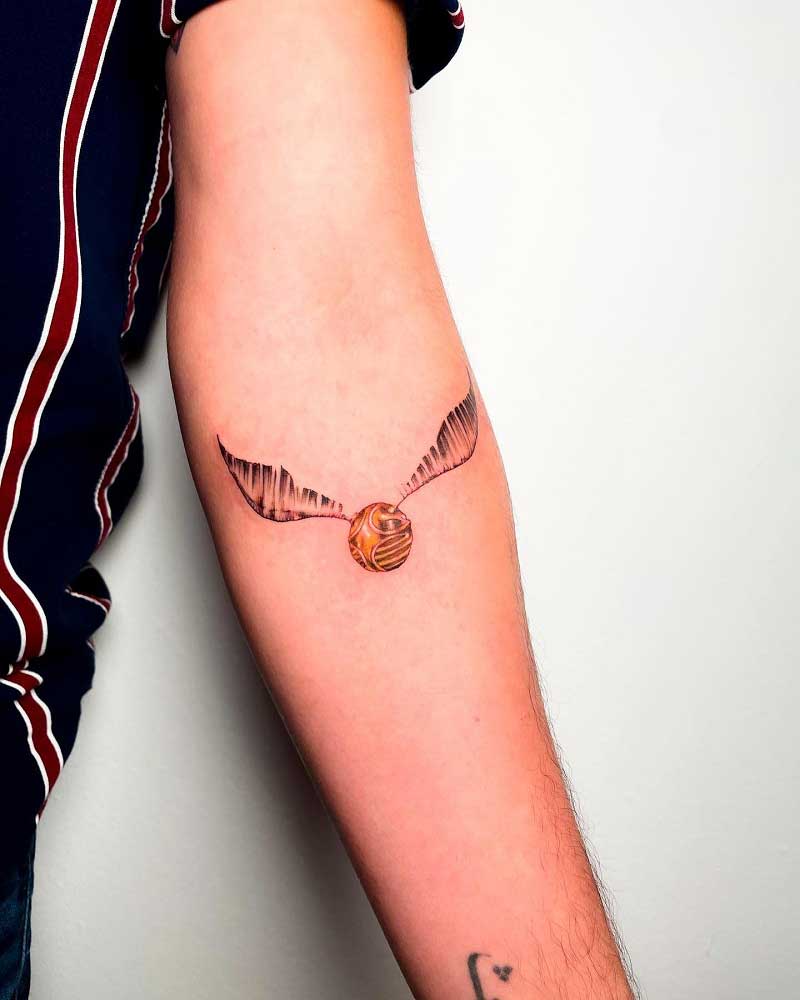 Harry Potter Couples Tattoos
61.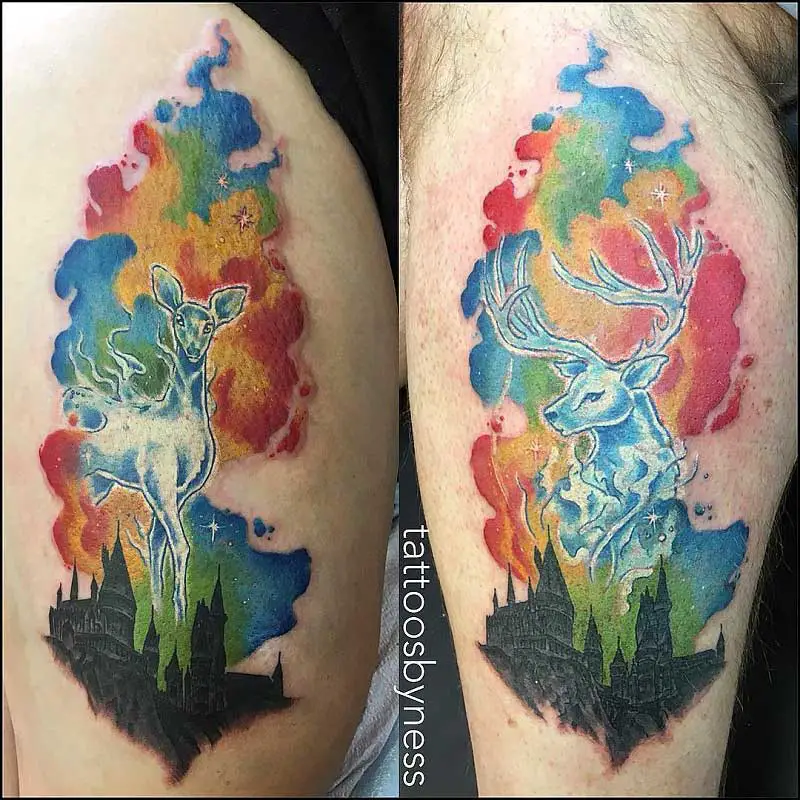 62.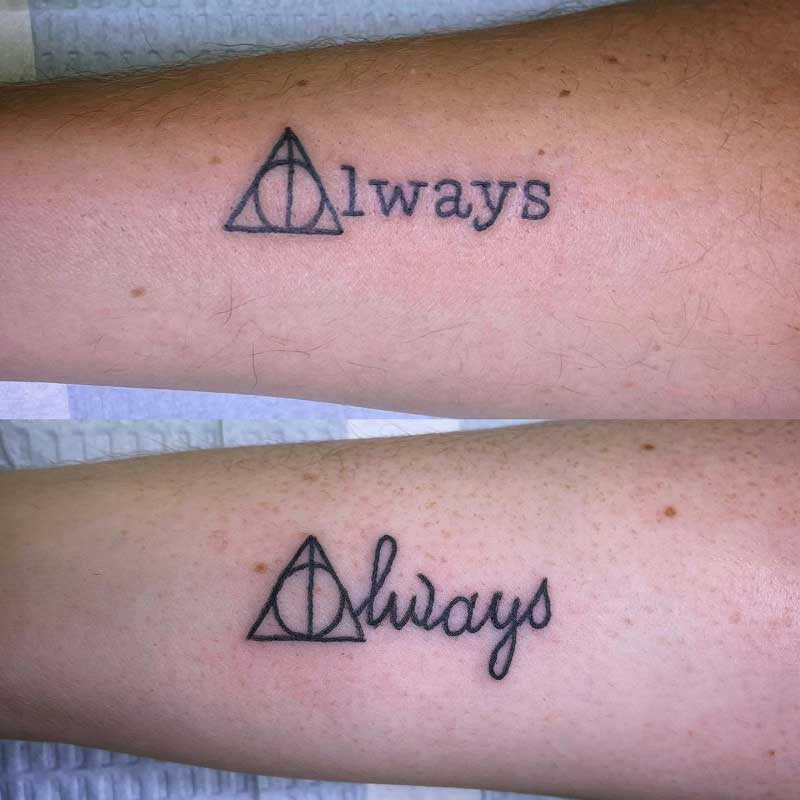 63.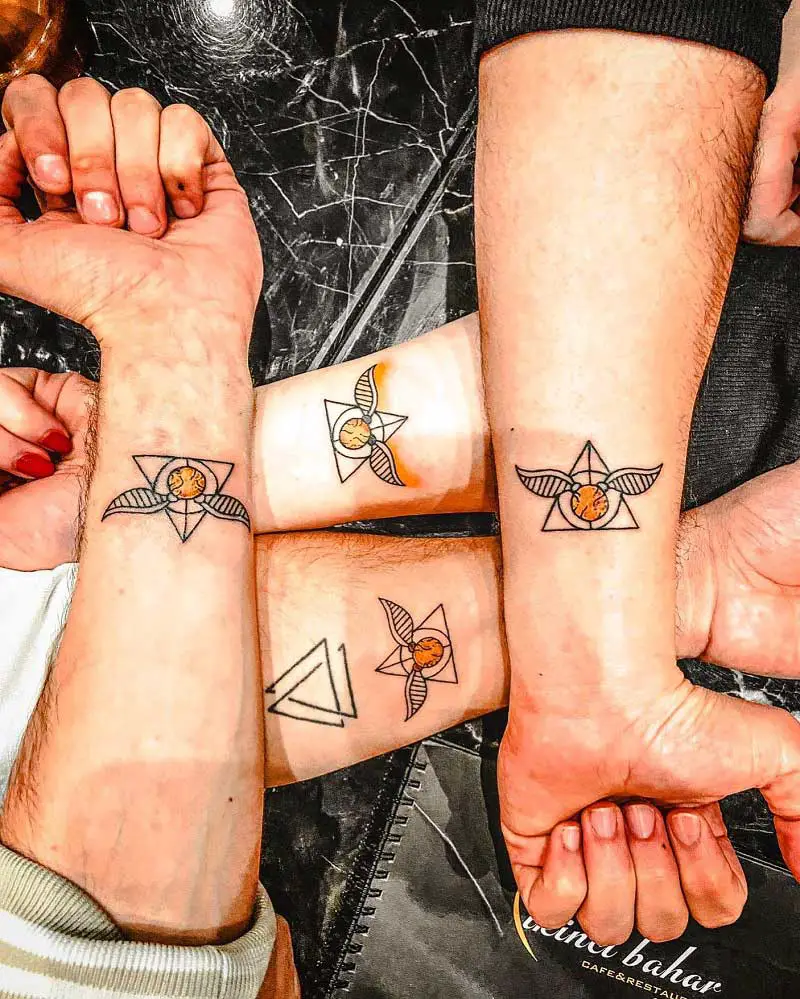 Harry Potter House Tattoos
64.
65.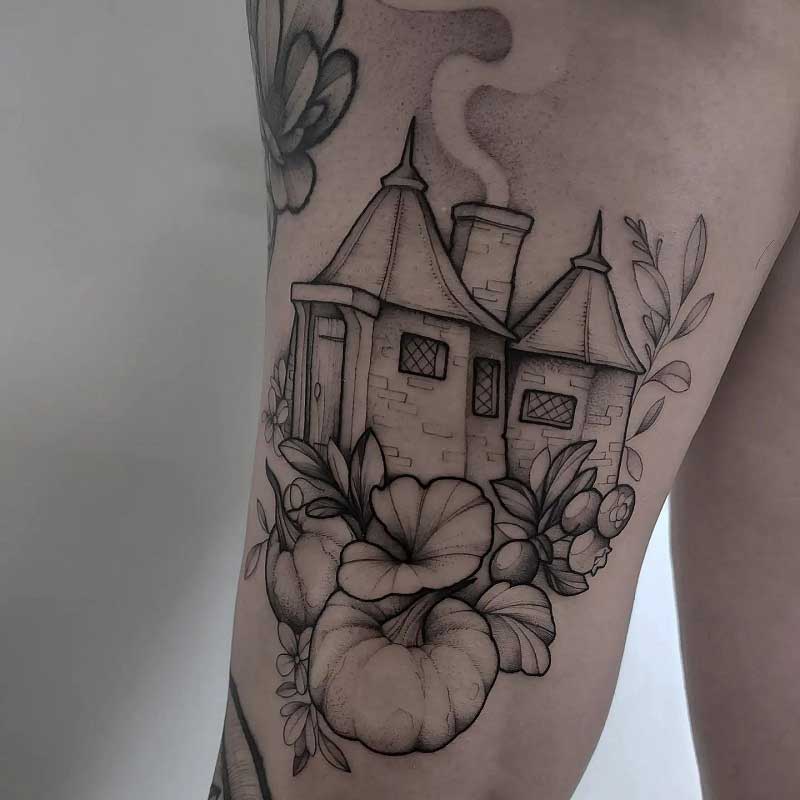 66.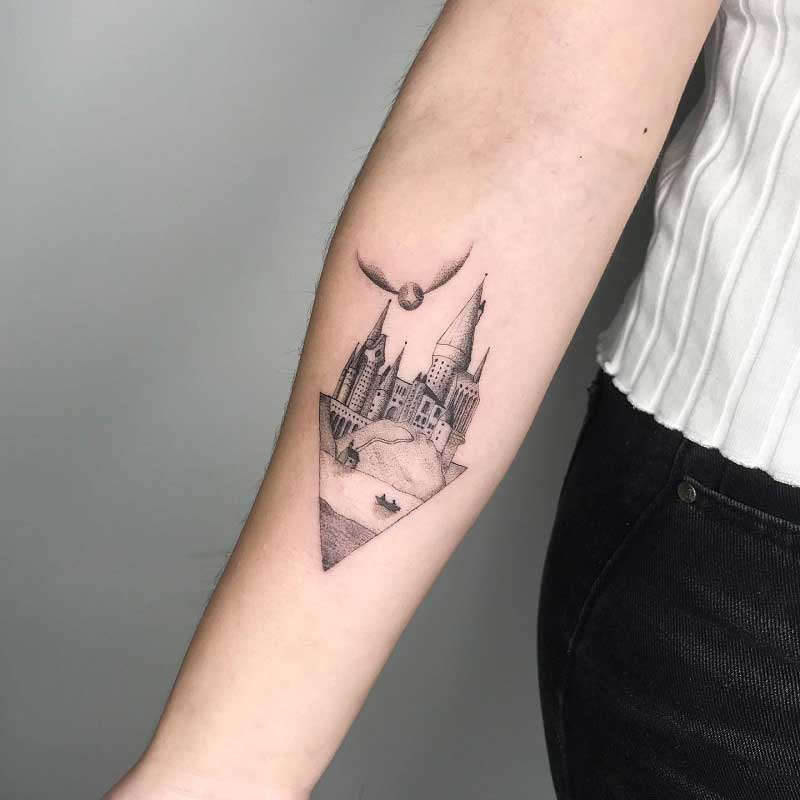 Harry Potter Spell Tattoo
67.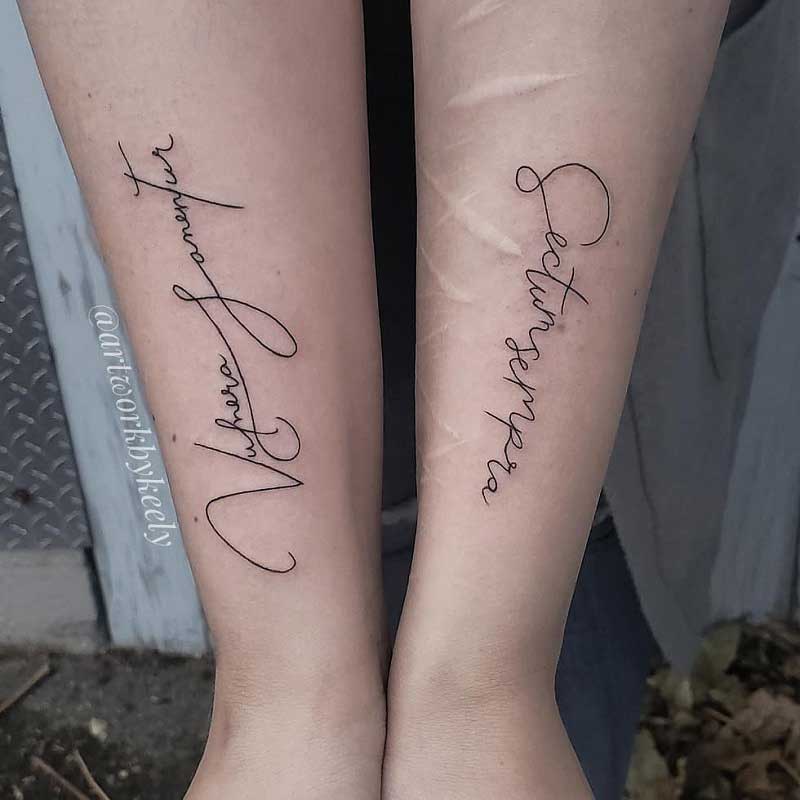 68.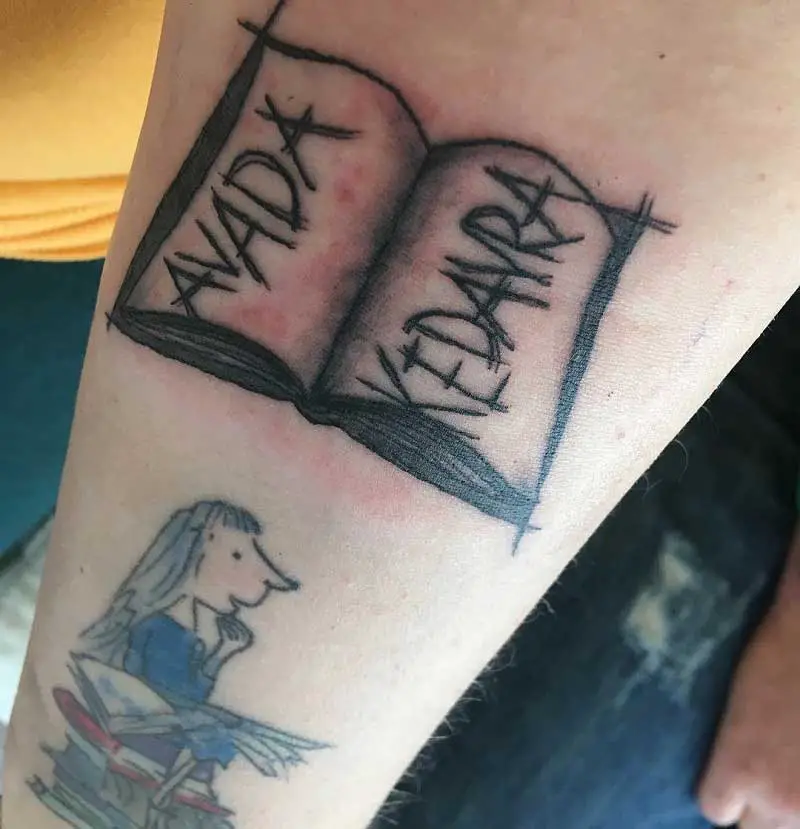 69.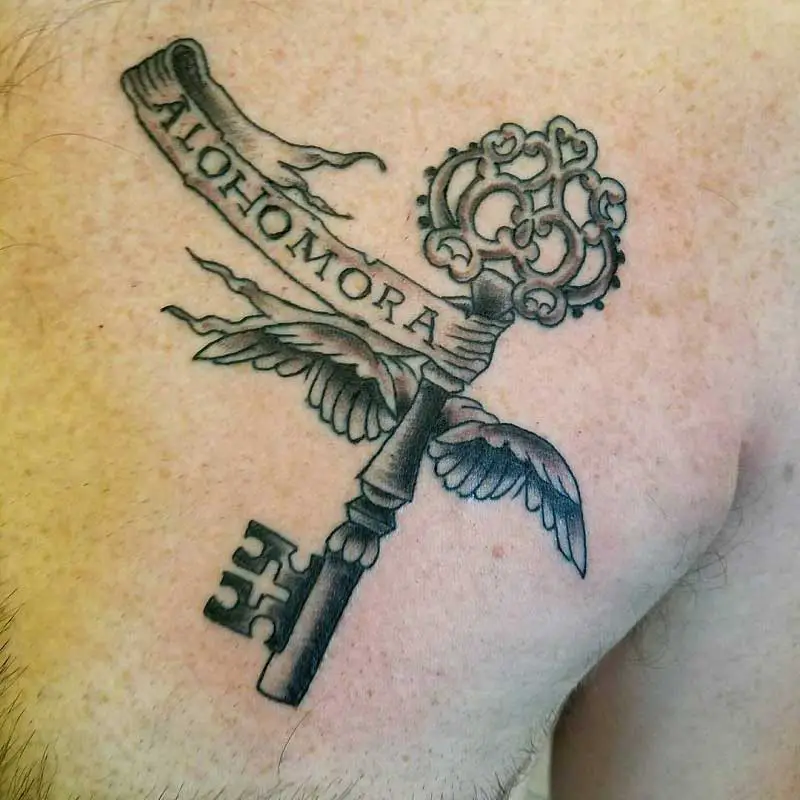 Harry Potter Thigh Tattoos
70.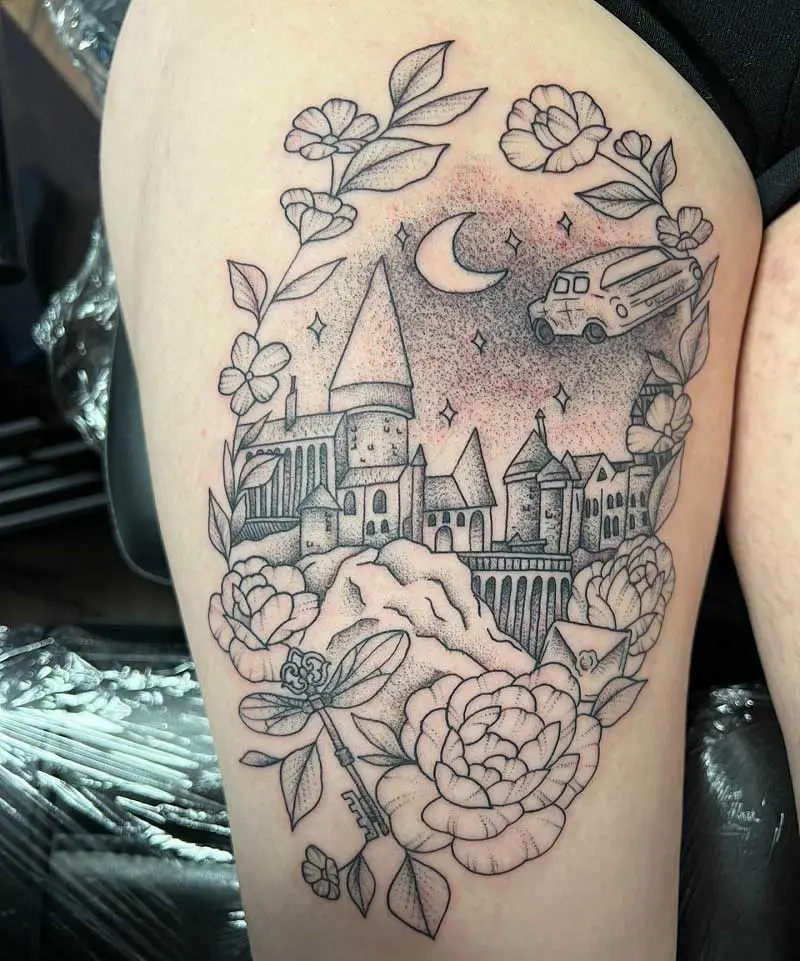 71.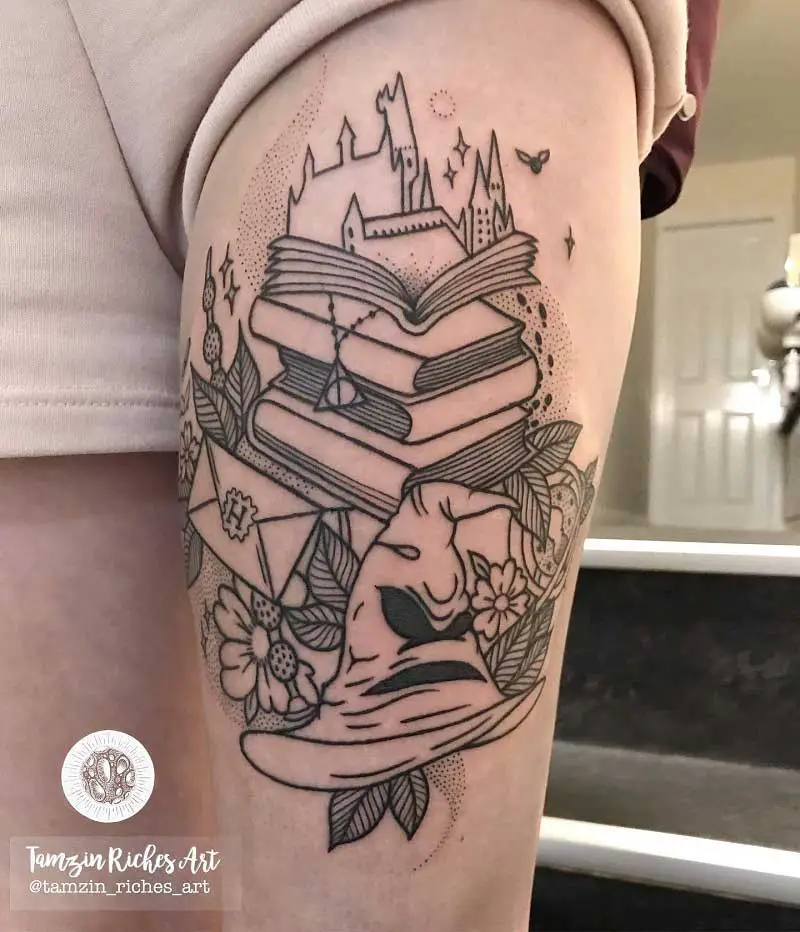 72.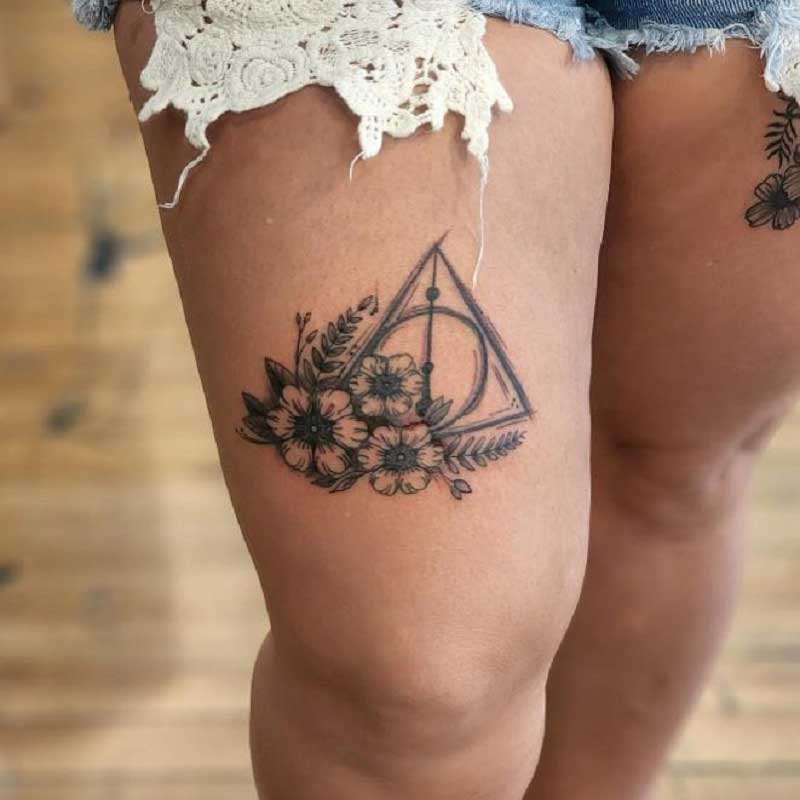 Harry Potter Dementor Tattoo
73.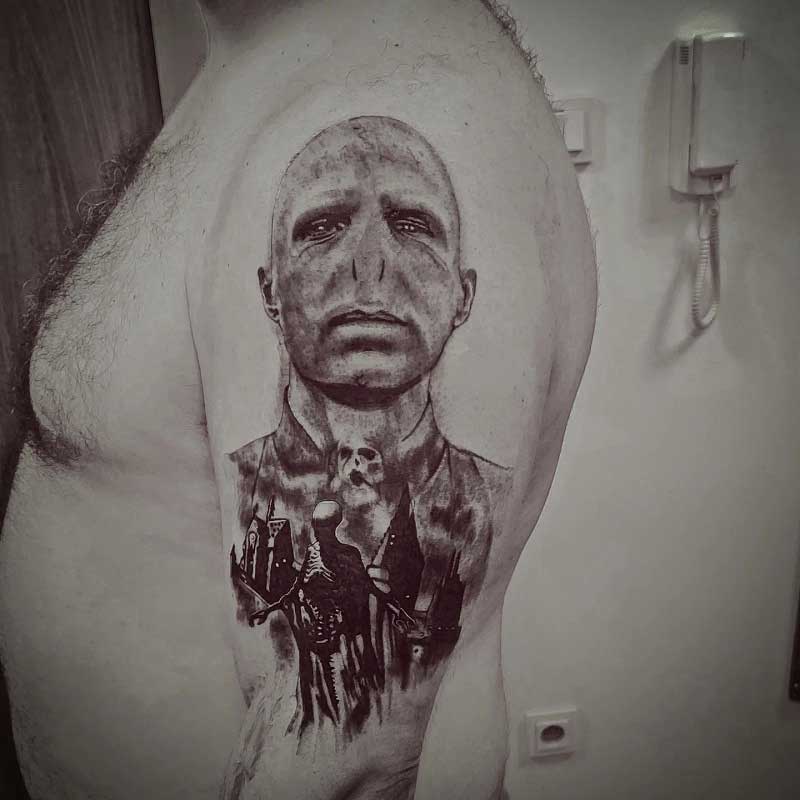 74.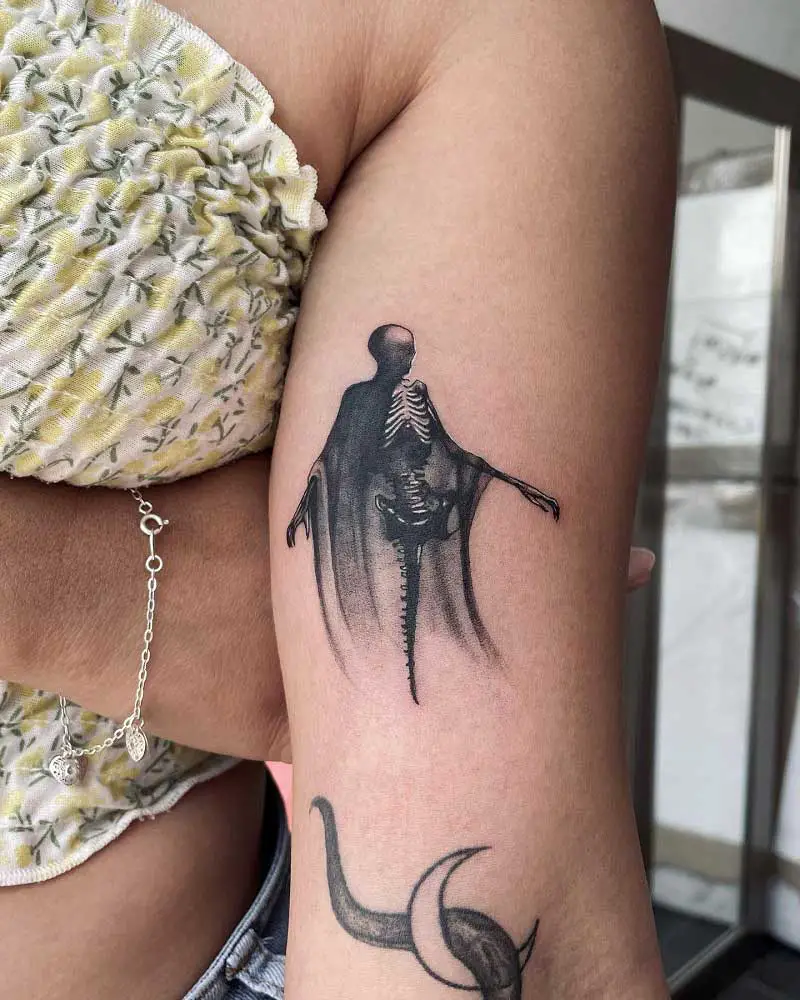 75.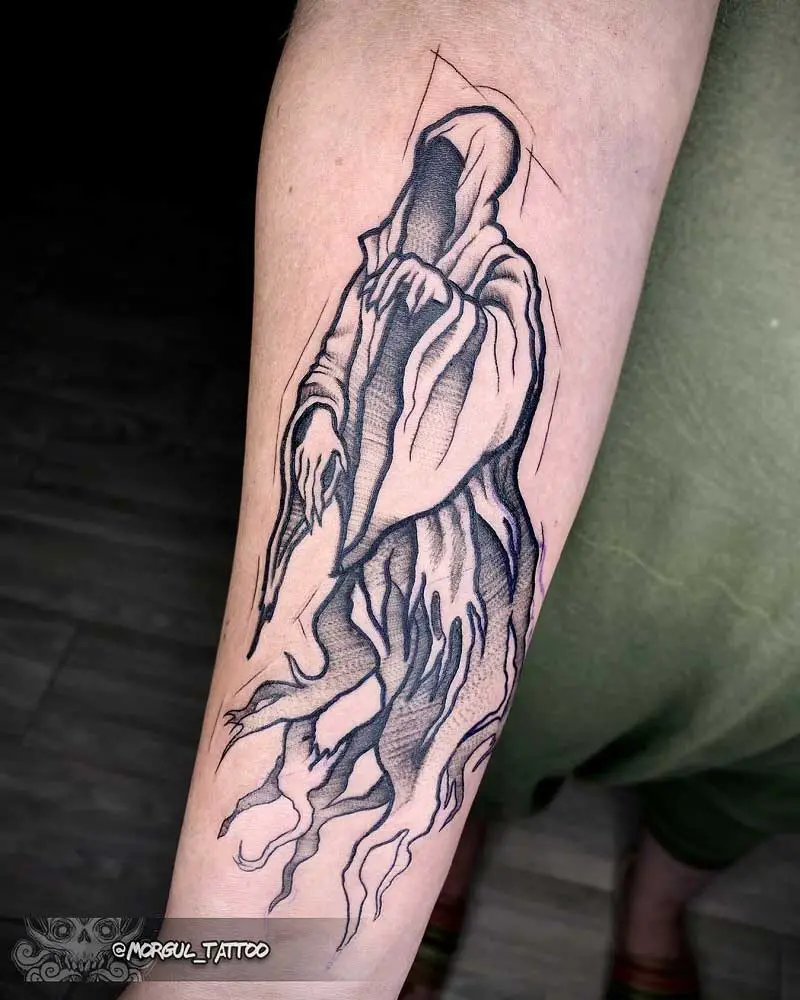 Harry Potter Flying Keys Tattoo
76.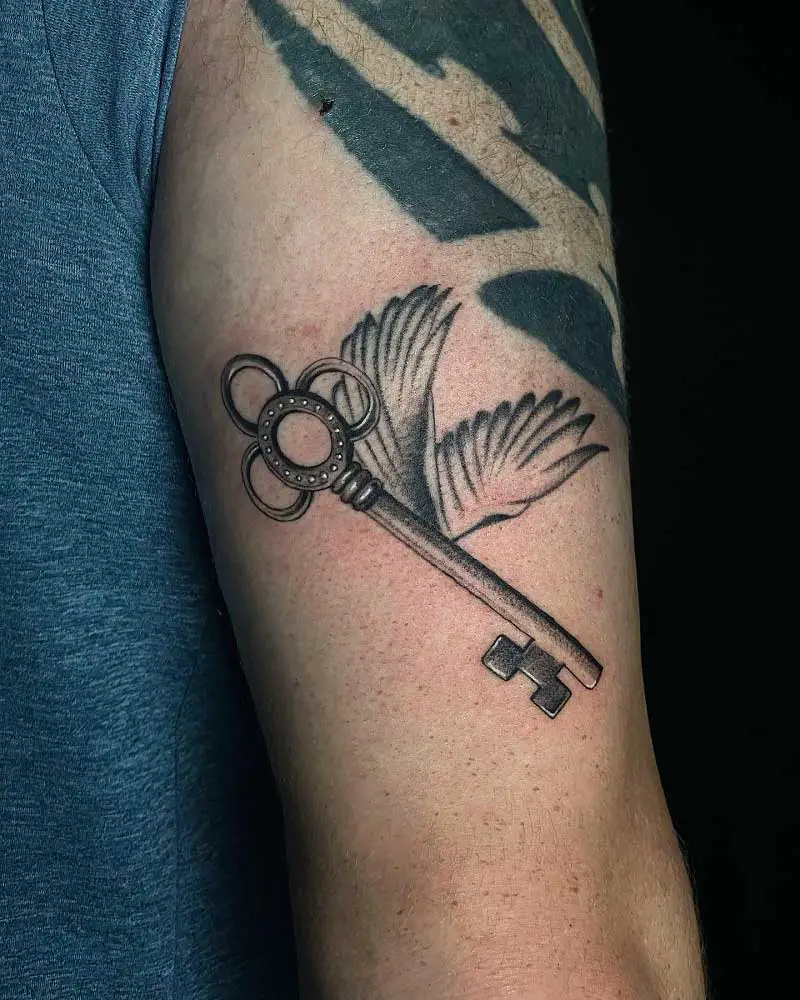 77.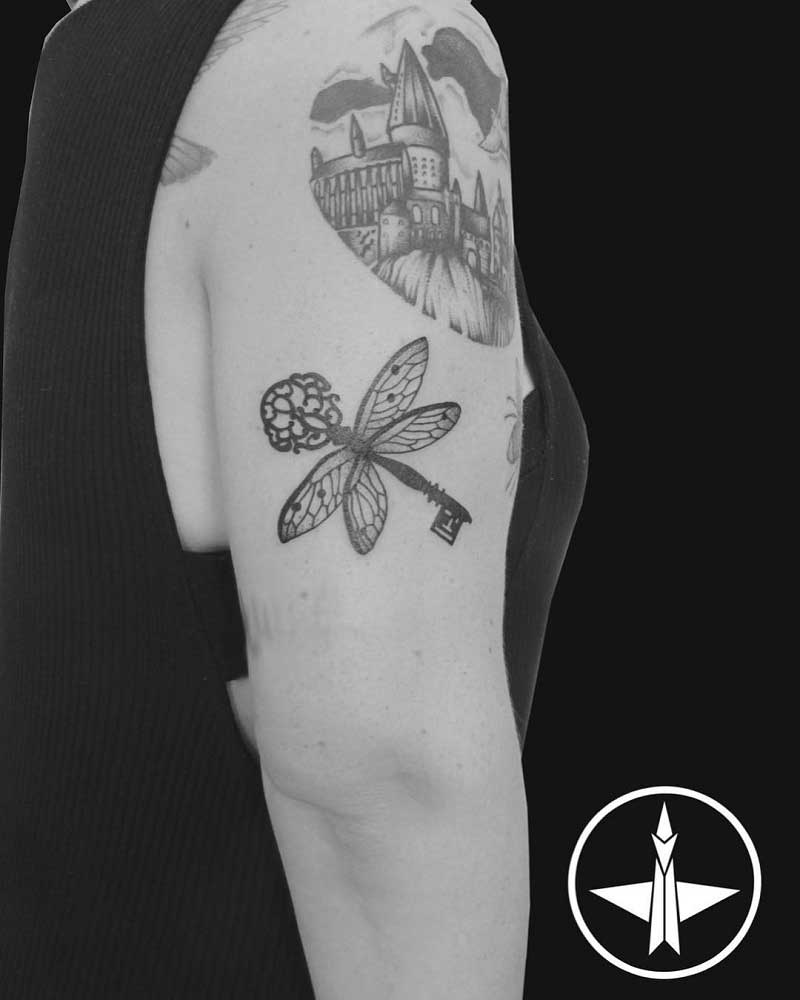 78.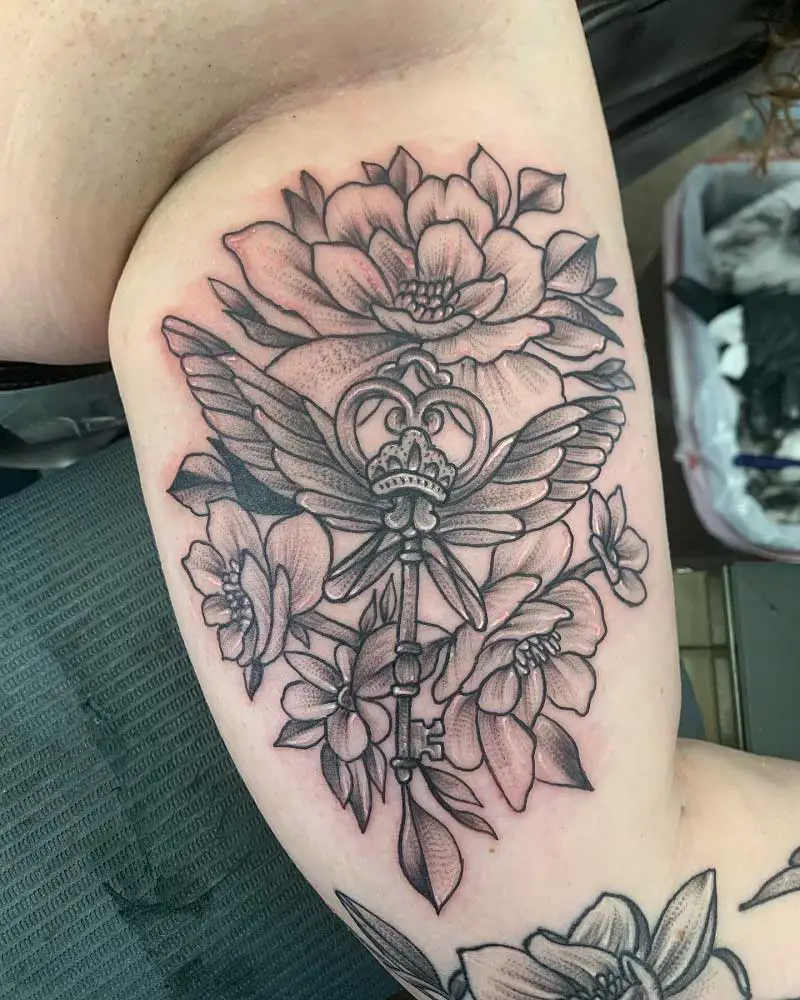 Harry Potter Lightning Bolt Tattoo
79.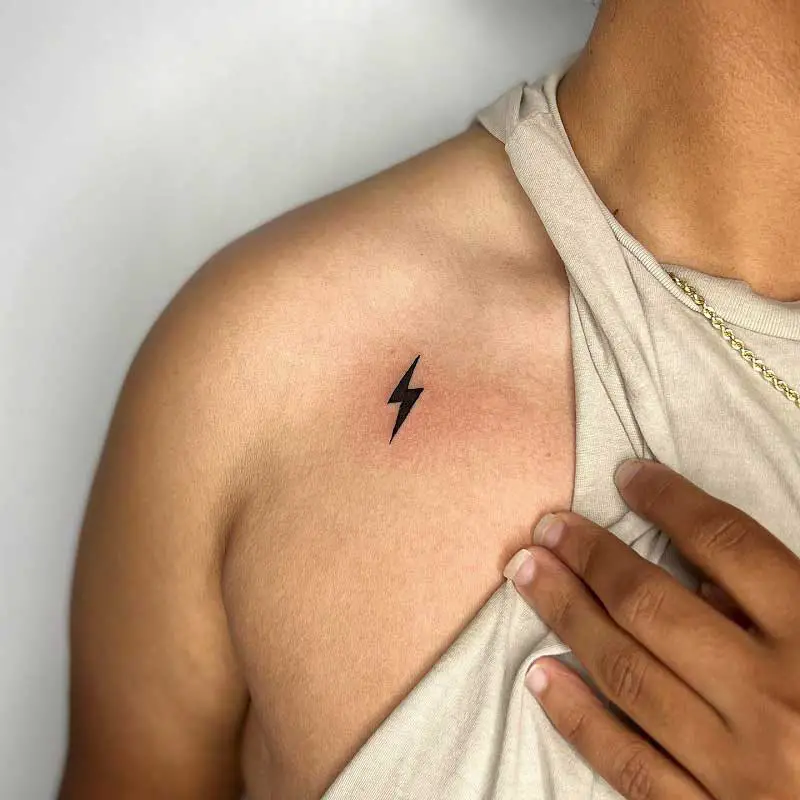 80.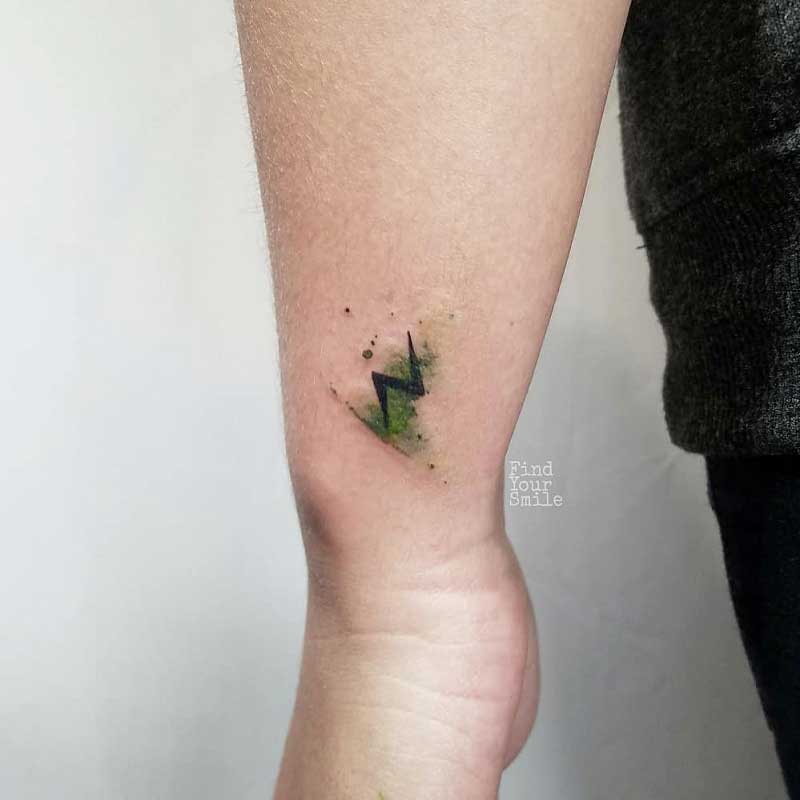 81.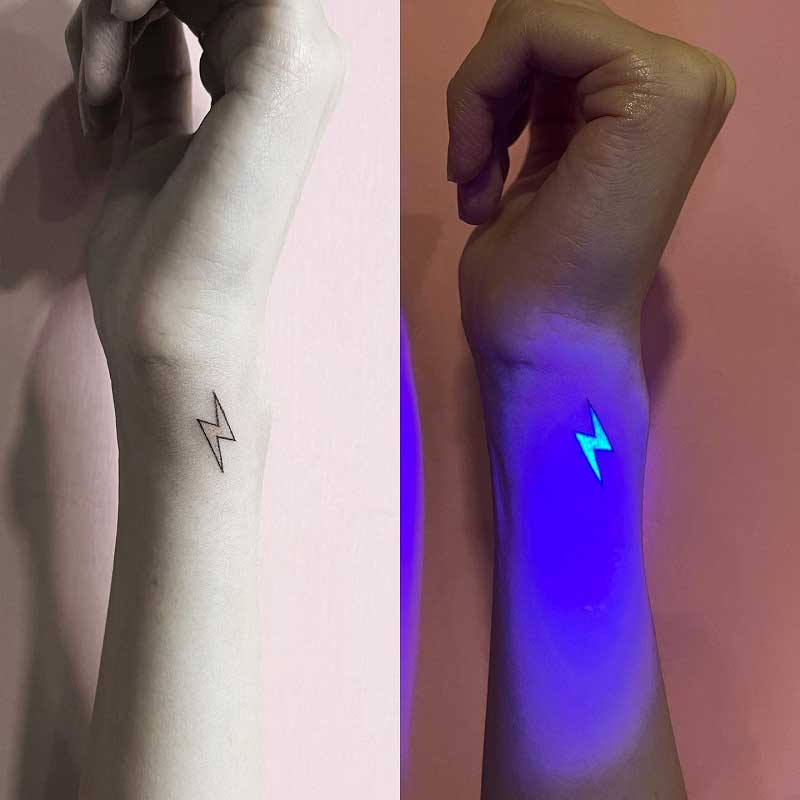 Harry Potter Scar Tattoo
82.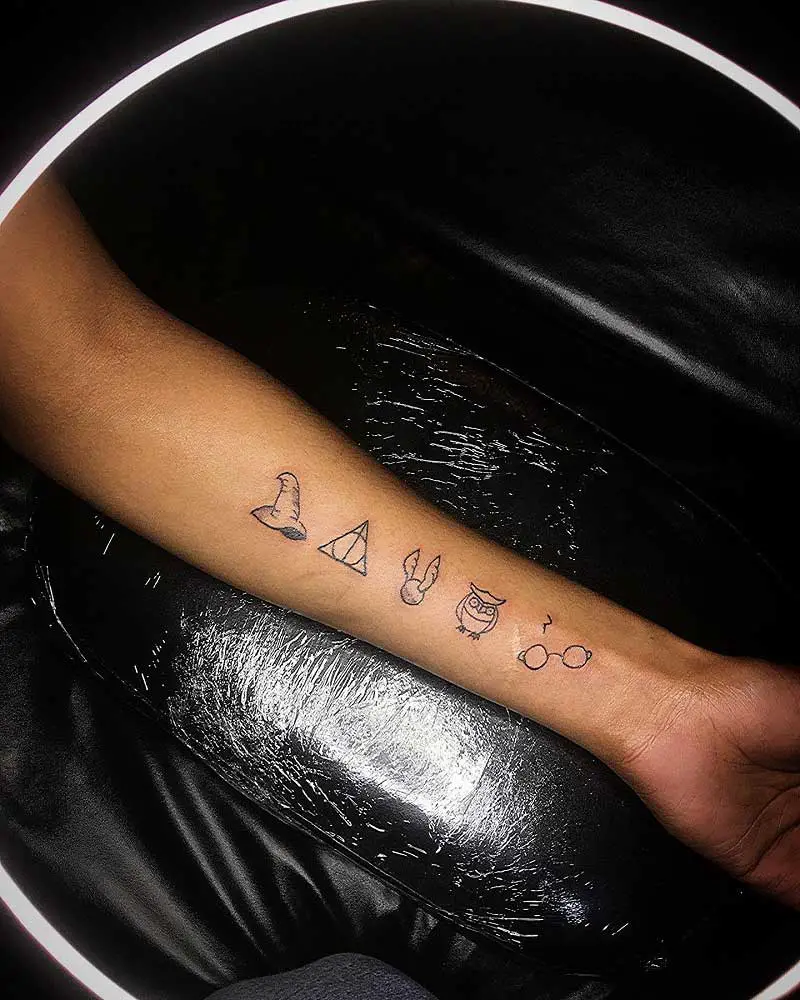 83.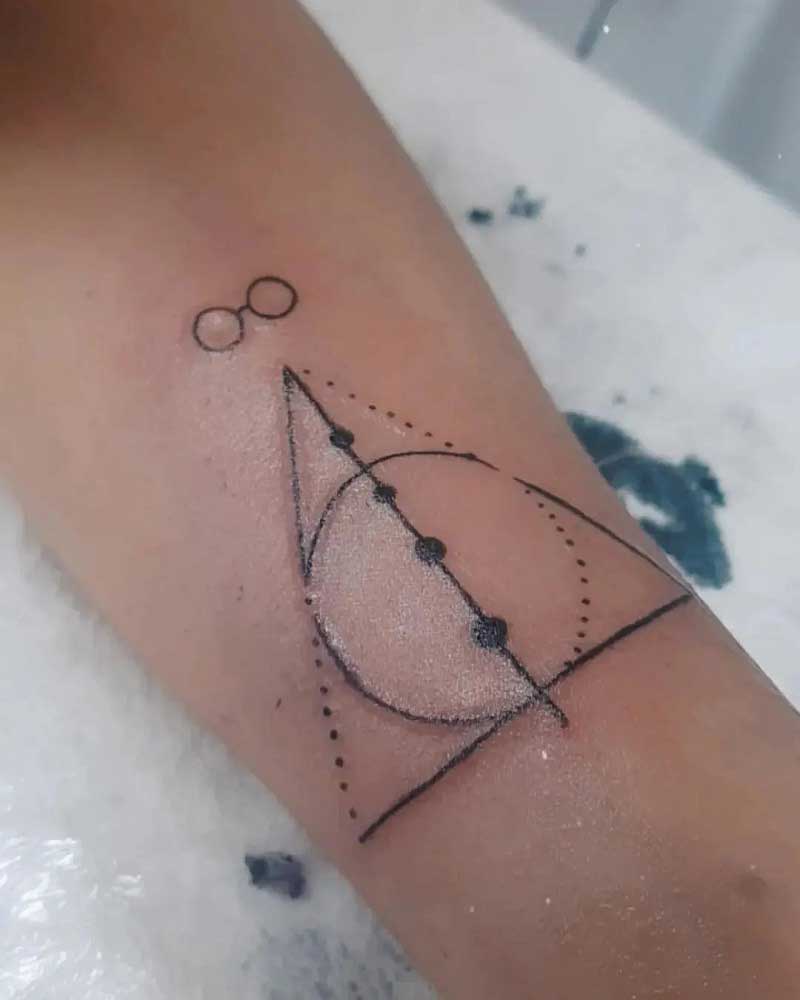 84.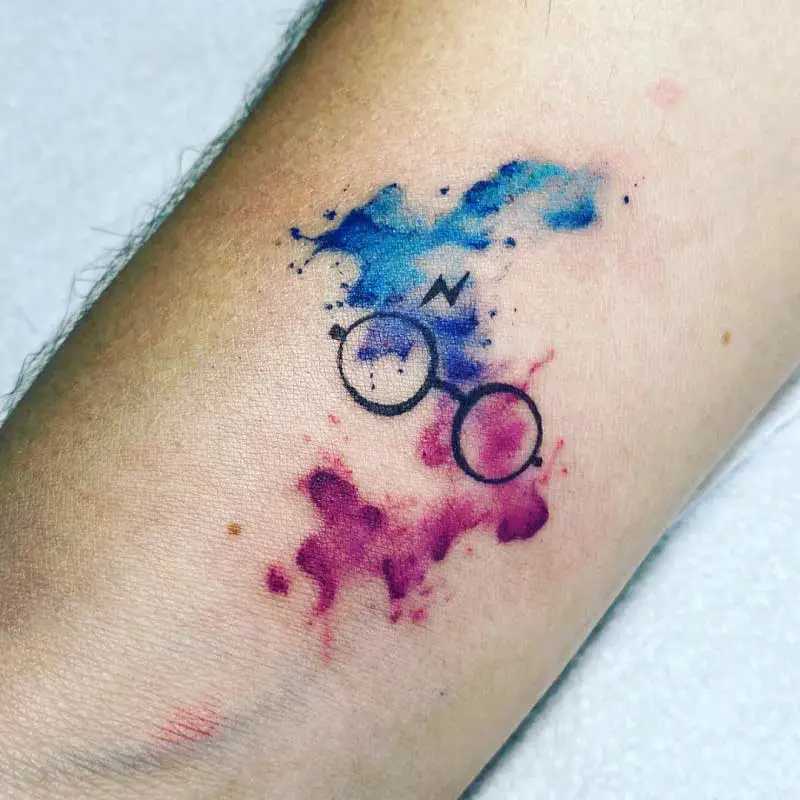 Harry Potter Snake Tattoo
85.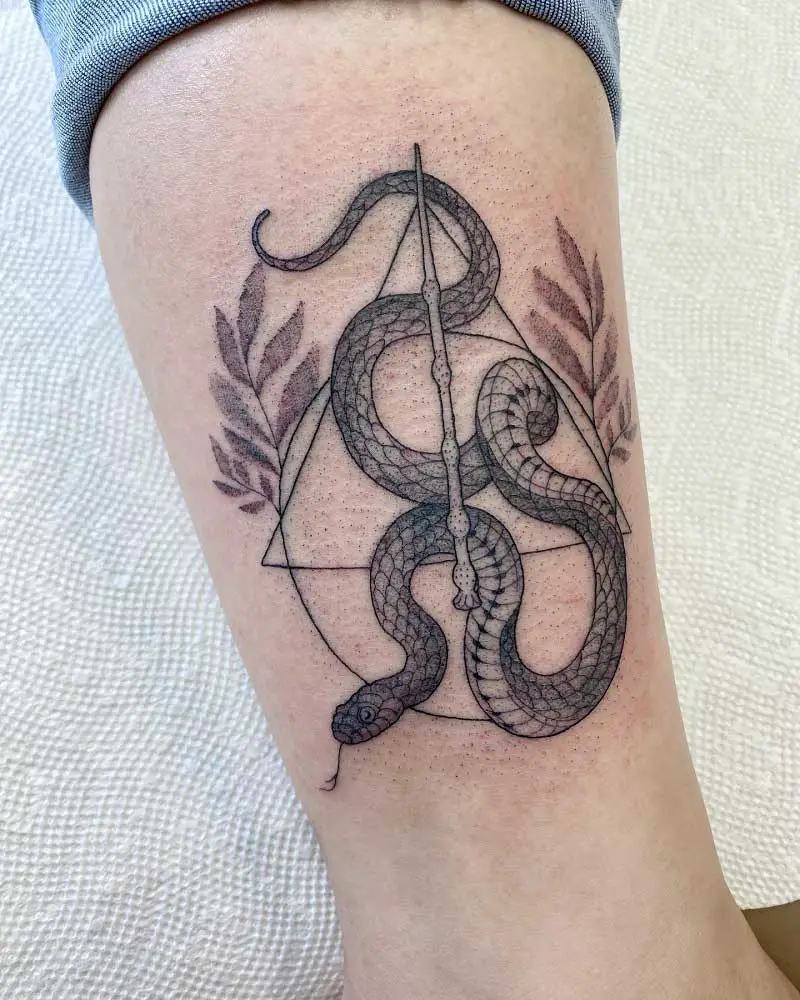 86.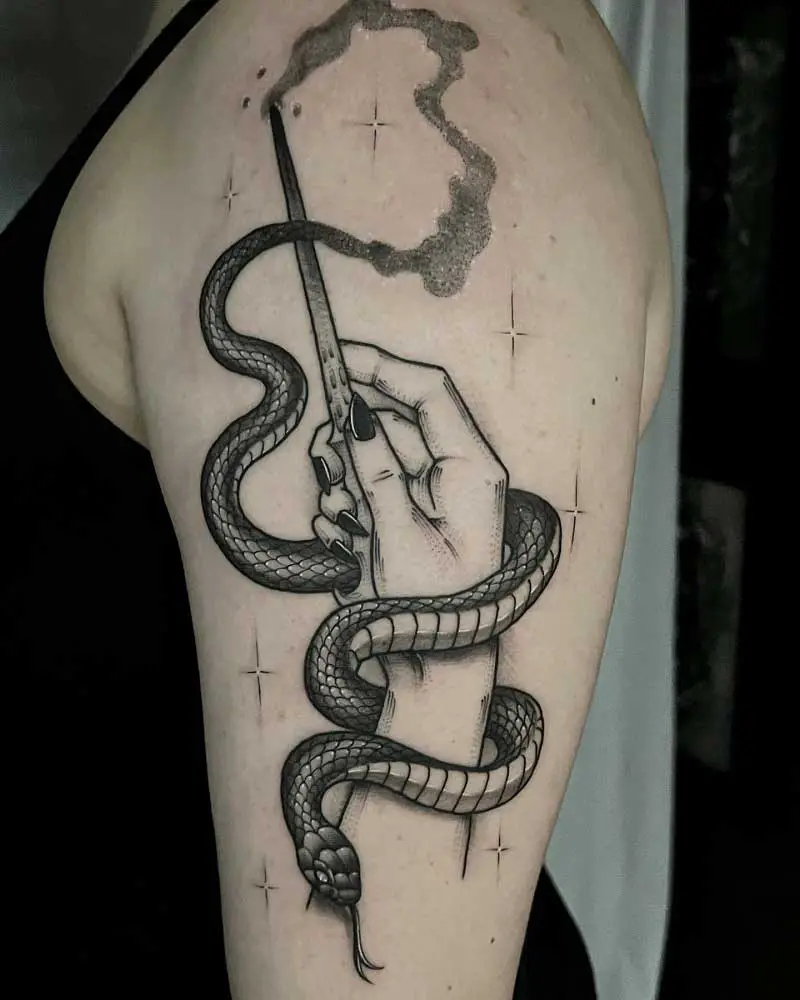 87.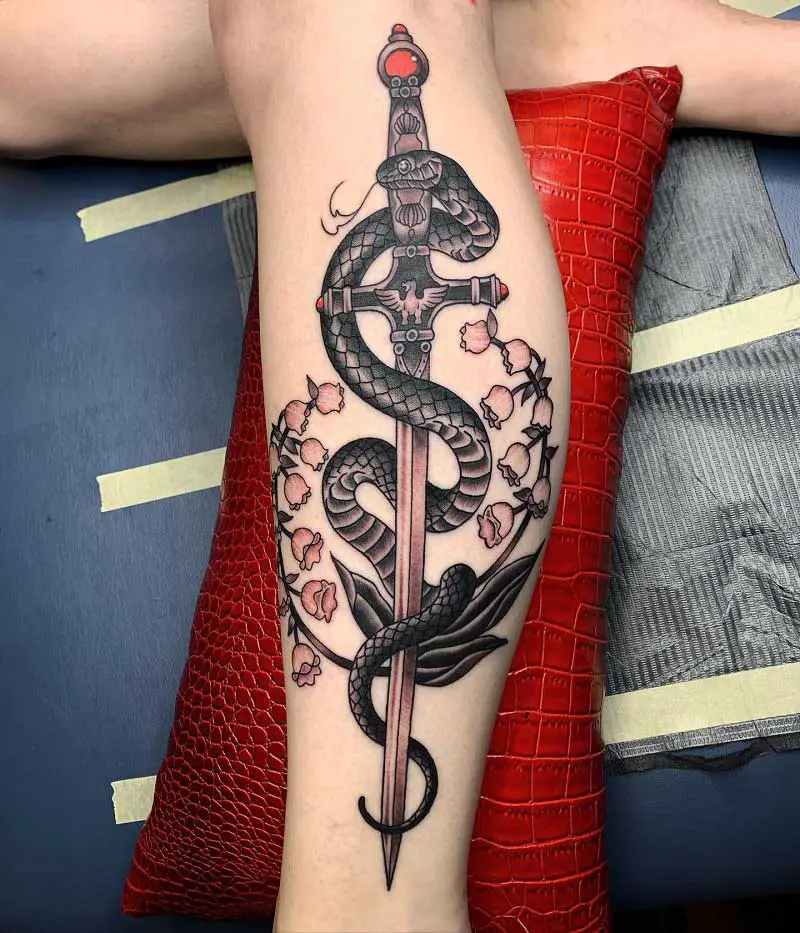 Harry Potter Castle Tattoos
88.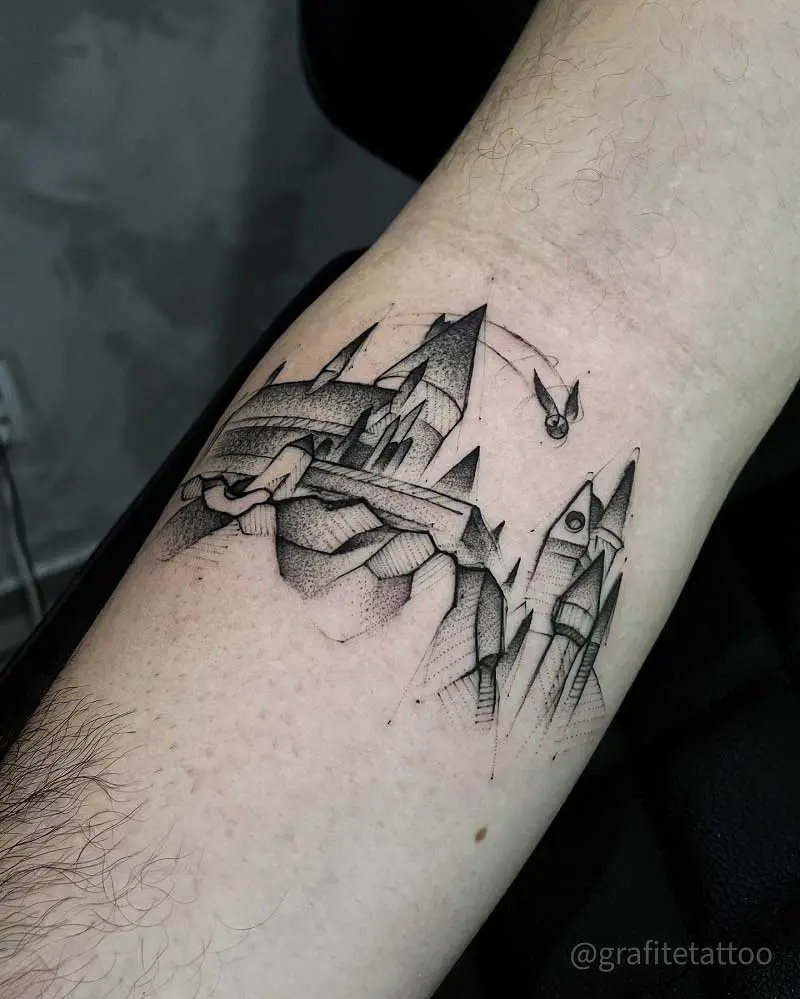 89.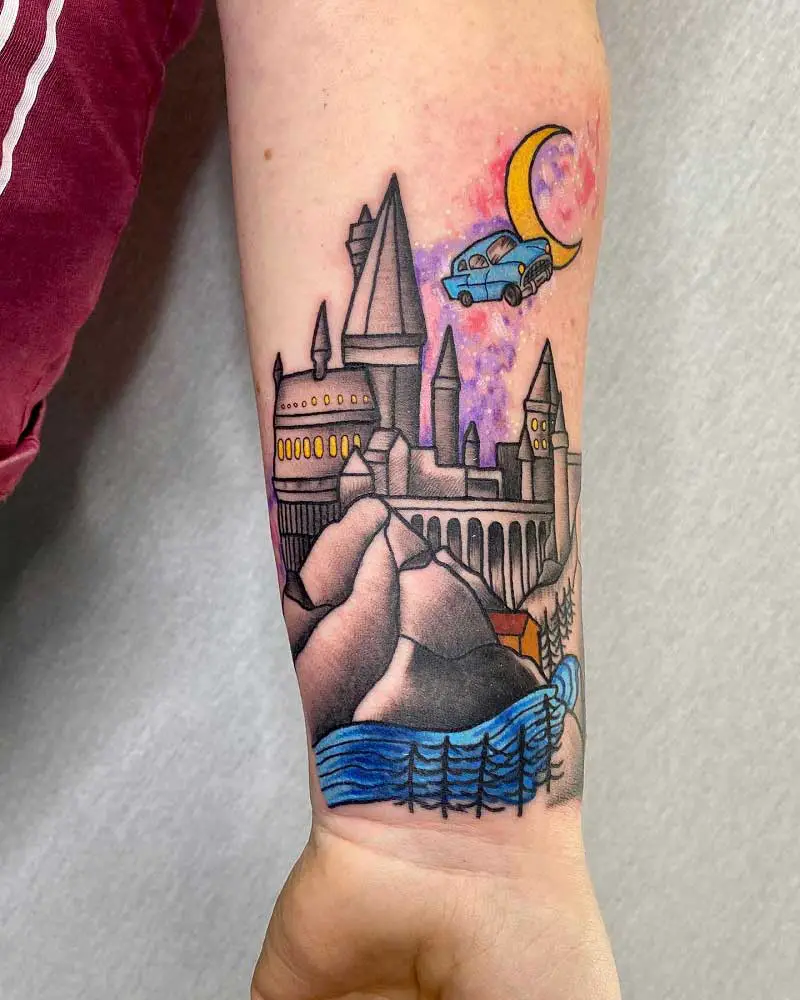 90.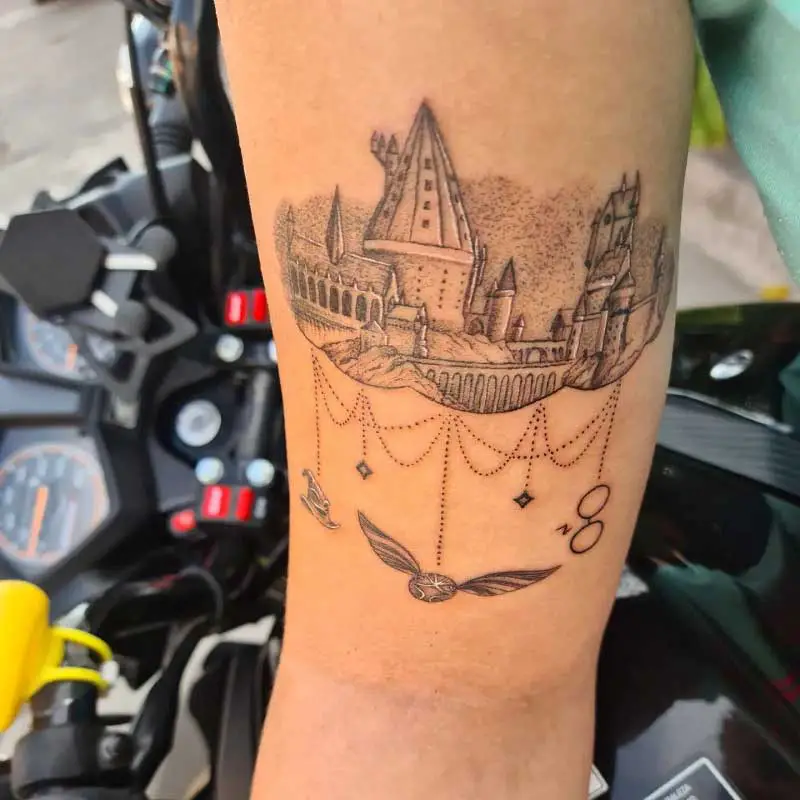 Harry Potter Slytherin Tattoo
91.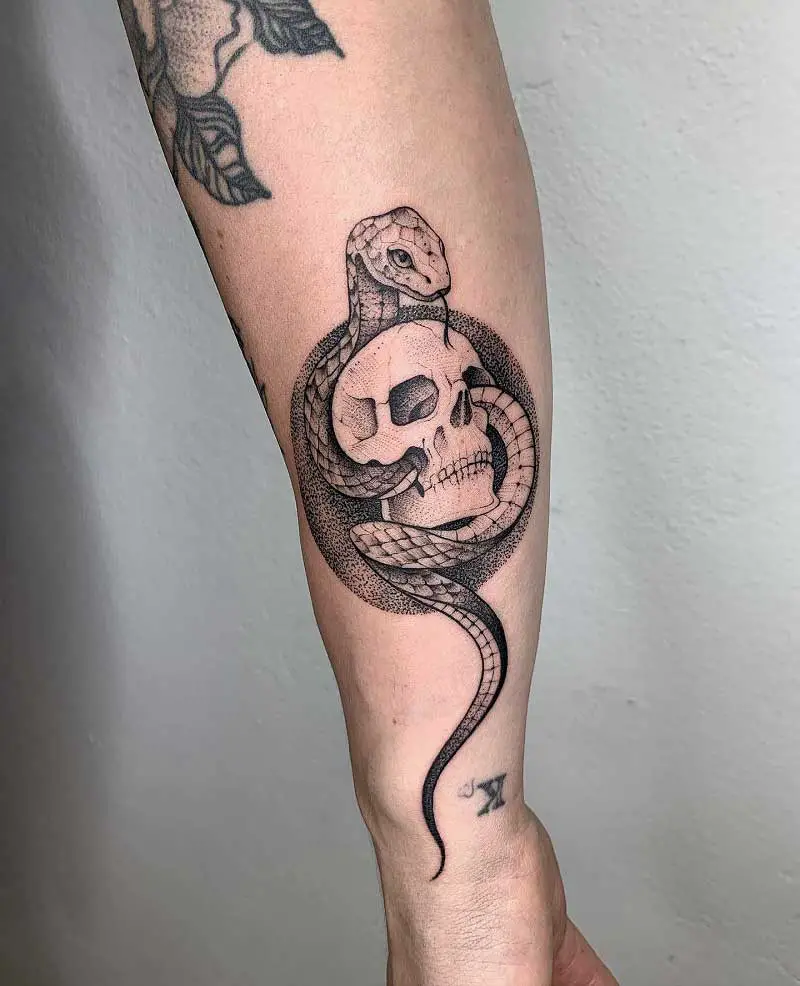 92.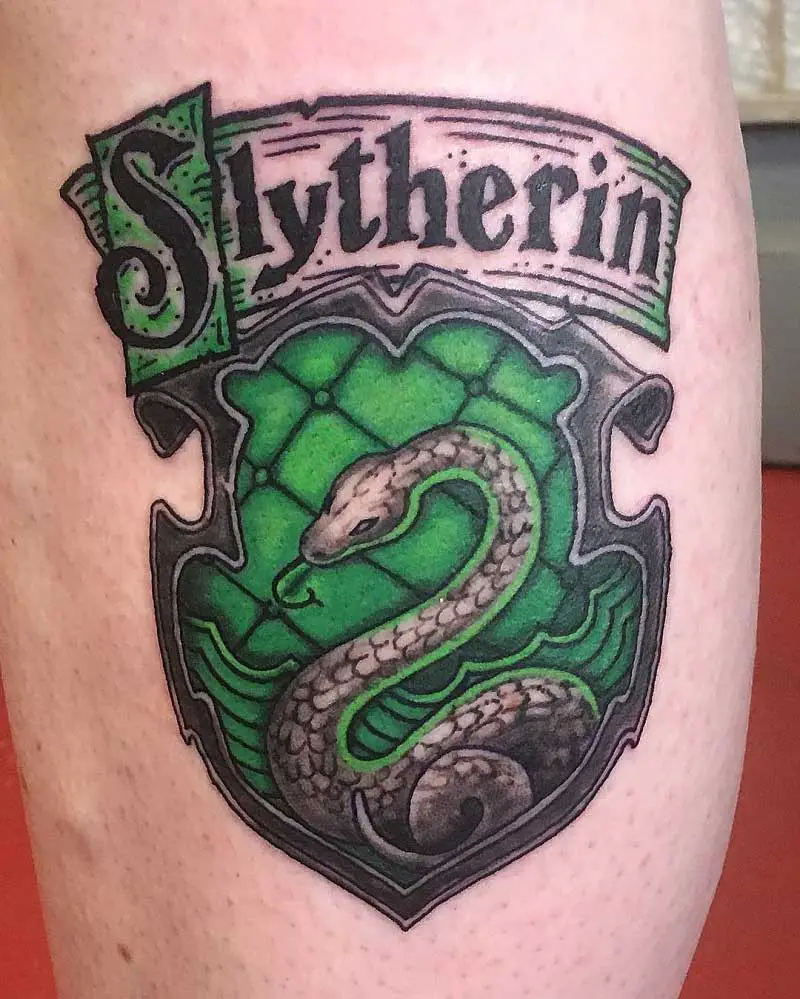 93.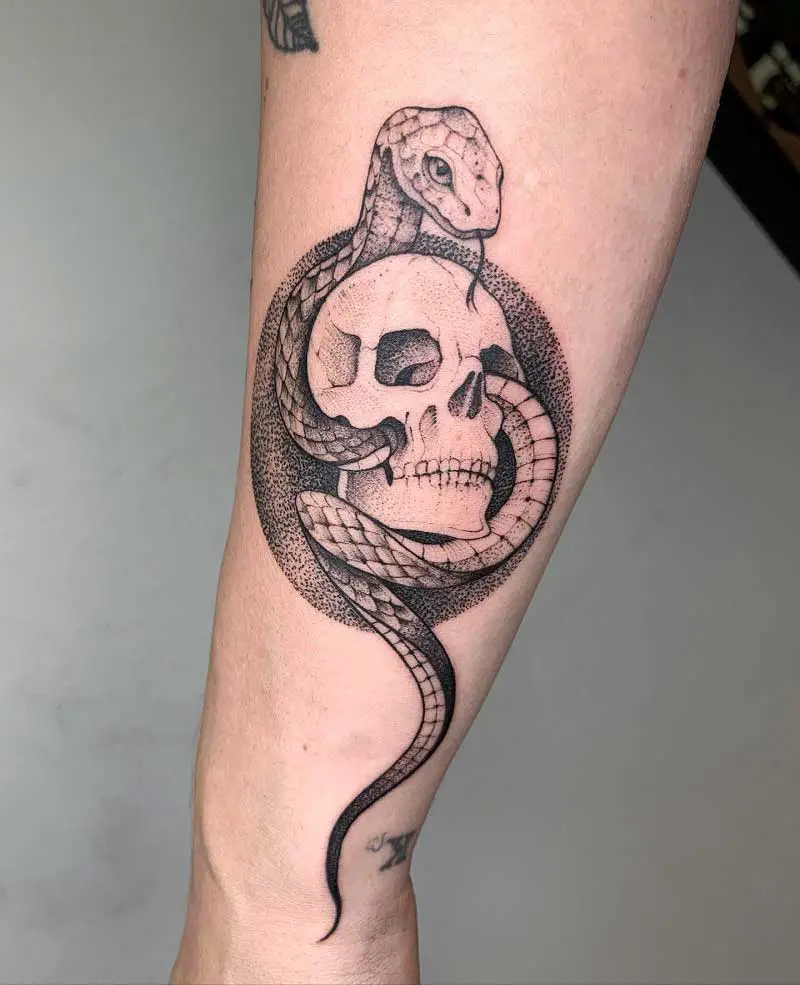 Harry Potter Finger Tattoo
94.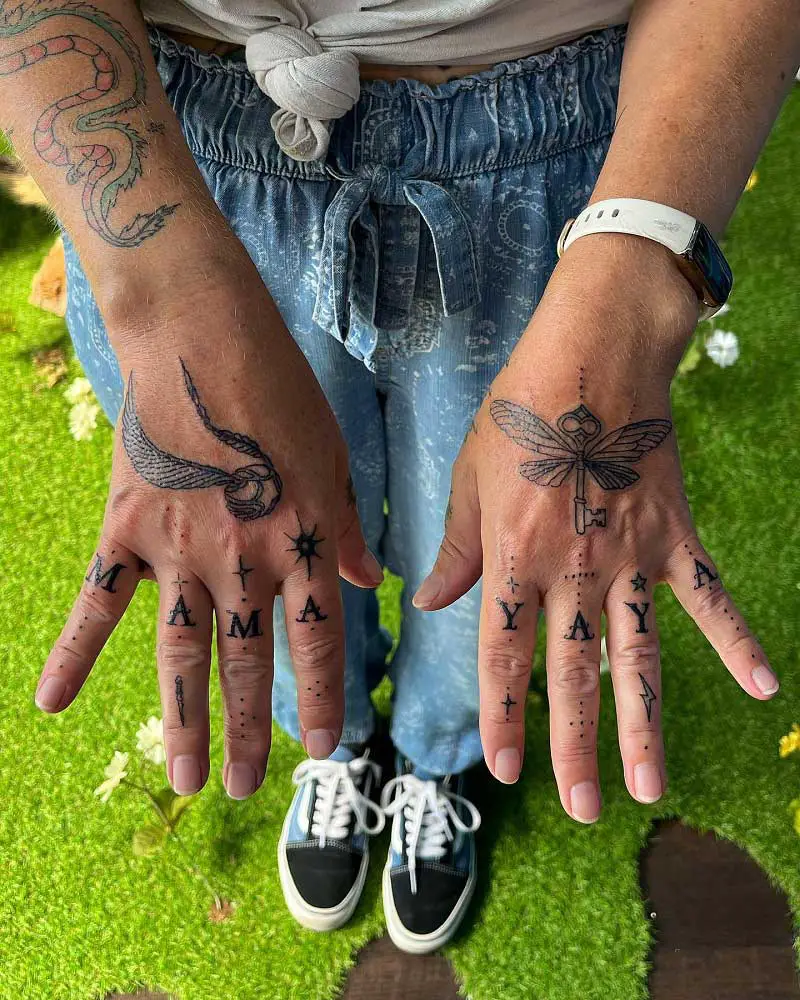 95.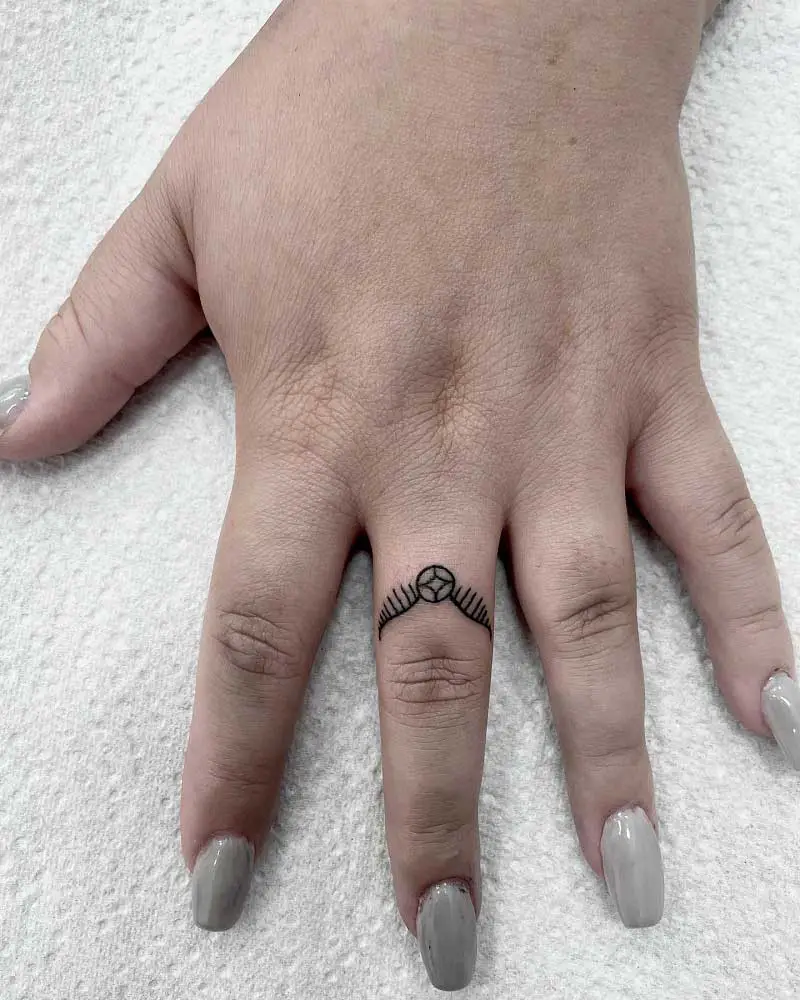 96.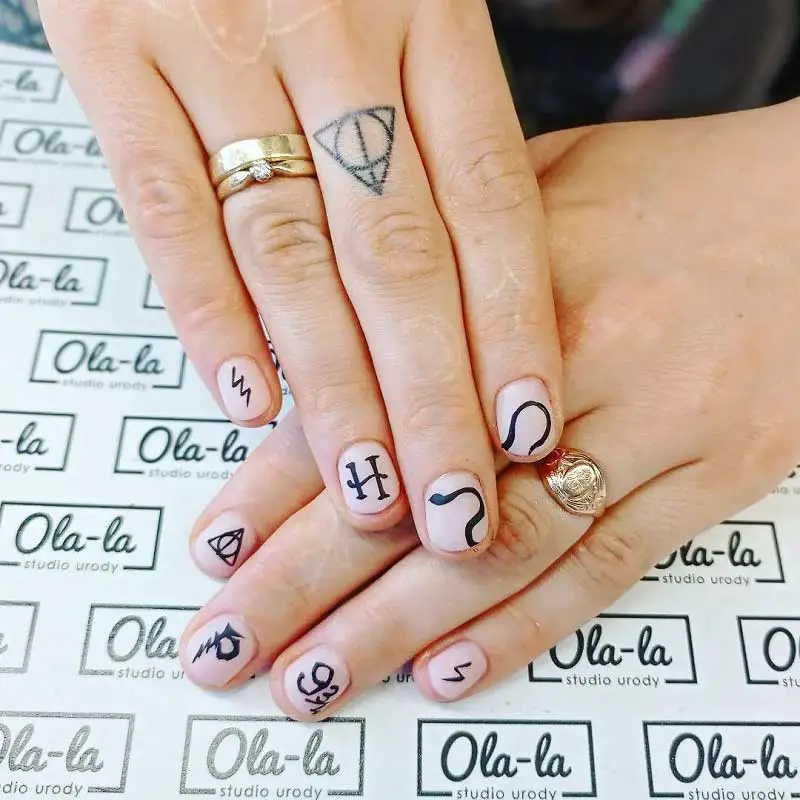 Harry Potter Friendship Tattoos
97.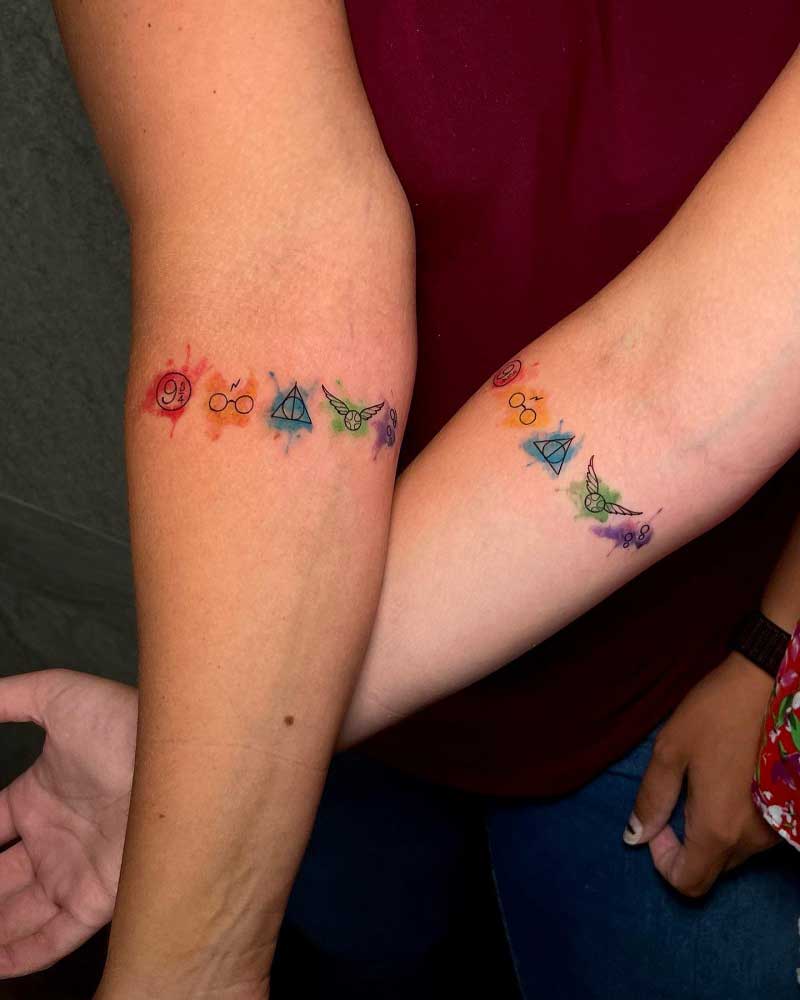 98.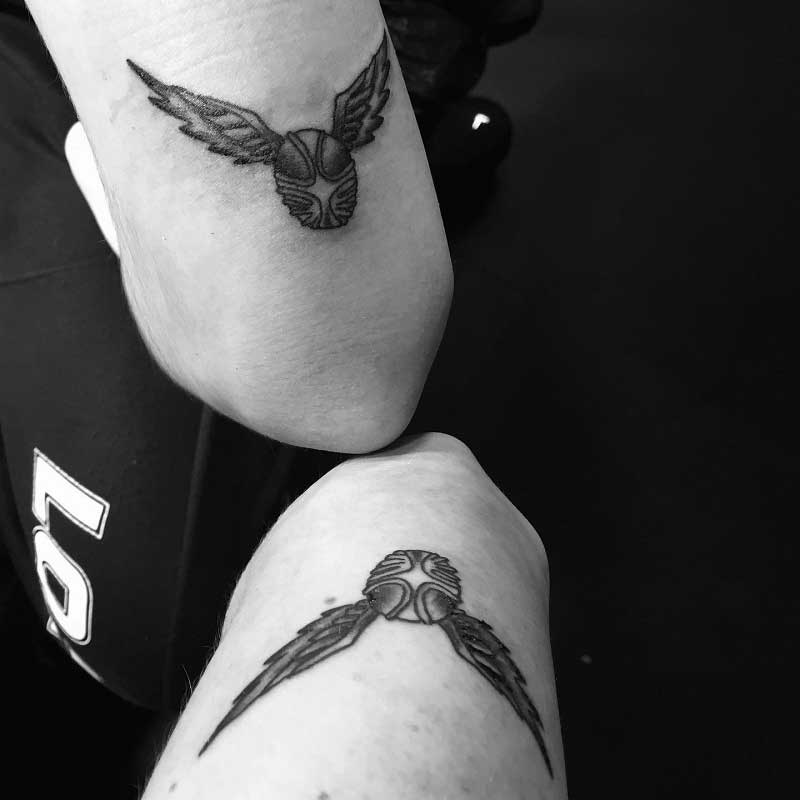 Conclusion
And that's a wrap! We understand it's a lot to take in but if you want the best-looking Harry Potter tattoo inked on your body, you have to be immensely patient and go through all of the designs one at a time. Once you've completed that step, it all gets easier after that. We hope this article has helped you in every possible way in choosing the ideal tattoo of Harry Potter.
Frequently Asked Questions
What does a Harry Potter tattoo mean?
It's a representation of three magical artifacts: the Elder Wand, the Invisibility Cloak and the Resurrection Stone that come together to produce formidable power.
What is the Harry Potter tattoo called?
The Deathly Hallows.
Did Harry Potter have a tattoo?
Yes, he did.
Are tattoos allowed at Hogwarts?
No, they are not.
What does a triangle mean in Harry Potter?
The Sign of the Deathly Hallows.
Why do people get a Deathly Hallows tattoo?
Simply to show off or flaunt their fandom.
Is the Deathly Hallows symbol evil?
No it isn't.
Does Hermione have a tattoo?
No she does not.
Does Harry Potter have a dragon tattoo?
Yes. Of a Hungarian Horntail.
Why are people covering up Harry Potter tattoos?
People are opting to cover up Harry Potter tattoos after J.K. Rowling's comments about trans identity.
Why do people get the deathly hallow tattoo?
To show off their fandom.