Old School, also known as Traditional or American Traditional Tattooing, traces its roots back to the late 19th and early 20th centuries. It flourished primarily in the United States, particularly among sailors, soldiers, and marginalized groups.
During this period, tattooing gained popularity as a form of commemoration, identification, and personal expression. The limited color palette and technical constraints of tattooing equipment at the time heavily influenced the distinct style that would later define Old School tattoo design.
Among the numerous tattoo styles that have emerged throughout history, the Old School tattoo design holds a special place. This iconic style continues to captivate tattoo enthusiasts today with its bold lines, vibrant colors, and timeless imagery. In this article, we delve into the origins, characteristics, and enduring appeal of Old School tattoos.
Here we gathered some artistic pieces which will captivate your sense of artistry by heart!
Best 108  Old School Tattoo Designs and Meanings
Despite the evolution of tattooing styles and techniques, Old School tattoos have managed to retain their charm and popularity throughout the years. The enduring appeal of Old School design can be attributed to several factors:
Bold Outlines: One of the defining features of Old School tattoos is the use of bold, thick outlines. These outlines not only give the design a visual clarity but also ensure longevity, as they are less prone to fading over time.
Limited Color Palette: Old School tattoos typically employ a restricted color palette, consisting of bold primary colors such as red, blue, green, and yellow. This limitation was due to the limited ink options available during the early years of tattooing.
Iconic Imagery: Old School tattoos are characterized by a repertoire of classic and timeless motifs. These include anchors, swallows, eagles, roses, hearts, daggers, snakes, pin-up girls, and traditional nautical symbols like ships and compasses. These iconic images hold specific meanings, reflecting the values, experiences, and aspirations of the wearers.
Symbolism and Traditional Values: Old School tattoo designs often carry symbolic meanings that were prevalent during their inception. Anchors symbolize stability and strength, while swallows signify a safe return home. Roses represent love and beauty, while eagles embody power and freedom. These symbols, deeply rooted in tradition, continue to resonate with tattoo enthusiasts today.
Old School Traditional Tattoos
This iconic tattoo style flourished primarily in the United States, capturing the hearts of sailors, soldiers, and marginalized groups. Today, Old School tattoos continue to captivate enthusiasts worldwide with their bold lines, vibrant colors, and enduring imagery.
We brought you some inspiration if you're looking for an old-school appeal.
1. Persian Pirate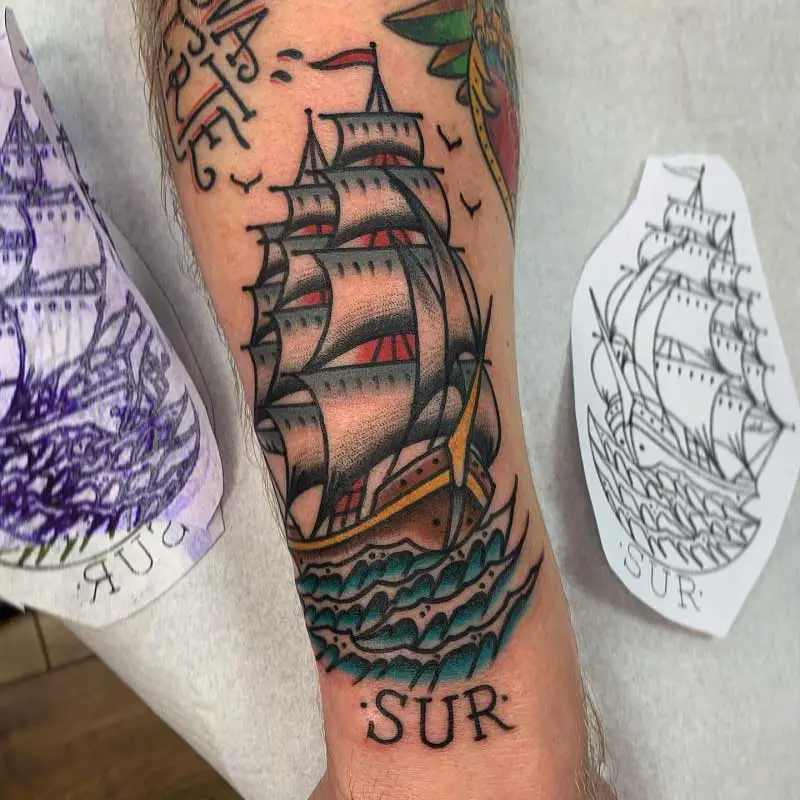 It's a classic ship tattoo inked in a traditional old-school manner with bold outlining. This one is quite simple in nature with limited color palettes and straightforward artistry. Yet looks elegant on the forearm.
2. Twilight Sea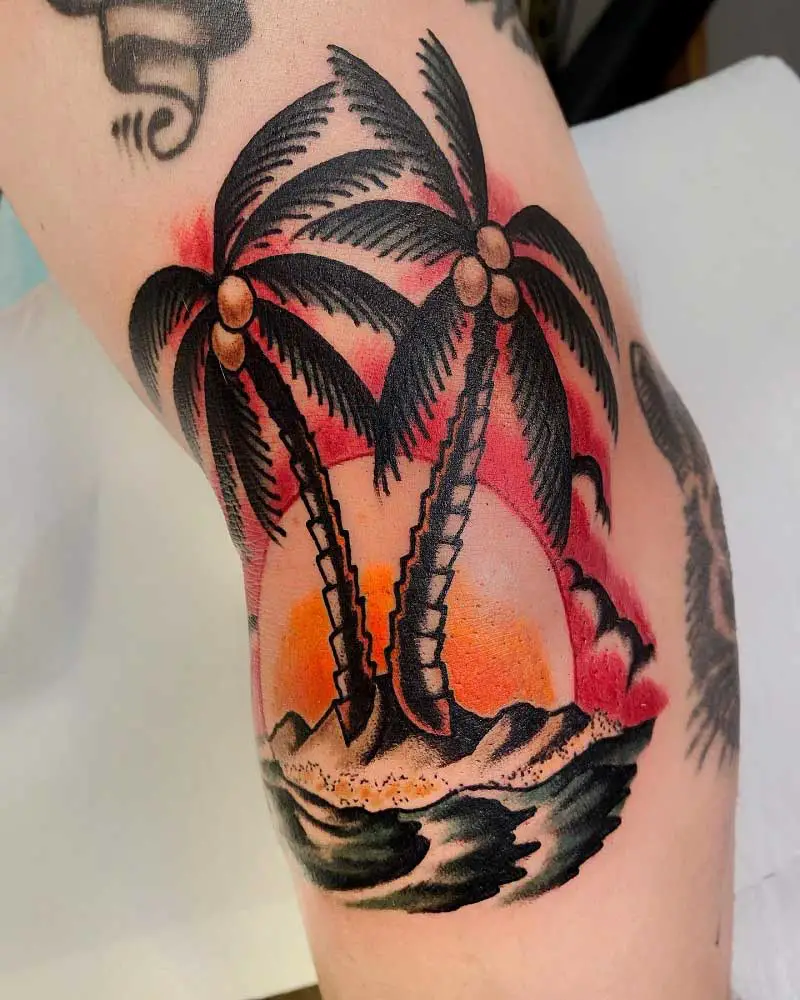 This piece is the perfect example of bold outlining in the tattoo design. The color palettes are very common and limited. But that made it more appealing. With the crimson red and the shade of light yellow, this design will make you feel almost nostalgic.
3. The Wolf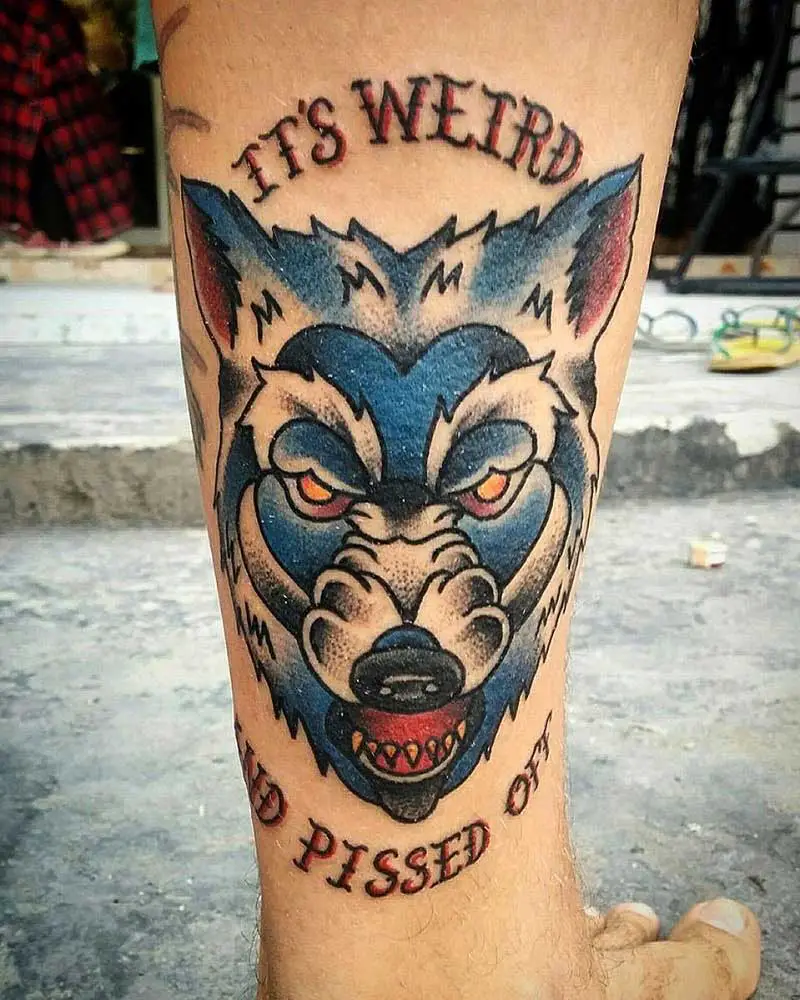 The text in this design says it to be weird and pissed off. And that is well portrayed in the design. The blue color palette gives off a cold beastly vibe and the piercing sharp teeth add to the overall glare.
4. Buddha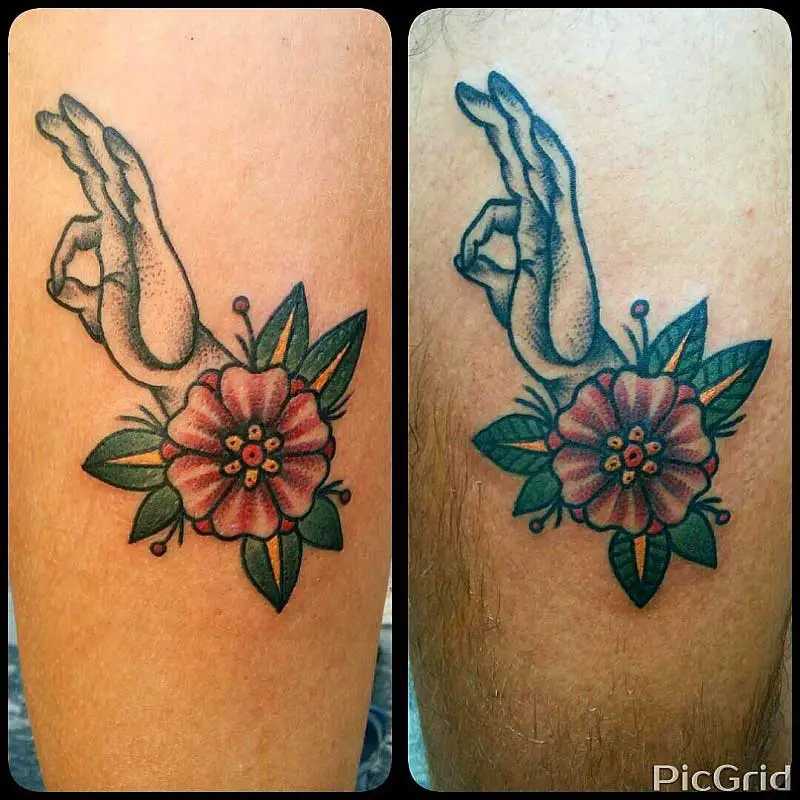 This floral design emits a subtle vibe of peace in it. The color palettes used are quite serene which gives off a calm vibe. Plus the hand sign used with the design is an imitation of Buddha's famous pose of peace.
5. Vintage Beach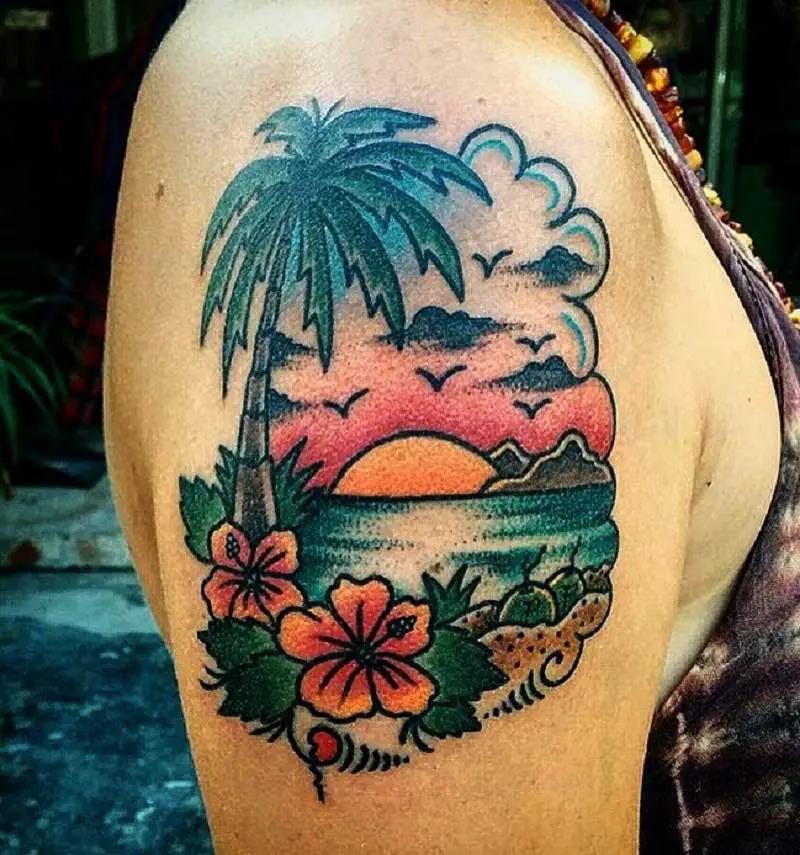 It's a classic design of a beach that is portrayed in a vintage manner. At the first glance, it will take you to the vintage era of the '90s. The coloring is very vivid, intricate, and thoughtful in every bit of this design. which makes it a perfect suit for your arm.
Old School Rose Tattoo
Old-school rose tattoos boast a distinct aesthetic charm. With their bold outlines, vibrant hues of red, pink, and yellow, and lush, petal-filled designs, they capture attention and exude a sense of timeless elegance. These tattoos often feature additional elements like scrolls, banners, or daggers, adding further depth and character to the overall composition.
Here are some floral inspirations for you-
6. Roseate Glove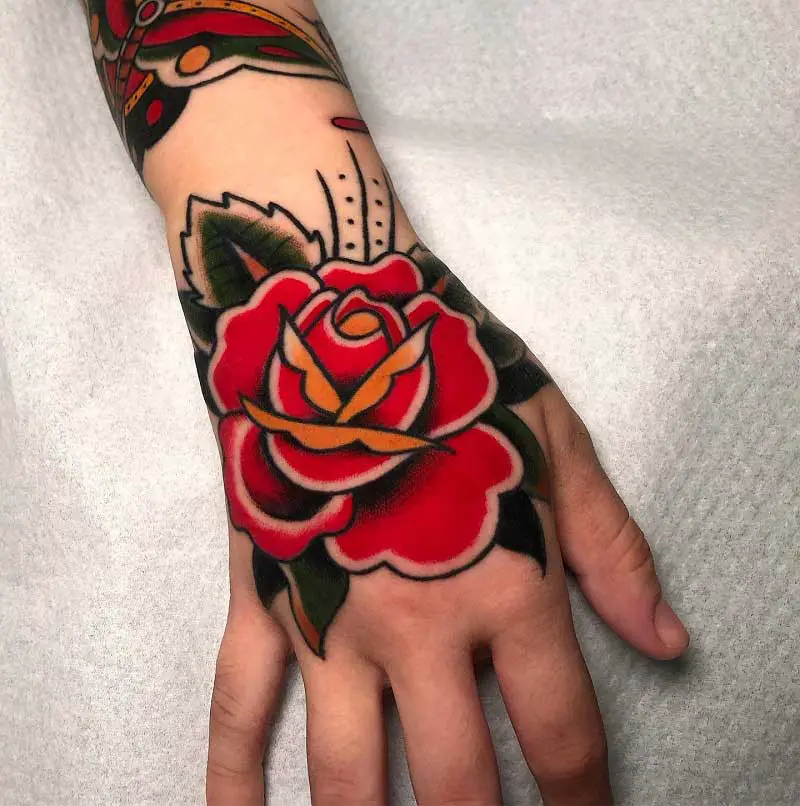 The design covers almost all of the upper-hand side which looks like a glove wrapping around the hand. The crimson red petals with gothic black leaves made the rose a piece of true art. If you are a fan of artistic endeavors, this piece on your hand can meet your elegance.
7. Sunshine Rose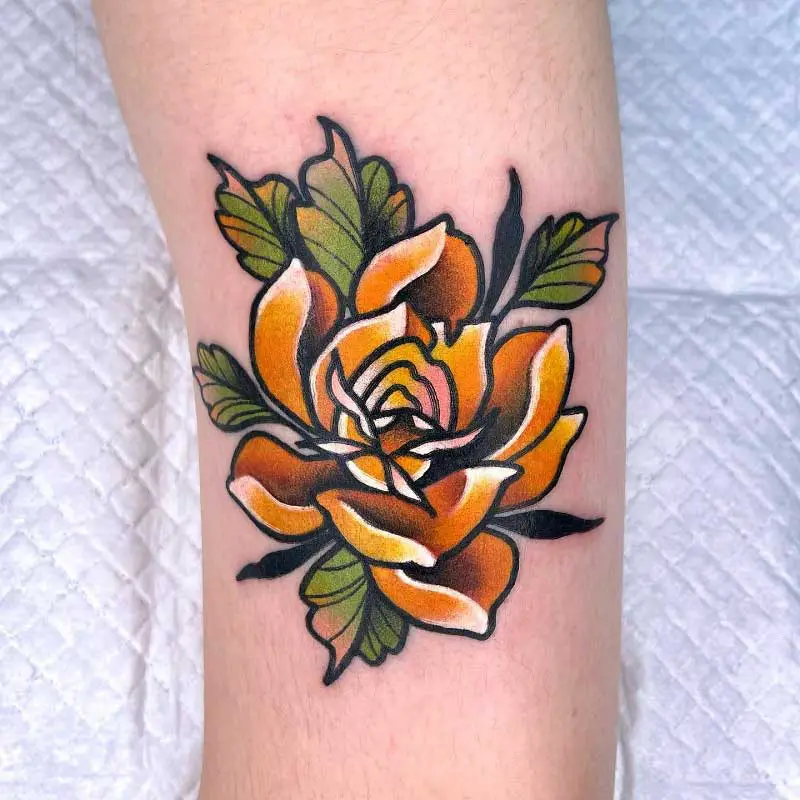 This particular piece is the embodiment of true beauty as the rose is the beauty of nature. The bold and black outlines with splashes of colors inside make this design filled with appeal. If you're getting a rose tattoo, this design can shine on your arm brightly.
8. Sparkling Rose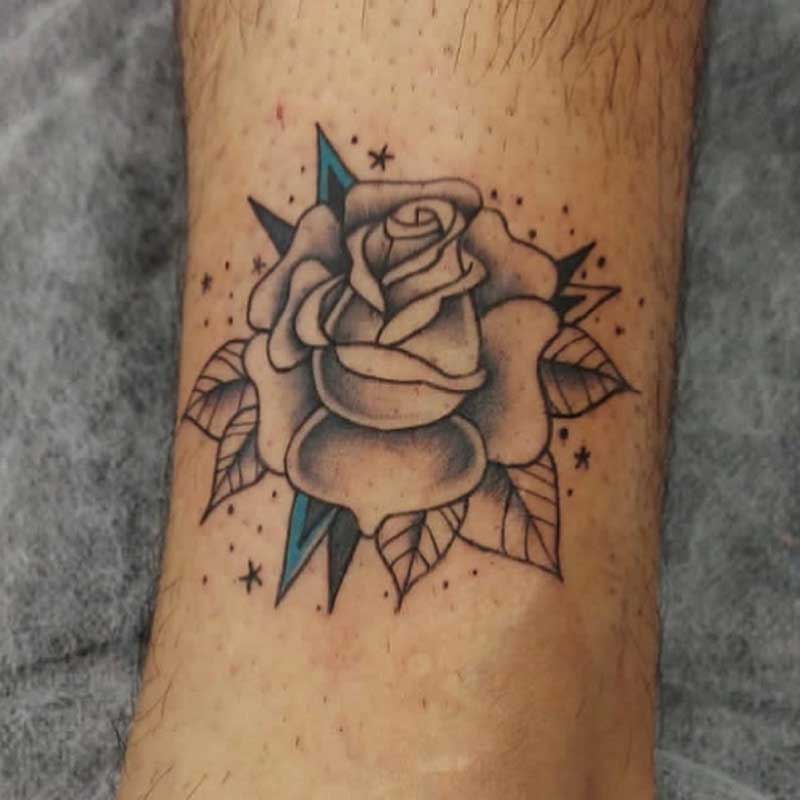 It's quite an interesting design. The whole body of this design is monochromatic but with little sparkles all around. This design symbolizes hope. As the ray of sunshine on a cloudy day. A little bit of light at the end of the tunnel. All in all, it's a piece that can keep you motivated through hard times.
9. Crimson Glory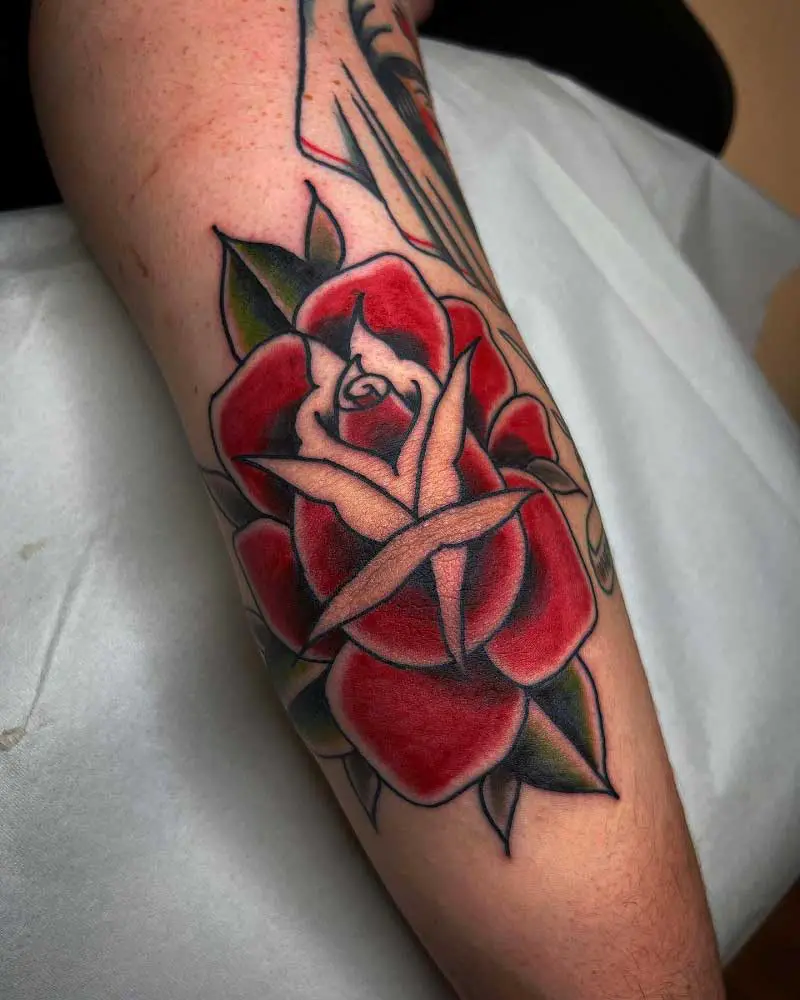 This crimson-red rose can be a perfect design for you if you looking for an inner arm tattoo. Its petals are proudly presented with the vermilion aura which makes it different from any other design out there.
10. Rosy Heart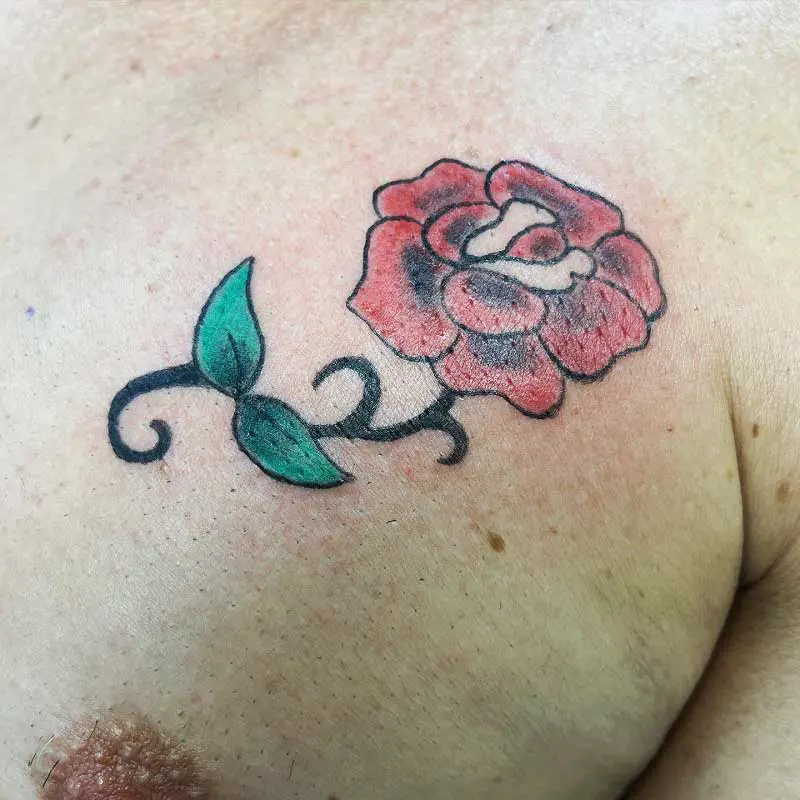 It followed a vintage design pattern with spiral outlining. The color palettes are of a very simplistic nature following the traditional style. It's small, intricate, and beautiful. And its placement is just perfect.
Old School Eagle Tattoo
Eagle tattoos, a quintessential motif within Old School tattoo design, embody power, freedom, and indomitable spirit. With their wings spread wide and piercing eyes, these majestic creatures symbolize strength. As you bear the mark of the soaring eagle, let its symbolism soar with you, igniting your inner fire and reminding you to always reach for the skies.
Here are some examples of such strength, freedom, and power-
11. Spirit of Freedom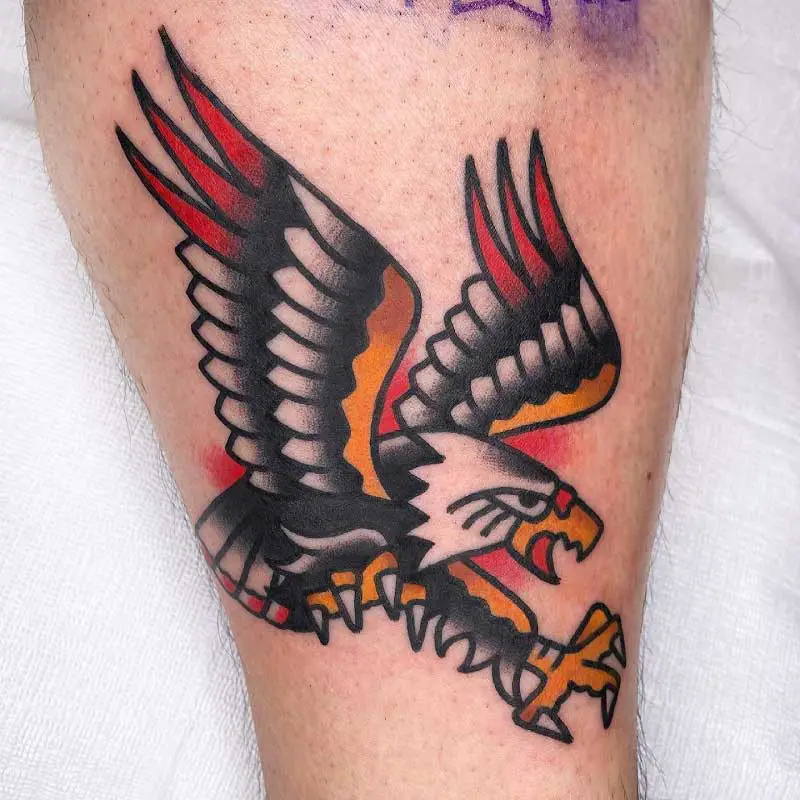 Freedom is colorful! So is this design of freedom. With a limited color palette, the artist made it look so intricate that it's a praiseworthy design. Top to bottom!
12. Majestic Might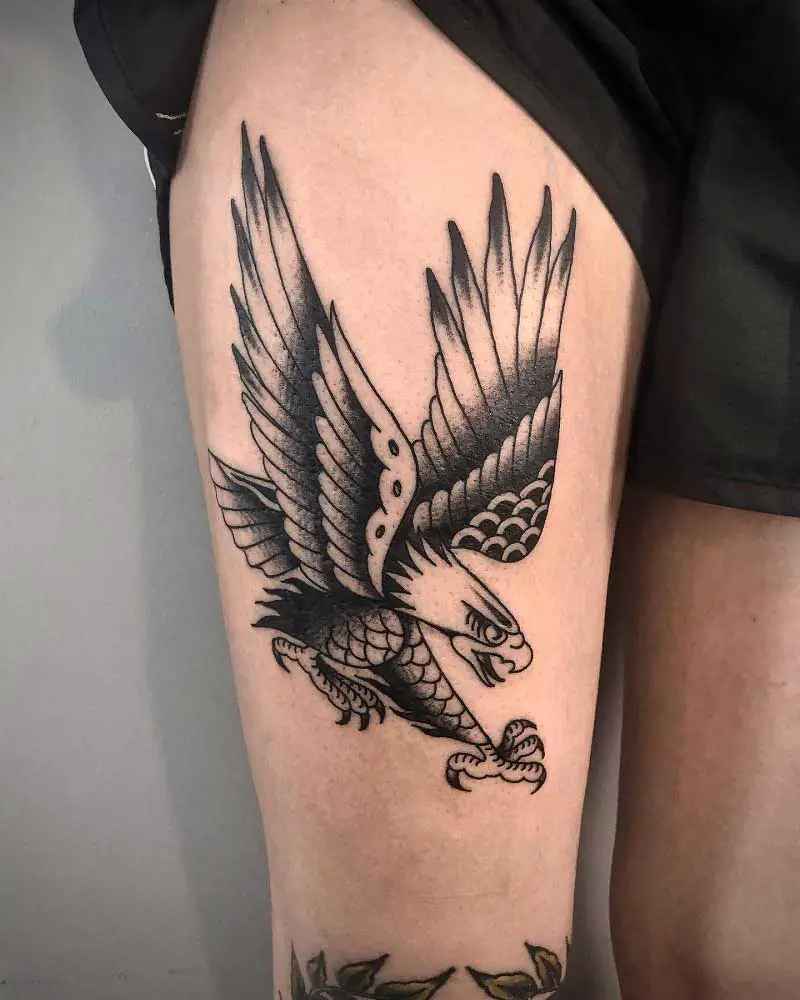 This design is the very embodiment of power and strength. The eagle is designed with a fierce gaze and an open claw that symbolizes purpose with the highest objective. This one is a perfect suit for any man with a mission.
13. Flight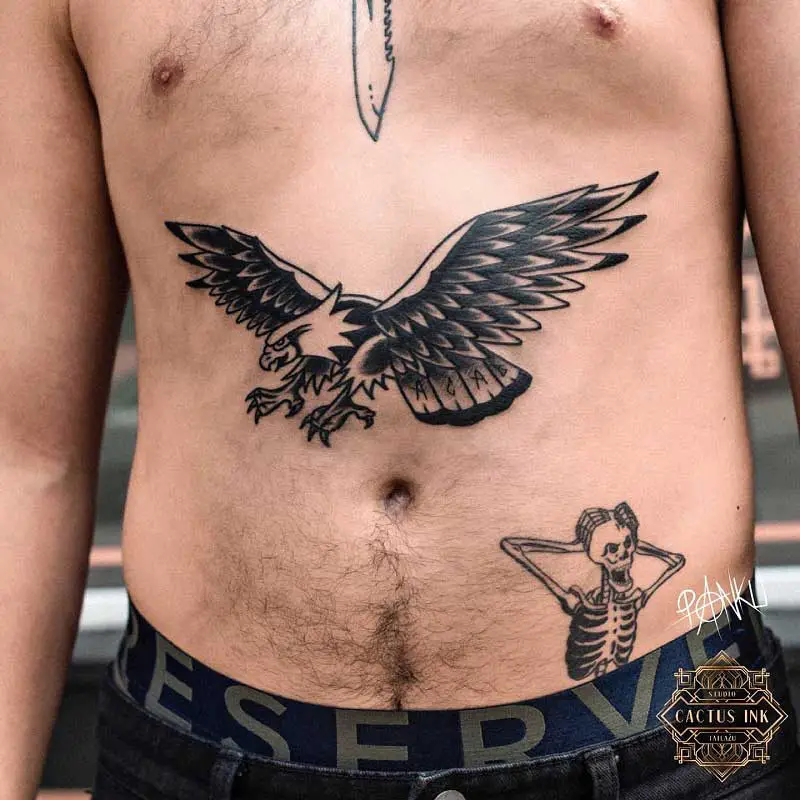 It's a monochrome eagle tattoo that resembles freedom and strength. The upper belly placement of the design makes it very captivating to eyes.
Plus the design itself is very alluring.
14. Regal Rage
Just look at those eyes! They are blinded by rage! But behind the rage, there's a sense of purpose, a goal that is imminent to achieve. plus the spread wings represent the glory of freedom. There is no better design than this to place on your inner thigh.
15. Hunter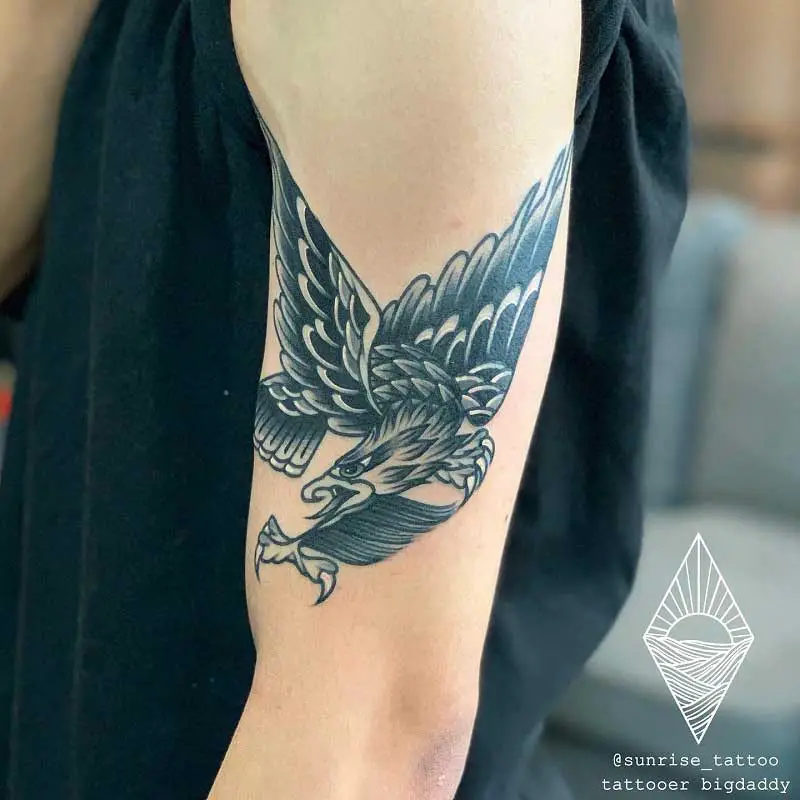 An apex predator of the sky is hunting with his all might. What could be a better sight than that? Well, this particular piece exactly portrays that rush, that thrill, that exact moment of utmost excitement profoundly.
Old School Snake Tattoo
Snakes represent metamorphosis, knowledge, and power with their sinuous curves and piercing gaze. These serpentine sculptures create a lasting effect on skin and imagination with their eternal appeal. Thus, an Old School snake tattoo may be the perfect way to express strength and embrace change.
Now let yourself be mesmerized by the magical metamorphosis-
16. Wicked Dagger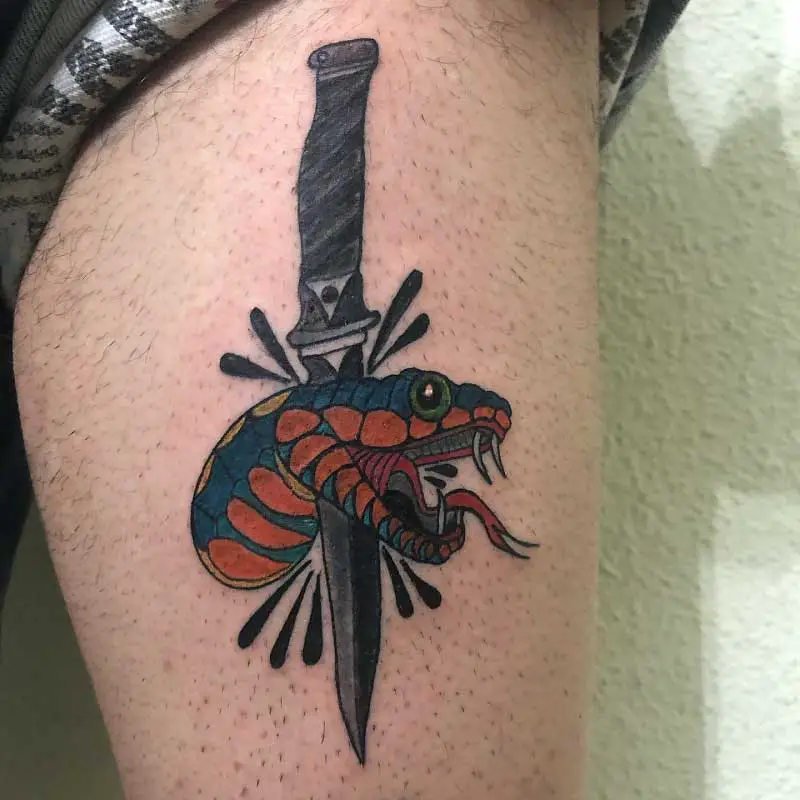 This snake tattoo is intricate, beautiful, and alluring, and speaks for itself. The color palettes are chosen wisely to captivate your soul in an instant. And the greyscale dagger and bad blood spitting out meet every aspect of the aesthetics of a creative tattoo.
17. Sin Shoulder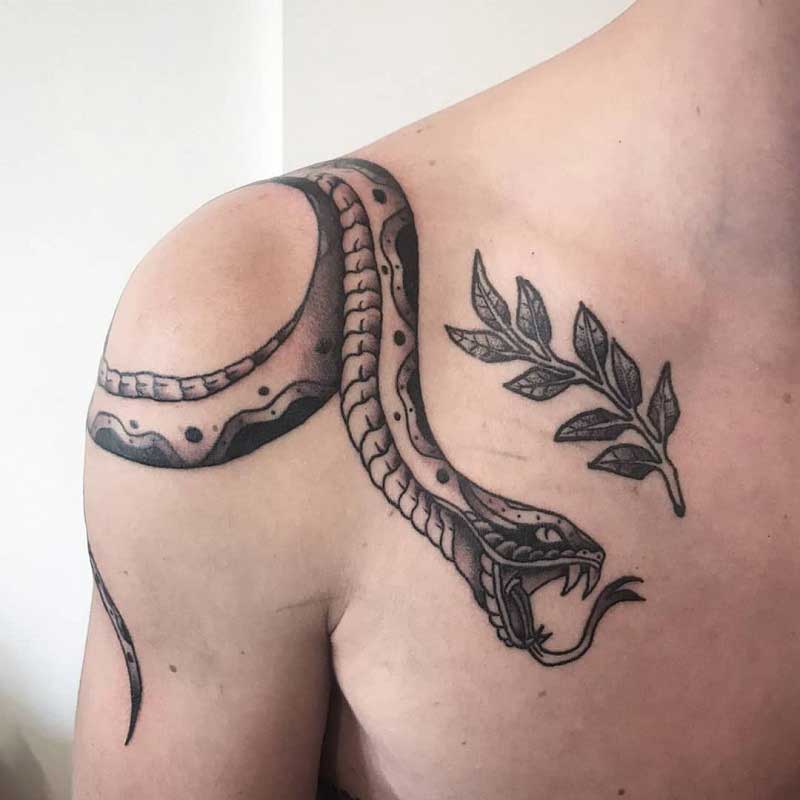 This design is the pinnacle of creativity. The snake is wrapped around the shoulder like it's hanging here. If you're out for a creative tattoo design, you're in for a treat with this one.
18. The Metamorphosis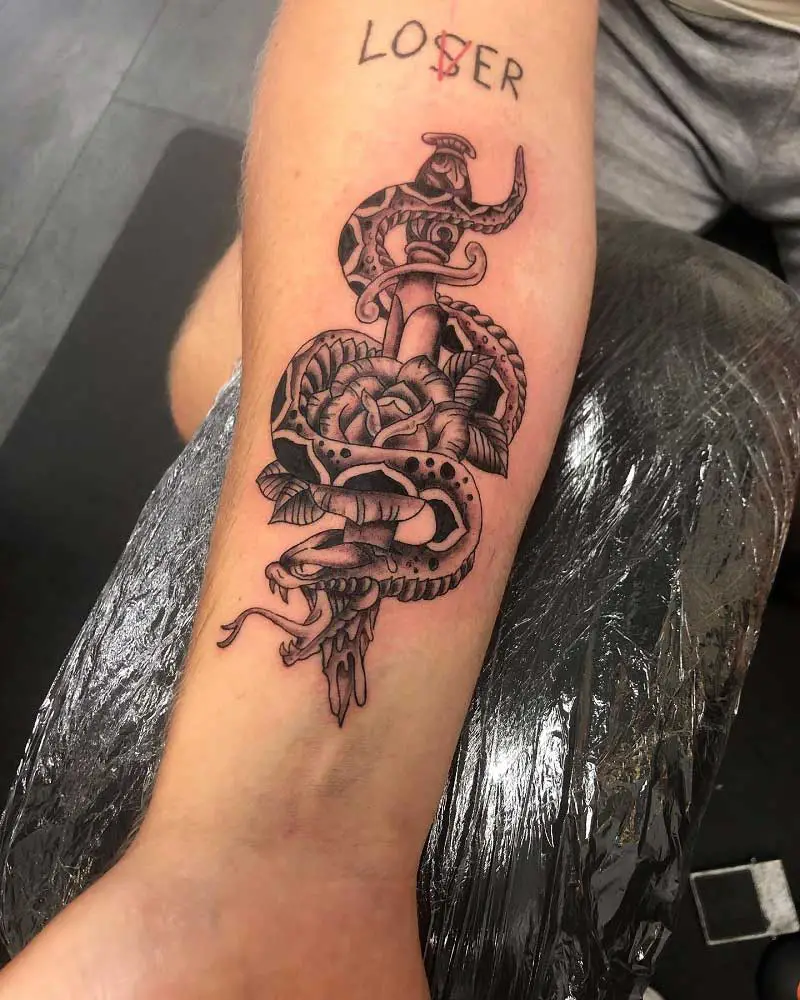 Tragedy shapes human lives. This design is a true embodiment of that philosophy. The text of this design portrays the metamorphosis of a person forged in tragedy. The dagger killing the serpent symbolizes getting rid of deceitful persons in life. And the rose suggests holding love close to the heart.
19. Ophidian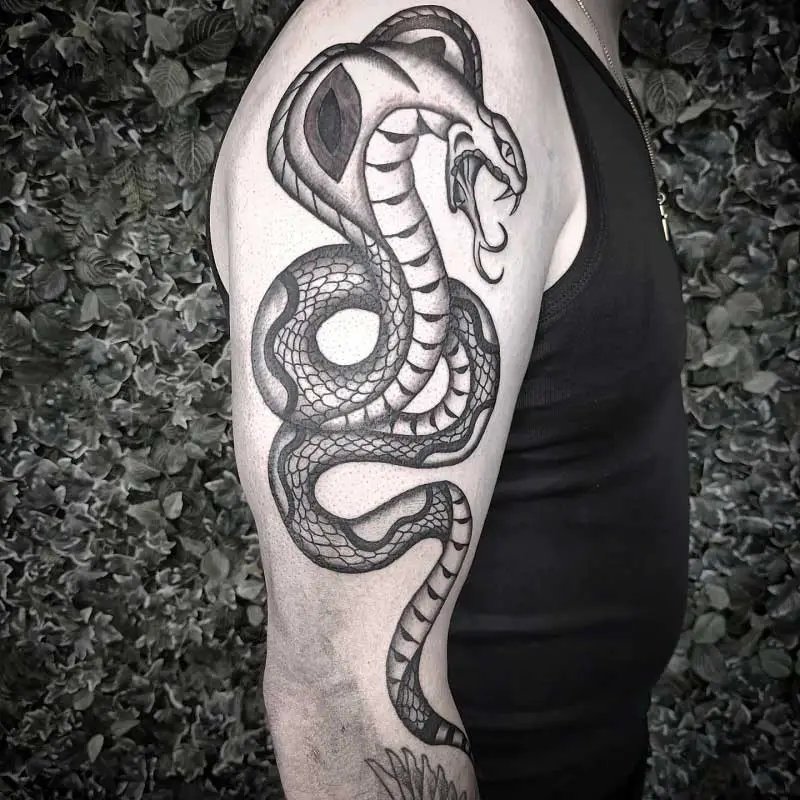 The ancient serpent with his glorious hood and fierce fangs. If you're looking for a tattoo for your upper hand, this one is the best. The artistry is at its peak, the design and coloring are intricate and thoughtful. All in all, you're gonna catch some eyes.
20. Serpentine Punk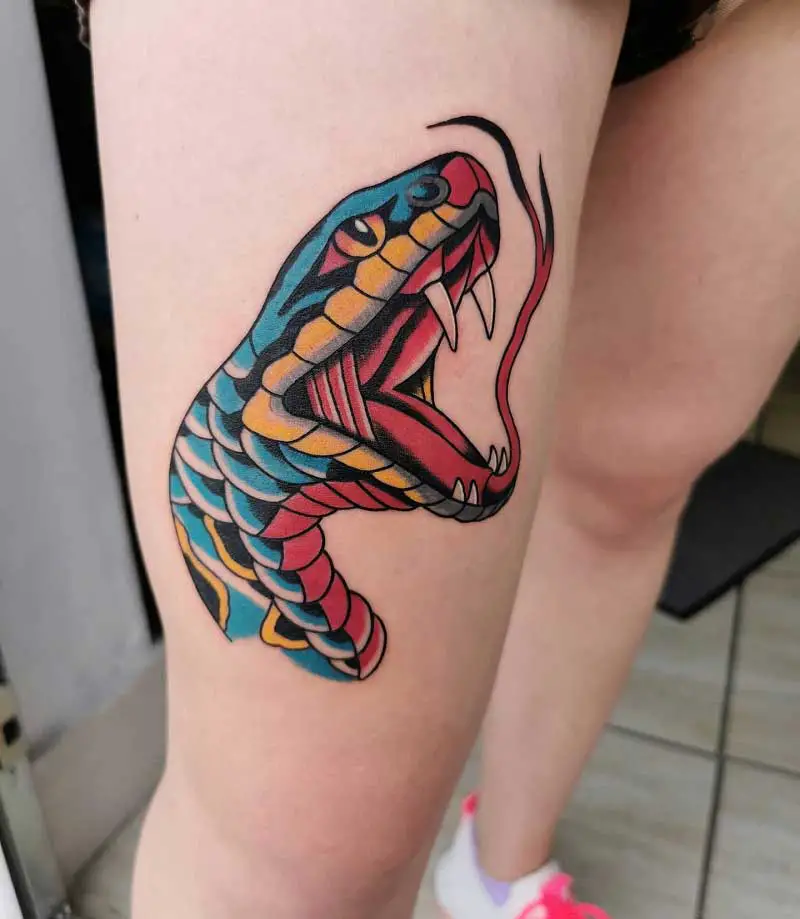 In this particular piece, the serpentine characteristics meet the style of PUNK. The color palette is selected with the intention of making something magical mixing up with the gray serpentine aura.
Old School Butterfly Tattoo
We've long been enchanted by butterflies, nature's tiny emissaries. The old-school butterfly tattoo combines the beauty of these winged creatures with the timeless appeal of traditional tattooing. From sailors to fashion icons, these intriguing emblems of transition continue to captivate tattoo fans around the globe.
Here are some beautiful specimens-
21. Butterfly Web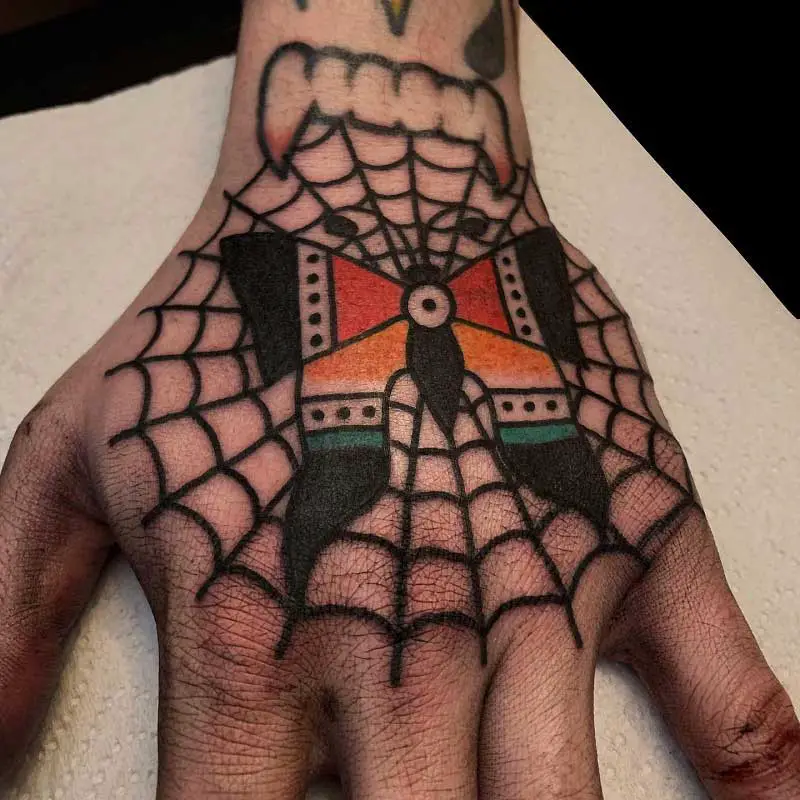 In a word, beauty caught on a beastly web. The whole palmar side is covered in spider webs and a beautiful butterfly is caught in the middle. It's a classic conundrum of life portrayed with creativity with a tattoo.
22. The Mystique Eyes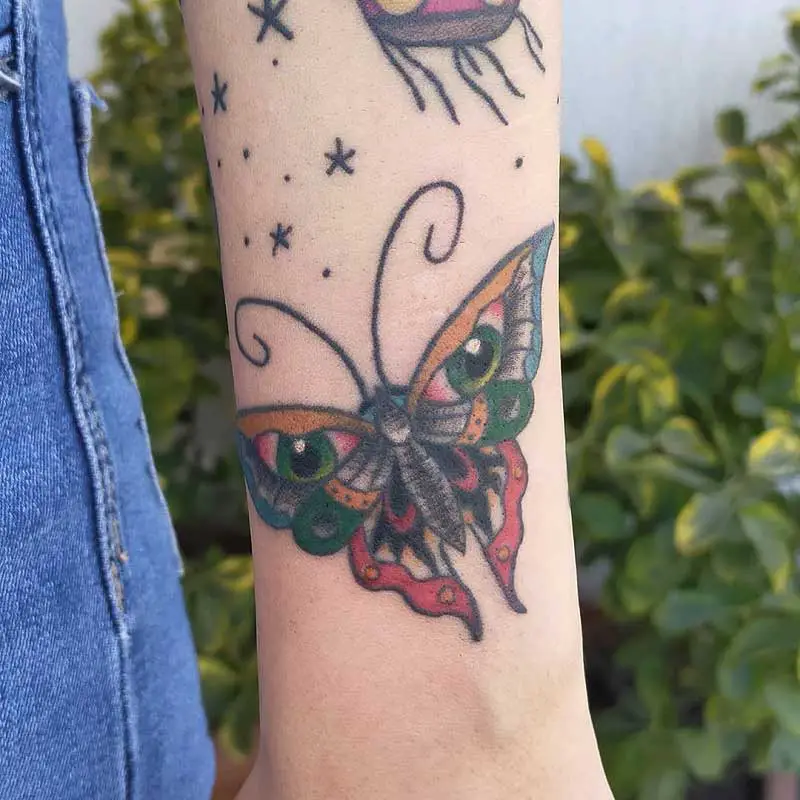 It's a beautiful portrayal of old-school tattoo design. The outline is dark and bold, color palettes are limited but scattered in a thoughtful way. And the gazing eyes in the wings of the butterfly draw attention in a fabulous way.
23. Greyscale Beauty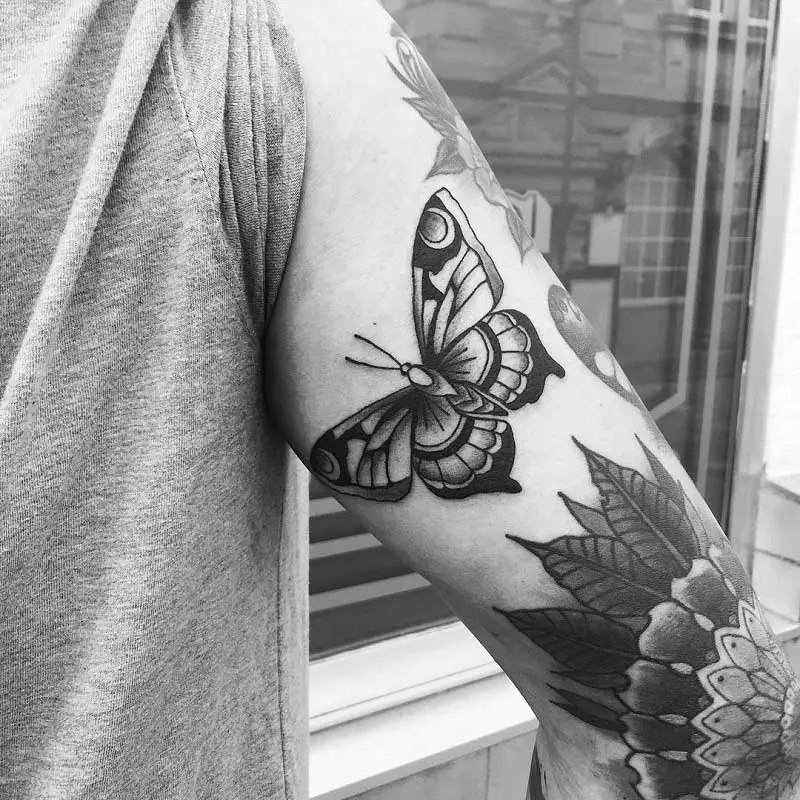 Although monochrome, the butterfly is spouting out its color piercing through the greyscale net. The way those wings are inked gives off a majestic vibe of freedom and beauty simultaneously.
Old School Panther Tattoo
Very few images command attention quite like the mighty panther. With its fierce gaze, sleek silhouette, and undeniable aura of power, the old-school panther tattoo has become an enduring symbol of strength and mystique. Boldly rendered in black ink, this iconic design has captivated the hearts of tattoo enthusiasts for decades.
24. Nature's Call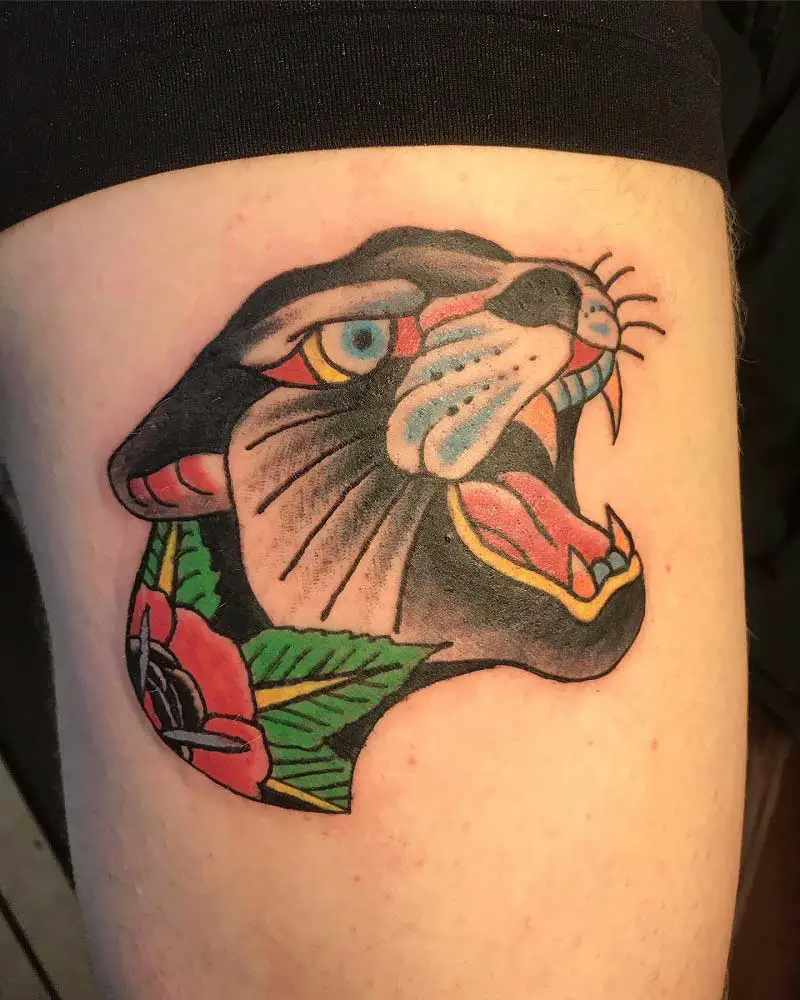 This particular design is inspired by the tropical art style. This style is close to nature and the artistry features the elements of nature in a creative way. The tattoo design here also has the same features and looks amazing on the thigh of the man wearing it.
25. Chromatic Battle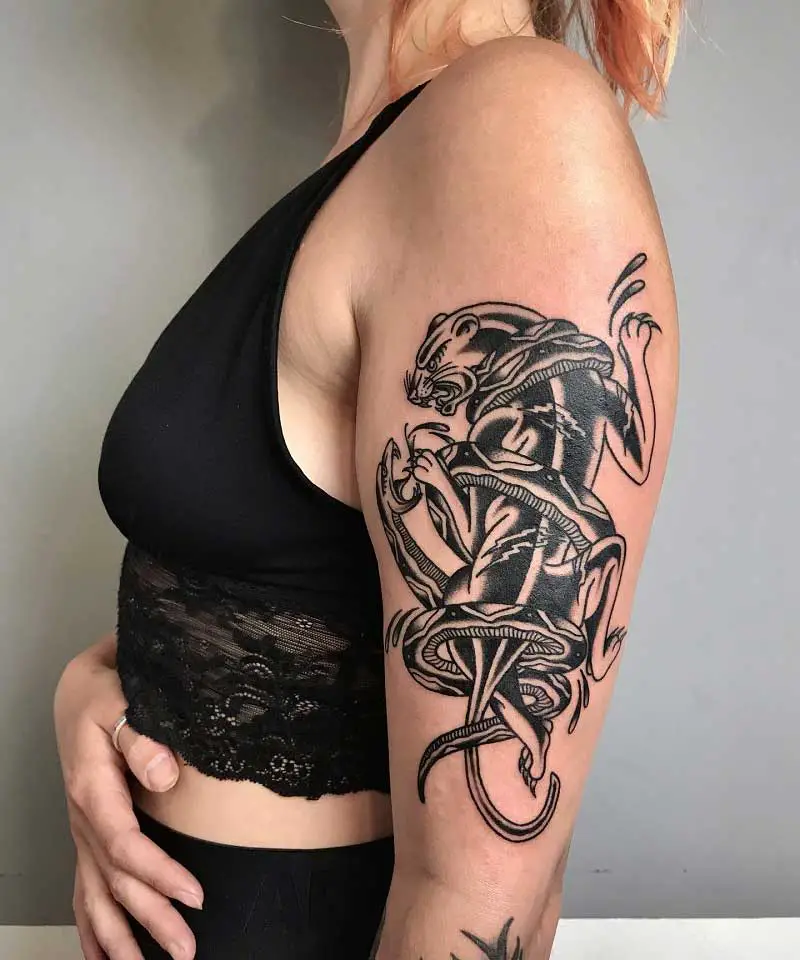 A fight between two legendary apex predators of the wild. Drawn and inked in the gothic black lining that brings out every drop of goth aestheticism possible in a tattoo design. This one is a world-class masterpiece for an upper arm tattoo.
26.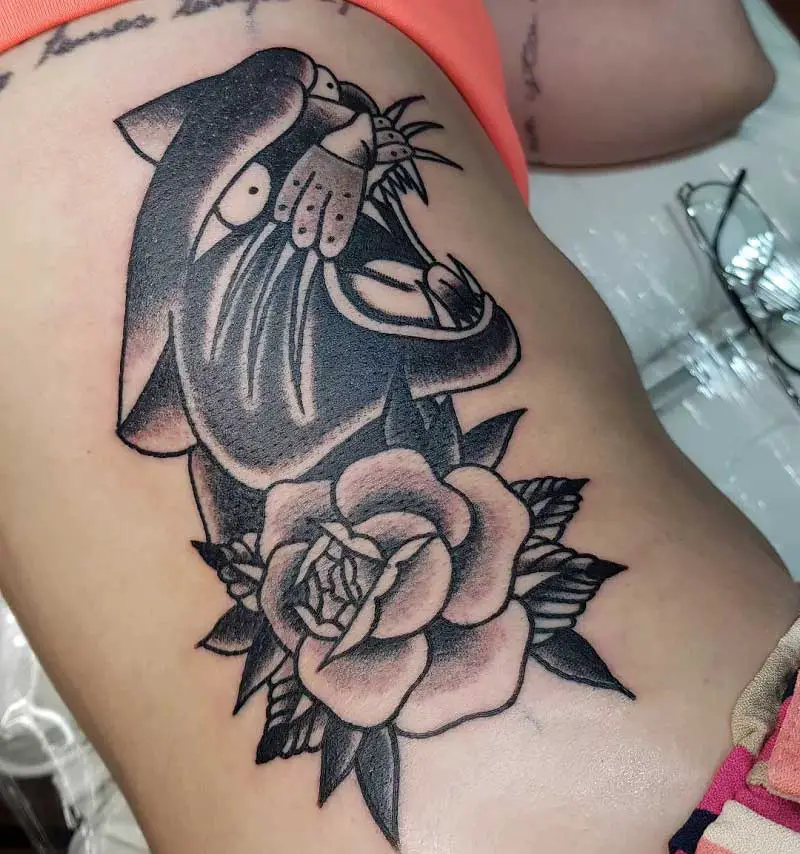 27.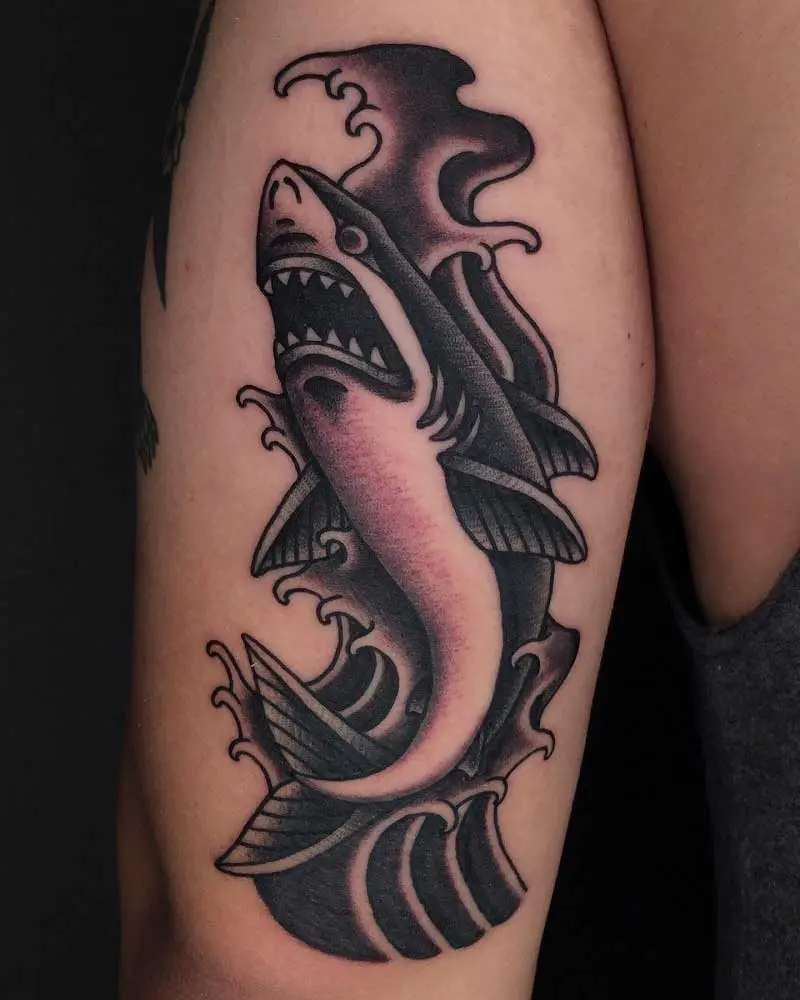 28.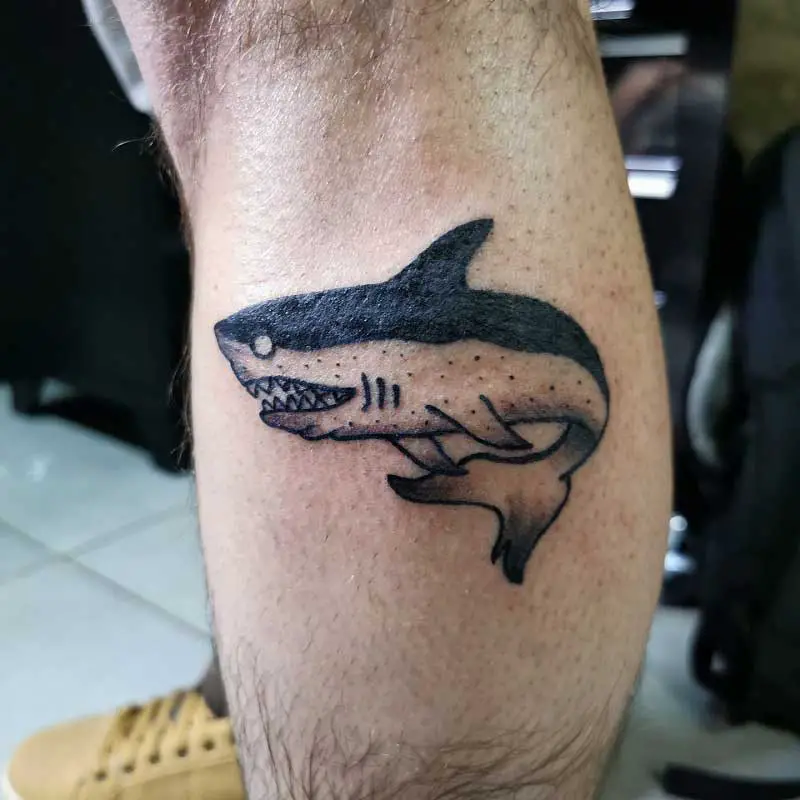 29.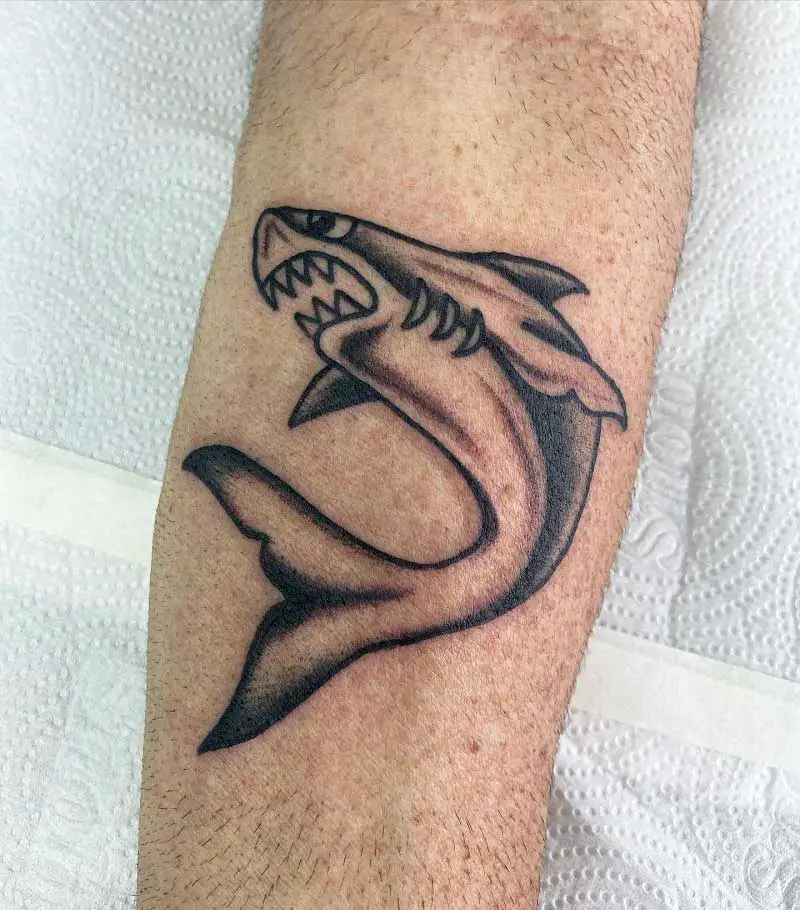 Old School Ship Tattoo
30.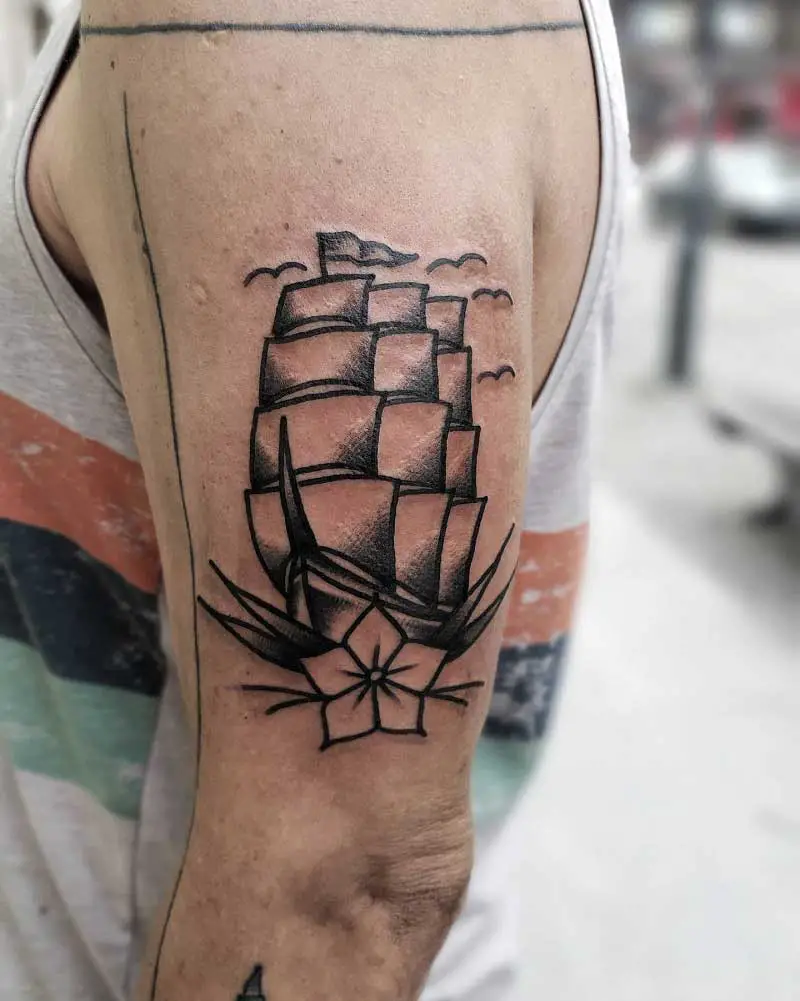 31.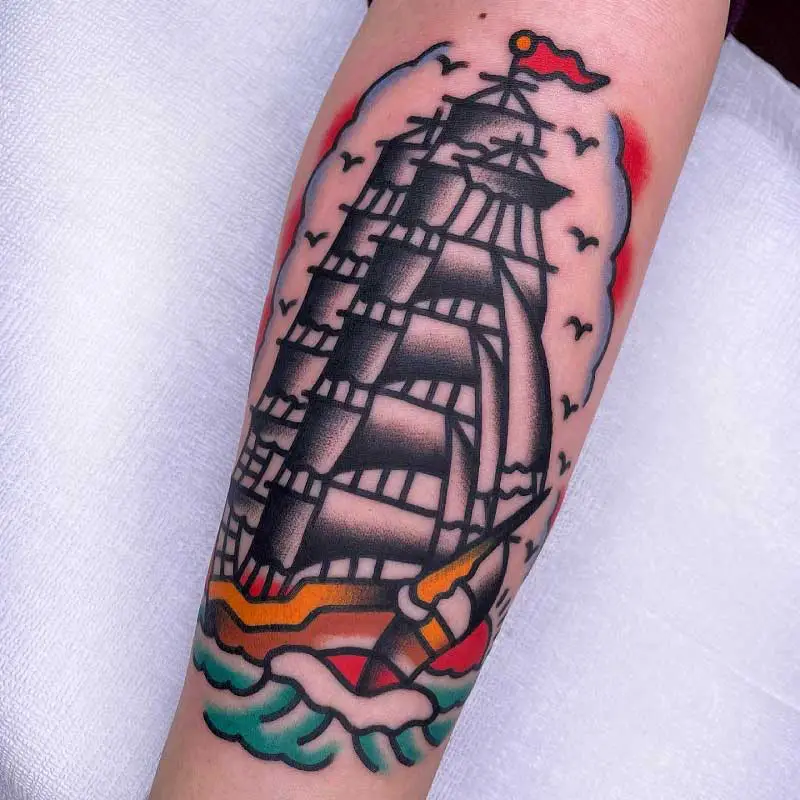 32.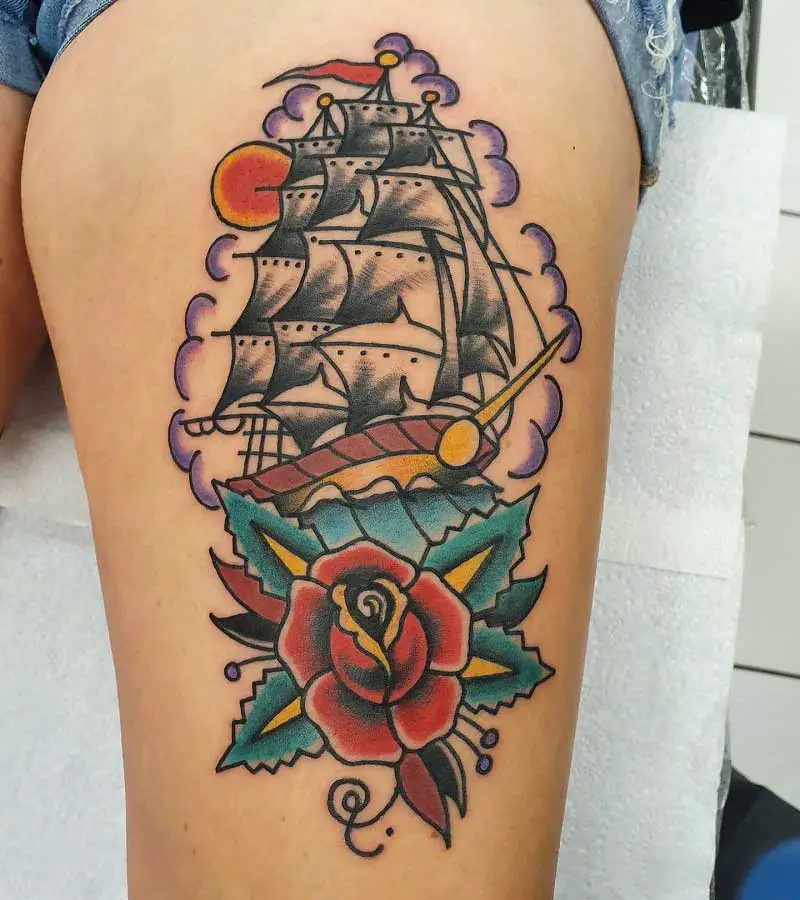 Old School Traditional Wolf Tattoo
33.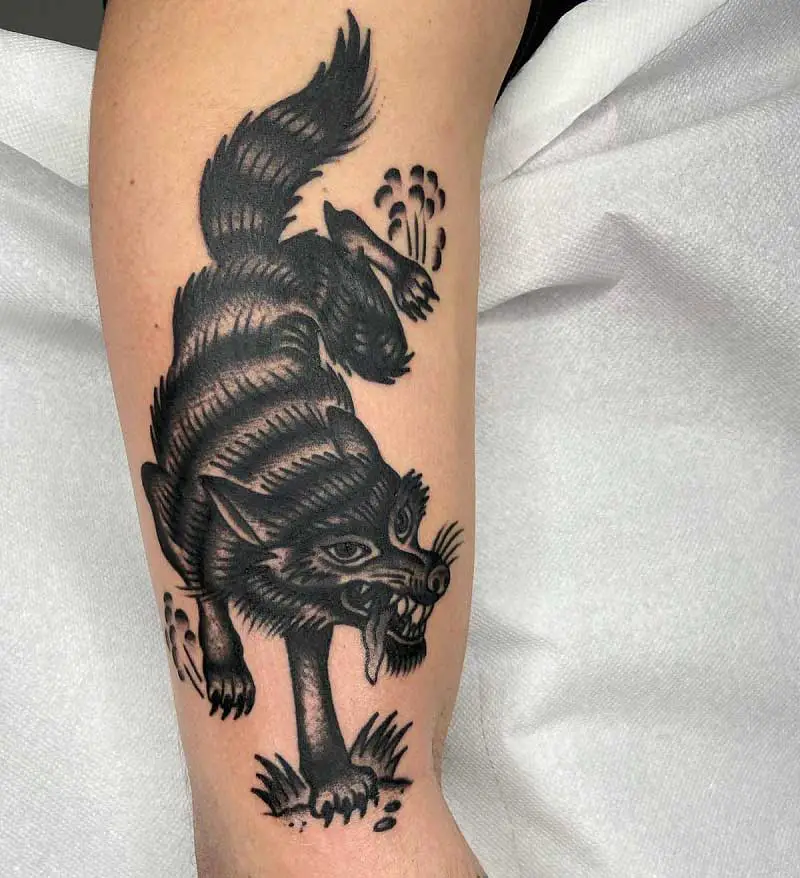 34.
35.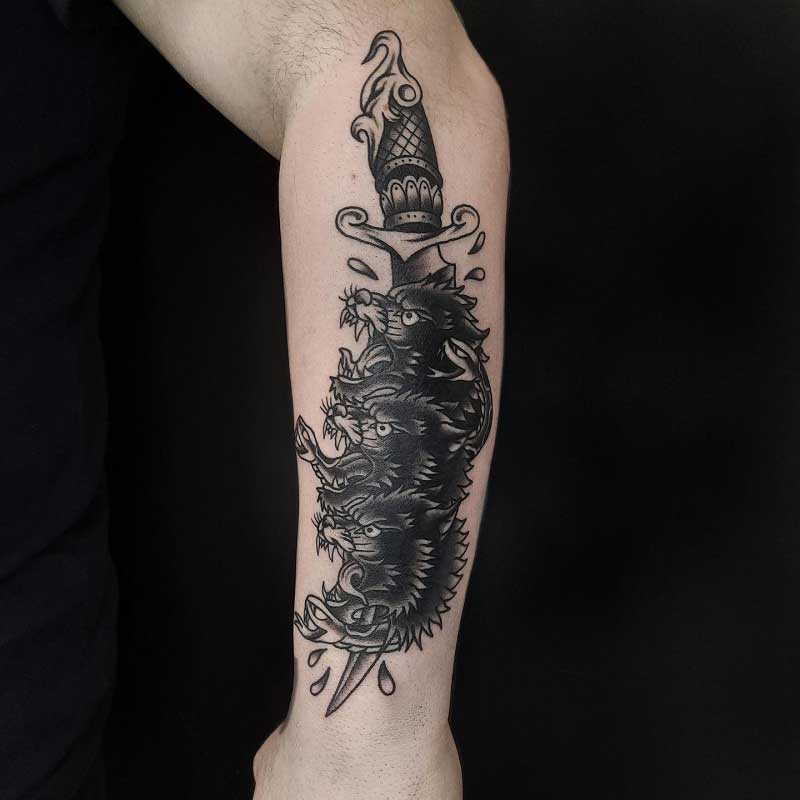 36.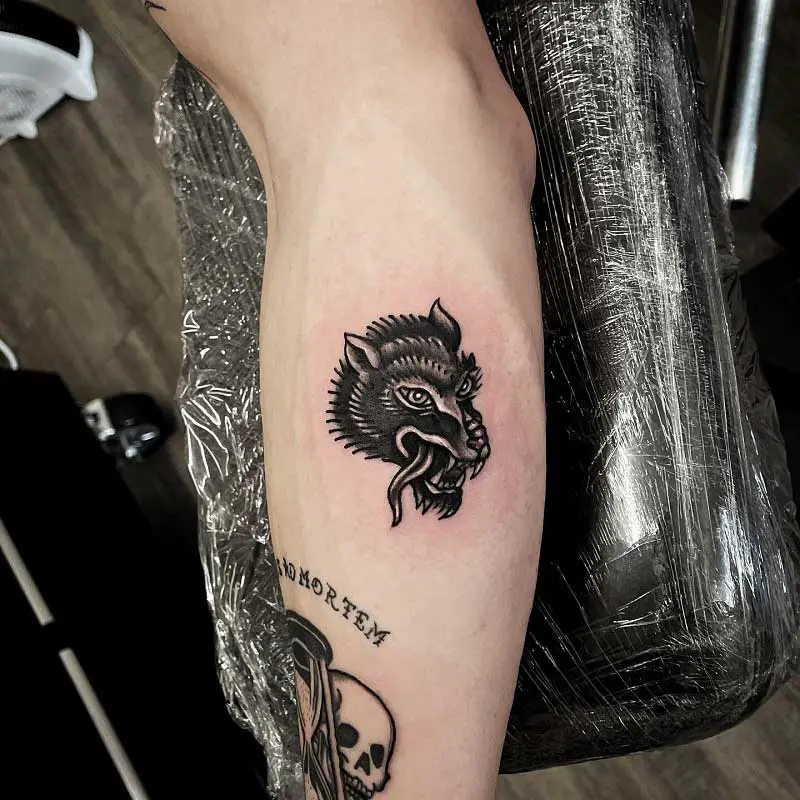 Old School Skull Tattoo
37.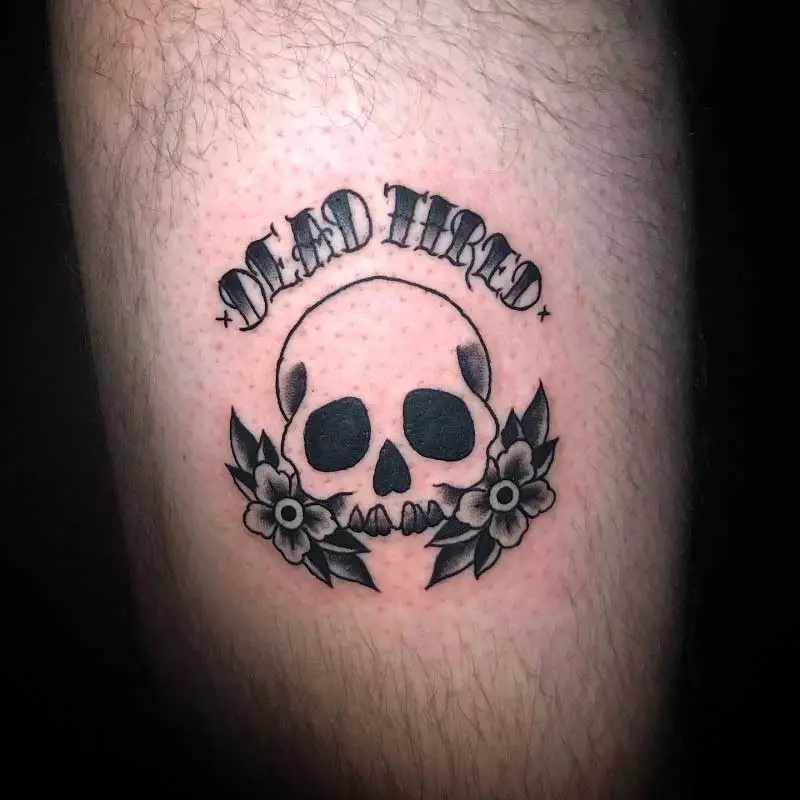 38.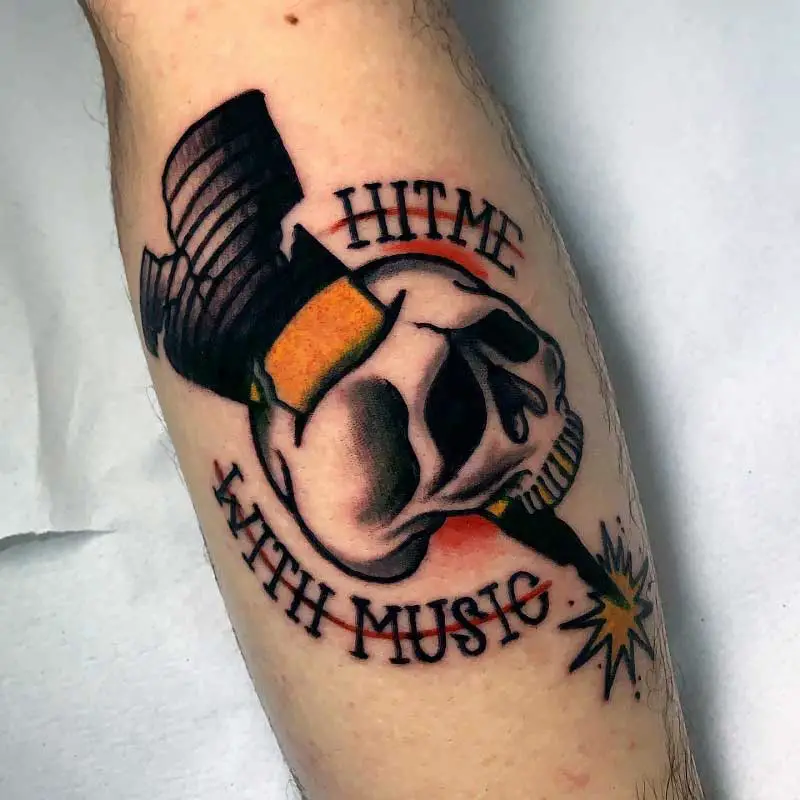 39.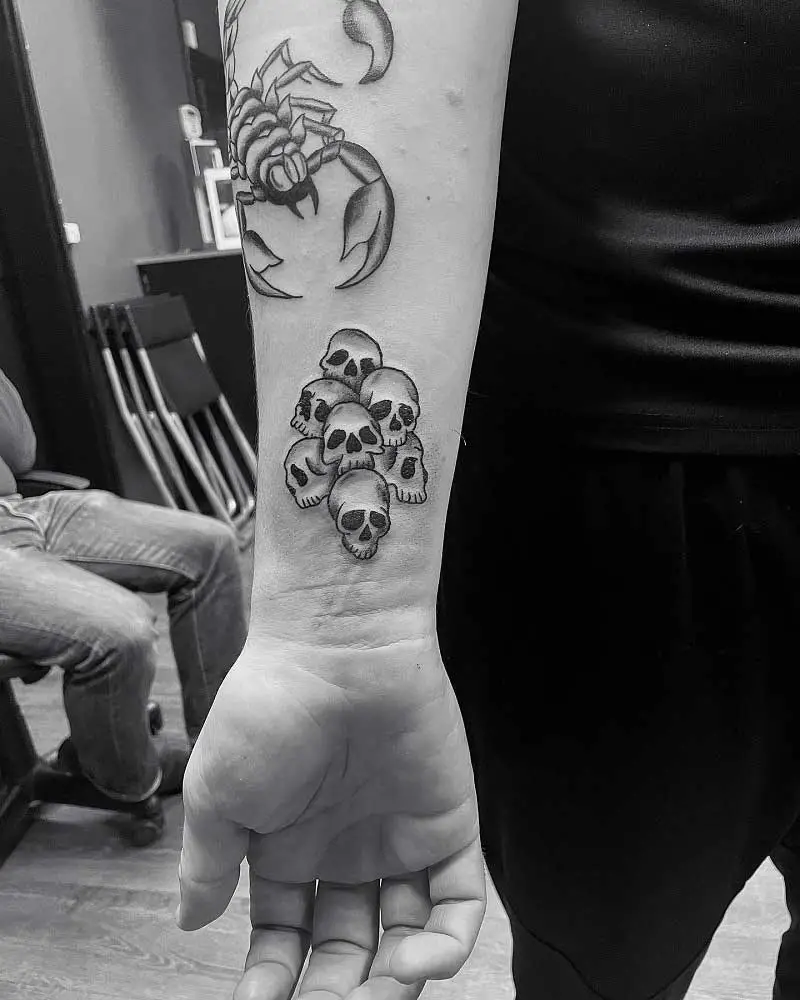 Old School Flower Tattoo
40.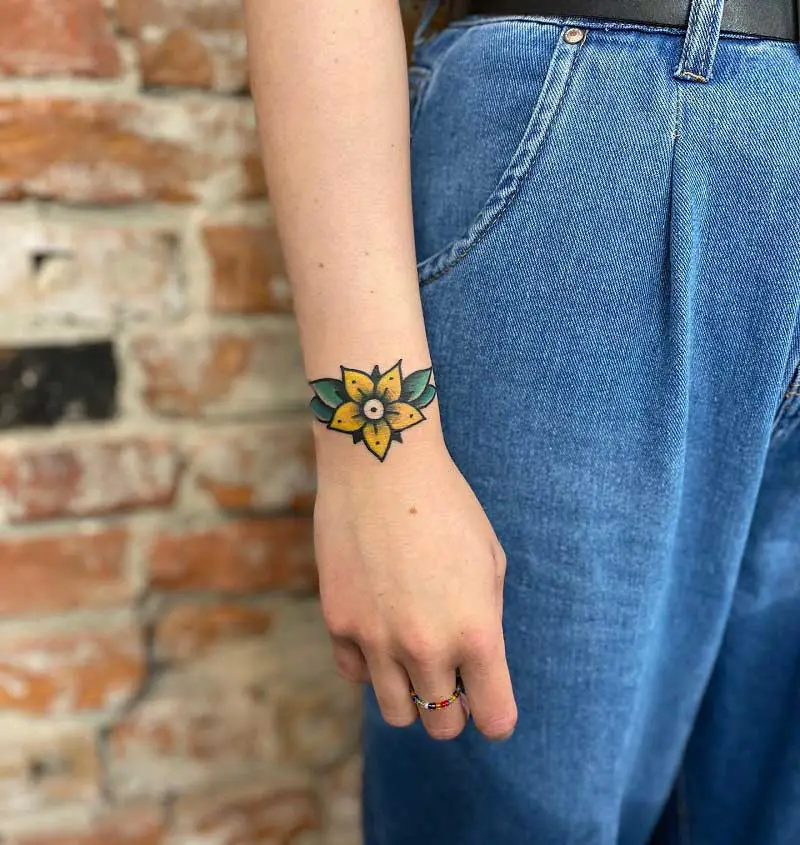 41.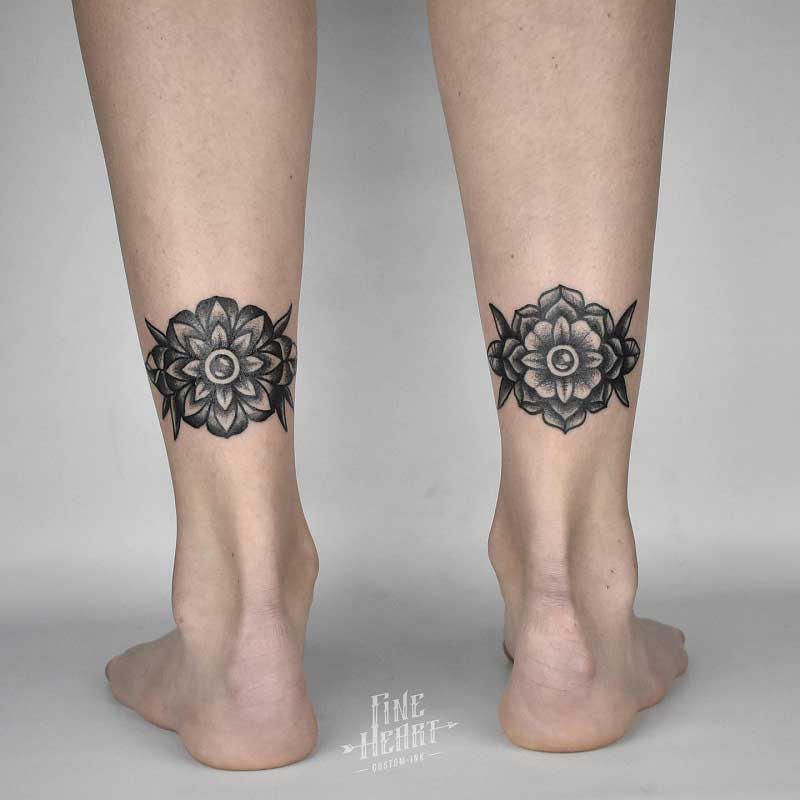 42.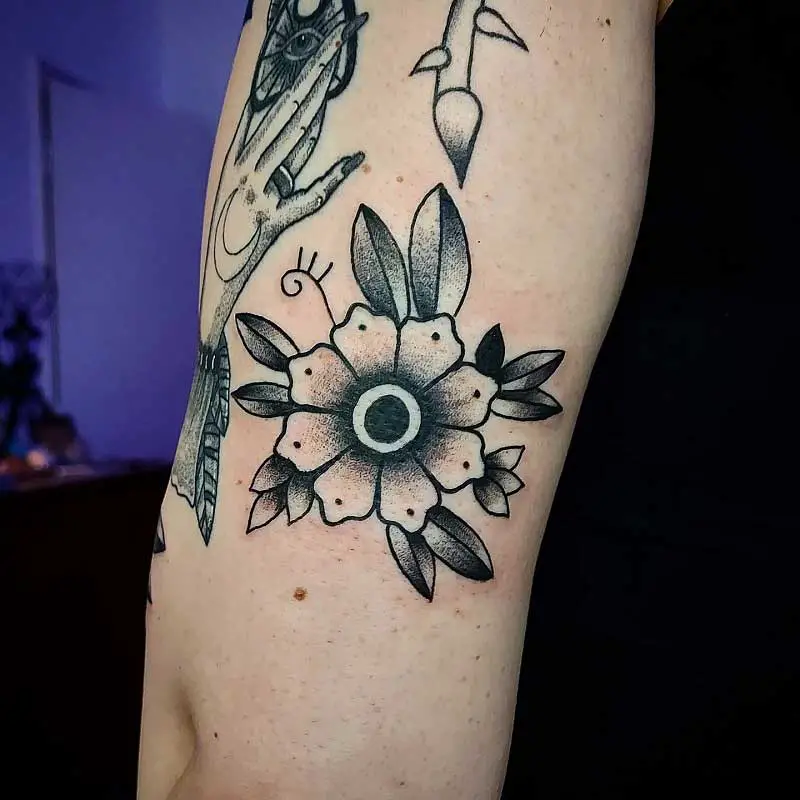 Old School Sailor Tattoos
43.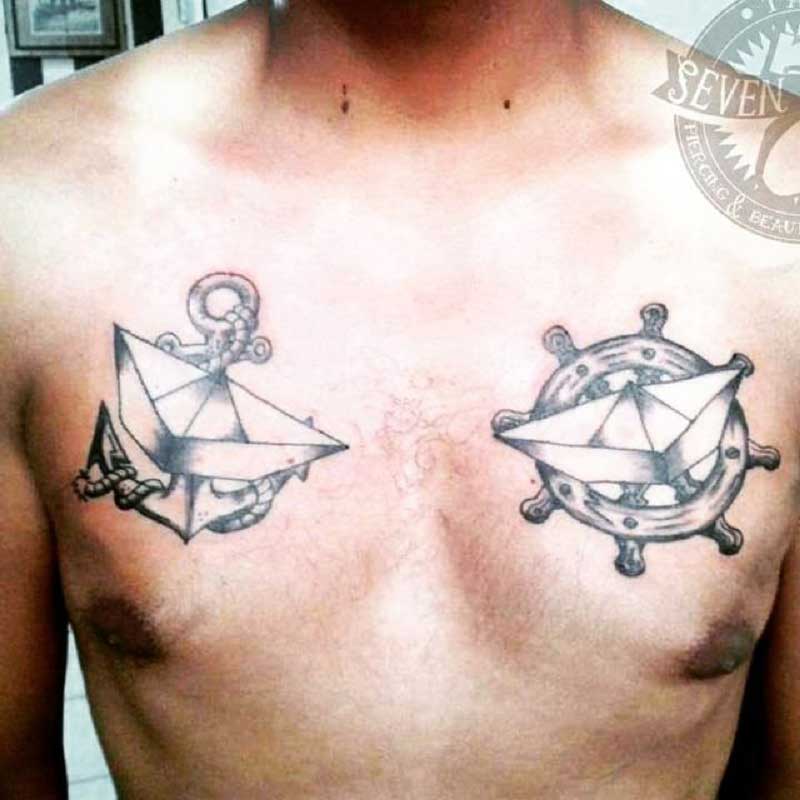 44.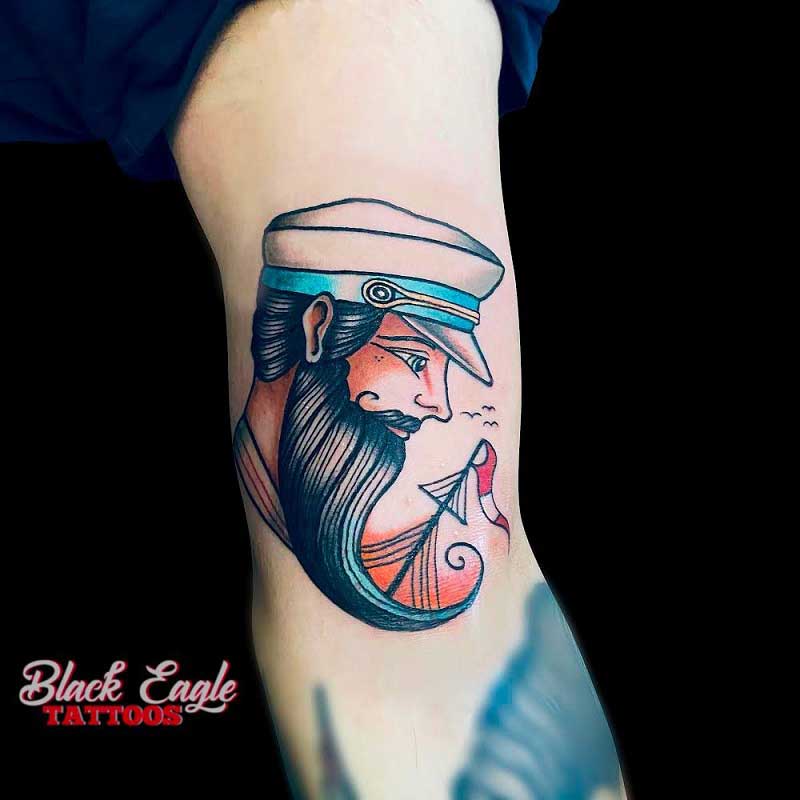 45.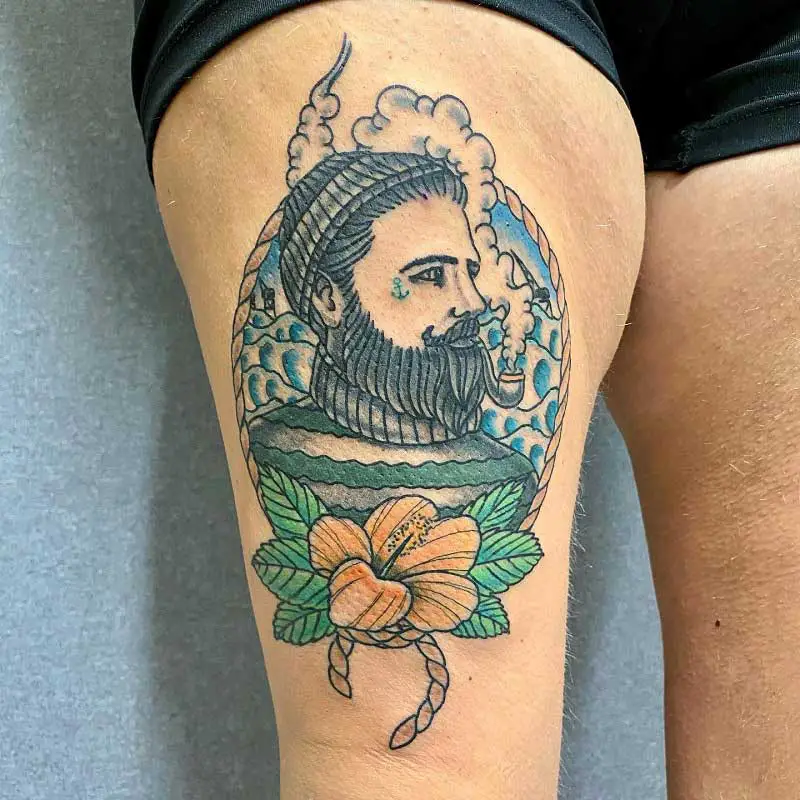 Old School Dagger Tattoo
46.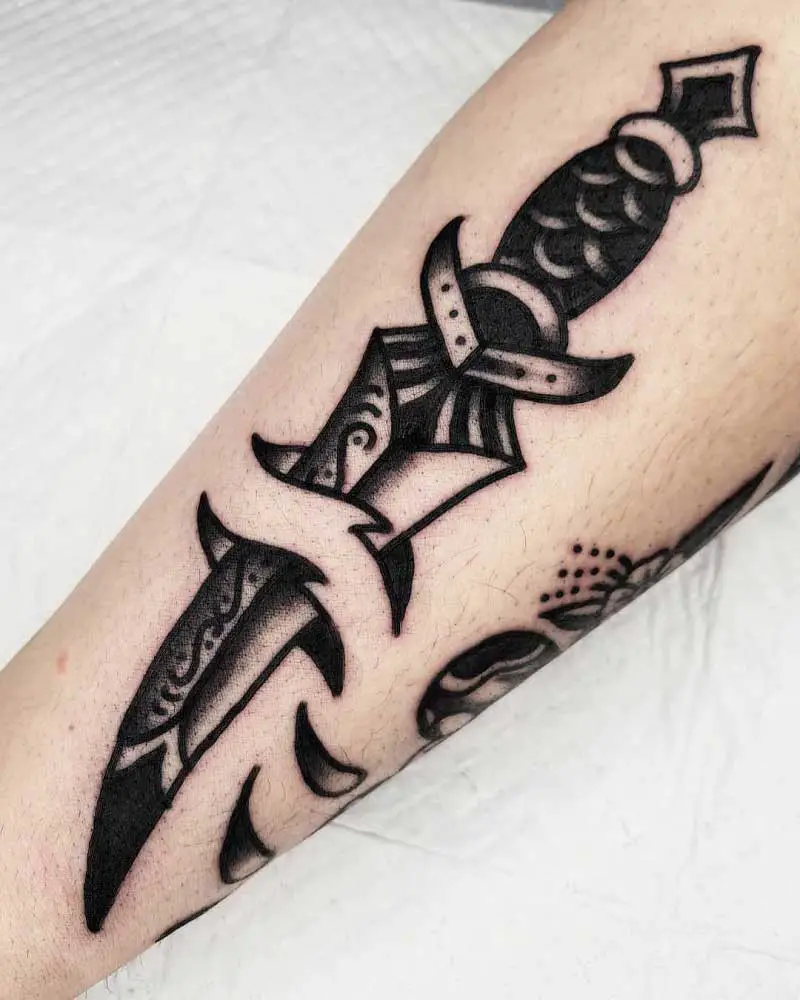 47.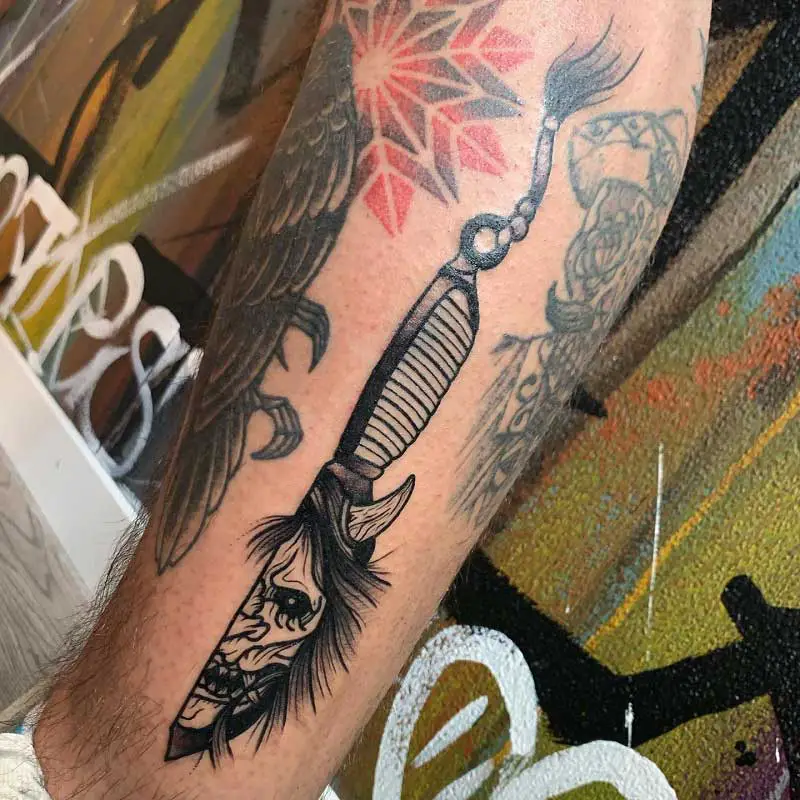 48.
Old School Microphone Tattoo
49.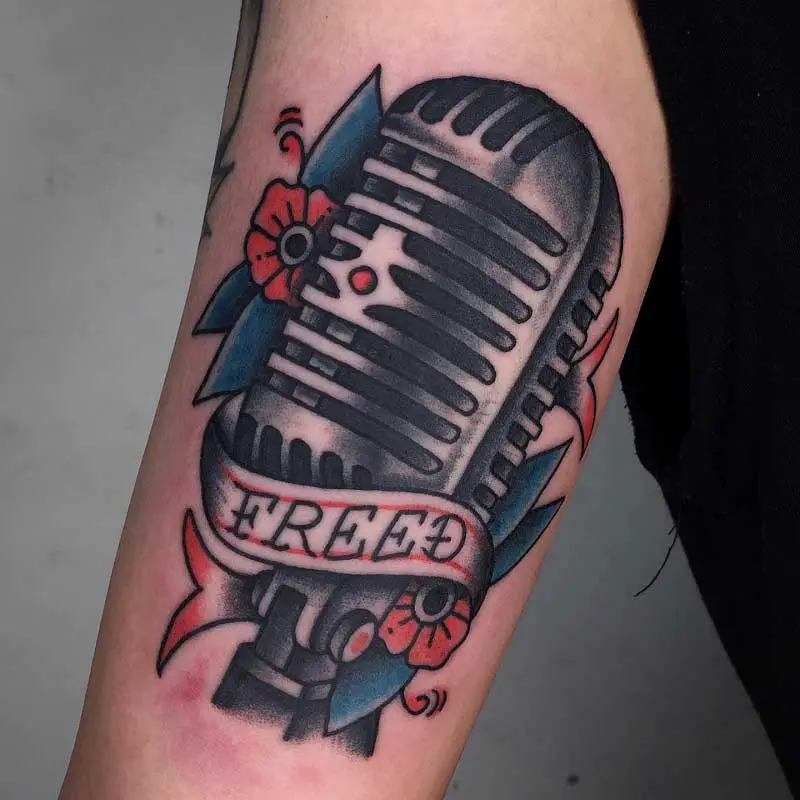 50.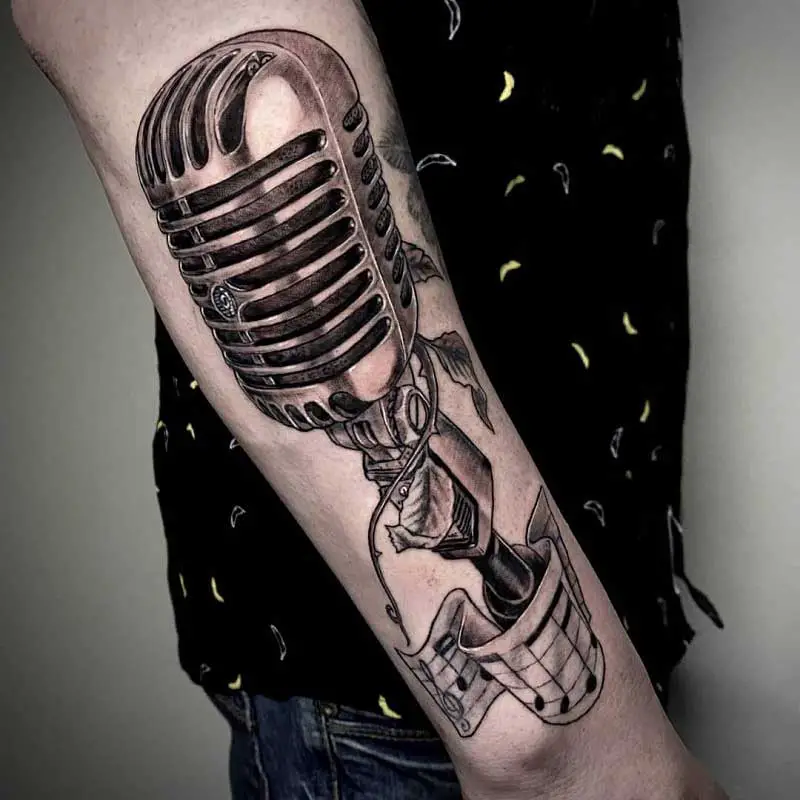 51.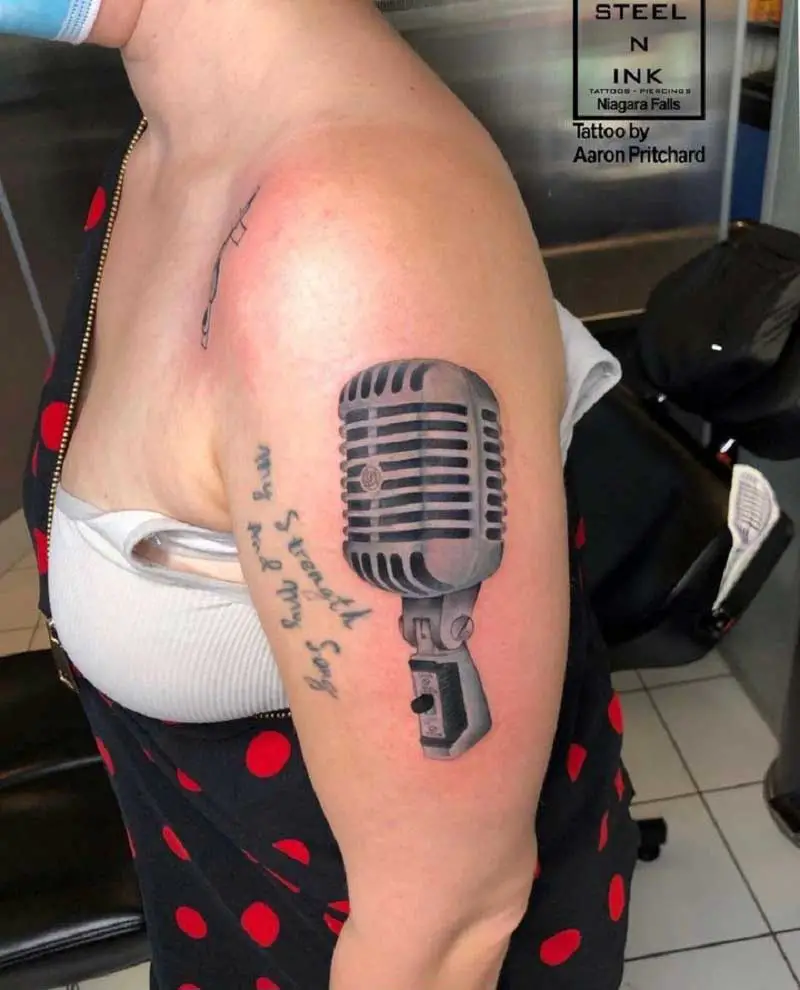 Old School Pin Up Tattoo
52.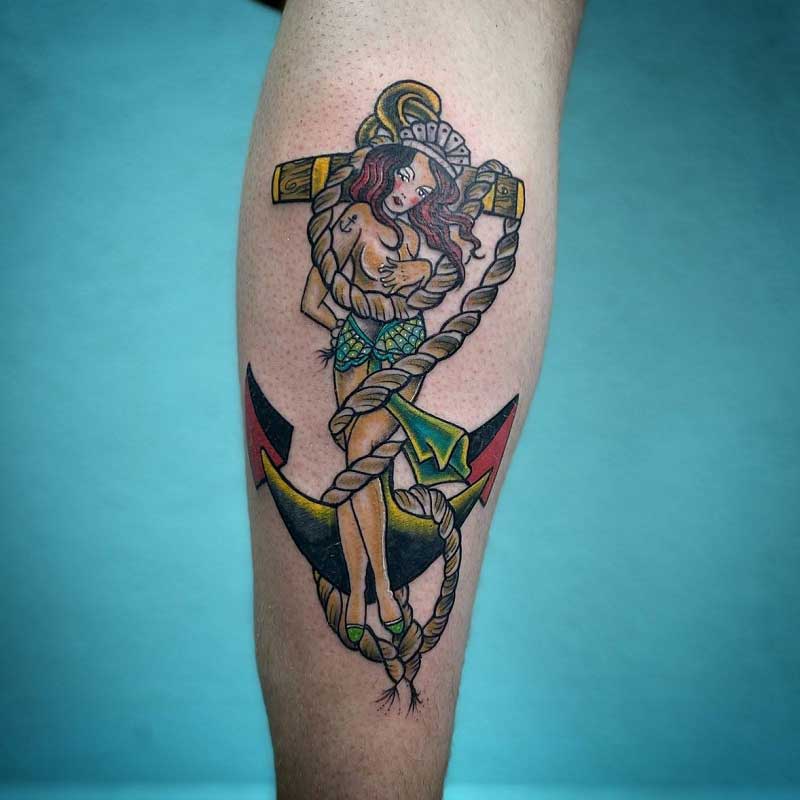 53.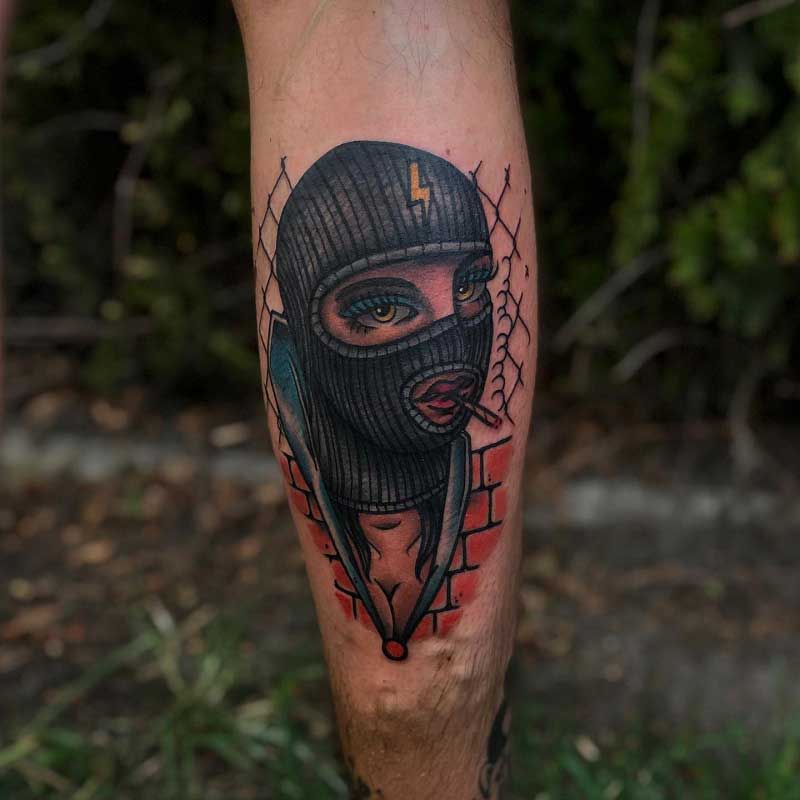 54.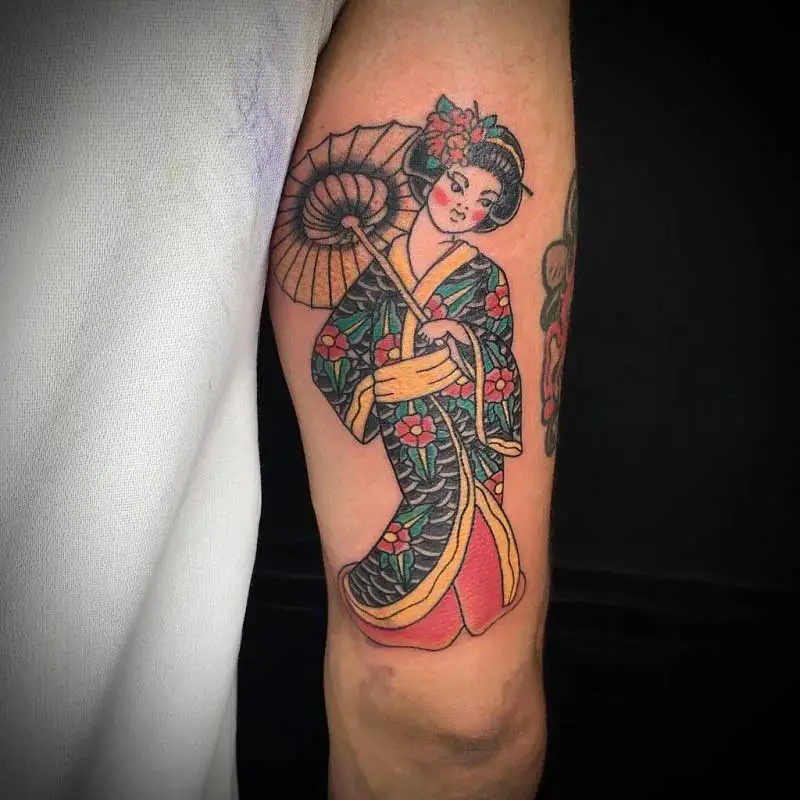 Old School Anchor Tattoo
55.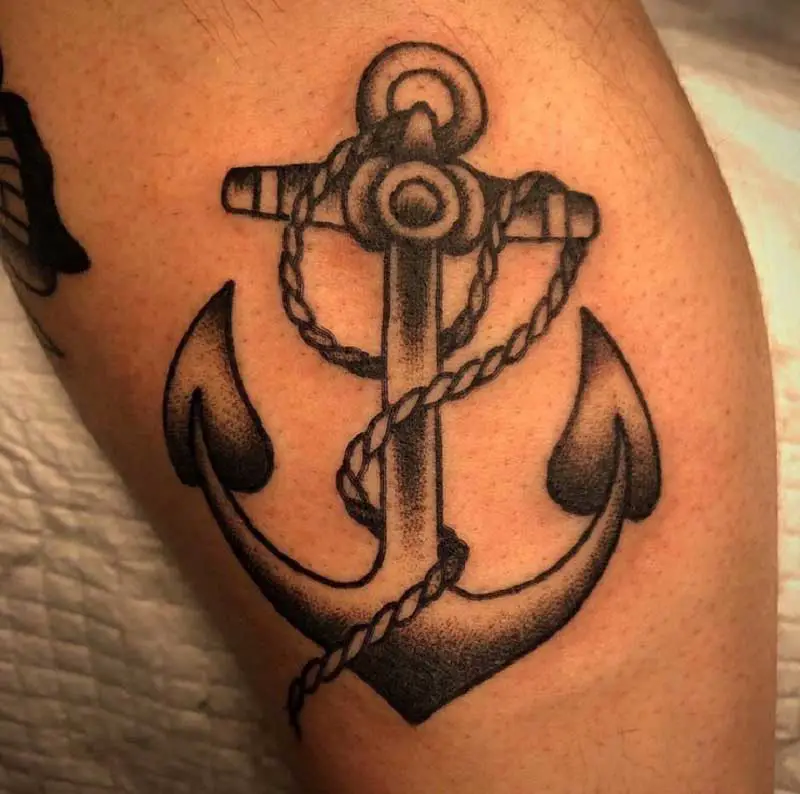 56.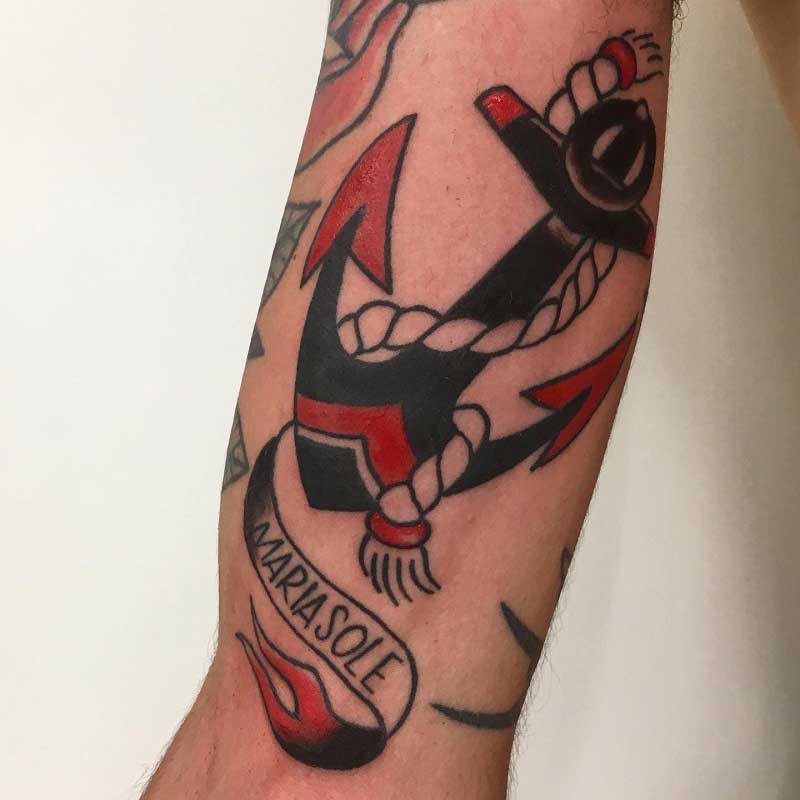 57.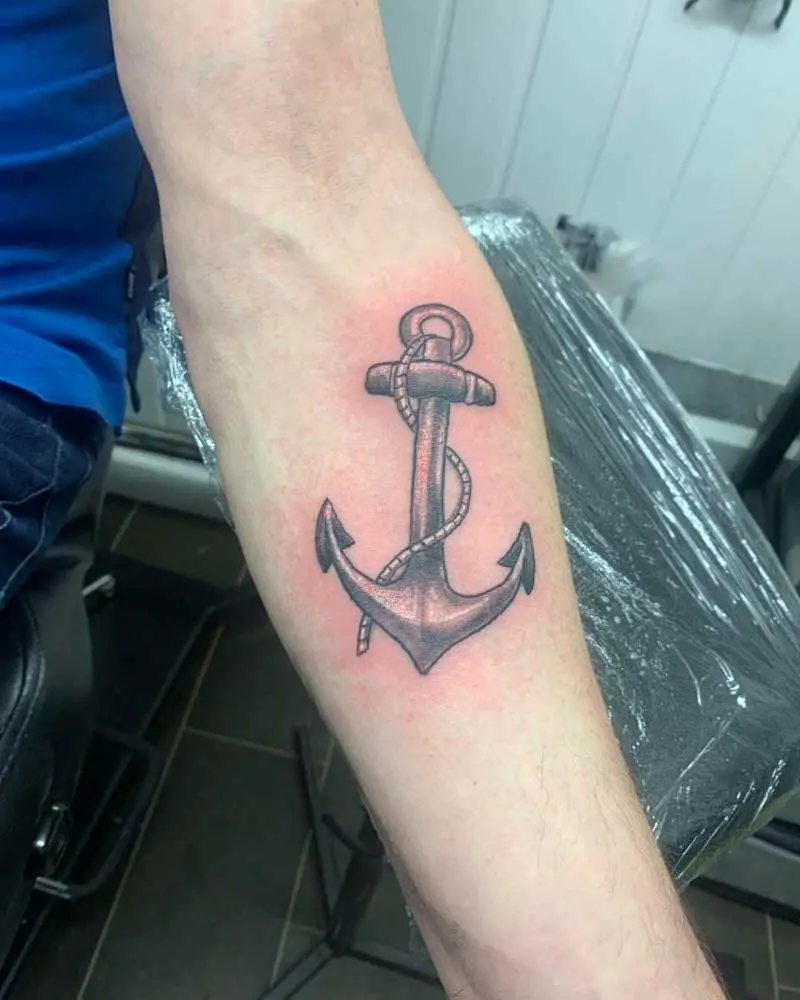 Old School Car Tattoos
58.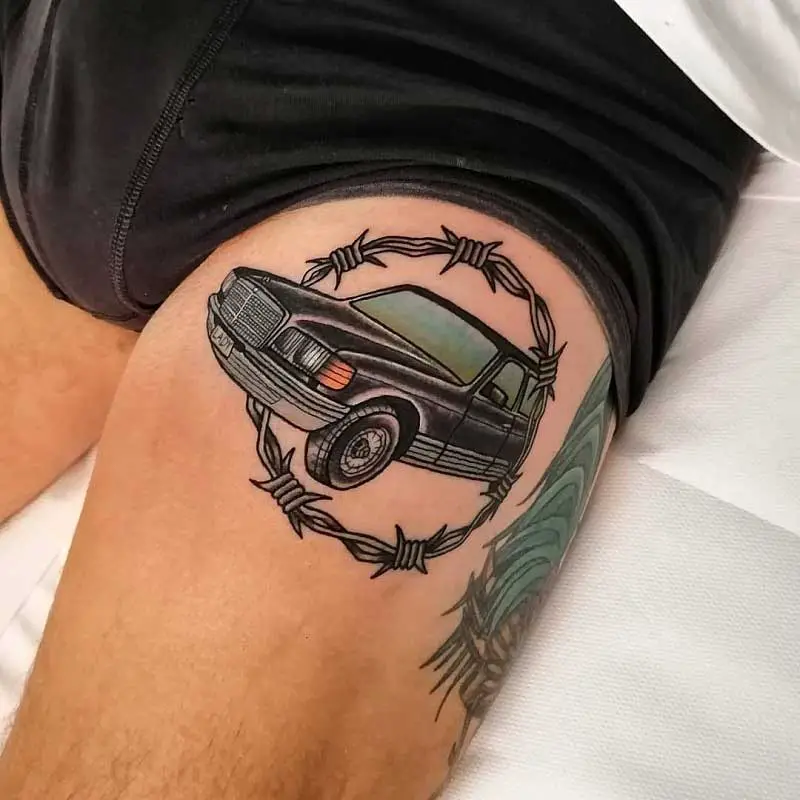 59.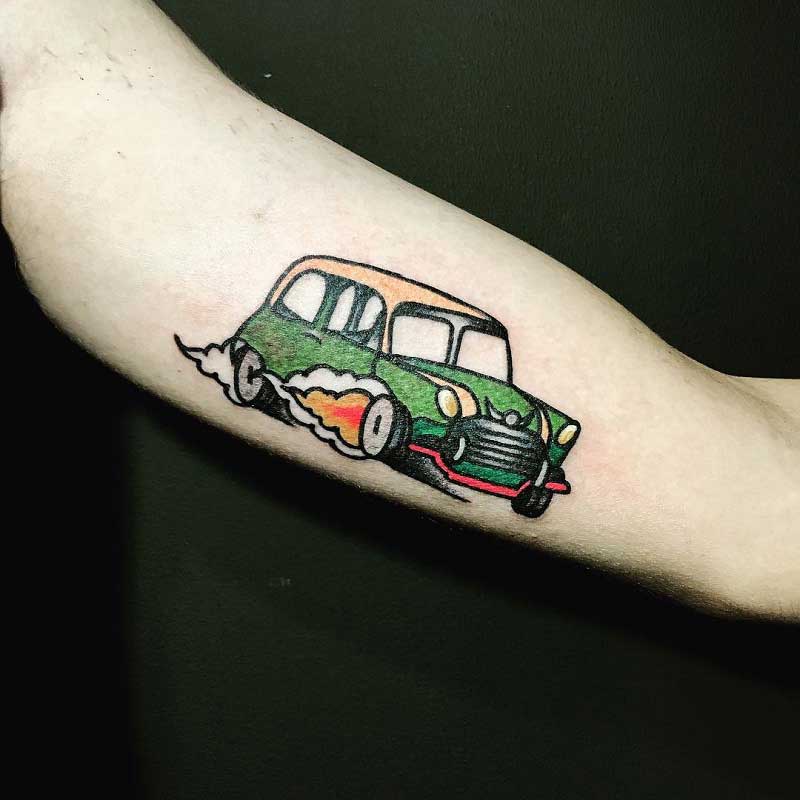 60.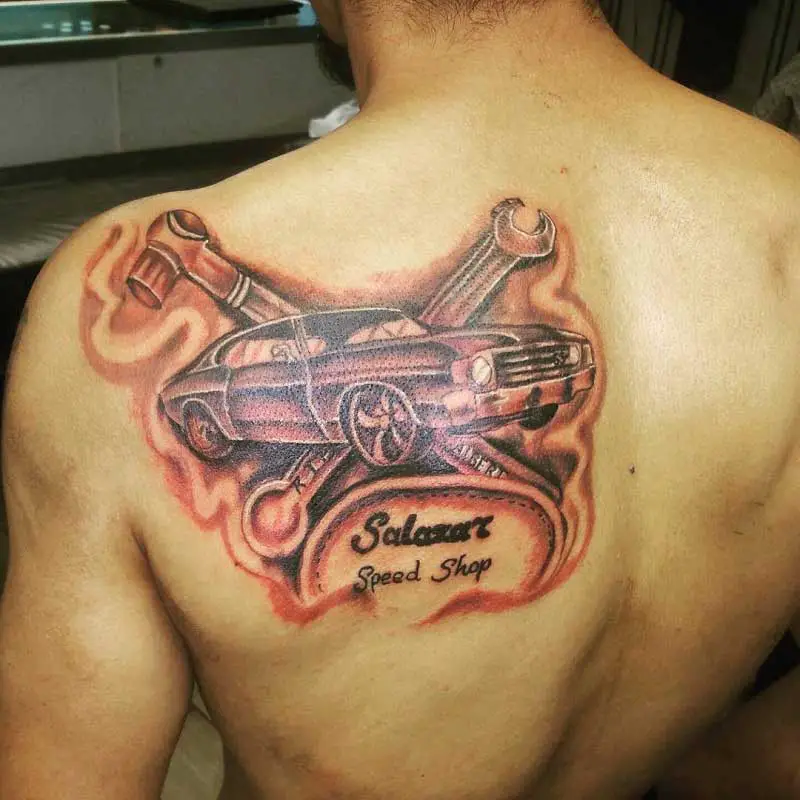 Old School Flash Tattoo
61.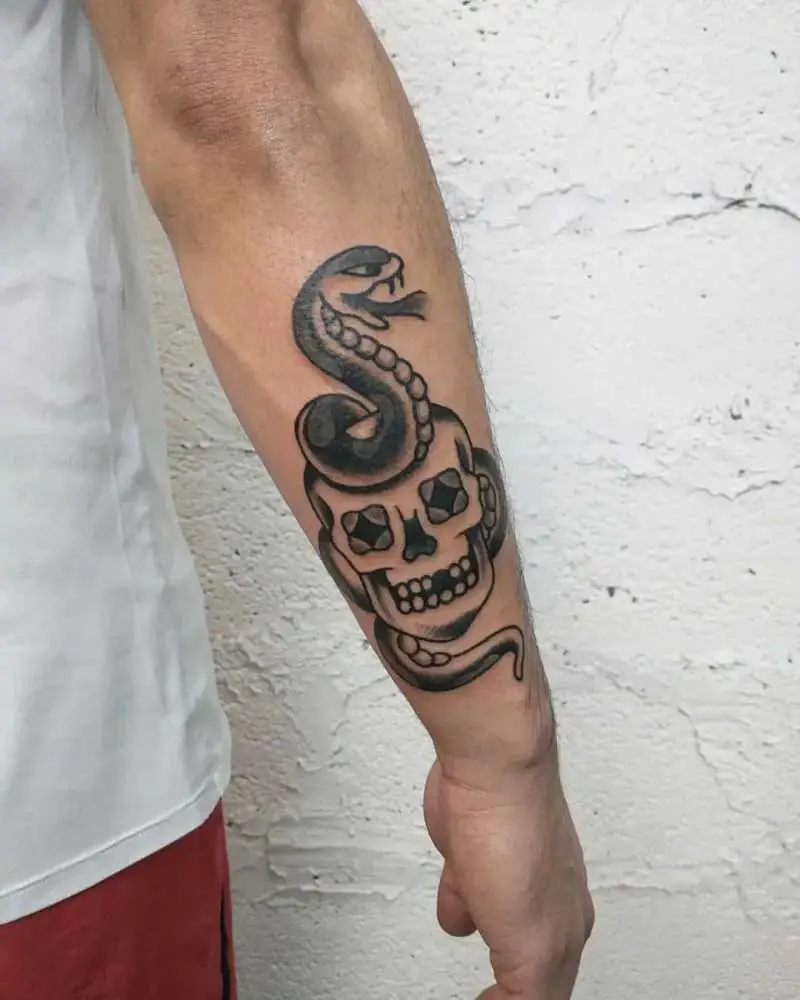 62.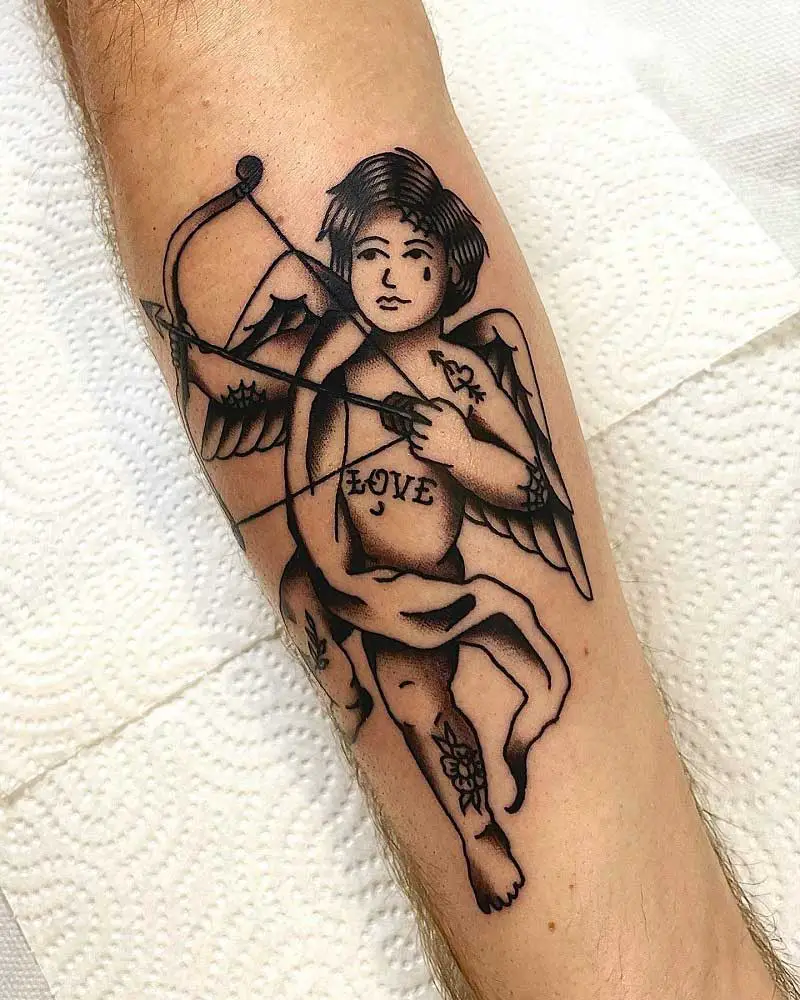 63.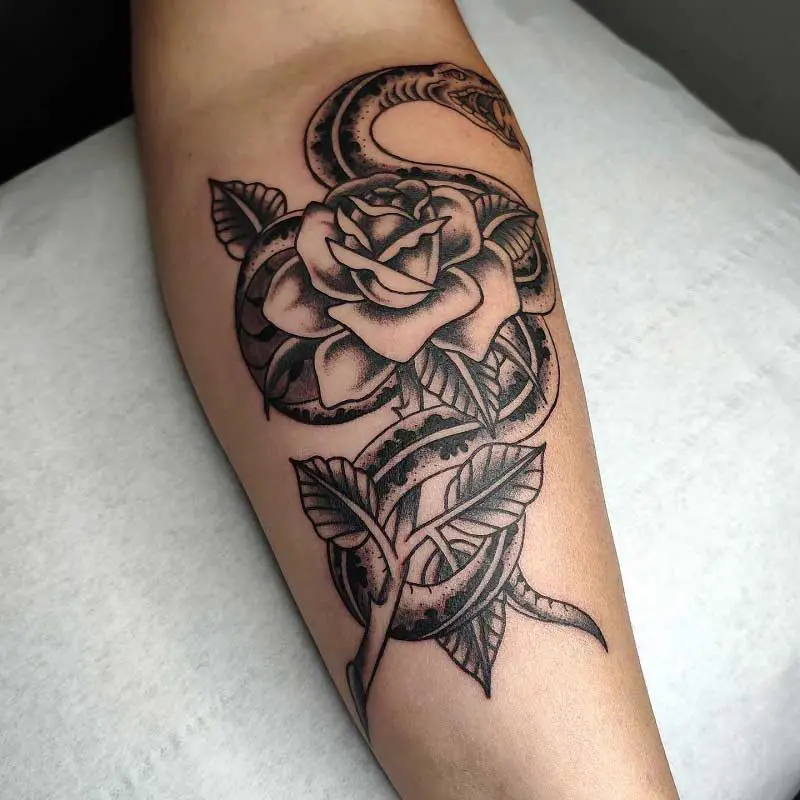 Old School Horseshoe Tattoo
64.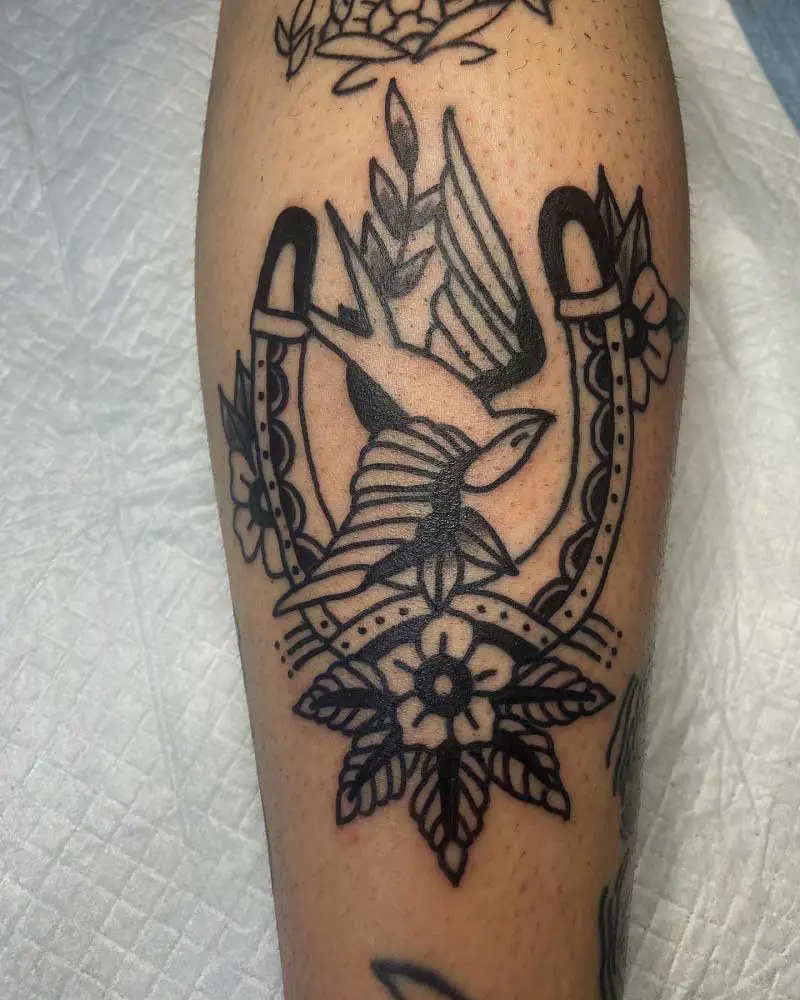 65.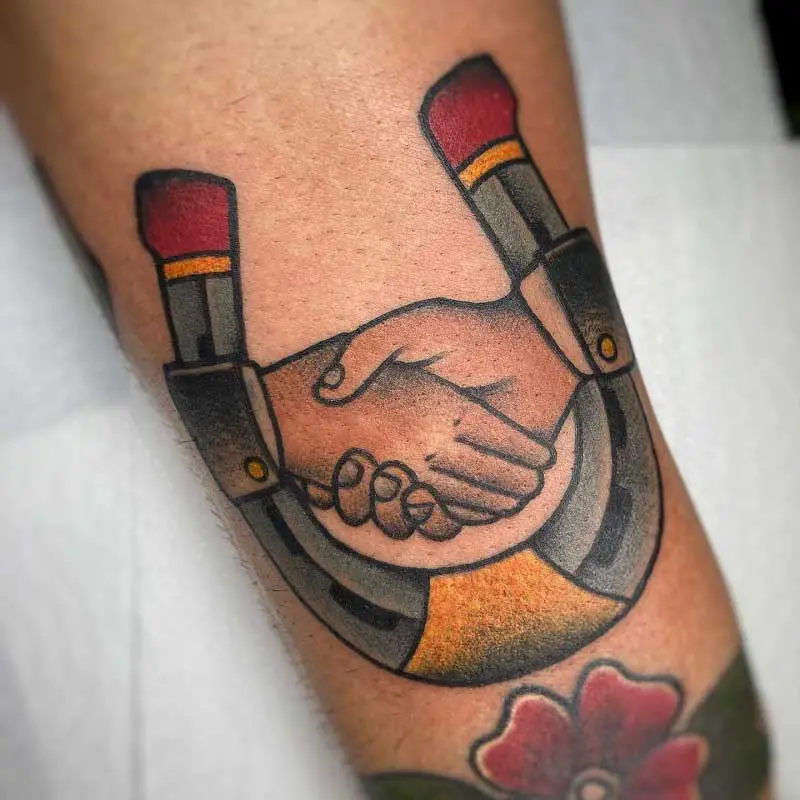 66.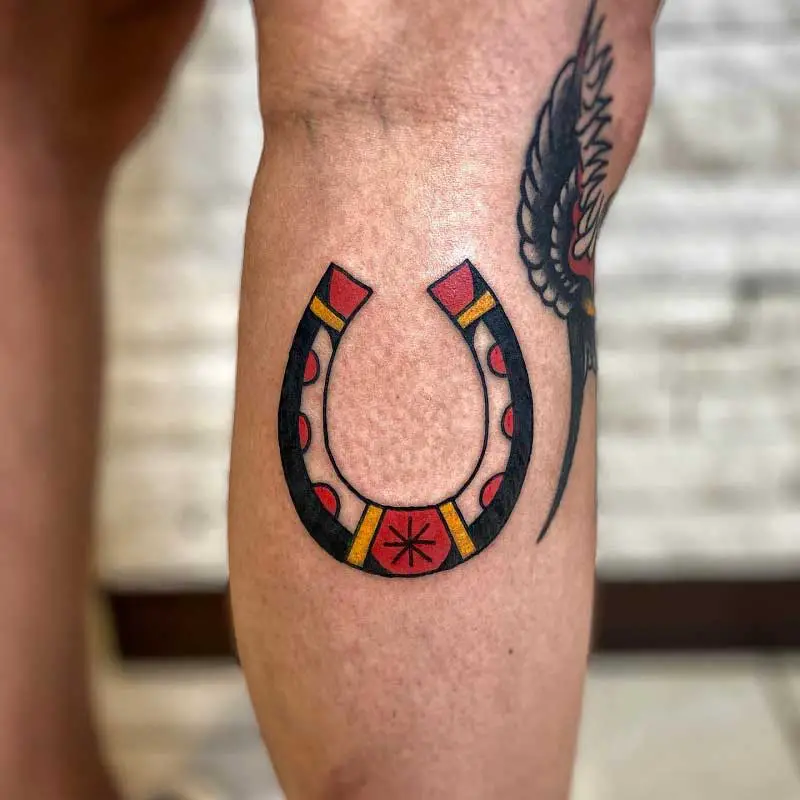 Old School Sleeve Tattoo
67.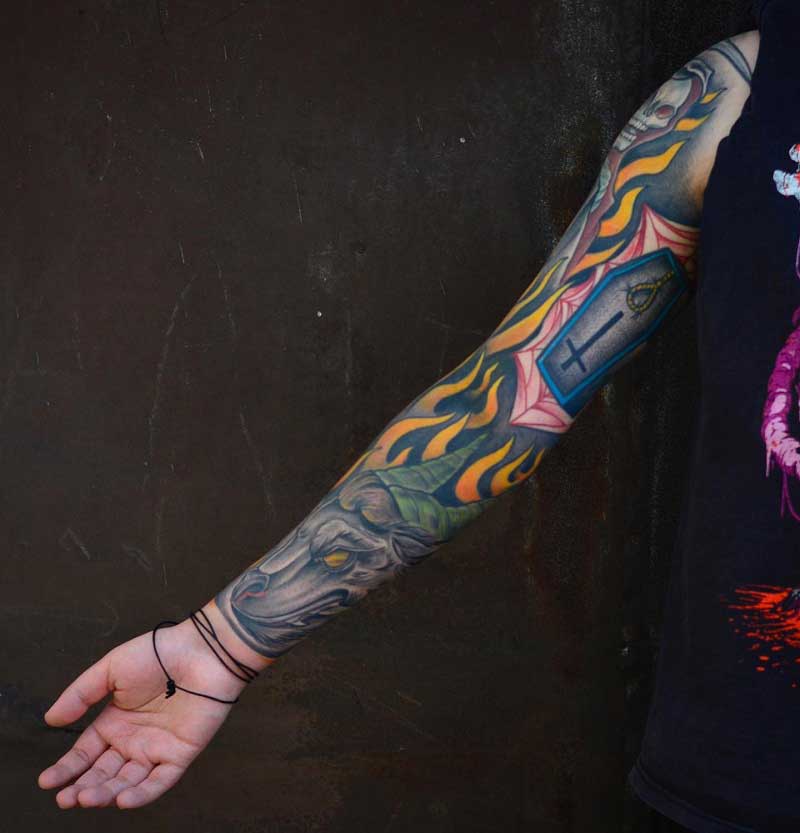 68.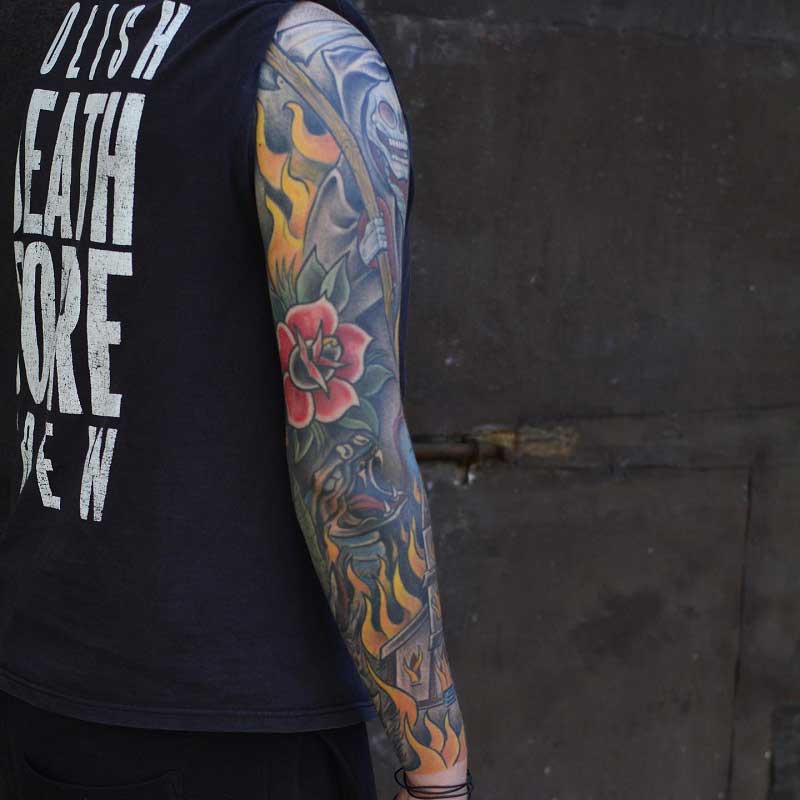 69.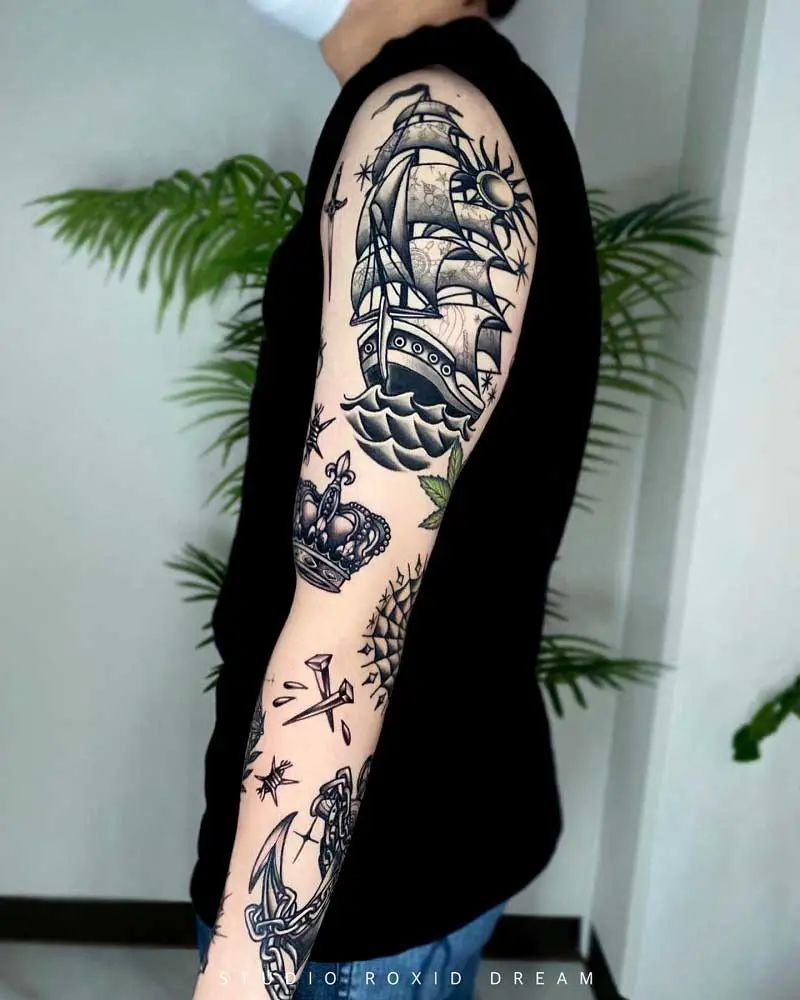 Old School Tiger Tattoo
70.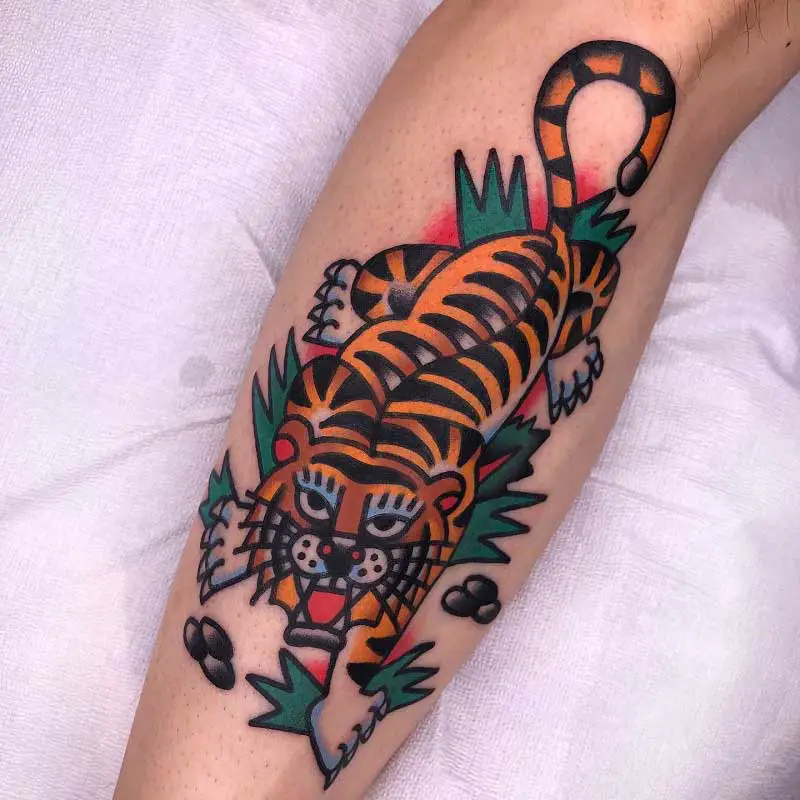 71.
72.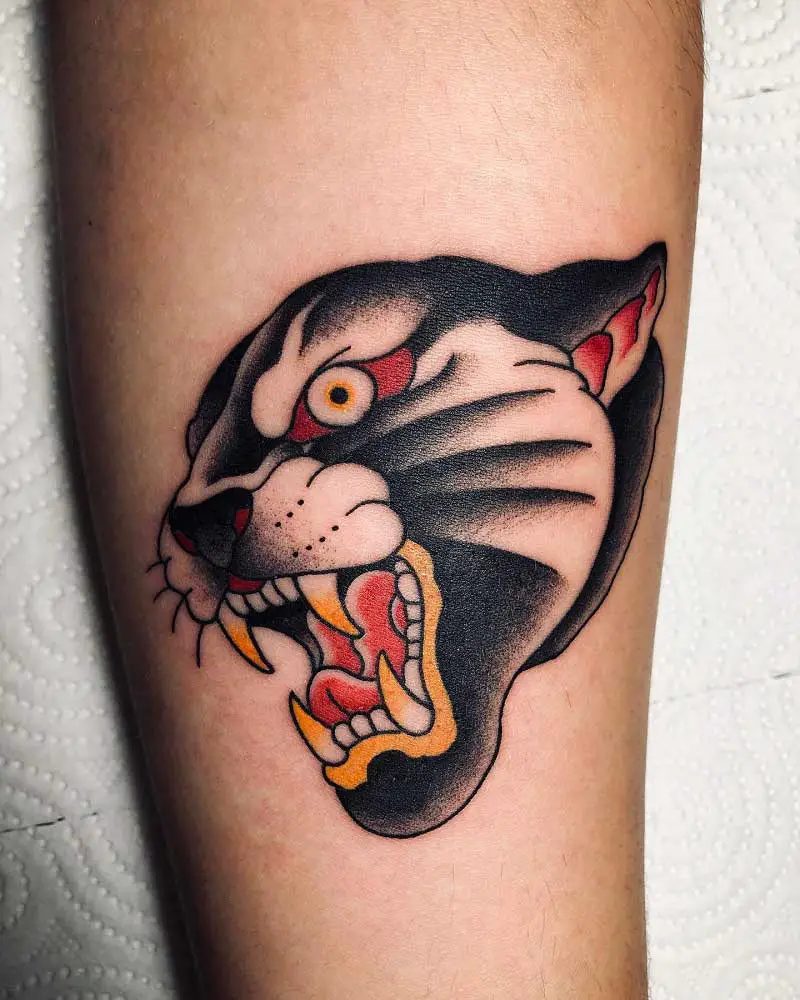 Old School Bear Tattoo
73.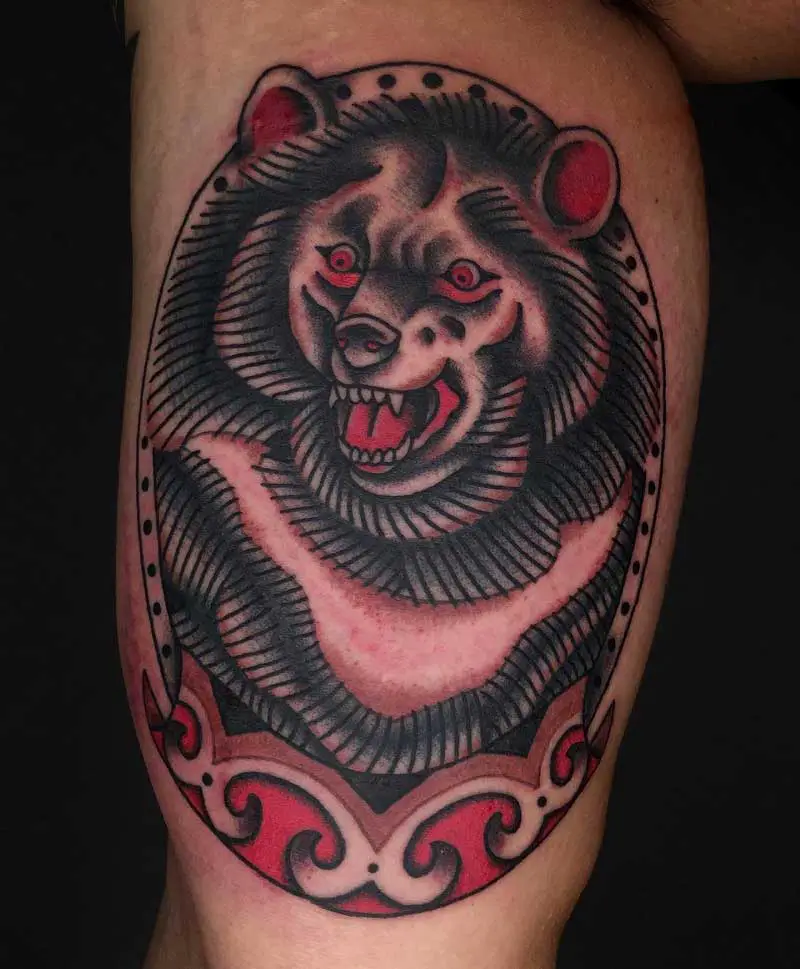 74.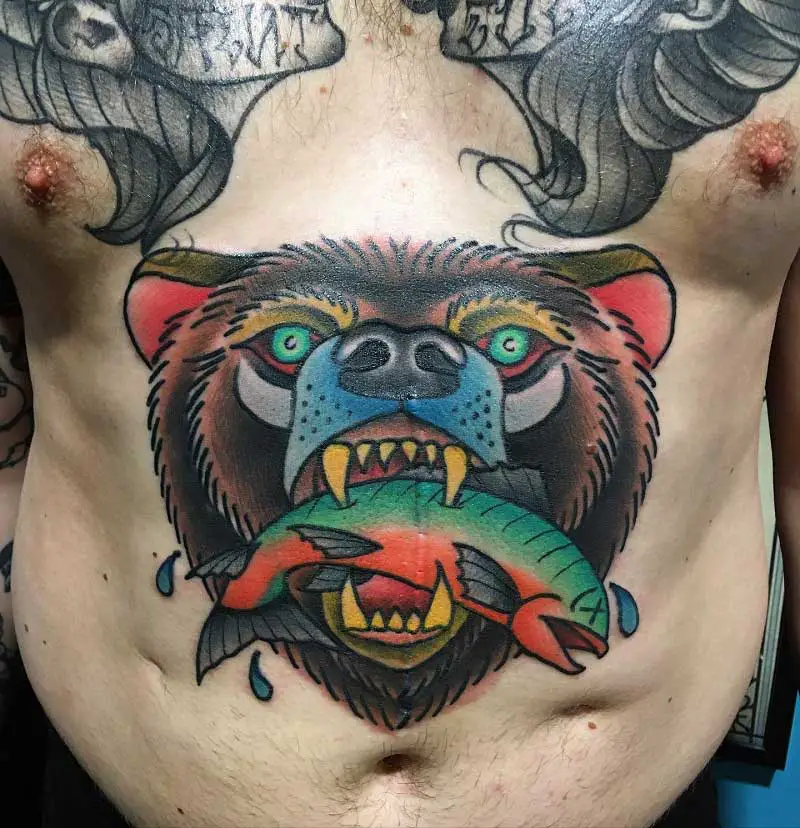 75.
Old School Boxer Tattoo
76.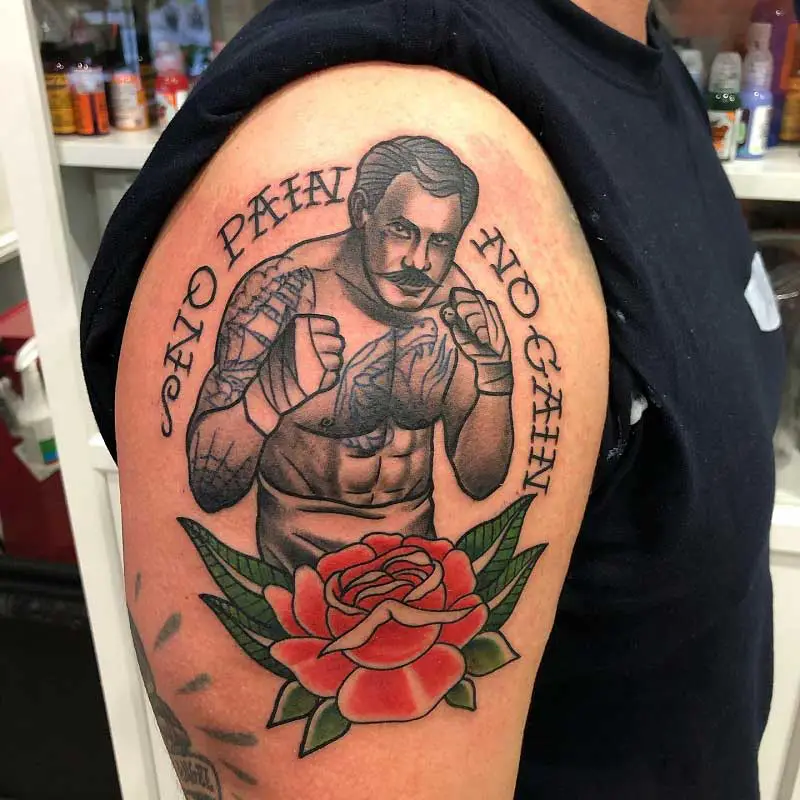 77.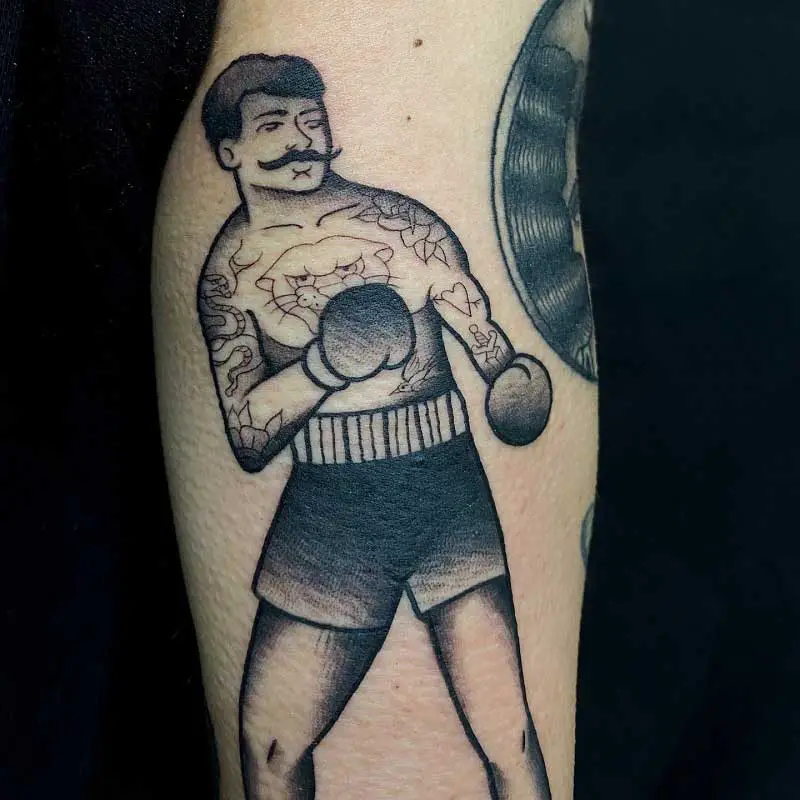 78.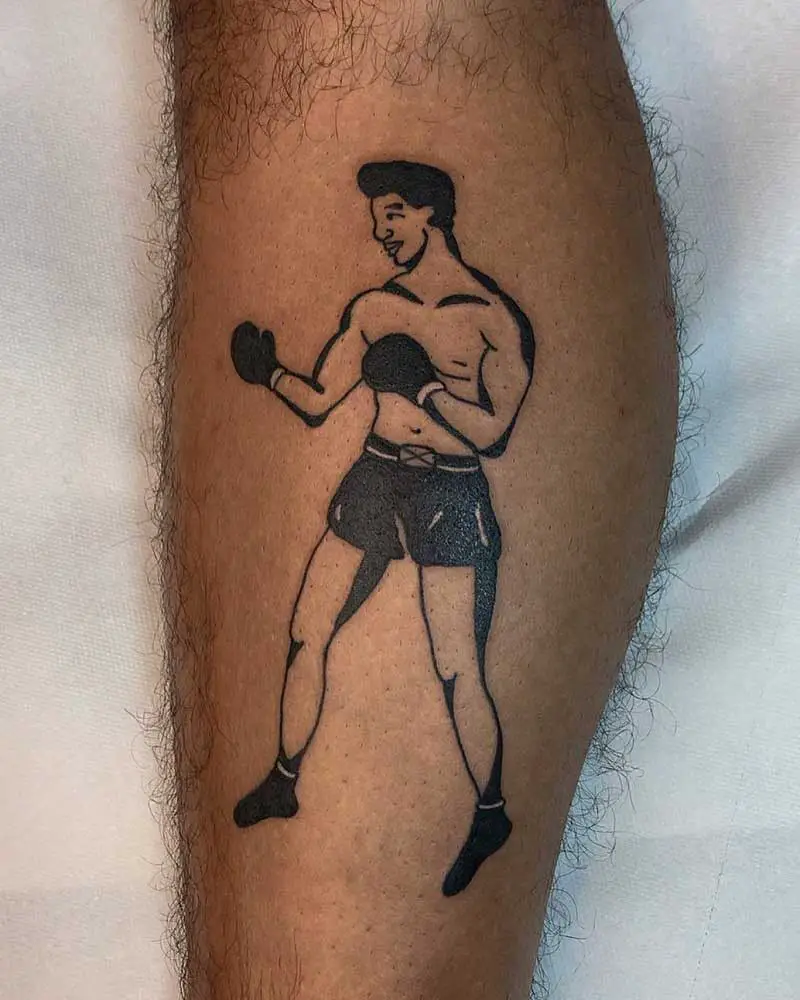 Old School Mom Tattoo
79.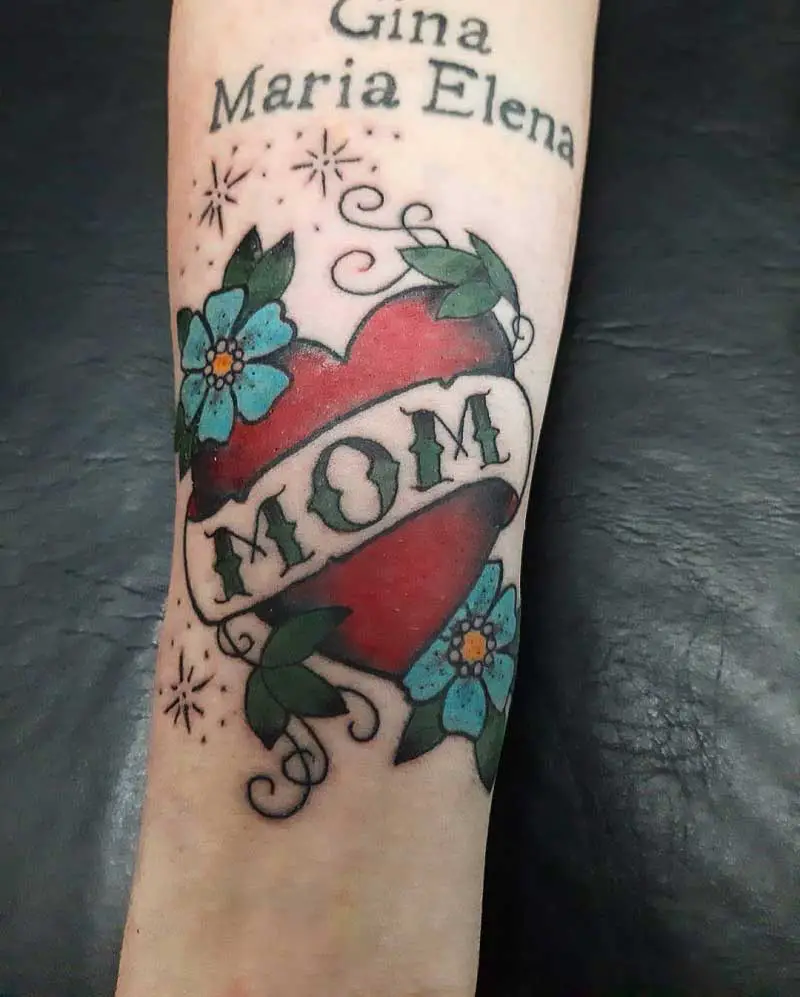 80.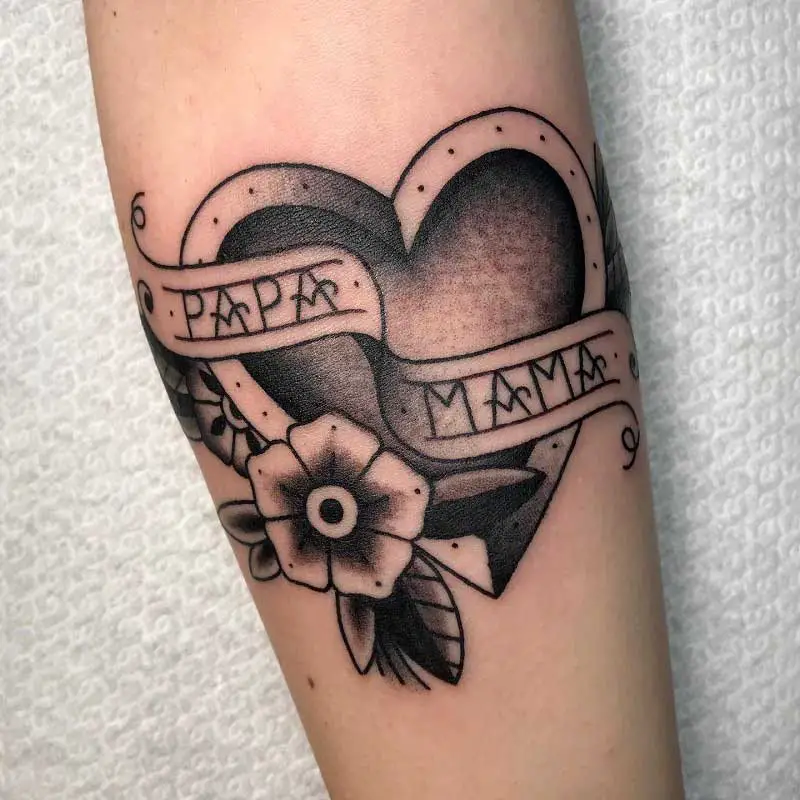 81.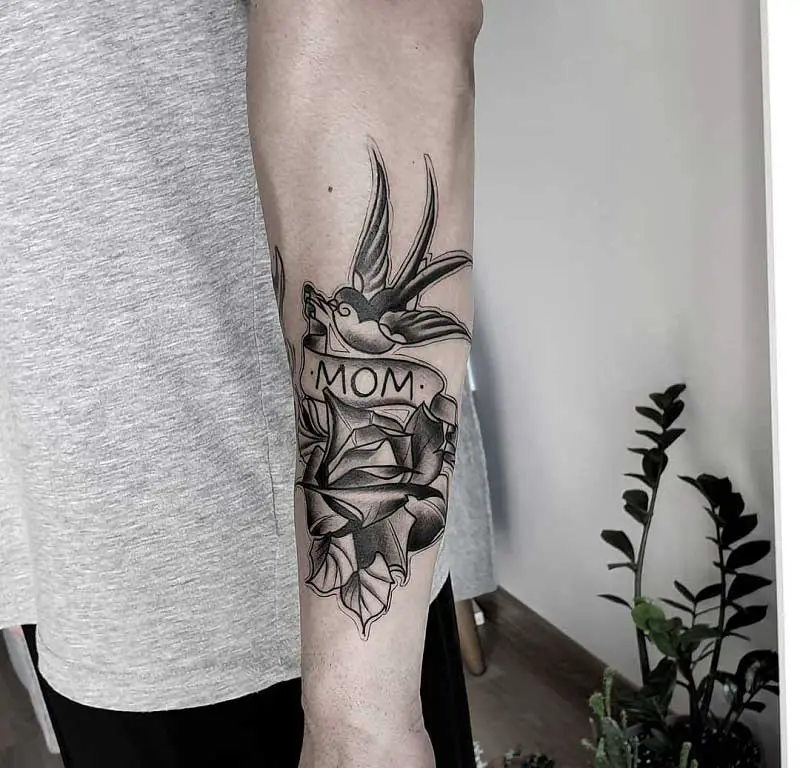 Old School Moth Tattoo
82.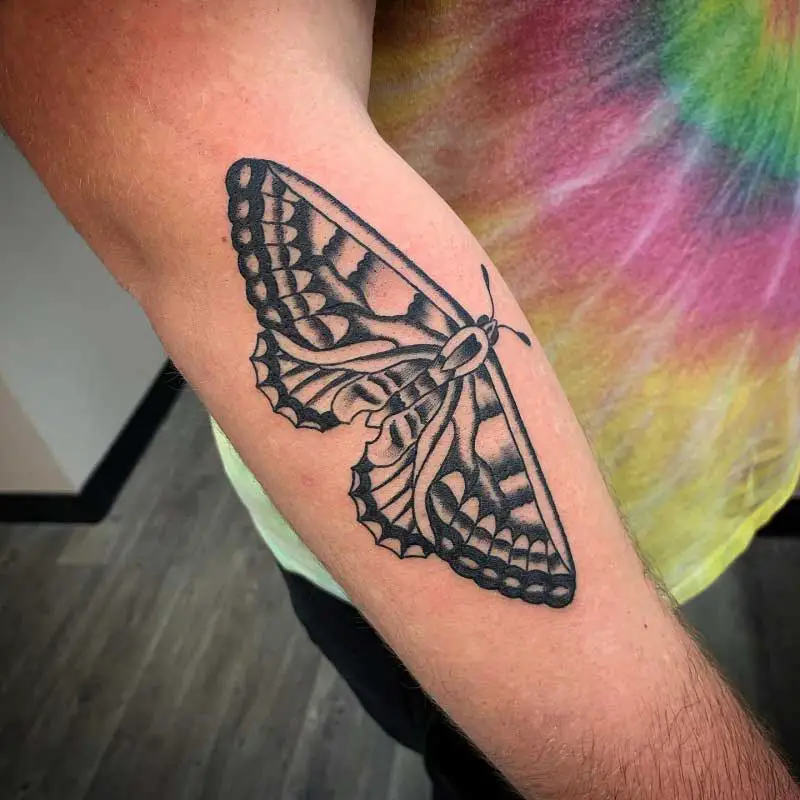 83.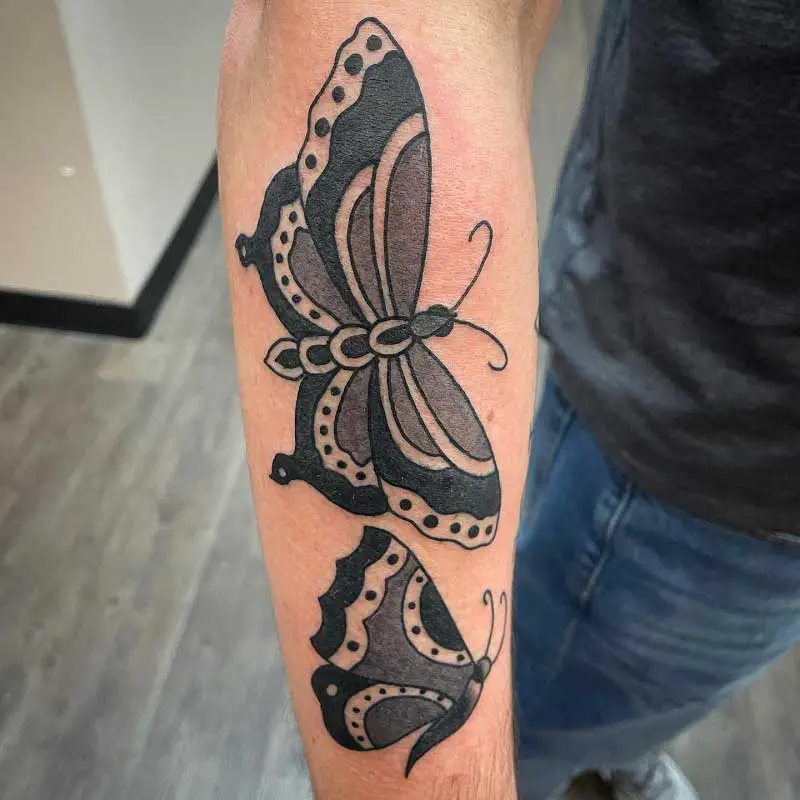 84.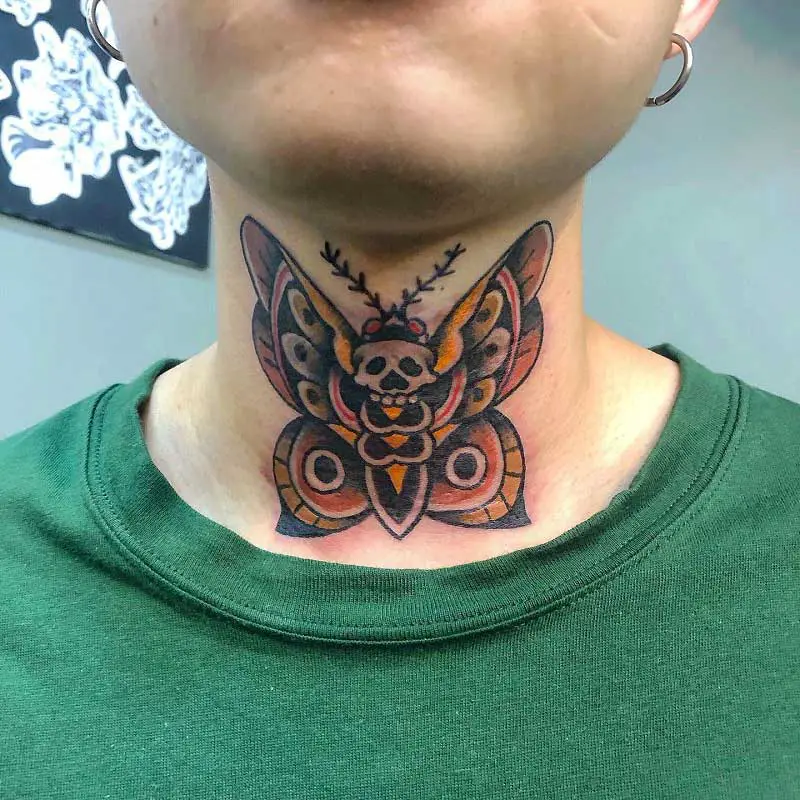 Old School Owl Tattoo
85.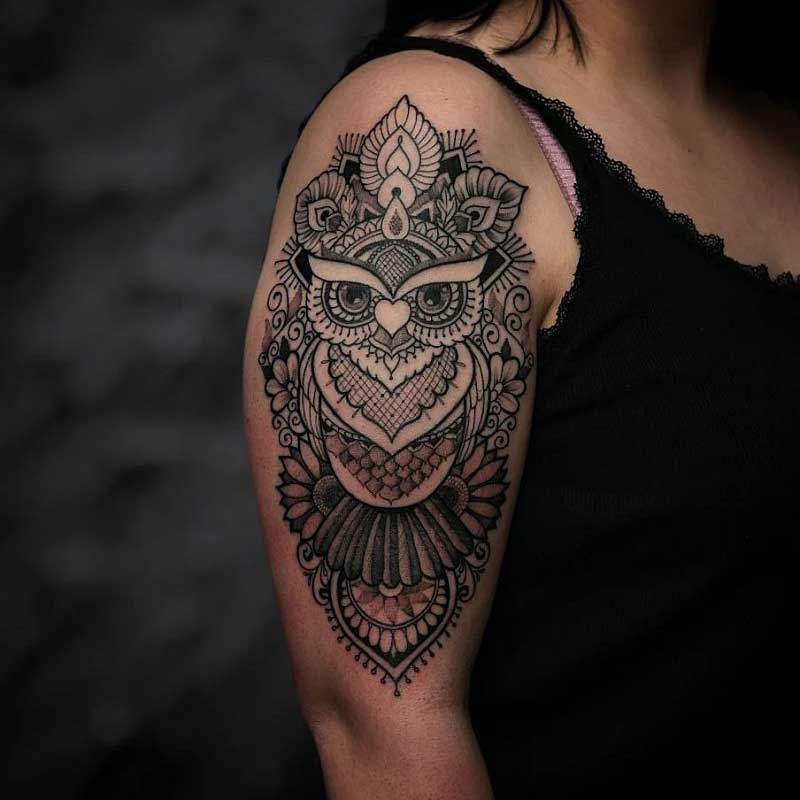 86.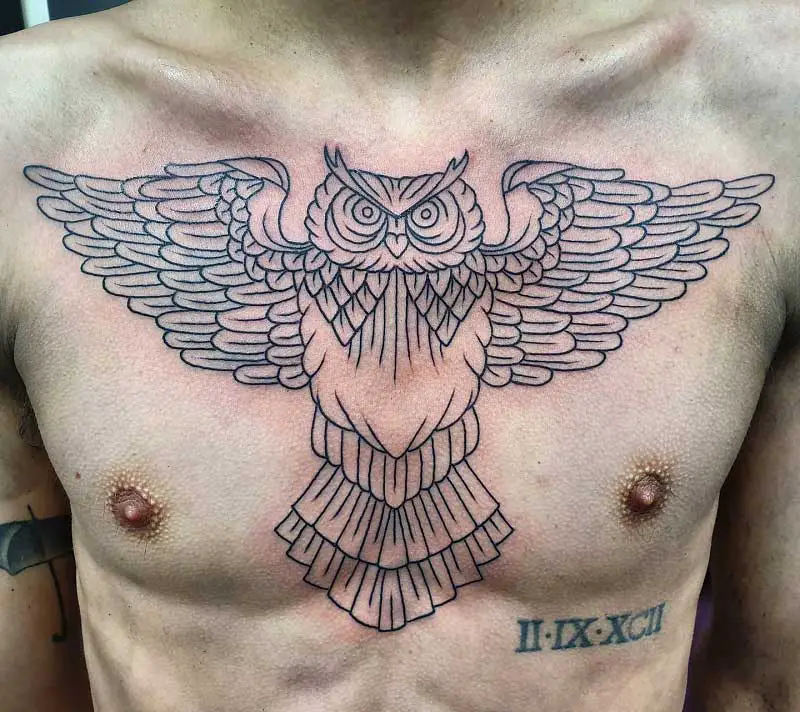 87.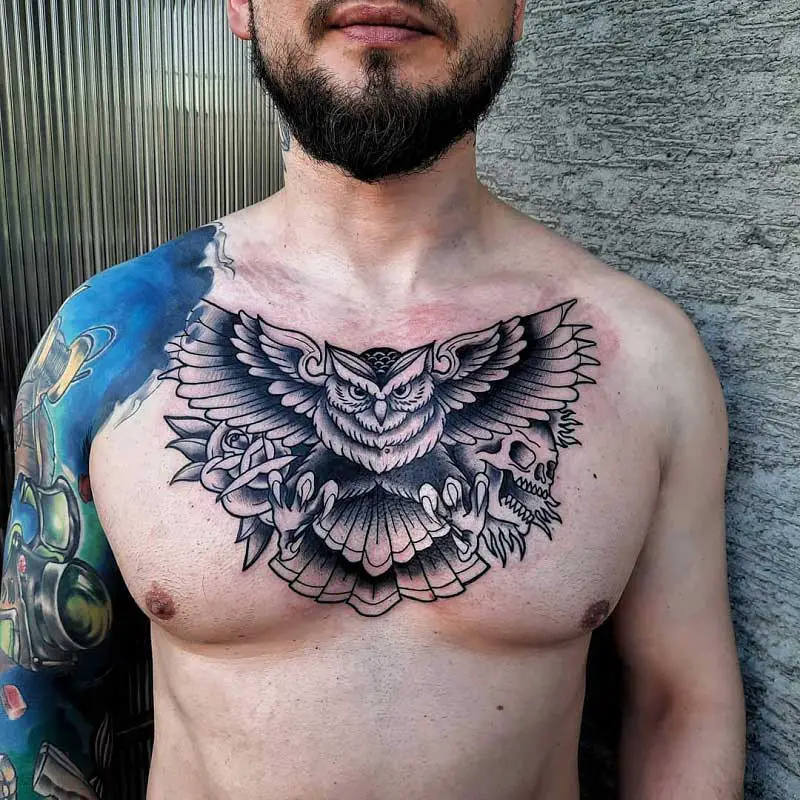 Old School Cat Tattoo
88.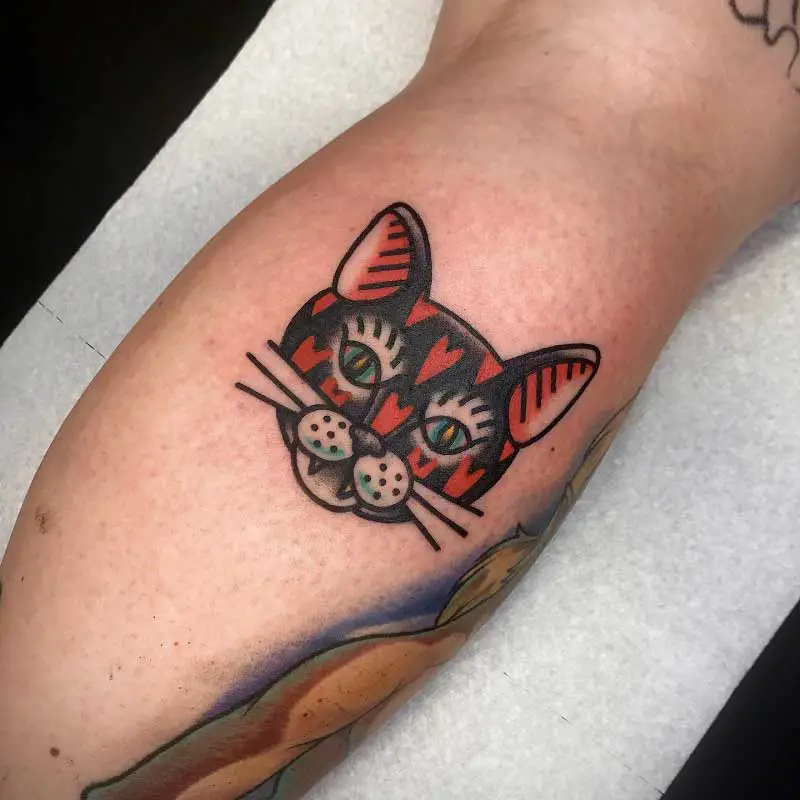 89.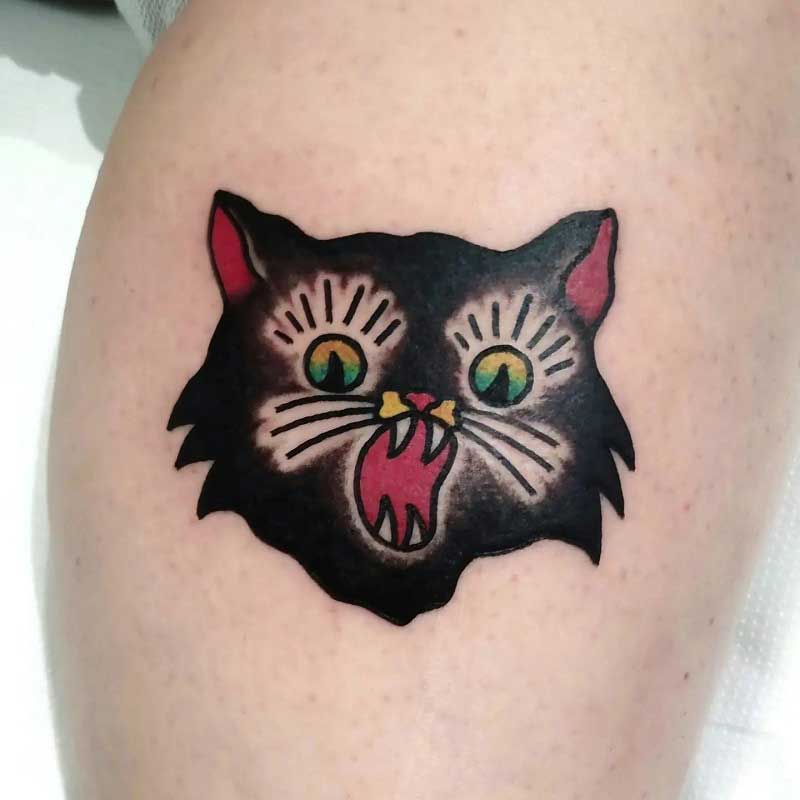 90.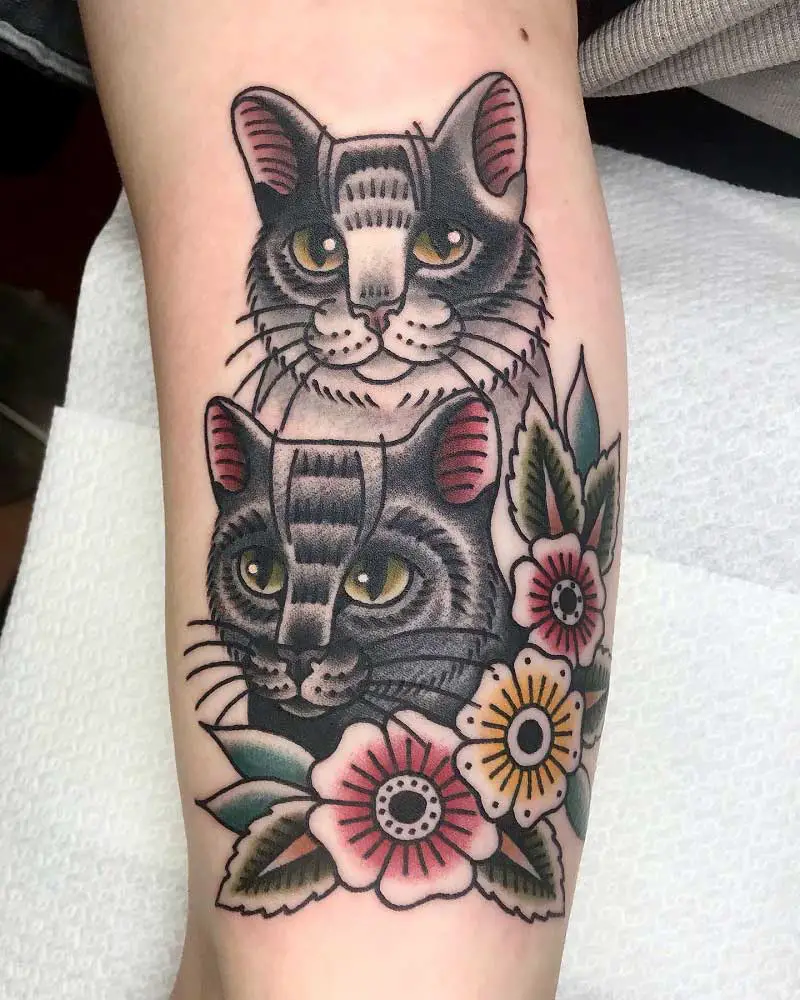 Old School Chest Tattoo
91.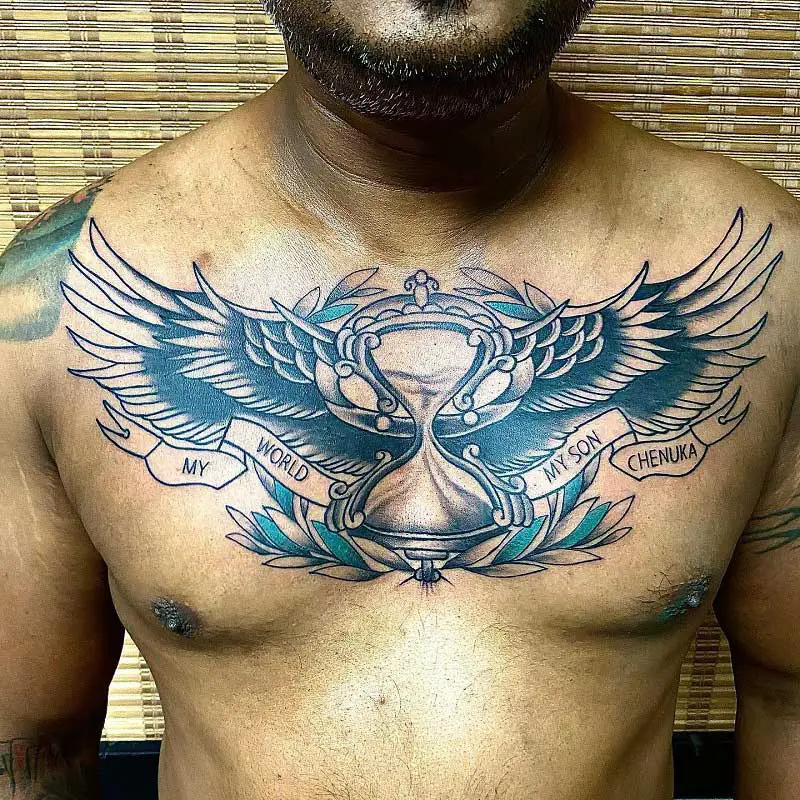 92.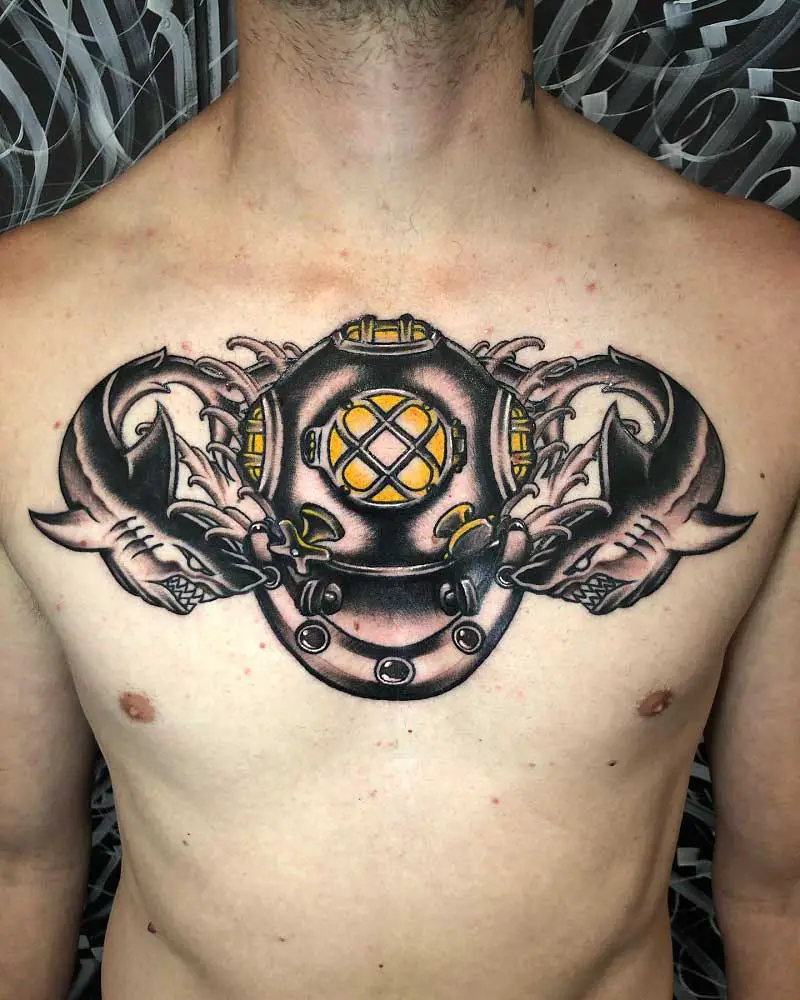 93.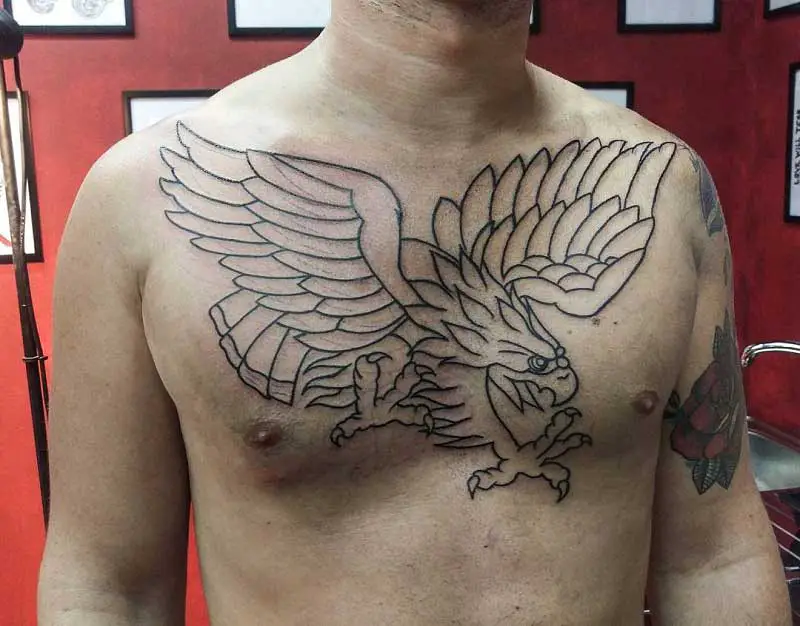 Old School Watch Tattoo
94.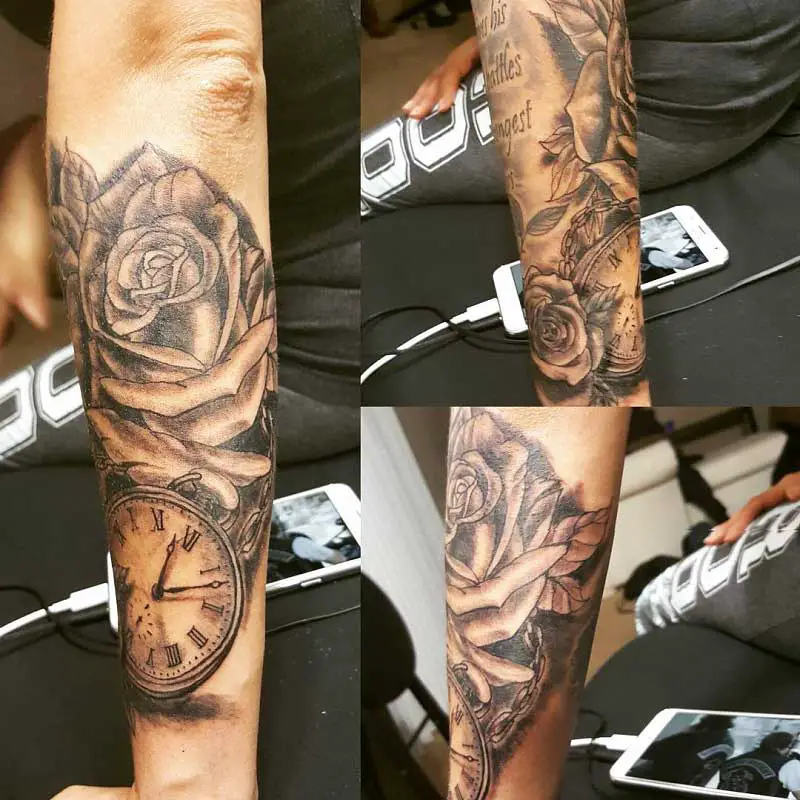 95.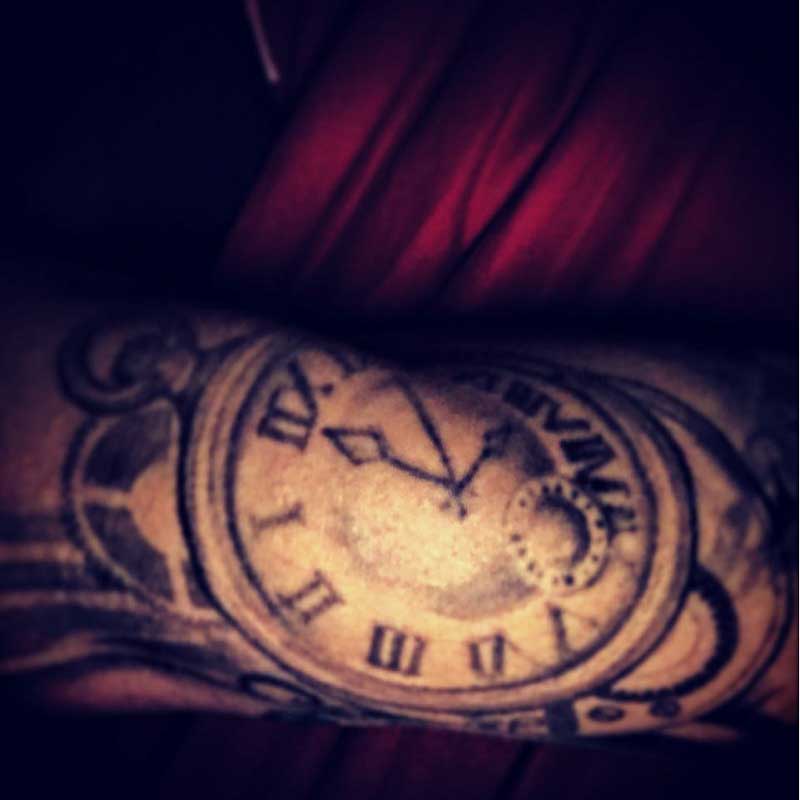 Old School Biker Tattoos
96.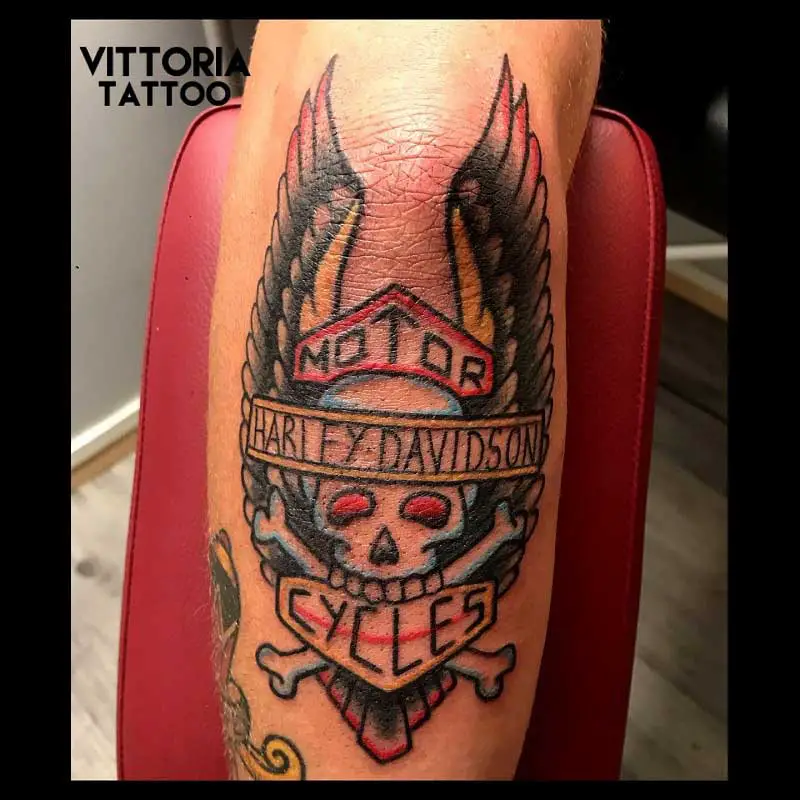 97.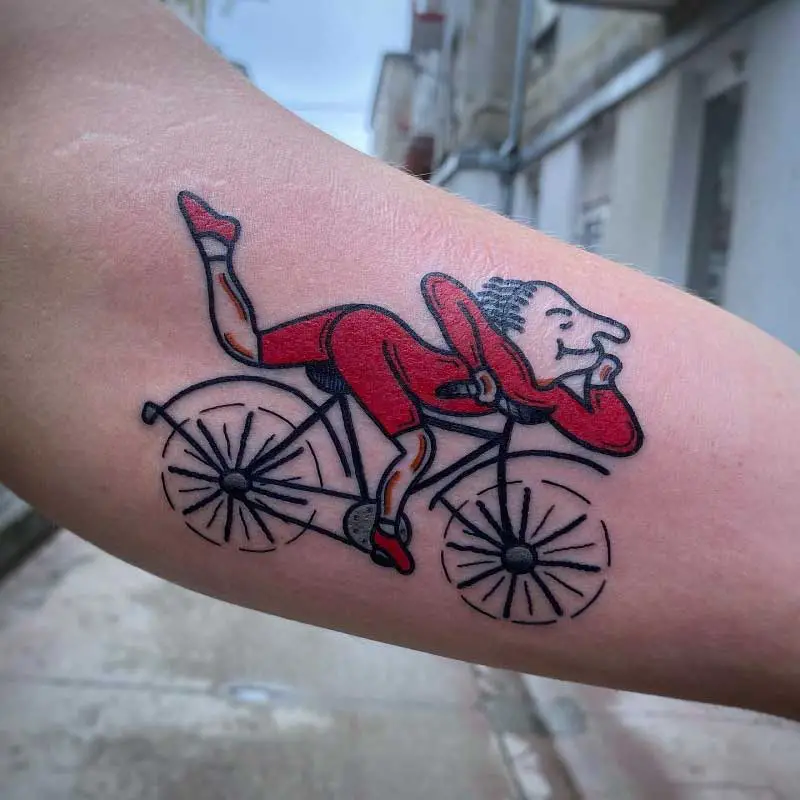 98.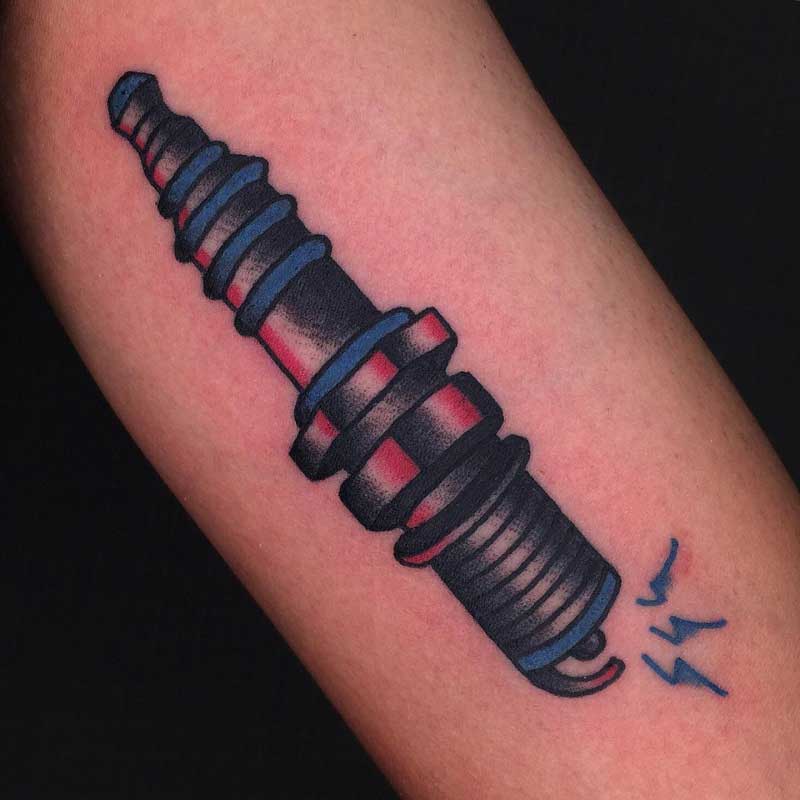 Old School Compass Tattoo
99.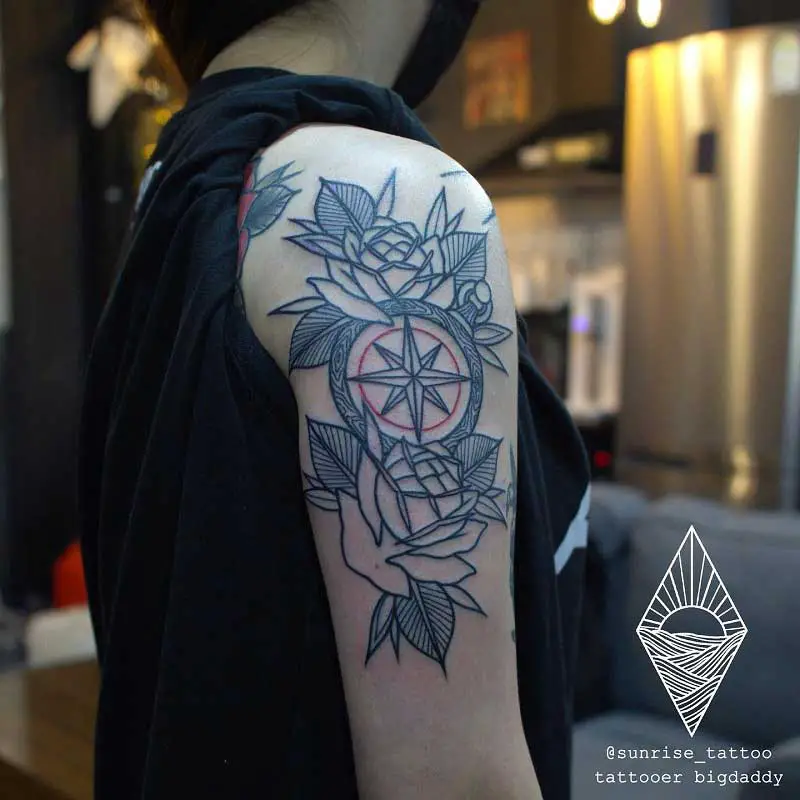 100.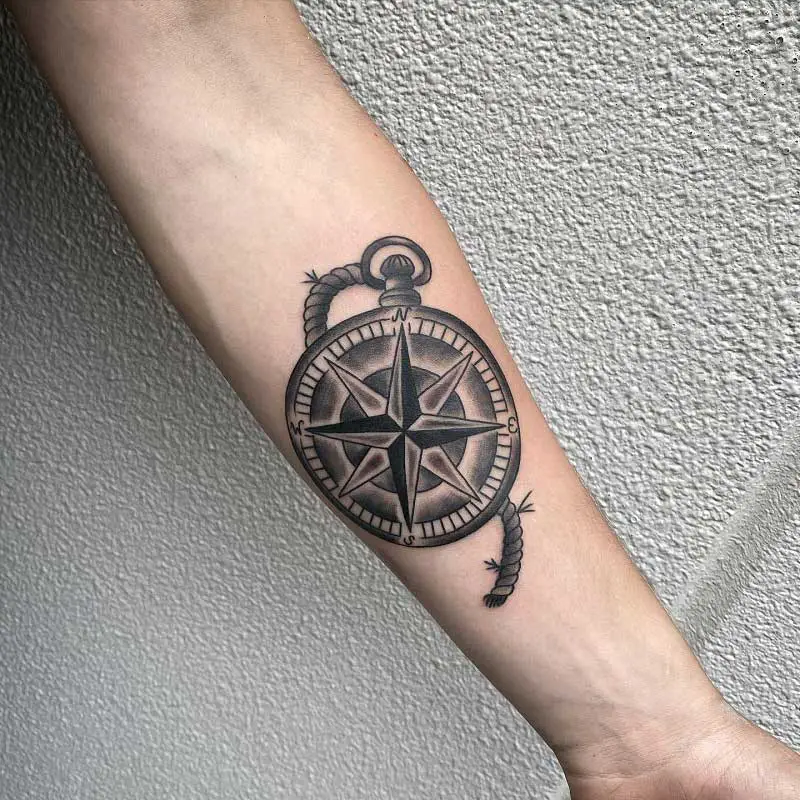 101.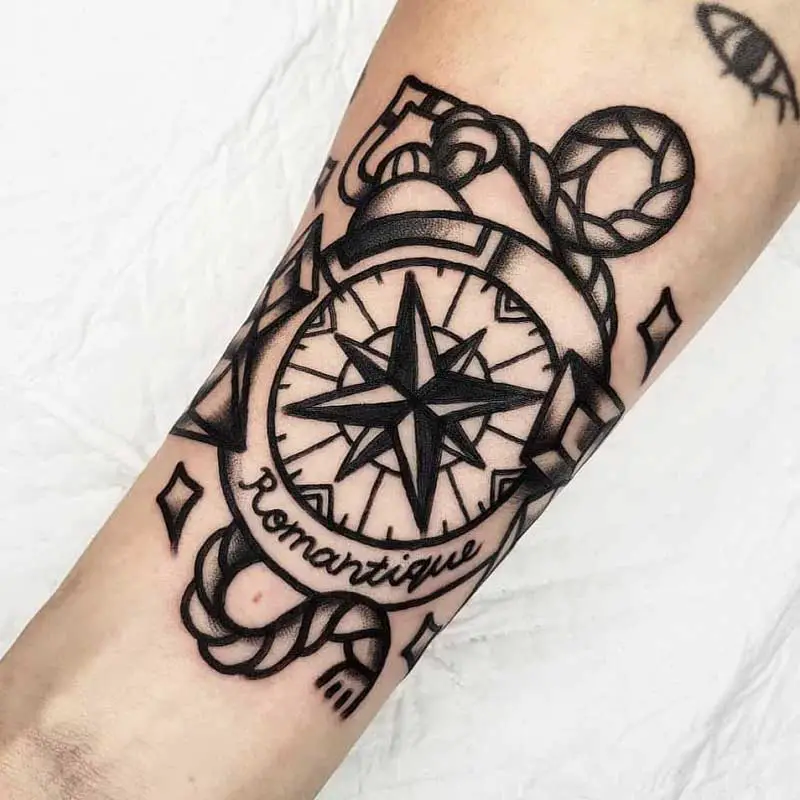 Old School Diver Tattoo
102.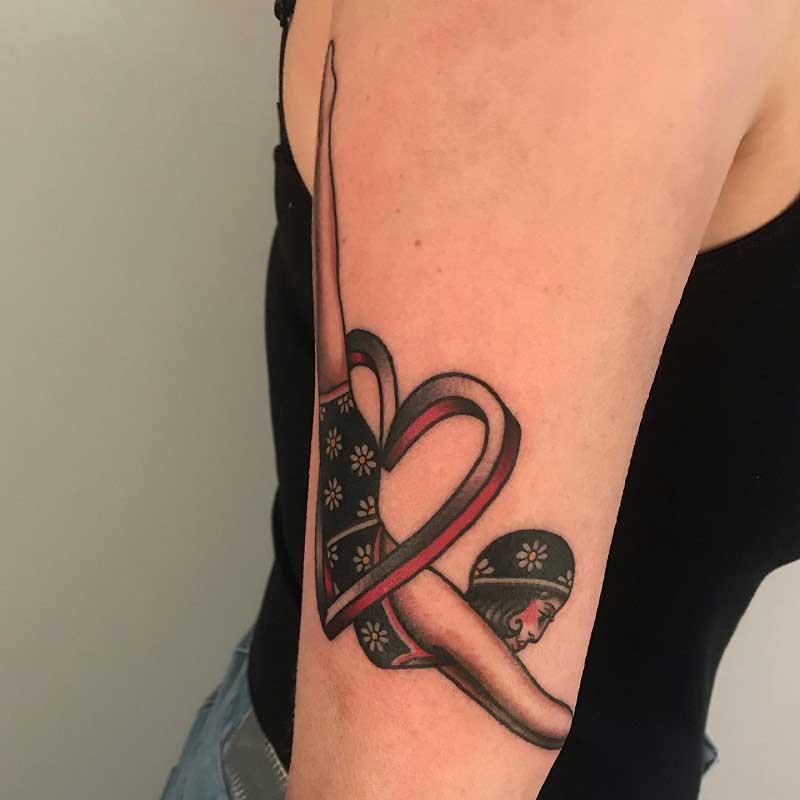 103.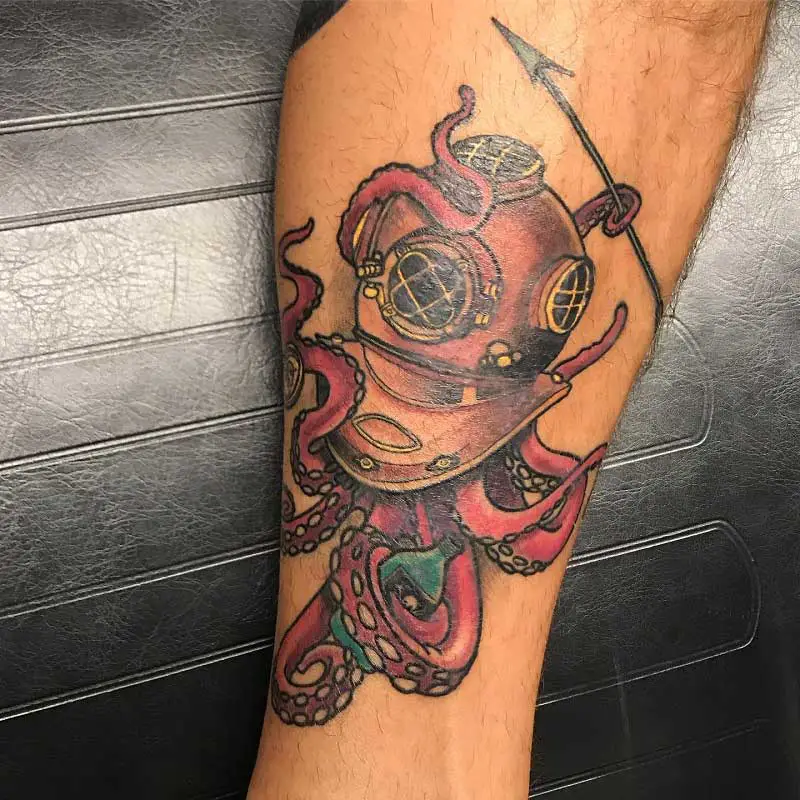 104.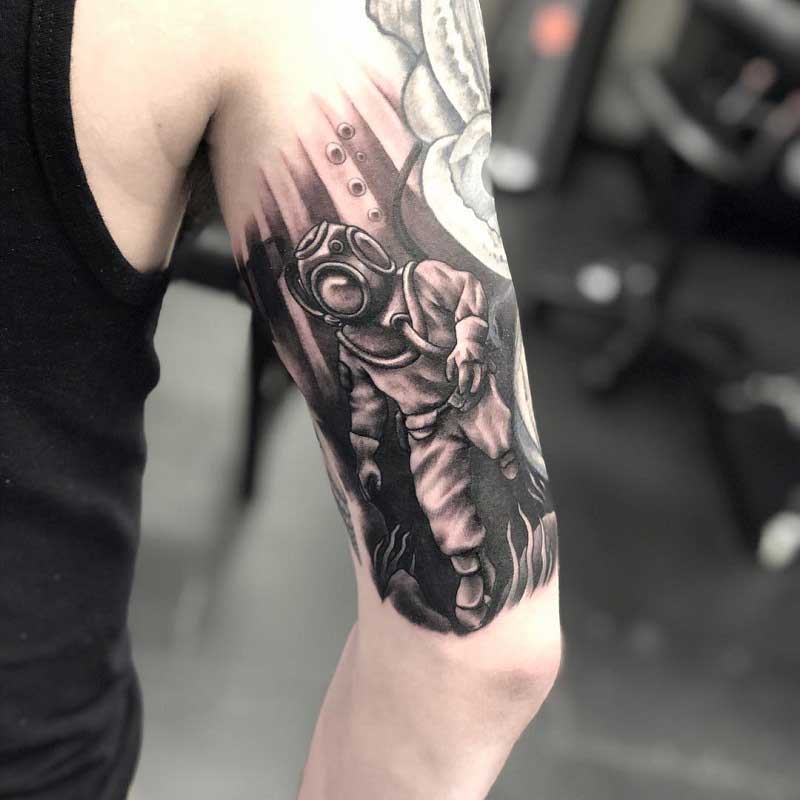 Old School Japanese Tattoo
105.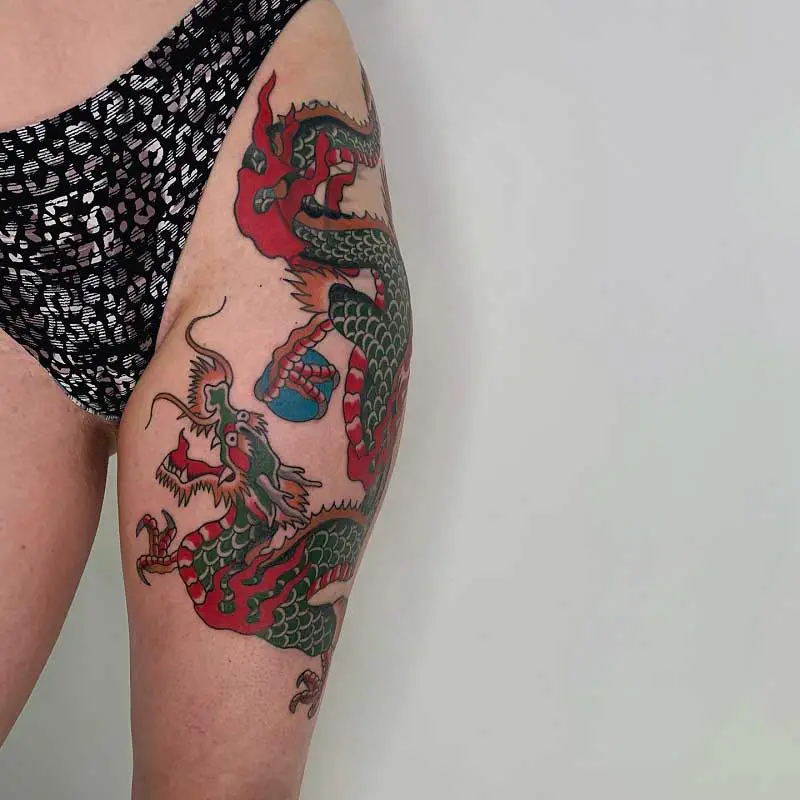 106.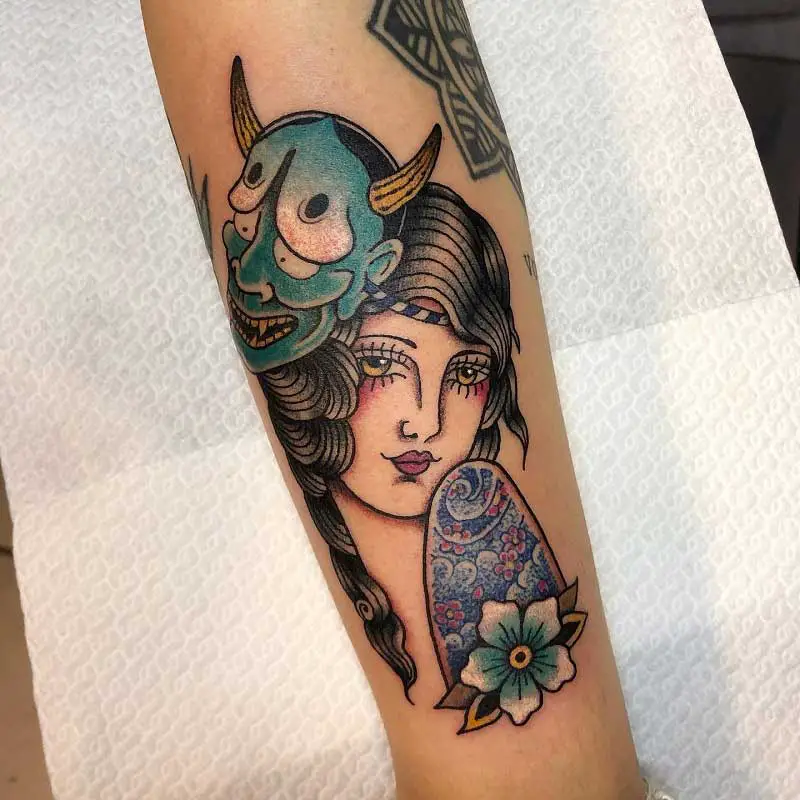 107.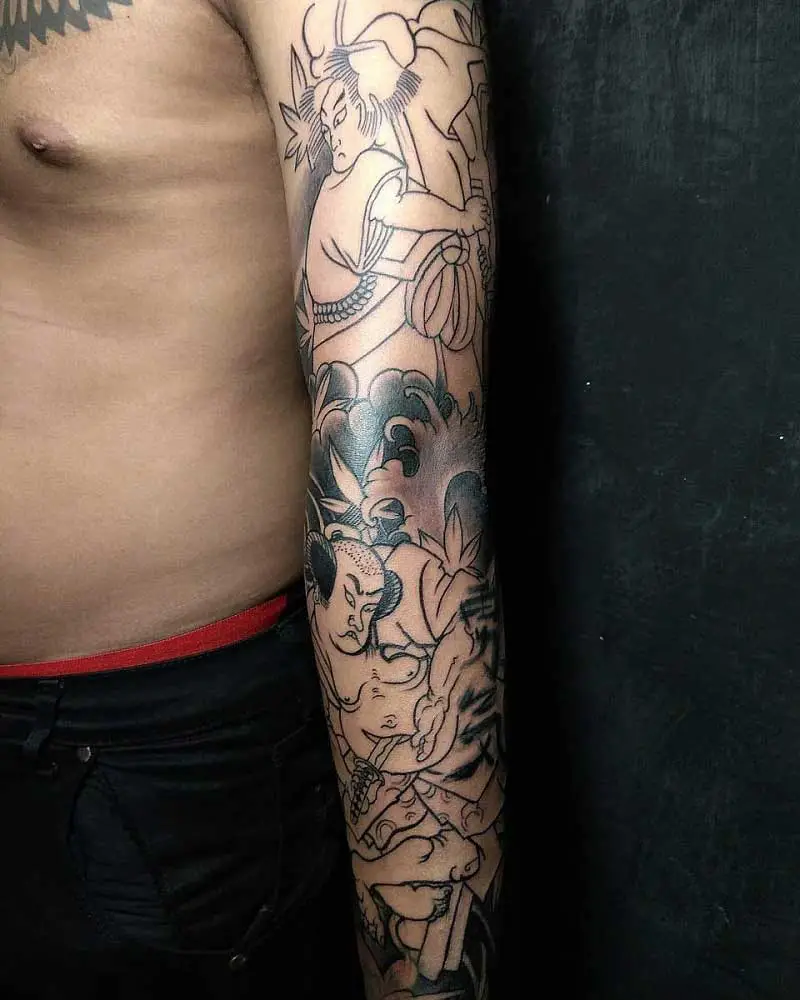 Old School Sailor Jerry Tattoos
108.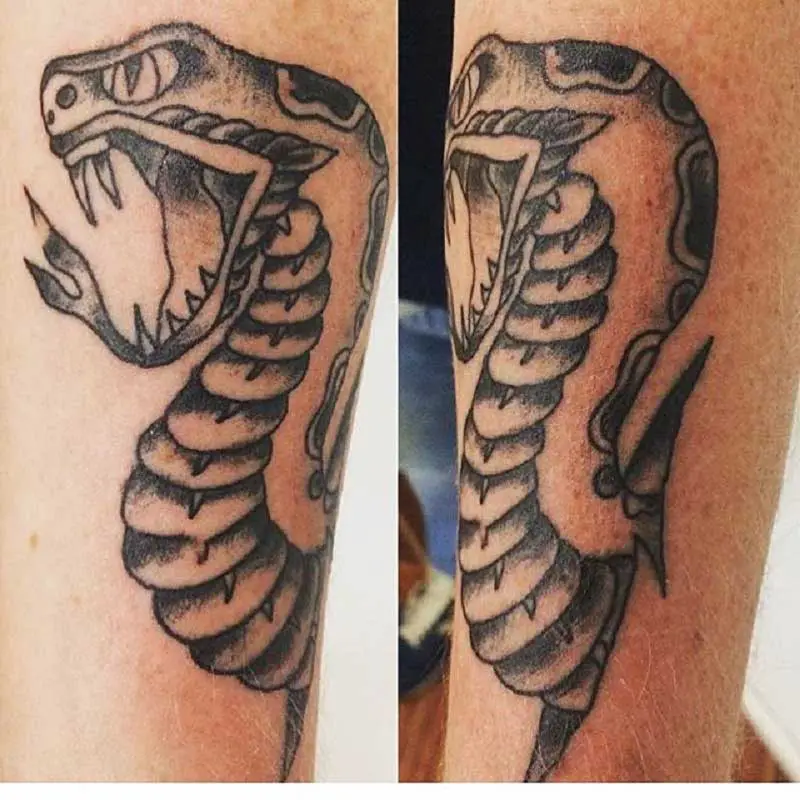 109.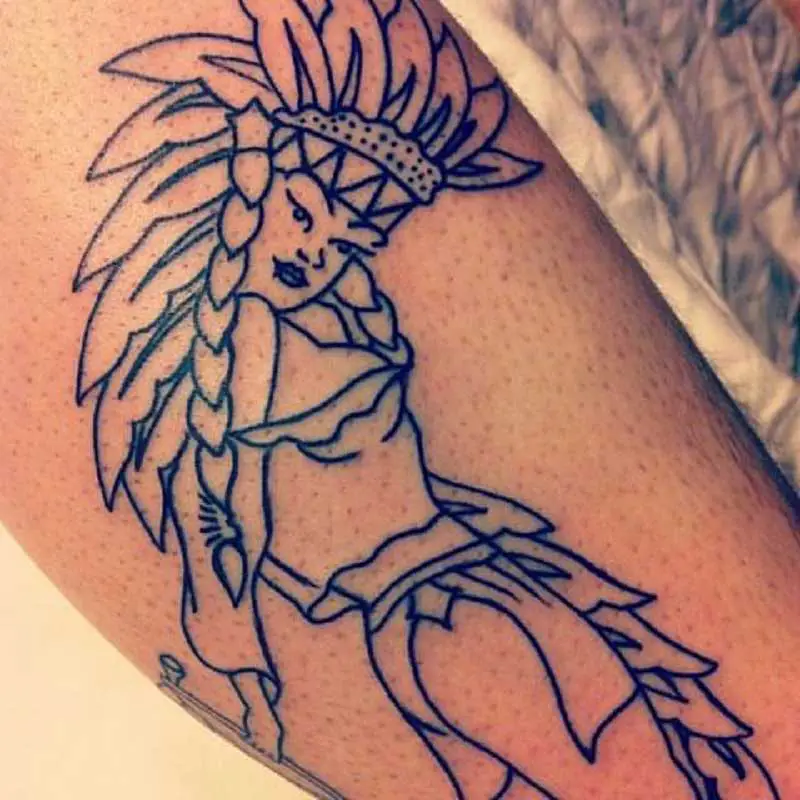 FAQs
How do Old School tattoos differ from other tattoo styles?
Old School tattoos have a distinct aesthetic that sets them apart from other styles. They typically feature bold lines, solid colors, and iconic imagery. In contrast, other tattoo styles, such as realism, watercolor, or minimalism, may employ different techniques, color schemes, and subject matter. Old School tattoos have a nostalgic appeal and are considered the foundation of modern tattooing.
Are Old School tattoos still popular today?
Yes, Old School tattoos continue to be popular among tattoo enthusiasts worldwide. Their timeless appeal, rich symbolism, and distinctive aesthetic attract people who appreciate the traditional roots of tattoo art. Moreover, contemporary artists often incorporate Old School elements into their work, infusing the style with new techniques and personal touches.
What are the main characteristics of an Old-school Tattoo?
The main characteristics of Old School tattoos are bold outlines, limited color palettes, and iconic imagery such as anchors, swallows, roses, and nautical symbols.
Conclusion
Old School Traditional Tattoos hold a special place in the world of tattoo art, celebrated for their rich history, timeless imagery, and enduring appeal. From their humble origins among sailors, soldiers, and marginalized groups to their influence on modern tattooing, Old School tattoos continue to captivate and inspire artists and enthusiasts alike. As we embrace the legacy of this iconic style, let us honor the craftsmanship and symbolic meanings that have made Old School Traditional Tattoos a timeless art form.
Remember, getting a tattoo is a personal decision, and it's essential to research and choose an artist whose work aligns with your vision and expectations.